Neighbours Spoilers – 15 pictures from 3rd week in Erinsborough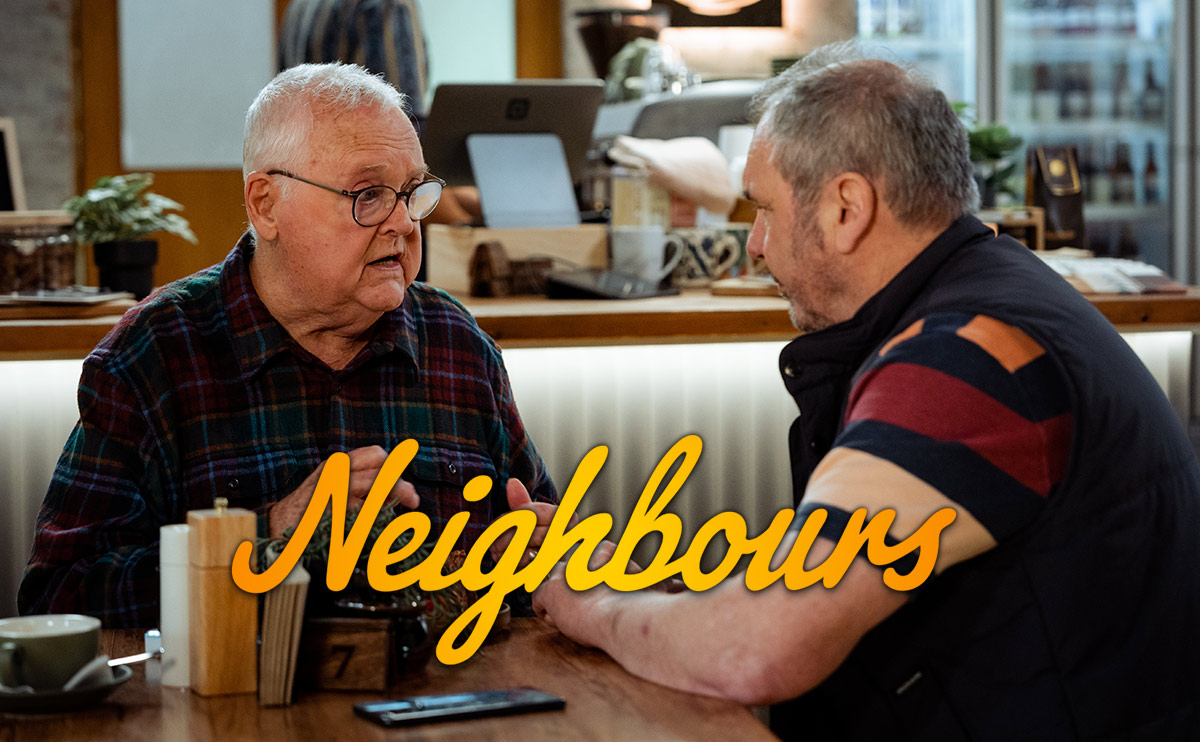 Neighbours have released 15 new photos showing what's in store as we head into our third week back in Erinsborough.
The show returned to Amazon Freevee and Network 10 on Monday 18th September, and in the first three episodes we've seen the surprise wedding of Toadie (Ryan Moloney) and Terese (Rebekah Elmaloglou), mysterious new character Reece (Mischa Barton) unmasked as a member of the Sinclair family, and hints at romance for Mackenzie (Georgie Stone) and Haz Devkar (Shiv Palekar).
The Varga-Murphy family have also made a splash as they move into Number 24, with suggestions that son JJ (Riley Bryant) has a connection to someone or something on Ramsay Street.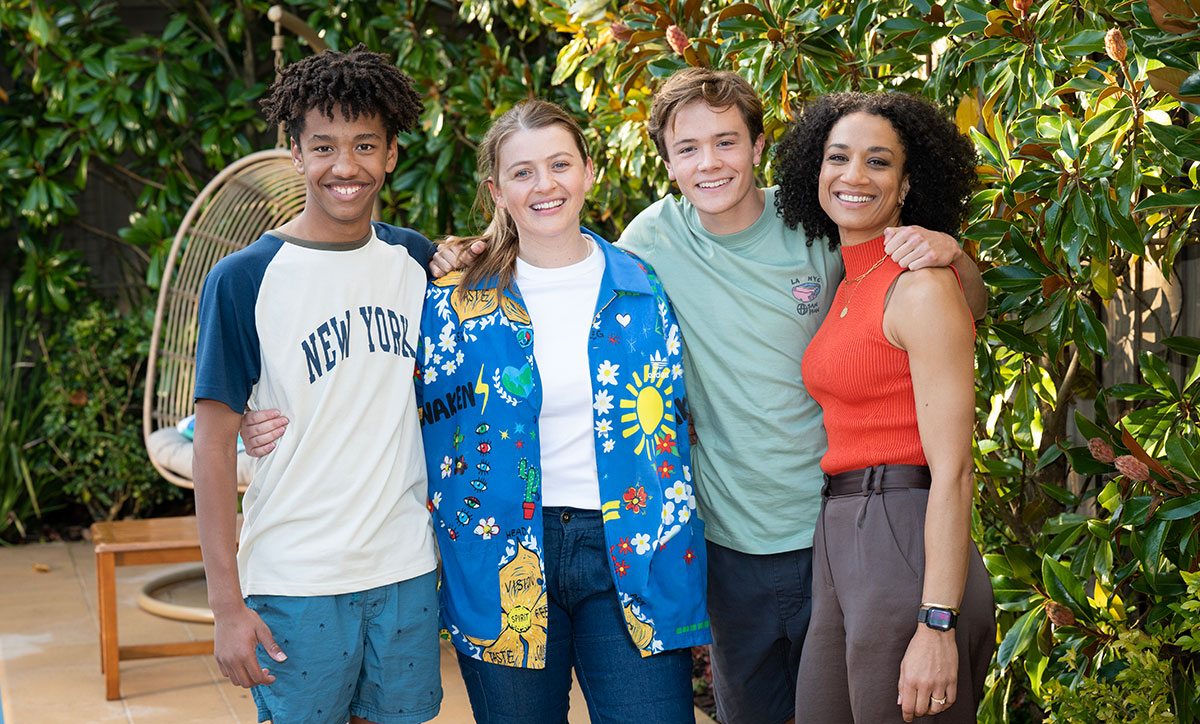 Perhaps hinting as to what's to come, JJ has been described as a kid who "battles bouts of insecurity and self-doubt." The combination often lands JJ in trouble, "as he's known to act before thinking through the consequences."
Now, 15 new pictures reveal that Haz and Mackenzie's relationship will blossom as they hang out at the Number 32 pool, where they're living alongside Byron Stone (Xavier Molyneux).
Mac is set to throw caution to the wind in episodes airing from Monday 2nd October, while newly married Toadie, alongside daughter Nell (now played by Ayisha Salem-Towner after the character was re-cast), will visit Sonya's memorial.
The rivalry between Reece Sinclair and Paul Robinson will continue, with new photos showing the pair looking tense as they talk in Paul's office.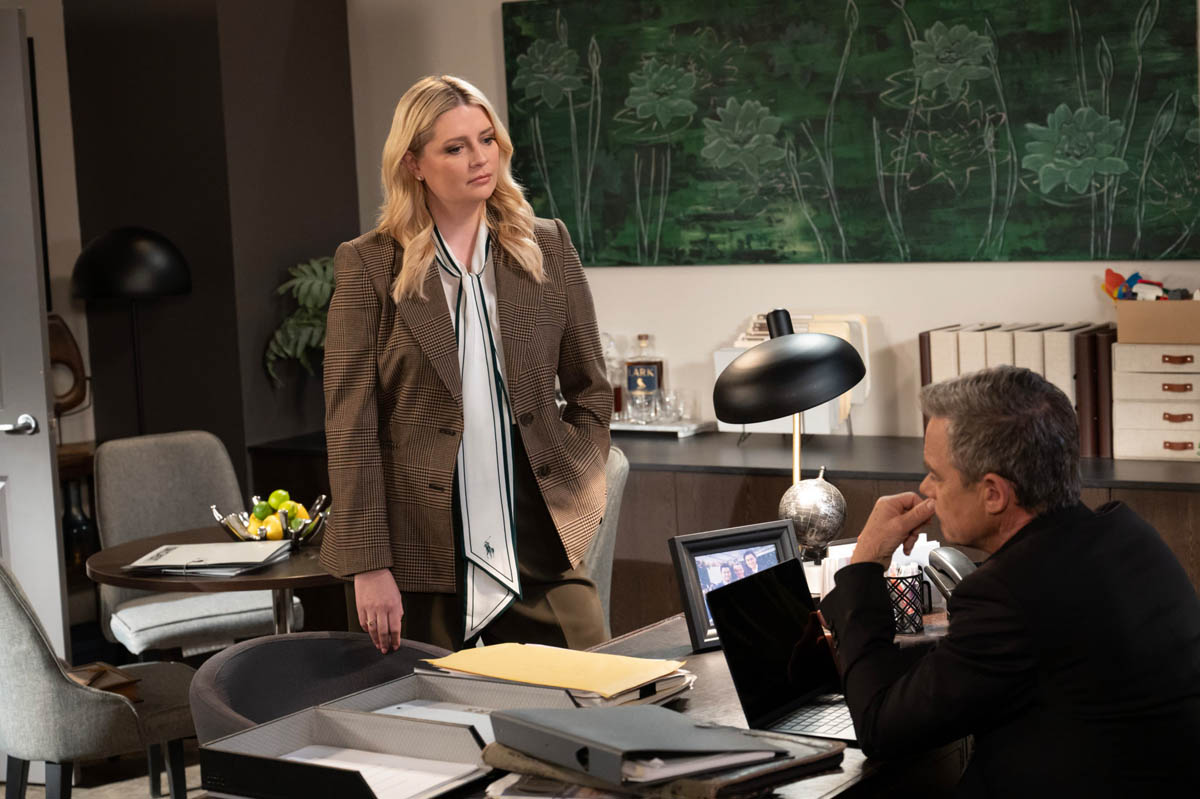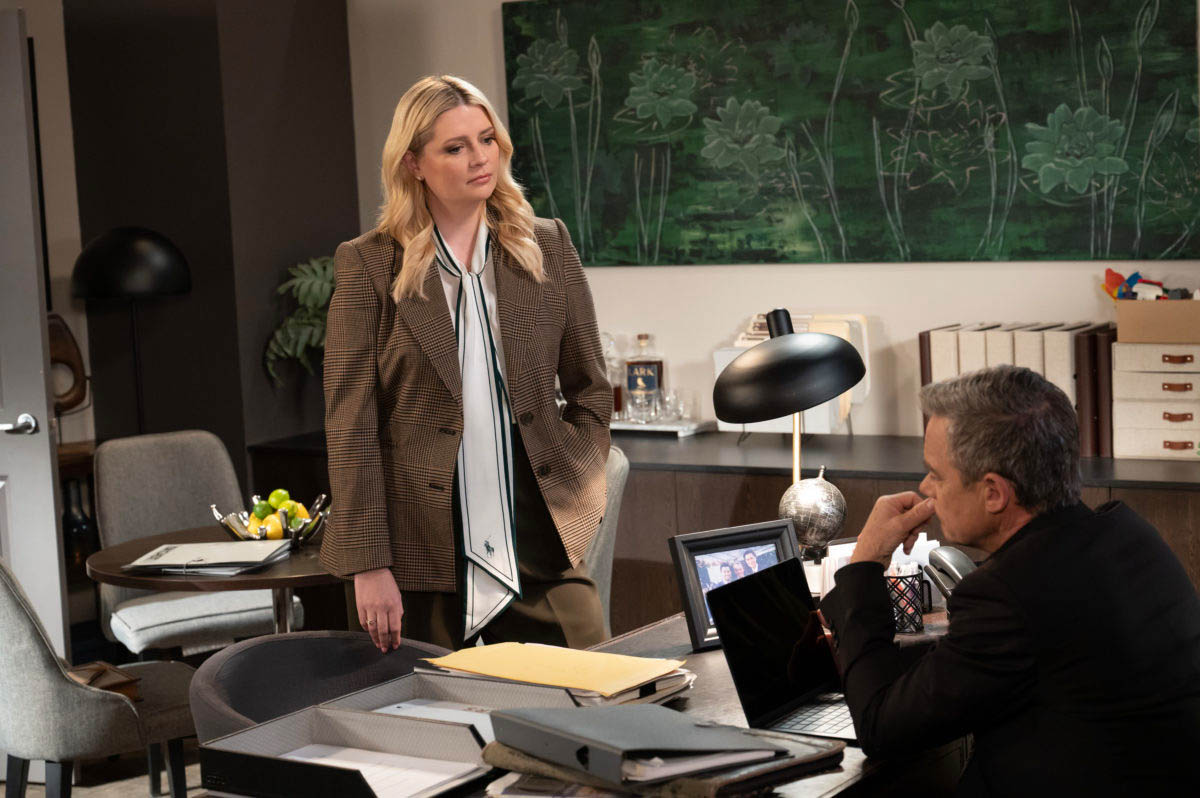 Finally, photos show Harold (Ian Smith) surrounded by his loved ones as his "fears for the future reach breaking point".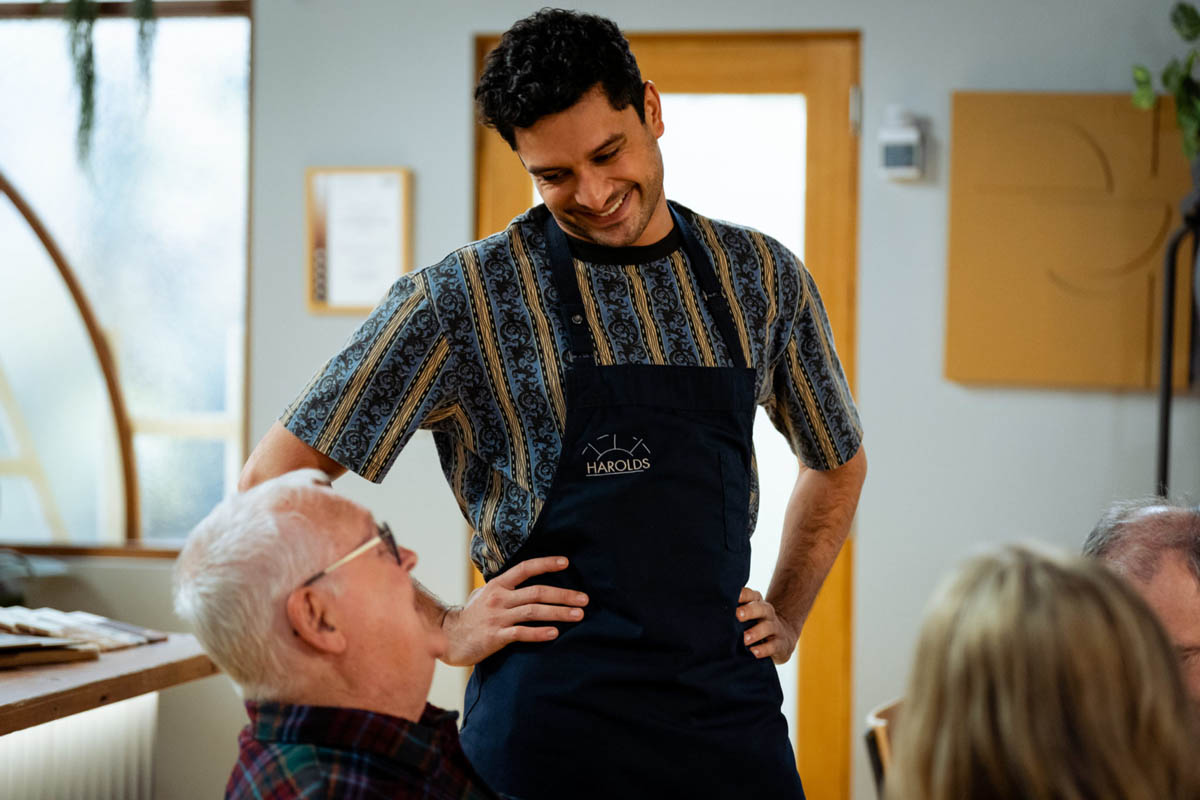 Keep scrolling for all the pictures.
---
Back to the Bay's Neighbours coverage:
Mischa Barton talks Reece Sinclair's true identity
Paul Robinson star teases "a lot of unwinding" after wedding
Neighbours Photo Special – Toadie and Terese's Wedding Gallery
Neighbours cast discuss Toadie and Terese wedding shock!
Neighbours shows off Immersive Experience in new photos
First storylines of Neighbours "new chapter" revealed!
---
For pictures from the first two weeks, covering Monday 18th until Thursday 28th September, click here.
Monday 2nd October 2023 (Episode 9 / 8912)
Mackenzie throws caution to the wind as her interest in a certain resident reaches boiling point.
Photos show Mackenzie and Haz hanging out beside the Number 32 pool – the pair have individually admitted to Sadie Rodwell (Emerald Chan) that they like each other, but will they pluck up the courage to admit it to one another?
Also in Monday's episode, Mike finds himself the victim of his own impulsiveness.
Meanwhile, Dex is blindsided by a secret with potentially catastrophic ramifications.
Elsewhere, Paul discovers a piece of information which he believes will secure his hold over Lassiters.
Tuesday 3rd October 2023 (Episode 10 / Episode 8913)
Dex fears that JJ could be on track to cause irreparable damage to their family.
Remi voices her doubts to Cara, throwing their plans for the future into question.
Byron benefits from a new perspective on his relationship as he reconsiders his previous decisions.
Mackenzie struggles to not let her emotions get the better of her.
Wednesday 4th October 2023 (Episode 11 / 8914)
Terese, in an attempt to form stronger bonds with the people she loves, falls victim to a devilish manipulation.
Photos show Nell and Toadie visiting Sonya's memorial at Lassiters. They've been through a lot in the past few years, with Sonya's death, Toadie finding happiness with Melanie (Lucinda Cowden), and then the shock departure of Melanie from Ramsay Street after she realised she wasn't cut out to be a step-mother.
With Toadie's wedding to Terese taking everyone by surprise, will a trip to the memorial help the father and daughter deal with their emotions?
Elsewhere, Paul's hubris grows as he inches closer to unmasking the truth.
The new photos show Reece Sinclair in Paul's Lassiters office. While Paul will do his best to impress Reece in upcoming episodes, things are set to go south pretty quickly, with a recent trailer showing Paul telling Reece: "I do not have to answer to you, and I never, ever will".
Talking to Back to the Bay recently, Mischa Barton explains: "Paul always feels threatened, but he immediately feels extremely threatened by the fact he realises that I have more to do with the actual Lassiters money side of things and what that really means for him.
"We start arguing pretty quickly after that. So yeah, that's where a lot of the drama ensues from."
Meanwhile, JJ's search for answers reaches the point of no return.
Thursday 5th October 2023 (Episode 12 / 8915)
There have already been early hints that Harold is having memory difficulties, and upcoming episodes will see Karl grow increasingly worried for his wellbeing, leading to Harold making a devastating admission in the episode airing on Wednesday 27th September.
On the episode airing Thursday 5th October, Harold is supported by his closest friends, as his fears for the future reach breaking point.
The new photos show Karl supported by Haz, Karl and Mackenzie.
Elsewhere, Jane is blindsided when she's betrayed by a close friend, while tensions mount on Ramsay Street as a new rivalry is born.
---
For spoilers for the next three weeks, check out our dedicated Neighbours Spoilers page.
Spoilers in your inbox every weekend!