Paul Robinson star teases "a lot of unwinding" after Neighbours wedding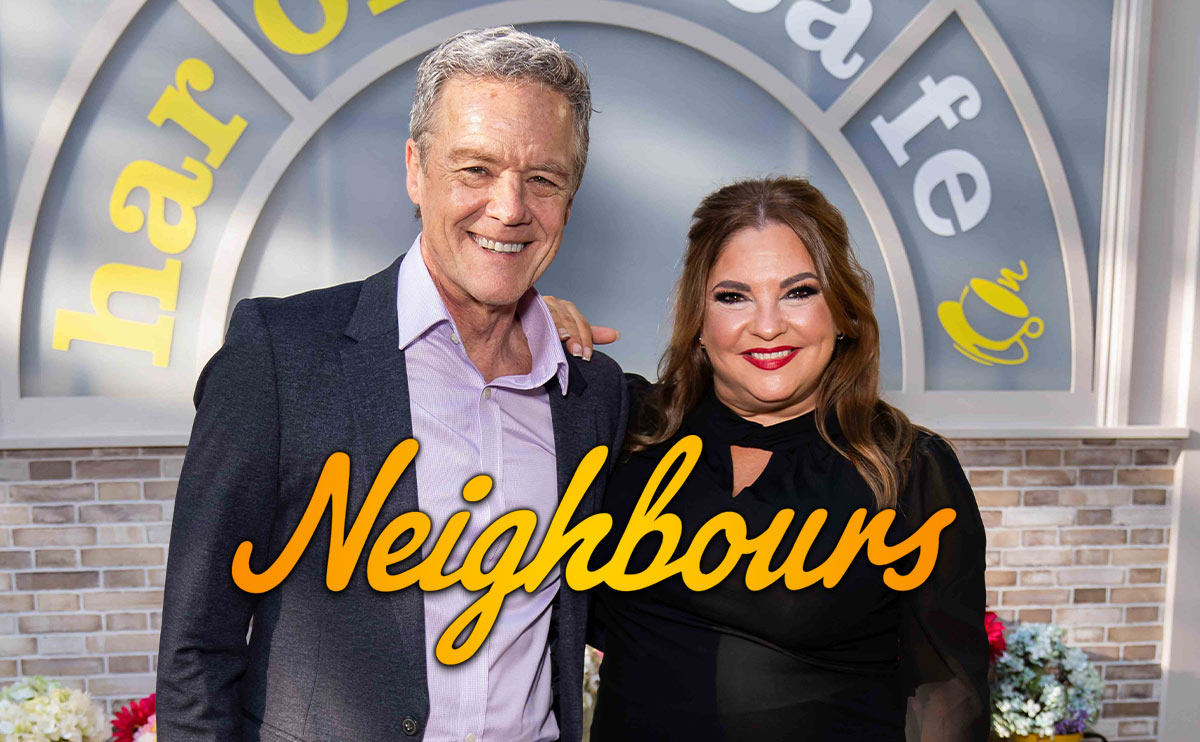 Stefan Dennis has told Back to the Bay that there's "an awful lot of unwinding" after Neighbours' shock wedding twist, which saw Terese and Toadie tie the knot in the show's return episode.
Yesterday, the first episode of Neighbours' new chapter revealed that Toadie Rebecchi (Ryan Moloney) and Terese (Rebekah Elmaloglou) were tying the knot, in a ceremony that shocked even their closest friends and family.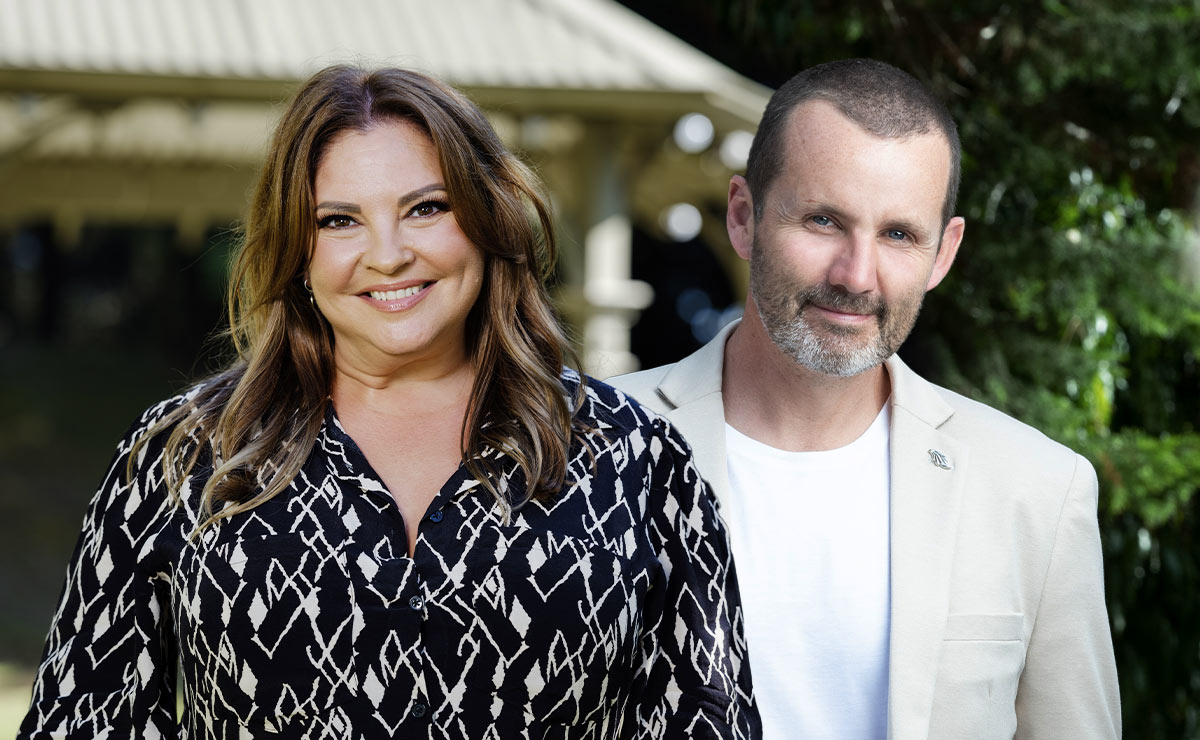 Susan Kennedy (Jackie Woodburne) seemed disheartened at the pair's rushed nuptials, with husband Karl (Alan Fletcher) having to remind her that "this is a happy day." However, it seems the wedding isn't the end of the story, with Paul and Terese stars Stefan Dennis and Rebekah Elmaloglou teasing that "all will be revealed" with "an awful lot of unwinding".
The new Neighbours episodes pick up two years after the events of the show's as-then final episode, which aired in July 2022. Today's episode began to fill in some of the gaps, as we learnt exactly why Paul and Terese split after their reunion in the final weeks.
Terese and Paul spent much of Neighbours' final year going through divorce proceedings, and both decided to leave Erinsborough in the final few weeks – Terese was set to make a move to River Bend, while Paul was planning a new life in New York with children Amy (Zoe Cramond), Elle (Pippa Black) and Andrew (Jordan Patrick Smith) as well as son David (Takaya Honda) and his husband Aaron (Matt Wilson).
However, the pair were brought back together in the final episode, with Terese deciding to forgive Paul for his quite frankly abhorrent behaviour, which included making a move on her mum!
In today's episode, we learnt that Paul and Terese remained together for a year after Neighbours left our screens. They planned a vow renewal ceremony, but Paul jilted Terese at the alter, leaving her devastated.
Speaking to Back to the Bay and other media, Stefan Dennis and Rebekah Elmaloglou explain what Paul was thinking, leaving Terese at the alter after spending so long trying to win her back.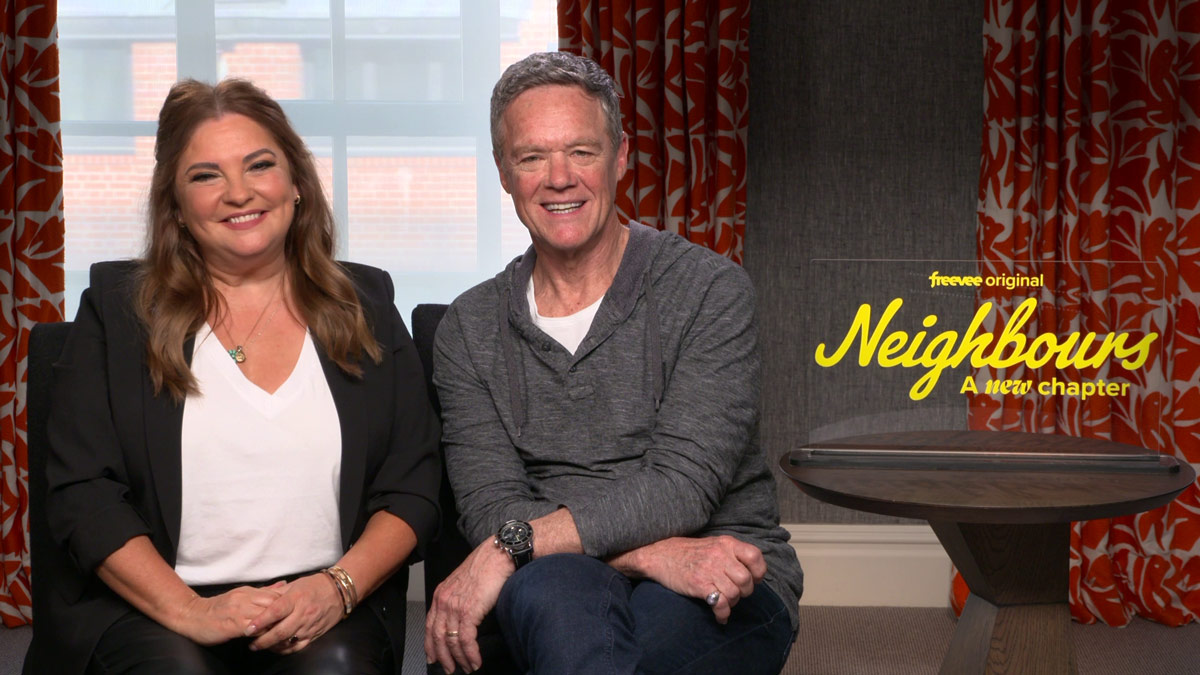 "Idiocy," Stefan begins with a laugh.
However, Rebekah interjects, clarifying that Paul wasn't actually being his usual selfish self: "It was to protect Terese."
"Yeah, and that's the thing, that's what it was," Stefan continues. "It looks like Paul was being his usual bastard self, and actually, he did it out of love for Terese, he did it to protect her, not to do the opposite.
"The story will unfold."
"He'll realise that," explains Rebekah. "There's a lot of miscommunication, a lot's happened. Because we've got the two-year time jump, all will be revealed…"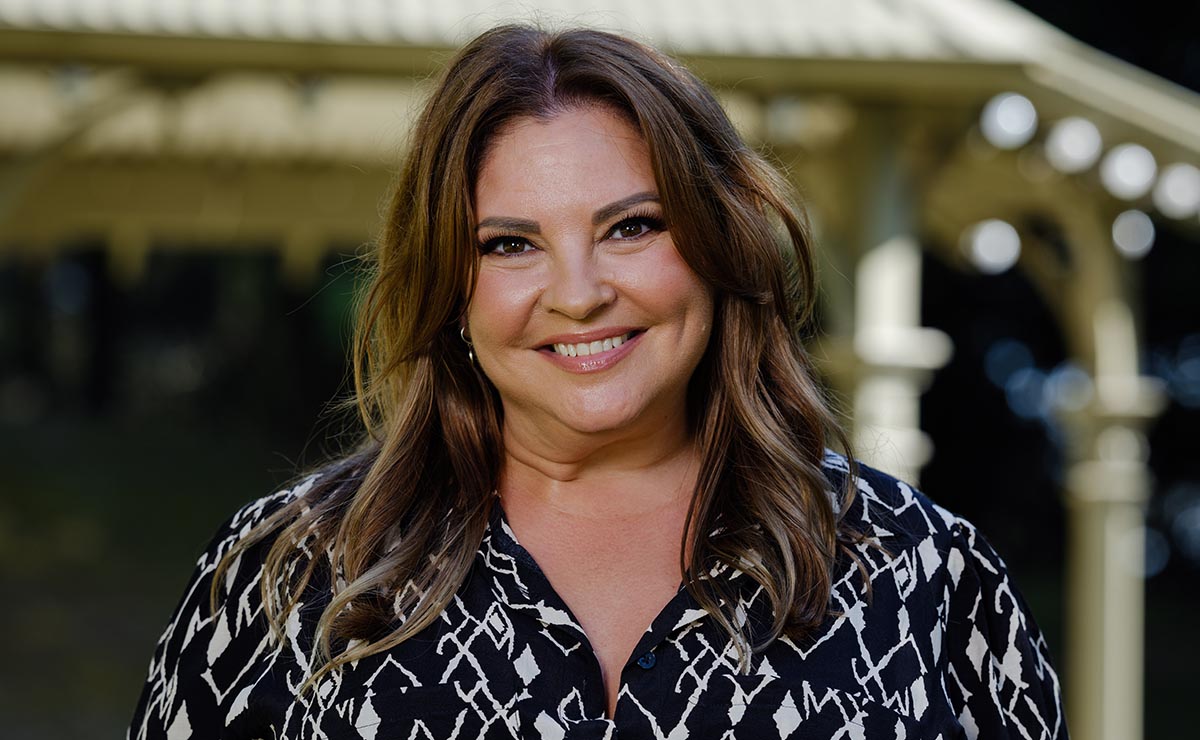 "Yeah, there's an awful lot of unwinding to go on in the first few months of the show," Stefan continues. "An awful lot of unwinding. One of the reasons they had the two-year gap was to sort of make the adjustment into the reboot easier rather than trying to pick it up from where we left off straight away, because that would have been difficult.
"What they've very cleverly done, the writers, is that we're revisiting what happened within those two years. And it's more about what was unsaid rather than what was said regarding Paul and Terese, and as [Rebekah] said, the miscommunication makes it look like that.
"And understandably, Terese was devastated because of what Paul didn't say because of what he did say."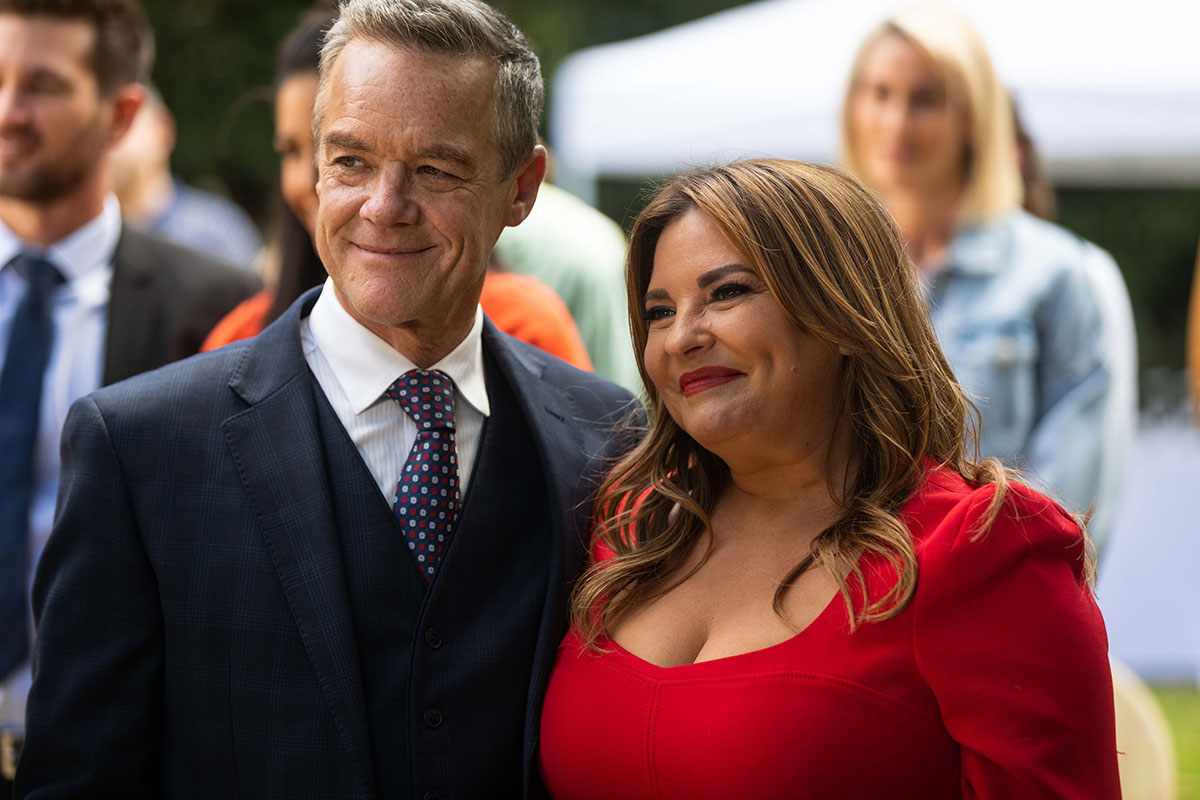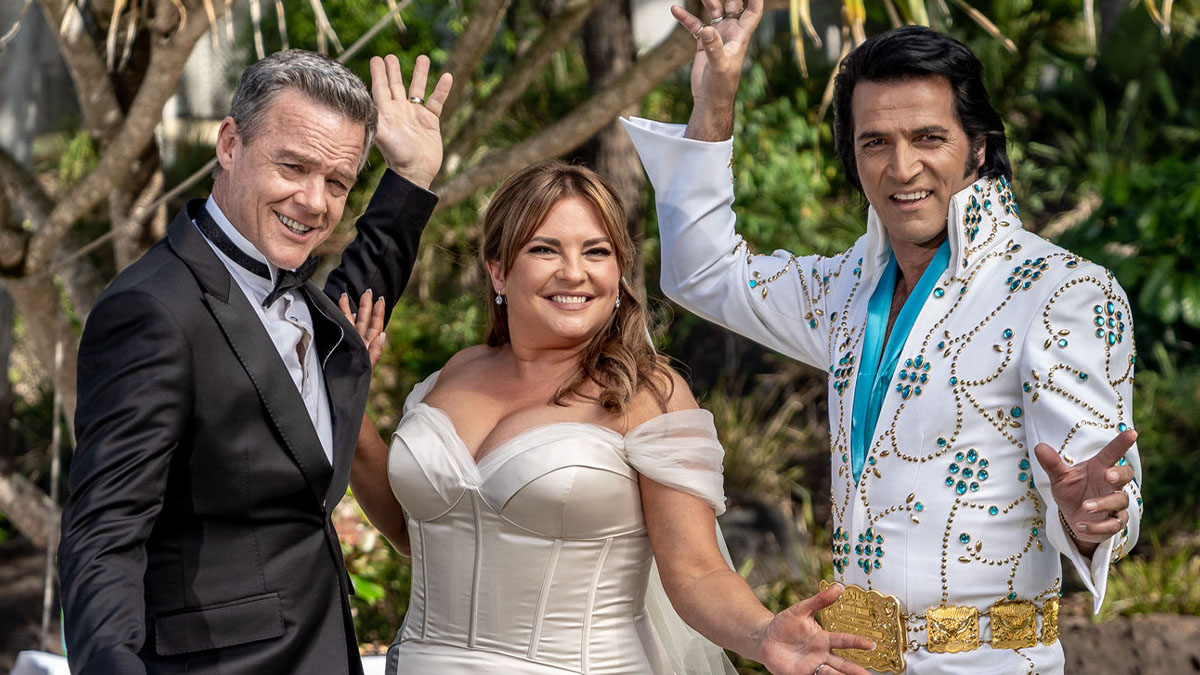 We're due to revisit more of Terese and Paul's story in the coming months, and Neighbours is expected to air a number of flashbacks as it fills in the gaps and explains the numerous changes which have befallen the residents of Erinsborough in the past two years.
Tim Kano, who plays Paul's son Leo, also told Back to the Bay that he'll spend much of the first few months supporting his father, as he struggles with his new reality:
"I think with Paul, he's almost been a wakeup call for Leo and seeing what he could become, so he's trying not to become that kind of archetype, but also trying to help his dad and bring him back to a good place.
"With the beginning, it's all about supporting him. I think, with a lot of the drama that happens, he's kind of wanting to be there for Paul as a support figure as opposed to steering him in the right direction.
"So that's a new angle and a new interesting way to look at it as well, their relationship."
New episodes of Neighbours air Monday–Thursday on Network 10 and 10 Peach in Australia, and on Amazon Freevee in the UK.
---
Monday 18th September (Episode 1)
The residents of Ramsay Street are in high spirits as they prepare for a wedding.
Amongst all the celebration, a new family arrive in town, with one of the members appearing to harbour a suspiciously keen interest in the street.
Meanwhile, Susan has made some big life changes, but finds her happiness in turmoil as she's forced to hide a personal secret from Karl.
Tuesday 19th September (Episode 2)
With the wedding celebrations over, the happy couple agree to put the past behind them, focusing instead on building their future together.
With romance in the air, a trepidatious Mackenzie flirts with the idea of getting back into the game.
Byron uncovers a secret about one of the guests in the hotel, that changes everything.
Wednesday 20th September (Episode 3)
The newlyweds embark on their honeymoon, struggling to juggle work and married life.
Meanwhile, Holly fails to take her job seriously, but her poor behaviour leads her to make an explosive discovery.
Sadie enjoys playing cupid with two of her friends, but not all is roses, as Harold's peculiar behaviour starts to ring alarm bells for Karl.
Thursday 21st September (Episode 4)
Karl and Susan's relationship is tested after a shock admission.
The truth behind the identity of hotel guest, Reece, sends ripples through the community.
While Cara and Remi navigate their future, JJ is focused on something, or someone, much closer to home.
For spoilers for the next three weeks, check out our dedicated Neighbours Spoilers page.
Spoilers in your inbox every weekend!