Home and Away airs departure of Mercedes Da Silva
Tonight's Australian episode of Home and Away saw the departure of Mercedes Da Silva, seven weeks after her first appearance.
New character Mercedes isn't due to arrive on UK screens until next Friday, but Australian viewers have just seen her leave Summer Bay after recording her final studio session with Lyrik, and admitting defeat in her attempt to win the heart of Remi (Adam Rowlands).
It marks the final appearance for actress Amali Golden, who made her debut appearence in Episode 8045, which aired in Australia on 25th May 2023.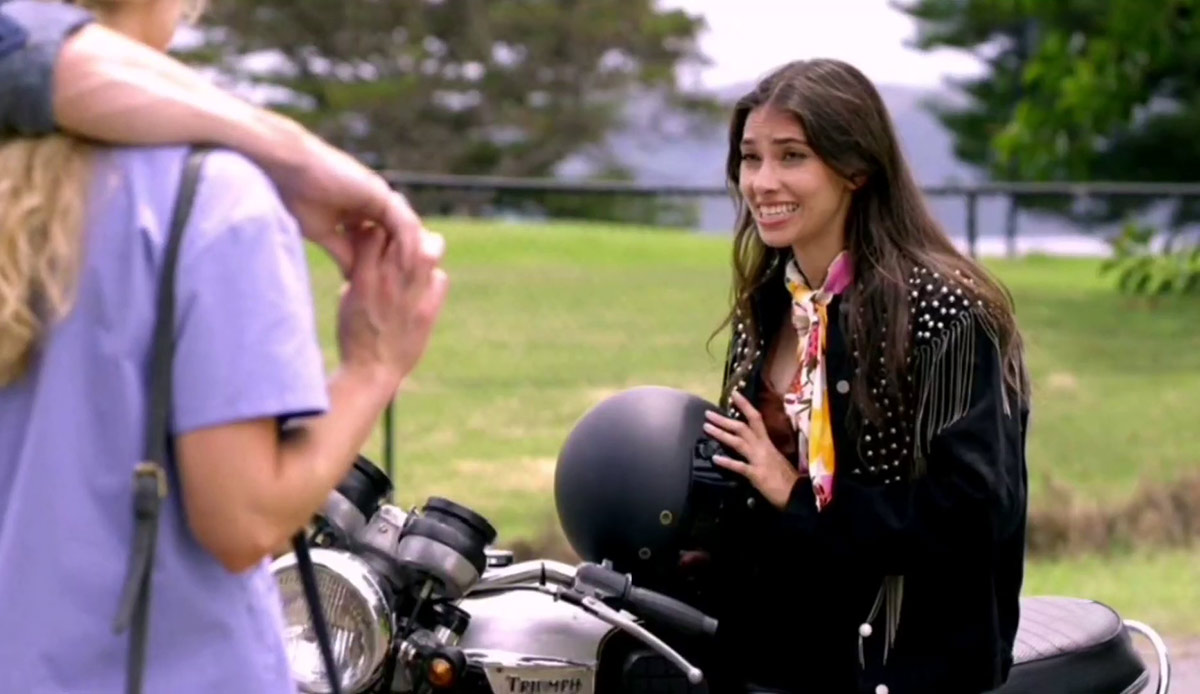 Classically-trained musician Mercedes came to town after being invited by Remi, who was looking for a way to help Lyrik win the Battle of the Bands competition and its $20,000 prize.
Remi knew Mercedes from the band's days before Summer Bay, and figured her expert violin skills would give Lyrik's songs an added edge and bag them the competition.
What he didn't anticipate was that Mercedes would come between him and girlfriend Bree (Juliet Godwin).
Eden (Stephanie Panozzo) was unimpressed by Mercedes' arrival, explaining to Bree that the violinist had once tried to steal Remi away to a rival band, and Eden had never been able to trust her since.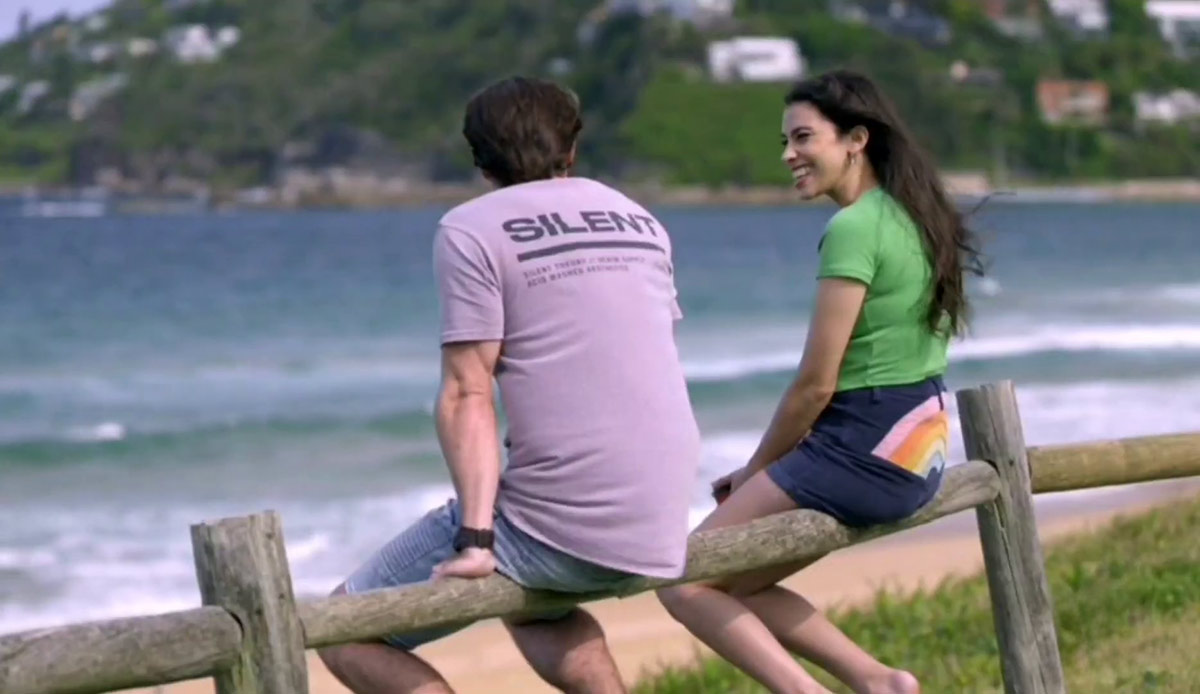 Bree soon developed concerns of her own when she noticed a spark between Remi and Mercedes, and saw how happy Remi was to have her back in his life. While Remi assured her that they had only ever been friends, Bree's jealousy over Mercedes and their shared love of music continued to grow.
As Mercedes' flirting became more and more obvious, Bree eventually confronted her, telling her that she knew what she was doing. Mercedes didn't deny it, and instead came back with a scathing response.
"And I have no idea what he's doing with you," Mercedes spat back, accusing the pair of having nothing in common.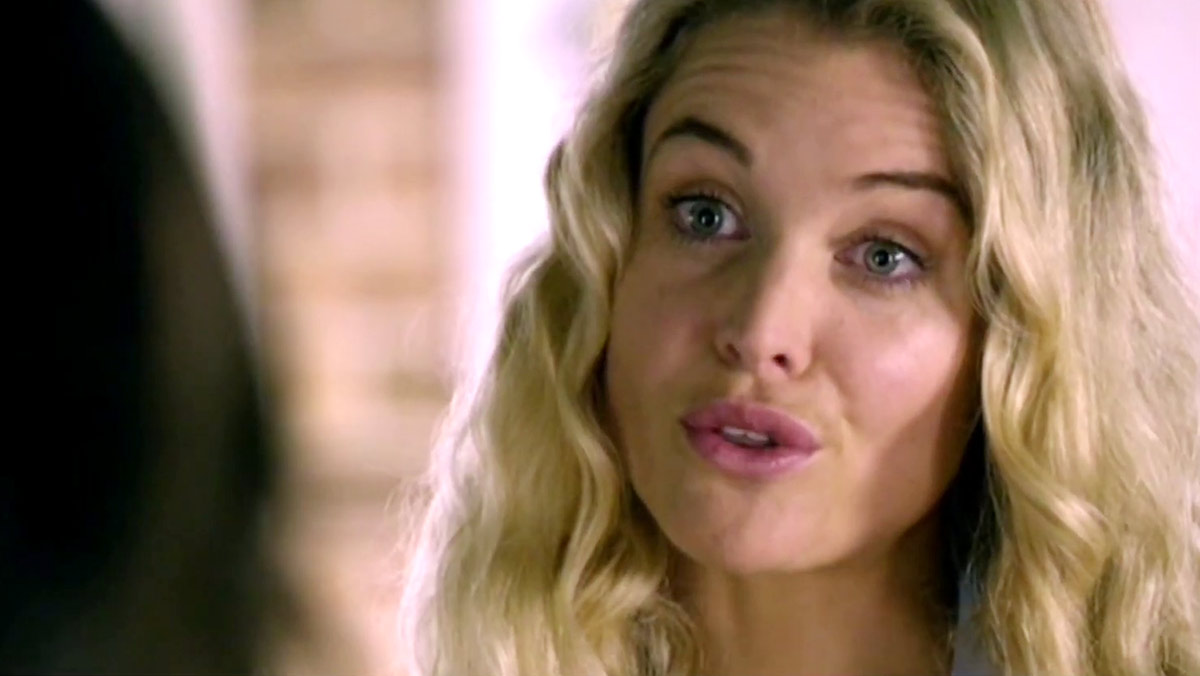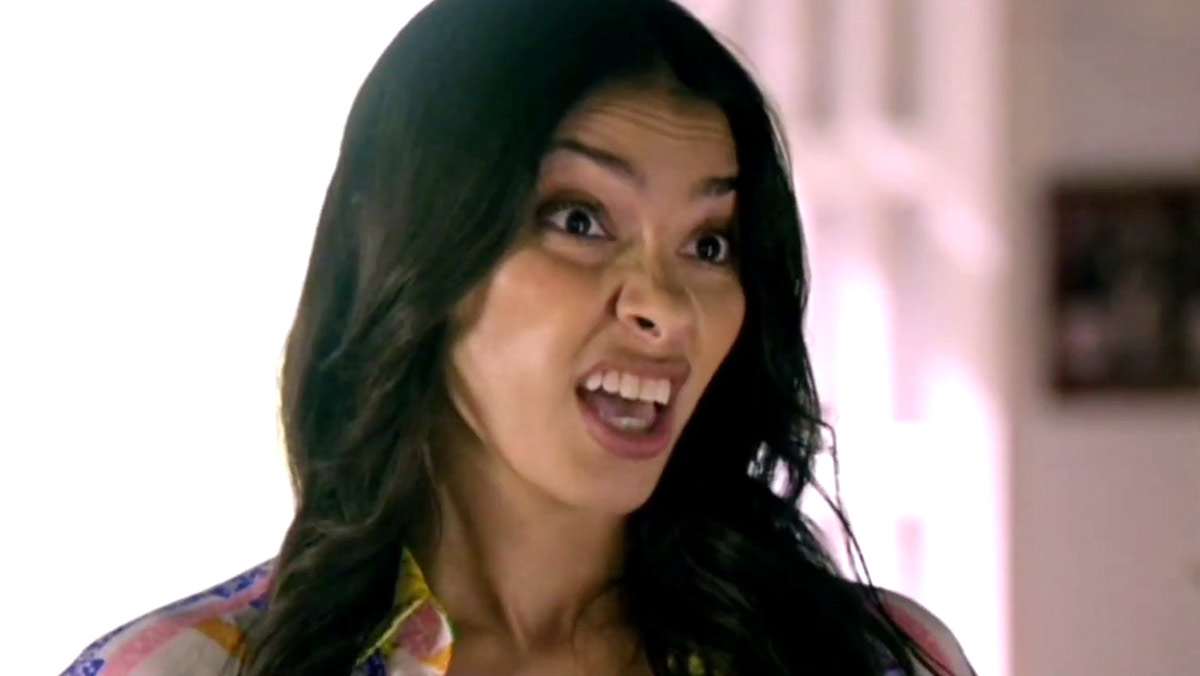 There was no getting rid of Mercedes, especially when she managed to secure the contact details of a major music producer. With a little persuasion, the producer agreed to give Lyrik some free studio time, and the band's dream of recording an album was finally coming true.
After their first recording session, Mercedes decided to stay behind, claiming to want to re-record one of her tracks. Remi agreed to stay with her, and before long, she made a move on him.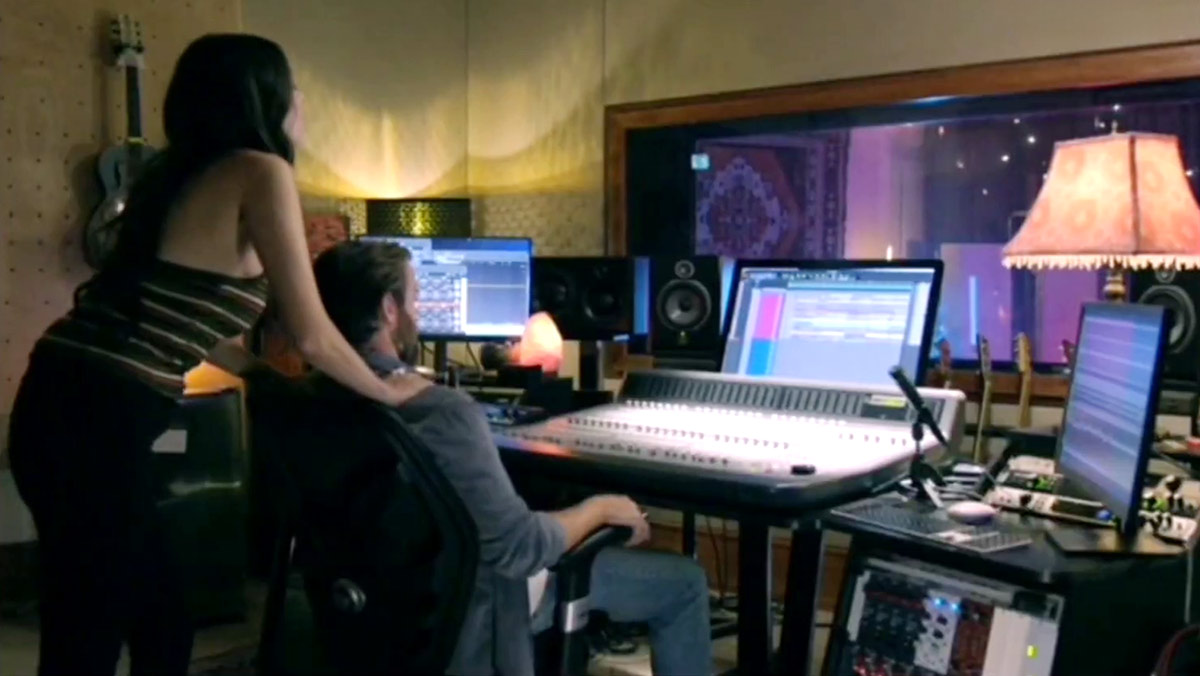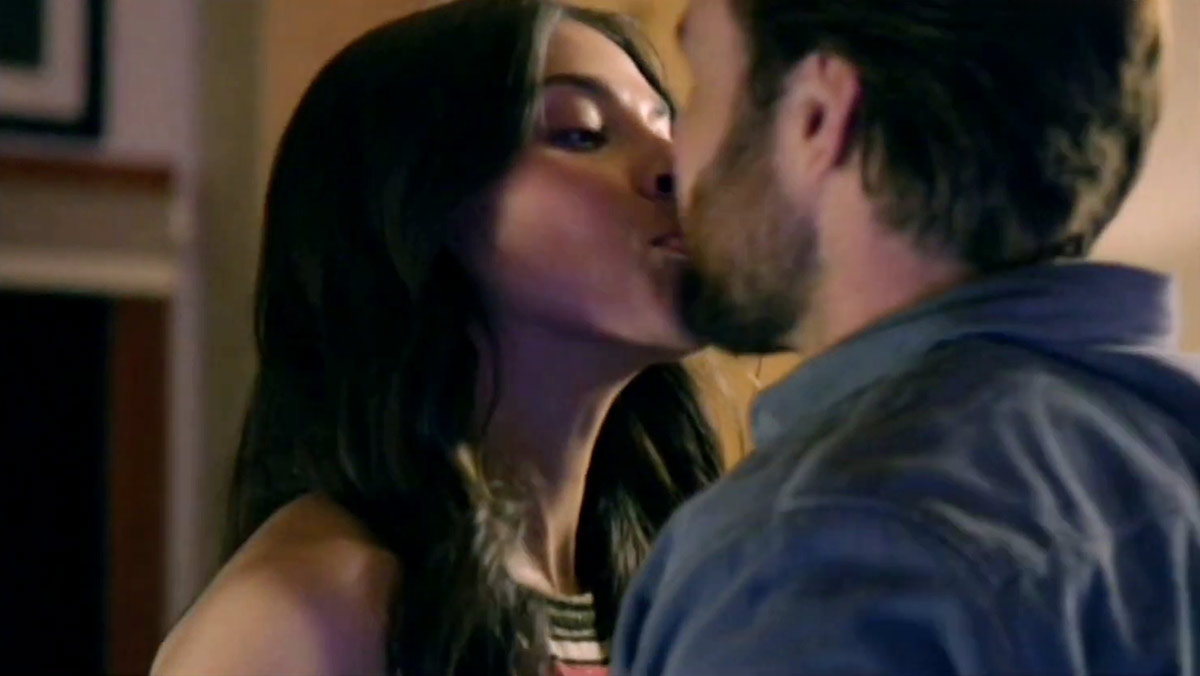 Remi immediately pushed Mercedes away, and while she refused to accept that he wasn't interested, she soon disappeared off the radar.
Despite Eden's advice, Remi decided to keep the kiss a secret from Bree.
A week later, with Lyrik's next studio session imminent, Remi had no choice but to head to Mercedes' motel room in an attempt to convince her to join them in the recording studio.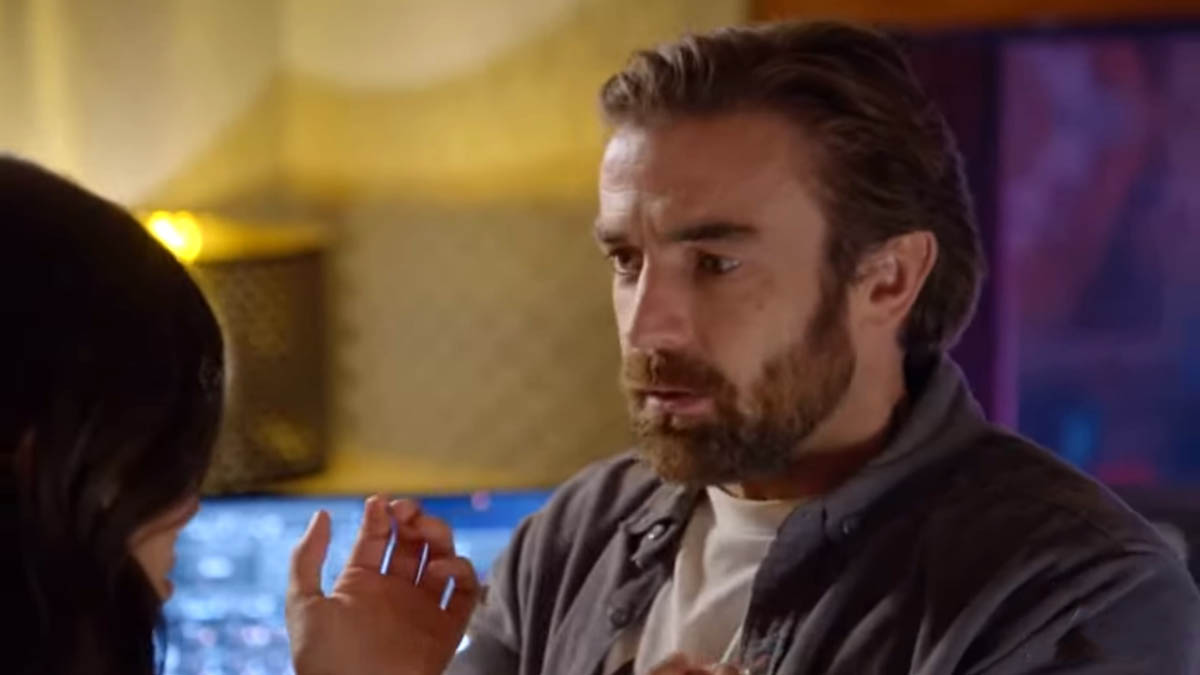 "I don't hear from you for a week, and now here you are, sitting on my bed, in my motel room," Mercedes said, still holding out hope that he was interested in her. "A girl could get mixed messages!"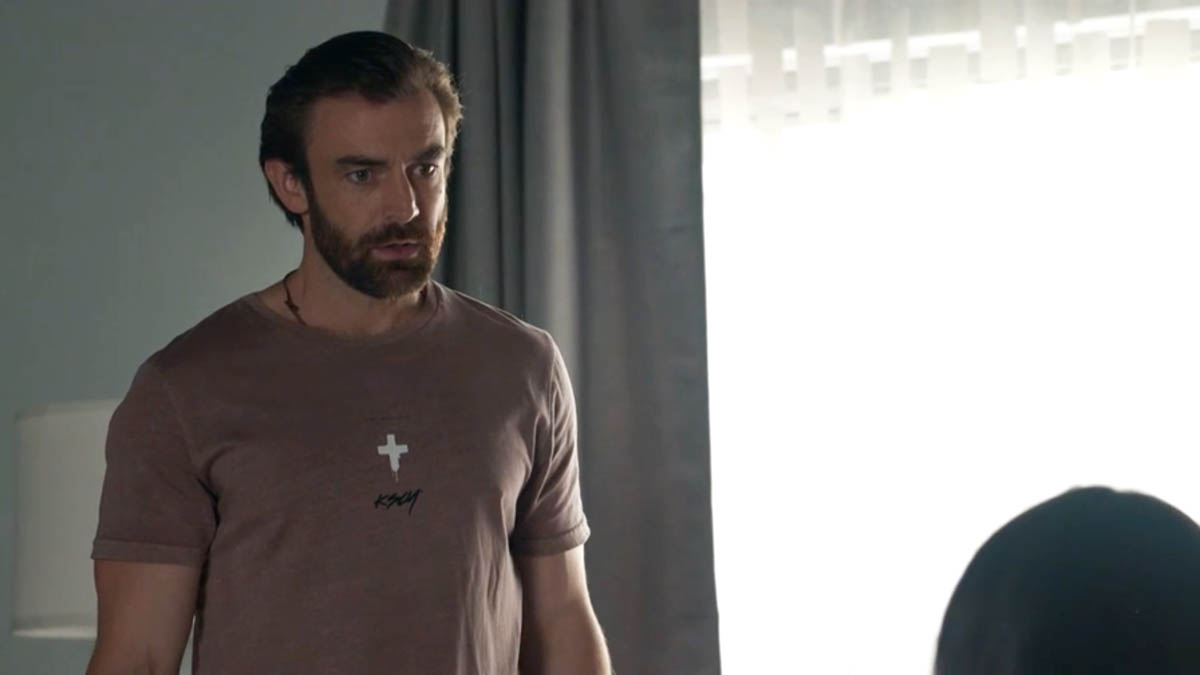 Remi did his best to convince Mercedes that he only saw her as a friend, and that he was in love with Bree, but Mercedes refused to accept it. She agreed to come to the recording studio, but wanted to continue the conversation there.
Unfortunately for Remi, Bree was growing ever more suspicious and headed to the studio that night to check up on her boyfriend.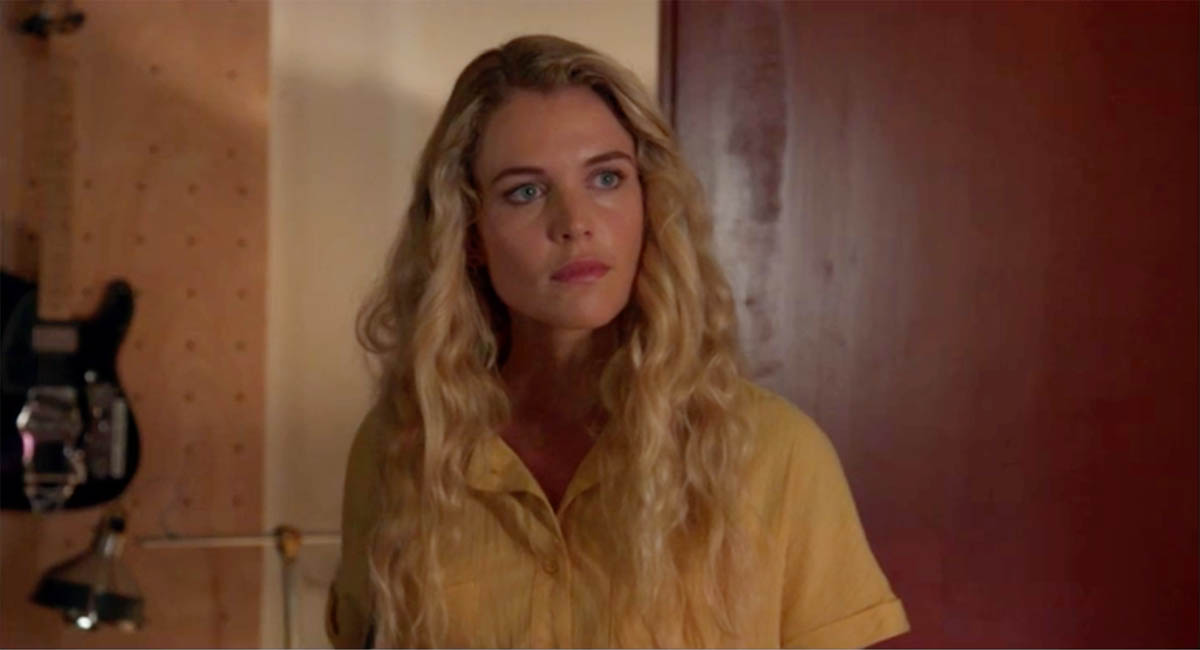 "Remi, I kissed you because I wanted to," Mercedes insisted, oblivious to the fact that Bree was listening to their conversation through the glass.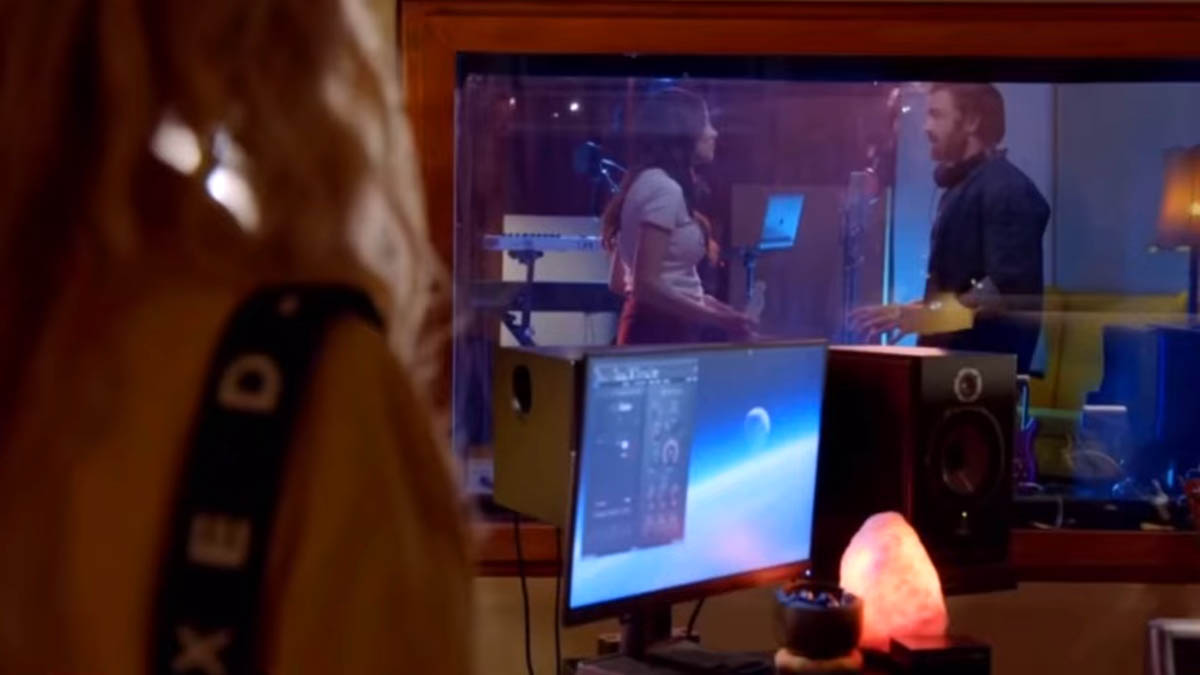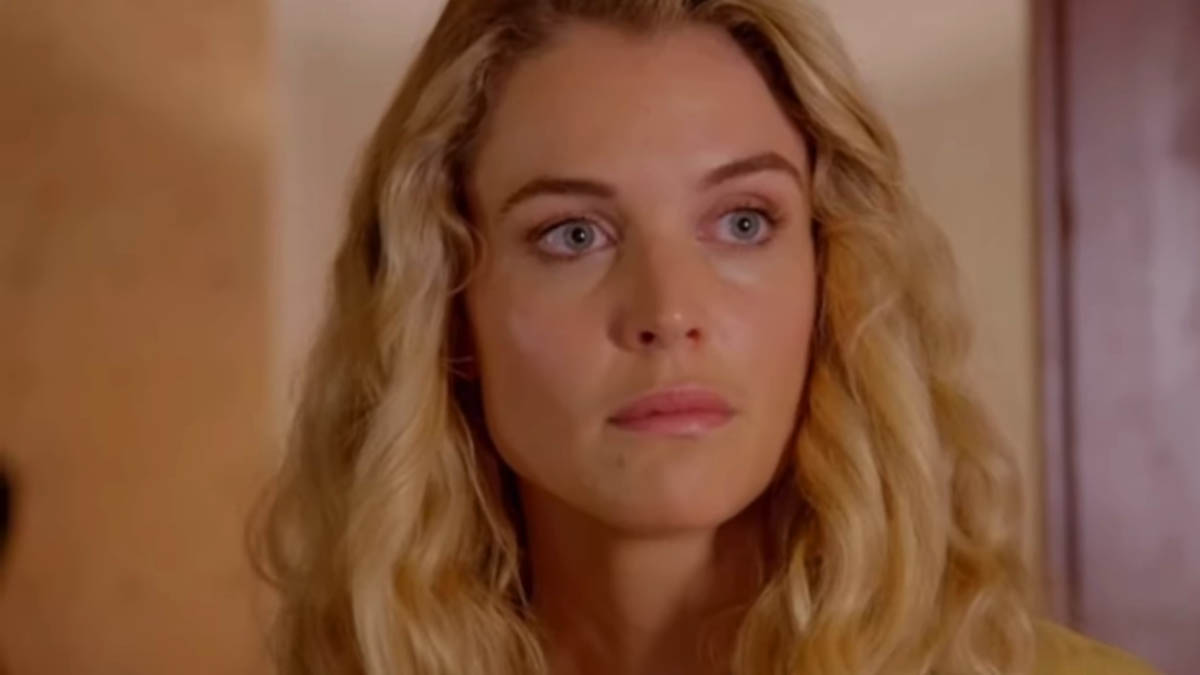 When Bree confronted Remi, he explained that he'd pushed Mercedes away instantly, but struggled to explain why he'd kept the kiss a secret. Having endured years of abuse and lies at the hands of her ex-husband Jacob, Bree struggled with the fact that Remi had lied to her, and she nearly called off their relationship.
Earlier this week, Bree ripped into Mercedes, who showed no remorse for her actions and still couldn't believe that Remi was interested in someone who was so different to him.
"Remi will come back to what he knows," Mercedes insisted. "Which is me, and everything that we share."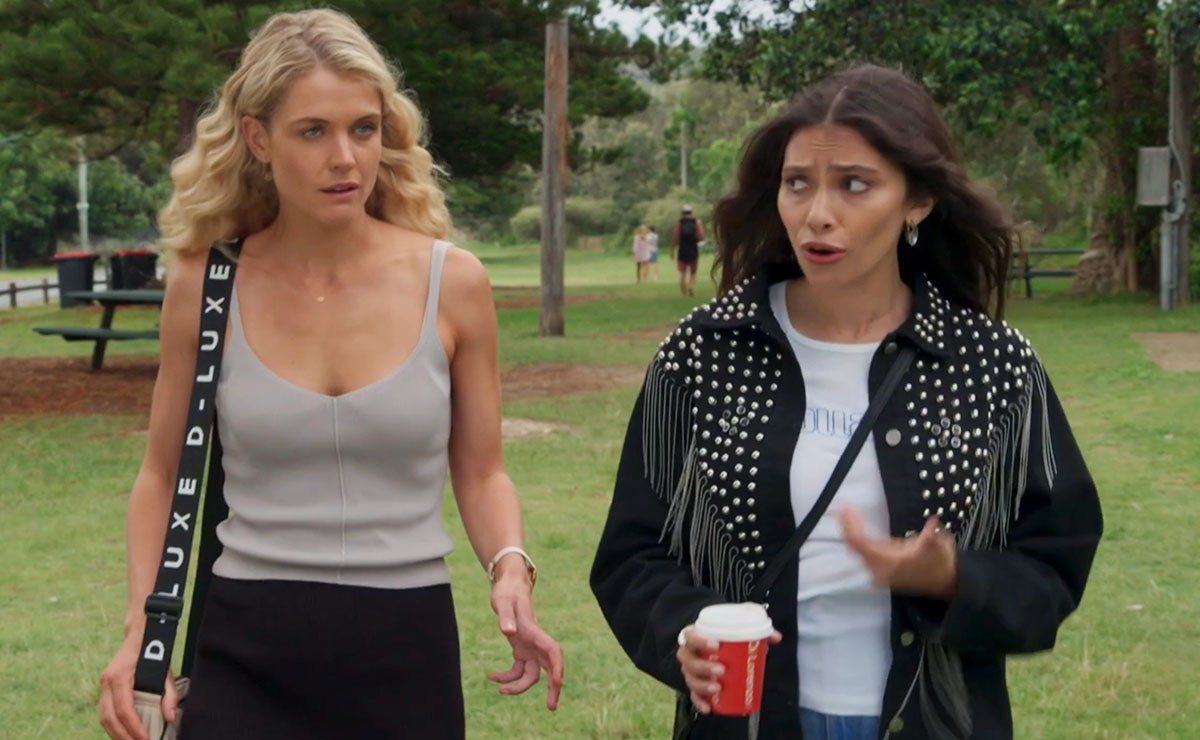 "You share nothing compared to what we've been through," Bree responded, but refused to elaborate on what she meant.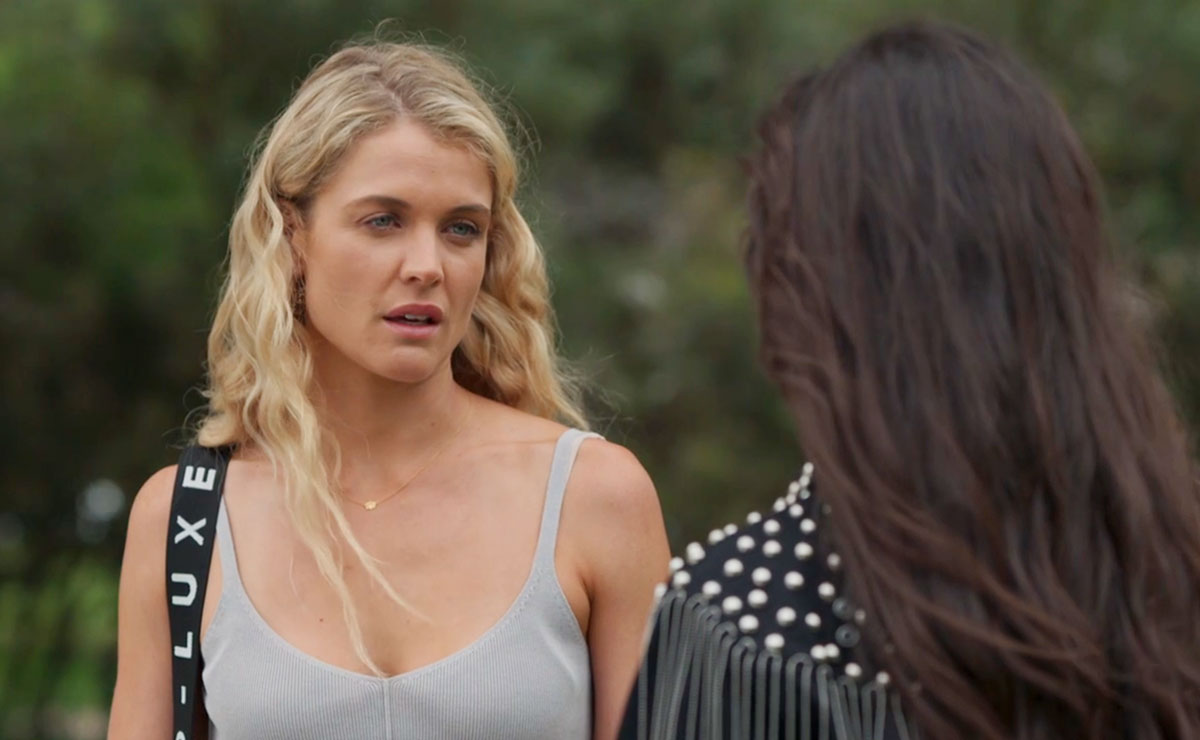 It was a conversation with Eden that finally changed Mercedes' mind, when Eden hinted at the traumatic events that Bree and Remi went through at the beginning of this year, and how that formed an unbreakable bond between them.
"They went through hell to get to where they are right now," Eden explained.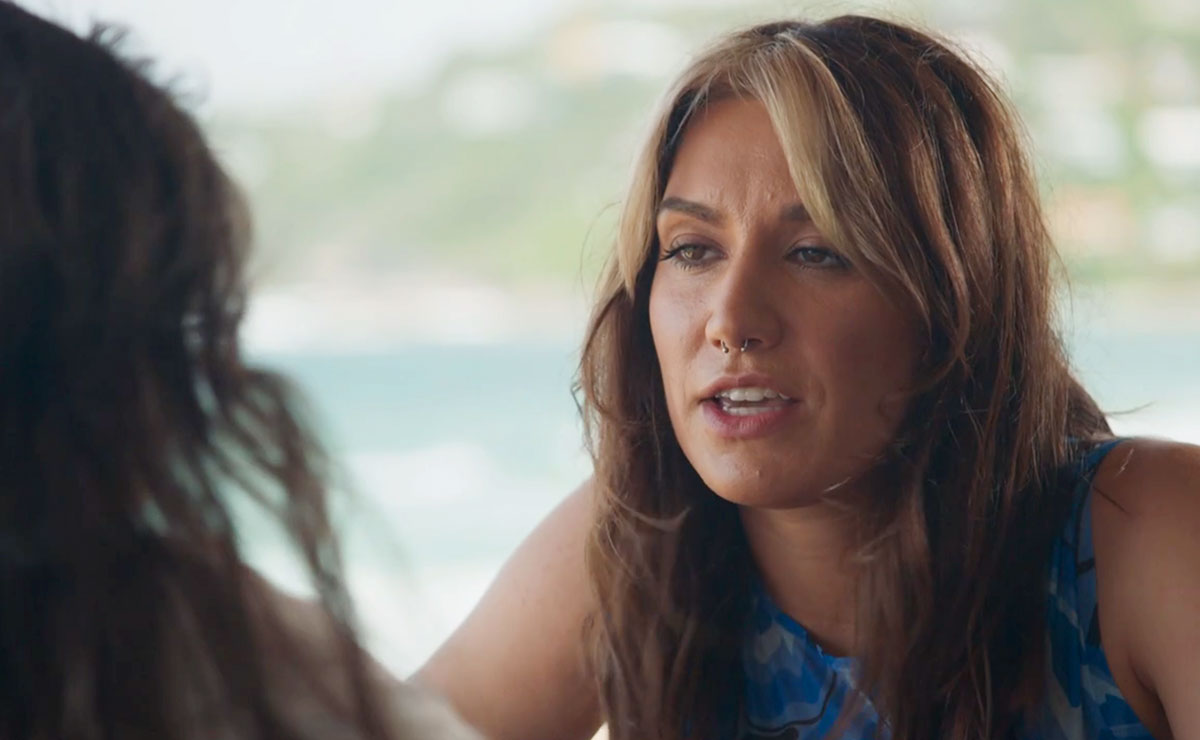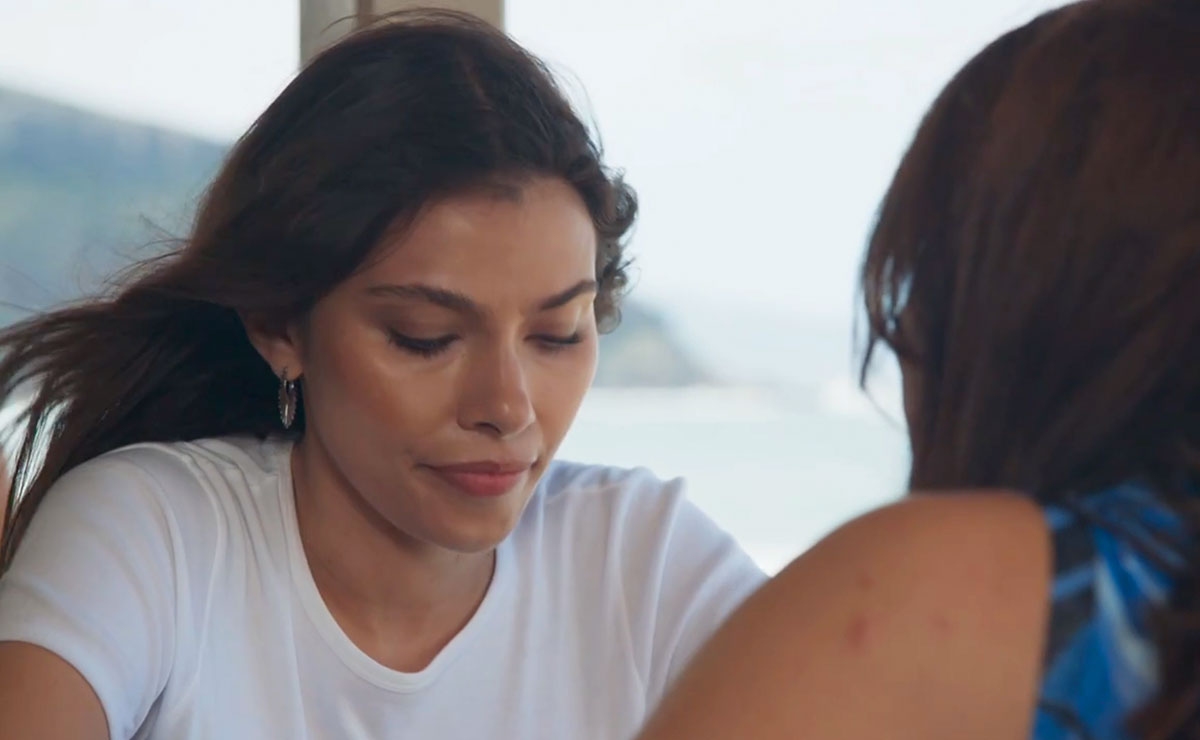 Finally accepting defeat, Mercedes decided to leave Summer Bay, despite the fact that Lyrik had one final recording session booked in for the following night.
At the end of Wednesday's episode, Bree spotted Mercedes heading into Salt, and followed her in, where she asked her to reconsider her decision to leave.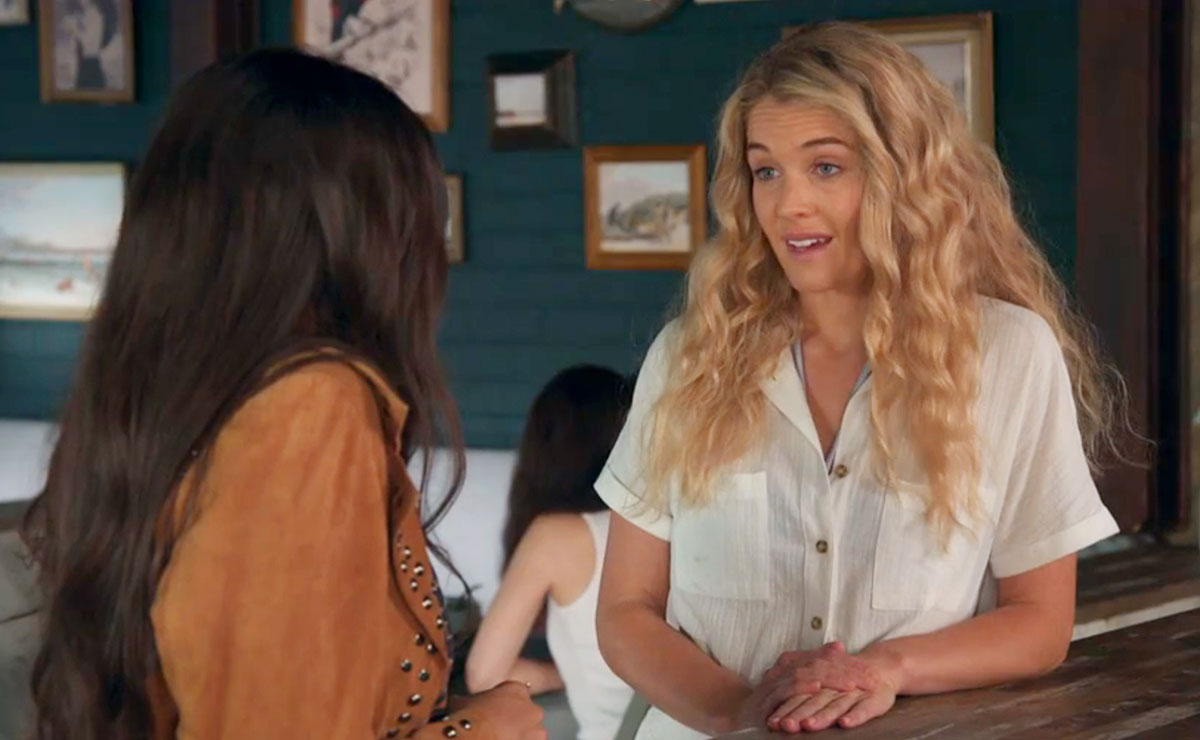 In Thursday's episode, Bree continued trying to convince Mercedes to record with the band one final time, but her pleas fell on deaf ears.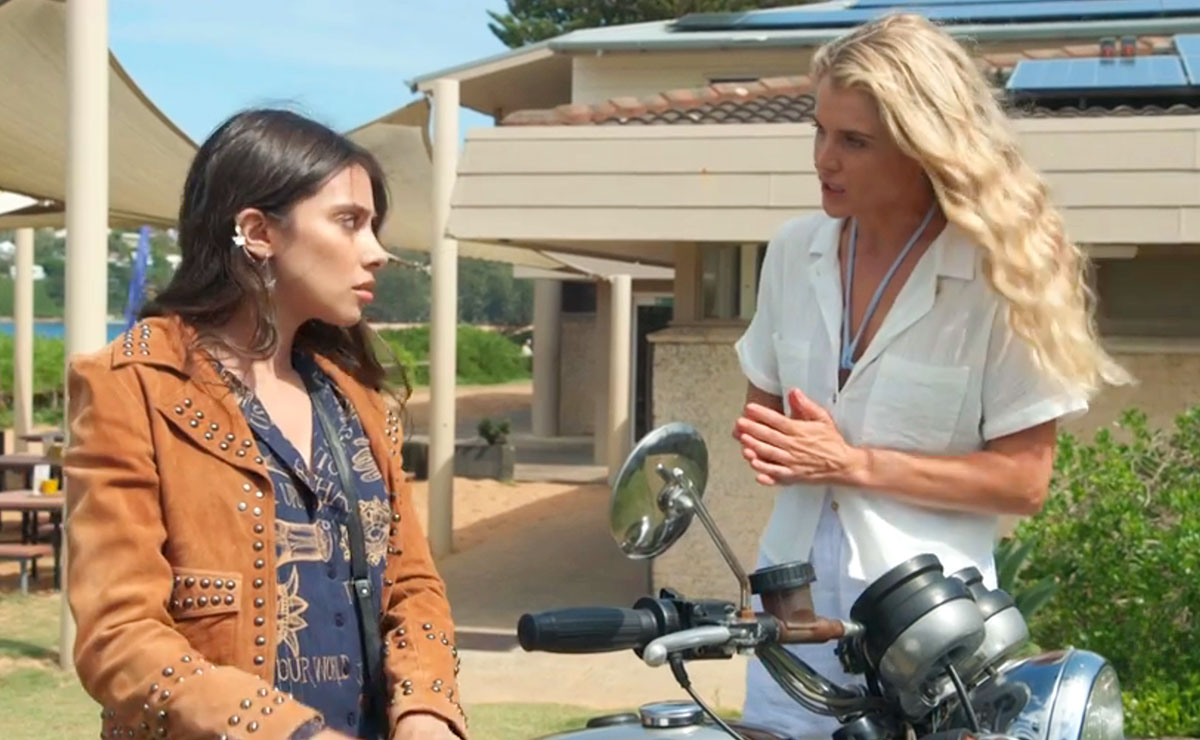 When Bree returned to the Lyrik house and reunited with Remi, she was apologetic, wishing she'd waited until after the final recording session before confronting Mercedes over the kiss.
However, Remi told her not to worry, assuring her that the remaining band members would be just fine recording without their newest addition.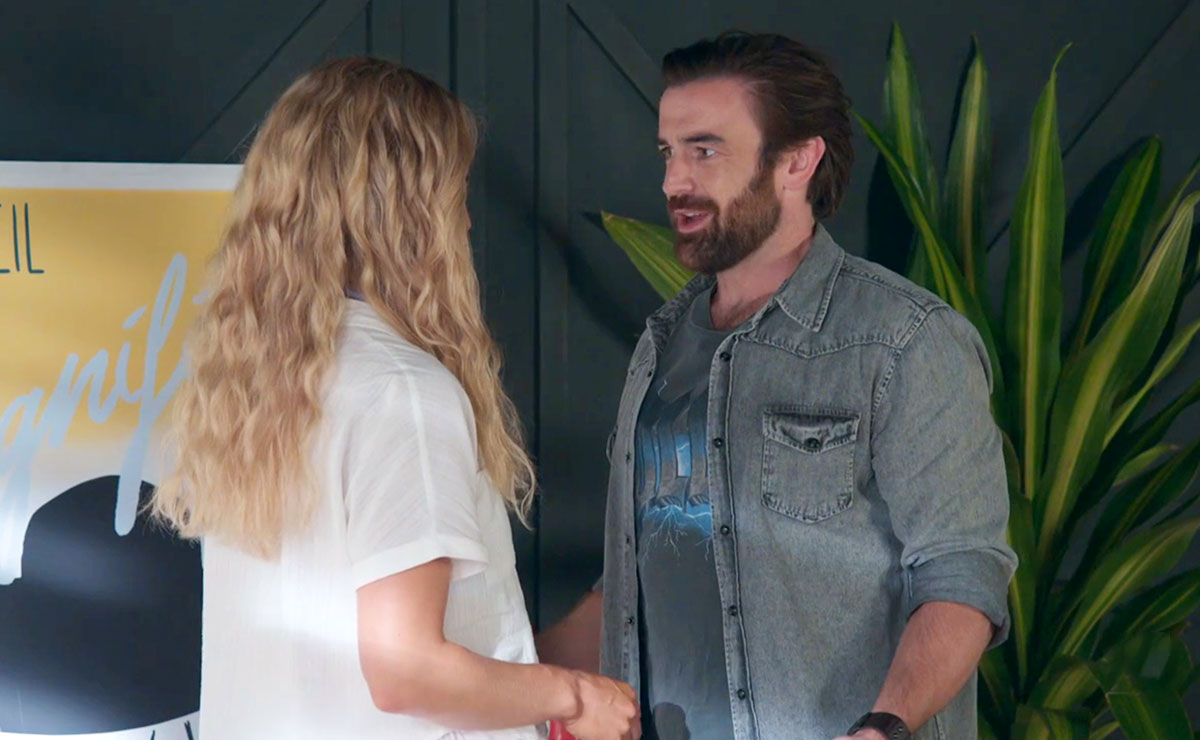 "We were a fully-fledged band before Mercedes, we'll be fine."
The pair were stunned when Mercedes walked through the door the next day, where she announced that she would perform after all.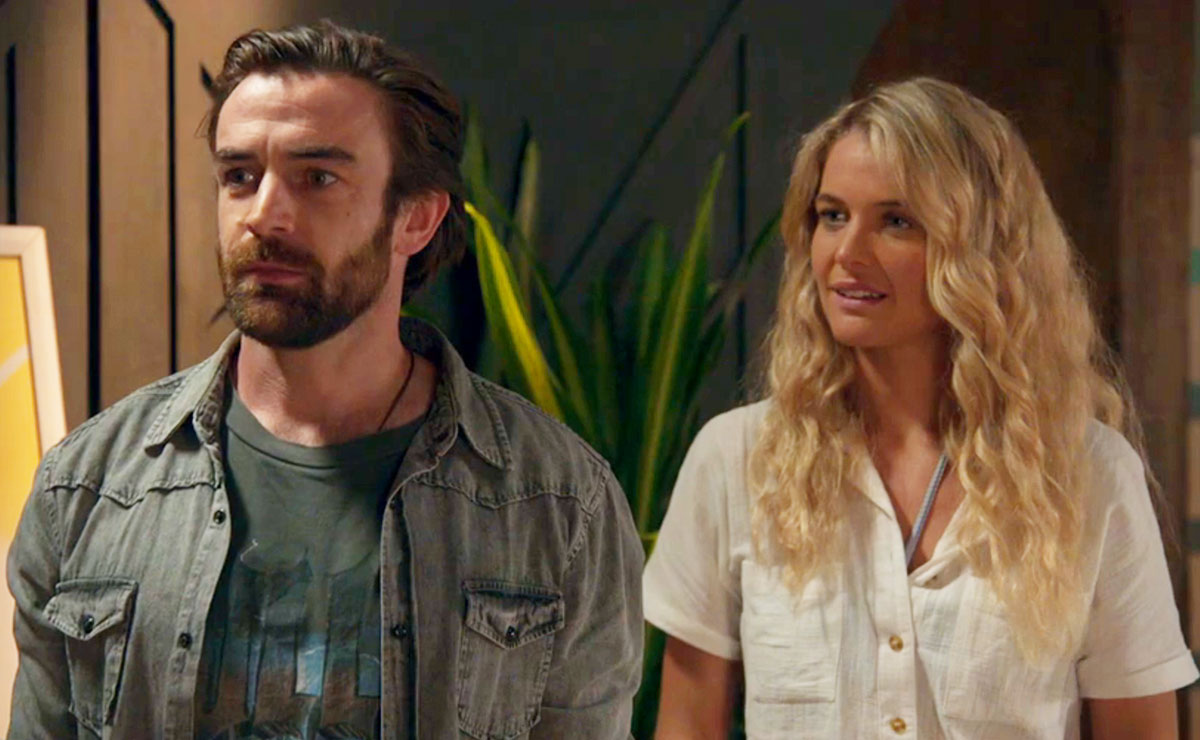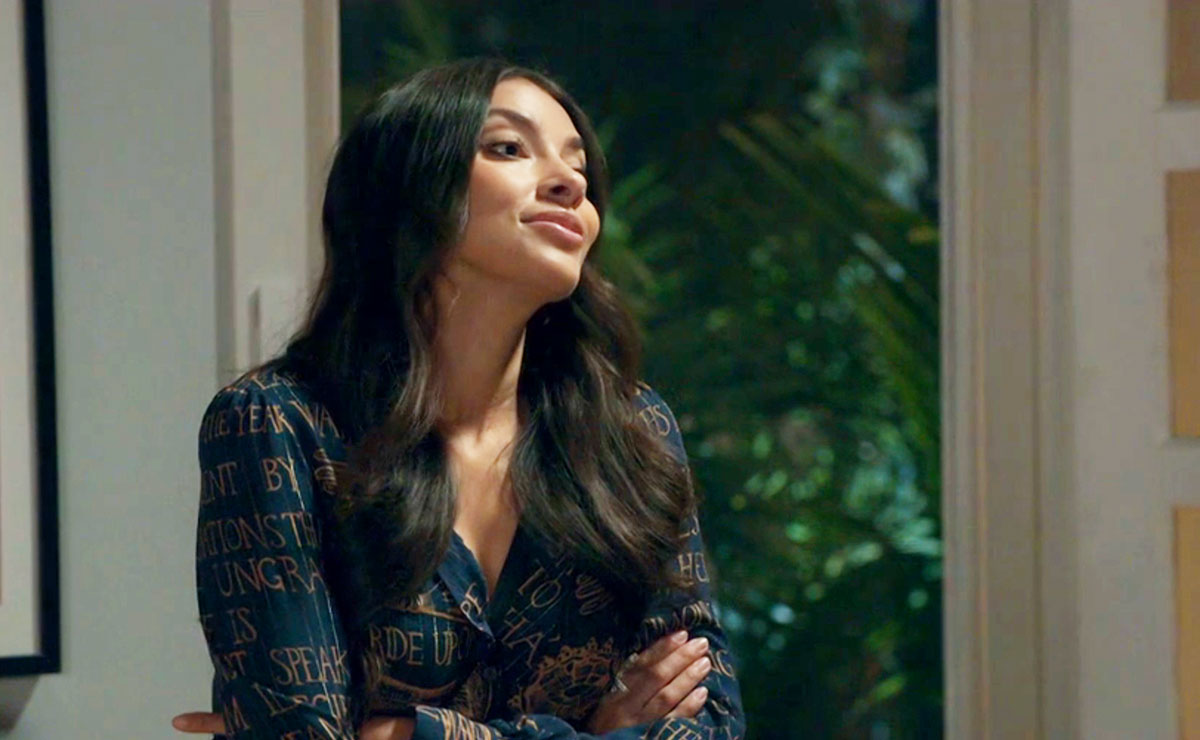 "We both know this album needs my magic touch," she said with a smile. "So we doing this or what?"
As the pair headed off to the recording studio, Mercedes looked back at Bree, who responded with a genuine "thank you".
Later in the night, as Bree lay in bed, Remi and Mercedes returned from their final session. Remi thanked Mercedes and told her he'd let her know about the album launch, but she told him that she wouldn't be there.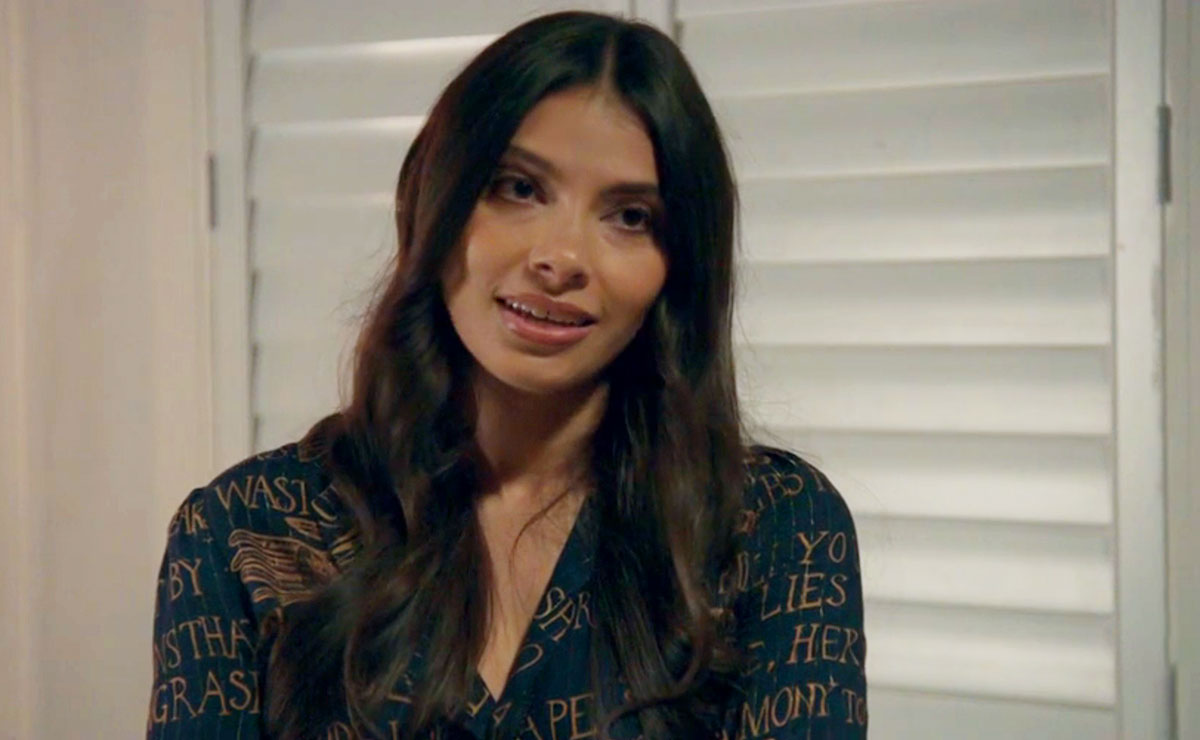 As Bree headed into the living area, Mercedes told them that it's time for her to move on, and that this is her goodbye.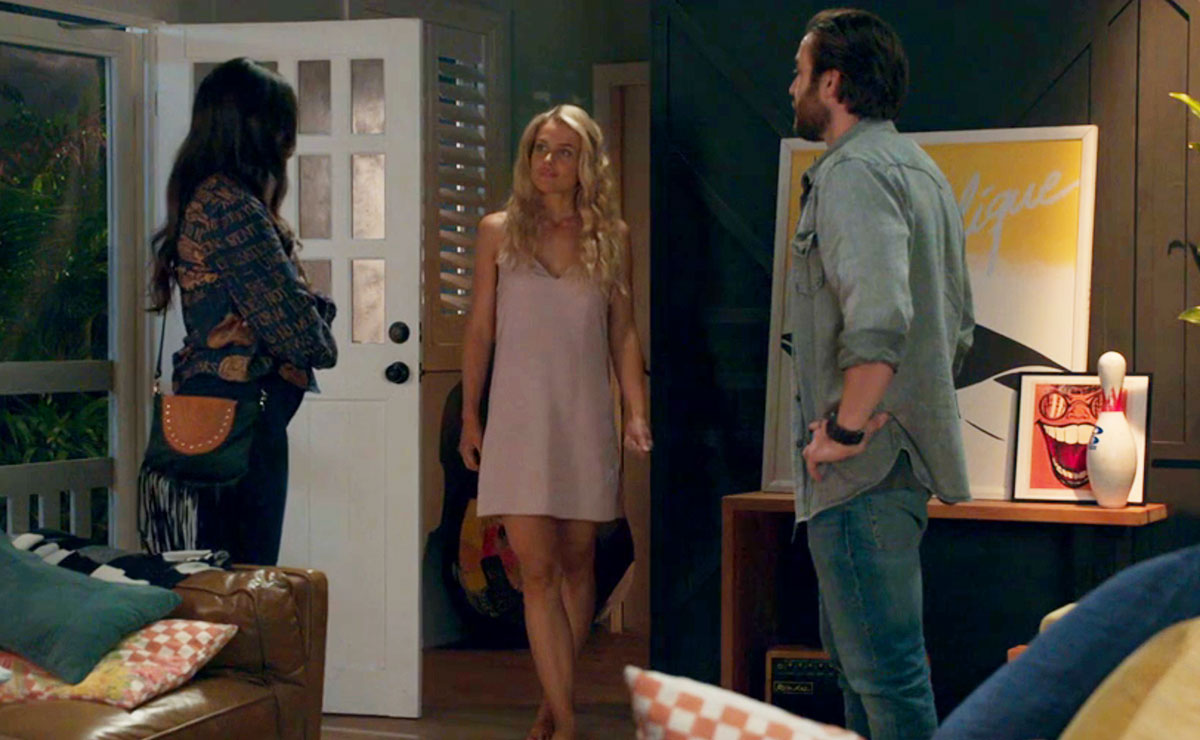 Telling Bree to take care of Remi, Mercedes went to leave, but Remi stopped her, telling her: "that's not how I say goodbye."
The two embraced as Bree watched on with a smile, now safe in the knowledge that Remi feels nothing more than friendship for Mercedes.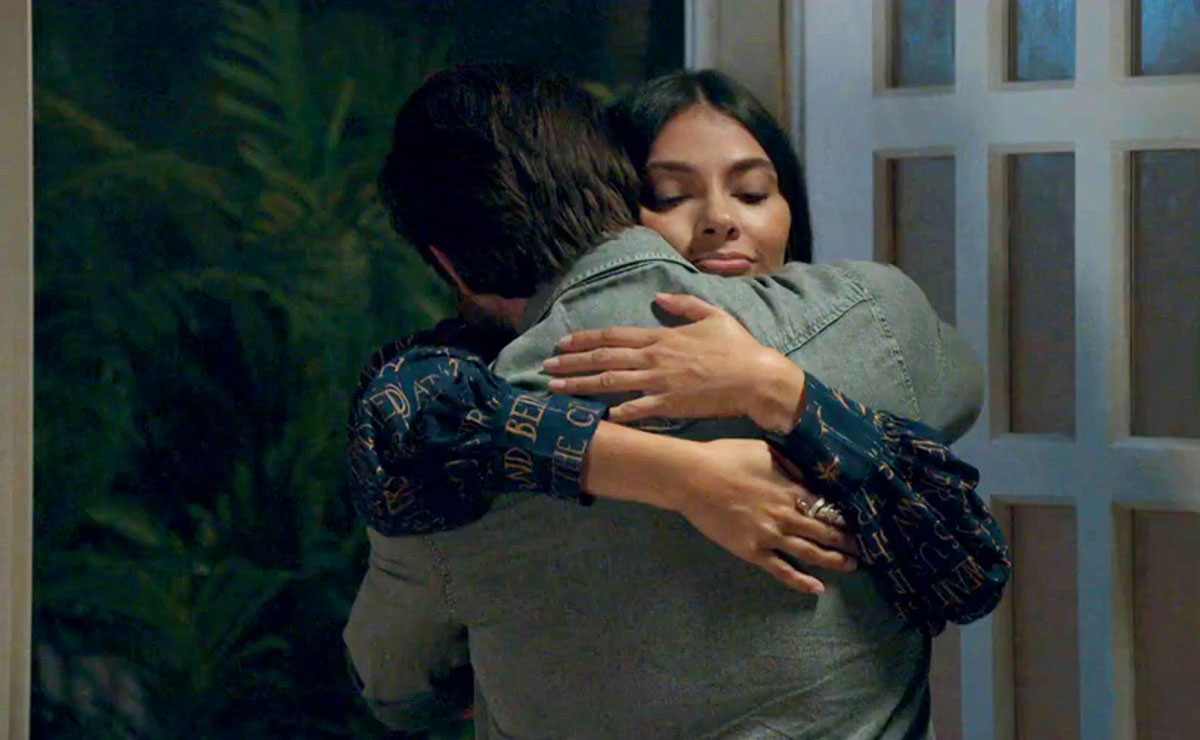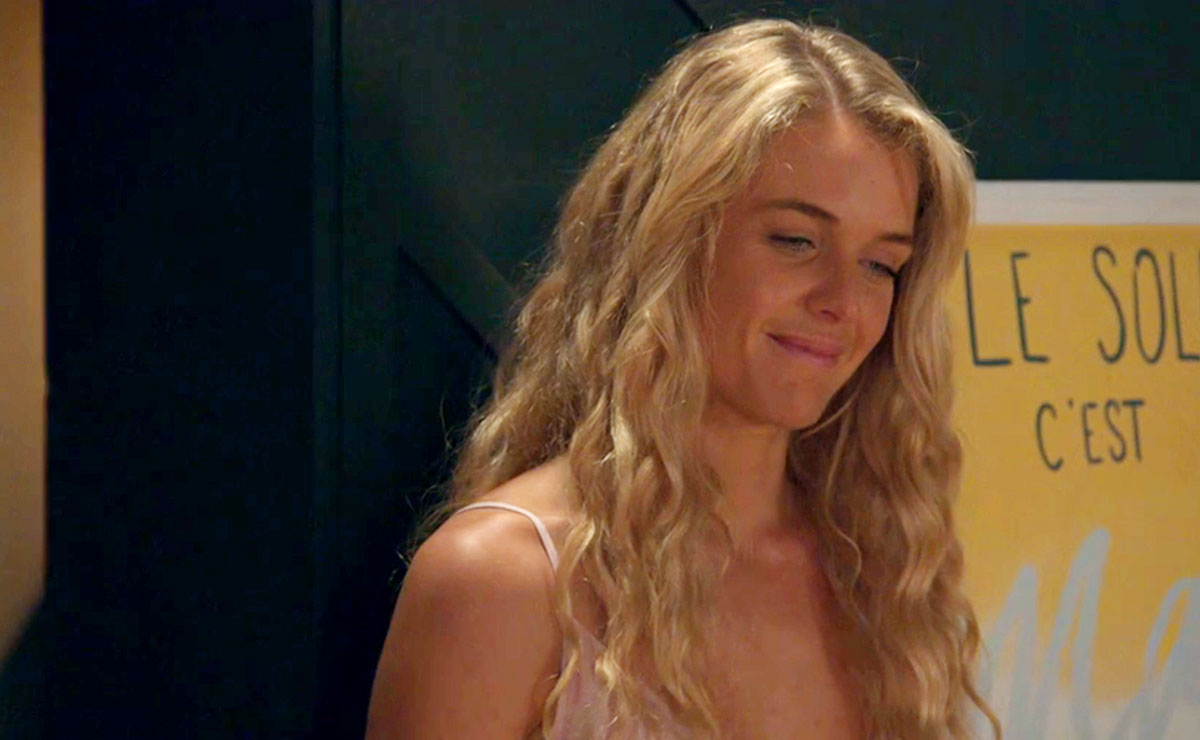 The next morning, Bree and Remi awoke to find Mercedes' helmet in the kitchen. Remi initially assumed that she must have returned in the night and was about to look for her, until Bree saw a note attached to the helmet.
The note announced that Mercedes had headed to Europe, and had left her prized motorbike with Remi to look after while she was away. Remi looked delighted.
While Bree reminded Remi of her thoughts on motorbikes, she didn't seem like she was about to forbid him from using it, as she told him not to end up showing up at the hospital as a patient.
A few weeks before her departure, Amali Golden took to Instagram to post a number of behind-the-scenes shots of her time in Summer Bay, along with the caption: "Mercedes + some cute H&A BTS 💕 has been a lot of fun stirring up a lil drama in the Bay. Behind the scenes though it's all smiles 😌"
The photos included a Polaroid shot of her and Juliet Godwin smiling after one of Mercedes' final scenes, with the caption "Couple of happy chappies."
Laura Vazquez, Home and Away's head of hair and makeup, commented: "Beautiful!! Your a star ⭐️ @amaligolden Miss you!! Miss giggling with you 🤣❤️ give cupcake a hug for me 😘😘"
Amali's co-stars all added their own comments:
Julet Godwin wrote "The biggest smiles 😊❤️," Adam Rowland commented "Onya Mercedes 🤘", Angelina Thompson added "MY GIRRRRLLLLLL" and Stephanie Panozzo wrote "Yeeeoowwww ❤️🔥".
Mercedes' departure is the third exit for a guest character this week. Andrew Lawrence (Joshua Hewson) left the show on Tuesday, alongside his half-sister Tegan (Sophia Forrest).
---
Next week sees just three episodes down under, with Home and Away bumped from the schedule on Thursday to make way for the second match of the FIFA Women's World Cup, which sees hosts Australia take on the Republic of Ireland.
Monday 17th July (Episode 8078)
Felicity and Tane are running out of time. Justin is back in action. Can John end his tenancy at chateau Irene?
Tuesday 18th July (Episode 8079)
Felicity accumulates more lies. Justin questions Kirby's motives. John comes clean to Irene.
Wednesday 19th July (Episode 8080)
Kirby rides a wave of change. Justin's on the hunt. Irene is alone and lonely.
Spoilers in your inbox every weekend!