Home and Away Spoilers – Jail for Justin as he heads to court?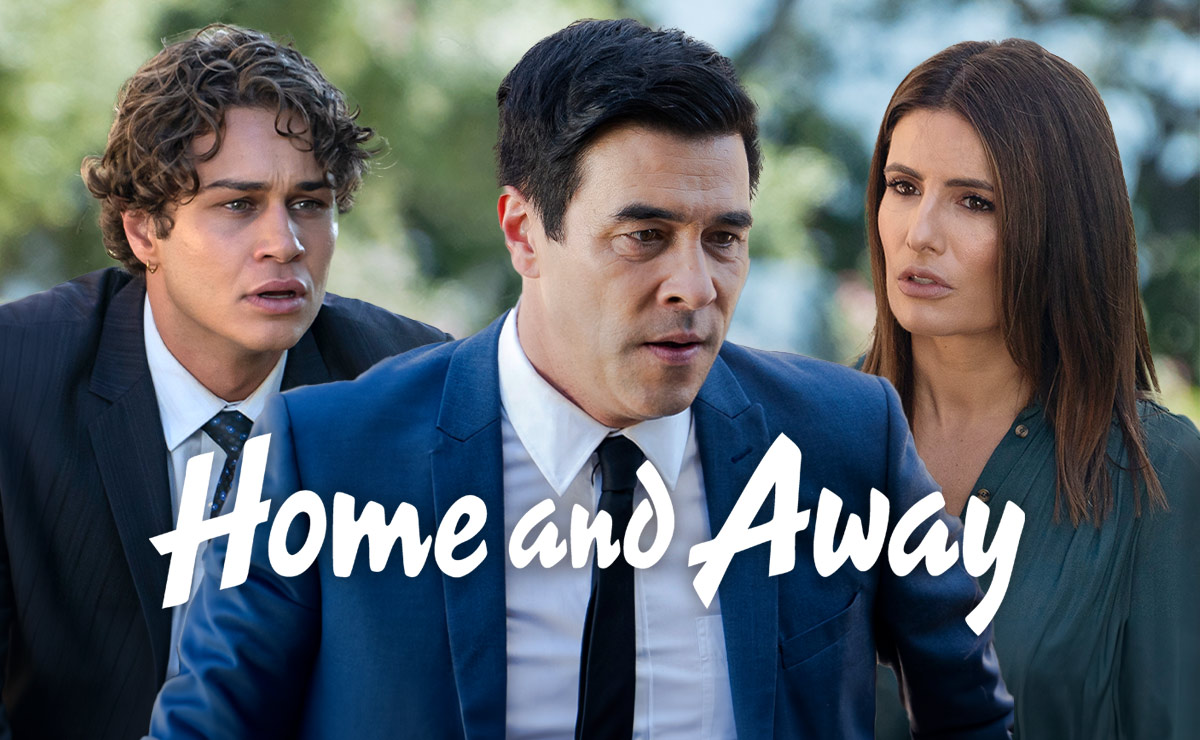 Next week on Home and Away in the UK, Justin's day in court arrives, and things are looking desperate until a knight in shining armour arrives…
It's the day of reckoning for Justin (James Stewart) next week, as he faces court for his brutal attack on Conor (Tom Dawson).
Justin had thought he was coming to the aid of his daughter Ava (Annabel Wolfe) when he laid into Conor—after she'd sent a message to Theo (Matt Evans) stating she was being held in Conor's van against her will—but was devastated to later learn that Ava had lied in the hope of getting Theo's attention.
Justin had put an innocent man in hospital, and was subsequently charged with assault occasioning grievous bodily harm.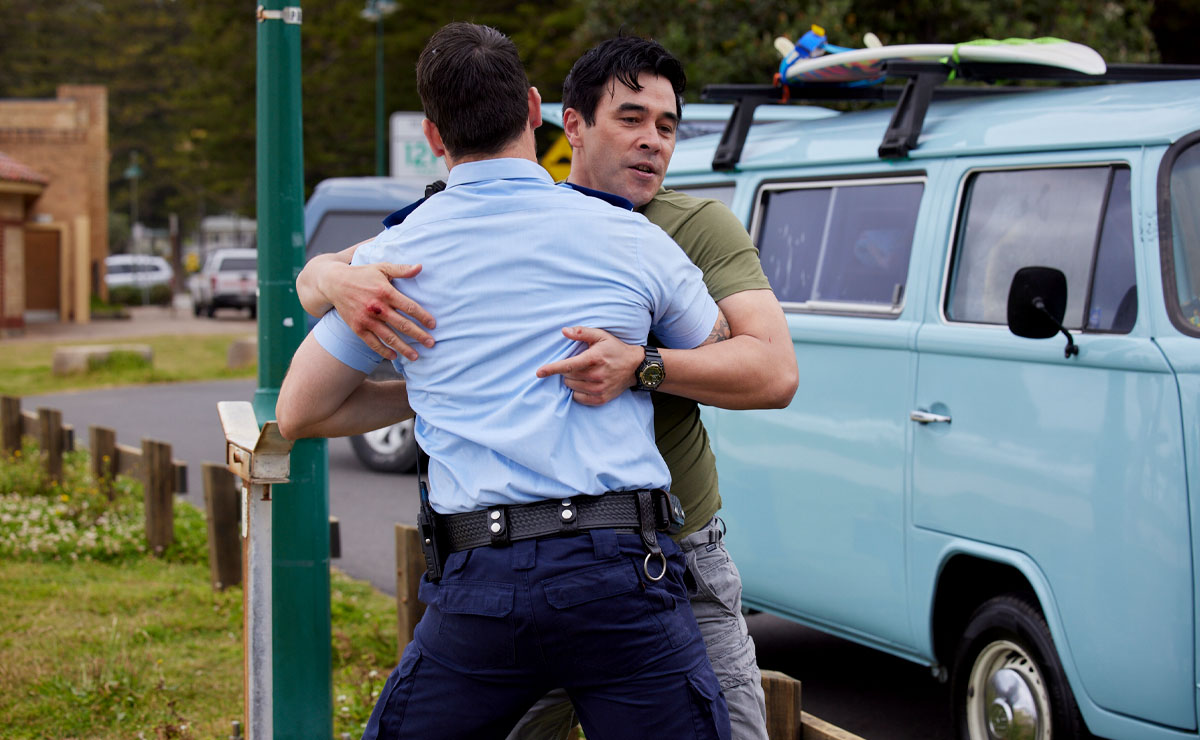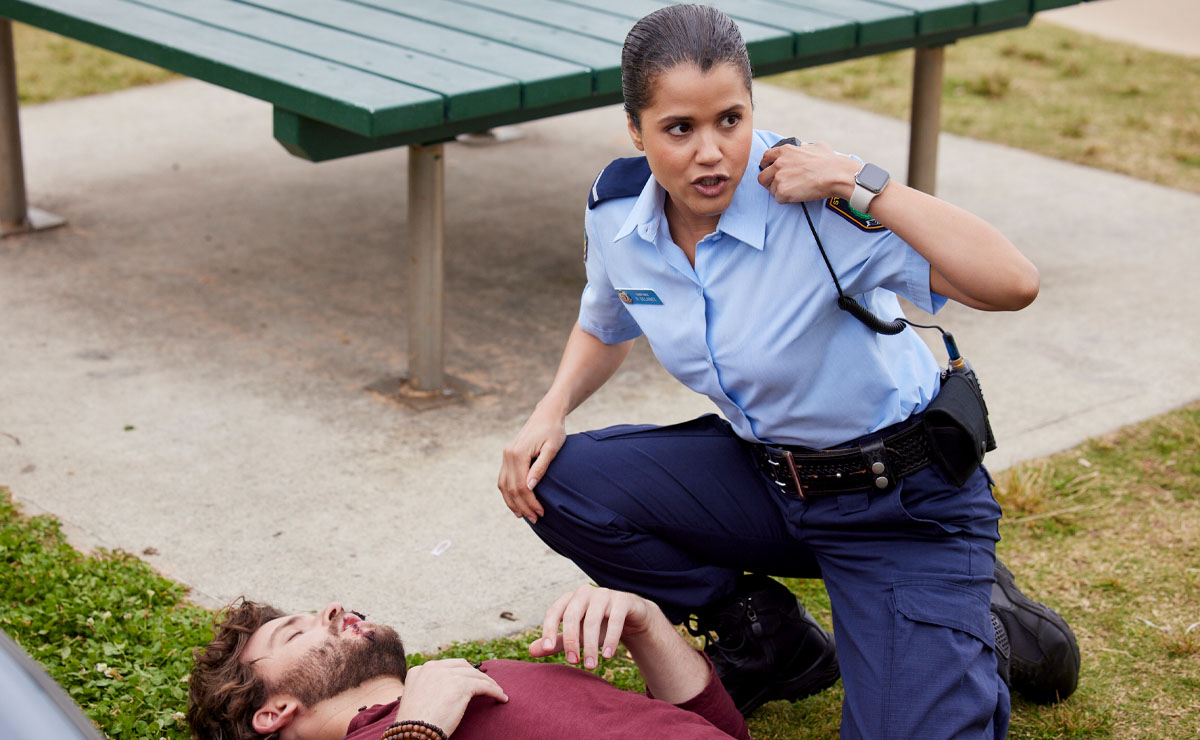 Justin's lawyer David (Tony Cogin) didn't beat around the bush when informing Justin of the possible outcome of his court appearance. With the DPP rejecting an out-of-court settlement, citing the psychological trauma Conor had suffered, the prosecution are pushing for the maximum sentence—prison time.
As a result, Justin feels he has no choice but to make preparations for the worst, much to the frustration of his loved ones.
Next week, with his days of freedom potentially numbered, Justin is determined to ensure everything is in place, compiling a list of the jobs that need to be done. His first priority is Summer Bay Auto, and more specifically Theo's apprenticeship.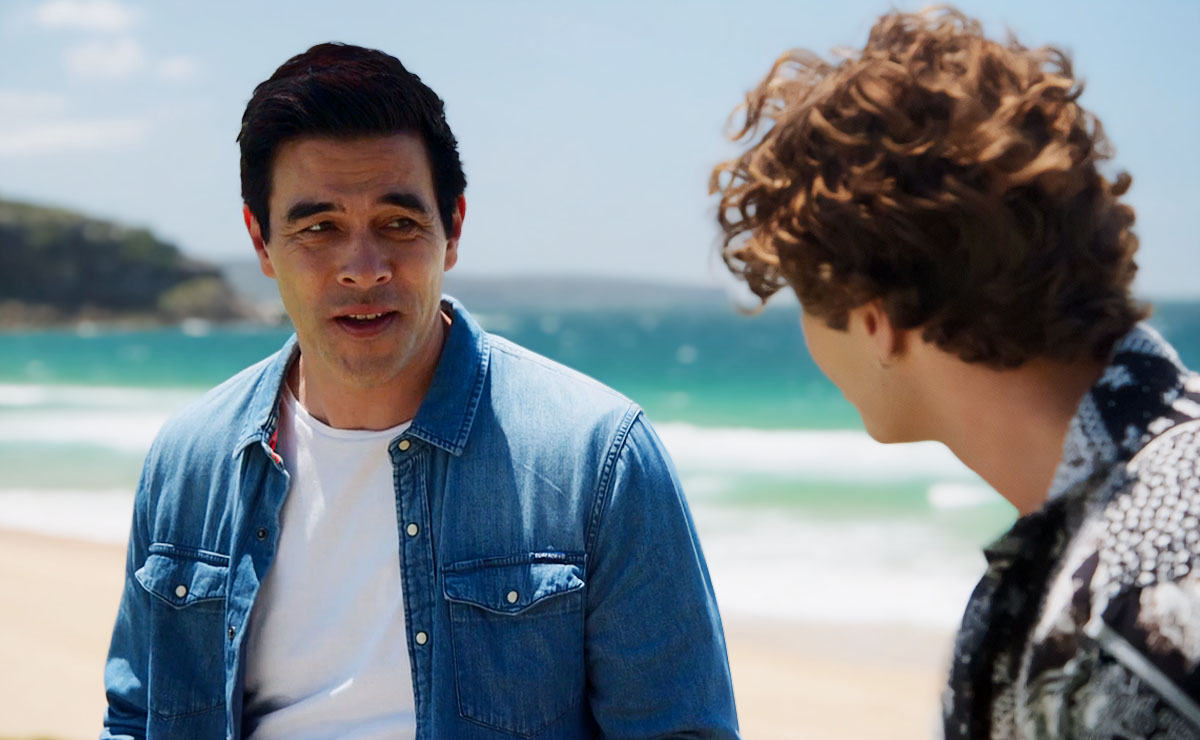 Following Justin's removal as Theo's mentor last year, the position had been taken up by Ziggy (Sophie Dillman), that is until her recent maternity leave and subsequent departure.
With the apprenticeship currently on hold as a result, Justin asks Theo if he'd like to be transferred to another garage should the worst happen and he's forced to shut down the business.
Theo feels that Justin is being premature, but confirms he would rather concentrate on the band than finish his apprenticeship elsewhere.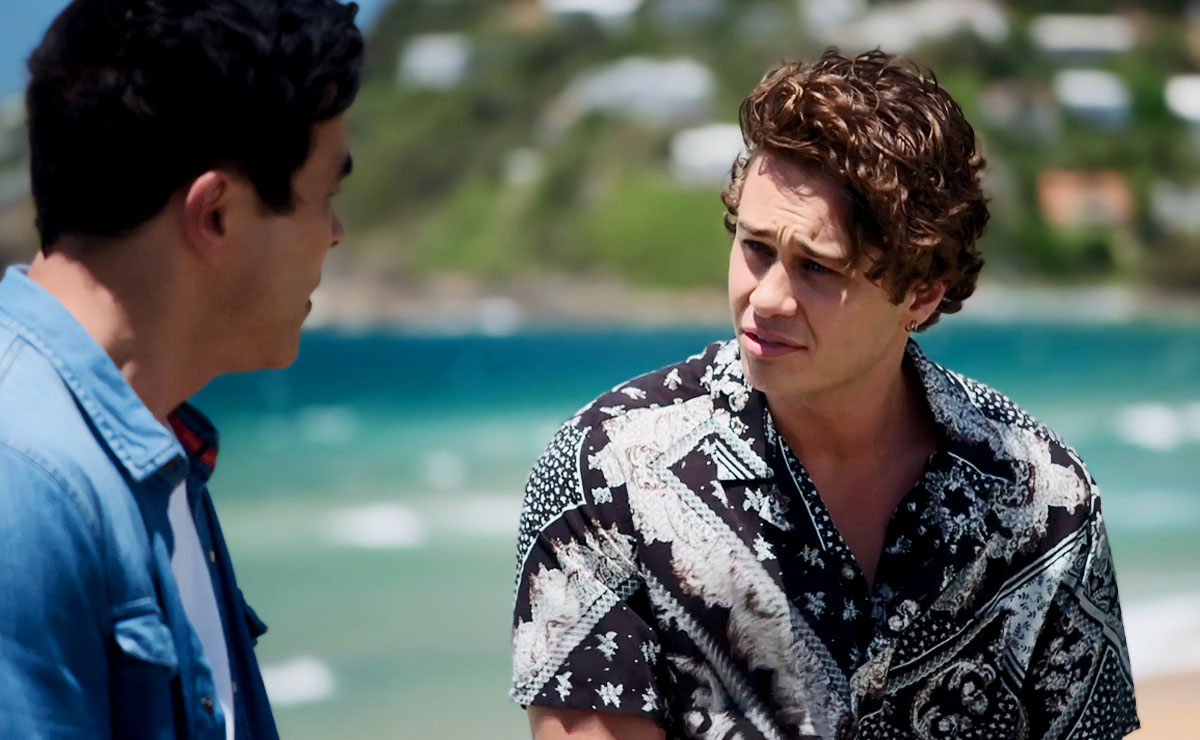 Justin then moves on to discussing with landlord John (Shane Withington) the possibility that he may have to let the lease for the garage go. Overhearing the conversation, a concerned Alf (Ray Meagher) approaches Theo wishing to ask him a few questions.
The two go for a beer in Salt, where Theo explains that Justin isn't handling things well. Alf knows that Justin can't face court with this attitude, he needs to fight.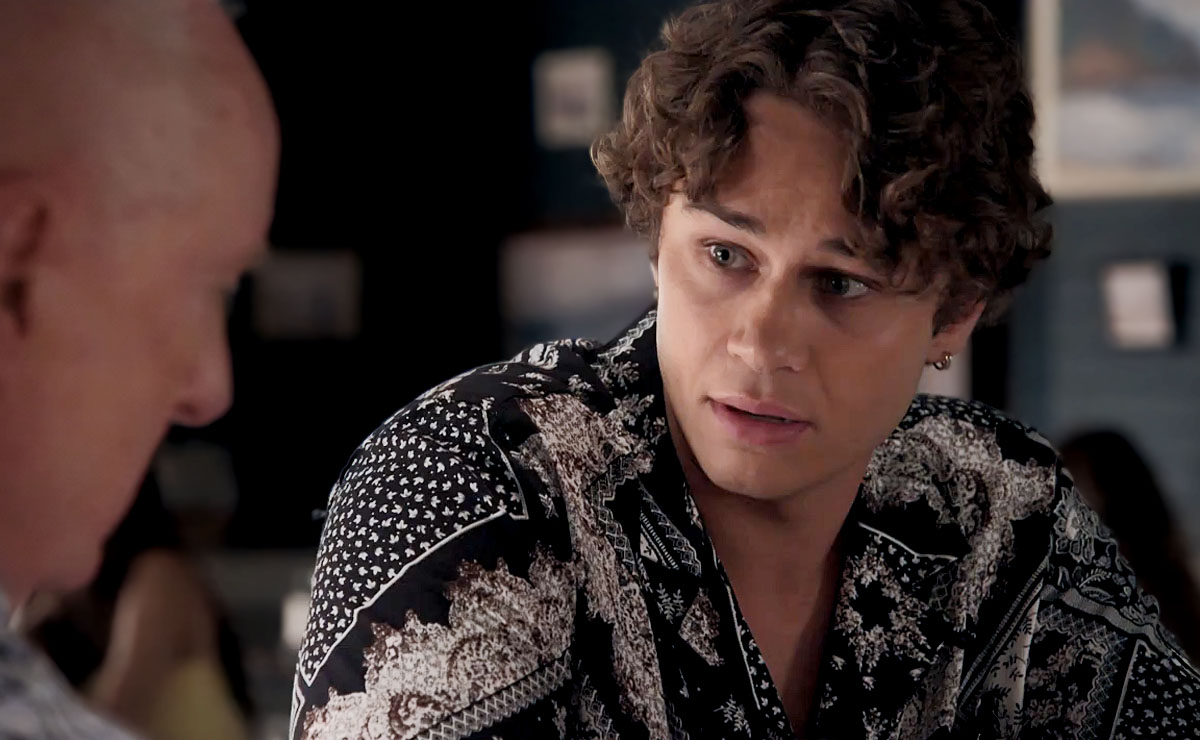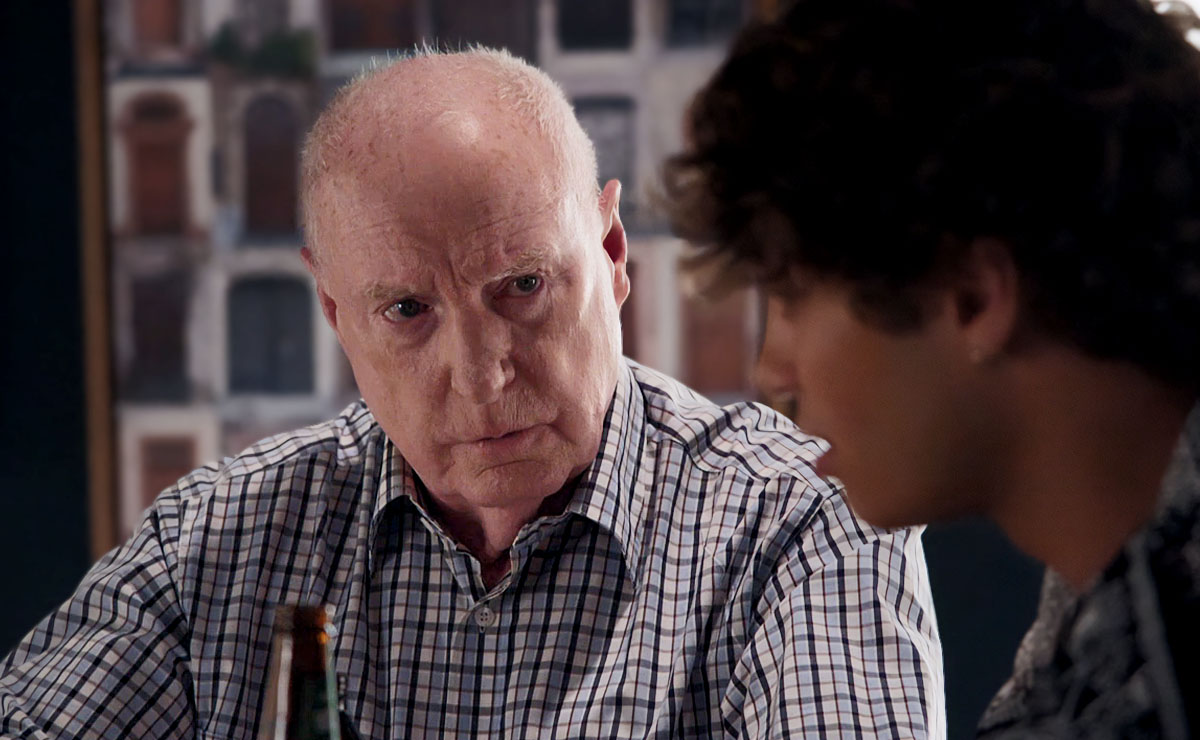 Later in the week, as Justin's day in court finally dawns, Theo goes through his testimony with David who reminds him that it's crucial for Justin's defence.
Knowing how highly strung Justin is, David feels it's far too risky to have Justin take to the stand himself, which is only proven when Justin begins to get agitated as he again goes through the events of that day.
Heading to the courthouse with David, Theo, Leah (Ada Nicodemou), Roo (Georgie Parker) and Cash (Nicholas Cartwright), Justin asks Leah to stay outside with Theo—he doesn't want her to hear him being labelled as some sort of monster.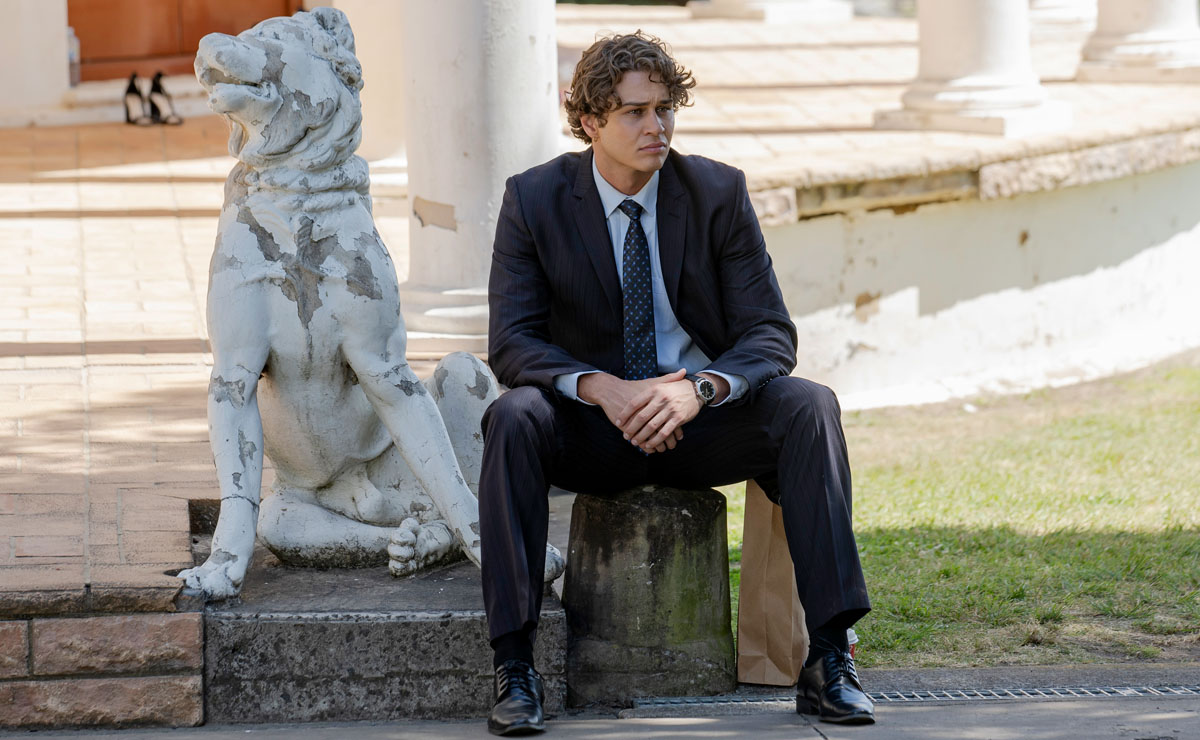 When Theo later gives his testimony, he emerges from the courtroom with his face ashen. He tells Leah that he stuffed up completely, the prosecution were tough and barely let him get a word in edgeways.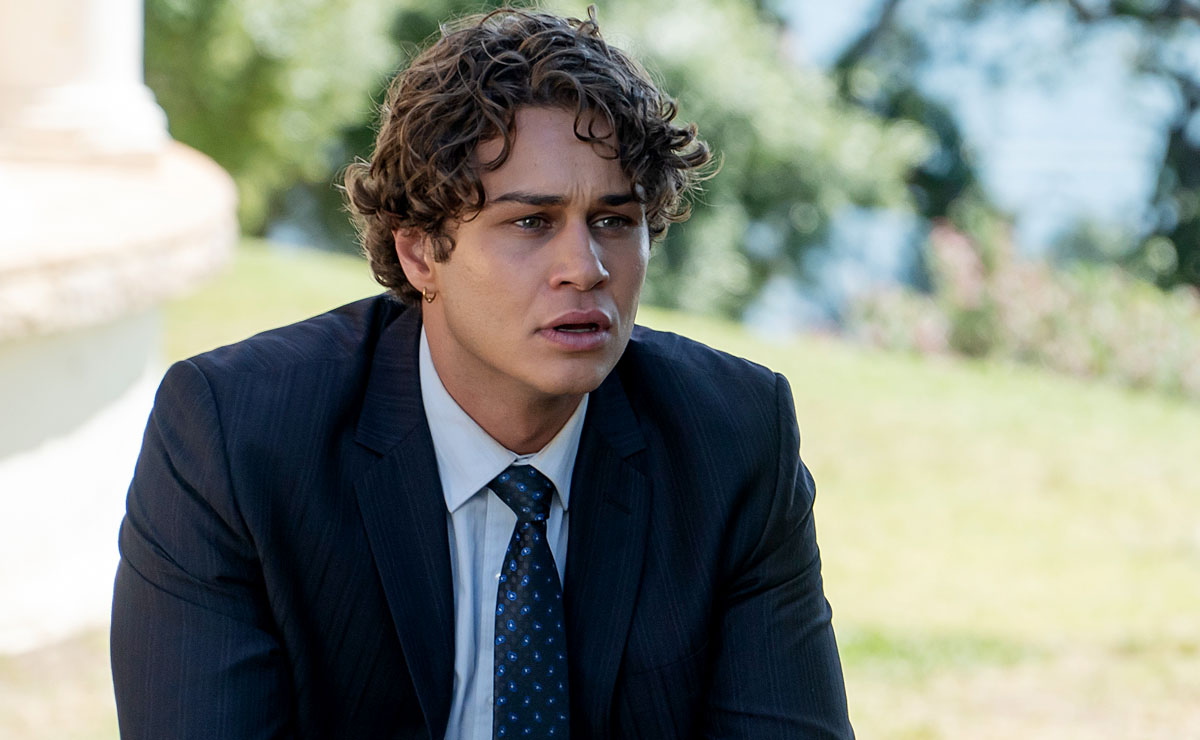 Theo goes on to explain that the prosecution stated Ava's pattern of dishonesty means that Justin should have known better than to believe her cry for help.Leah tries to put a brave face on as she tells Theo it's not his fault, but as Theo takes a breather, she confides in Roo that she feels she's going to lose Justin.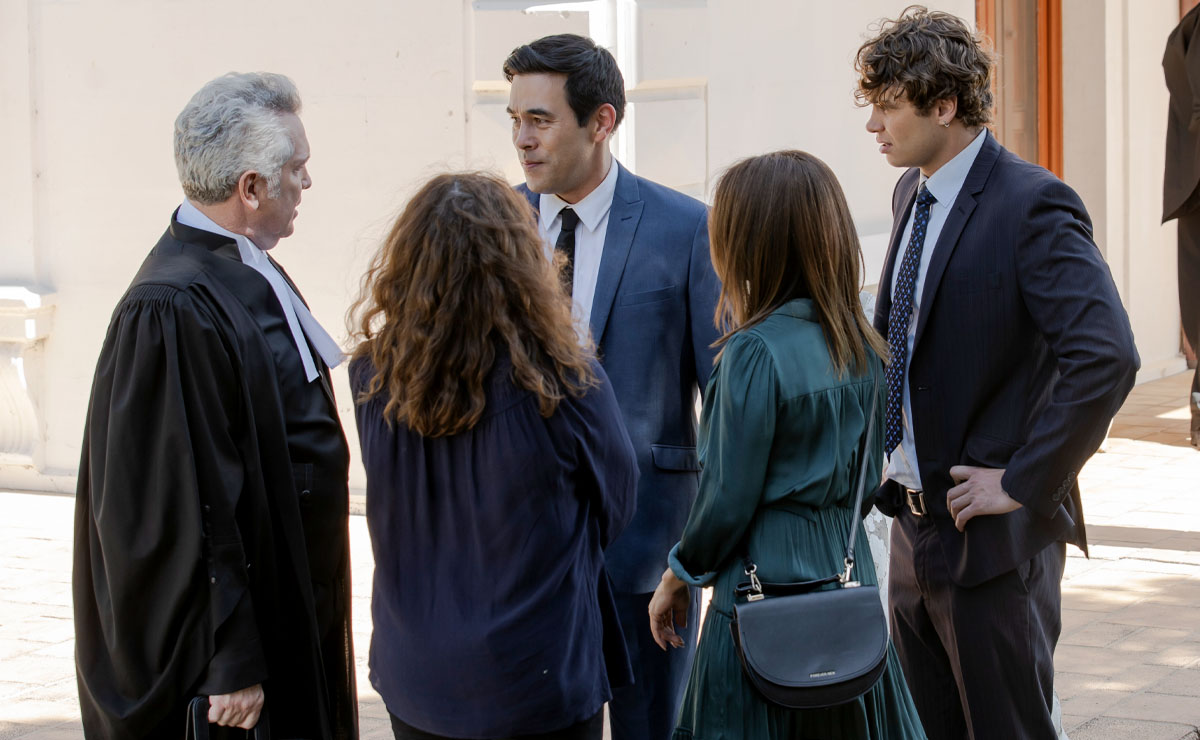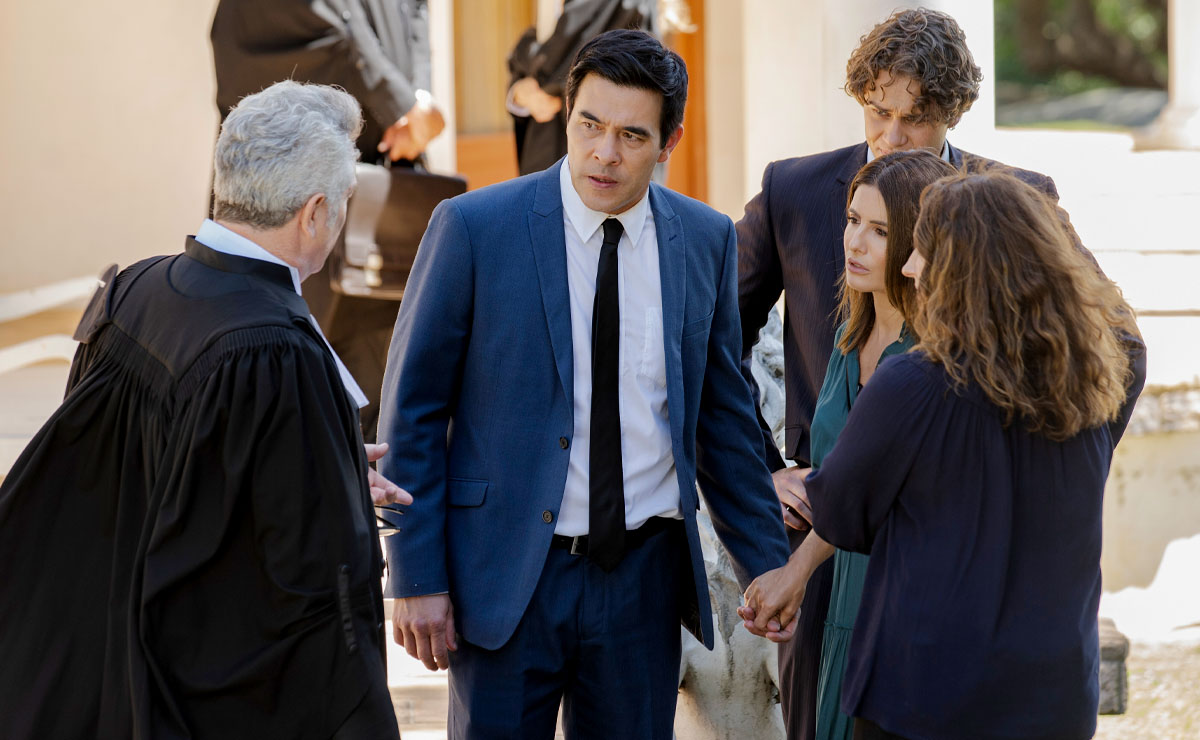 As the court adjourns for lunch, David explains that they've got a huge uphill battle ahead of them, with the need to prove that Justin acted reasonably in the circumstances.
Feeling that he's run out of options, Justin suddenly decides that he wants to testify.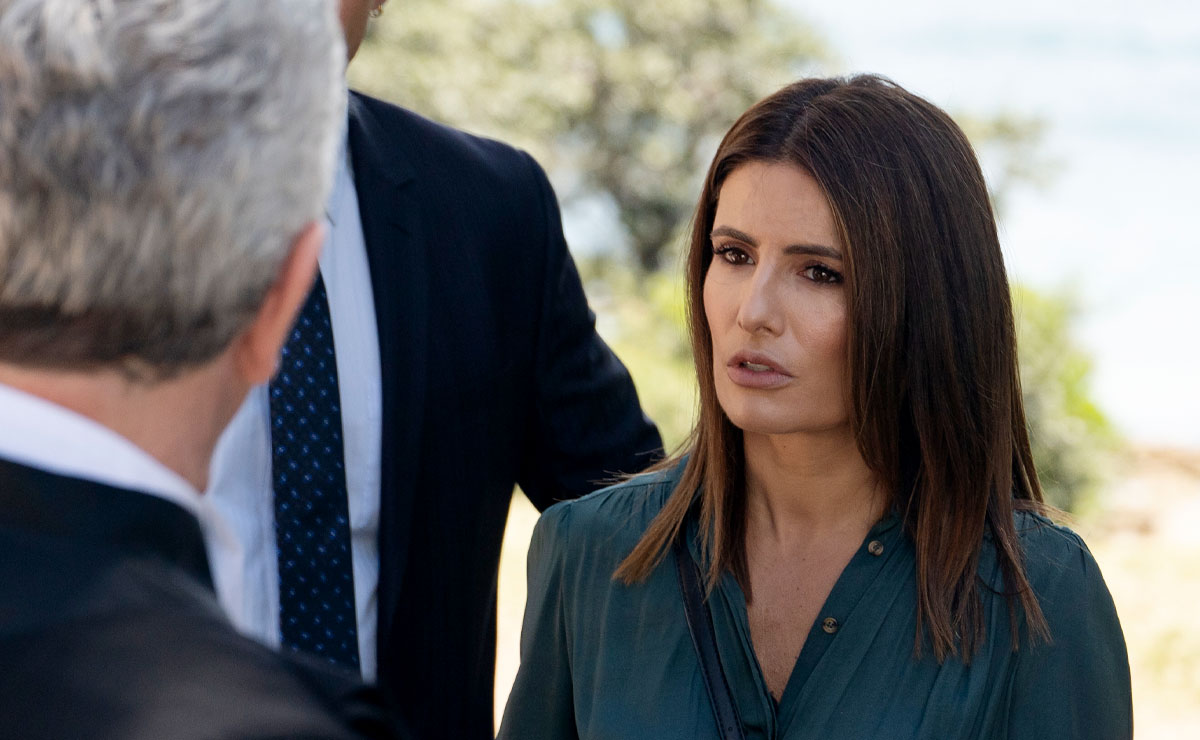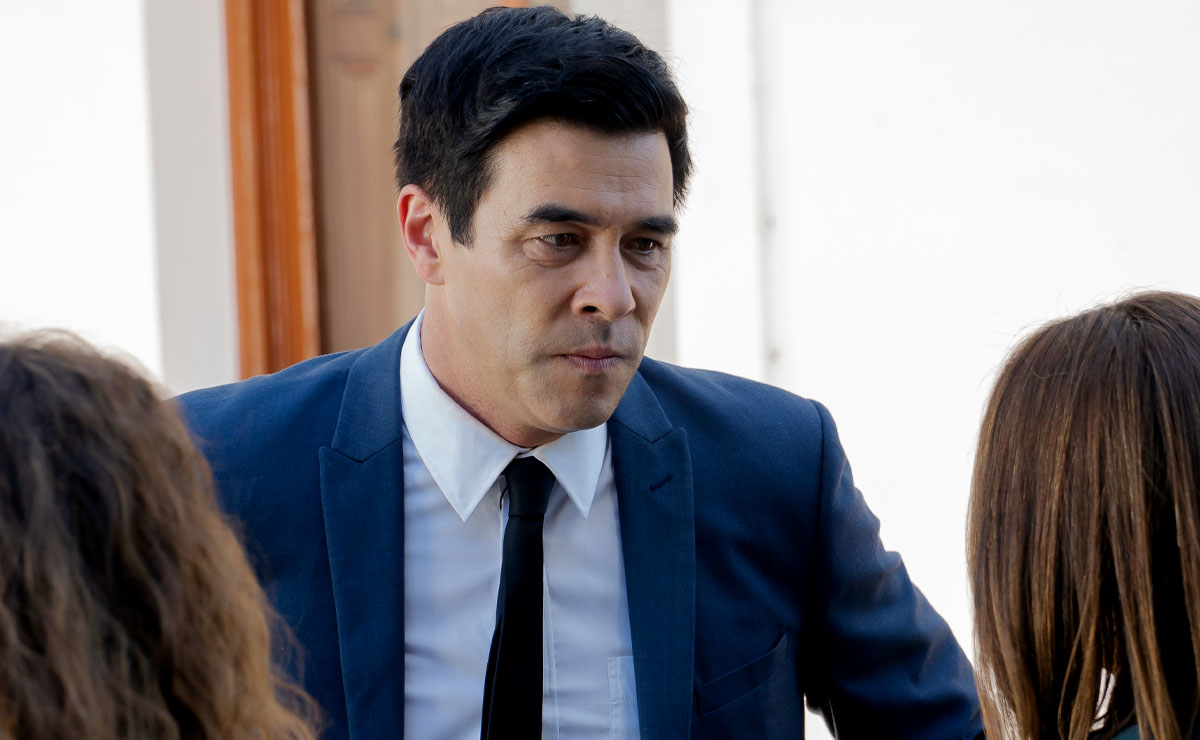 David reminds him of the huge risk he'd be taking, as he points out the prosecution would be ready to tear him apart.
What they really could do with is a character witness, someone who could attest to Justin being a pillar of the community whose behaviour that day was out of character. As his partner, Leah's word wouldn't count for much, and Roo's involvement with Ava also excludes her.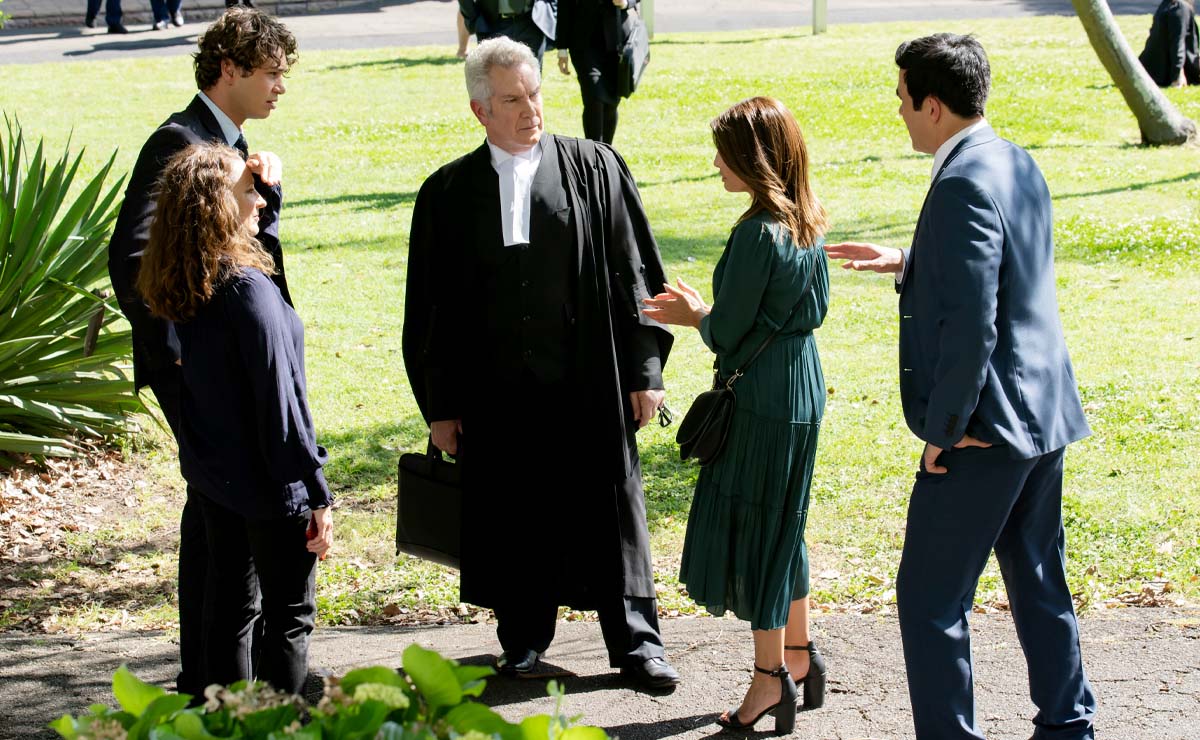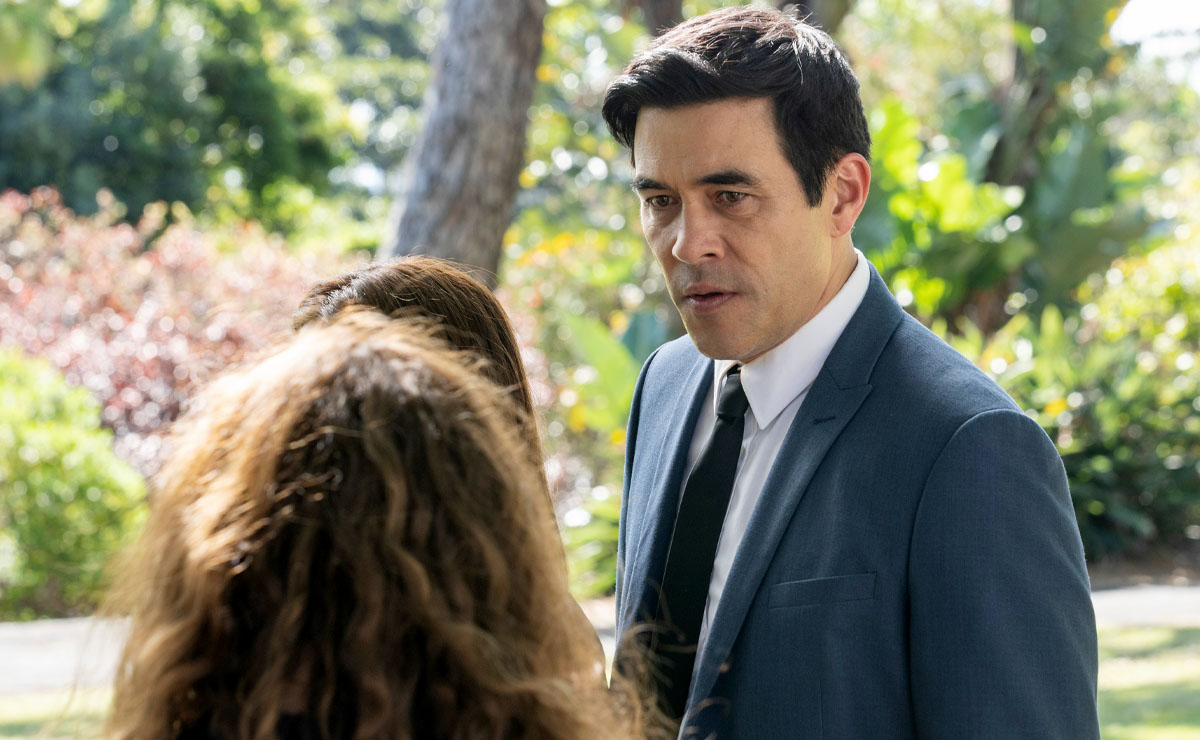 With only half an hour to go before they're back in court, David takes Justin to one side so that they can prepare, whilst Roo phones Alf to update him.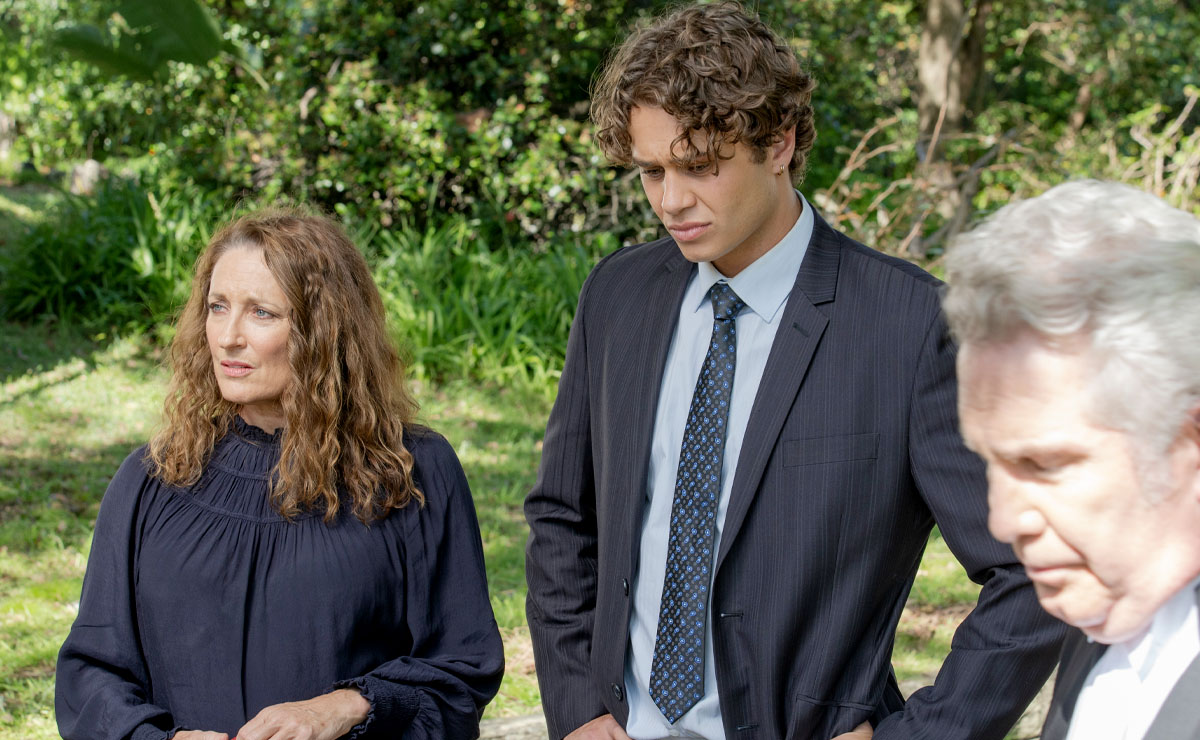 When the group later reconvene, David again reiterates that Justin going on the stand is completely against his better judgement… but just as it seems all hope is lost, a knight in shining armour (and a straw hat) appears out of nowhere…
"I hear you could use a character witness."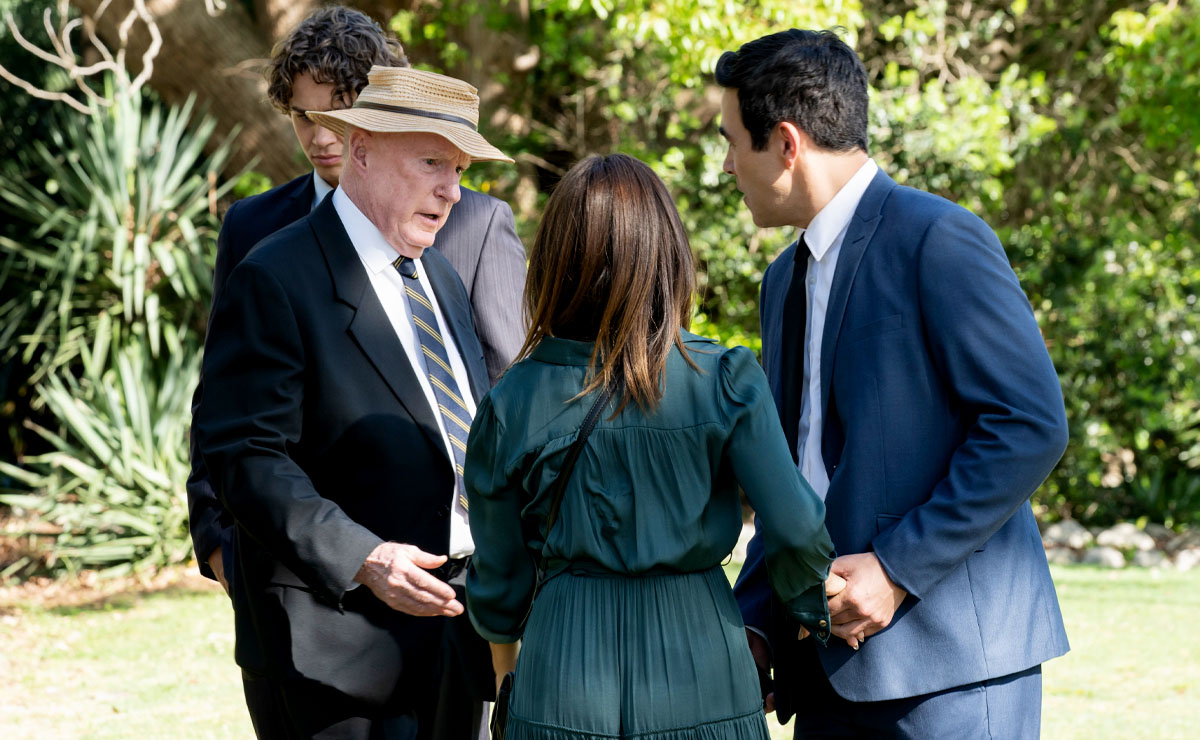 Introduced to David as the president of the Summer Bay Surf Lifesaving Club, and therefore an upstanding member of the community, Alf explains that he's known Justin for a long time.
"We haven't always seen eye to eye, but he's a good bloke," Alf explains. "He's always there for my family, myself, the whole community really when things are tough."
That's enough for David, and when court is later adjourned, there appears to be a little light at the end of the tunnel as David states that Alf's testimony may have just clawed back some goodwill.
The next morning, Justin receives a call to say the judge has reached their verdict… has Alf saved the day?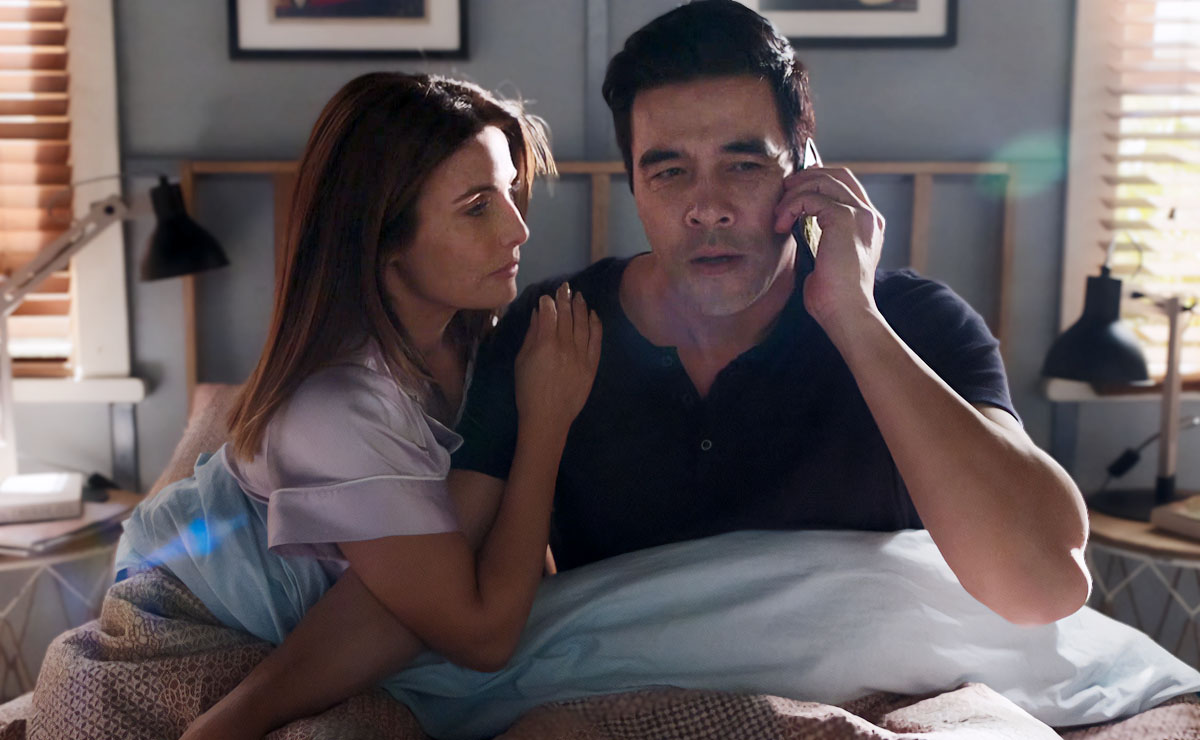 ---
Elsewhere in Summer Bay, Marilyn (Emily Symons) receives her first delivery of products, as she begins her side hustle of being a brand ambassador for skincare company Stunning Organics.
Marilyn needs to find a way to raise some extra cash in the hope of contributing towards son Jett's (Will McDonald) upcoming wedding, and signed up to the company after reading rave reviews on their website.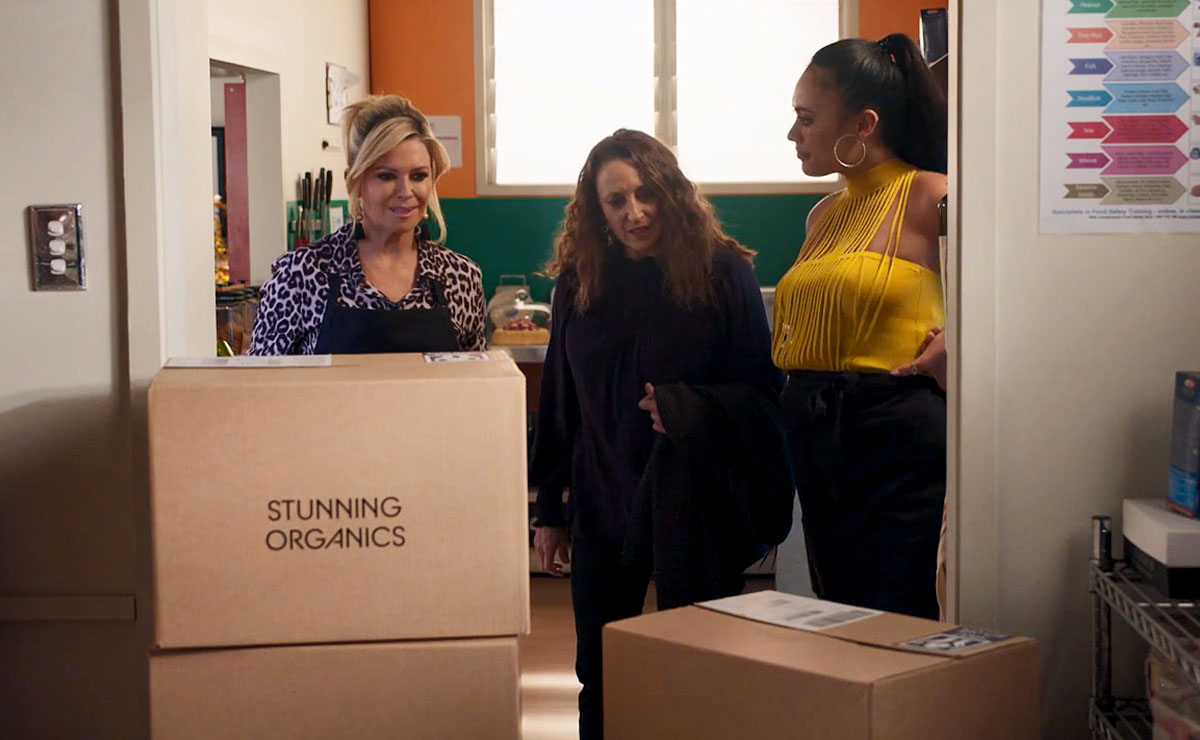 When Kirby (Angelina Thomson) tells Marilyn that the delivery has arrived, she's surprised to find a pile of nine boxes awaiting her… she was only expecting three!
Marilyn figures she must have ticked the wrong option on the website, but has no luck with the company when she asks to return the excess.
According to them, she agreed to the contract, and as such she will be receiving a further three boxes every week, meaning Marilyn now has triple the amount of products she had planned to sell before being able to make a profit.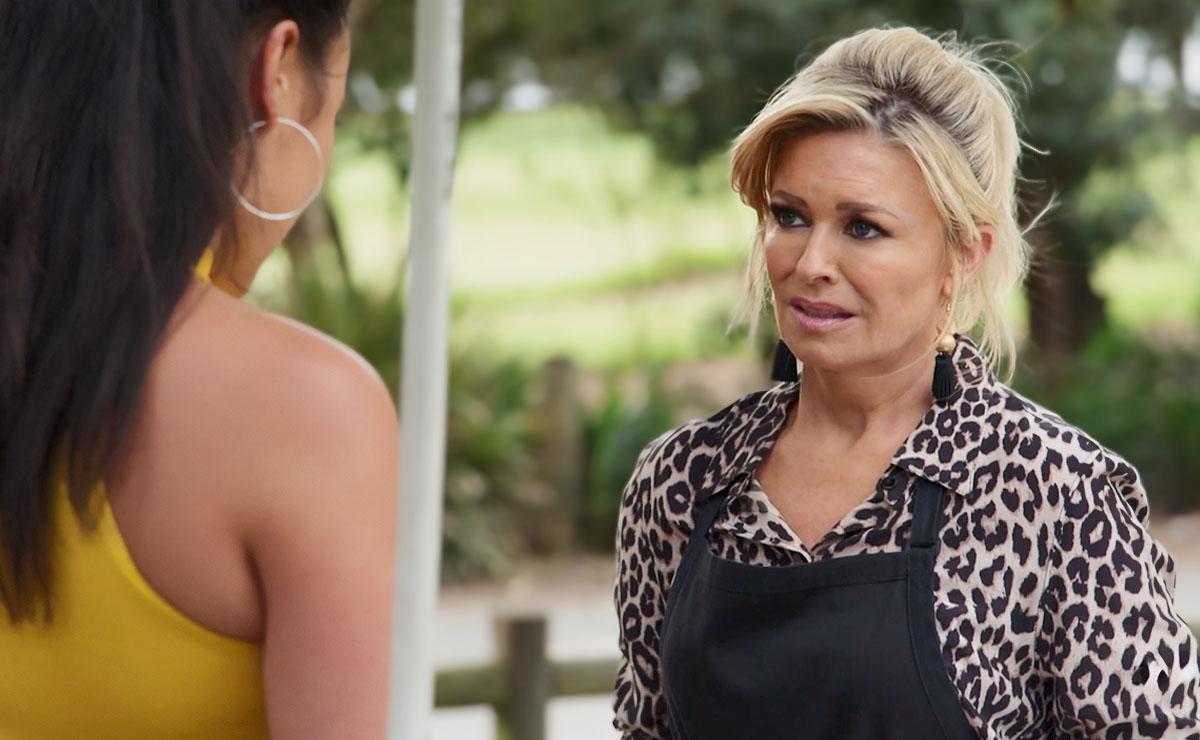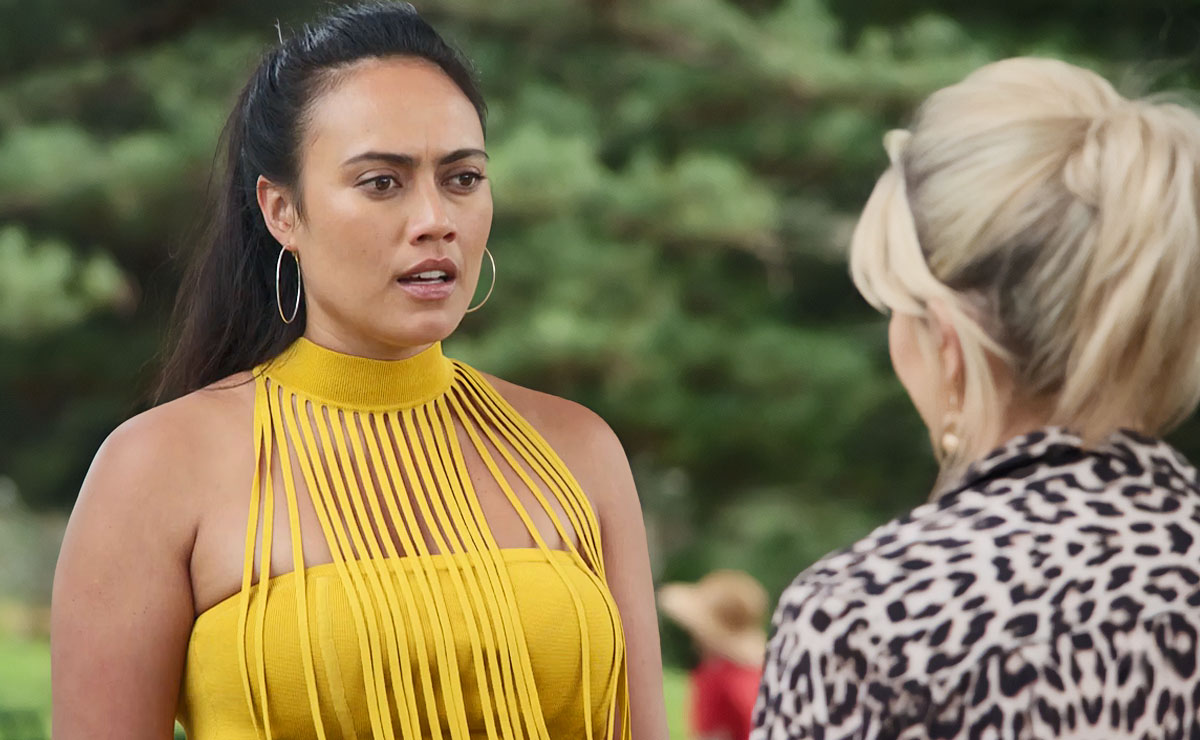 Again recruiting Kirby to assist her in some social media marketing, Marilyn sets up a table in the diner in order to give some product demonstrations, and plans to go from table to table to drum up some sales.
Kirby wonders whether they should seek permission from Irene (Lynne McGranger) first, but Marilyn insists that she'd be fine with it.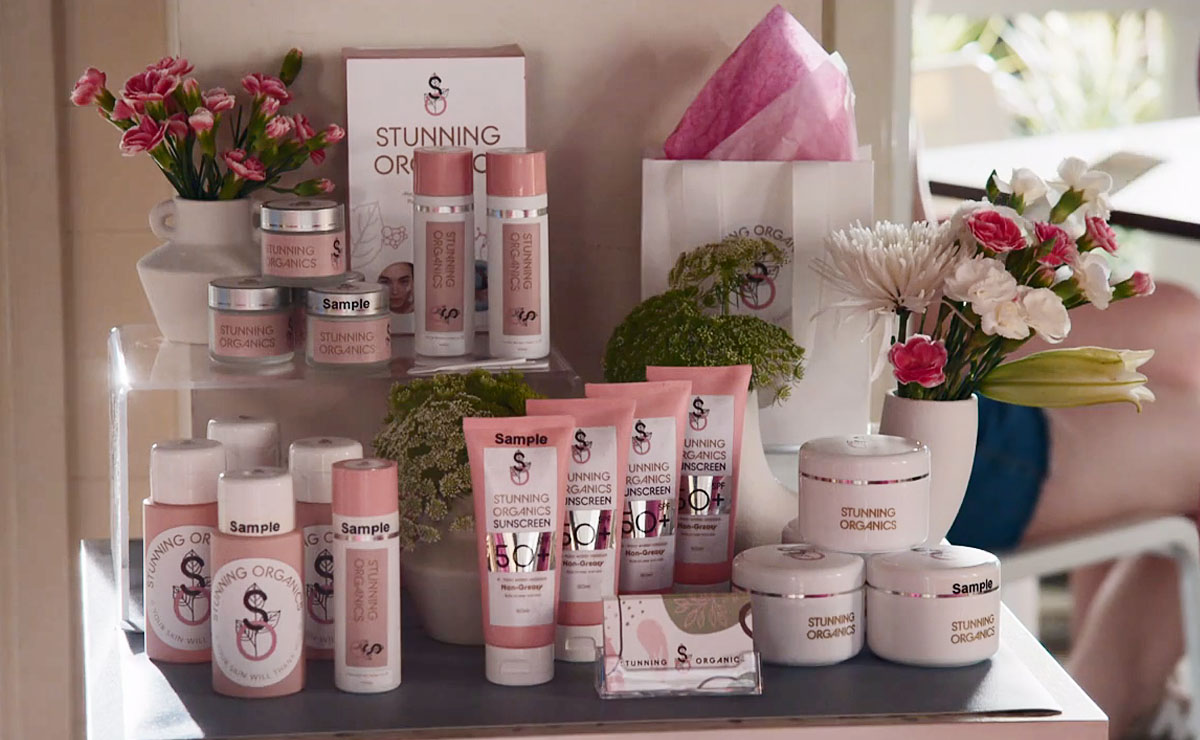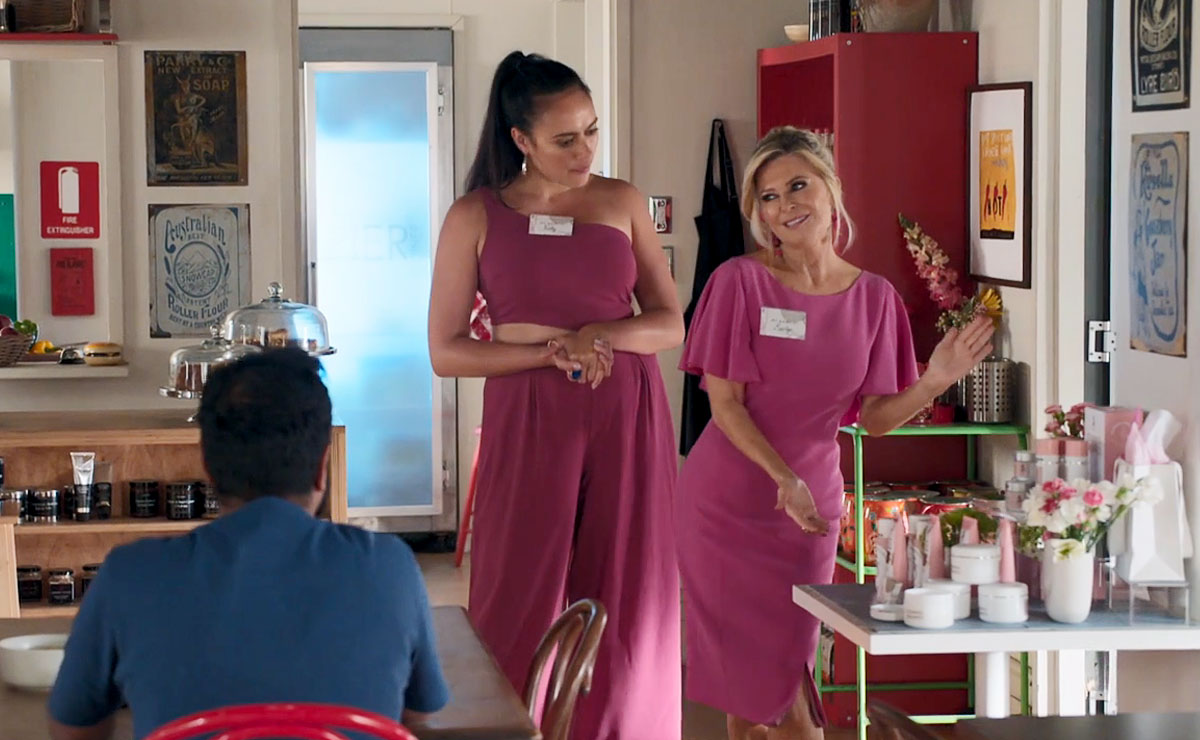 After a pretty cringeworthy presentation ends up falling flat on the customers, Marilyn decides to take things up a step, by offering a free coffee at the diner with every moisturiser and toner purchase.
The pair get the message out onto social media just as Marilyn completes her first sale, but Kirby again wonders if they should have checked something first…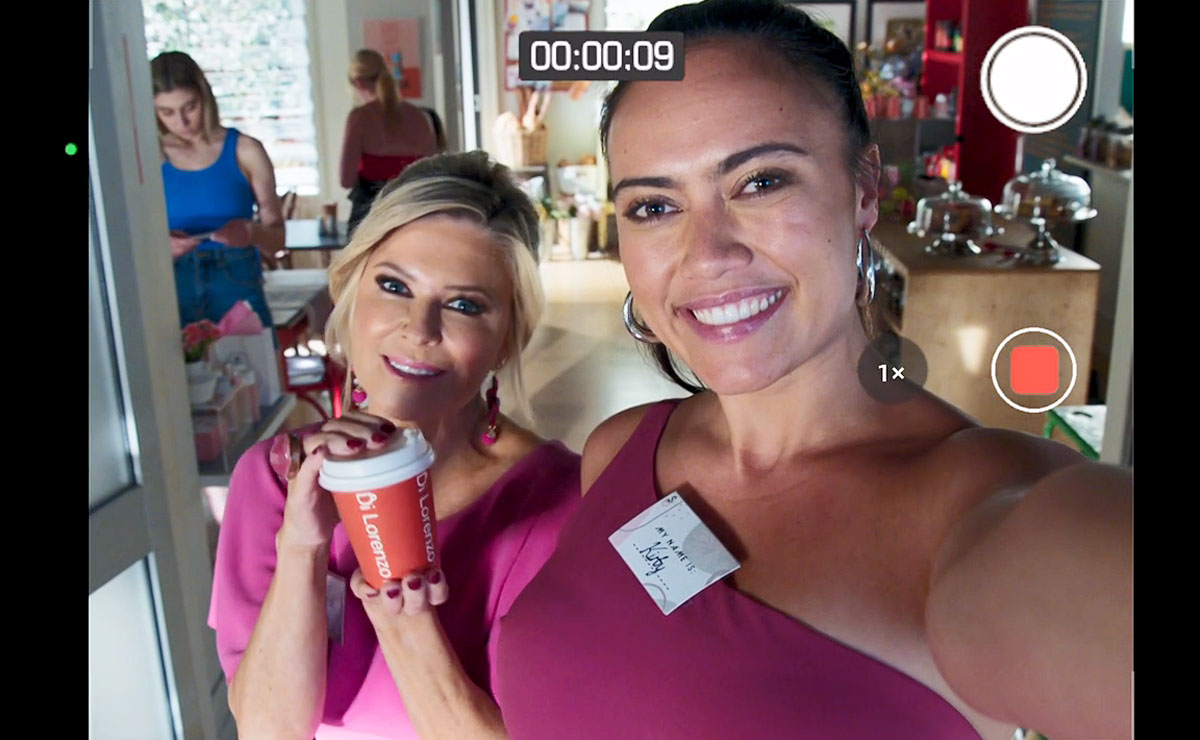 "The whole free coffee thing… that's definitely okay with Irene?" she asks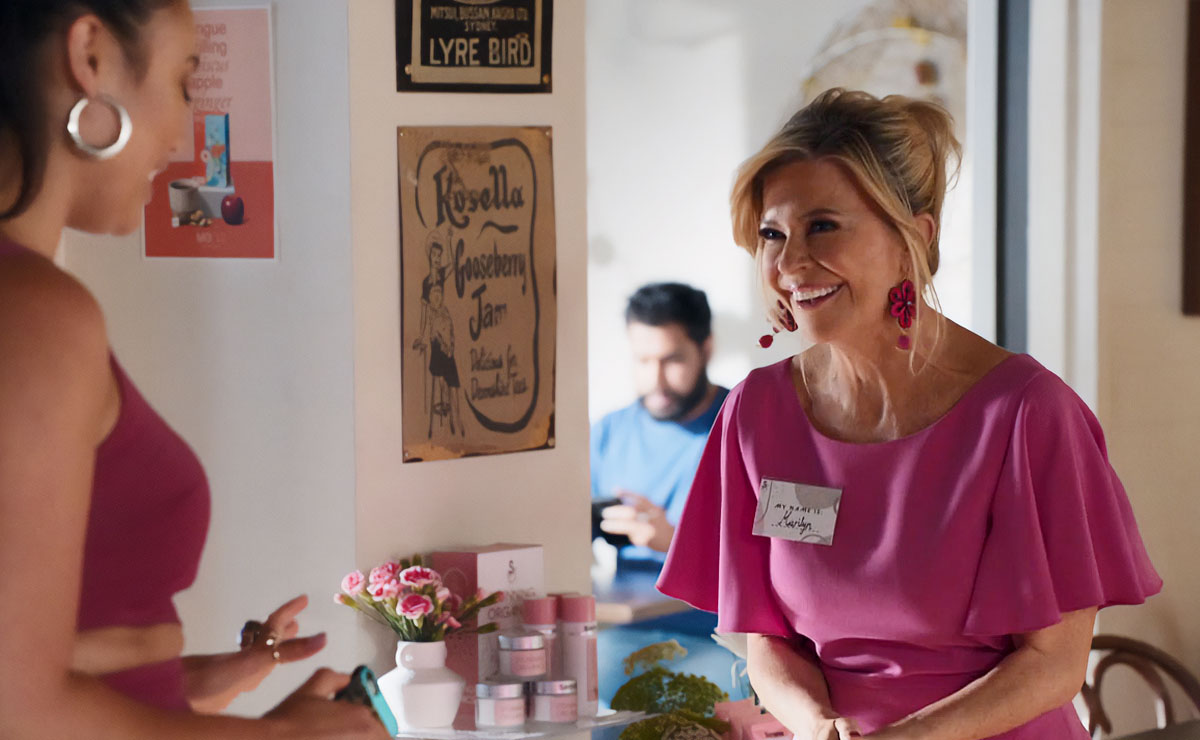 "Why wouldn't it be?" Marilyn laughs…
Oh dear!
---
Monday 29th May (Episode 8006)
Rose and Mali can't find compromise. Xander struggles to cope. Justin faces reality.
Tuesday 30th May (Episode 8007)
Mali presents his plans for the board shop. Mackenzie struggles to put on a brave face as she returns to the bay.
Wednesday 31st May (Episode 8008)
Mackenzie says goodbye. John volunteers a shoulder to cry on. Are Remi and Eden a little too close?
Thursday 1st June (Episode 8009)
Cash and Remi fight over Eden. Marilyn's stuck in a sales trap. Will Theo's testimony seal Justin's fate?
Friday 2nd June (Episode 8010)
Bree can't handle the heat with Remi. Marilyn turns the Diner into a Day Spa. Justin gets the call he's been dreading.
---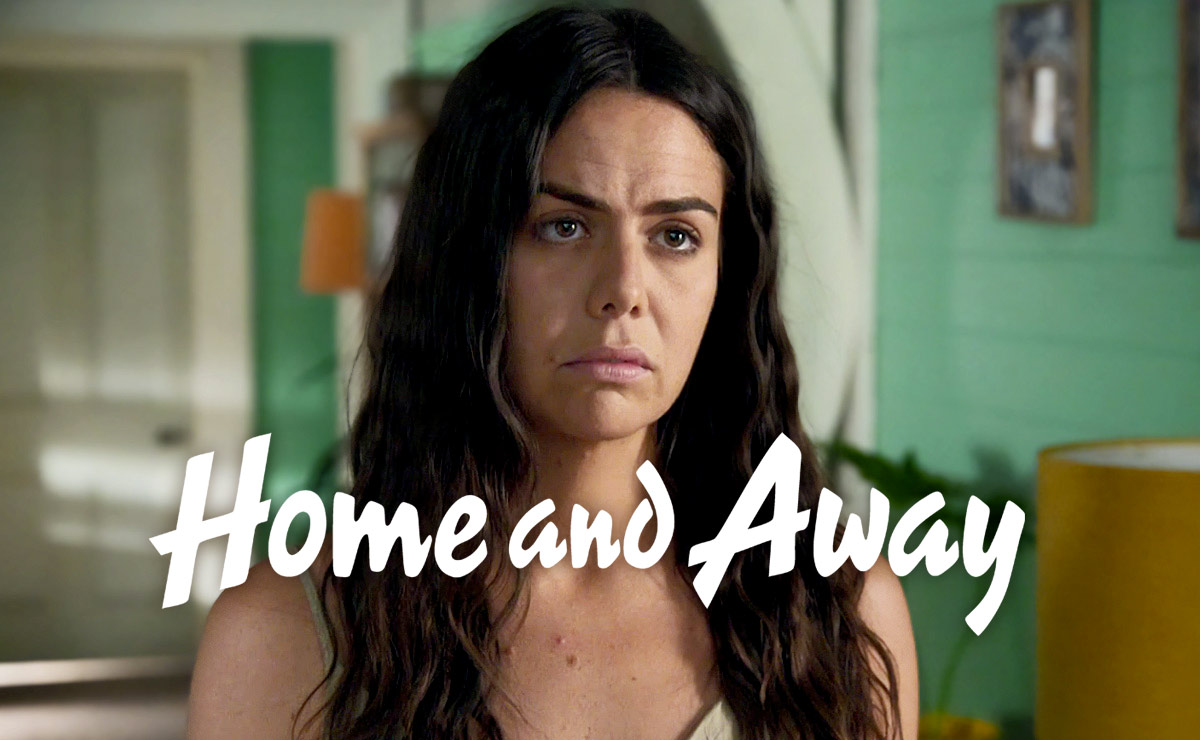 Mackenzie returns to Summer Bay and prepares to move on from Gabe, while Xander struggles to come to terms with the loss of his colleague.
Spoilers in your inbox every weekend!