Home and Away Spoilers – Ziggy struggles as Karen says goodbye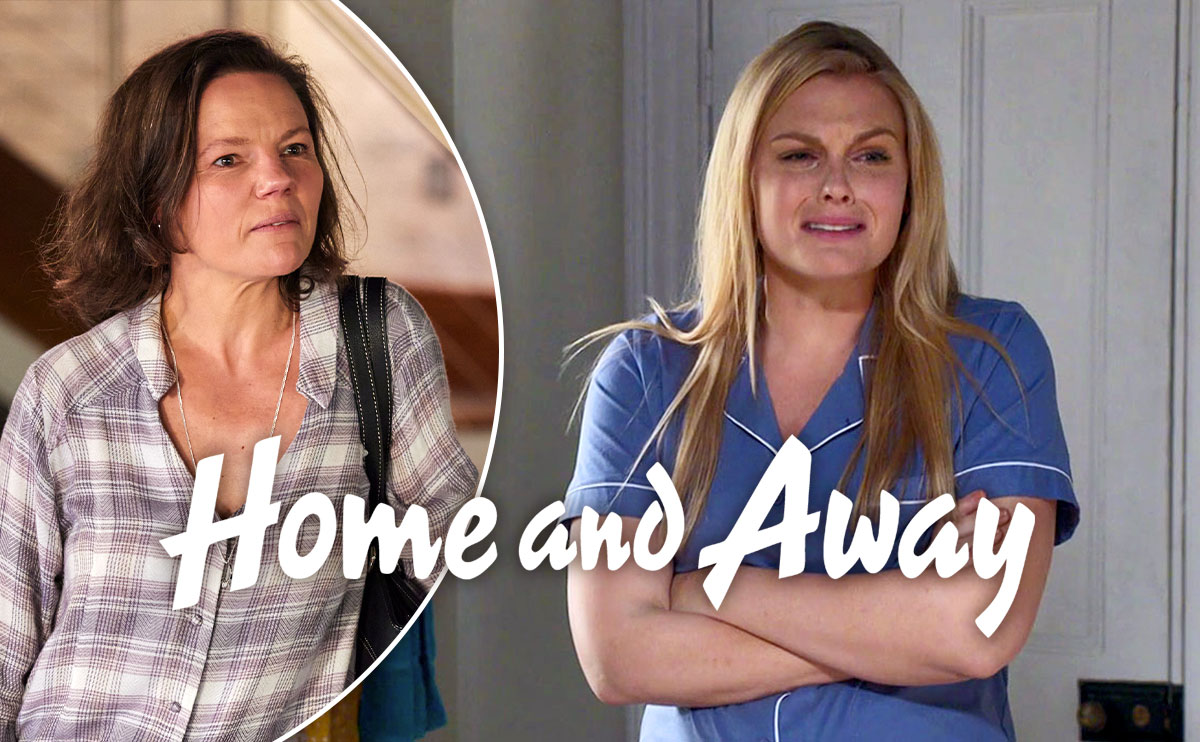 Next week on Home and Away in the UK, Ziggy struggles with new motherhood as Karen says goodbye to Summer Bay. Elsewhere, can Bree get through to Remi?
Ziggy (Sophie Dillman) and Dean (Patrick O'Connor) have been thrown in at the deep end with parenthood, after Baby Thompson's early arrival.
The pair were just beginning to get things together last week when they were interrupted by an unexpected visit from Dean's mum Karen (Georgia Adamson).
After hearing that Karen planned to stay until after the birth, which at that point was expected to be another three weeks away, Dean and Ziggy didn't have time to object before Ziggy's body took matters into its own hands by going into labour.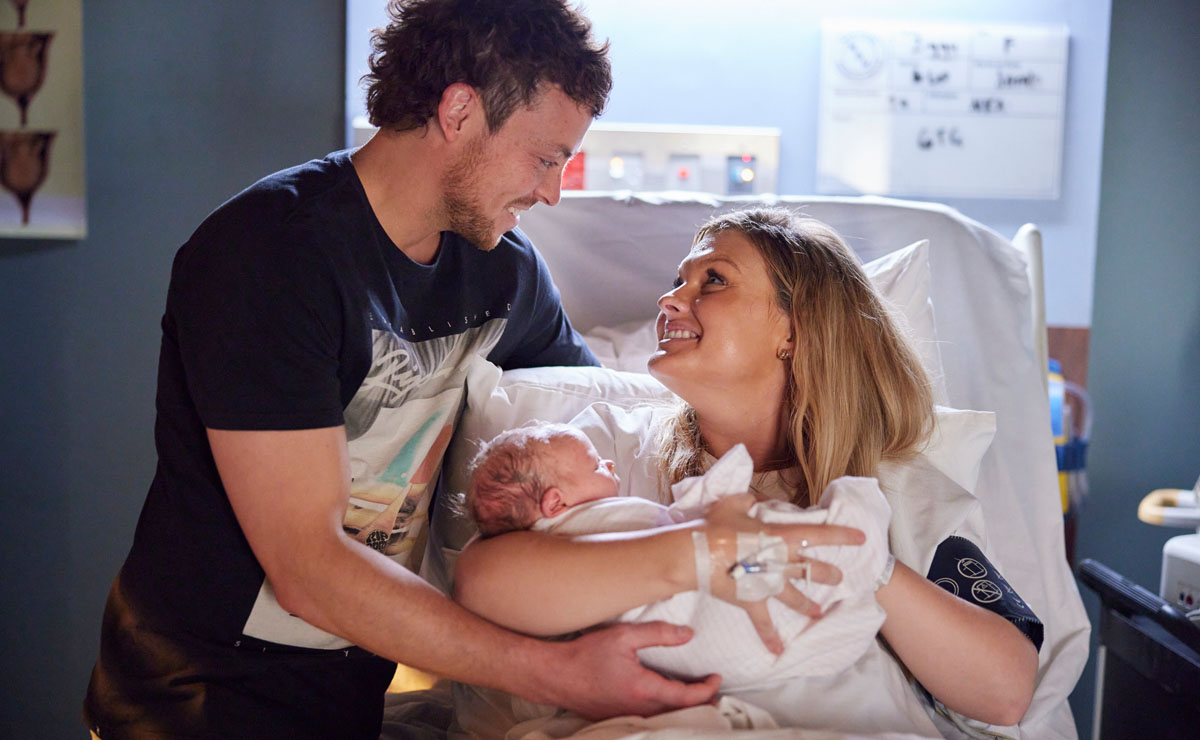 Recruiting John (Shane Withington) to keep Karen occupied and out of the delivery room, Dean supported Ziggy as she gave birth to their beautiful baby daughter.
Next week, with Karen waiting for them at the farmhouse, the pair aren't quite sure what to expect when they bring the baby home for the first time.
Much to their surprise, Karen has not only made up the bassinet and moved it to their bedside, but she's also stocked up the changing table with nappies, and even found the time to bake one of her special meatloaves.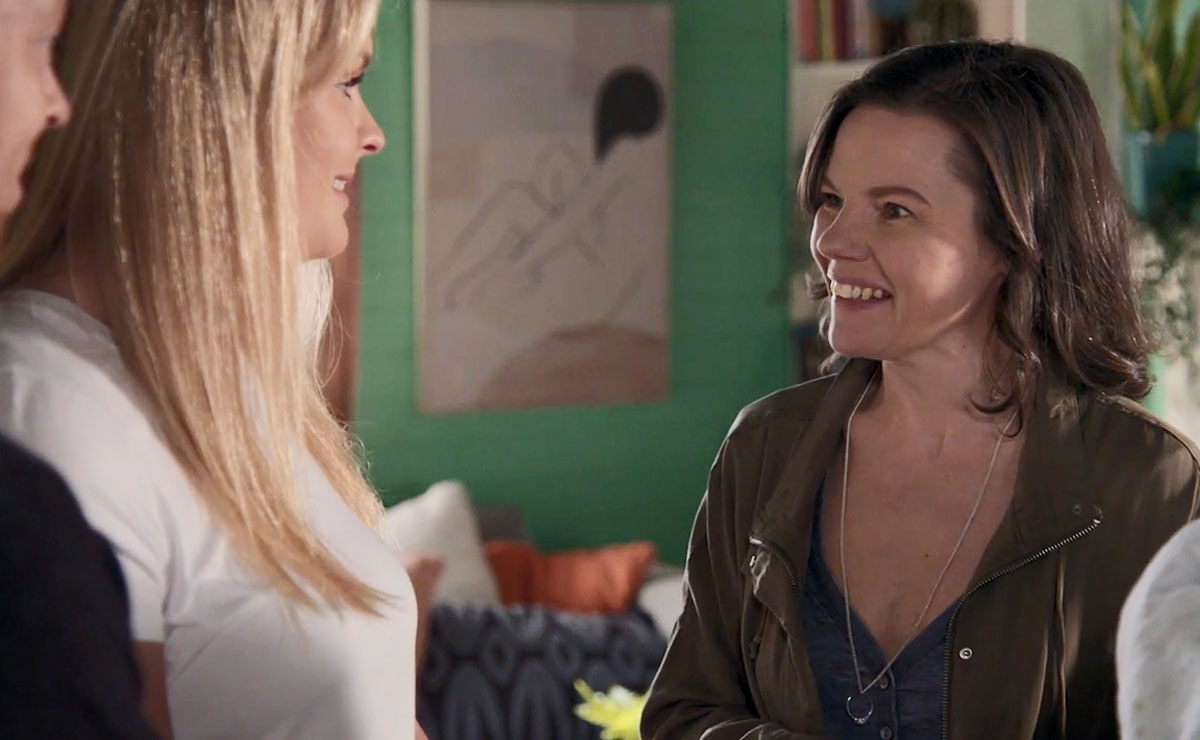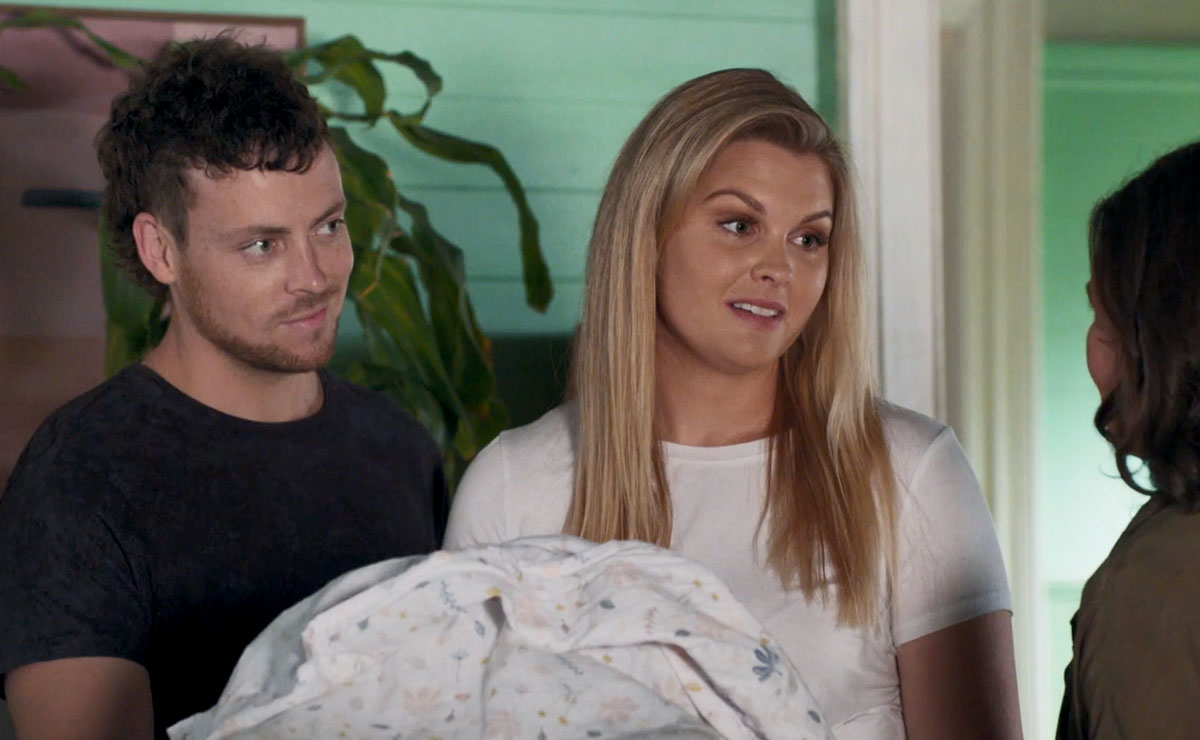 Whilst the thought of Karen's cooking leaves something to be desired, Ziggy is incredibly grateful, and both she and Dean are amazed when Karen then announces she's heading into town to give them some space.
The proud nana is quick to update Irene (Lynne McGranger), Justin (James Stewart) and Alf (Ray Meagher) whilst on her travels, though is quick to put the kibosh on anyone planning to visit the new arrival; Dean and Ziggy need their space.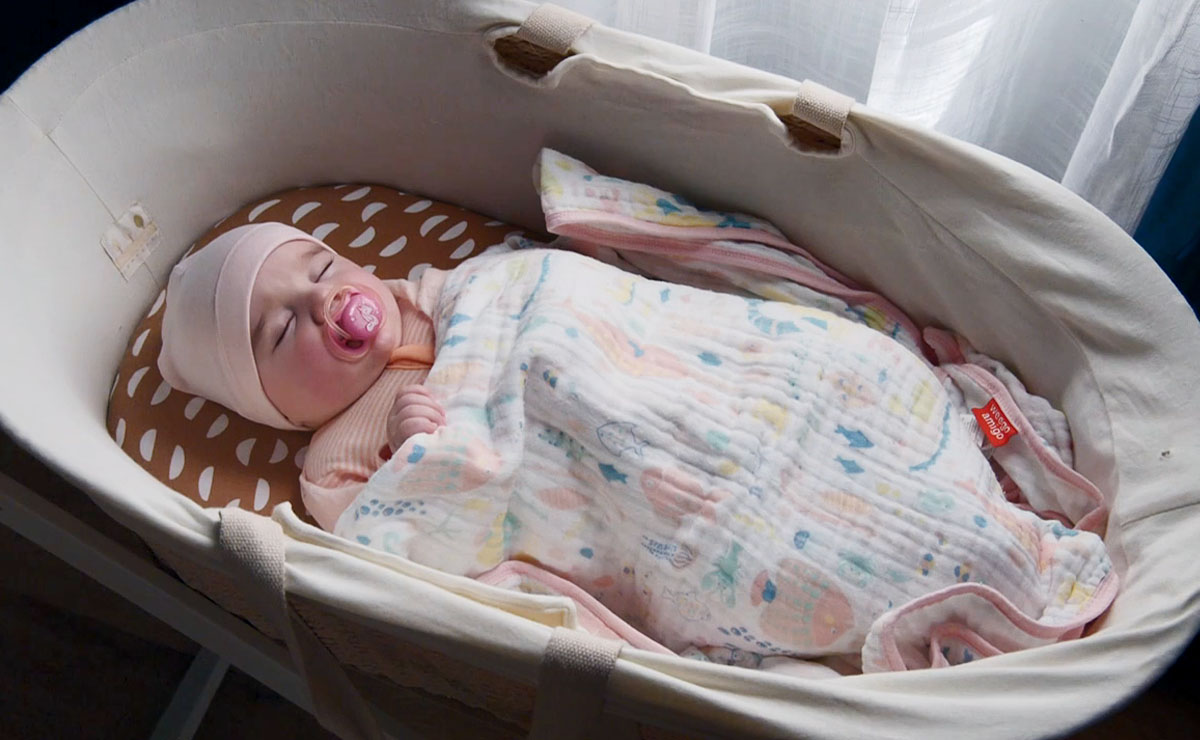 Back at the house, the parents are already feeling at a loose end, unsure of what to do next.
"She doesn't do much, does she?" Dean comments as they stand next to the bassinet watching their daughter sleep.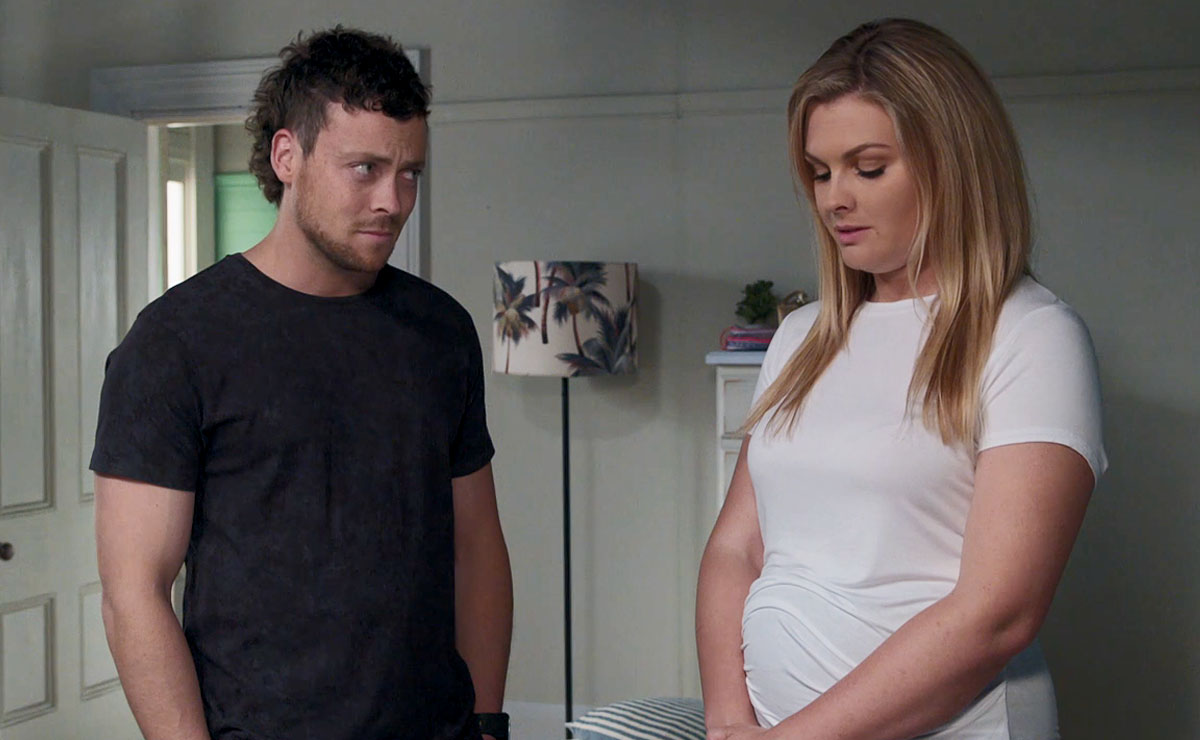 Ziggy's been repeatedly told that she should take the opportunity to sleep when the baby sleeps, but she's not feeling tired. She thought she had it all mapped out, but it's quickly becoming clear that there's no manual for motherhood.
When Karen later returns, Ziggy is attempting to feed the baby but is concerned that she can't get her to attach—how are they meant to set a feeding schedule if she's not hungry?
Dean reminds her that the midwife said it could take some time, as Karen offers to take over and give Ziggy a break.
Called into the shop to authorise a payment, Dean wonders whether he should give new employee Mali (Kyle Shilling) some more responsibility.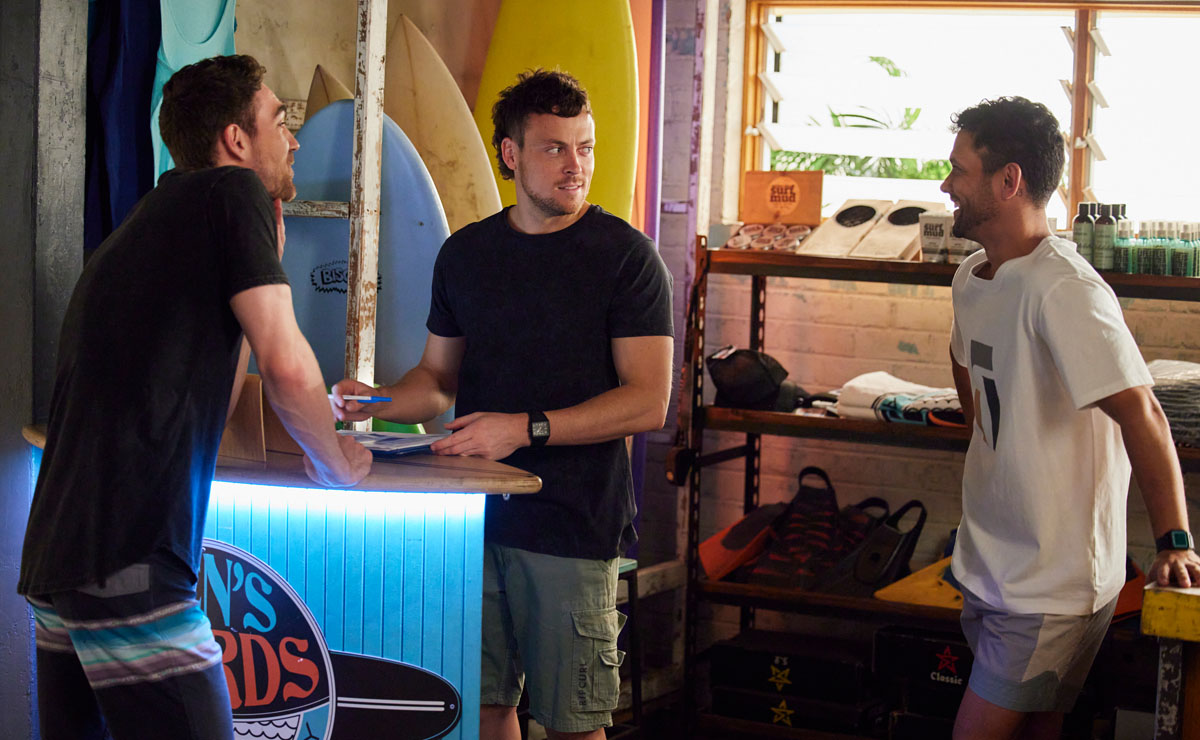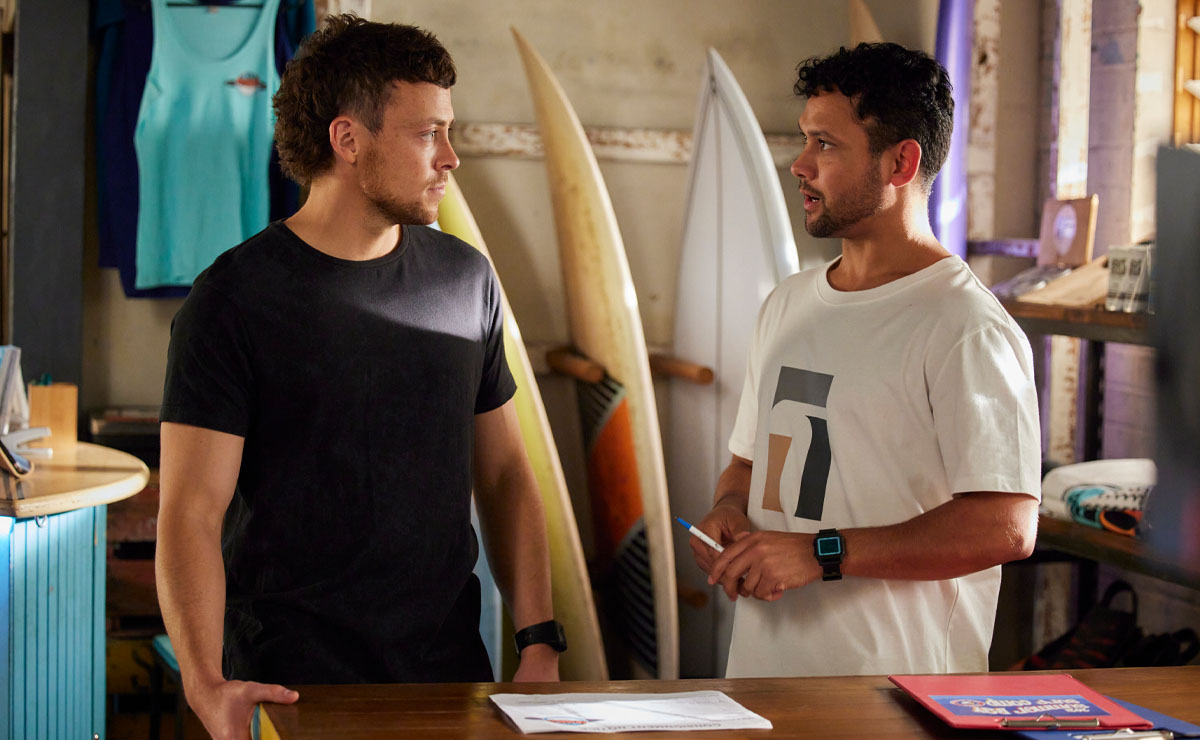 Mali's already made a good impression on surfing student Xander (Luke Van Os), who's raving about his lessons, so it seems a no-brainer to step up Mali's role now that Dean has Ziggy and a new baby to worry about.
Later in the week, Dean, Ziggy and Karen take the (still unnamed) baby for her first outing, but it takes a bit of a sour turn when a fellow customer at the diner coffee cart disapproves of Ziggy feeding her in public. Karen's quick to take the woman to task, but it's yet another dent in Ziggy's confidence as the pressure on her mounts.
John's delighted when the three of them come into the surf club en-route to Salt, quickly noting that Ziggy looks dead on her feet. Dean changes the conversation by thanking John for all his help the previous week, who then puts himself forward for babysitting duties should the need arise.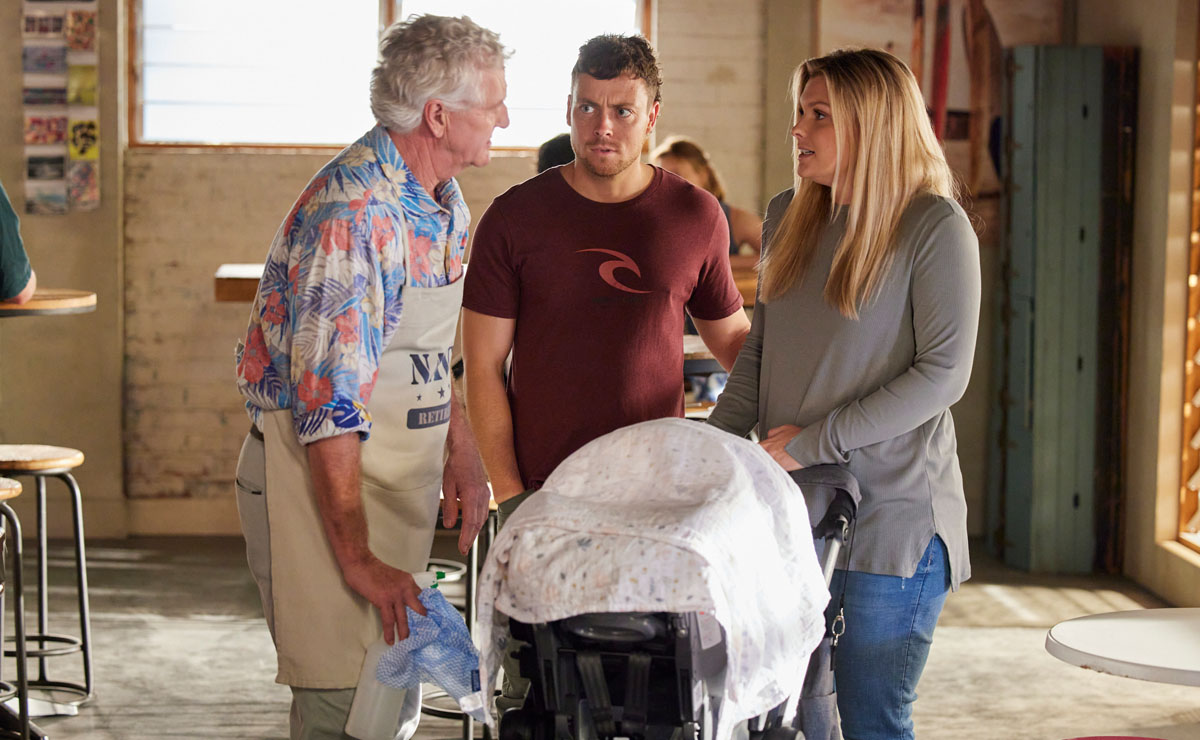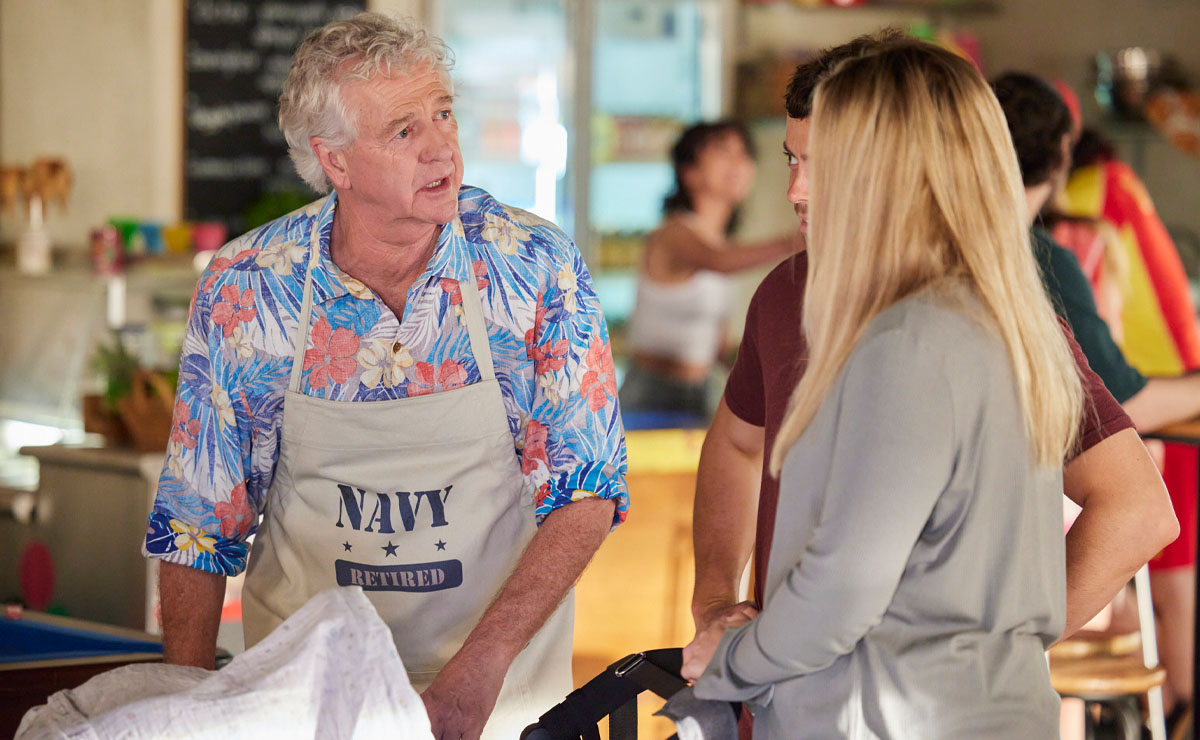 As the pair head up to Salt, Karen follows, and after some customary teasing from John about her being a grandma again, he asks how Dean and Ziggy are really getting on.
She admits that whilst Dean has taken to it quickly, Ziggy is struggling a little bit with her confidence.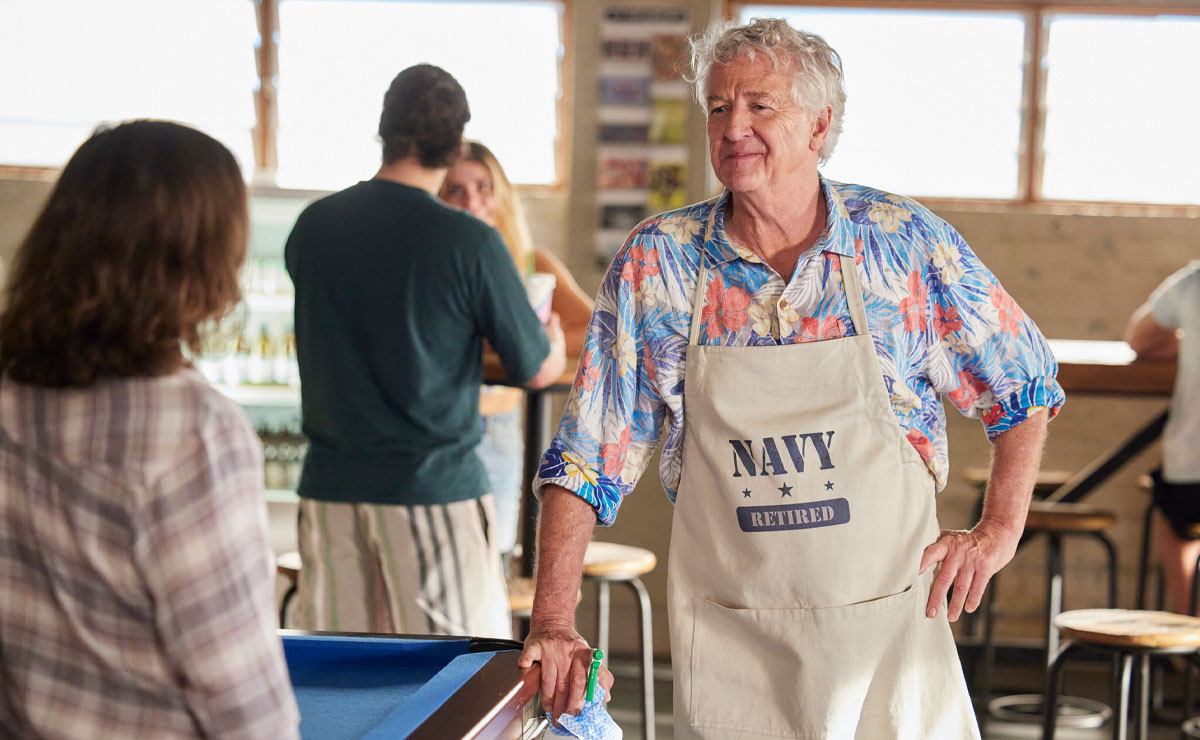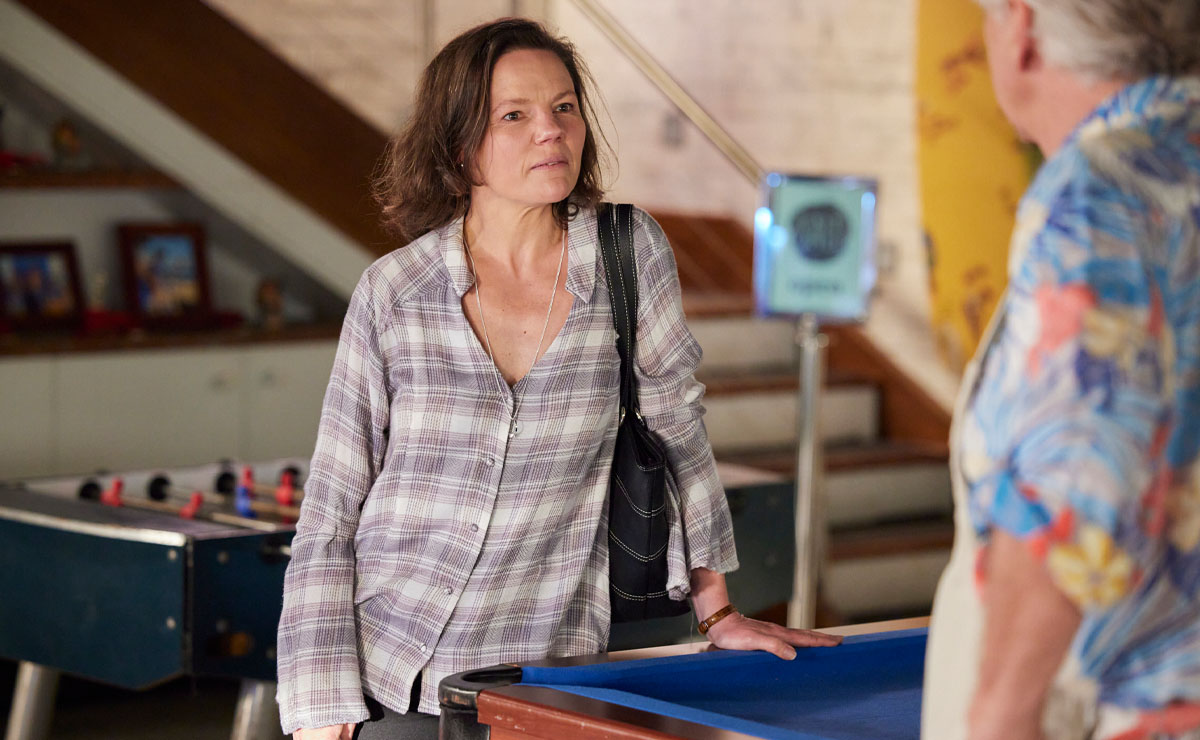 That evening, Ziggy is stressed as she struggles to settle the baby, telling Dean that she's done everything she can think of and that it shouldn't be this hard.
When Dean offers to take over, the baby quietens down immediately, which clearly leaves Ziggy feeling inadequate.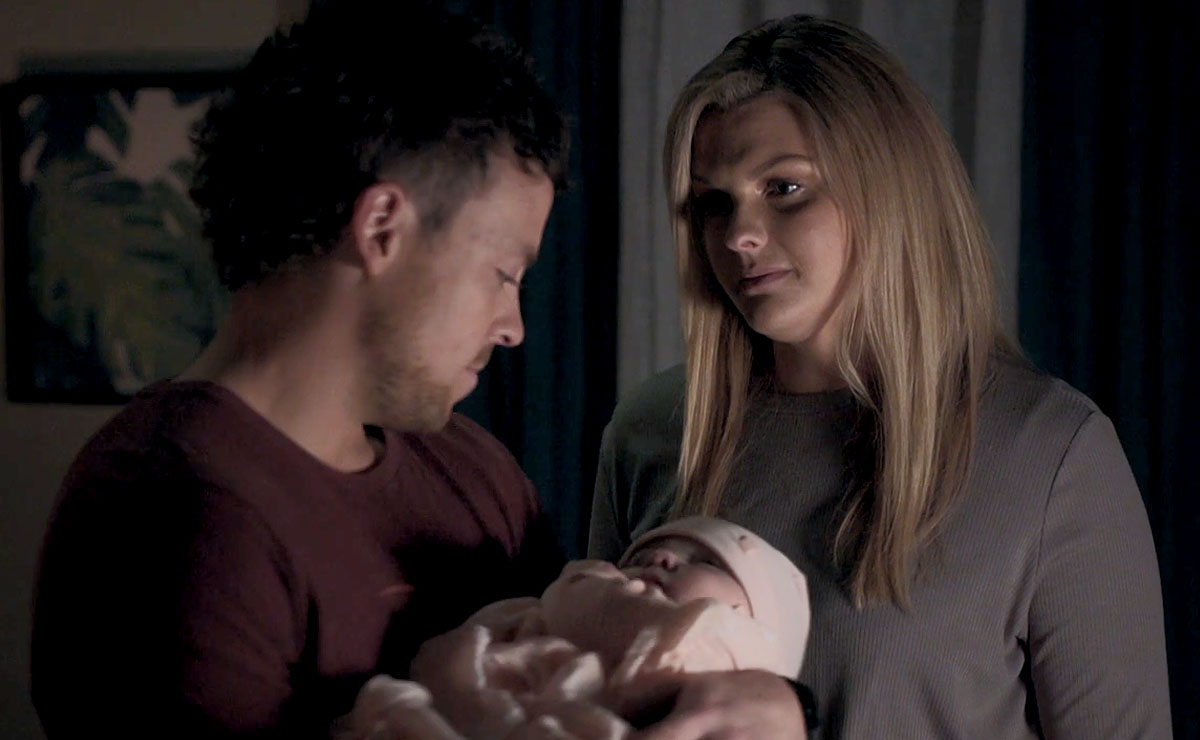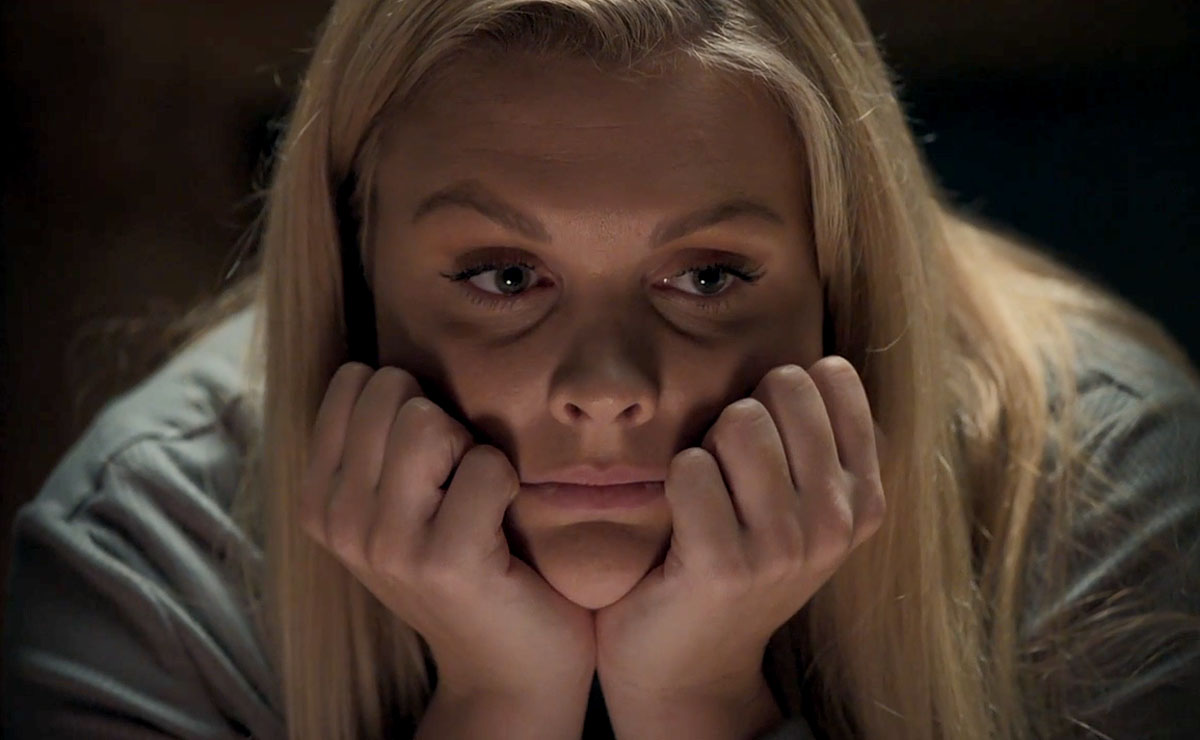 Karen is worried about Ziggy, and warns Dean that he needs to keep a close eye on her—being a new parent is tough, particularly on no sleep.
The situation isn't helped when the baby starts crying again as soon as Ziggy enters the room. Karen suggests that she just needs a cuddle from her mum, but Ziggy tells her that the baby is happier when she's with Dean. As she returns to her room, she tries to hide her tears from Dean.
The next morning, Karen suddenly announces that she's leaving. She quietly tells Dean that Ziggy needs to bond with her child, and her being there will only get in the way of that.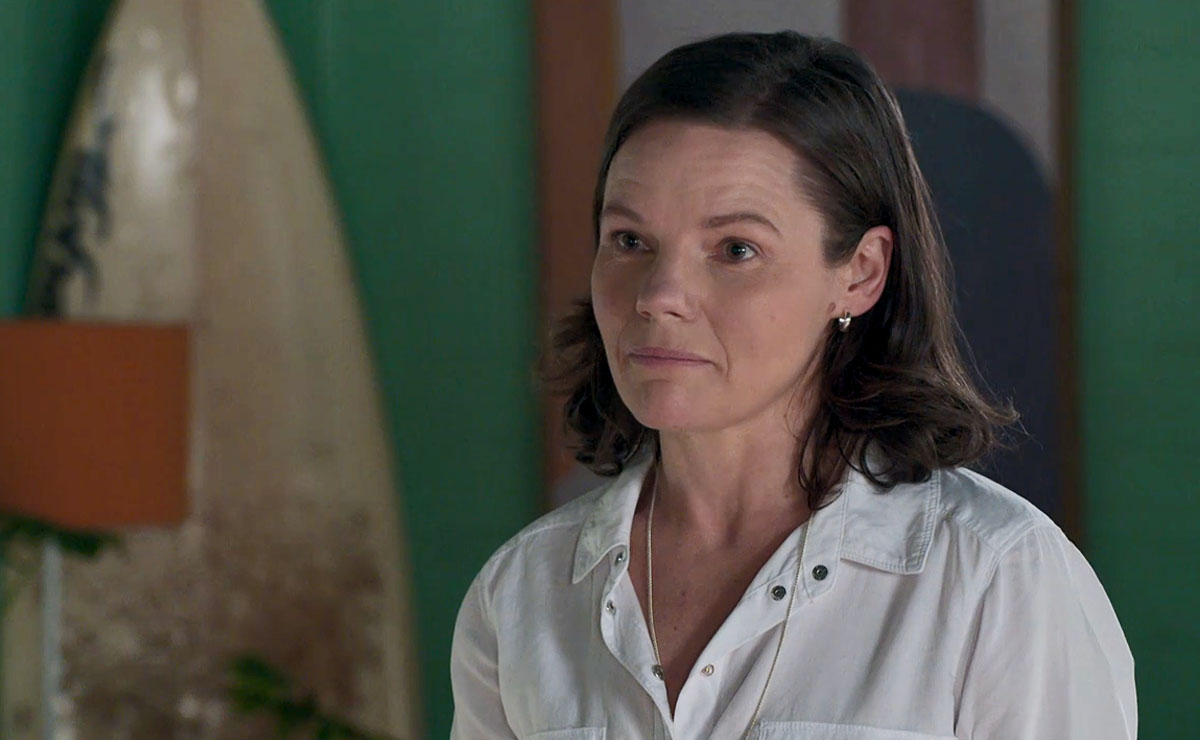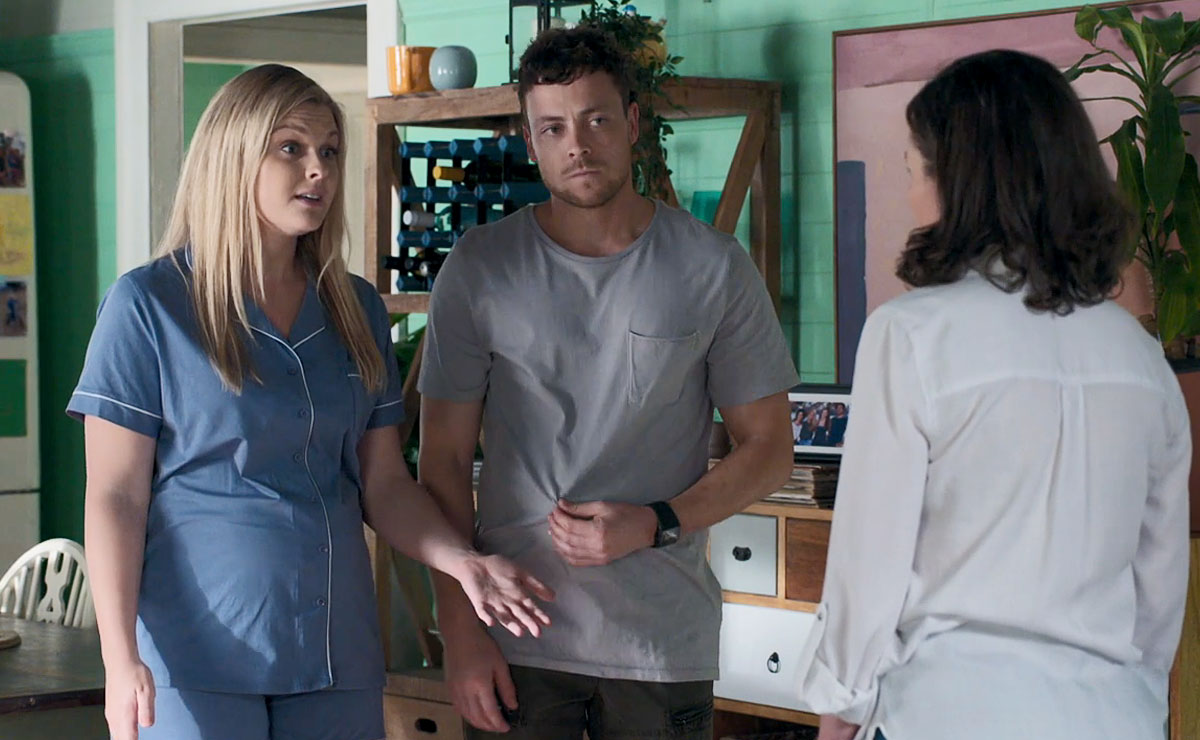 Ziggy's upset when she learns of Karen's plans; it's clear that she's come to rely on her and doesn't know how she'll cope without her.
Karen assures her that she'll be fine, but once she's left, Ziggy despairs, telling Dean that her baby hates her.
Ziggy retreats into her bedroom where she breaks down again… is she going to be okay?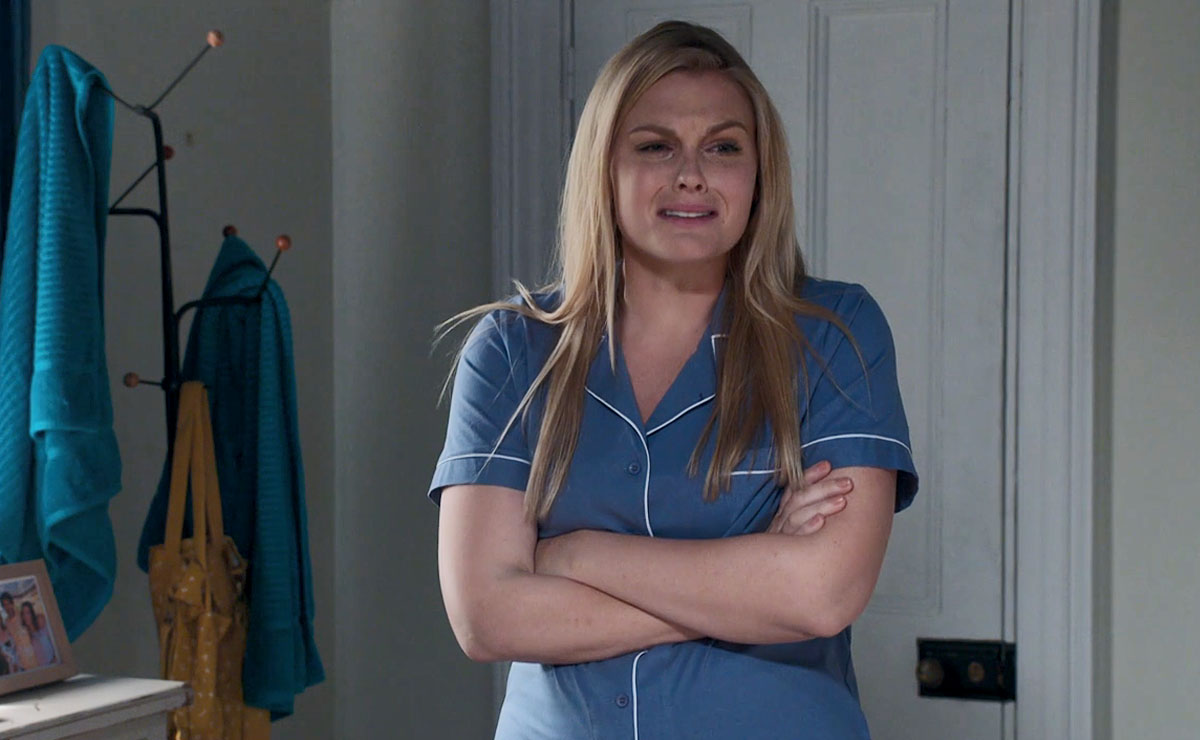 ---
Elsewhere in Summer Bay, Bree (Juliet Godwin) is still doing her best to avoid Remi (Adam Rowland) following her kidnapping ordeal.
Forced to flee the bay with abusive husband Jacob (Alex Williams) against her will, Jacob was angered to discover a letter that Bree was hoping to send Remi, professing her love for him.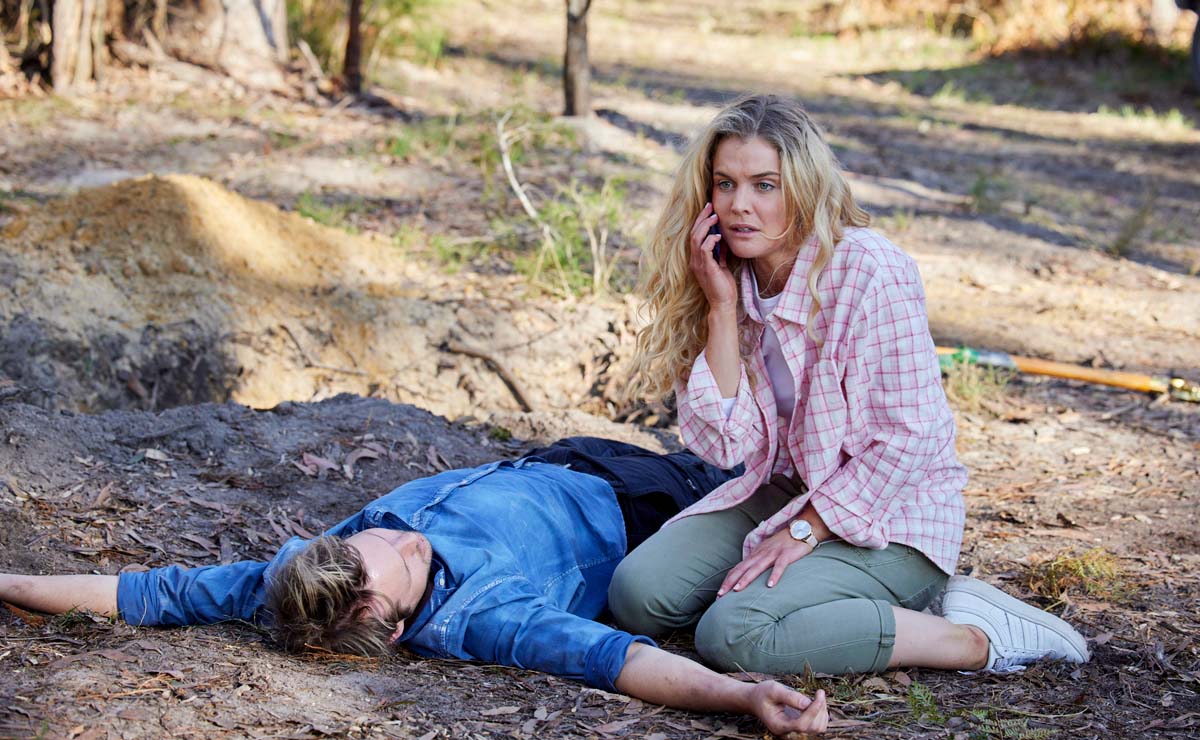 Knocked out by Jacob's subsequent attack, Bree woke to find her husband digging what looked to be a grave. She took her chance and hit Jacob over the head with his shovel, unintentionally killing him.
Since then, Bree has been unable to face spending any time with Remi, but finds herself called upon when it becomes clear that Remi is suffering with his own Jacob-inflicted hand injury.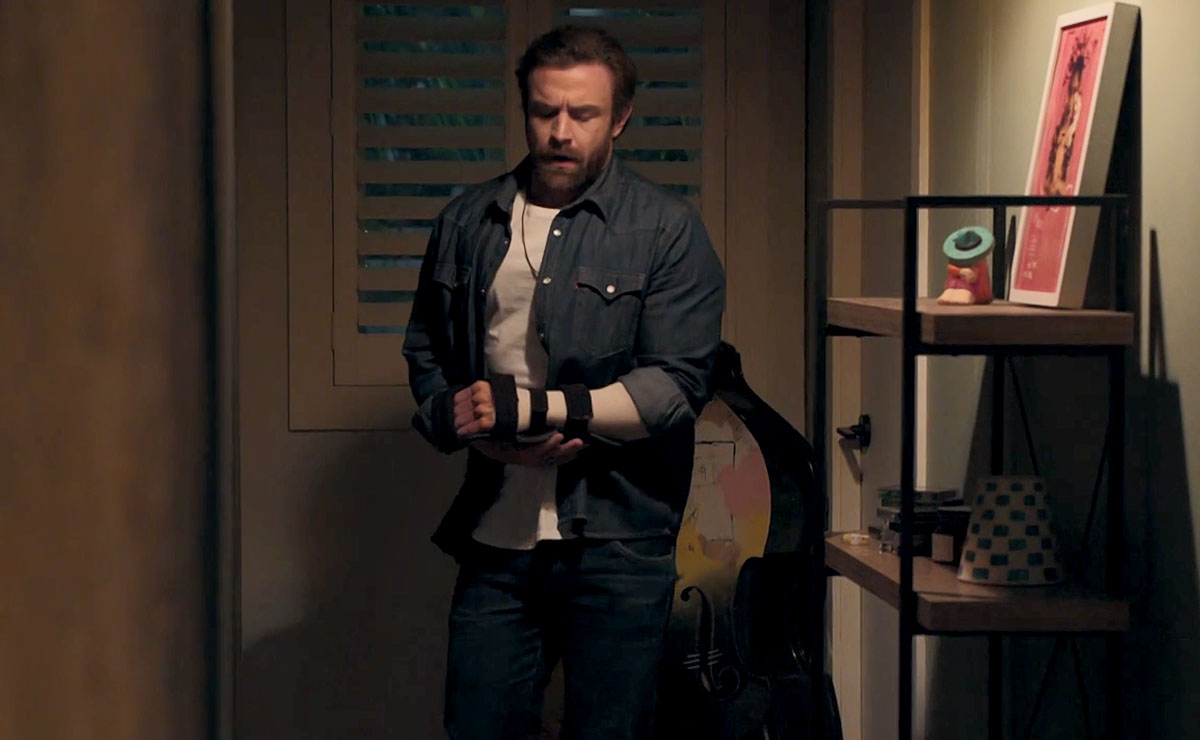 Having taken his brace off early in an attempt to get back to playing guitar, Remi has made things worse for himself, to the point where his hand has swelled up and painkillers aren't coming close to helping him.
With Remi refusing medical assistance, Kirby figures that the only person who will get through to him is Bree. Concerned after hearing that Remi almost passed out from the pain he's going through, she agrees to go and see him.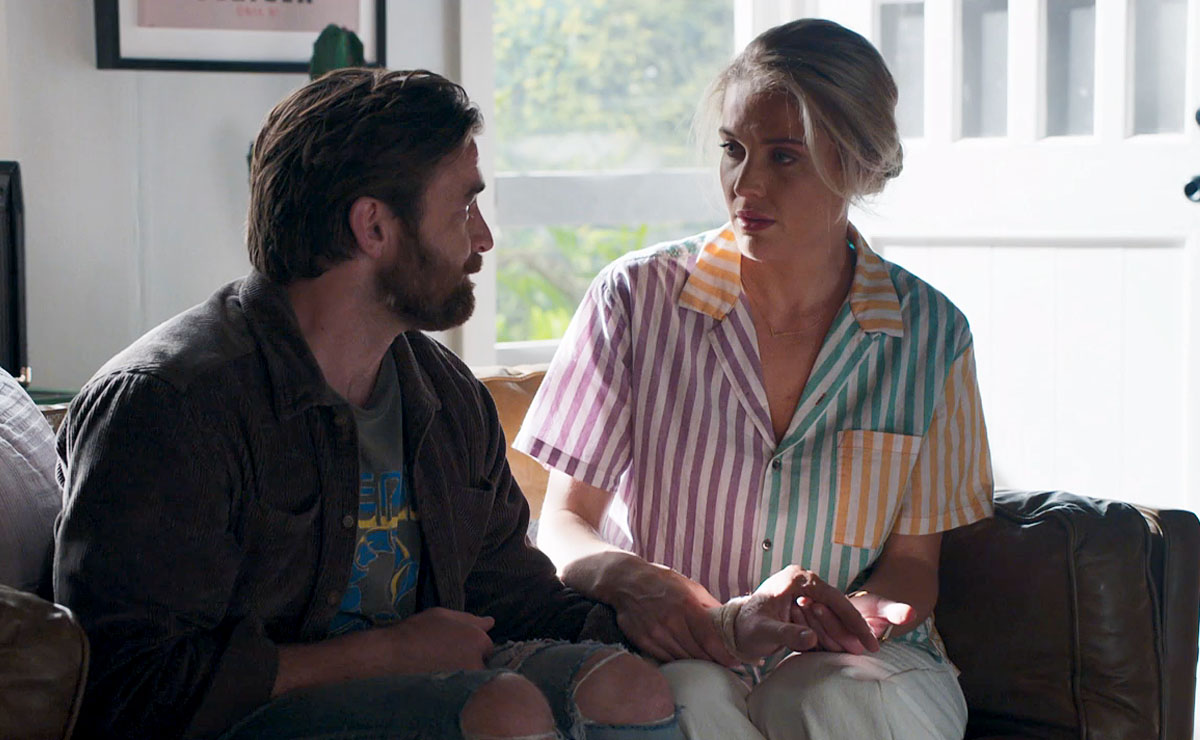 As the two talk things over, Remi admits he feels he's letting everyone down with his injury, so was hoping to speed up the process.
Bree declares that she's the one who should be at fault—if she'd never got involved with him then he wouldn't be in this situation.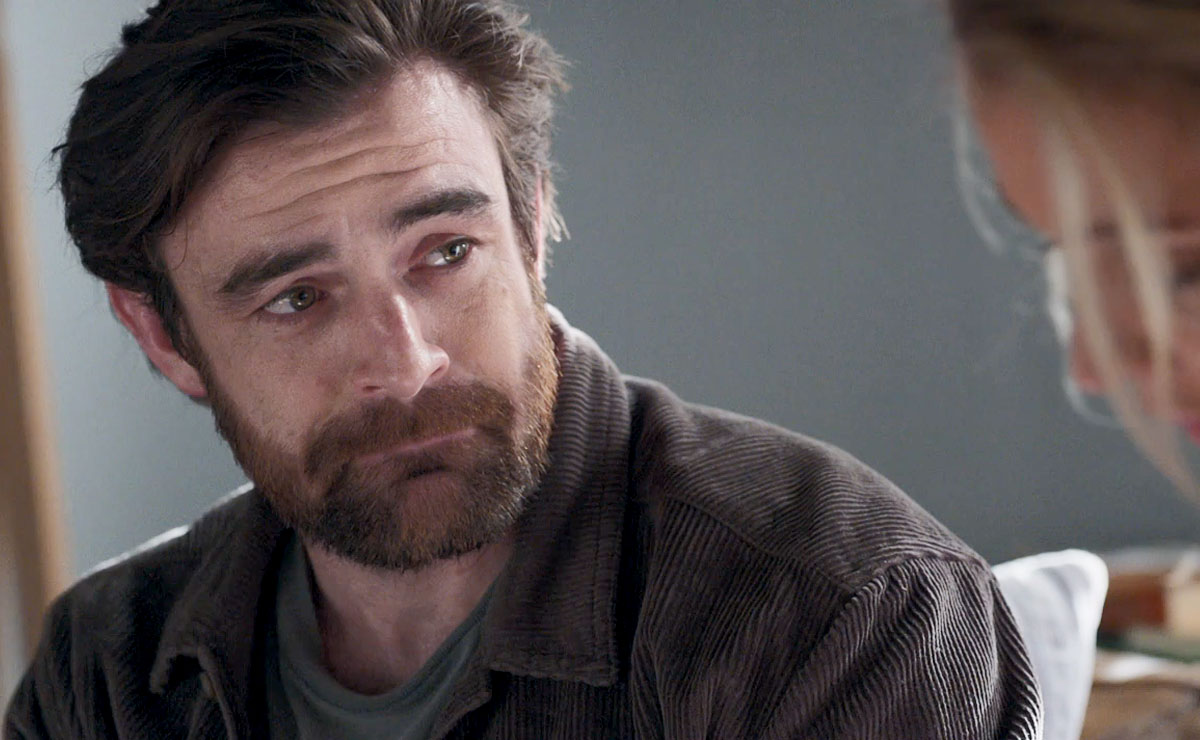 There's a brief moment between the pair before Bree manages to get Remi to the hospital to organise some scans. As Bree leaves Remi in their capable hands, she begins to break down.
Later in the week, Bree returns home to find that Rose (Kirsty Marillier) has had news from the DPP.
Bree has been on tenterhooks as she's awaited the results of their investigation, knowing that there's every possibility she could be facing manslaughter, or even murder, charges for killing Jacob.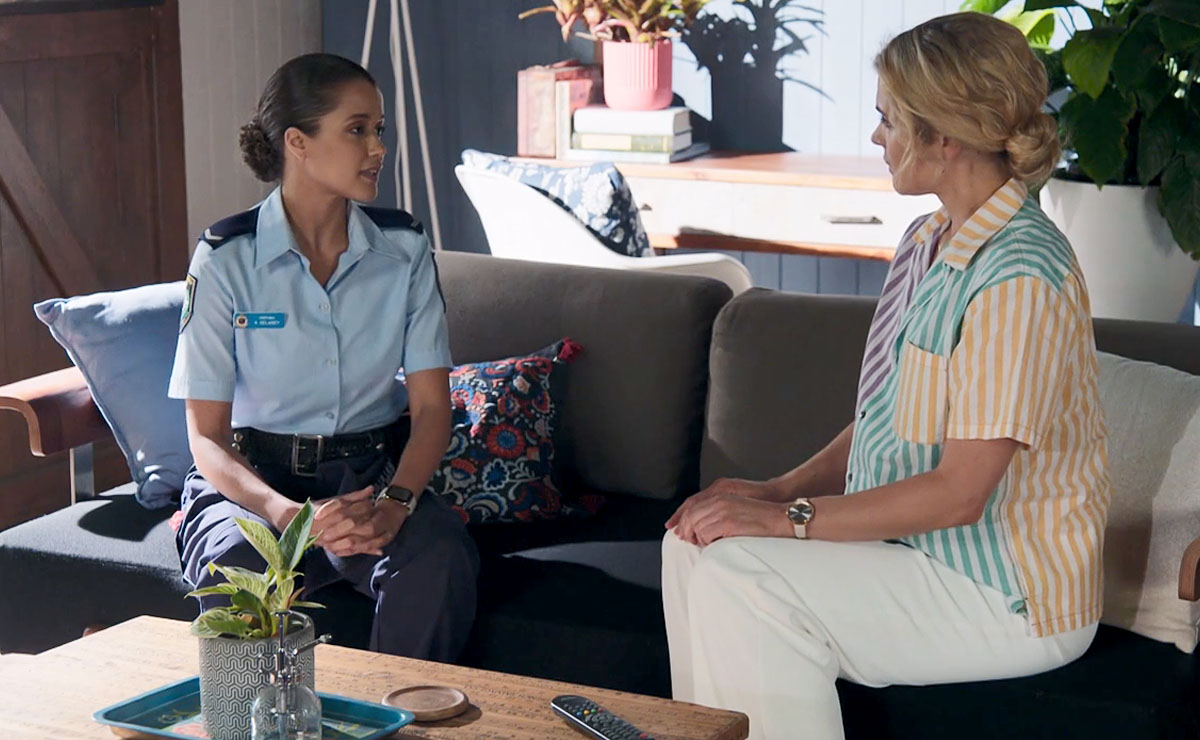 Bree's entire future depends on this very moment, as Rose reveals the DPP's final decision on whether to prosecute…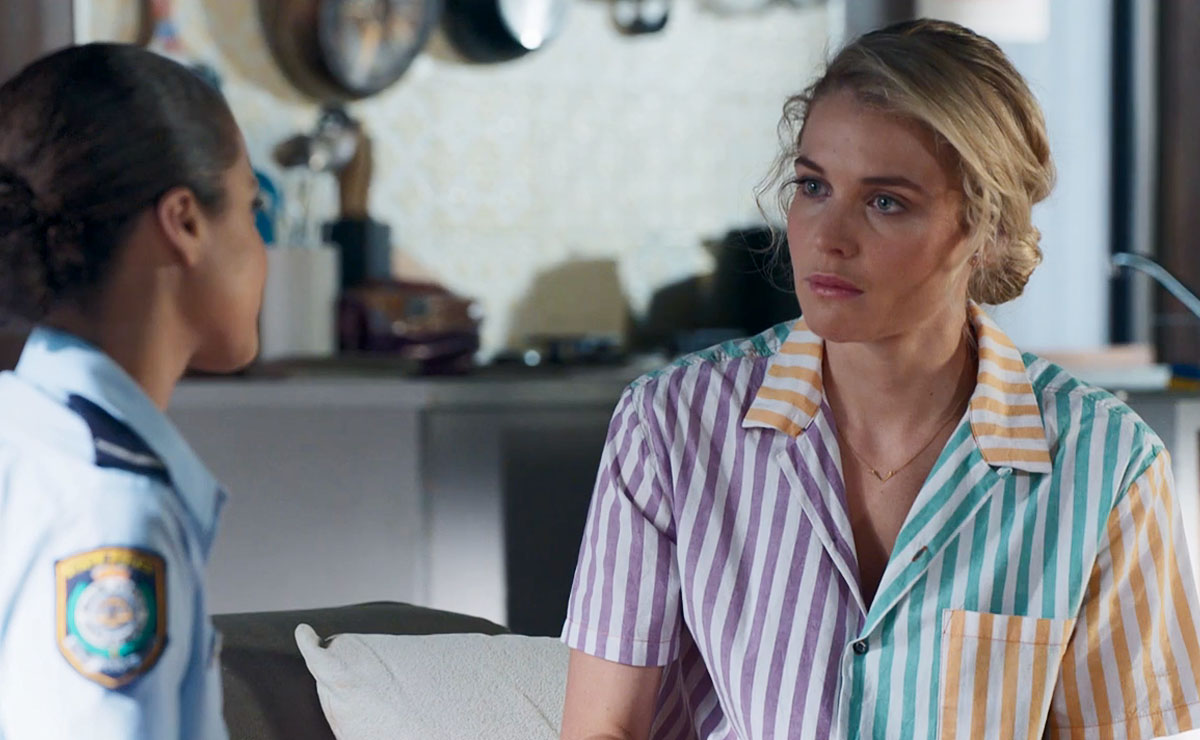 ---
Monday 27th March (Episode 7961)
Remi ignores his worsening injury. Is Xander ready to move on? Kirby refuses to be a charity case.
Tuesday 28th March (Episode 7962)
Ziggy struggles with new motherhood. Can Bree get through to a broken Remi? Eden fears Cash is waiting for the impossible.
Wednesday 29th March (Episode 7963)
Felicity's drinking becomes a secret habit. Cash hits a dead end with Eden. Rose catches Mali's eye. Bree gets a verdict from the police.
Thursday 30th March (Episode 7964)
Mali has a change of heart. Party girl Felicity causes a scene. Gabe oversteps in Mackenzie's business.
Friday 31st March (Episode 7965)
Summer Bay goes gaga over Baby Thompson. Ziggy fears she's a terrible mother. Can Lyrik survive as a duet?
---
There's romance on the horizon for Rose and Mali, until Mali learns what Rose does for a living…
Spoilers in your inbox every weekend!