Home and Away Spoilers – Karen returns as Ziggy goes into labour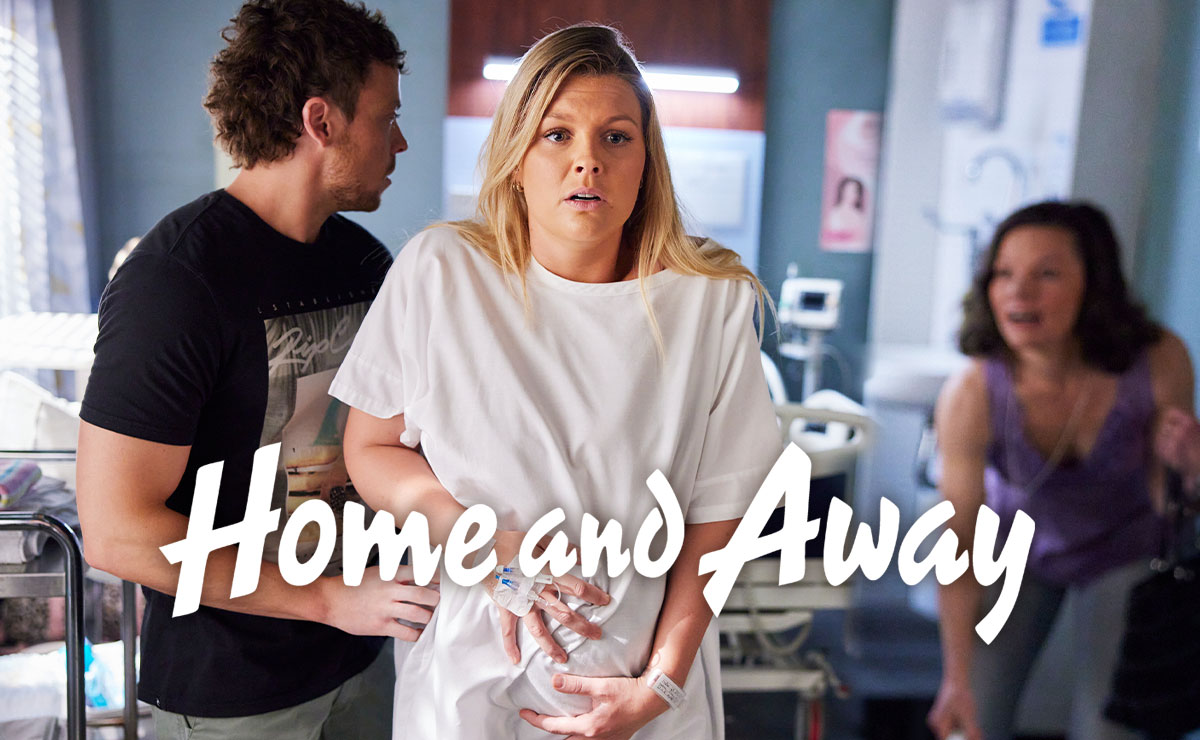 Next week on Home and Away in the UK, there's a surprise arrival for Dean and Ziggy, as baby Thompson makes an early entrance… but that isn't before another unexpected visitor!
It's not been the easiest of pregnancies for Ziggy (Sophie Dillman) since finding out she was expecting back in October. Even this past week saw her and Dean (Patrick O'Connor) rush to the hospital, only to find that Ziggy was suffering from Braxton-Hicks contractions.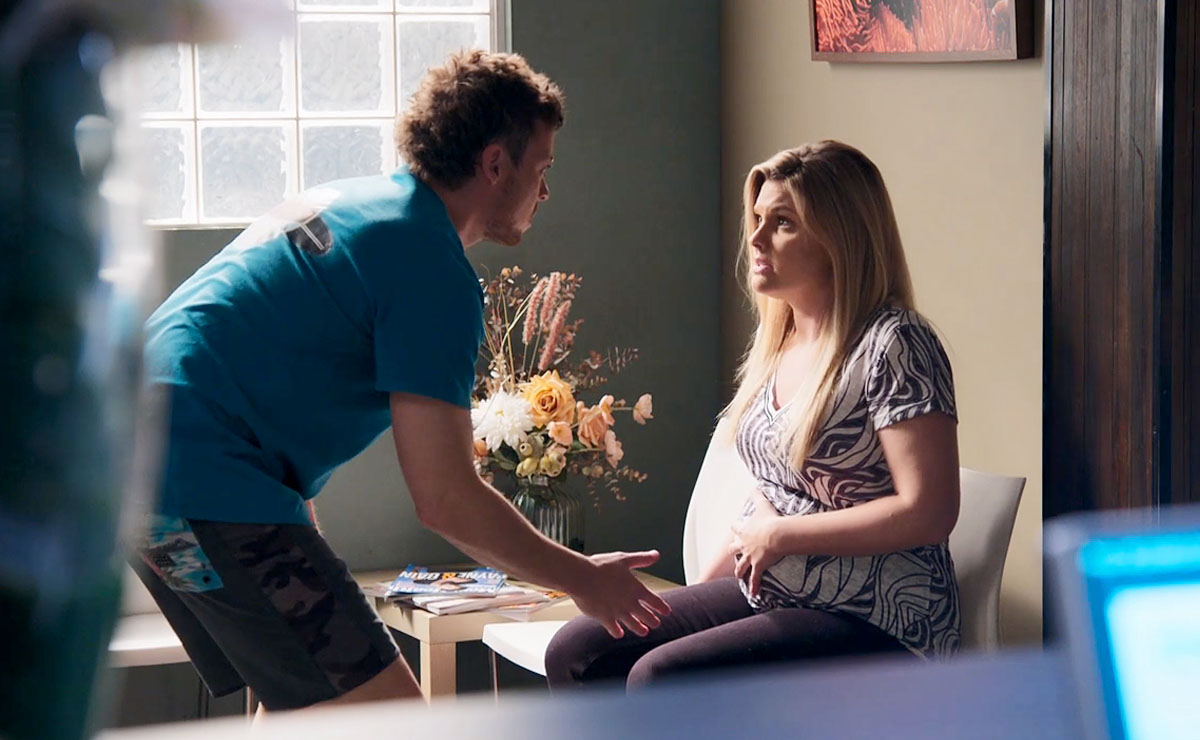 Although relieved it was a false alarm, Ziggy and Dean realised that they'd need to up their game in time for the real thing—Dean packing the TV remote and a surfboard leash to take to the hospital in his panic wasn't the most helpful.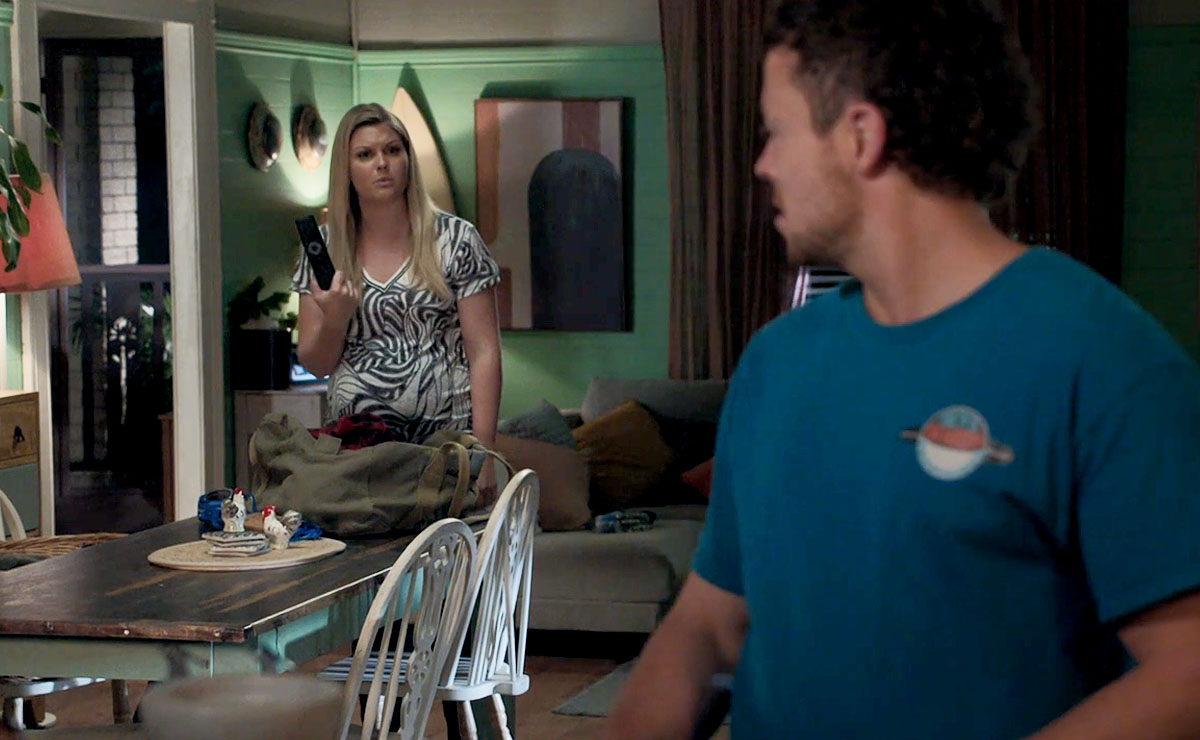 With Dean having offered Mali (Kyle Shilling) a job at the board shop whilst he takes time off, and Ziggy finally having discussed her maternity leave with boss Justin (James Stewart), the two are starting to make some headway as they enter the final weeks of the pregnancy.
However, Dean is having to field constant calls from his mum Karen (Georgia Adamson). Worrying about Ziggy after she doesn't answer her phone, Karen phones Dean who explains that Ziggy's in bed. He agrees to call Karen the next day, but when he fails to do so during a hectic morning, Karen is back on the blower worrying that Ziggy must be in labour. Dean has to remind her that the baby isn't due for another three weeks.
Never one to be put off by details, Karen later surprises Dean and Ziggy by rocking up at the farmhouse, announcing that she's here to help out!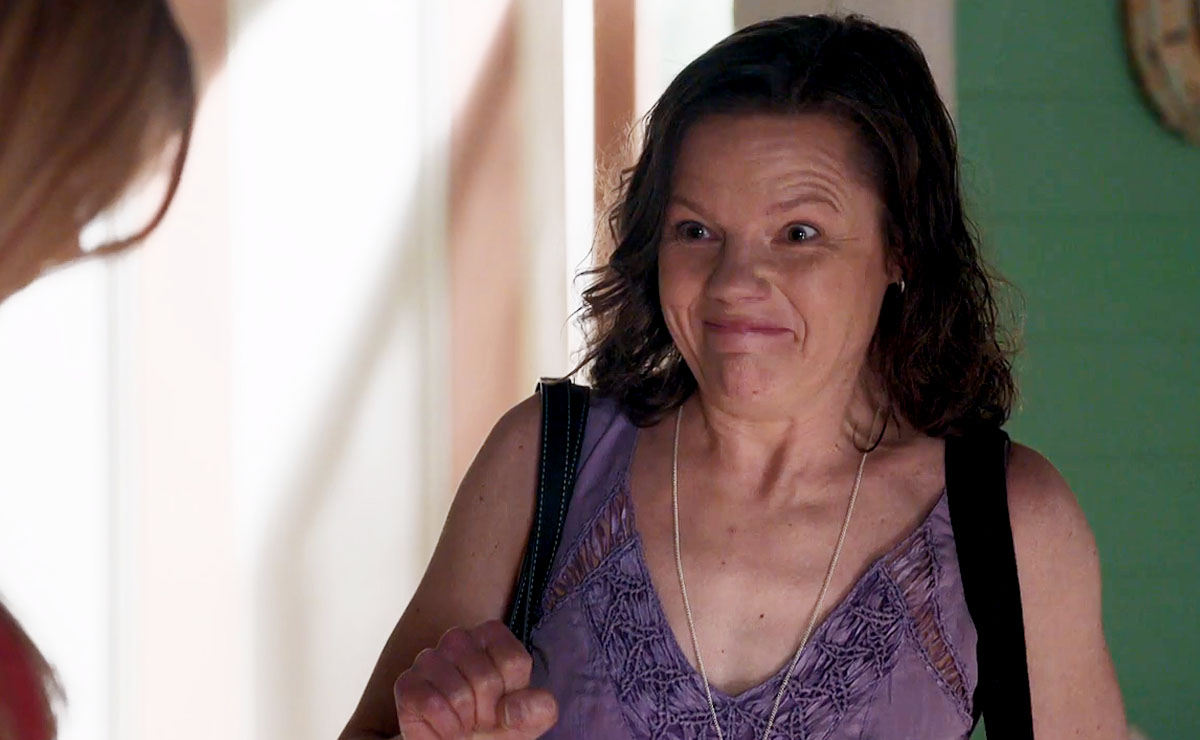 "Dean and Ziggy are starting to realise that they aren't prepared enough," Sophie told Australian magazine TV Week. "The birth is creeping up on them and they have no idea – then Karen shows up!"
The pair look at each other in panic, hoping to find an easy way out, but all they can do is put on a brave face as Karen inspects the nursery and makes known her disapproval of the mobile that Ziggy's mum Maggie (Kestie Morassi) has sent over from Italy.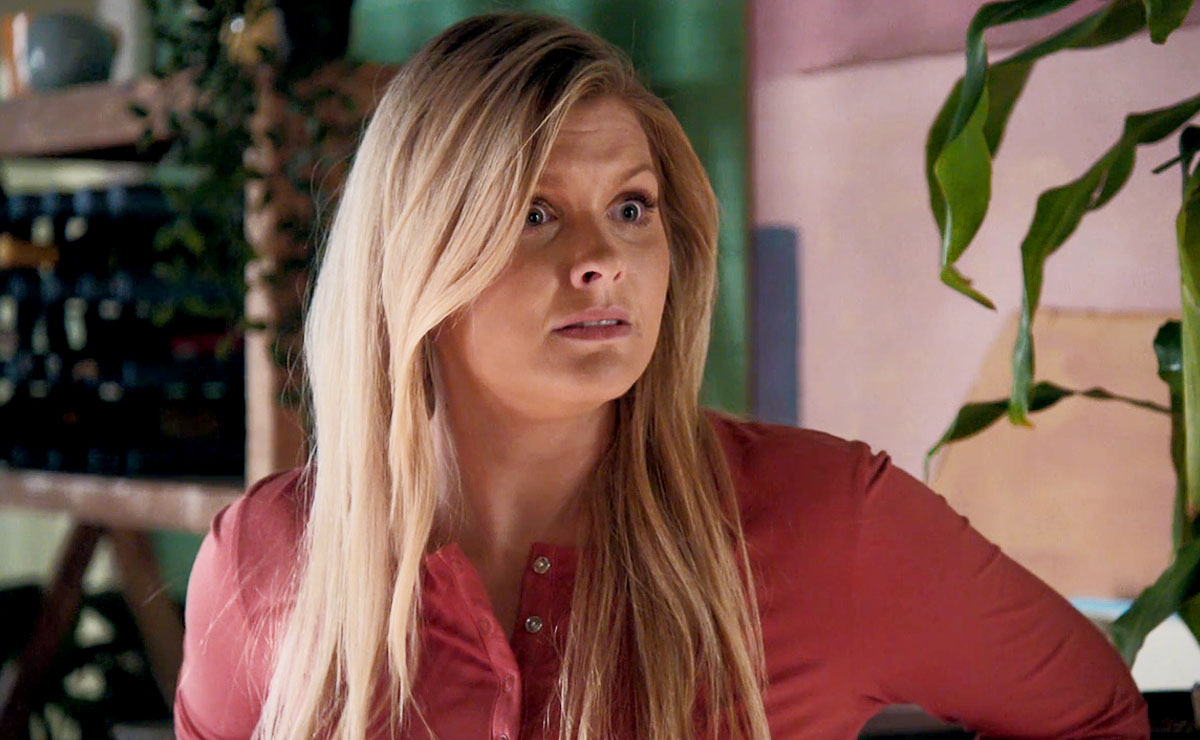 Casually asking how long Karen is planning on sticking around, Ziggy is stunned when she replies that she'll be there until after the baby is born.
Although Dean had told her they had everything under control, Karen reckons she could hear the alarm bells in his voice. She's organised time off work, and her fiance Brett (Aaron Glenane) is cool with everything, so she's now all ready to meet her new grandchild…
As Dean does his best to convince his mother that they've got everything in hand, the two start bickering, not realising that Ziggy is starting to double over in pain…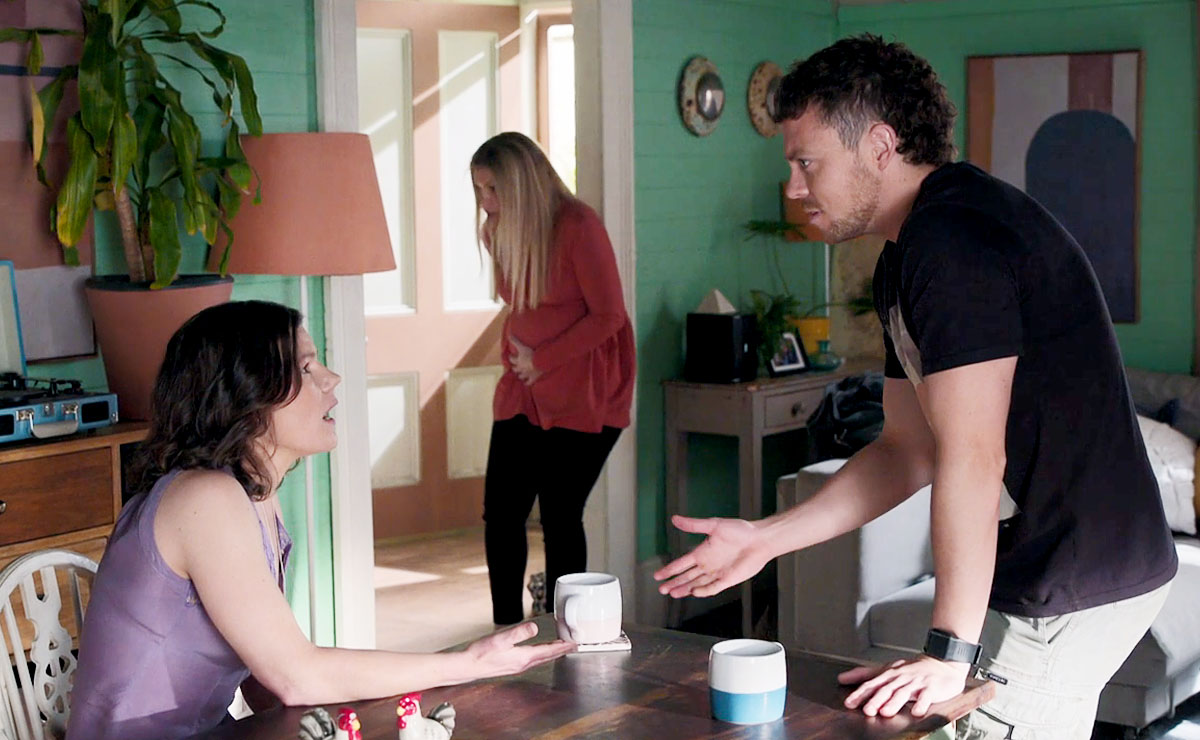 "Hello! Pregnant woman in labour," Ziggy is forced to yell out to interrupt the Thompsons arguing.
Ziggy confirms that it's the real deal this time, and Karen can't contain her excitement… "You beauty!!"
Ignoring Karen's suggestion to get Ziggy a beer, Dean times the contractions and they quickly ascertain that it's already time to head to the maternity unit.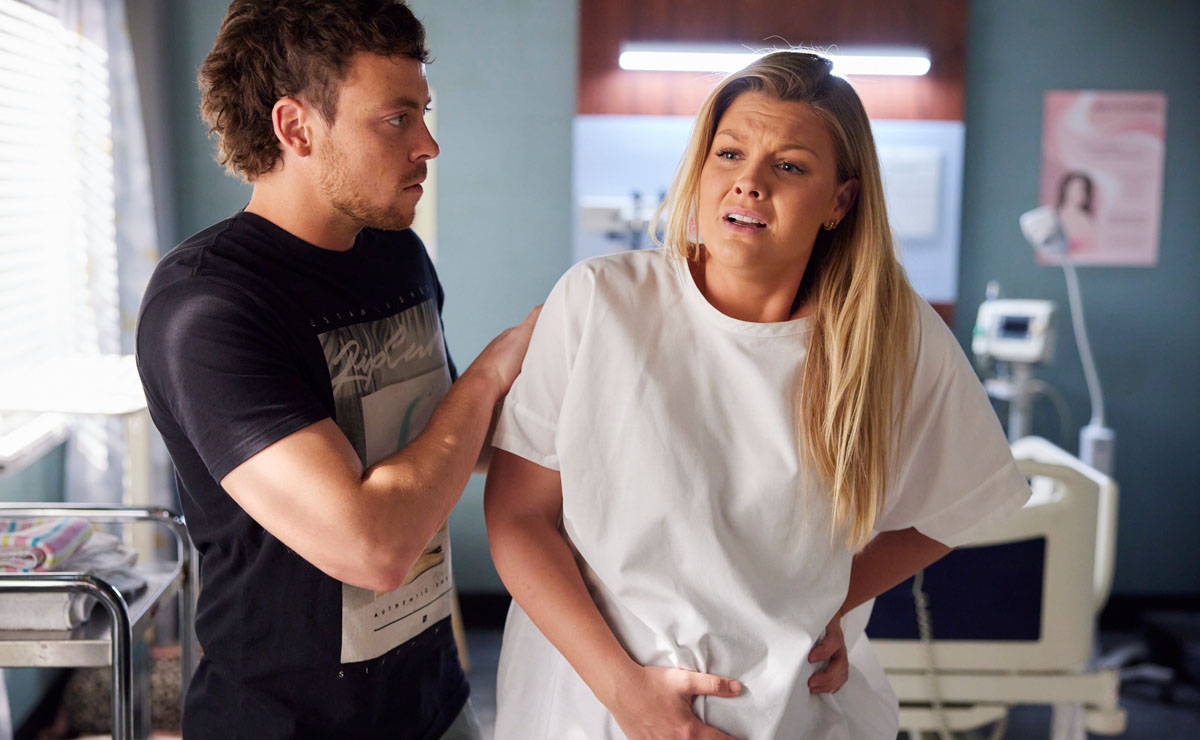 At the hospital, Dean is supporting Ziggy when they're interrupted by Karen's arrival.
Having ignored Dean's request to stay at home, she's got a cool box of snacks with her and is clearly in it for the long haul!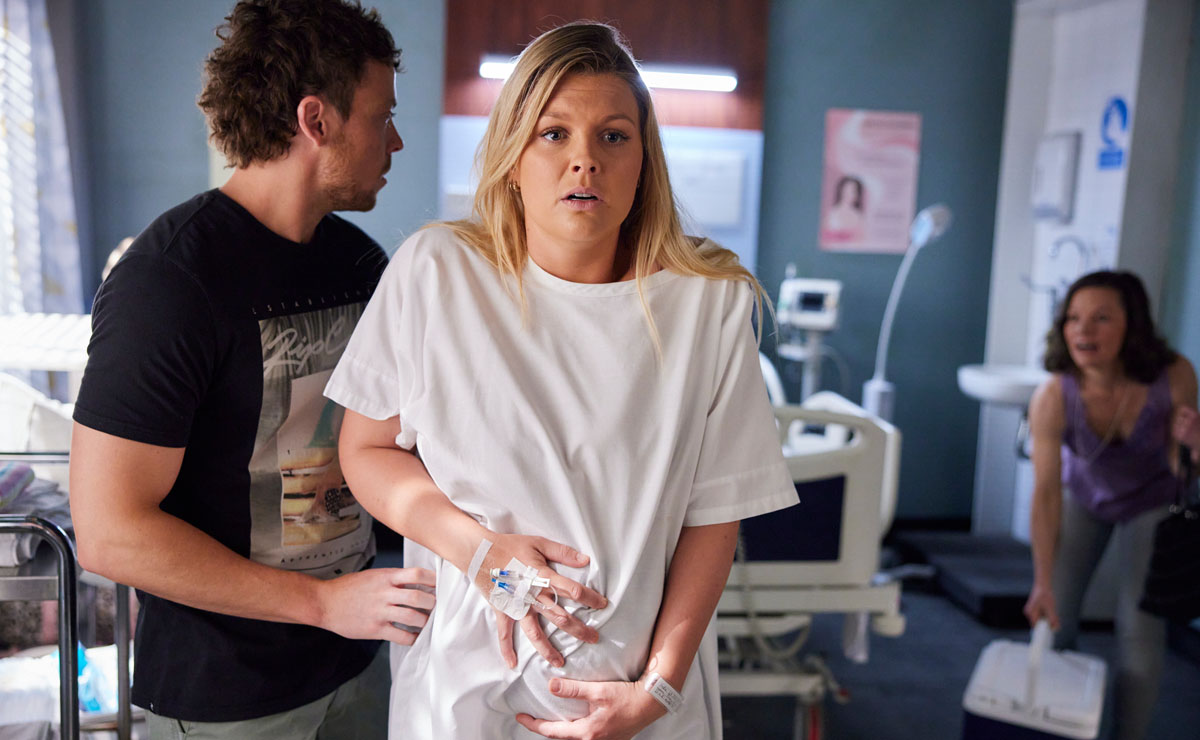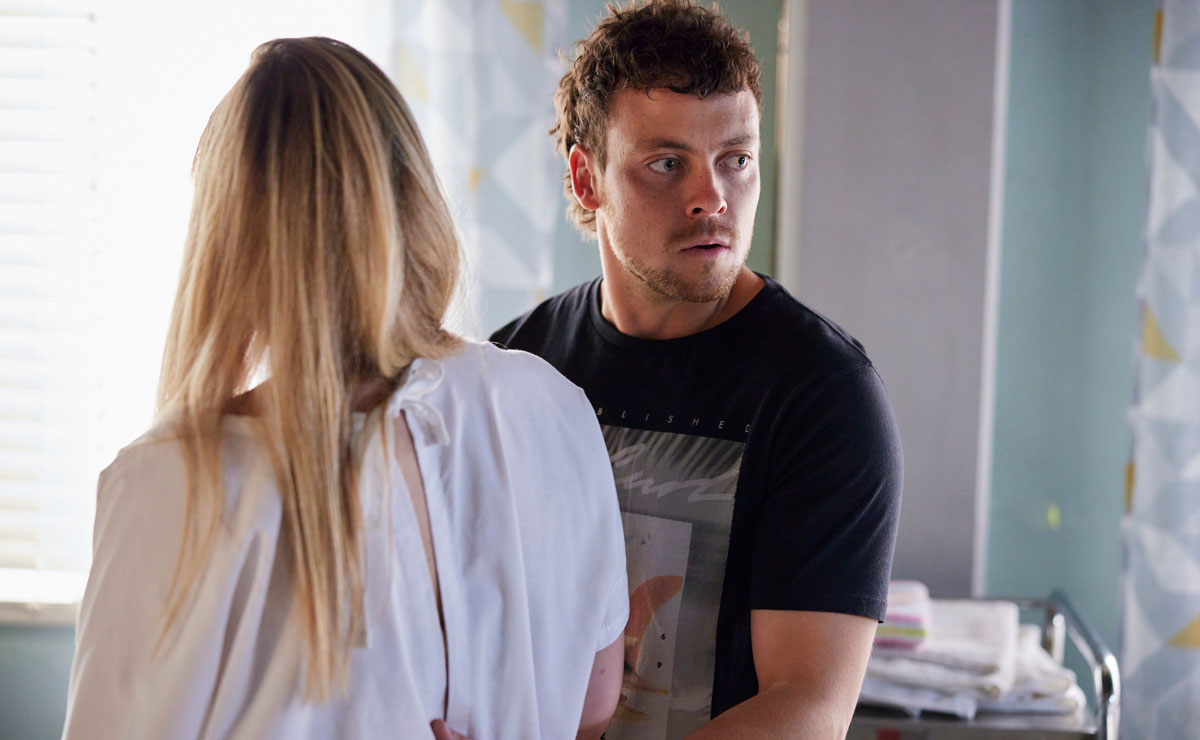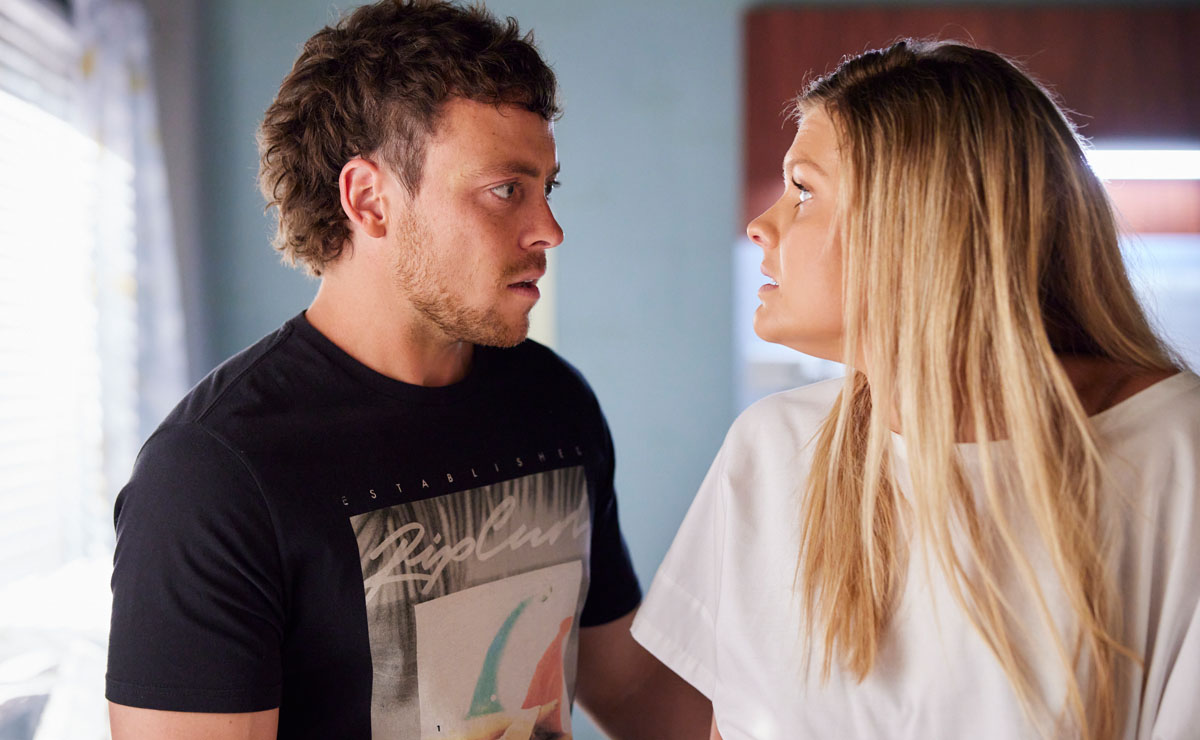 "Get rid of her…" Ziggy orders Dean through clenched teeth, promising that this baby is staying put until Karen is out of the room.
"Ziggy is not happy at all," Sophie continued with a laugh. "Dean is trying to keep Karen at bay and keep Ziggy calm while copping all her abuse – poor Dean!"
Having been subjected to one of Ziggy's scary looks, Dean is quick to comply by leading Karen outside. As he struggles to tell his mum that she's not needed at the bedside, he's interrupted by his phone ringing.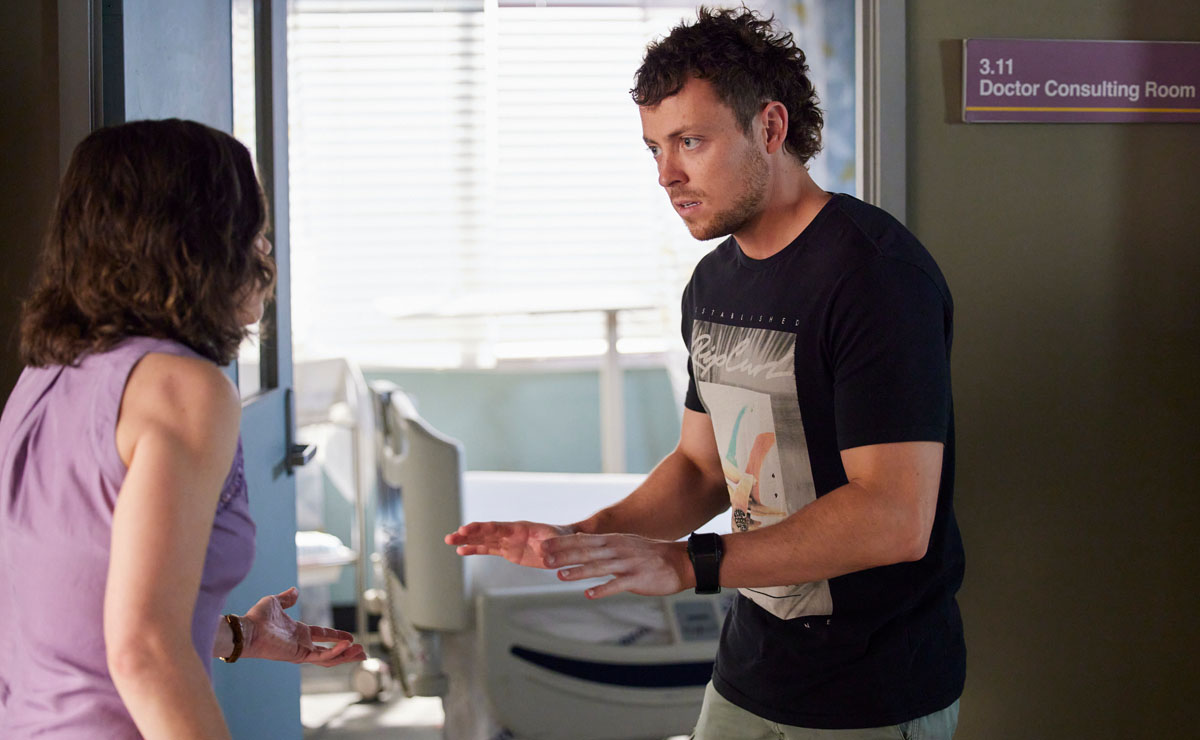 It's none other than Karen's mortal enemy/bestie John (Shane Withington), just checking in to see if there's anything he can do for them.
Whilst Karen is angry that Dean is standing around chatting on the phone, it does give Dean an idea…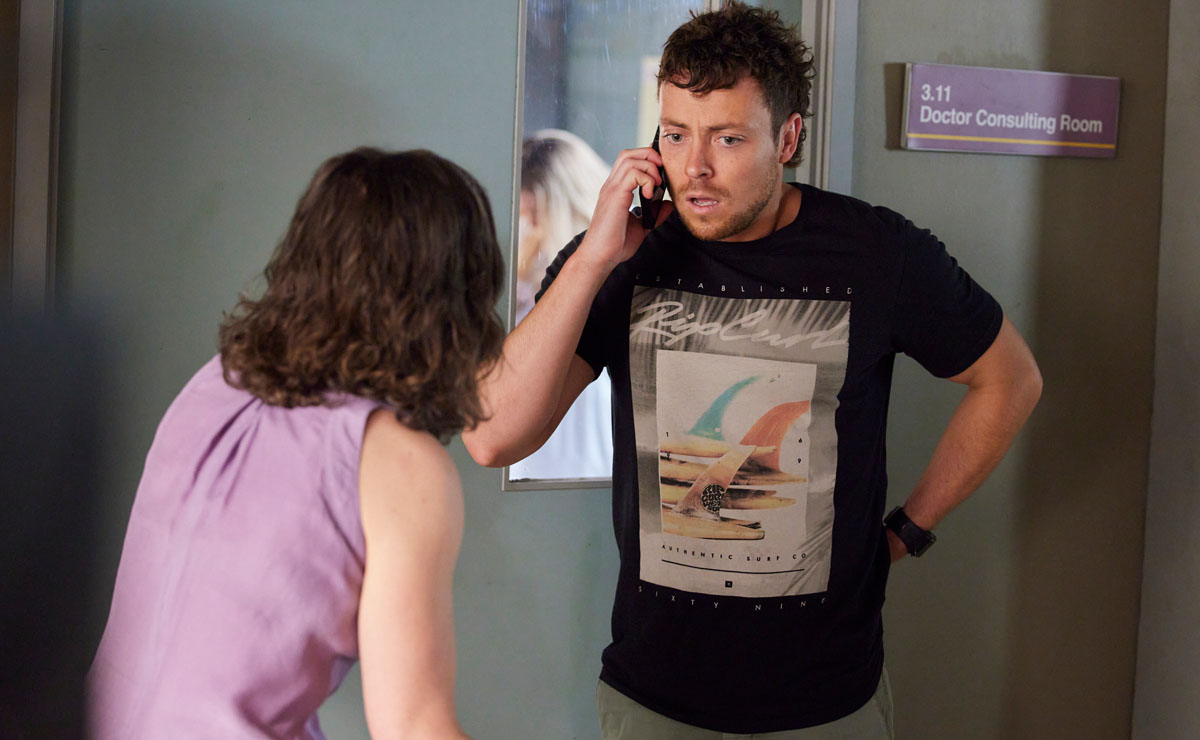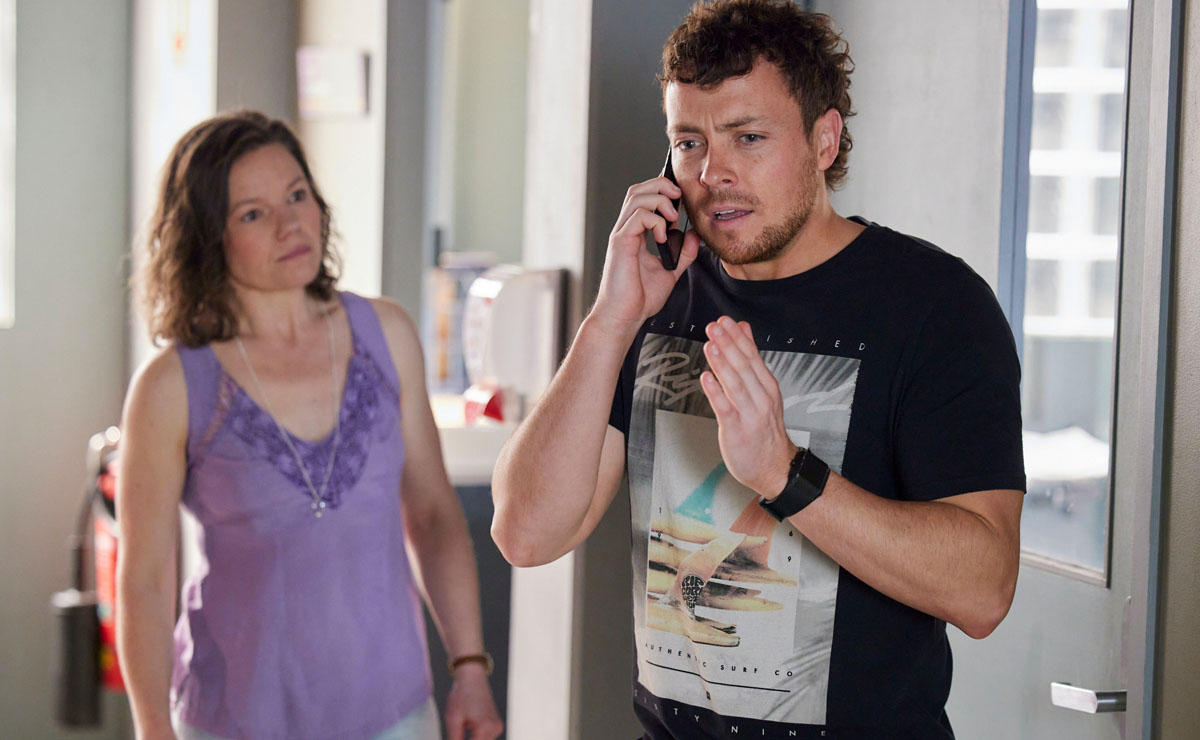 Dean heads back inside, minus Karen, as Ziggy begins to enter the latter stages of labour.
Meanwhile, in the corridor, Karen is put out when John turns up, wondering how he's been invited to the party, before quickly realising that he's actually been sent to keep her company.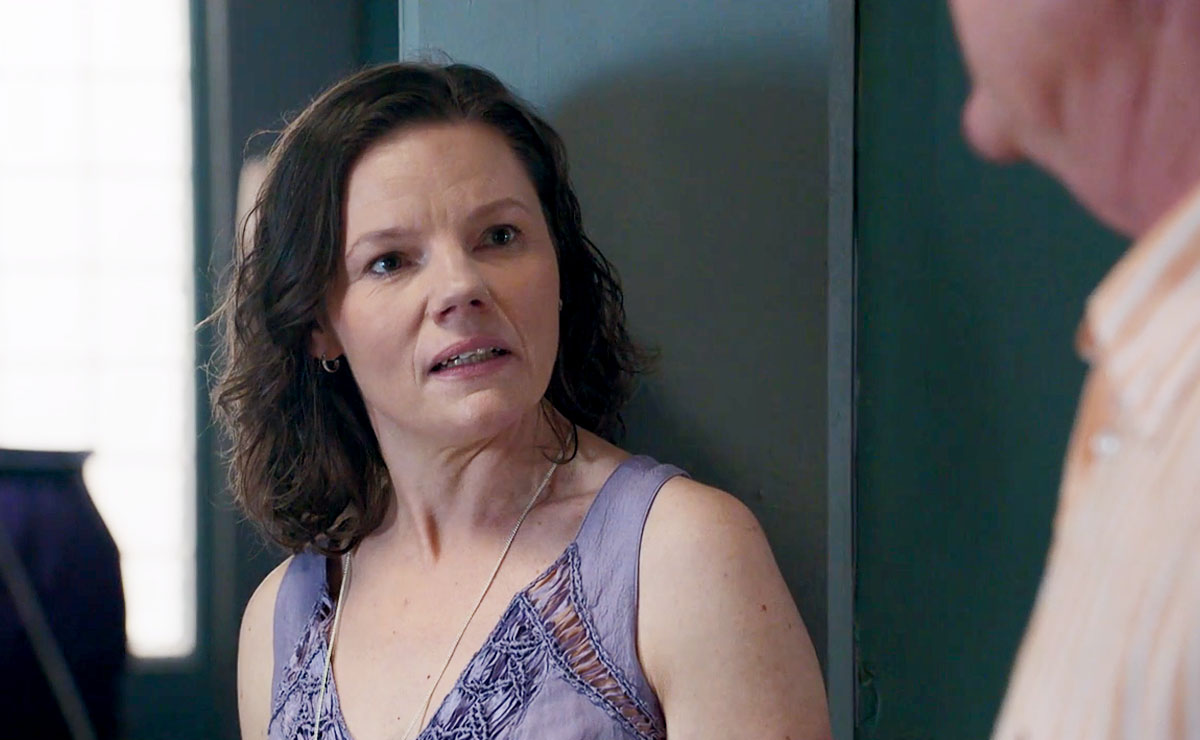 Cracking open a beer, Karen eventually explains to John that she was in labour for 35 hours when she gave birth to Dean, and she'd had to do it on her own in a room full of strangers.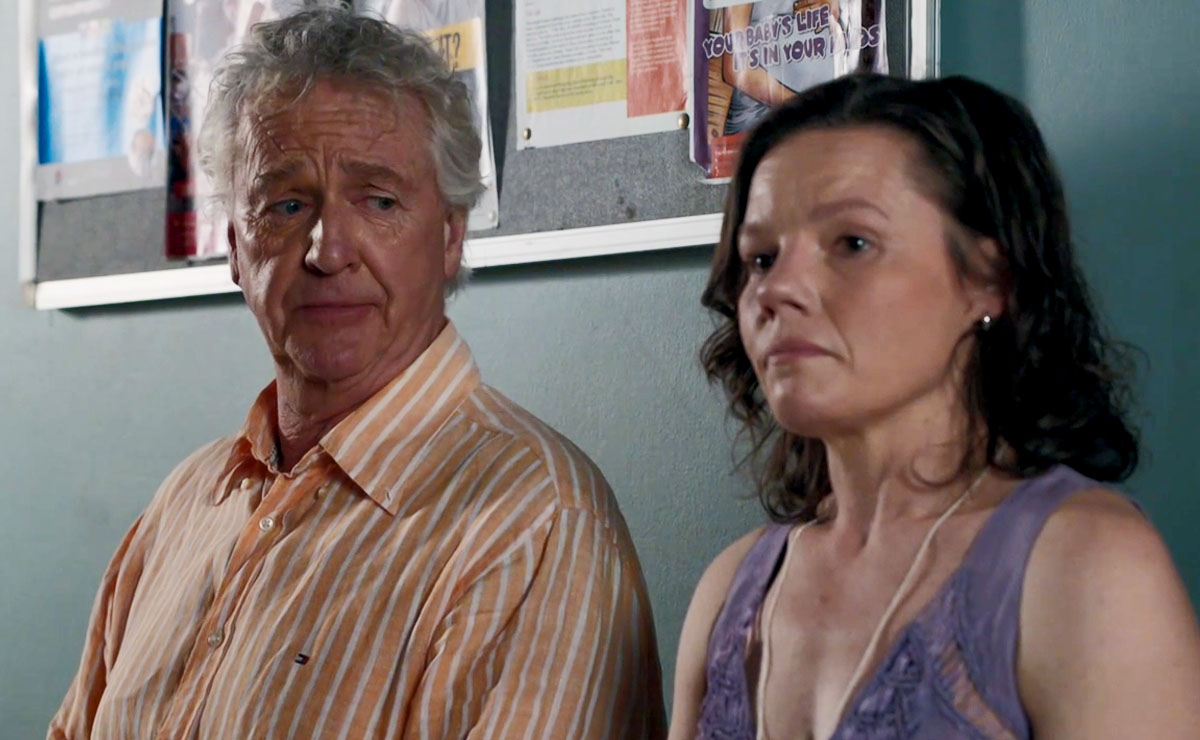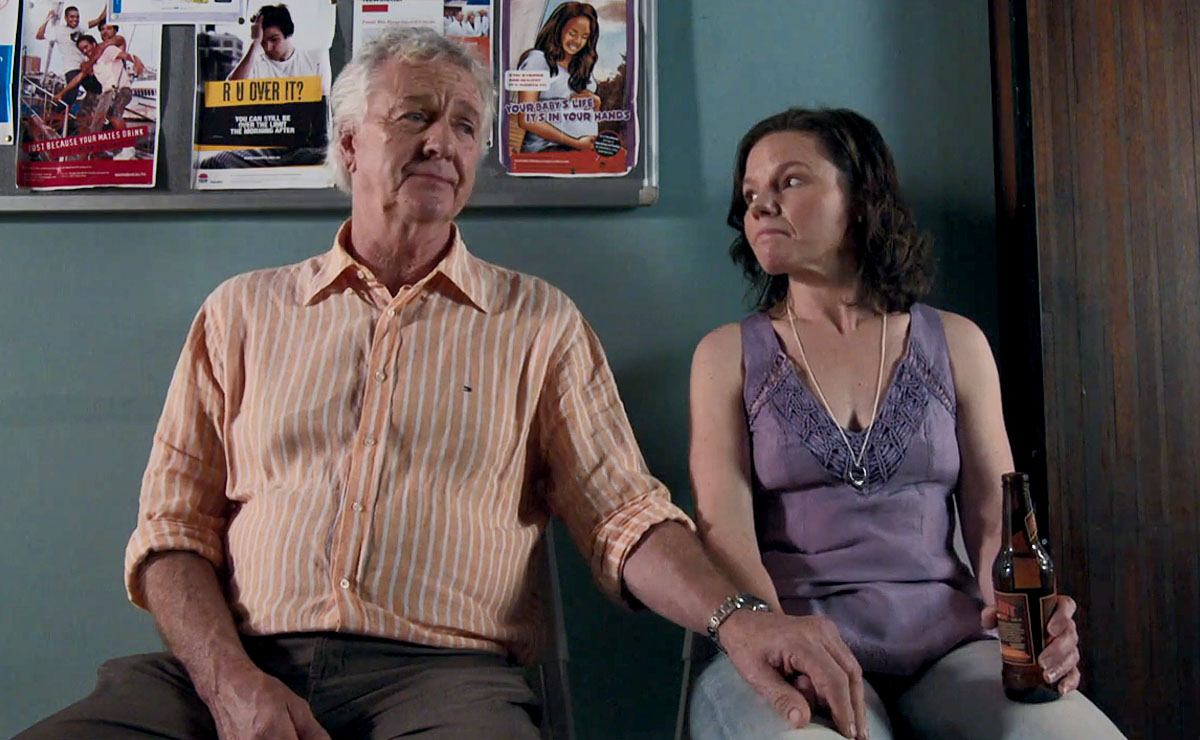 As she becomes reflective on what sort of mother she's been, she admits that she just wants to be there for Dean so he can be the best dad possible.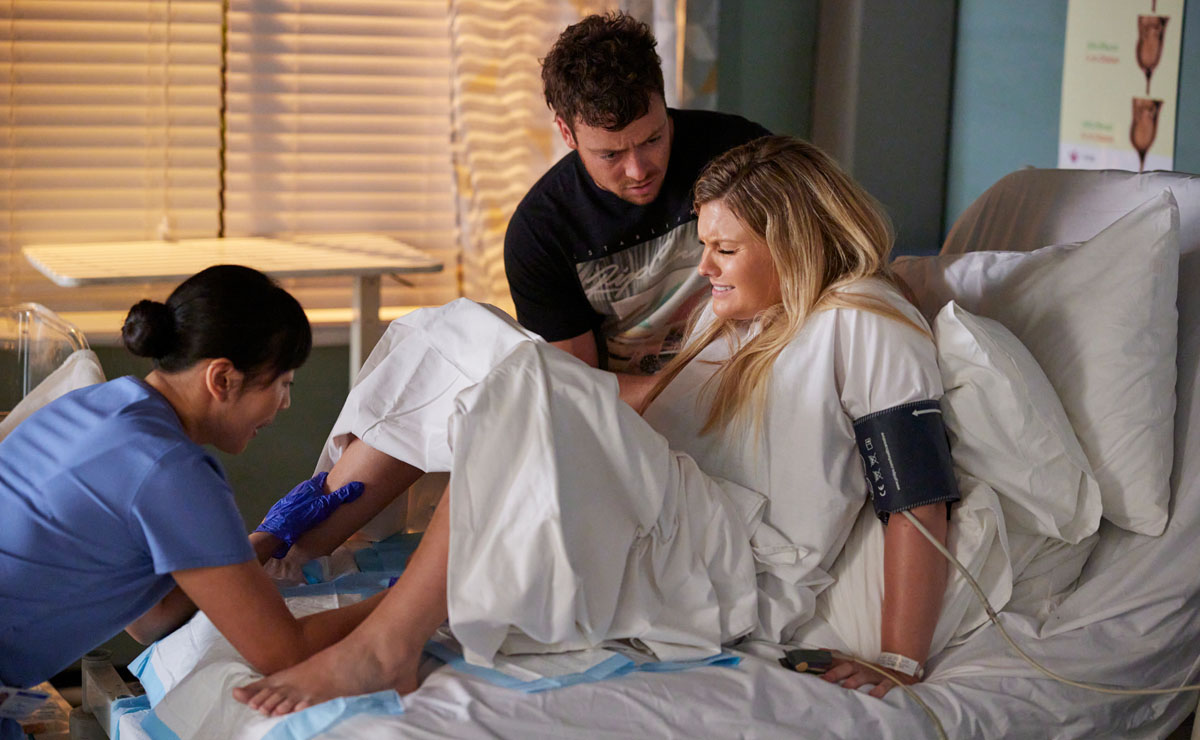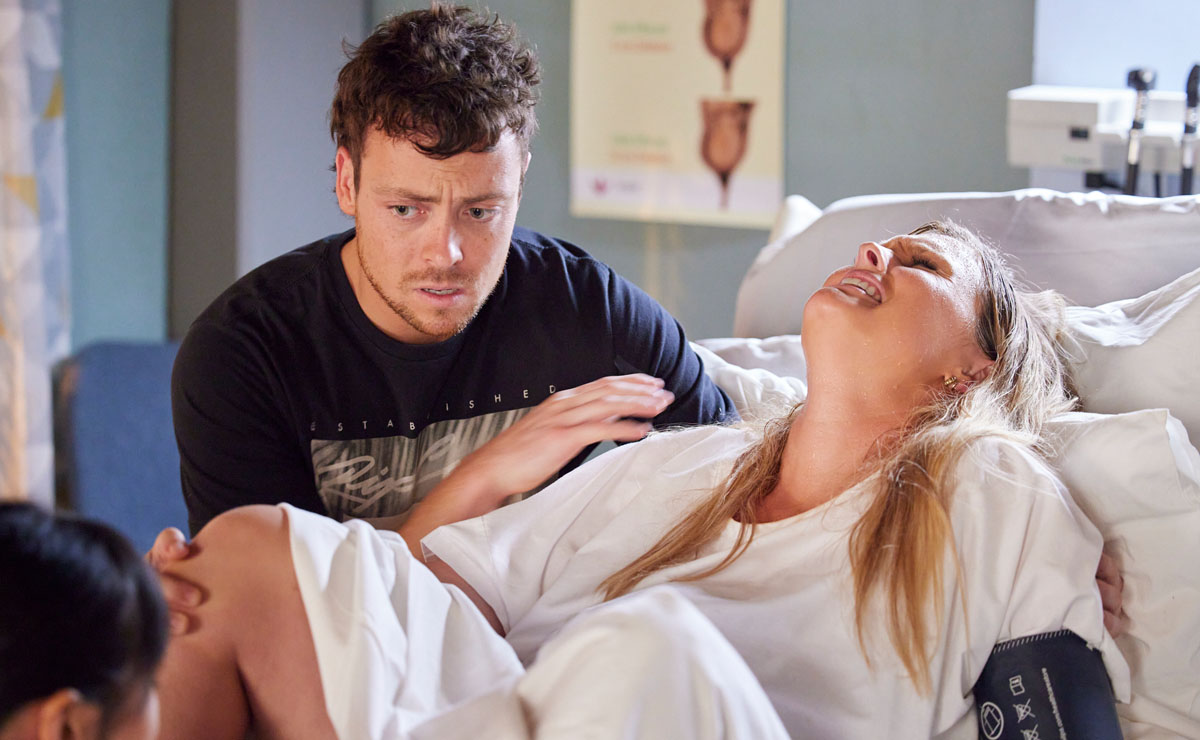 Time goes on, and finally Dean and Ziggy are able to meet their little grommet.
"We have a daughter!" Ziggy tearfully exclaims, barely able to believe it as she holds her baby for the first time.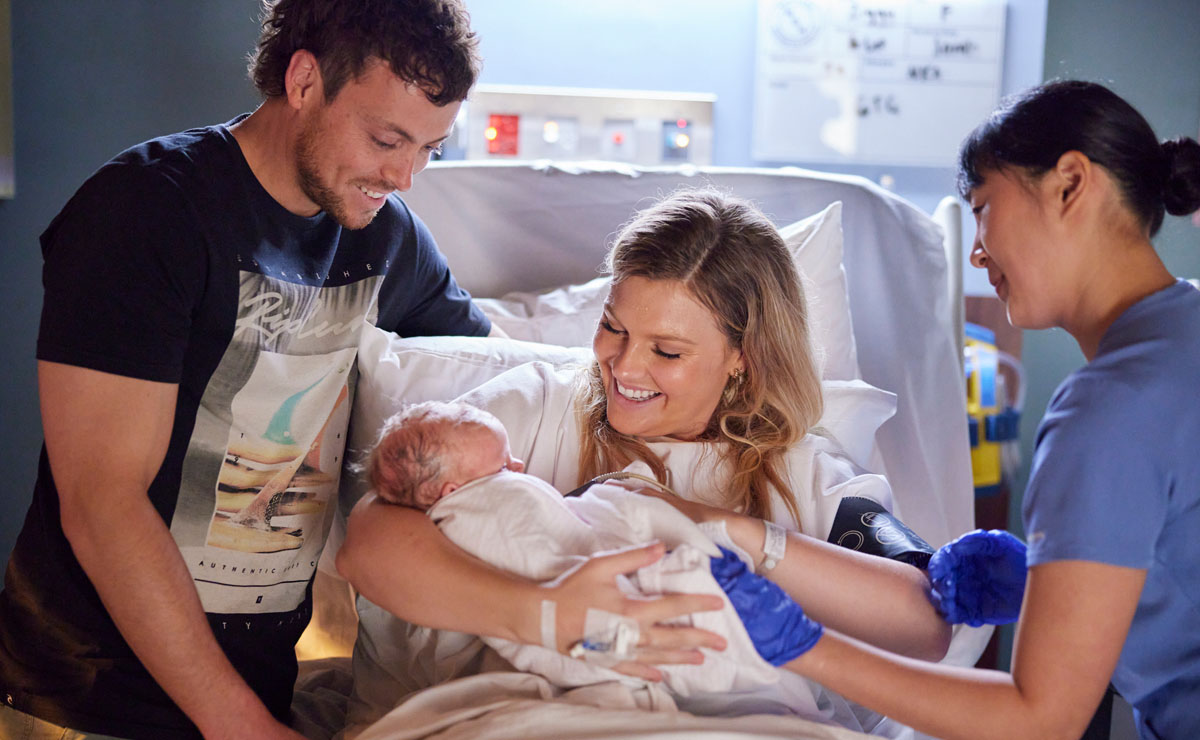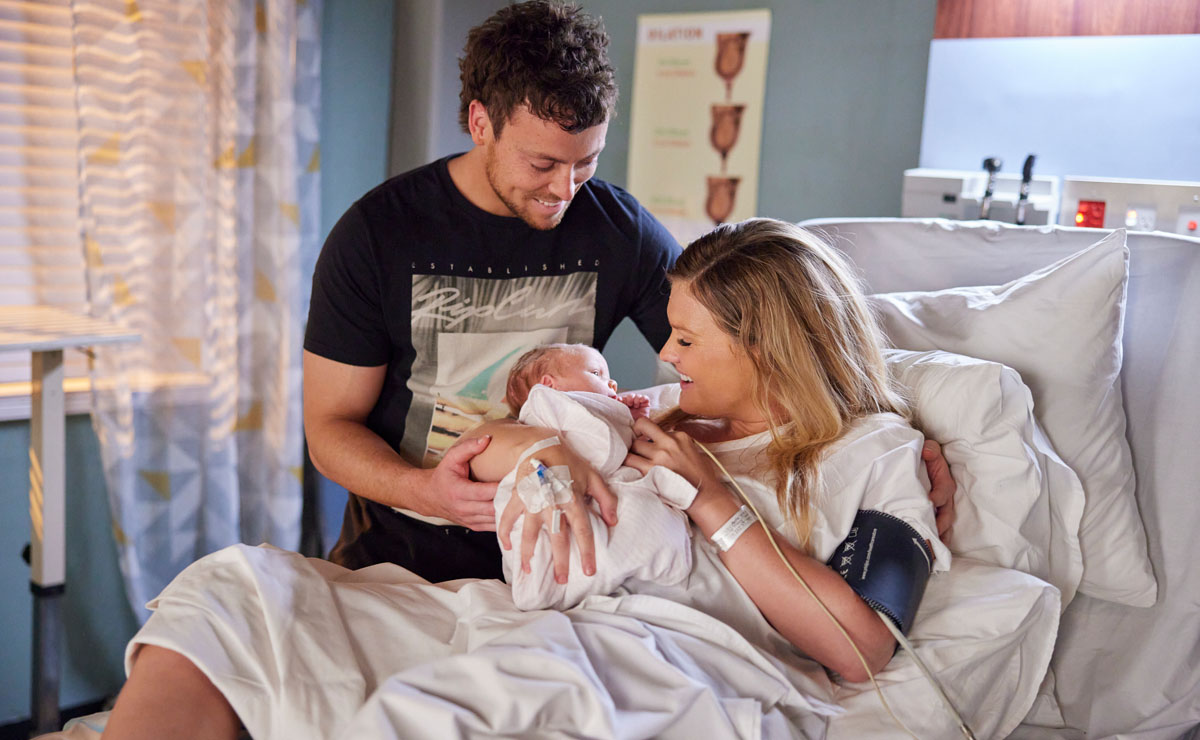 Karen hovers outside the room for some time, not sure if she'll be wanted, but Dean and Ziggy are thrilled to invite the emotional nan inside to meet her new granddaughter.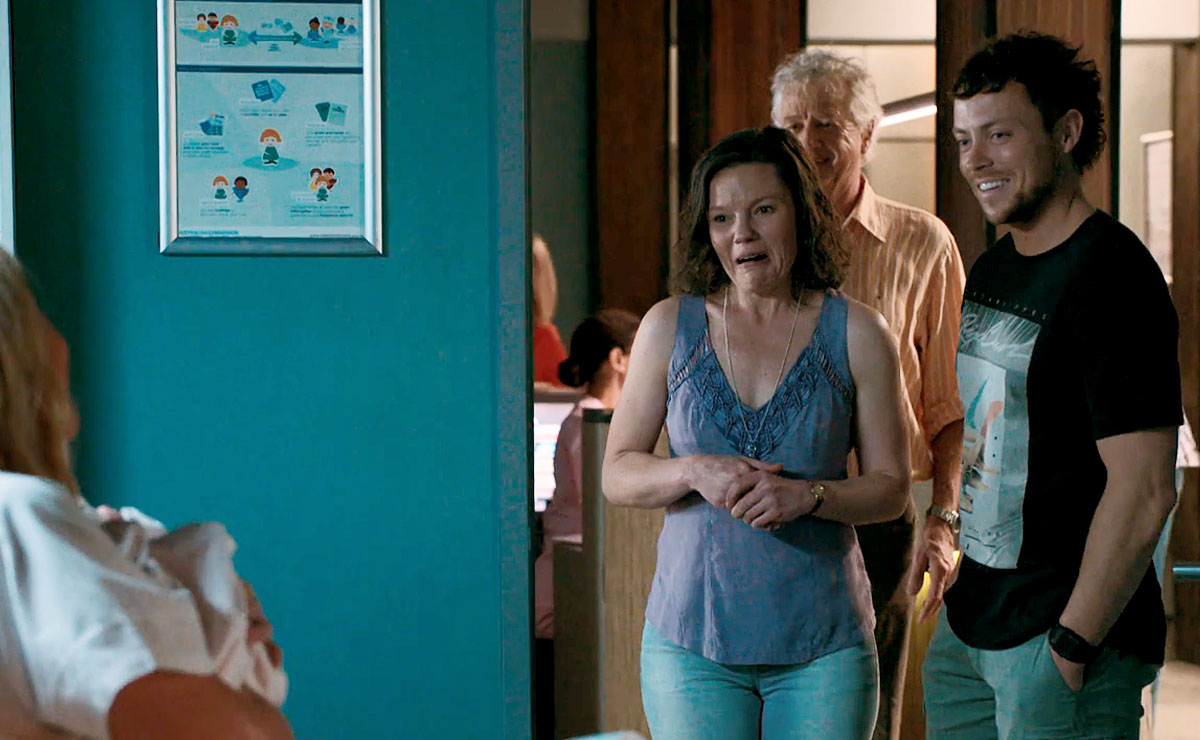 "Oh, she's perfect… you did good!" Karen exclaims.
Congratulations Dean and Ziggy! Now just to decide on a name…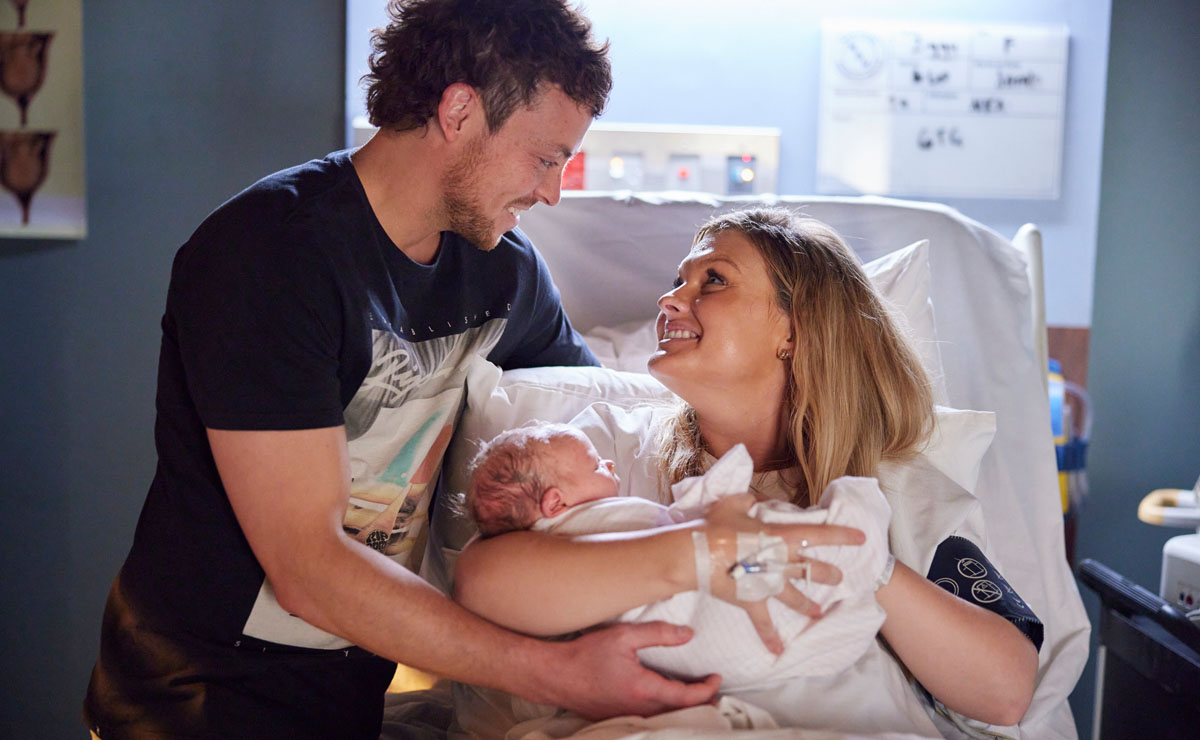 ---
Monday 20th March (Episode 7956)
Xander kicks himself for trusting Stacey. Leah gives Kirby a lifeline. Can Mackenzie and Gabe mix business and pleasure?
Tuesday 21st March (Episode 7957)
Mackenzie and Gabe start a new chapter. Can Xander and Stacey overcome infidelity? Ziggy and Dean get an unexpected visitor.
Wednesday 22nd March (Episode 7958)
Cash says goodbye to Eden. Rose takes down a criminal. Alf suspects a River Boy in Summer Bay.
Thursday 23rd March (Episode 7959)
Ziggy and Dean meet their newborn baby. The bikies are back with a vengeance. Is Cash and Eden's love story over?
Friday 24th March (Episode 7960)
Cash is left broken-hearted. Power goes to Marilyn's head. Does Theo have a stalker?
Spoilers in your inbox every weekend!