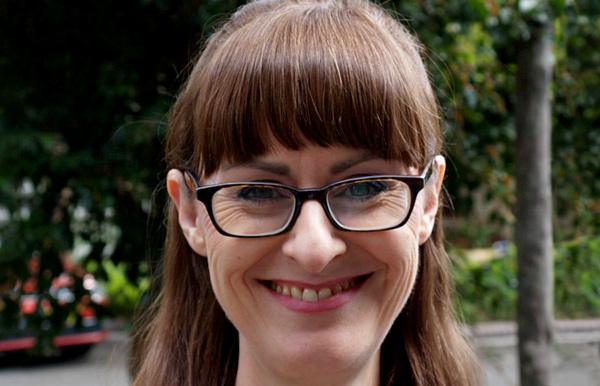 Associate Script Producer: 2010
Script Producer: 2016
---
Alexa Wyatt was born in 1966. She completed a Bachelor of Arts, majoring in Communication and Creative Writing at the University of Technology in Sydney in 1986. After completing her degree, she became a playwright with productions at the Adelaide Fringe Festival, Stables Theatre Kings Cross, Opera House playhouse and Bridewell Theatre in London.
She then broke into the television industry in 1989, when she was hired as a storyliner on the Forrest Redlich soap opera, E Street. She began writing episodes for the series and was then trained as a script editor, before eventually becoming the senior script editor. She left the series in 1992.
Alexa first wrote for Home and Away as a freelancer in 1995, and also worked on other series including Paradise Beach, Police Rescue, Heartbreak High and All Saints. She eventually became the script producer for the Network Ten drama Big Sky, as well as a script editor for Water Rats.
In the late 1990s, Alexa became part of the team writing the series bible for the Nine Network series, McLeod's Daughters, alongside creator Posie Graeme-Evans and fellow Home and Away writer, Susan Bower. She was part of the in-house writing team when the show was greenlit and went to air in 2001, and in 2002 she was promoted to script producer – a role in which she remained until she went on maternity leave in 2003. She held numerous roles within the series, before returning as script producer for the final two seasons. She also wrote the final episode which went to air on 31st January 2009.
After the conclusion of McLeod's Daughters, she began freelancing, writing for both Home and Away and Neighbours, as well as script editing on All Saints. She became the associate script producer for Home and Away in 2010, and remained in the role for four months. In 2013, she became the senior script editor for Mako: Island of Secrets.
After Dan Bennett left his role as series script executive in early 2016, Alexa was brought in as script producer. Her first episode aired 29th August 2016 (Ep#6491). In her three months in the role, she oversaw the introduction of Raffy Morrison, as well as the departure of Chris Harrington, John Palmer's fall and the discovery of Caroline Stewart's drug use. Alexa's tenure in Summer Bay had to be cut short however due to a family bereavement, with her final episode airing on 16th November 2016 (Ep#6550).
After finishing up at Home and Away, Alexa began working with Screentime as the script producer on the third season of the ABC series, Janet King. She wrote the fourth and fifth episodes of the series.
Most recently, Alexa headed to Tasmania to work on the concept document for a McLeod's Daughters reboot entitled "Coming Home" with series creator Posie Graeme-Evans and fellow script producer, Susan Bower.
Picture with thanks to Alexa Wyatt
---
Written: