Home and Away Spoilers – Theo gets caught in Marilyn and Roo's feud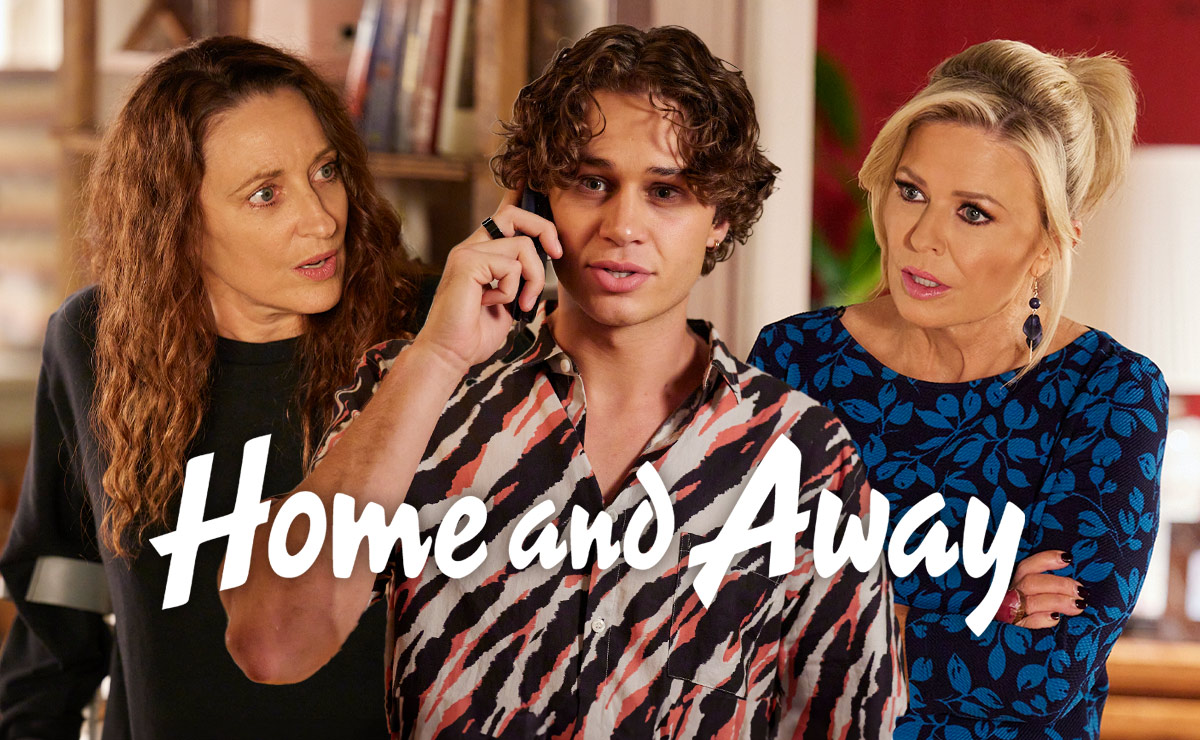 Next week on Home and Away in the UK, Theo finds himself caught up in Maz and Roo's feud, while a surprise visitor for Mali puts his relationship with Rose at risk.
Mali (Kyle Shilling) worries he might have got himself into a tricky situation with girlfriend Rose (Kirsty Marillier) next week when his 'Magic Mali' video goes viral, but that's going to be the least of his worries when he later receives a surprise visitor.
When Xander (Luke Van Os) was left to manage Salt on his own last week, he was faced with organising a last minute hen's party after realising he'd missed an email from Mackenzie (Emily Weir).
The maid-of-honour, Ally (Zoe Ioannou) was disappointed by the 'corporate nightmare' Xander had laid on though, and with numerous things ordered that Xander had failed to provide, it looked as though Xander was going to have to issue a refund.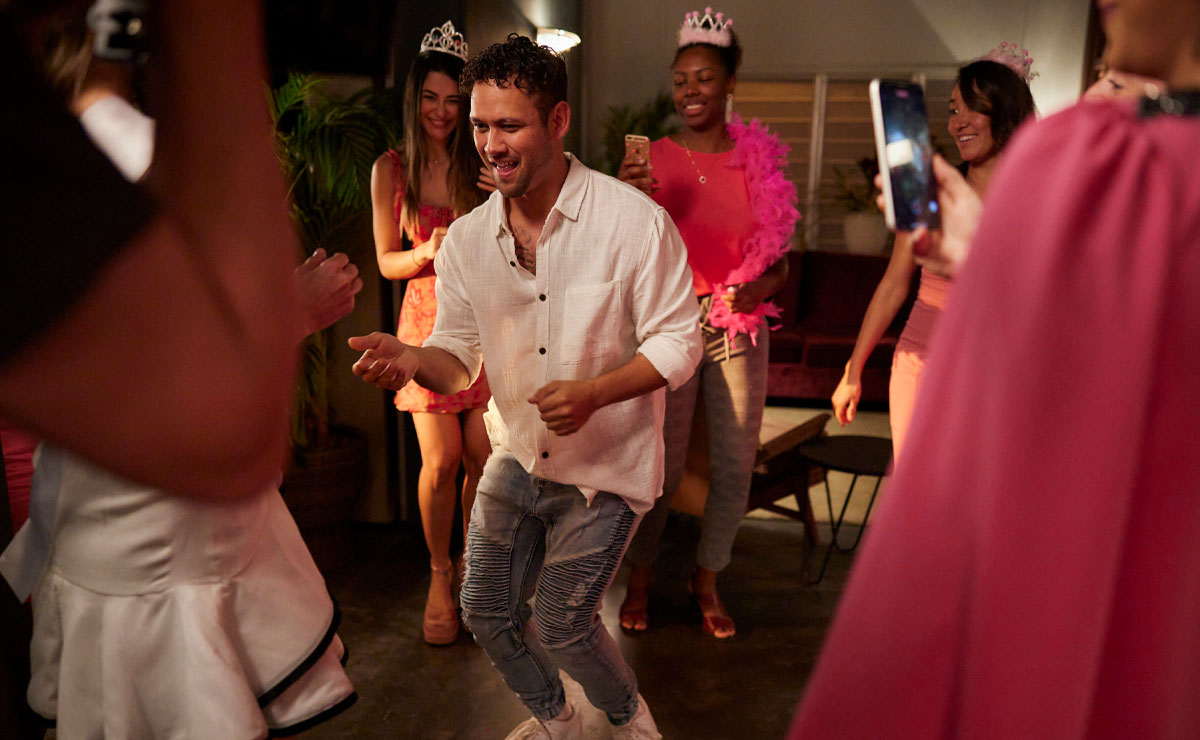 That was until Mali stepped in however. All it took was a few cringeworthy smooth moves to sweep the bride off her feet and get the party started, and all was soon forgiven.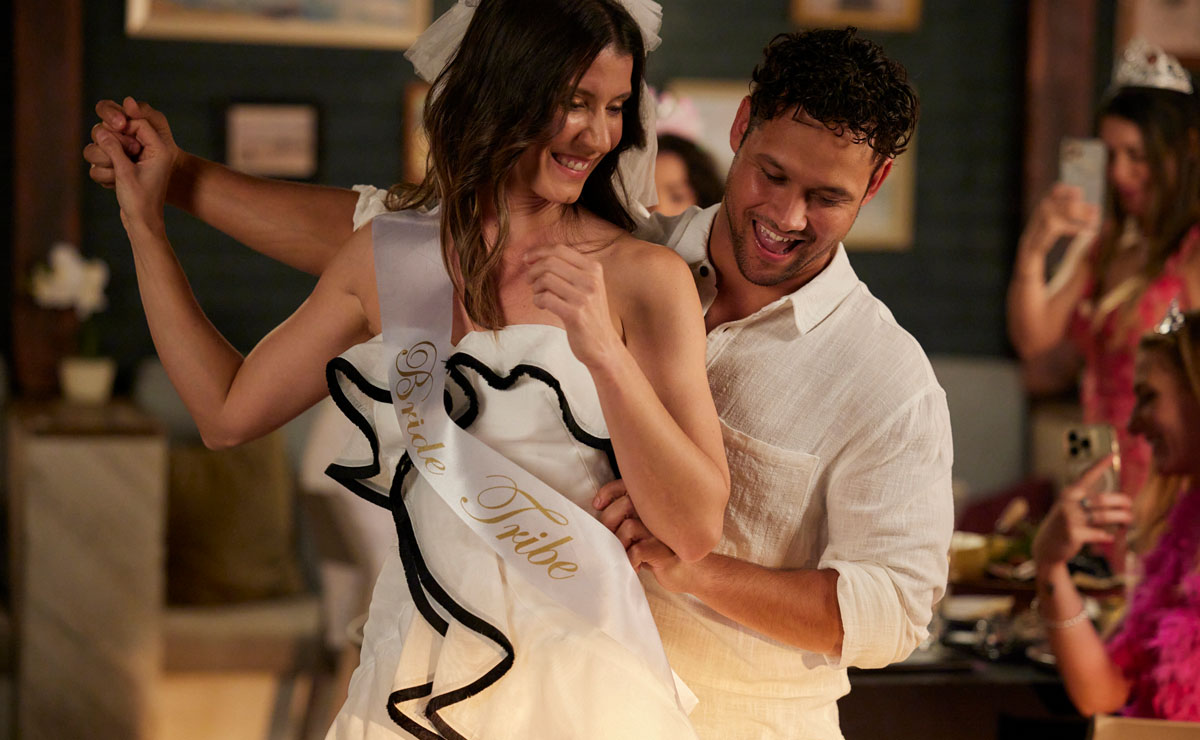 The next day Ali was quick to send good feedback to Mac, who was surprised to hear about 'Magic Mali', and Mali knew he wouldn't live it down. He asked Xander to keep it a secret from Rose, but with all the hens' filming, it was only going to be a matter of time…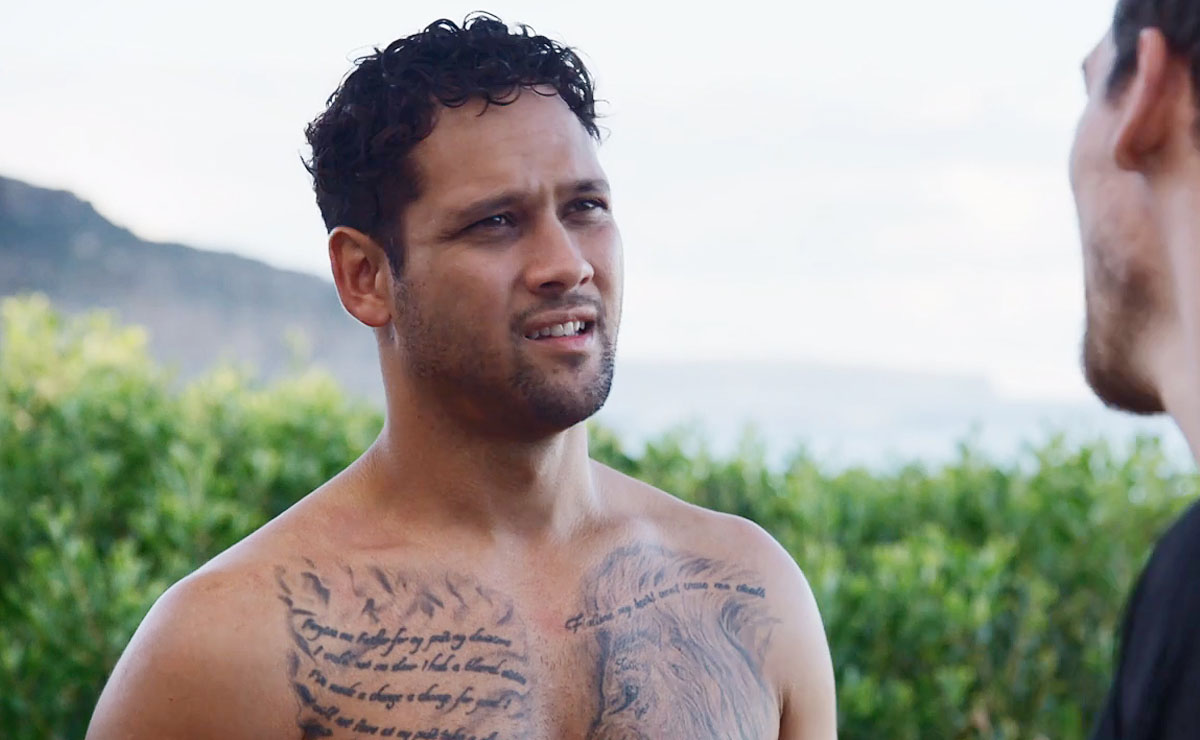 Sure enough, next week the video makes its way online. Mali panics and wonders if they can get it taken down before Rose sees it, but Xander is more concerned with trying to convince Mali to put on a repeat performance—he's had several booking enquiries!
When Mali and Rose eventually catch up after a busy few days, Mali tells her things have been pretty boring as she asks what he's been up to. Little does he realise though that Rose has already seen the video, and he's only digging himself into a deeper hole.
Eventually realising that Mali isn't going to grow a pair anytime soon, Rose teasingly tells him that he can only stay at her place tonight if he does 'the dance', showing him the video on her phone.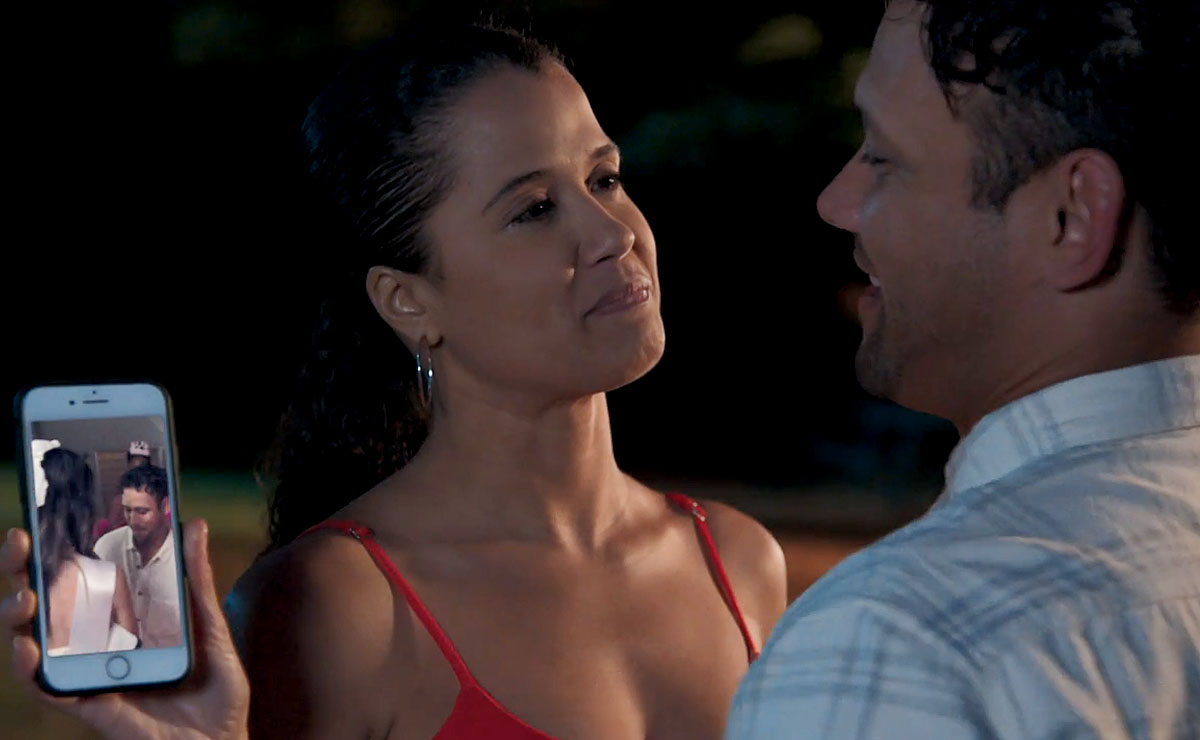 Mali's relieved that Rose has taken it in good humour, but she's not the only person he knows who's seen the video…
The next day, Mali is stunned when ex-girlfriend Zara Campbell (Matilda Brown) walks into the surf club!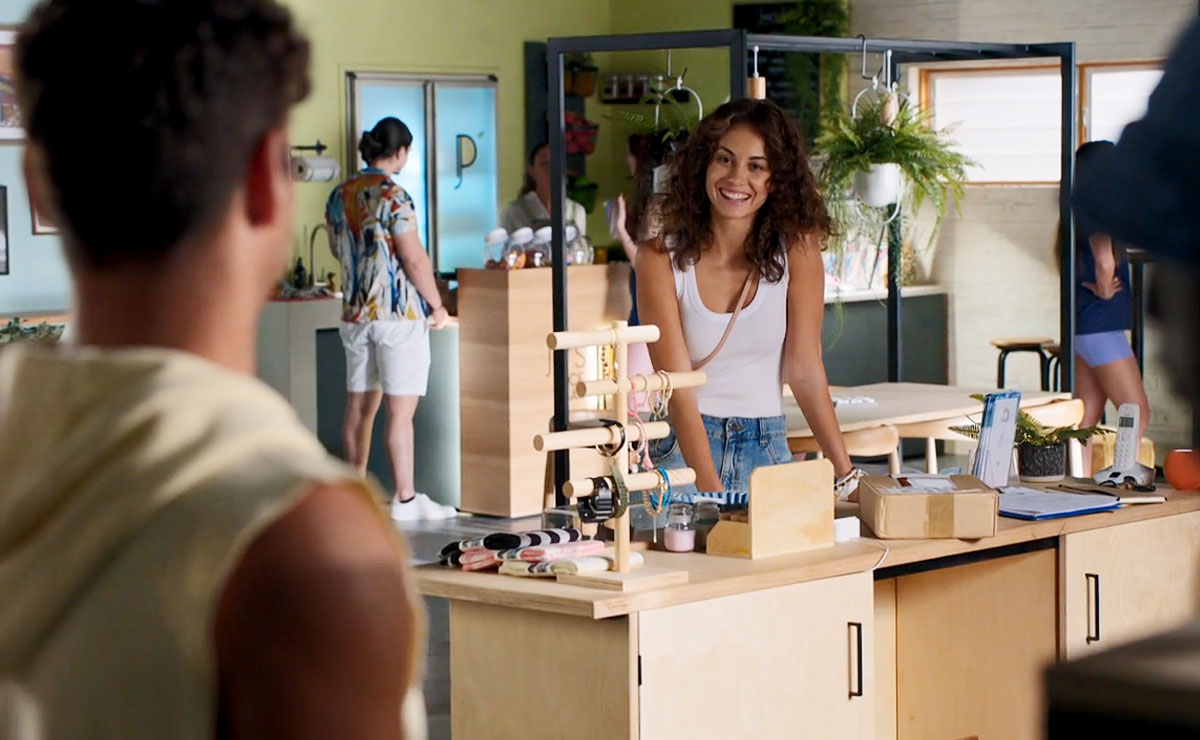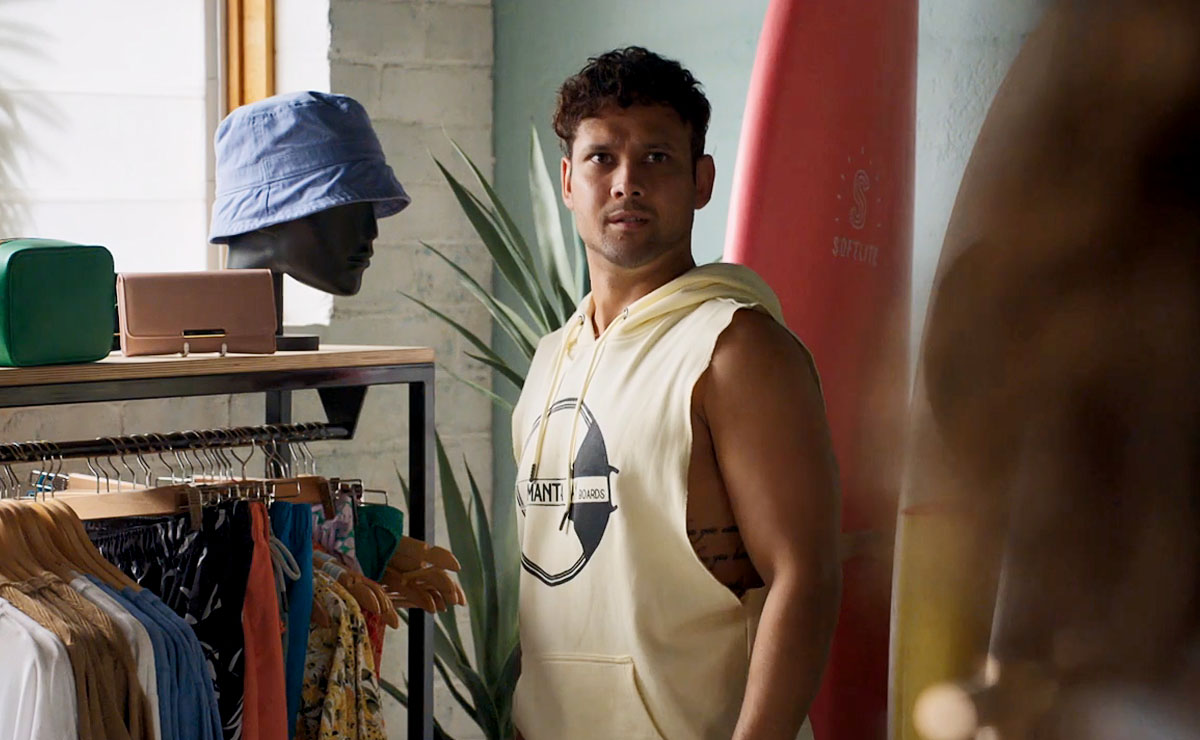 Mali and Zara grew up together in Mantaray Point, and Zara is still close to Mali's family, who Zara thought would have warned him that she was coming.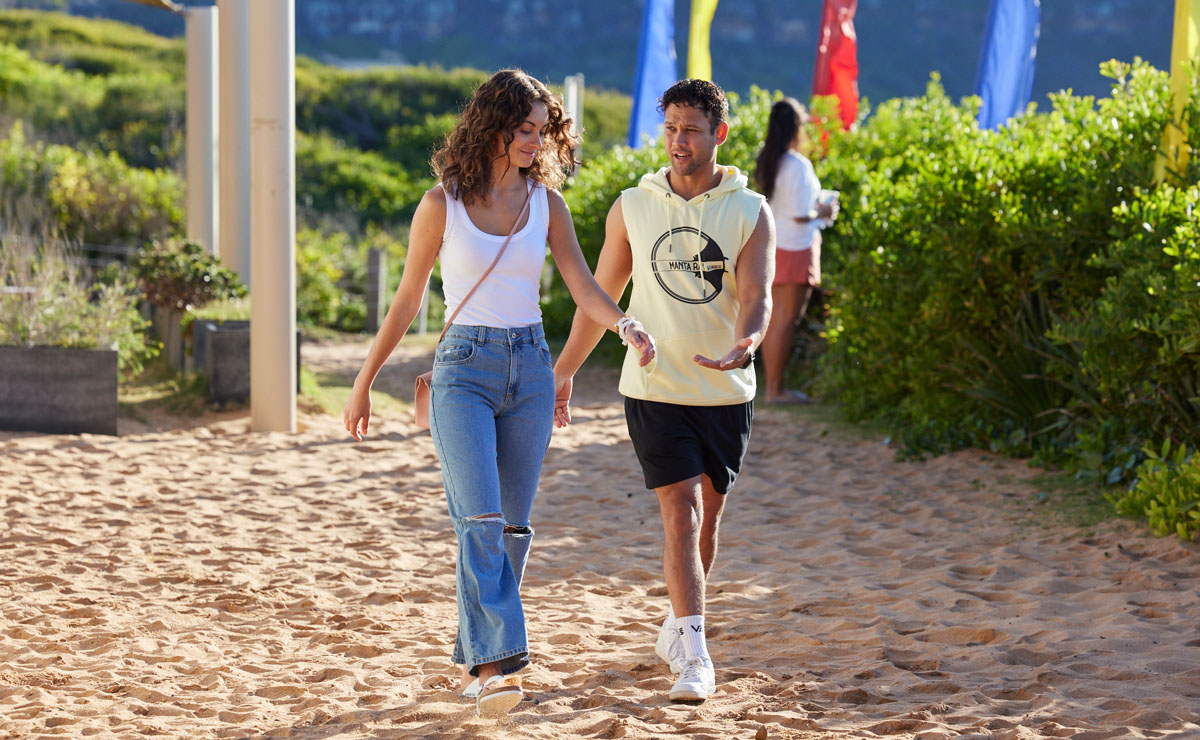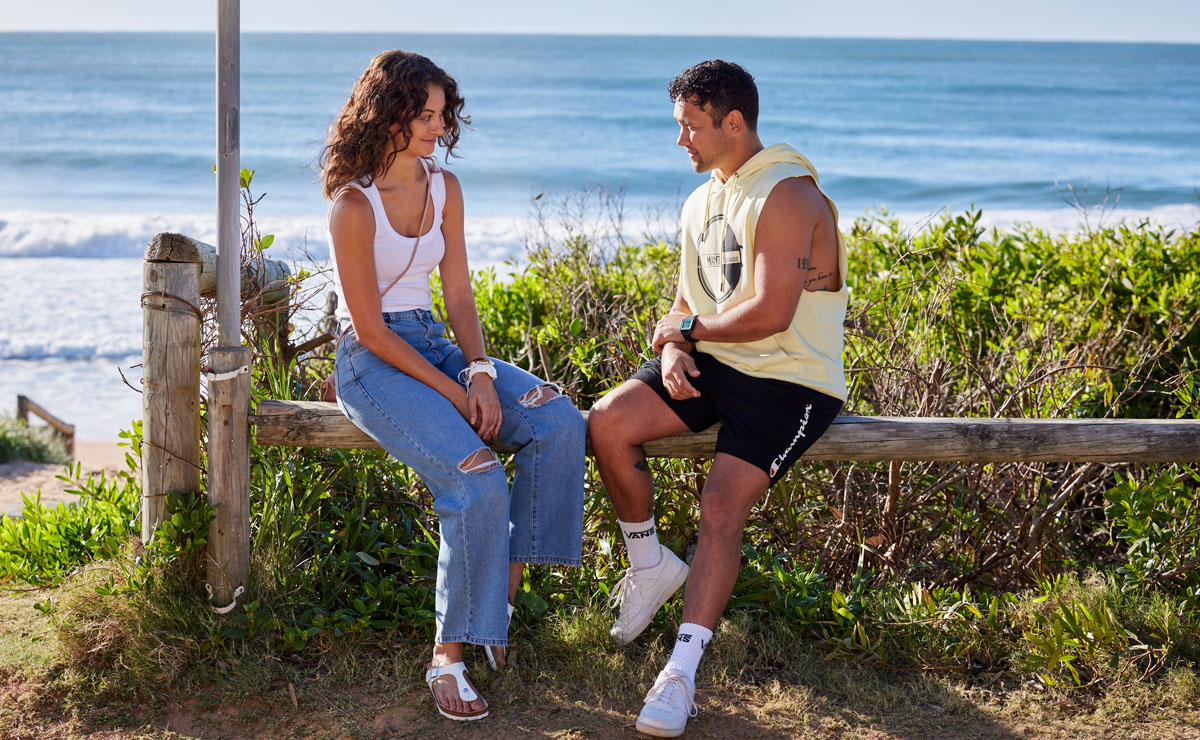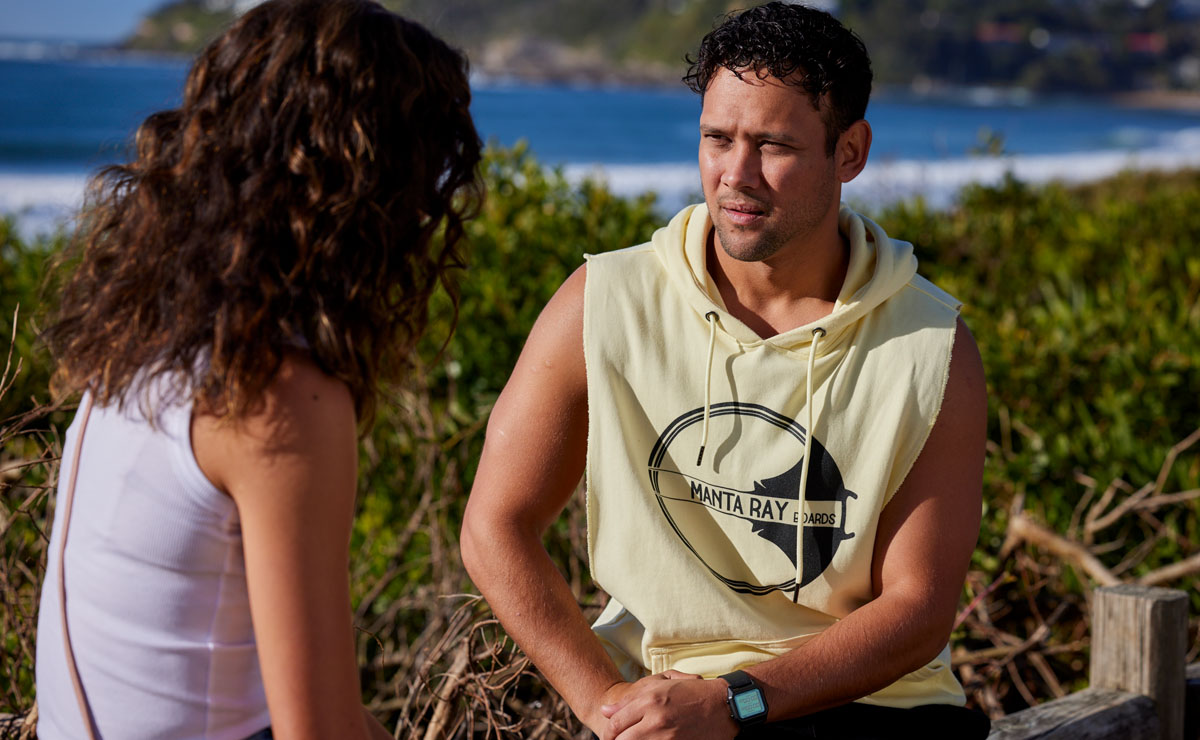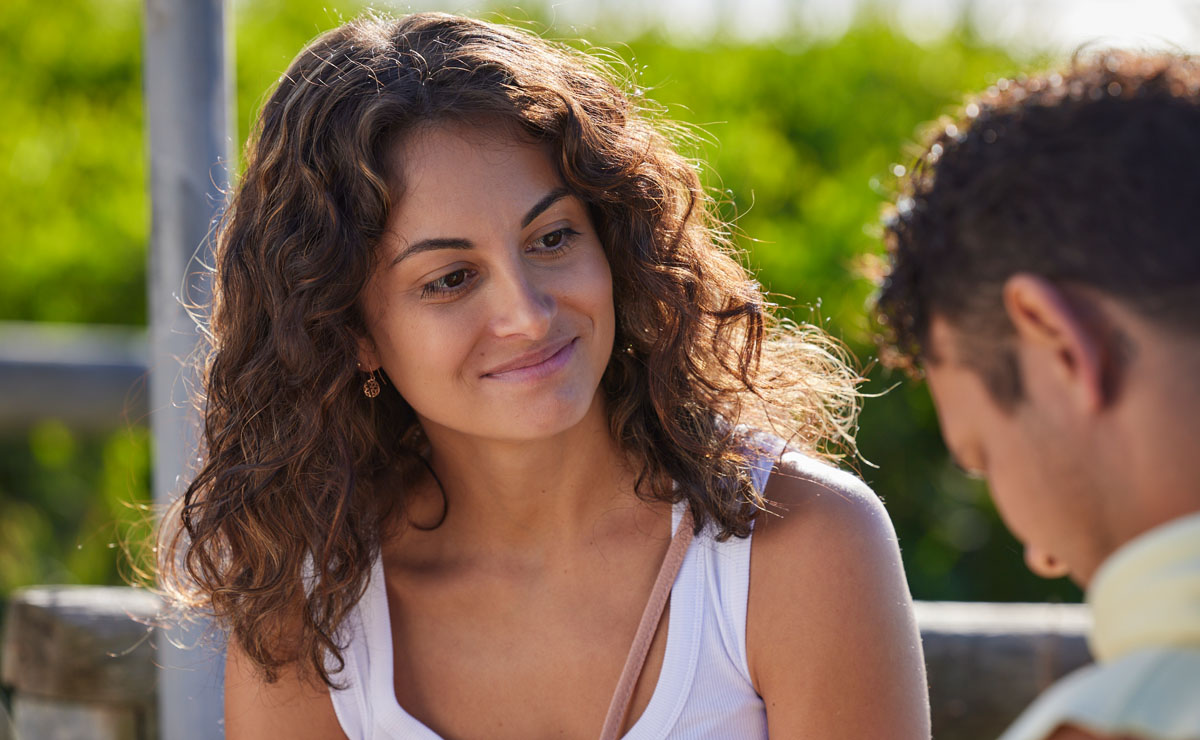 Zara explains that she just wanted to check out his new shop, and as she asks her old friend for a hug, Xander sees them and wonders what is going on.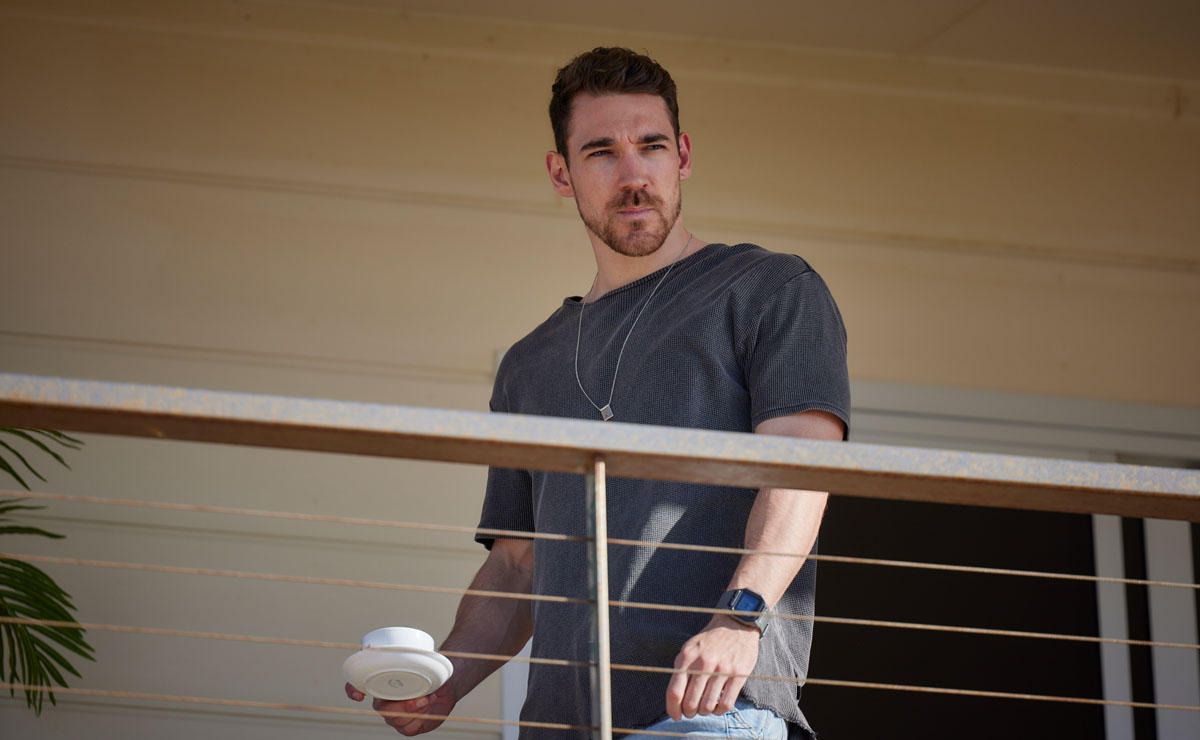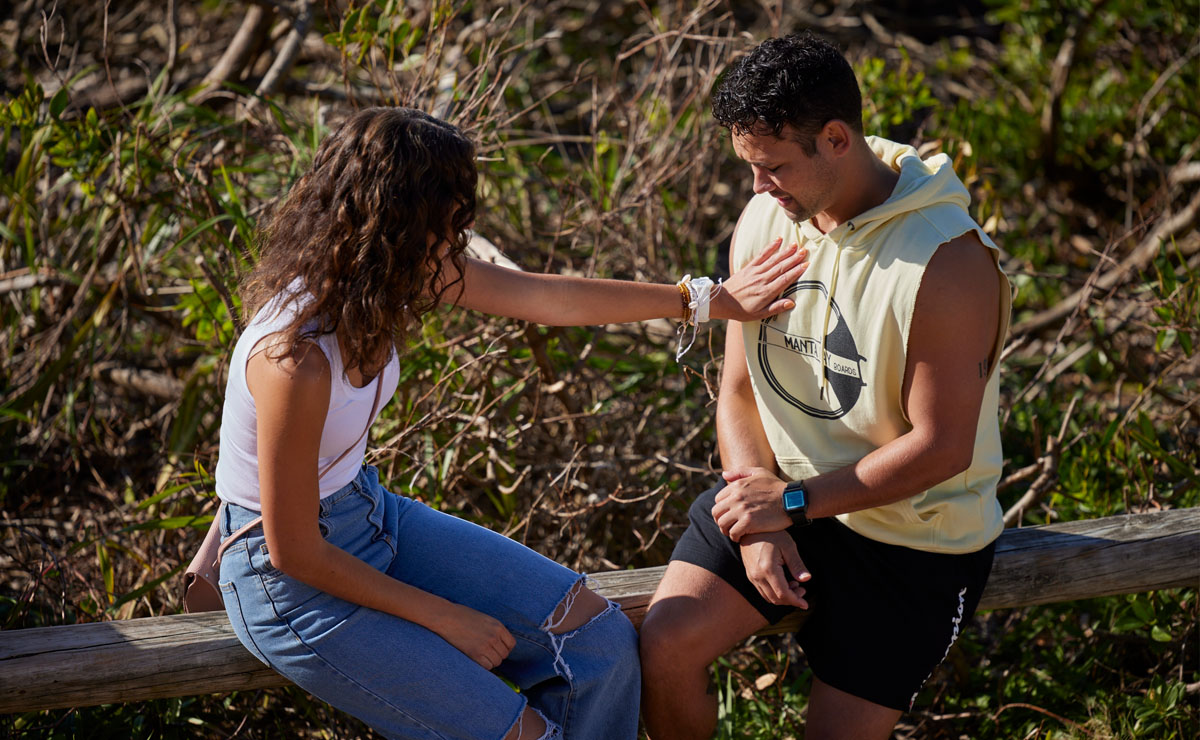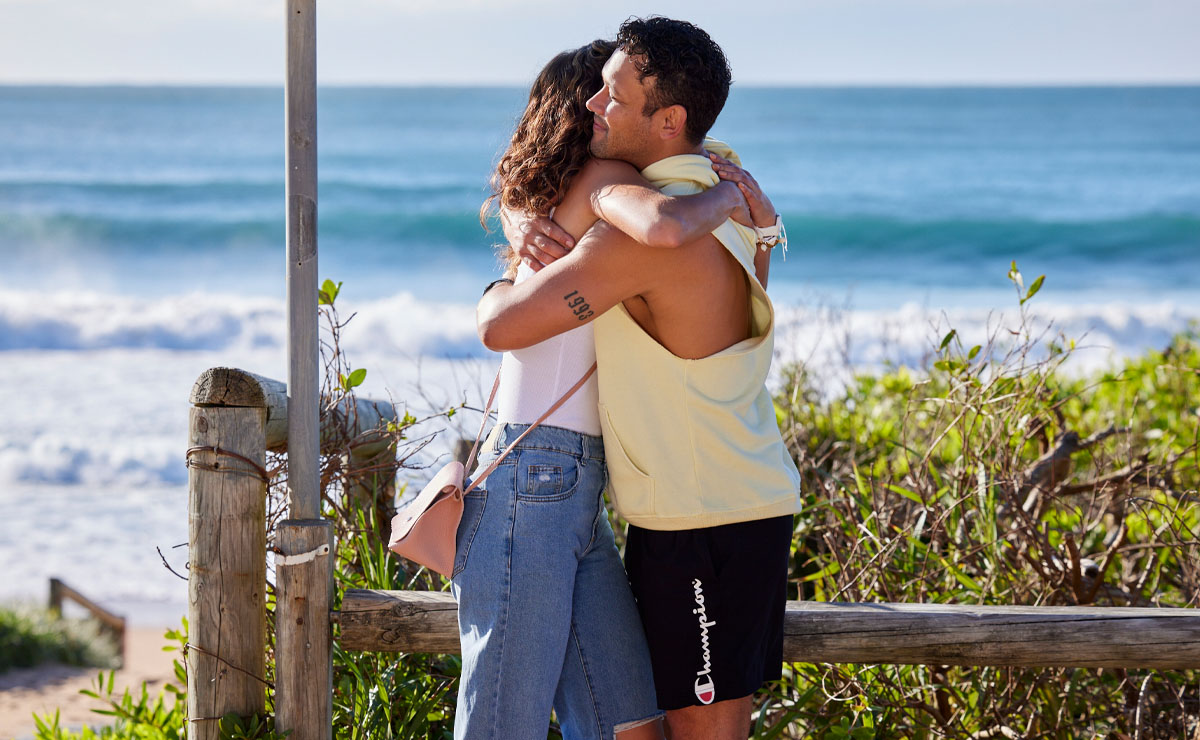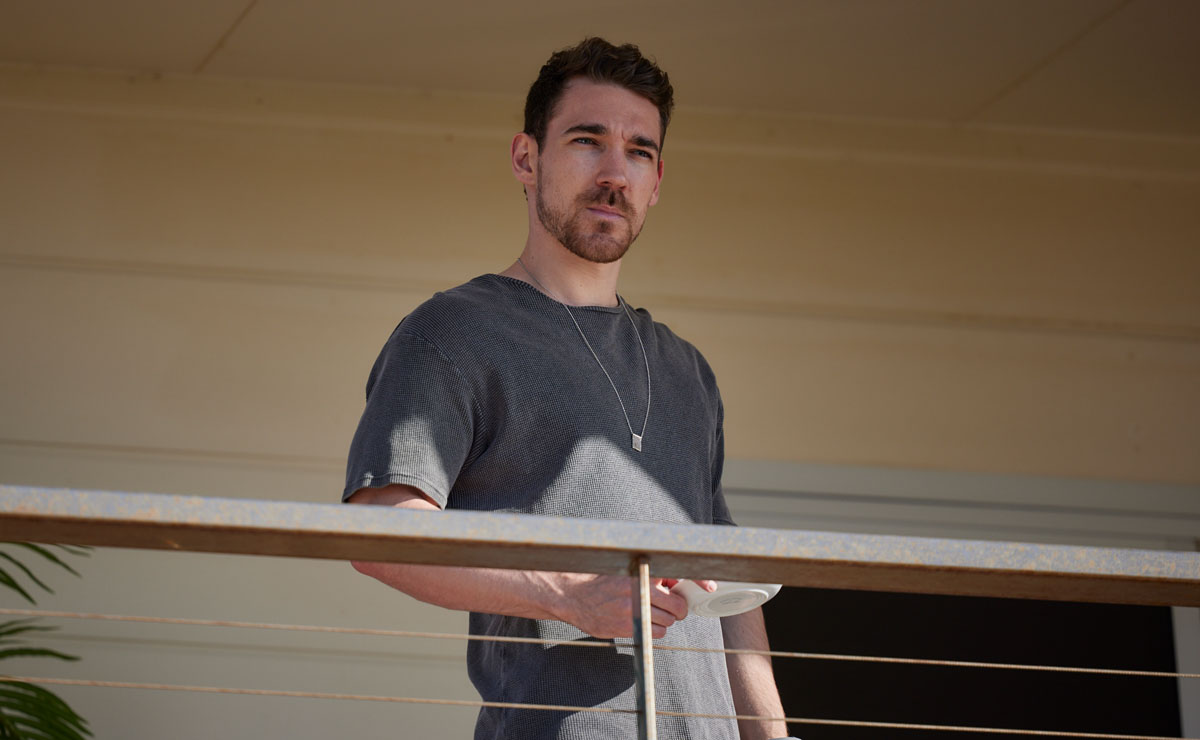 Yet it soon becomes clear that the pair are more than just exes. When Mali tries to casually introduce Zara to Xander, she boldly announces that she's Mali's promised wife!
Mali later tries to explain to Xander that his being 'promised' to Zara was an ongoing joke that their mothers would torment them with, and although some of the communities back home do still believe in arranged marriages, his own community isn't one of them.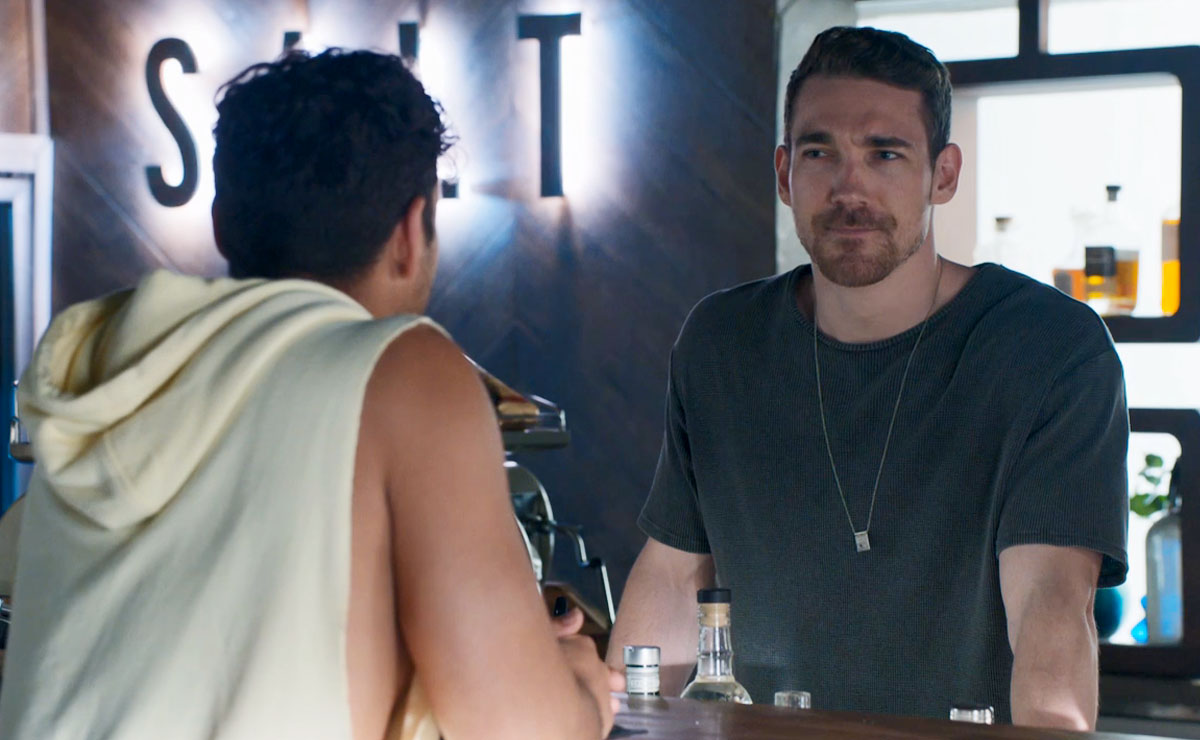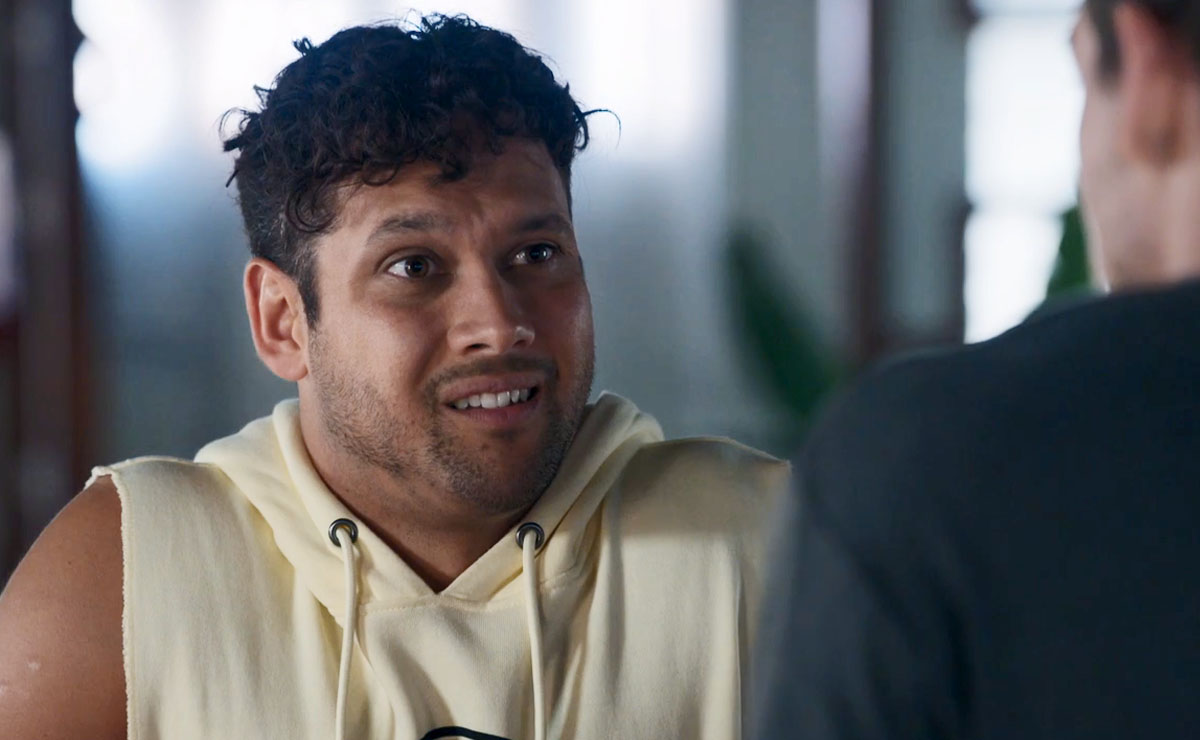 Xander struggles to get his head around it, particularly when Mali admits that there are still people hoping for the pair to get together.
The burning issue however, is how Rose will react…particularly when Zara announces that she's planning on staying at Mali's place…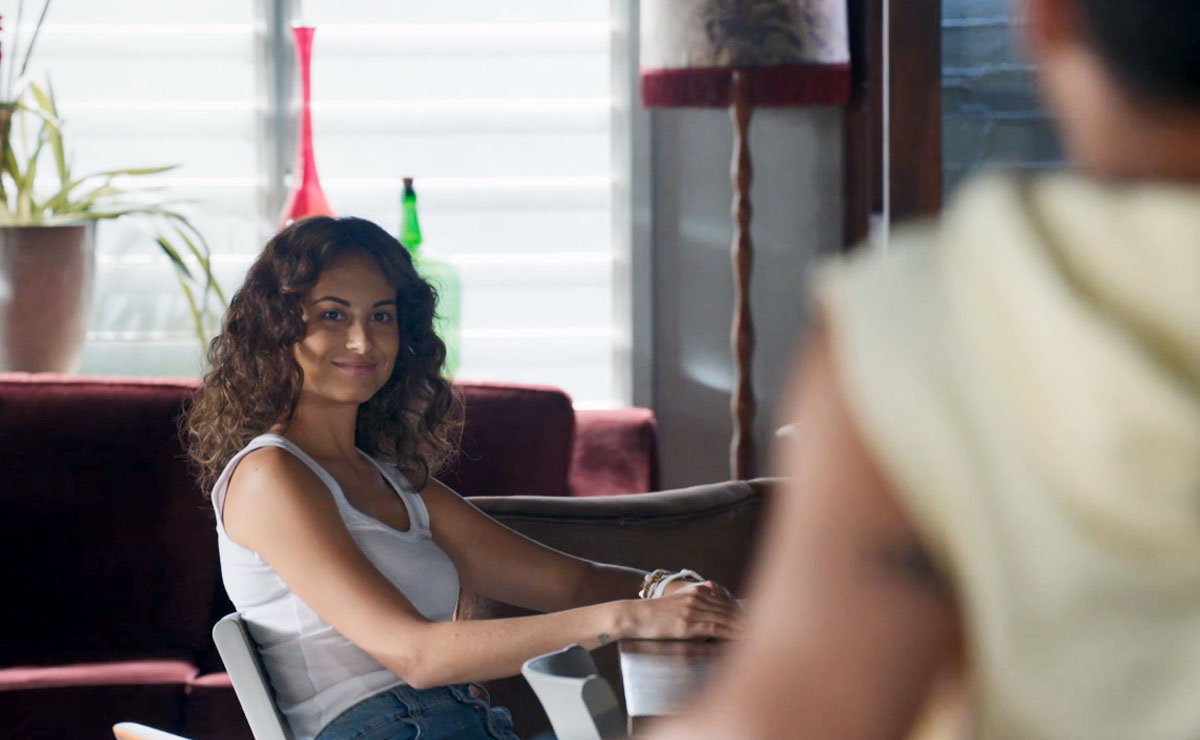 ---
Elsewhere in Summer Bay, Theo (Matt Evans) unexpectedly finds himself caught up in the ongoing disagreements between Roo (Georgie Parker) and Marilyn (Emily Symons).
Having made it clear to Marilyn that she blames her for the months of rehab she's had to go through, Roo had pretended to both Alf (Ray Meagher) and Marilyn that all was forgiven, in order to encourage Alf to head off on his latest trip to Merimbula. Marilyn was heartbroken when Roo later told her nothing had changed and they were no longer friends.
As Roo prepared to finally return home to Summer Bay House, she told Marilyn that she wanted her to move out, leaving Leah (Ada Nicodemou) to offer a distraught Marilyn a bed at her and Justin's (James Stewart) place.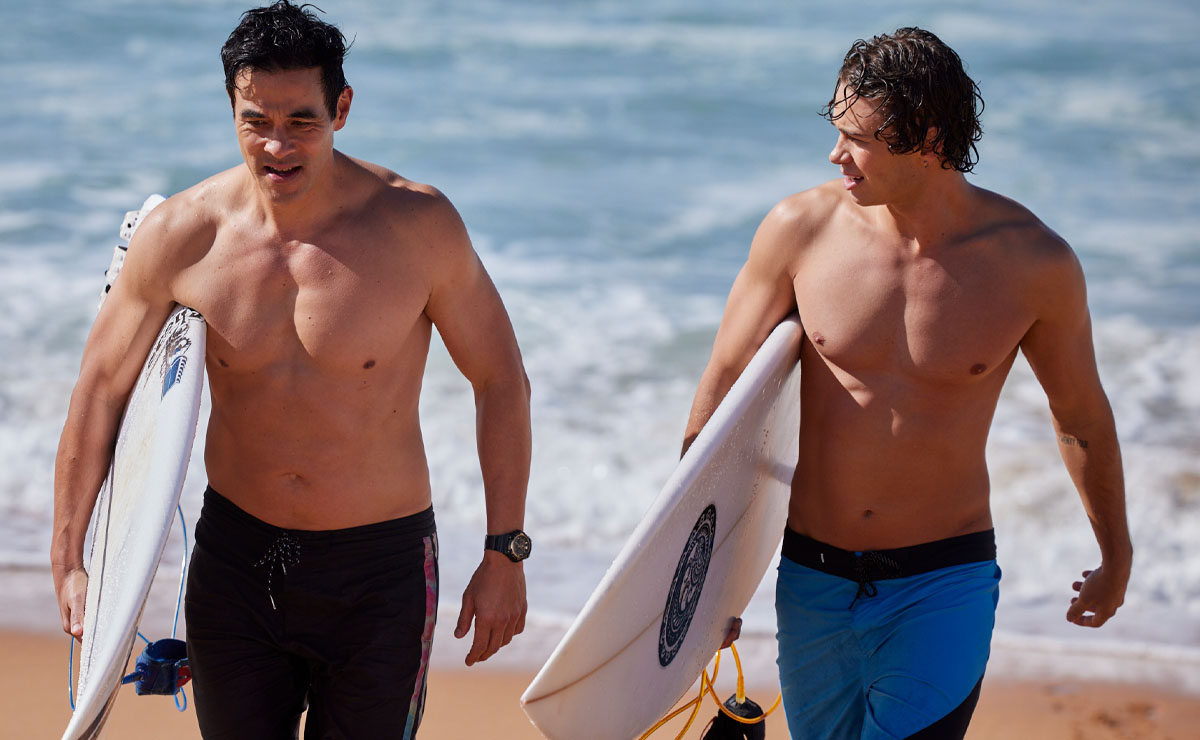 Next week, after only one night, Justin and Theo are already fed up of having Marilyn around, with her constantly bursting into tears.
Although Leah had told Justin she was willing to rescind the invitation, it was on the condition that Justin be the one to break the news to Marilyn. Theo wasn't impressed when Justin subsequently chickened out.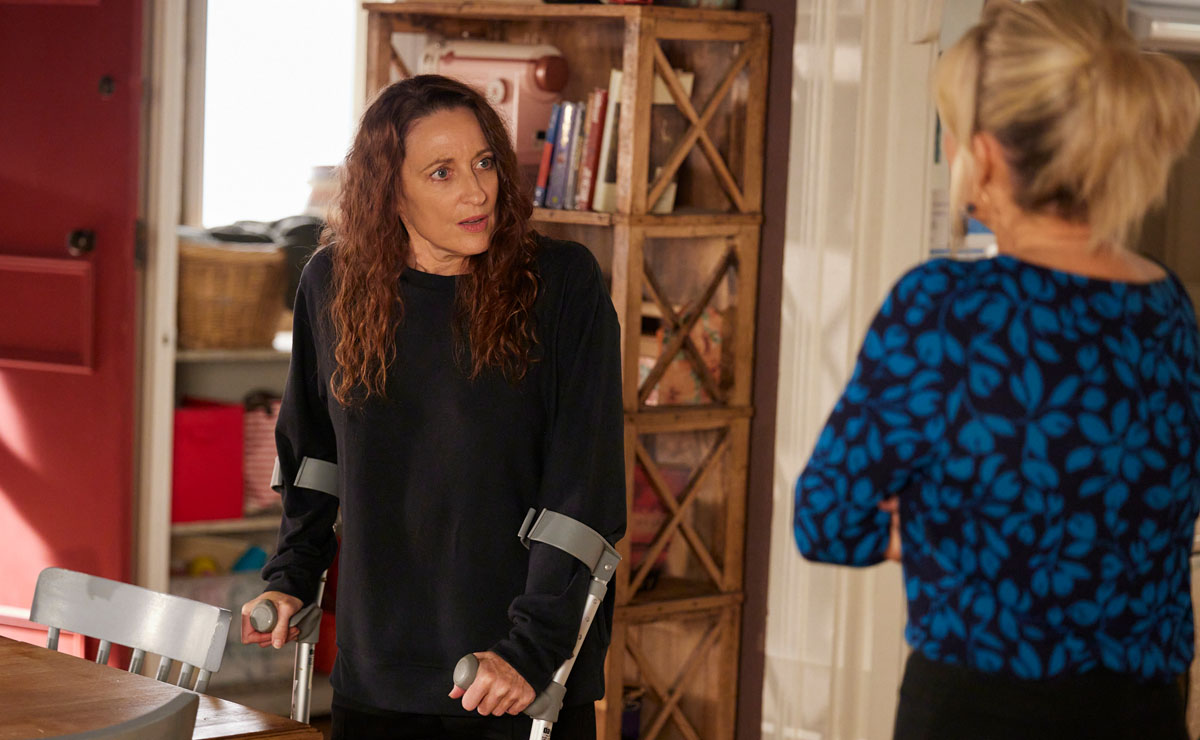 When Leah later takes Roo home from the hospital, they're both surprised to find Marilyn waiting for them.
Roo pleads for Marilyn to leave, but she refuses, stating that she promised Alf that she would look after Roo. She may have moved out as requested, but that doesn't mean she's going to stay away when Roo needs help at home.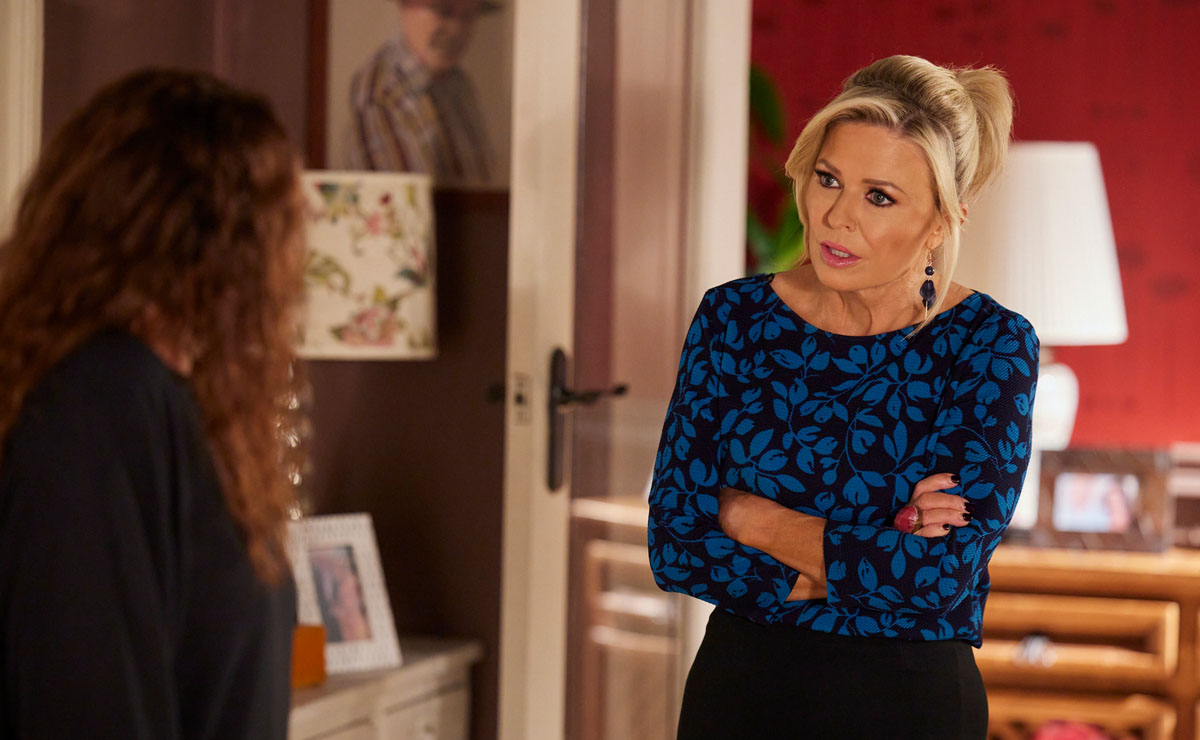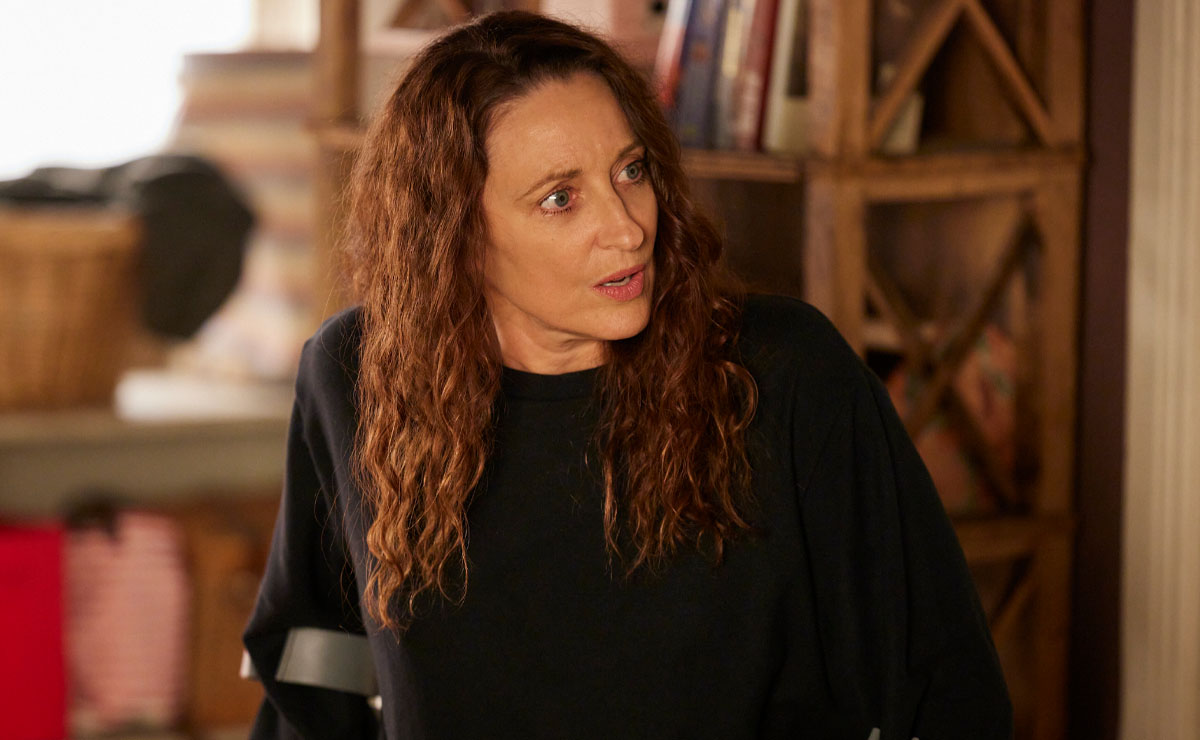 Whilst Leah is called into work, Roo despairs as she continues to demand Marilyn leave her alone. She's determined to prove that she doesn't need Marilyn's assistance, but as she gets up to make herself a sandwich, it's clear that she's struggling.
Theo later brings round some food from Leah, to find himself walking in on yet another argument between the pair.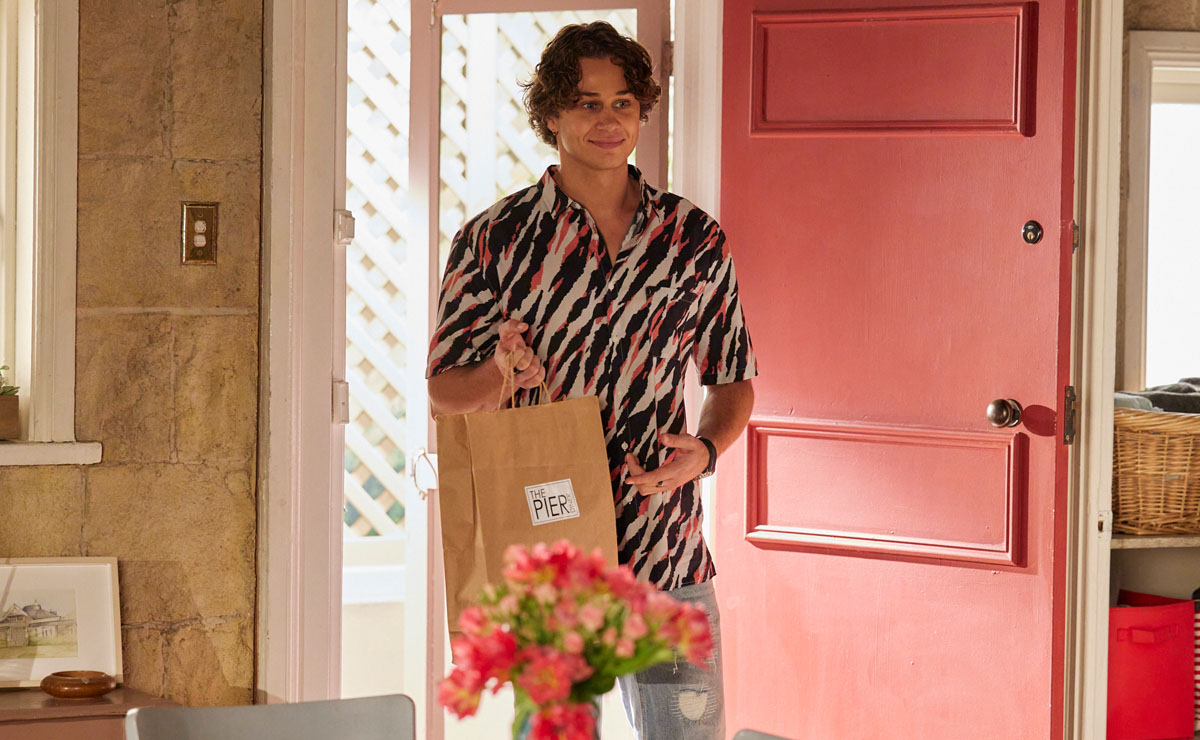 Marilyn then gives Roo an ultimatum, either she lets her stay, or she'll ring Alf and let him know exactly what his daughter has been up to.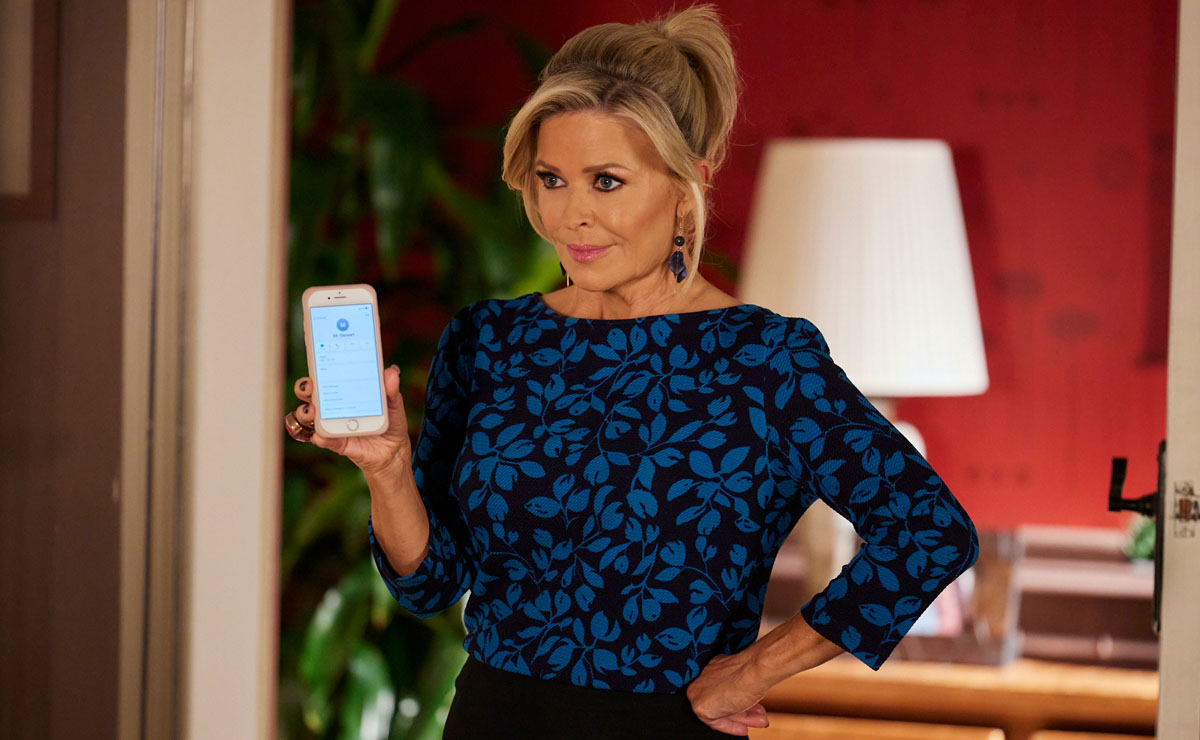 Roo's angry, Alf deserves a break and she doesn't think Marilyn is being fair on him, but it seems that Maz is serious.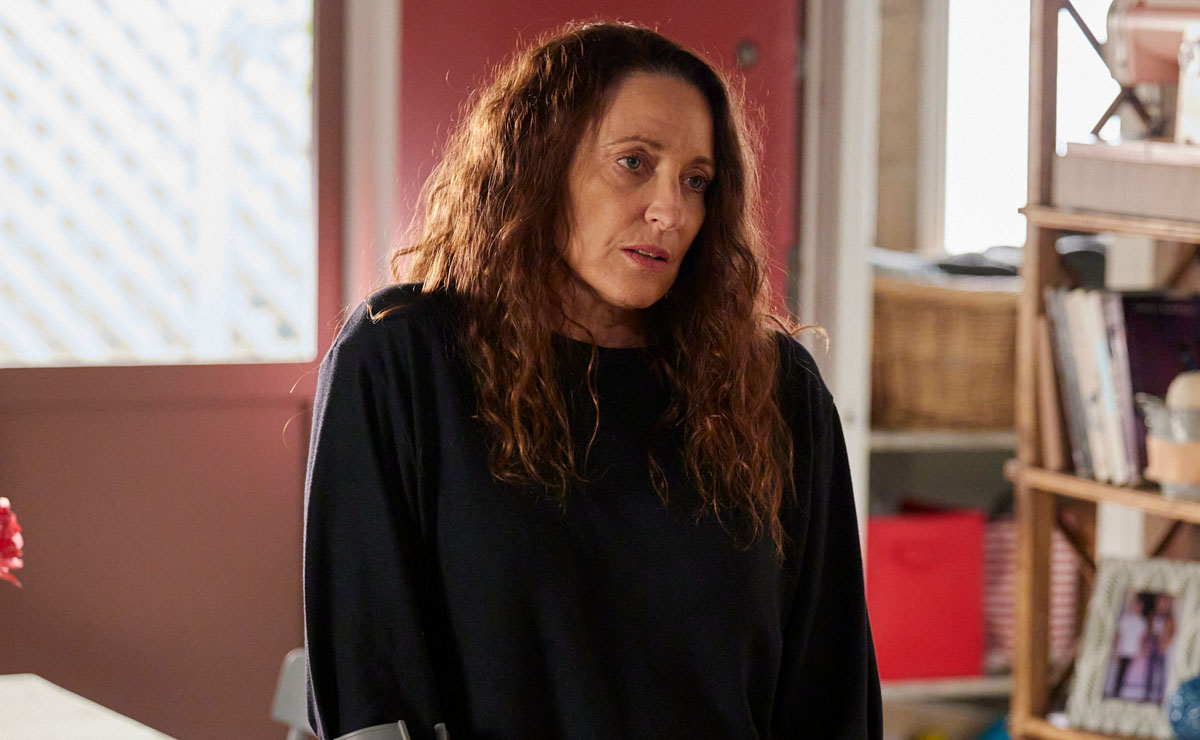 Marilyn eventually finds a compromise, and leaves a reluctant Theo to look after Roo whilst she seeks out an alternative.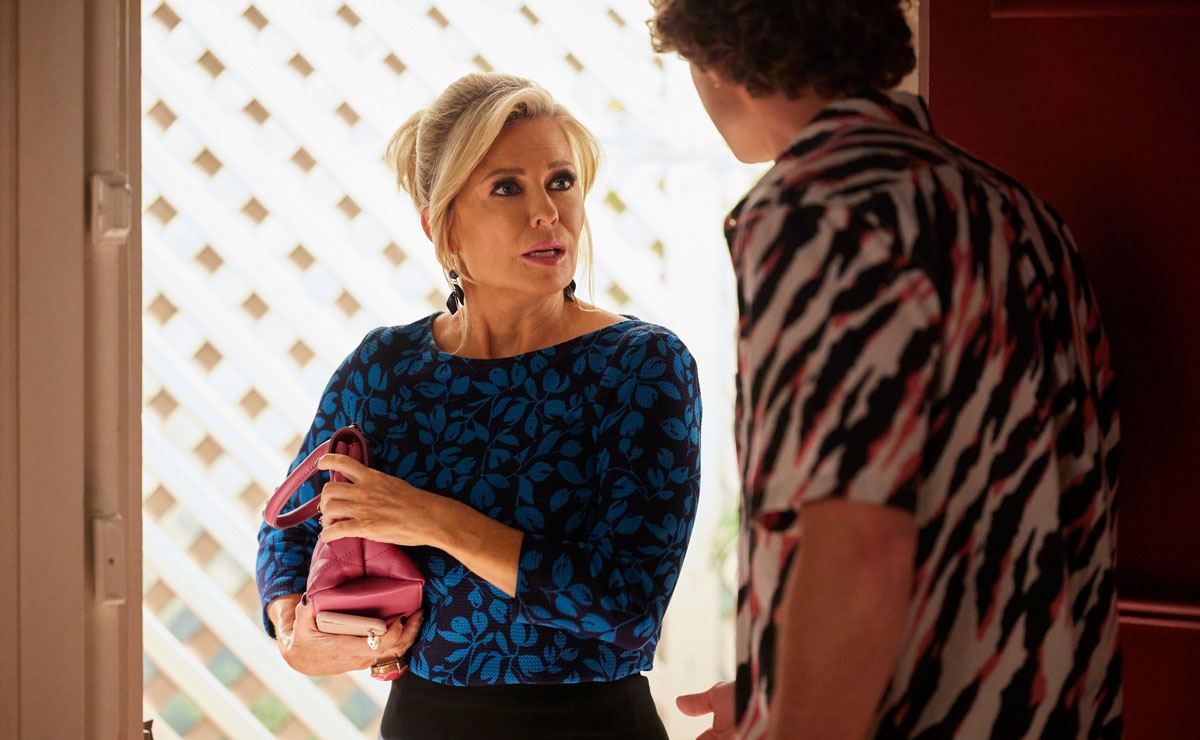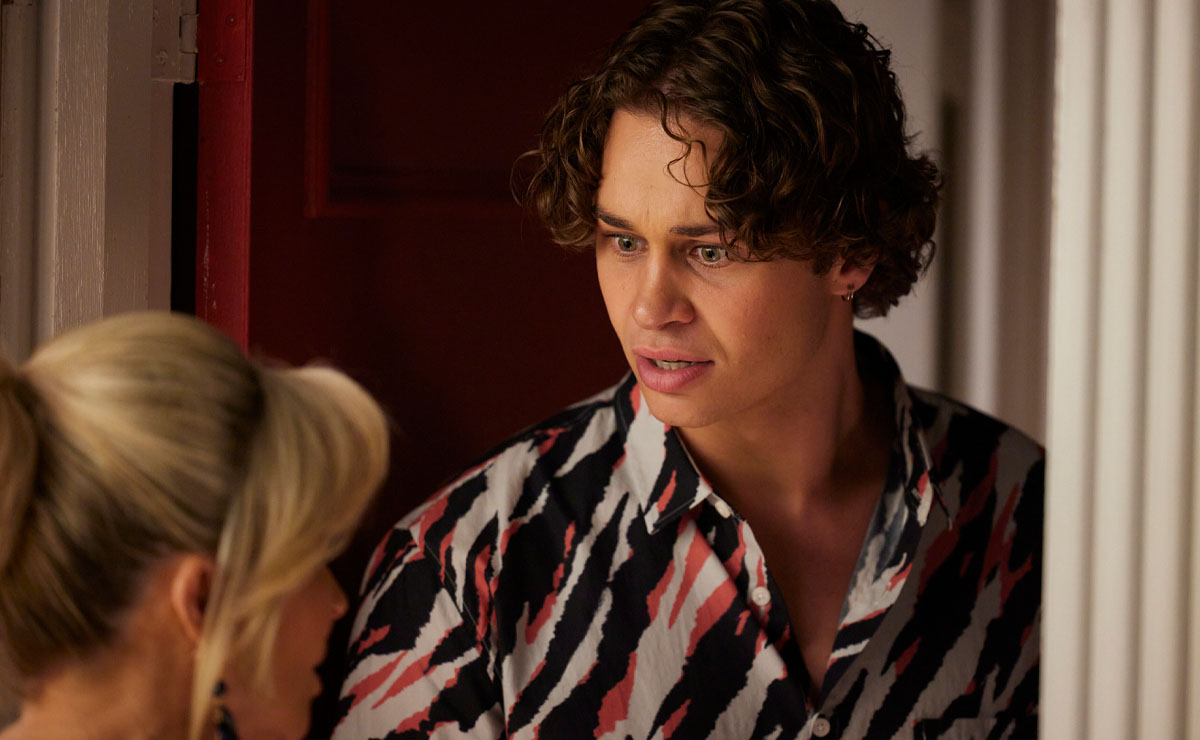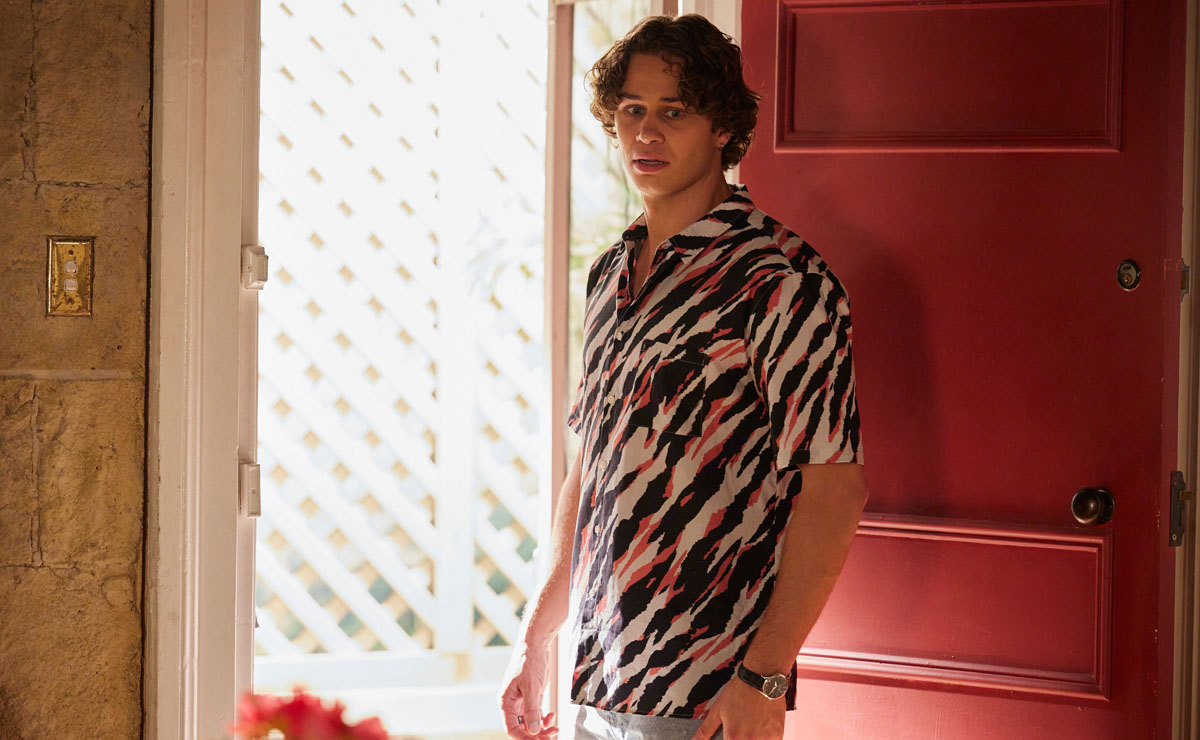 Poor Theo can't get a word in before he finds himself acting as Roo's temporary carer, and as he stays on into the evening, he can see that Roo's pain is increasing.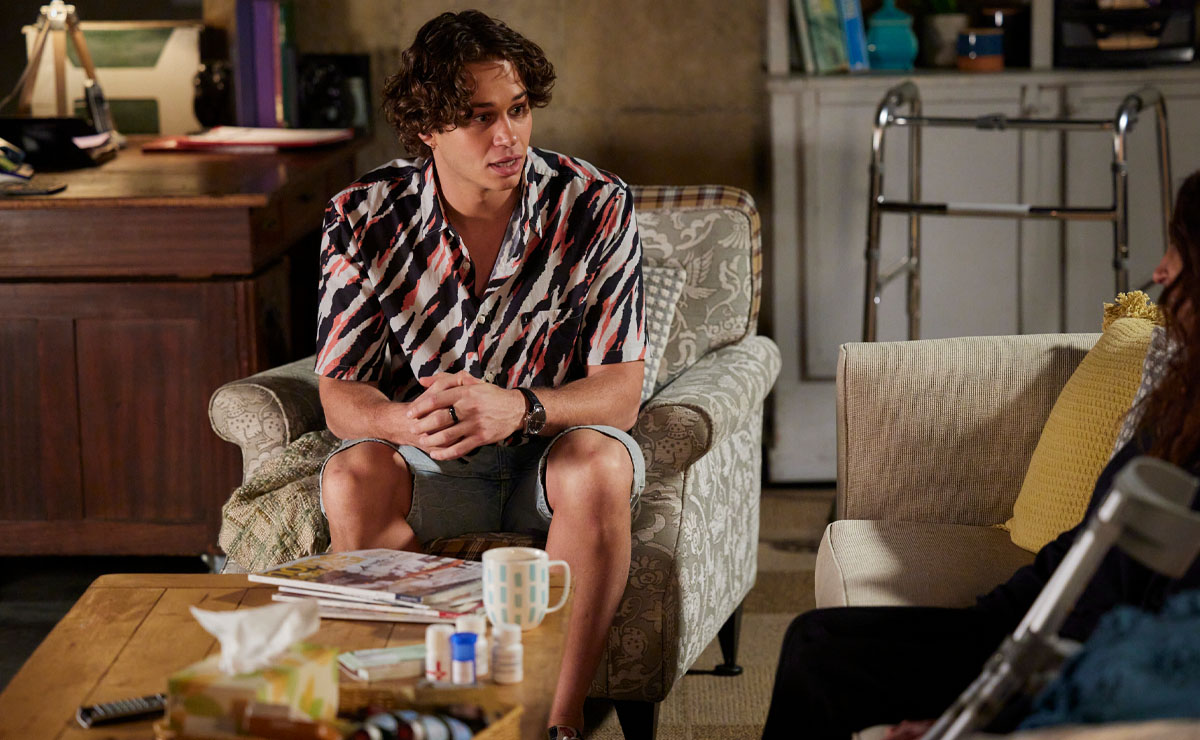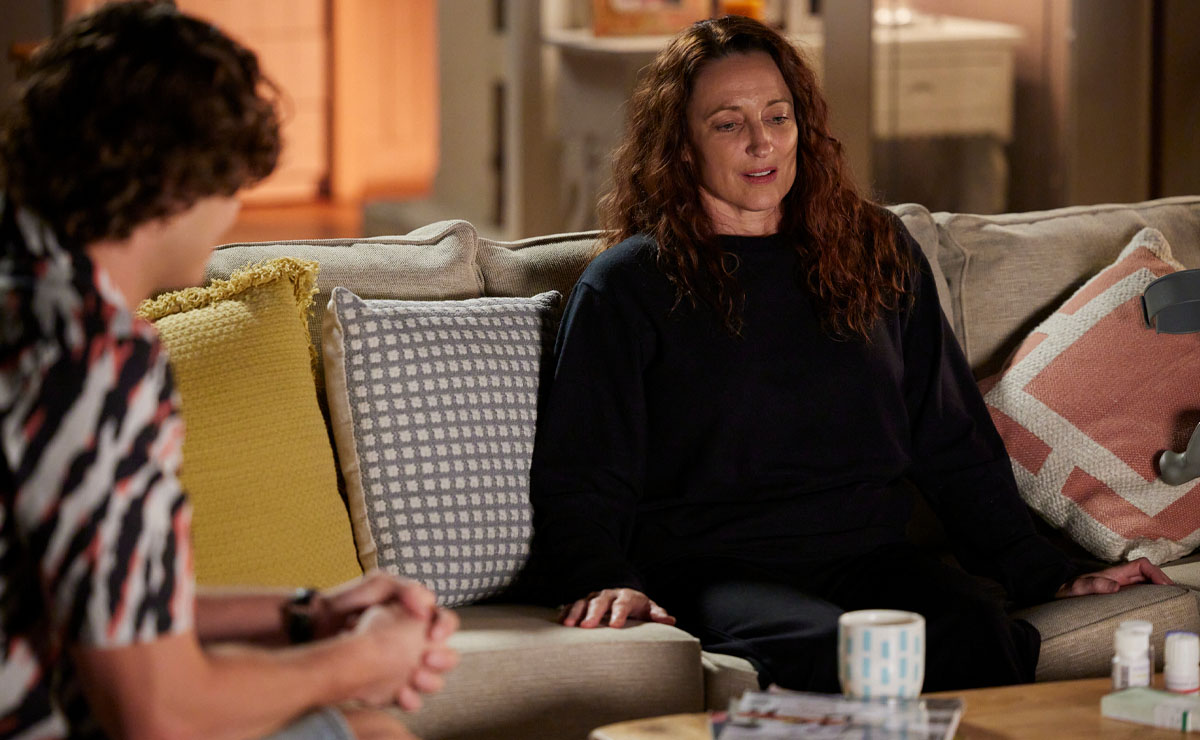 Theo makes a sneaky phone call to Marilyn, who then brings Dr Bree (Juliet Godwin) over to the house.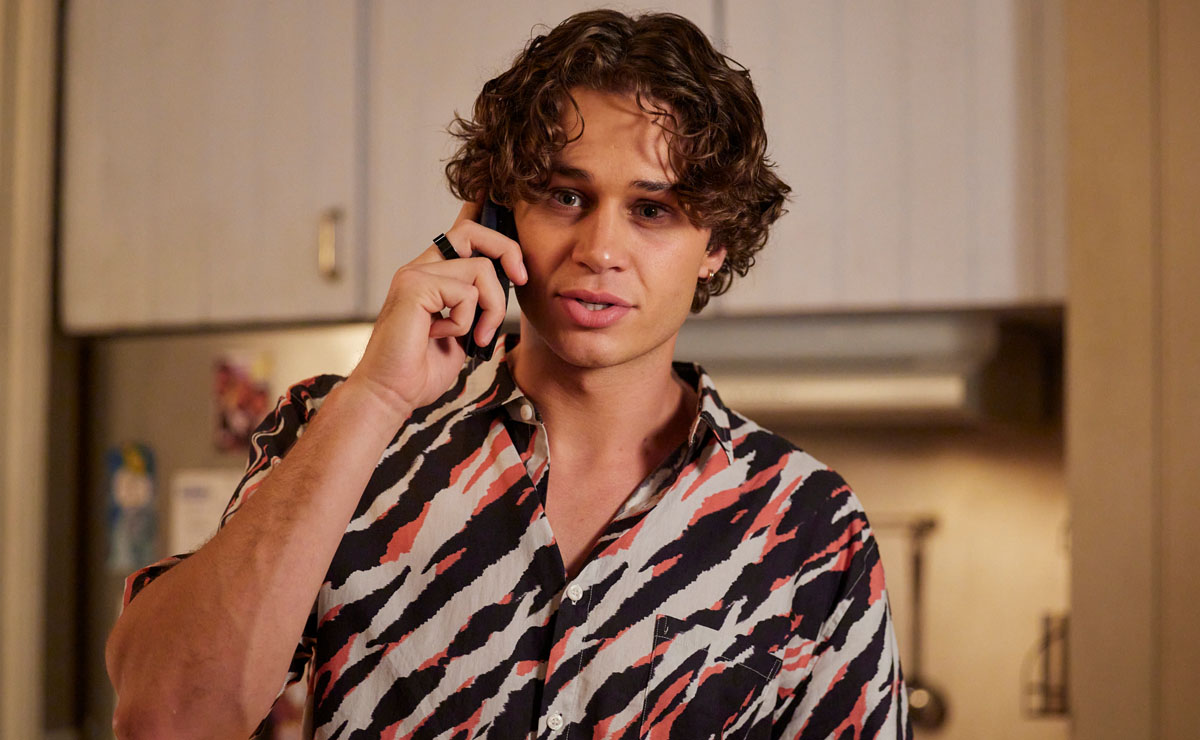 Bree can immediately see that Roo is already struggling, and when she learns what's gone down, she's quick to remind Roo that she was only discharged on the condition that Marilyn would be taking care of her at home. If she doesn't have someone there full-time with her, then she will have to return to hospital.
Will Roo agree to Marilyn staying?
---
Tane faces a tough choice when Felicity tells him she'll never change her mind about having children – is she enough for him?
---
Monday 6th November (Episode 8121)
Felicity dreads disappointing Tane. Dana receives good news. Cash grapples with an uncertain future.
Tuesday 7th November (Episode 8122)
Felicity spells it out for Tane. Cash snaps at Eden. Can Justin turn away a homeless Marilyn?
Wednesday 8th November (Episode 8123)
Kirby yearns for her best friend. Marilyn gives Roo an ultimatum. "Magic Mali" goes viral.
Thursday 9th November (Episode 8124)
Tensions rise between Roo and Marilyn. Remi lashes out at Bree.
Friday 10th November (Episode 8125)
A blast from Mali's past hits the Bay. John gives Remi food for thought. Justin resists cohabitating with Marilyn.
Spoilers in your inbox every weekend!