Home and Away Spoilers – Justin discovers Ava's saucy photos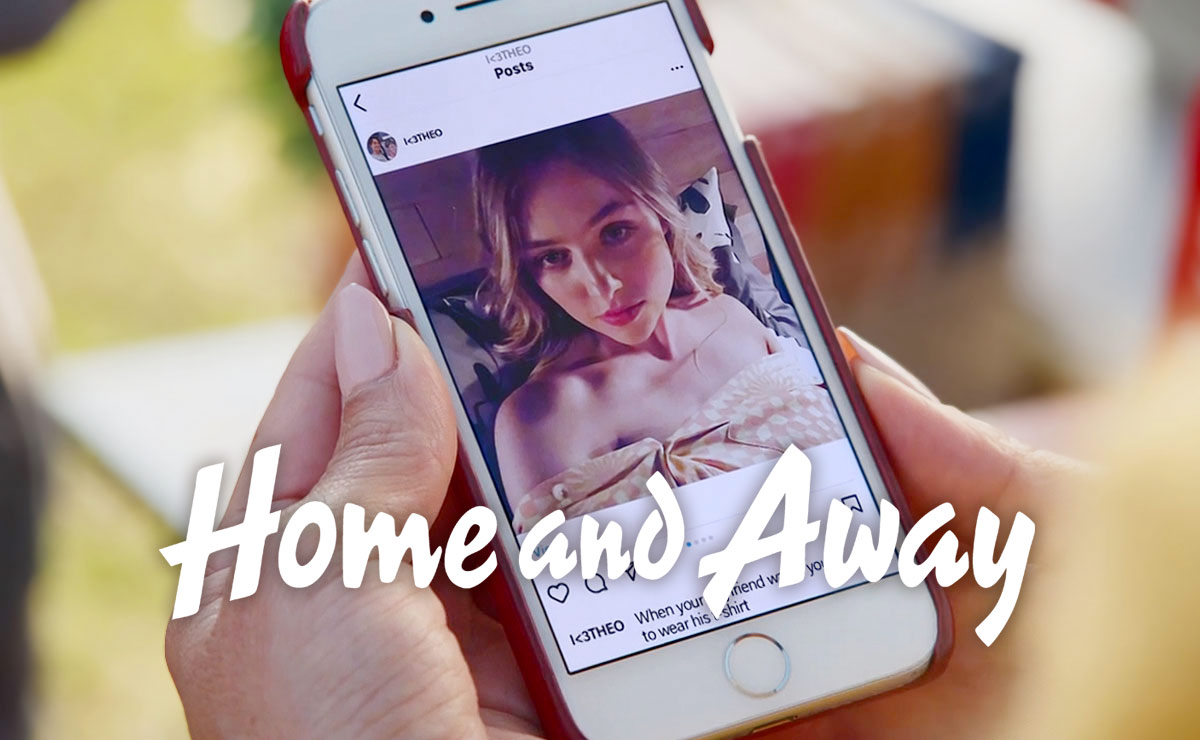 Next week on Home and Away in the UK, Justin faces some hard truths as he discovers the true extent of Ava's infatuation with Theo.
Justin (James Stewart) was surprised when his 16-year-old rocked up unannounced at the garage a few weeks ago, but it didn't take long for viewers to discover that Ava (Annabel Wolfe) had an ulterior motive in visiting the Morgan household.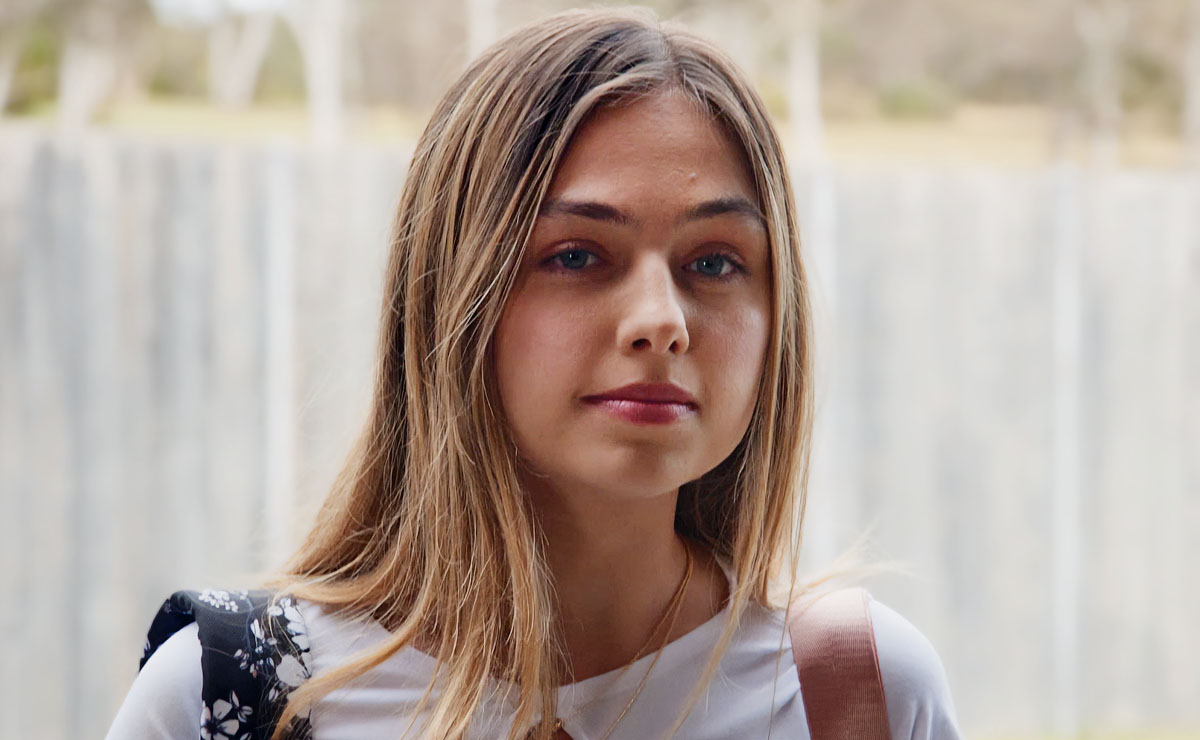 It turned out that Ava was the person behind an anonymous Lyrik fan account, who had formed an obsession with the band's frontman Theo (Matt Evans).
Posting under the name I<3Theo, the account had become a concern for both Theo and his girlfriend Kirby (Angelina Thomson) who had ended up blocking it.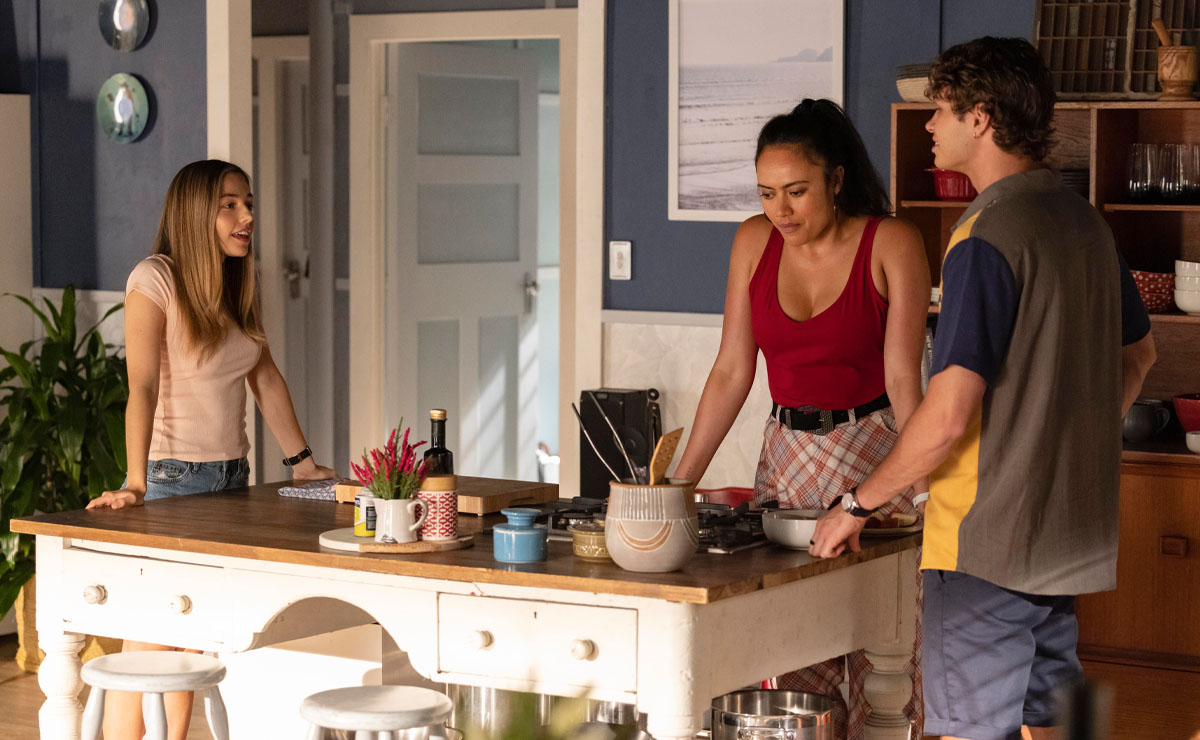 Ava's fixation on Theo wasn't lost on Kirby, and with Ava's increasing animosity towards her over time, Kirby's suspicions that it was more than an innocent crush were proved correct when she discovered Ava's scrapbook and realised her hidden identity.
Ava's claims that she was well and truly over her crush on Theo were enough to appease Justin, but as Theo remained uncomfortable around the teen, he opted to go and stay with Kirby for a while.
Justin in the meantime has refused to entertain the fact that Ava could be pulling the wool over his eyes, and has jumped to her defence when Leah (Ada Nicodemou) and Ava's tutor Roo (Georgie Parker) have tried to talk about it.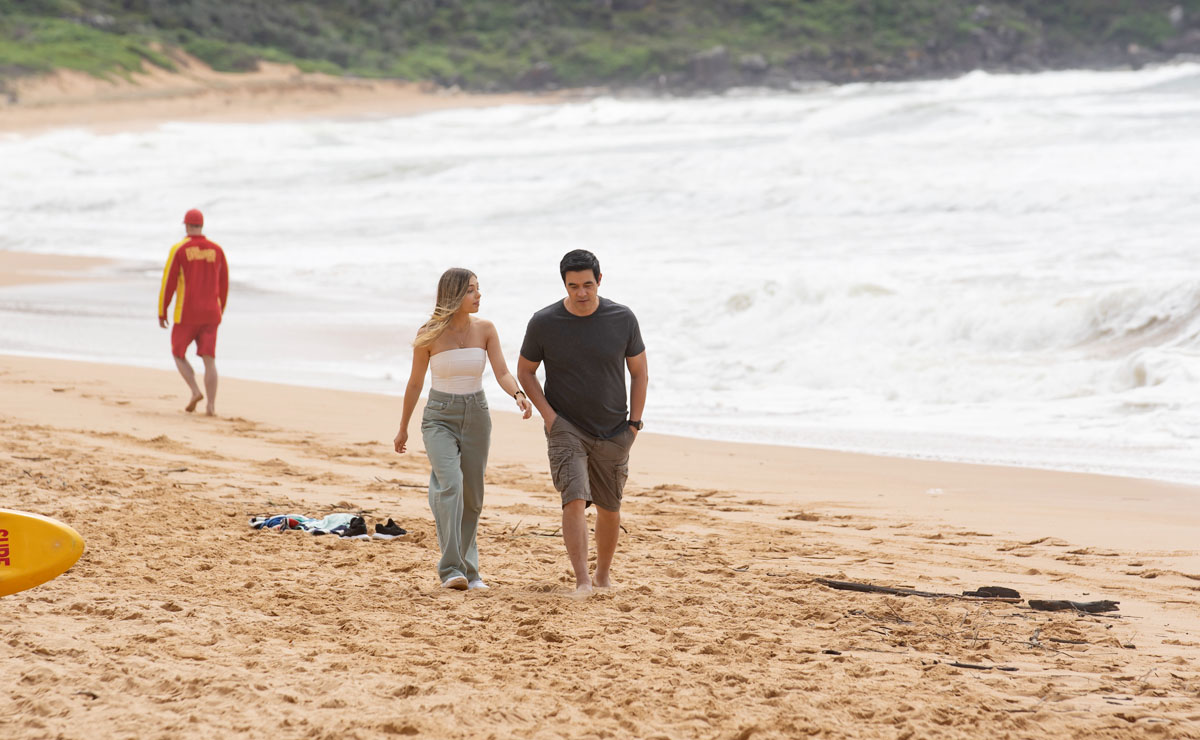 Next week, Justin is feeling as though he's finally getting somewhere with the father/daughter bonding. As the two walk along the beach, Ava reveals that she heard Justin and Leah having an argument about her. As Ava worries that she's coming between her dad and Leah, Justin assures her that it was him that Leah was frustrated with.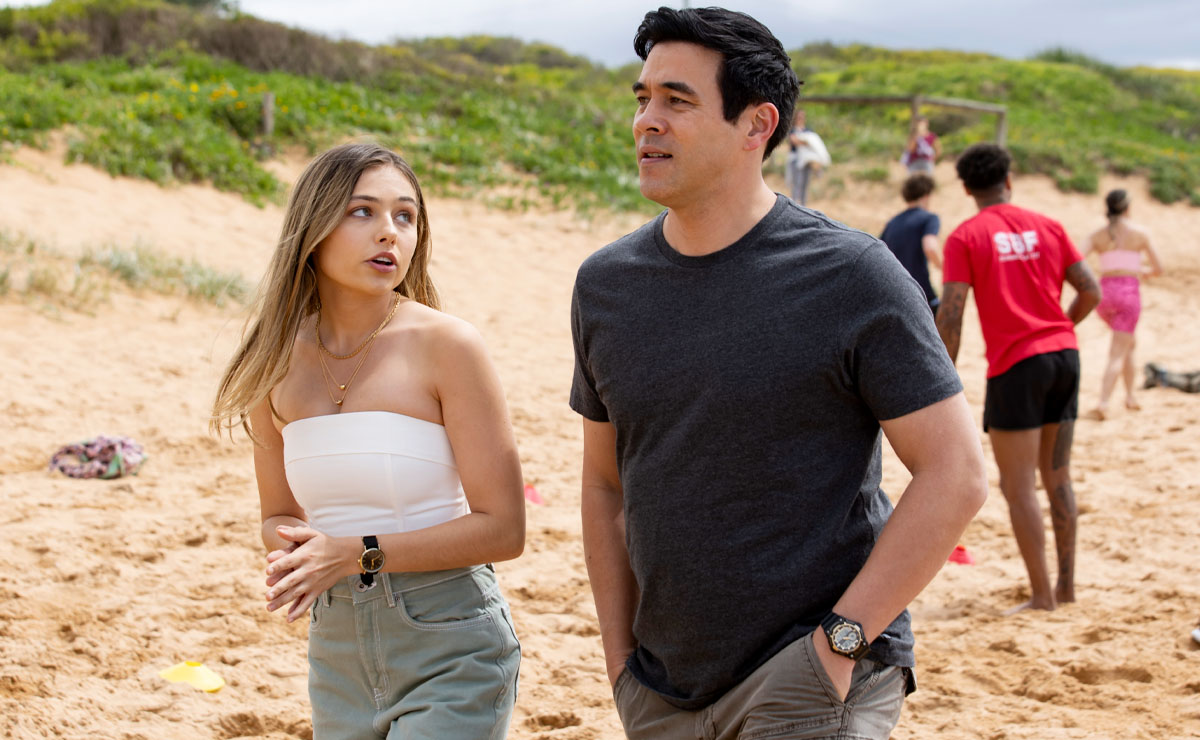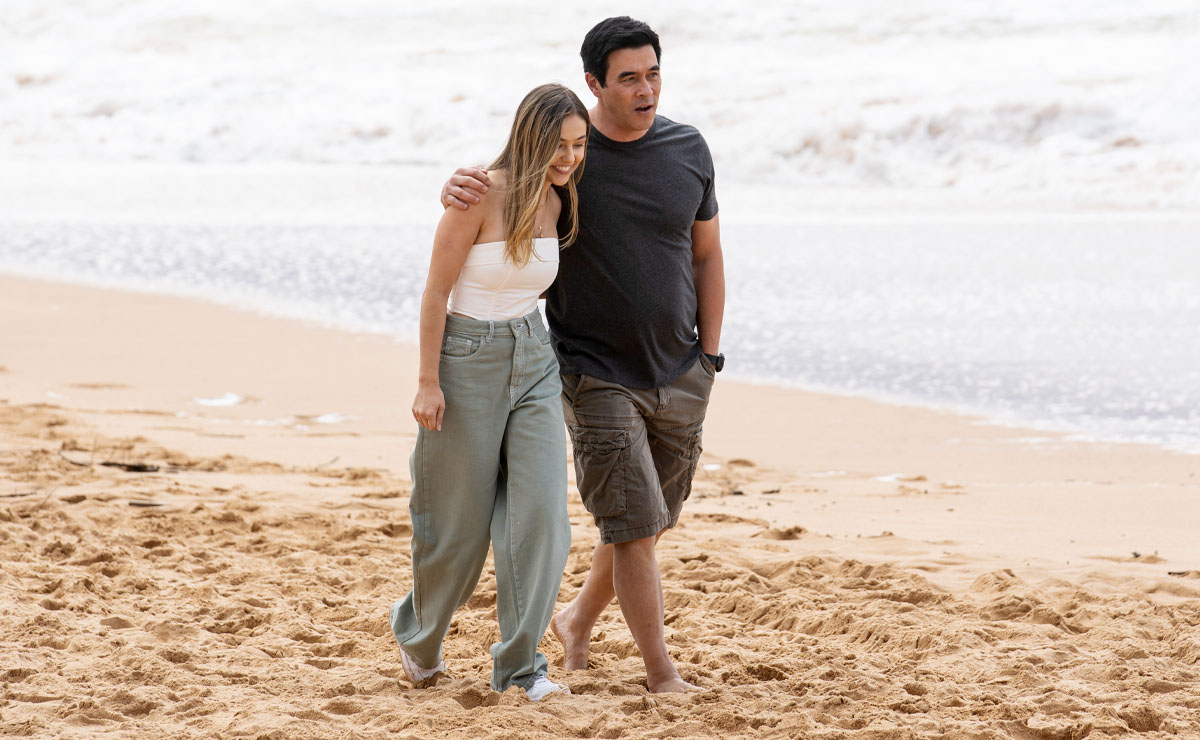 In the meantime, having heard about Ava's recent behaviour, Roo decides to take a look at her social media account, where she finds a sultry photo of Ava posing in what she claims is her boyfriend's shirt.
Concerned, Roo shows the photo to Leah, who is horrified to see that not only is the shirt Theo's, but the photo was also taken on his bed.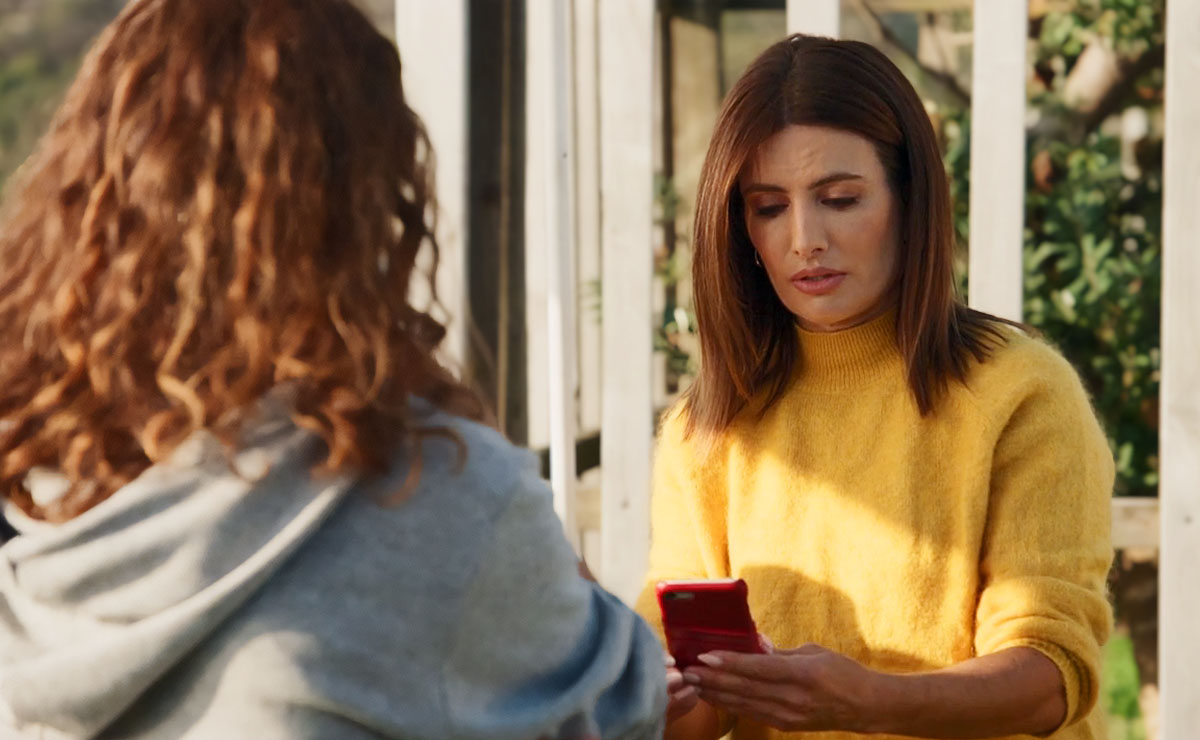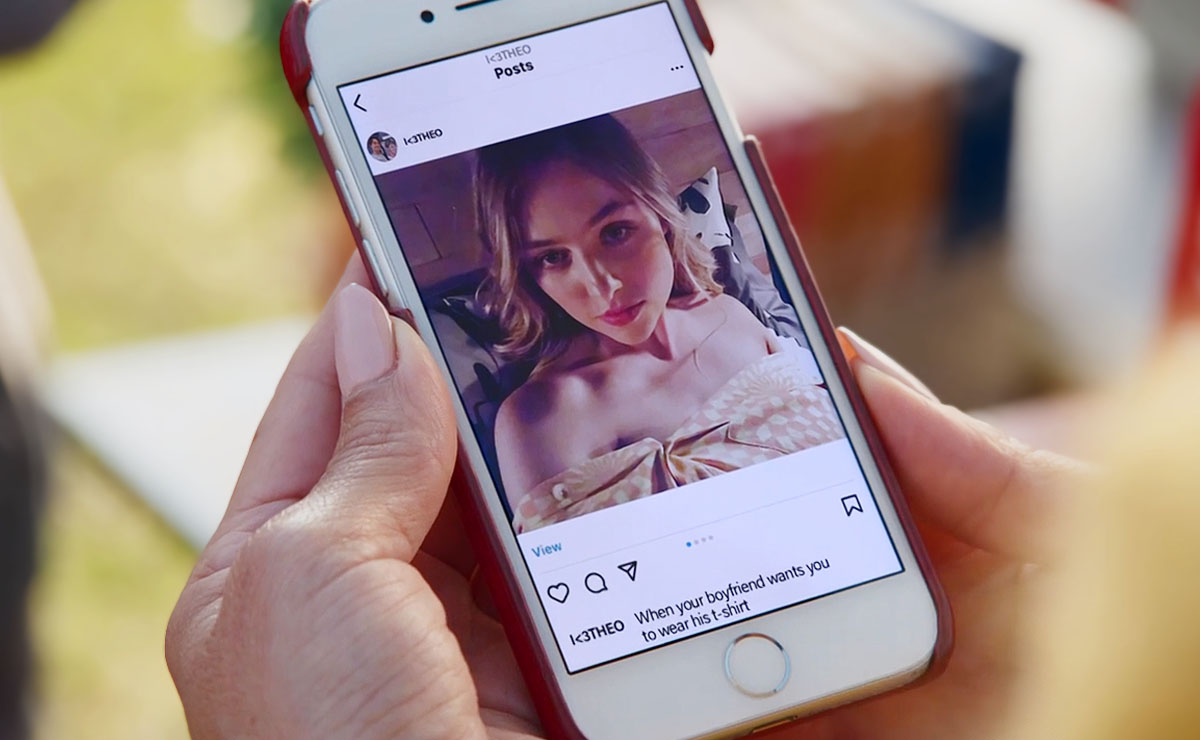 Although she didn't know it at the time, Leah had nearly caught Ava taking the photo on her return from Cyprus a couple of weeks ago. She had been confused to find Ava in Theo's room, who claimed she was looking for a phone charger she'd lent him.
Roo tells Leah that she can't keep quiet and should tell Justin, but it's certainly not a task that Leah is looking forward to…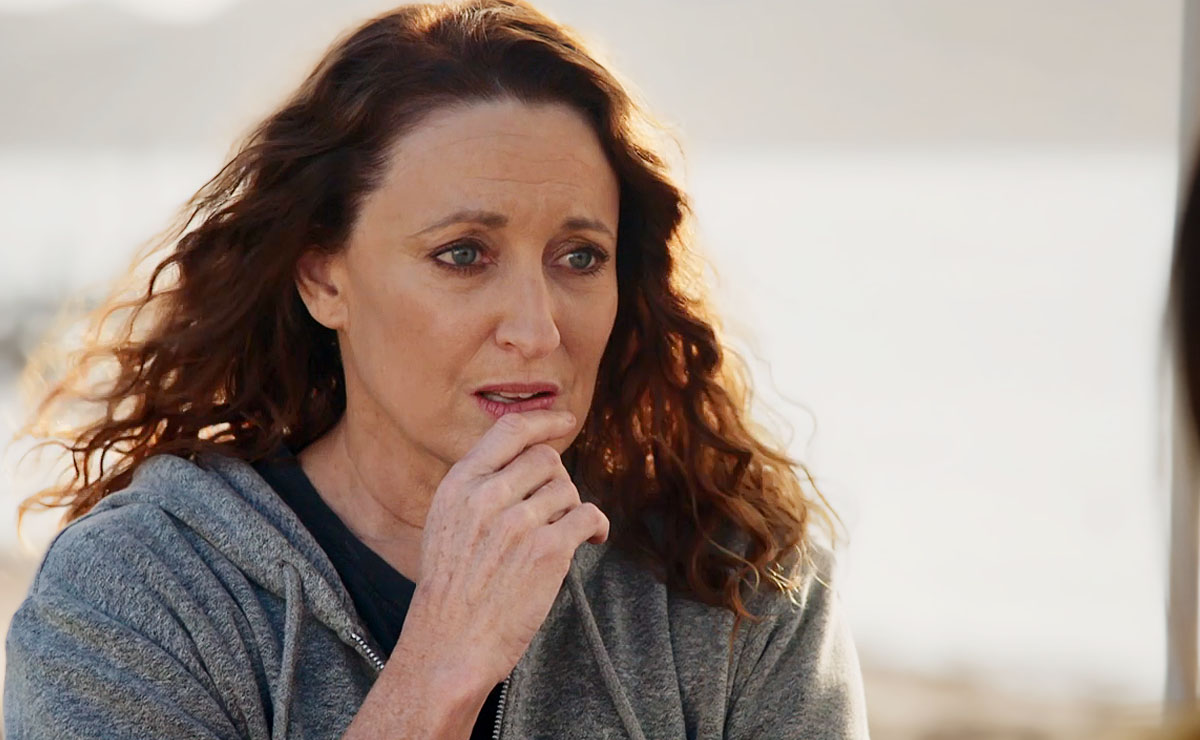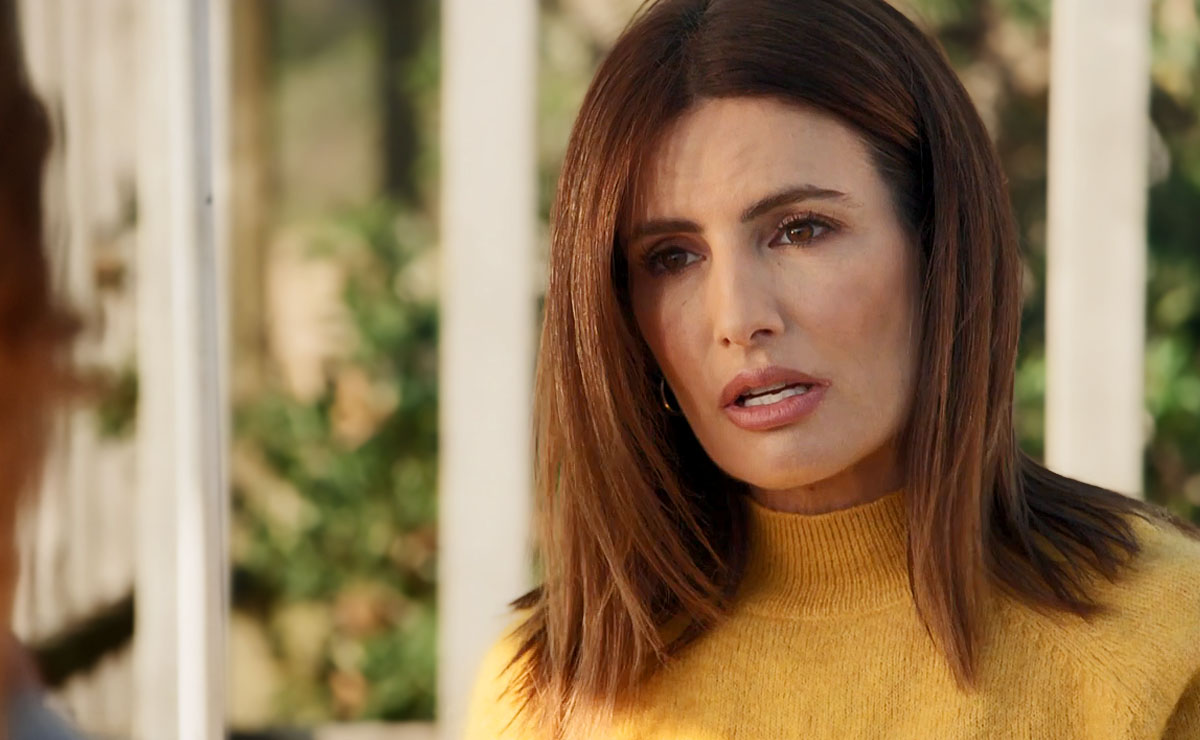 Back at the house, father and daughter are the picture of a happy family as they bake biscuits in the kitchen.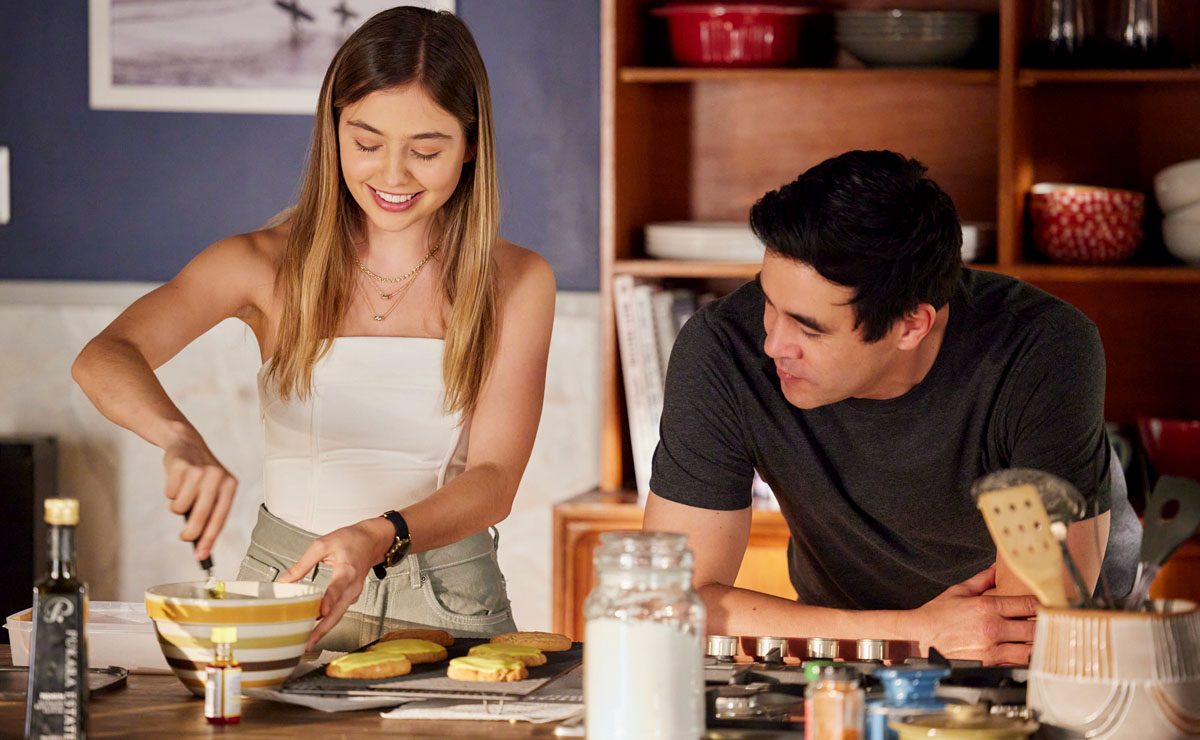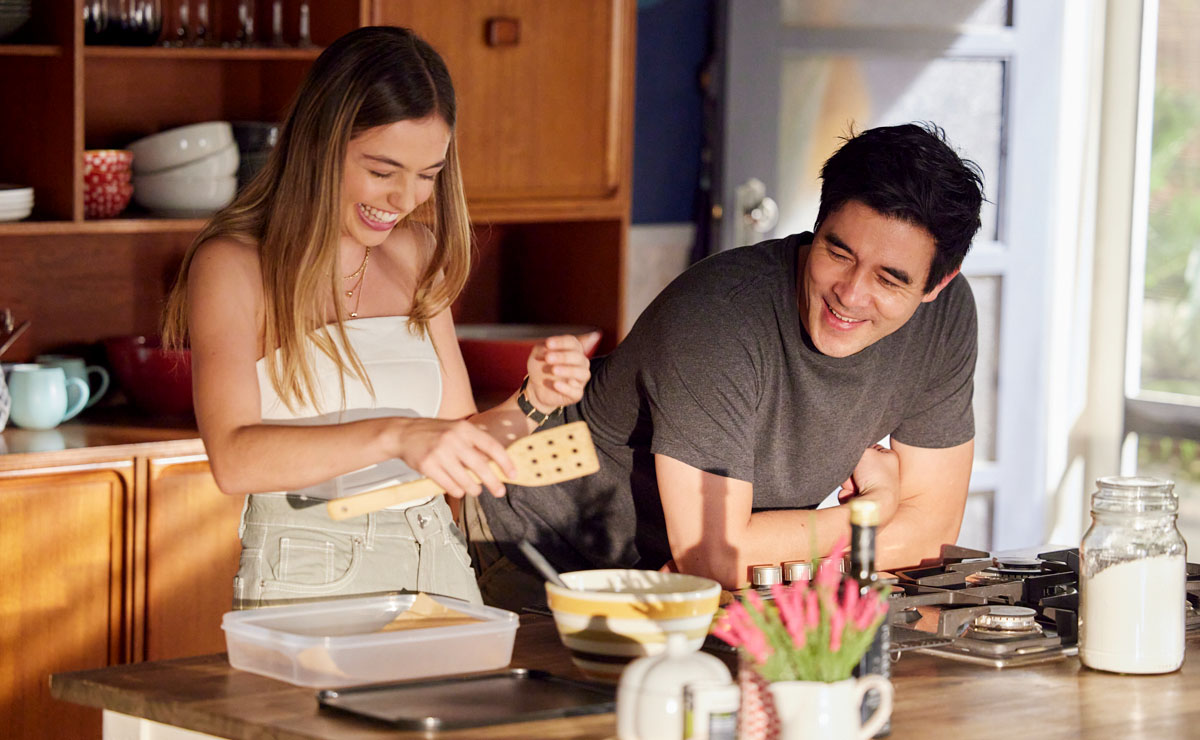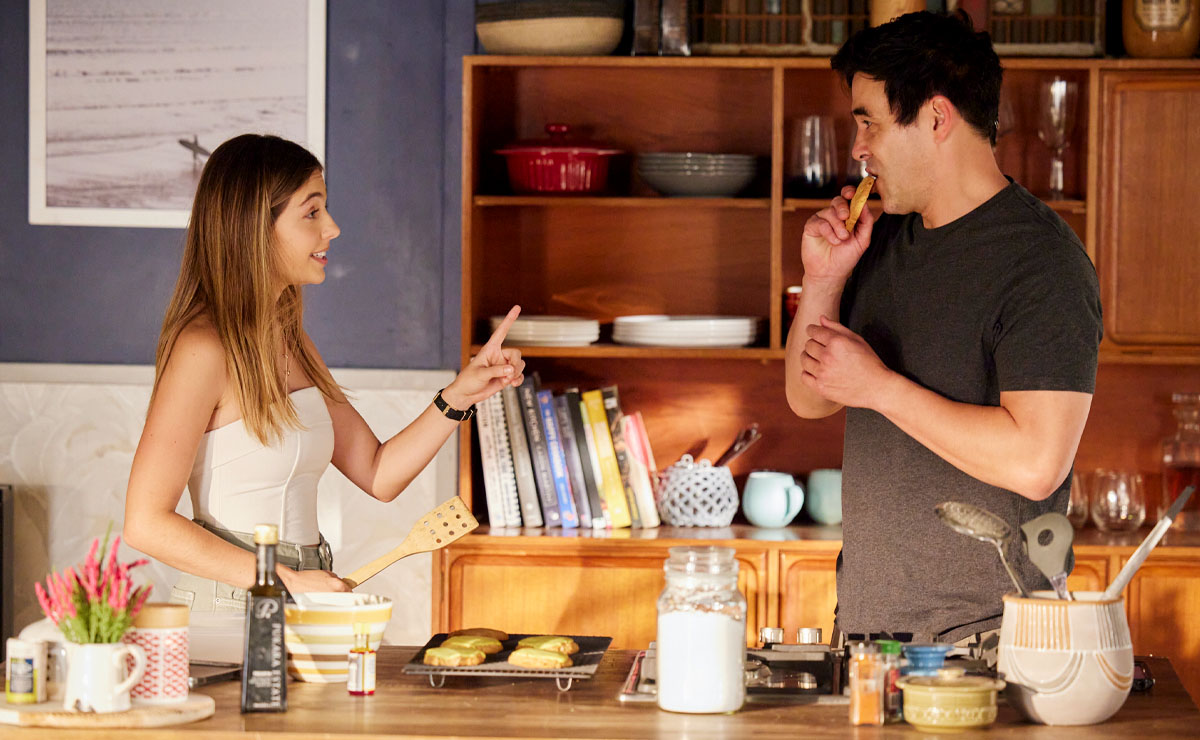 As Leah enters and overhears Justin state how lucky he is to be spending time with Ava, she reluctantly asks him if she can talk to him in private.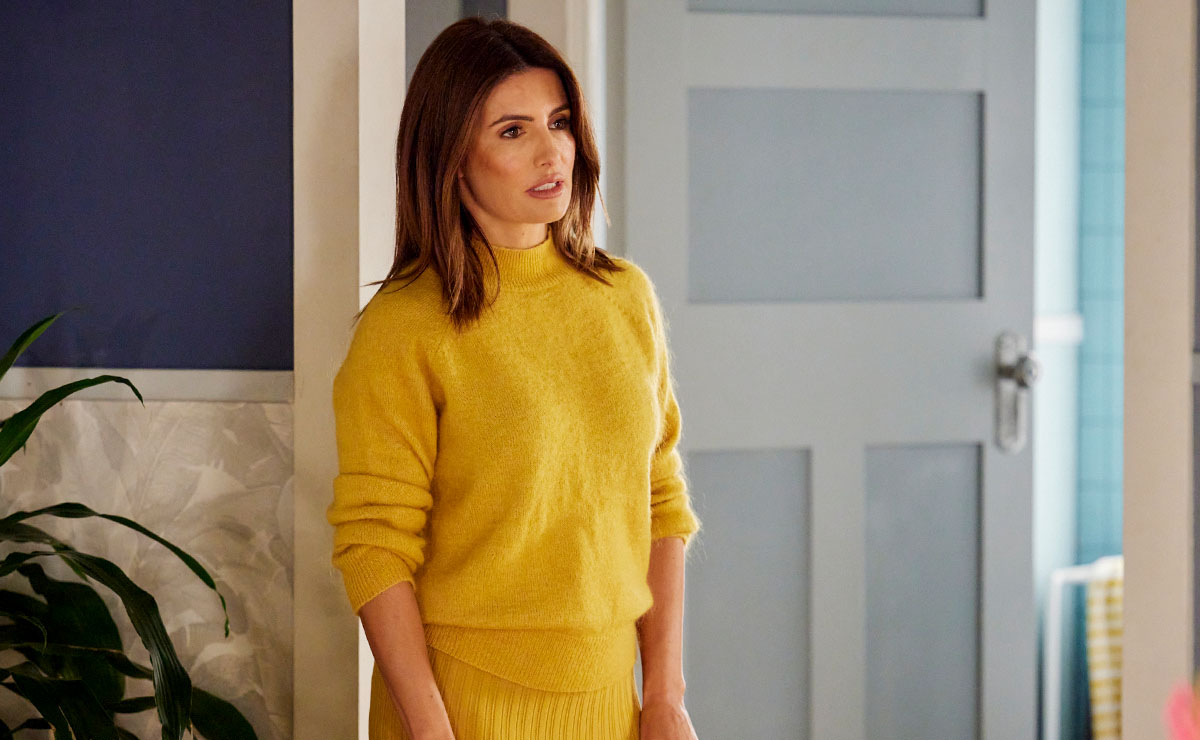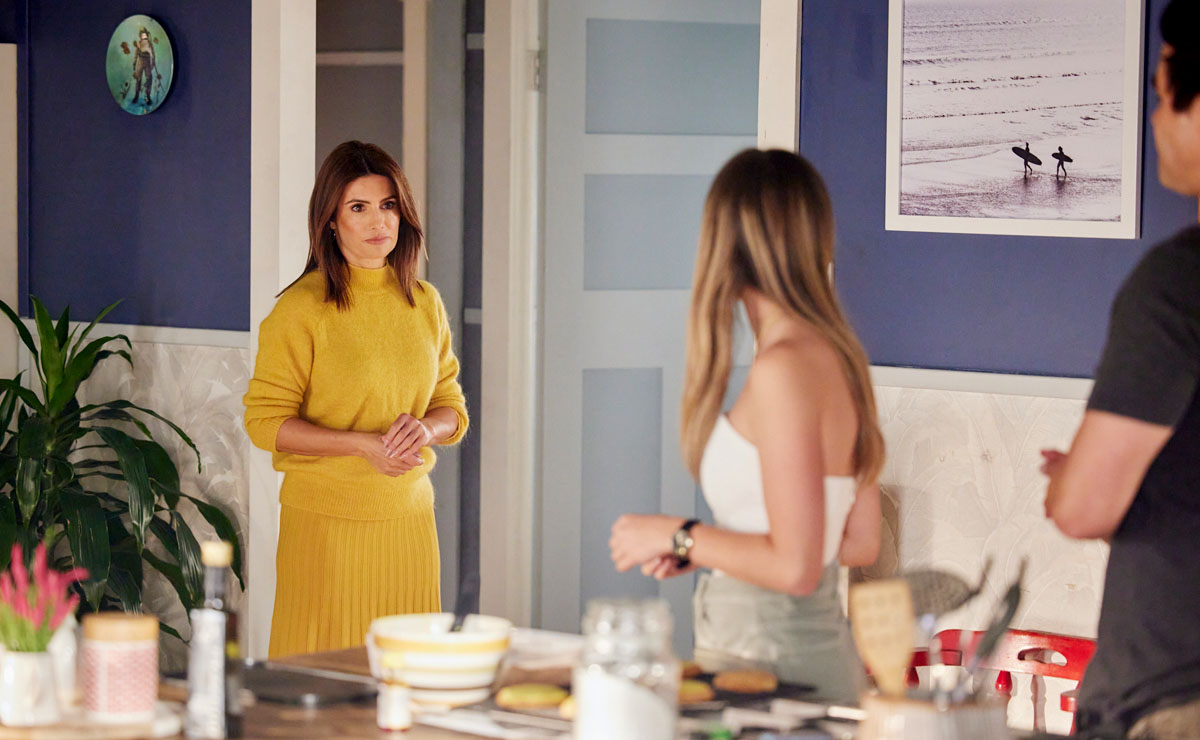 As Leah shows Justin the photo, he's faced with the awful realisation that Ava has been lying to him. Her crush on Theo is still very much real, and she's been playing him ever since her arrival, which it's obvious now was only a ruse to get close to Theo.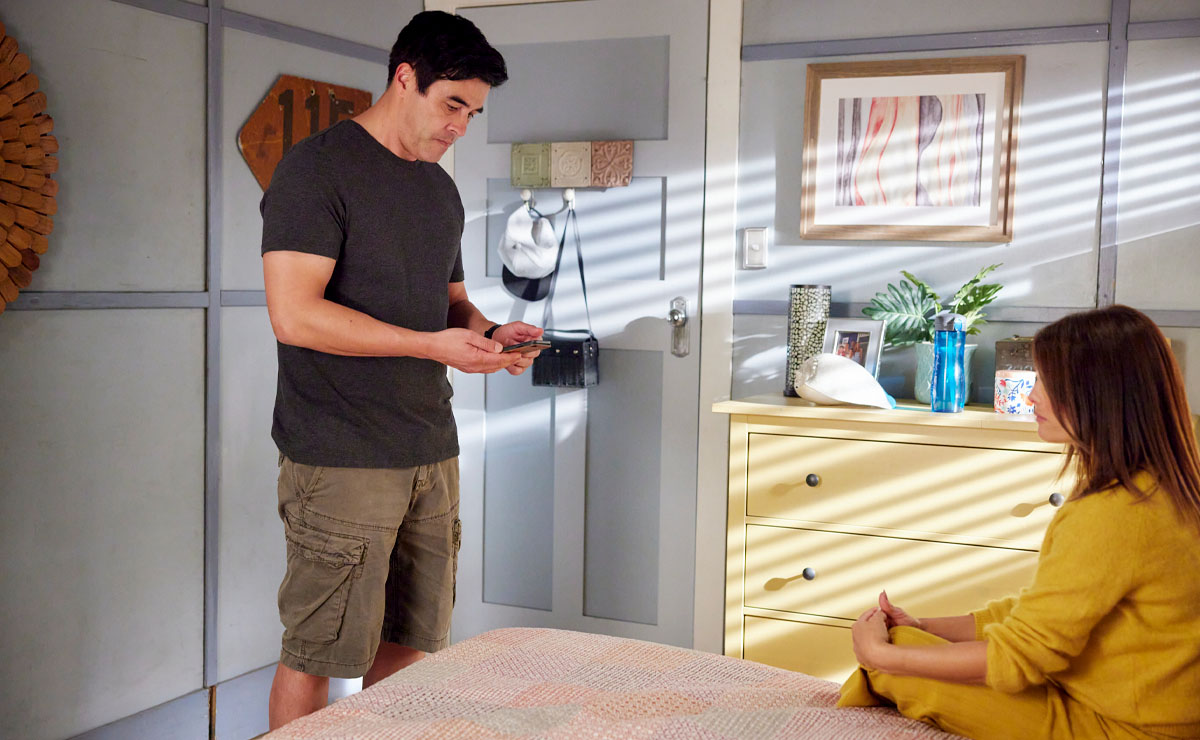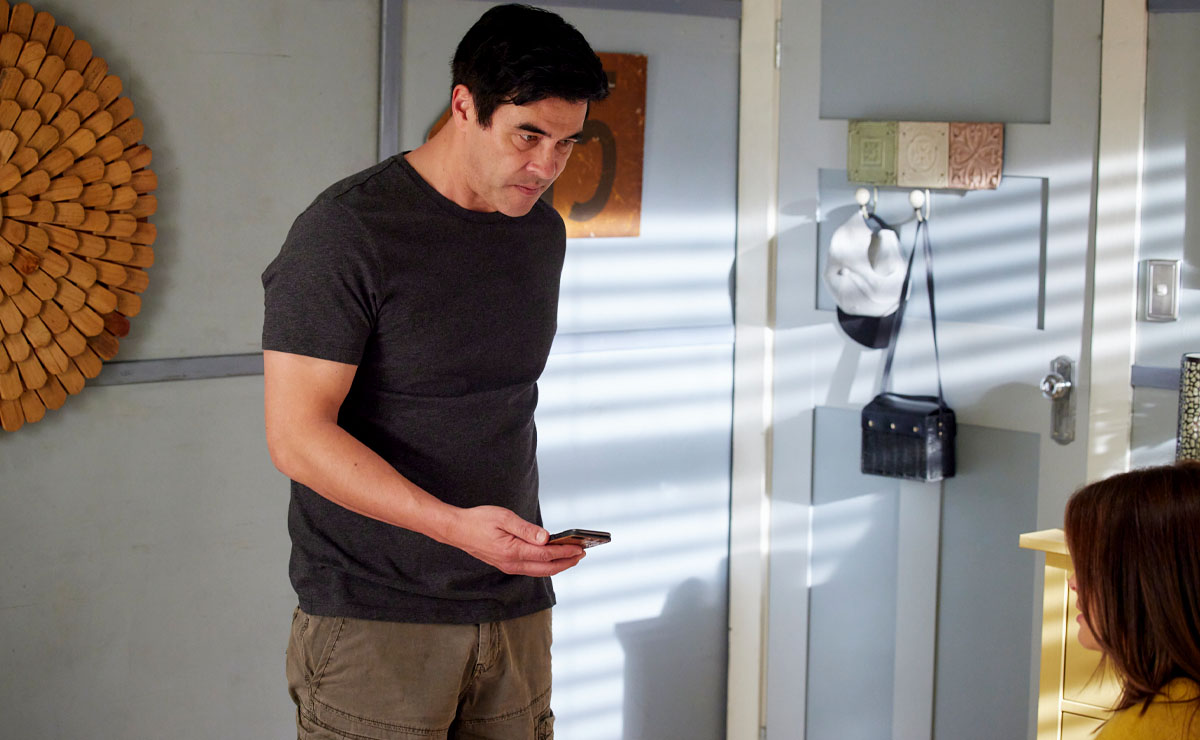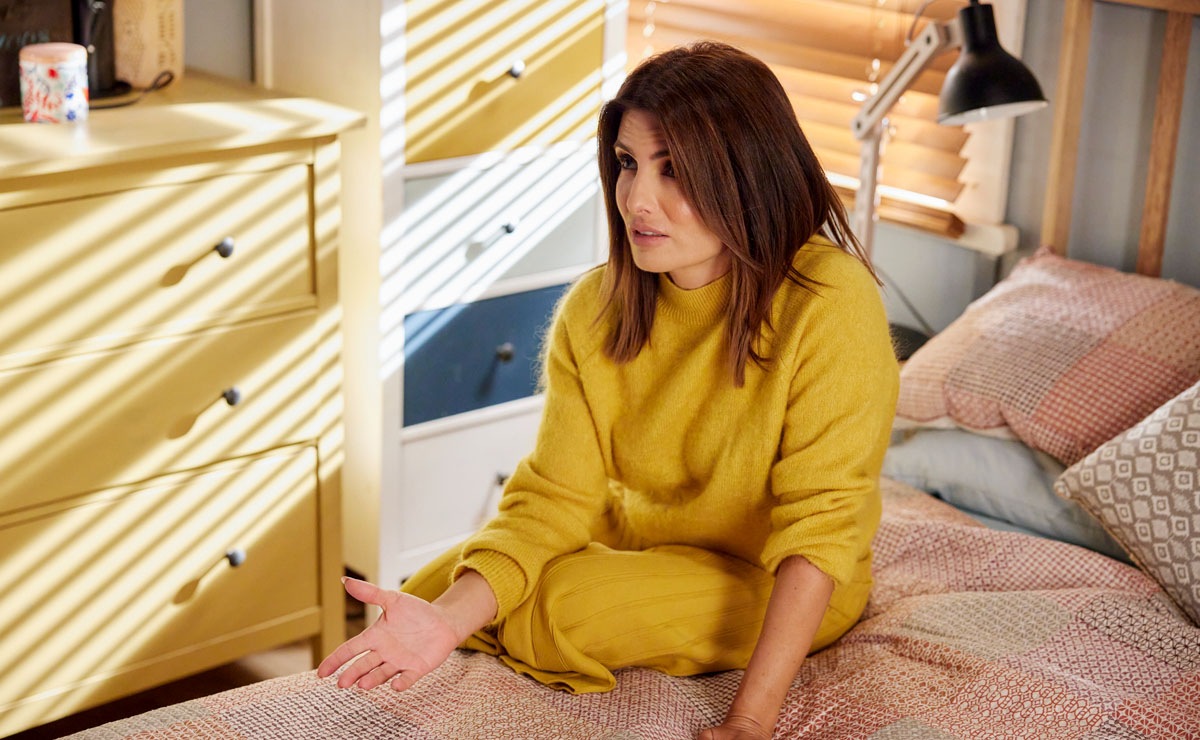 Justin is angry at himself for blindly defending his daughter this whole time, whilst the picture has been out there for the rest of the world to see.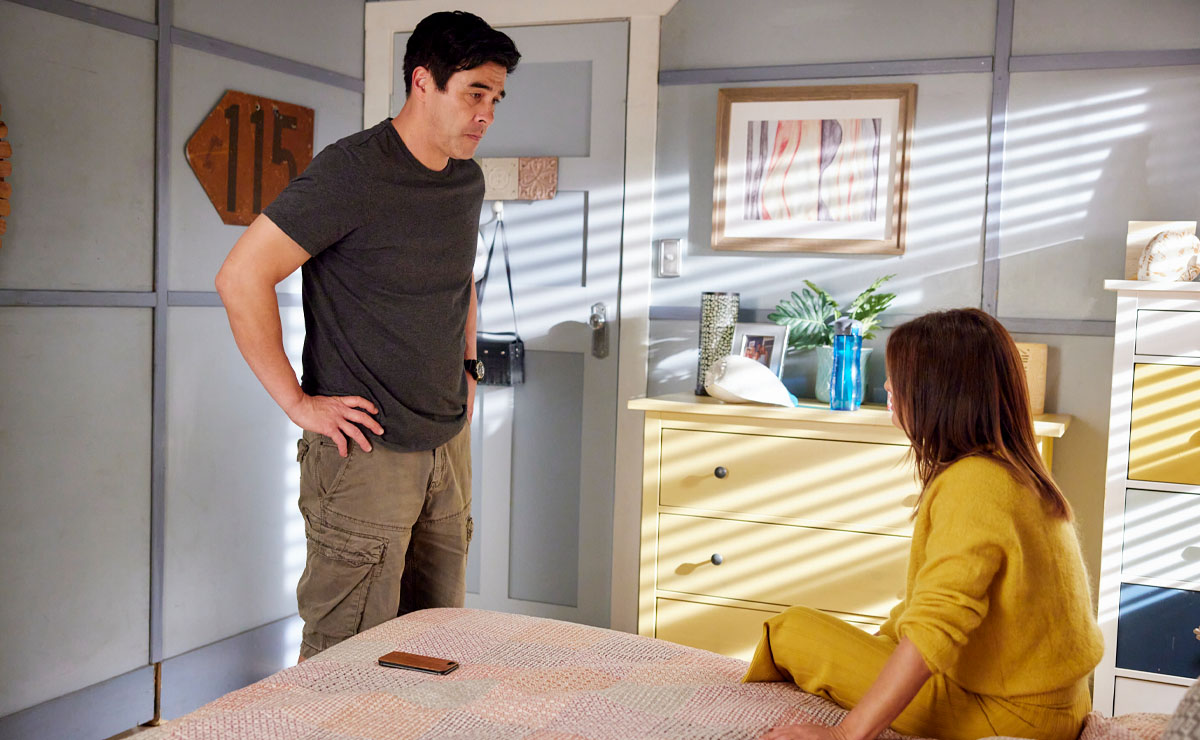 Leah later decides that it would be best to give Justin and Ava some space by going to stay with Roo for a while—she knows the confrontation will be difficult and doesn't want Ava to feel that they're ganging up on her.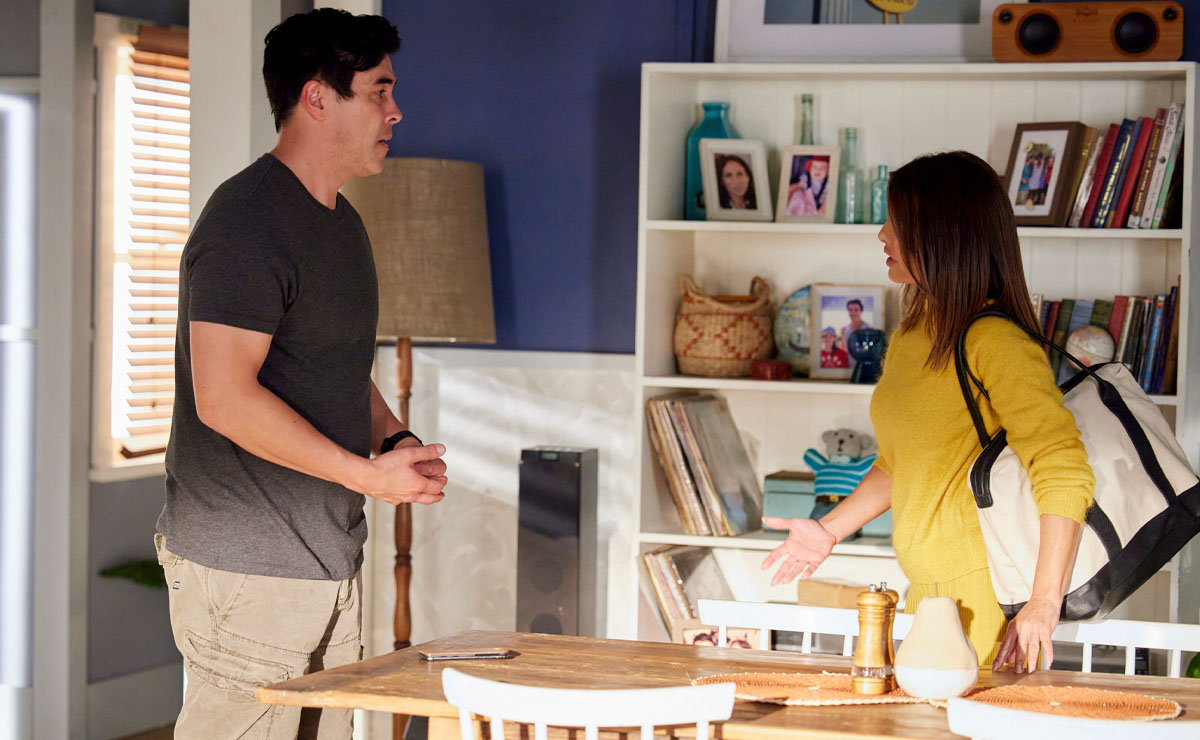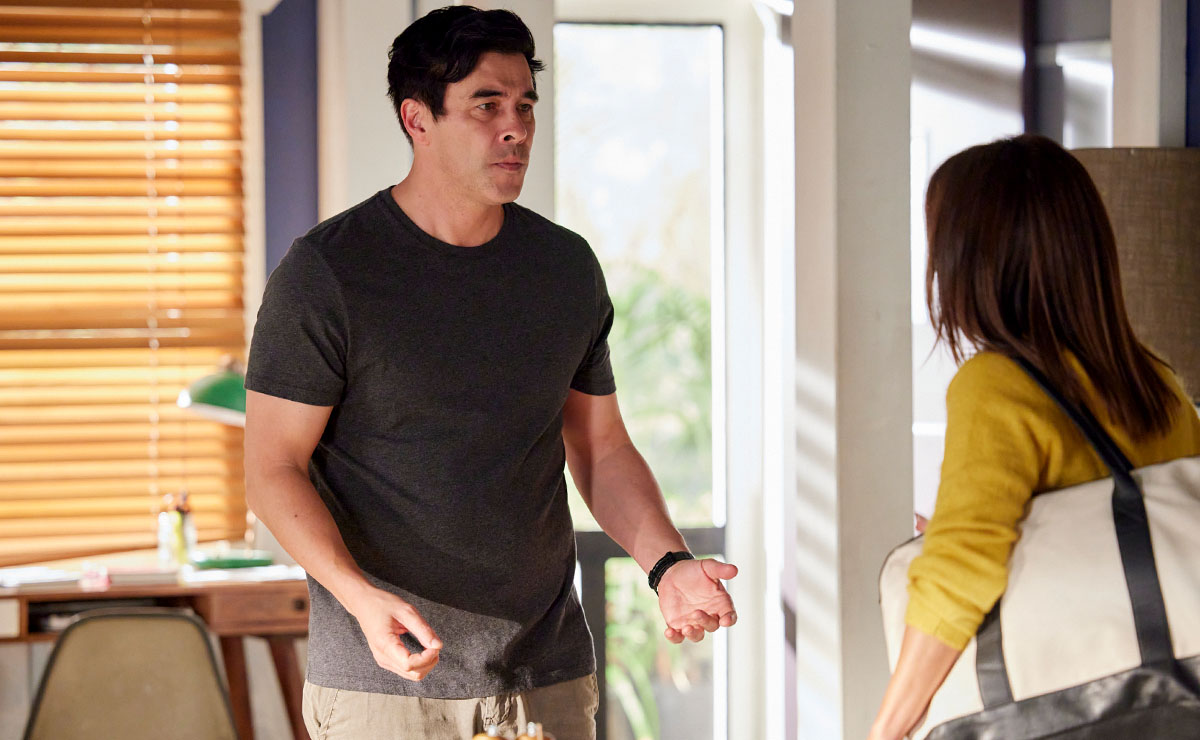 Justin isn't sure that he'll be able to handle it without her, but Leah assures him that he's got this.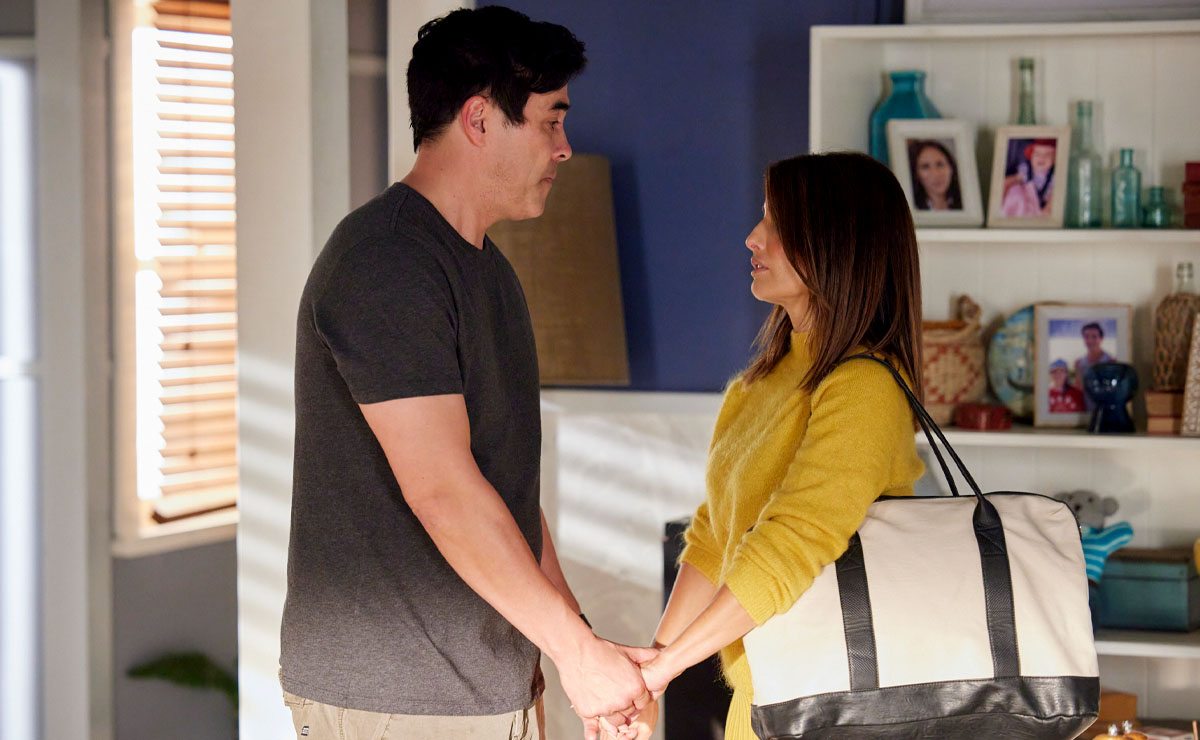 In the meantime, Ava has taken the biscuits over to the Lyrik household, inviting herself in as Theo and Kirby rehearse. Stunned at Ava's audacity, Kirby takes her to one side to point out that Theo doesn't want to spend any time with her.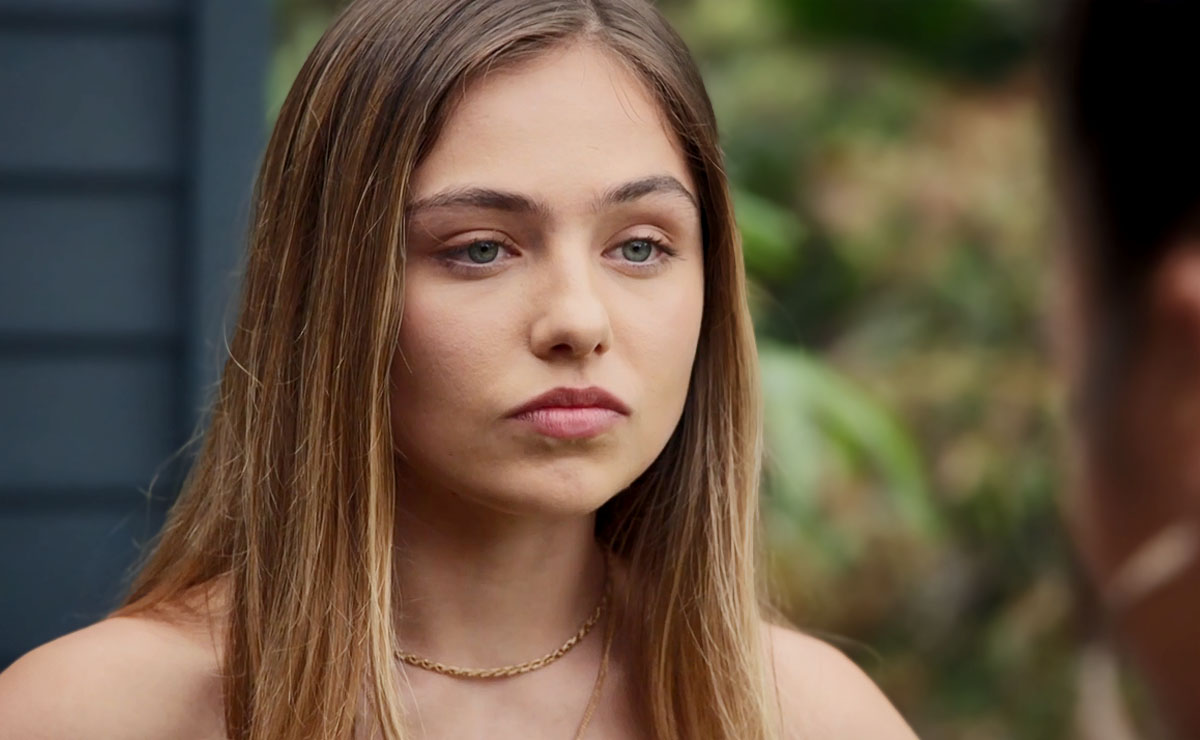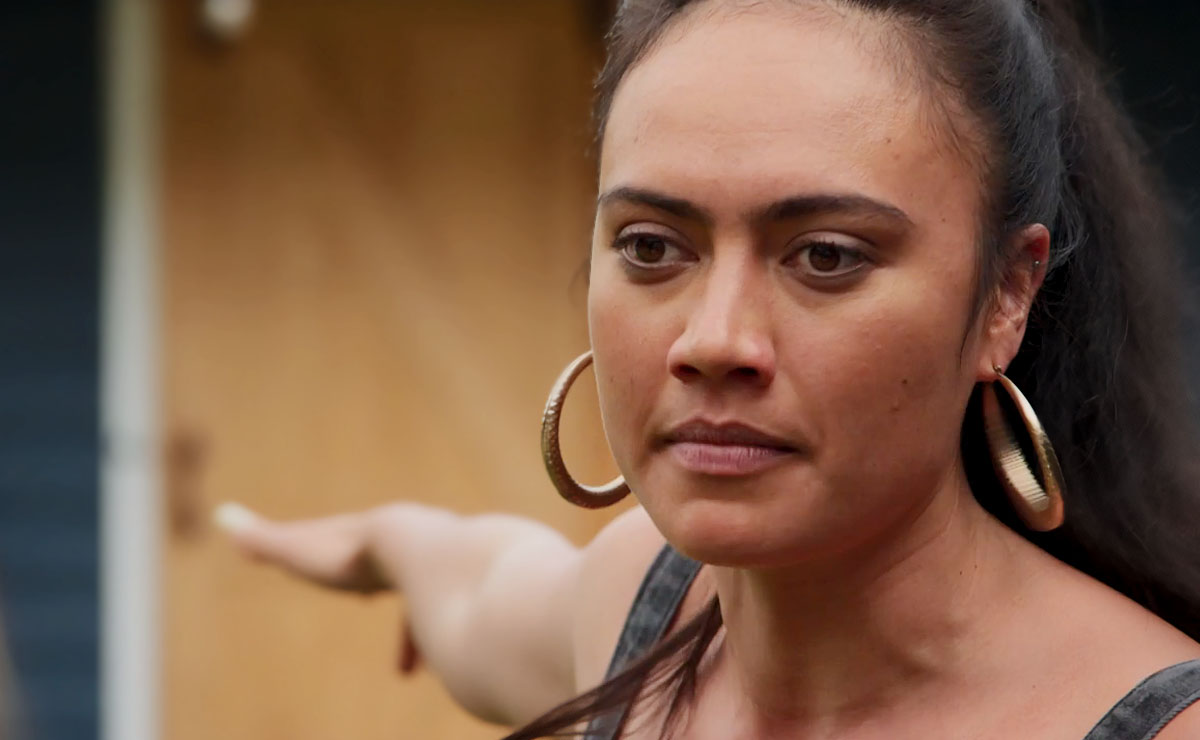 But as Ava claims that Theo is actually in love with her and is hiding it from Kirby, it's clear that Ava's delusions have stepped up a gear. After being thrown out, Ava sends Kirby the picture as 'proof'.
Shocked at what Kirby shows him, Theo realises that he has to speak to Justin to clear up any misunderstandings, but he finds that Justin is already aware of what has gone down. Justin apologises to Theo for not understanding the situation—his eyes have well and truly been opened!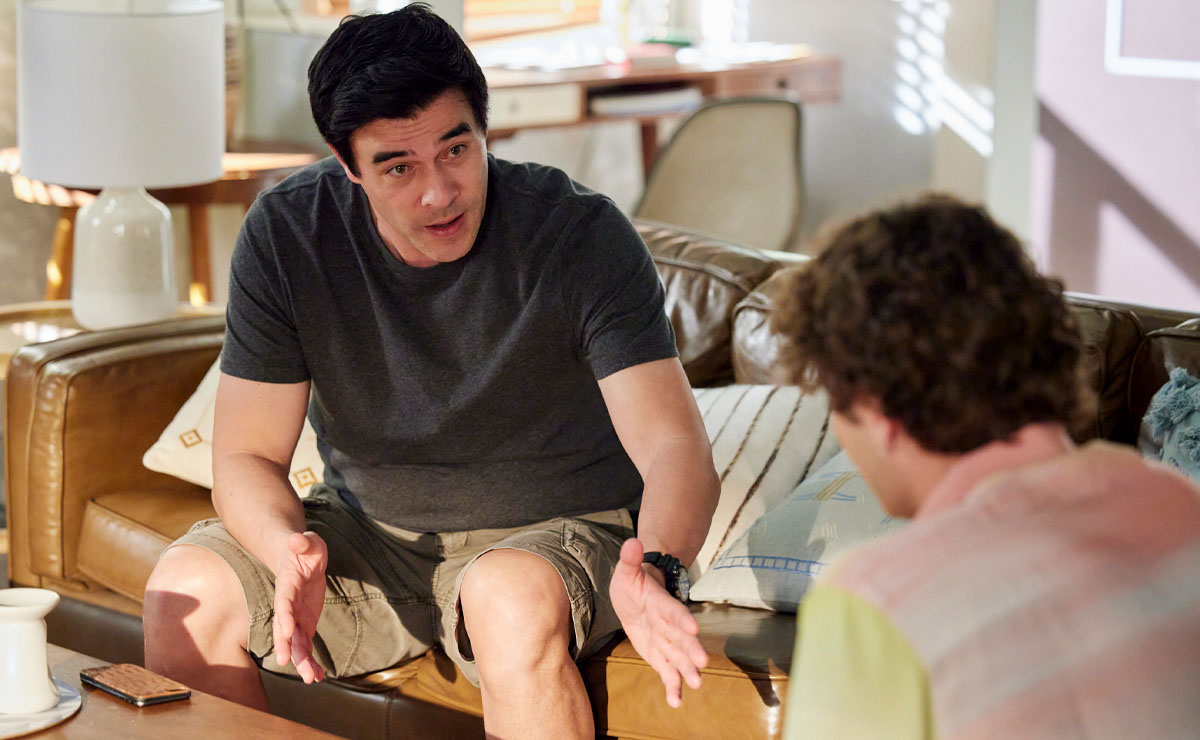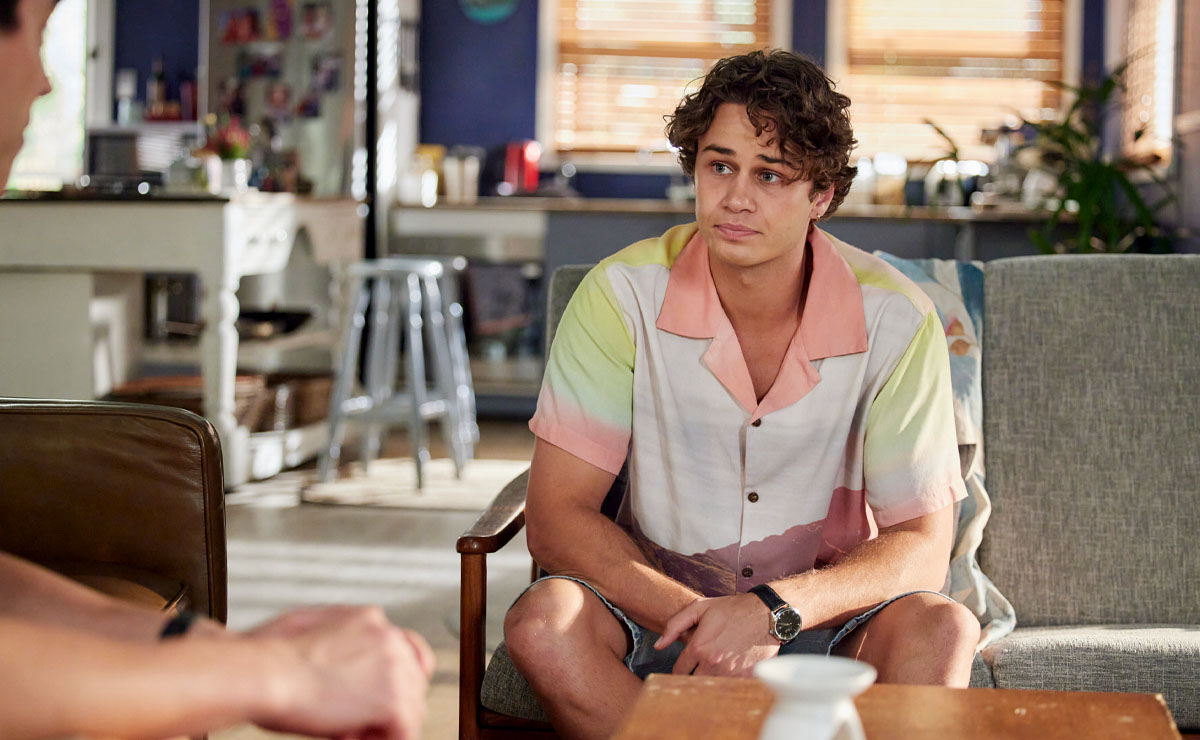 When Ava eventually returns home to find Justin and Theo waiting, all bets are off when she boldly claims that she and Theo are in a relationship. As Theo begins to protest, Justin orders Ava to shut up and sit down.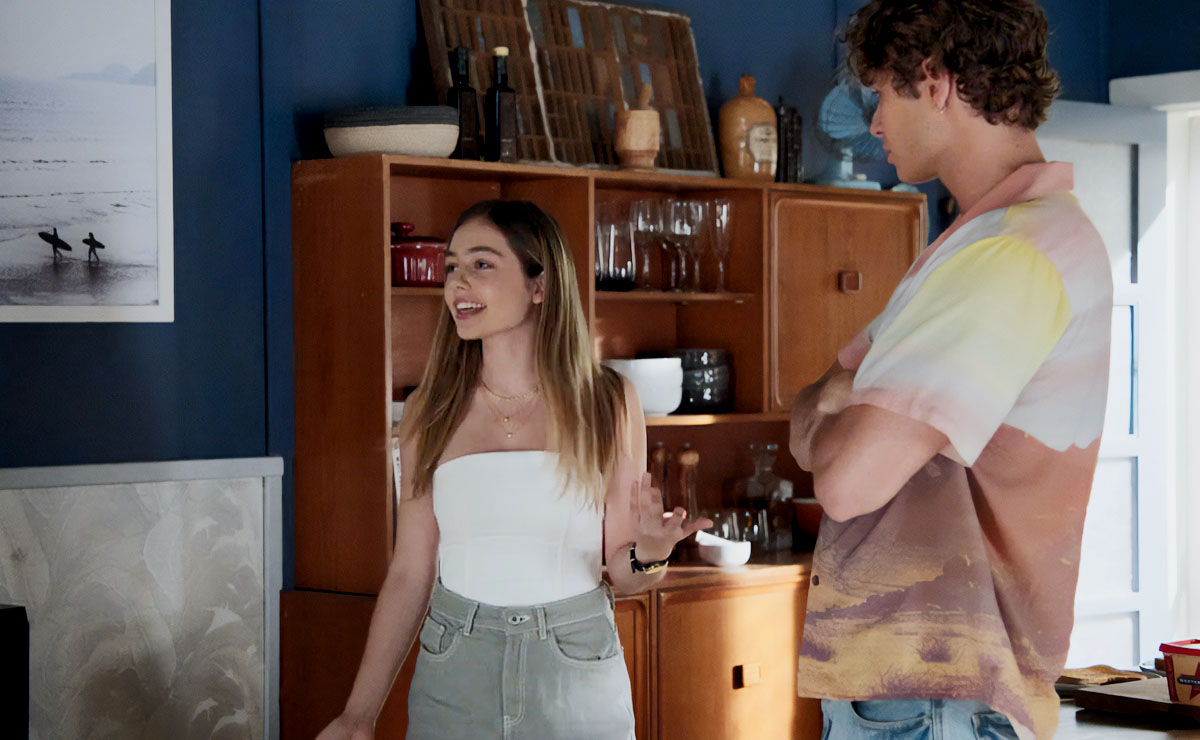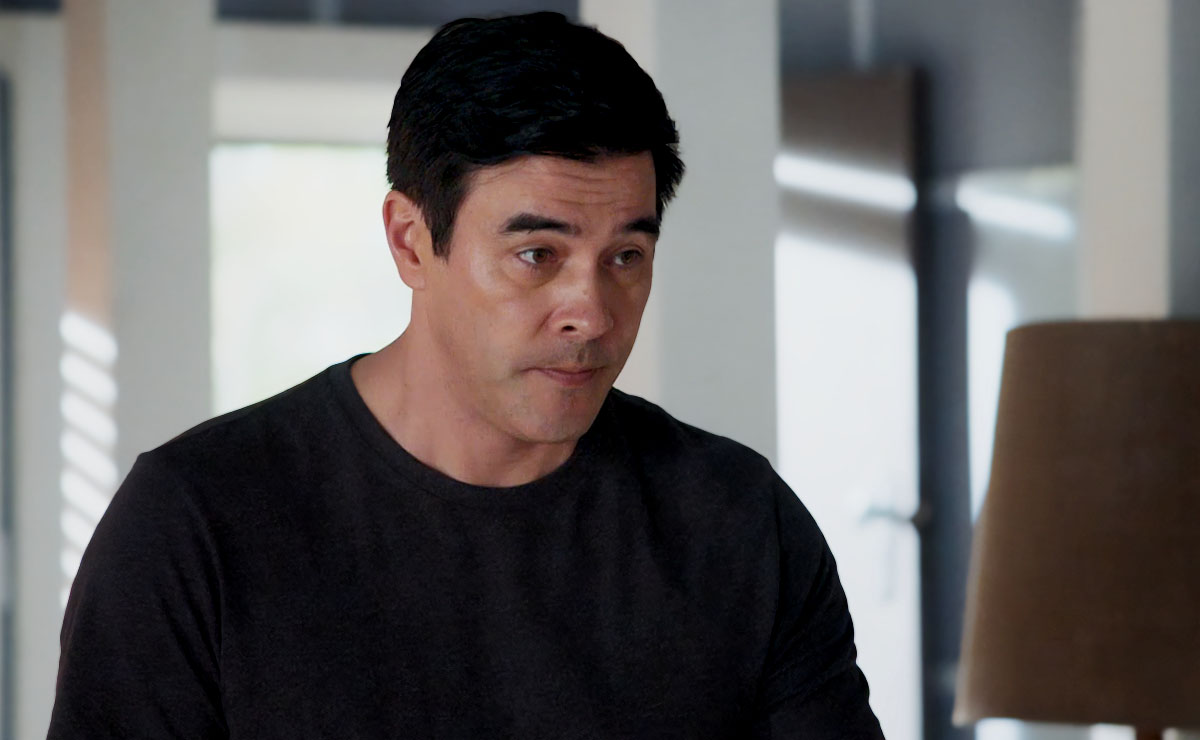 Justin can see that Ava has a serious problem, but little do they realise that what happens next will have repercussions for months to come…
---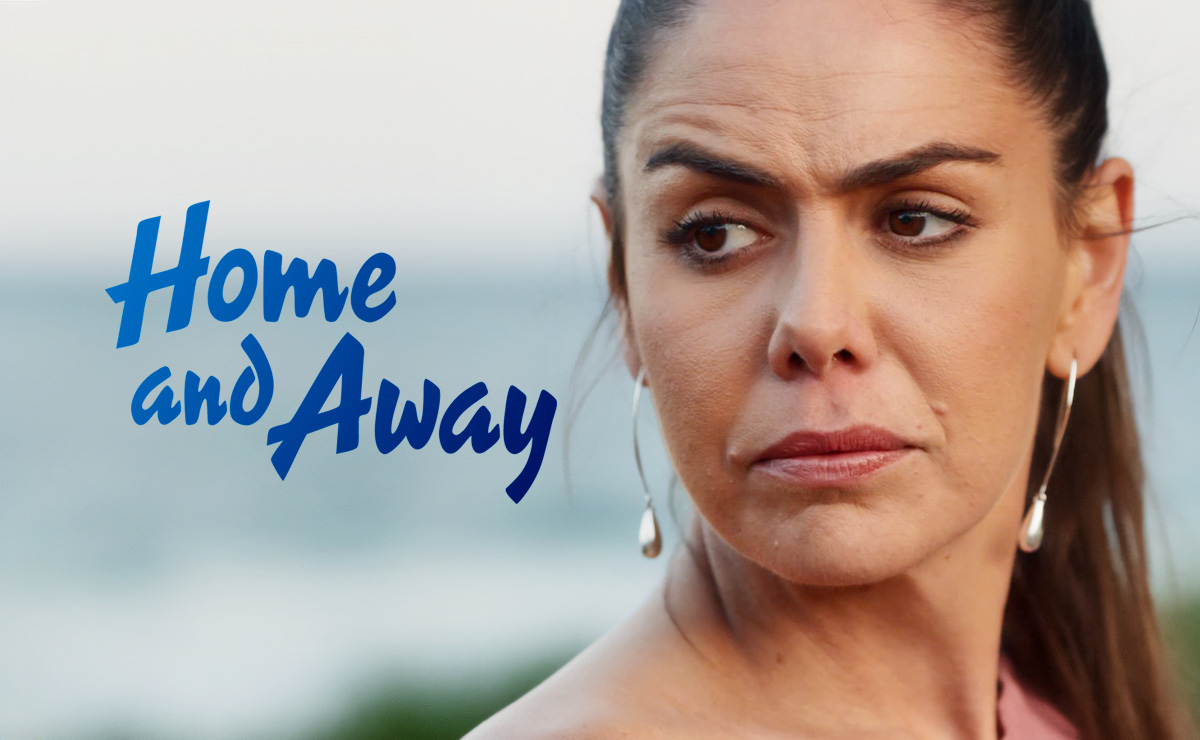 Mackenzie loses Gabe all over again, as Remi finds a distraction in another woman.
---
Monday 8th May (Episode 7991)
Mackenzie braces to be Gabe's carer. Remi falls into another woman's arms. Mali is thrown in at the deep end.
Tuesday 9th May (Episode 7992)
Felicity wants commitment, but does Tane? Bree deliberates motherhood without Remi. Eden comes to Remi's defence.
Wednesday 10th May (Episode 7993)
Justin and Leah clash over parenting. Roo finds disturbing photos of Ava. Tane and Felicity have cause for celebration.
Thursday 11th May (Episode 7994)
Ava's seductive photos rattle Justin. Kirby puts Ava in her place. Is history repeating for Mackenzie?
Friday 12th May (Episode 7995)
Mali is Mackenzie's shoulder to cry on. Theo shatters Ava's dreams. Justin goes into protective overdrive.
Spoilers in your inbox every weekend!