Home and Away Spoilers – Marilyn and Kirby come under threat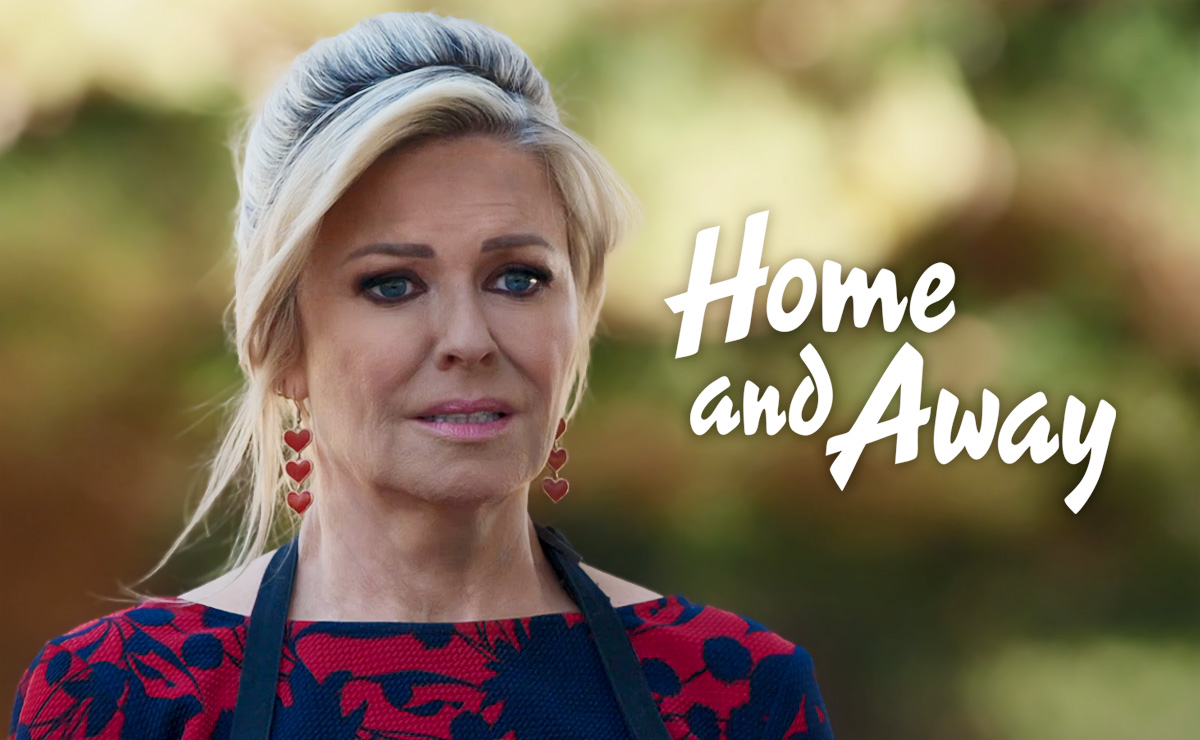 Coming up this week on Home and Away in Australia, as Marilyn enlists Kirby in her plan of attack, is she placing her in danger of a lawsuit?

Marilyn (Emily Symons) has found herself caught in a web of lies as she's struggled to battle against the shonky skincare company Stunning Organics.
Hoping to make some quick cash in order to contribute to son Jett's (Will McDonald) upcoming wedding, Marilyn had signed up online to become a brand ambassador for the product range.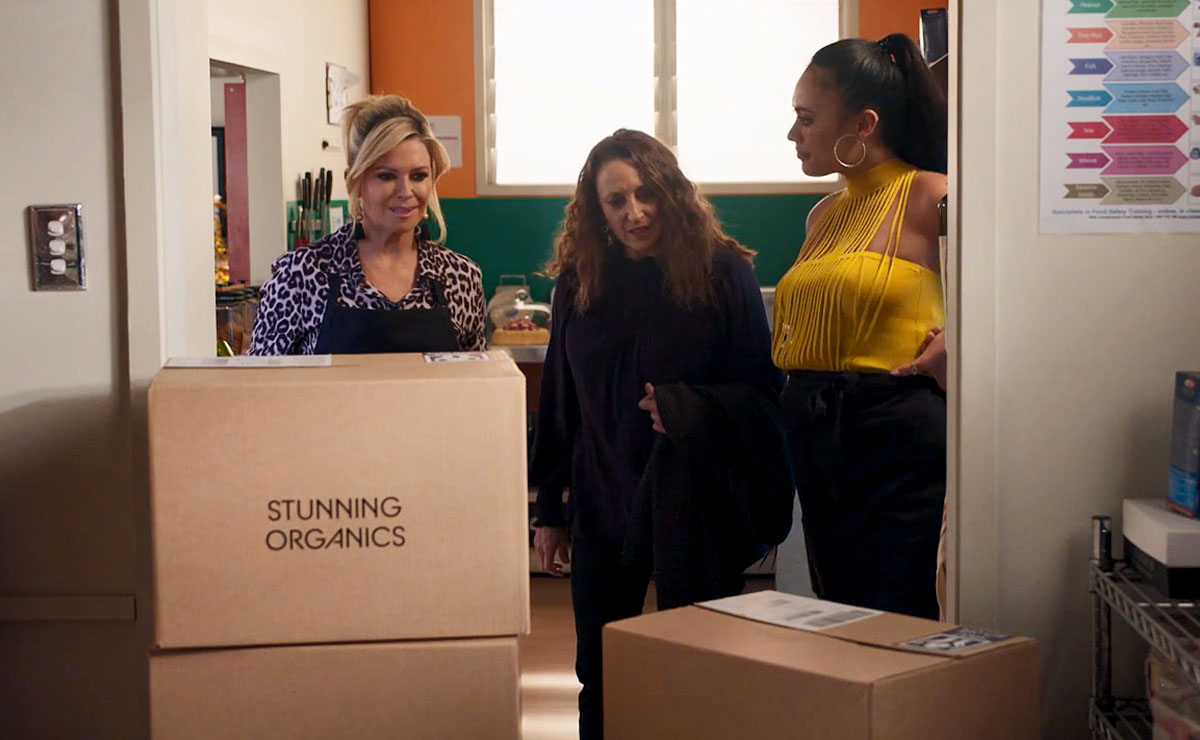 Although friends Roo (Georgie Parker) and Alf (Ray Meagher) thought it sounded too good to be true, Marilyn assured them that she'd done her research and it was all kosher.
However it soon became apparent that it was anything but. The first warning sign came when Marilyn received triple the amount of product that she'd ordered, which she had put down to her own mistake.
When the company refused to take the excess back, she had no choice but to sell it all if she hoped to make any profit… and that was before taking into account the further weekly deliveries that she'd signed up to.
Marilyn enlisted social media whizz Kirby (Angelina Thomson) to help her build an online presence, but things backfired when Roo appeared to have an allergic reaction to one of the skincare products.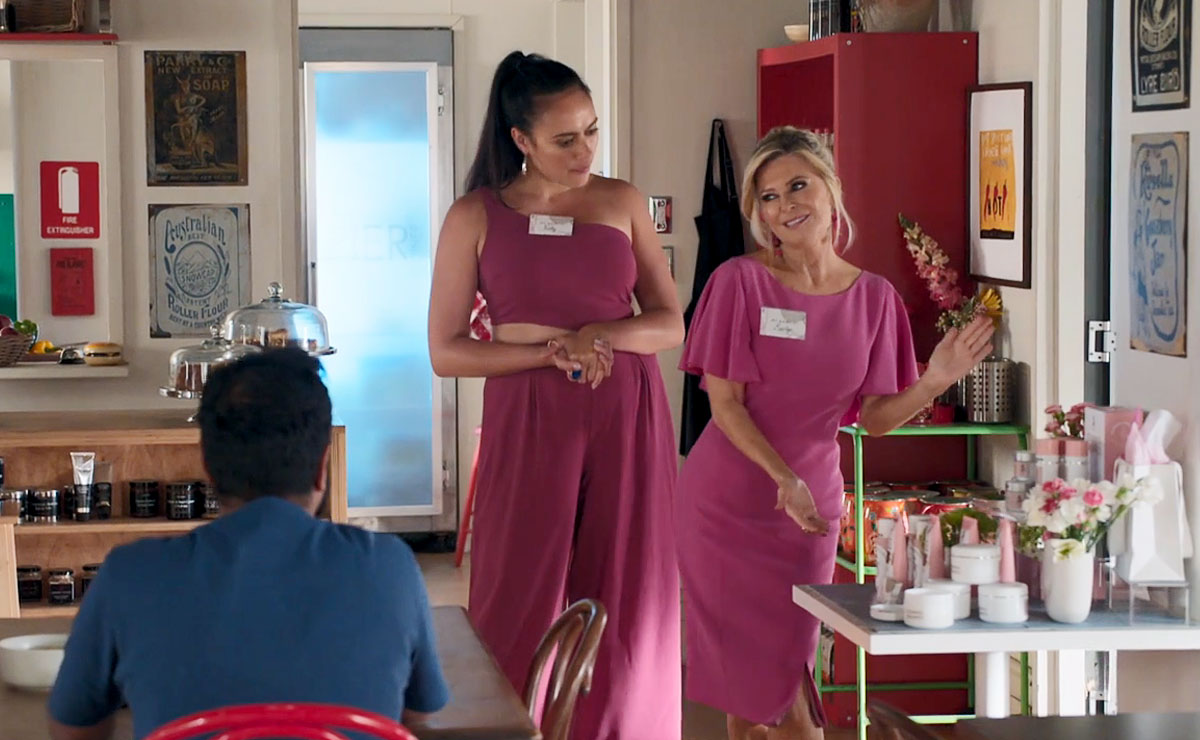 With some further research, it didn't take long to uncover the fact that several others had also put in complaints about the company.
Not only had customers had similar adverse effects from the products, but brand ambassadors had left their own reviews showing up Stunning Organics for what it actually is, a pyramid scheme.
As Marilyn saw that they'd also had deliveries in excess of what they'd initially signed up for, she realised that she had been scammed.
With no termination clause in the contract Marilyn signed, which is for a minimum of 12 months, Alf told Marilyn that she would need to seek legal advice.
Whilst we're sure an off-screen chat with Alf's sister Morag (Cornelia Frances) would have been helpful, the show seems to have wiped the character from existence, and so the legal expert that Marilyn spoke to was only able to confirm that she was bound to the contract.
Her only option was to go along with it, or risk being sued…and it seems Stunning Organics have a large legal team ready to battle any such quibbles.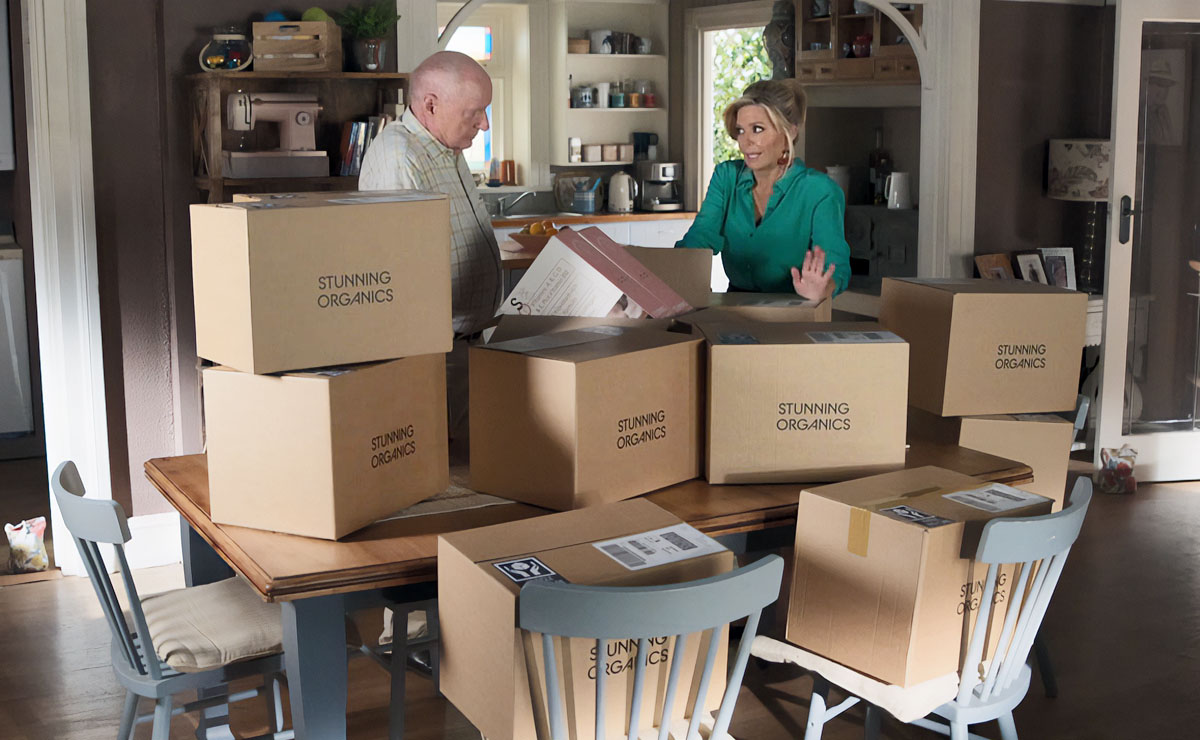 Whilst Alf and Roo encouraged Marilyn to call their bluff by returning the boxes unopened, a scared Marilyn secretly took delivery of the next batch over at the Beach House, which she's taking care of for Irene (Lynne McGranger) whilst she's away.
"Marilyn went into it with confidence and enthusiasm, so to find she's been tricked and now has to sell all this product is overwhelming and upsetting," Emily told TV Week.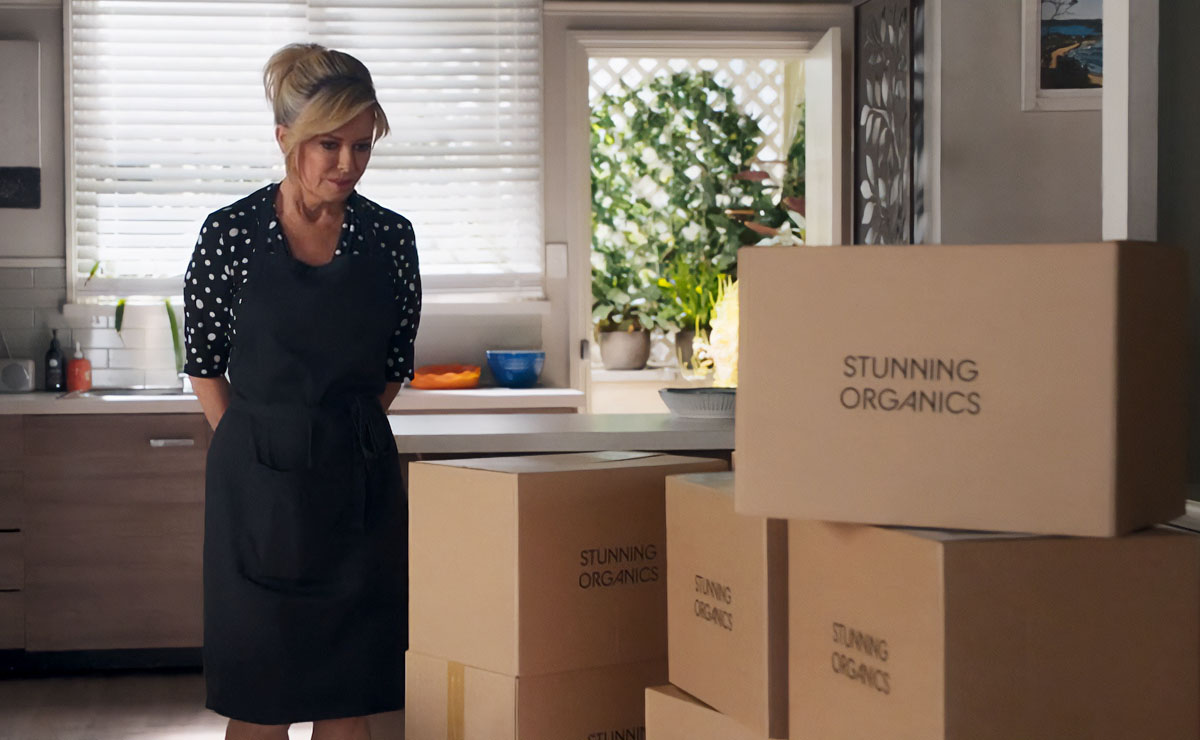 "She feels embarrassed and that she's dragged her friends into something she didn't understand."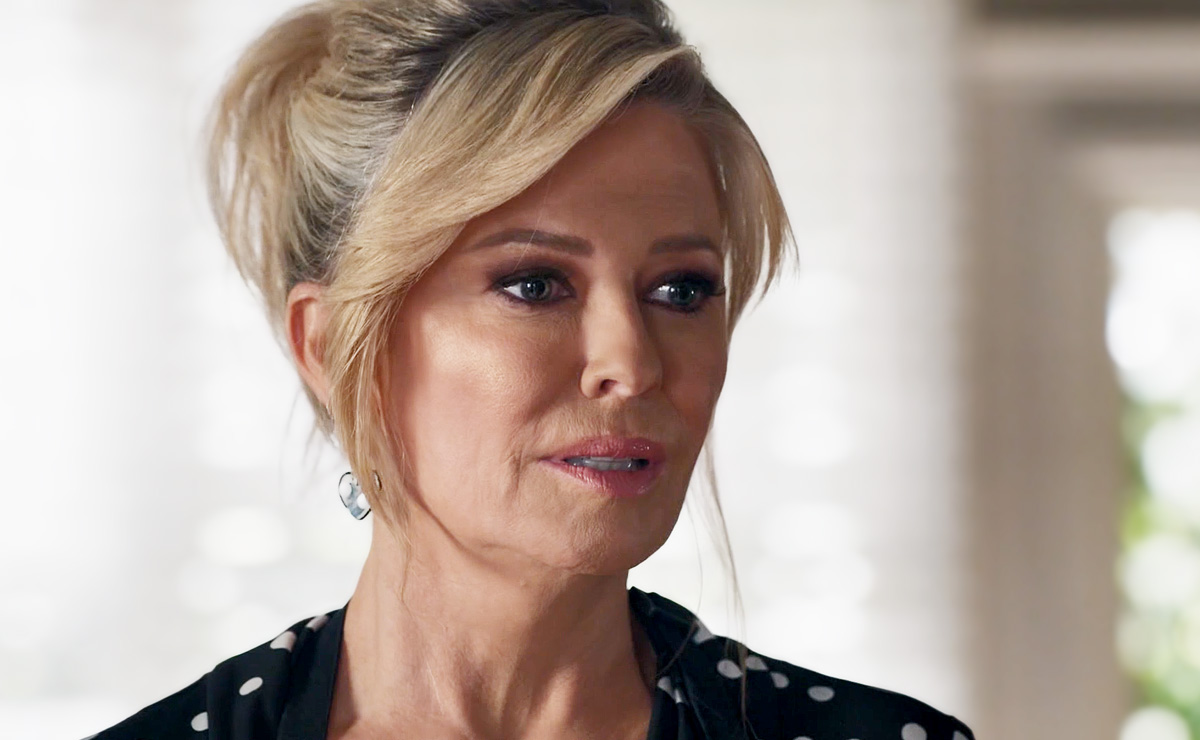 This week, Marilyn decides to try another tactic, by publicly speaking out against the company.
As reported by TV Week, Marilyn goes back to Kirby for assistance in making another video to slate the company's shady dealings.
With Kirby's social media knowledge, the video is spread far and wide, and naturally it soon comes to the attention of Stunning Organics, who aren't best pleased.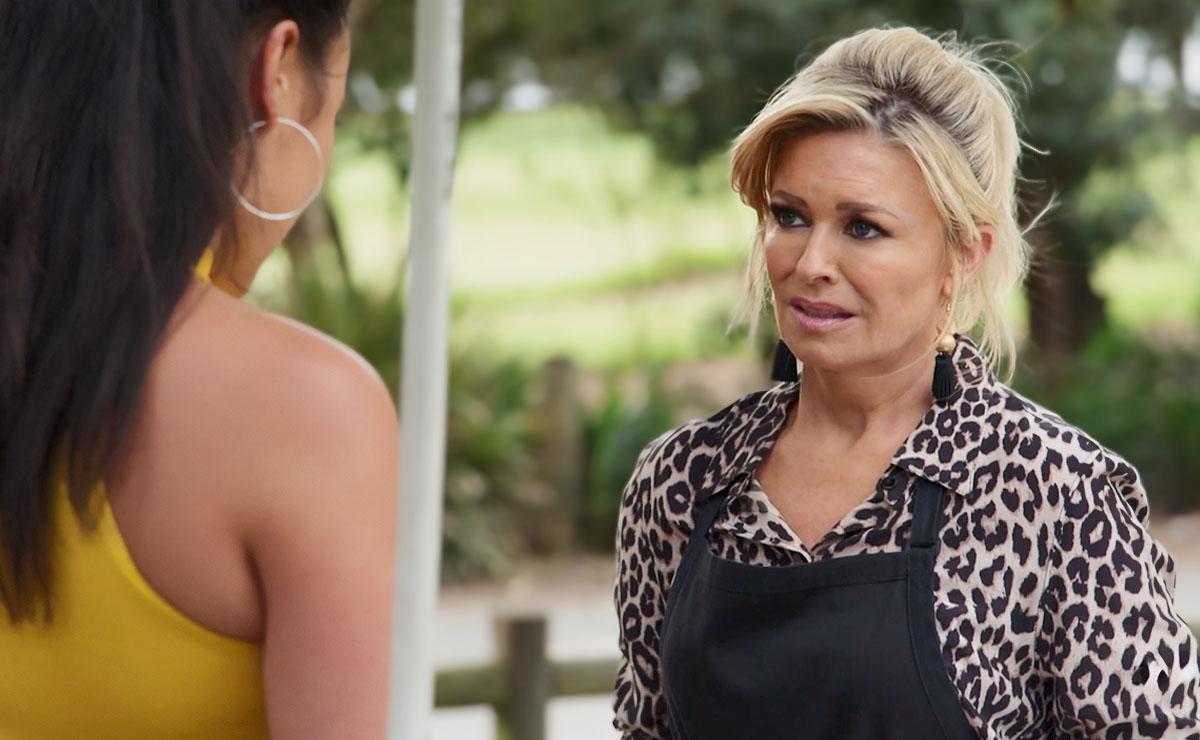 Though Marilyn has struggled to get any meaningful communication from the company's so called legal team, they're quick to get in touch when they threaten to sue her for defamation if she doesn't remove the video immediately!
"She's absolutely horrified," Emily continued. "For herself and for Kirby."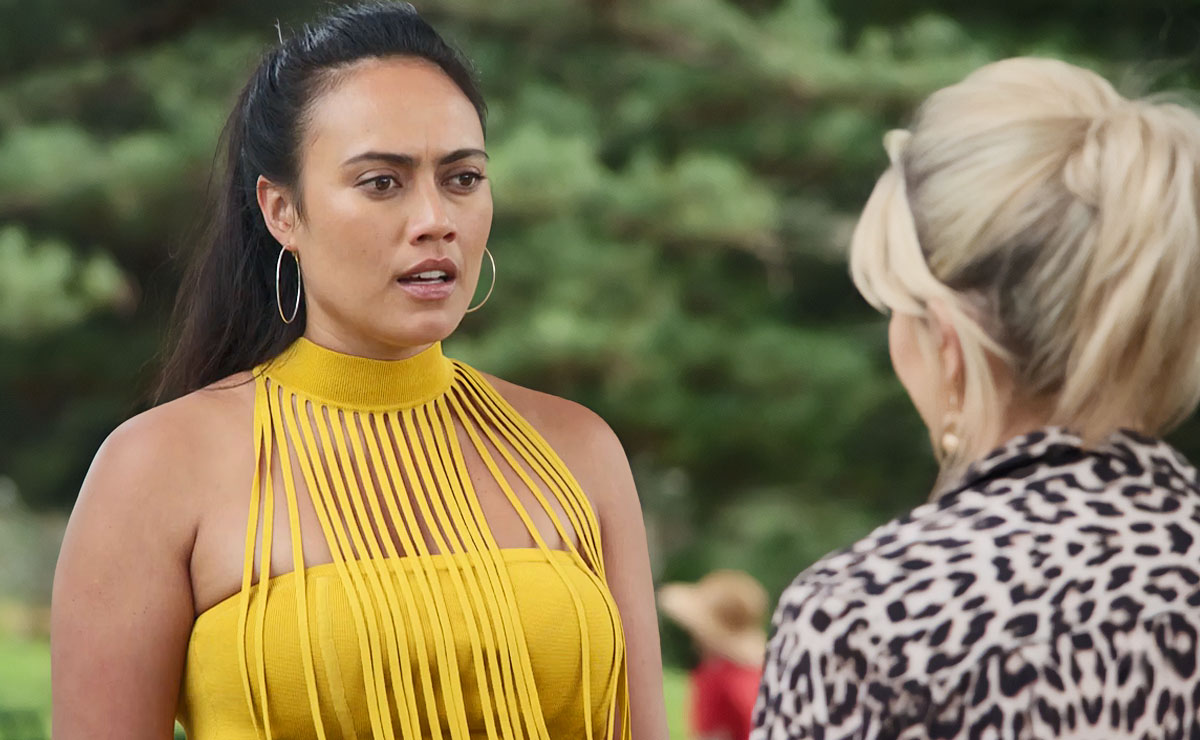 As the pressure continues to mount, Marilyn eventually finds herself confessing to Alf, after he confronts her over her recent behaviour.
Seeing the boxes piled up in an absent Irene's living room for himself, Alf is disappointed that Marilyn didn't admit the truth sooner, but agrees to support her regardless.
"It's incredibly important to her to have Alf's support," Emily added. "It makes it a little easier for her to deal with, but it's still a pretty bad situation."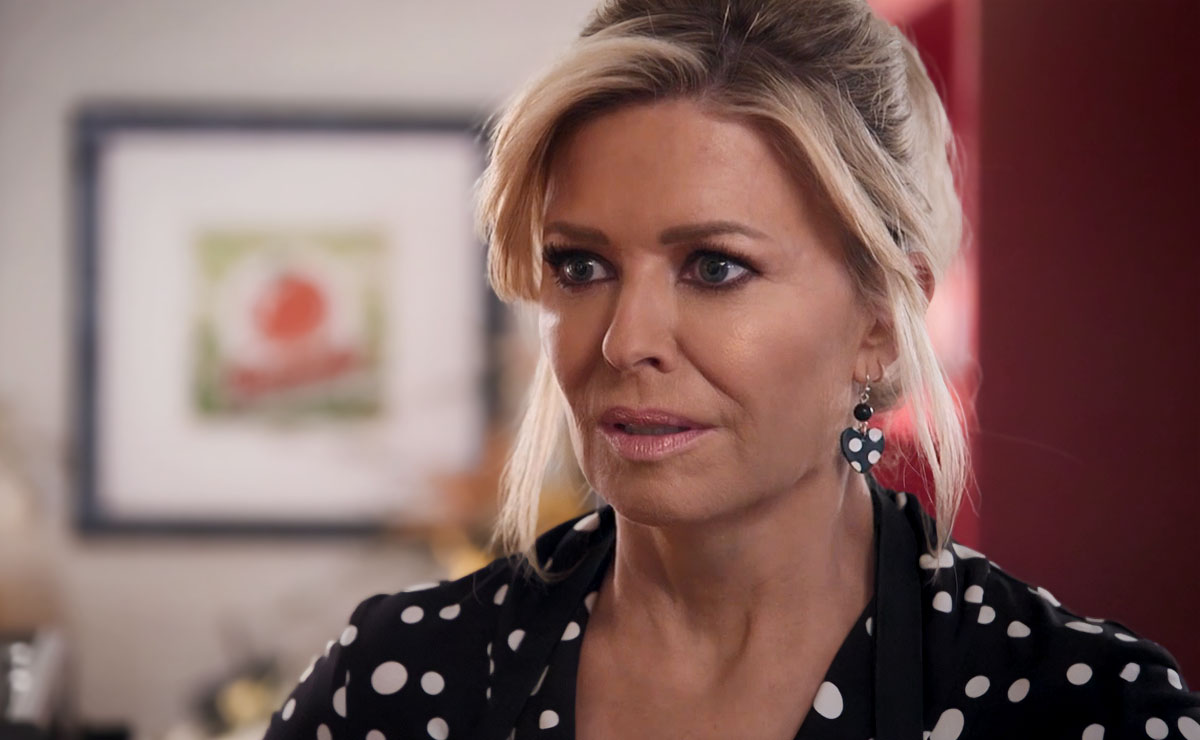 With dozens more expensive boxes to come, and with legal threats now hanging over her head, the situation is becoming worse by the minute… how will Marilyn get out of it without going under?
---
Monday 1st May (Episode 8024)
Will Tane invest in Kahu?
Bree's trauma puts the brakes on romance.
Distance makes Cash and Eden's hearts grow fonder.
Tuesday 2nd May (Episode 8025)
Felicity keeps an eye on Kahu.
Mackenzie's business coaching turns steamy.
Kirby's video backfires.
Remi makes a sacrifice for Bree.
Wednesday 3rd May (Episode 8026)
Mali helps John launch the new look Surf Club.
Mac lashes out when her friends invade her privacy.
Marilyn receives a threat.
Thursday 4th May (Epiodes 8027-8029)
Mac's mates rally around her.
Rose revisits her connection with Mali.
Has Marilyn got cold feet?
Andrew struggles to adjust to normal life.
Rose struggles with rejection.
Marilyn comes clean to Alf.
Lyrik needs a cash injection.
Cash lands on a dead lead.
Leah enlists Roo in her quest to help Andrew.
Spoilers in your inbox every weekend!