Home and Away Spoilers – Stacey makes a move on Nikau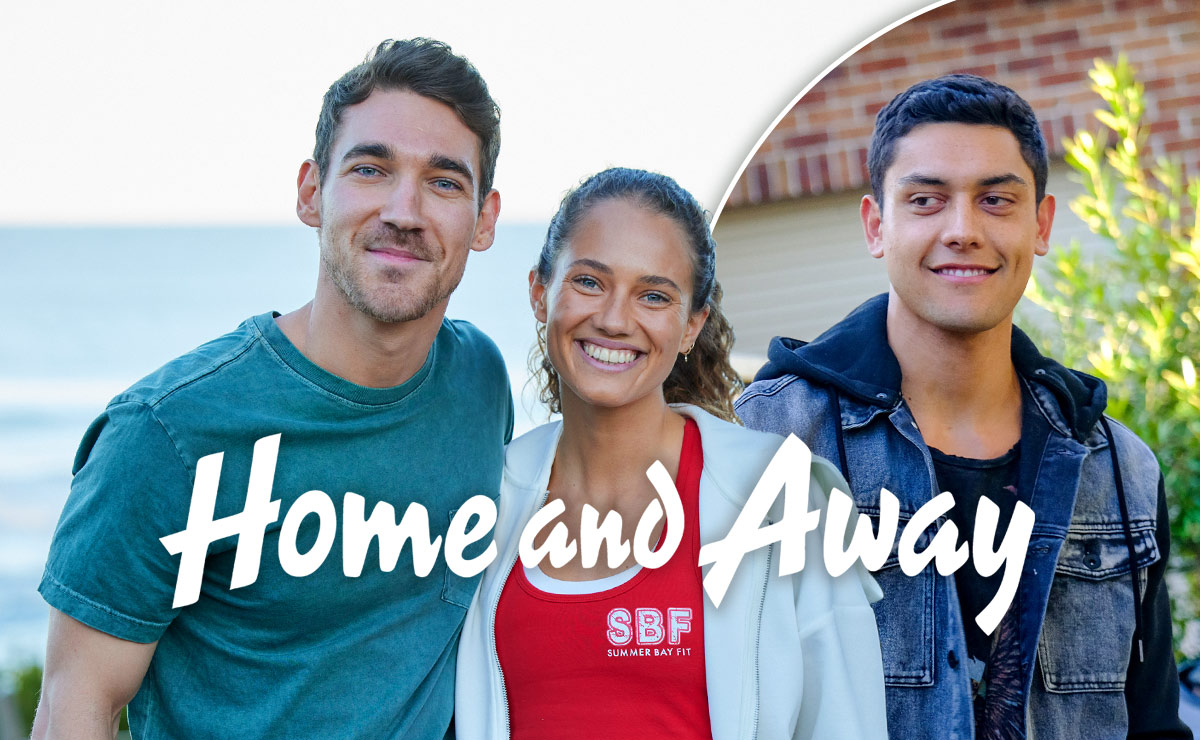 Next week on Home and Away in the UK, Xander's new relationship is put to the test when Stacey makes a move on Nikau, while Felicity finally makes amends with Gary.
Whilst Felicity (Jacqui Purvis) had an unwanted blast from the past last week, with the arrival of her foster-father Gary (Peter Phelps), there's a much more welcome memento from days gone by as Cash (Nicholas Cartwright) gets to work on his wedding surprise for Flick.
Cash's reasoning for inviting Gary to Summer Bay was twofold. Whilst he was hoping that Flick would finally put her apparent hatred of Gary behind her and invite him to her upcoming wedding, Cash also asked Gary to bring down their late father's old ute.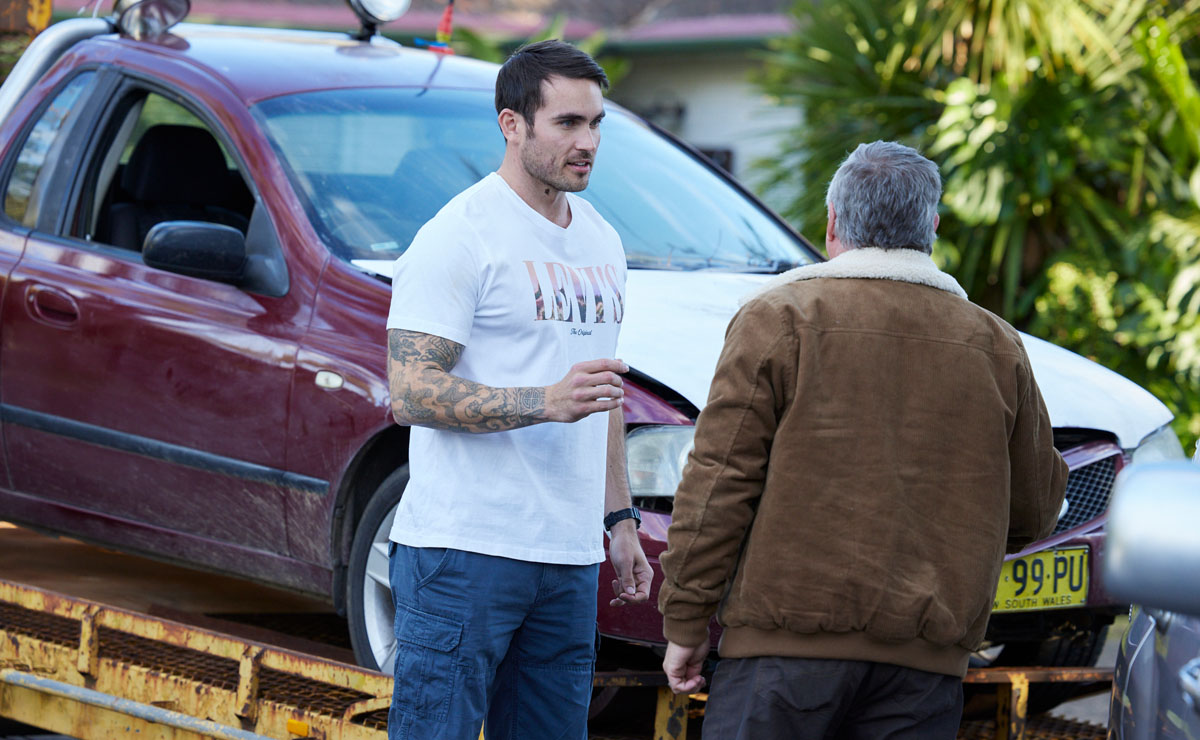 Cash and Flick's dad, Anthony, committed suicide on the family farm back in 2006, with a 12-year-old Cash being the one to find his body.
Cash and Flick's mother had already died by this point, and since Gary and his late wife Katherine were good friends with the Newman family, they didn't give a second thought to taking on the two children. However, whilst Gary and Kath provided a loving home, 9-year-old Flick would never accept them as parental figures.
With the ute now in Cash's possession, he hopes to restore it with Justin's (James Stewart) help so that Flick can use it as her wedding car, knowing that it would mean the world to her.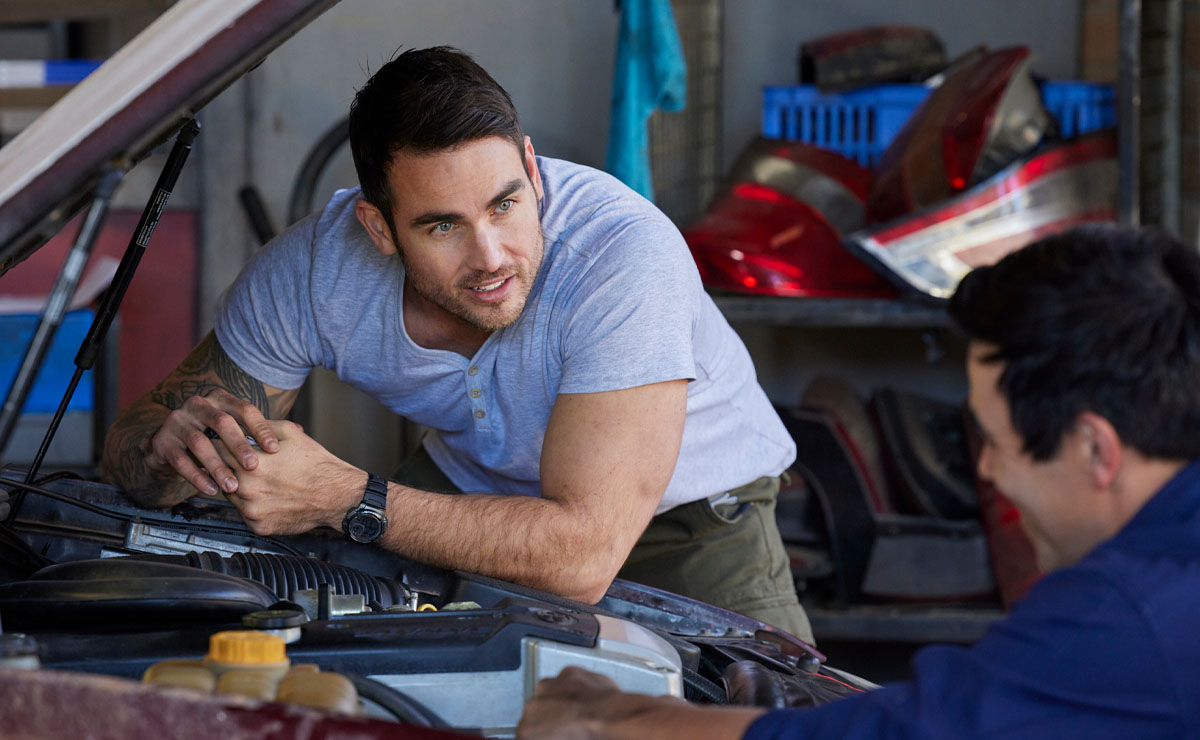 The gents soon realise that they have their work cut out for them as they start on the ute, given that it hasn't been driven in the 16 years since Anthony's death.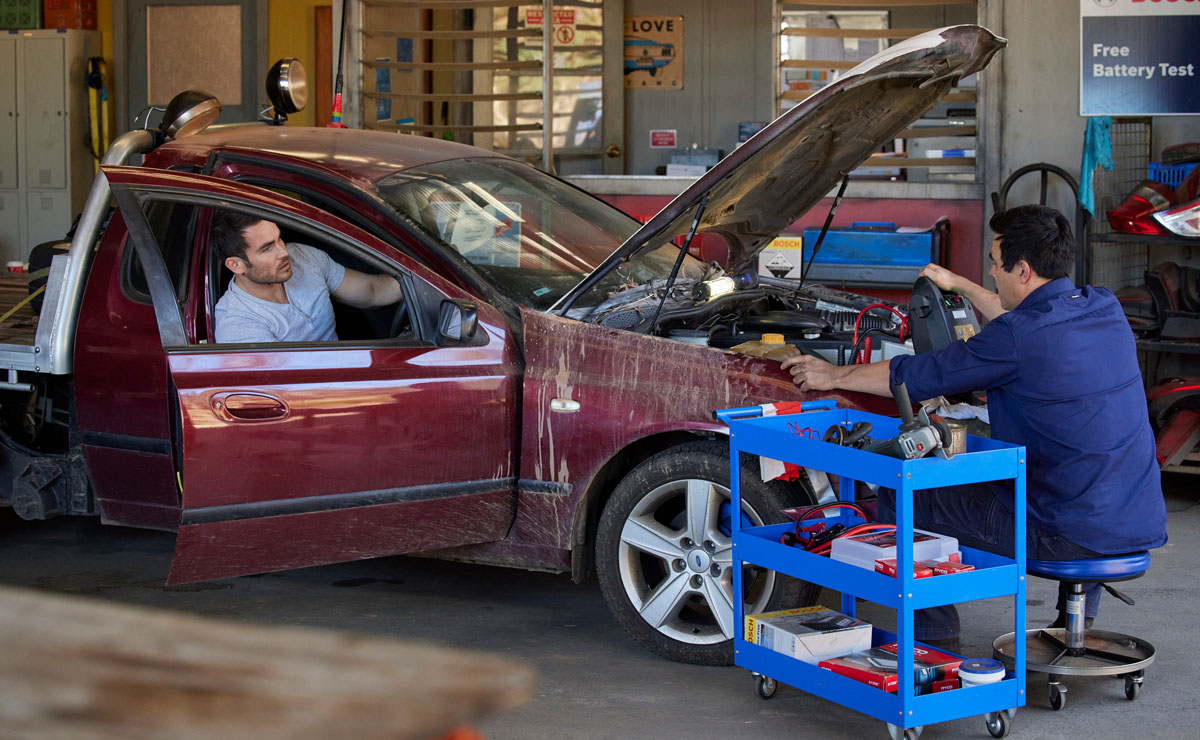 First on the agenda is seeing whether they can at least get the engine to turn over, and whilst it seems that's a no-go for now, they do succeed in getting power to the dashboard.
When Cash turns on the car stereo, he can't believe his ears as 'Wide Open Road' by The Triffids starts playing—it was his father's favourite song!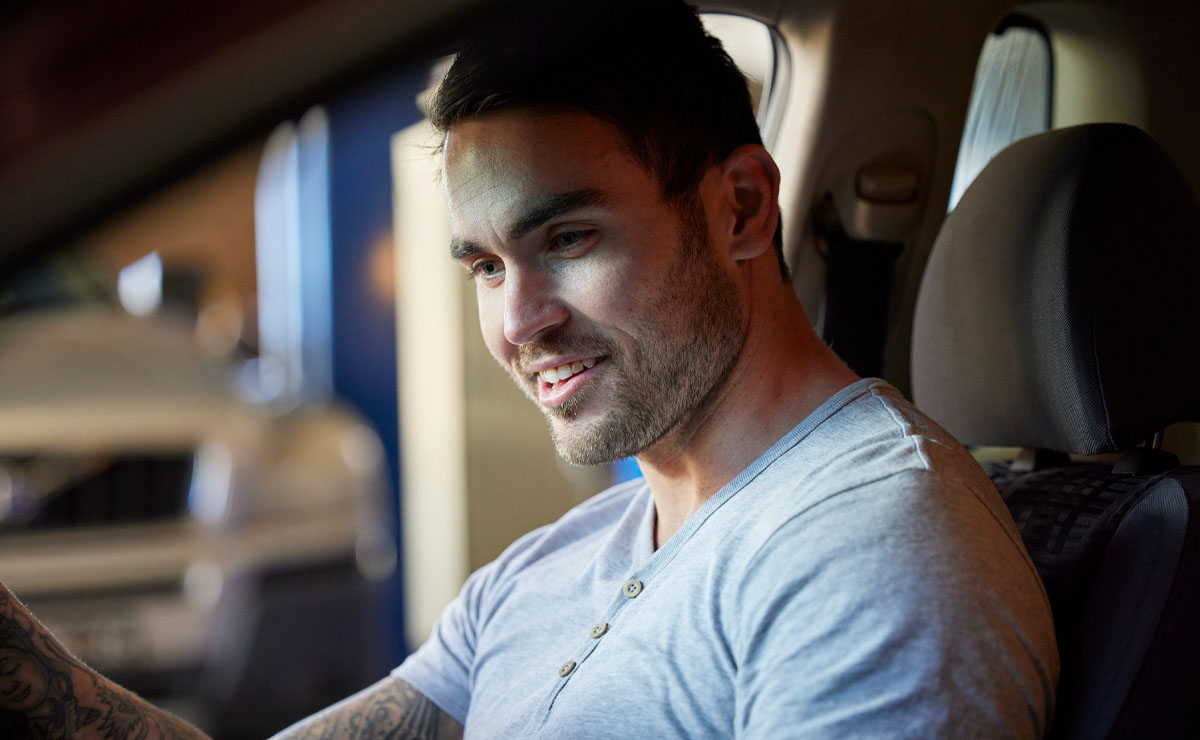 As Justin instructs Cash to turn it up, Cash is emotional as the memories of his father coming up the farm track with the song blaring out come flooding back to him.
If that wasn't enough of a sign, Cash later finds a horseshoe necklace under the driver's seat, which he immediately recognises as belonging to his late mother.
His father had turned the place over looking for it when she lost it, and it has been sitting there in the ute for all these years.
In the meantime, back at the house, Flick has reluctantly agreed to talk with Gary over breakfast, after her initial anger at seeing him ended in Gary making a swift exit. As she spoke with Tane (Ethan Browne), Flick explained that she was horrible to Gary as a youngster as she struggled to come to terms with her father's death, and whilst Tane believed that Flick could fix things, she is in the belief that it's too little too late.
Left alone with Gary, Flick explains that she merely wants the two of them to put on a brave face in front of everyone, but Gary feels it's time they finally sorted things out. Flick doesn't know why he's even bothering considering how awful she was to him, but Gary reminds her that he and Kath had made a promise to always love her.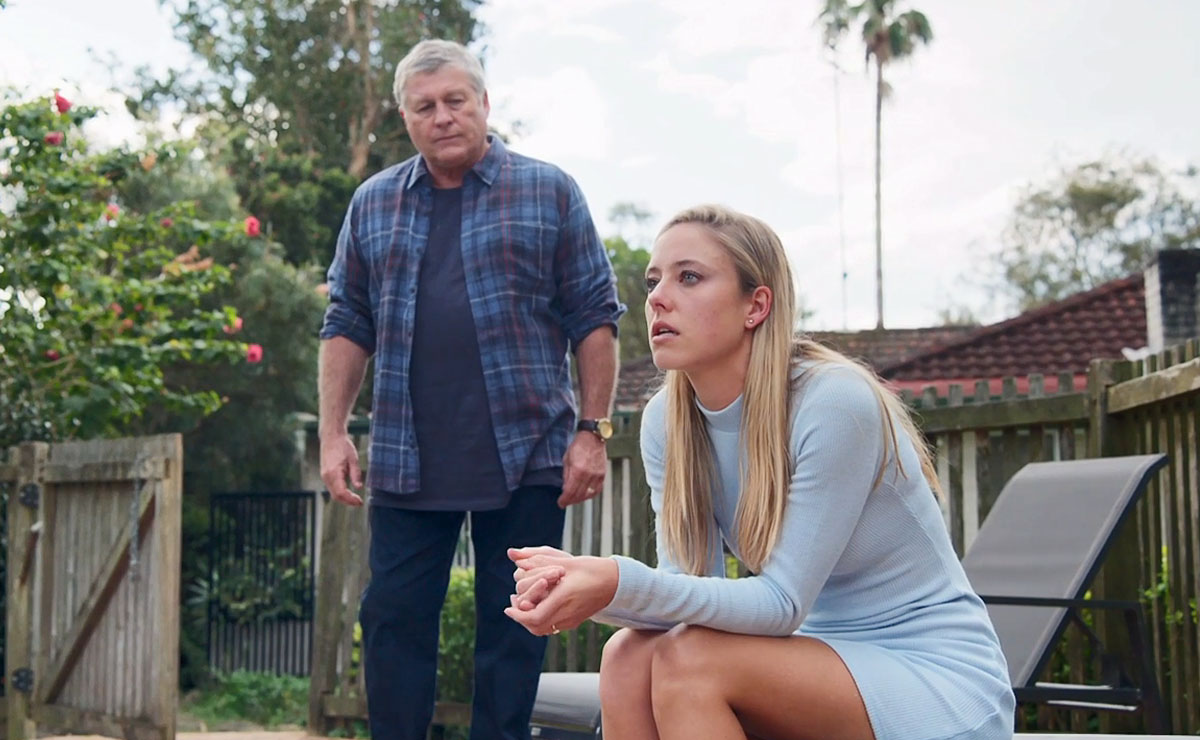 Finally beginning to thaw, Flick admits that she had never been able to accept her father's choice to commit suicide⁠—indeed it was something she only came to terms with a little over a year ago⁠—and believed that Gary was complicit alongside everyone else in covering up the fact he had been 'murdered'.
In her mind, Gary was trying to replace Anthony, and she was afraid of forgetting about Anthony should she let Gary get too close.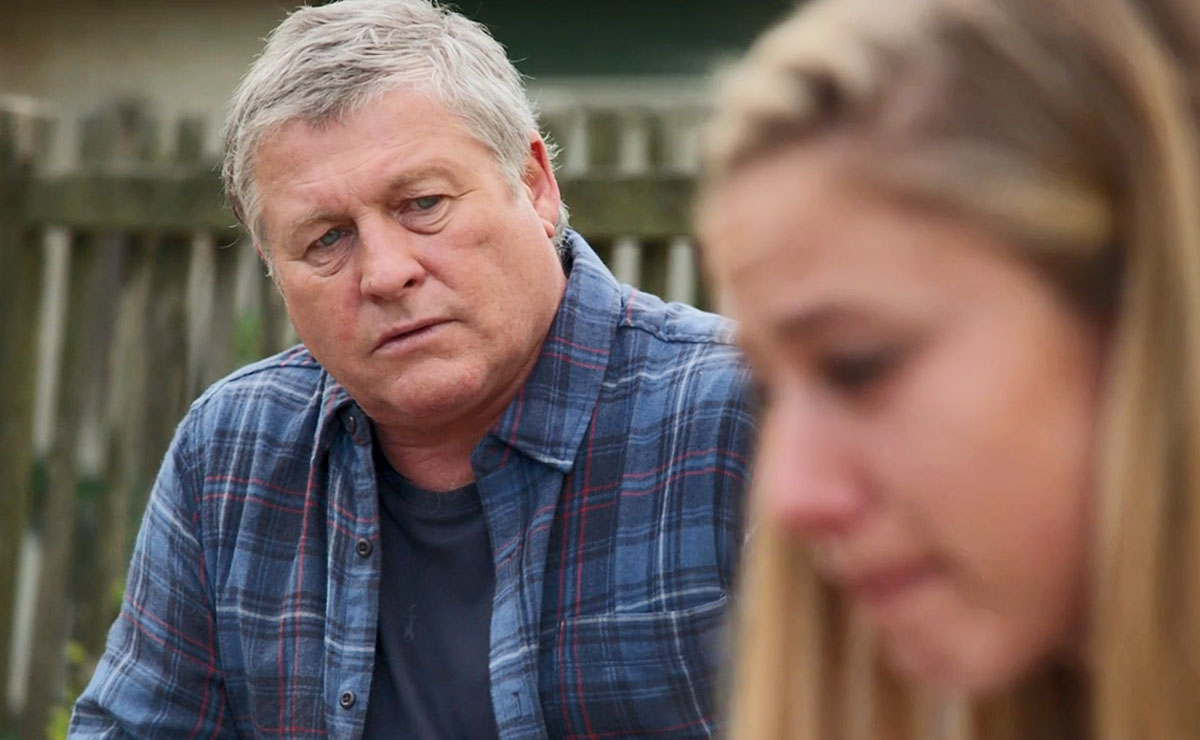 Flick finally turns a corner as she tearfully apologises for everything she put Gary through, and it seems that their past has finally been laid to rest.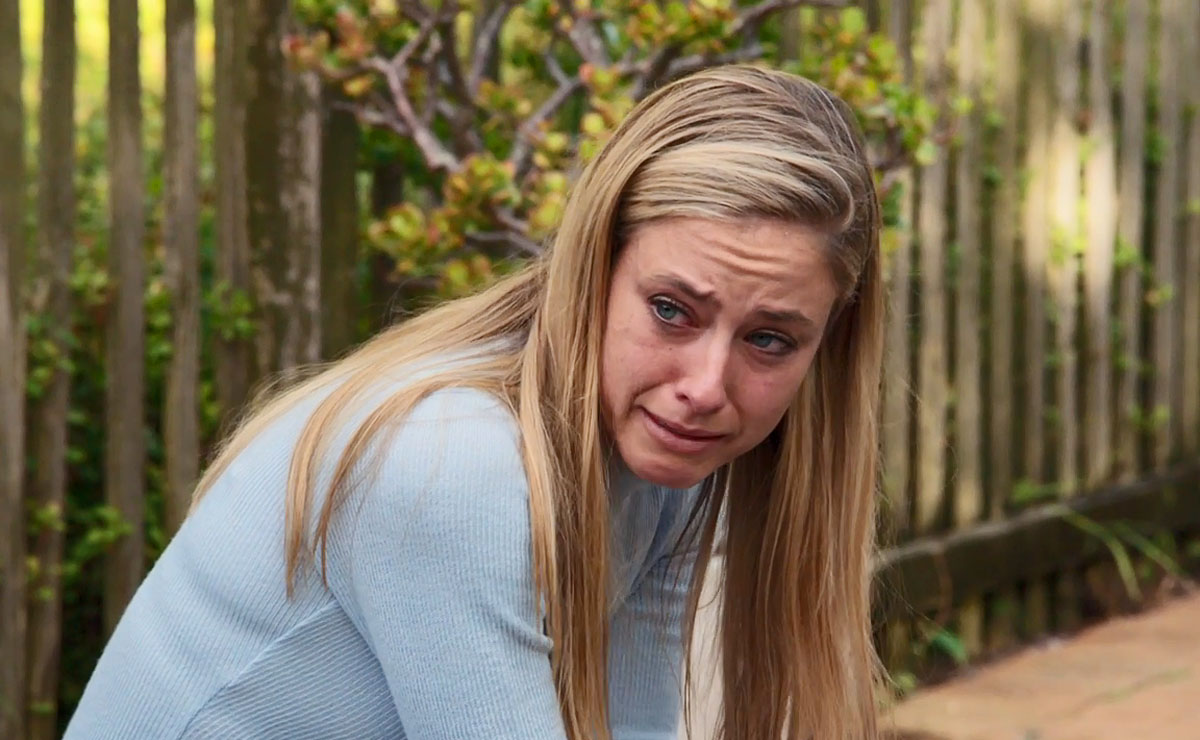 Cash later presents Flick with their mum's necklace, commenting that she could wear it on her wedding day. With both their parents now set to feature in some way during the proceedings (not that Flick knows it yet), it seems like everything is falling into place for the perfect wedding…
…until news comes of a delivery that sends Flick into a panic!
Elsewhere in Summer Bay, Xander (Luke Van Os) wonders whether he's doing the right thing after agreeing to carry on seeing Stacey (Maleeka Gasbarri).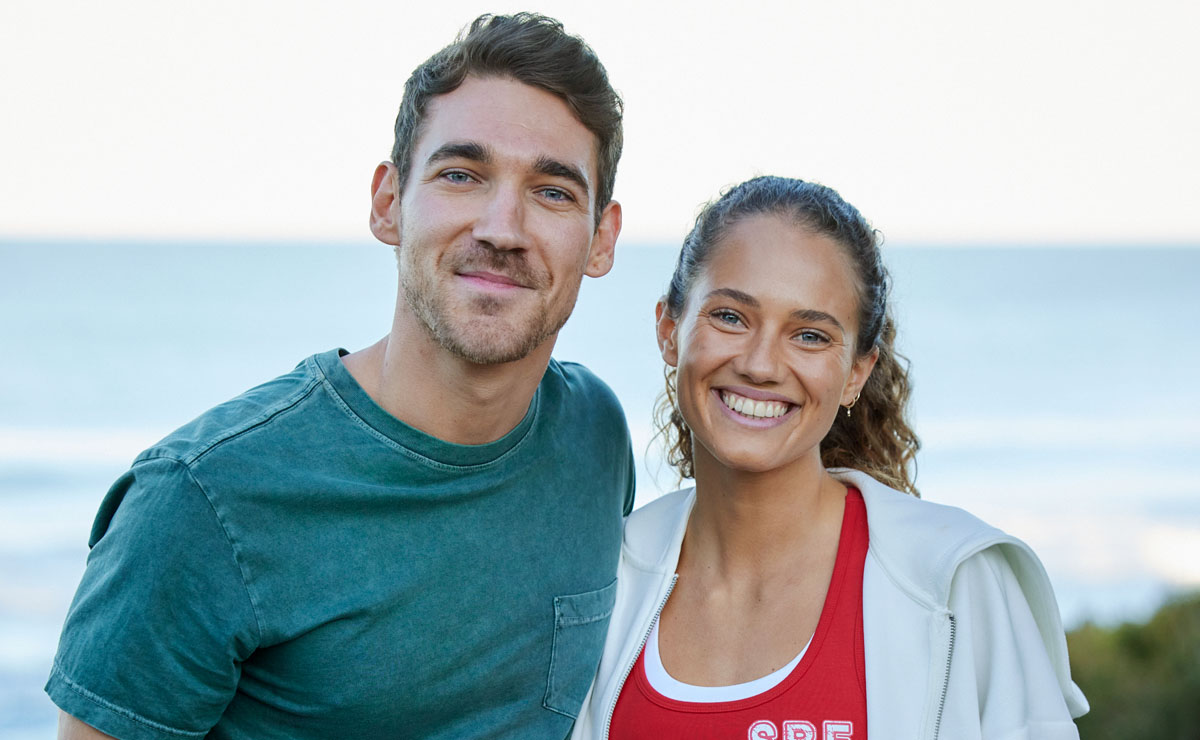 Xander has been smitten with the nurse-cum-personal trainer, but was thrown when she admitted to him that she doesn't believe in monogamy… if he wanted to keep seeing her, he'd have to be happy with potentially sharing her with other men.
Xander agreed to give it a go, something which surprised his sister Rose (Kirsty Marillier), but it soon becomes clear that it's not going to be as easy as he'd anticipated.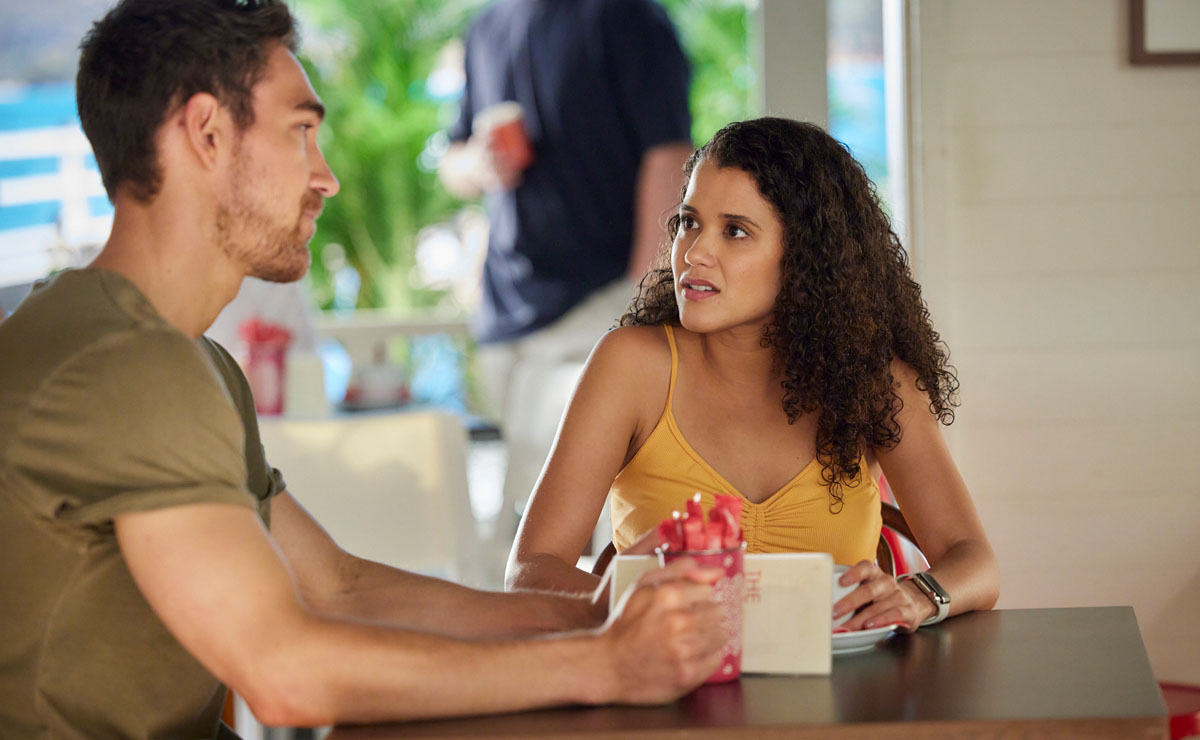 Next week the two agree to meet up at Xander's apartment, but Stacey is a little taken aback when she arrives to find Xander cooking them a romantic meal. Seeing the effort he's gone to, Stacey gently reminds him that she won't change her stance on relationships.
The next day, Xander is disappointed to learn that Stacey already has another date lined up for lunch. When the date doesn't show, Stacey goes to join Xander in Salt, who admits that the whole thing is starting to feel a bit weird.
Nikau (Kawakawa Fox-Reo) is confused when Stacey later asks if he fancies getting together sometime, given that he thought she was seeing Xander. He later quizzes Xander, who is relieved to hear that Nik turned her down and thanks him for the heads up.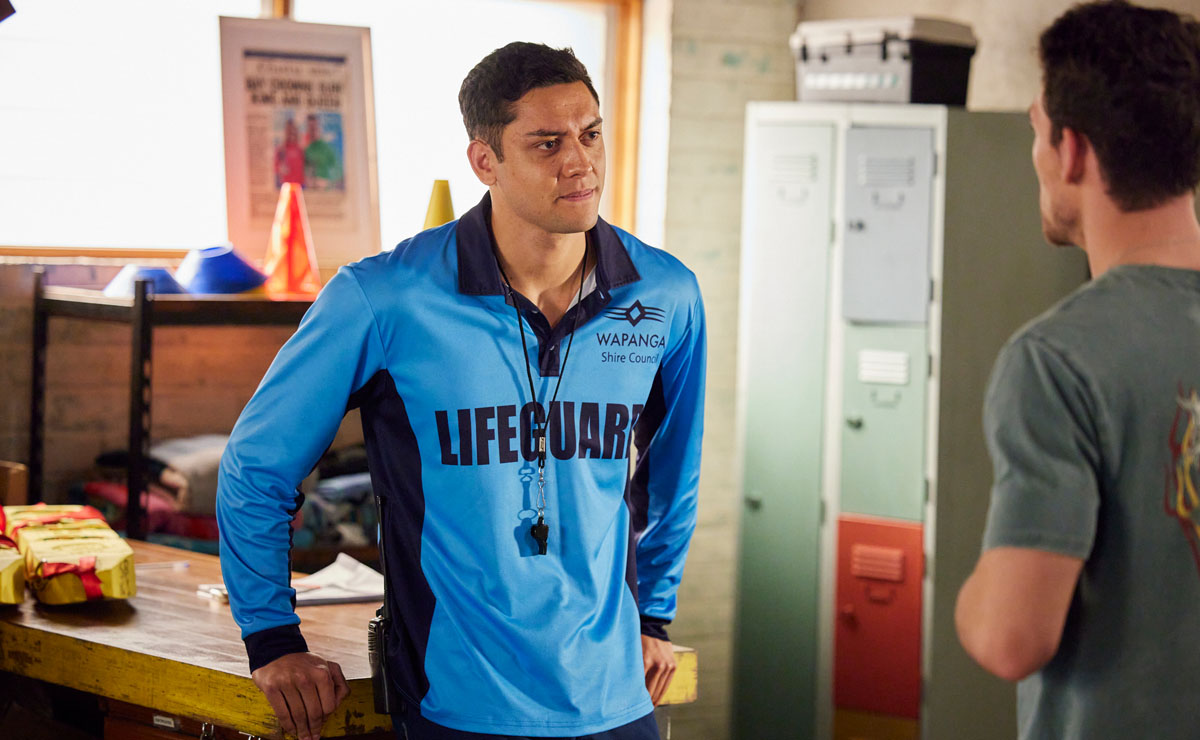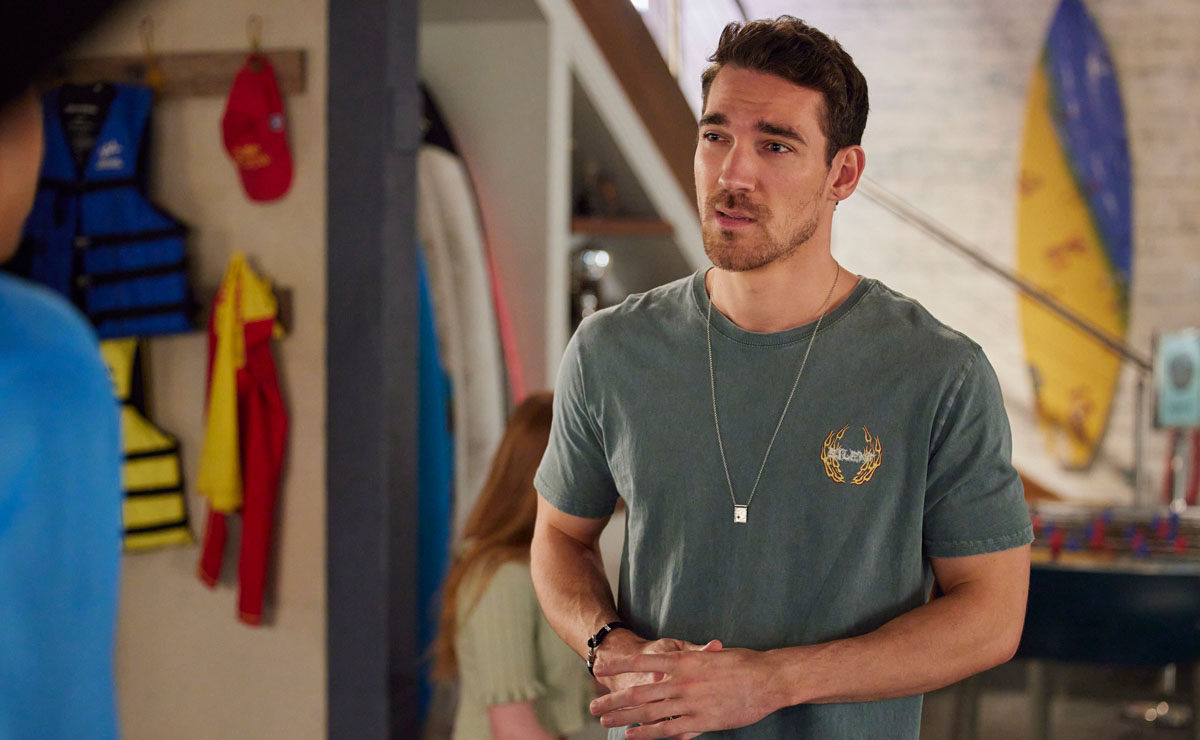 Rose can see that Xander is struggling, commenting that Stacey certainly wasn't kidding when it came to non-monogamy, but Xander tries to brush it off by saying he's not bothered.
However, with Stacey now making moves on his friends, it's clear that it's all getting a little too close for comfort.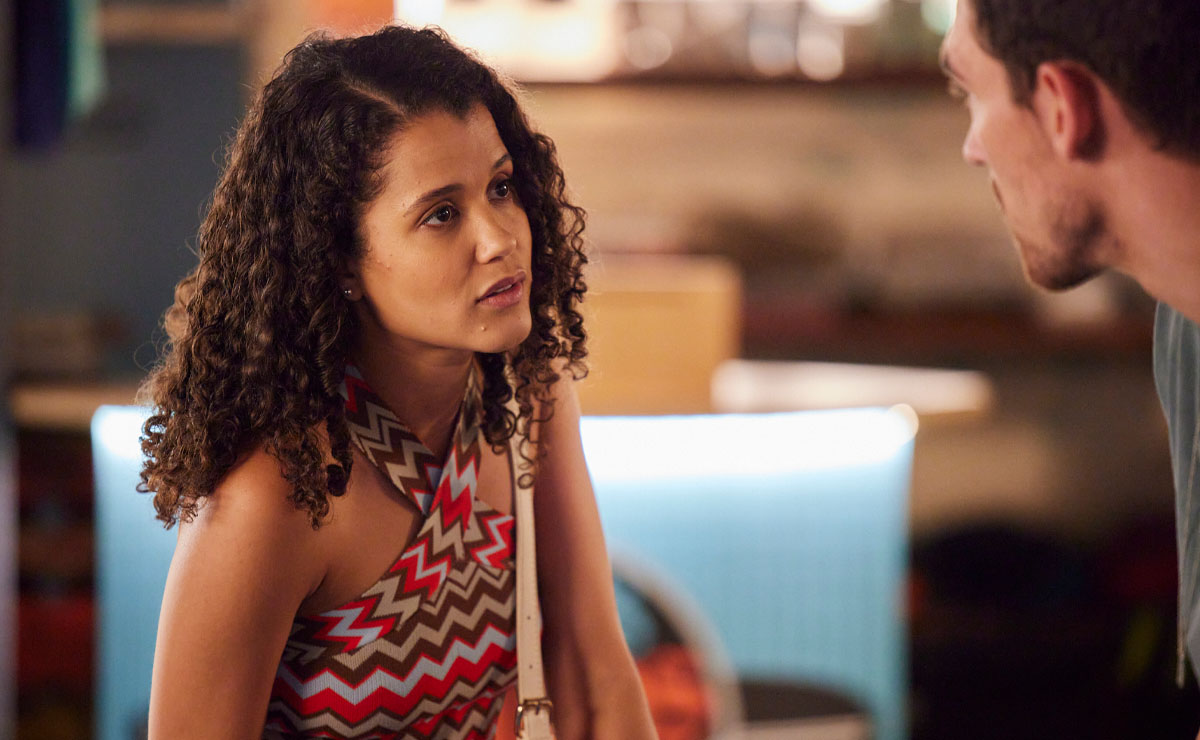 When Xander later tells Stacey that he has no intention of seeing anyone else whilst he's with her, Stacey tells him that it's his decision, but makes it clear that she's not going to be guilt-tripped into an exclusive relationship.
The next day the pair apologise to each other, in the hope that they can move on, but Xander can't help but ask if there is any hope for exclusivity one day.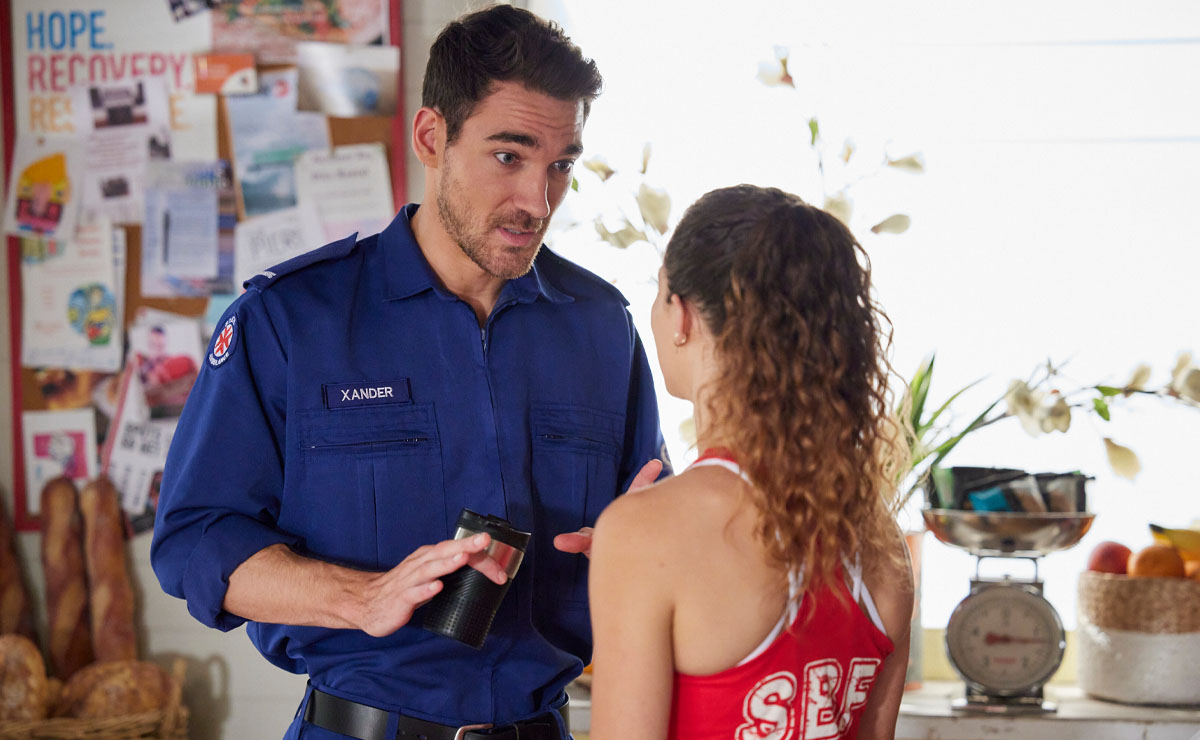 Stacey admits that whilst she can't make any guarantees, she'll never say never…
Is Xander continuing to set himself up for heartbreak?
---
Monday 30th January (Episode 7921)
Cash ventures down memory lane. Felicity faces her past… and her future. Gary makes Tane a generous offer. Roo and Marilyn plan a charity golf tournament.
Tuesday 31st January (Episode 7922)
Bree and Remi bask in their love bubble. Gary warms Felicity's cold feet. Eden goes on the attack for Remi.
Wednesday 1st February (Episode 7923)
Eden bursts Remi's love bubble. John finds his star golfer. Theo takes out his frustration on Kirby.
Thursday 2nd February (Episode 7924)
Can Xander do small town non-monogamy? Kirby refuses to be Theo's scapegoat. The expectant parents clash over baby names.
Friday 3rd February (Episode 7925)
John finds a golfing rival in Justin. Honesty backfires for Xander. Can Ziggy and Dean agree to compromise?
---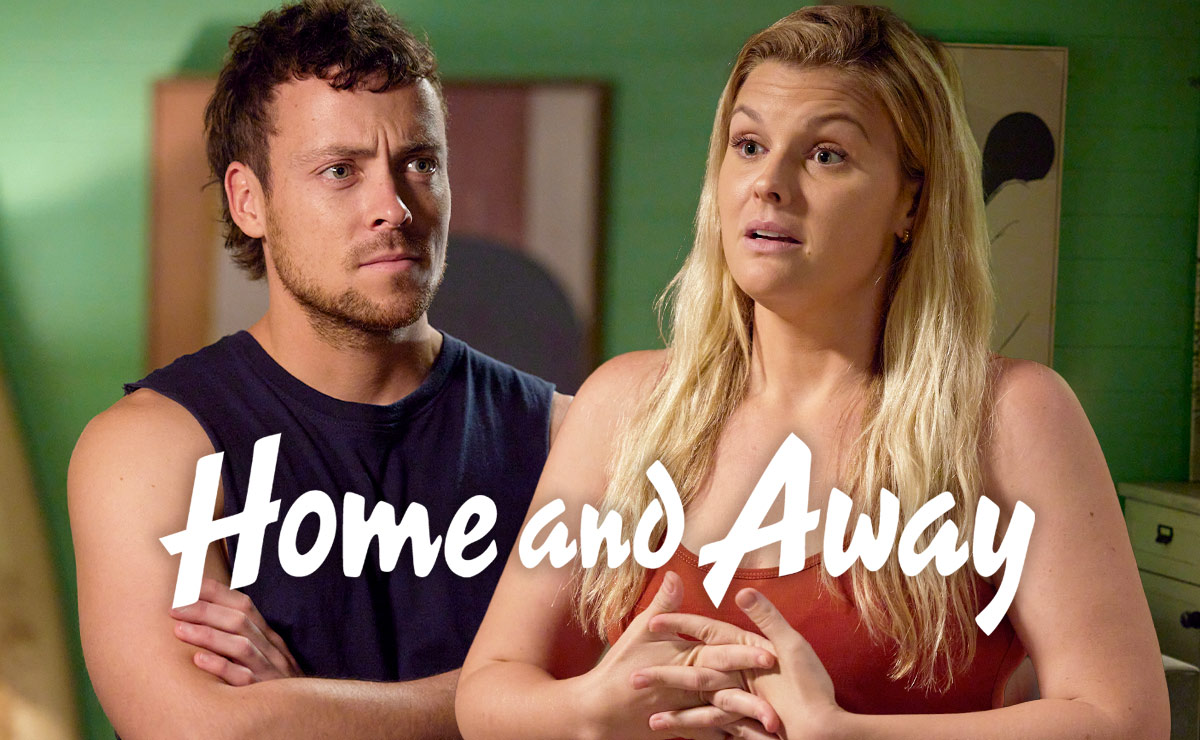 Also next week in the UK, Ziggy suffers a fall after a tense conversation about baby names, while an argument between Theo and Kirby ends with a confession of love.
Spoilers in your inbox every weekend!