Home and Away Spoilers – Ziggy and Dean clash leads to accident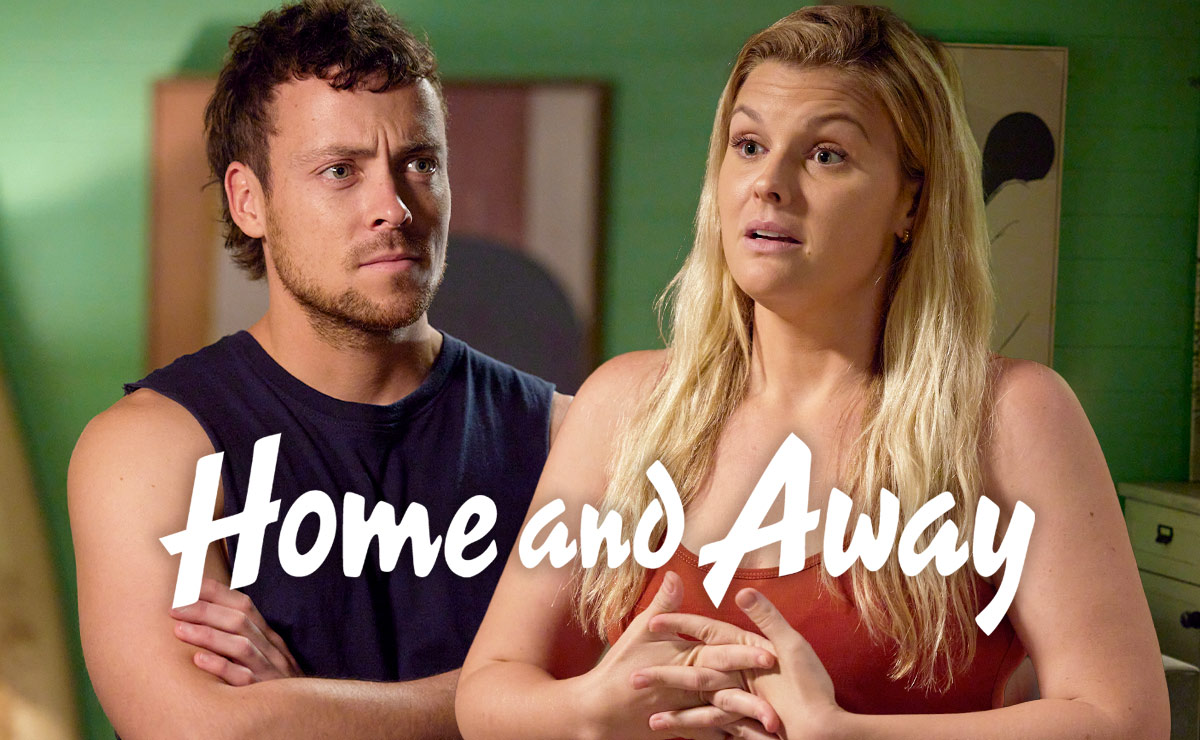 Next week on Home and Away in the UK, Ziggy suffers a fall after a tense conversation about baby names, while an argument between Theo and Kirby ends with a confession of love.
Theo's (Matt Evans) numerous commitments come back to bite him once again next week, as he comes dangerously close to failing another TAFE assignment.
When girlfriend Kirby (Angelina Thomson) reminds him of his assignment deadline, Theo assures her that he's got everything in hand, but finds himself sidetracked when John (Shane Withington) recruits him for a charity golf tournament Marilyn (Emily Symons) is organising.
Having decided to try and raise $40,000 to supply the city shelter they've been volunteering for with a new food truck, Marilyn and Roo (Georgie Parker) throw around a few ideas with Irene (Lynne McGranger) before settling on the golf tournament.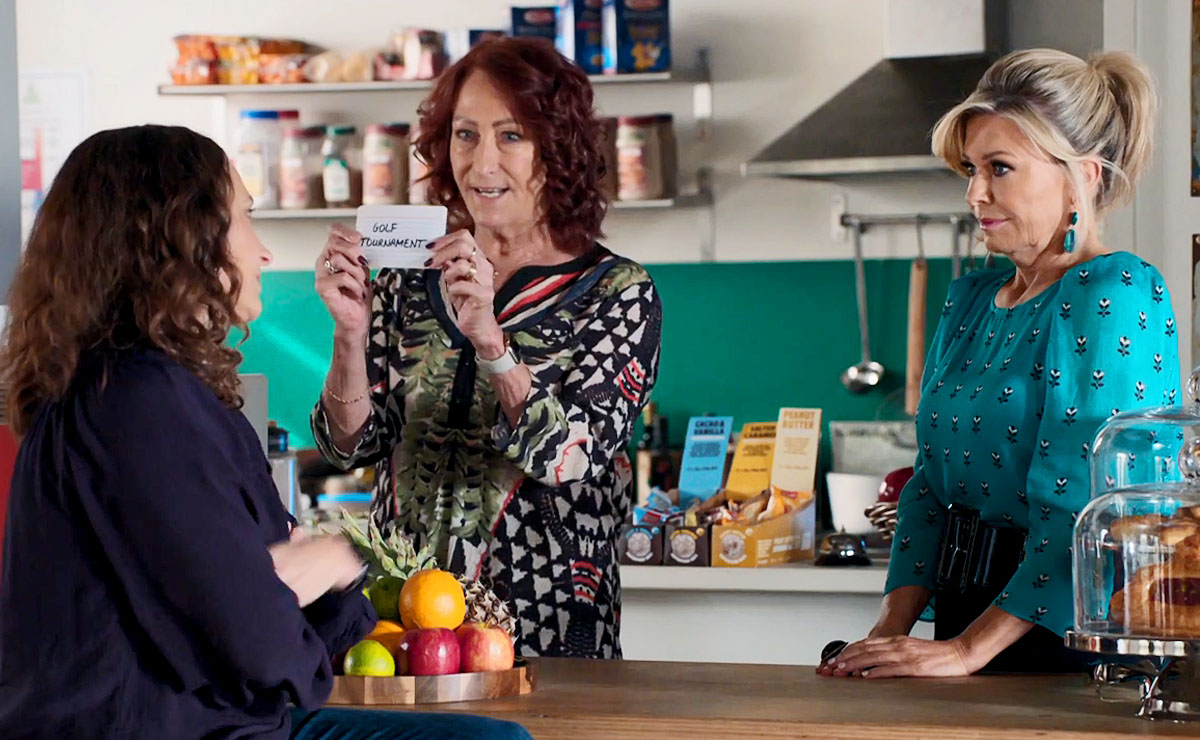 When John hears of Theo's six handicap, he's quick to recruit him for his team, and Theo's knowhow is soon in demand as Marilyn asks him to come back to the house so she can quiz him on the sport. Theo is only too happy to help, despite the fact that he should be studying.
Having already bailed from a band meeting to get on with his work, Theo later looks at his calendar to try and fit in John's golf practice, and is horrified to realise that the assignment is actually due the very next day⁠—he thought he had another week!
At the garage, a desperate Theo calls Ziggy (Sophie Dillman) to ask if she can cover for him, and thankfully she agrees.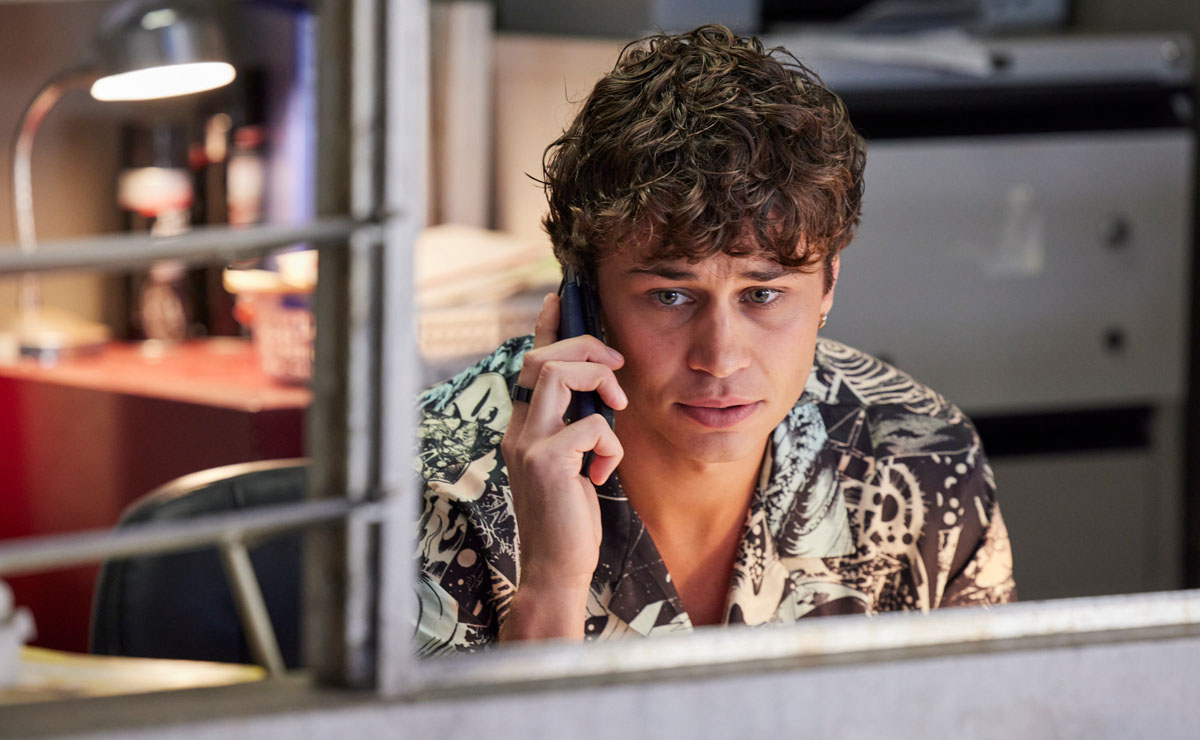 When Kirby shows up with snacks for support, after hearing from John about Theo's predicament, Theo is stressing out, convinced that he's going to fail.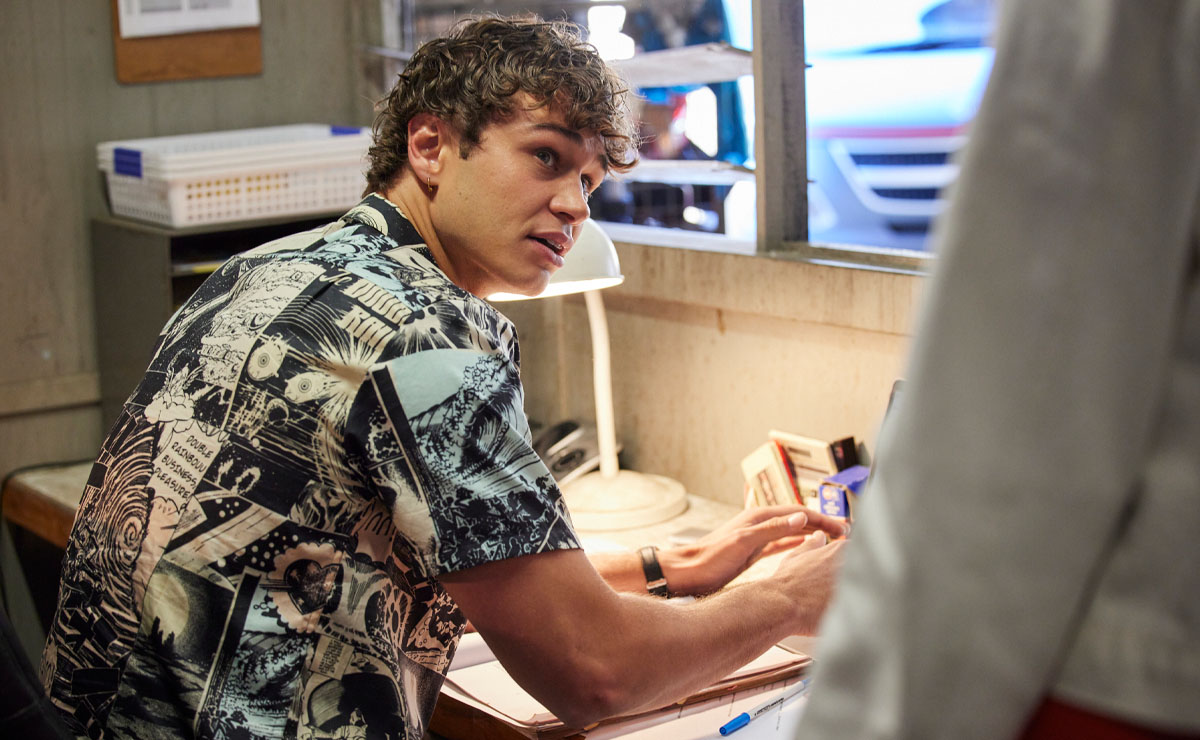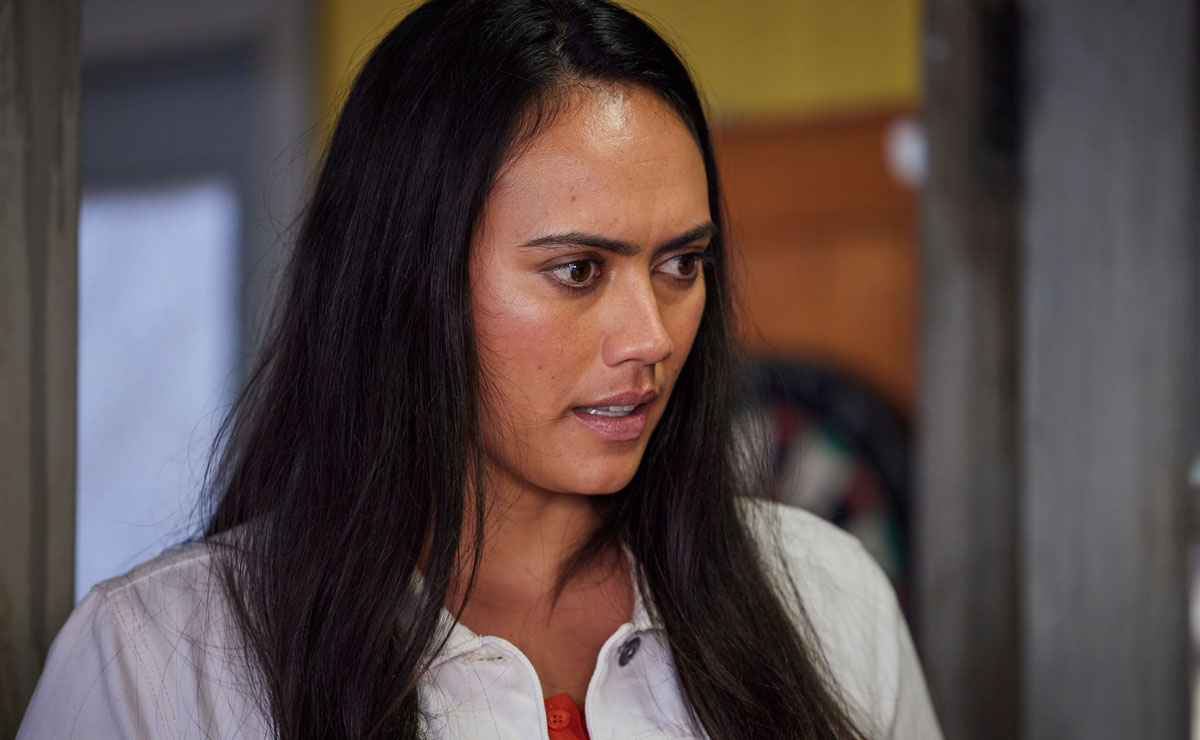 Kirby can't help but point out that she'd been telling him to make a start on it for ages, but Theo isn't in the mood, as he yells at her to get off his back.
He soon realises his mistake as Kirby storms out, angry that he's taking out his frustration on her, and Ziggy arrives just in time to see Kirby drive off with Theo calling out to her.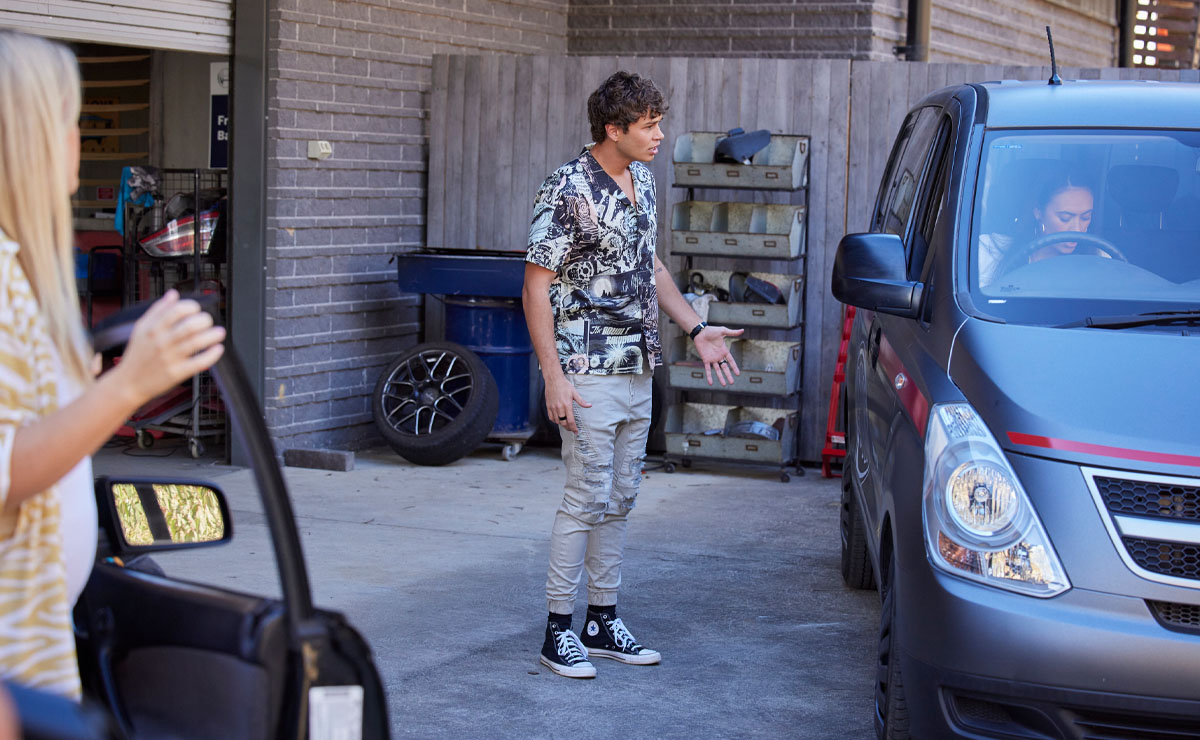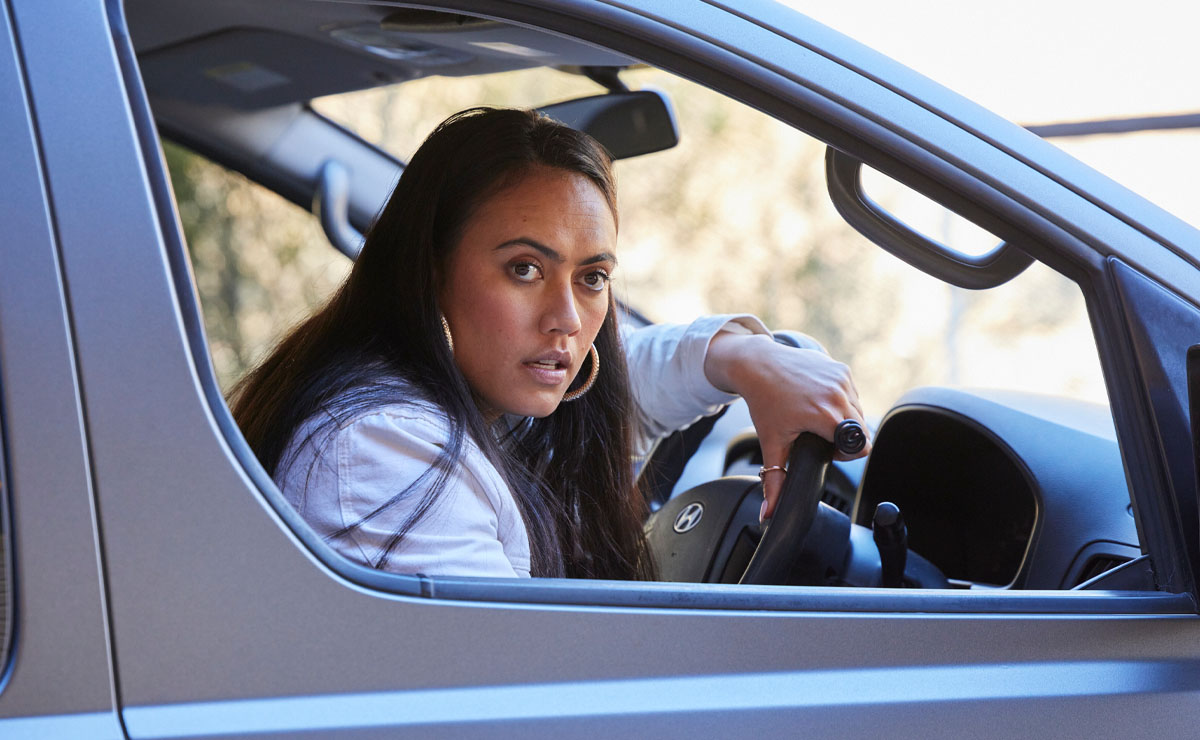 Ziggy reprimands Theo herself when he tells her what's happened, but reminds him of her promise to help him as a mentor, and the two of them get to work.
When Dean (Patrick O'Connor) calls round with pizza later, he isn't too impressed to learn that Ziggy and Theo are planning on pulling an all-nighter. Concerned for his pregnant girlfriend, Dean decides to stick around too, snoozing in the chair as the pair work through the night.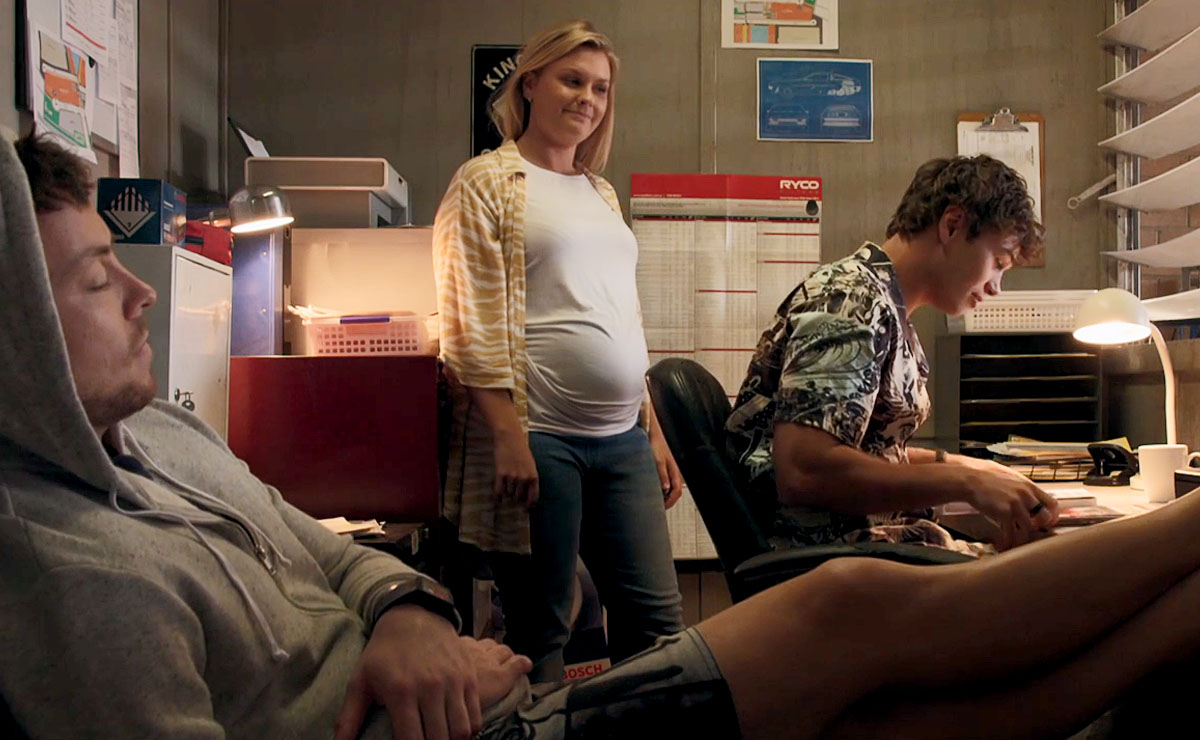 Having finally submitted the assignment the next morning, only minutes before the deadline, a drained Theo arranges to meet Kirby at the diner as Dean takes Ziggy home.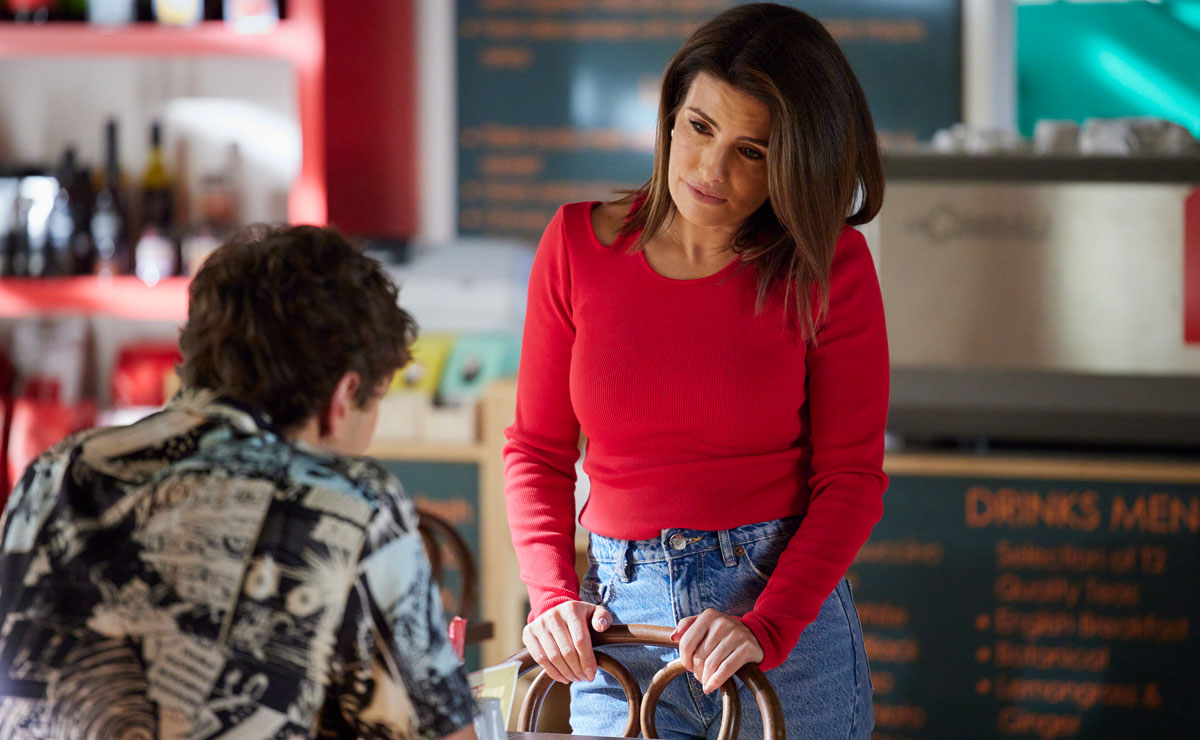 When Leah (Ada Nicodemou) tells Theo that Kirby seemed very down the night before, he knows he has a lot of grovelling to do, and the opportunity quickly presents itself as Kirby walks in.
After hearing that Theo didn't go home the previous night, and having not received any word from him in all that time, Kirby scolds him as she points out how worried she was.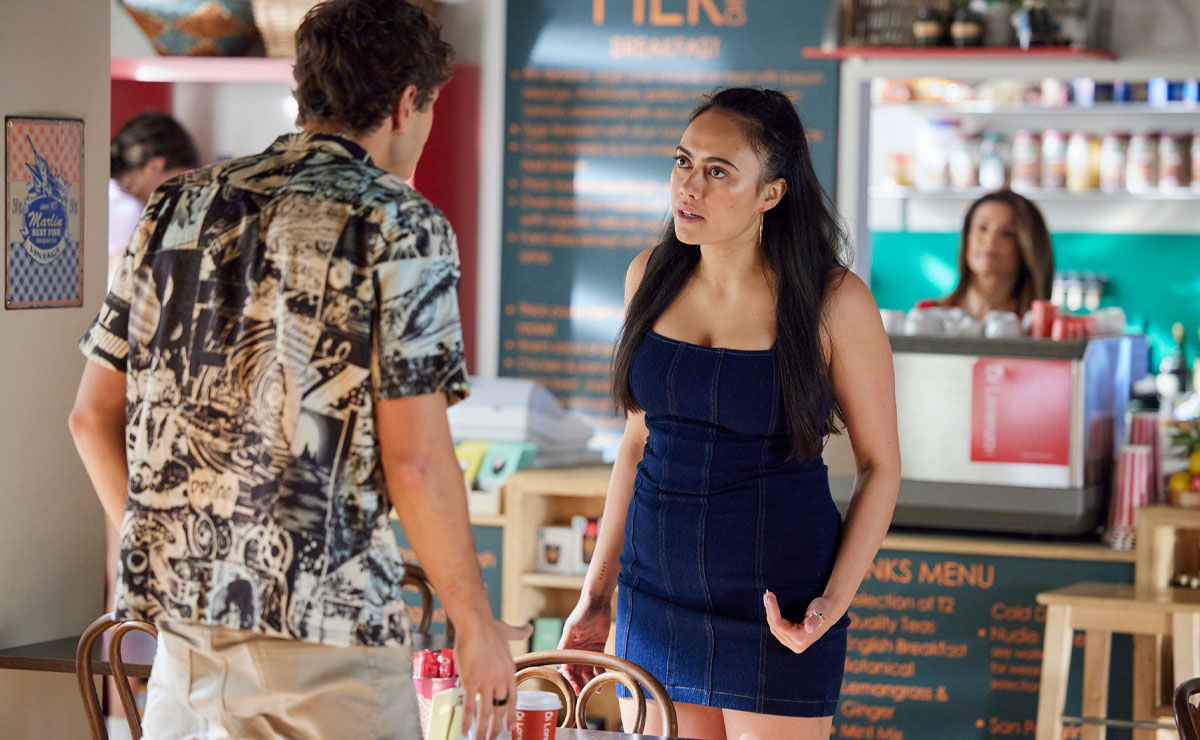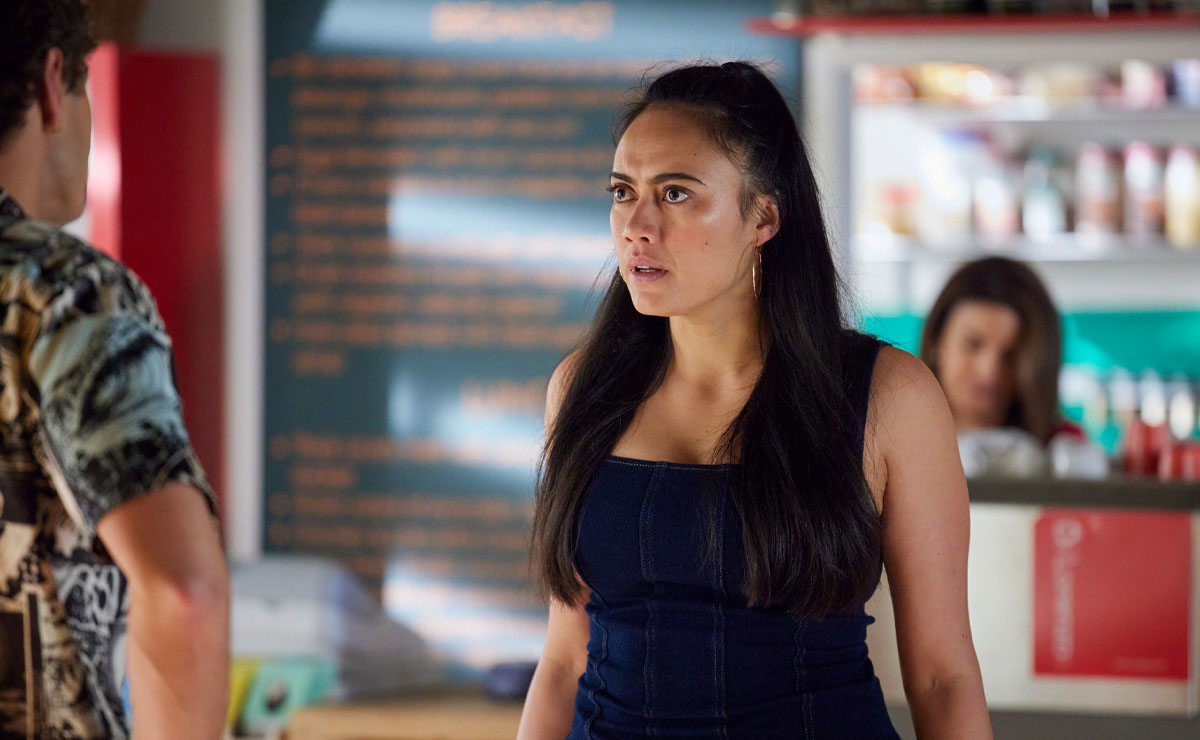 Back at the house, Kirby points out that Theo's behaviour – procrastinating and then blaming it on her – reminds her of being with Bob!
Theo can only apologise, but as he blurts out that you should never do that to someone you love, they both realise what he's just said…
As Kirby asks whether he's just saying that to get back on her good side, Theo admits that he is indeed in love with her…. does Kirby feel the same way?
---
Meanwhile, back at the farmhouse, Dean and Ziggy are about to reach their own stumbling block when the subject of baby names comes up.
Mackenzie (Emily Weir) points out that they can't keep referring to their baby as 'the grommet' forever, and helpfully suggests that Mac Jr. would be a rather suitable name… Jai (River Jarvis) was named after his uncle after all.
When Dean makes the suggestion of Zoe, Ziggy likes it, as she comments how "Zoe Astoni" rolls off the tongue easily…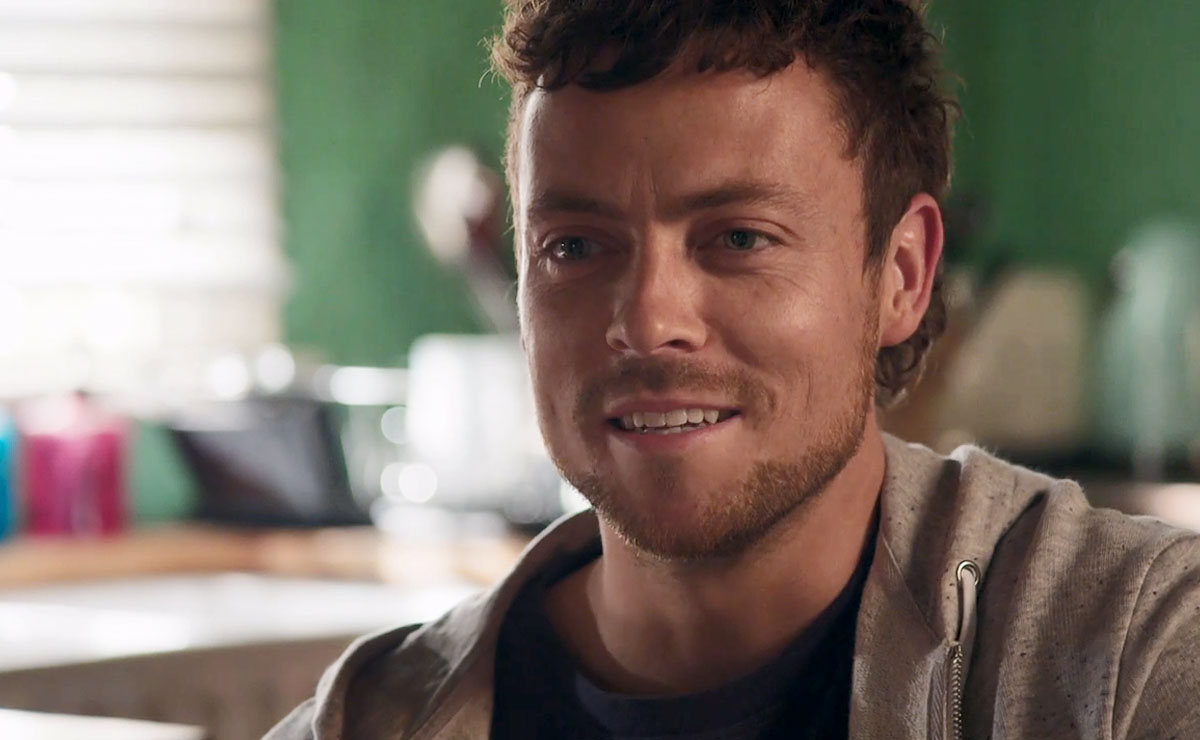 "Don't you mean Zoe Thompson?" Dean laughs.
"No, I mean Zoe Astoni…" Ziggy replies, deadly serious.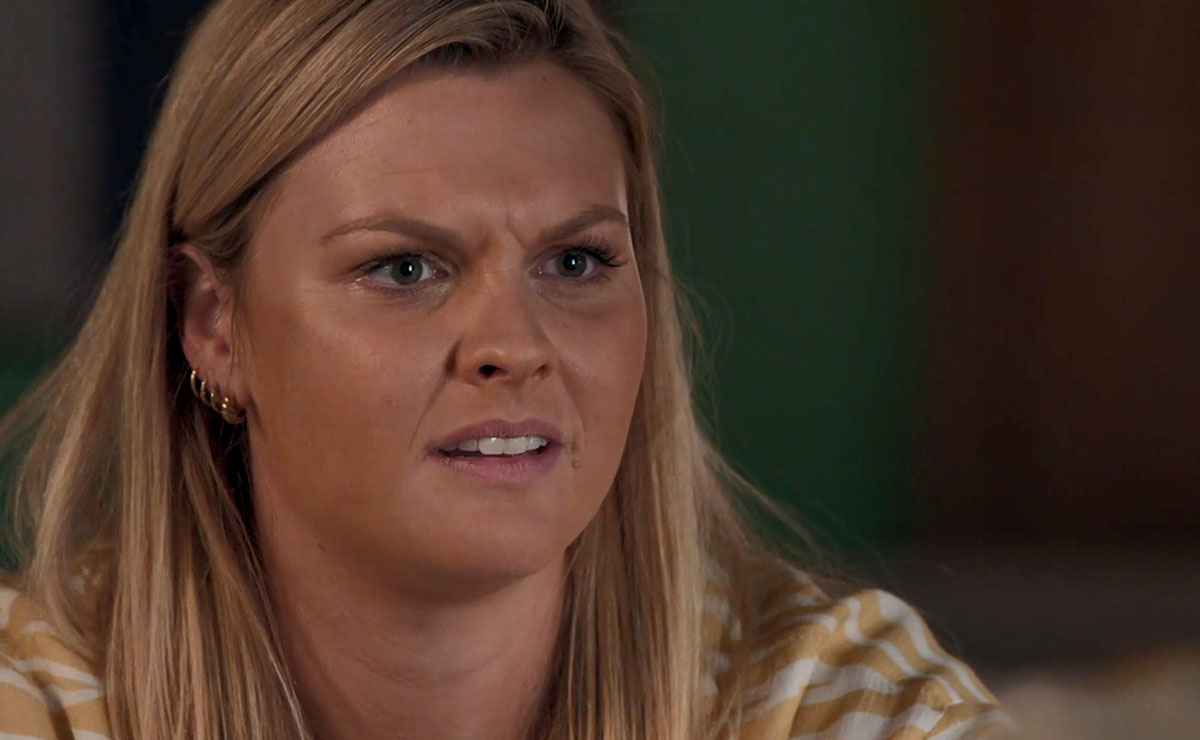 Angry that Dean would make such an assumption, Ziggy goes on to share her view that babies taking their father's surname is an archaic tradition, much to Dean's disappointment.
When Dean's suggestion of a compromise, a hyphenated surname, is also shot down, he talks with Mac who fails to see the big deal⁠—after all, they are half-siblings with different surnames themselves.
However, the reason for Dean's upset soon becomes clear.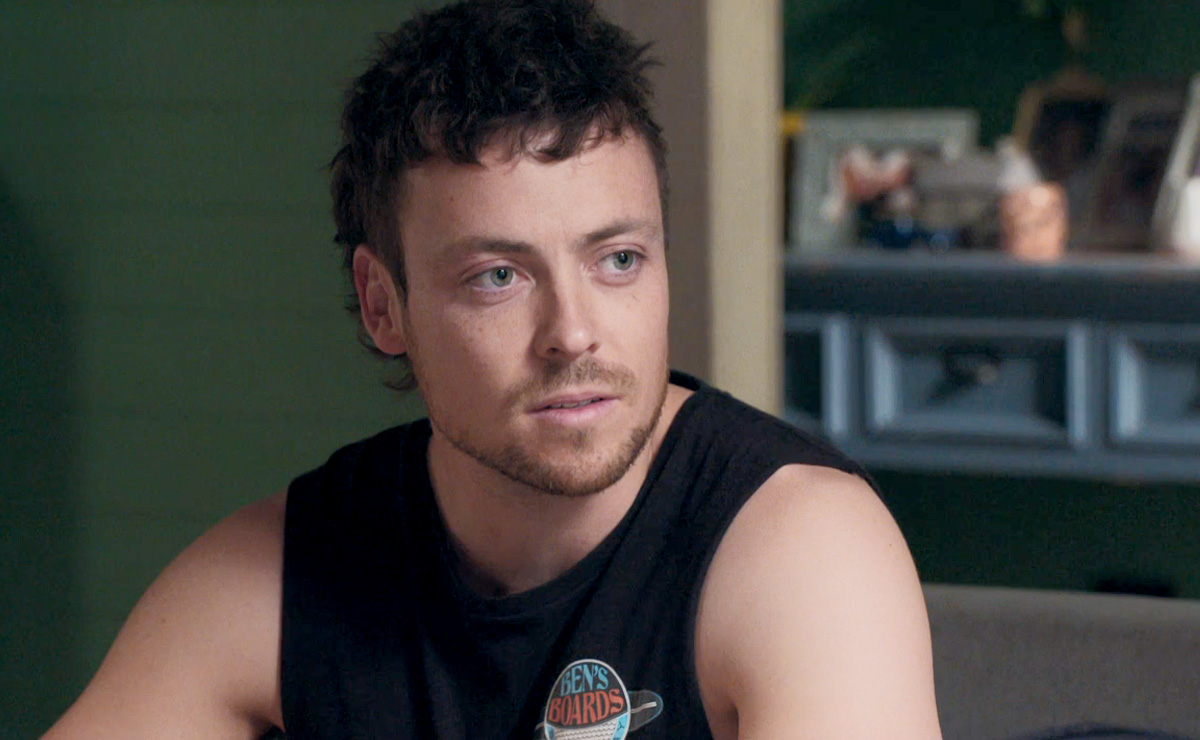 Asking if she'll hear him out, Dean explains to Ziggy that back in his Mangrove River days, a kid not having their father's surname meant only one thing⁠—that the father was an absent deadbeat.
Having been unaware of Jai's existence until a couple of years ago, who shares his mother Amber's (Maddy Jevic) surname, it already kills him that people may think he was purposely not a part of his son's life up until now.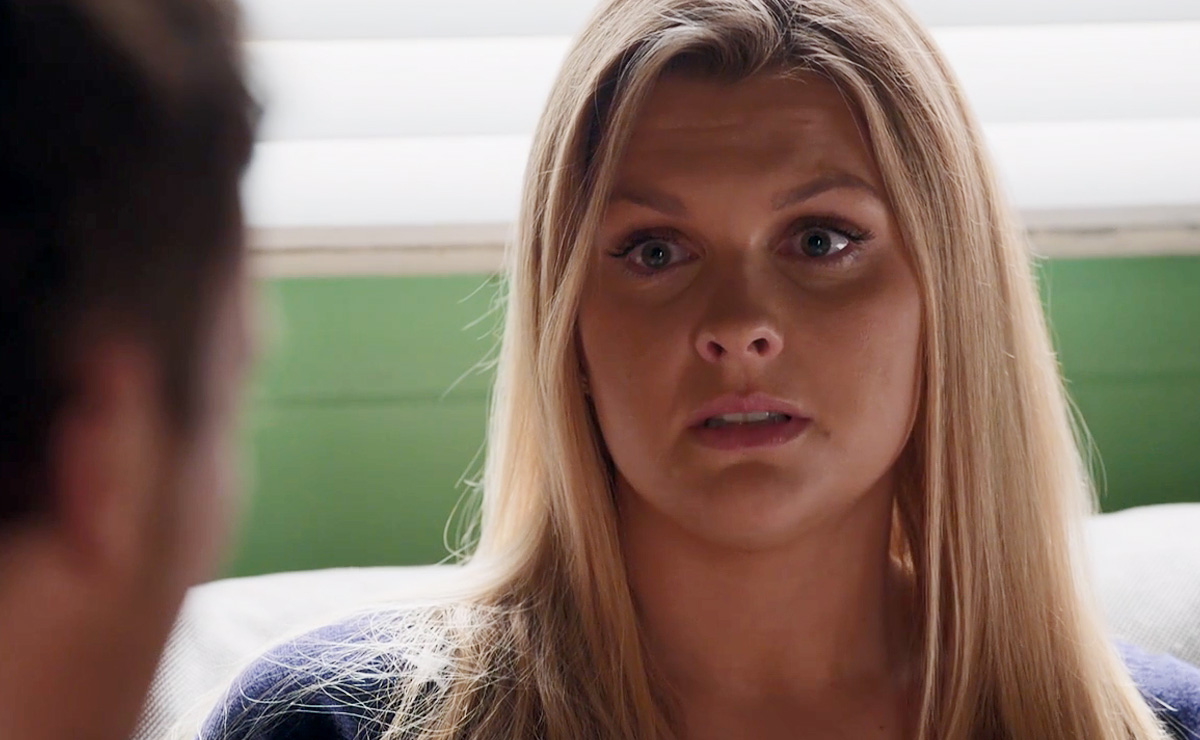 Ziggy admits that she didn't think of it like that, and eventually agrees that the baby will be named Thompson… on the condition that she gets to choose a less boring first name.
It's taken as a sign that the baby approves when it suddenly starts kicking hard, and as Mac can't resist having a feel of Ziggy's stomach, she's quick to agree that it's definitely a Thompson in there!
Yet names are about to be the least of their worries, as an accident puts their baby's life in danger.
The baby name conversation continues the following day, and as the pair head down the stairs from Salt, Ziggy pauses to throw another name into the mix. When she turns to continue walking, she loses her footing, misses the final steps and crashes onto the Surf Club floor.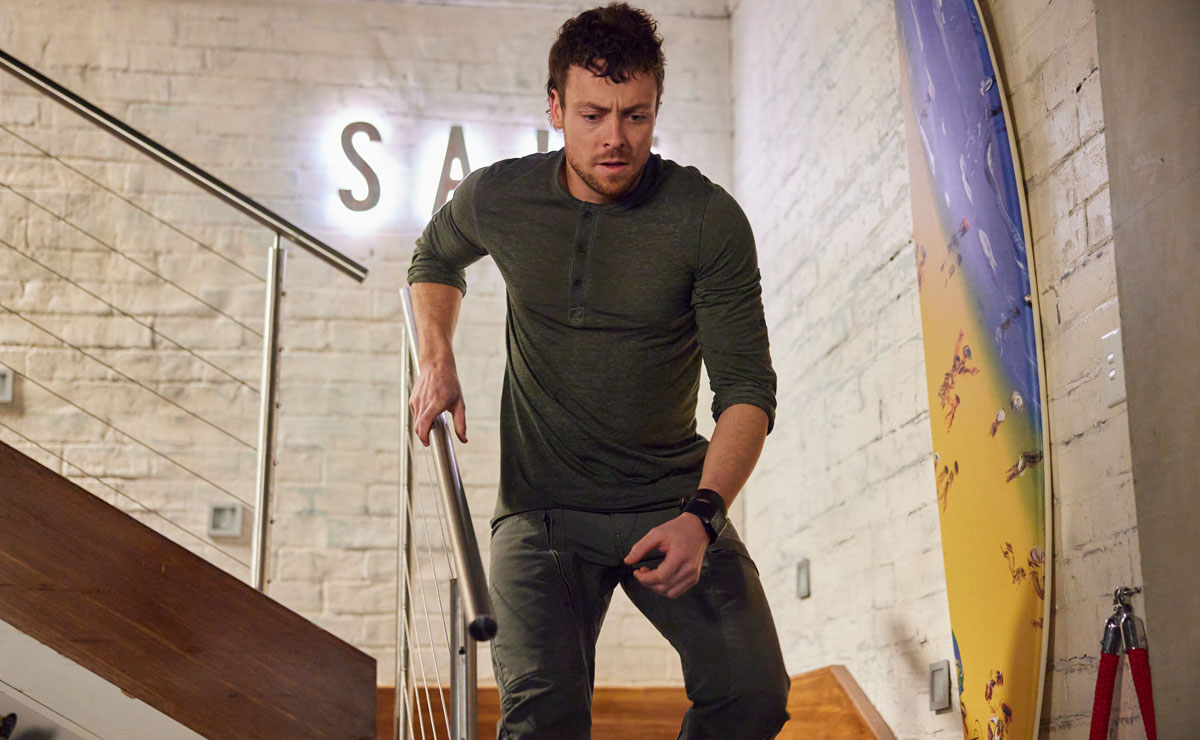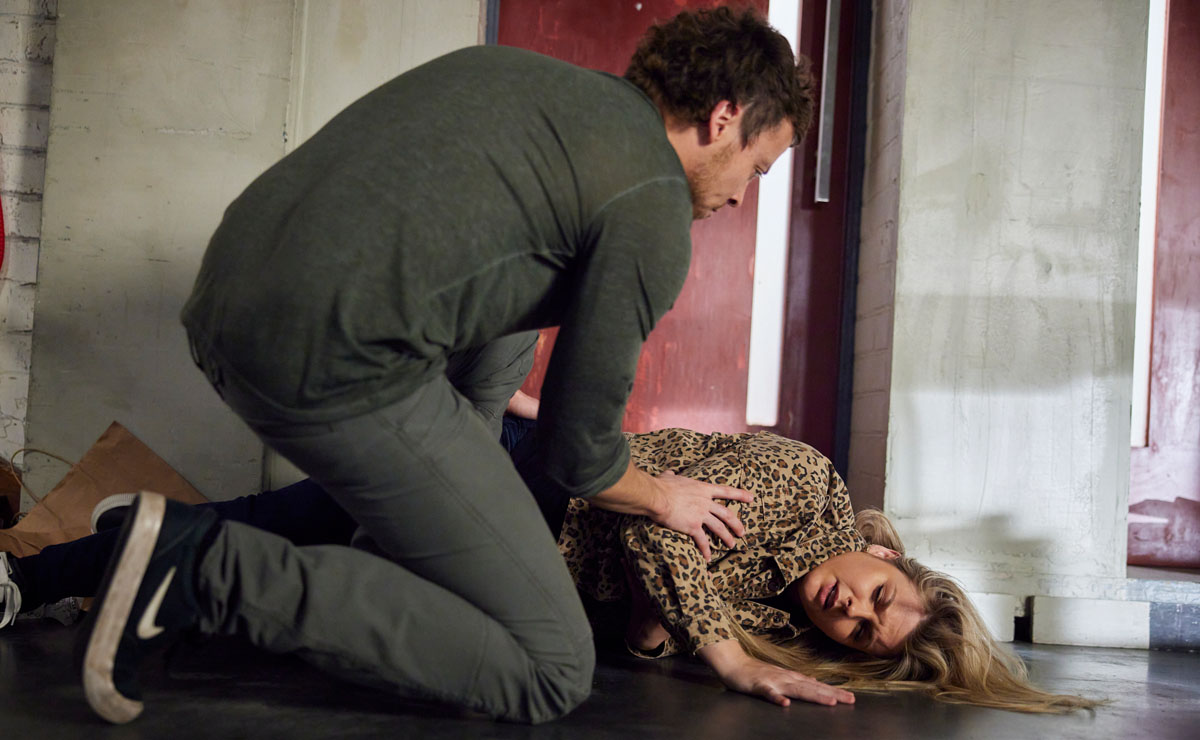 Dean is horrified as he rushes down to Ziggy's aid, as she clutches her stomach in pain.
Will Ziggy and Dean's baby be okay?!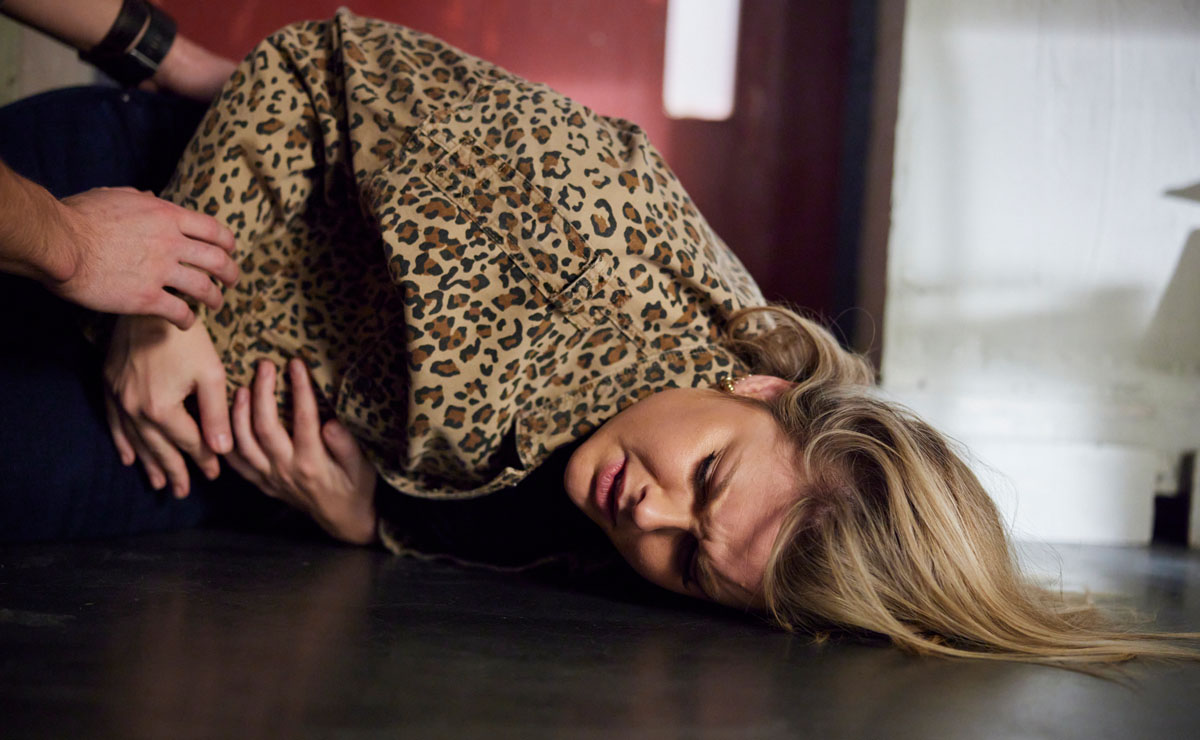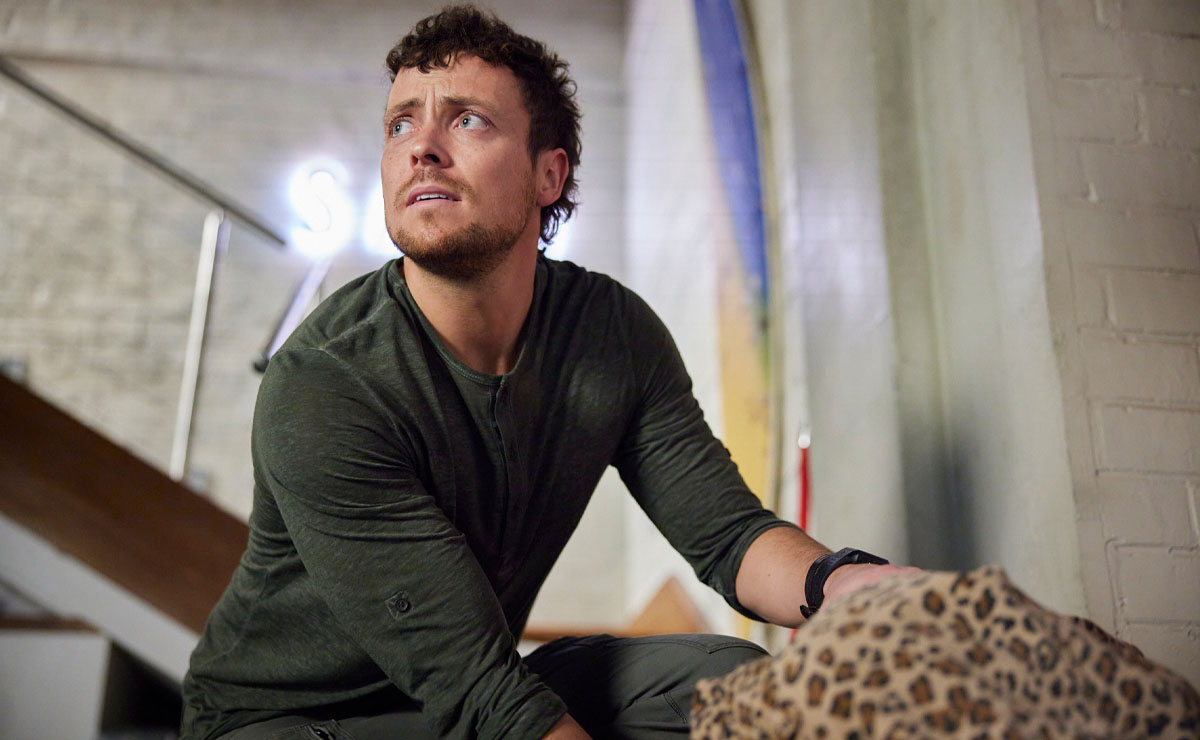 ---
Monday 30th January (Episode 7921)
Cash ventures down memory lane. Felicity faces her past… and her future. Gary makes Tane a generous offer. Roo and Marilyn plan a charity golf tournament.
Tuesday 31st January (Episode 7922)
Bree and Remi bask in their love bubble. Gary warms Felicity's cold feet. Eden goes on the attack for Remi.
Wednesday 1st February (Episode 7923)
Eden bursts Remi's love bubble. John finds his star golfer. Theo takes out his frustration on Kirby.
Thursday 2nd February (Episode 7924)
Can Xander do small town non-monogamy? Kirby refuses to be Theo's scapegoat. The expectant parents clash over baby names.
Friday 3rd February (Episode 7925)
John finds a golfing rival in Justin. Honesty backfires for Xander. Can Ziggy and Dean agree to compromise?
Spoilers in your inbox every weekend!