Home and Away Spoilers – Bob's return threatens Theo and Kirby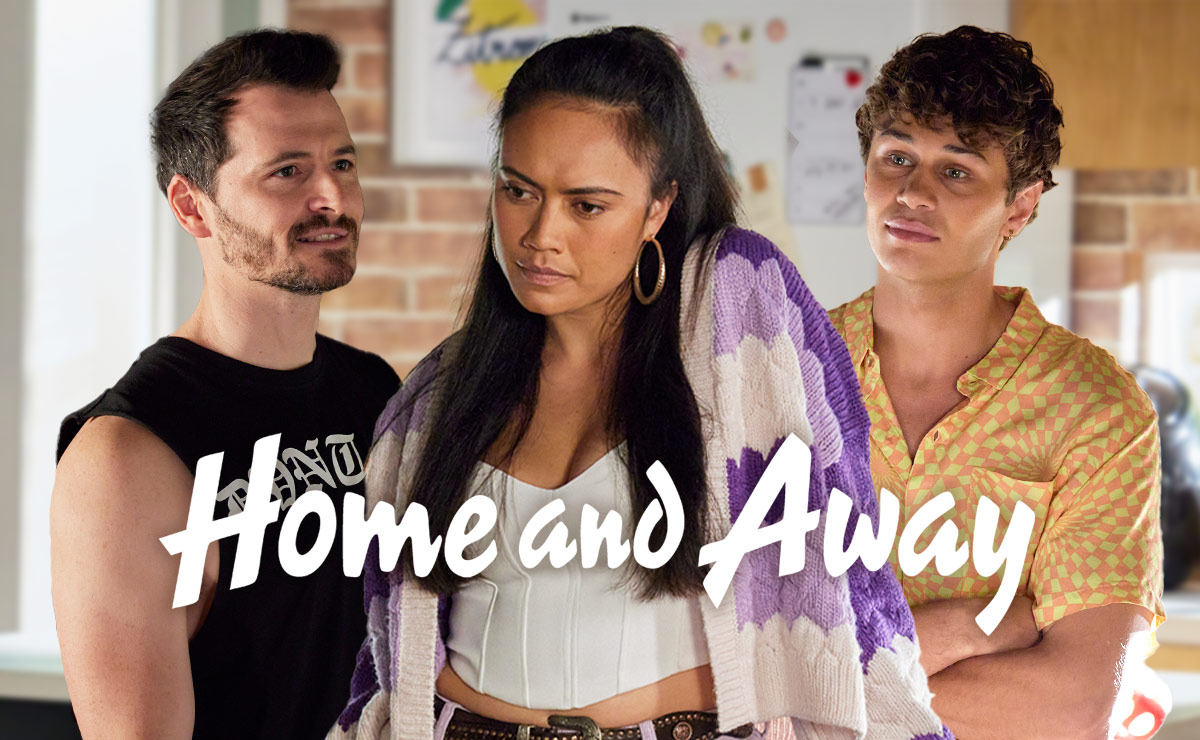 Coming up next week on Home and Away in the UK, Theo fears for his and Kirby's relationship when Bob returns to Summer Bay, while Rose gatecrashes Xander's first date.
Kirby (Angelina Thomson) has an unwelcome visitor next week, when her ex-boyfriend Bob Forysth (Rob Mallett) returns to town.
'Bob the Snob' was last seen turning his nose up at playing a regular gig in a backwater like Summer Bay, instead opting to find fame and fortune by going solo, leaving his former bandmates, and girlfriend, behind.
When Lyrik's new line-up had their first music video go viral last week, Bob crawled out of the woodwork and sent Kirby a message, noting that she looked cosy with new lead singer Theo (Matt Evans). Of course Bob doesn't know for certain that Theo has become his replacement in more ways than one, but either way he asked Kirby if they could meet up and talk.
Talking with bandmate Eden (Stephanie Panozzo), Kirby thought that seeing Bob would help bring some closure after their abrupt separation.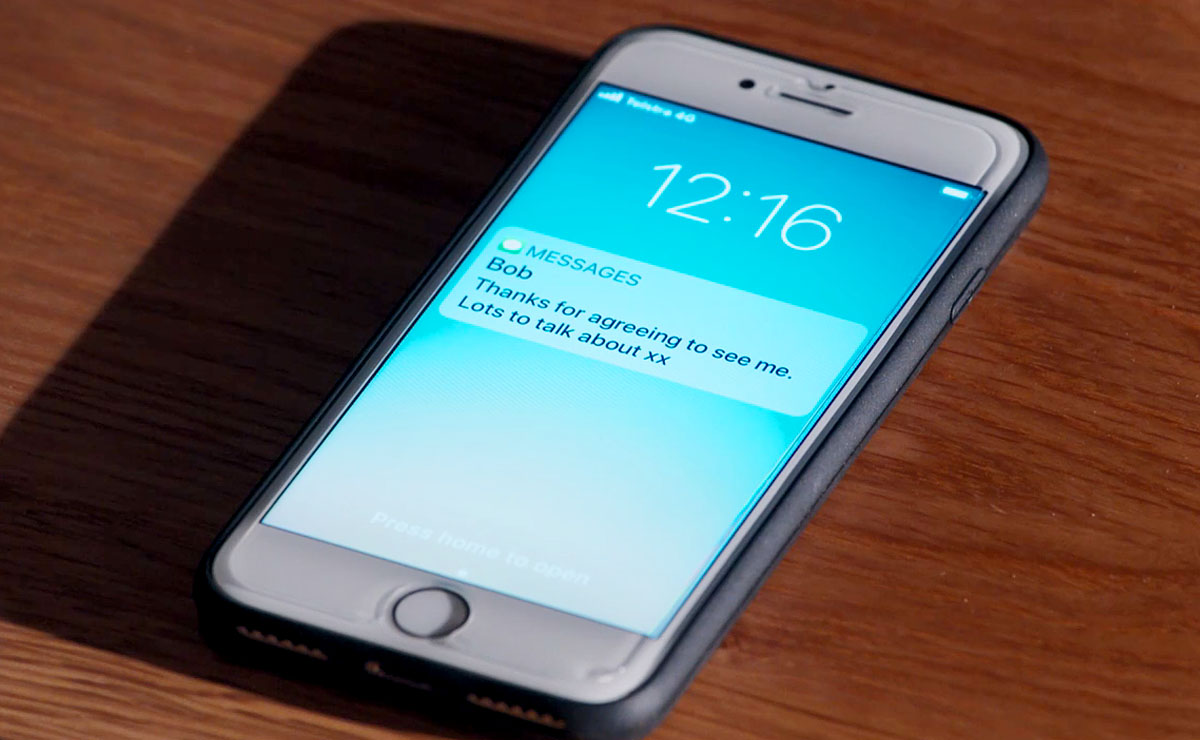 But Theo wasn't too happy when he saw a text message from Bob come in on Kirby's phone, thanking her for agreeing to meet up. Although Theo later told her that she could do what she needed to do and he wouldn't stand in her way, Kirby changed her mind and told Bob that she no longer wanted to meet, but it seems he hasn't got the message…
Kirby and Theo are celebrating another interview success next week when Bob casually saunters into the back garden. "Hope I'm not interrupting anything!" he quips, as Kirby and Theo break from their kiss.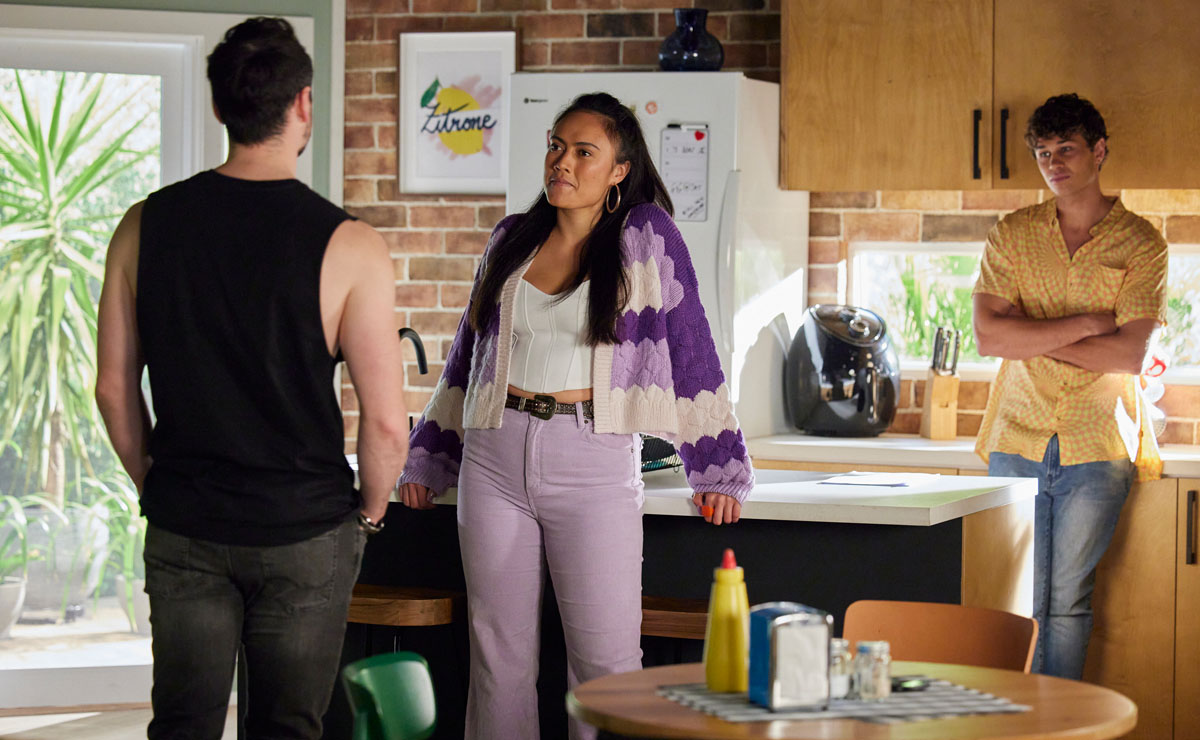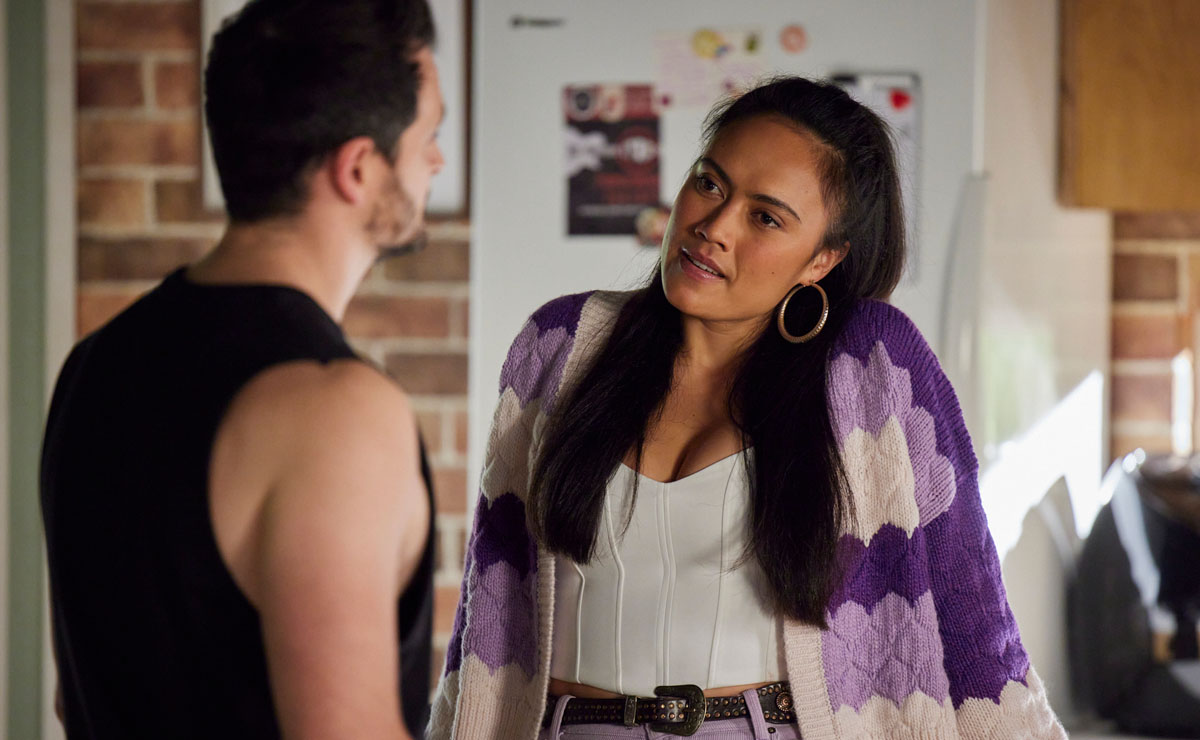 Bob claims that he just wants to congratulate them on their success, but Kirby and Theo are dubious.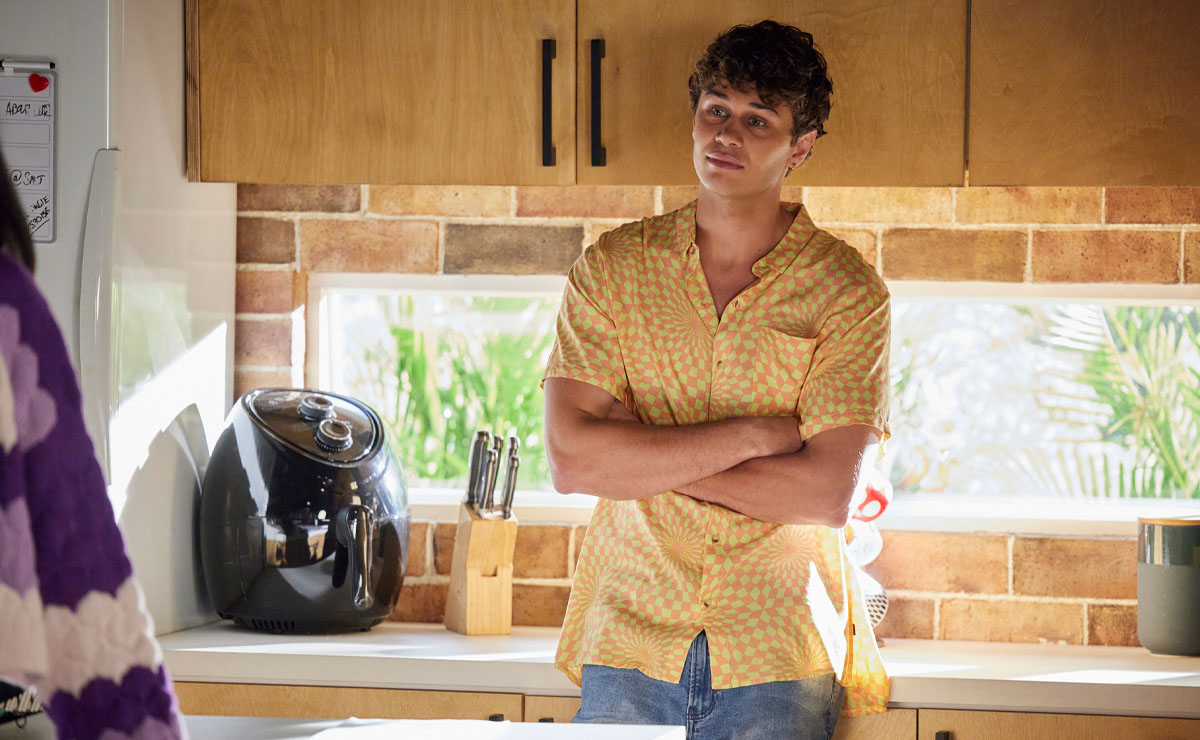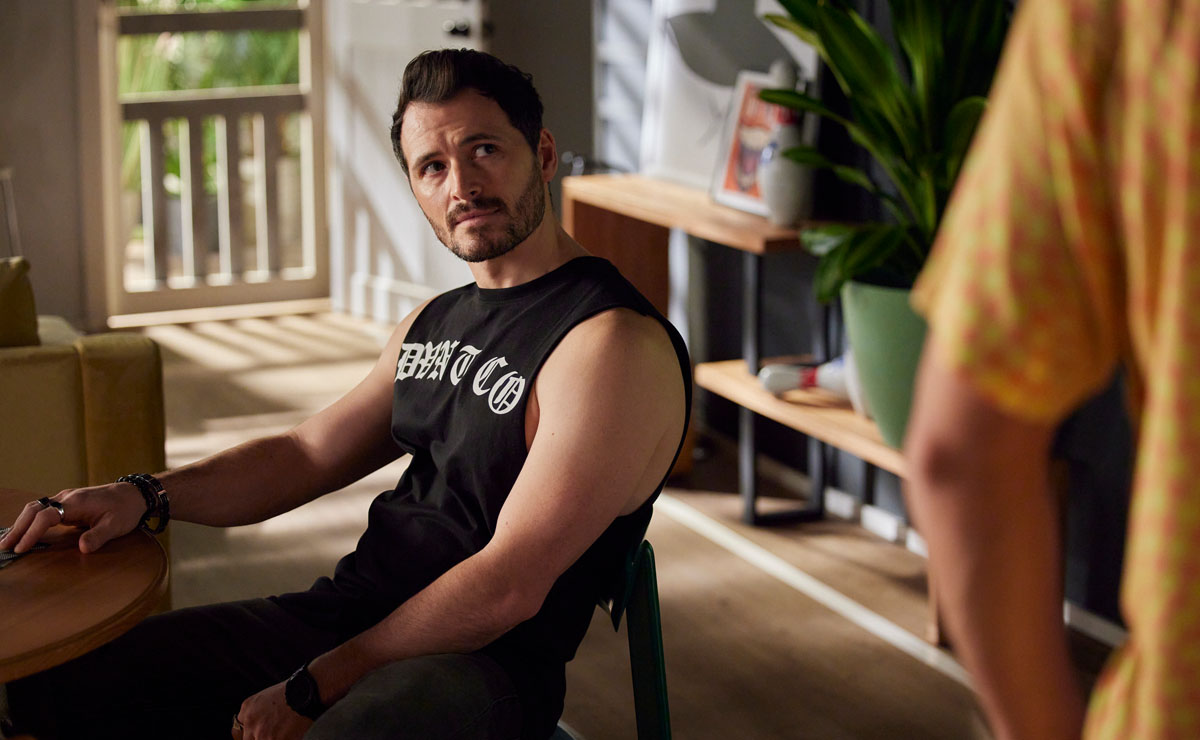 When Bob states he'd like to talk to Kirby alone, Theo heads to work, and it doesn't take long for Bob to theorise that Kirby's only with Theo on the rebound.
Bob asks Kirby to look him in the eye and state that she's happy with Theo, which she does, but Bob can see that he's getting under her skin.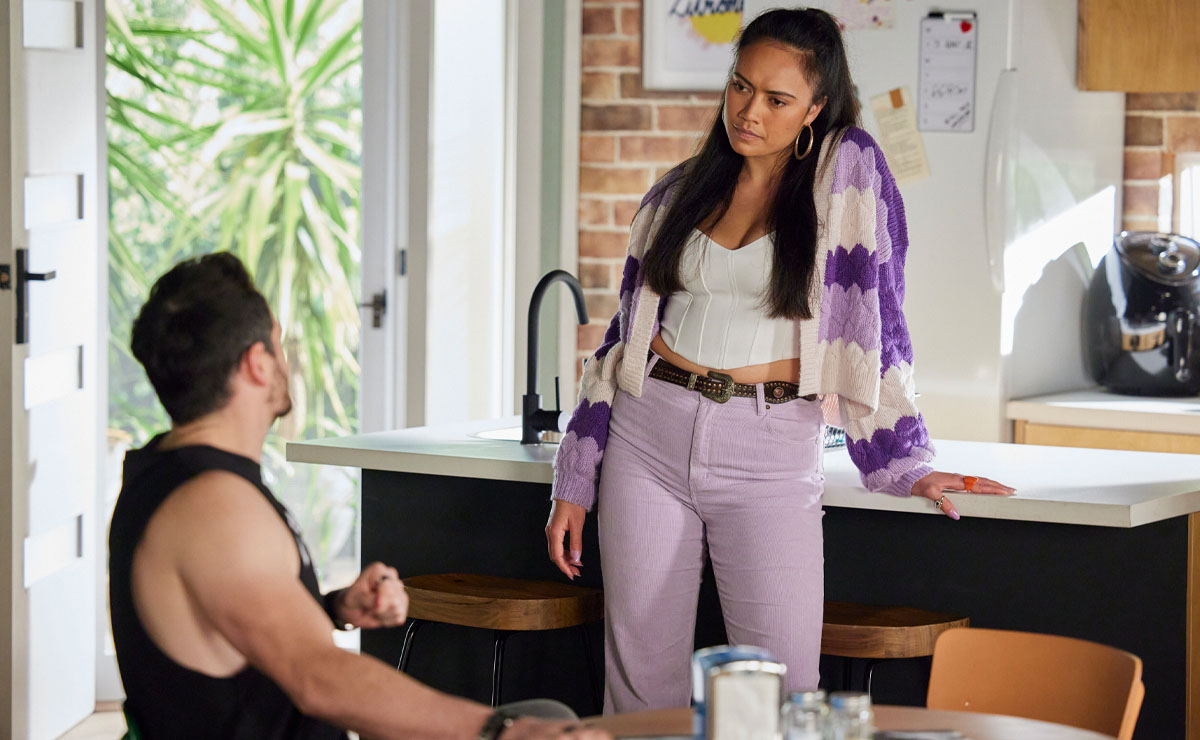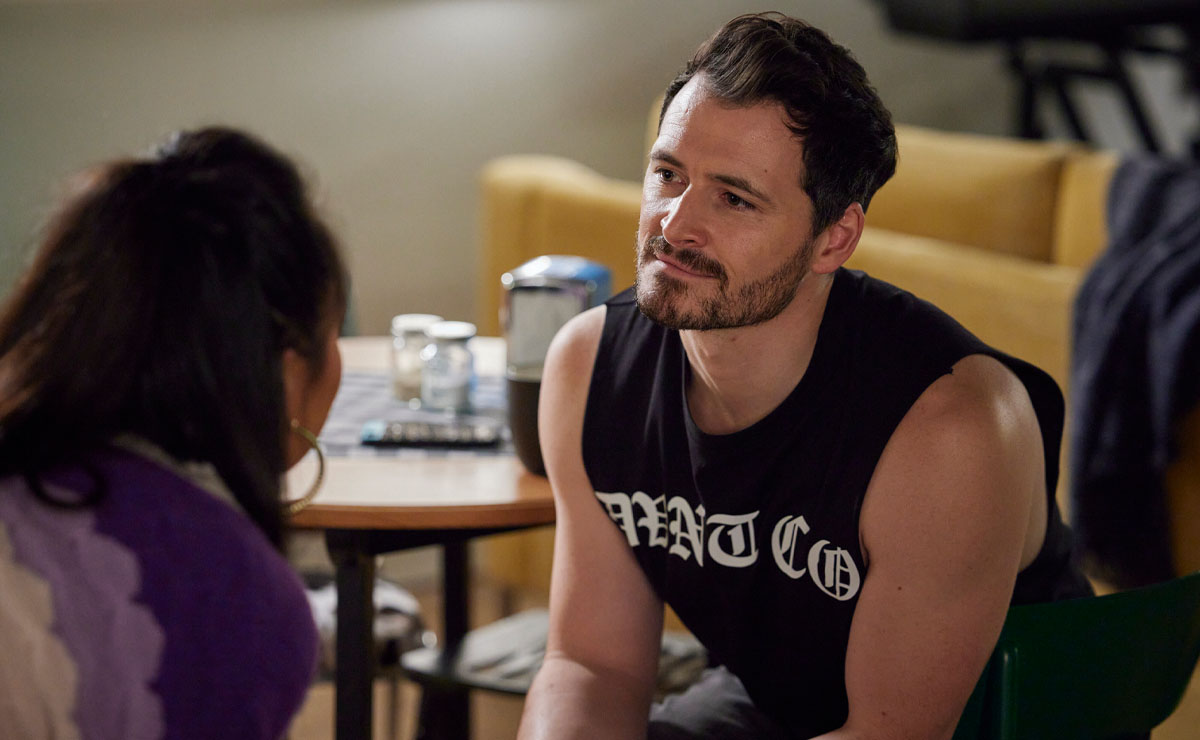 Kirby explains that she only agreed to meet initially as she wanted closure, but it's not long until Bob reveals the real reason for his return. When he persuades Kirby to go for a drink at Salt, he tells her that losing her was the biggest regret of his life… he wants her back!
Kirby scoffs at the idea, Bob loves himself more than he does her, and it's probably no coincidence that he's showed up again just as Lyrik have found a bit of fame.
After she sees Bob in Salt, Flick reluctantly agrees to let him stay with her and Tane, given he had to sell the van and has nowhere to go.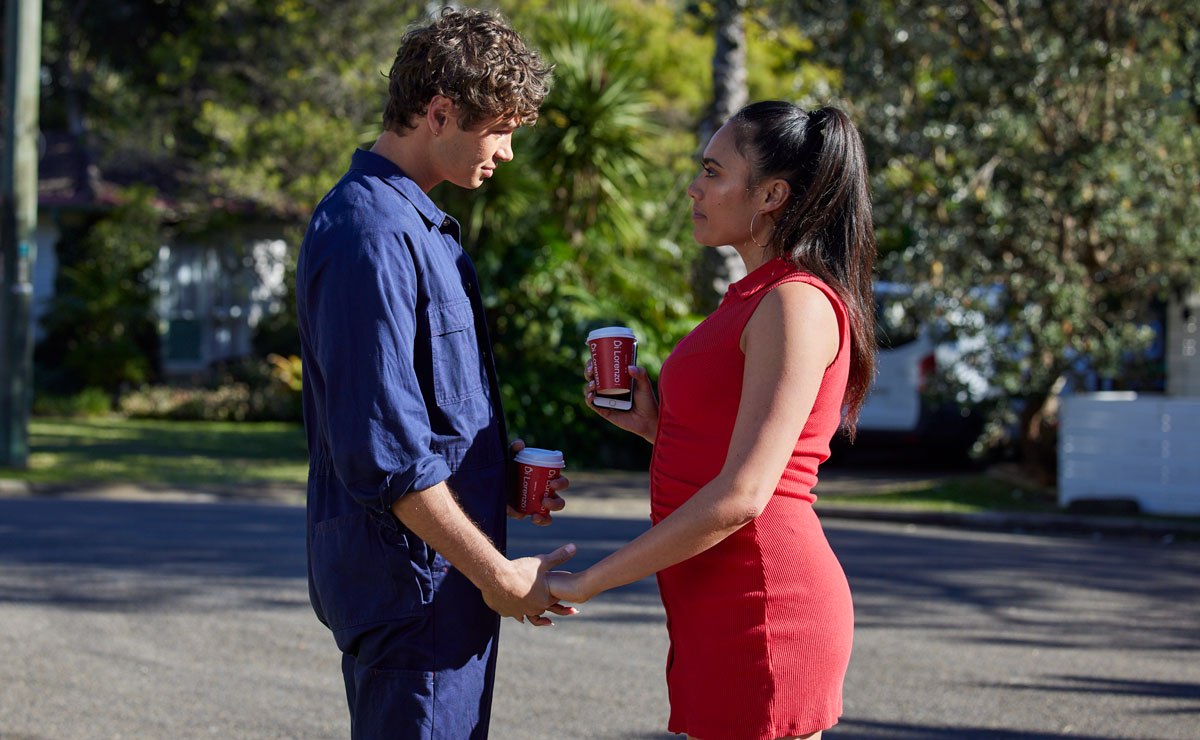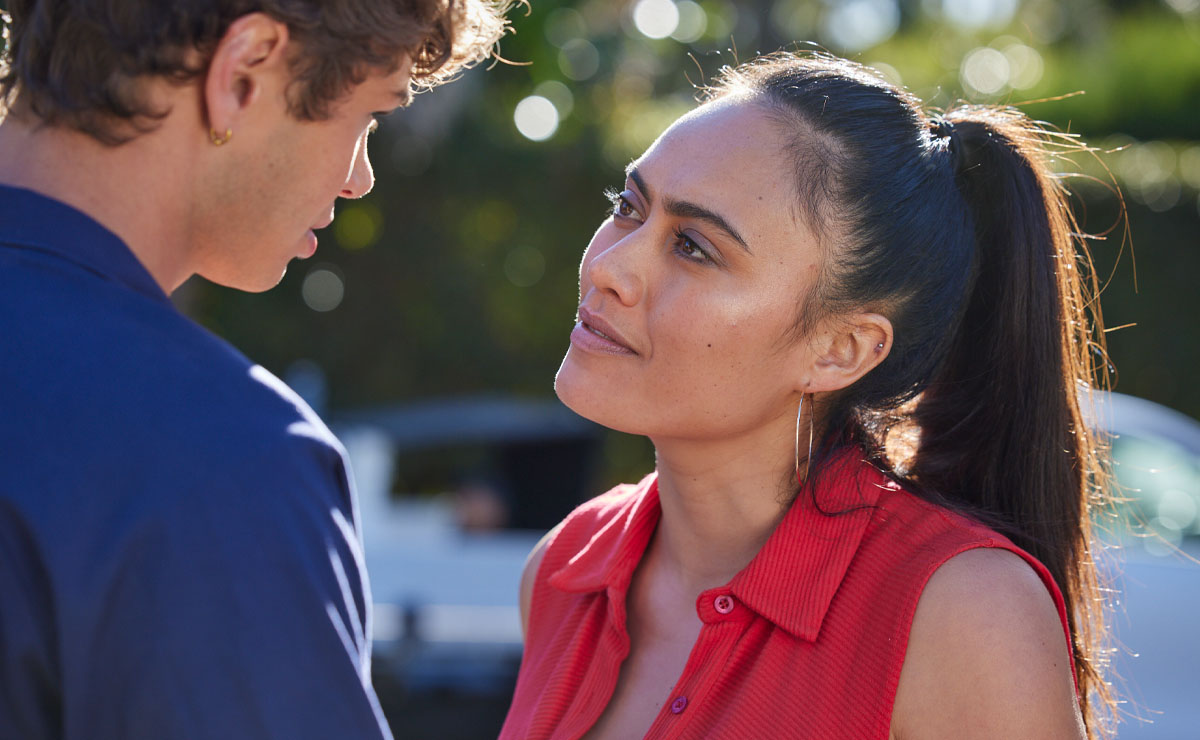 The next morning, Theo bumps into Kirby outside her house, en-route to bring her coffee, and she thanks him for his understanding and giving her space to deal with Bob.
As the two kiss, Bob happens to be coming out of the Parata house. Seeing them is like a kick to the guts.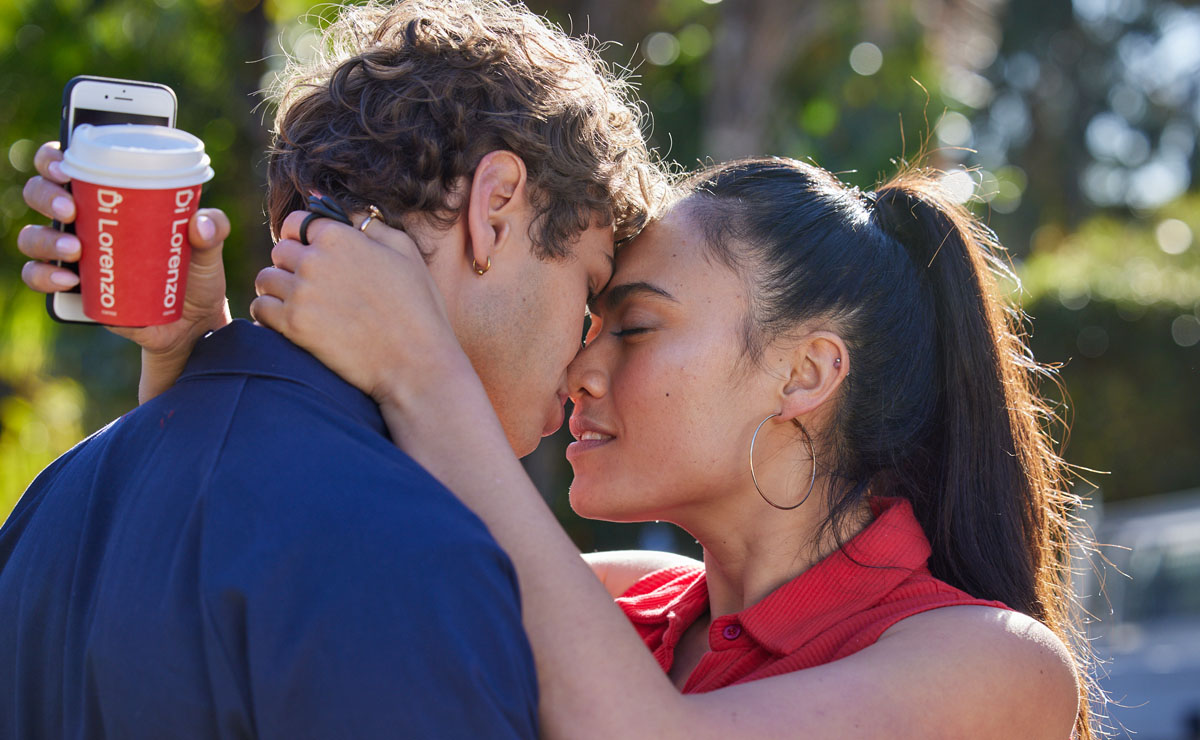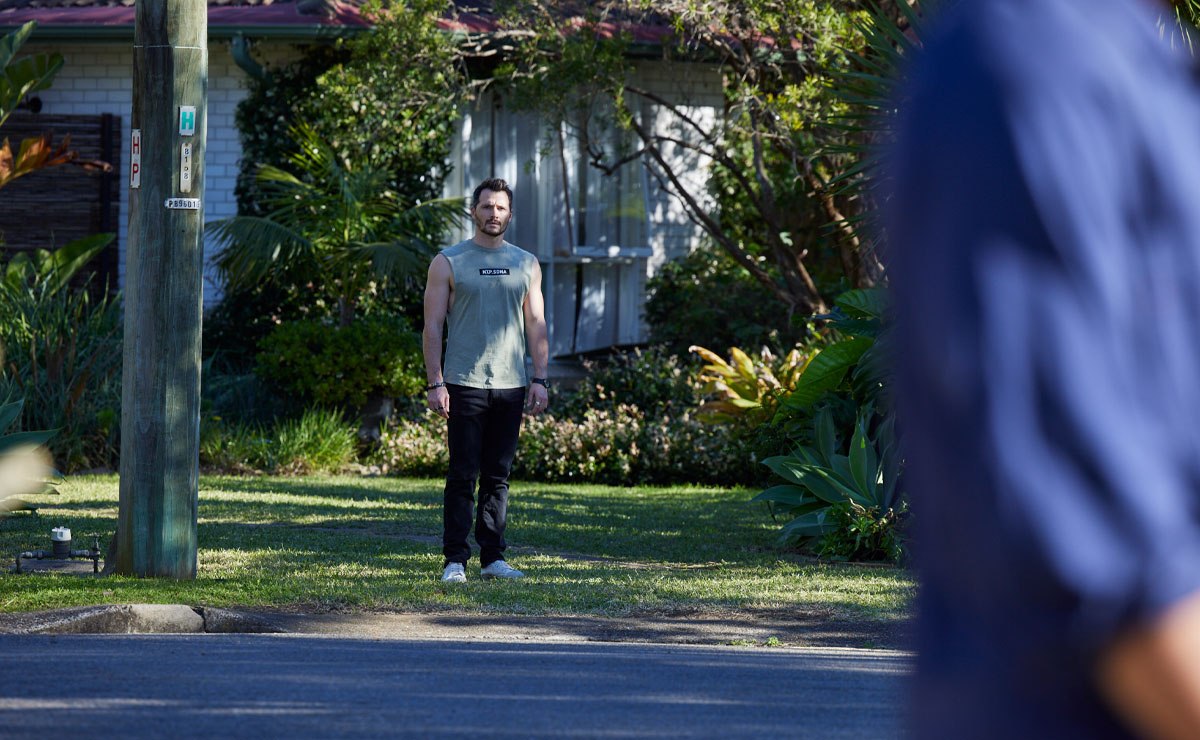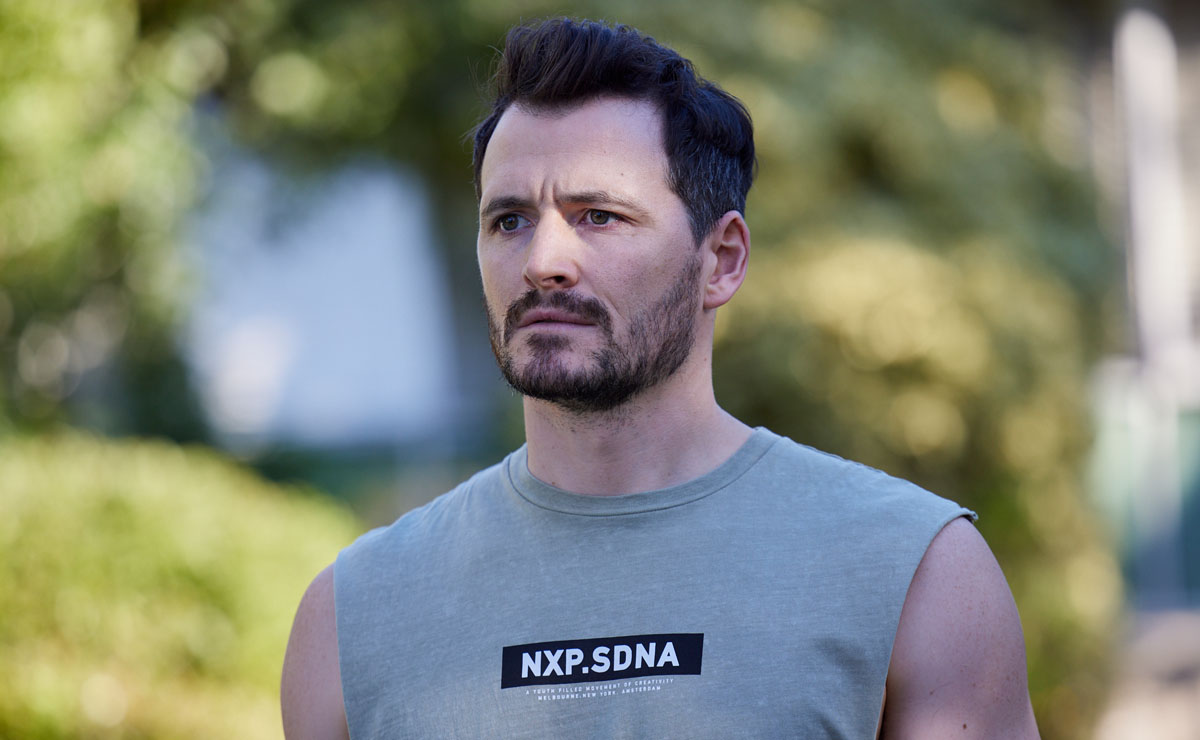 Kirby's frustrated when an increasingly desperate Bob visits her in the garden once again; she told him to leave!
Bob tries to convince her that Theo can never make her happy in the long run, accusing him of being a pushover when Kirby comments that Theo puts her first.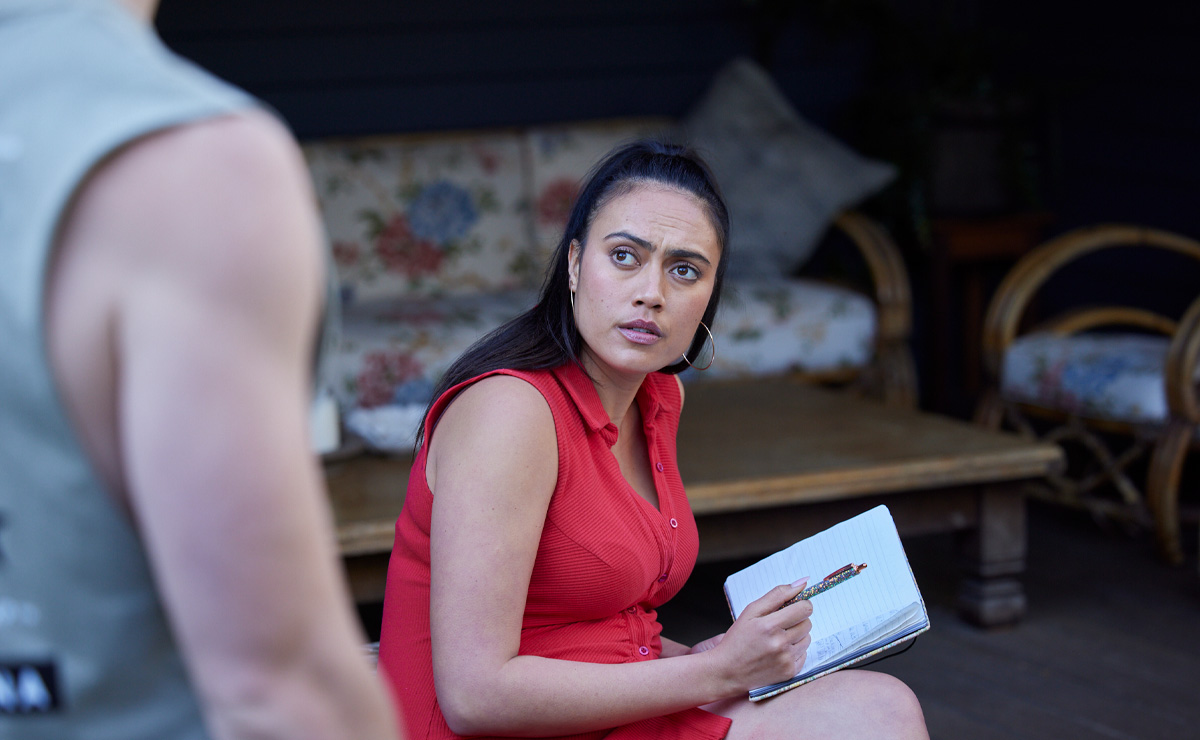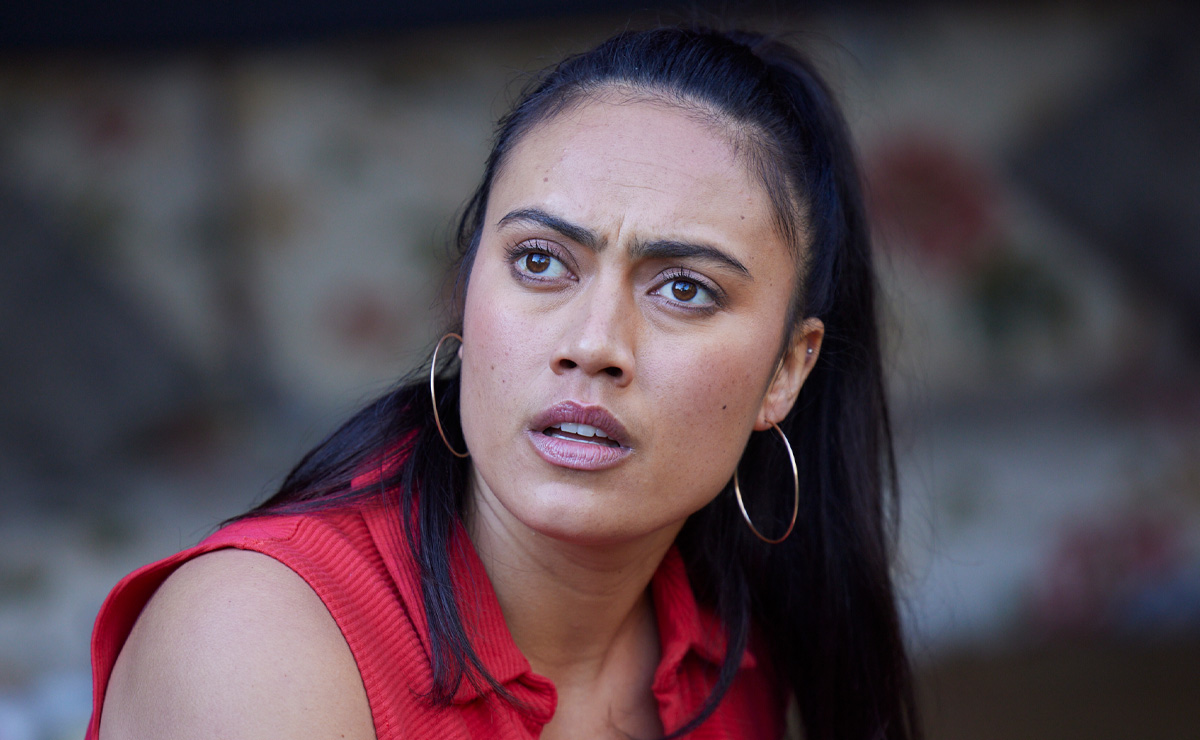 Kirby tells Bob in no uncertain terms that they're done—both professionally and romantically. He's no longer welcome in her life.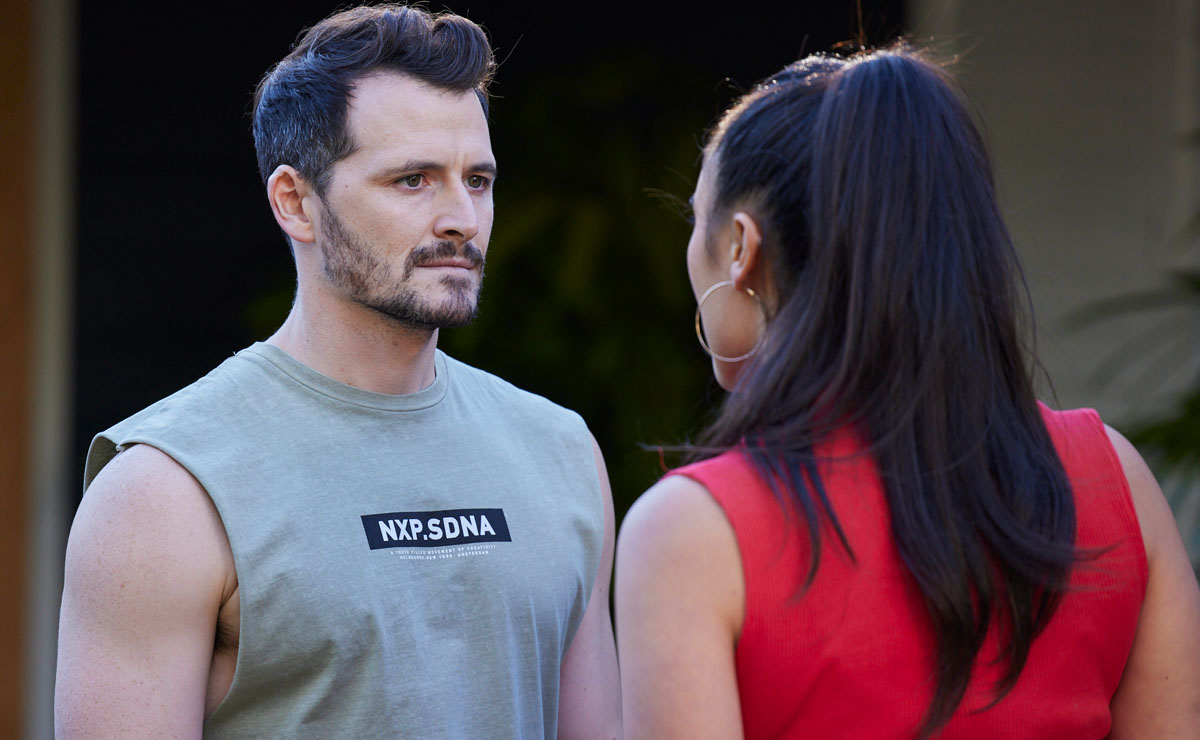 Seeing he's reached a dead end, Bob heads to see Theo, claiming he wants to clear the air over a game of pool.
As he tries to convince Theo that Kirby is simply on the rebound, will Theo begin to have doubts about his future with Kirby…?
---
Elsewhere in Summer Bay, Xander (Luke Van Os) is looking forward to his date with Stacey (Maleeka Gasbarri), after he was forced to ask for her number when he lost a pool game to Rose (Kirsty Marillier).
Whilst Xander has already called Stacey to make arrangements, he strings Rose along as she continues to bug him about when he's going to call her.
When Xander confirms to Leah (Ada Nicodemou) and Irene (Lynne McGranger) that he has a date that evening, it's not long before Leah accidentally lets slip to Rose, who believed that Xander was heading to a birthday party.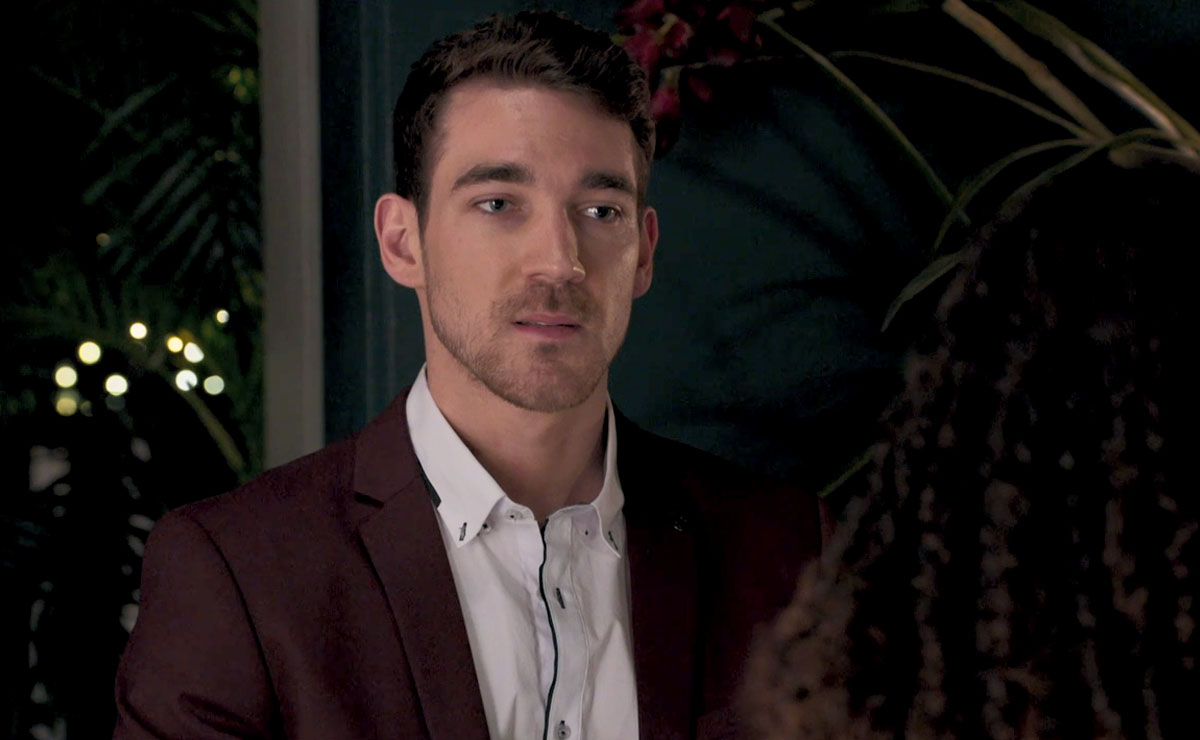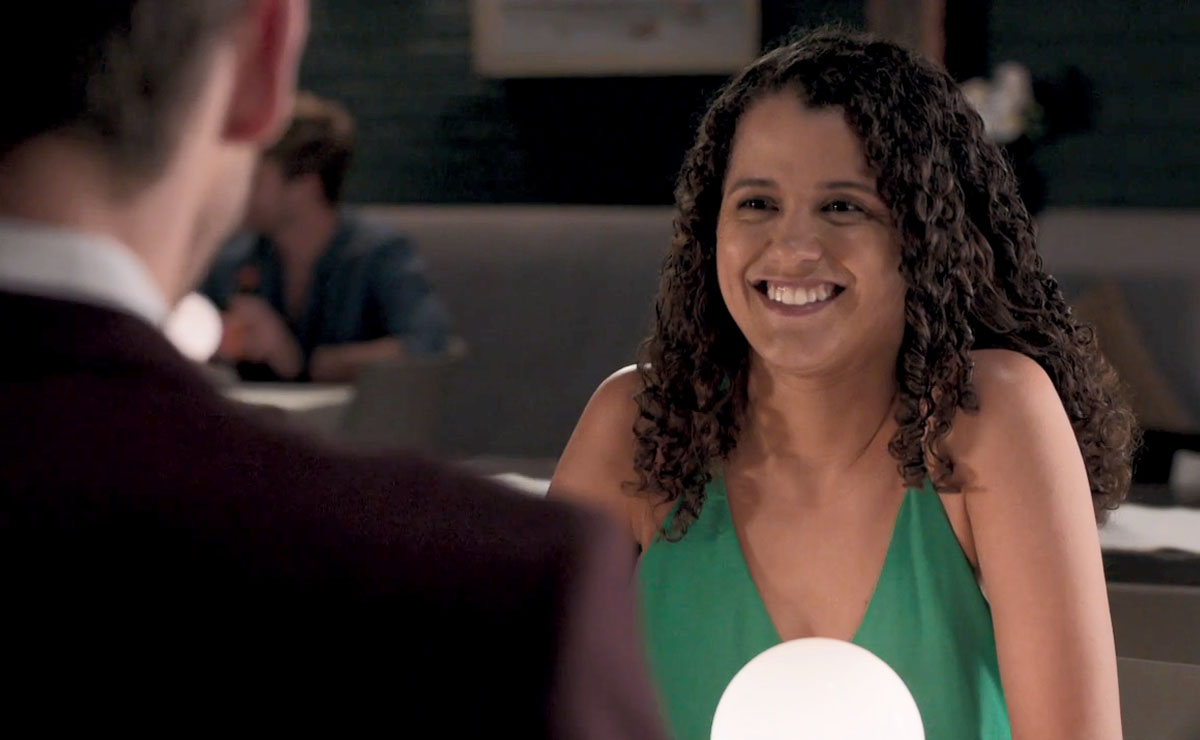 Naturally, Rose can't help but drop into Salt to check up on her little bro, where she finds Xander is sitting waiting at a table for two. Rose makes herself scarce once Stacey arrives, but not before an embarrassed Xander is forced to introduce the pair.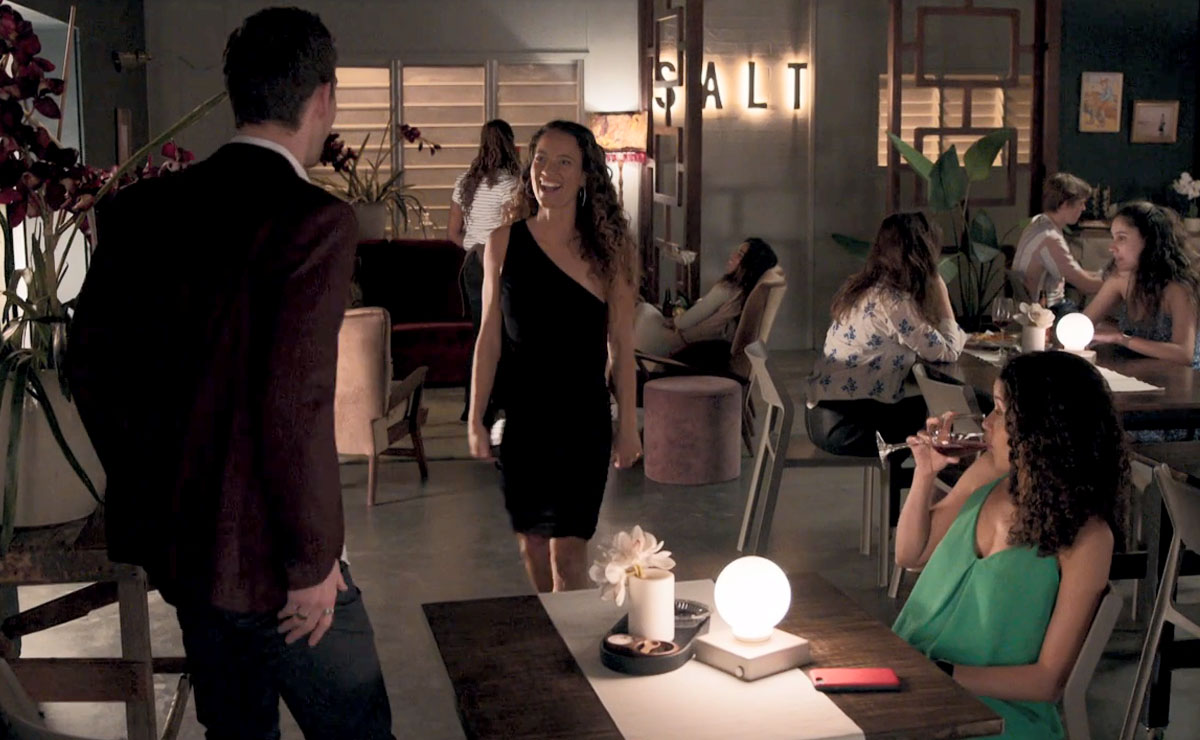 Xander stumbles his way through the date, feeling incredibly out of practice, but neither of them could anticipate what is about to happen next…
Up at the bar, Mackenzie (Emily Weir) is serving a customer, David (Michael Gosden), who seems a little out of sorts and accidentally knocks a glass over on the bar. When he later tries to order a beer, Mac is reluctant given that his speech is a bit slurred—are you sure you haven't had enough?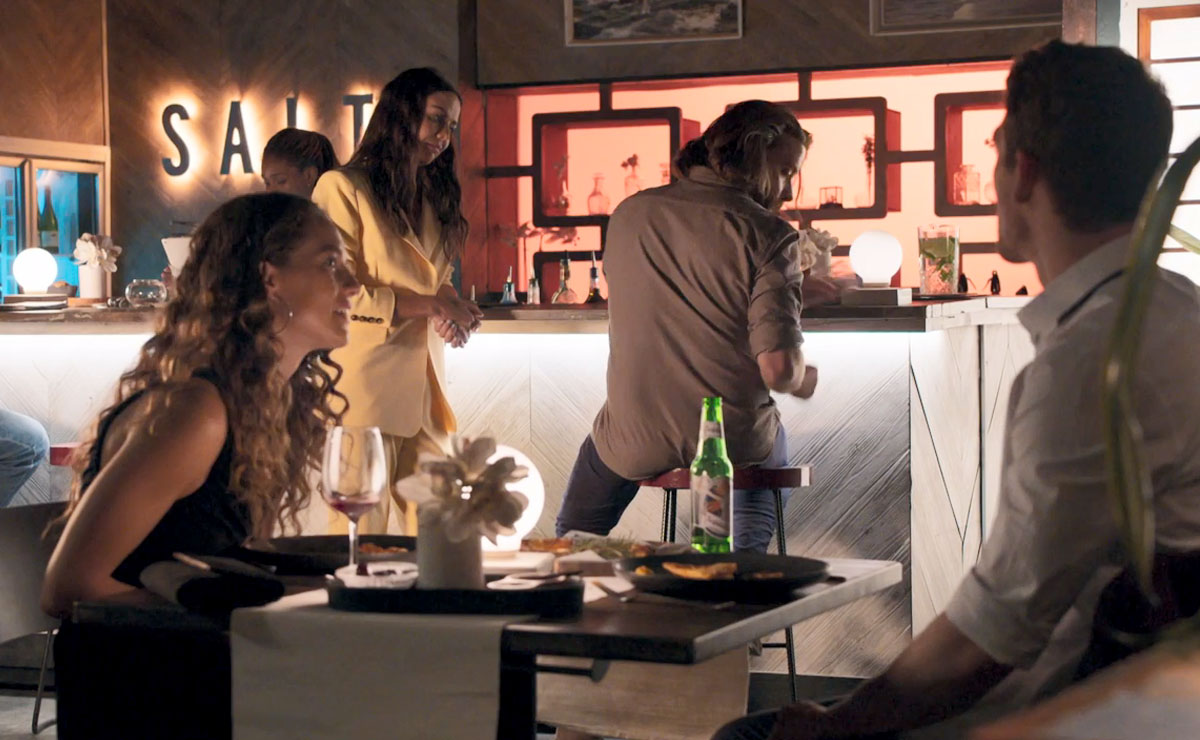 When Mac asks David to leave and offers to call a cab, he promptly collapses in a heap on the floor. As Mac stands there in shock, Xander jumps into action whilst Stacey calls an ambulance.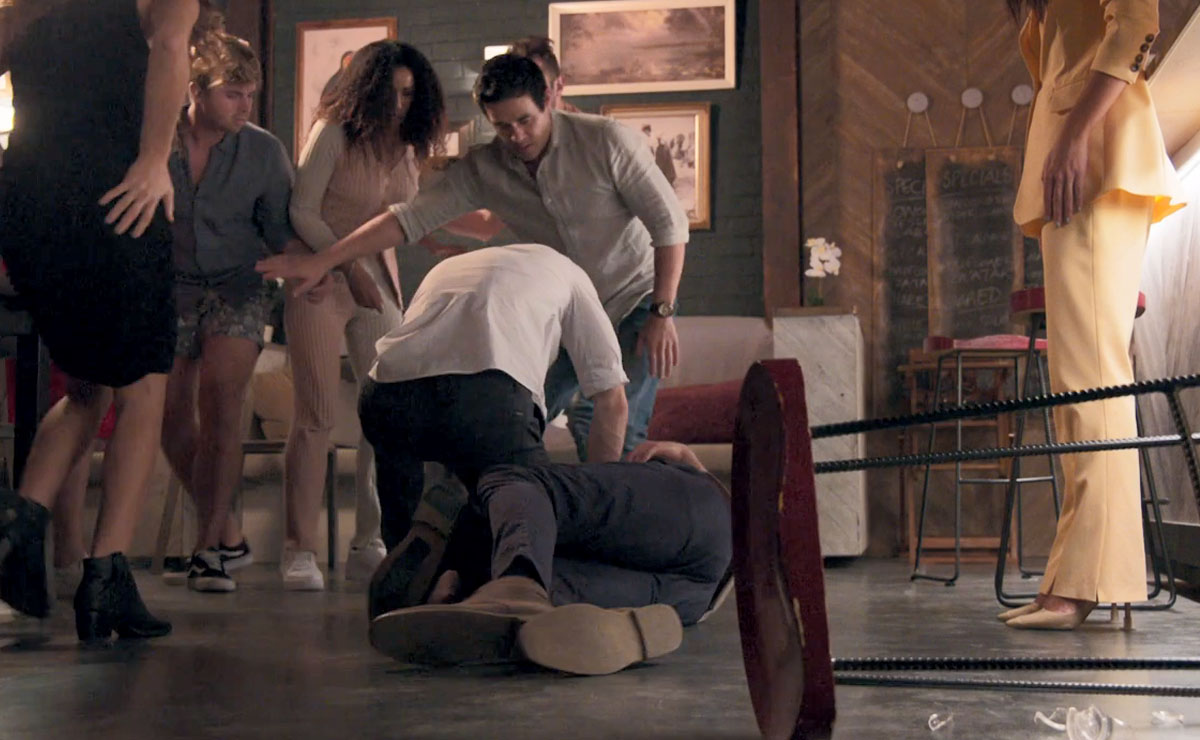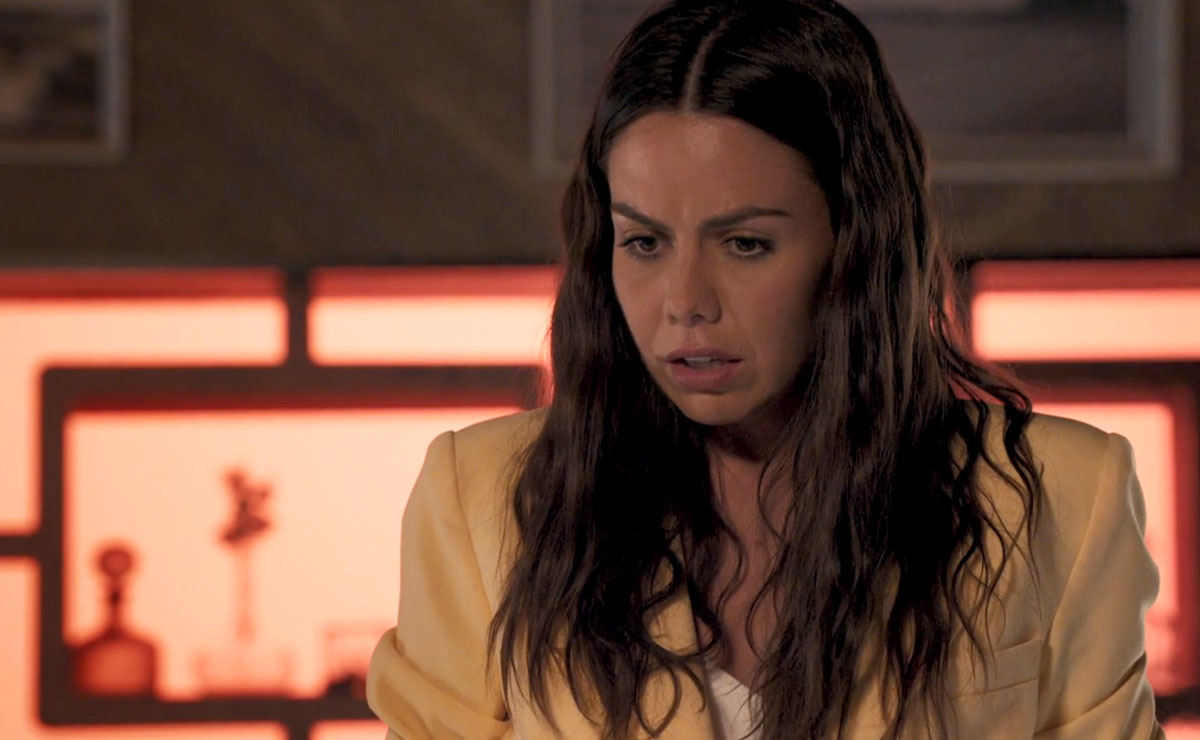 Forced to take David to the hospital after he refuses an ambulance, Xander suspects that David has actually had a stroke.
With the date having ended in such a disaster, will Xander get another chance to sweep Stacey off her feet?
Meanwhile, Mac is shaken after checking up on David and learning that he's been put into an induced coma; she should have seen the signs. As a result, Mac then makes a big decision about the business, as she calls a staff meeting…
---
Monday 16th January (Episode 7911)
Ziggy's pride works overtime. Remi pushes Bree to report Jacob. Eden seeks out Cash for advice.
Tuesday 17th January (Episode 7912)
Can Rose stay out of Xander's love life? Eden worries Remi is getting too close to Bree. Justin gets back into Ziggy's good books.
Wednesday 18th January (Episode 7913)
Xander's first date ends in disaster. Mackenzie freezes in a crisis. Can Marilyn revive Roo's tutoring confidence?
Thursday 19th January (Episode 7914)
Nikau wants to be the best best man. Kirby's ex wants more than closure. Guilt-ridden Mackenzie learns the hard way.
Friday 20th January (Episode 7915)
Bob sows doubt for Theo and Kirby. Cash is the only family Felicity wants. Marilyn is on a new mission.
Spoilers in your inbox every weekend!