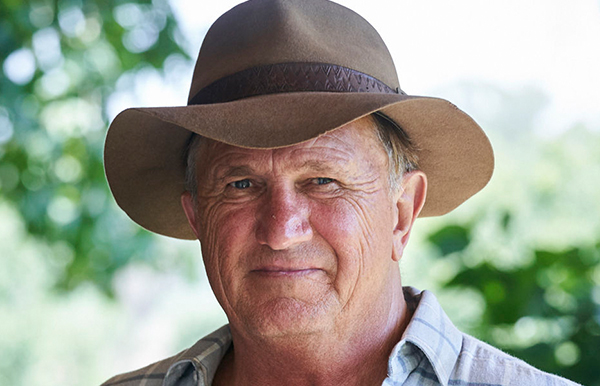 Ian Shaw (2019; 2020)
Frankie J. Holden
Episodes: 7142–7143; 7249–7252; 7276–7277; 7379–7380
Spouse: Wendy Shaw
Children: Sarah, Daniel & Robbo Shaw
Occupation: Farmer
---
Ian and his wife, Wendy were first mentioned by Willow whilst reading over the invitation list for Robbo and Jasmine's wedding. Jasmine pushed to meet Robbo's parents before the wedding, and eventually he gave in. They drove to his parents in Mount Edgecombe and Ian and Wendy greeted them upon their arrival. Jasmine handed Ian the wedding invite, which he took.
When the four sat down to have lunch, Ian was quiet until Wendy brought up the fact that Robbo was having a baby with another woman. He walked off after admitting he wouldn't be forgiving if he was tricked into having a child. Later, when he and Robbo went to fix a fence, Ian had trouble getting his head around the 'abnormal' idea that Robbo was having a child with one woman and marrying another. Robbo stated that there wasn't a thing as normal anymore and that he is happy with the situation.
After returning, Robbo sensed tension between Jasmine and Wendy. He informed his parents that he loved Jasmine and was marrying her and if they didn't like it, they would leave. Ian and Wendy took this in and offered the couple their spare room and a roast dinner.
Ian called Lance and informed him that he and Wendy wouldn't be able to make the wedding as they had car troubles. A few months later, Ian and Wendy surprise Robbo with a visit. They quickly made their real agenda known – they wanted Robbo to move to the farm with them. Ian pitched the idea to Robbo, who struggled to make a decision. Ian turned to Jasmine to help convince him to make the move, but she stated Robbo had to make the decision on his own. He eventually decided they should move to the farm in four weeks. Elated, Ian and Wendy left to get the cottage ready for Robbo, Jasmine and Grace's impending arrival.
Following Robbo's death, Ian and Wendy came to Summer Bay to see Jasmine. Whilst in town, they visited baby Grace and attended Robbo's funeral. Ian delivered the eulogy at Robbo's funeral and told a story about how Robbo and Lance got drunk the night after their police force graduation. He broke down as he spoke about how proud he was of Robbo and had to be comforted by Wendy. After Robbo's burial, Ian and Wendy returned to the farm.
Although Wendy returned to Summer Bay a few weeks later, Ian stayed at the farm due to the drought.
Following Tori taking out an AVO against Jasmine, she went missing. It was revealed soon after that she had gone to the Shaw farm to get away. After helping Ian with the fencing, she revealed that she was much happier away from the Bay. After checking in with Colby, Ian learnt that Jasmine hadn't revealed the whole story. Realising her lies, Ian and Wendy invited Irene and Colby out to the farm. The pair tried to talk Jasmine around, but were unsuccessful.
After hearing the full truth, Ian and Wendy spoke to her and urged her to go back to Summer Bay if not for herself, but for Grace. Jasmine was eventually talked around and left with Irene and Colby.