Home and Away Spoilers – Who is Mali's "promised wife" Zara?
Next week on Home and Away in the UK, the arrival of Mali's ex-girlfriend threatens his future with Rose – why has he never mentioned this "promised wife"?
Mali (Kyle Shilling) worries he might have got himself into a tricky situation with girlfriend Rose (Kirsty Marillier) next week when his 'Magic Mali' video goes viral, but that's going to be the least of his worries when he later receives a surprise visitor.
When Xander (Luke Van Os) was left to manage Salt on his own last week, he was faced with organising a last minute hen's party after realising he'd missed an email from Mackenzie (Emily Weir).
The maid-of-honour, Ally (Zoe Ioannou) was disappointed by the 'corporate nightmare' Xander had laid on though, and with numerous things ordered that Xander had failed to provide, it looked as though Xander was going to have to issue a refund.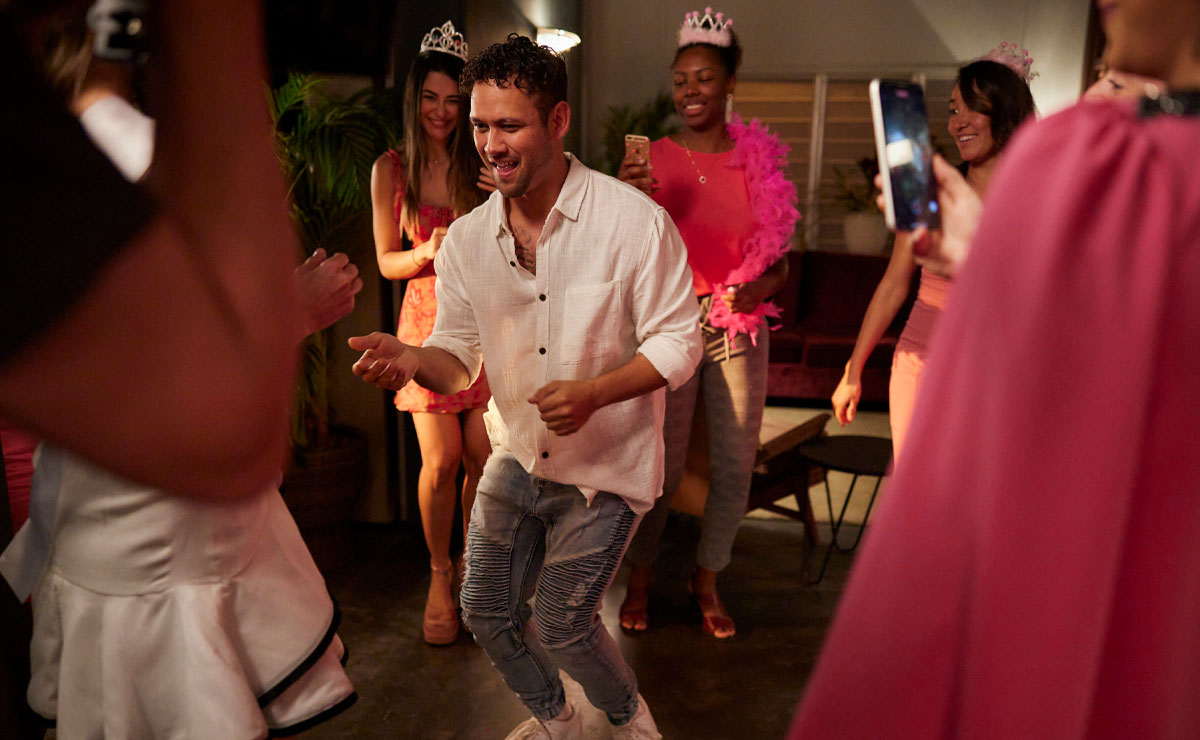 That was until Mali stepped in however. All it took was a few cringeworthy smooth moves to sweep the bride off her feet and get the party started, and all was soon forgiven.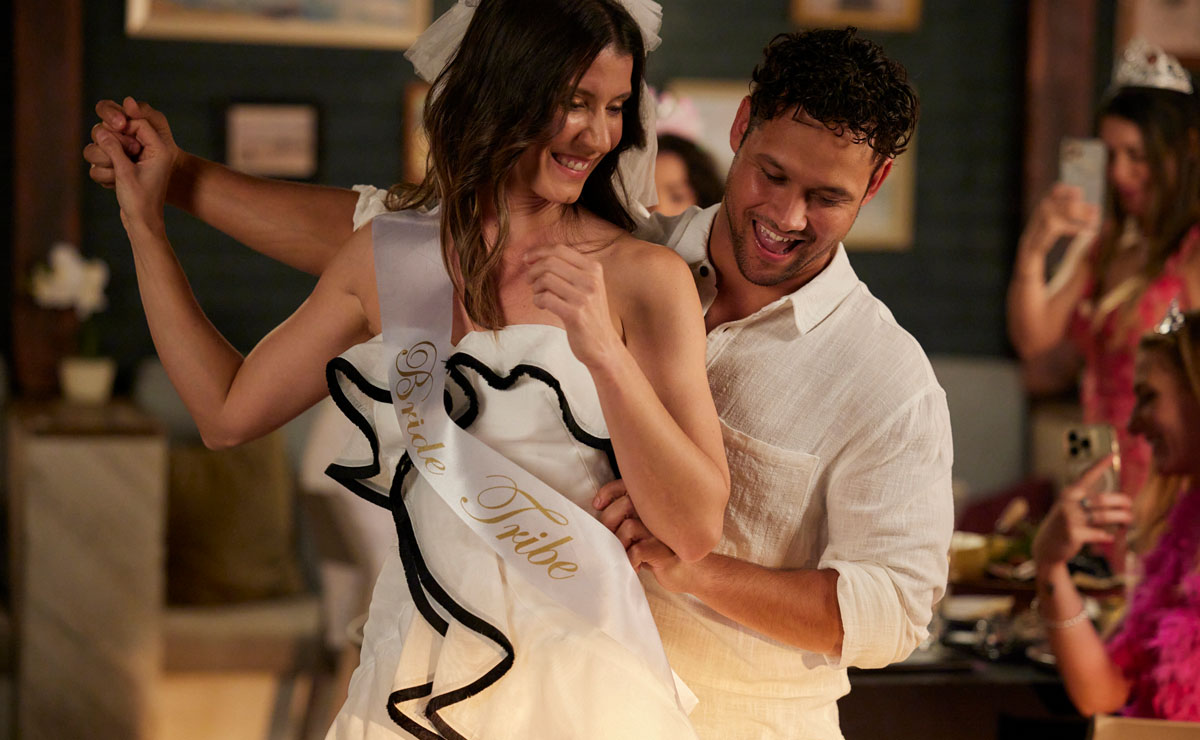 The next day Ali was quick to send good feedback to Mac, who was surprised to hear about 'Magic Mali', and Mali knew he wouldn't live it down. He asked Xander to keep it a secret from Rose, but with all the hens' filming, it was only going to be a matter of time…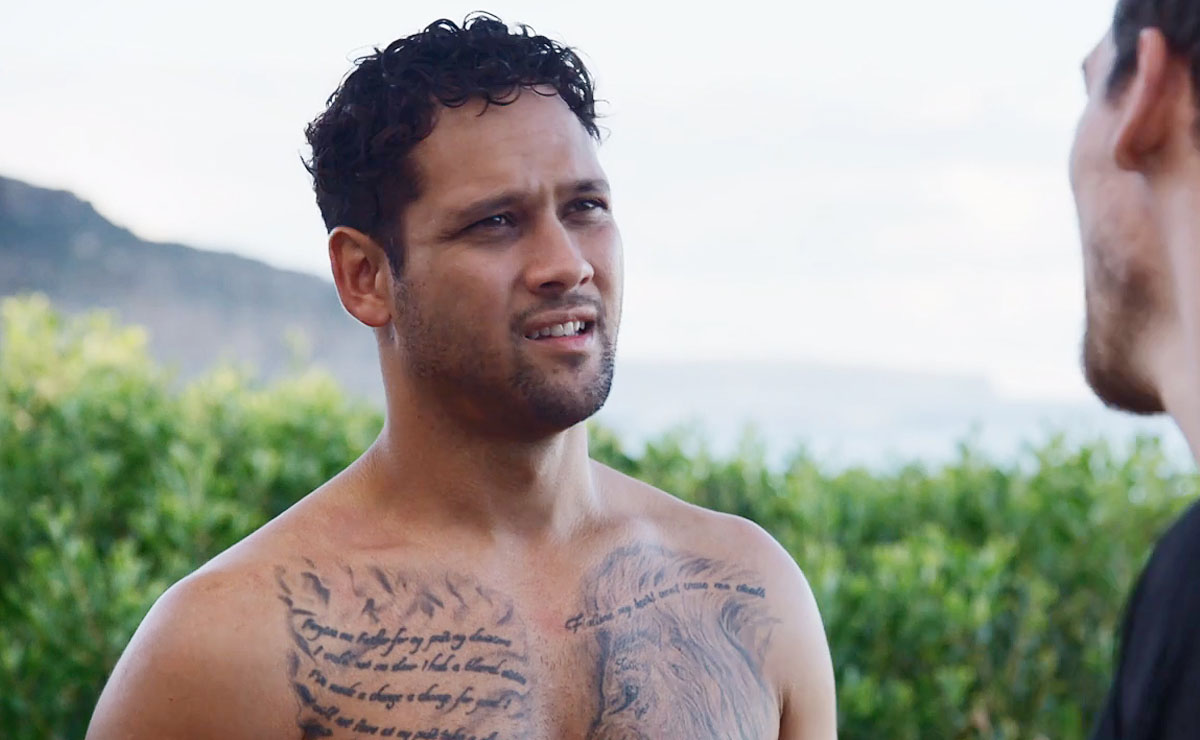 Sure enough, next week the video makes its way online. Mali panics and wonders if they can get it taken down before Rose sees it, but Xander is more concerned with trying to convince Mali to put on a repeat performance—he's had several booking enquiries!
When Mali and Rose eventually catch up after a busy few days, Mali tells her things have been pretty boring as she asks what he's been up to. Little does he realise though that Rose has already seen the video, and he's only digging himself into a deeper hole.
Eventually realising that Mali isn't going to grow a pair anytime soon, Rose teasingly tells him that he can only stay at her place tonight if he does 'the dance', showing him the video on her phone.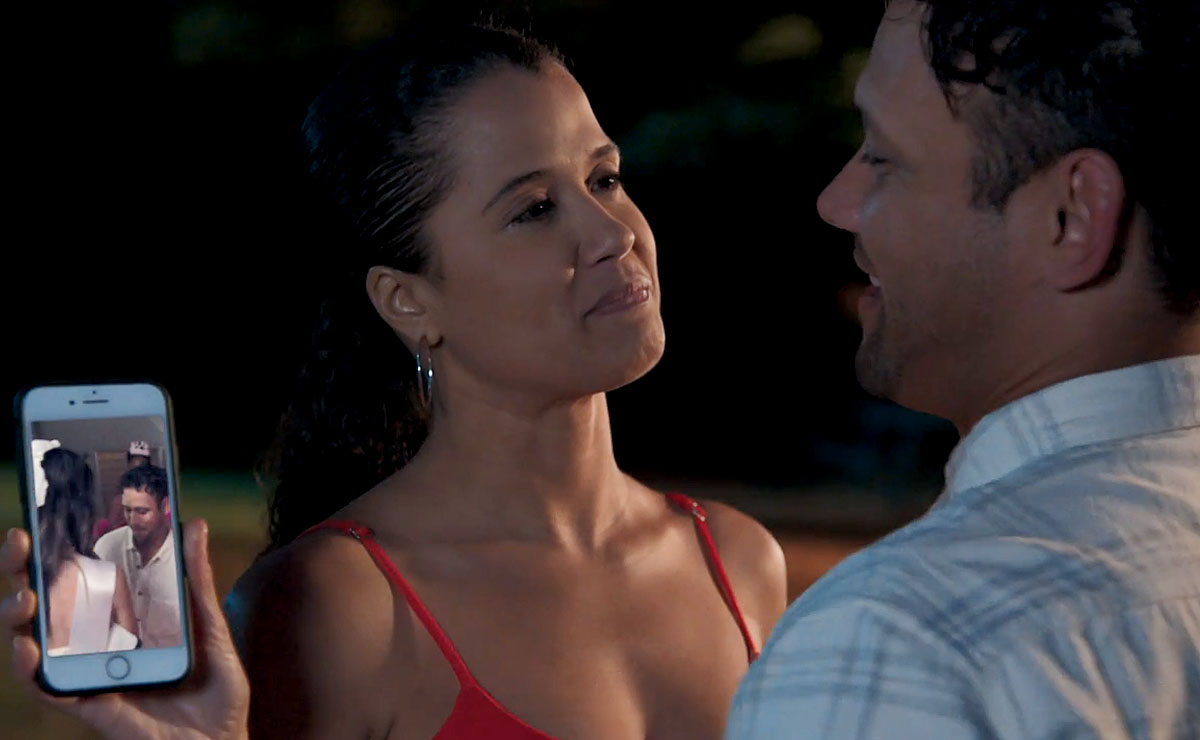 Mali's relieved that Rose has taken it in good humour, but she's not the only person he knows who's seen the video…
The next day, Mali is stunned when ex-girlfriend Zara Campbell (Matilda Brown) walks into the surf club!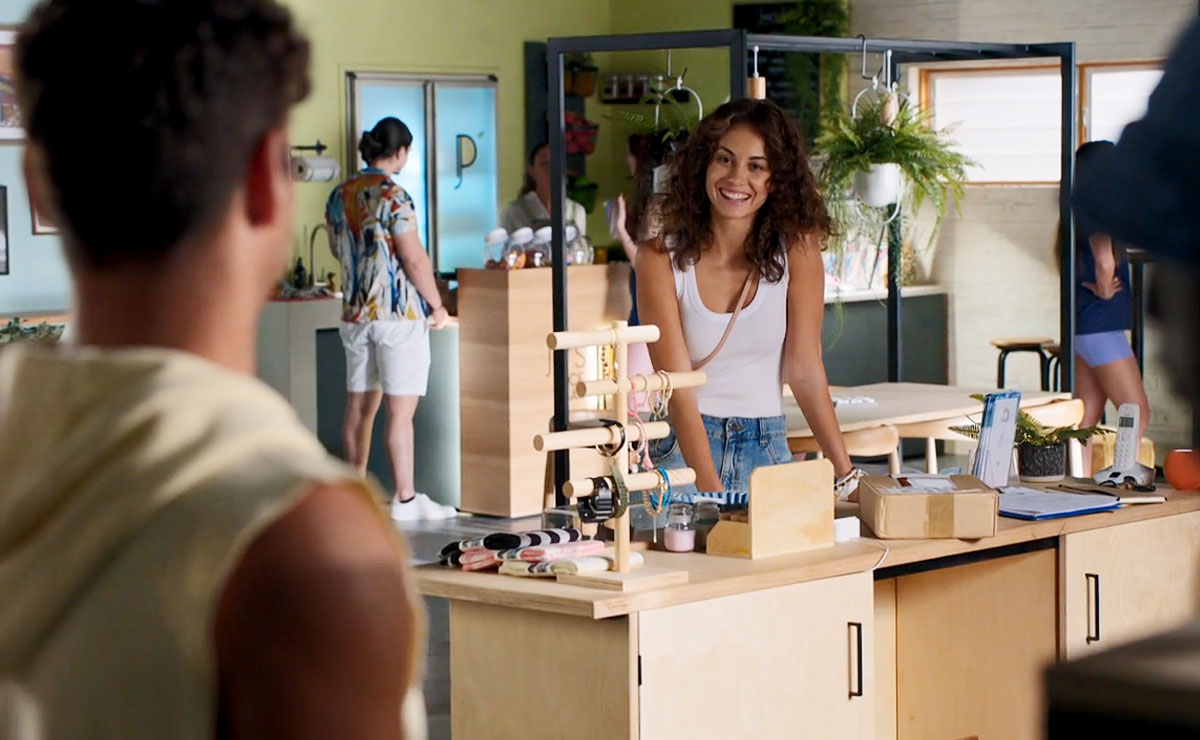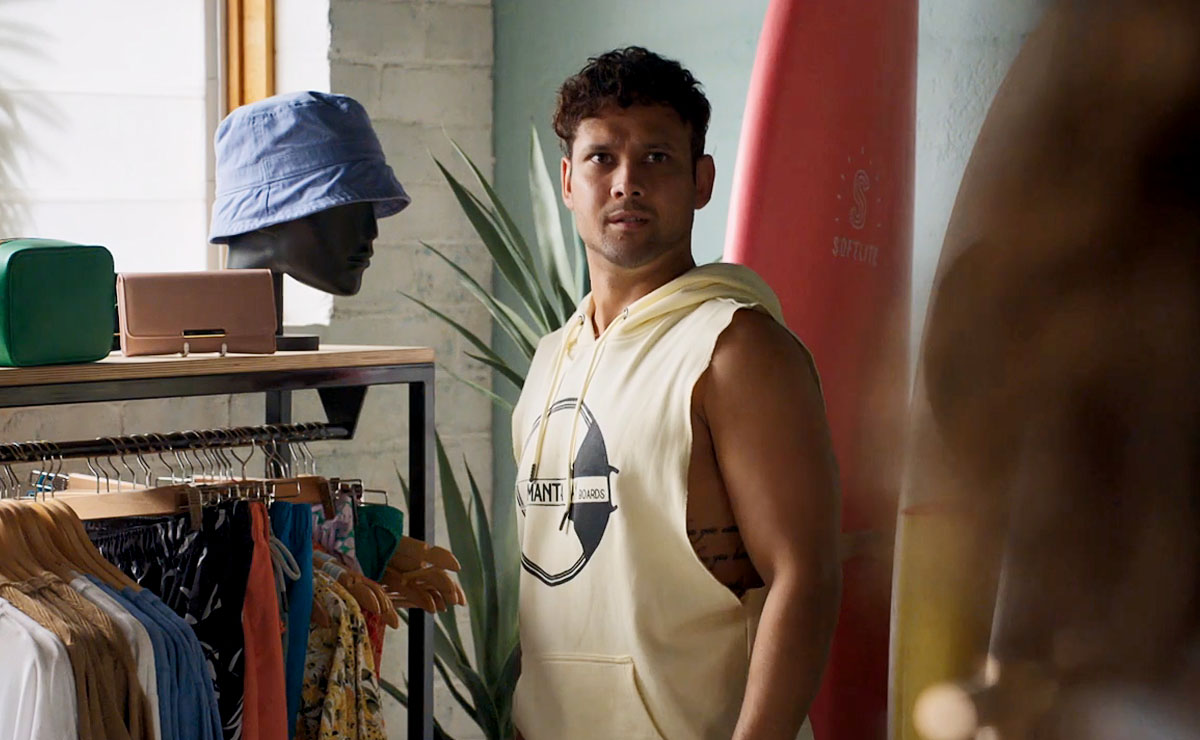 Mali and Zara grew up together in Mantaray Point, and Zara is still close to Mali's family, who Zara thought would have warned him that she was coming.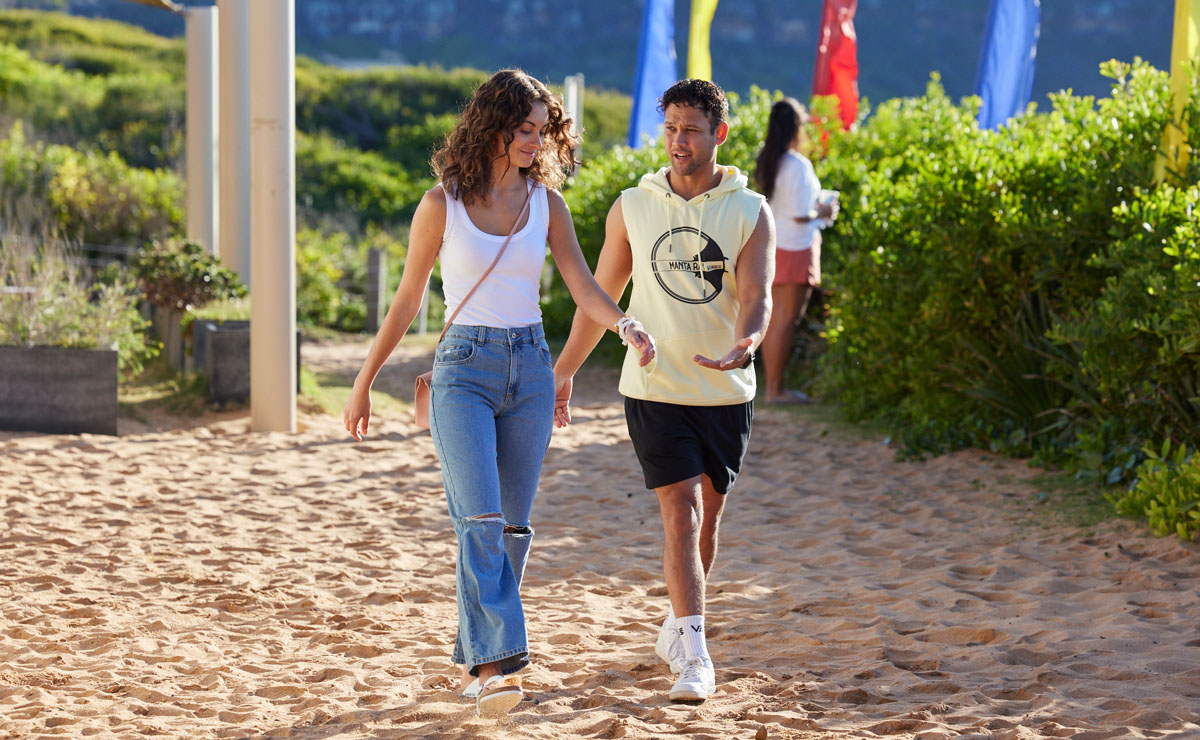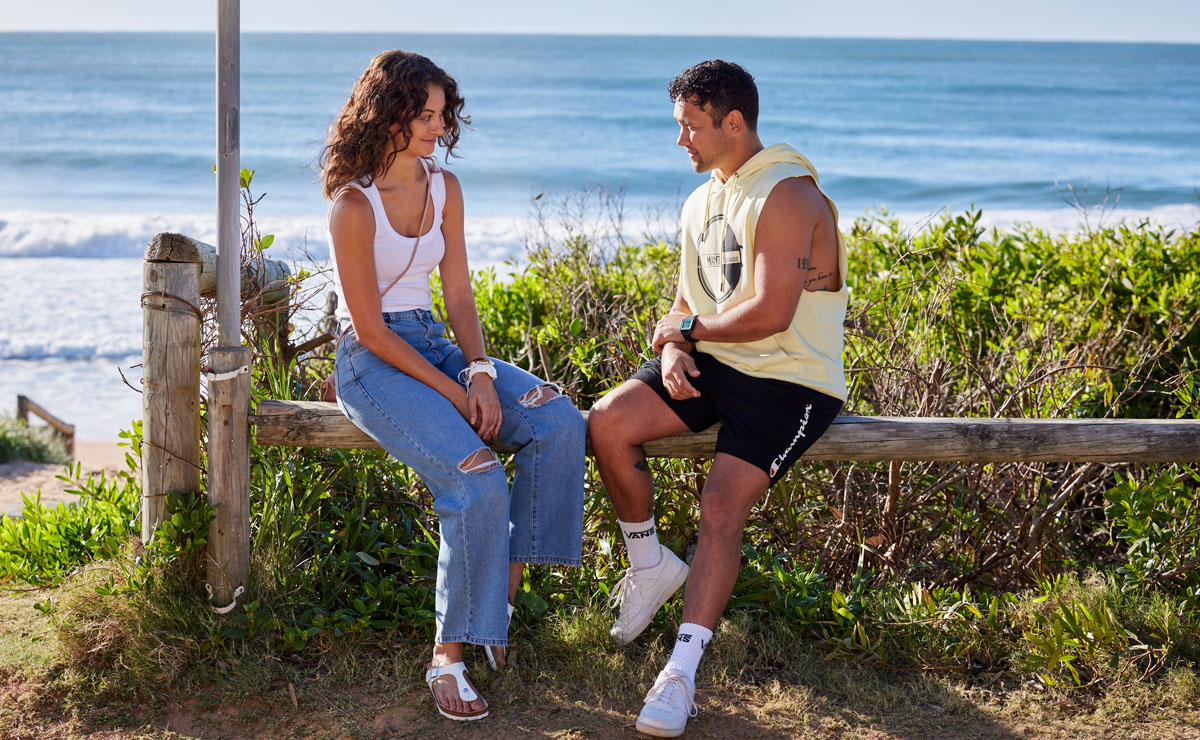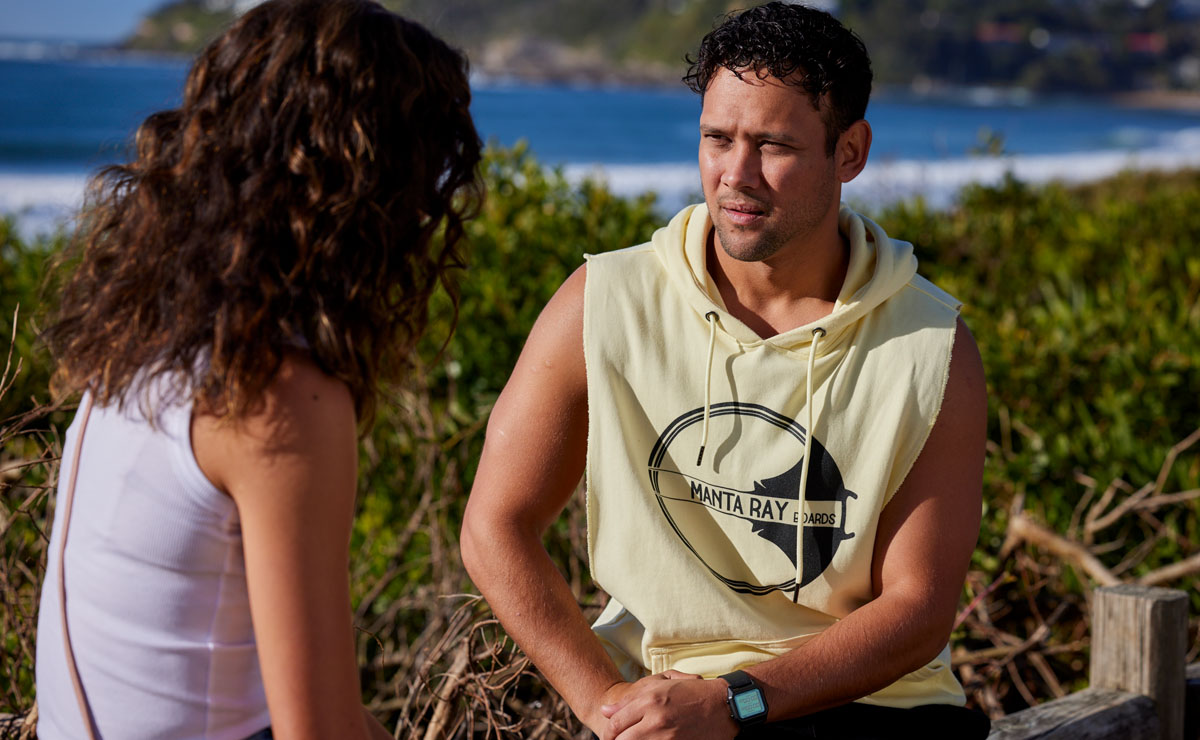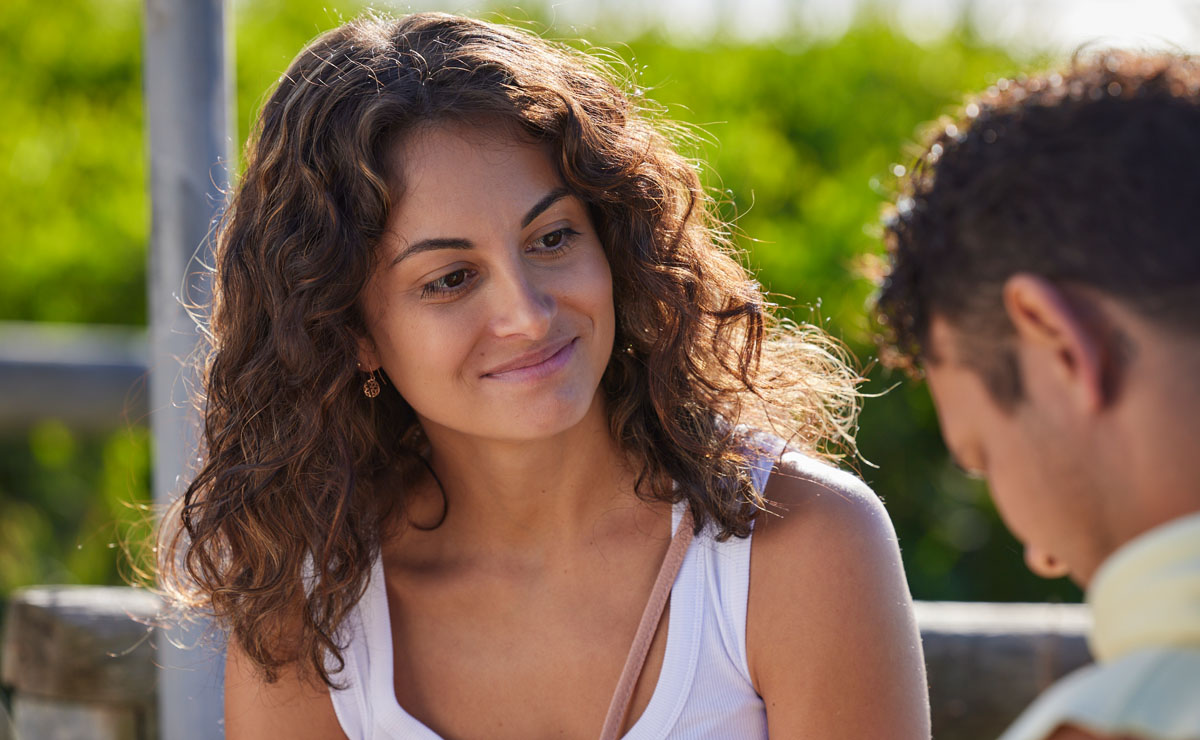 Zara explains that she just wanted to check out his new shop, and as she asks her old friend for a hug, Xander sees them and wonders what is going on.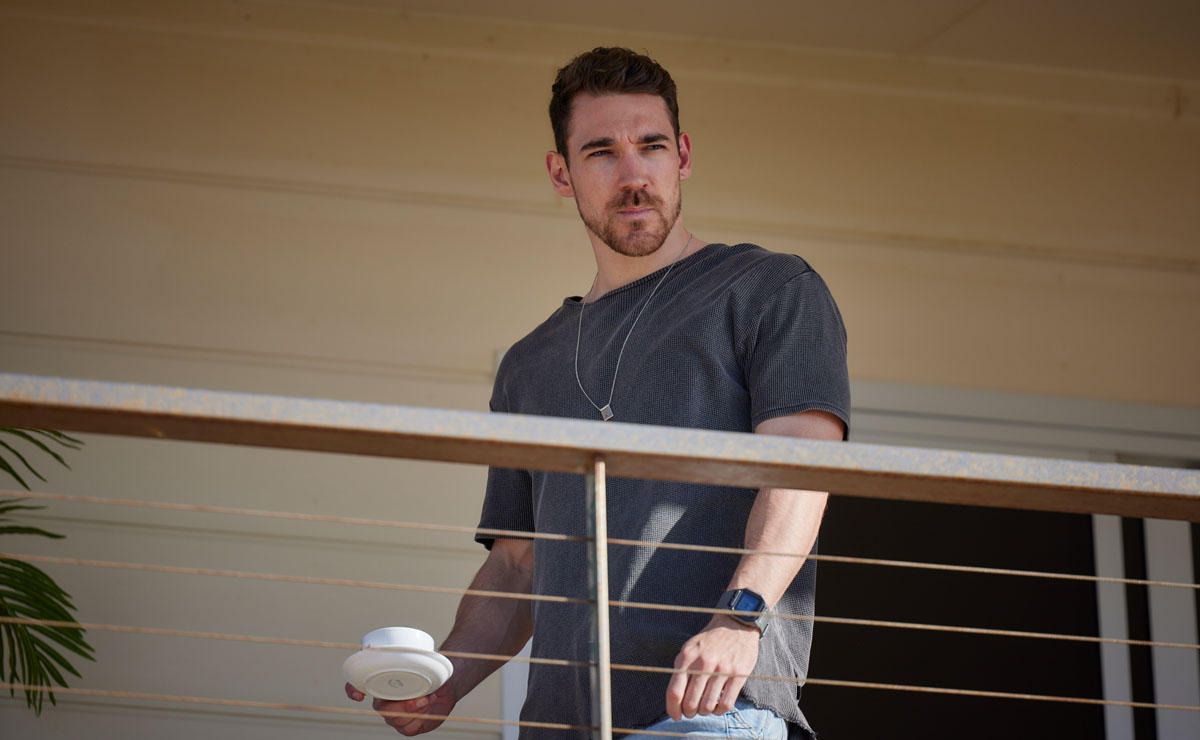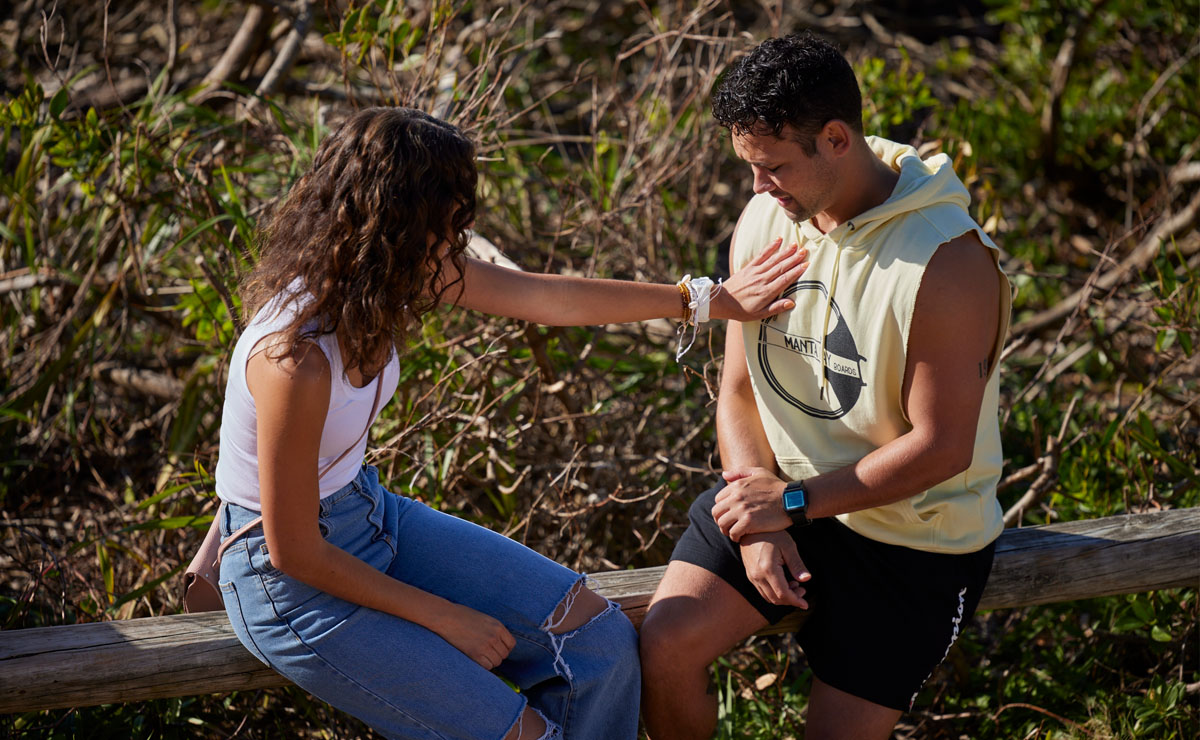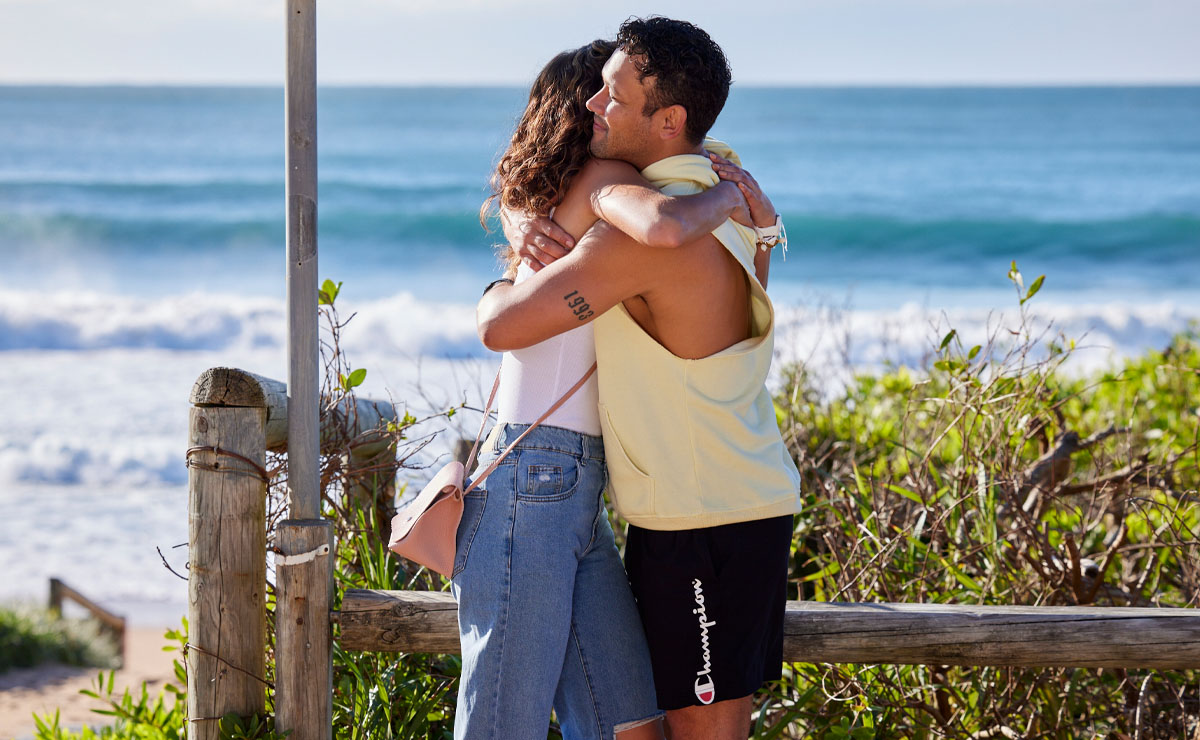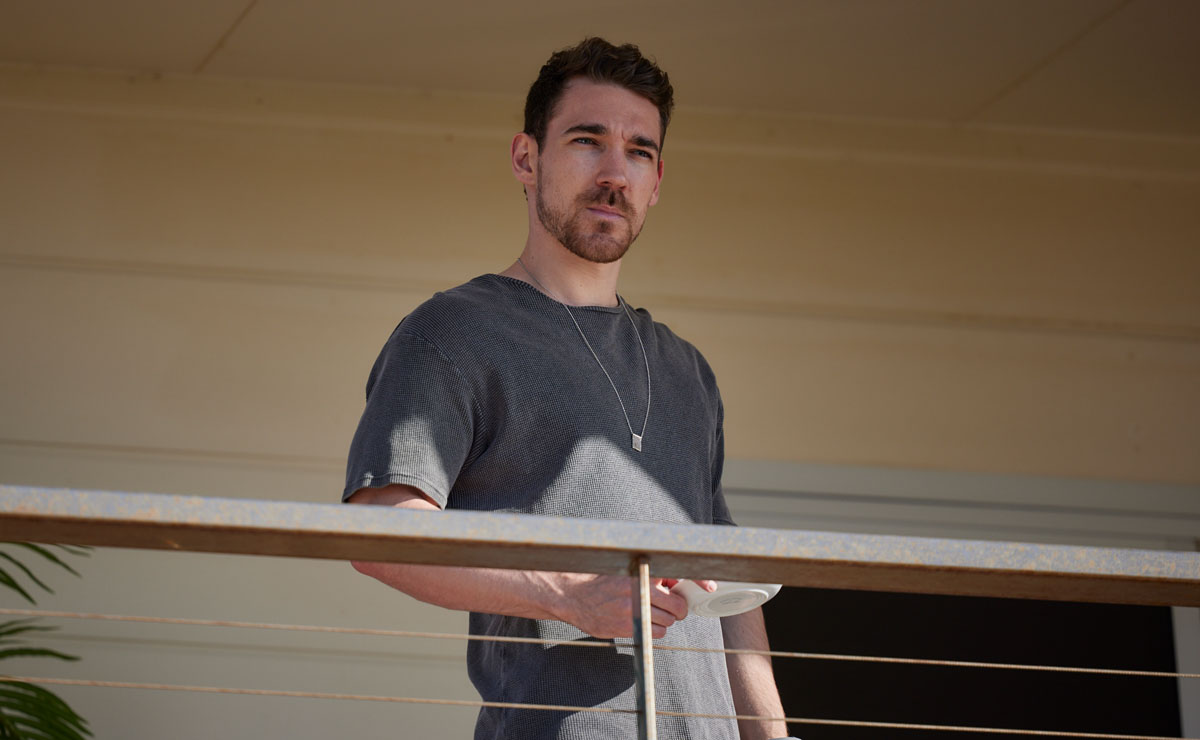 Yet it soon becomes clear that the pair are more than just exes. When Mali tries to casually introduce Zara to Xander, she boldly announces that she's Mali's promised wife!
Mali later tries to explain to Xander that his being 'promised' to Zara was an ongoing joke that their mothers would torment them with, and although some of the communities back home do still believe in arranged marriages, his own community isn't one of them.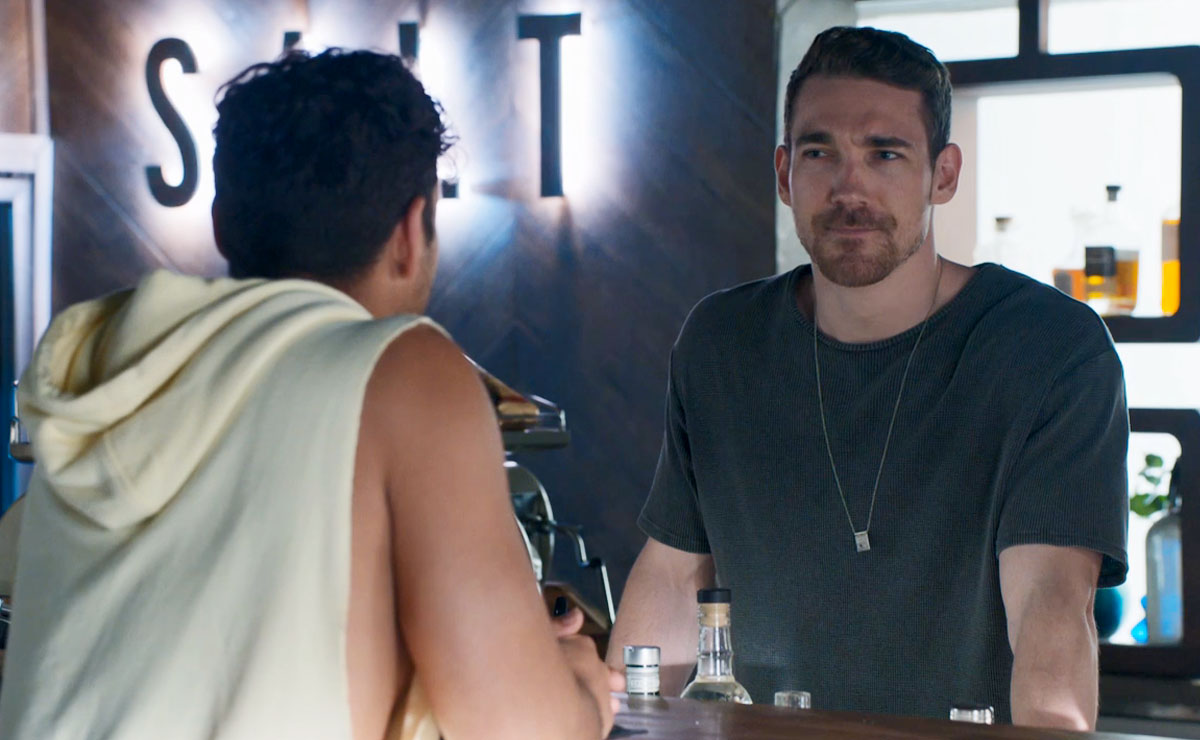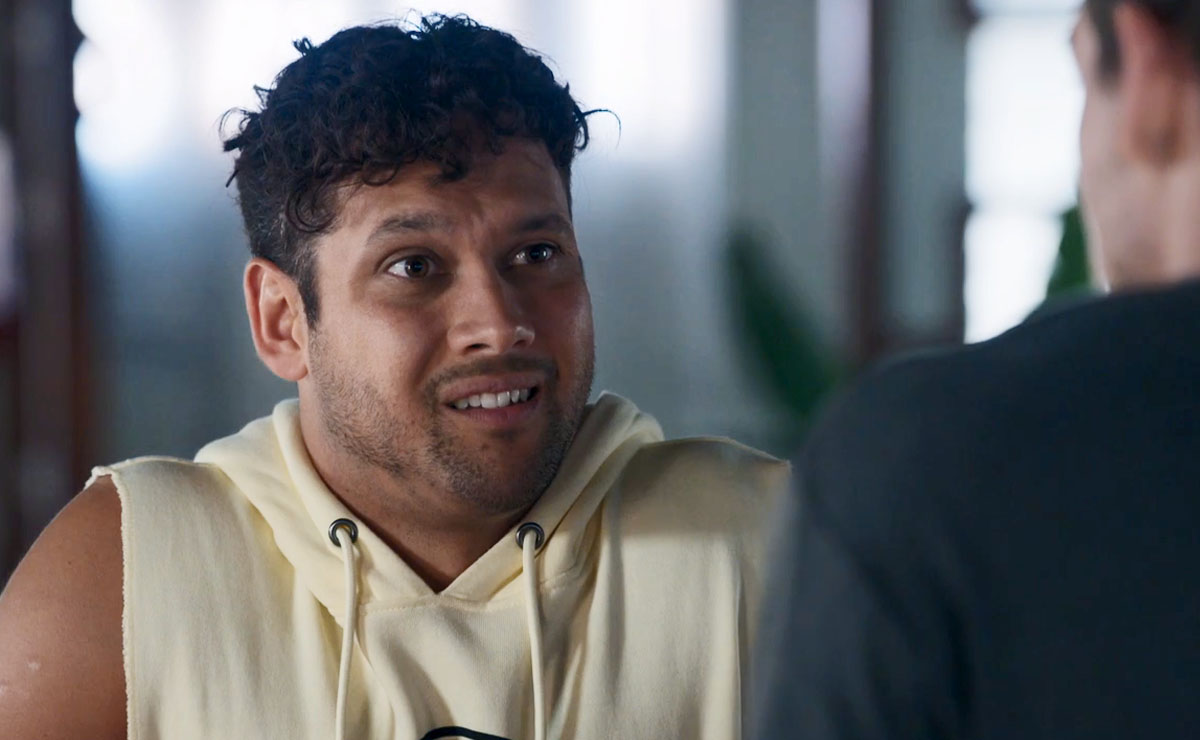 Xander struggles to get his head around it, particularly when Mali admits that there are still people hoping for the pair to get together.
The burning issue however, is how Rose will react to the development…particularly when Zara announces that she's planning on staying at Mali's place…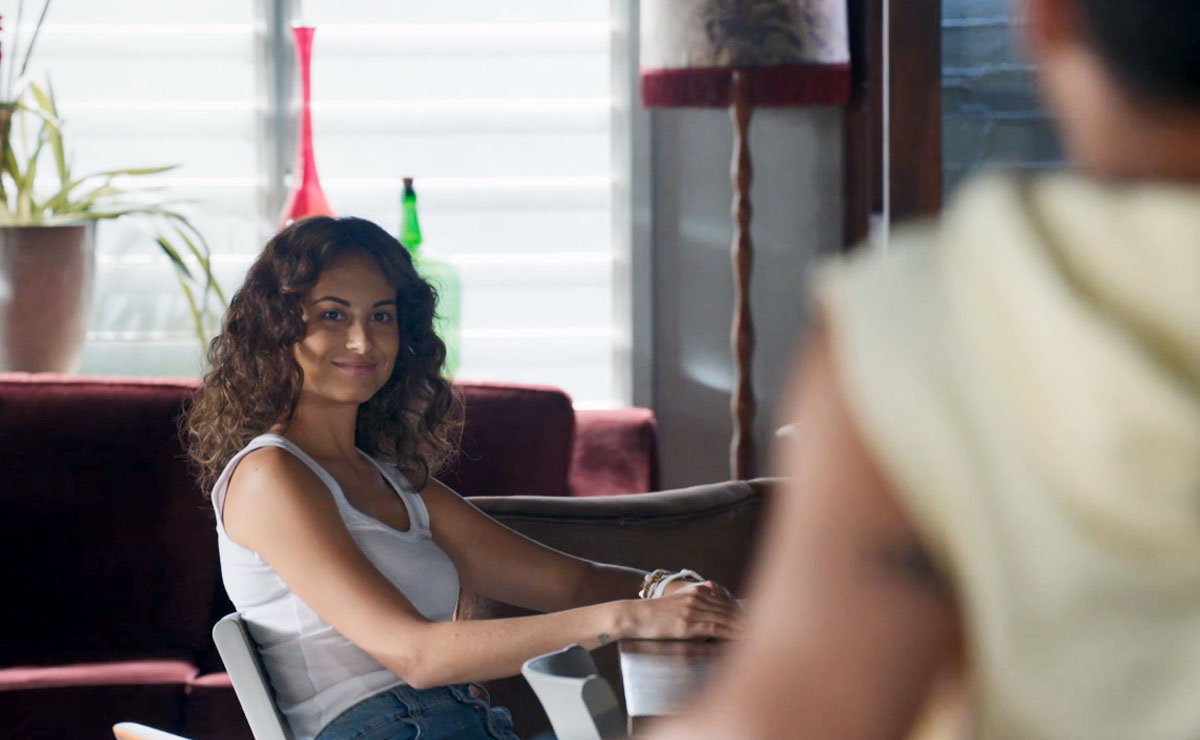 Spoilers in your inbox every weekend!