Home and Away Spoilers – Kirby parts ways with Lyrik
Next week on Home and Away in the UK, Kirby shocks her Lyrik bandmates as she leaves the band for a solo career.
It's been a matter of days since the launch of Lyrik's debut album, but with dissension in the ranks, keyboardist and songwriter Kirby (Angelina Thomson) has found herself faced with a tempting offer.
Tensions have been high since Kirby split from lead singer Theo (Matt Evans) two months ago, which wasn't the ideal time for the group to then be having to pull together to record the album.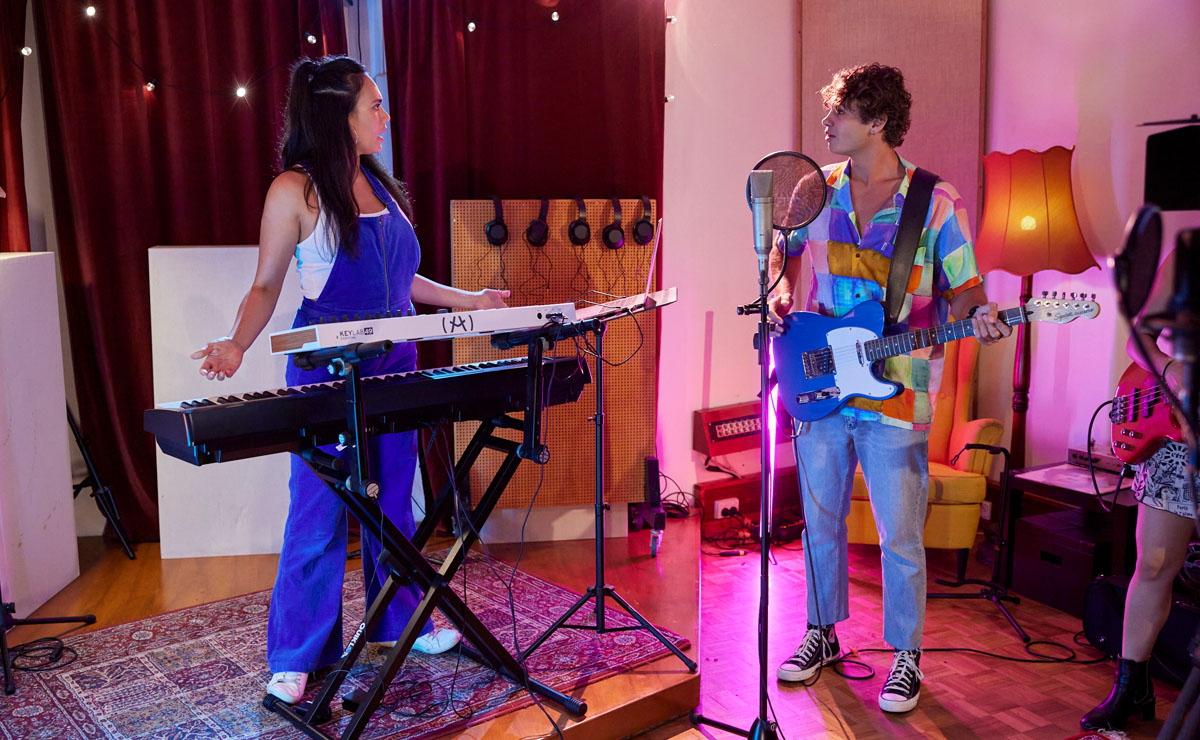 When Theo froze whilst partaking in a Q&A during the launch, it was Kirby who stepped in and saved the day.
Though initially grateful to her, Theo later discovered a meme of his wobble was circulating online, and he was still smarting from that when he learned that Justin had put Kirby forward for a big radio interview without him. Theo suddenly saw things differently, and accused Kirby of deliberately undermining him at the Q&A in order to steal the spotlight for herself.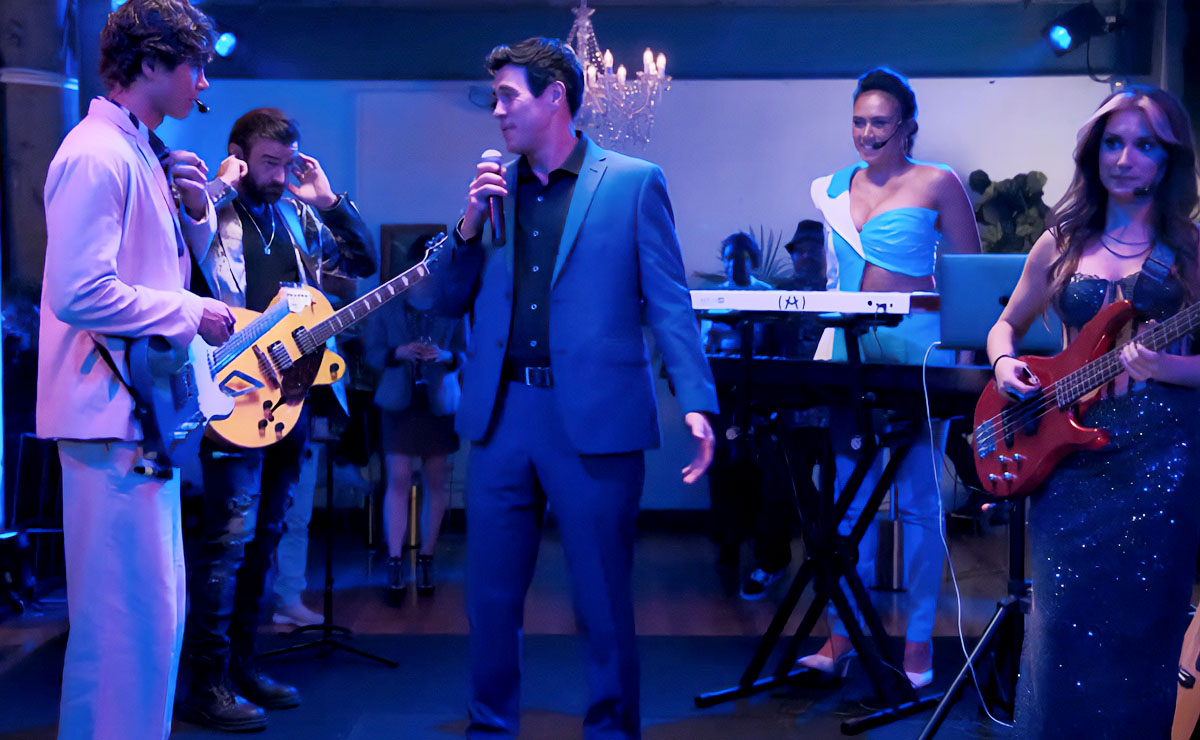 Kirby smashed the interview and was congratulated by Mackenzie (Emily Weir) and Xander (Luke Van Os) on her arrival in Salt, but was left feeling undervalued by a lack of acknowledgement from any of her fellow band members.
It was at that moment that Kirby received a call that could change her life forever, when record producer Forrest Duke (Elijah Williams) asked to meet with her.
Divulging the details of the call to Mac, Kirby explained that Forrest was a big-time rep who only deals with solo artists. A few weeks ago she'd have said no, but with things the way they had been in the band recently, she didn't see the harm in agreeing to a meeting, and asked Mac to organise a table tucked away out of sight in the corner of the balcony.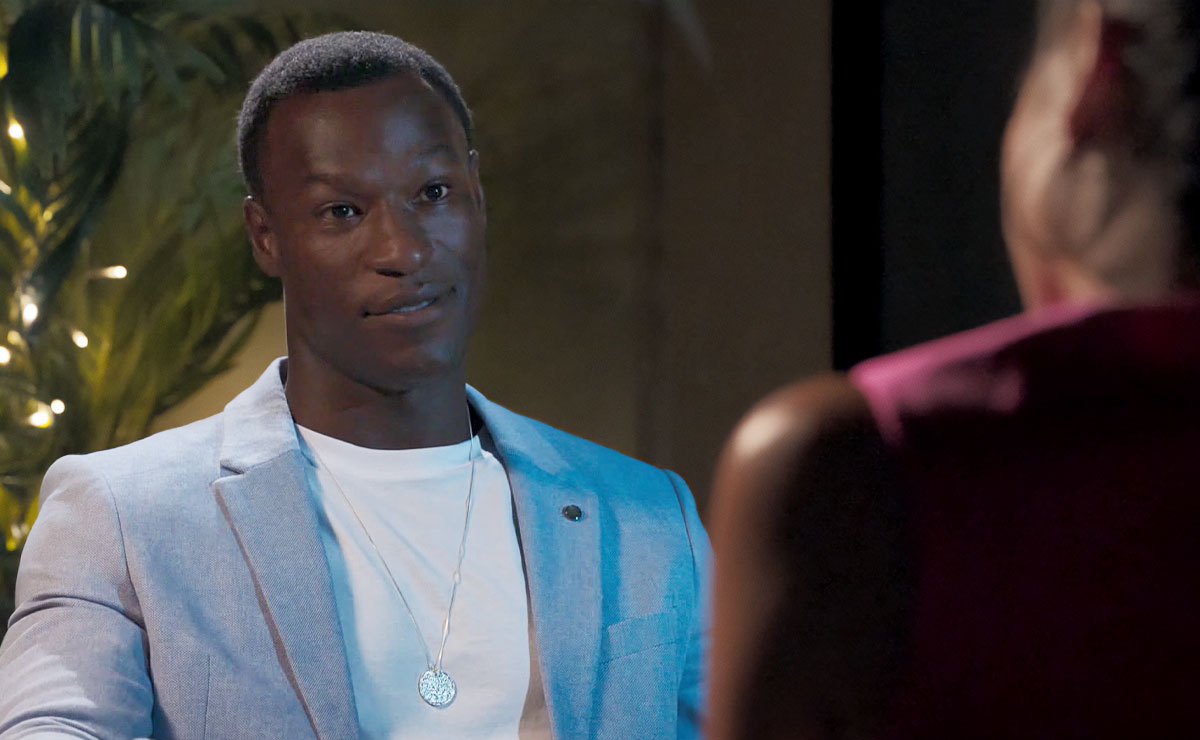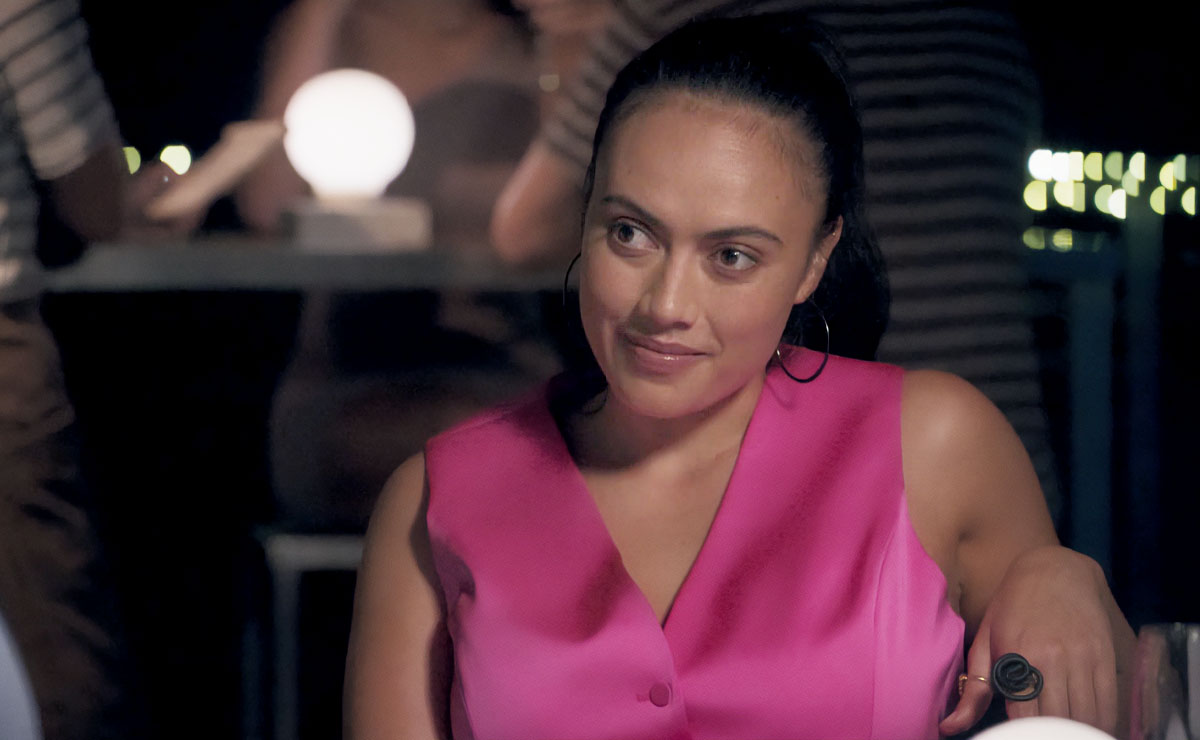 Forrest's spiel certainly gave Kirby a lot to think about, pointing out the huge names in his catalogue of artists and how solo artists can focus on just the important stuff without the internal politics and bickering of being in a band. Kirby took his card, and later met up with him again in the city.
Whilst continuing the publicity campaign, it didn't take long for band manager Justin (James Stewart) to be questioned by a potential producer as to why exactly Kirby was meeting with Forrest Duke. Justin thought it a good question, as did Remi (Adam Rowland), as they explained to Eden (Stephanie Panozzo) that Forrest only represents solo artists.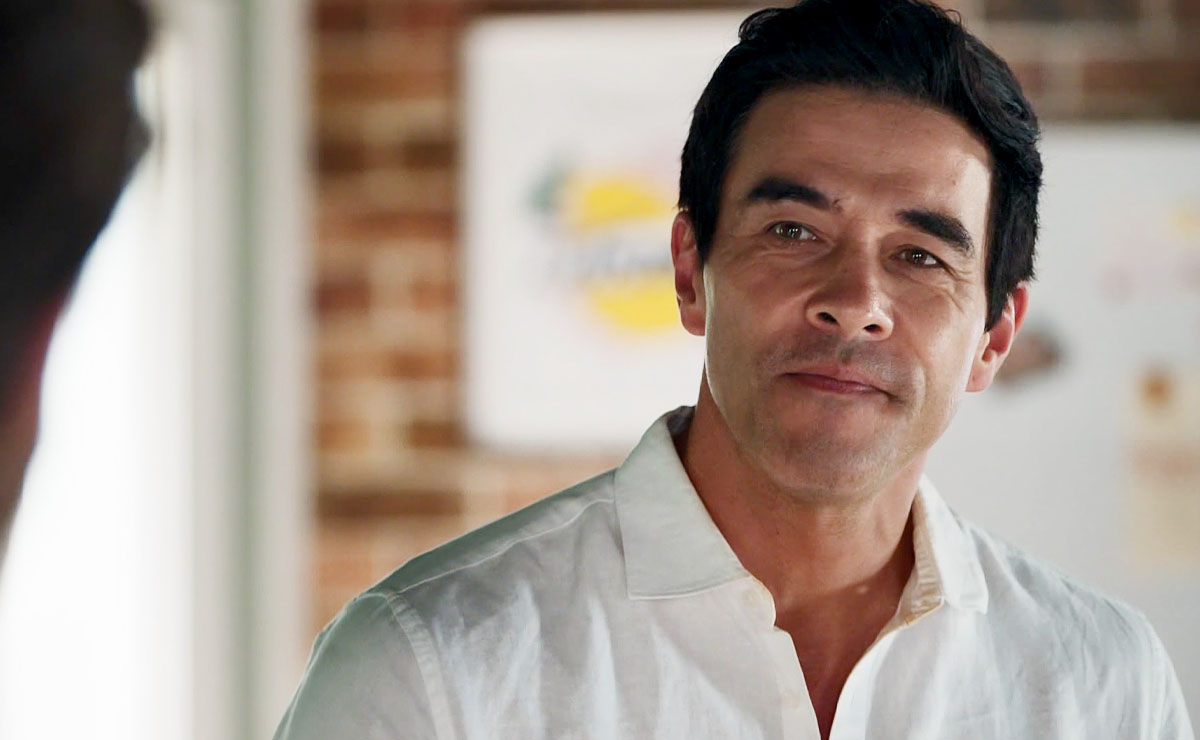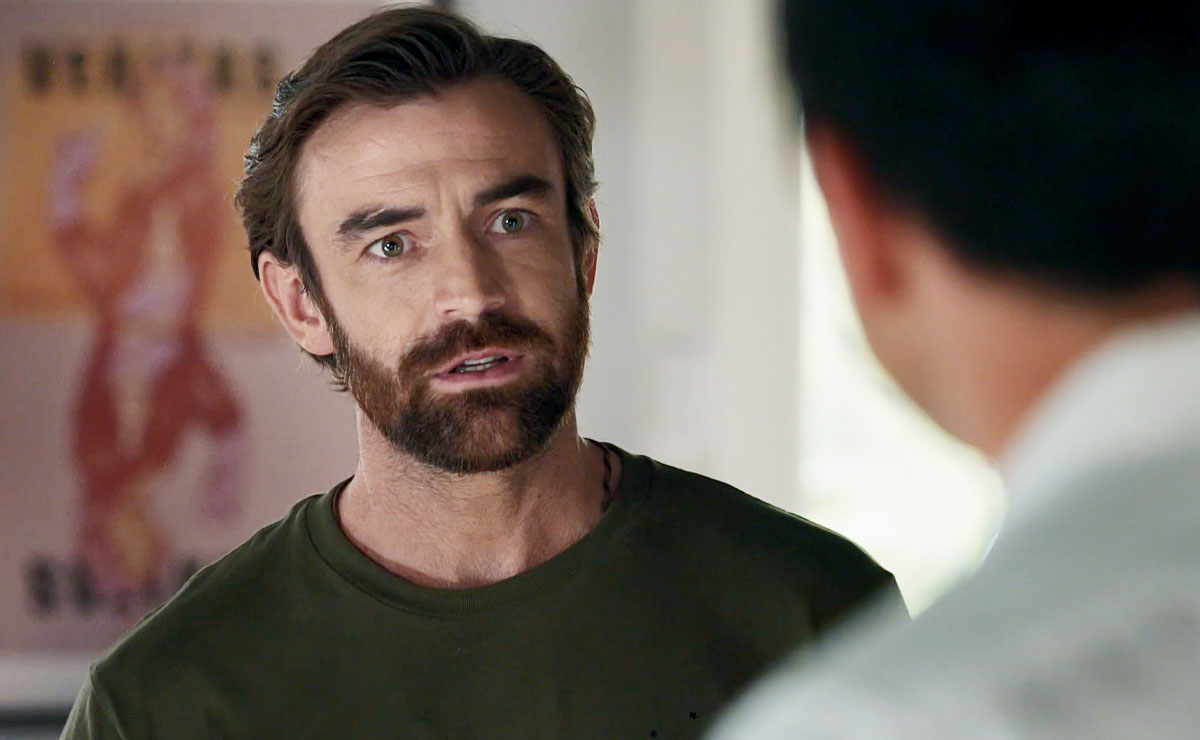 Next week, Kirby has been summoned to a meeting with the band at Salt when she sees Theo outside, who apologises for the way he spoke to her. Theo tells her she smashed the interview and that they're lucky to have her, but is it too little too late?
Upstairs, Remi confronts Kirby with the fact that's she's been meeting with Forrest. Though unappreciative of the ambush, Kirby doesn't deny it, as she goes on to point out everything else she's done of late – she's taken part in interviews for the band that no-one else wanted to do, and worked hours at the diner in order to pay the household rent, but has had little thanks for it.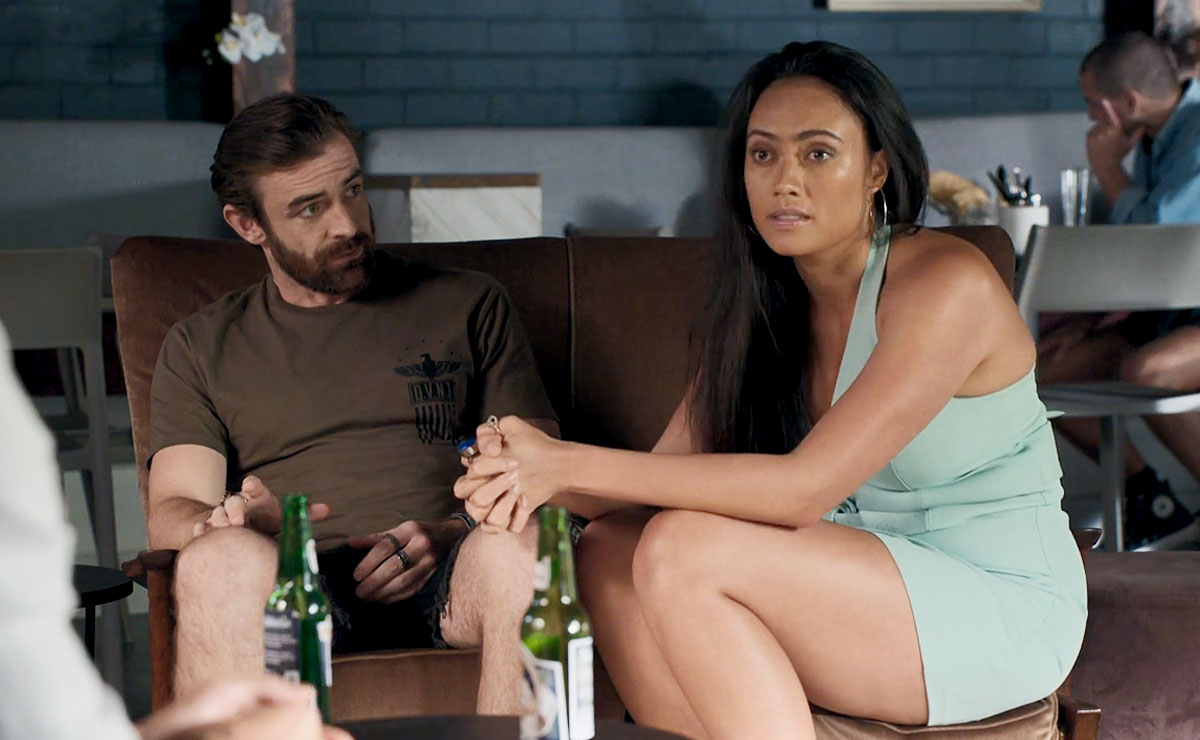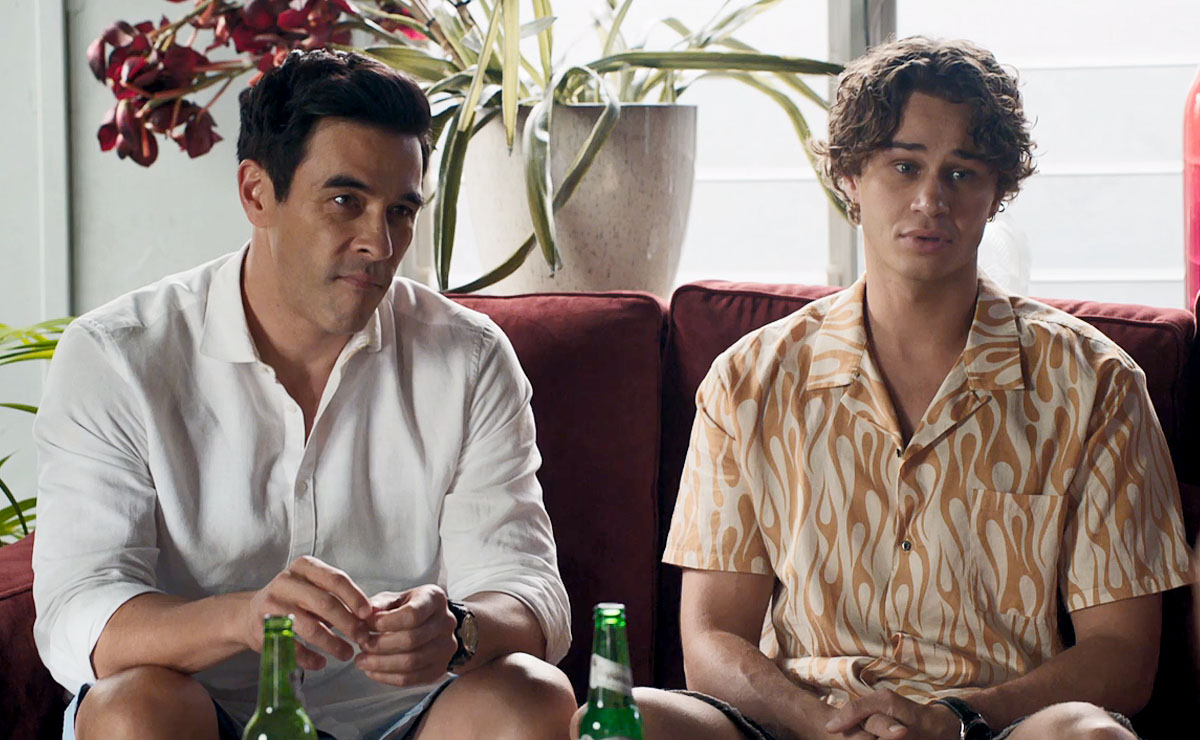 Rather than face a barrage of questions, Kirby leaves. Eden follows and points out that it's not like her to go behind their backs, but Kirby tells her that Forrest made her feel valued. She's been given a huge opportunity, and is upset that Eden isn't just a tiny bit excited for her.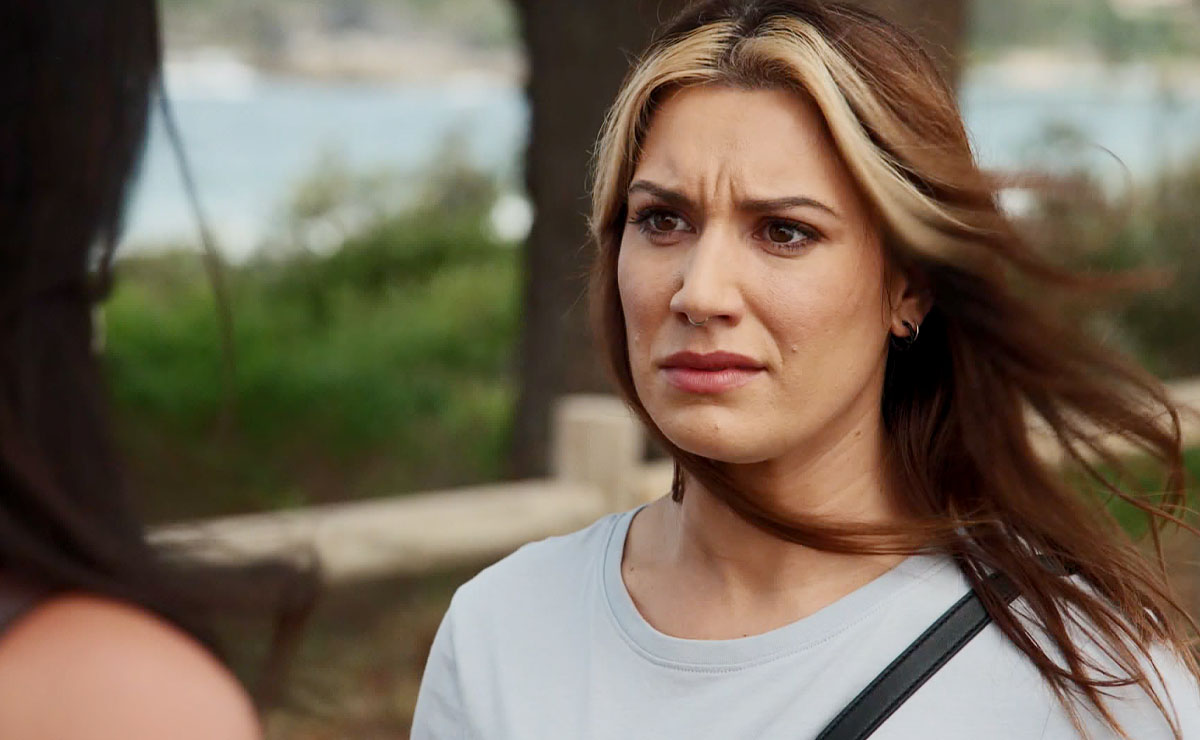 The next morning, Justin apologises to Kirby and gives her his congratulations, as Kirby tells him that Forrest has offered her a three-album deal. Justin admits that whilst he doesn't want to see her leave, it's a dream opportunity that would be hard to pass up.
Remi later proposes to Kirby that she give them six months to prove that Lyrik is worth sticking around for, really believing that they're at the beginning of something big. But Kirby says they've been taking risks their whole lives, and the one thing she cannot live with is regret.
As Forrest continues to seduce Kirby with a large hamper and artwork mockups, Remi, Justin and Theo are concerned. They're out of ideas to convince Kirby to stay, and have to face up to the fact that her leaving is now becoming more likely.
The decision continues to eat away at Kirby though, and she breaks down whilst telling Mac that she feels that she would be betraying her friends.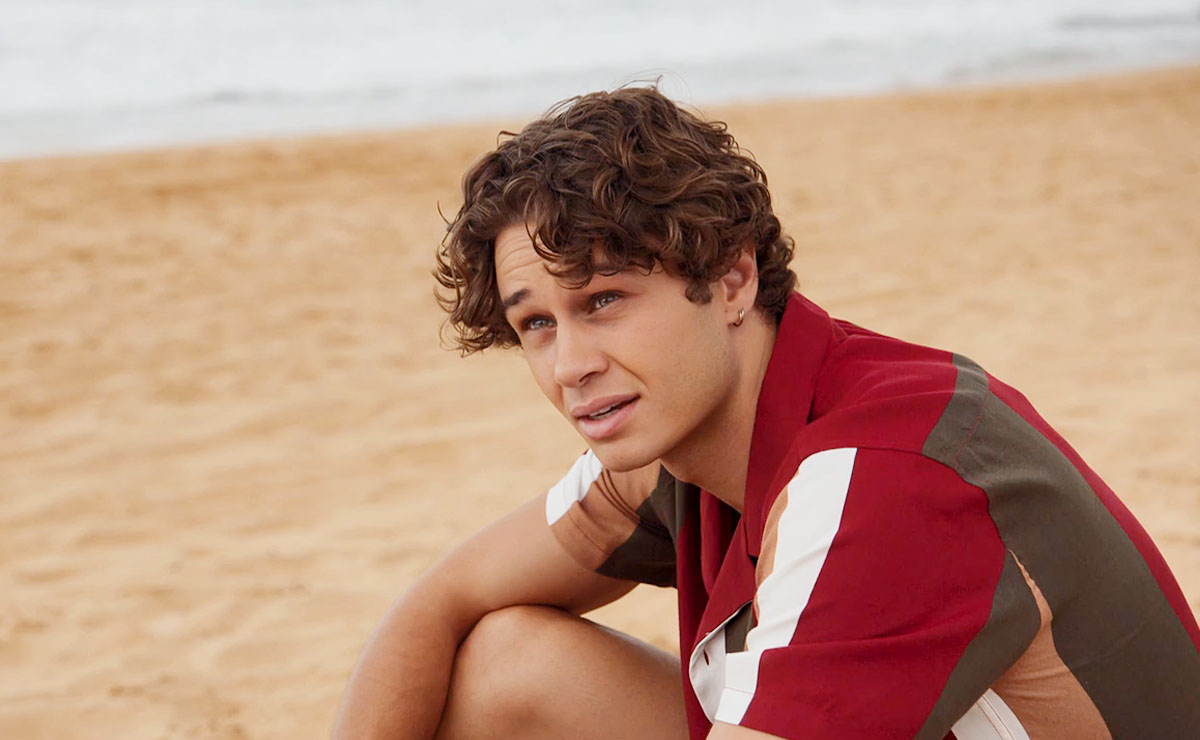 When Theo later comes across Kirby on the beach, she's ready for a serve, but Theo instead offers to talk. Putting any previous ill feelings aside, Theo tells her that if she really wants to take the chance on a solo career, then she should go for it. Lyrik may be on the cusp of something big, but it will mean nothing if she isn't happy…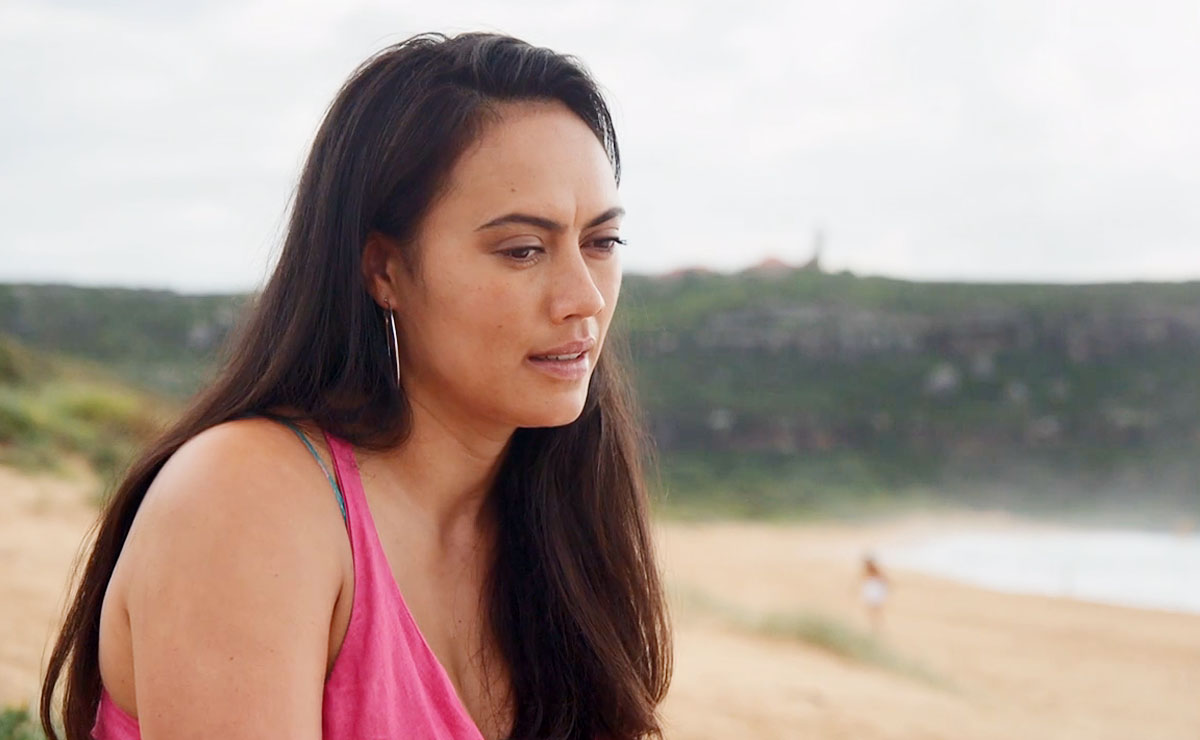 Kirby is emotional as she goes to speak to Justin, and whilst she thanks him for everything he's done for her, he knows what's coming next.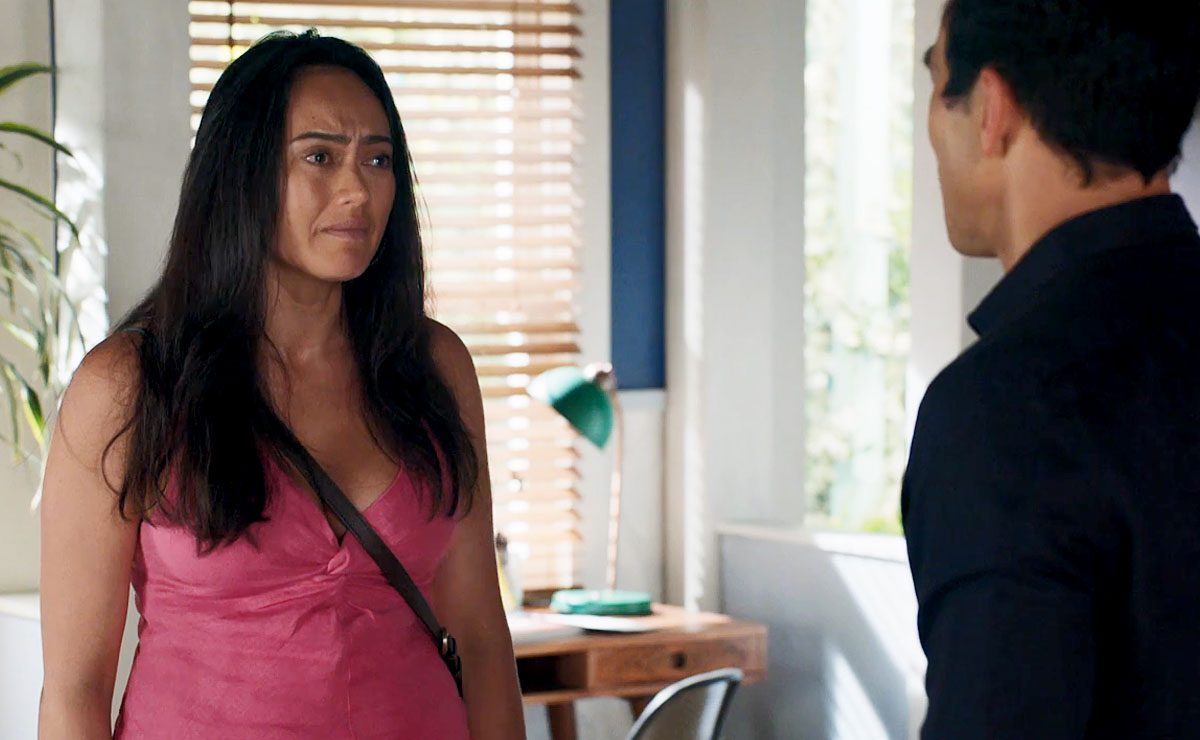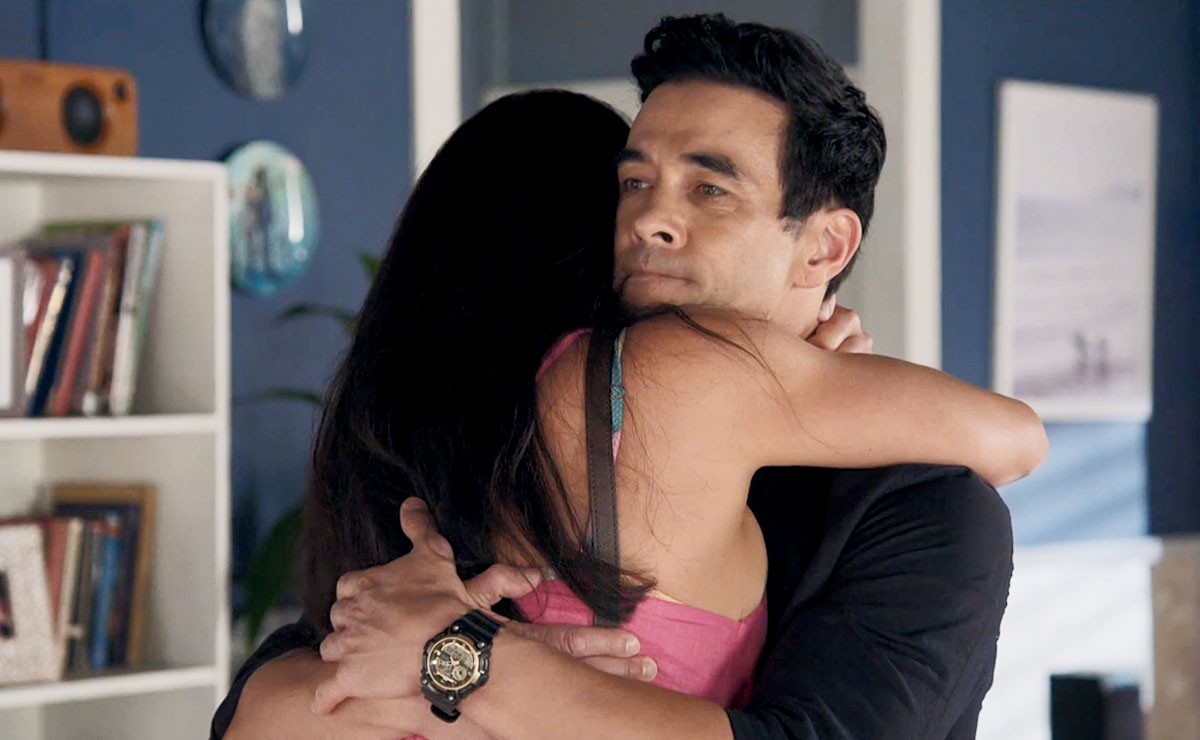 When Kirby then returns home, Remi is preparing for an old-school movie night with pizza and tequila, hoping it reminds them all of how far they've come from their humble beginnings.
But it's too late, Kirby has tears in her eyes as she explains she needs to do what's right for her, she's going solo. Remi's heartbroken, but he understands.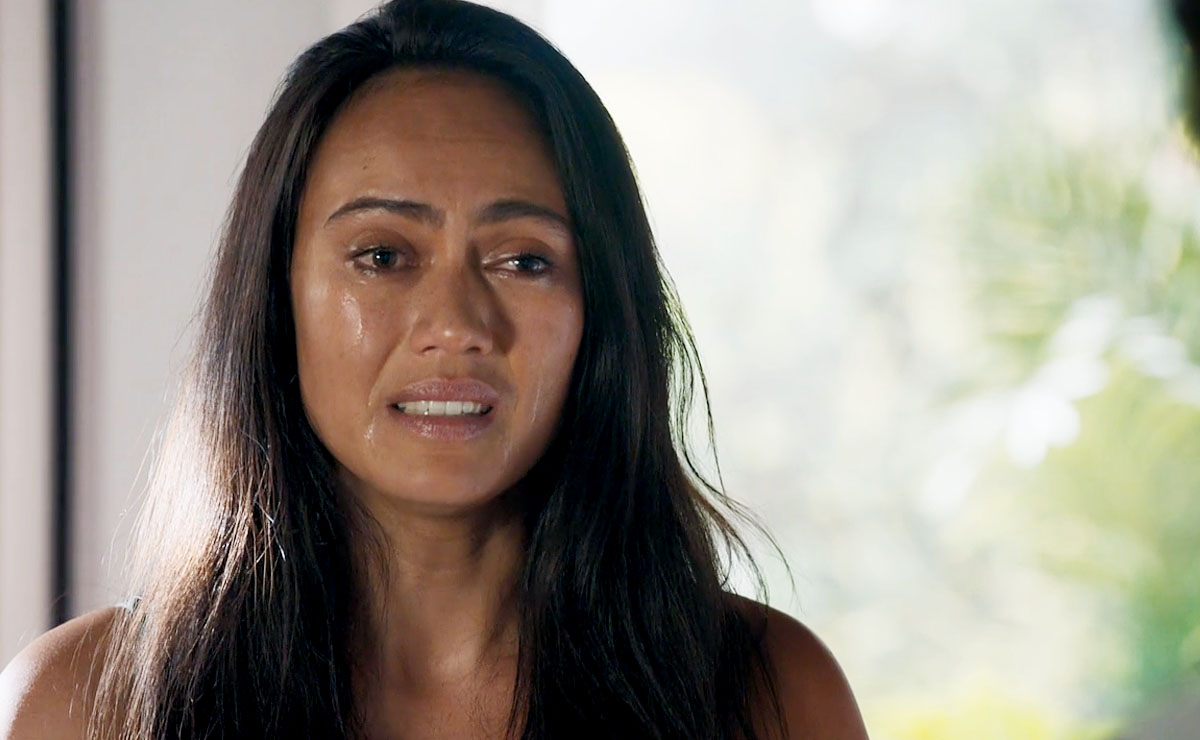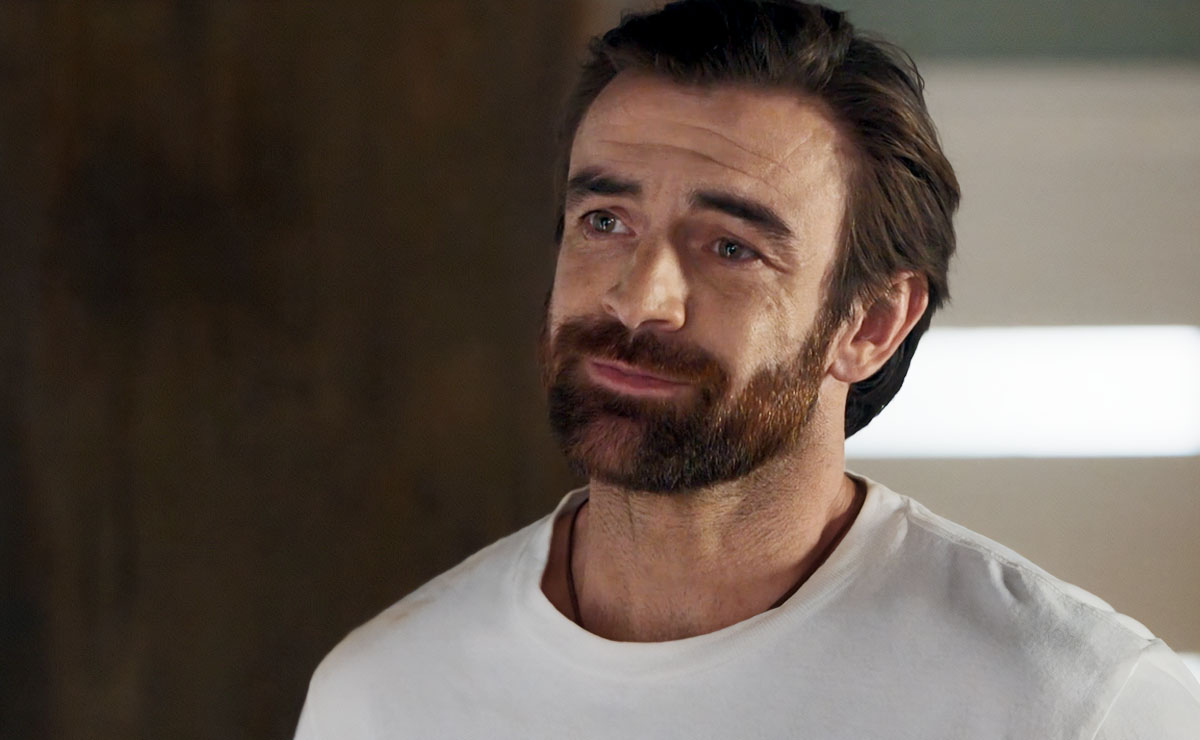 Meanwhile, Eden knows that Remi and Kirby are planning a chat, but tells Bree (Juliet Godwin) that she's too nervous to get in touch and find out the result.
How will she react when she finds out one of her besties is leaving Lyrik?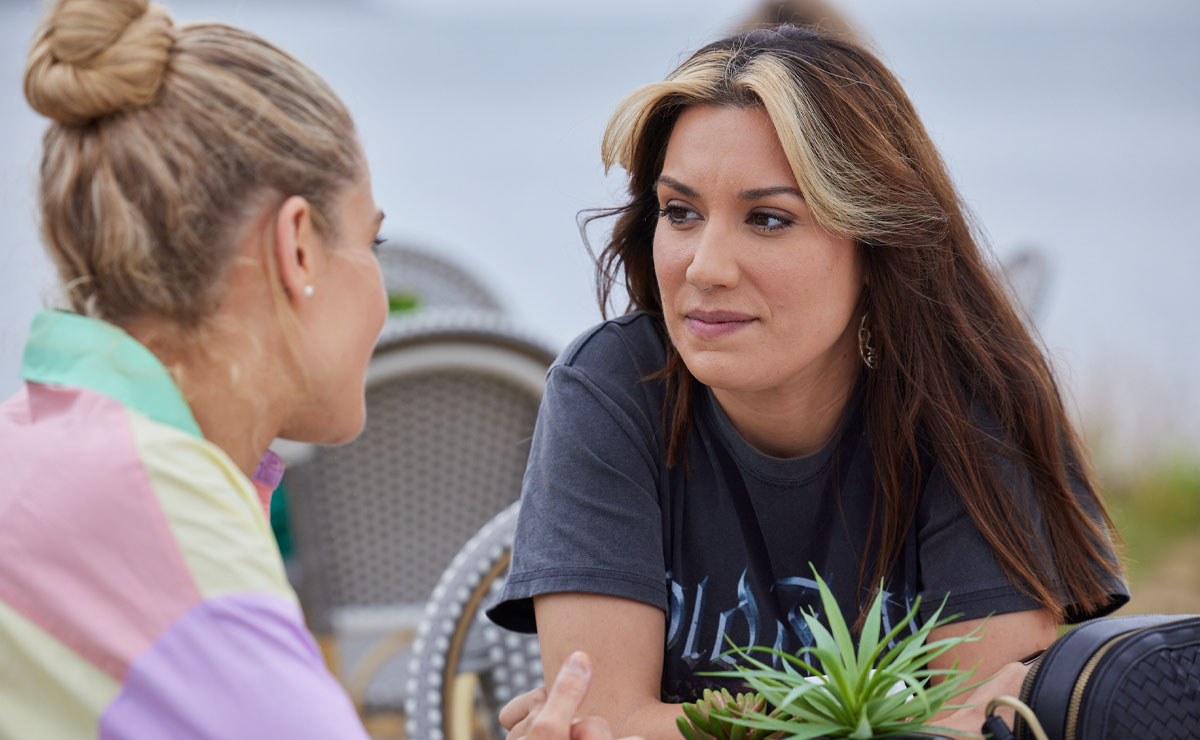 ---
Elsewhere in Summer Bay, Alf (Ray Meagher) is thankful to Bree after she pulled some strings to swiftly organise some tests at the hospital following his hearing issues.
It had taken much persuasion, and many of flamin' Alf's blowoffs towards the likes of John (Shane Withington), Marilyn (Emily Symons) and Justin, before he faced up to the fact that he needed to seek help.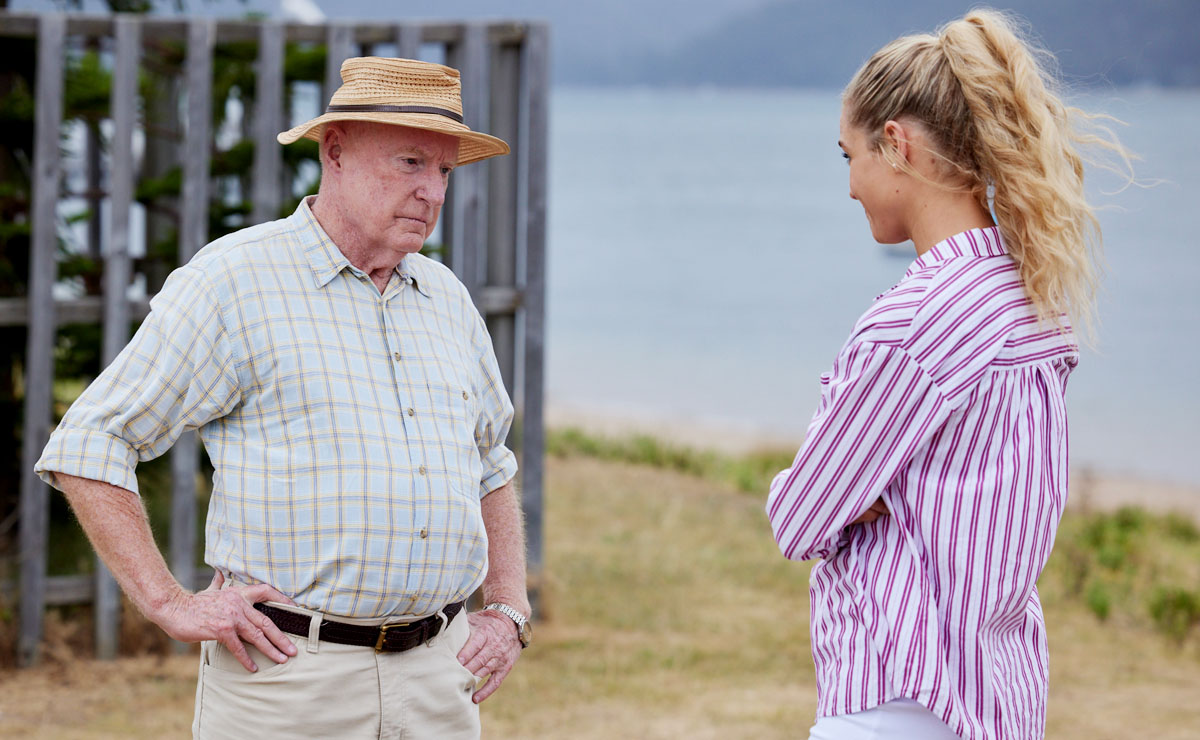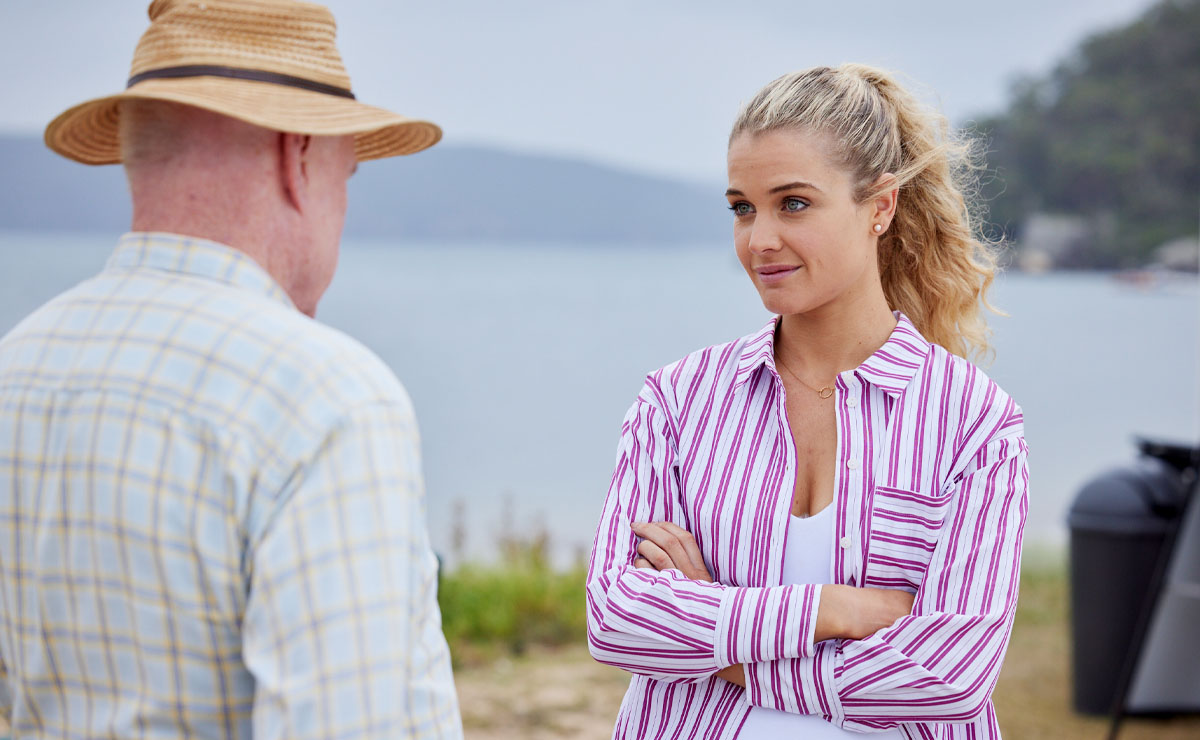 Having not seen Marilyn since he stormed off to the city in a huff, Marilyn is happy to see him and apologises if she upset him. Alf tells her not to worry about it—whilst he wasn't ready to admit it at the time, he knows she has his best interests at heart and is glad things are now getting sorted. Will he say the same to John we wonder?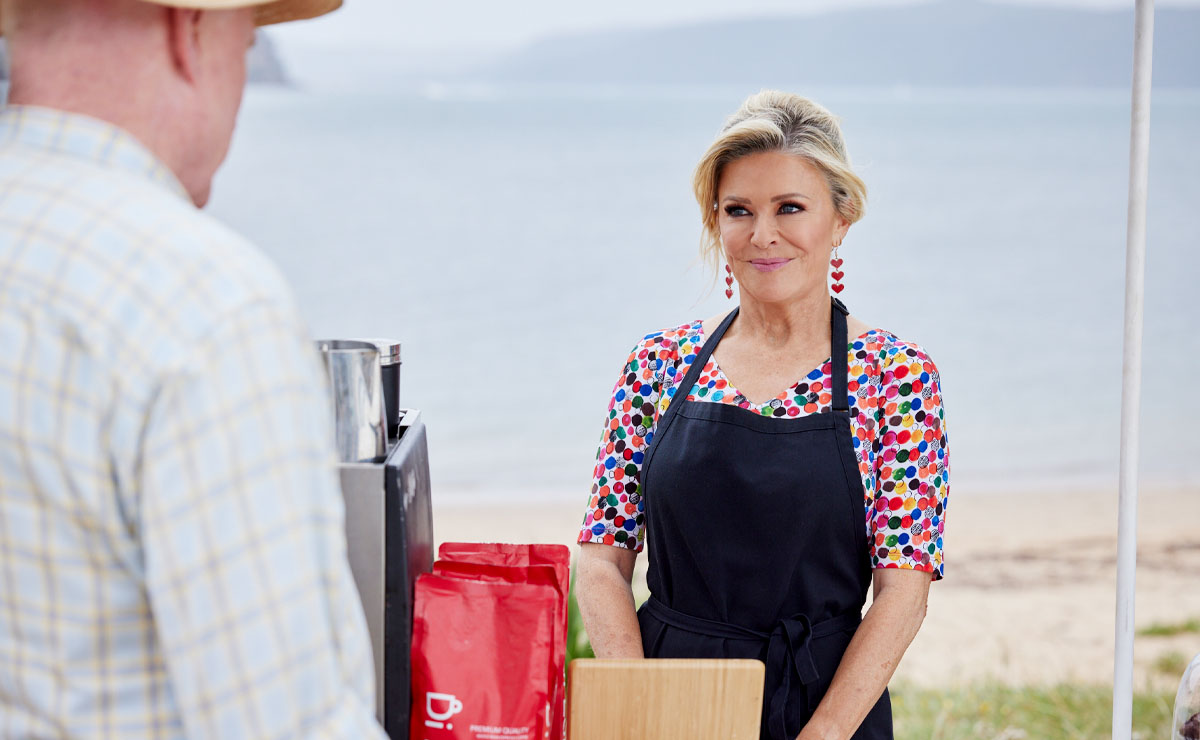 Handily, Alf is able to continue bypassing the usual hospital systems and just ask Head of Emergency Bree for updates, who promises to chase up the results of his blood tests.
When Bree later tells him that he's been given the all clear from any underlying issues, she tells him that there just so happens to be an appointment available with the hearing specialist that afternoon in order to sort out some hearing aids.
Alf is now reluctant to go though, making out that he's far too busy to be faffing about with more tests and fittings.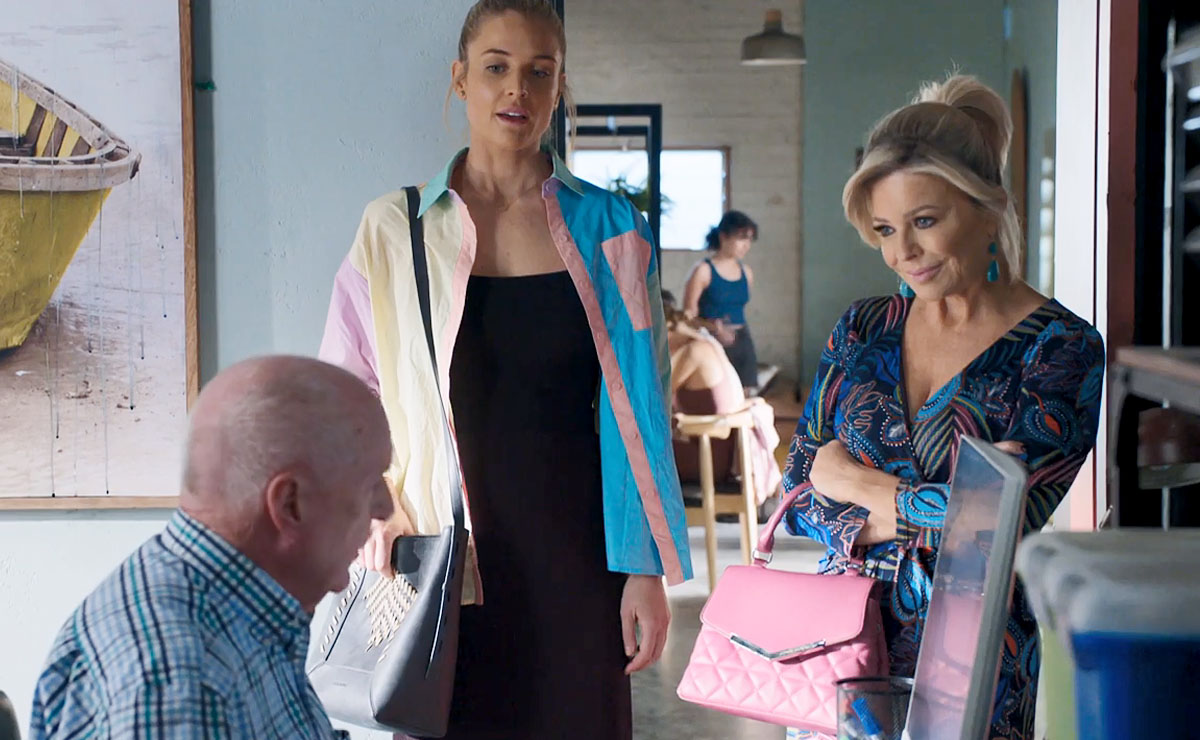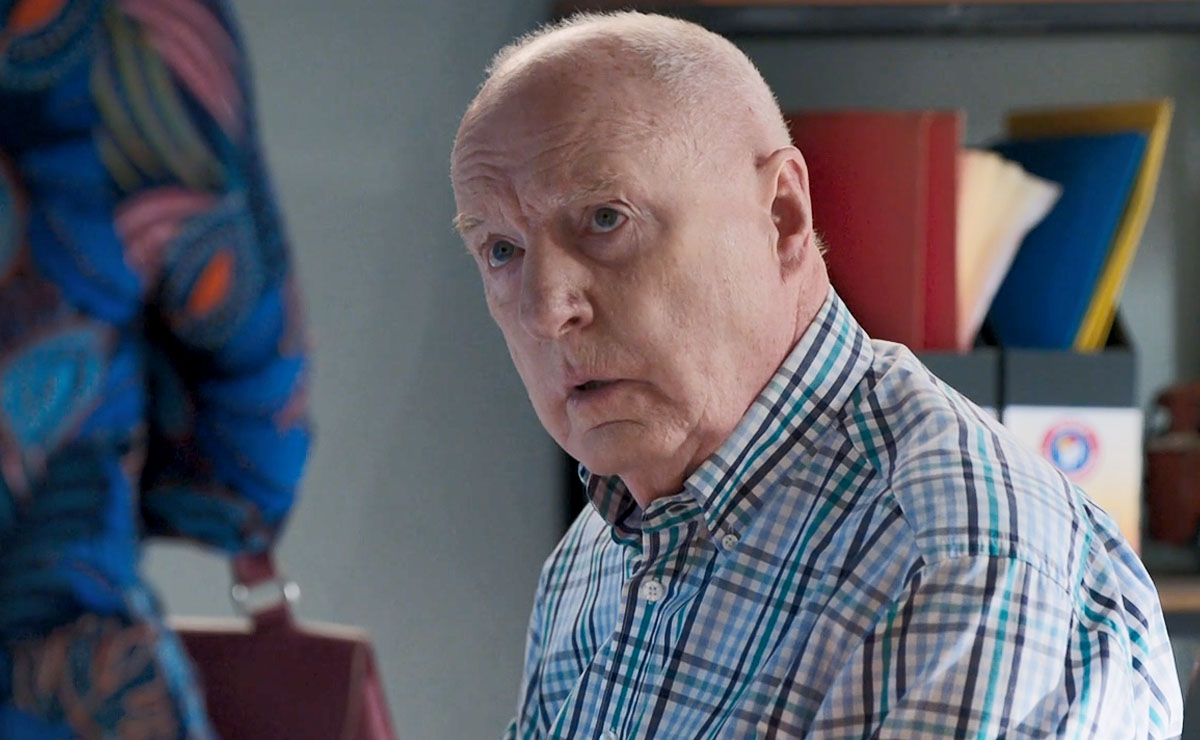 It's once again left down to Marilyn and Bree to try and convince Alf to help himself and not let pride get in the way… will they be successful?
---
Monday 25th September (Episode 8091)
Kirby faces a huge life decision. Felicity feels exposed. Bree and Marilyn support Alf.
Tuesday 26th September (Episode 8092)
Salt supports women's safety. Kirby makes her choice. Can Bree and Marilyn get through to Alf?
Wednesday 27th September (Episode 8093)
Irene makes a new friend. John gets caught snooping. The remnants of Lyrik come together.
Thursday 28th September (Episode 8094)
Cash reconnects with an old friend. Rose hunts for her biological father. John is served humble pie.
Friday 29th September (Episode 8095)
Xander and Rose don't see eye to eye. Cash is torn. Harper is harbouring a big secret from Irene.
---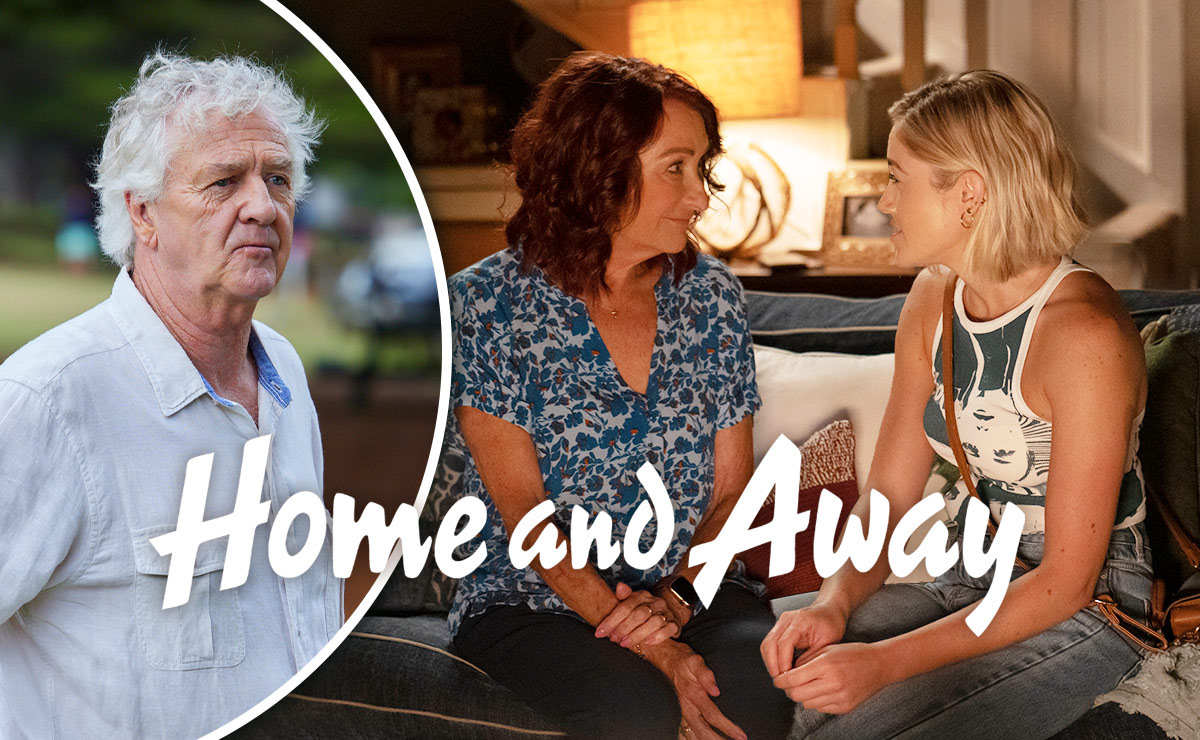 Also next week, John is right to be suspicious of Irene's new housemate Harper, but will anyone listen to him?
Spoilers in your inbox every weekend!