Home and Away Spoilers – John's concerned as Harper moves in with Irene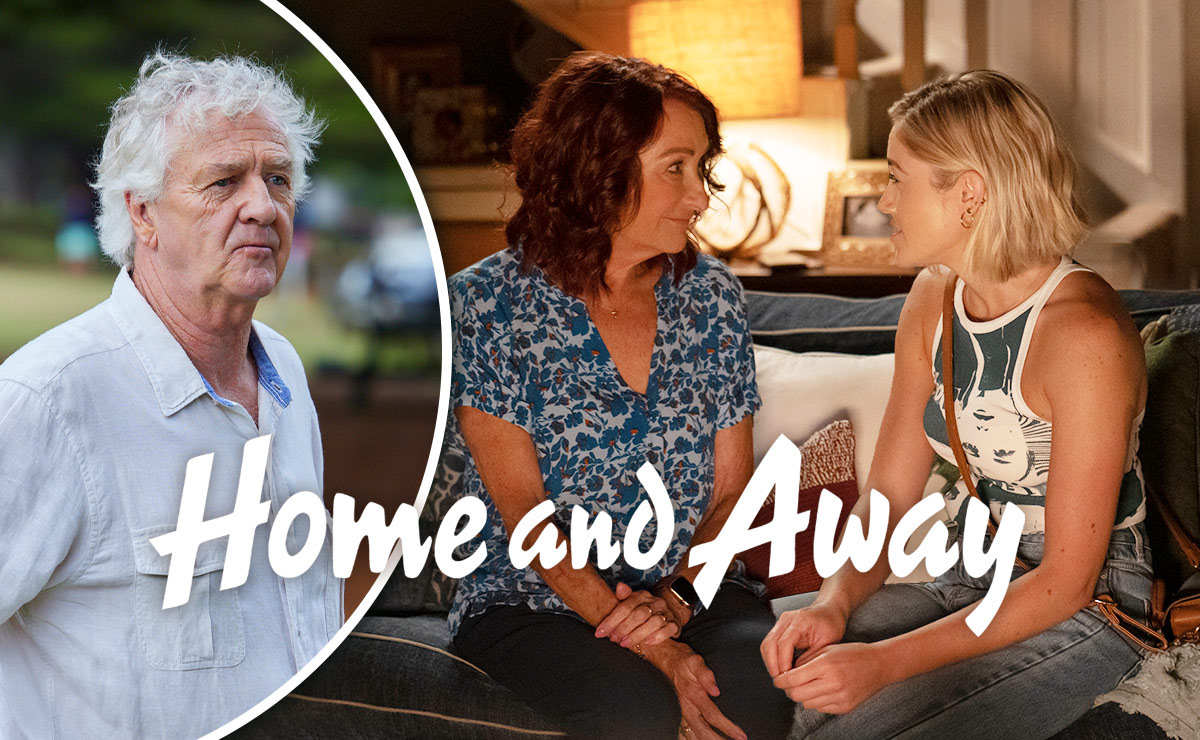 Next week on Home and Away in the UK, John is right to be suspicious of Irene's new housemate Harper, but will anyone listen to him?
Irene (Lynne McGranger) finally gains some longed-for company in the Beach House next week, in the form of new lodger Harper Matheson (Jessica Redmayne).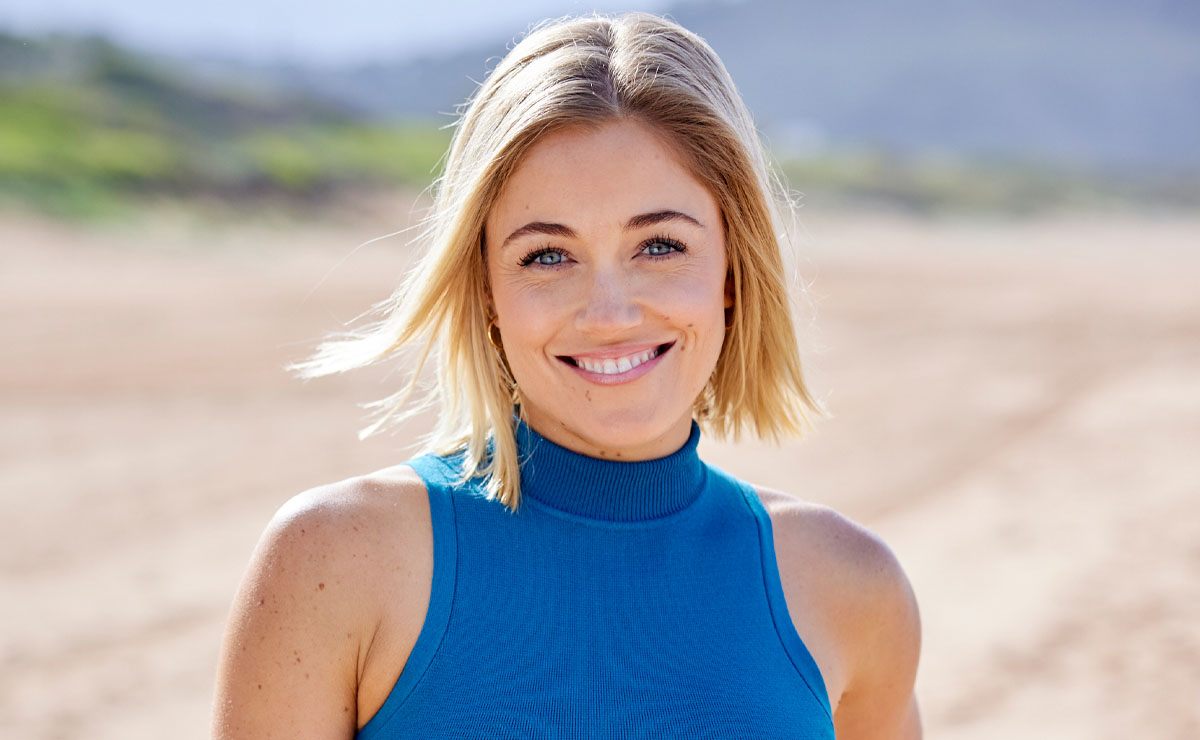 Irene has been rattling around her home for the past year since Cash (Nicholas Cartwright) moved out, and with the house having been a hive of activity in her 29 years of ownership, the loneliness has been getting to her.
She was delighted when good buddy John Palmer (Shane Withington) temporarily moved in as he recuperated from his recent hospital stay—even if it did cause some issues with Marilyn (Emily Symons) sticking her beak in. But now that the status quo has resumed, Irene has made the decision to do something about it and put an ad up in the diner advertising one of the spare rooms to rent.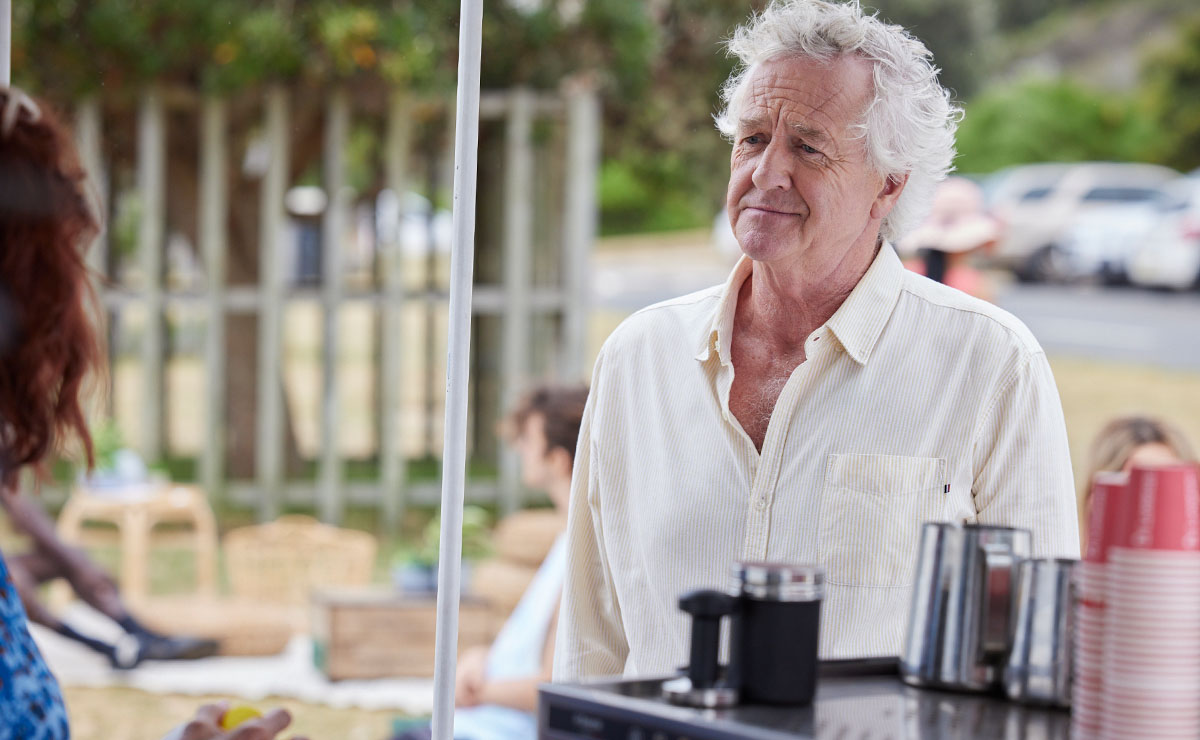 Next week, John is very keen to know if anyone has taken Irene up on her offer, though the reason why isn't entirely obvious at first.
When Harper later comes into the diner and asks about the ad, Irene confirms that it was herself who put the poster up, and John is quick to introduce himself.
As luck would have it, Irene is about to clock off, so she suggests Harper can wait a few minutes and then walk home with her to be given the grand tour. John quietly asks Irene if that's a good idea, given that she's a perfect stranger, but Irene doesn't see an issue. John's neighbourhood watch nose is already twitching though!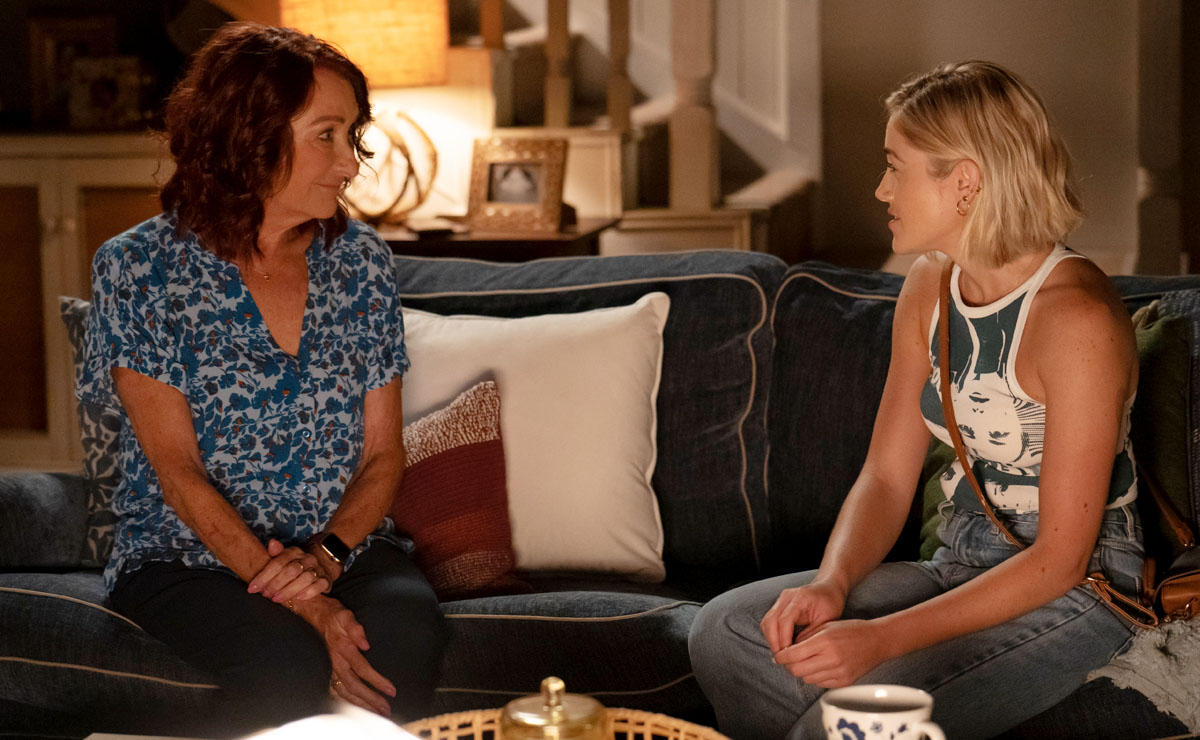 At the Beach House, Harper explains that she's currently taking leave from her job as a social worker, and as such isn't sure exactly how long she'll be stopping.
Irene tells her that since she's at work for most of the day, they wouldn't be in each other's way, and when Irene shows Harper the downstairs bedroom, she declares it's perfect.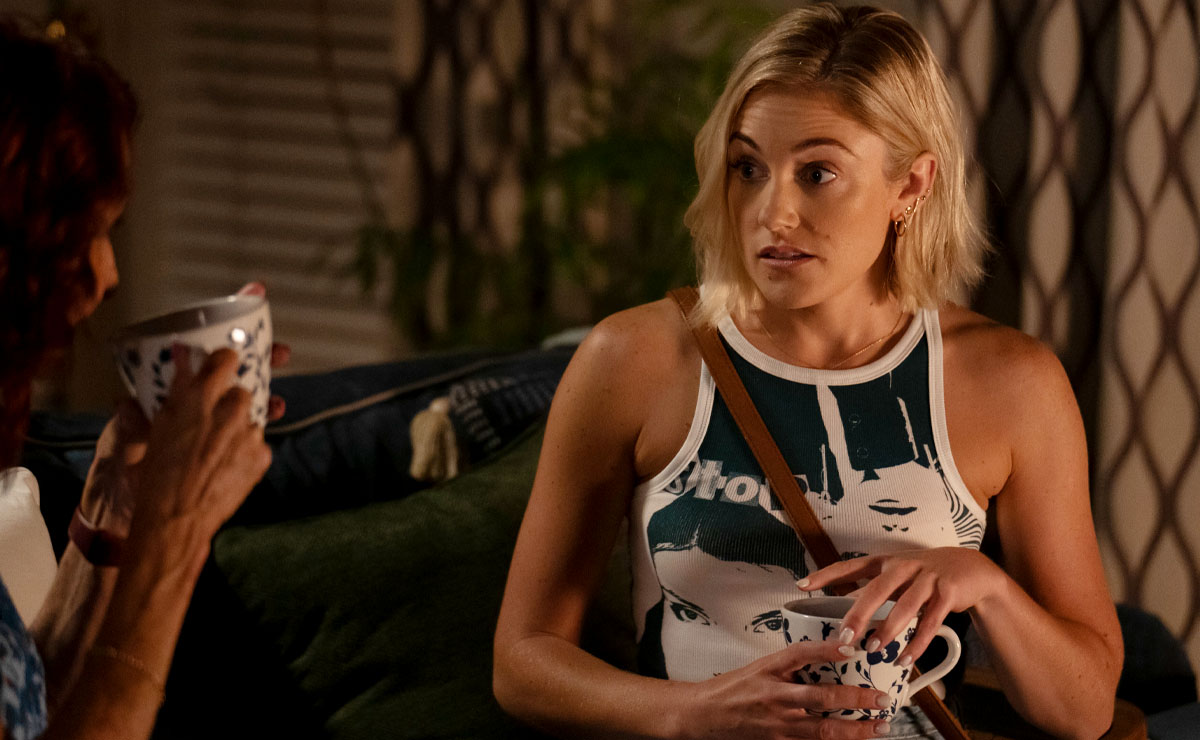 Irene offers Harper the room on a month's trial, on the condition her referees check out, but then they suddenly hear a crash from the back verandah.
Rushing out of the kitchen door, Irene finds John picking up the remains of one of her flowerpots, having accidentally knocked it off the table.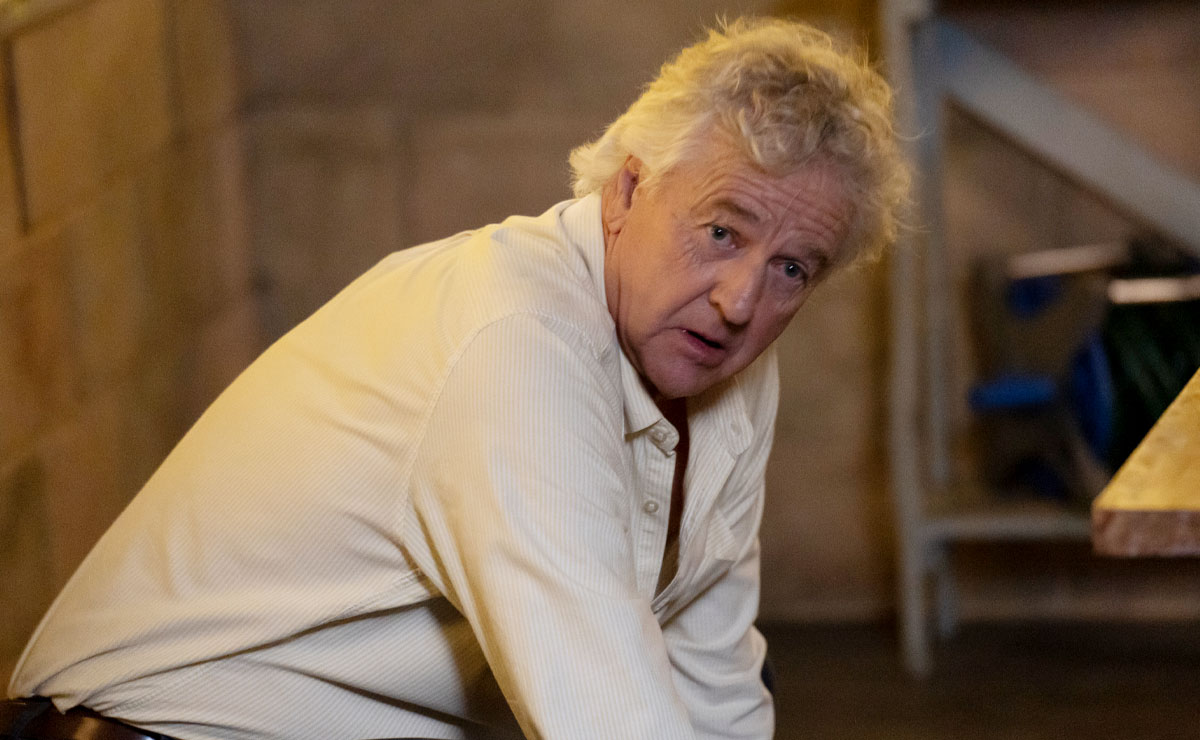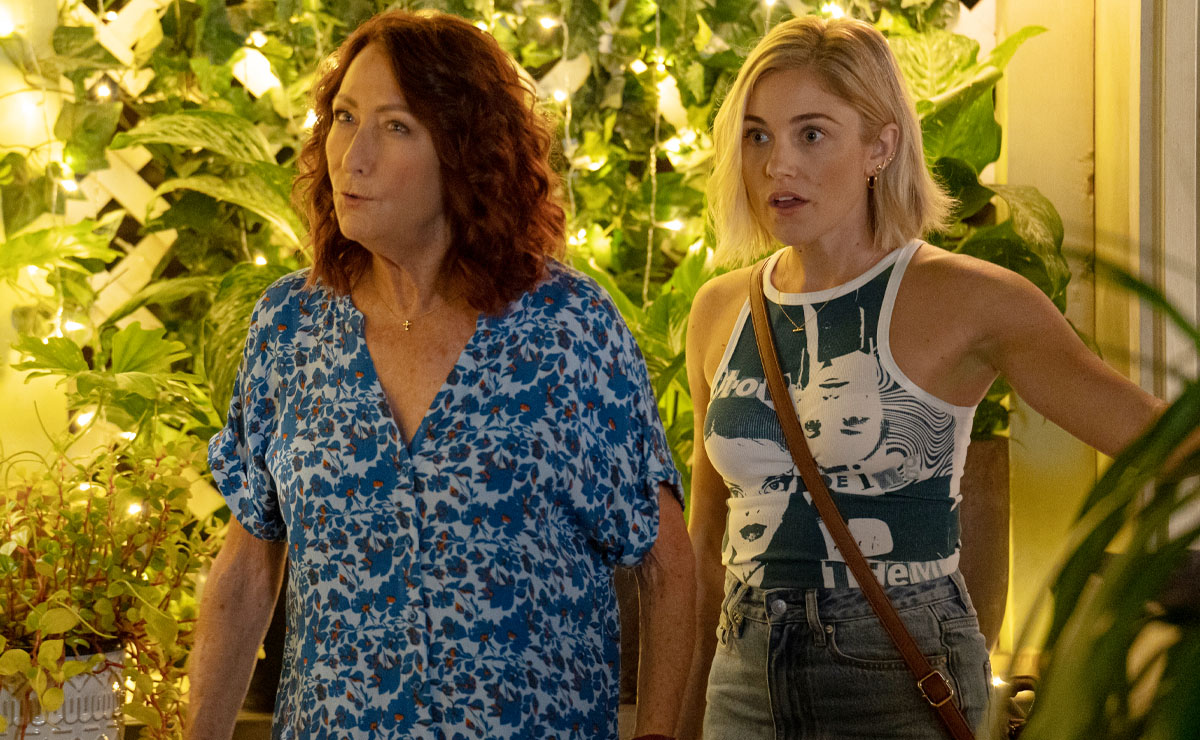 John tries to make out that he had come over fancying a game of Scrabble, but once Harper leaves, Irene rounds on John—you were snooping!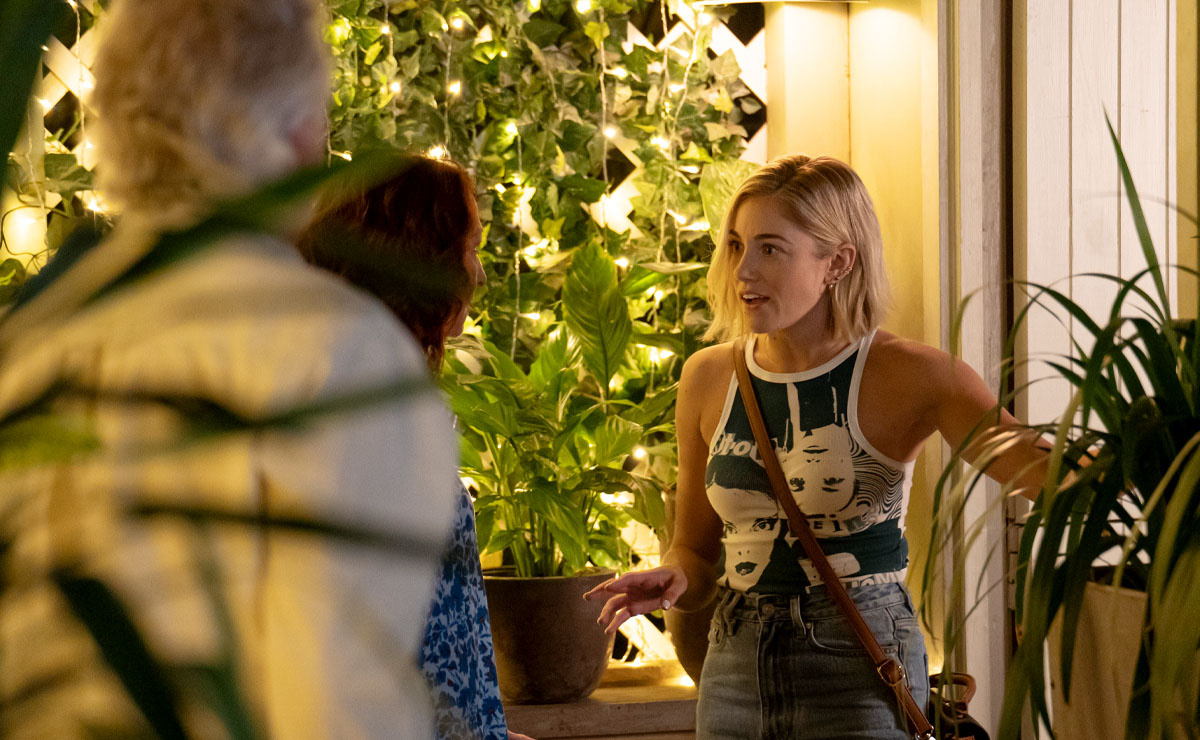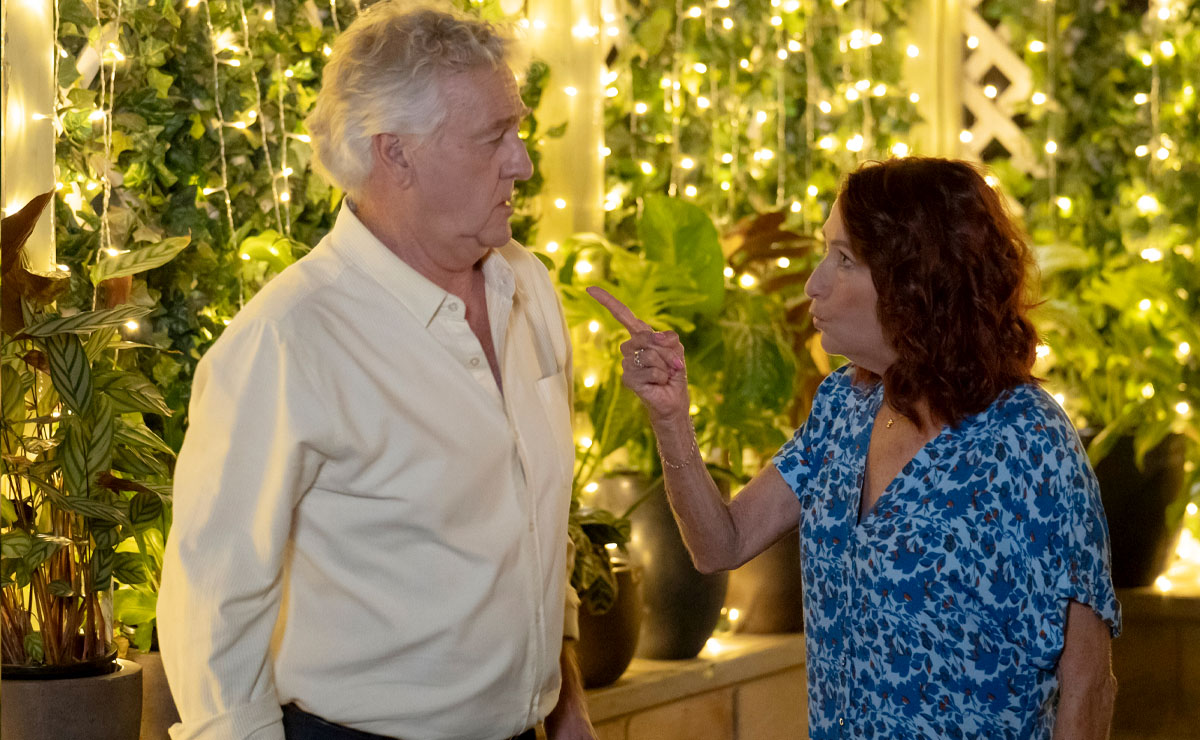 John pushes that little fact aside as he asks Irene what she found out about Harper, but is stunned when she announces that Harper's planning on moving in.
"You're inviting a stranger into your home, Irene," he points out.
"My choice, John," she replies. "Not yours!"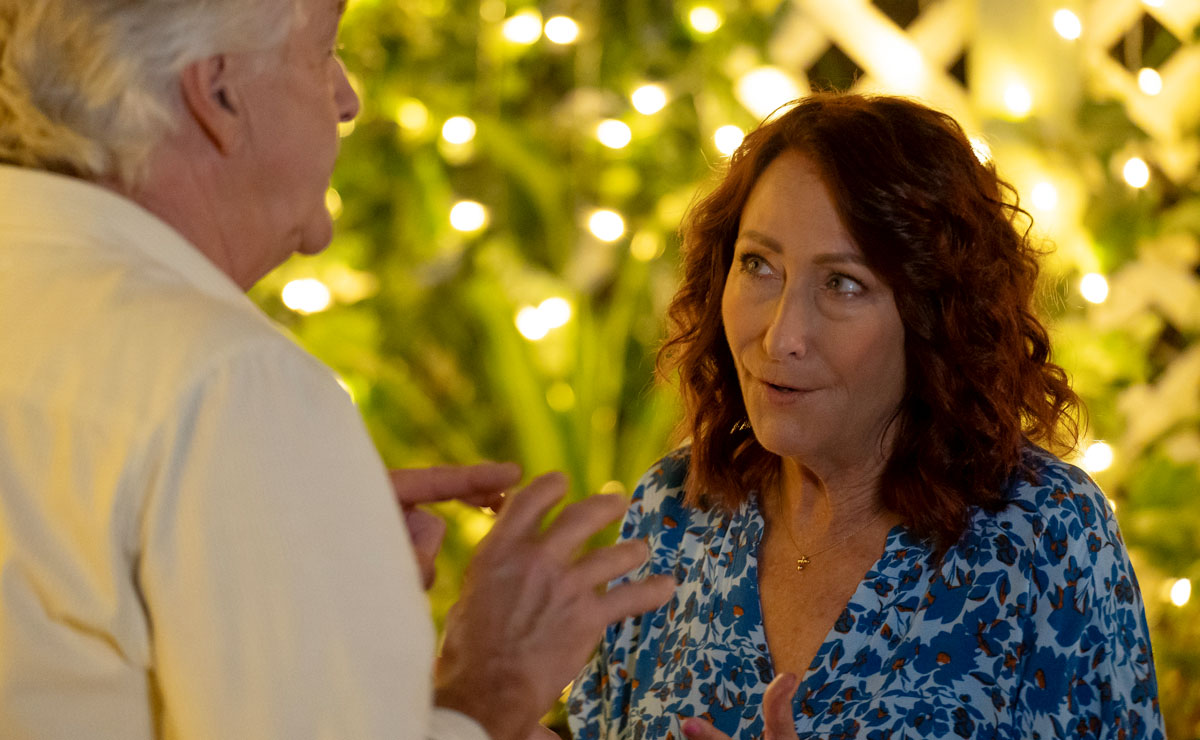 John quizzes Harper when he sees her at the coffee cart the next morning, and remains sceptical and tells Irene that there's something he doesn't trust about her.
When Irene later starts ringing around the list of referees that Harper has dropped off to her, she's fuming to learn that John has beaten her to it, having taken a quick snap of the list when he saw it on the diner counter!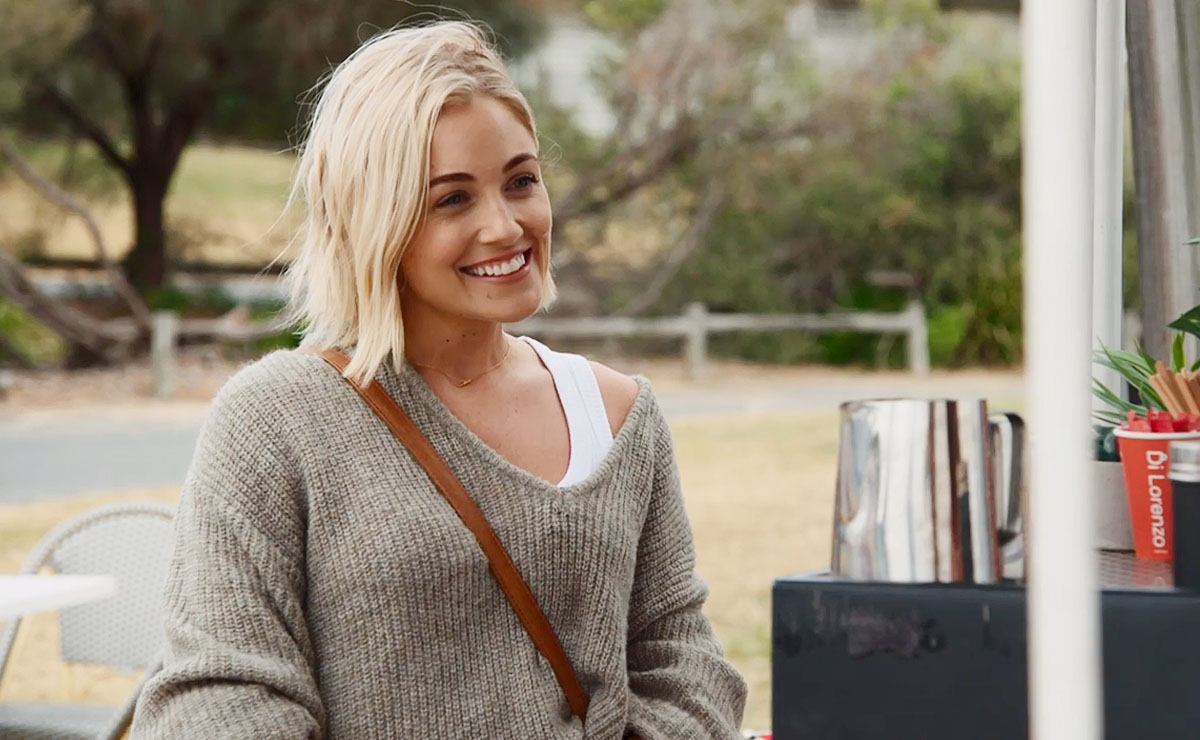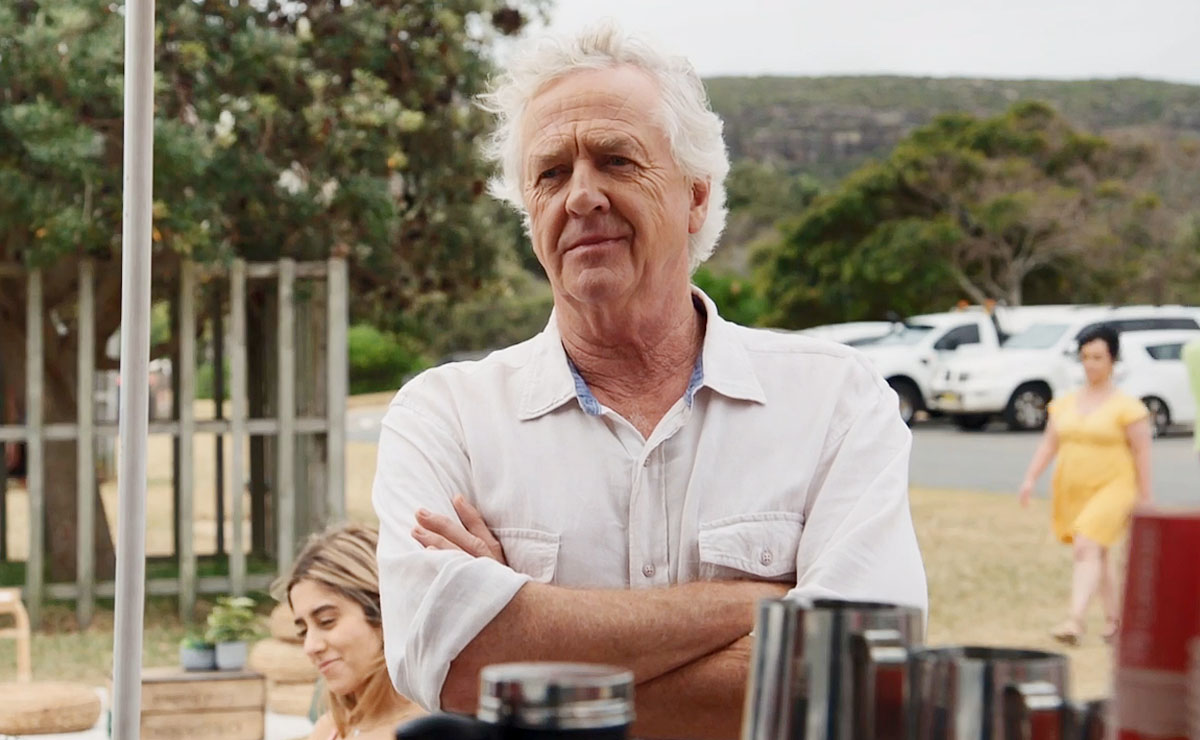 John admits that there was nothing untoward said about Harper, but at this point Irene is more concerned about telling John to butt out of her business.
With Harper is given the green light to move in, it's only then that we see that perhaps John's instincts aren't failing him, as she immediately checks to make sure the bedroom window opens fully. When John later sees Harper in Salt picking up a takeaway, he notes her avoiding some cops walking in, and he knows he's onto something.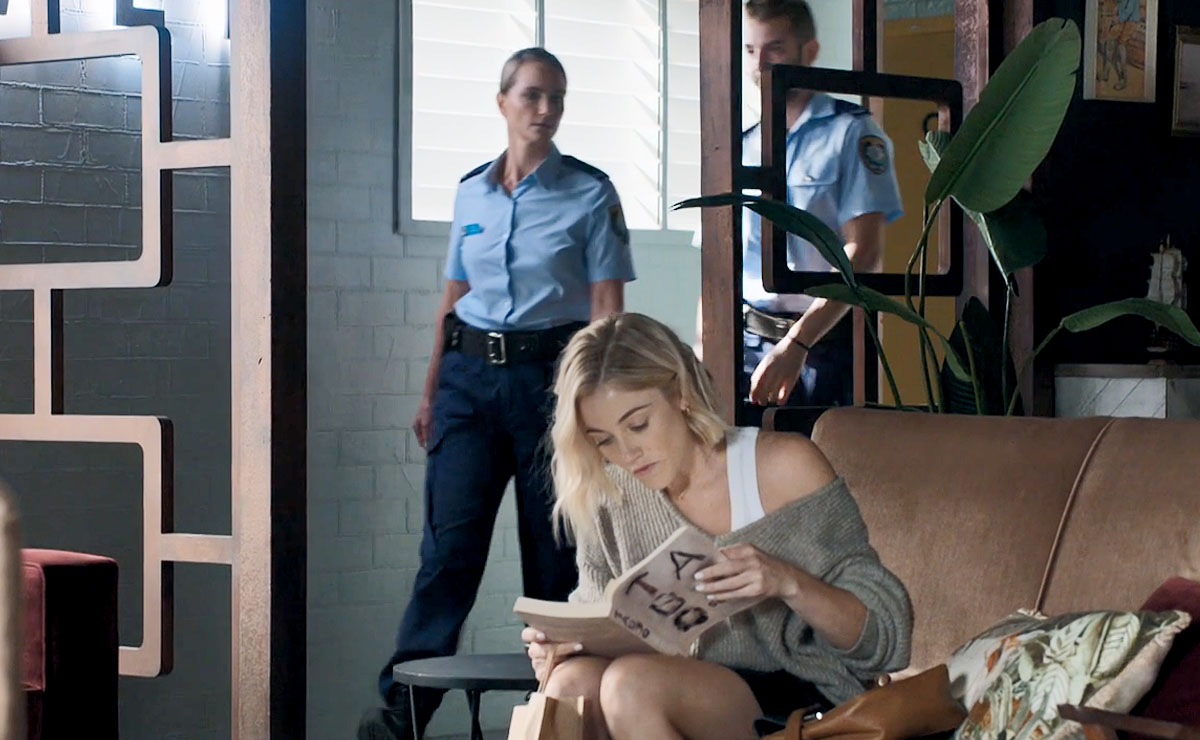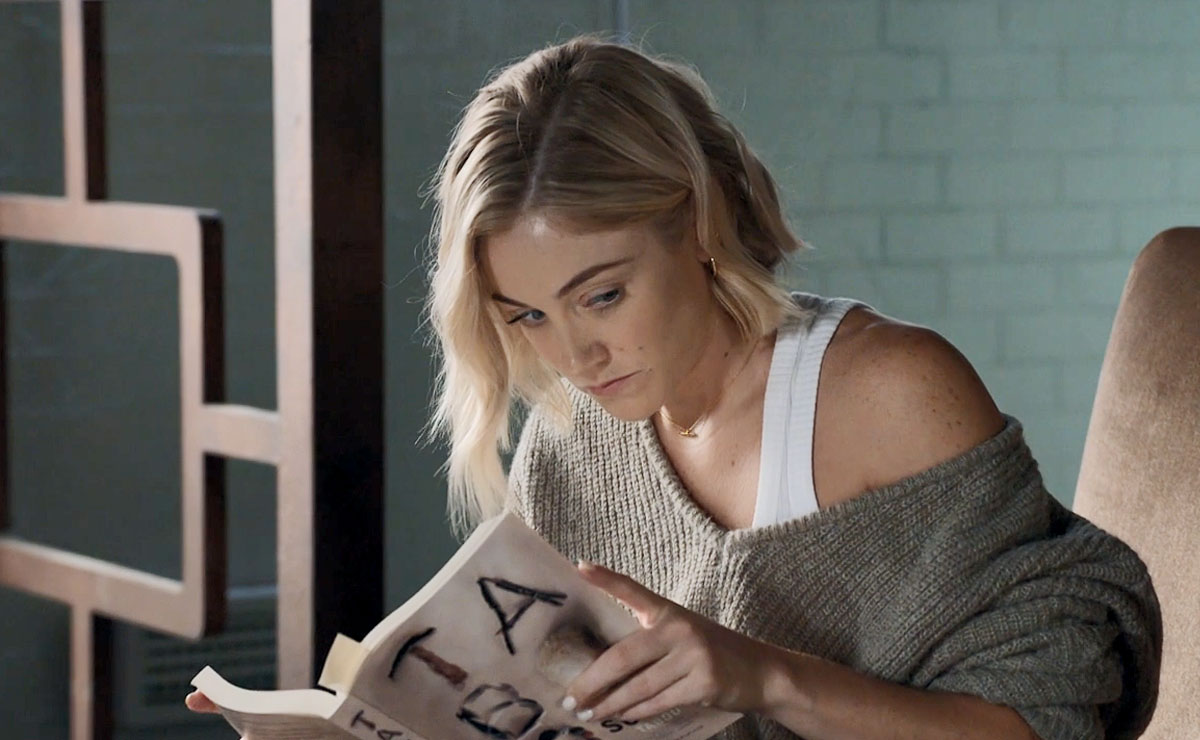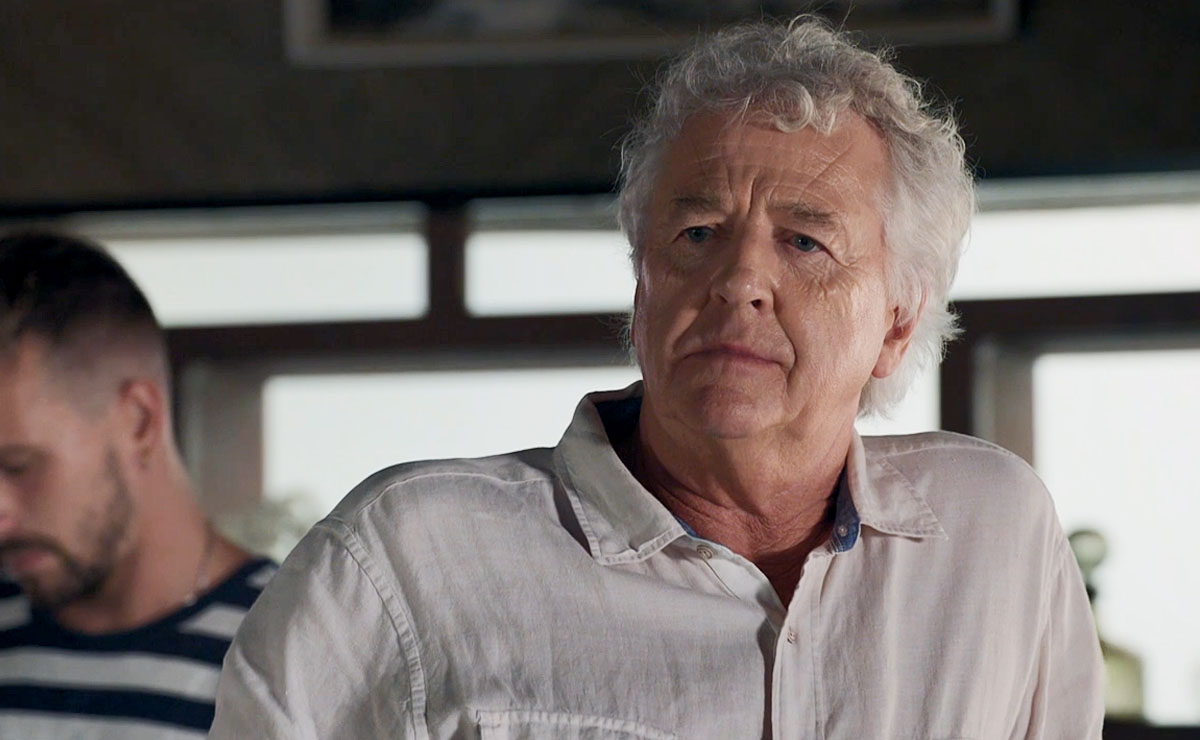 John rushes over to the Beach House to tell Irene, only to find that Harper has beaten him there, learning that she's already moved in.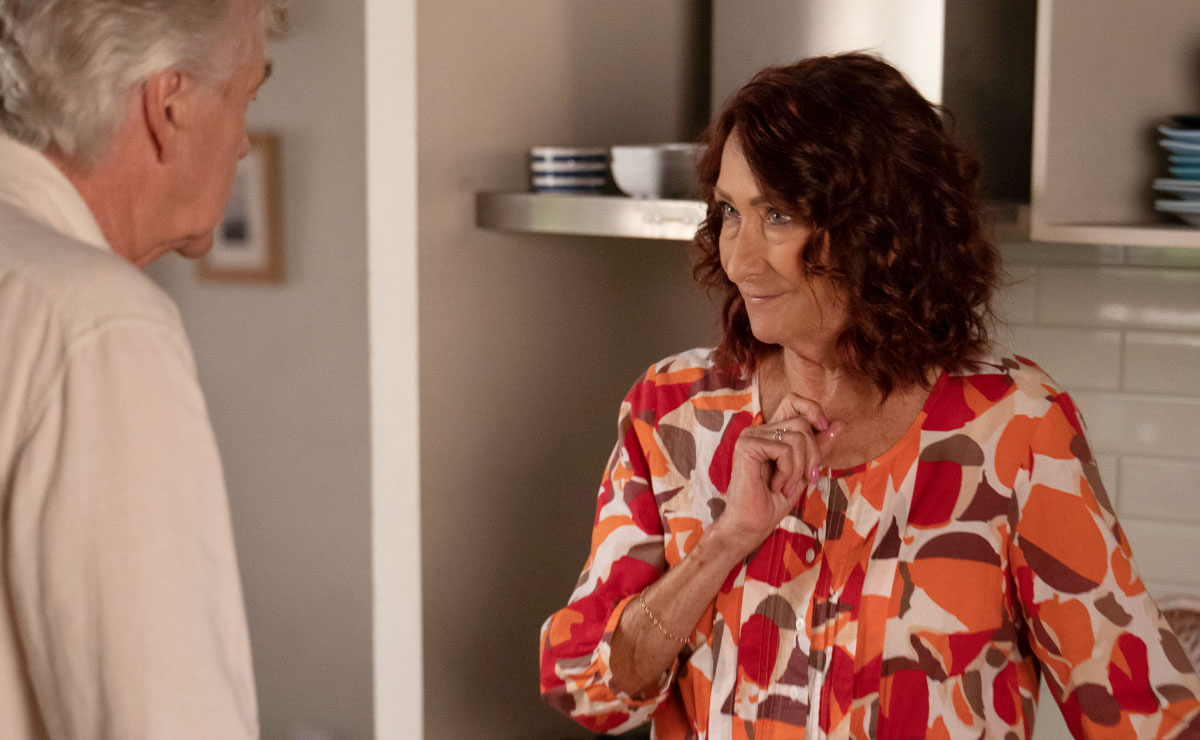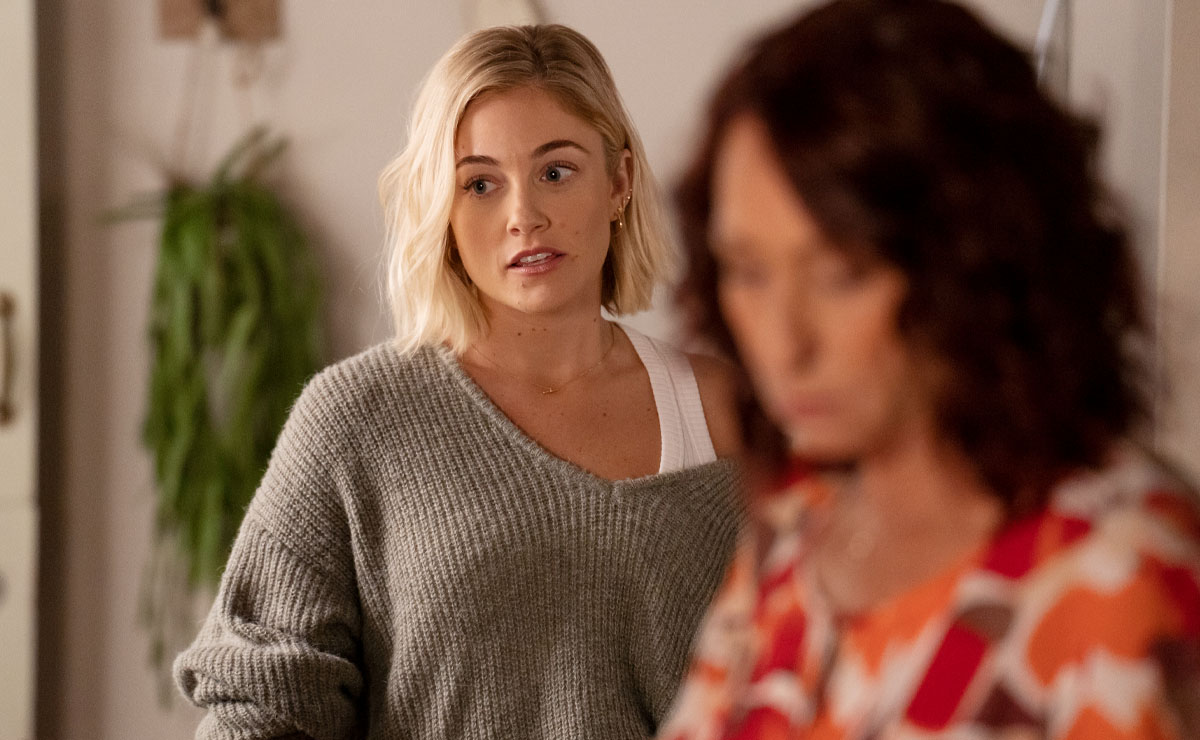 As John walks Irene to the diner, she refuses to listen to his suspicions; the referees checked out and it's time to let it go.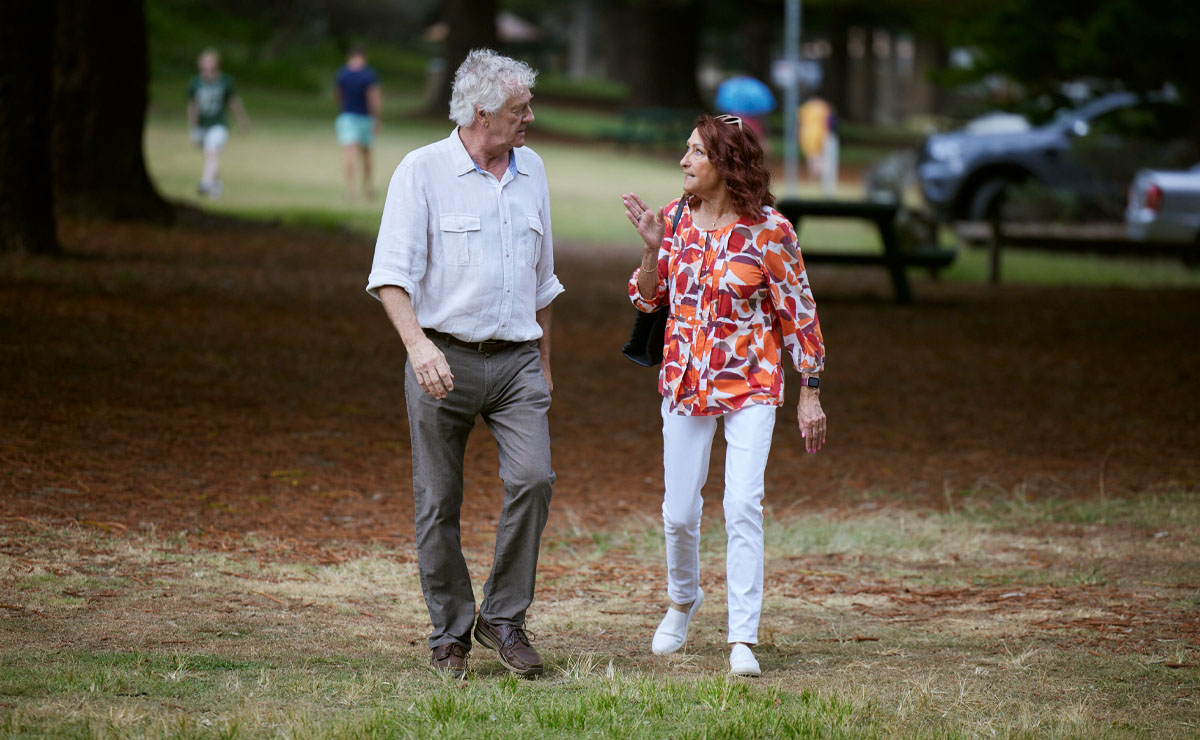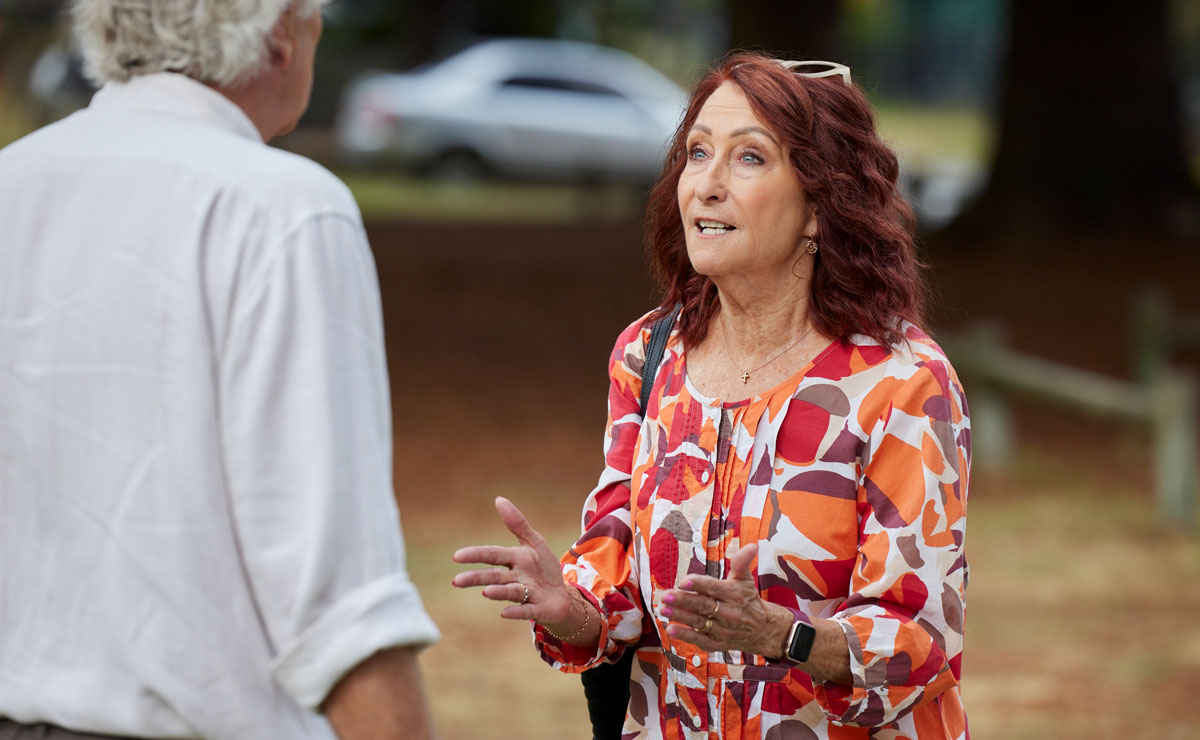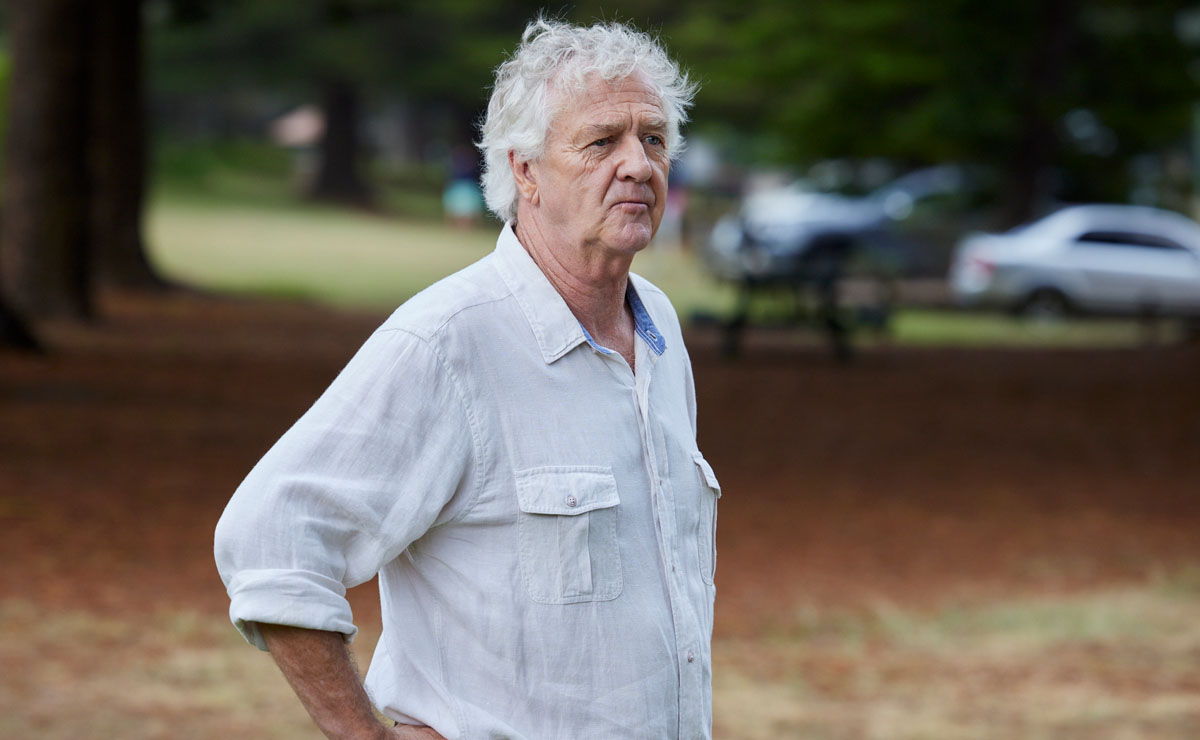 Later on, John tries to relay his theory to Cash (Nicholas Cartwright) instead, and is satisfied when he sees Harper approaching, knowing that her reaction to seeing a cop will prove what he told Irene.
John is therefore stunned when Harper runs up to Cash and gives him a big hug! Irene is highly amused as John is made to eat humble pie.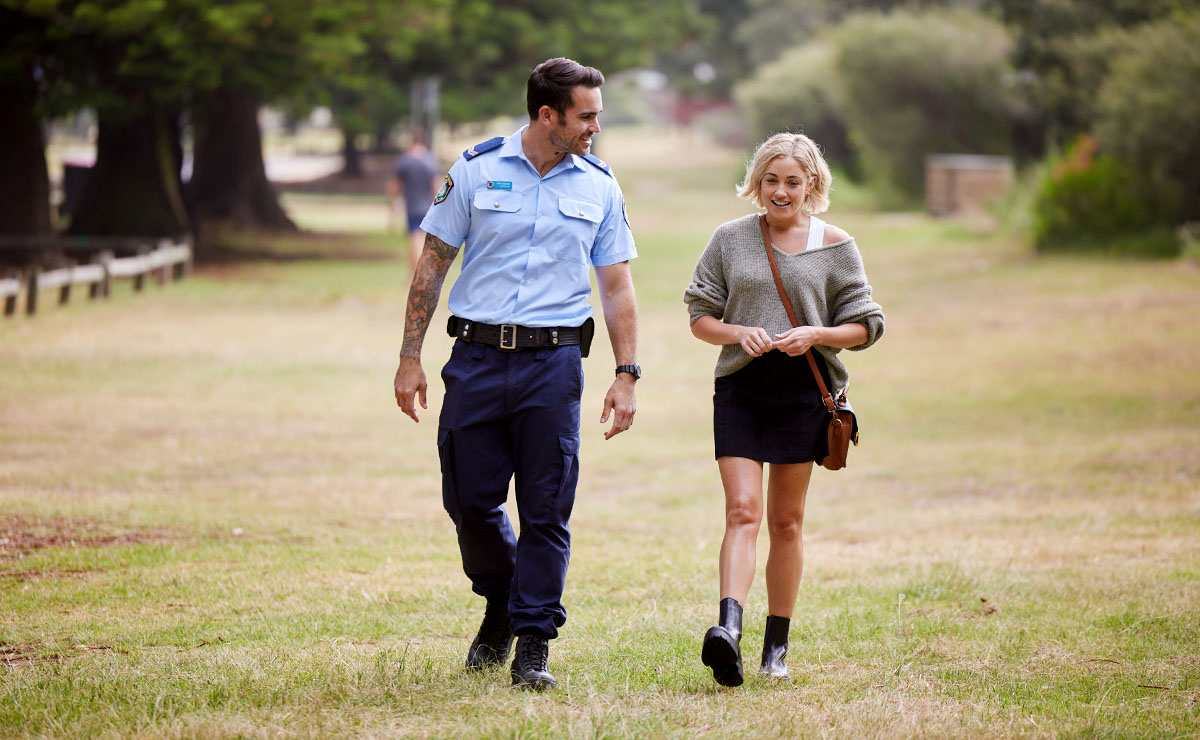 It transpires that Harper used to work with Cash on occasion in the city, and we soon learn that he is the real reason she's come to Summer Bay—she needs a favour.
As they talk in private, Harper explains that her sister Dana is on the run, with a warrant out for her arrest, after the police found drugs in her apartment.
Harper maintains that Dana is innocent though, she's been thrown under the bus by her boyfriend Olly, who told the police that the drugs were stolen by nurse Dana from her workplace.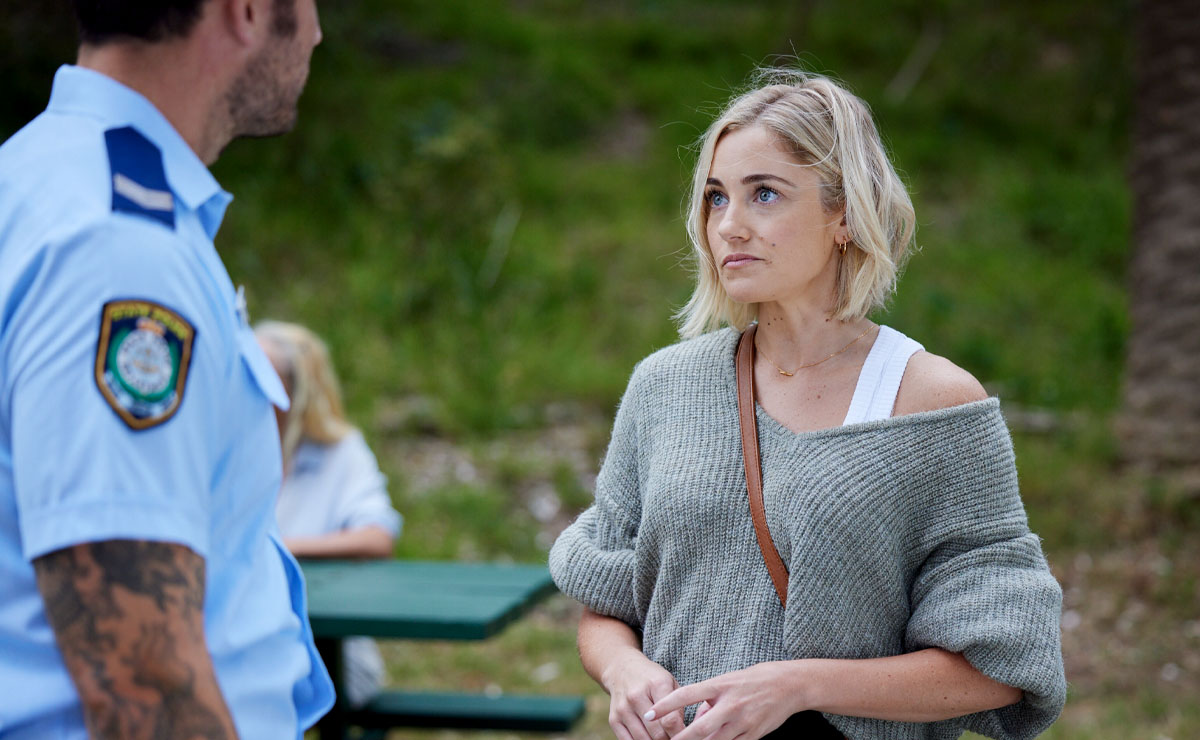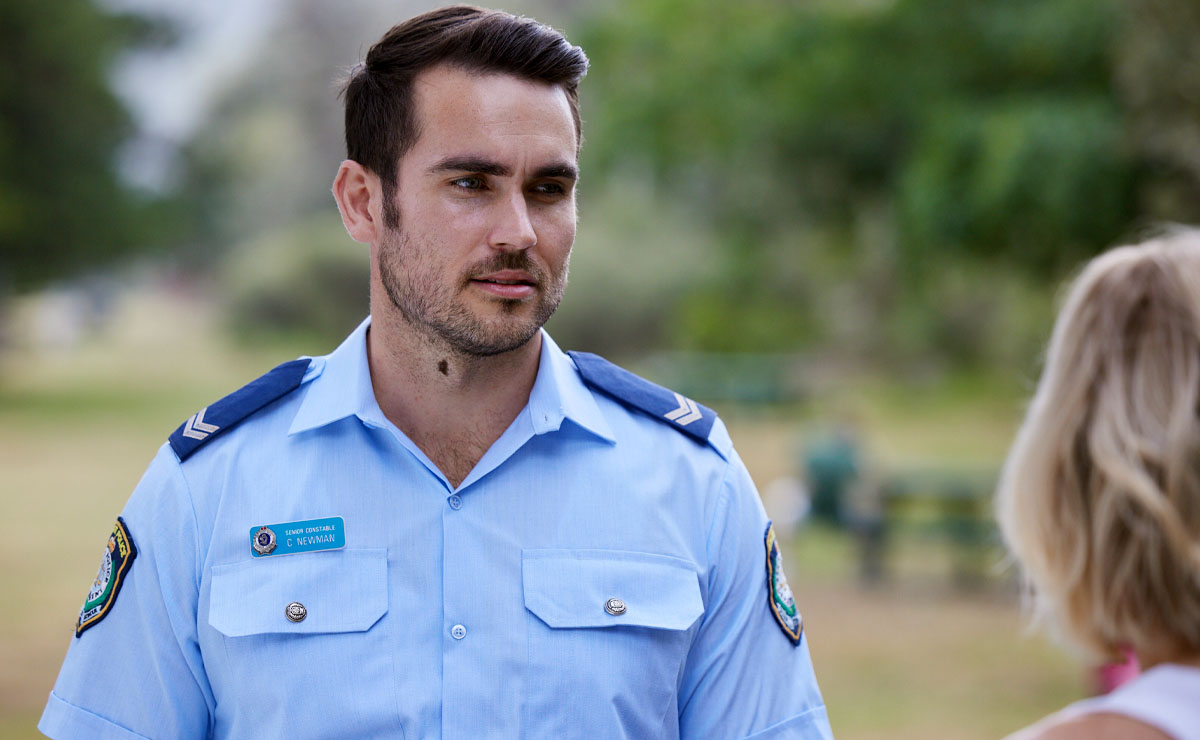 Harper tells Cash that she has no idea where Dana is, and thinks that she will only come back if her innocence can be proved. That's where Cash comes in—Harper knows that he's one of the good guys who will push harder to get to the truth!
With Irene pleased to have apparently proven John wrong, she cooks a meal that evening for her new housemate. Harper declines seconds on account of being full, and offers to tidy up so that Irene can have an early night.
Once Irene has disappeared upstairs however, Harper takes the leftover food into her room, opens the window… and in climbs Dana (Ally Harris).
It would seem John was right after all, and as Dana settles in for the night alongside Harper, it appears that Irene is unknowingly harbouring a fugitive!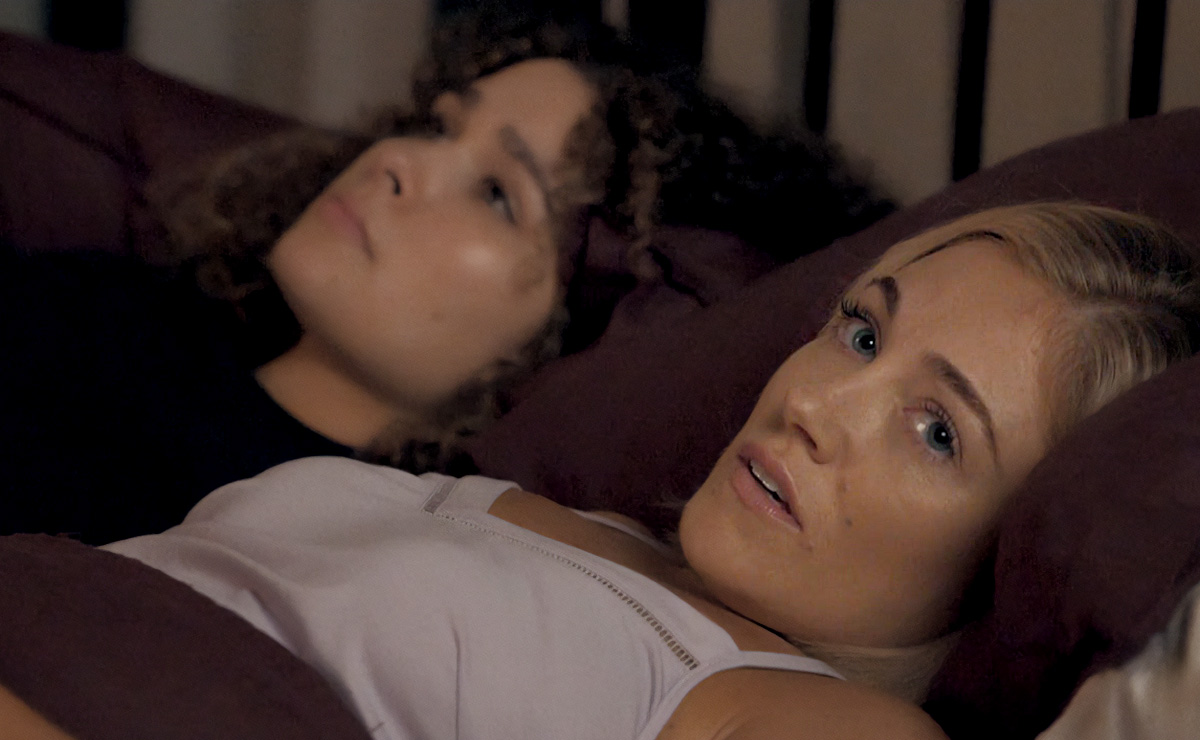 ---
Both Harper and Dana are set to become regular characters in the show, with Jessica Redmayne and Ally Harris moving to Sydney from Melbourne and Perth respectively for the roles.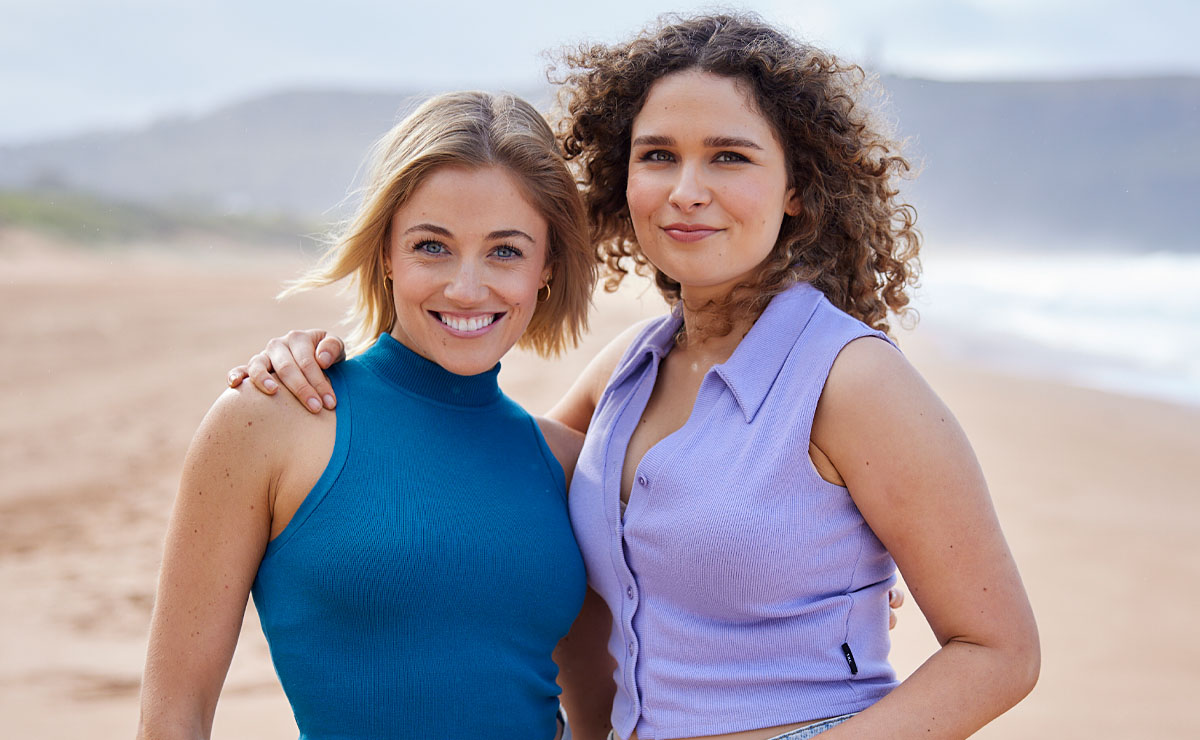 "Harper is very protective of her little sister," Jessica told 7Life. "She goes above and beyond to do anything to protect her little sister because she loves and adores her."
"She's quite empathetic, and very set in her ways," she continued "I think Harper is the kind of rigid sister and Dana's the more fluid, lives-life-on-the-edge sister."
"They are opposite to one another," Ally agreed. "Dana is definitely a little bit more idealistic and maybe more of a romantic kind of thinker than Harper is. I think they often kind of clash because of their different values and different ways of approaching a situation."
---
Elsewhere in Summer Bay, Rose (Kirsty Marillier) is on a mission to find her biological father. Meeting Mali's (Kyle Shilling) mother Vicky (Ursula Yovich) and learning all about her boyfriend's heritage has brought up old wounds for Rose, who never knew her real father.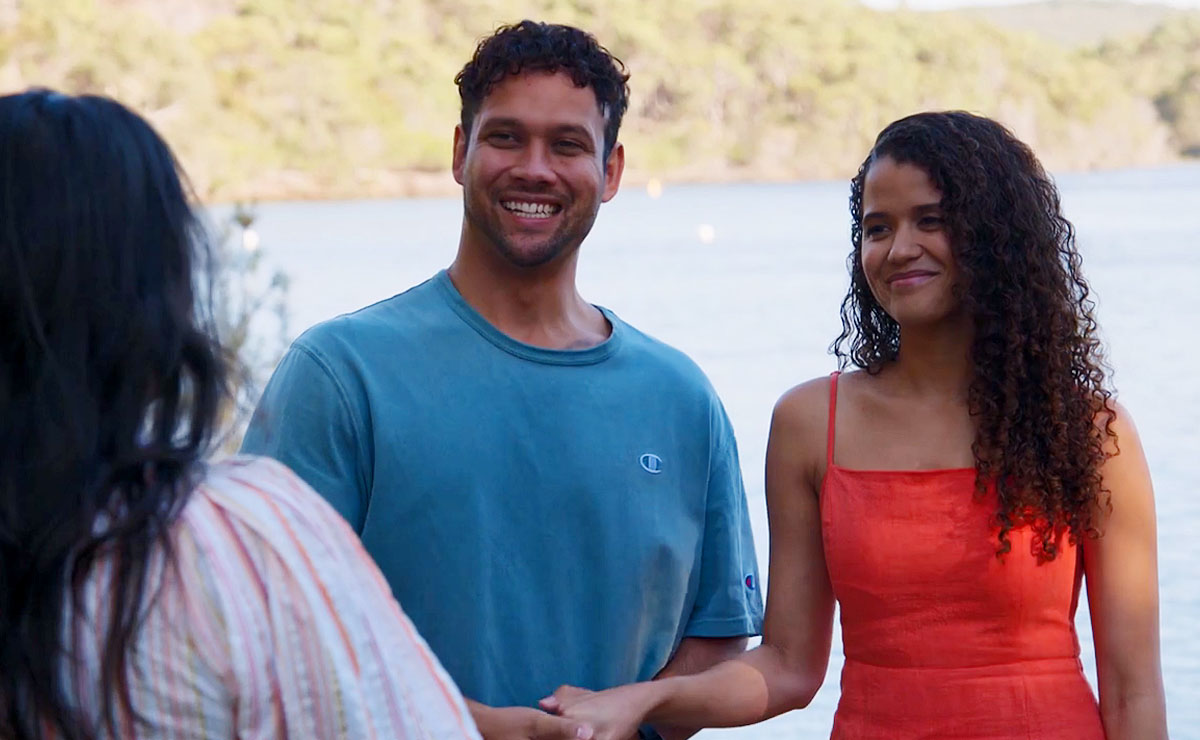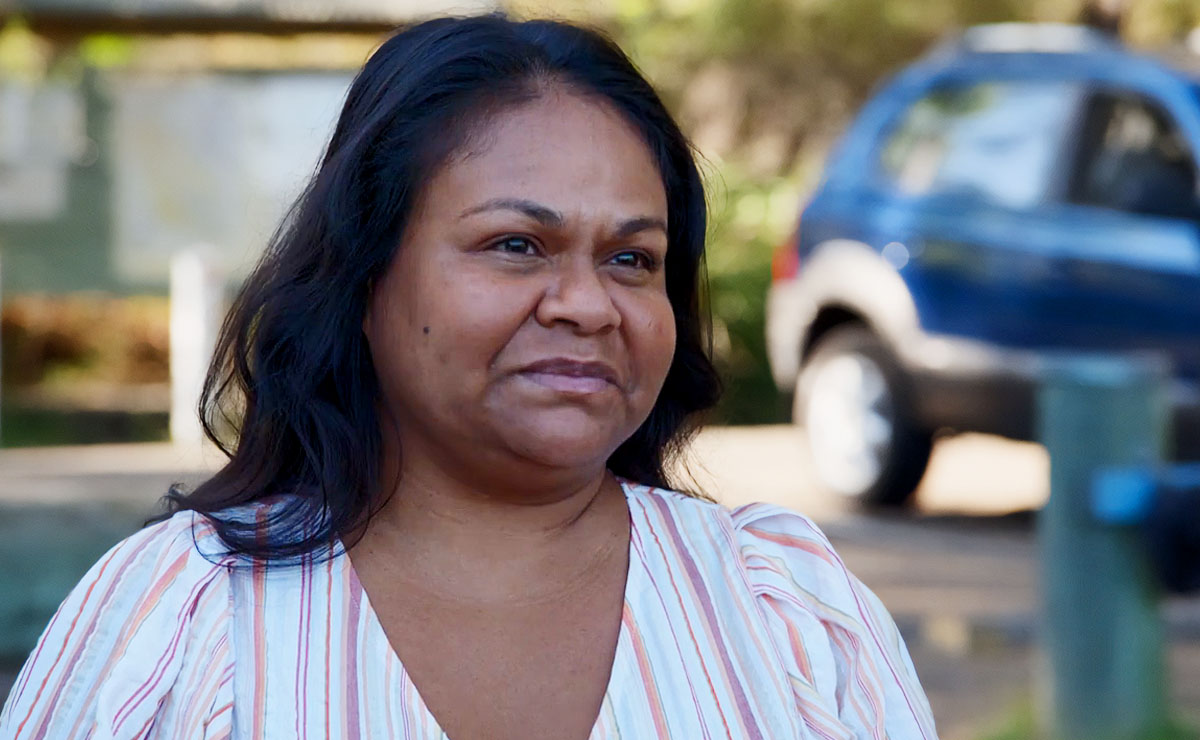 Although she was perfectly happy growing up with Alexander Sr—half-brother Xander's (Luke Van Os) father—as a parental figure, her own mixed-race heritage has always been a mystery to her.
Rose's recent call to mum Yvette in the city shed no further light. People commenting on Rose being different to Xander whilst growing up was always a cause of upset, so Yvette has always flat out refused to talk about Rose's real father, and still continues to do so.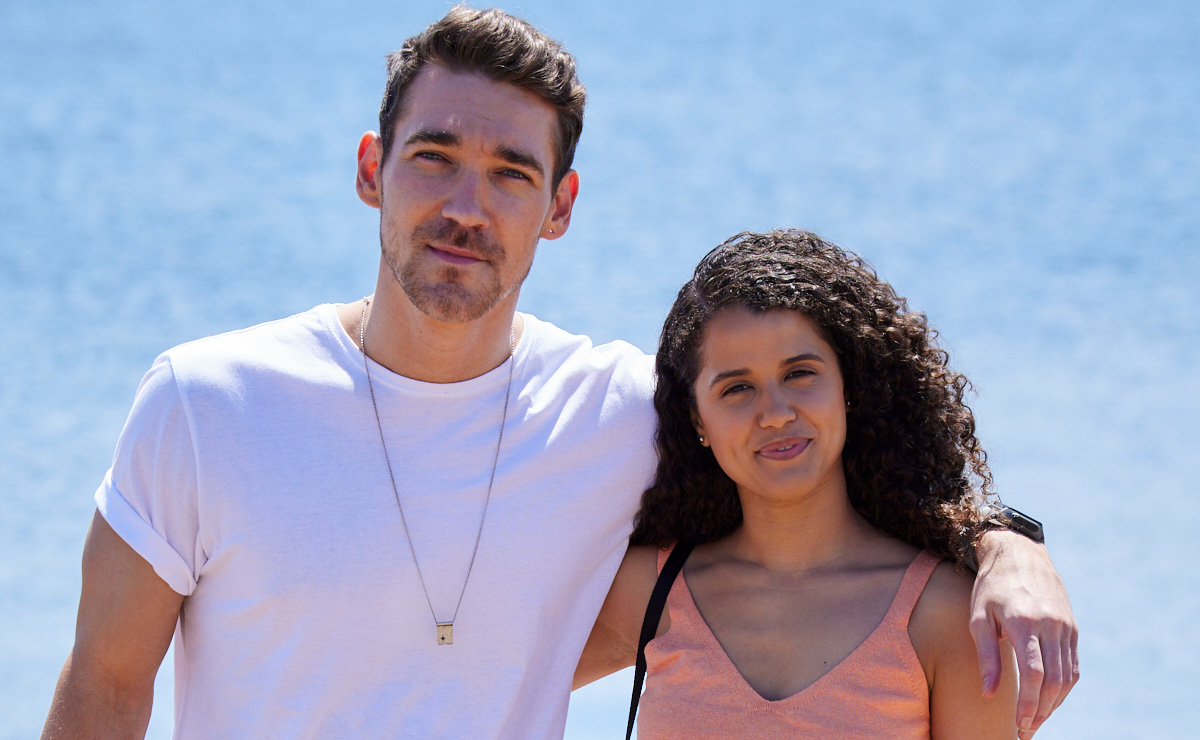 Confiding in Cash, as she tells him that she doesn't even know her father's name, Cash reminds her that she's a police officer, so why not just treat it as she would any other investigation? Rose already knows that her mother dropped out of Uni to give birth to her, so why not start with looking for any alumni photos.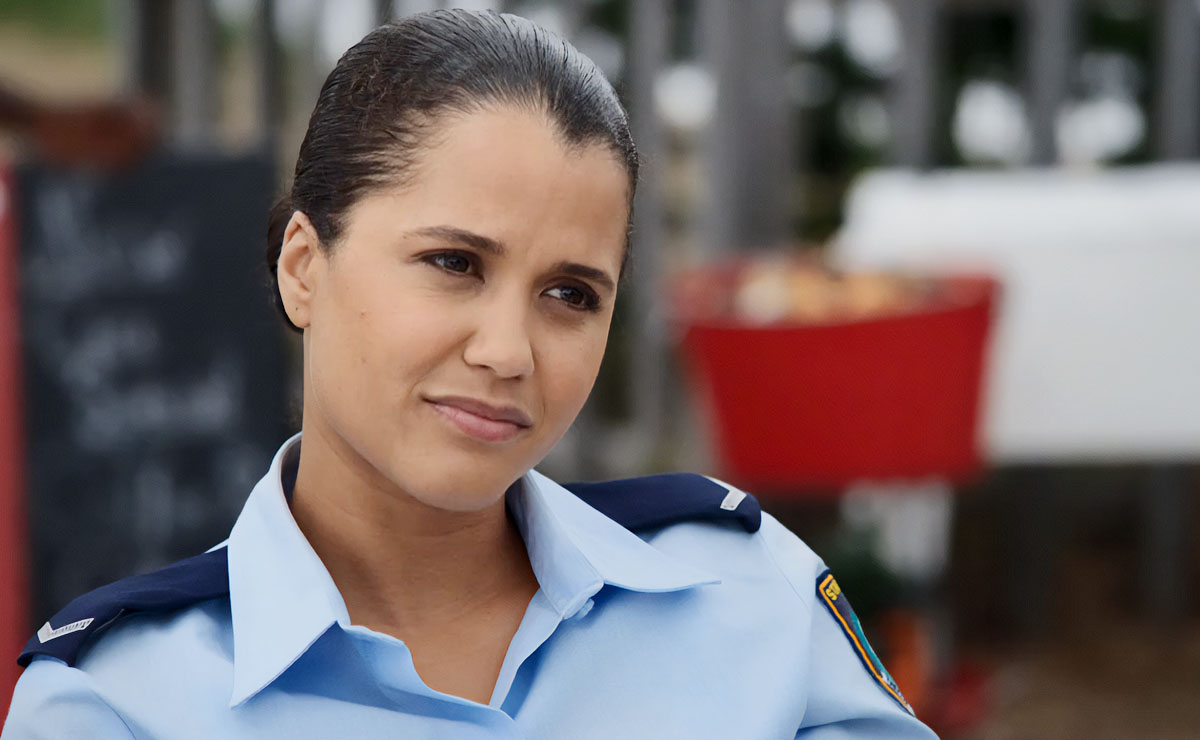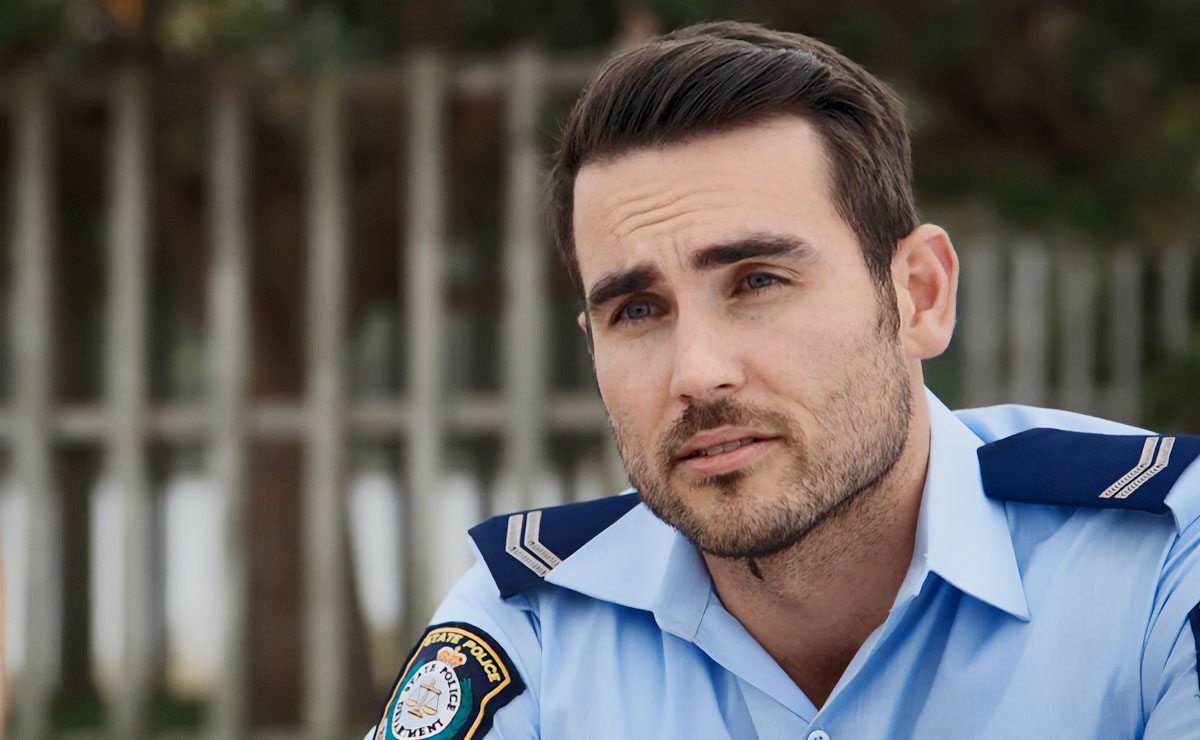 Xander struggles to understand why Rose would want to drag up the past, and is angry that she's doing so behind their mum's back. Getting into a huge row at Salt, Xander threatens Rose to tell Yvette what she's up to, or he will.
As Mali calms down an upset Rose, who explains that she needs to know where she fits in, Xander explains to Mackenzie (Emily Weir) that it feels as though Rose is trying to replace their dad. It comes down to Mali to convince Xander that he needs to support his sister in her need to find out about her heritage.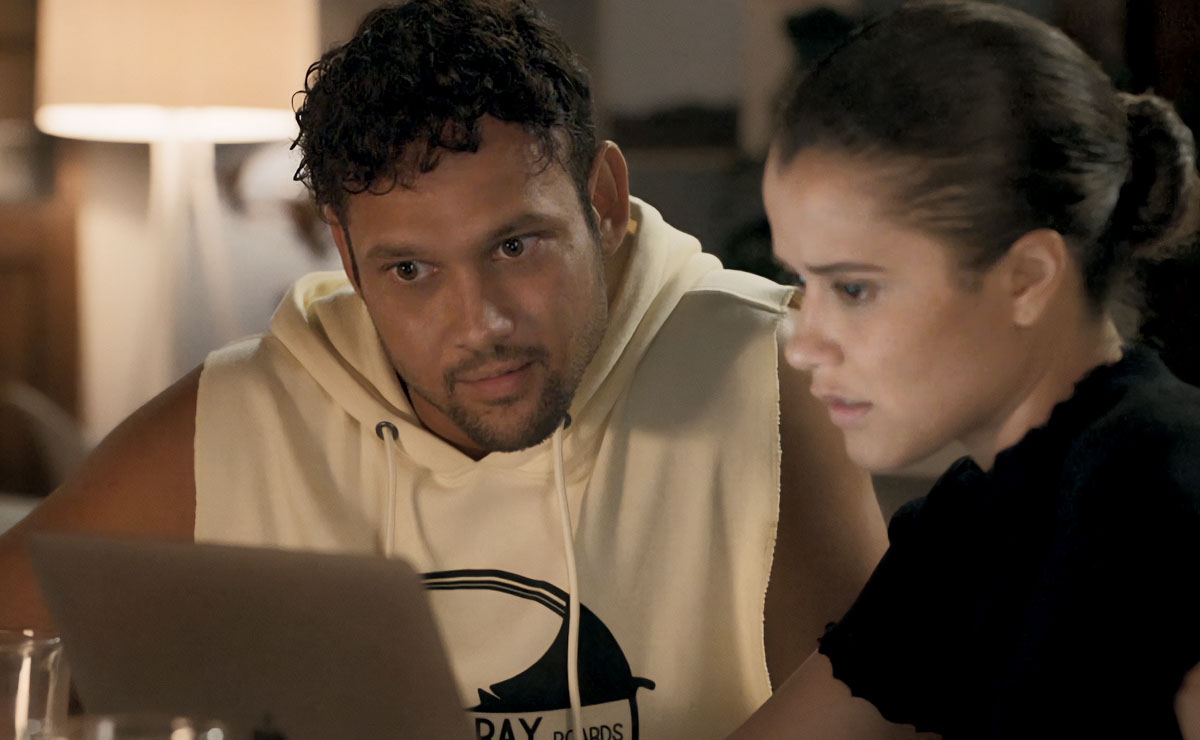 When Rose finally begins her sleuthing, it doesn't take long for her to find a photo of her mother amongst the Uni's online photo archive, where she was part of a drama club. Going through the photos, Rose notes that there only appears to be one black man amongst the group—and he just so happens to be the university lecturer running the club, Samuel Edwards.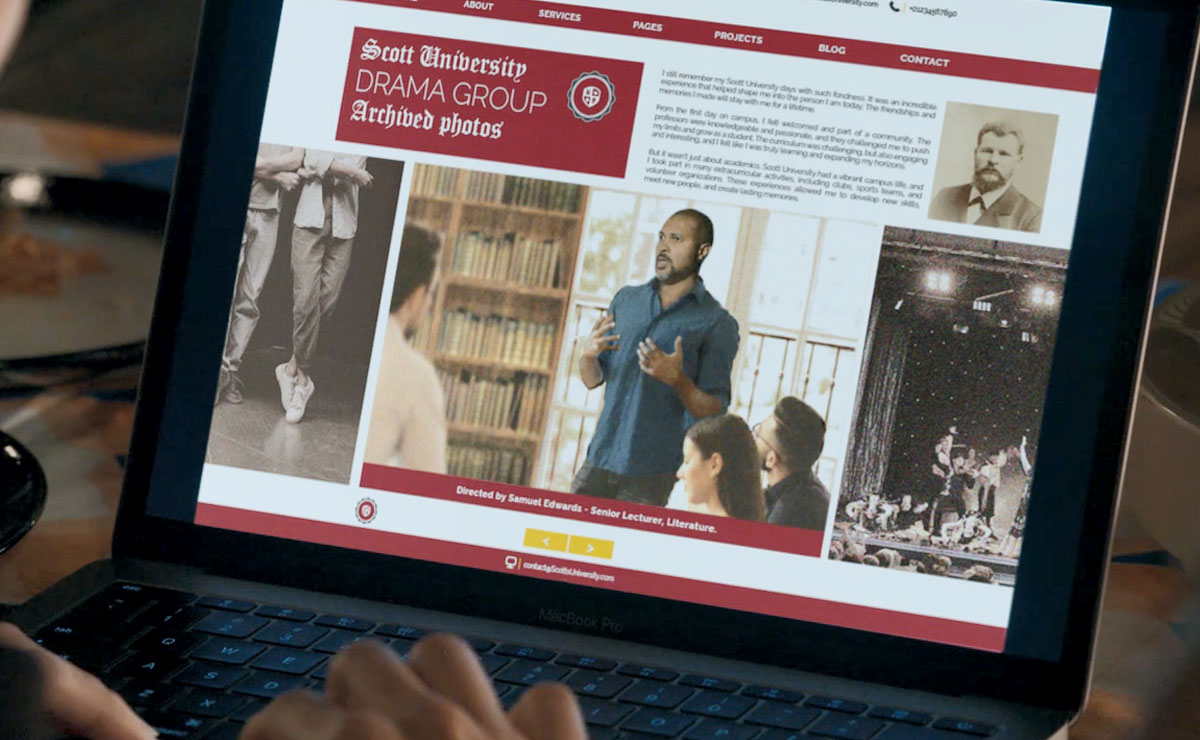 "I think he could be my father," she announces to Mali.
Has Rose really managed to track down her biological father already?
---
Monday 25th September (Episode 8091)
Kirby faces a huge life decision. Felicity feels exposed. Bree and Marilyn support Alf.
Tuesday 26th September (Episode 8092)
Salt supports women's safety. Kirby makes her choice. Can Bree and Marilyn get through to Alf?
Wednesday 27th September (Episode 8093)
Irene makes a new friend. John gets caught snooping. The remnants of Lyrik come together.
Thursday 28th September (Episode 8094)
Cash reconnects with an old friend. Rose hunts for her biological father. John is served humble pie.
Friday 29th September (Episode 8095)
Xander and Rose don't see eye to eye. Cash is torn. Harper is harbouring a big secret from Irene.
Spoilers in your inbox every weekend!