Home and Away Spoilers – Felicity turns the tables on her attacker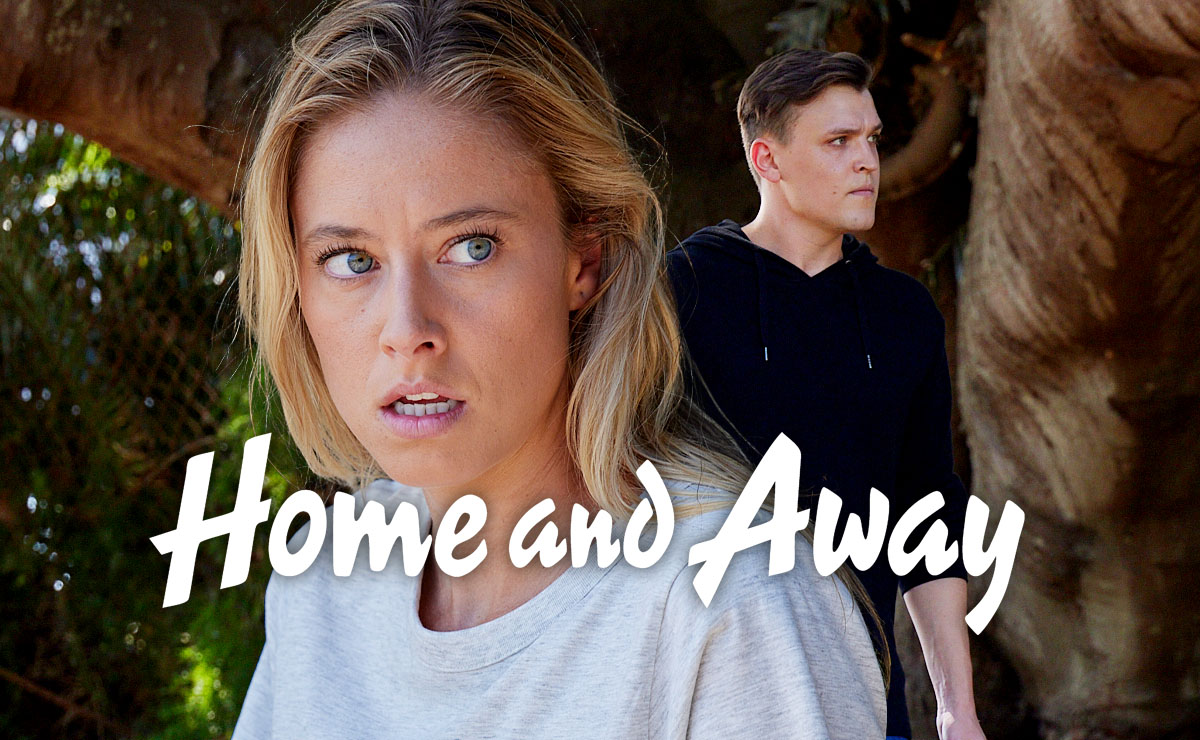 Next week on Home and Away in the UK, Felicity makes a bold move when her attacker once again ups his demands—will her huge risk pay off?
Having secretly bowed to her blackmailer's demands and paid him $10,000 to keep the video of her assault under wraps, Felicity (Jacqui Purvis) was hoping she'd heard the last from the lowlife.
It was bad enough to feel she had to fork out for his initial demand of $1000, and Flick's husband Tane (Ethan Browne) warned at the time that it could open up a can of worms.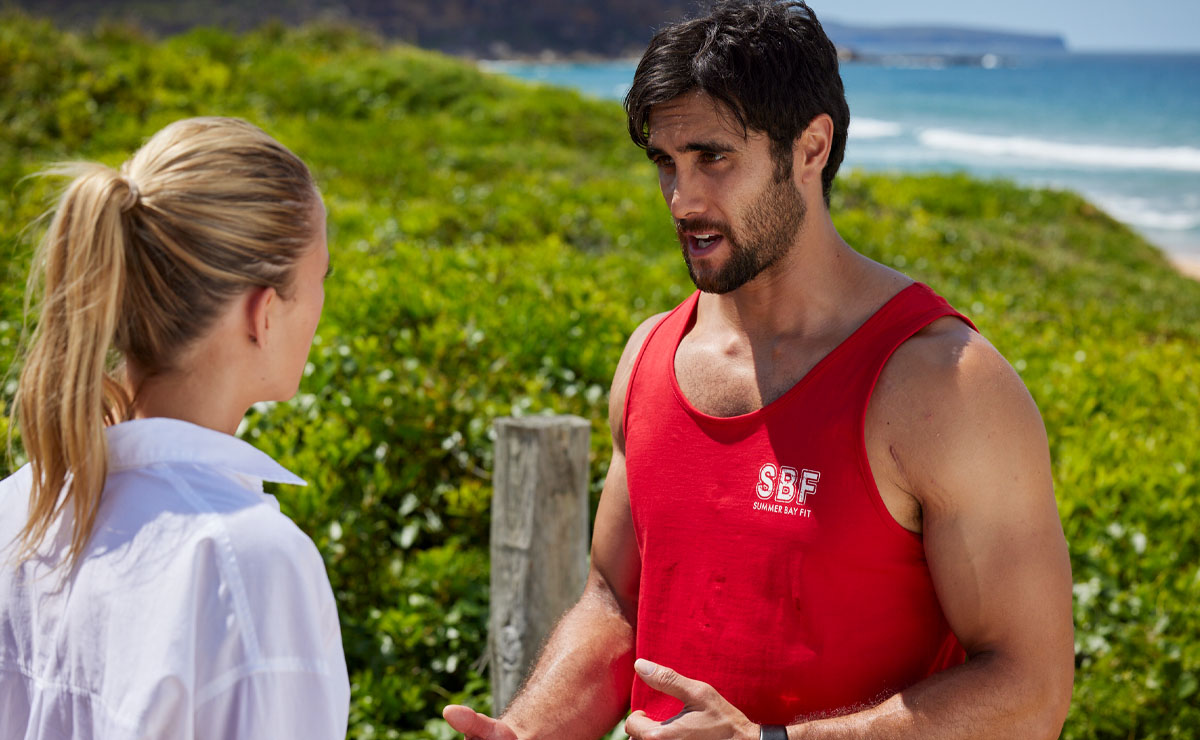 It therefore came as no surprise when a follow-up message came demanding the $10k. Whilst Tane believed he had persuaded Flick to ignore it, she in fact went to brother Cash (Nicholas Cartwright) to borrow the money, telling him that she'd managed to dig herself into a hole with debt in the weeks following the assault.
Next week, Tane is convinced that calling the attacker's bluff has paid off, they've not heard from him again and the video hasn't been made public. But his relief is short-lived when he springs Flick and Eden (Stephanie Panozzo) in Salt talking about the money she borrowed from Cash.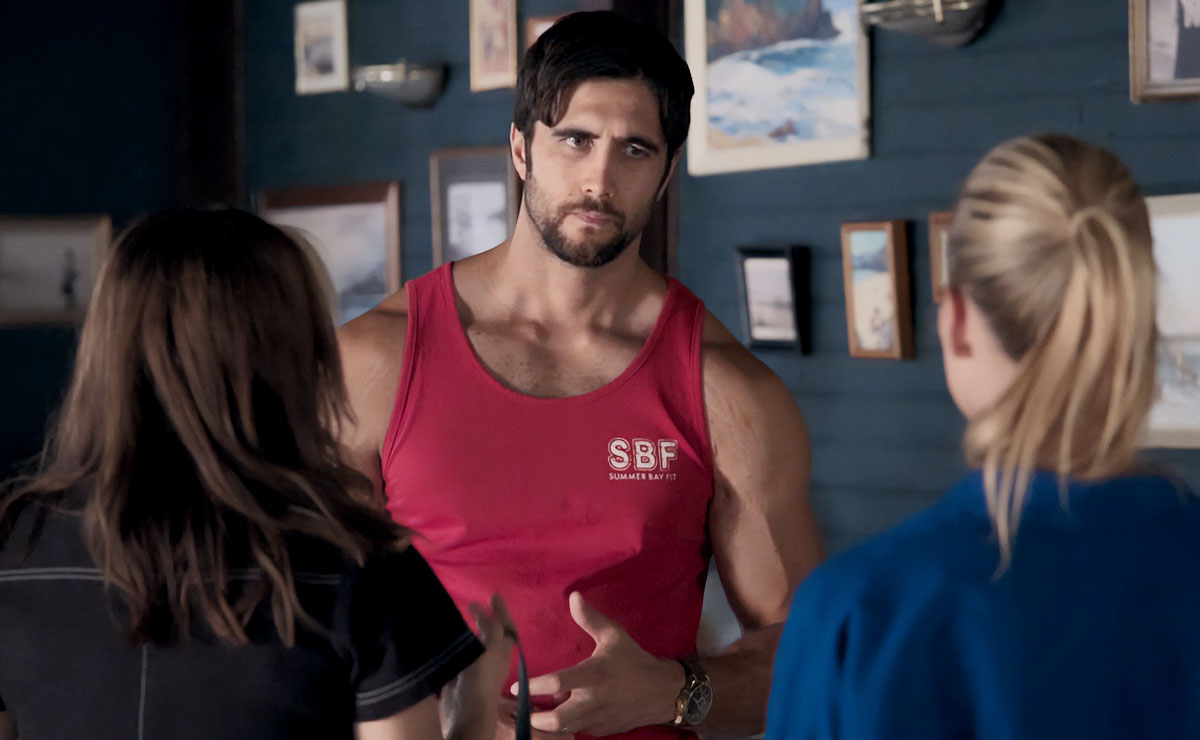 Flick follows Tane as he walks out, angry that she went back on her word after they'd agreed not to pay up. Flick tells Tane that she made it clear to the blackmailer that there would be no more money, and is sure that it's now finally over, but Tane can't believe she's being so naive.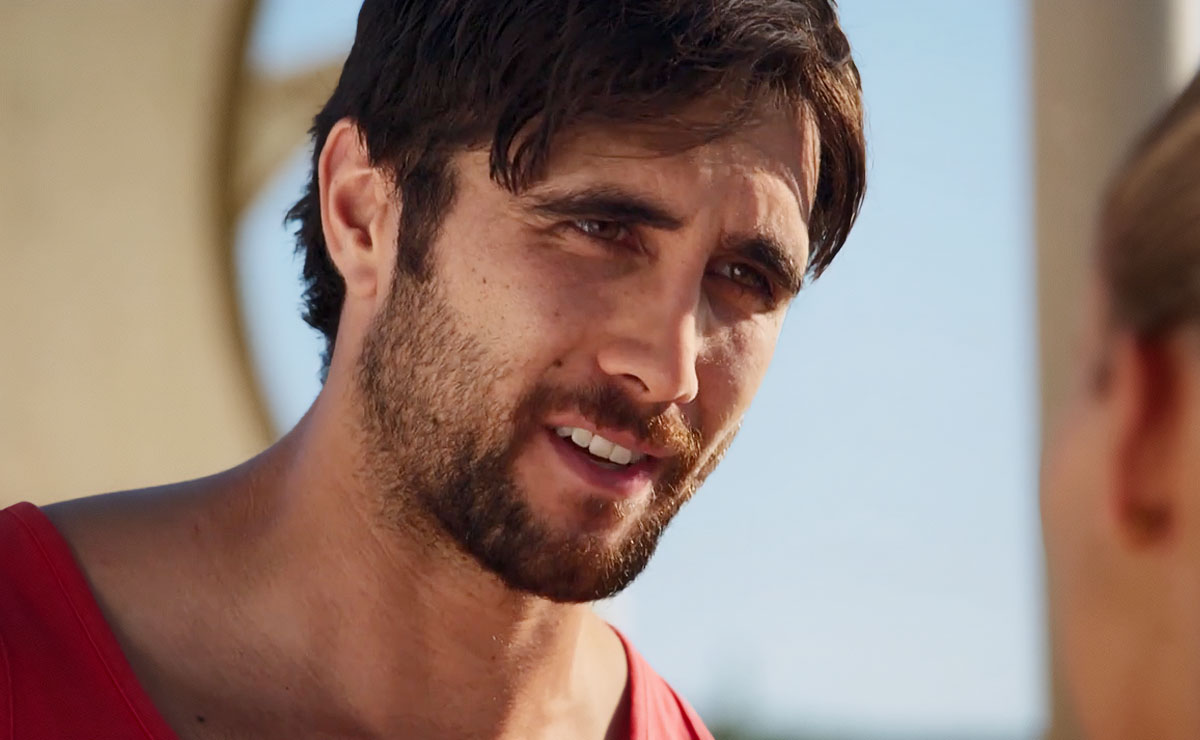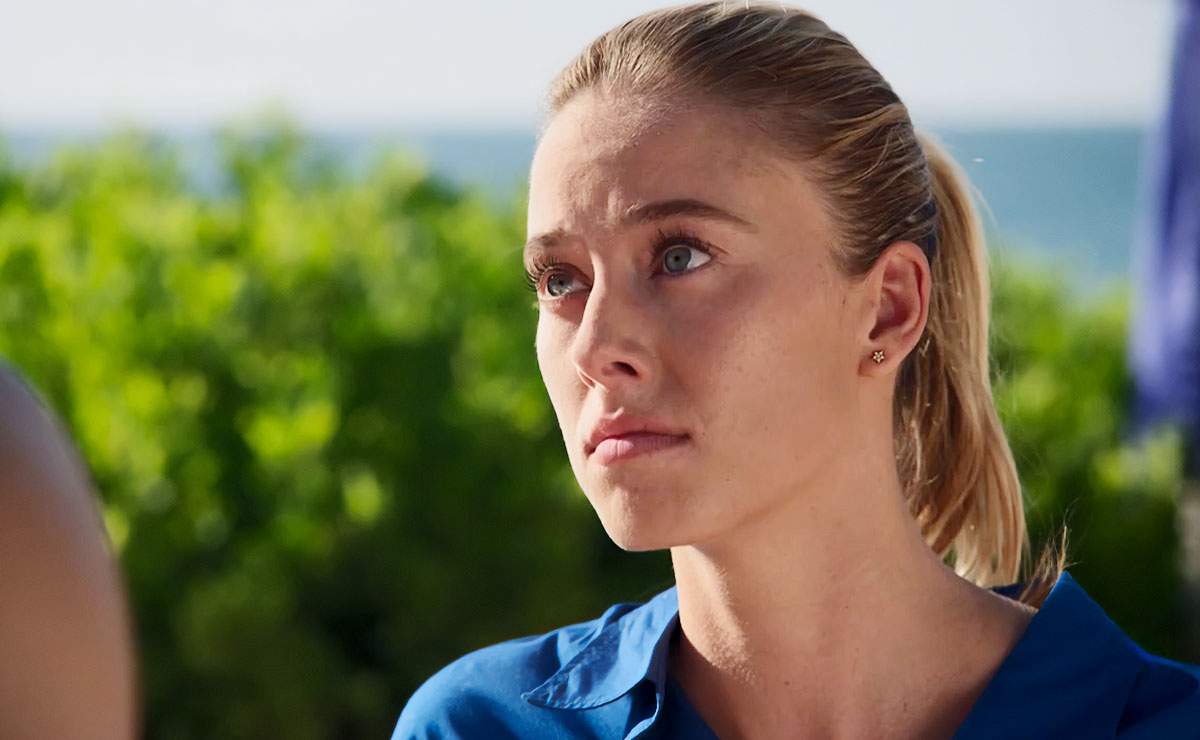 Sure enough, Flick later receives another message… the attacker now wants $20,000. Flick decides to apologise to Tane, who understands why she did what she did, but stops short of telling him about the new demand.
Buying some time, Flick replies to say that she cannot do a bank transfer as her husband will notice it, and she receives a further message stating that they will send alternative details tomorrow.
That evening, Flick attends Lyrik's album launch, and all seems to be going well until she has a flashback to the day of the Battle of the Bands. In the midst of a panic attack, Flick asks Tane to take her home.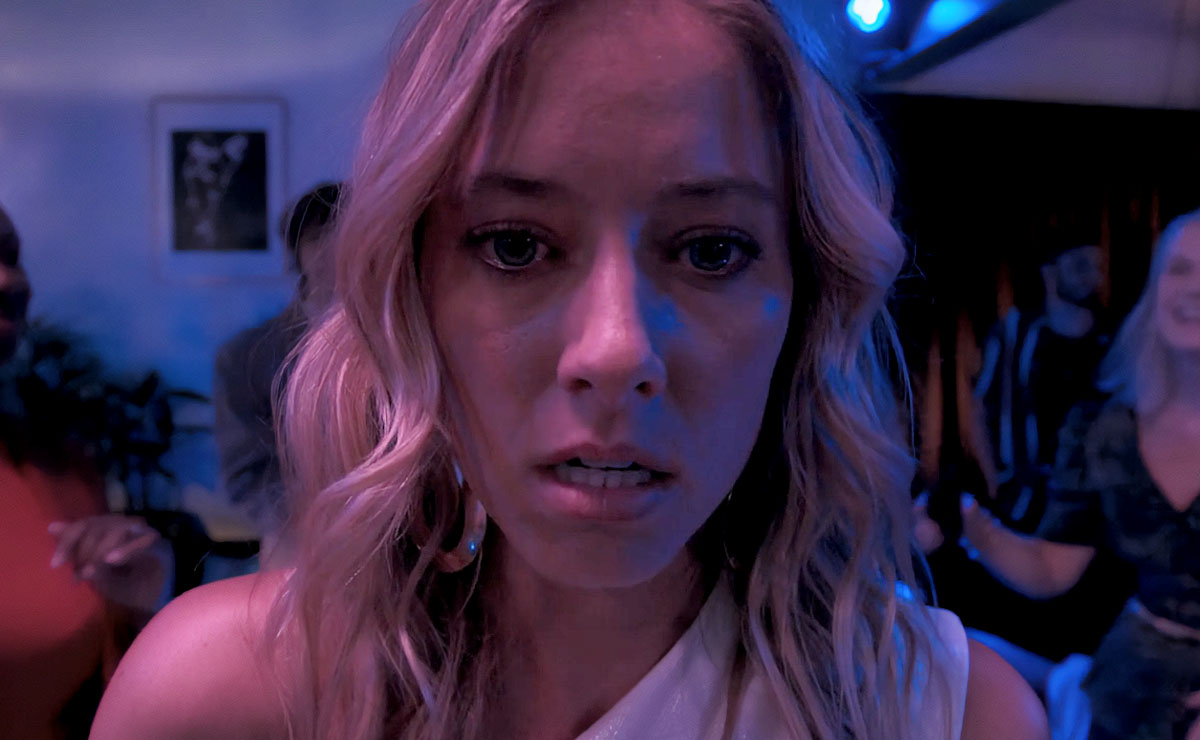 The next morning, Tane wakes to find Flick gone and a concerning note left on the table… "I'm not going to be a victim anymore. Please don't hate me."
As Tane rushes to find Cash, little does he realise that Flick has driven to the location where she's been told to drop off the $20k. However, rather than cash, she has stuffed a bag full of scrap paper, intending to trick her extortionist.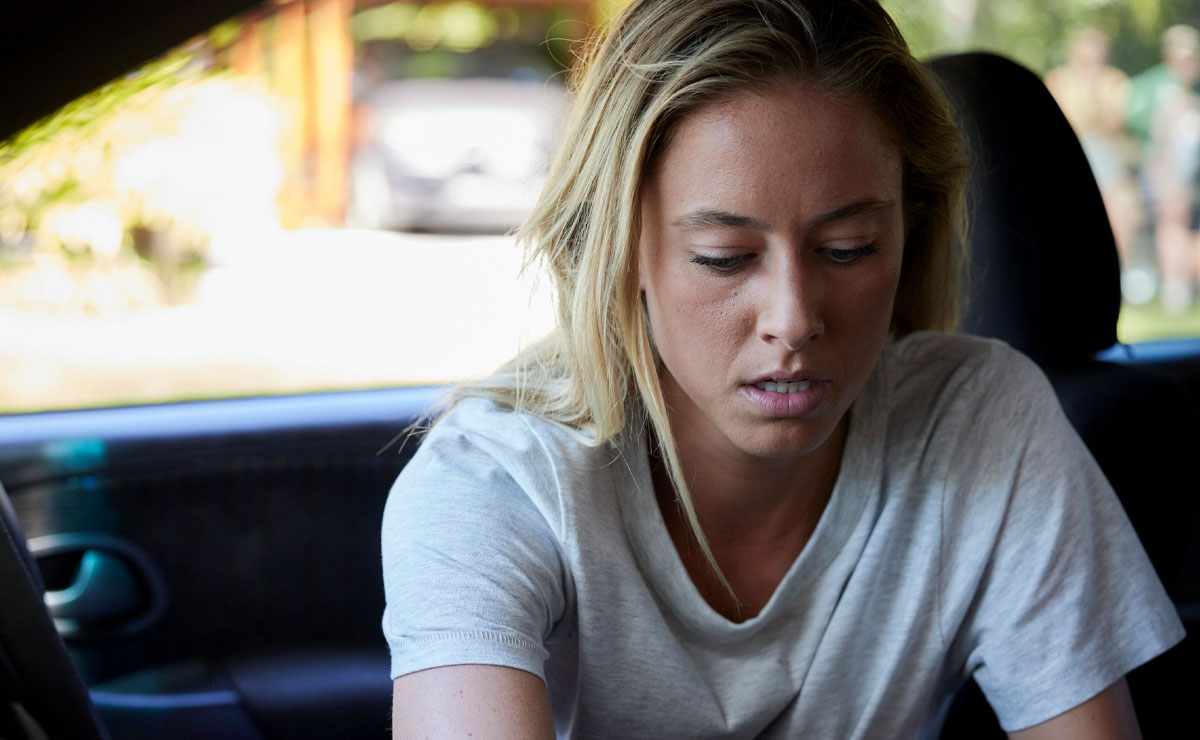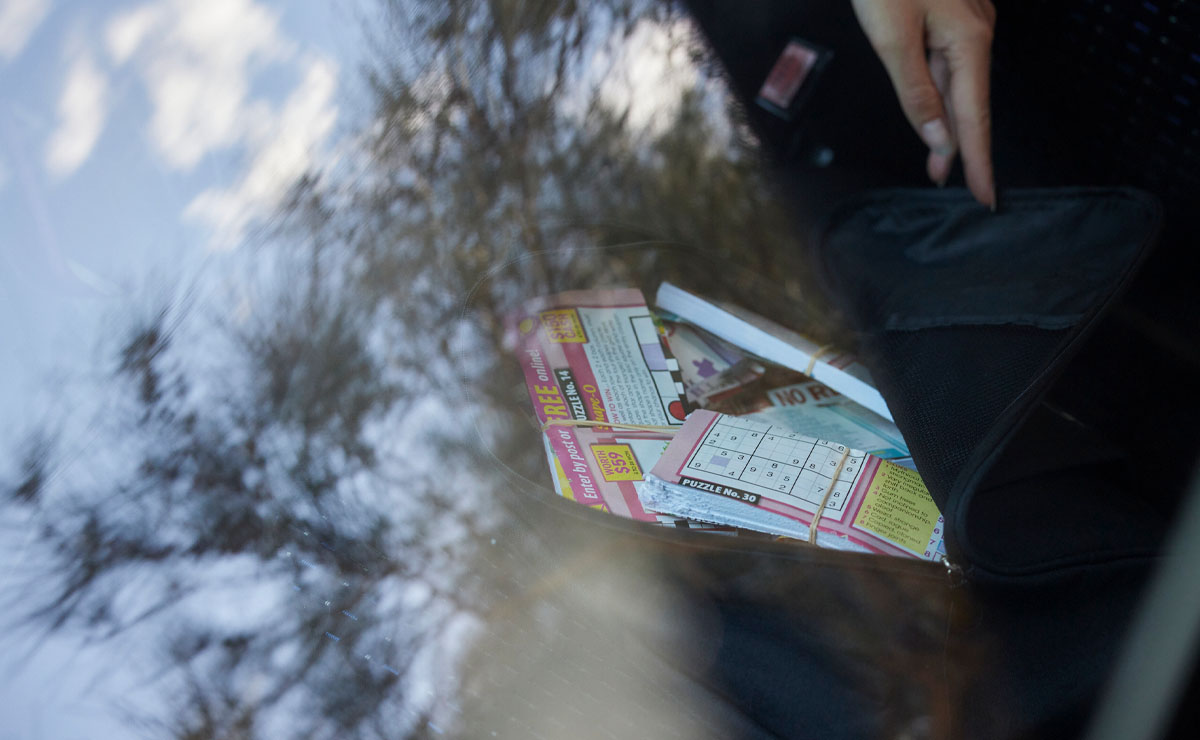 Flick places the bag in a remote wheelie bin, and sits in the car lying in wait, her fear palpable.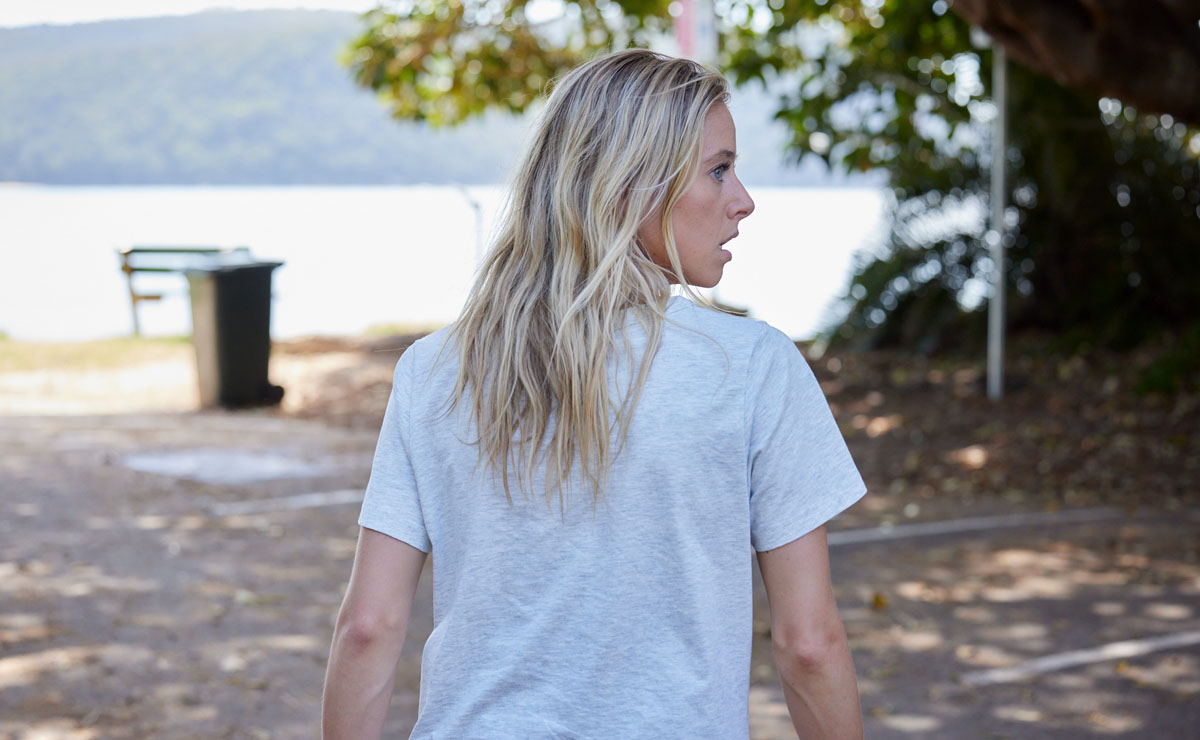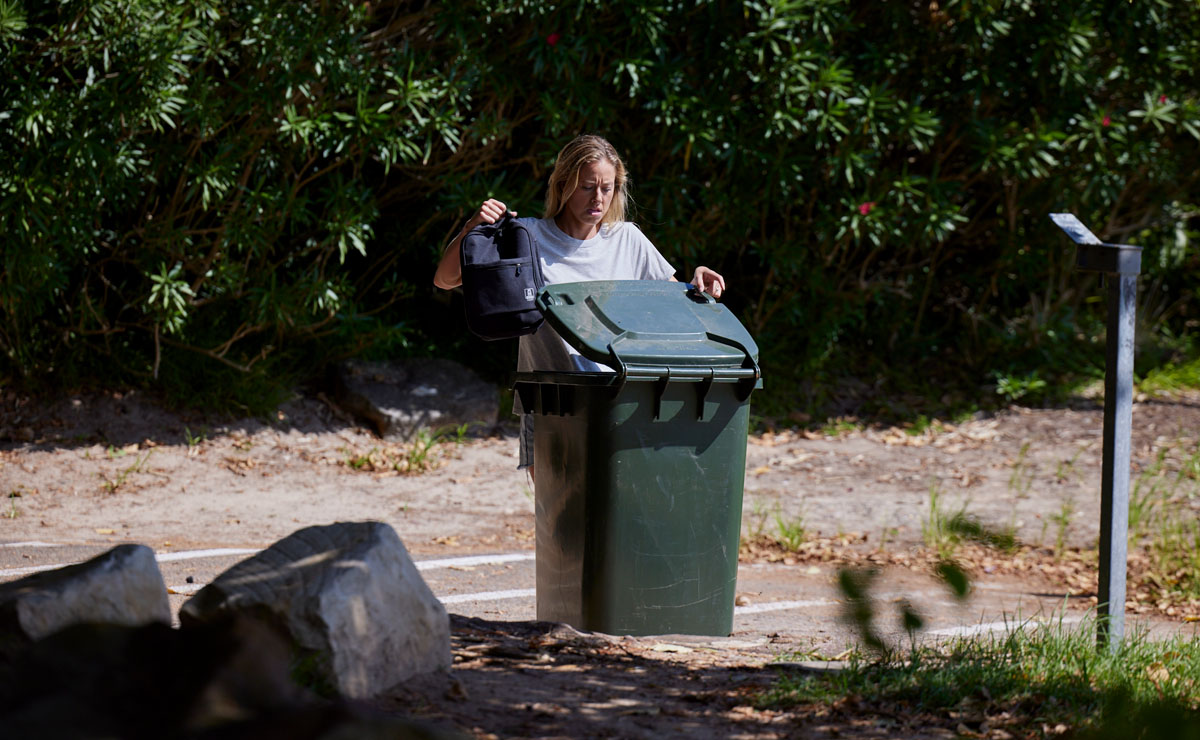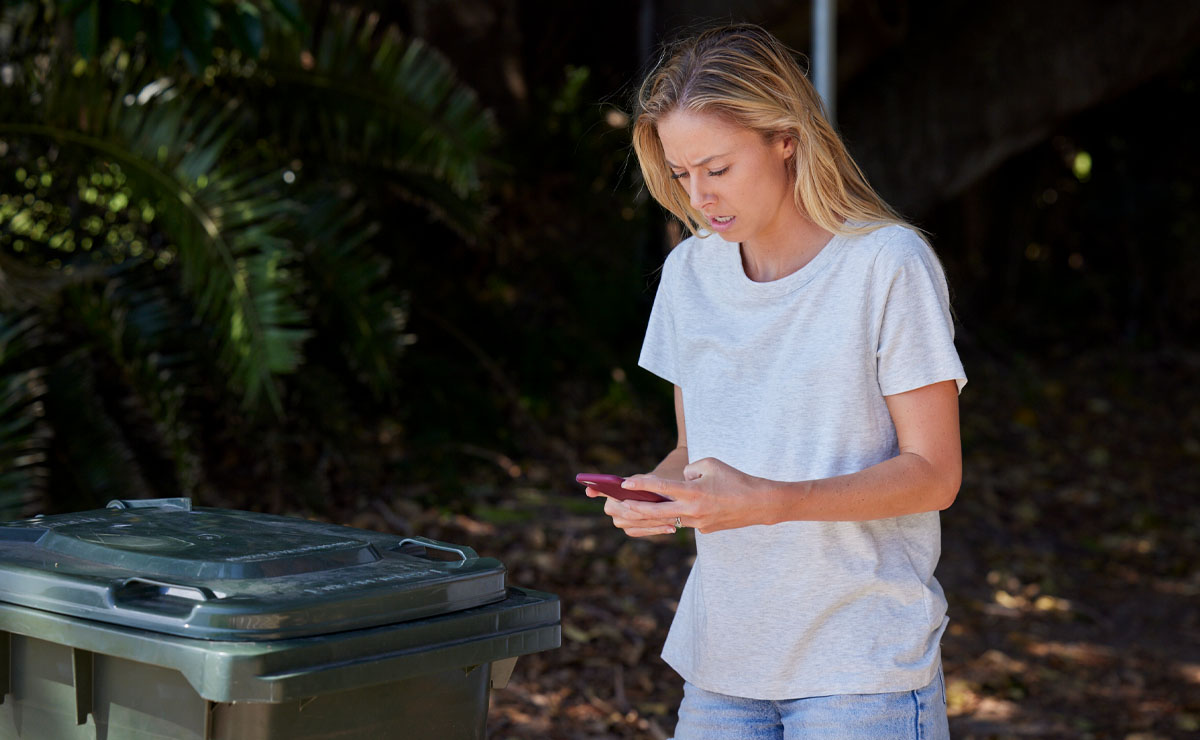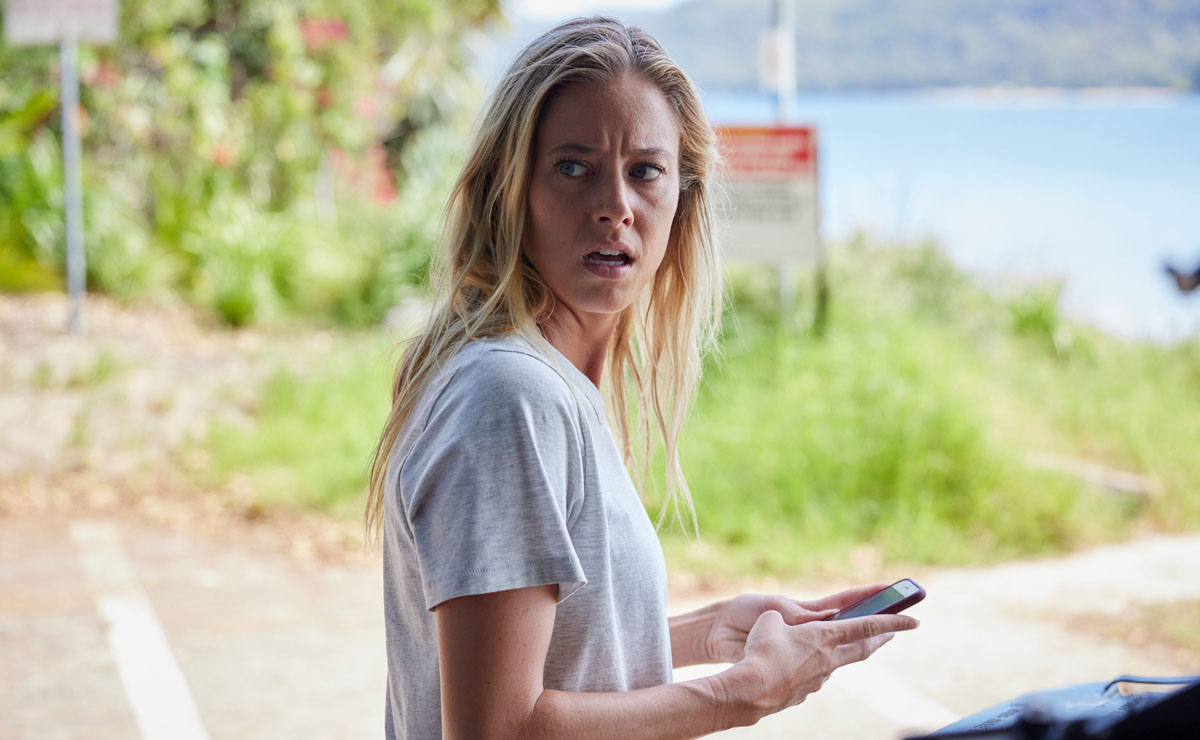 Tane is forced to tell Cash the truth about what's been going on over the past few weeks, who is fuming that they didn't come to him with this information sooner. They've no time to argue over it now though, they desperately need to find Flick.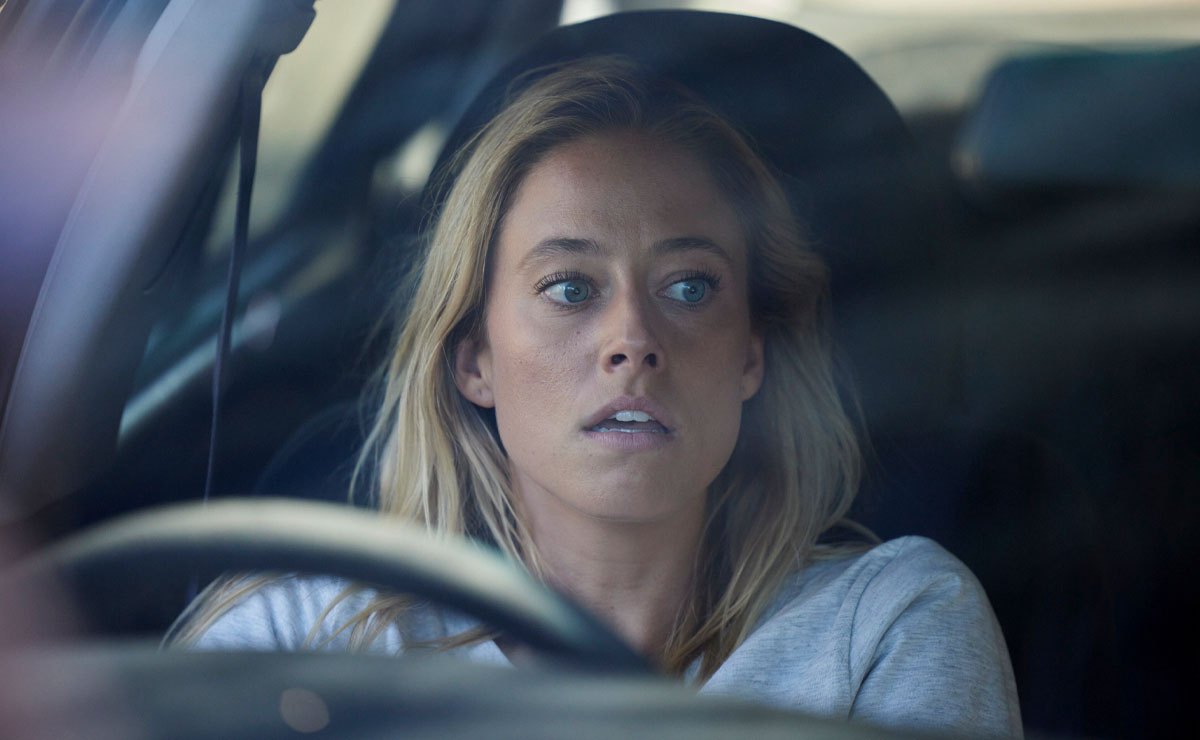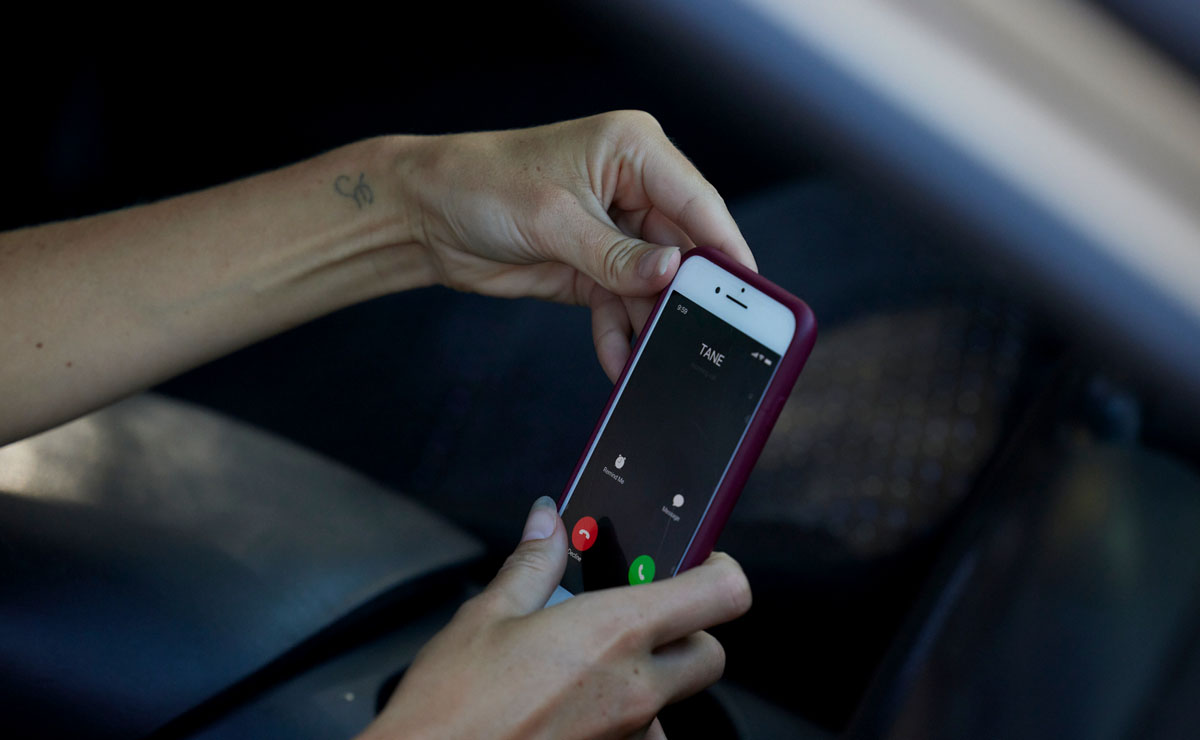 Flick rejects Tane's calls on her phone, pre-occupied in her stakeout of the drop-off point.
Eventually, a shiver runs down Flick's spine as she sees a man (James Dyke) approach the bin… and as he retrieves the bag, Flick knows she's got her attacker.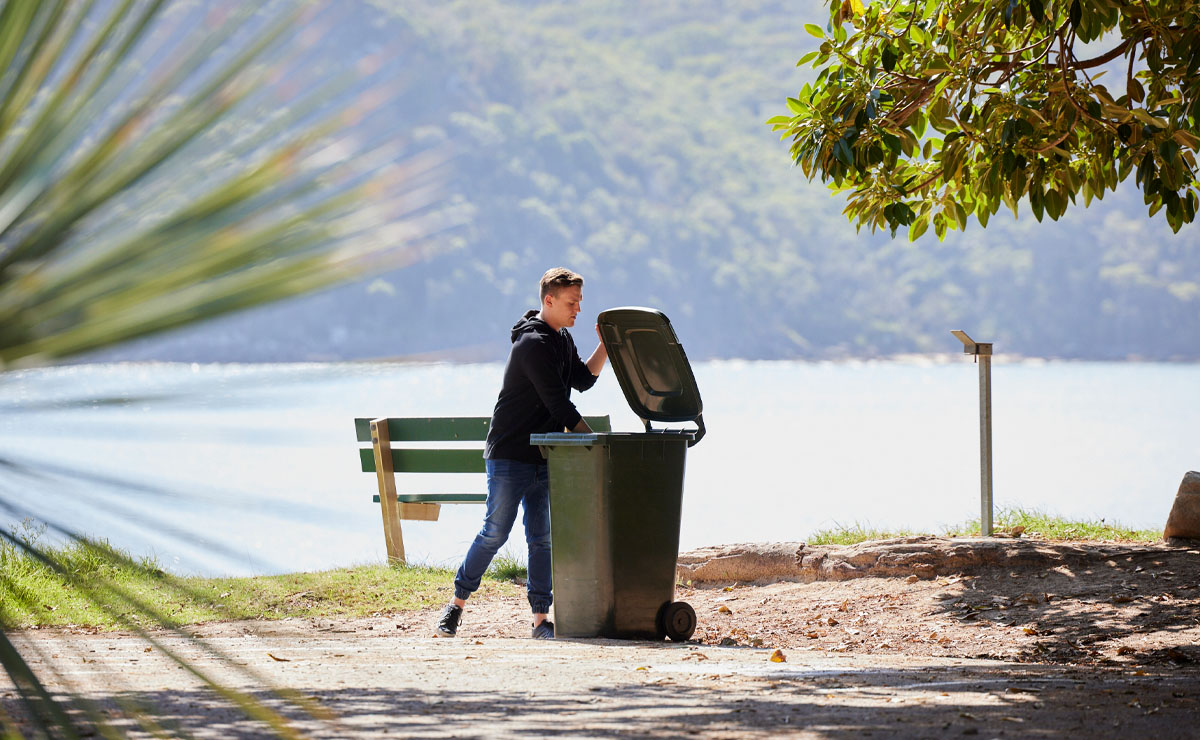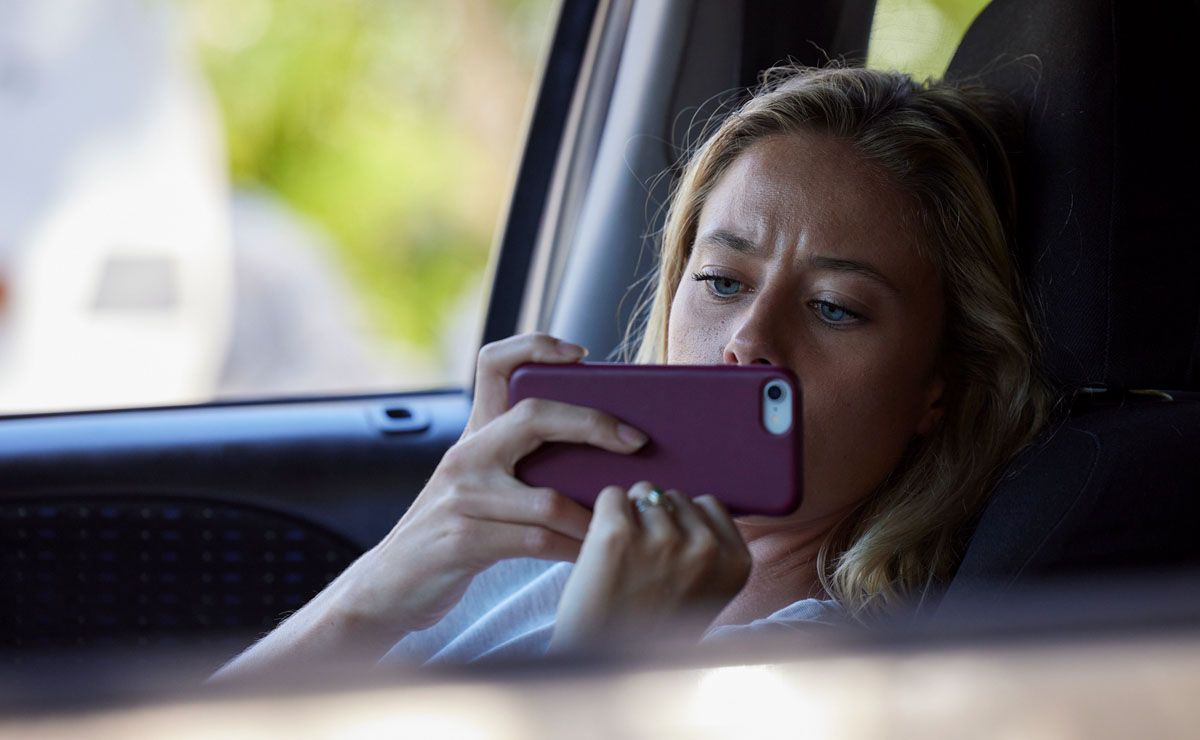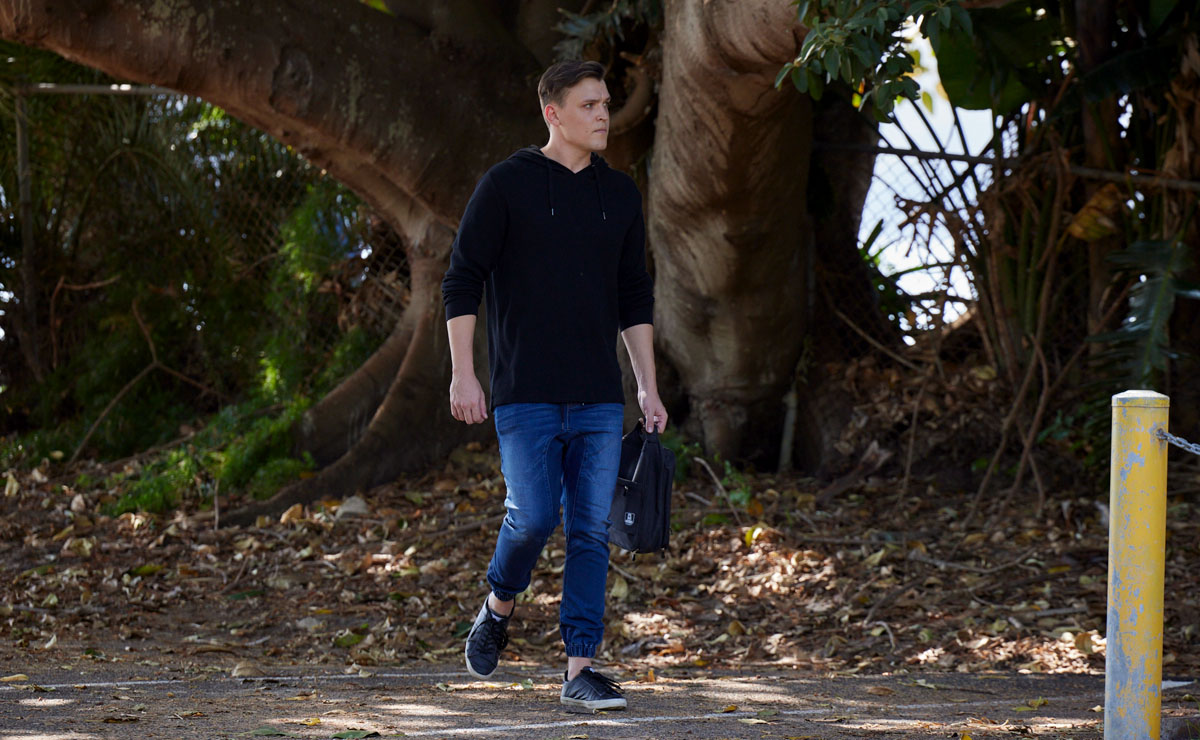 Flick is terrified as she frantically snaps pics on her phone, and as the man walks straight in front of her car, Flick instinctively starts the engine, quickly puts it into gear and hovers over the accelerator…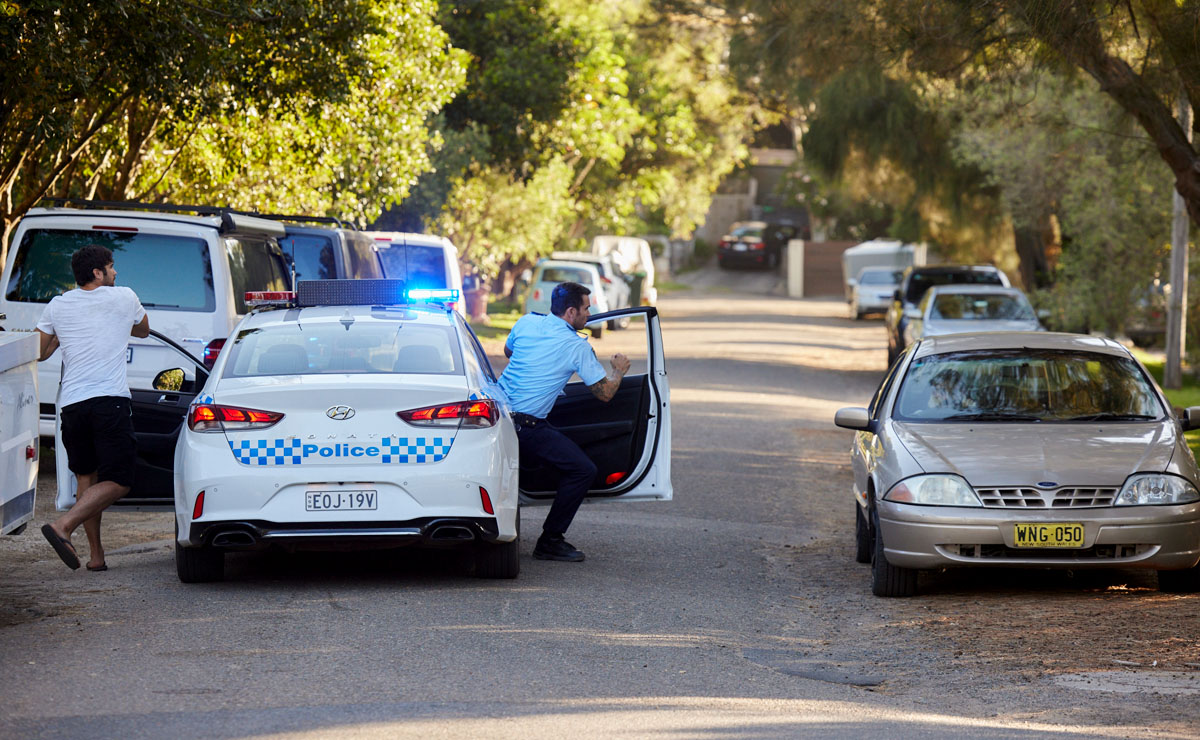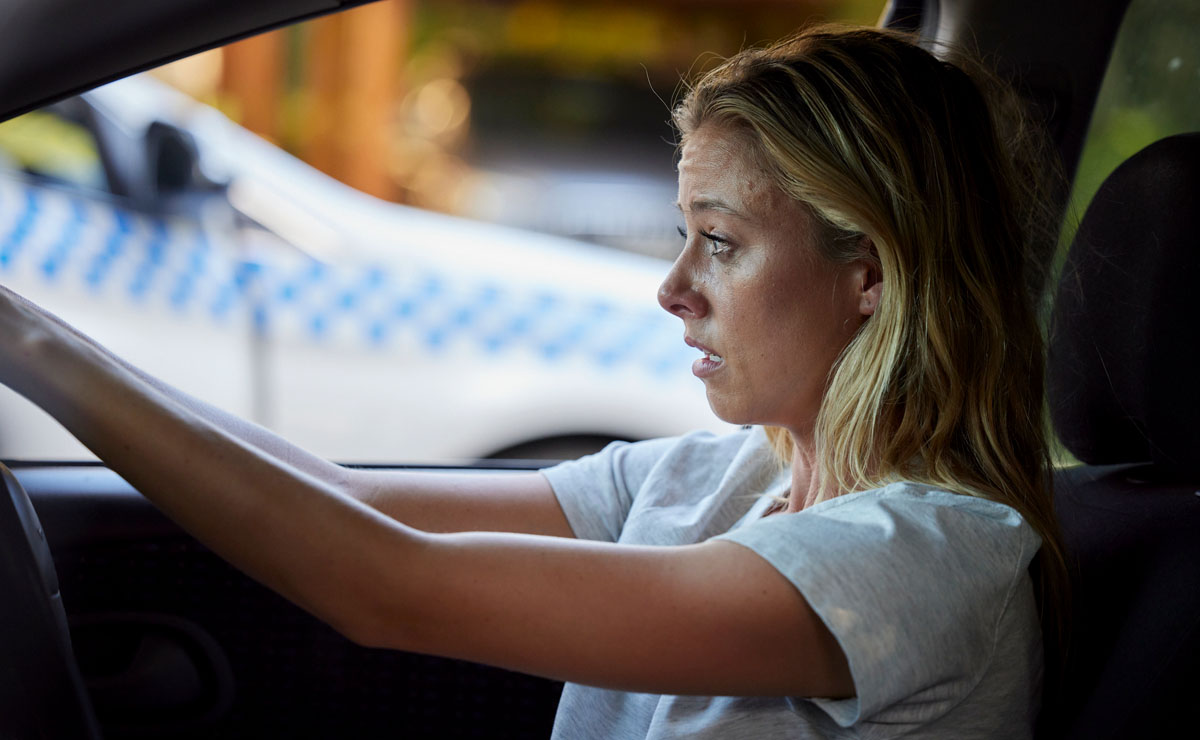 When Tane and Cash eventually find a distraught Flick at the side of the road in her car, she's in shock. As tears run down her face, she apologises to Cash and tells him that she set up her blackmailer. Though terrified at the thought that she was ready to run the man over, Flick triumphantly tells Cash that she got photos of both him, and his number plate.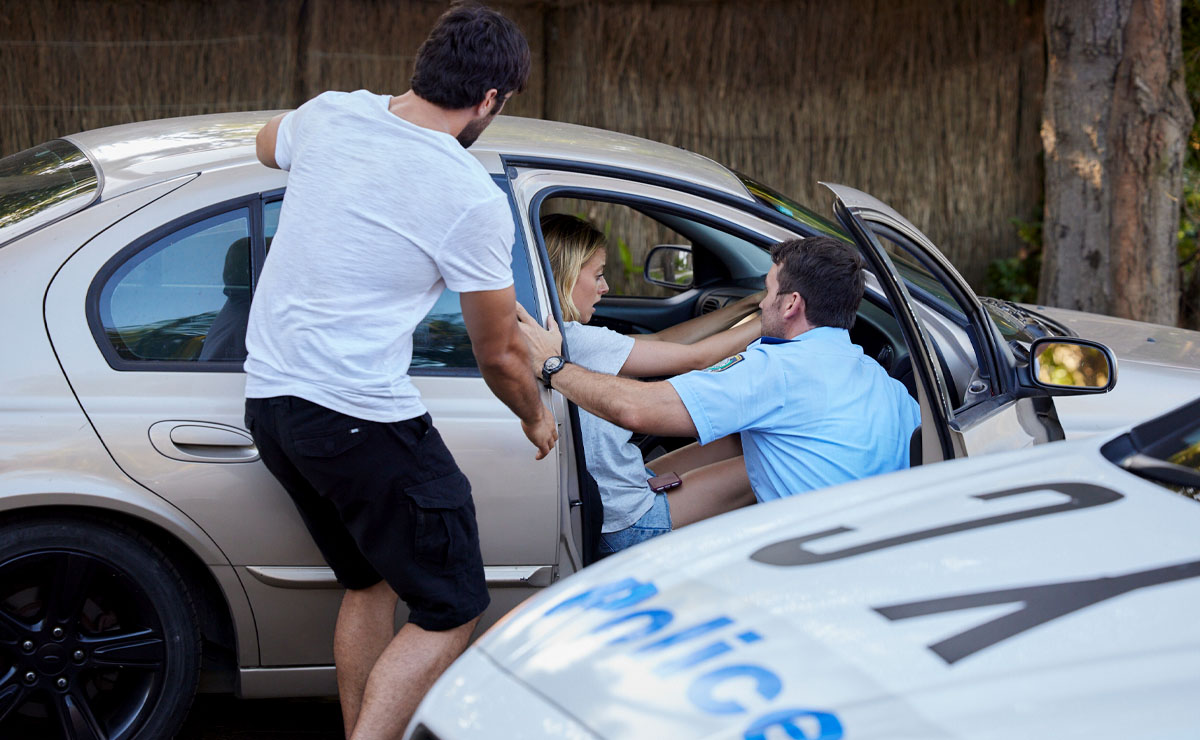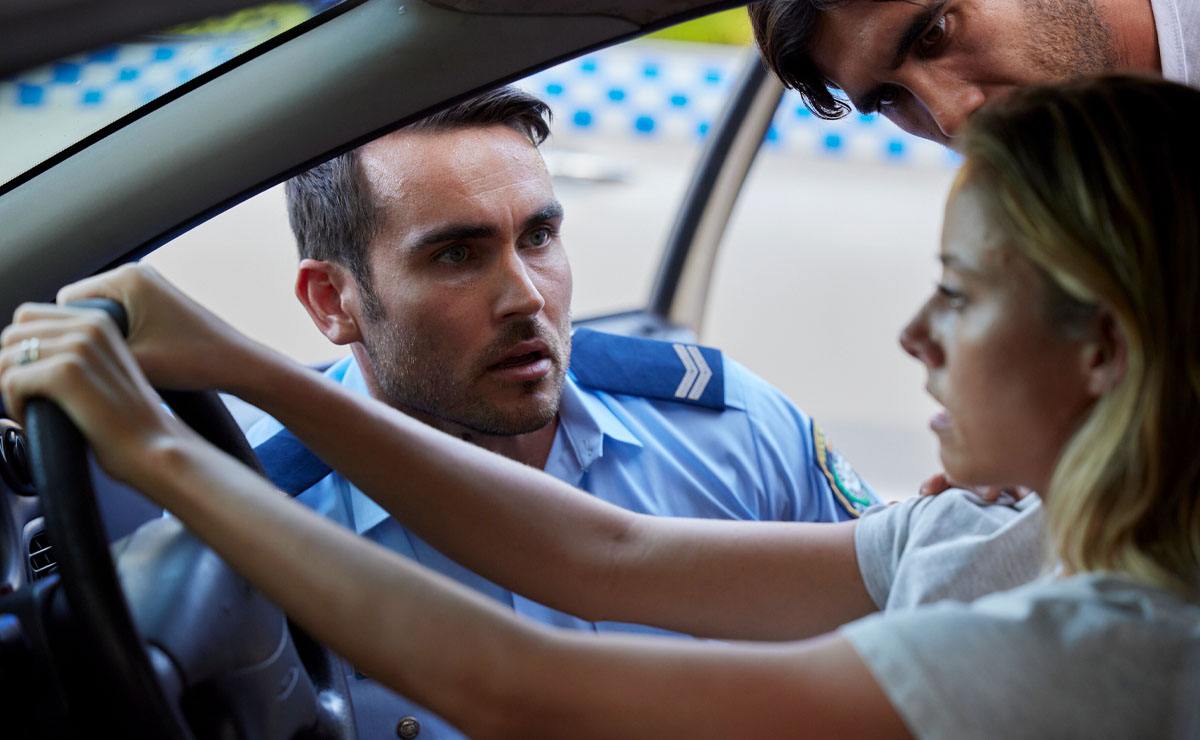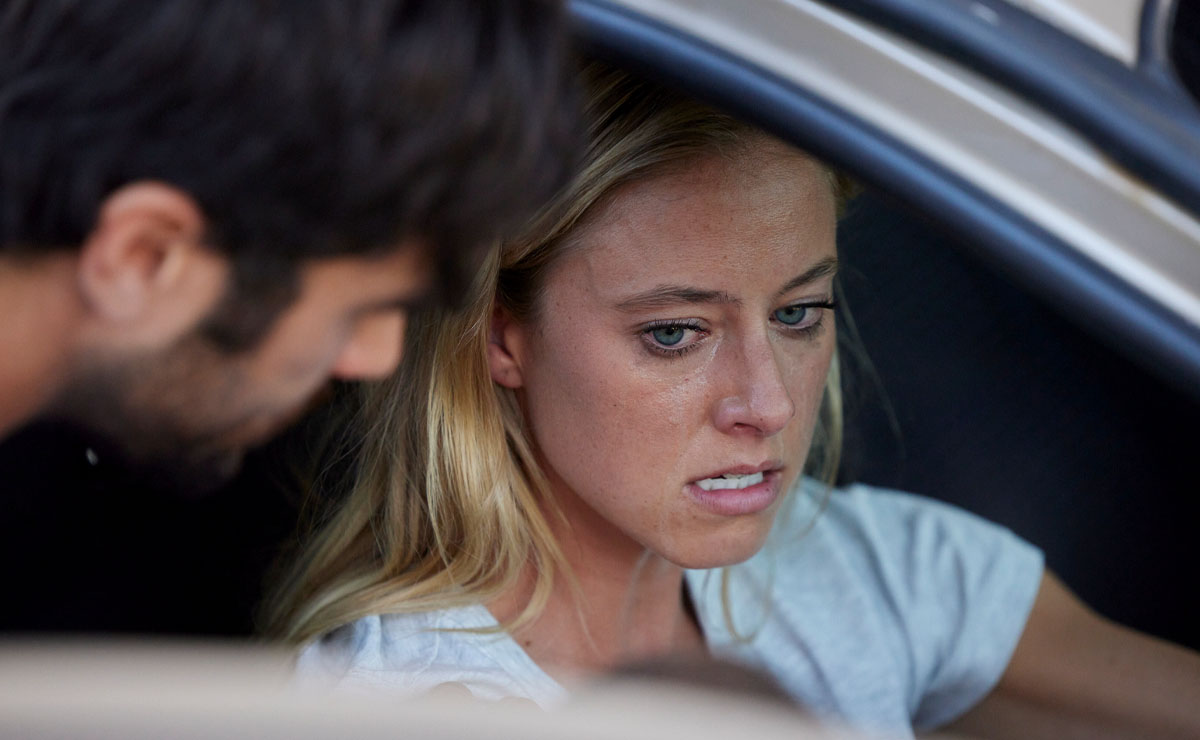 Back at home, Flick tells Cash that she recognises the man from that day at Battle of the Bands, and it's not long before she gets another angry message from him demanding she hand over the money.
When Cash heads to the station to run the plates, they finally find the name of the guy they're after—Jeremy Holding.
Cash asks colleague Rose (Kirsty Marillier) to go and arrest him, not wanting to compromise the case against him.
As is tradition, Flick happens to be at the station when Rose leads Jeremy in, and the two come face to face for the first time since the day of the attack. It takes all of Tane and Cash's willpower to not take down the guy then and there as he smirks at Flick whilst passing.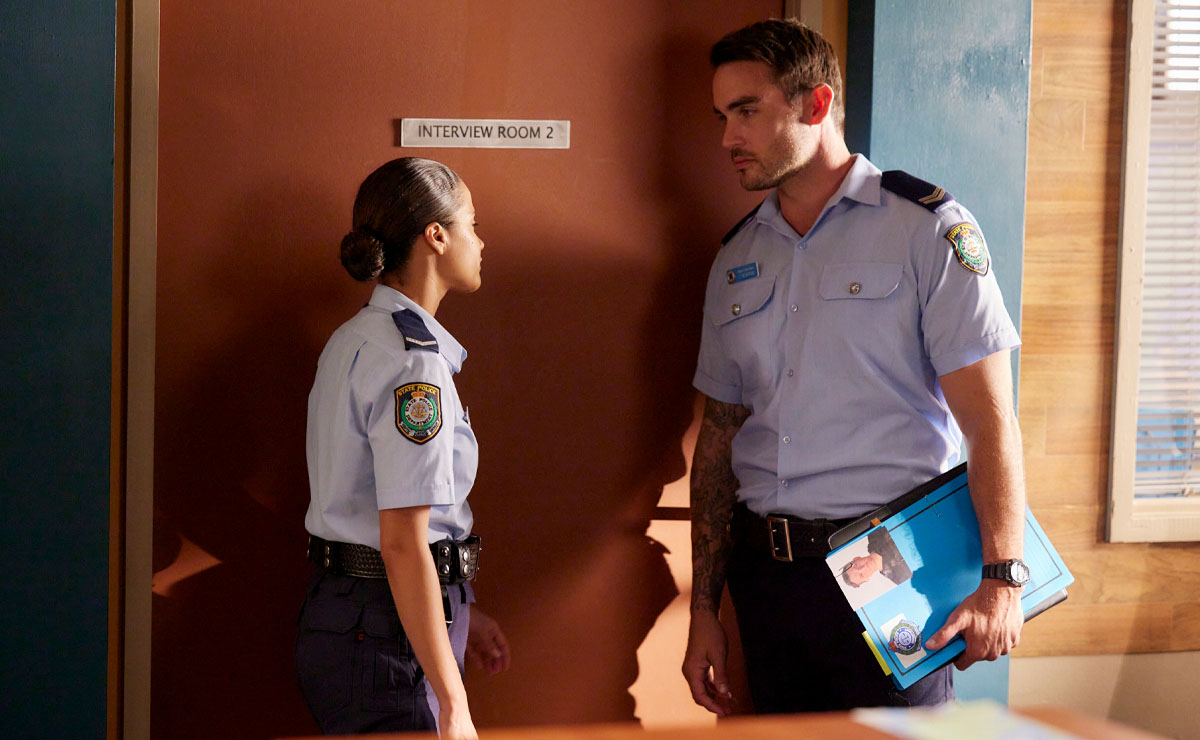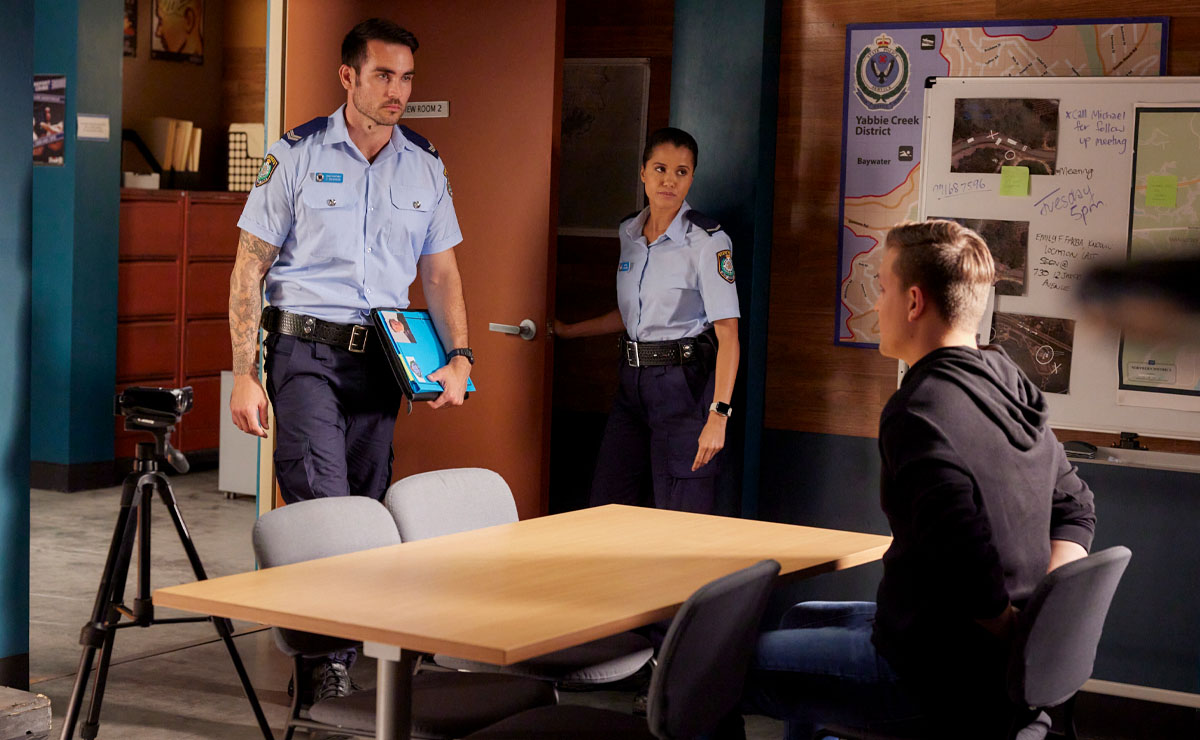 Cash and Rose interview a smug Jeremy together, who denies all the allegations laid against him. When Rose produces a warrant to examine Jeremy's phone, he refuses to reveal the passcode.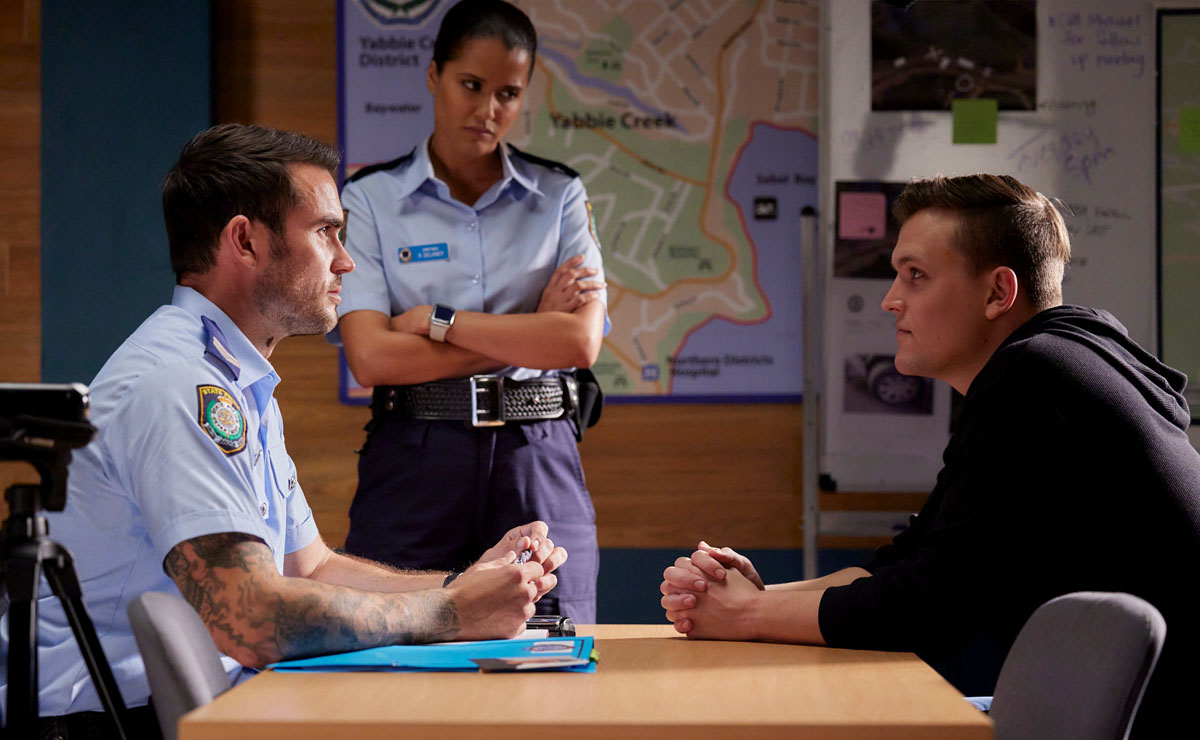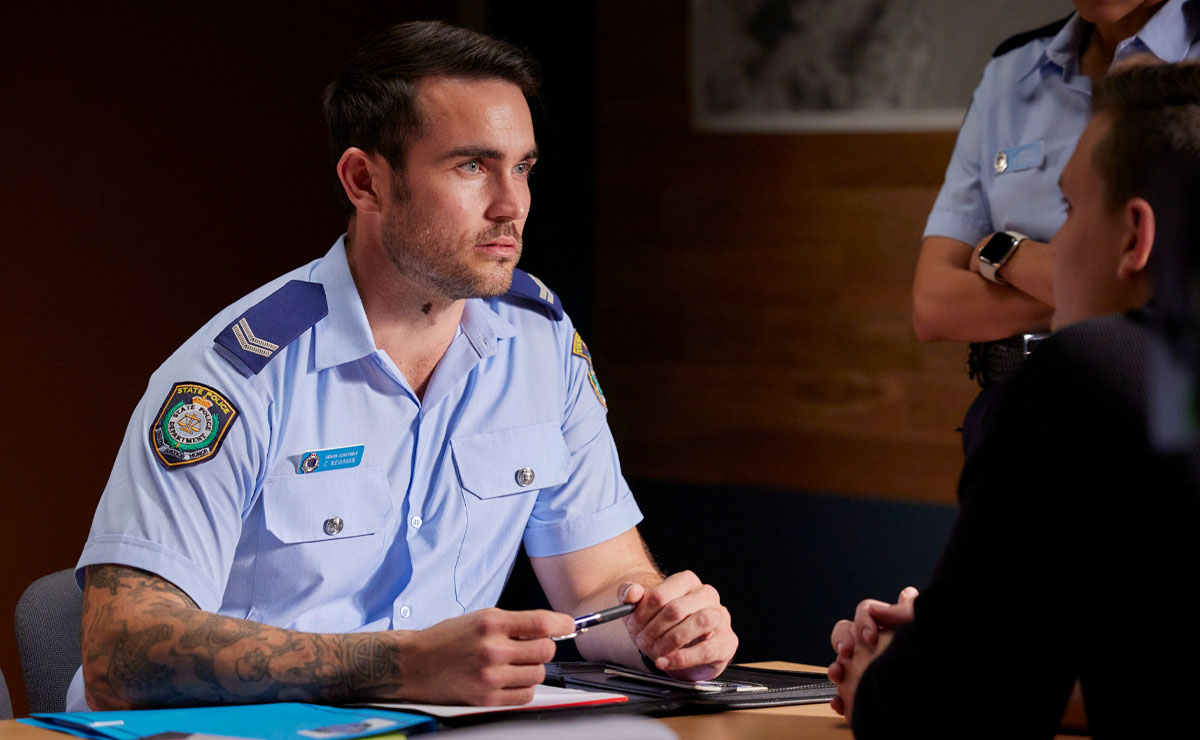 Whilst Rose informs him that the tech team are already on their way, Cash decides to speed up the process by simply holding the phone up to Jeremy's face. Before Jeremy even has time to react, the facial recognition has unlocked the phone.
Finding the texts to Felicity, alongside the photo of her unconscious, Cash asks Jeremy for an explanation. His only response is to coldly request a lawyer.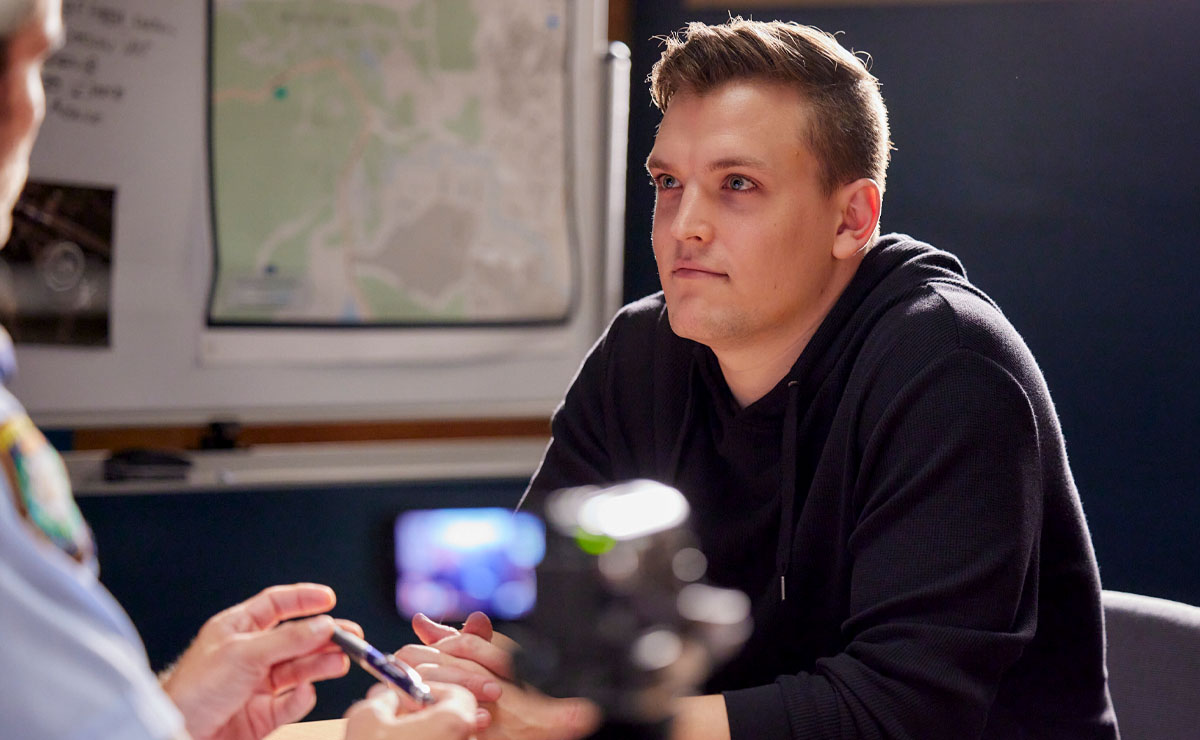 When forensics later uncover evidence on Jeremy's phone that Flick wasn't the only victim, Cash informs him that he's going to take a DNA swab. As he prepares to do so, Jeremy taunts him, stating that it's only that "chick's" word against his, and his lawyer is going to make it all go away.
"That girl, she knew what she was getting herself into," he arrogantly tells Cash. "She wanted it, and she enjoyed every… single… minute."
Cash remarkably manages to keep his cool and imparts Jeremy with an important piece of information as he takes the swab.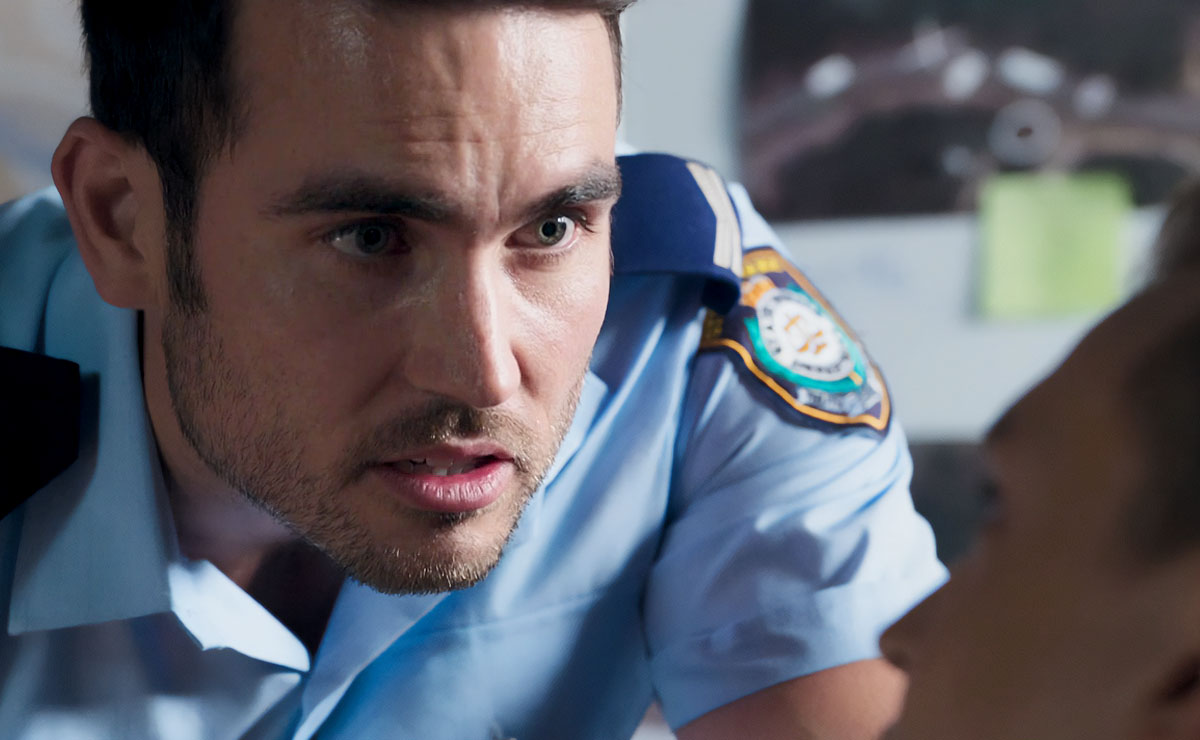 "By the way," Cash calmly says…"that 'chick' is my sister."
Jeremy's face falls.
Will Cash manage to keep things professional and finally bring his Flick's attacker to justice?
---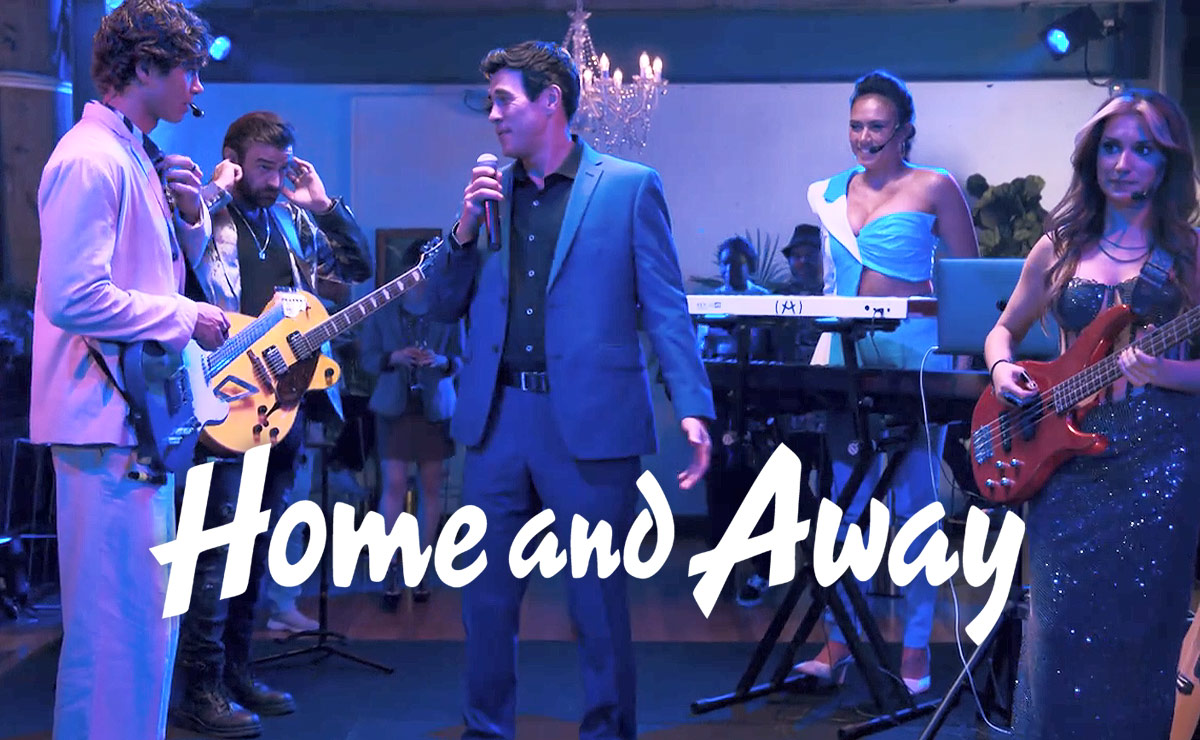 The pressure is on for Lyrik as Justin brings their album launch forward, while loneliness hits Irene hard following John's departure.
---
Here's the full spoilers for next week's Home and Away episodes in the UK:
Monday 11th September (Episode 8081)
Theo feels betrayed by Kirby. Justin gets bad news about the imminent album launch. Marilyn misreads Irene's feelings.
Tuesday 12th September (Episode 8082)
Felicity's blackmailer ups their demands. Justin puts a rush on Lyrik's album launch. Kirby confides in Theo.
Wednesday 13th September (Episode 8083)
Theo chokes at Lyrik's launch. Felicity is haunted by her assault. Marilyn rallies for Irene.
Thursday 14th September (Episode 8084)
Mali feels disconnected from his business. Tane and Cash race to find Felicity. John is worried about Alf.
Friday 15th September (Episode 8085)
Cash's professionalism is put to the test. Rose prepares to meet Mali's mum. Alf shuts down John's concerns.
Spoilers in your inbox every weekend!