Home and Away Spoilers – Panic for Lyrik as Justin drops album bombshell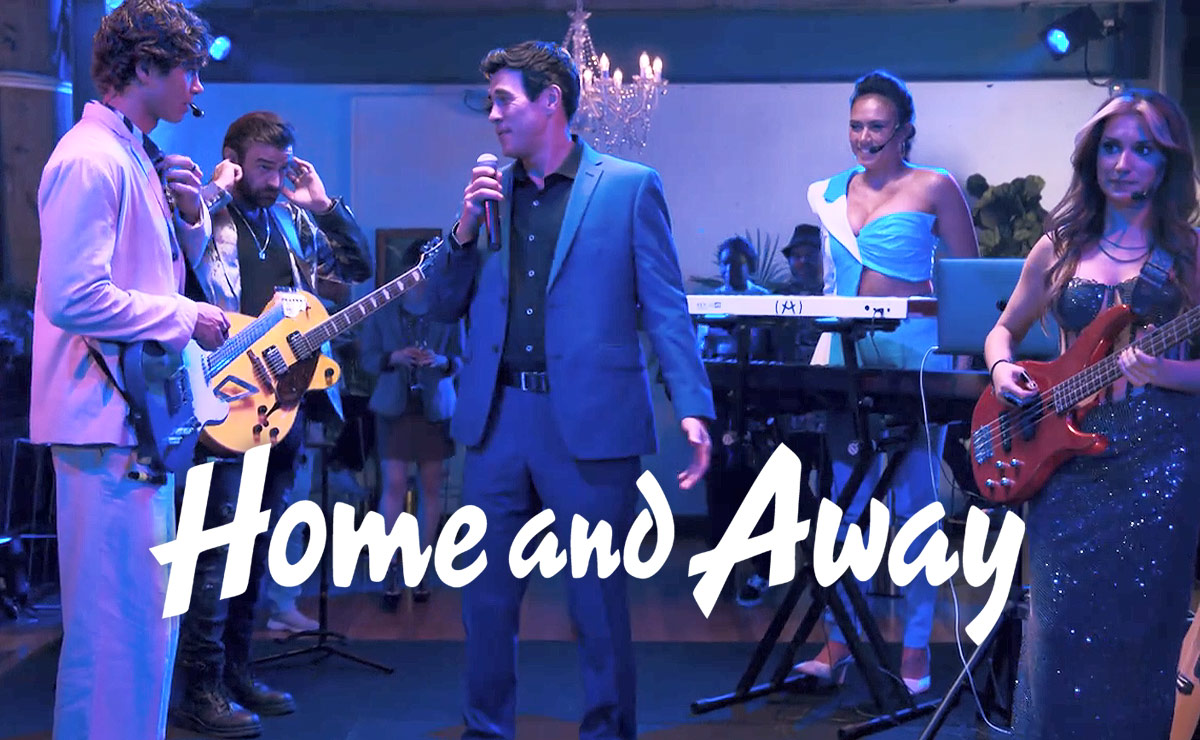 Next week on Home and Away in the UK, the pressure is on for Lyrik as Justin brings their album launch forward, while loneliness hits Irene hard following John's departure.
Relations between the Lyrik members remain strained next week with Theo (Matt Evans) and Kirby's (Angelina Thomson) constant bickering, but the band are forced to pull together when Justin drops a bombshell about the album launch.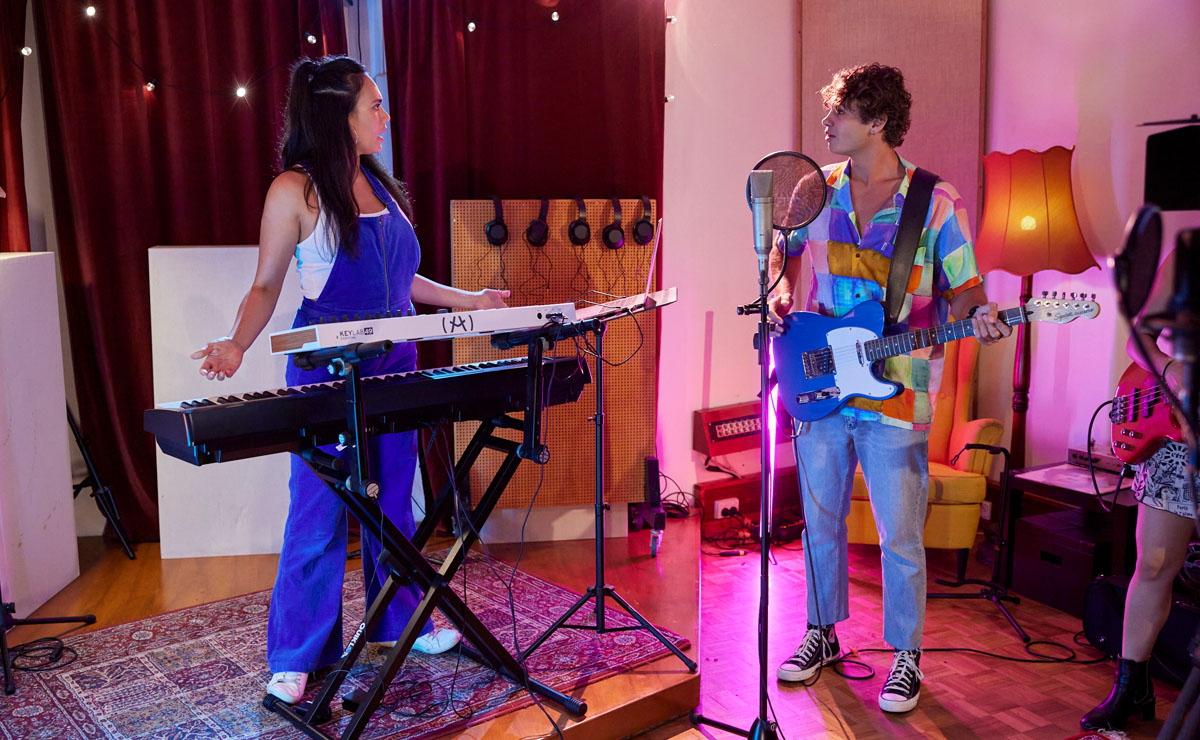 Now that he's back on board as the band's manager, and with the final recording sessions having now taken place, Justin (James Stewart) has been going full steam ahead in trying to find a venue for the upcoming launch whilst Remi (Adam Rowland) works on the tracks.
After Justin spoke with Mackenzie (Emily Weir), she suggested a venue run by an old friend in the city, the El Ray club, which seemed to be the perfect mix of 'cool' yet 'professional' that Justin was looking for.
Meanwhile, Theo is still reeling from the revelation that ex-girlfriend Kirby is in fact a former surfer, a fact she kept hidden from him for the duration of their relationship. Kirby recently opened up to Mac about how she had stopped hitting the surf following a nasty wipeout several years ago.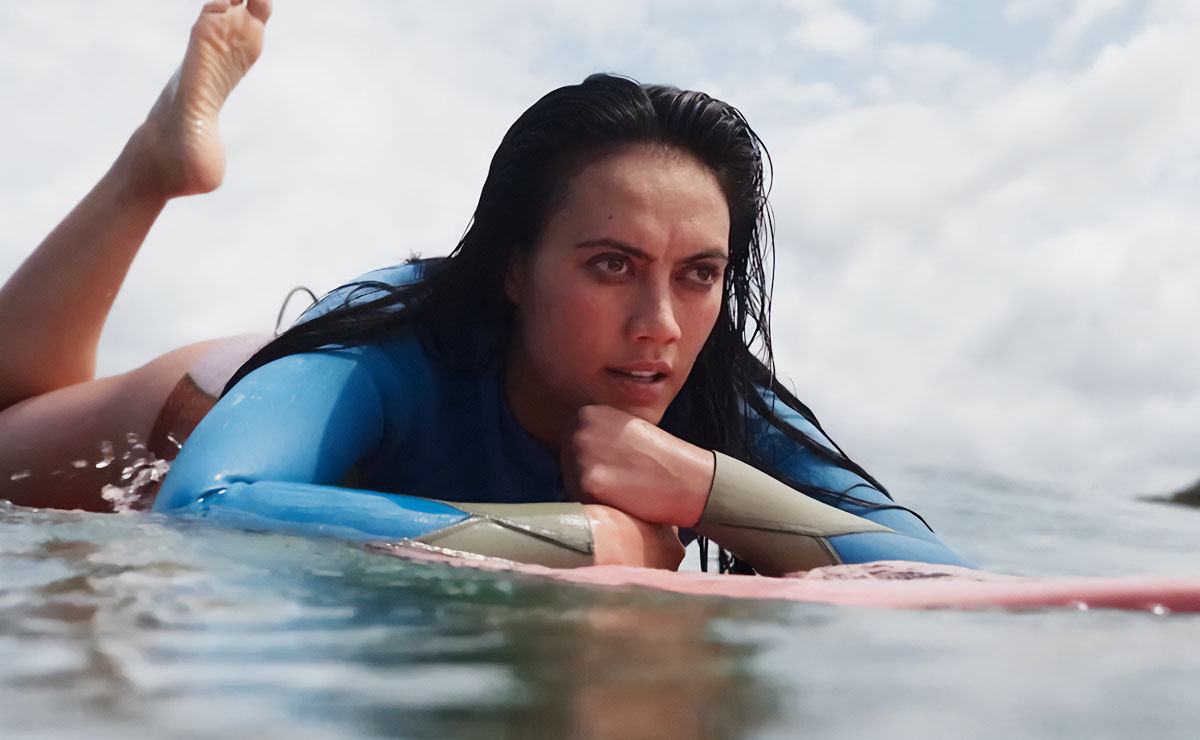 With Mac's support however, and a board borrowed from Mali (Kyle Shilling), Kirby overcame her fears to catch some Summer Bay waves—much to a passing Theo's surprise.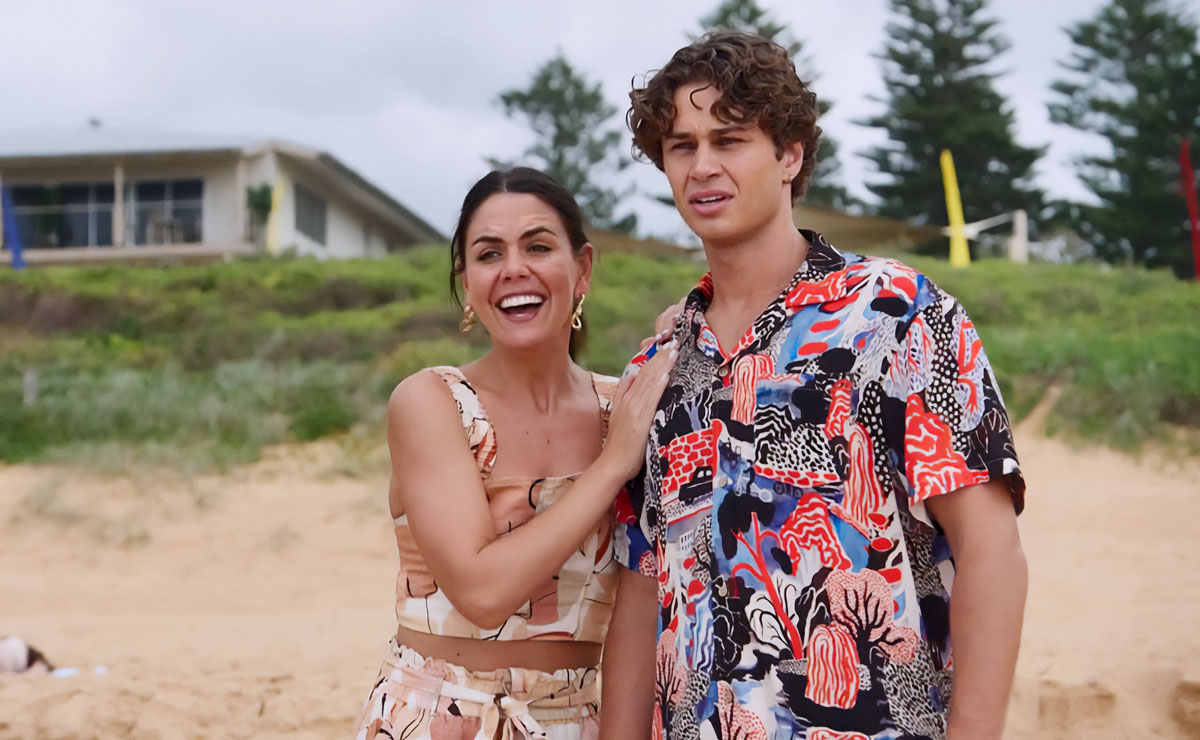 Next week, Kirby refuses to engage in any conversation about the matter, reminding Theo that they're strictly professional now. If it's not about the band, they've nothing to talk about.
When Justin later rallies Lyrik together, he reveals that he's managed to secure a date at the El Ray club. The band are thrilled, they'd always wanted to play there! The only issue is that the event is booked in for two weeks time…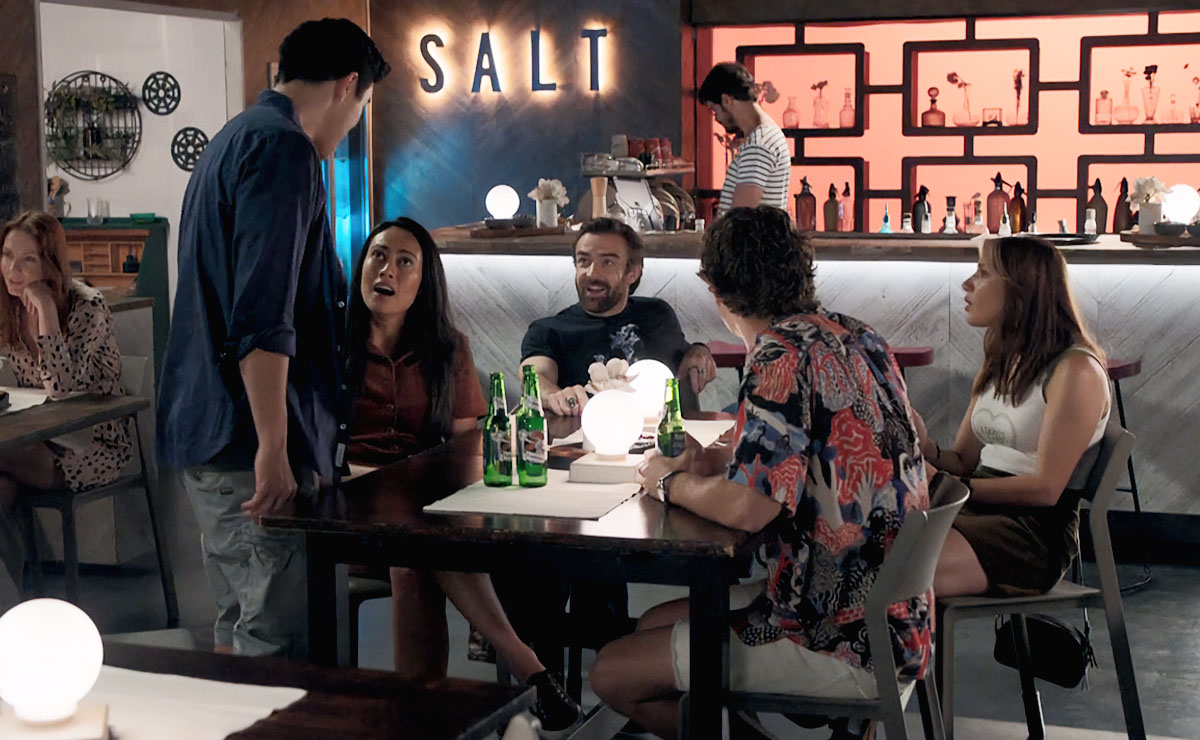 There's immediate panic as Remi points out they're nowhere near ready, but it seems that they have no choice in the matter, Justin has already announced the date on the socials!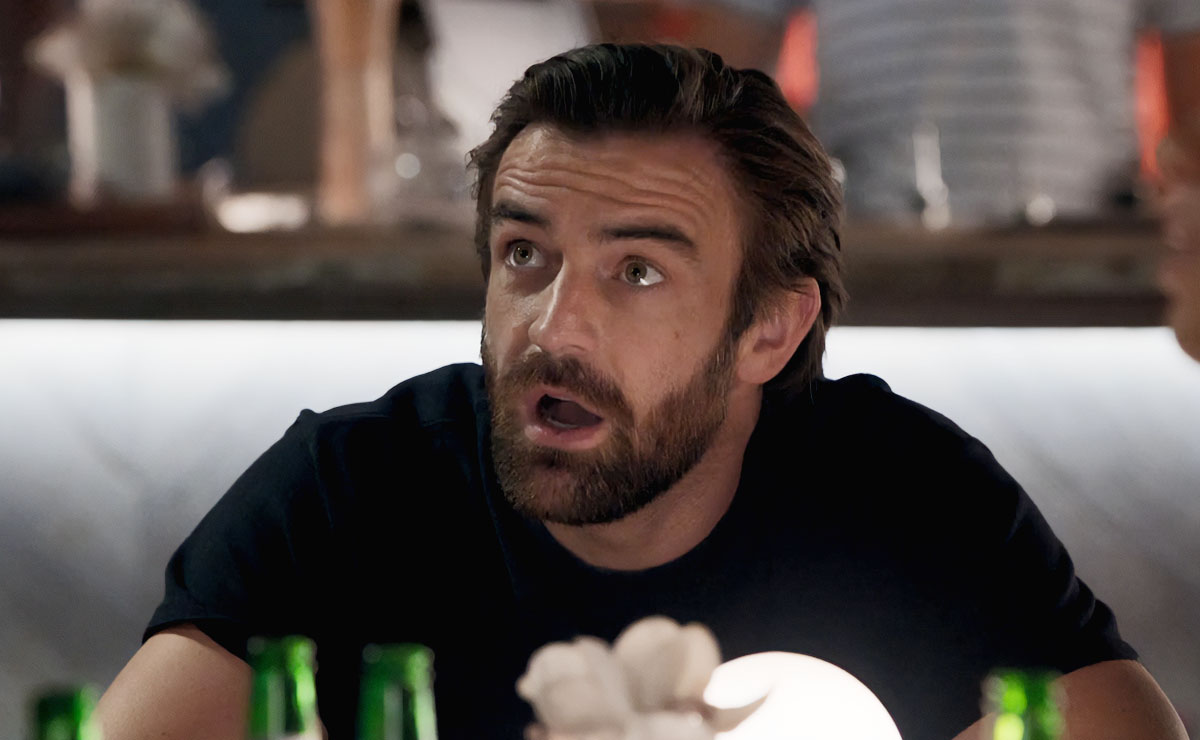 Without further ado, Remi, Kirby and Eden all disband to the house for an all-nighter to continue work on the mix, but Theo opts out of joining them, still hurt by what he sees as Kirby's betrayal.
The next morning, as they inadvertently end up out in the surf together, another argument kicks off between Theo and Kirby when they go to catch the same wave. Kirby retorts that he just needs to get over the fact that she didn't tell him about her surfing past.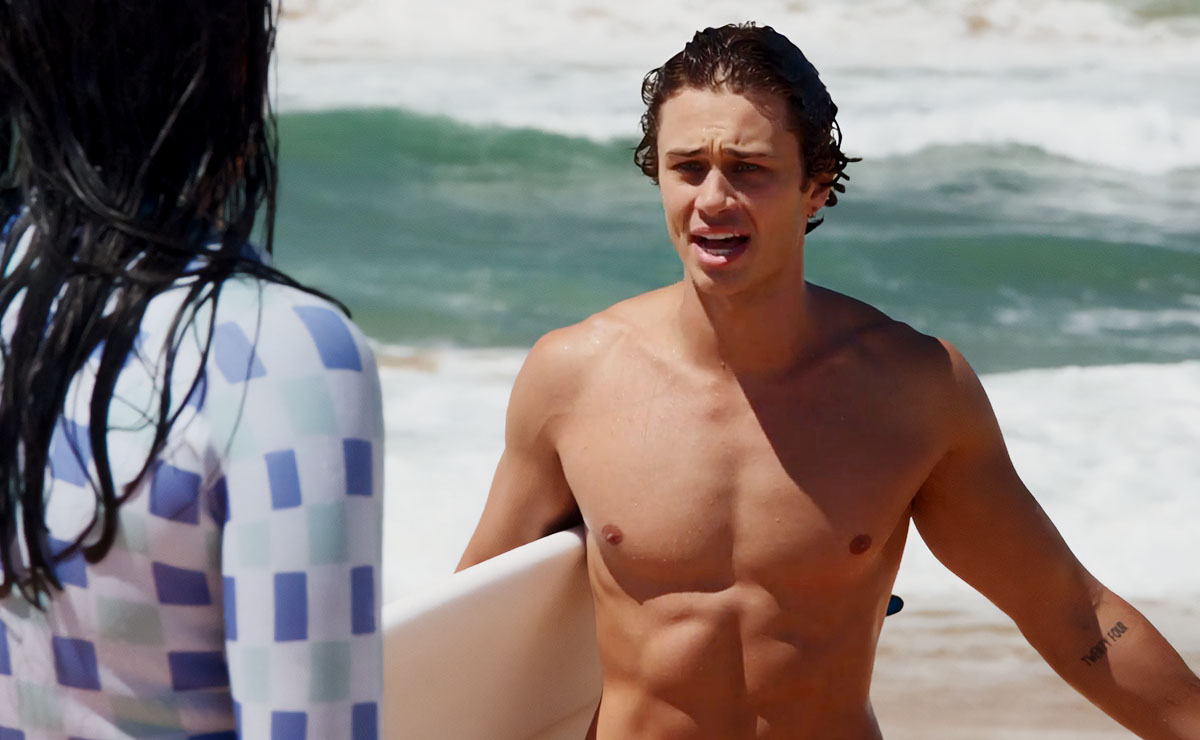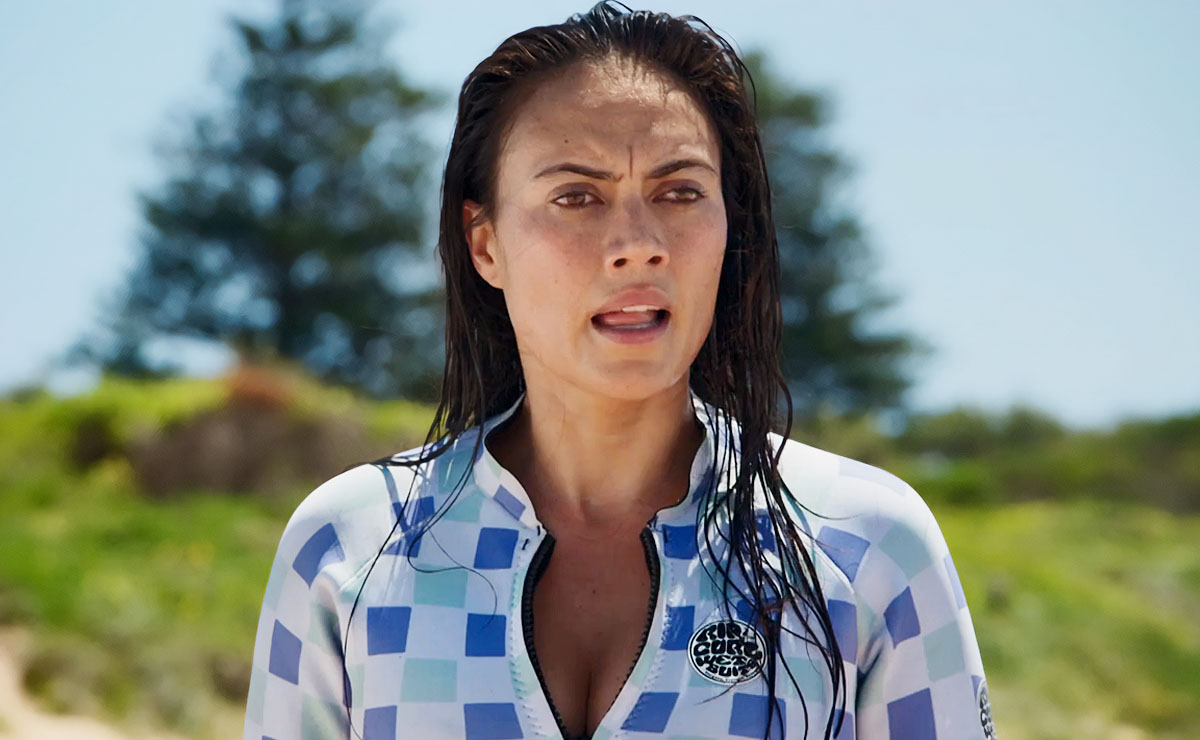 Although she doesn't go into detail, Mac informs Theo that Kirby getting back on a surfboard was actually a pretty big deal, leaving Theo with food for thought. In the meantime, fed up of Kirby's moaning about Theo, Remi tells her that it's about time she took responsibility and sorted things out with him—for the band's sake!
When Kirby finally visits Theo with an olive branch, Theo assures her that he's ready to listen as she explains her fears over surfing. Though understanding, Theo still feels hurt that she wasn't able to confide in him whilst they were in a relationship, particlarly since he was so open with her about his own painful experiences growing up.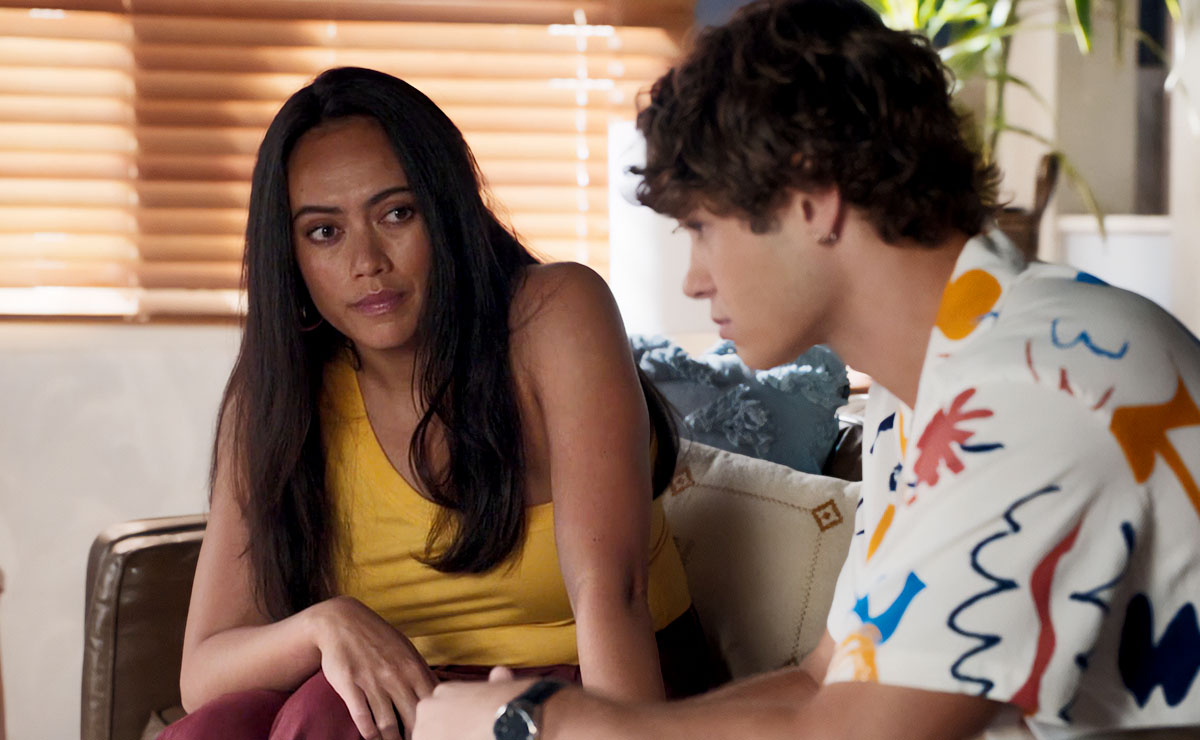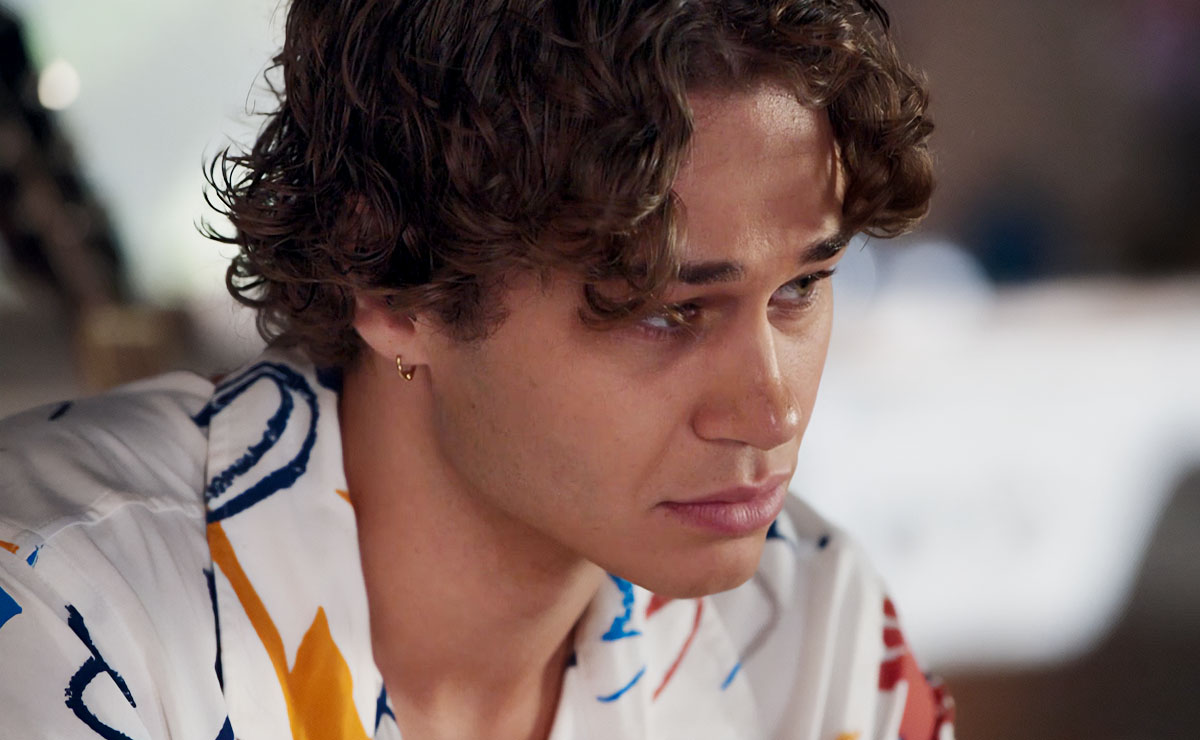 The two are soon forced together however when Justin drops a further series of bombshells. After initially sharing the disastrous news that the venue has pulled out of the launch due to electrical problems, Justin later reveals to Remi and Kirby that he's managed to line up an even more impressive venue—The Palais Metro.
Remi and Kirby are once again impressed with their manager's skills (we're finding it pretty difficult to believe too to be fair), but as is usually the case, Justin reveals that there's a catch, and it's a whopping big one at that. The only date available for several months… is tonight!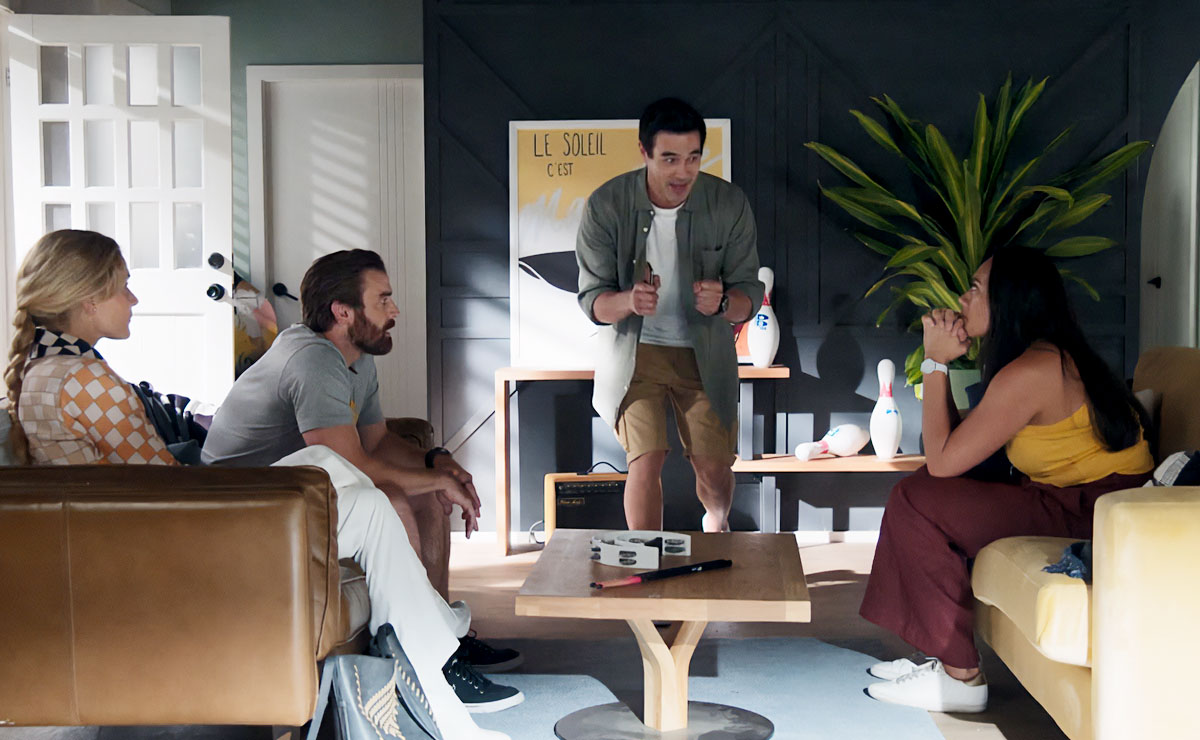 "Impossible!" cry out Kirby and Remi, but Justin insists it's going to happen, the album is going live this evening. The venue is the place where all the music journos hang out, and who knows where it could lead if they were to hold the launch there.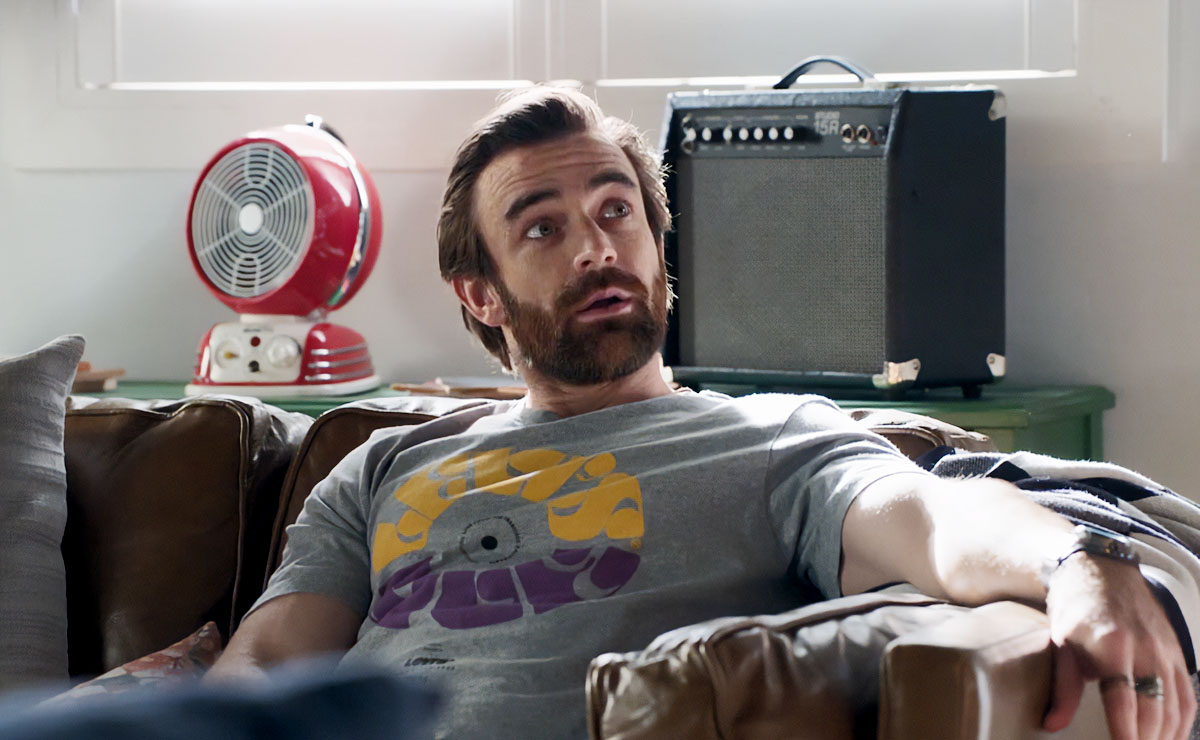 When the band reconvenes, it's chaos. Remi still has to do a final pass on the mix and they don't even have a name for the album yet. The thought of having to go through a press Q&A also unnerves frontman Theo, with Eden promising to punch someone in the face if she's forced to schmooze with the journos.
Kirby can see that Theo is bricking it, but he rebuffs her attempts to talk with him.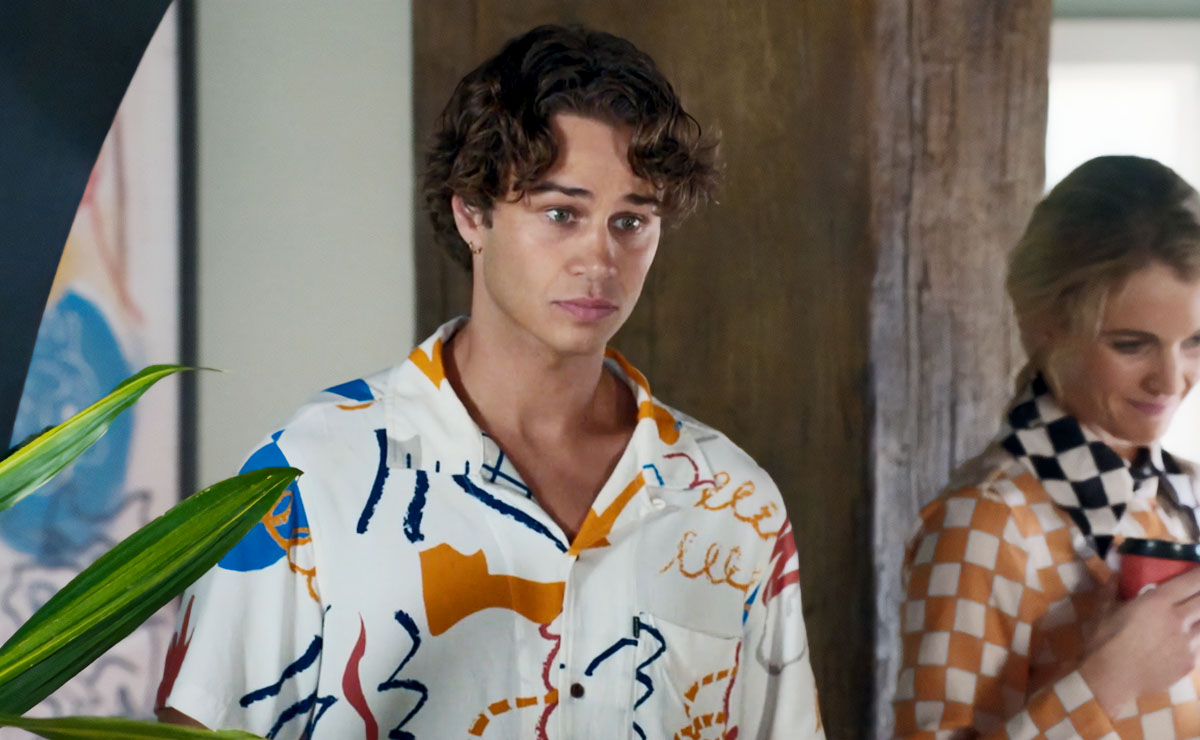 Against all the odds, the band make it to the venue that evening for what promises to be the biggest night of their career so far.
But with so much tension and anxiety running through the band, will Justin and Lyrik manage to pull it off?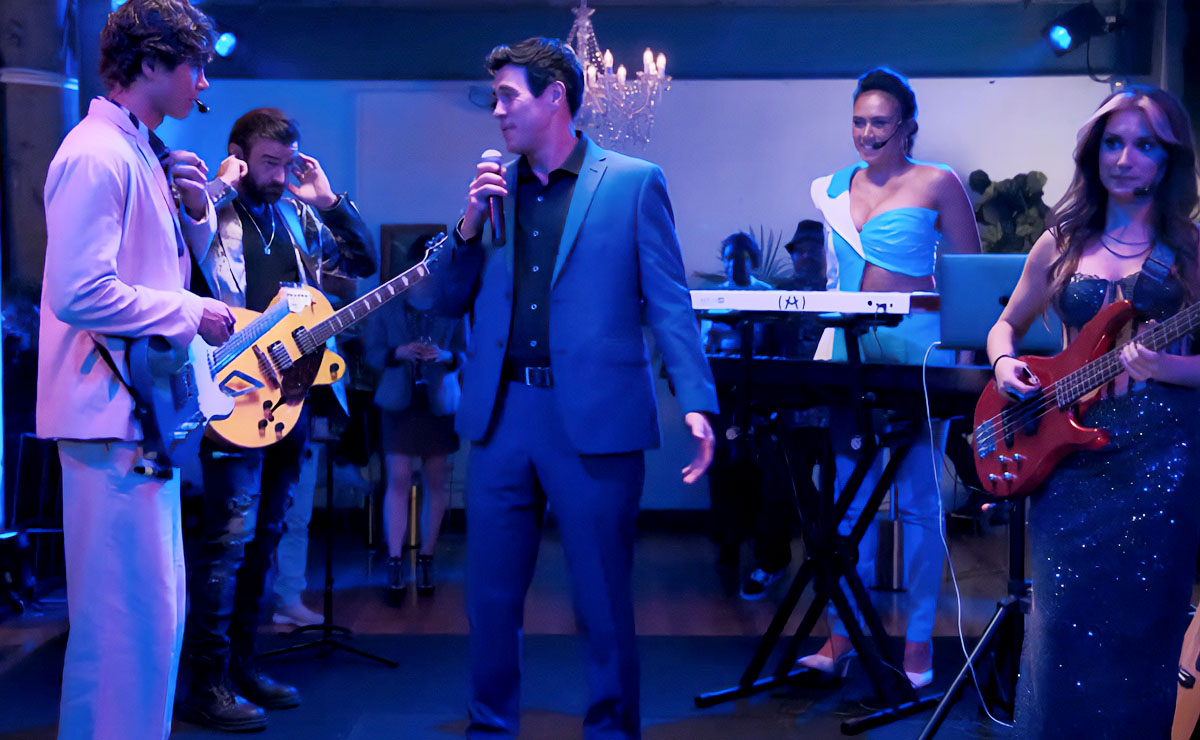 ---
Elsewhere in Summer Bay, loneliness hits Irene (Lynne McGranger) like a brick wall following John's (Shane Withington) departure from the Beach House.
With Irene enjoying having some company around the place, after living on her own for the past year, John found it difficult to break the news to her that he was going to move back home now that he's recovered from his recent hospitalisation.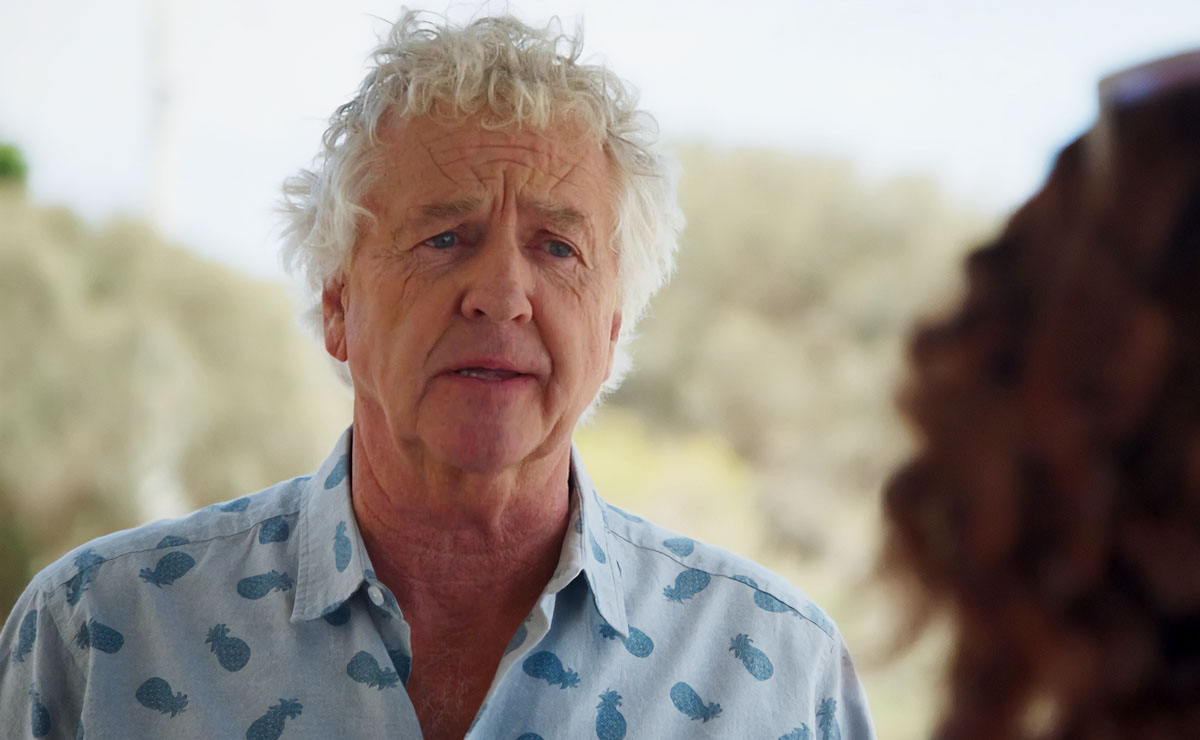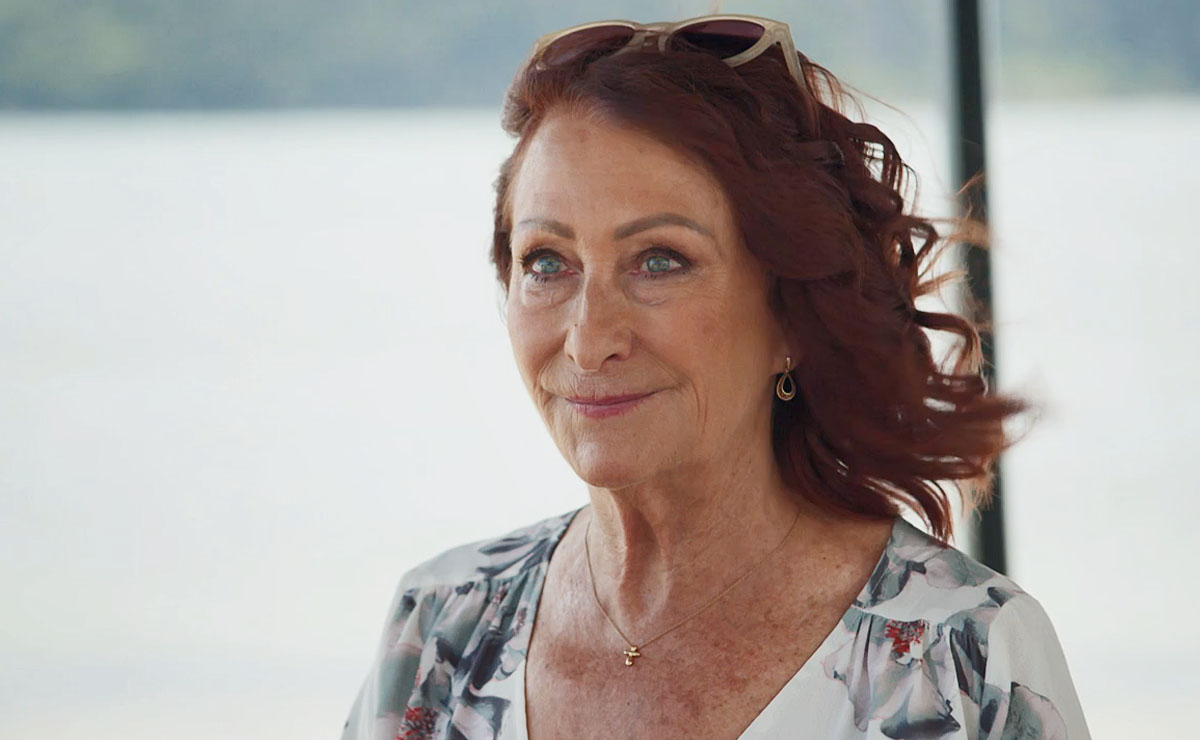 After explaining her situation to Marilyn (Emily Symons), Irene was reassured that she had friends all around her whenever she needed them.
Next week, Irene tells Marilyn that she was right, just because she lives alone it doesn't mean she has to be a hermit. In fact, she's going to call John and invite him over for dinner.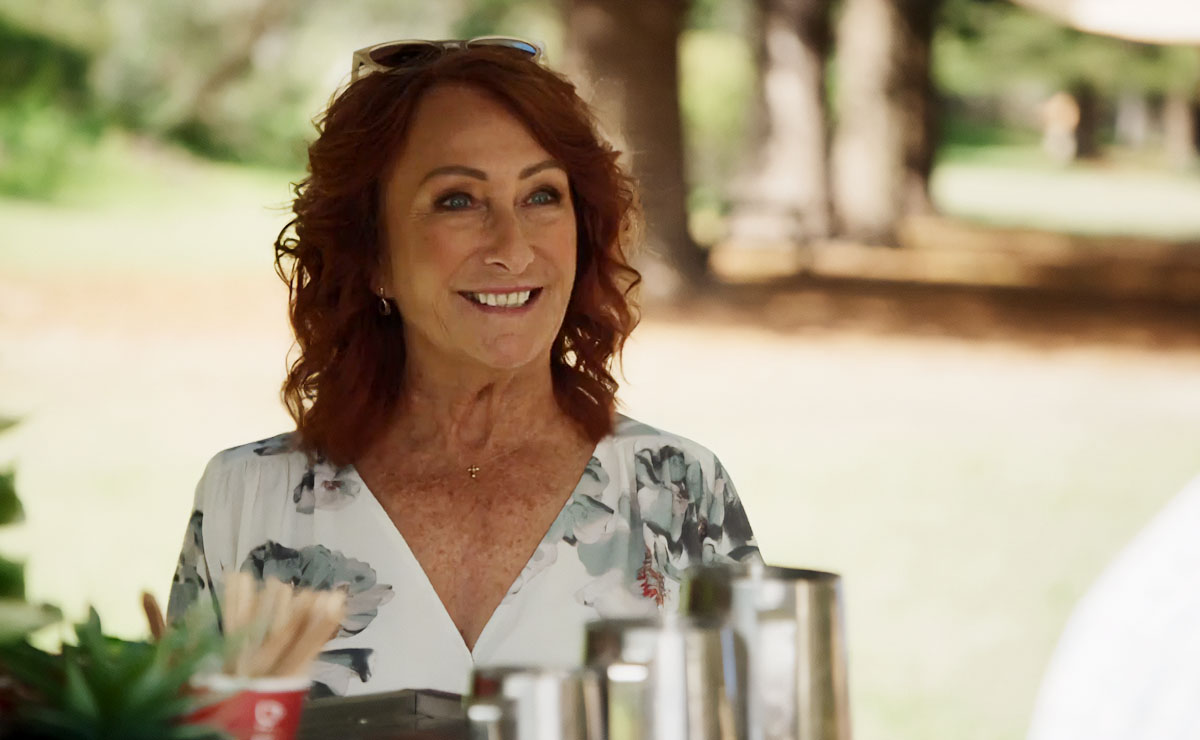 After getting confirmation from John, Irene heads off to prepare, leaving Alf (Ray Meagher) to question Irene's plans with Marilyn—didn't John only just move out today?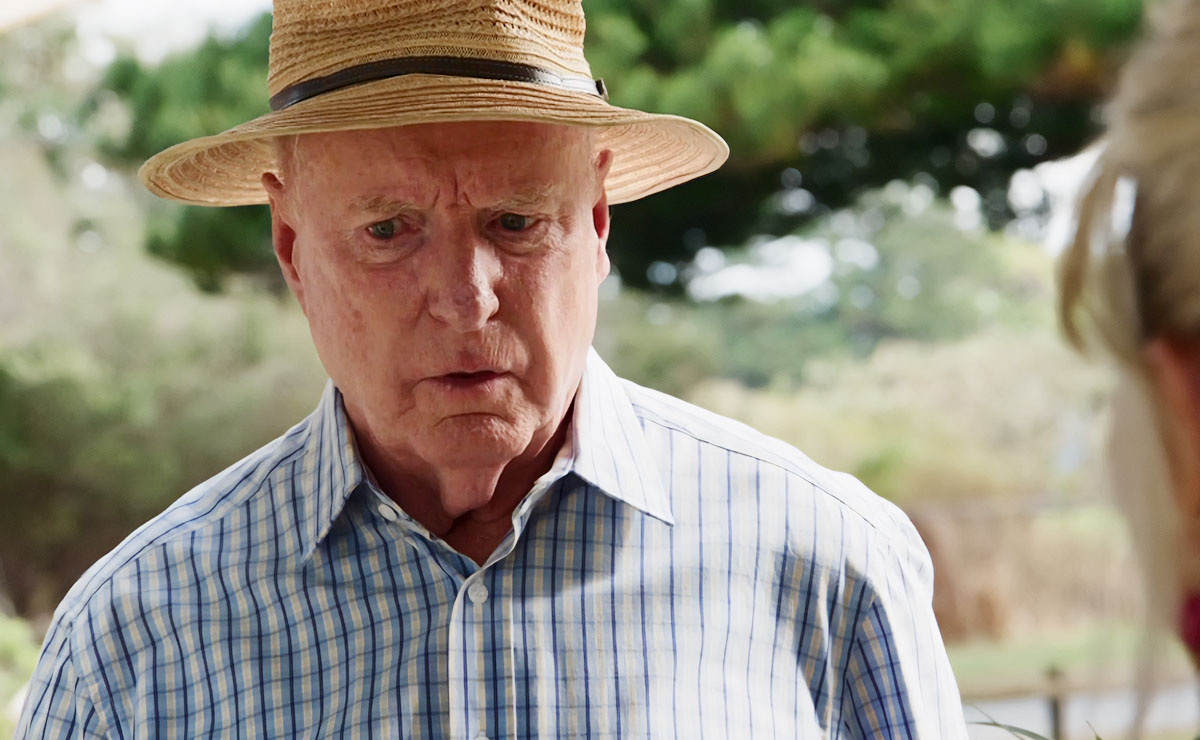 Marilyn confirms Alf is correct, and clearly putting on a facade to hide her disapproval, observes that Irene obviously enjoys John's company (and we imagine John enjoys spending time with someone who doesn't constantly snipe at him, so perhaps they should mind their own!).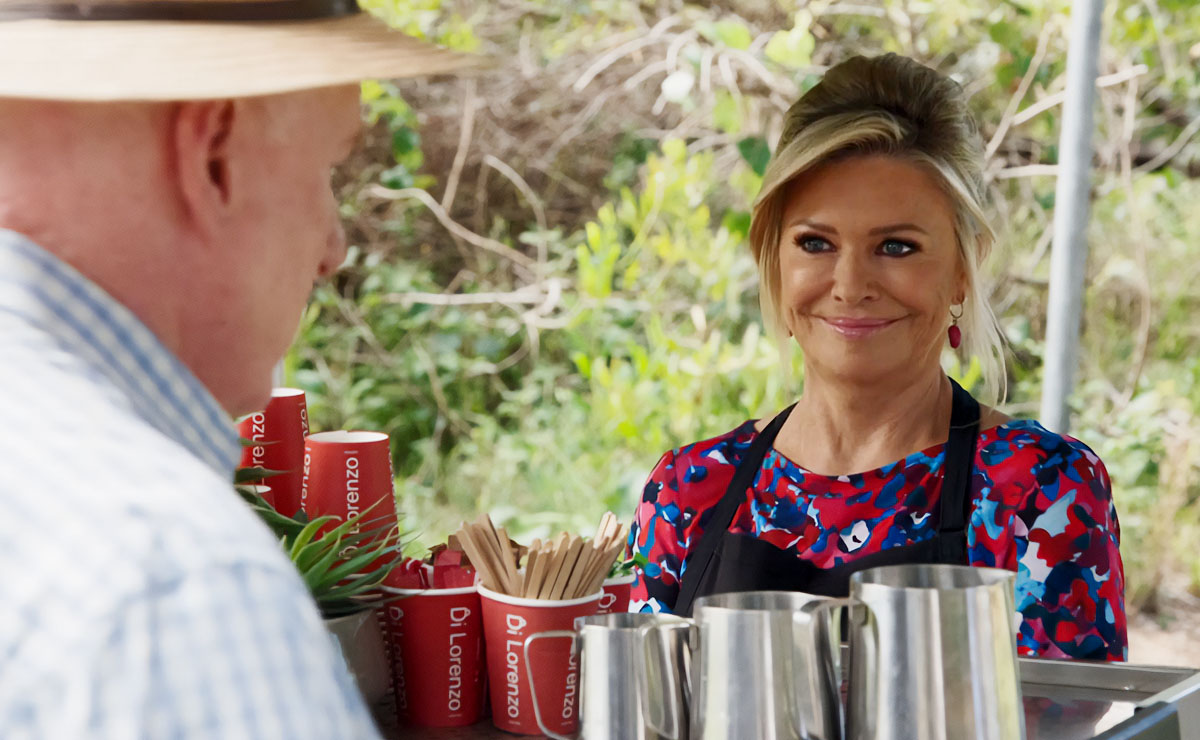 Irene is in high spirits that evening as she prepares a mean looking lasagne, lays out the table, and gets the Scrabble out of the cupboard—she's all set for a perfect evening of entertaining.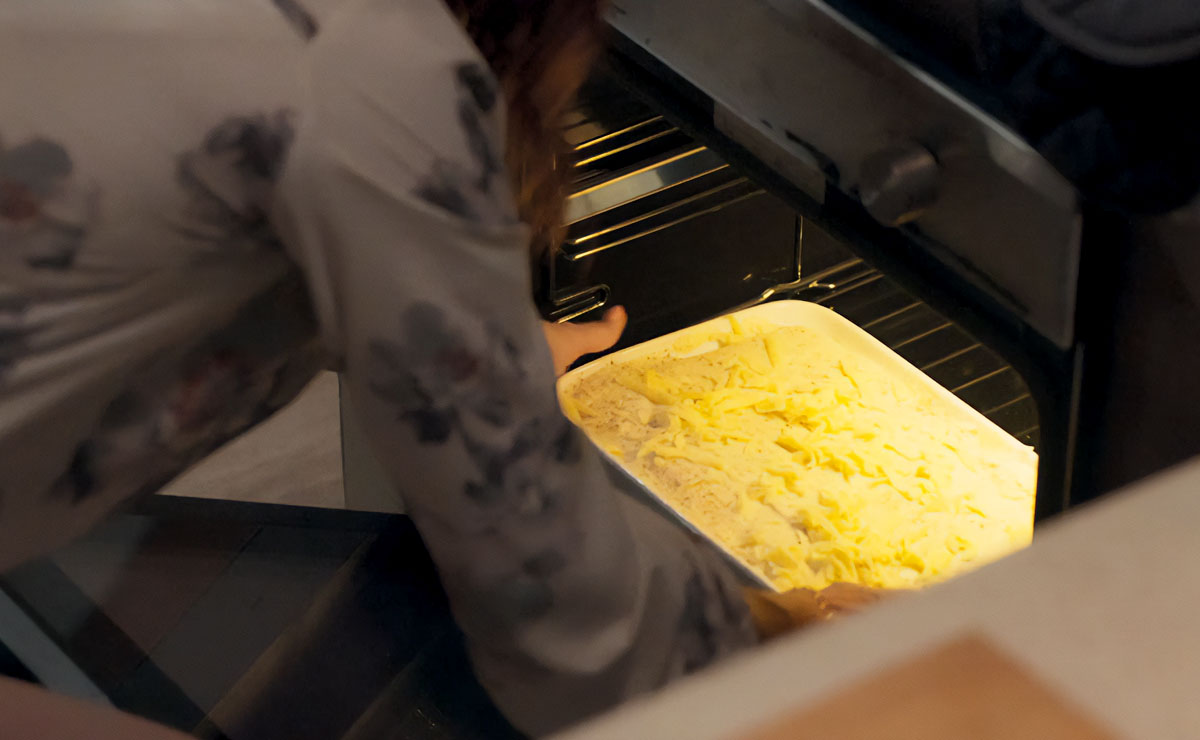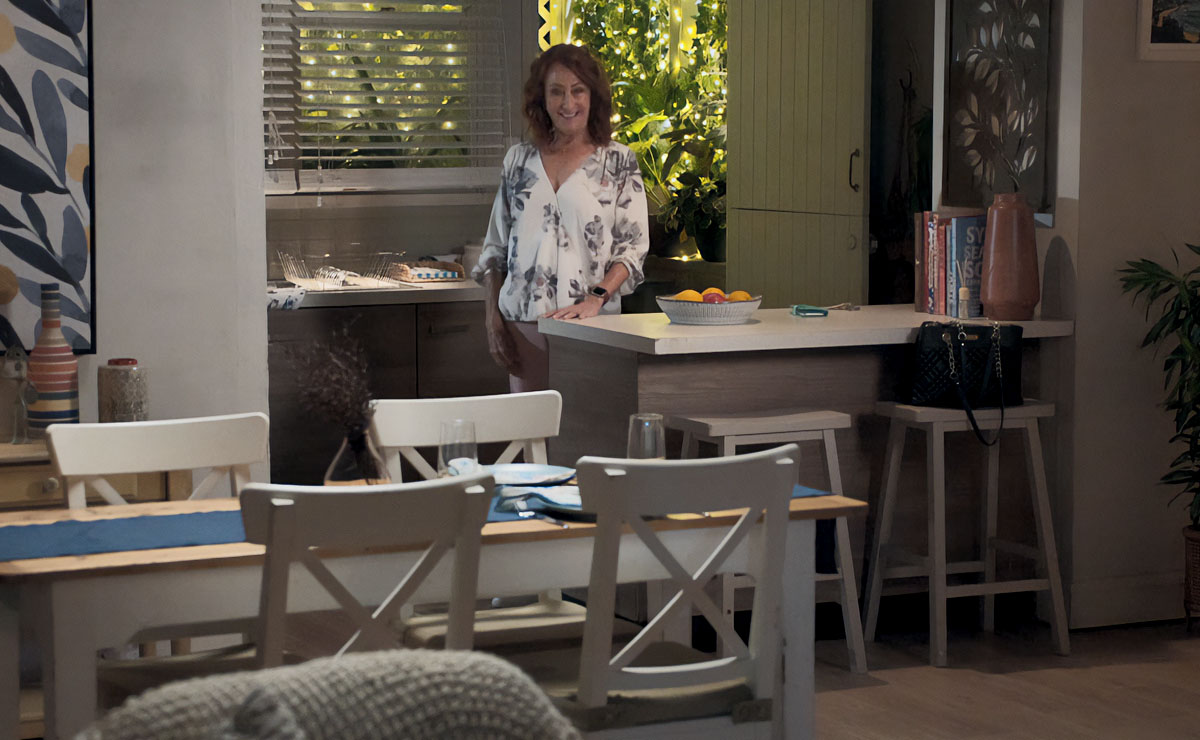 But when Irene nips back to the diner to pick up a dessert, she receives a text from John cancelling their plans in order to have a video call with son Jett, who's just returned from his honeymoon.
Irene is clearly saddened as she decides to stick around and help Marilyn close up, commenting she now has nothing better to do, and Marilyn feels bad for her.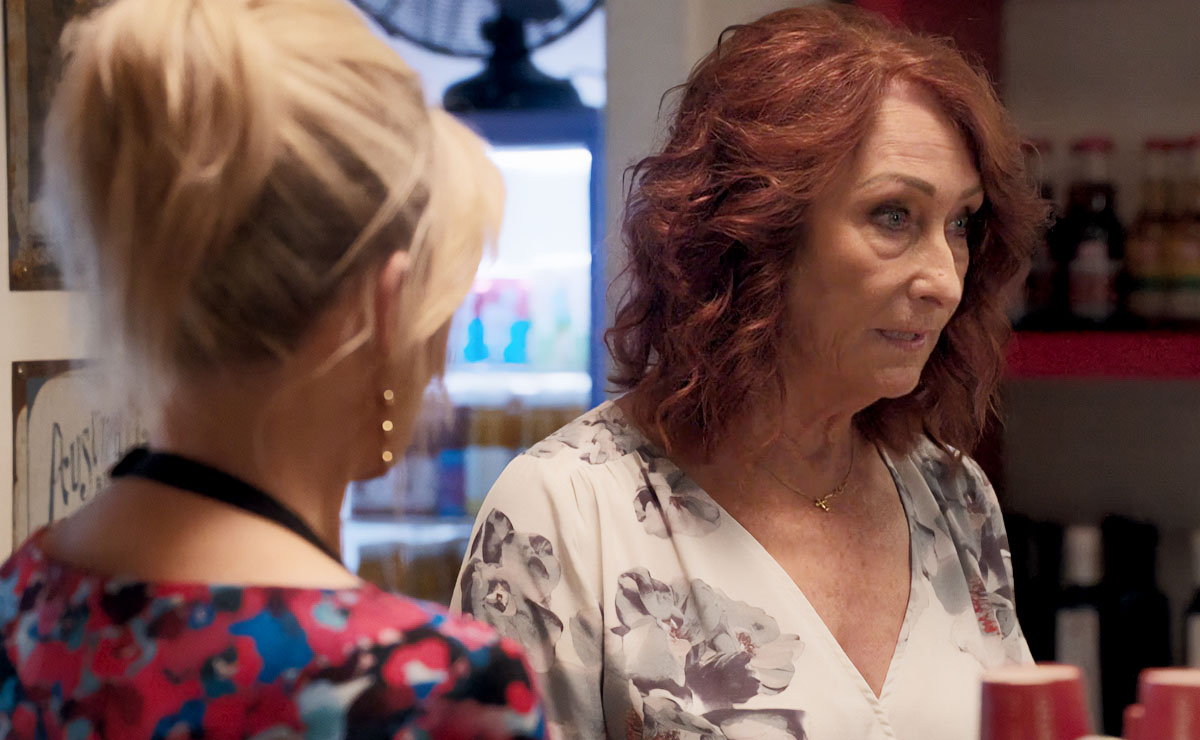 The next day, Marilyn puts forward her theory to Alf that Irene may have genuinely begun to fall for John (here we go again!), after their prank romance a couple of weeks ago.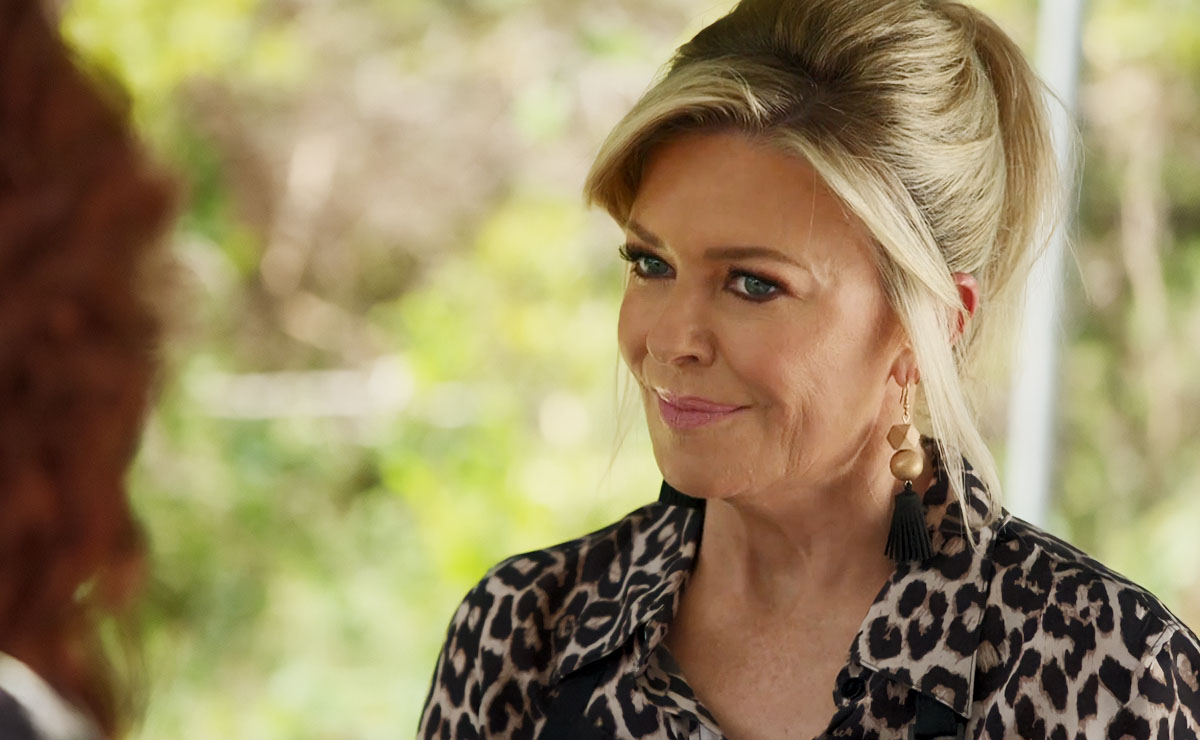 Finally declaring that she would now be okay with the idea of Irene starting a relationship with her ex-husband, Marilyn goes ahead and gives Irene 'her blessing'.
"Marilyn, I do not have feelings for John!" an exasperated Irene explains, pointing out that the only thing her heart was craving last night was some company for an hour or two.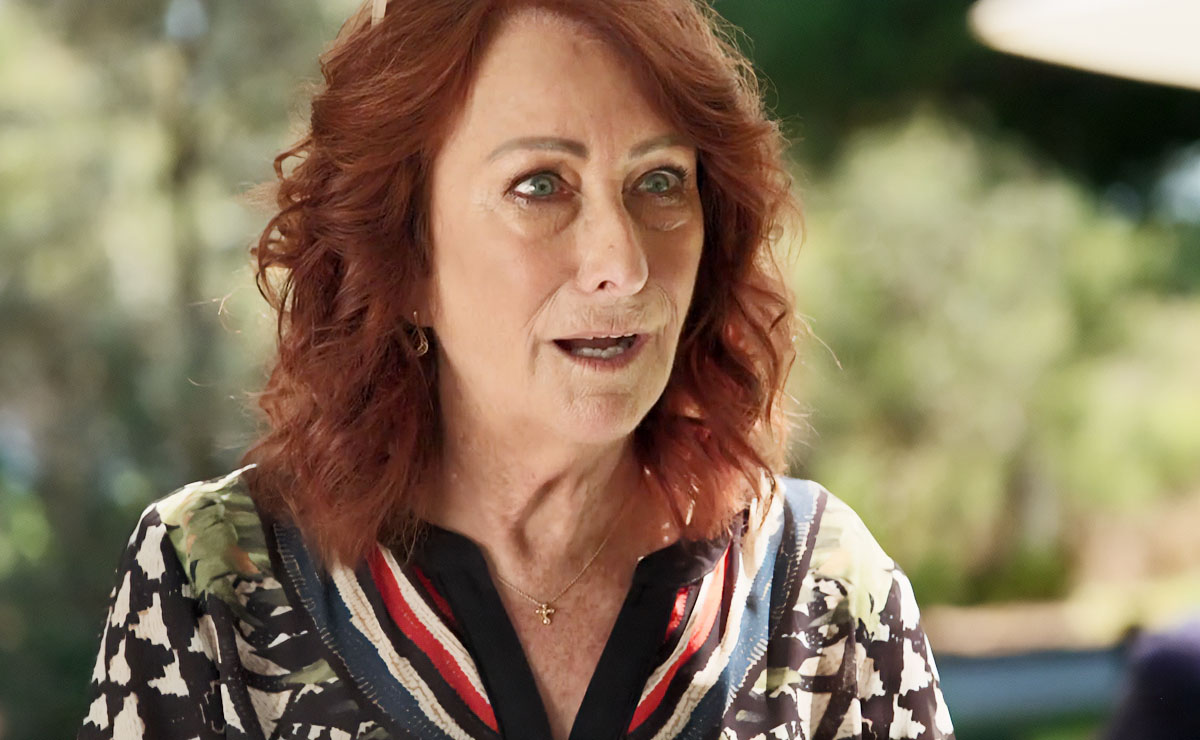 Trying to make up for the misunderstanding, Marilyn later invites Irene round for dinner at her place, thinking they could perhaps have a tarot evening. Irene accepts the invite but balks at the idea of tarot.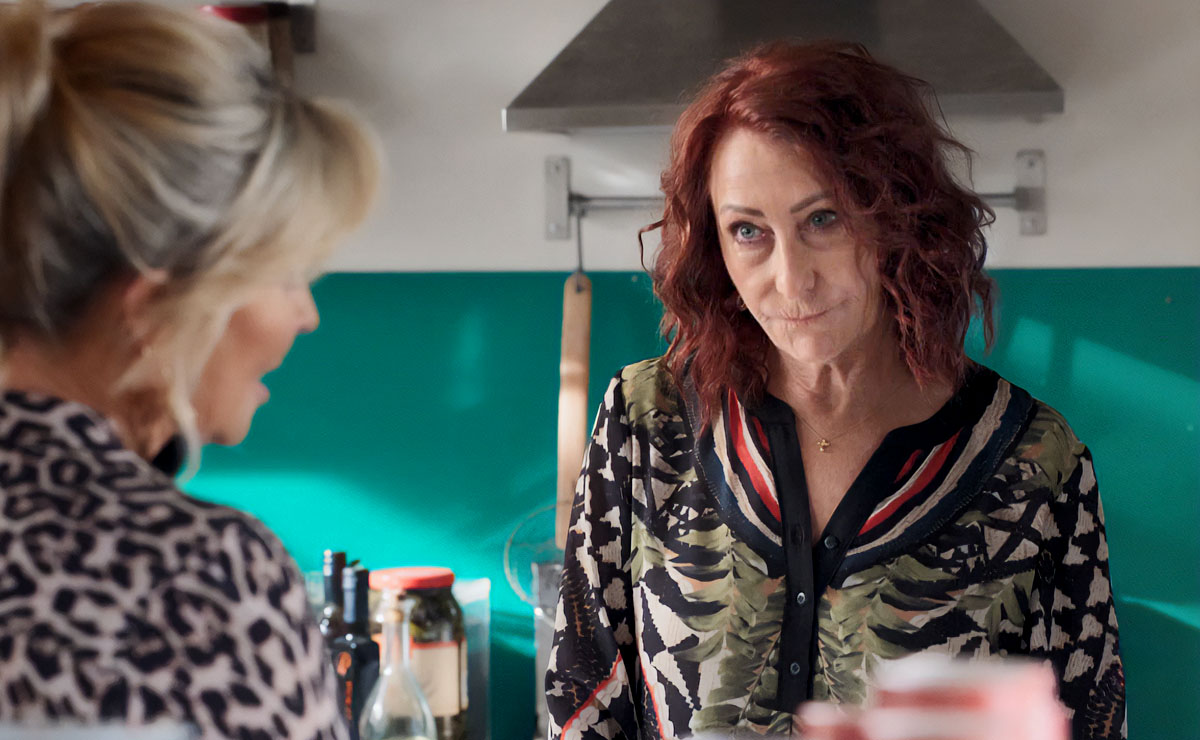 When Marilyn then suggests she invite Leah (Ada Nicodemou) along too, Irene can see clear as day what Marilyn is up to.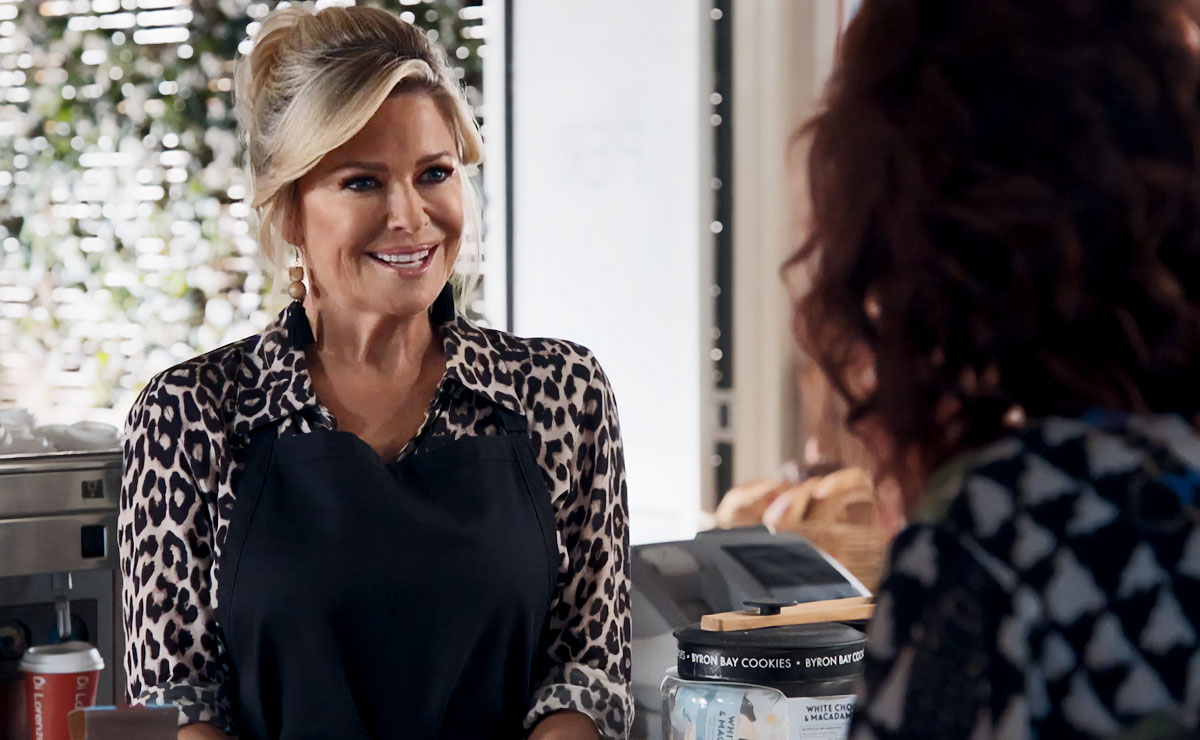 "You mean invite her to a charity night for your poor, sad, lonely old friend?" Irene snaps. "Thanks Maz, but no thanks."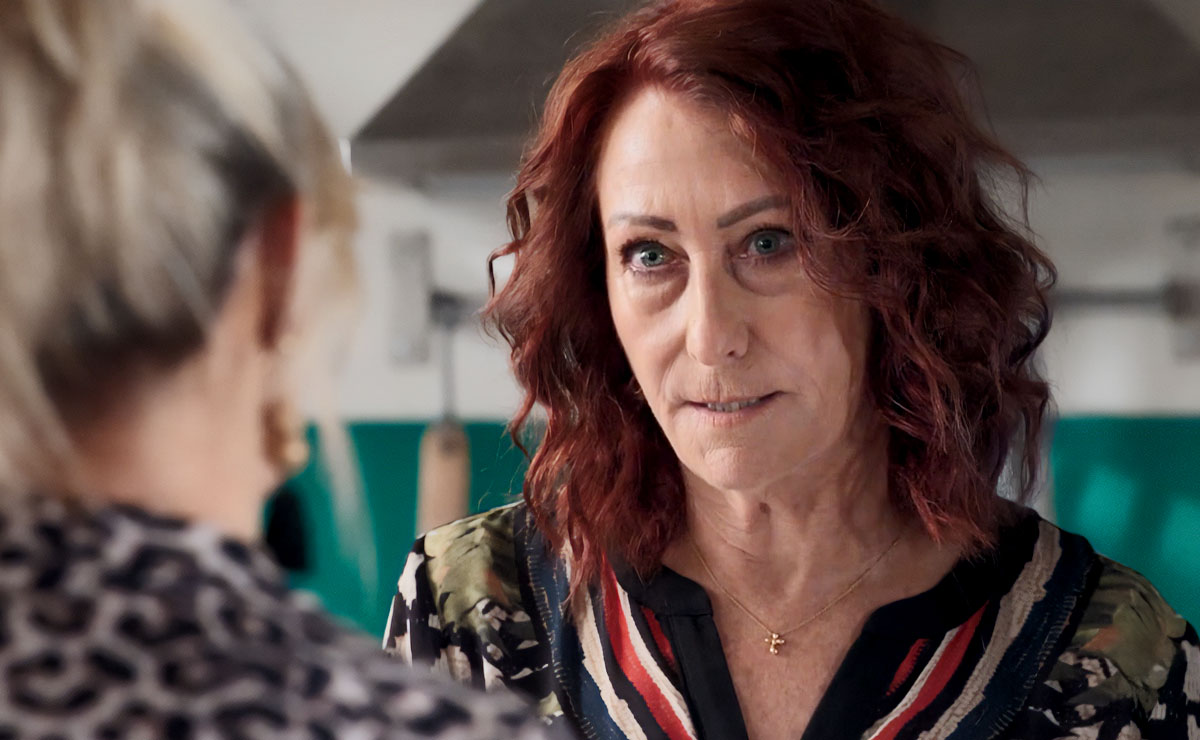 Has Marilyn just managed to make things even worse for Irene?
---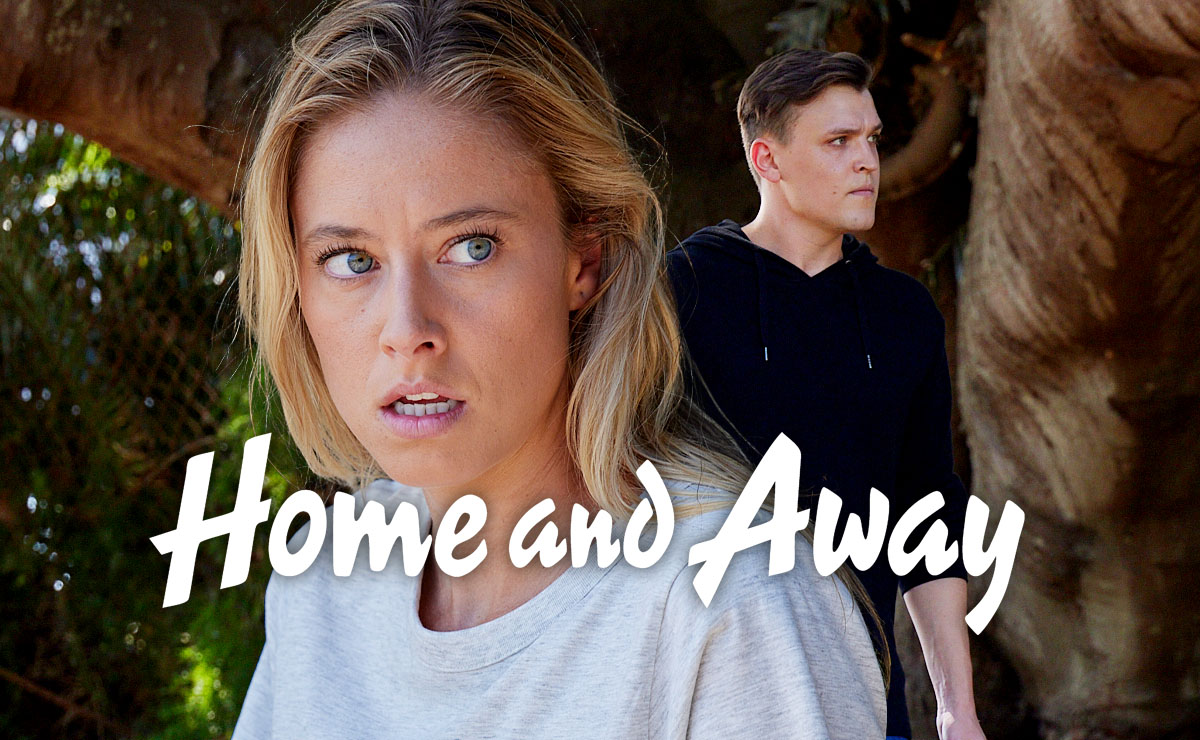 Felicity makes a bold move when her attacker once again ups his demands—will her huge risk pay off?
---
Monday 11th September (Episode 8081)

Theo feels betrayed by Kirby. Justin gets bad news about the imminent album launch. Marilyn misreads Irene's feelings.
Tuesday 12th September (Episode 8082)
Felicity's blackmailer ups their demands. Justin puts a rush on Lyrik's album launch. Kirby confides in Theo.
Wednesday 13th September (Episode 8083)
Theo chokes at Lyrik's launch. Felicity is haunted by her assault. Marilyn rallies for Irene.
Thursday 14th September (Episode 8084)
Mali feels disconnected from his business. Tane and Cash race to find Felicity. John is worried about Alf.
Friday 15th September (Episode 8085)
Cash's professionalism is put to the test. Rose prepares to meet Mali's mum. Alf shuts down John's concerns.
Spoilers in your inbox every weekend!