Home and Away Spoilers – Leah threatens to leave Justin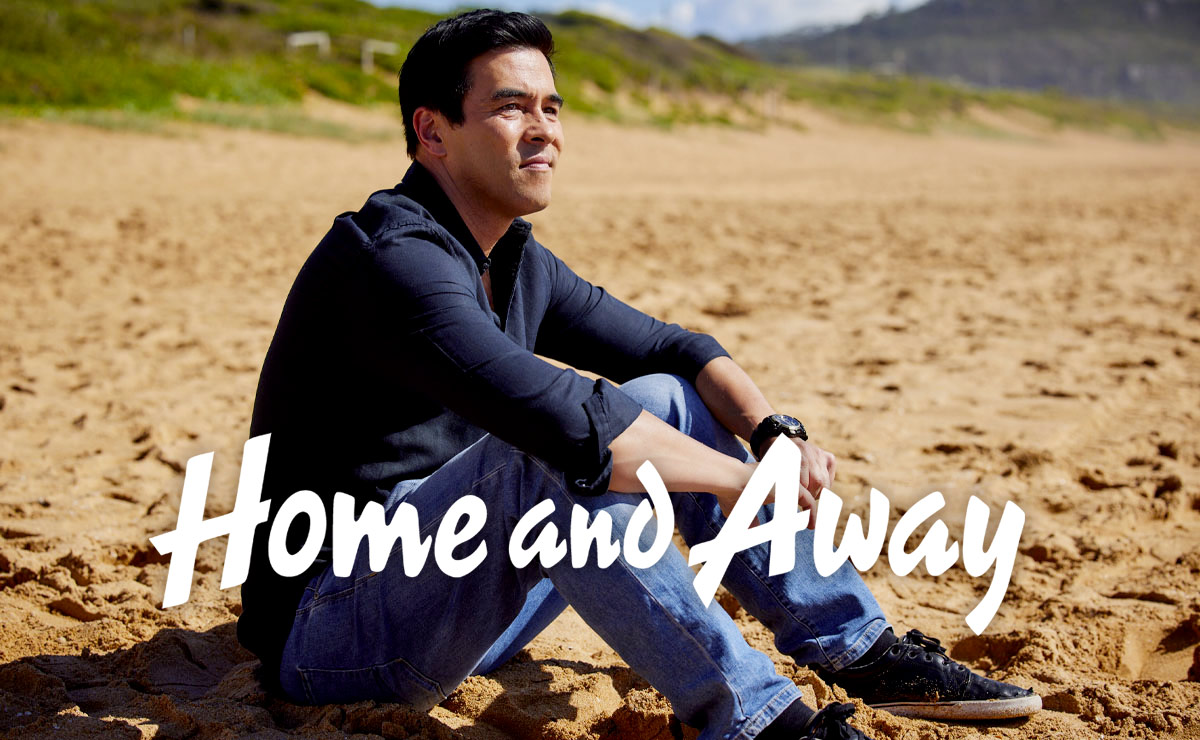 Next week on Home and Away in the UK, Justin and Leah's relationship is put under threat by Justin's anger issues – is Leah ready to walk away?
Justin (James Stewart) is forced to face a harsh reality next week as his attitude threatens his relationship with Leah (Ada Nicodemou).
After admitting to assault occasioning grievous bodily harm, Justin was recently sentenced to an 18-month intensive correction order. Whilst he has miraculously managed to avoid prison time—largely thanks to a character witness statement from Alf (Ray Meagher)—he must partake in 500 hours of community service as well as attend anger management at the Northern Districts Counselling and Rehabilitation Centre.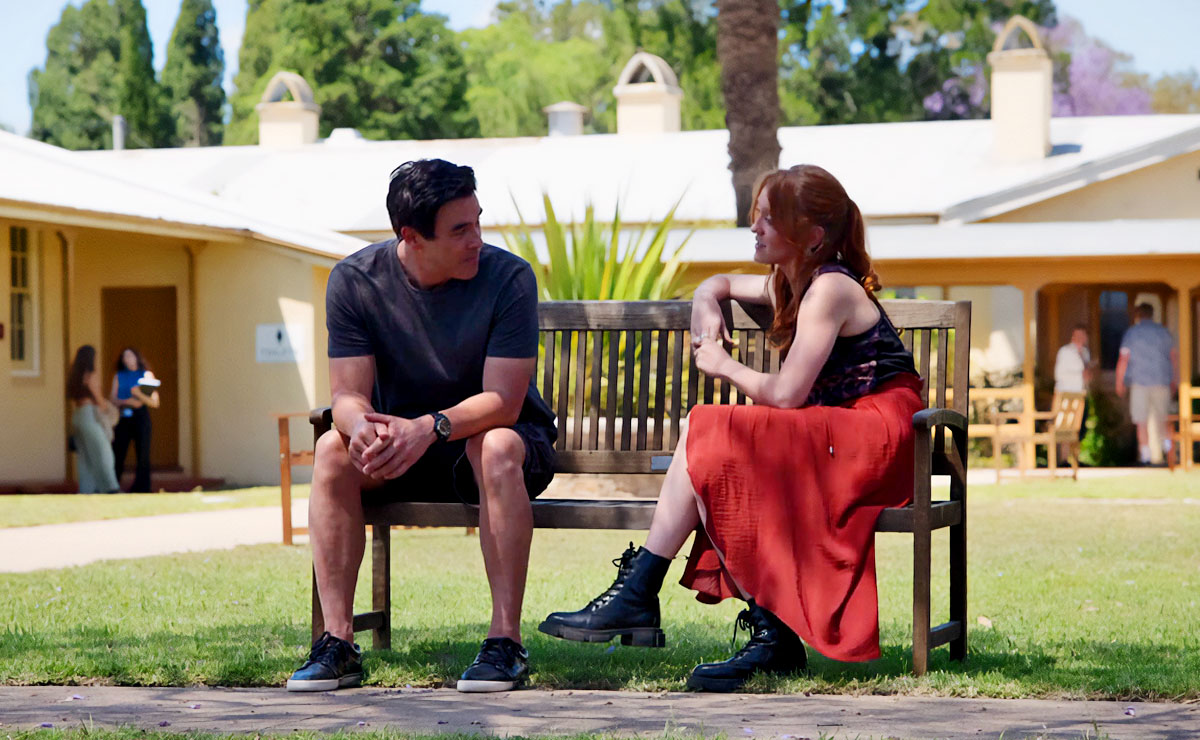 Justin was sceptical on first meeting his counsellor Amanda (Alex Malone), and struggled with her 'getting to know you' method of working when all the details were already in his file, but the pair seemed to make a breakthrough when Amanda set Justin some homework.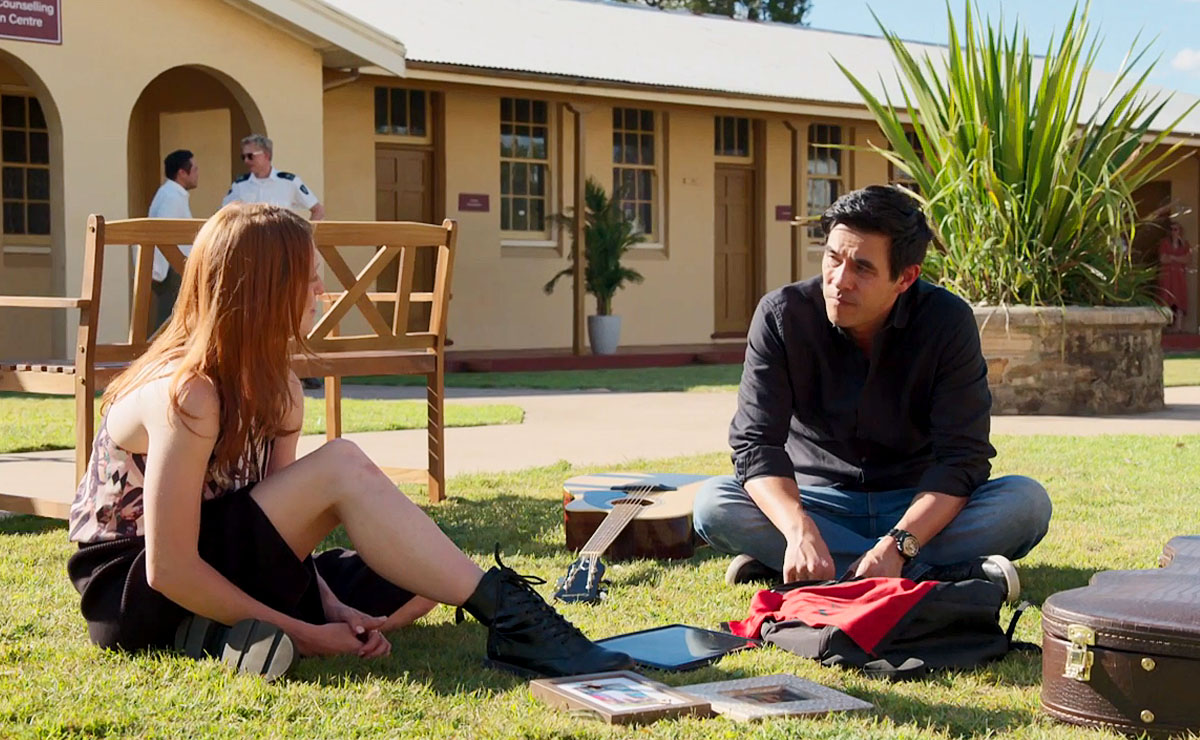 For the second session, Justin brought along his five most treasured possessions—a family photo of his siblings; a photo of Leah; Ava's footy shirt; his laptop with all of his late parents' documents on it; and his guitar. (Poor old Buddy!)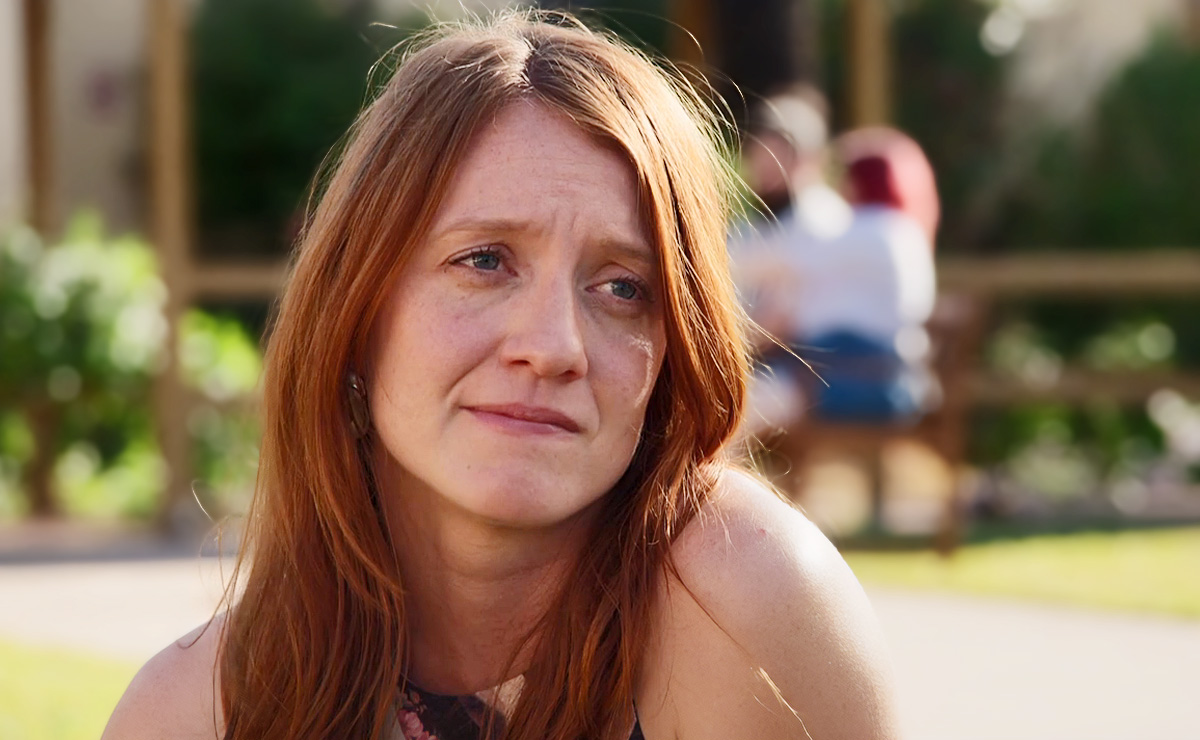 Amanda soon cottoned on to the fact that Justin felt like the protector in his family, and it was then that he finally revealed his past trauma to her—the fact that his parents Koby and Kate had been murdered, and he and his siblings had spent eight long years living in witness protection.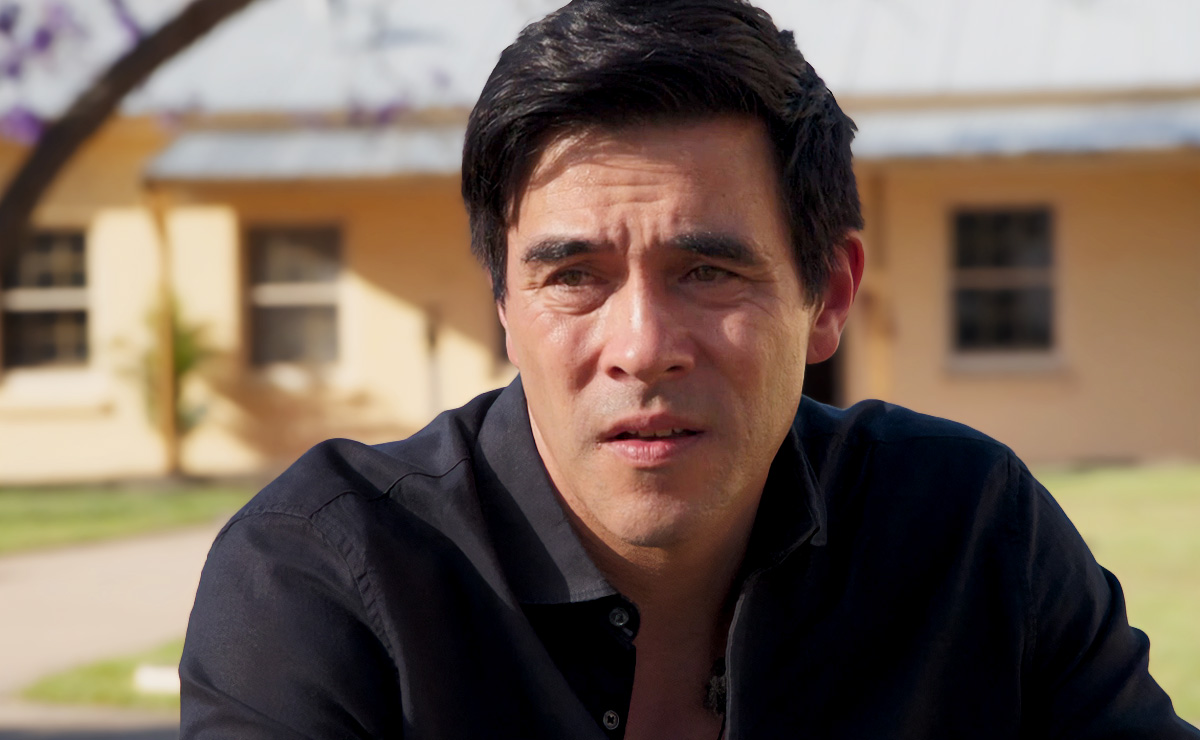 After Justin admitted that he'd never lashed out with violence in the years before the family's suffering, Amanda explained that it was his survival instinct kicking in.
After so many years spent looking over their shoulders for people wanting to hurt them, it's only natural that Justin would revert to that when put under extreme pressure.
Whilst Amanda felt that good progress had been made, Justin voiced his doubts to Leah about whether he could change, feeling that Amanda wouldn't be able to provide a quick fix after so many years of hell.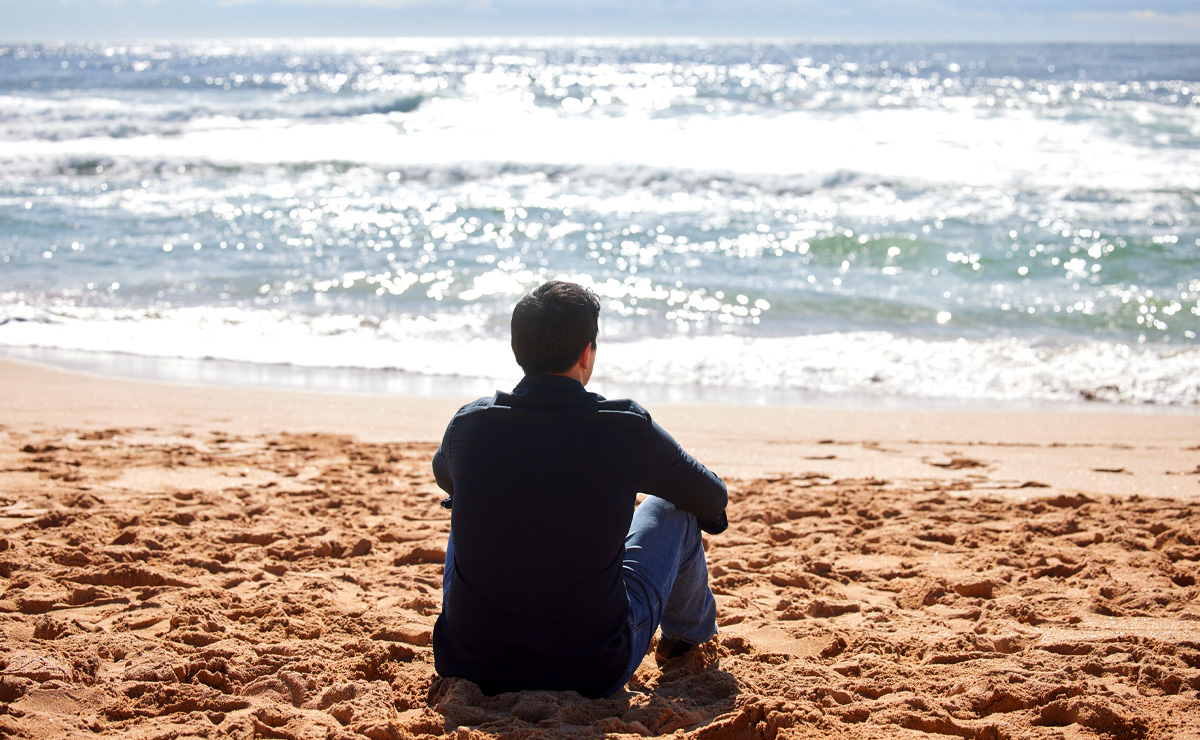 Next week, Justin is in a contemplative mood as he keeps going over what Amanda said, but still remains cynical of the whole thing.
Leah believes that Justin needs to maintain a positive attitude, but whilst he knows he has no choice but to attend the sessions as per his sentencing, he doesn't feel like they're going to make any difference.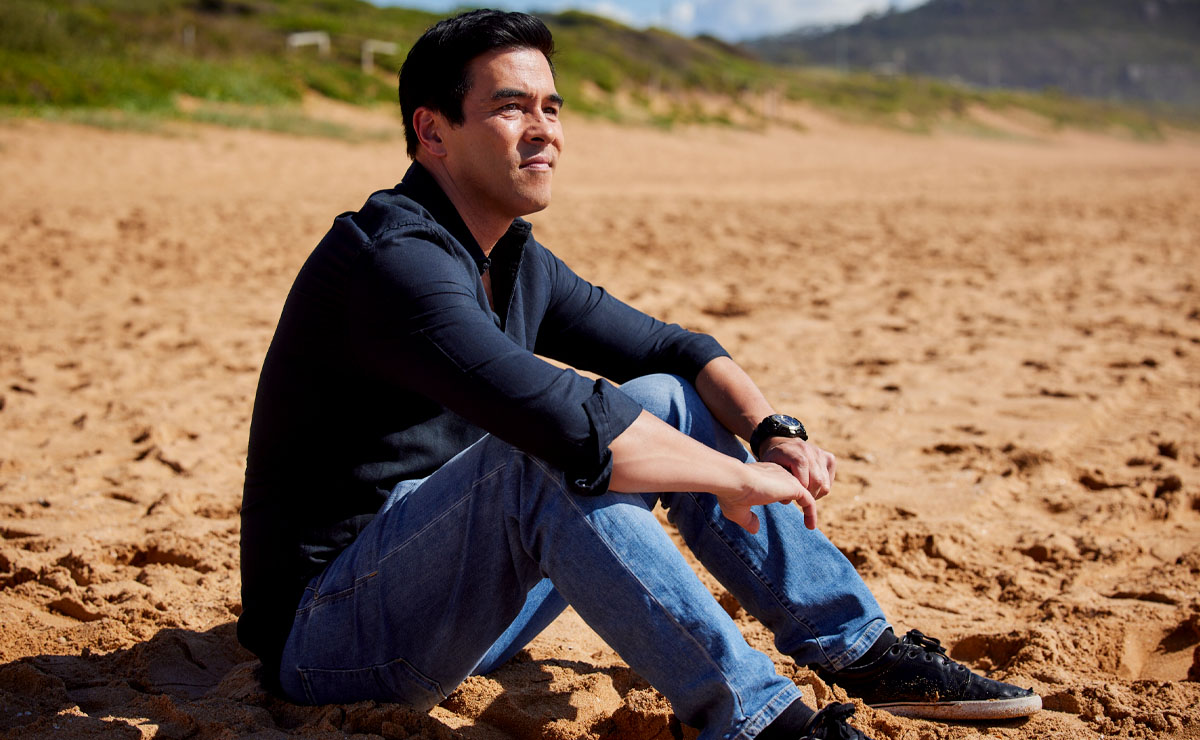 Amanda previously warned Justin that he would have to change his attitude if she was ever going to be able to sign him off, but it seems there's very little chance of that.
Leah offloads to Alf about Justin and voices her concerns about what he'll do next time he's in a confronting situation. If Justin loses it again, he'll end up in prison for sure.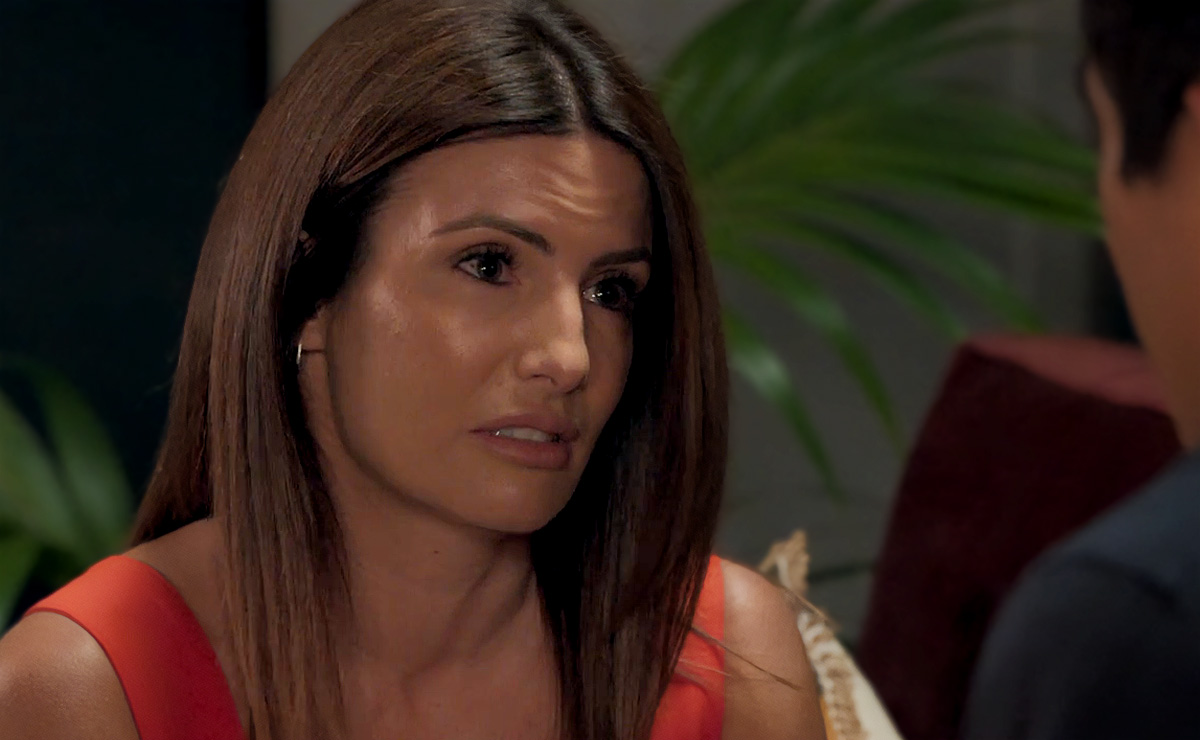 As Leah broaches the subject with Justin once again, he becomes frustrated, yelling at her that she doesn't understand. But Justin's outburst only serves to prove Leah's point of why he needs to take the counselling seriously.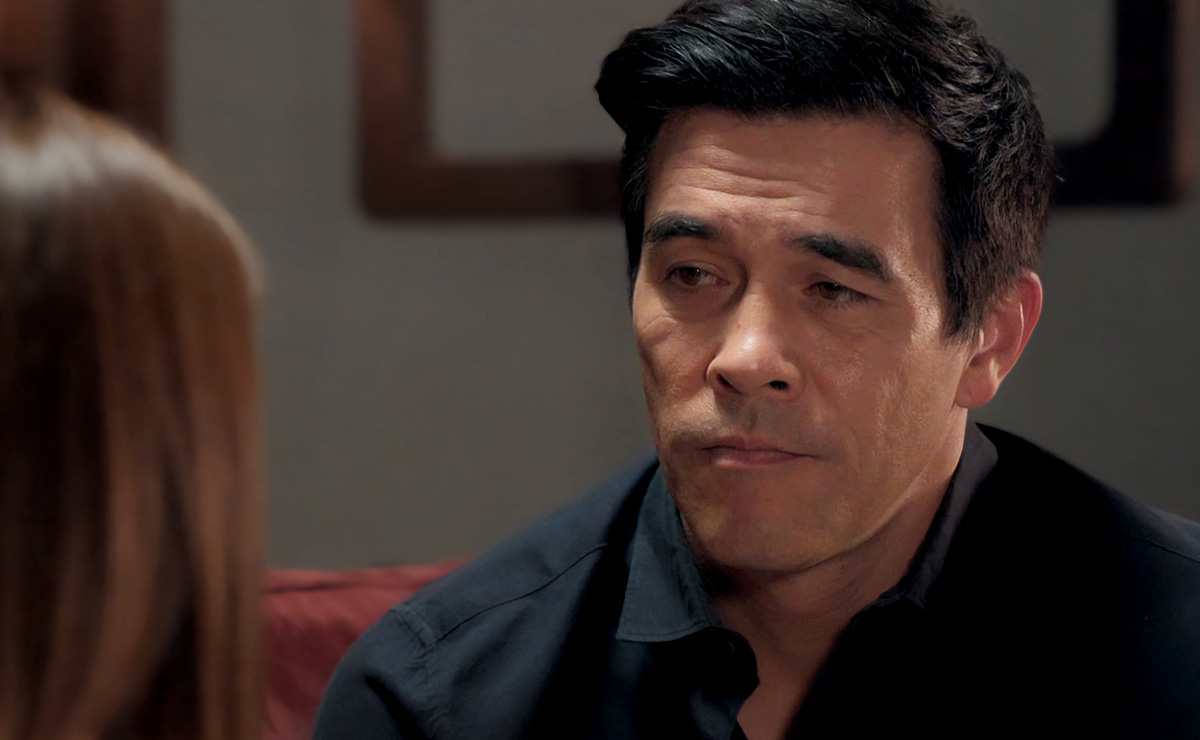 Not wanting to live life on the edge anymore, Leah is forced to issue Justin a stark warning… if he doesn't make the effort, for their sake, then she's not sure what future there is for them…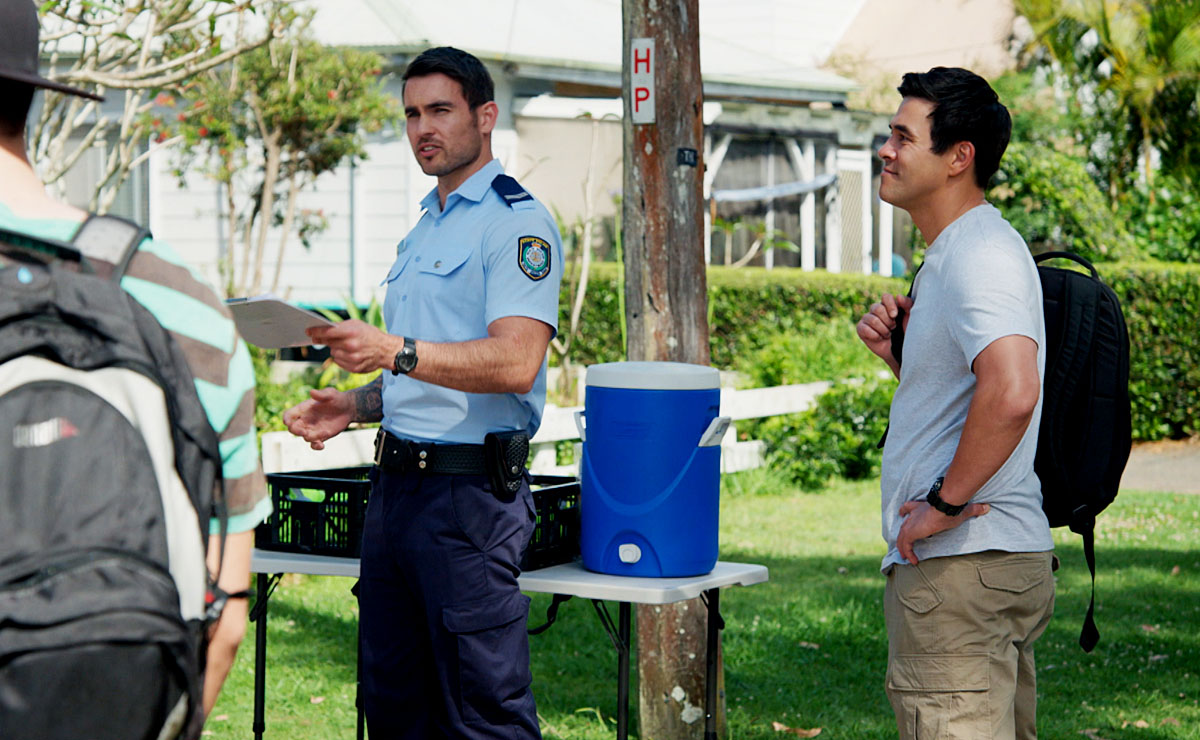 Later in the week, Justin rocks up to his first day of community service, and luckily for him it just so happens that a familiar face is on supervising duties in the form of Cash (Nicholas Cartwright).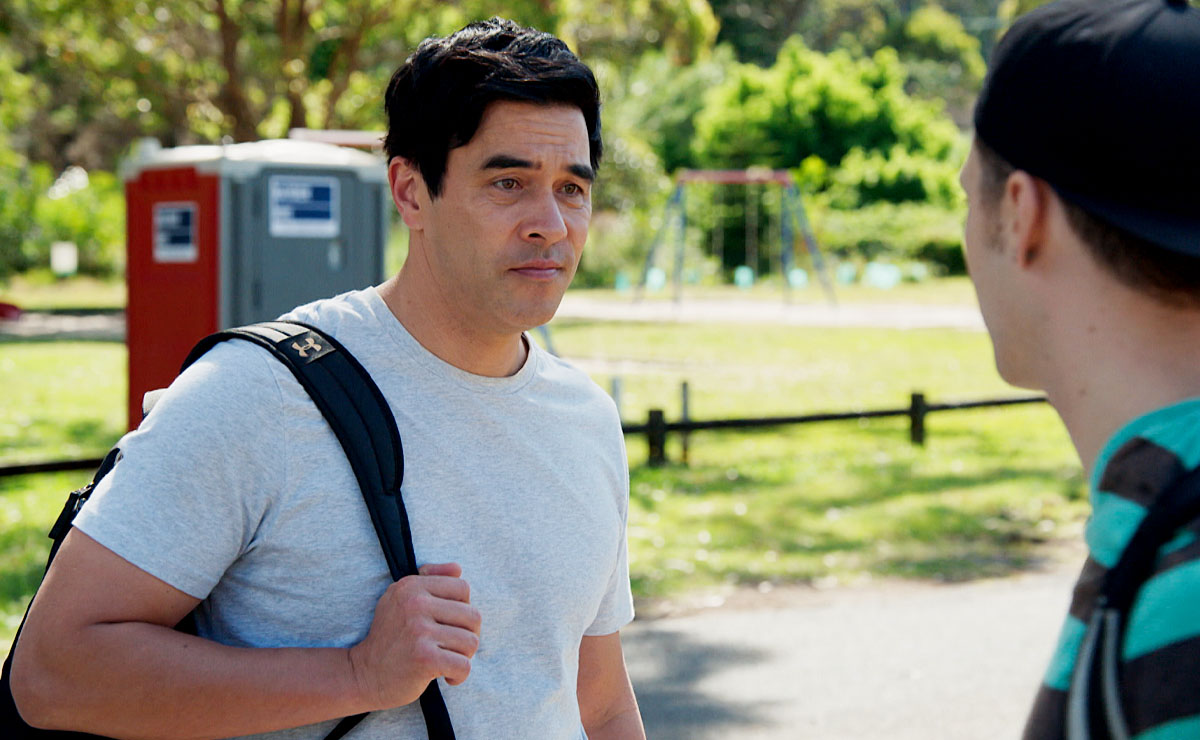 Justin's apparent friendliness with Constable Newman isn't lost on another member of the group, Robbie (Lachlan Engeler), who's soon asking Justin questions.
Justin makes it clear that he's not there to make friends, but Robbie continues to try and get under his skin throughout the day as they clear out a property.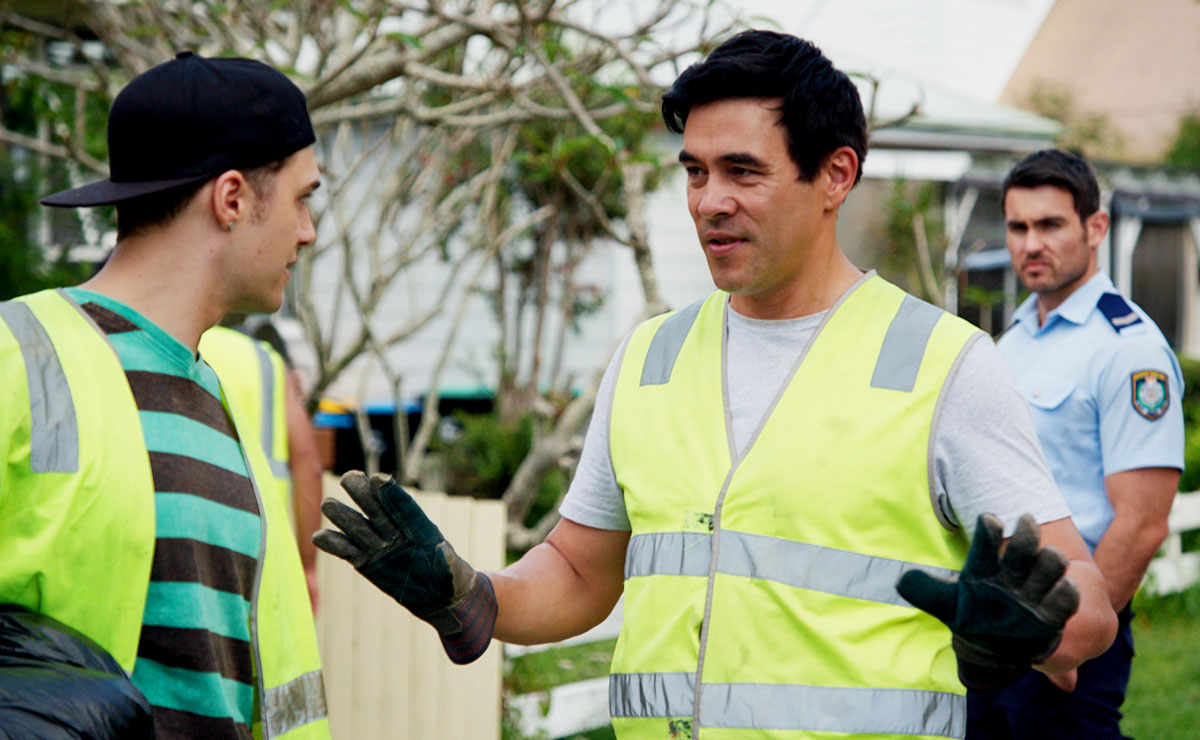 Robbie's little escapades are soon forgotten about however, when Justin returns home to find a note that has been slipped in his backpack.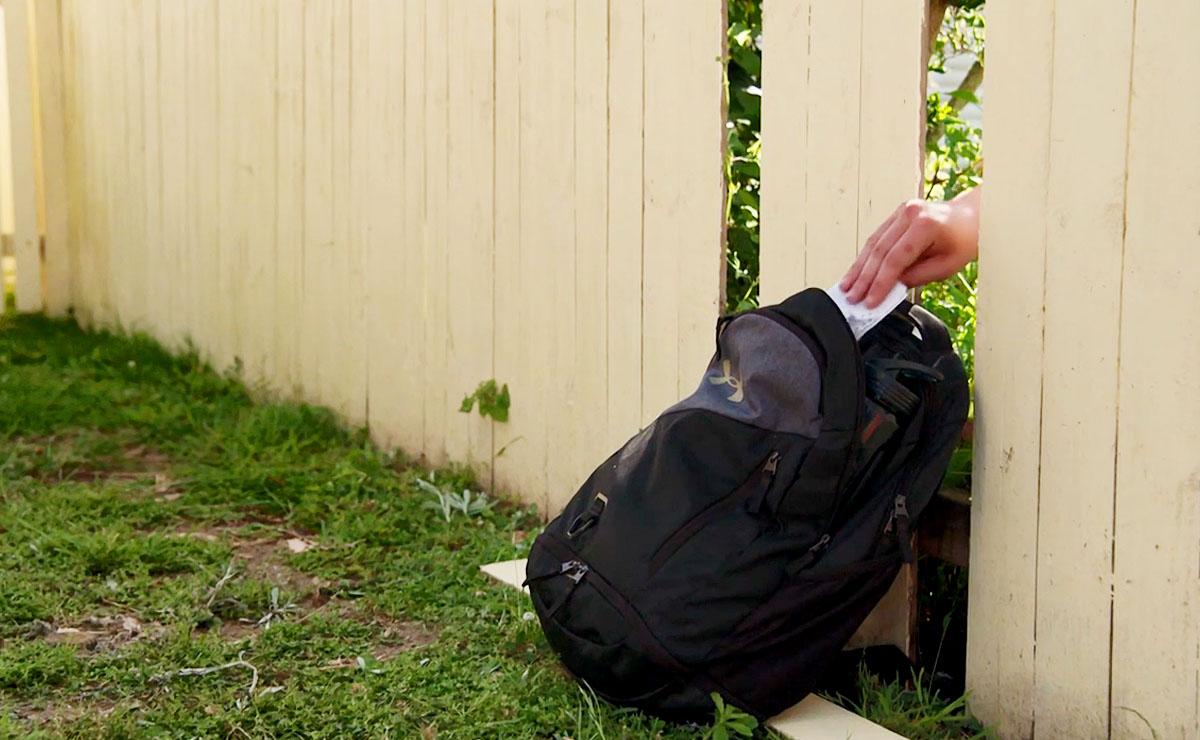 "Pleese help. Need food. I live in the house with the blu letta box."
Will Justin decide to investigate further?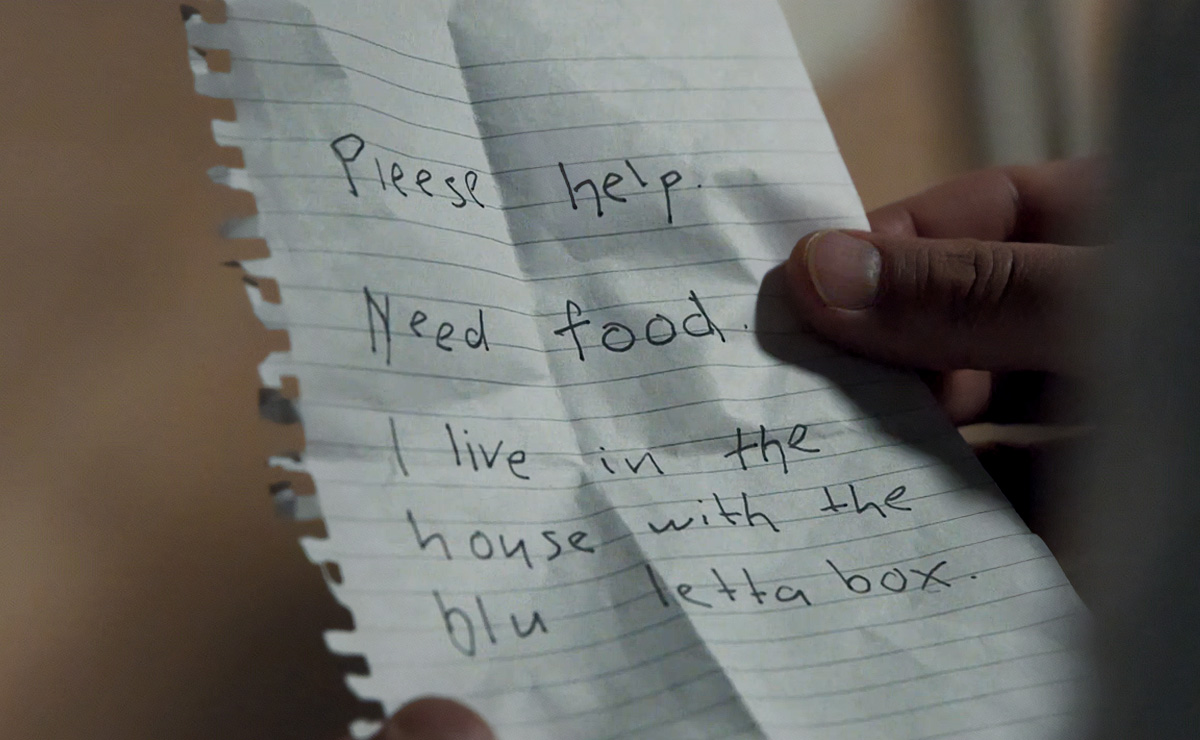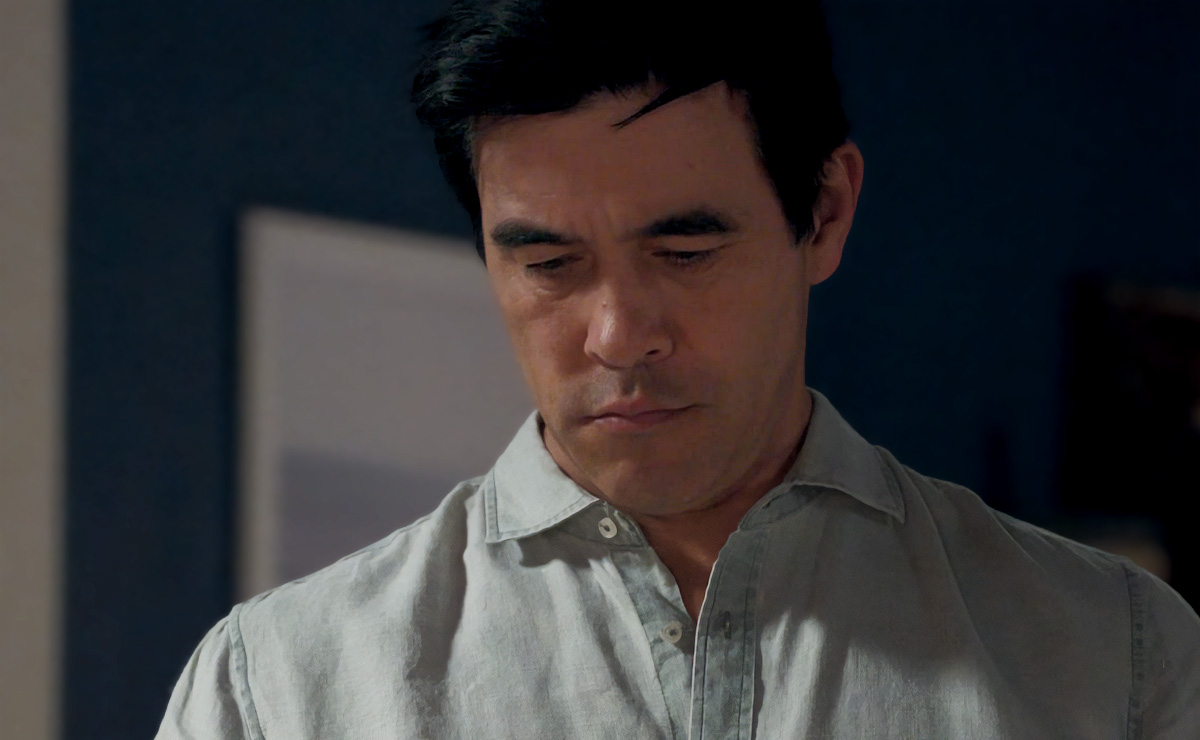 ---
Monday 12th June (Episode 8016)
Mali's makeover makes John jealous. Marilyn fights fire with fire. Are Justin's anger issues the last straw for Leah?
Tuesday 13th June (Episode 8017)
Marilyn wants out. Eden's song is a hit. Remi has big ideas for Lyrik. Mali takes pity on John.
Wednesday 14th June (Episode 8018)
Is Lyrik hijacking Bree and Remi's romance? Kirby loses her songwriting mojo. Marilyn's options are running out.
Thursday 15th June (Episode 8019)
Kahu lies about his whereabouts. Long distance is triggering for Bree. Justin gets hot-headed. Xander throws caution to the wind.
Friday 16th June (Episode 8020)
Devastating news hits Mackenzie. Justin receives a plea for help. Tane takes a gamble on Kahu. Has Xander pushed himself too far?
---
Next week on Home and Away in the UK, as Mali reveals a new look for the board shop, it inspires John to revamp the surf club.
Spoilers in your inbox every weekend!