Married at First Sight Australia – Adam's "mistakes" shock Janelle on their wedding day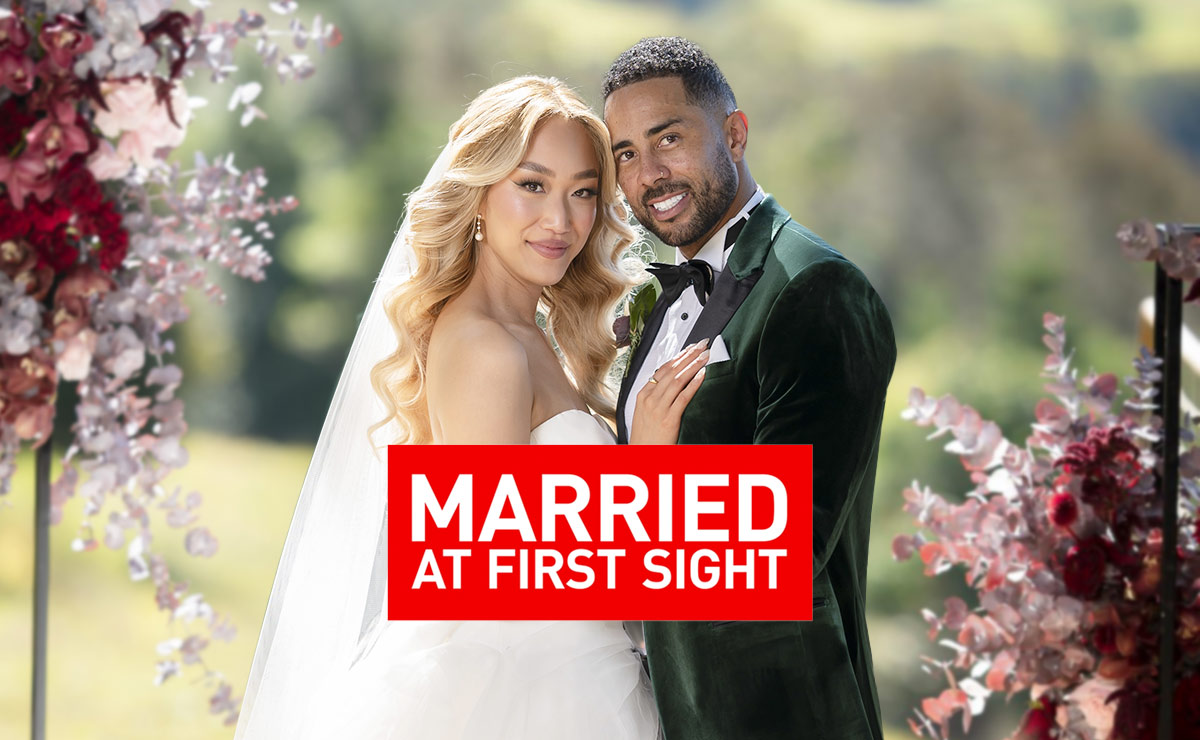 Tonight sees the third instalment of Married at First Sight Australia on E4, where bride Janelle's marriage to Adam is rapidly derailed by his part mistakes and lack of career prospects.
Read on to find out if Adam and Janelle are still together…
We're two episodes down and we've already seen four weddings – seemingly perfect pairings Dan & Sandy and Cameron & Lyndall, and trainwrecks Harrison & Bronte and Claire & Jesse.
Tonight, we get one more of each. While this year's youngest pairing Tahnee and Ollie are all over each other, things aren't so good for Adam and Janelle.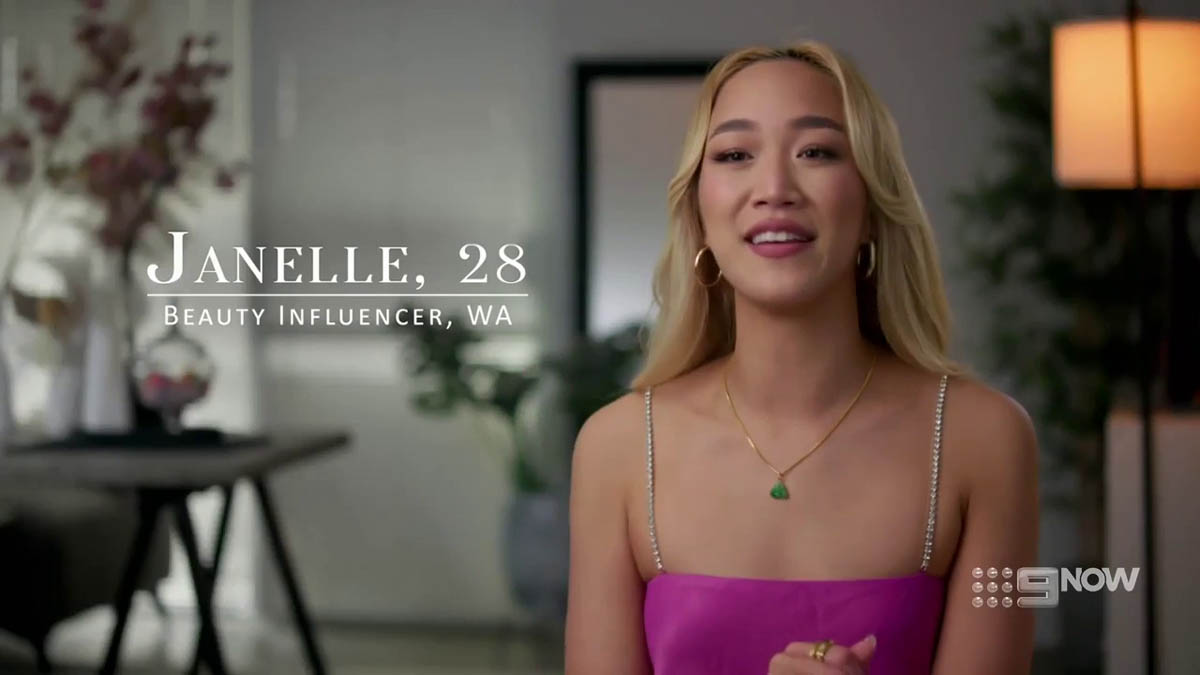 Janelle, 28, is a beauty influencer, who became "a full-time content creator" when she broke up with her ex, and she's been doing pretty well for herself ever since. While her new husband seems pretty successful himself, her attitude towards his career choices is about to send things crashing down.
Janelle is close to her family, who she says were strict on her as a kid, but now describes them as "just the most supportive parents I could ever ask for."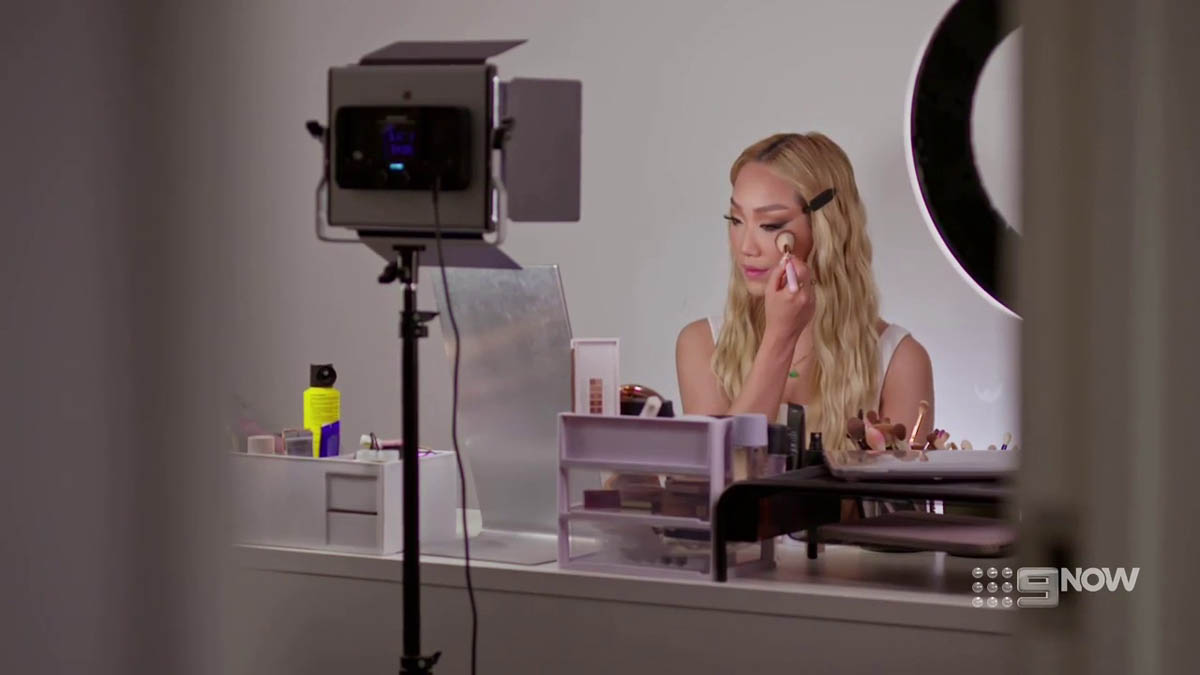 She's always been the financially stable one and wants something different with her next partner. She's looking for someone who is career-focused with a stable job, something which is important to her family as well.
She described the quality of men out there as "horrible" when she went on dates after her last breakup, so is hoping the MAFS experts can find her something better.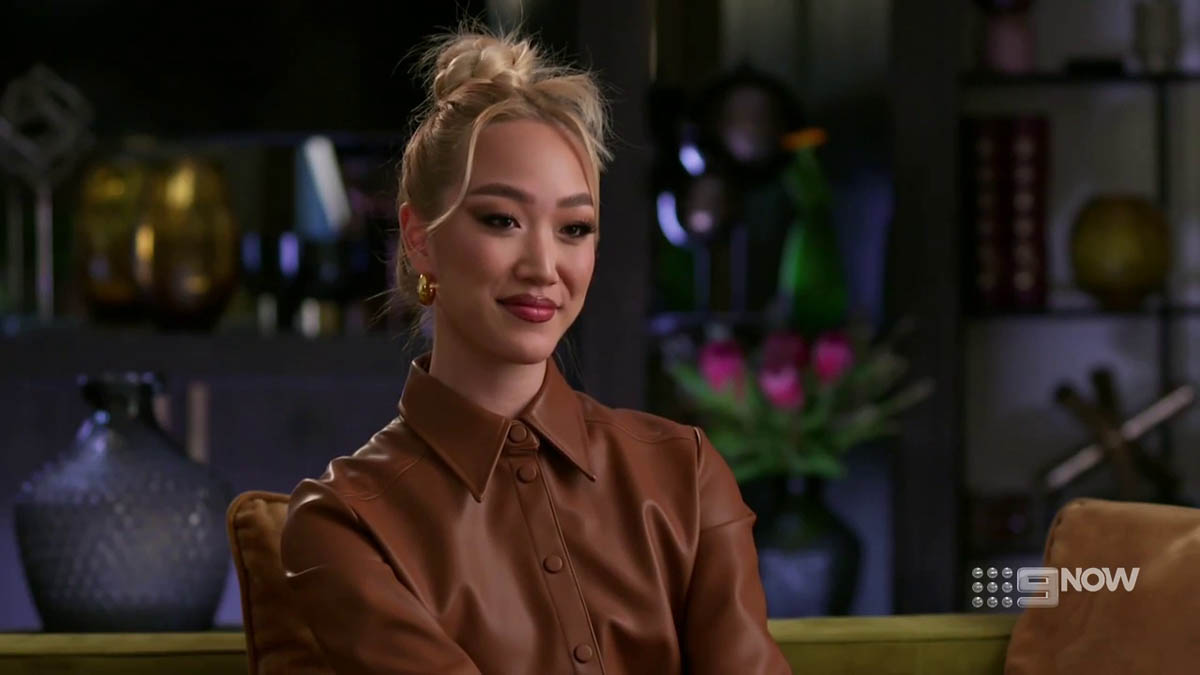 Her match is Adam, 35, an entrepreneur with his own online startup. It's a bit confusing trying to pin down exactly what he does – early on in the episode he tells us that it's "in the crypto space," looking at crypto, NFTs, yada yada, but later on tells Janelle that he was running an online competition business, giving away physical prizes.
Who knows. Either way, he's got "some really big plans" for the business, and sounds like a pretty driven guy.
Yet weirdly, it's his supposed lack of career prospects which is about to bring their wedding day to a disastrous climax.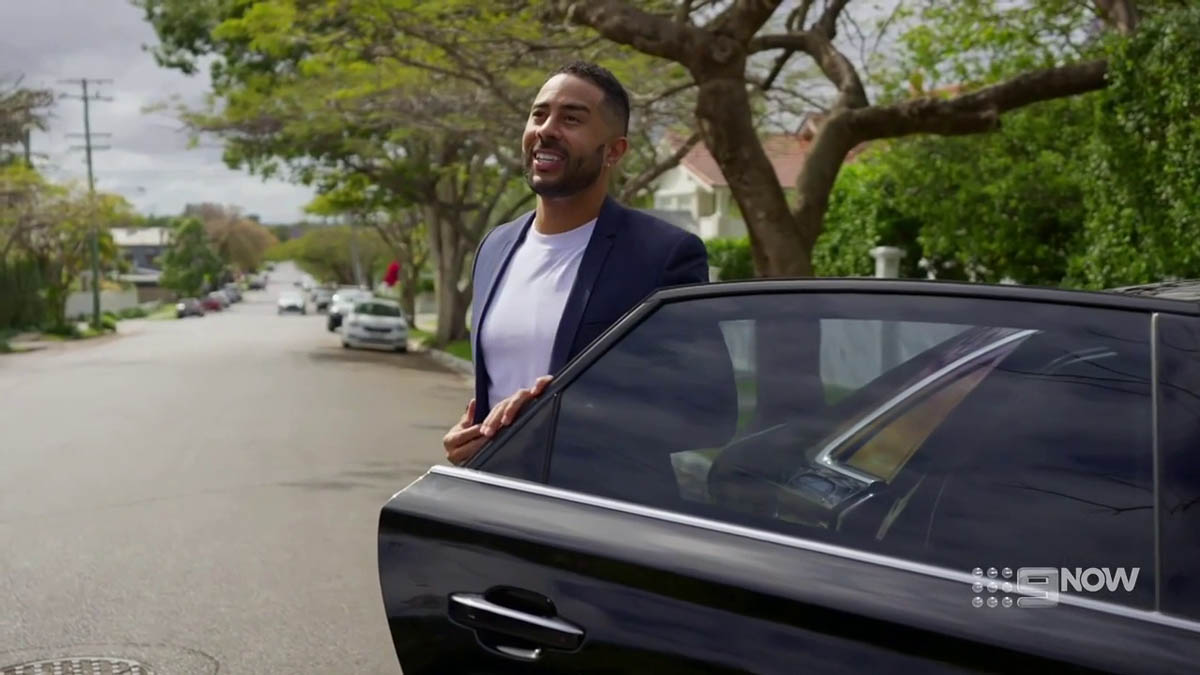 Adam's been in love once, in a 10-year relationship which "almost went to a marriage," but they broke up when he "made a mistake." He moved to the UK shortly after, which is where he started his business, but now he's back in Australia and "100% moving home for love."
Making mistakes in past relationships is Adam's biggest regret, and he claims he won't be making any more.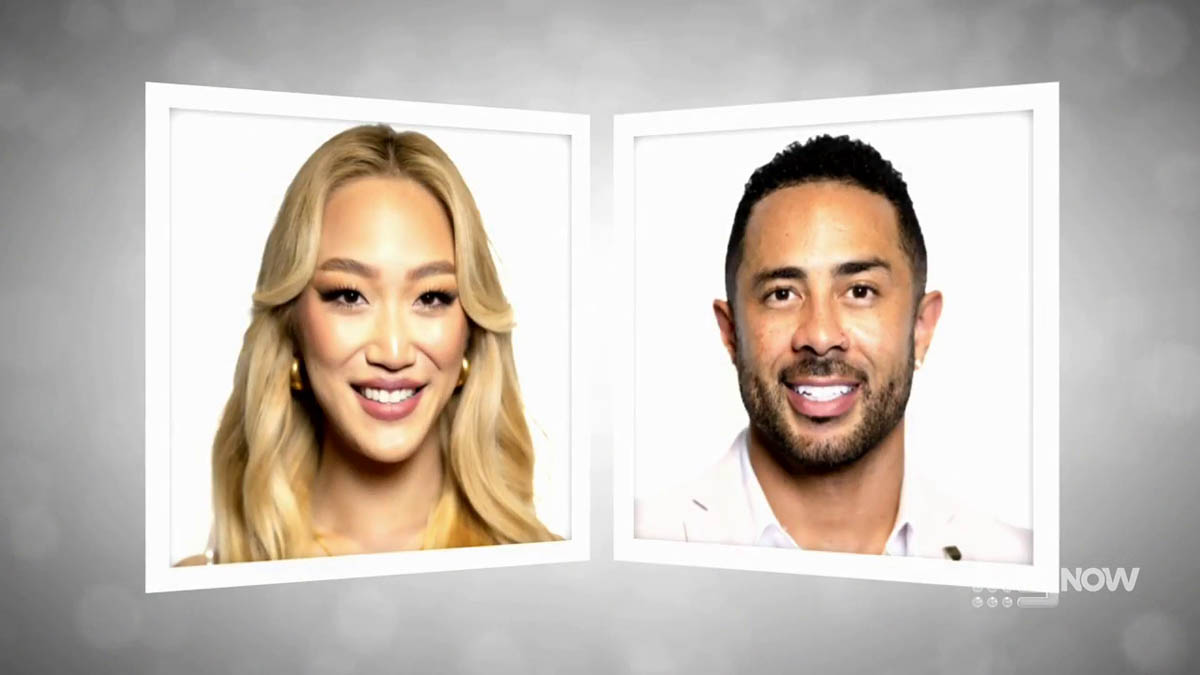 The wedding day seems like it has potential for drama, when Janelle's brother makes some snide remarks about Adam's family before the bride and groom have even arrived.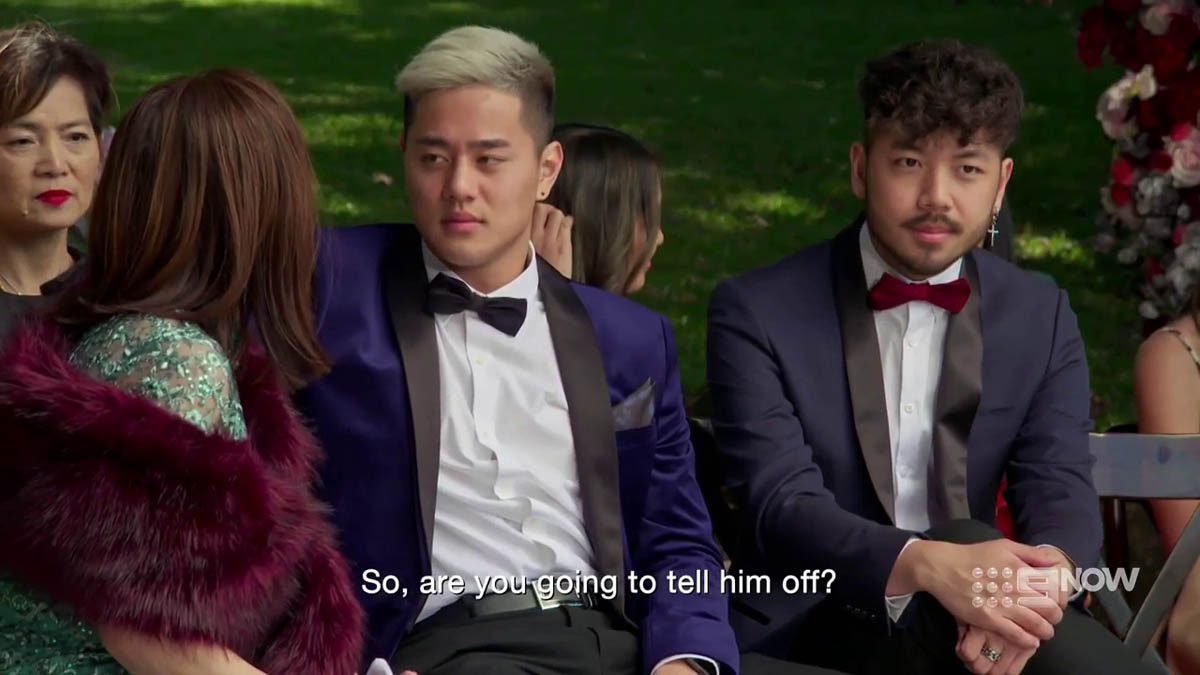 Janelle describes her brother as "the one who's going to be hard to impress," and as continues to make snide, semi-joking quips, it's clear he's going to be a handful.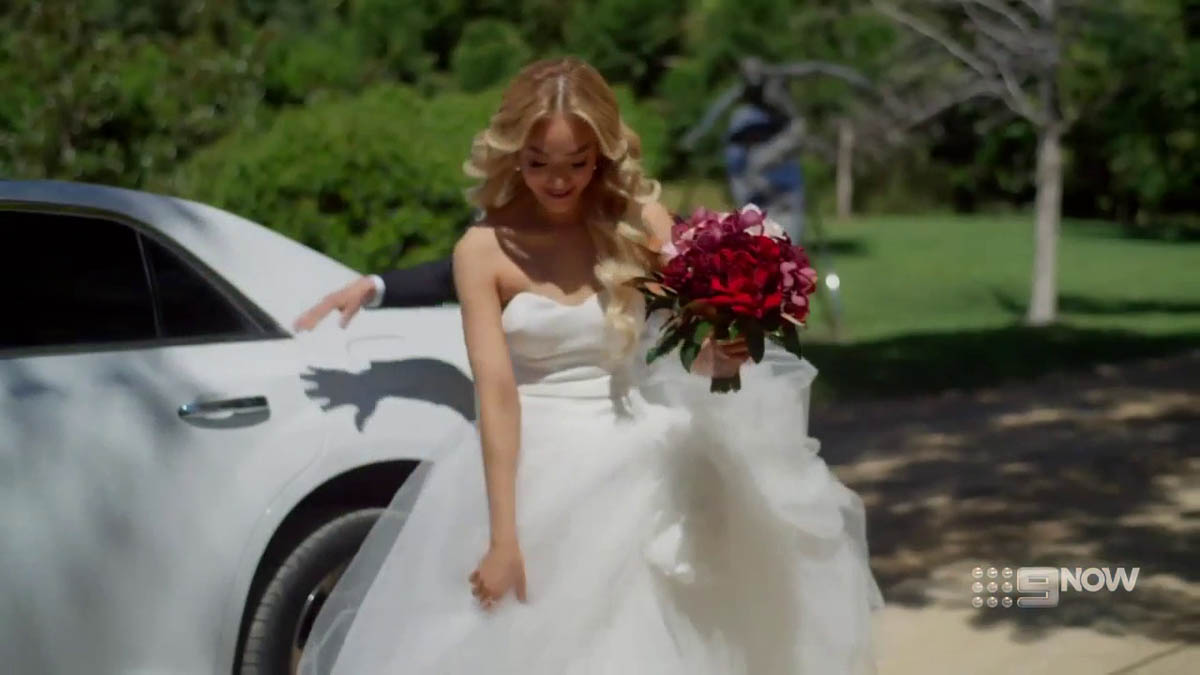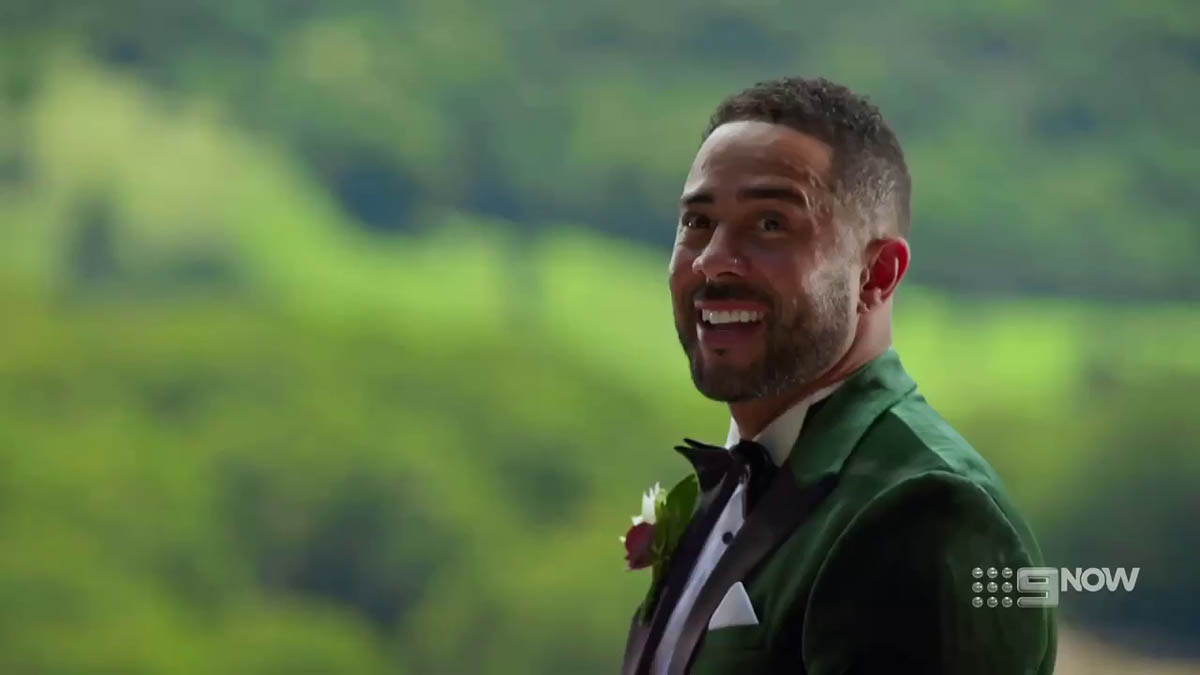 However, the tension dissipates as the bride and her father arrive and walk down the aisle. Adam is grinning from ear to ear, the brother is smiling, and the father even gives Adam a handshake as he gives his daughter away.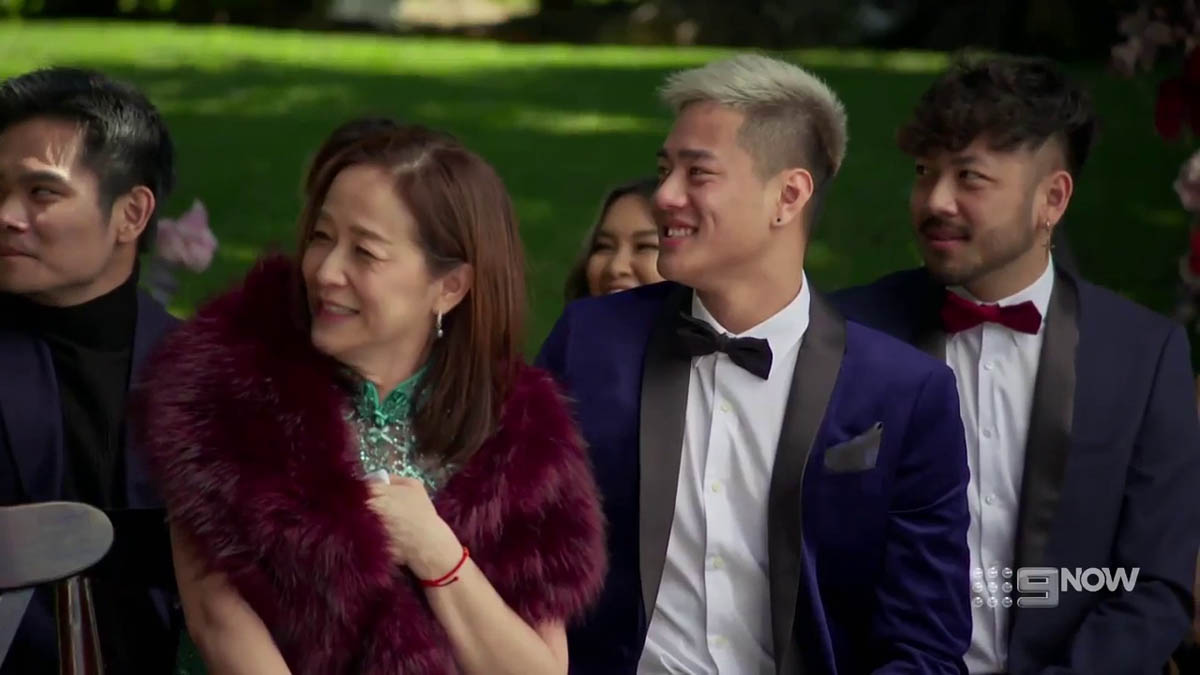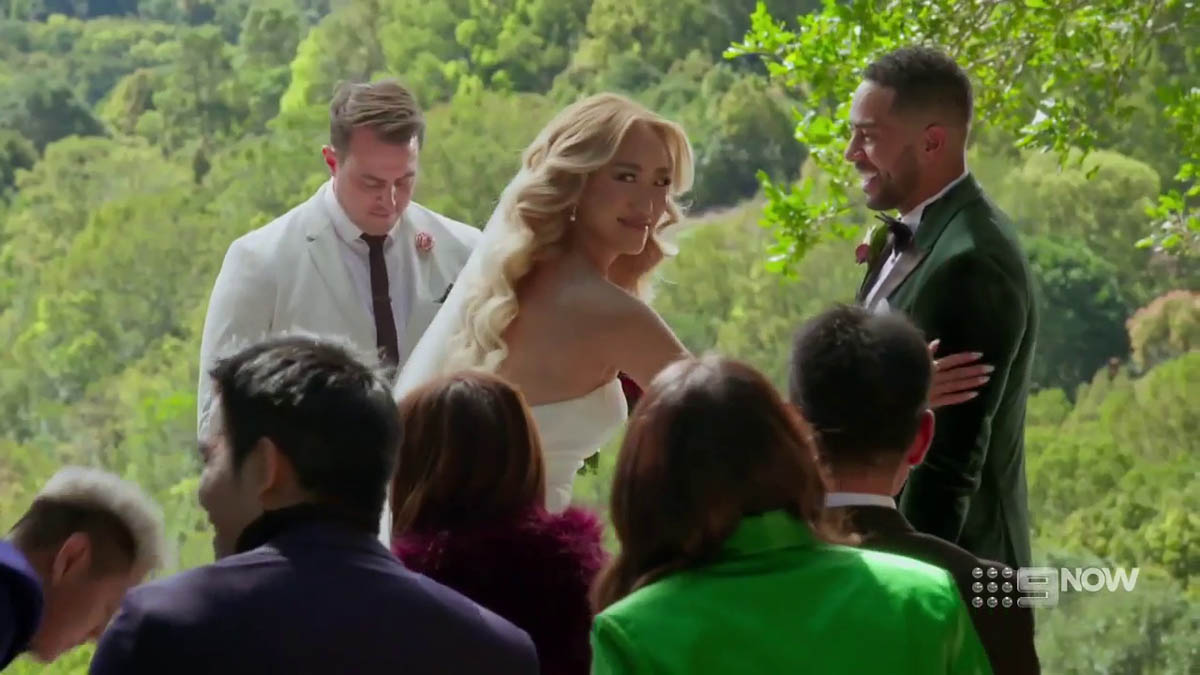 "Stunning" is how Adam describes his soon-to-be-wife, while "wow" is all Janelle has to describe her future husband.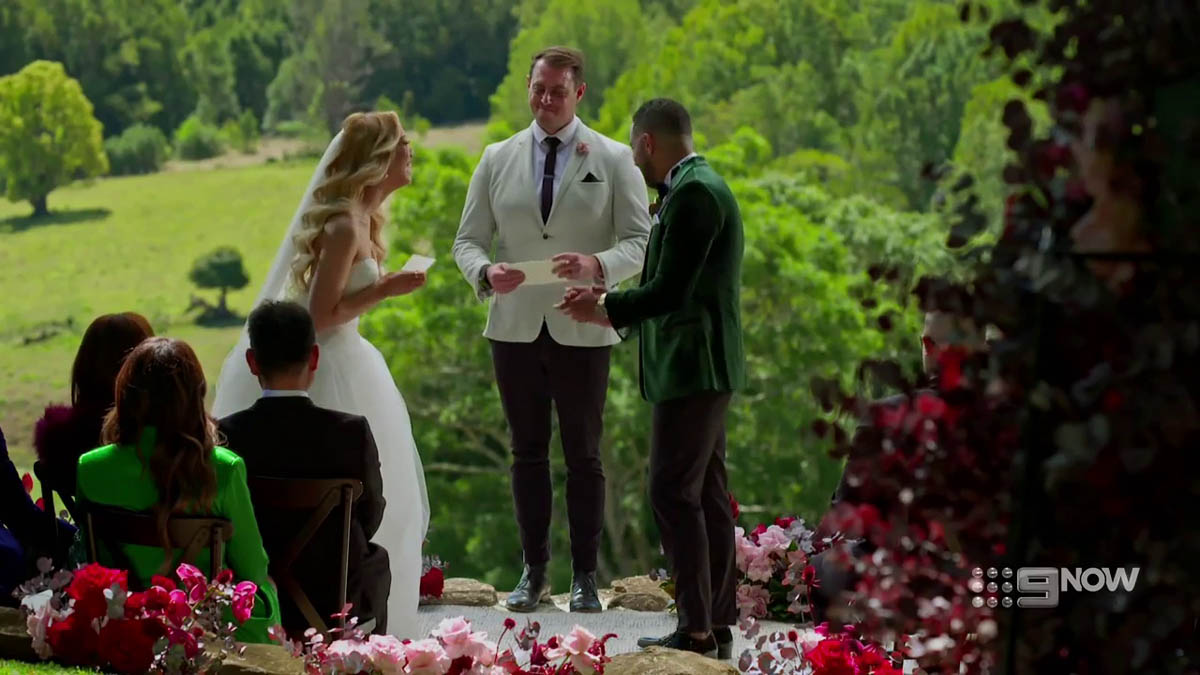 Yet it's Adam's vows that get everyone concerned. While they start off great, a revelation soon shocks everyone.
"I haven't lived a perfect life…" he begins.
"I've done things I've regretted, I've made mistakes and I've lost myself along the way, but they have all taught me lessons and made me the person that I am today."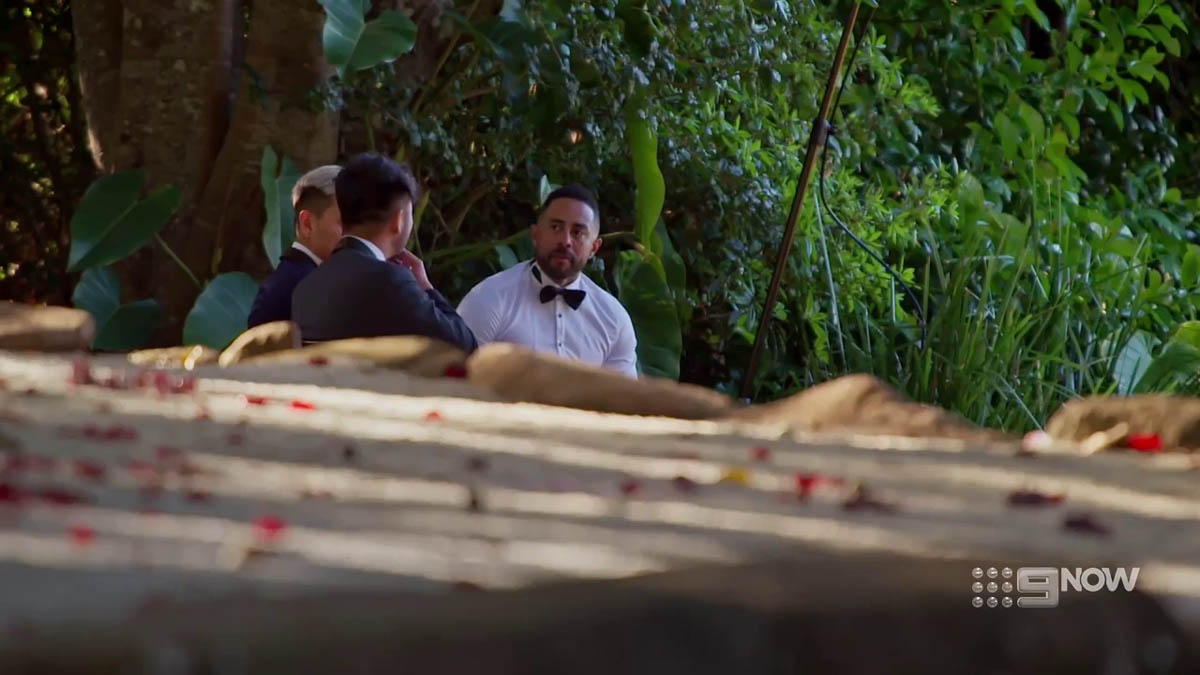 Suddenly, the question on everybody's lips is, what has Adam done?
Janelle's brothers – Jordan and Josh – immediately assume he's been arrested, and they want to find out exactly what his mistakes were.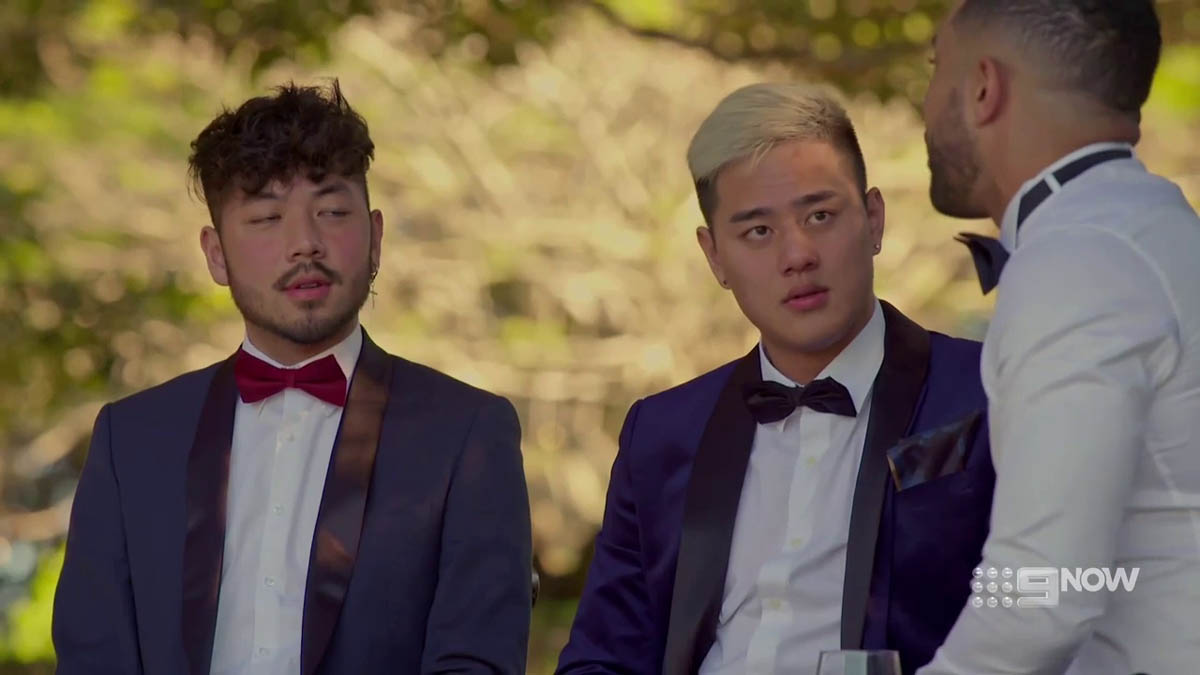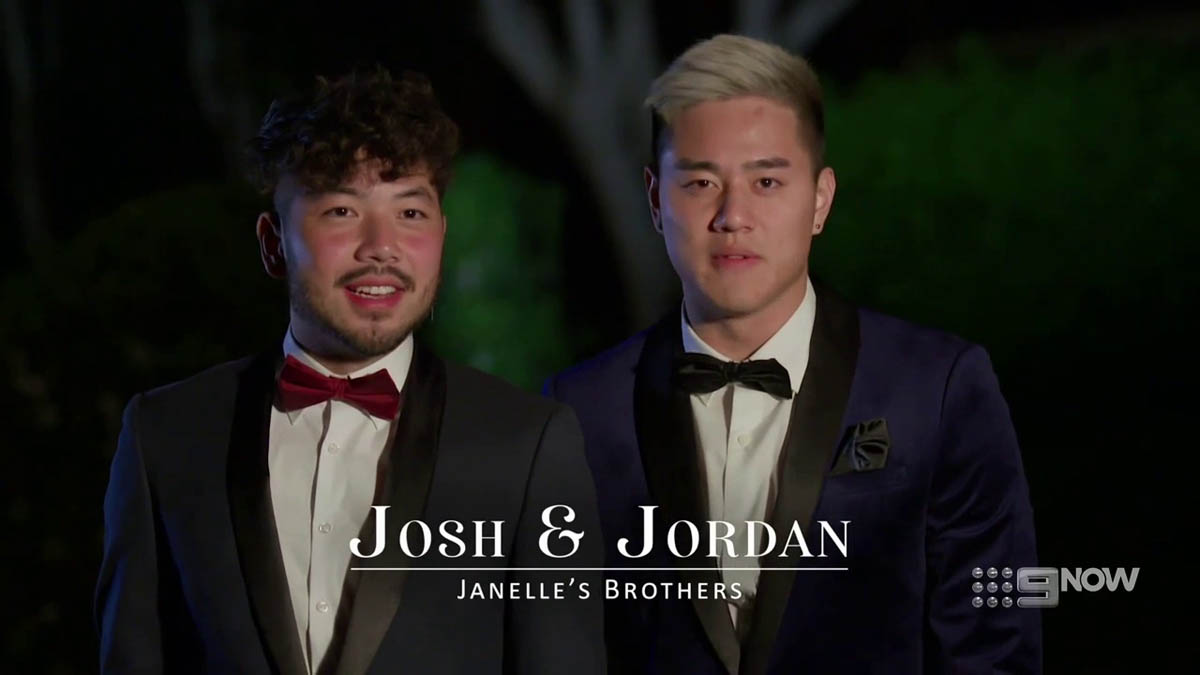 When he's interrogated, after making multiple mentions of "his past," he explains it all – he was engaged some 8-9 years ago, and cheated on his fiancée, a move which ended their relationship.
"When times get tough, who's to say you won't do it to my sister?" asks Josh. He assures them that he won't, but the pair are still left worried.
Understandably, Janelle isn't happy either – she's worried that "once a cheater, always a cheater," but she respects Adam has been honest with her and tells him she's not going to hold him accountable for something he did a decade ago.
Yet it's not his past, but his present, which soon becomes the biggest hurdle for Janelle.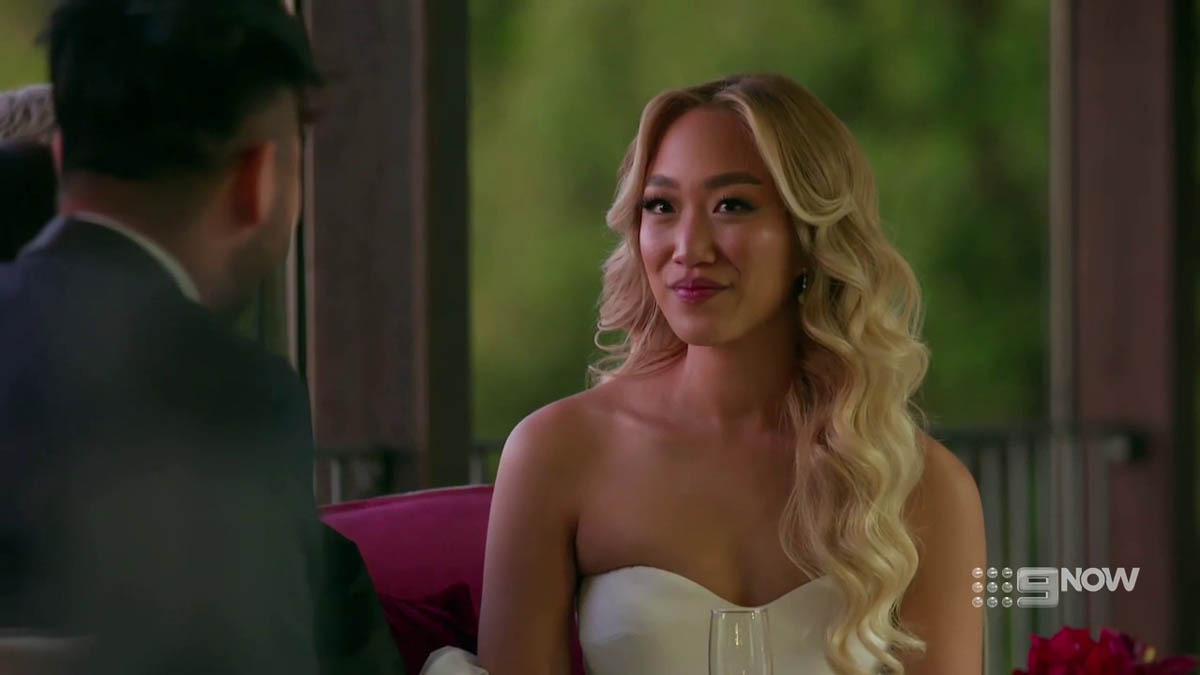 When Janelle asks Adam what he does, he explains that he ran an online competition business back in the UK, and that he's still going to work towards that now he's back in Australia, adding that he's going to launch a podcast "or something like that."
The beauty influencer tells her parents that he's doing some kind of competition website thing, "and he also wants to do a podcast."
"Is that stable?" they ask. About as much as beauty influencer-ing, surely?
"No, it's not stable in my eyes," she tells them, bluntly. It reminds her of her ex, who didn't want stability… oh dear.
It concerns her that she doesn't know exactly what his career is, "but I'm just going to wait and see and stay open-minded."
However, it soon becomes clear that Janelle isn't ready to put the conversation to one side and focus on enjoying getting to know her new husband. The question of money comes up the morning after their wedding, and it's a big red flag to Adam that his finances are such a concern.
"All it seems is she just cares about how much money I'm making and whether I can support myself, and it's like, don't make me feel like I've got nothing when I don't know me."
This pair's honeymoon is in Cairns, Queensland. A cloudy day, with construction work nearby, it's certainly not quite Fiji. But the depressing backdrop proves the perfect place for an equally depressing conversation about money.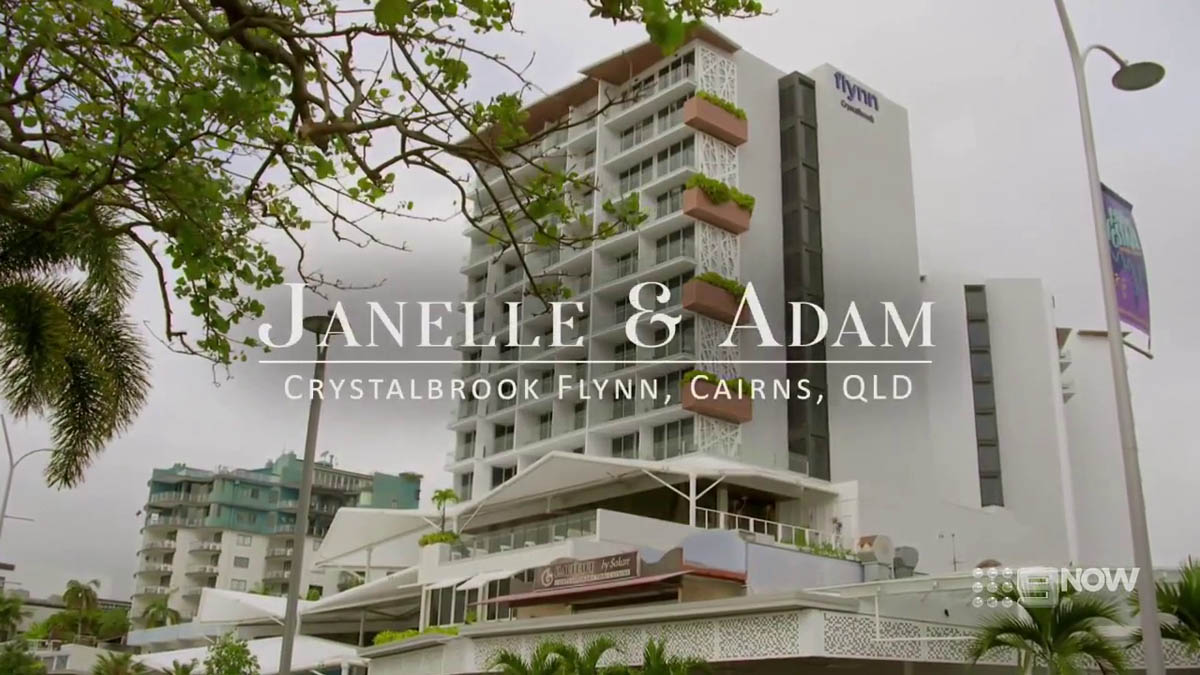 Janelle insists that asking about someone's career is "quite a normal question," but Adam wonders whether her concerns says something about a deeper issue she's got.
He explains that he took it as condescending, and seems confused why she even thought he was struggling for money.
She explains that she's dated in the past and felt really excited about the relationship, but when it came to whether she could raise kids with that person and see a future with them, things fell apart.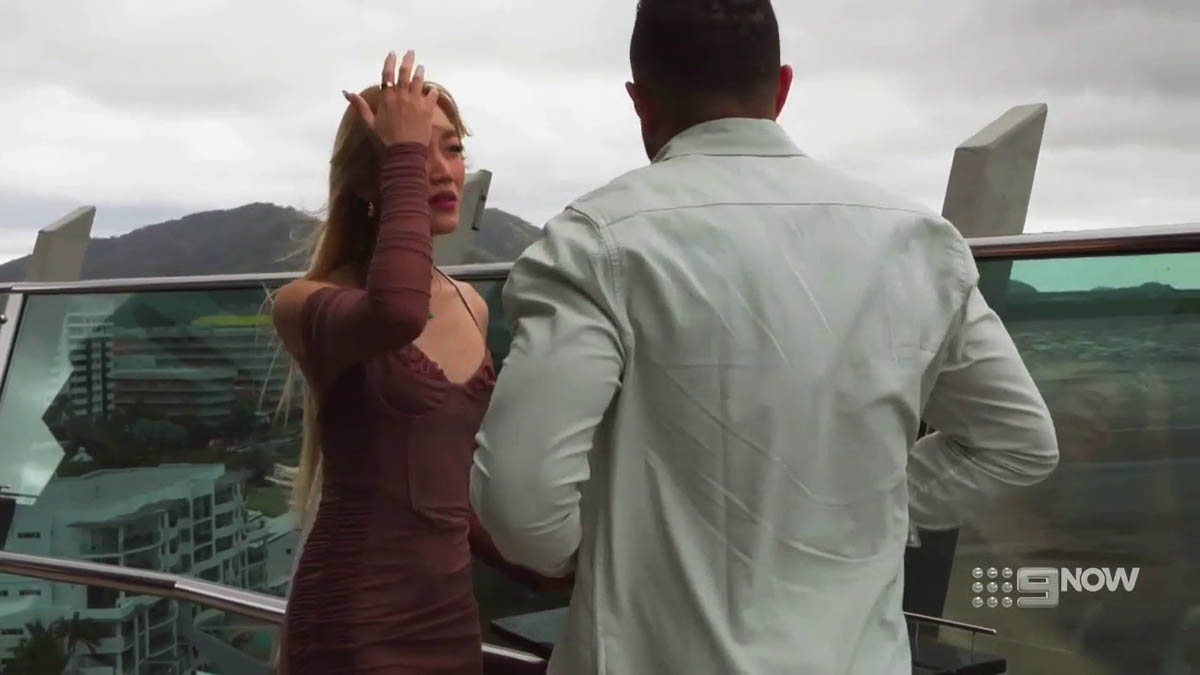 "I just need to know, are you financially stable, is that something I have to worry about in the future?"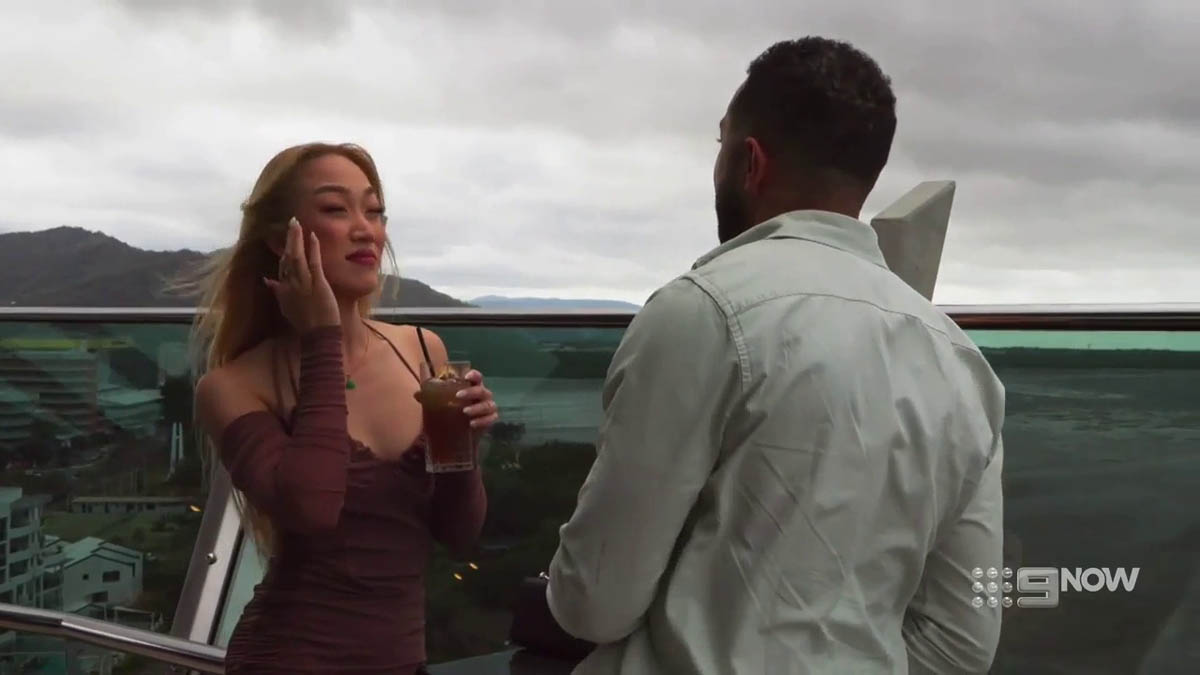 Eventually, after an apology from Janelle, the two finally move on, and Janelle begins to finally focus on the good points.
She asked for someone tall, dark and handsome – "and that is you" – and she wanted an extrovert who could carry a conversation, which is another box he ticked.
Could this pair work out after all?
Are MAFS' Adam and Janelle still together?
Well, we bet Janelle wishes that Adam's podcast aspirations stayed her biggest concern.
Janelle's money worries get forgotten about, and the pair lay low for a little while, seemingly in a good place. Then, a few weeks in, the experiment's annual cheating scandal arrives!
We learn that a number of this year's brides and grooms had an impromptu night out away from the cameras, and that Claire and Adam spent much of the night flirting.
Jesse, who already has insecurities after past relationships, got angry when his wife left the bar without him, and later caused a scene when he accused both Claire and Adam of getting up to something that night.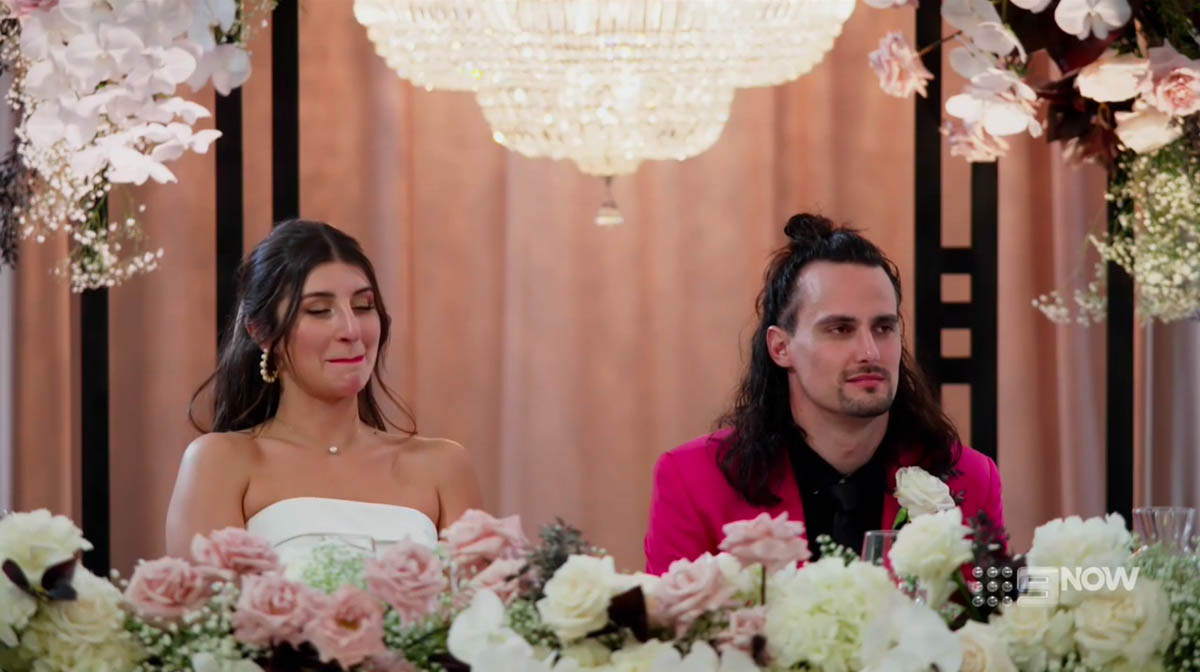 Both Claire and Adam deny that anything had happened, and Janelle is firmly on her husband's side. It's on poor Jesse to apologise for getting the wrong end of the stick, admitting to Claire that he's got jealousy issues.
It's only a number of weeks later that Claire eventually caves as the guilt gets too much for her, and she admits to Sandy that she and Adam kissed that night.
The whole thing comes out shortly before a dramatic third commitment ceremony, and the experts are gobsmacked that Adam had the audacity to call out Jesse for his behaviour after he kept such a big secret.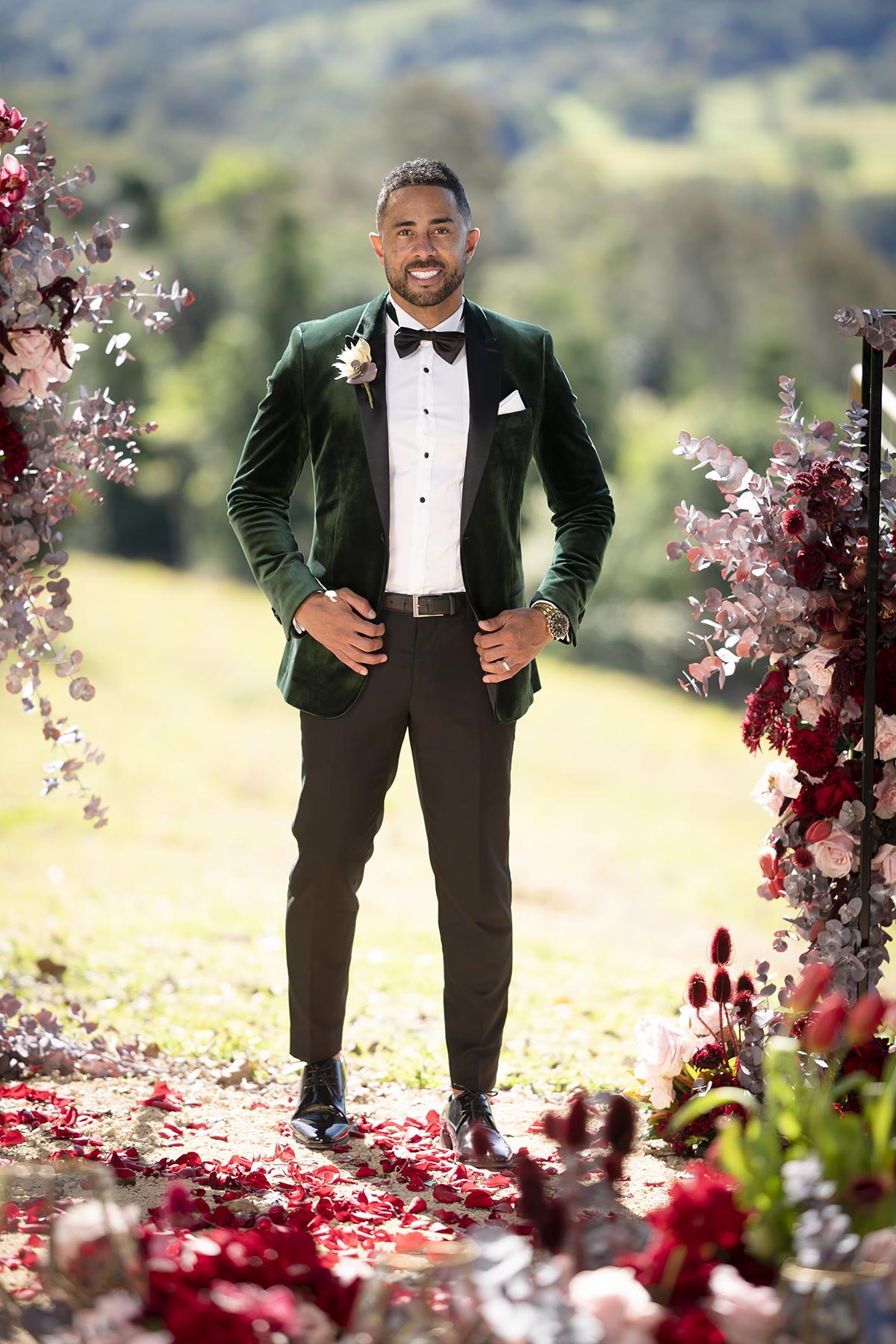 At the explosive third commitment ceremony, Claire and Adam both chose to stay in the experiment, having overcome past many of their initial issues.
Yet with Adam appearing to show little remorse for his kiss with Claire, Janelle had had enough, and both he and Janelle wrote "leave", thus choosing to leave Married at First Sight.
It seems Janelle was right. Once a cheater, always a cheater.
😱
Married at First Sight Australia airs on E4 and All4, Monday–Thursday at 7:30pm.
---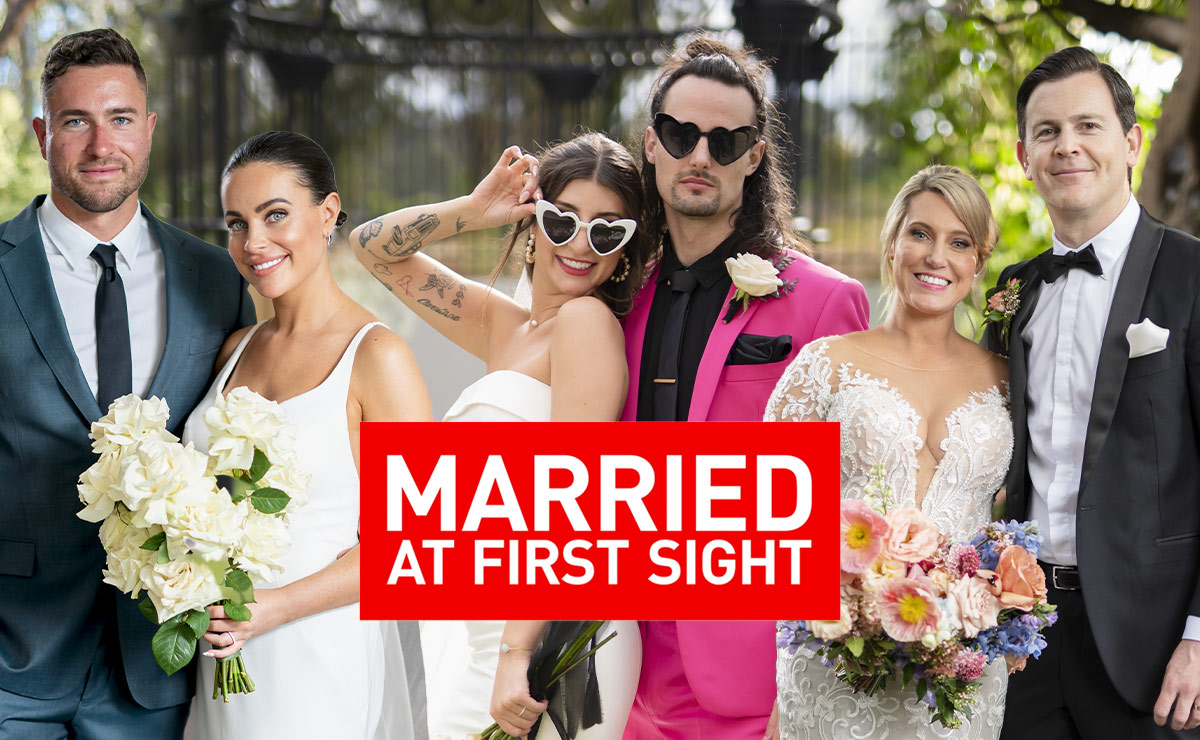 Meet the 10 brand new couples hoping to find true love, and/or social media stardom.
Spoilers in your inbox every weekend!