Married at First Sight Australia – Jesse gets the ick over bride Claire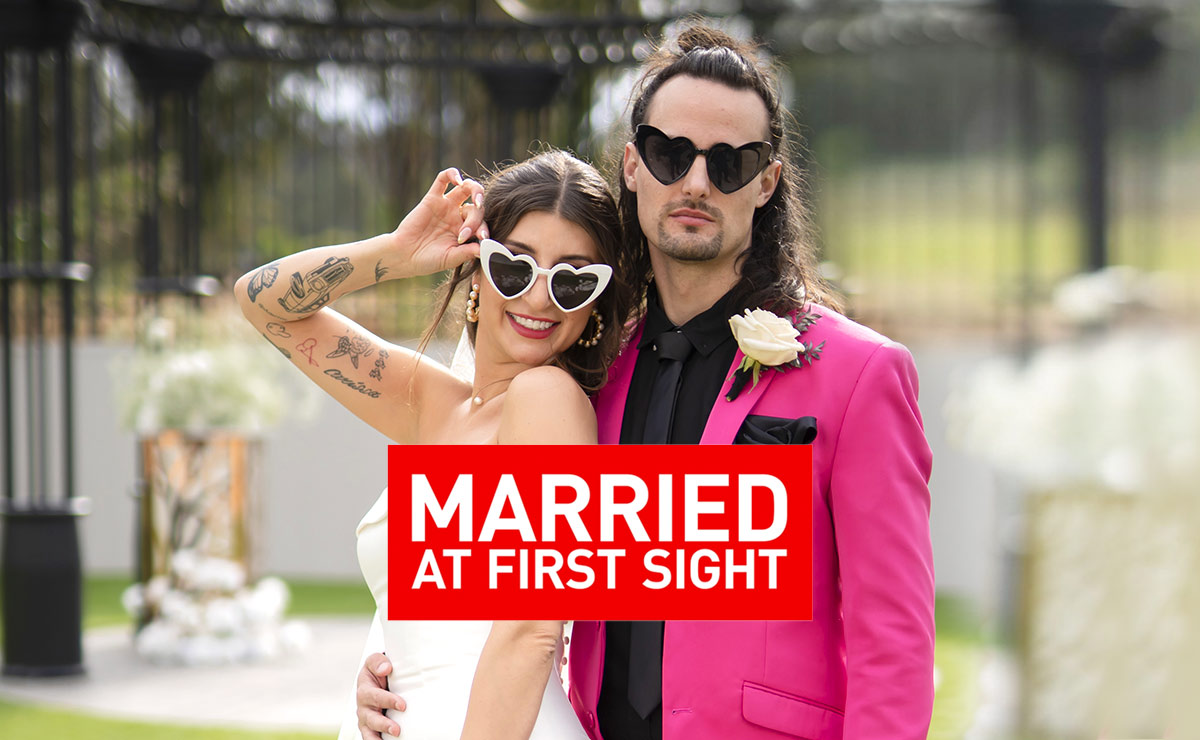 Tonight's Married at First Sight Australia continues with the weddings of Jesse & Claire and Sandy & Dan, but it's Jesse's huge list of icks that sees things come crashing down.
With MAFS back on E4, we Brits are meeting the couples who will dominate our lives for the next 10 or so weeks.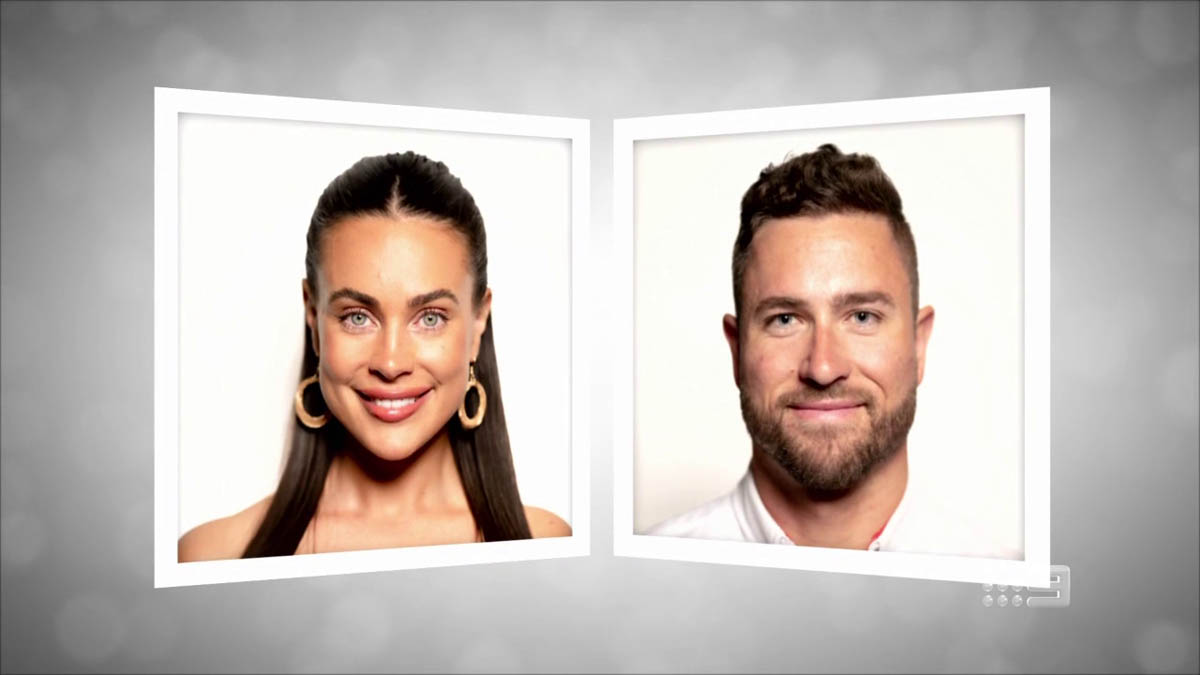 Yesterday we saw Lyndall and Cameron tie the knot, followed by Bronte and Harrison and the "other woman" scandal, and now it's time for two more – including a hugely picky groom.
First up are Dan and Sandy. They seem to be a pretty normal couple, both seem to be there for the right reasons, and they've got all the makings of a successful match.
While there are worries that Dan won't be on board with Sandy's heritage and her Indian-Punjabi-themed wedding, and emotions run high when Sandy's parents refuse to support her, in reality Dan couldn't be happier with his new bride, and she's equally enamoured by him.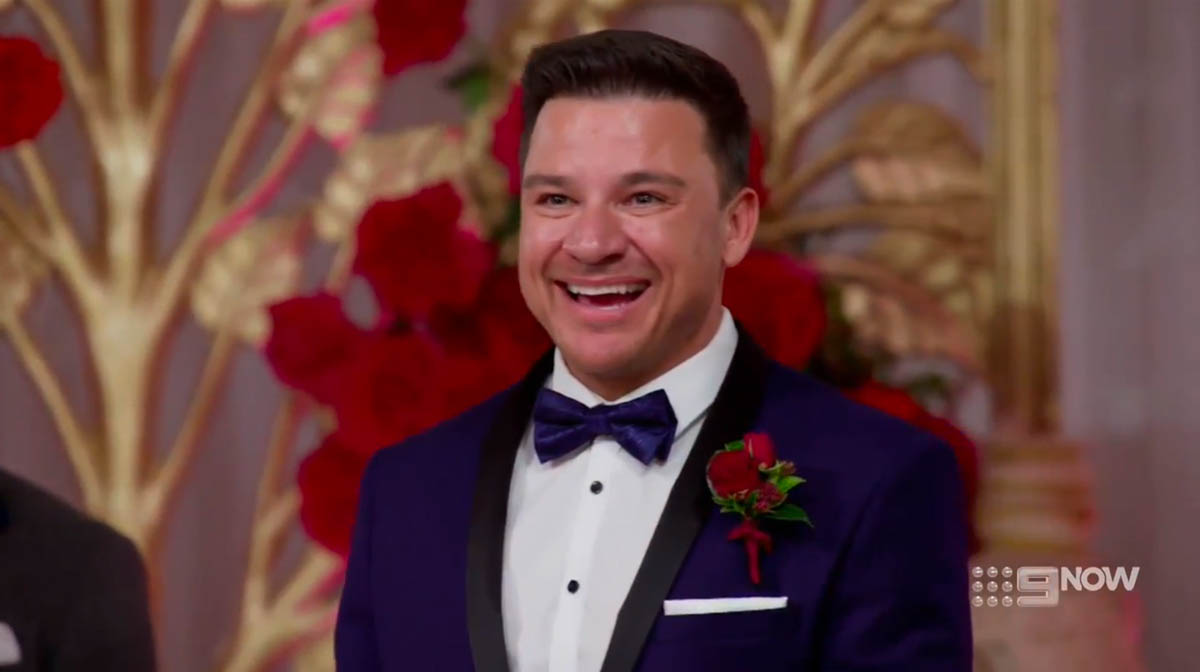 Lovely. Sweet. Drama free.
Bring on the drama.
Enter Jesse.
30-year-old Jesse Byrford used to be in a heavy metal band, but now he's a wedding celebrant with a difference, having grown fed up of the boring wedding ceremonies most couples opt for.
He's got the potential to be one of the show's most polarising contestants, and we're sure you'll grow to love him… but equally convinced you'll start off hating him.
As he makes clear very early on, he's got a long list of turn-offs – and he's got a list in his pocket to remind him of "just how much icks me about dating."
What's on the list? What isn't on the list…
Girls who are addicted to their phones
Social media
Motivational quotes
Hustle and grinding
"Any girl who calls me honey, sweetie. You're not my auntie"
Chicks who are always talking, who always interrupt you
Any girl who starts a sentence with "oh my god, babe!"
Star sign chicks
Mirror selfies
Dirt on the mirror
Gym photos
Butt, boob, bikini
Chicks with pouts
The list goes on.
And on.
Yet he knows he's very picky and has entered Married at First Sight Australia as he needs a wake-up call. Fingers crossed.
His career is bittersweet – he loves being a celebrant, but struggles when he drives home alone from a wedding, with nobody to talk to about how great it was and how much love was in the air.
"I think it's about time it's my turn to fall in love."
He's looking for someone "who's a bit out there, a bit edgy. Someone who's not afraid to be different."
He even has a green flag! Tattoos.
Enter Claire.
The 32-year-old kindergarten teacher has a tattoo of a HQ Kingswood (nope, me neither 🤷‍♂️) on her arm, and even has an answer to the popular game of "if I was a muscle car…"
She grew up in a greek family and is always told she's too loud, too much, too energetic… but despite her energy levels, she's soft, romantic and sensitive.
She wants someone funny, honest, who knows themself and can express themself. Yeah, Jesse might just fit the bill.
Oh, and if you were wondering, if she was a muscle car, she would be "full of grunts, fast, sexy and sleek." 😳
On paper, these two are a great match. Alternative, tattooed, full of energy, all is looking good.
As their wedding day arrives, Jesse makes quite the entrance in a hot pink jacket on top of a jet-black shirt.
Worryingly, Claire's dad has chosen an almost identical outfit, swapping out the pink blazer for a striking red one. Weirdly, nobody mentions this.
Jesse is also very impressed by his new wife.
"Oh my god. Her eyes, her hair, just the whole body language. She's ungodly hot!"
Let's just hope she isn't addicted to her phone. Or the gym. Or pout. Or call him sweetie. And that she doesn't like star signs… ✨
With no idea of Jesse's big list of icks, Claire is equally as happy! "I love a man who is not afraid to wear pink. And he's so good looking, he's so cute."
They've even got nearly matching tattoos. Jesse has a love heart hanging in a noose; Claire, a love heart on fire. A match made in hell, but in a good way.
Have the producers really found someone who ticks all of Jesse's boxes, and none of his icks?
Nope.
Not a chance.
While the ceremony goes swimmingly, disaster strikes at the wedding reception!
"When's your birthday again?" Claire asks. Innocent question, no? What could go wrong?
Pausing for a few more seconds than is normal, it's like Jesse knows what's coming. "July the 2nd."
Then Claire's response turns everything on its head. "You're a cancer."
Standing up, Jesse throws his plate of food across the table, downs the rest of his drink and storms out, before flying into a fiery rage at one of the producers as he pulls out his phone and demands they give him the experts' number. Okay, maybe not. But we bet he wants to.
"Do you know star signs?" she asks. "I'll teach you one day, I'll tell you more about it."
"Oh, f***ing hell, she's a star sign chick."
It gets worse when she asks him if he's into crystals ("no, not really 🙄" is his response), before she pulls one out of her bra to give to him!
🫣
"I'm concerned that we're moving into ick territory," Jesse tells the producers. I keep expecting the "only joking" twist from Claire, but it never comes. They really have given him a "star sign chick".
Jesse can't get the star signs out of his head, and suddenly the compliments and the spark are replaced by him finding every little thing about Claire annoying.
"We're in ick territory, and it's pretty bad, man."
These experts, man…
We're transported to a chat between John and Jesse, where the expert reminds Jesse that he'll never find someone who ticks every single box, and occasionally he'll have to compromise.
It's almost like they did this on purpose.
Will Jesse relax and embrace… or at least ignore… Claire's spirituality, or will it be too big a hurdle to overcome?
Thankfully the next morning, they're still together, and discover they're off to the Whitsundays for their honeymoon.
While Jesse's excited, the icks keep coming. Claire tells him she's "dressing cute" to go to the airport – apparently that's annoying – and when she asks him to whistle her his favourite song, he realises just the kind of relentless energy levels that Claire brings with her.
A day in and he needs a break. This isn't looking good.
Six hours later, as they sit together in the Whitsundays, it seems it's Claire who's annoyed, as it's revealed that Jesse's constant nitpicking at the airport got to her.
Then, shush-gate, which will dominate this couple for the first fortnight of the show, begins.
We learn that Jesse shushed Claire when she laughed loudly. Unsurprisingly, she doesn't like being shushed – she's been told to quieten down her whole life – and things got awkward.
Jesse tells Claire that sometimes there are moments when nothing needs to be said, where there can be silence… but she doesn't seem to understand.
"Like one day in, if you're already shushing me, you're going to have a hard time, buddy boy," Claire tells the producers.
Jesse sticks to his guns in a cutaway chat to the producers: "I prefer quality conversation over quantity of conversation."
With Claire and Jesse set to be the only pair to walk into the first dinner party separately, and with a cheating scandal set to turn their relationship upside down in the coming weeks, we can tell you, this isn't going to end well.
Married at First Sight Australia airs on E4 and All4, Monday–Thursday at 7:30pm.
---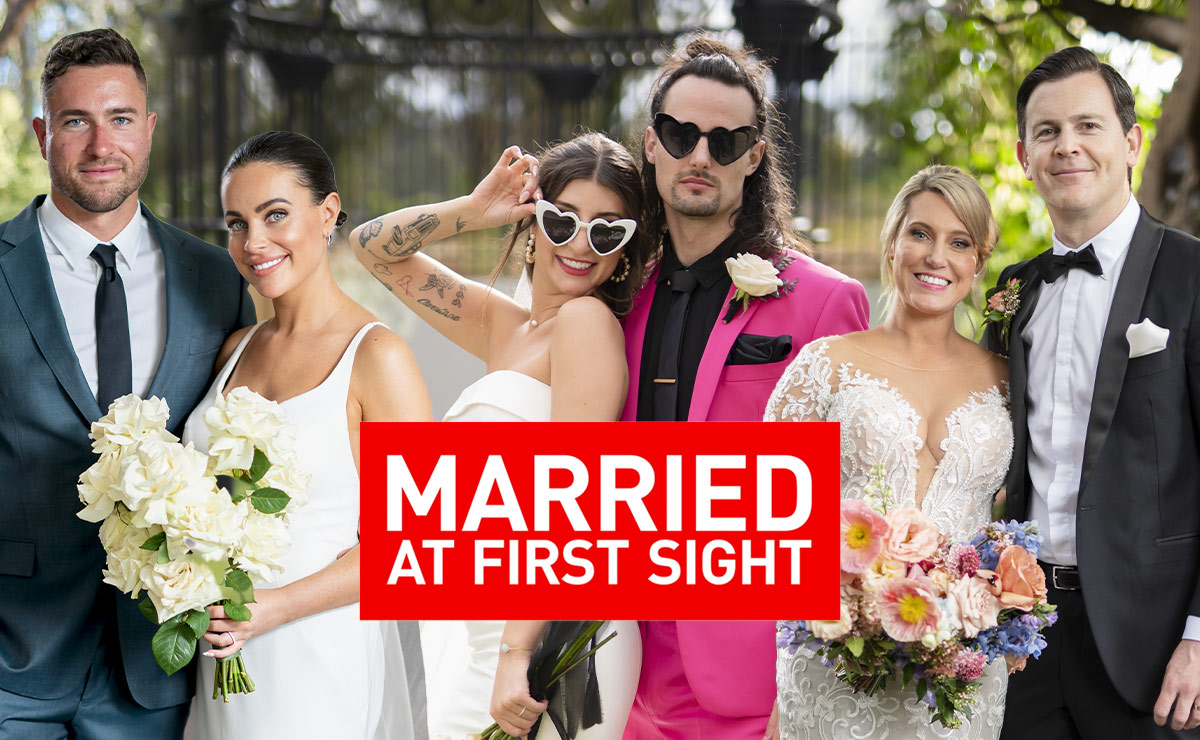 Meet the 10 brand new couples hoping to find true love, and/or social media stardom.
Spoilers in your inbox every weekend!