Home and Away Spoilers – Dean and Ziggy leave for Queensland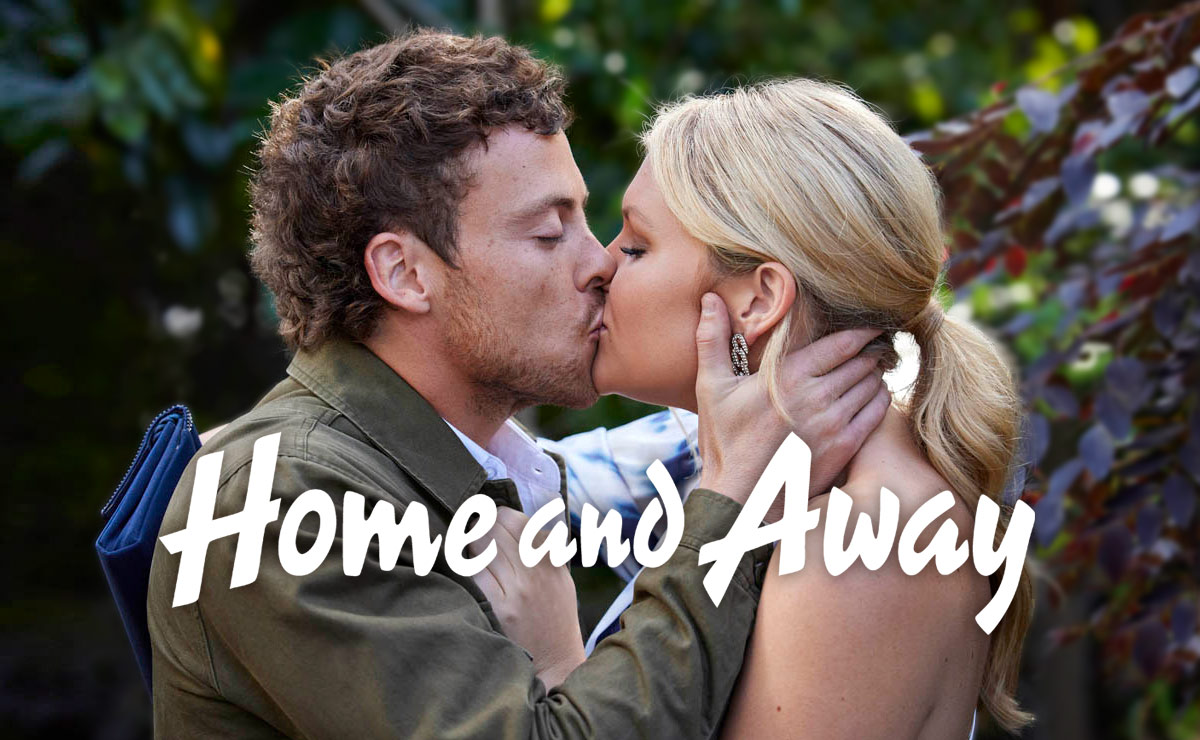 This week on Home and Away in Australia, Dean and Ziggy's time in Summer Bay comes to an end as they move to Queensland to be closer to Jai and Amber.
---
UPDATE – Dean and Ziggy's exit aired in Australia on Thursday 9th March. Read our full tribute to them in a separate article here.
---
Only a few days after we've bid farewell to Nikau Parata (Kawakawa Fox-Reo), there's three more characters set to depart the sunny shores of Summer Bay this week, as Dean Thompson (Patrick O'Connor), Ziggy Astoni (Sophie Dillman) and their newborn daughter Izzy move to Queensland.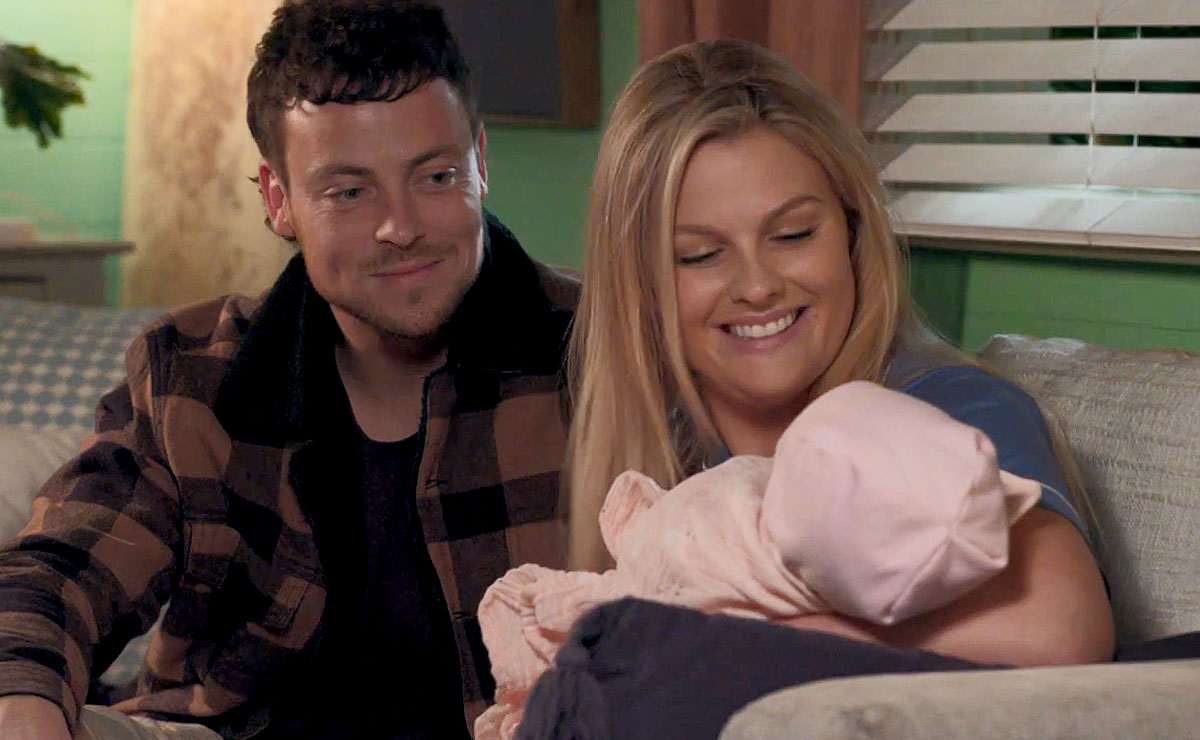 Ziggy and Dean have only been parents for just over a month, and life was quietly settling down for the family. Dean has a safe pair of hands taking care of the board shop, in the form of newcomer Mali Hudson (Kyle Shilling), and Ziggy successfully worked through her initial struggles of bonding with baby Izzy.
The pair were looking forward to Izzy meeting her big brother, 8-year-old Jai (River Jarvis), last week when Dean received shocking news from Jai's mother Amber (Maddy Jevic). She had been offered a dream job in Northern Queensland, a 21-hour drive away, and was moving in only a week's time.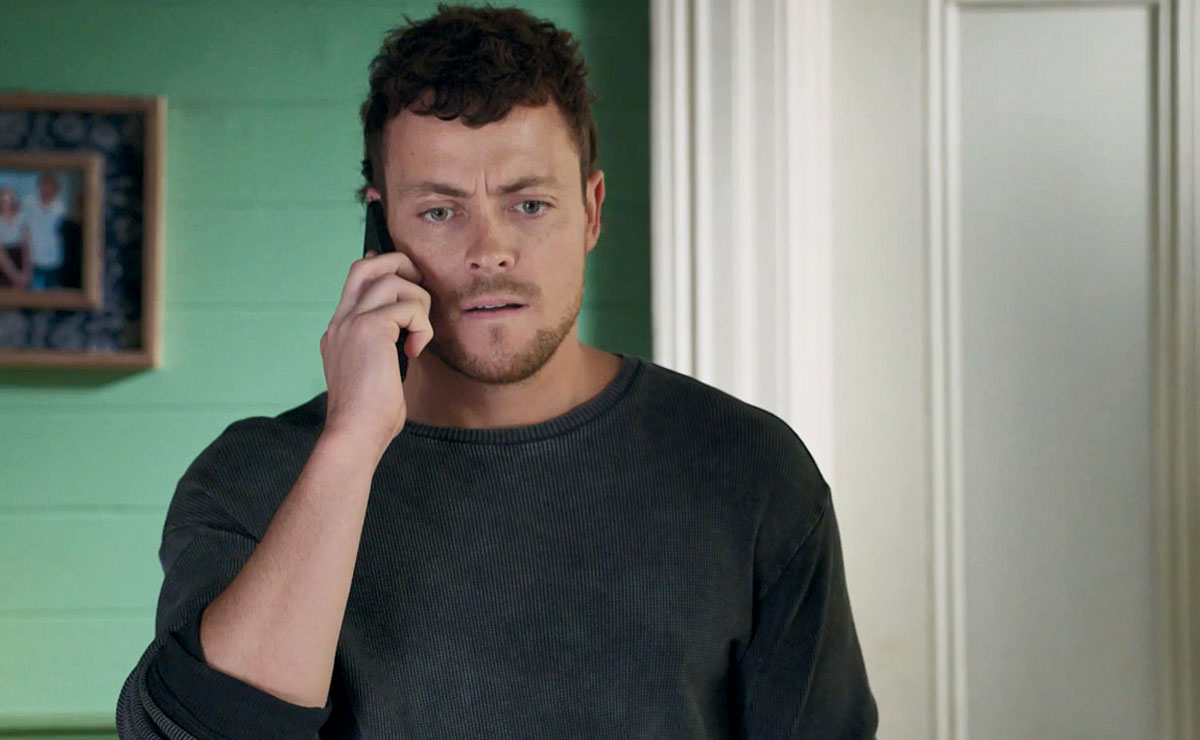 Dean was devastated at the development, worrying that he would only see Jai during the school holidays. He only learnt of his son's existence two and a half years ago, and given that he isn't even named on the birth certificate, Dean knows that he has no rights in contesting Amber's decision.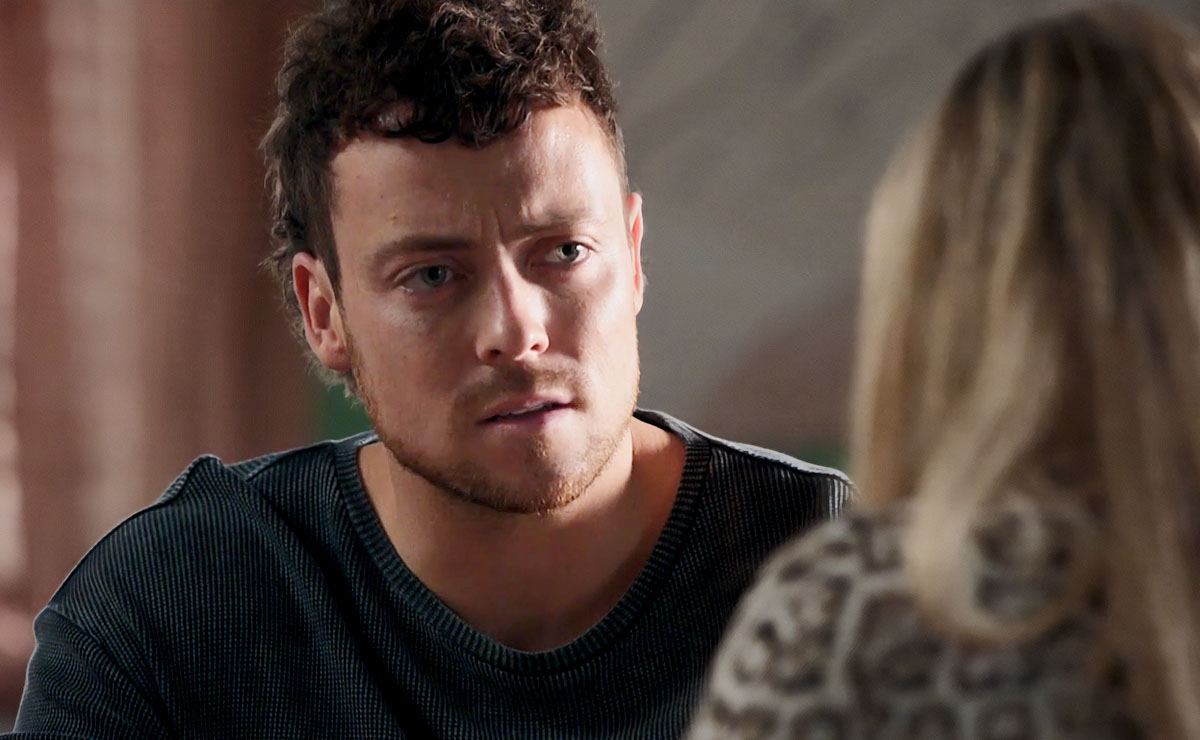 This week, Ziggy makes a bold proposal by suggesting that they move to Queensland too, pointing out that they don't necessarily have to remain in Summer Bay to be a family. He'll be close to Jai, and Izzy will be able to grow up knowing her older brother.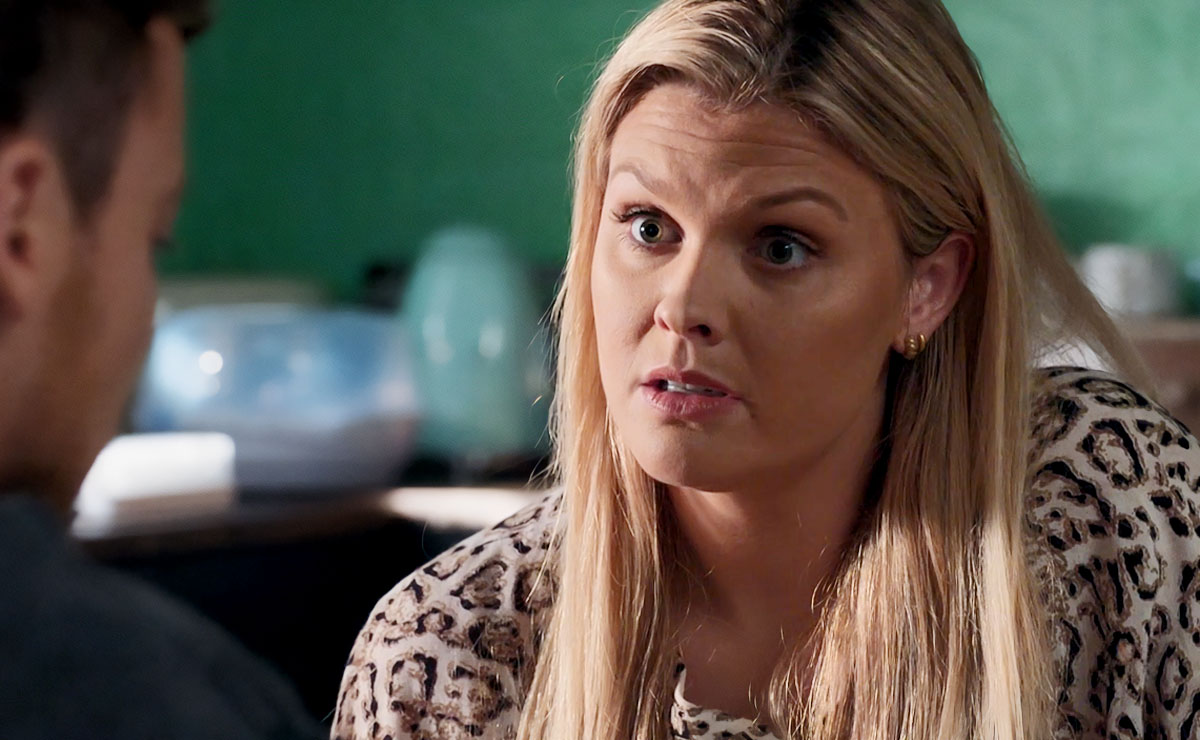 As pure luck would have it, Ziggy's sister Coco (Anna Cocquerel) also lives in North Queensland, having moved to Cairns back in 2019, so that's surely got to be a bonus too…
Dean is ecstatic with Ziggy's suggestion, and quickly pulls her in for a hug, and the news soon starts spreading around town.
There is however one drawback for Dean; it means moving away from his half-sister Mackenzie (Emily Weir). Mac has been dealt her latest blow in the past week, after learning that her boyfriend Gabe (Akos Armont) is suffering from cancer. The two have only just got back together after being engaged over four years ago, only for Gabe to find out that not only has his non-Hodgkins lymphoma returned, but it has also spread to his bones.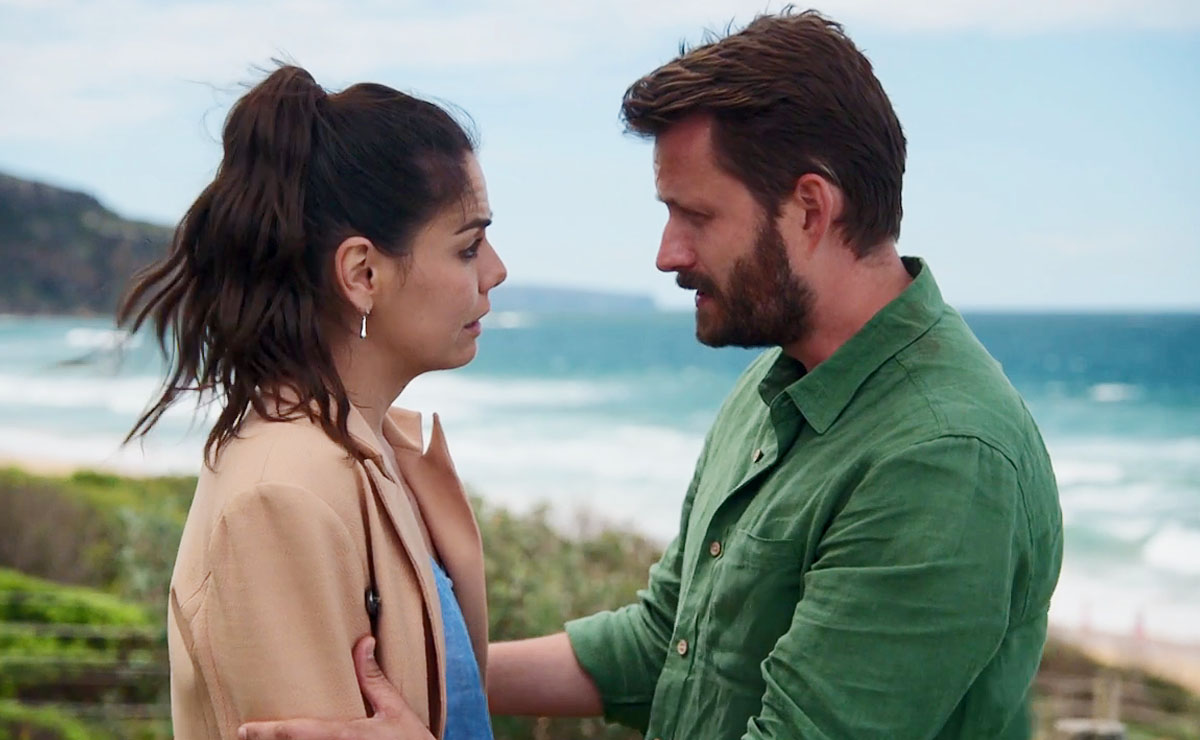 Gabe knows that the outlook is bleak, with chemotherapy having almost zero chance of making any difference, but has agreed to undergo the treatment in the hope he can spend just a little more time with Mac before the inevitable.
Dean promised to Mac that he'd be there for her every step of the way, but now struggles to face his sister and admit that he's moving away.
In the end it's Ziggy that has to break the news to her, and whilst Mac is heartbroken to be losing her only family in the bay, she can understand why they need to go, and gives them her blessing.
Thoughts must also turn to Dean's mother Karen (Georgia Adamson), who now faces both her of her grandchildren moving away. It remains to be seen as to how Dean will break the news to her, but thankfully she has fiance Brett (Aaron Glenane) to turn to.
We can only hope that Karen makes an occasional return to Summer Bay to wind up bestie/frenemy John (Shane Withington)… that's if she doesn't take Dean's lead by following him to Queensland!
"Dean's had so much heartbreak during his time on the show, so to leave him in a space of contentment is satisfying," Patrick told TV Week. "For a lot of his life, he's been hanging on."
"Dean and Ziggy are looking towards a new and exciting future," Sophie adds. "We were stoked to be able to create a family and have a happy ending – it doesn't always happen for a lot of people in Home and Away."
Following what seems to have become a Summer Bay tradition, Irene (Lynne McGranger), Justin (James Stewart), Mac, Gabe, and Mali all gather outside the surf club where Dean and Ziggy have parked up ready to leave town.
As Dean hands over the keys to the board shop to Mali (presumably owner Ben's go-ahead!), Mali promises to do him proud.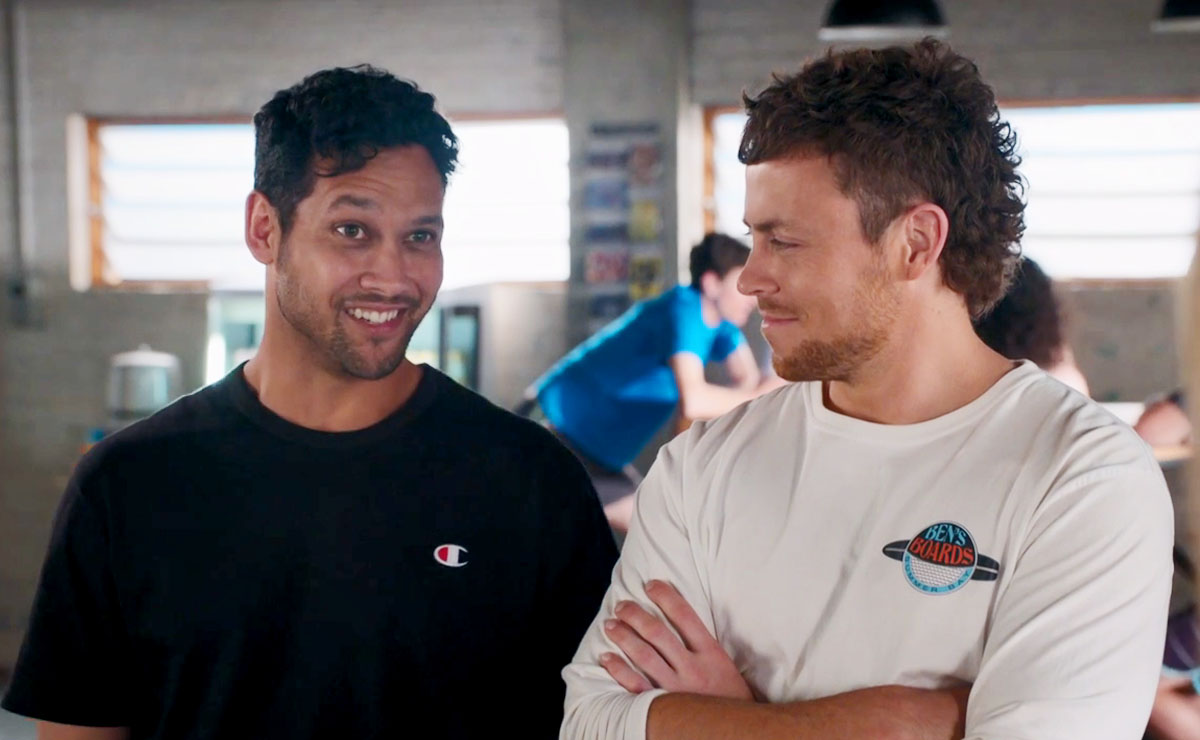 Mali has made his own big change in moving away from his family to start working there, so has already shown his commitment to the job. Before they leave, Mali is sure to present Dean and Ziggy with the framed newspaper cutting of their Summer Bay Surf Comp win, which has sat proudly in the board shop.
"The final scene is in the car, and we drive off into the sunset – it felt like a really nice way to say goodbye to them," Patrick revealed. "The last day was so emotional.
"We finished filming around 4pm and it was normal – until my last scene, where Dean was handing the board shop to Mali. I had to turn away from the camera because I was quite upset."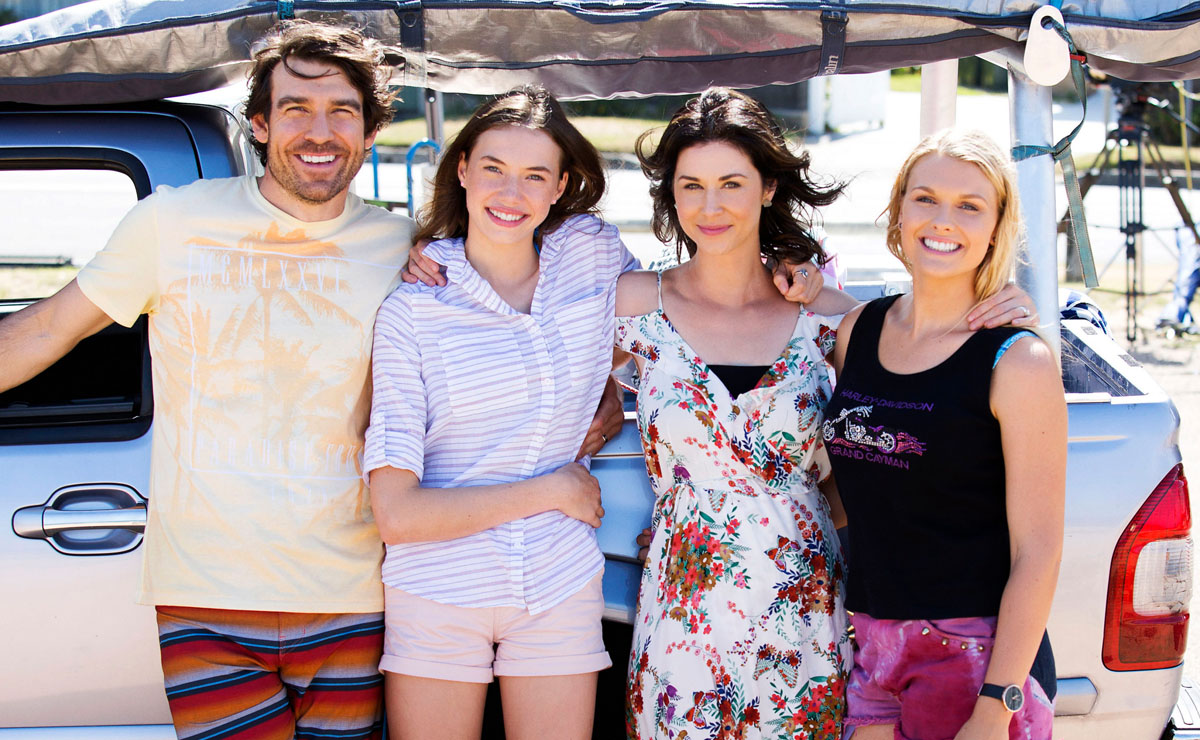 Ziggy has come far since she first arrived in the bay 5½ years ago, as the angsty teen daughter of Ben (Rohan Nichol) and Maggie (Kestie Morassi). Together with younger daughter Coco, the family's arrival in the bay in 2017 marked the show's first nuclear family in over 17 years.
Dean arrived in the first week of 2018 as part of a River Boy clan called upon by Ash (George Mason) to seek out an on-the-run Robbo (Jake Ryan). Whilst Dean has always made it clear that he'll be a River Boy for life, he too has managed to settle down and become a respected member of the community (most of the time!).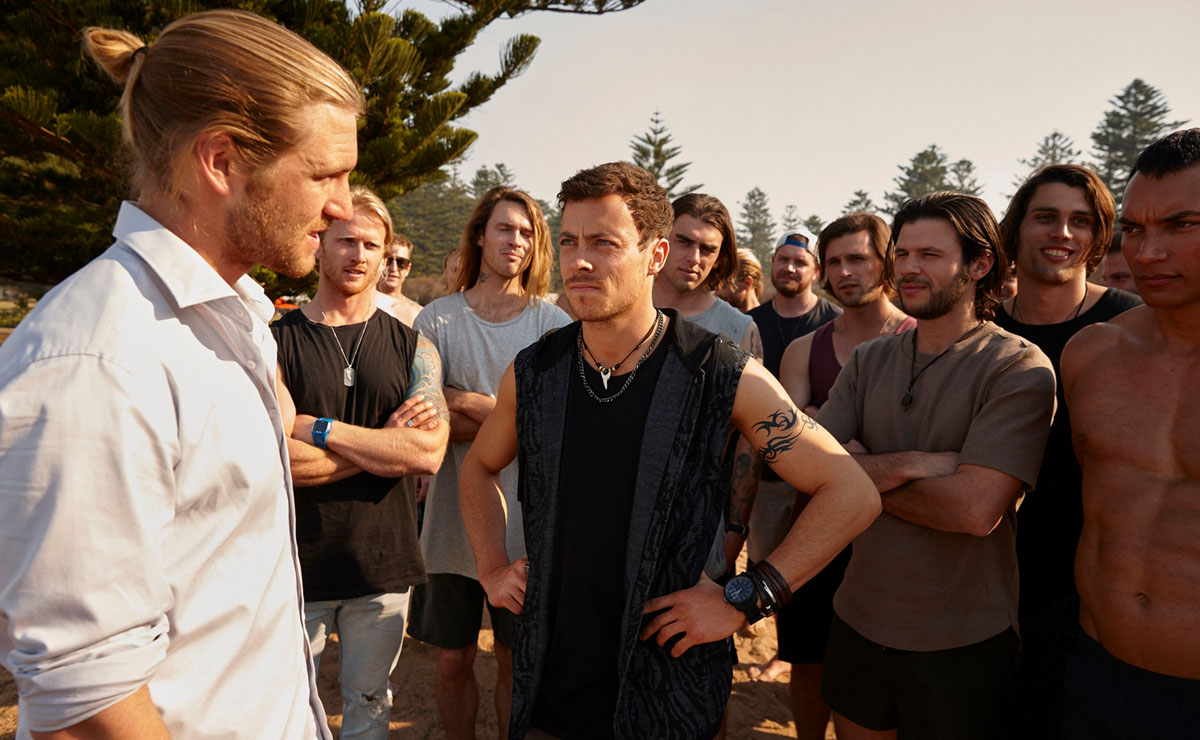 "We were given characters so relatable and complex," Sophie told TV Week. "I admire Ziggy and I'm so honoured to have played her. Thank you to everyone who supports the show and has watched our journey."
"It's been amazing to be part of," Patrick adds. "This show is a powerhouse, and the fans are so crucial to it. To be part of it and have people encourage us has been incredible. Thank you."
The real-life couple recently revealed that they are looking to move to London, which will act as a base for their plans to travel around Europe.
---
Monday 6th March (Episode 7986)
Cash and Eden are wrapped in a love bubble. Guilt-stricken Felicity flees. Ziggy puts family first for Dean.
Tuesday 7th March (Episode 7987)
Felicity faces her demons. Roo steps in to wrangle Ava. Theo has no choice but to move out.
Wednesday 8th March (Episode 7988)
When Felicity calls, Tane comes running. Bree gives Remi mixed signals. Theo's move divides the family.
Thursday 9th March (Episodes 7989-7991)
Bree's secret sidelines Remi. Dean can't abandon Mackenzie. Mali puts down roots in Summer Bay.
Can Mackenzie let her brother go? Mali steps up for Dean.
Mackenzie braces to be Gabe's carer. Remi falls into another woman's arms.
---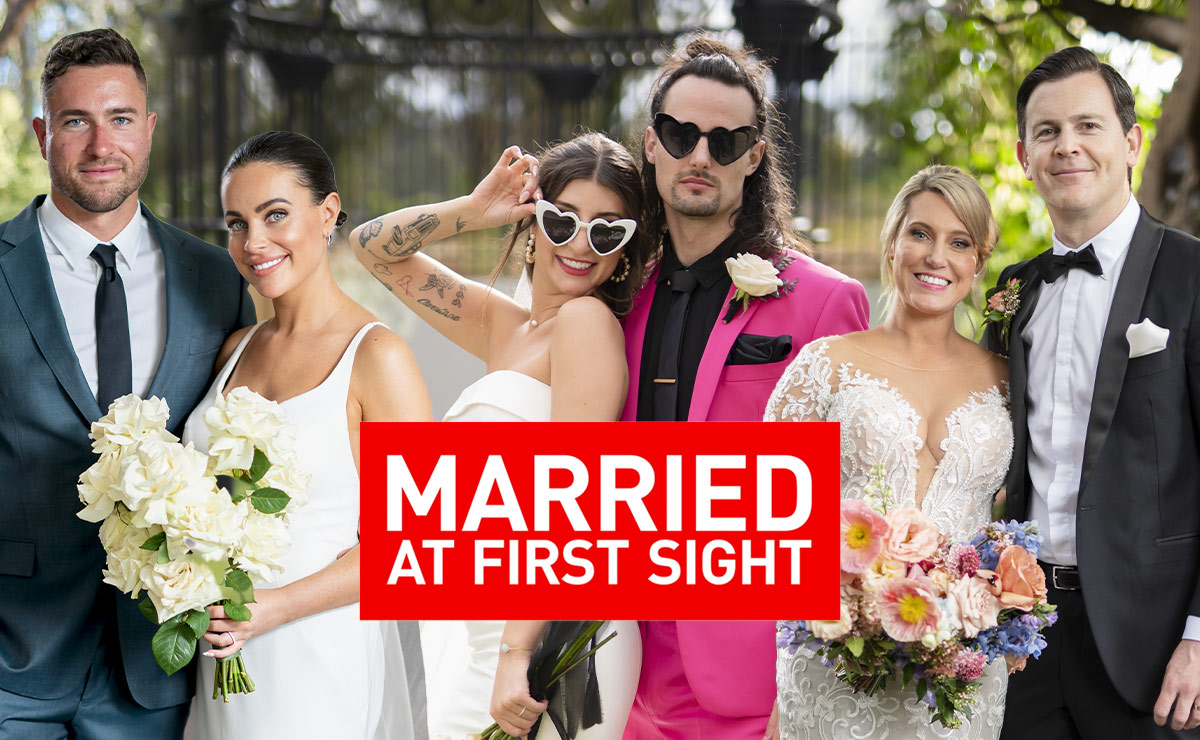 Tonight (Mon 6th March) sees Married at First Sight Australia return to UK screens as it starts on E4. Meet the 10 couples hoping to find love.
Spoilers in your inbox every weekend!