Ziggy and Dean's Home and Away exits confirmed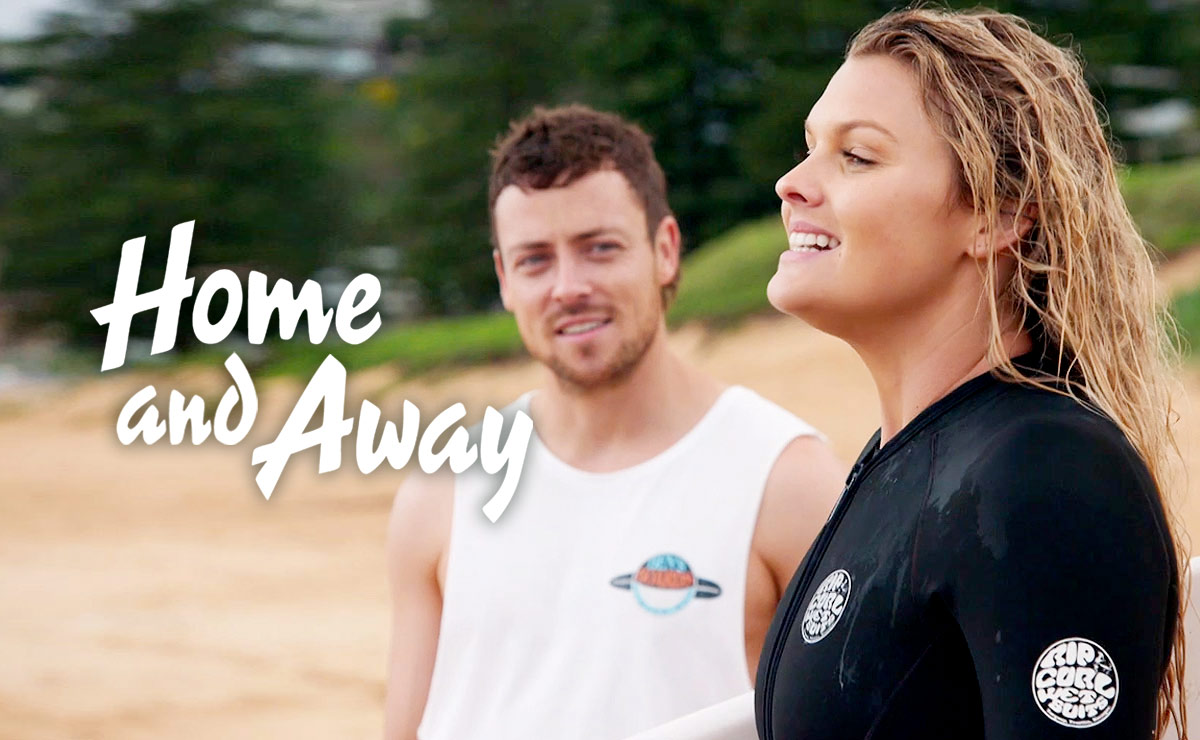 It's been rumoured for months, but Ziggy and Dean's upcoming exit from Home and Away has finally been confirmed.
Late last year, fans of Home and Away witnessed some interesting filming at Sydney's Palm Beach, the real-life home of Summer Bay where the show films many of its external scenes.
They got to witness Ziggy (Sophie Dillman), Dean (Patrick O'Connor) – and, we can only assume, their newborn baby – driving off in Ziggy's car, which was packed full of their belongings, including their prized framed Coastal News front cover from when they won the Summer Bay surf competition.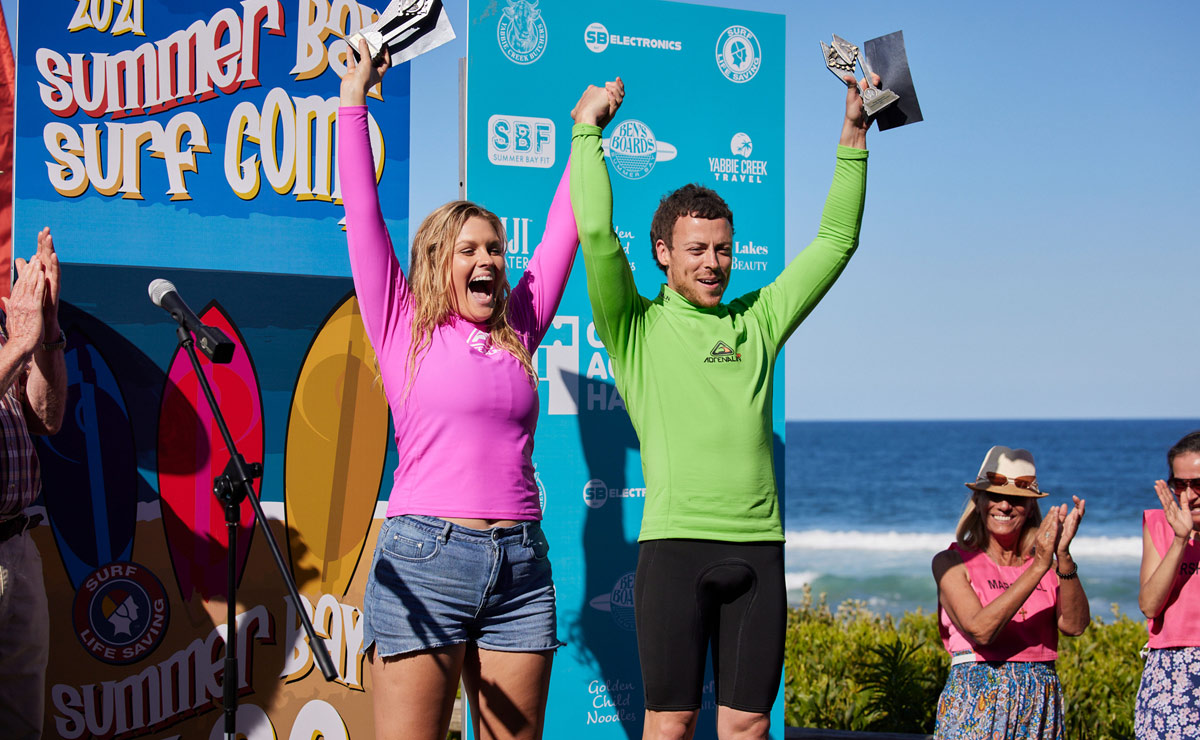 The scenes quickly led to rumours that the characters were departing Summer Bay after over five years on screen, and that news has finally been confirmed in an interview with the pair in this week's TV Week.
Sophie Dillman joined the show as Ziggy in 2017, along with the rest of the Astoni family.
The family – dad Ben (Rohan Nicol), mum Maggie (Kestie Morassi) and their daughters Coco (Anna Cocquerel) and Ziggy – were the first new family to arrive in Summer Bay since the Sutherlands way back in 2000.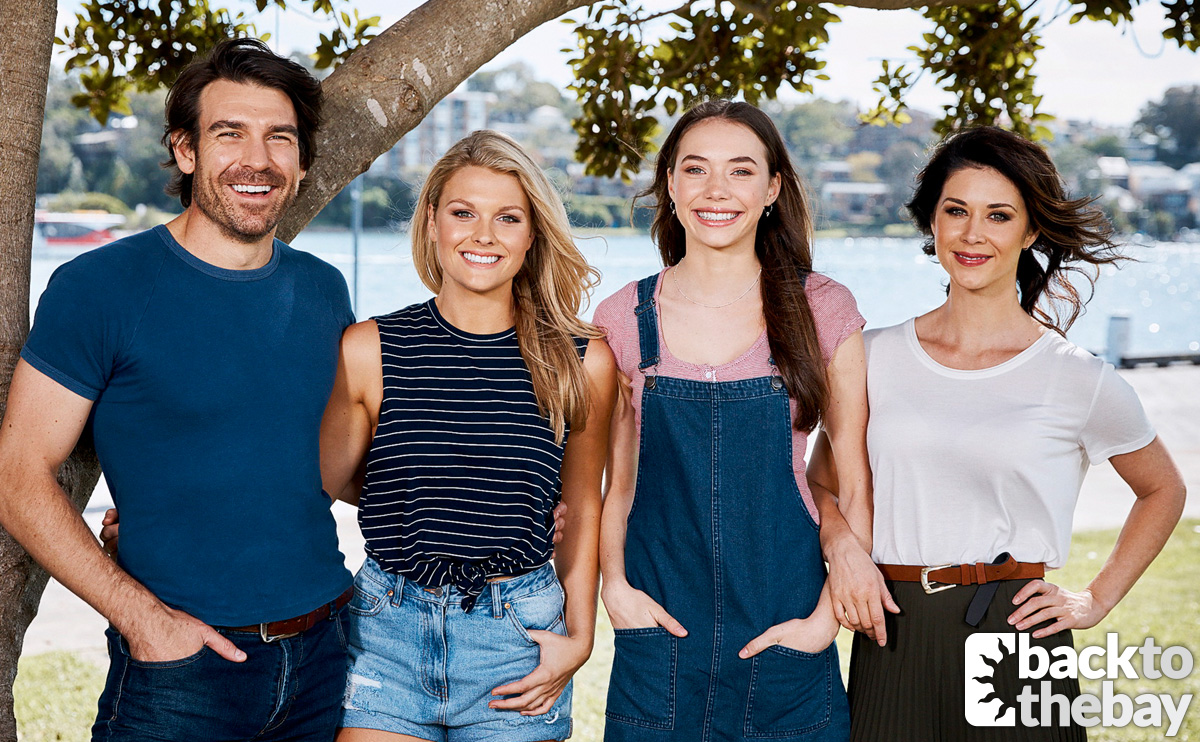 Dean, meanwhile, arrived in early 2018, as the leader of the River Boys summoned by Ash (George Mason) to help him find Robbo (Jake Ryan).
It was mid-2019 before Dean and Ziggy became a couple, but now the pair, who are also in a relationship in real life, are departing together.
Sophie tells TV Week that the decision was "incredibly hard," but that "we have both done everything possible with our characters and it was time to start a new chapter.
"It's bittersweet and emotional, but we realise how lucky we are to have had such an incredible run."
Of his five years playing Dean, Patrick says: "I felt I changed into six different people in the time [Sophie and I] were there. There's a lot of growth both as an actor and a person. It's a great place to work, but I was ready [to move on]."
Not only have the couple left Summer Bay, but they've also left Australia behind.
Fans of the show have been following Sophie and Paddie's journey around Europe via Paddy's Instagram account, which has seen them tour Mykonos, London, Italy and Quatar in recent months, before returning to Australia where they were seen catching up with their former co-stars Emily Weir (Mackenzie) and Lukas Radovich (Ryder) for Lukas's birthday.
However, their new interview hints that they may be planning to move back to Europe.
TV Week says that the pair plan to call London home, using it as a base while they travel around Europe.
"We're going to travel somewhere new every month," says Sophie.
Last week, the pair, who have both revealed new looks since filming their final scenes, were in Scotland, before heading to Ireland.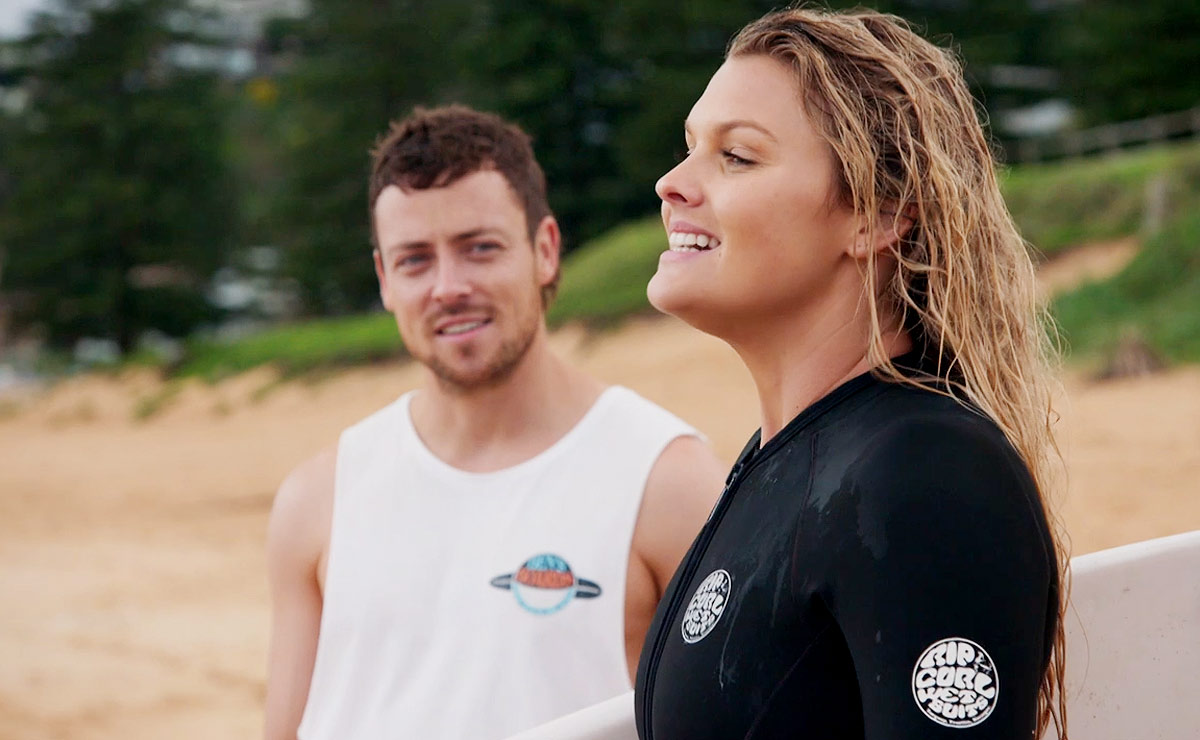 As for whether they'll return to acting, they're keeping an open mind.
"We definitely want to keep acting," Paddy confirms. "[Home and Away] gave us that confirmation. But we're also happy to take a break."
Sophie appreciates how hard it can be to score a regular acting gig, and how lucky they've been to have regular work on Home and Away for so long.
"I think the statistic is that only a certain percentage of actors are living above the poverty line, so getting an acting gig is tough," she says. "It may not be easy to keep doing it, but we hope we can – that's the dream."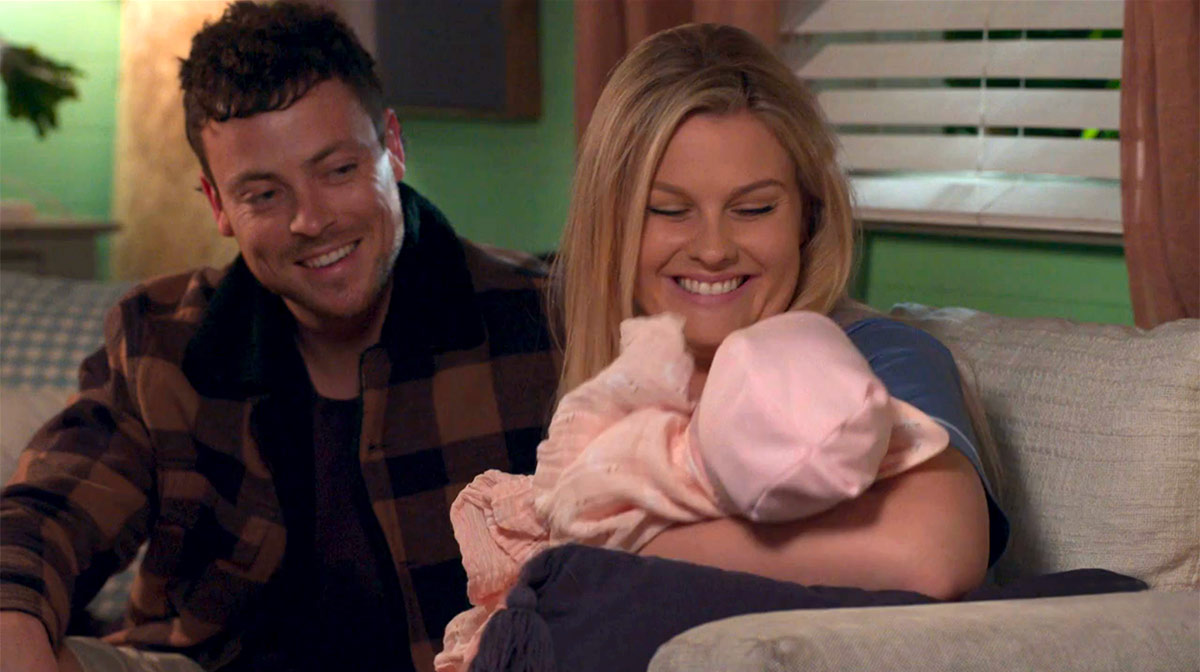 They also both had great things to say about the show that they've called home for the past five or so years.
"I was a bit overcome on the last day because Home and Away has been such a big part of my life," Patrick told the magazine, with Sophie adding: "It's been the best part of my life. Everyone who was involved allowed us to do the best job in the world. I'm so honoured."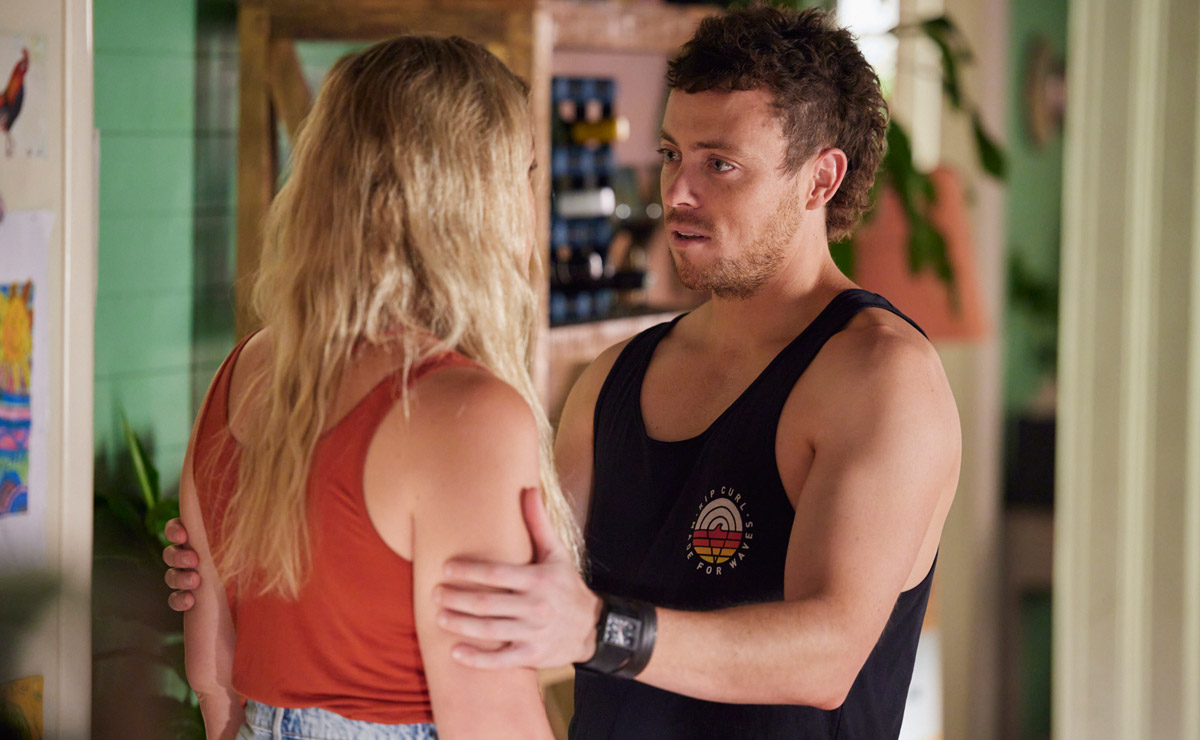 They also haven't written off a return to the show in the future.
"Never say never," Patrick says. "Who knows what the future could bring?"
There's no news yet on exactly when the characters are leaving, but it's expected to be within the next few weeks.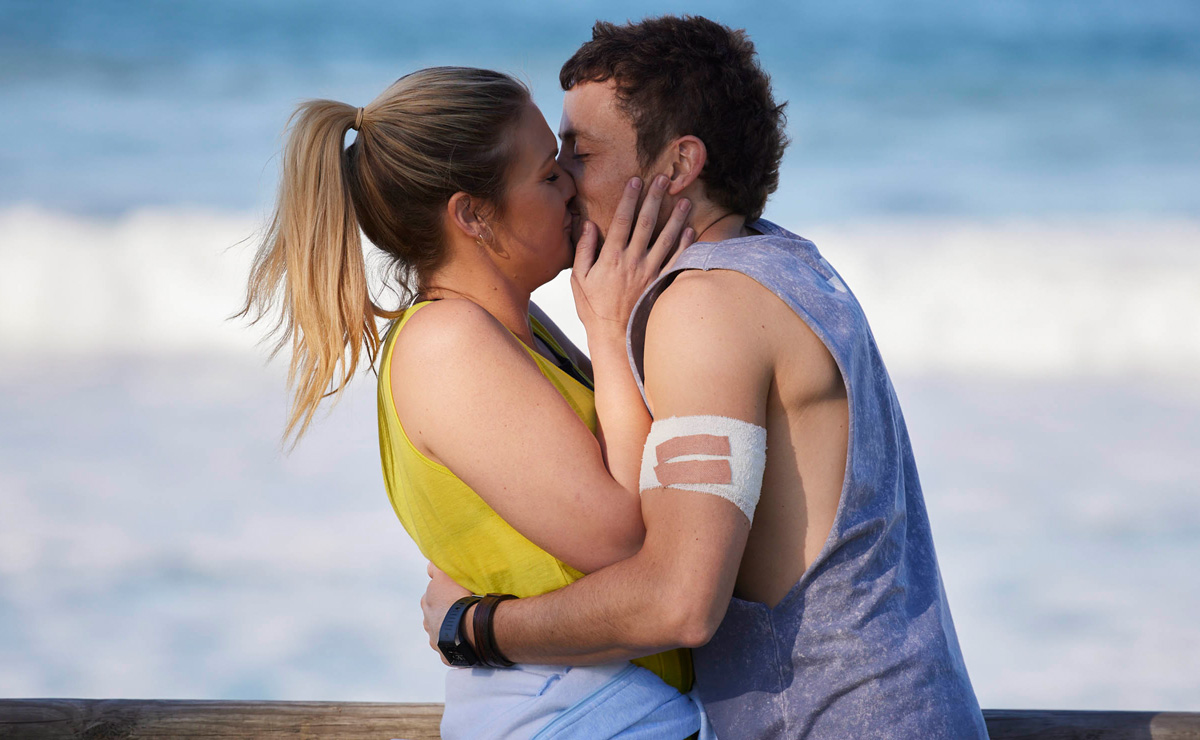 Spoilers for this Thursday's episode ask "Could Dean's happy family be ripped apart?" while next Monday "Ziggy puts family first for Dean."
Could these spoilers spell the beginning of the end for the much-loved characters?
Theirs isn't the only departure on the horizon. Nikau (Kawakwa Fox-Reo) is also expected to leave Summer Bay very soon, potentially within the next week.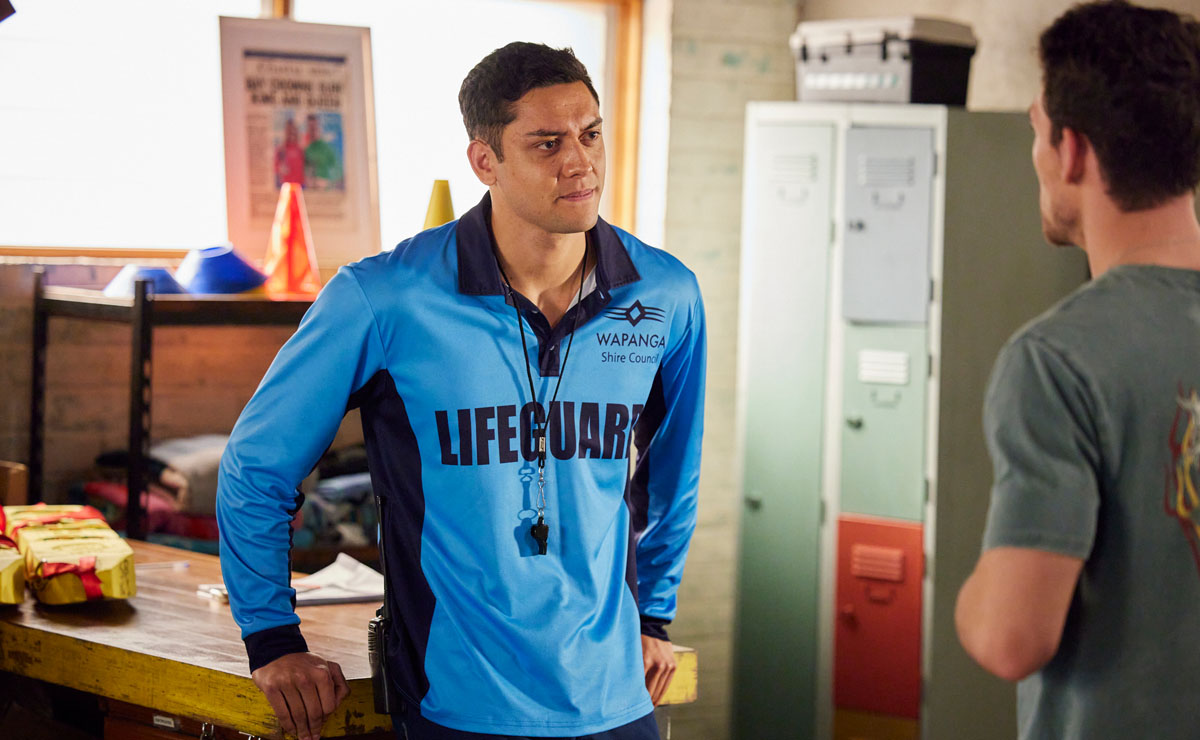 Australian viewers have recently seen Bella (Courtney Miller) return from New York to visit Ziggy, Dean and their newborn daughter Izzy.
Bella has also taken the opportunity to catch up with Nikau, who unceremoniously broke up with her over the phone last year, in an attempt to protect her from the gang of bikies who were in town looking for revenge on his family.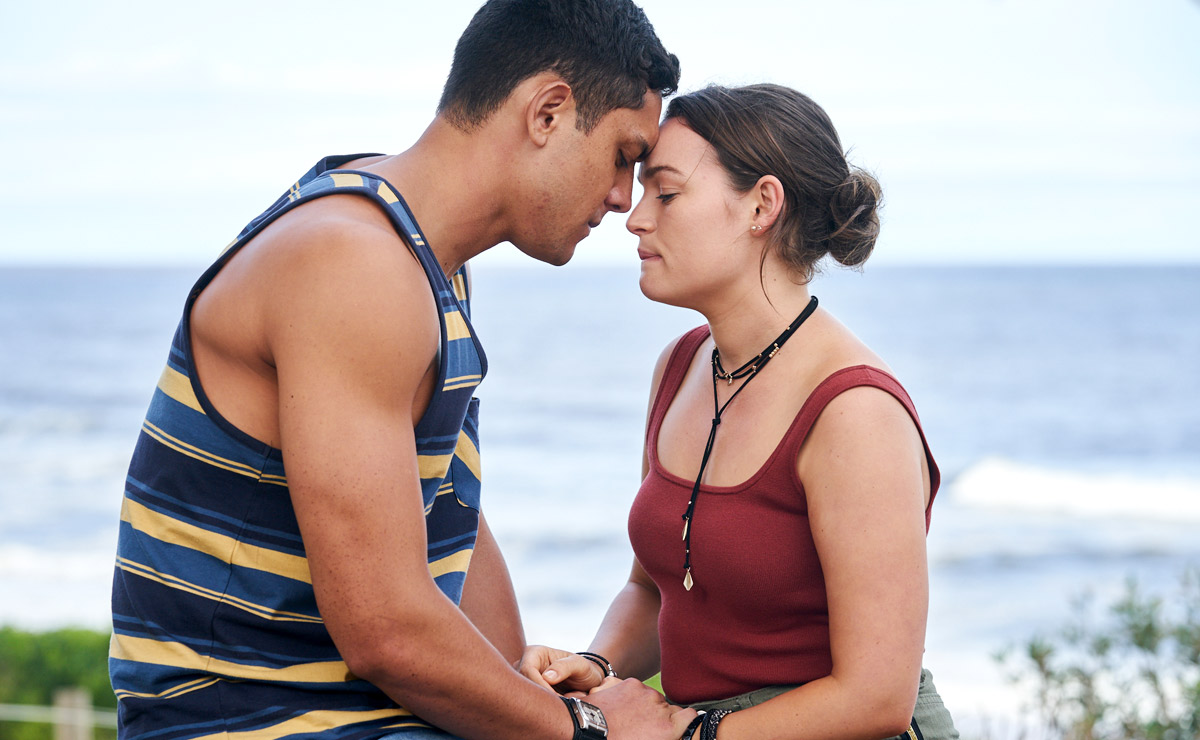 While Bella claimed she had no issues with bumping into her ex, she soon found that she still had feelings for Nik, and there was still a spark between the pair.
With Kawakawa Fox-Reo confirmed to have left the show, it's widely expected that Nikau will leave with Bella this week or next and head to New York with her.
Is it possible that Dean and Ziggy will do the same?
We'll have full tribute articles, looking back at the three characters' time on the show, when their exits air in Australia in the weeks to come.
---
This week on Home and Away in Australia, Rose is put on the spot when Mali's sister arrives in Summer Bay demanding answers, while Gabe gets some devastating news.
---
Monday 27th February (Episode 7980)
Remi supports Bree through her counselling. Mali has a mysterious caller. Ava's pushing the boundaries.
Tuesday 28th February (Episode 7981)
Kirby discovers Ava's secret obsession. Justin searches for his daughter. Mali's family comes knocking.
Wednesday 1st March (Episode 7982)
Gabe fears the worst. Rose gets grilled by Mali's sister. Ava's obsession breaks Justin's heart.
Thursday 2nd March (Episodes 7983-7985)
Ziggy delivers Gabe a bitter pill to swallow. Mackenzie won't give up on the future. Will Nikau and Bella get a second shot at love?
Felicity's strong facade crumbles. Bree worries Remi's musical return is premature. Bella fears saying goodbye to Nikau again.
Remi pushes through pain for Bree. Eden pours her heart out for Cash. Tane's loneliness catches Felicity's eye. Could Dean's happy family be ripped apart?
Spoilers in your inbox every weekend!