Home and Away Spoilers – Gabe discovers he has cancer
This week on Home and Away in Australia, Gabe is rocked by some devastating health news – how will he tell Mackenzie he's got cancer?
It would be an understatement to say Mackenzie (Emily Weir) hasn't had the best of luck with men in her years in Summer Bay.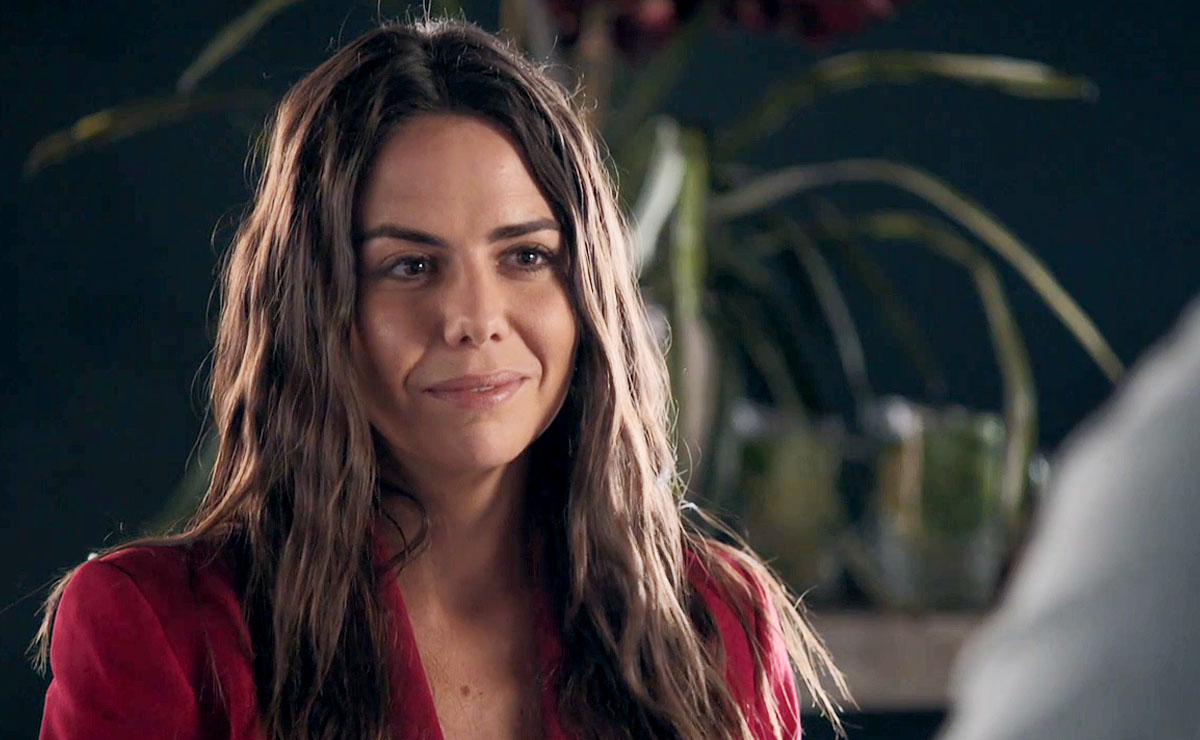 She and Ari Parata (Rob Kipa-Williams) were happy together for quite a while.
However, she spent much of their time together lusting after Ari's brother Tane (Ethan Browne), and it took a long time before she could forget about her feelings for him and focus on her actual relationship. For all the good that did her.
Shortly after she and Ari truly settled into their relationship, Ari's ex-girlfriend Mia (Anna Samson) and her daughter Chloe (Sam Barrett) arrived in town.
Before long, Ari was back with his ex and Mackenzie was forced to watch as the newly reunited trio played happy families, with Ari eventually proposing to Mia.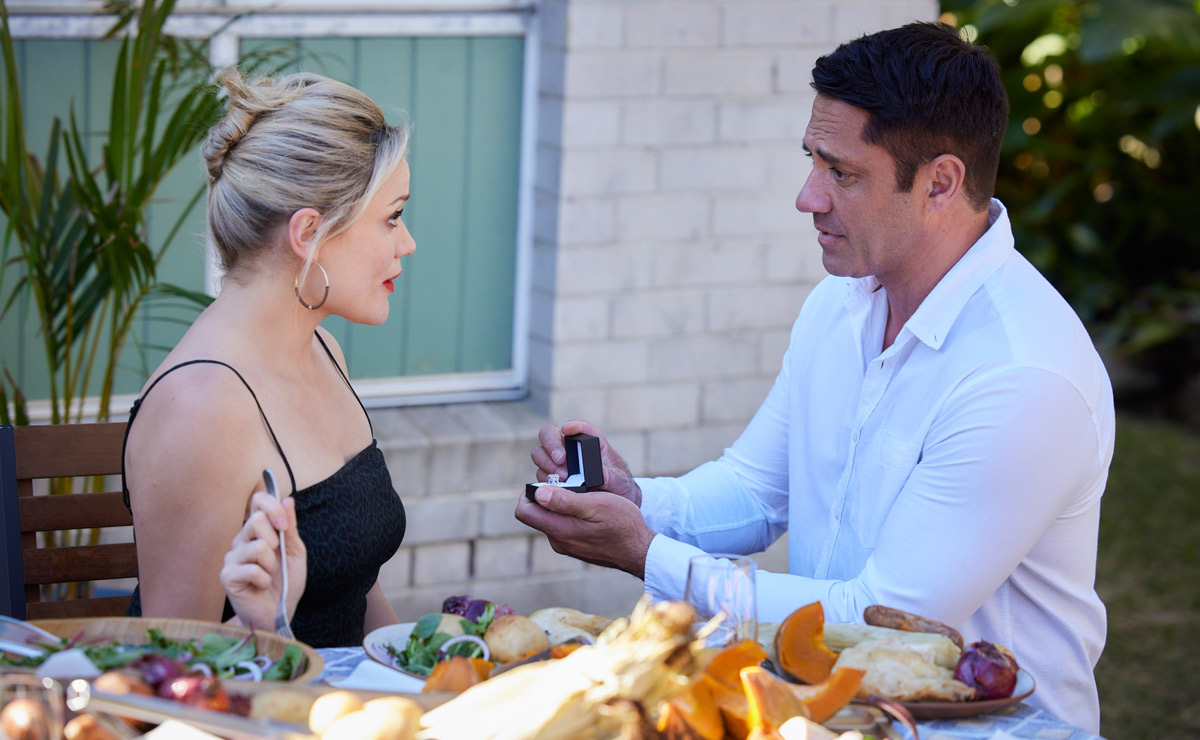 Sadly, Ari died of cancer early last year, shortly after he was sent to prison after taking the blame for the death of Chloe's father Matthew (James Sweeny), who was actually killed by Chloe herself.
There was just time for Ari and Mia to marry in a touching ceremony at Northern Districts, before Ari succumbed to his cancer.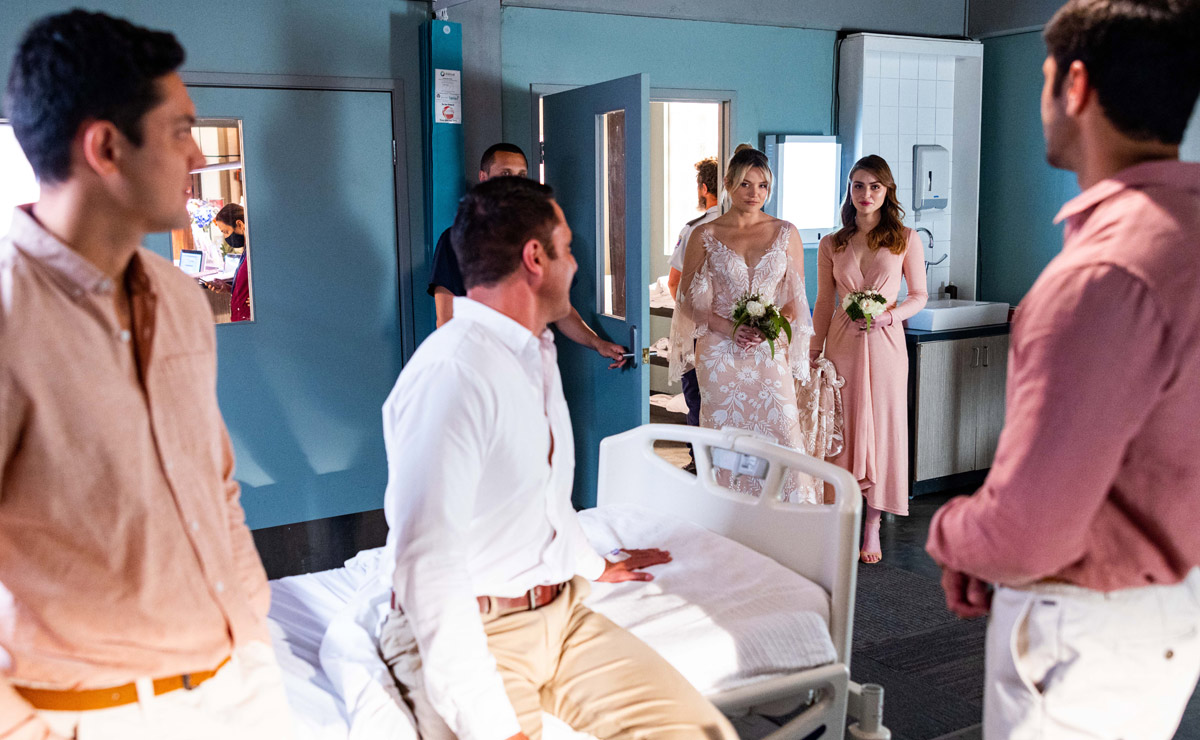 While Mackenzie and Ari were no longer together, the news of her ex-boyfriend's death still devastated her.
Then there was Logan (Harley Bonner). Things were going well there, but when Mackenzie fell into debt, she kept the news from her boyfriend, and almost slept with PK (Ryan Johnson) as a way of paying off the debt.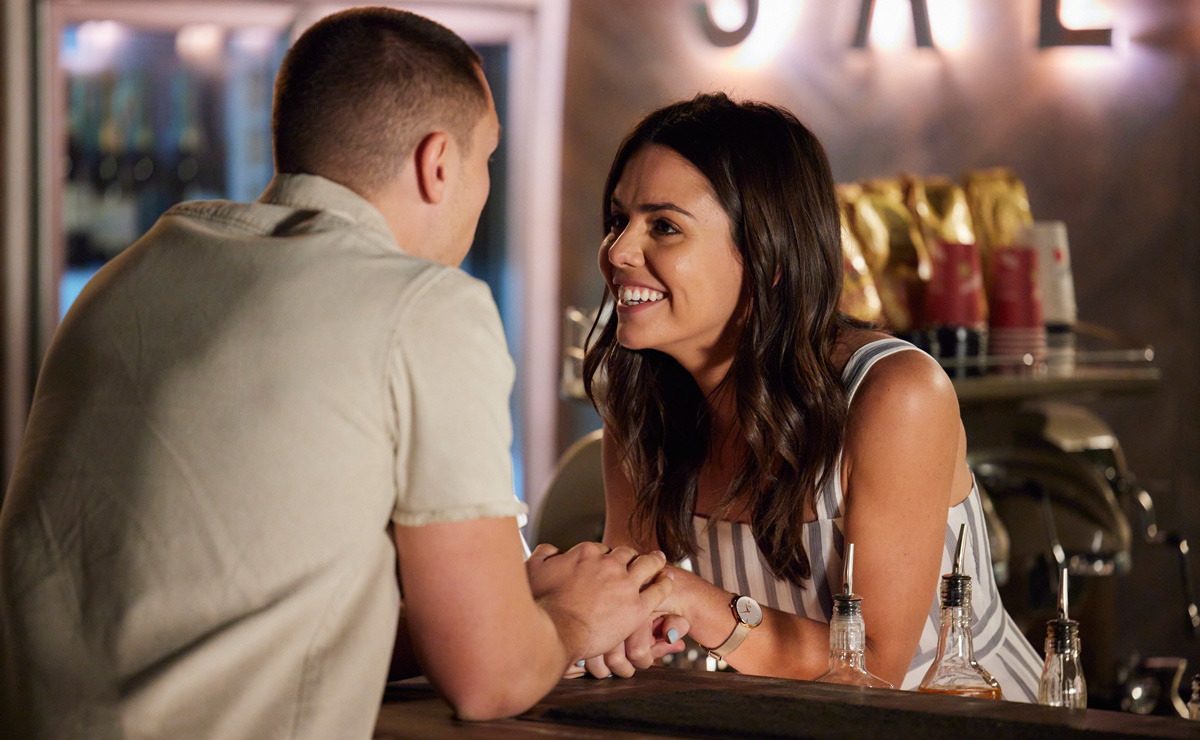 Logan was going through his own issues, having been wrongly charged with dangerous driving occasioning death.
When he found out about Mackenzie's debt problems, he couldn't believe his girlfriend kept something so significant from him. That, coupled with the false accusation against him, prompted him to leave Summer Bay and go back to his old life working in the marine corps.
He only left Mac a voicemail message explaining his decision.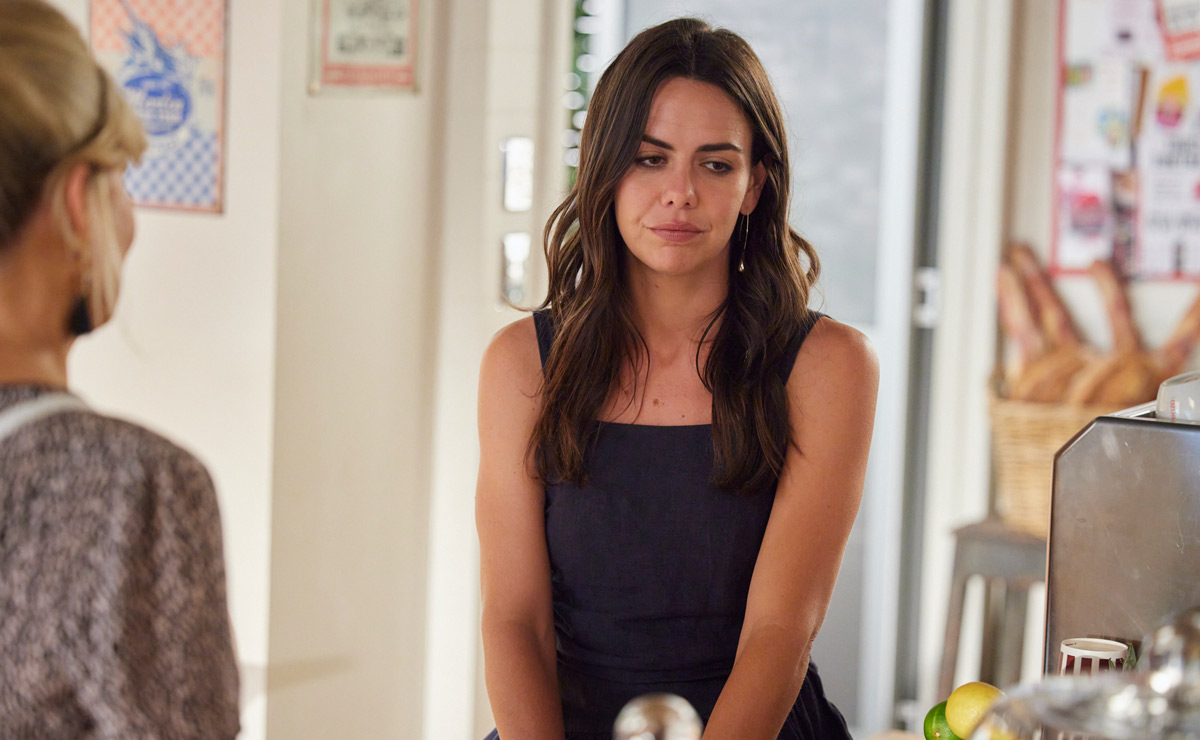 Recently, we discovered that Mackenzie had been engaged before she arrived in Summer Bay, when her ex-fiancé Gabe (Akos Armont) arrived on Australian screens just over a month ago.
We learnt that the pair had been just months away from their wedding day when Mackenzie and Dean's (Patrick O'Connor) ruthless businessman father Rick Booth (Mark Lee) offered Gabe $50,000 if he left Mackenzie behind.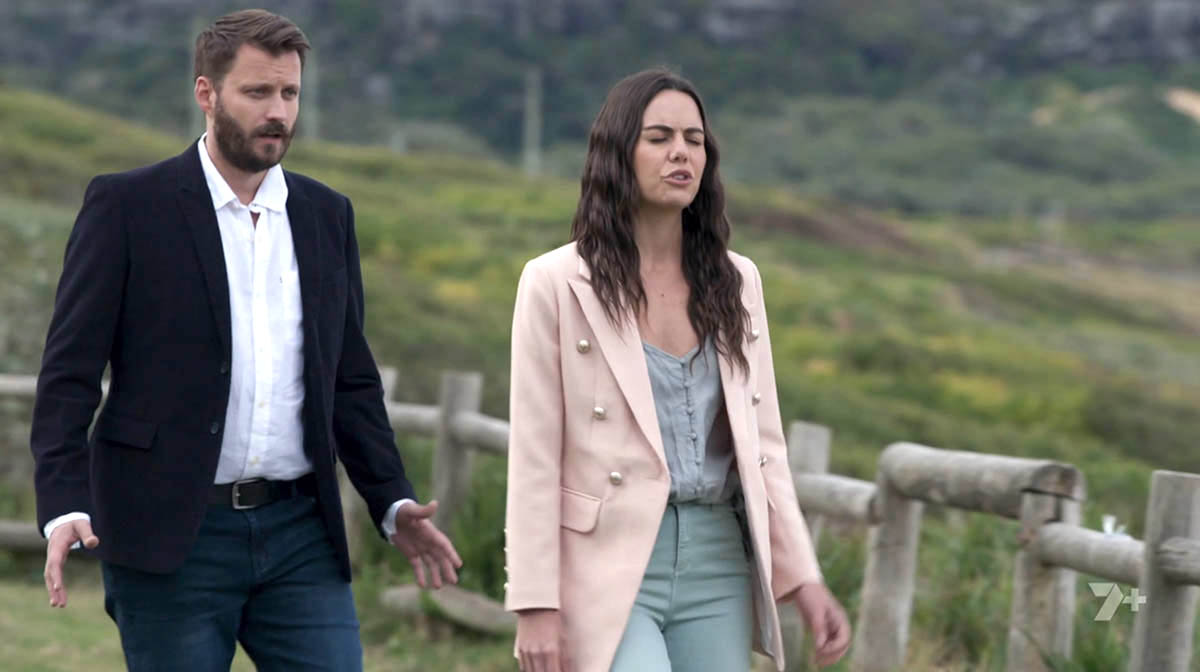 Remarkably, Gabe, whose business was struggling and who was desperate for cash, took Rick's offer and did exactly that – skipping town without leaving so much as a note.
Now, years later, he's back and trying to make amends with Mackenzie.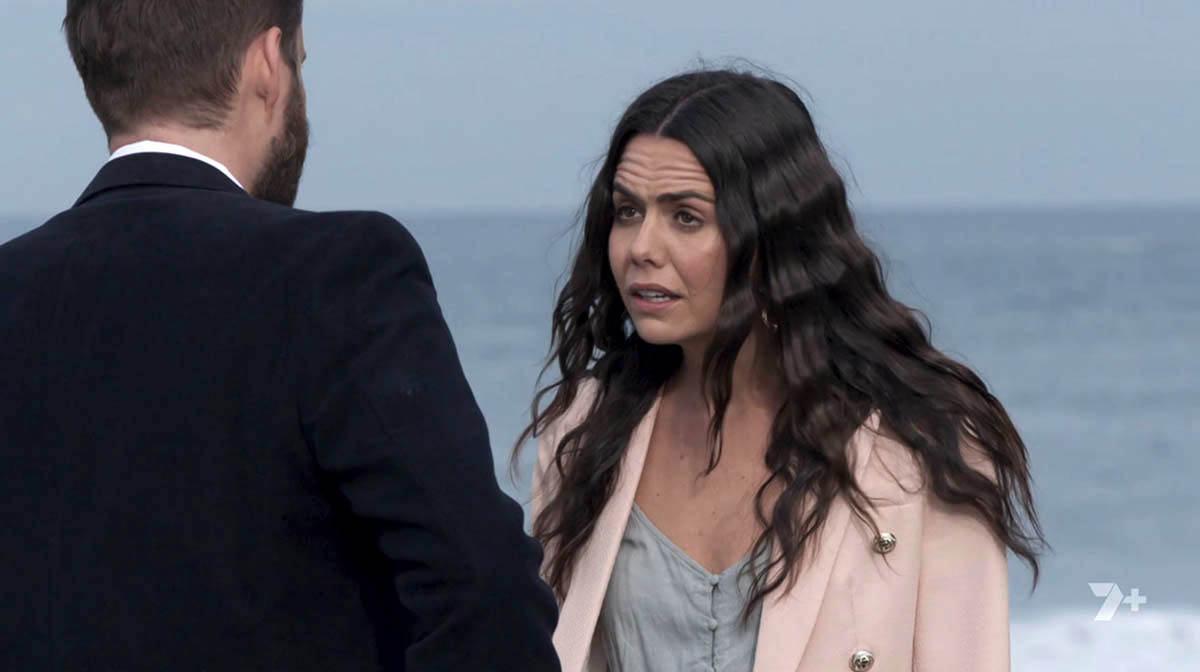 While the pair are settling back into their relationship, we're about to learn that Gabe is hiding yet another secret.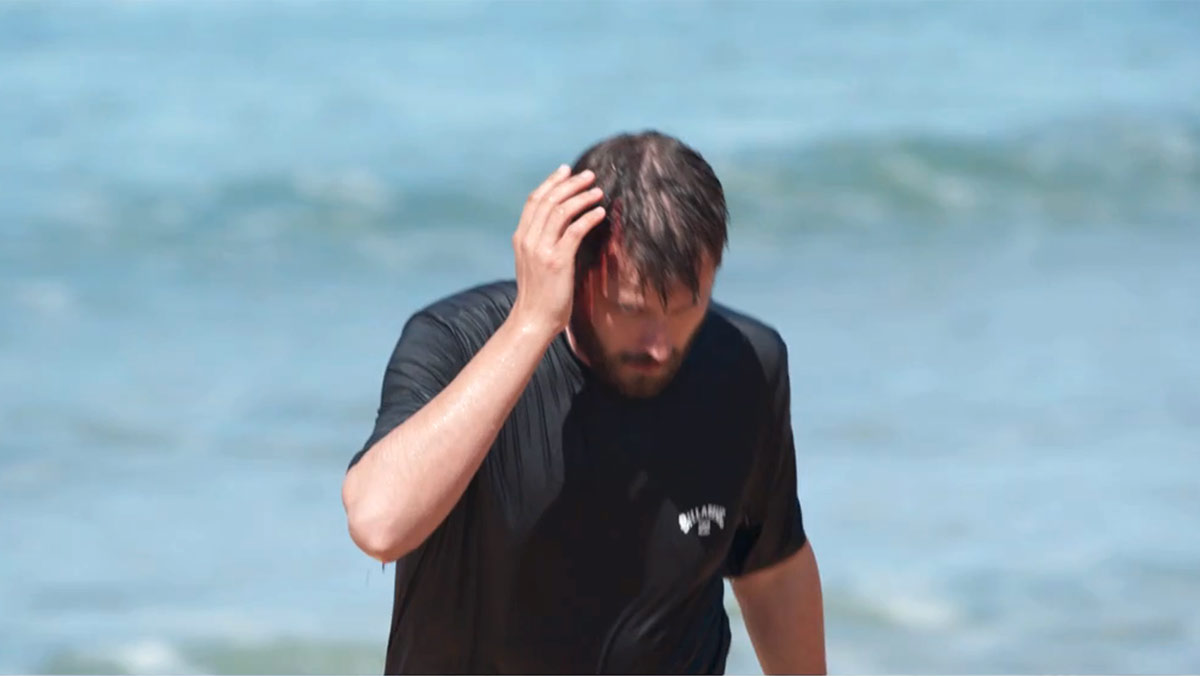 This week, he hits his head when surfing, and is disorientated when he heads back onto the beach nursing a wound.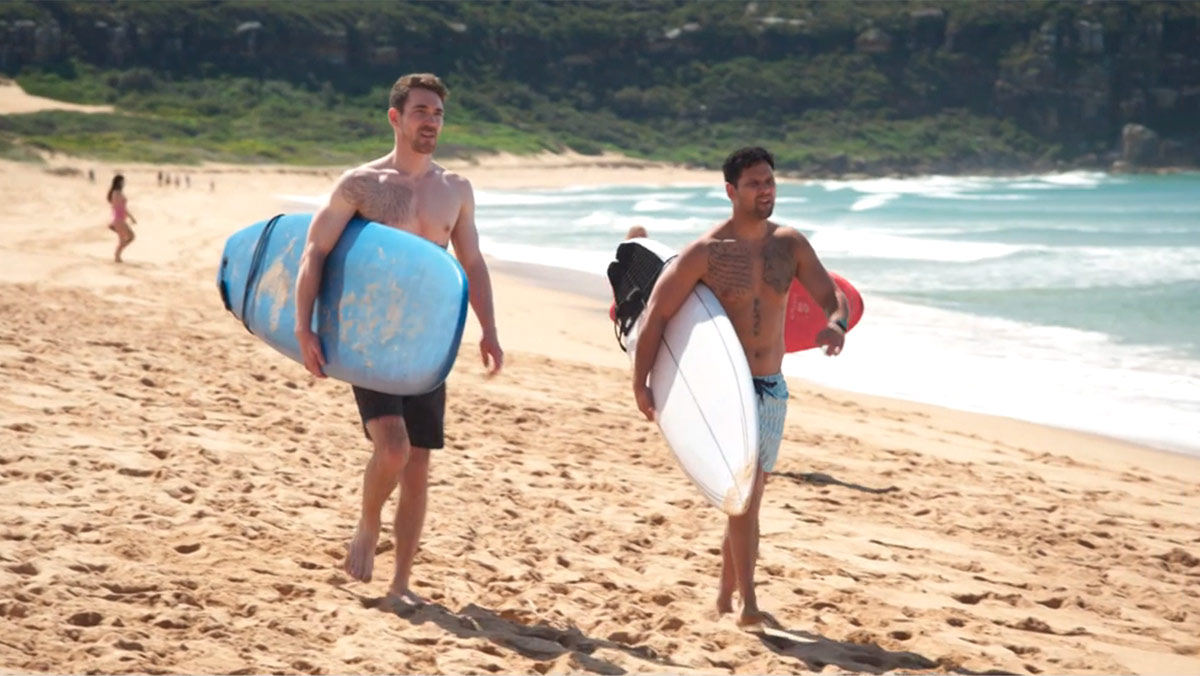 Thankfully Xander (Luke Van Os) and Mali (Kyle Shilling) spot him and check he's okay.
He claims he's fine, but but when he later suffers a dizzy spell in Salt, Xander insists he heads to Northern Districts Hospital to get checked for a concussion.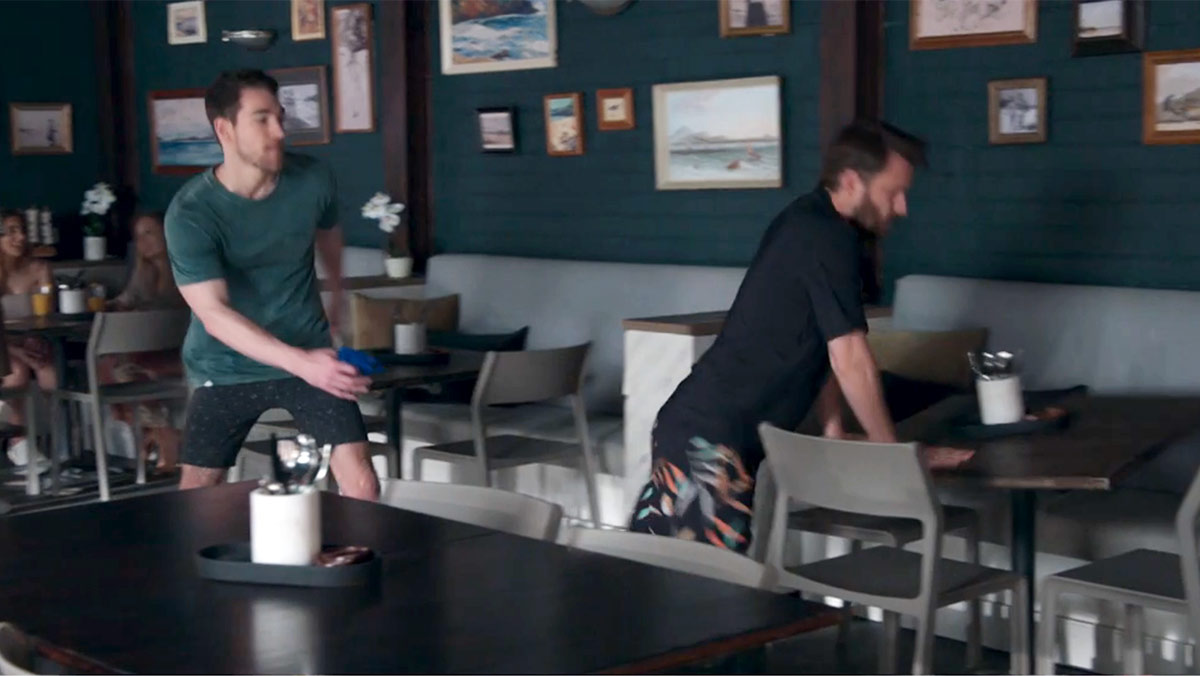 Gabe doesn't see the point in being there, telling Bree (Juliet Godwin) that he's only there on Xander's insistence, but she tells him that they may as well give him a once-over as he's already there.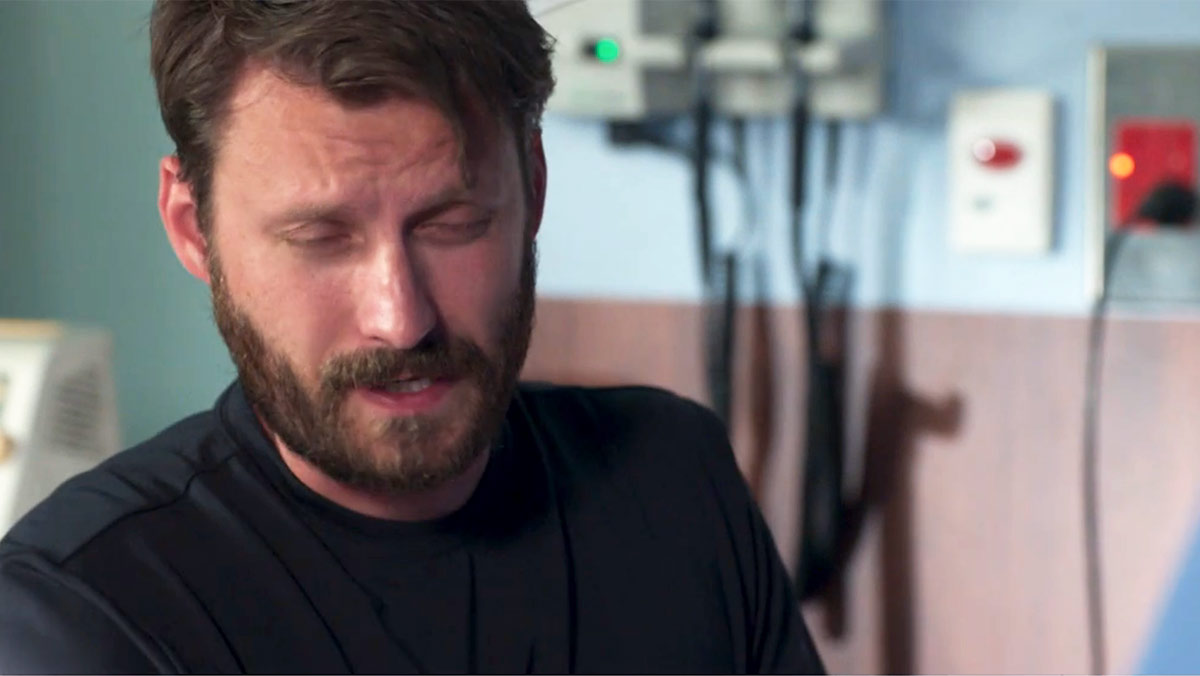 She later informs him that there's no sign of concussion – however, the scans have discovered something much worse.
"One of your blood tests came back abnormal," Bree begins.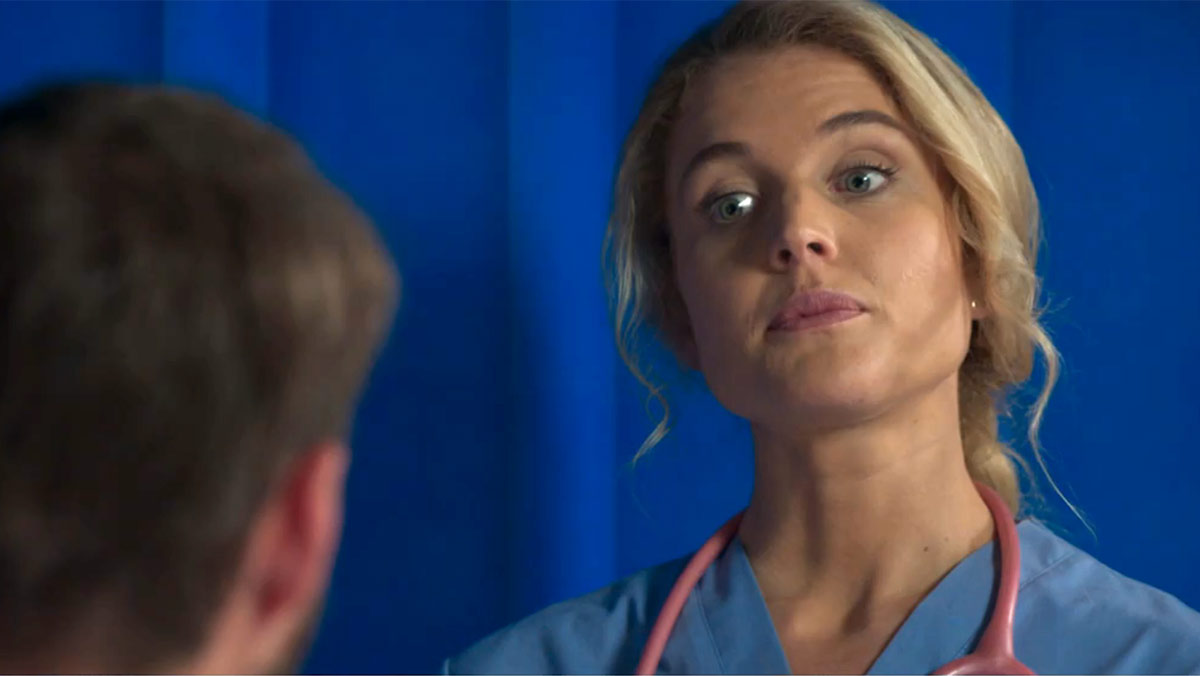 "Just be straight with me," Gabe replies. "It's back, isn't it?"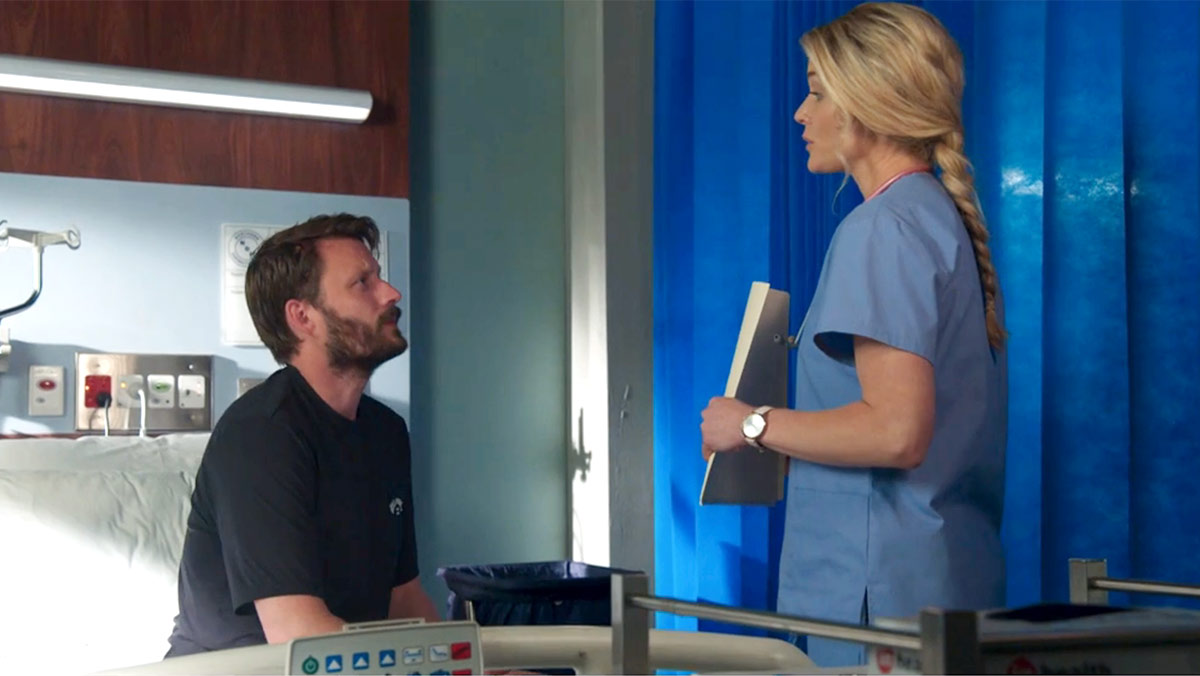 As the week goes on, we learn that Gabe was previously being treated for non-Hodgkin lymphoma, but believed he was in remission, so had decided to keep the news from his ex-fiancée when they reunited.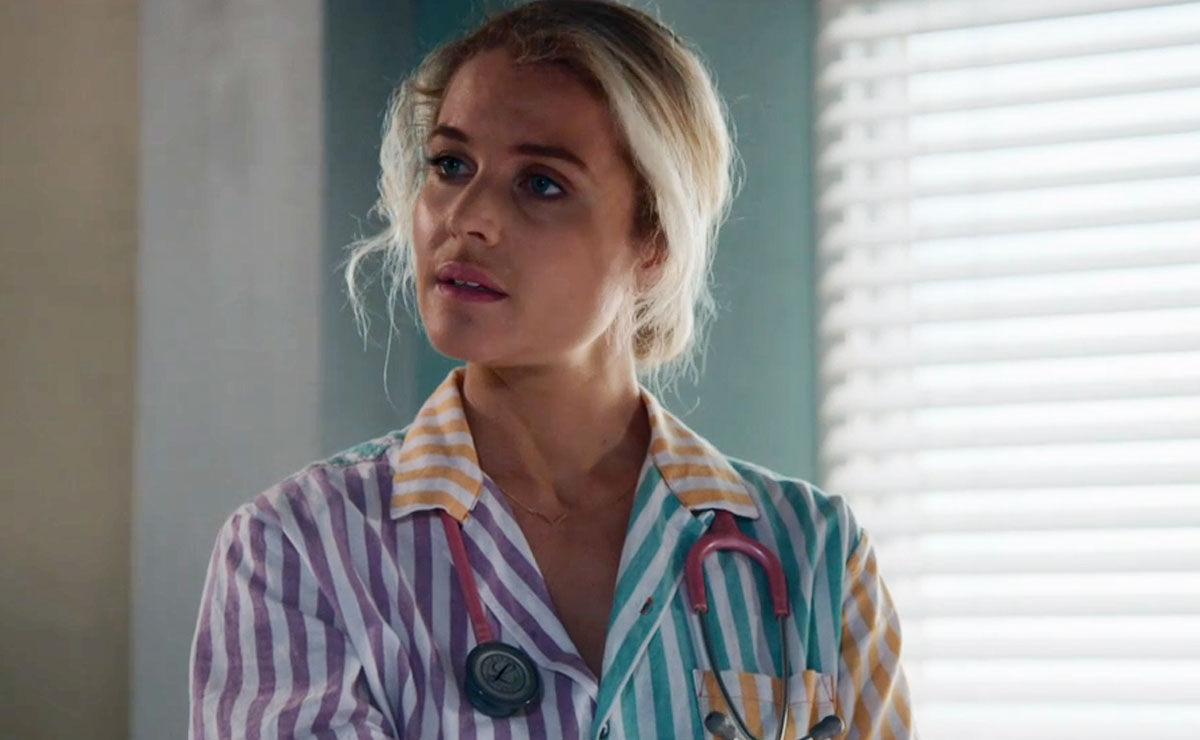 "Bree is extremely sad for Gabe because, as a doctor, she's fully aware of the challenges a battle with cancer holds," Juliet explained to TV Week. "She wants Gabe to reach out to his loved ones so he can get the support he needs."
Having only just walked back into Mac's life after years away, will Gabe find the words to tell Mackenzie the truth?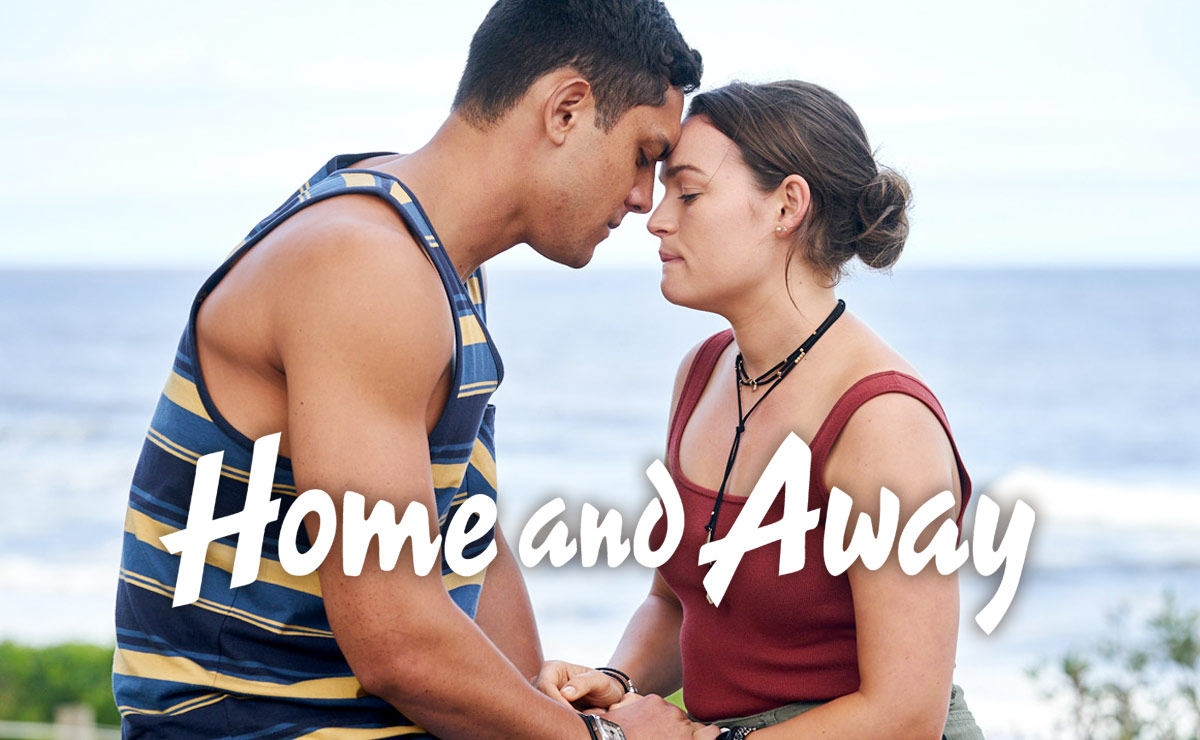 This week on Home and Away in Australia, Bella returns to Summer Bay after 9 months away, and she wants answers from Nikau!
---
Monday 20th February (Episode 7974)
Alf refuses John's IT support. Rose's flirtation turns to fear. Eden puts her heart into music. Ziggy chooses mother's instinct over doctor's advice.
Tuesday 21st February (Episode 7975)
Alf's feud with John goes public. Ziggy's protection turns to paranoia. Can Rose trust another man again? Gabe's dark past returns.
Wednesday 22nd February (Episode 7976)
Gabe struggles to deliver bad news to Mackenzie. Bree gets the push she needs to seek help. Ziggy enlists Marilyn to help protect Izzy.
Thursday 23rd February (Episodes 7977-7979)
Can Mackenzie get through to Gabe? Alf and John clash. Dean and Ziggy welcome a surprise visitor.
Felicity's drinking reaches new lows. Can Nikau and Bella get past their differences? Alf and John's feud goes to extraordinary lengths.
Has Felicity hit rock bottom? Mali surprises Rose on the beach. Theo defends Ava.
Spoilers in your inbox every weekend!