Amazon to add Neighbours episodes to Freevee from 23 February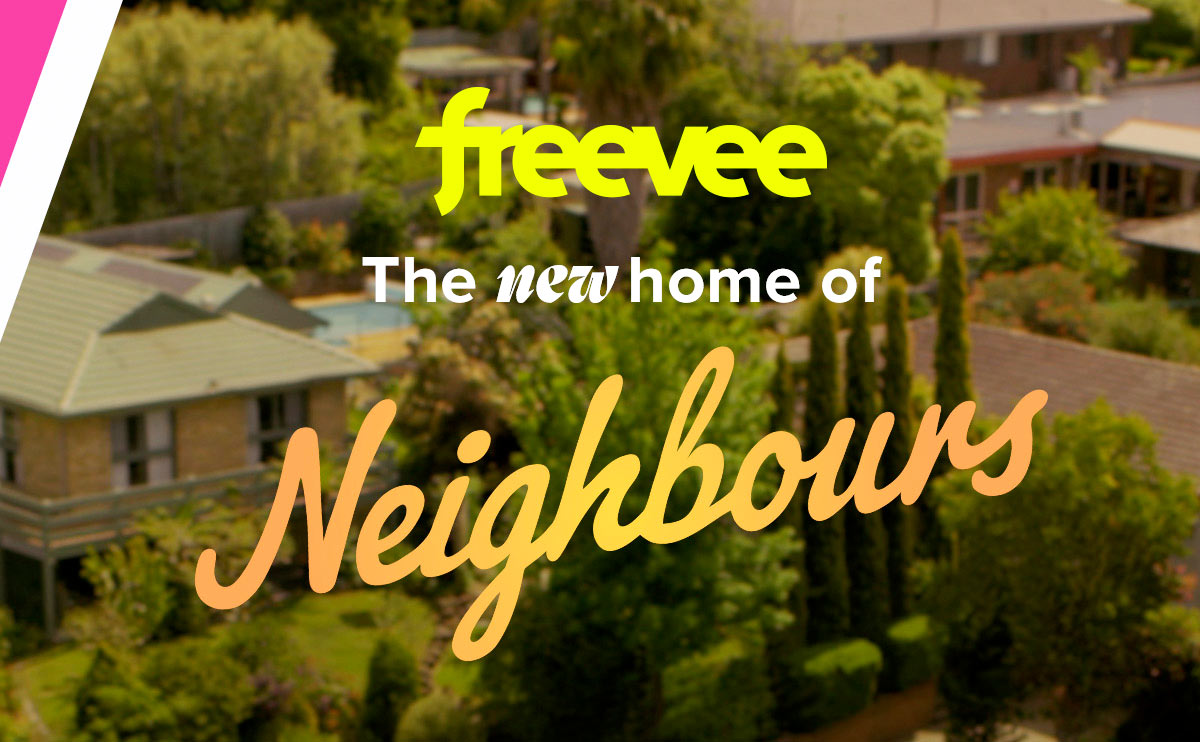 Amazon has announced that the whole 2012 season of Neighbours, along with a selection of classic episodes, will be added to its Freevee platform from 23rd February.
Updated 1st February. Original article published 31st January.
Rumours of the move began circulating on Monday, when a "Highlights from 2011 and 2012" trailer was briefly added to the Freevee app and Prime Video website, before being taken down just hours later – giving enough time for Neighbours fans across the world to notice and be thrown into a spin!
Now, Amazon has officially confirmed that it will begin adding episodes from Neighbours' 37-year back catalogue to its streaming services from Thursday 23rd February.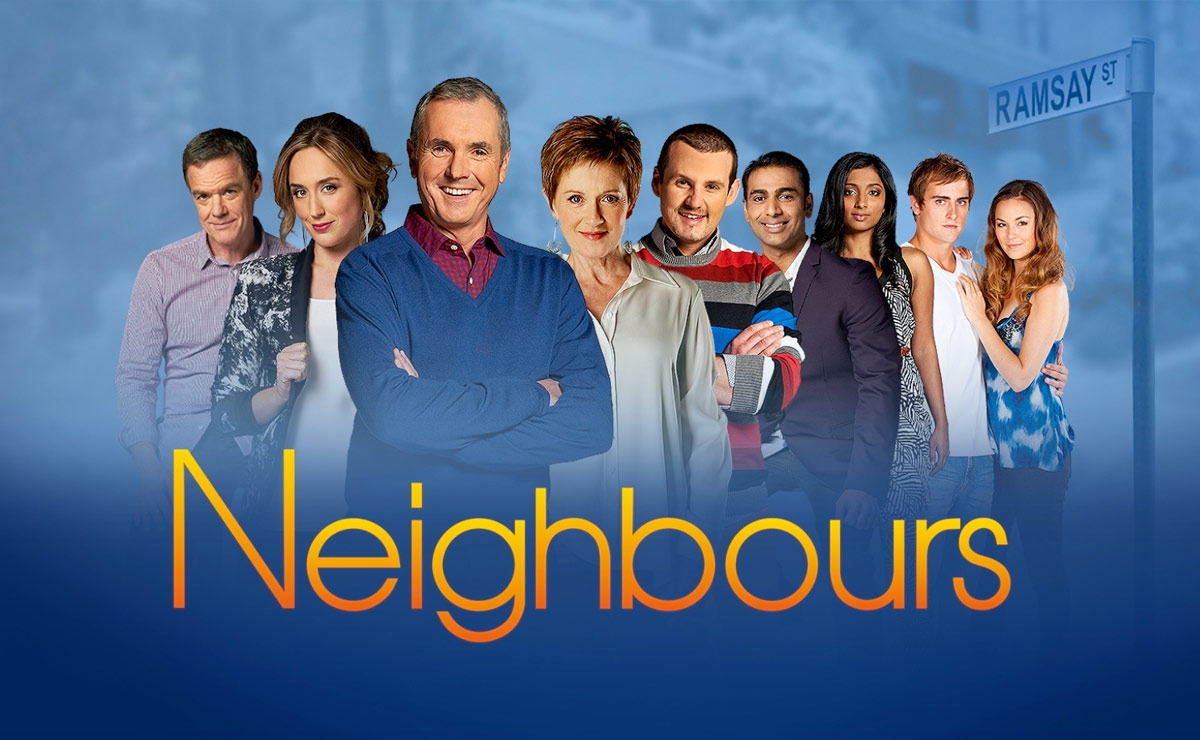 The initial drop will see the entire 2012 season added, which features the first kiss between characters Chris Pappas (James Mason) and Aidan Foster (Bob Morley), as well as Toadie's (Ryan Moloney) heartwarming proposal to Sonya (Eve Morey), and Lucas Fitzgerald (Scott Major) and Vanessa Villante's (Alin Sumarwata) dramatic wedding day.
To prepare for the release, Amazon has also revealed a teaser trailer for the 2012 season, recapping the events of 2011.
In addition, a number of key episodes from the show's history will be added.
While the full list of episodes hasn't been released, Amazon has confirmed that they will include episodes featuring actors who have gone onto Hollywood and musical stardom, including Margot Robbie, Russell Crowe, Kylie Minogue, Jason Donovan, Guy Pearce, Natalie Imbruglia, and Liam Hemsworth.
And that's not all. While it'll just be the 2012 season which drops in its entirety on 23rd February, additional seasons of Neighbours will be added every month until the relaunched show begins later in the year.
Plus, from 28th February, the streaming service will also add a number of Neighbours 'FAST channels' (free ad-supported streaming channels), beginning with "Neighbours – Looking Back" and "Best of Neighbours". These channels stream the show in real-time, with a fixed schedule like a traditional television channel.
It's been a little over two months since the streaming giant announced they had purchased the rights to the 37-year-old Australian soap and would resume production early in 2023. The news came just four months after Neighbours aired what was expected to be its final ever episode.
At the same time as announcing the show's revival, Amazon revealed that it had bought the rights to over 2,000 old episodes, and that they would be made available for viewers to stream in advance of the reboot.
Amazon's announcement that it would begin with the 2012 season generated a lot of commentary from Neighbours fans on social media, who have been eagerly awaiting news on the back catalogue's release.
While many fans were delighted at the prospect of having old episodes available for streaming, many were concerned that beginning with the 2012 season may not present the show in the best light to new viewers.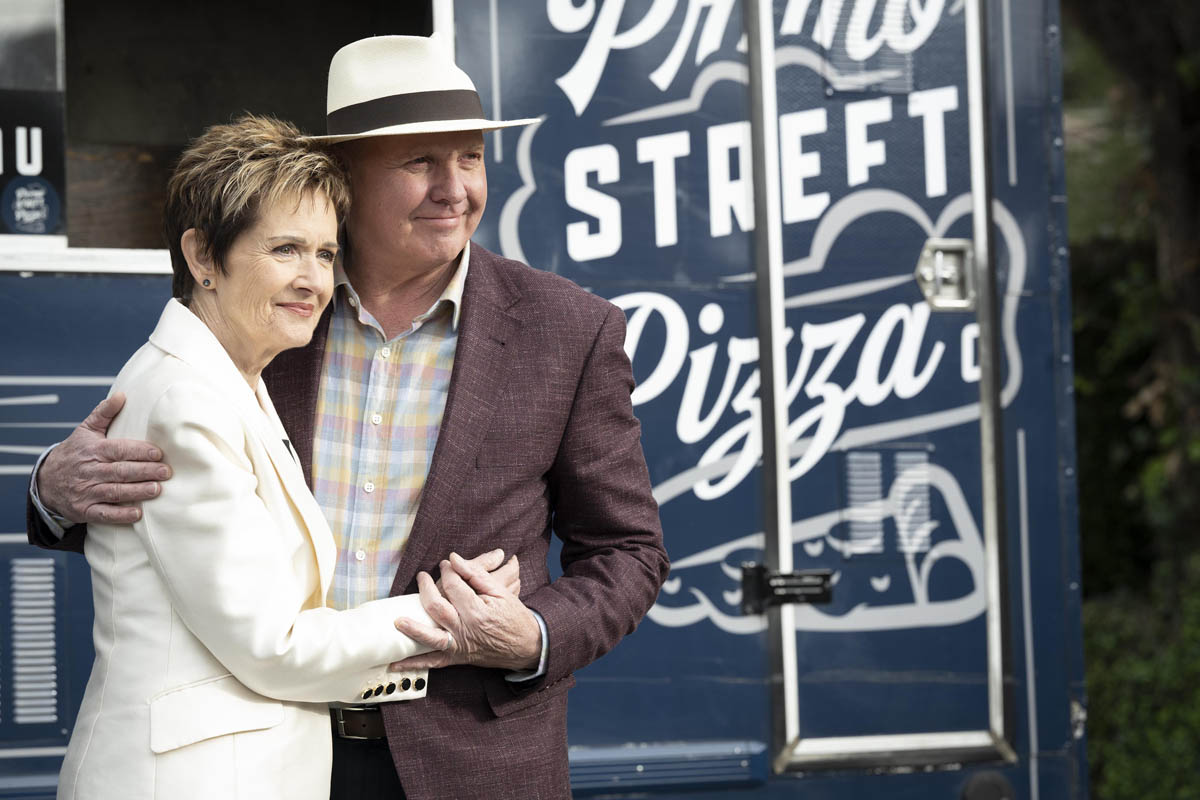 Defined by many as the tail end of the "Bower Era", 2012 and 2013 are relatively tame years compared to those on either side.
Susan Bower helmed the series as executive producer from 2008 to 2012, with a focus on redefining what family truly means.
Following what fans noted as a "decline in quality" in the early 10s era, coupled with the show's move from the main channel of Ten to secondary channel Eleven in Australia, 2012 is the year when the show begins to gain its sense of identity.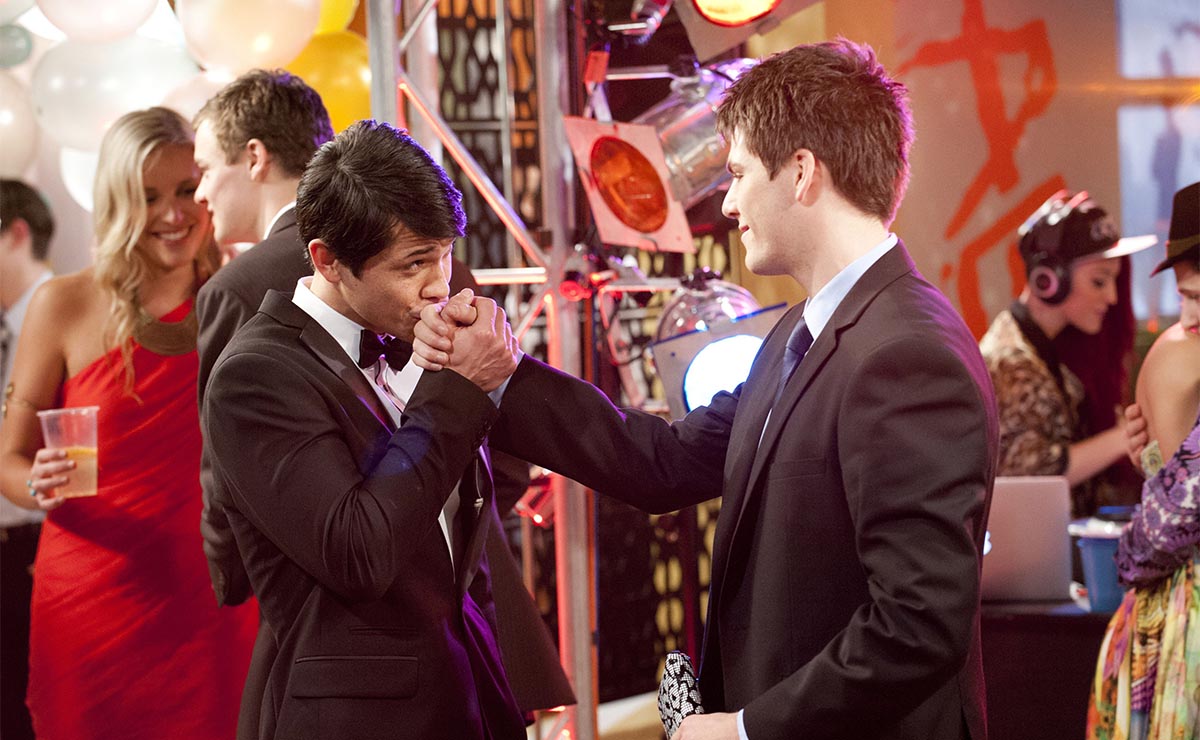 In terms of story, the show is dominated by the relationship of Sonya (Eve Morey) and Toadie (Ryan Moloney) as well as delving into unchartered territory at the time by having Chris (James Mason) romance Aidan (Bobby Morley).
We will also be gifted with the arrival of Sheila (Colette Mann), Vanessa (Alin Sumatara) and Georgia (Saskia Hampele), who will trigger stories such as the Lucas/Vanessa/Rhys love triangle as well as the love story of George and Kyle (Chris Milligan).
Other stories include Paul getting a publicist in Zoe Alexander (Simmone Jade Mackinnon) as well as Susan hiring a deputy editor, Bradley (Aaron Jeffery) who has a fling with Summer (Jordy Lucas) and Sophie (Kaiya Jones) going through her pubescent personality changes.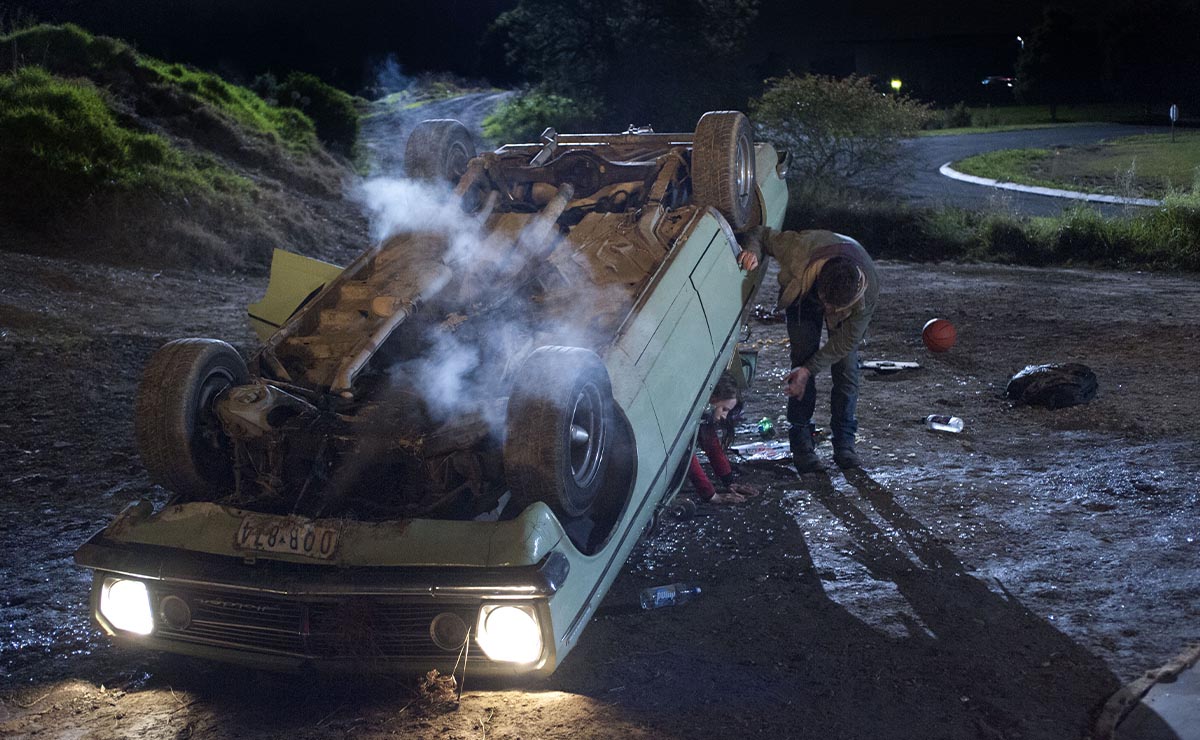 The year also gives us the car crash, which saw the lives of six of our favourites thrown in tumult.
As 2013 kicks off, the first few weeks wrap up the stories that are left hanging from the year prior, before totally changing trajectory. There's a definite sense of increase in story pace, a more community feel about the series and new characters with ties to the past to keep things interesting.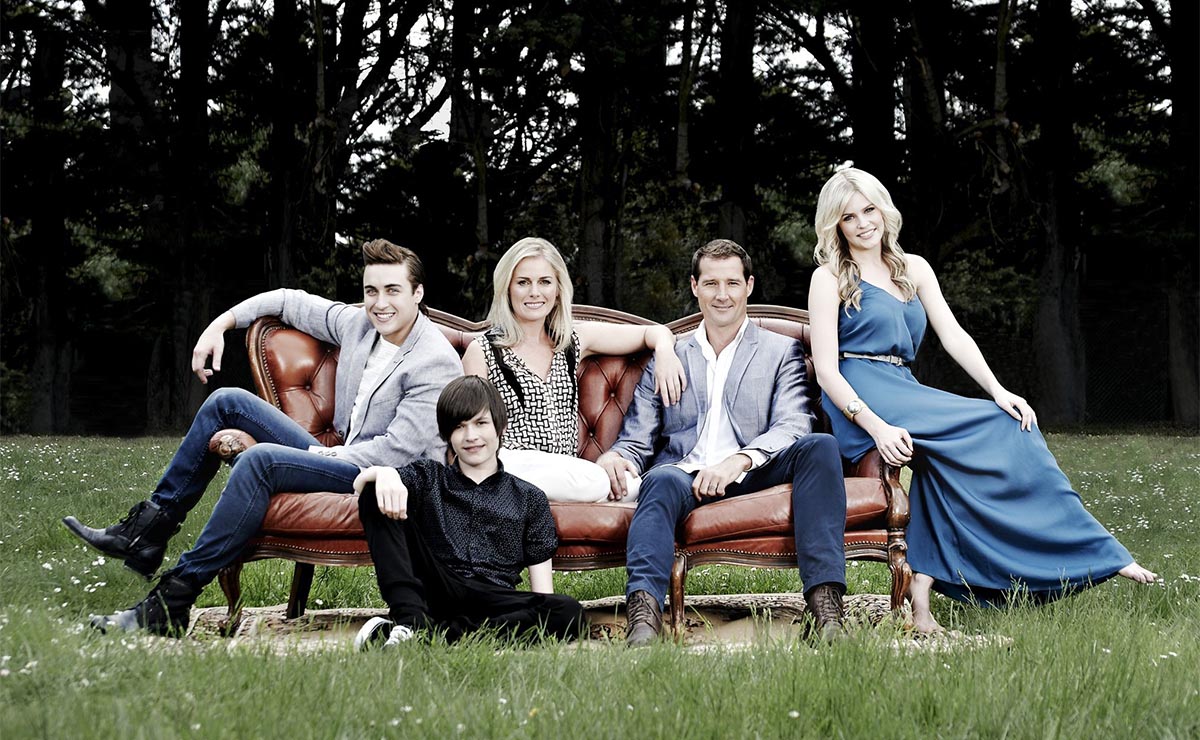 Enter the Turner family! Matriarch Lauren (Kate Kendall) is a returning character, last seen in 1993, the daughter of Erinsborough stalwart Lou (Tom Oliver), and she is reintroduced with a husband Matt (Josef Brown) and three teenage children, each bringing with them stories that propel the series into the next era… The Herbison Era!
With 2013 kicking off, it's only three weeks in that fans will begin to notice Jason Herbison's name added to the credits, taking over from Emma Gordon and Andreas Fuhrmann as story producer.
With Freevee's back catalogue set to begin at the start of 2012, here's your definitive list of episodes from 2012 and 2013 that can't be missed:
6311: The 2012 Season Premiere – Will Chris Pappas Survive?
6238: Rani Kapoor's Arrival
6358: Vanessa Villante's Arrival
6367: Michael Williams' Departure
6394: Sheila Canning's Arrival
6471/6472: The Car Crash
6505: Georgia Brooks' Arrival
6521: Jade Mitchell's Departure
6522: Connor O'Neill's Return After Six Years Missing
6532: Lucas Fitzgerald and Vanessa Villante's Non-Wedding
6550: The 2012 Season Finale – Patrick Villante's Birth & Sonya Mitchell's Goes Into Labour
6551: The 2013 Season Premiere – Nell Rebecchi's Birth
6554: Summer Hoyland's Departure
6571: Sarah Beaumont is Back!
6574: The Turners' Arrival
6586: Mason Turner's Belated Arrival
6589: Karl and Susan Kennedy's Reunion
6601/6602: Toadie Rebecchi and Sonya Mitchell's Wedding
6603: Rhys Lawson's Death
6604: Priya Kapoor's Death
6610: Sophie Ramsay, Andrew Robinson and Tash William's Departure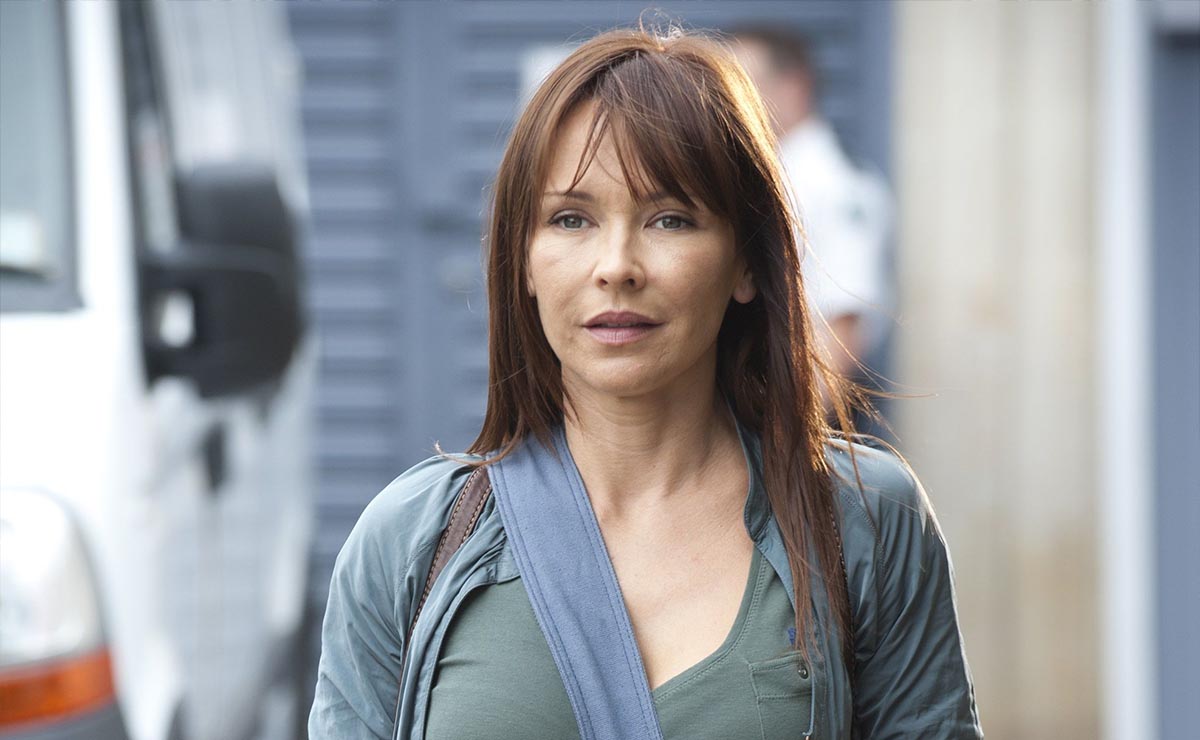 6621: Steph Scully is Released from Prison
6636: Lucy Robinson's Return After Eight Years
6642: Terese Willis' Arrival
6646: The Eclipse – The Willises' Arrival – Mark Brennan Returns from the Dead
6647: Patrick Villante is Kidnapped
6685: Ajay and Rani Kapoor's Departure
6732: Lucas Fitzgerald and Vanessa Villante's Wedding
6733: Robbo Slade's Killer is Revealed
6737: Lucas Fitzgerald and Vanessa Villante's Departure
6790: The 2013 Season Finale – Lauren Carpenter Reveals She Had a Baby with Brad Willis – Georgia Brooks' Life Hangs in the Balance
With so much unmissable drama, fans will be in for a treat as more episodes are added to the platform.
Neighbours' back catalogue will be added to Amazon Freevee in the UK and the US from 23rd February, while it will be available on Prime Video for viewers in Australia, New Zealand, Canada, Ireland, and South Africa.
The newly rebooted Neighbours returns in the second half of 2023, where it will broadcast on Channel Ten in Australia, on Freevee in the UK and USA, and on Prime Video in Australia, New Zealand and Canada.
Spoilers in your inbox every weekend!