Jacob Hay leaves Coronation Street in heartbreaking scenes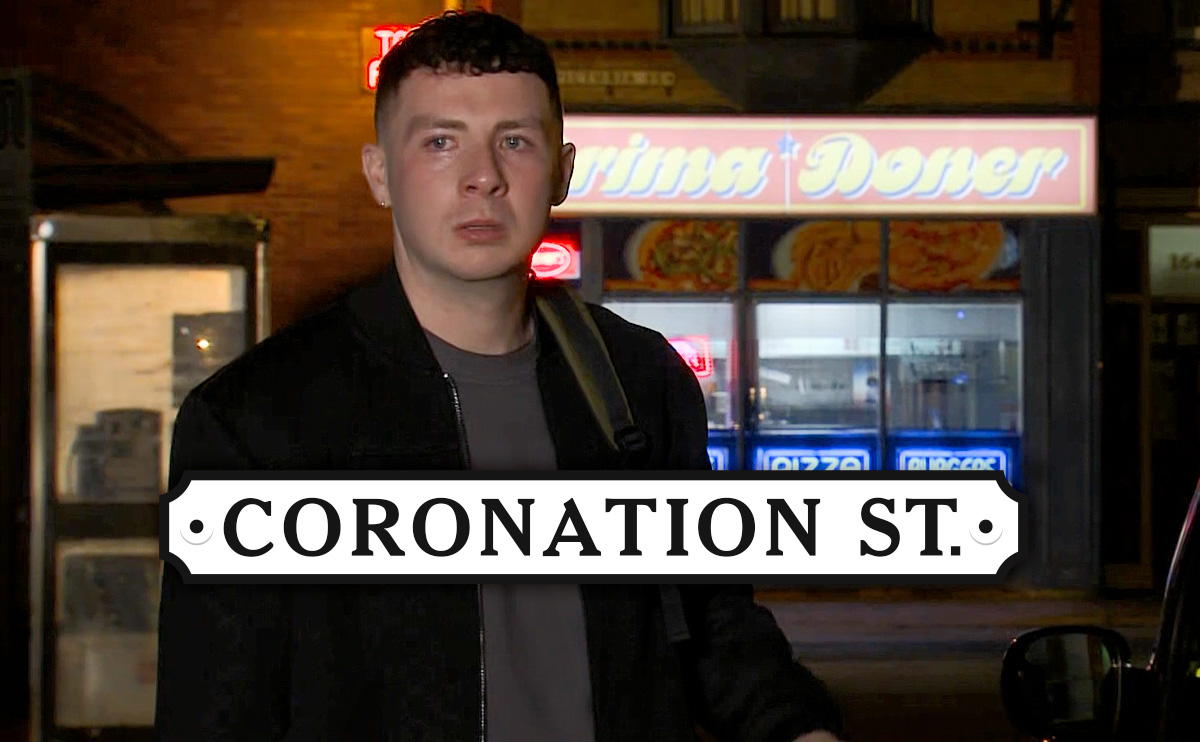 Tonight's episode of Coronation Street has seen a sad departure for Jacob Hay (Jack James Ryan), after he was forced out of Weatherfield by his drug-dealer father Damon (Ciaran Griffiths).
After two years on the cobbles, Jacob said an emotional goodbye, in what are the final scenes for actor Jack James Ryan.
Jacob had had his suspicions when his estranged father turned up out of the blue, and had initially wanted nothing to do with him, but his desire to nurture a family connection proved too strong as he came to accept Damon back into his life.
It didn't take long for Damon's true colours to show through however. Revealing himself to be Harvey's (Will Mellor) half-brother, Damon claimed to Nick (Ben Price) that the money leant to him for the bistro was in fact his own, and as a result he was coming on as a partner.
Having secured Jacob a job there, Damon then proceeded with his plan to use the bistro to smuggle drugs.
Although Jacob was fuming when he discovered what he was being forced into, he still believed Damon when he said he was merely trying to clear some debts, so he didn't have that hanging over him as they worked on their father/son relationship.
When the first delivery went wrong, and Jacob was forced to flush the cocaine down his toilet with Craig (Colson Smith) and a sniffer dog in hot-pursuit, Damon dropped all pretences he had of wanting to be a part of his son's life.
Explaining that he was trying to save his dad's freedom by flushing the drugs, the realisation suddenly came to Jacob that he'd been set up to take the fall if anything went wrong.
"That's your problem Jacob, you've always been a soft touch," Damon coldly stated. "You're a mistake, even your mam ended up regretting you. You're as dead to me as you always have been, a liability that needs to disappear."
Pointing out that it wasn't him that he needed to be afraid of, but rather the people he was working with, Damon gave Jacob an ultimatum. "So what's it gonna be? Run and live… or stay and die?"
In tonight's episode, Jacob attempted to force Damon into promising both girlfriend Amy (Elle Mulvaney) and Nick's safety, but Damon didn't appreciate being threatened and gave Jacob a beating.
Whilst Jacob said he was happy to go to the police and take the wrap if it meant Amy was safe, Damon told him that it was too late. If he wanted to guarantee her safety, Jacob would have to disappear for good.
Jacob immediately went to the bistro and told Nick what was going on. Jacob tried to apologise but Nick said it was his own fault for accepting Harvey's money in the first place. Jacob asked him to look out for Amy, explaining that he was going to tell her she deserved better before walking out on her. Only he and Nick would know the truth…
Back at the flat, panicked Jacob was in the process of trying to send an apologetic goodbye text to Amy when she came home unexpectedly. Forced to make a split-second decision, Jacob pretended he was on the phone trying to score some drugs to sell on.
Amy was horrified by what she'd heard, with Jacob soon giving up the 'act' of denying it by telling her that he needed to pay for her expensive lifestyle somehow.
As Amy reminded him of all the pain that Harvey's influence on him had caused them and their loved ones in the past, Jacob was dismissive of her concerns and made out he was unrepentant about slipping back into the drug dealer lifestyle—pointing out there's plenty of other women out there who'd be grateful for the financial benefits.
Amy later returned to the flat just as Jacob was about to leave, and she begged him to reconsider. He'd managed to clean up his act before, there's no reason he couldn't do it again, they could even make a fresh start over in Spain.
Jacob realised he had to push his newfound attitude further, as he made out she wasn't really enough for him anymore.
"It's all a bit straight….predictable… sorry and that, but it's how I feel" he said, his heart breaking underneath the cold exterior.
Realising they were now at the end of the road, Amy's final words to her now ex-boyfriend were cutting.
"You know, I used to think you had it all going on… but you're a loser Jacob. Always will be."
It's a devastating end to a couple that have become so popular with viewers over the past year.
"The viewers have really embraced them," Jack explains "When we started we had no idea what they would think of them together, obviously Amy Barlow is one of the nation's sweethearts so I was kind of nervous, I wanted it to work so badly."
"Me and Elle are now best friends but I think from very early on we really wanted this, every time we came onto set we were like right what can we do, we were both bringing ideas, throwing different things in the hat, we were constantly working with the directors and the writers to really make this relationship tangible, authentic and to feel real. I hope we've got there, it was a bit of a whirlwind but I do think that their relationship resonates with people."
With one last look at Amy, Jacob left the flat, and had one final encounter in the ginnel with his dastardly father.
Jacob begged for a way out, explaining he could be an asset if they worked together, but Damon had no interest, giving him ten minutes to leave.
"If I see you on this street again," he threatened, "I'll bury you myself."
Out of options, Jacob solemnly got into a taxi and departed the street, breaking down as he did so.
Jack took to Twitter as his final scenes aired:
"It's really sad," Jack says of Jacob's final scenes. "Jacob is like my baby brother, I've put my heart and soul into the character. After initially joining for just three months, I've then been able to build the character, making him live and breathe and be relatable."
"I think what I really like about Jacob is he's a character that's been able to show the younger generation that you can make mistakes, and yeah Jacob's made some pretty big ones, but he's been able to turn his life around. It can feel with cancel culture at the moment that you make one mistake and you're done but I think it's really important to show that you can make mistakes but if you really want to try and turn your life around then you can do that."
"I've been so proud to tell that story with Jacob and I hope the audience can see him as sort of a troubled hero, he's doing the things he does to keep people safe."
Amy actress Elle Mulvaney also discussed Jacob's departure:
It's all gone wrong for Amy and Jacob, and it's all thanks to Damon. What did Amy think when he first appeared on the scene and Jacob wanted nothing to do with him? Did she find that weird?
Initially, I think she was a bit confused with the whole situation, Jacob was very dismissive and she just wanted to work out how she could best help Jacob because at the end of the day he is her priority. She thought she could possibly help mend their relationship, that he was maybe holding back all these feelings rather than being open.
And when she initially met Damon, she thought he was genuine didn't she, little did she know…
She thought he was charming, definitely. He's very good at wooing people and bringing them in. He's got this appeal when you meet him and when he starts buying cocktails, talking of holidays, his elusive business, Amy thinks maybe he's here to make amends. And I think Amy feels for Damon, I think she sees that he's clearly trying to make an effort with his son, understands what he's done wrong and genuinely wants to make amends. So Amy warmed to him quite quickly.
Although Amy's family can be slightly dysfunctional, she does have a lot of family around her, whereas Jacob has no one, do you think that made her want to see the best in Damon?
Amy has a very strong trait of wanting to help people, that's one of the reasons she got close to Jacob, because she saw the good in him. In the past when she was with Tyler she again saw the good in him. So with Damon she does recognise some good in him and is leaning more towards what he could become and the relationship that he could have with Jacob. So I think she was very much reliant on those possibilities when she was forming her opinion of Damon. A lot of it was about her wanting what she has for Jacob because she's got such a great family and such a big support network around her. I think that for her to see Jacob's dad wanting to come back into his life made her want to grab the opportunity with both hands.
She did really love Jacob didn't she, tell us about how you thought their relationship was progressing?
She was head over heels with Jacob. They clicked instantly when they got together and I think that love has just progressed more and more. Through them living together and forming this close knit group of friends with Aaron and Summer, it just made Jacob and Amy get even closer because of that whole fun element of them living together like a proper little family. I think Amy really saw a genuine future with Jacob, they've both given up so much to be together, he's changed so much for her and put in so much effort for her that she just doesn't understand why he's gone back to his past life.
It's so sad because we the viewer know that isn't the case, how did you feel reading the storylines and playing it out on screen?
Oh I was absolutely gutted, I was tearing up reading the scripts because Jack is genuinely one of my best mates, I literally met up with him yesterday, I love him. He's an absolutely brilliant actor and I think to get to work with your best friend all the time is just an absolute godsend. He brought so much to the show, I think he'll be really missed.
So how does Amy feel when she's suddenly confronted by the fact that it looks like Jacob's dealing drugs again?
Her world has just been torn apart, everything that she thought she knew about him has suddenly gone and it makes her question everything. She doesn't know how long it's been going on for because she's only just caught and that makes her question all of her own judgement about everything. She's let him into her life and into her heart, she thought he'd made all these changes and then suddenly to have it thrown back in her face is a massive, massive shock to the system. Obviously the viewers know that isn't Jacob, and the changes he made for her were genuine, but Amy doesn't know that. He's left with her none the wiser, presuming this is all his doing, so it feels like the ultimate betrayal. In her eyes I don't know what worst thing Jacob could have done because it feels like their whole relationship has been a lie.
Do you think she'll want to find him and make it work with him? Or do you think with this sort of betrayal that's it for Amy?
I think there's always going to be love for Jacob because he was her first proper love. He's all she's known for the last year so I think for Amy to just give that up is going to be so so difficult. I don't think she'll be able to just forget about him, but I don't know whether in the future that means that she would be able to forgive him and have a relationship because of the betrayal. It may be she just has to live with these feelings of missing him and what they could have had.
Do you think it will change her character going forward?
I think she'll be more cautious of men, she's not an idiot and she's not someone to have the wool pulled over her eyes so for this to have happened to her I think her guard is going to be pushed straight up. She's not going to take any rubbish off anybody because she's been hurt now, Jacob has properly hurt her and I think it's going to take a lot for her to put her heart back out there because he's crushed her.
Jacob and Amy have become really popular with the viewers, have you enjoyed building this relationship between them over the last year?
Oh, we've loved it, we've absolutely loved it, working with your best mate and him being your on screen partner you just couldn't ask for anything better. I think in terms of relationship partners. Jack has been so good to work with, he's always been there for me, whenever we've had intimate scenes we've always spoken about them beforehand to make sure we're both comfortable and happy with it. To have a scene partner who you genuinely bounce off makes life so much easier. I think that's why it comes across so well on screen because I think the viewers can see that we obviously click and it makes that on screen chemistry just so much more real. We've also been massively helped by the writing because me and Jack have both said that the writing for us has just been brilliant. They're an unlikely pairing between Amy and Jacob because they are so different but weirdly they work and I think that's what people like.
Are you enjoying the scope for playing these more mature storylines now Amy is growing up after many years in the show?
Yeah, definitely, I think that's the brilliant thing that soaps do, to be a young performer yet still get given these huge opportunities as you get older now is just brilliant. To have these opportunities presented to you is so greatly appreciated and it's such a privilege to be able to be trusted to handle these bigger storylines. There's a lot more to come for Amy this year and I feel very privileged as a younger actor to be able to show that we can be just as capable as the other actors in the show to handle these brilliant storylines.
Are you excited for what's to come for you as an actress?
I'm excited for me as an actress, I think it's going to be so so interesting. It's all about having these new opportunities to show what you can do, which is one of the most exciting things about working in soaps which you maybe don't get in other jobs. I think in soaps you can make your character what they are and then have so many different directions that they can go in, it's just brilliant.
---
Monday 16th January (Episode 10852/53)
Aaron and Billy are worried when they can't get hold of Summer.
Mike unlocks the nursery door to find Summer inside unconscious – his plan has gone badly wrong.
Tyrone and Fiz are horrified to discover Hope has been listening to a John Stape cassette.
Amy reveals that Jacob has gone, but Nick fears that Damon has got to him.
Jenny is impressed at Stephen's kindness.
Wednesday 18th January (Episode 10854/55)
When Mike tells the police that Summer was extorting them, Paul takes things too far.
Teddy's memory starts to return.
Nick is wary when Damon suddenly seems on side, and soon learns the truth about the businessman's dodgy history.
Daniel vows to track down Daisy's old friends and invite them to the wedding.
Fiz and Tyrone get a new pet.
Friday 20th January (Episode 10856/57)
Stephen kills again.
When Daisy gets another bouquet of flowers, she points the finger at the wrong man. Who is her admirer?
Gemma decides on a new business idea.
Fiz and Tyrone begin to regret their new pet.
---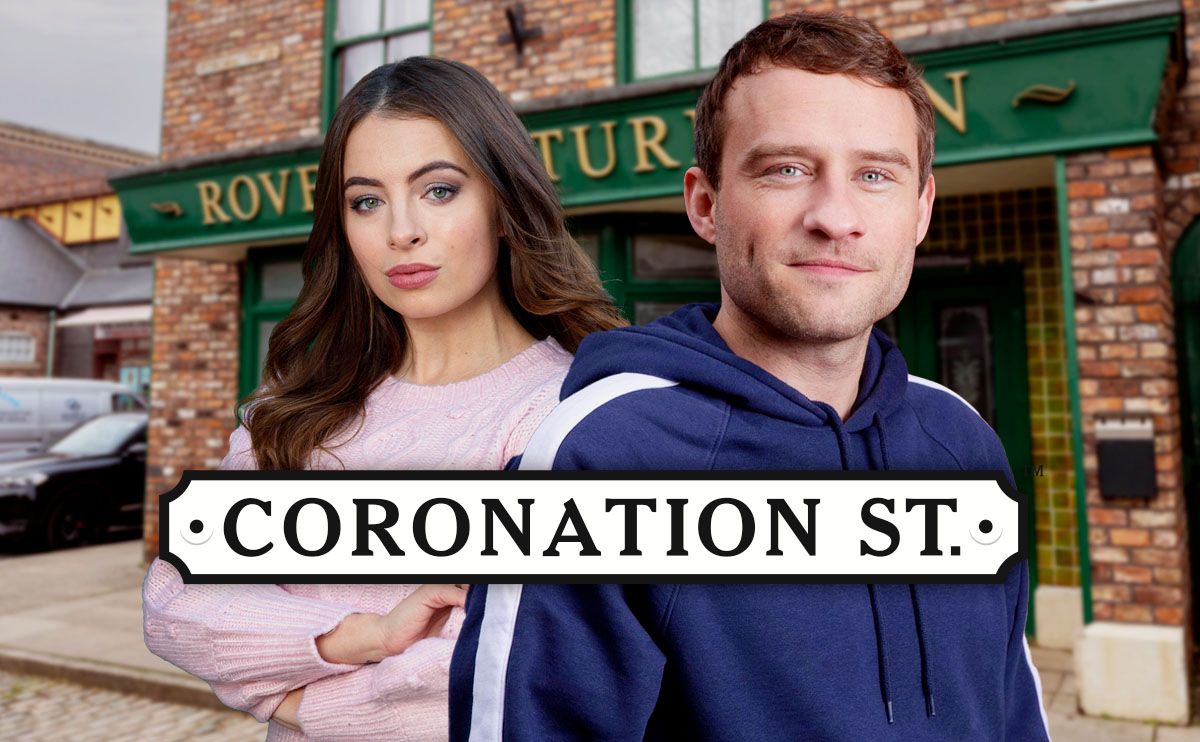 Coming up next week on Corrie, Billy sees red when Mike and Esther claim that Summer was extorting them, and Daisy gets more gifts from her mystery admirer.
Spoilers in your inbox every weekend!