Home and Away Spoiler Roundup – April 2018
As Australian transmissions of Home and Away take a break for the Commonwealth Games, we take a look at what's to come in Summer Bay over the next few months.
For information about the Commonwealth Games cliffhangers and the return episodes, covering the kidnap of Ava, the arrest of Robbo, and the mysterious Ebony, please see this story.
---
Please note that it is not currently possible to give fully accurate estimates of airdates, due to Seven's erratic scheduling of the show.
Brody & Ziggy's Marriage!

There'll be wedding bells in Summer Bay in the coming months with the marriage of Brody Morgan (Jackson Heywood) and Ziggy Astoni (Sophie Dillman)!
The couple's impending nuptials first became apparent back in November, when scenes were filmed showing Ziggy publicly proposing to Brody by hanging a huge banner from Salt's balcony above the surf club.
Only a couple of weeks later, BTTB forum member Kellicopter posted photos on Instagram of the wedding being filmed, which we estimate will air around mid to late June (subject to scheduling).
---
Adultery!
…though it would seem that it won't take long for Brody and Ziggy's marriage to hit their first stumbling block, with our understanding that Ziggy will cheat on Brody with Dean Thompson (Patrick O'Connor). This development is paved after Dean and Willow (Sarah Roberts) embark on a reconciliation of their relationship—but more on that below!
We do wonder whether this may be more than a little hypocritical of Ziggy, given her reaction to Olivia cheating on Hunter…. we only hope it doesn't cause Brody to fall back into a dark place!
---
Cancer!
Summer Bay's newest family has certainly been plunged straight into the deep end in their first year on the show, with a shock cancer diagnosis dropped on Maggie Astoni (Kestie Morassi) in the opening week of the season. Maggie and Astoni family's turmoil as she began treatment, together with the recent news that her cancer has spread, has so far been praised by many fans of the show.
Perhaps taking on board criticism of some previous medical storylines—that have sometimes been over in a matter of weeks—it would seem that Maggie is in this for the long haul. With Kestie continuing to be seen wearing headscarves and wigs during recent filming, the story arc looks set to be ongoing seven months later.
A particularly low point for the family will come during Brody & Ziggy's wedding, when Maggie collapses just after waving off the happy couple, as seen in this video once again captured by forum member Kellicopter.
---
New Couple!
It's only been a couple of months since Jasmine Delaney (Sam Frost) took up residence in Summer Bay, but she's already sparked the interest of two potential beaus—medical student Mason Morgan (Orpheus Pledger), and new Summer Bay cop Colby Thorne (Tim Franklin).
Whilst Mason's attempts to woo her have mostly gone unreciprocated, Jasmine was very much taken with Colby, with the duo set to hook up in the coming months.
However this budding romance won't last for too long, as in a somewhat unexpected pairing, Jasmine will later get together with Robbo (Jake Ryan).
---
Pregnancy!
Mason will find himself otherwise occupied however, with the revelation that he's to become a father! The youngest Morgan brother is set to hook up with a new character named Dempsey, played by Sophie Don, resulting in Dempsey's pregnancy.
Whilst this development had already been confirmed to us by our own sources, BTTB forum member Ludub also witnessed scenes being filmed at Palm Beach between the pair, with Mason seemingly pleading with Dempsey to not terminate the pregnancy.
…and another!
Hot on the heels of Mason & Dempsey, we can exclusively reveal that there will be another pregnancy storyline to come later in the year—the circumstances surrounding it are unexpected to say the least, and could well become a point of contention in Summer Bay, but for the moment, our lips are sealed…
---
Gambling Addiction!
It's not hard to find an addict in Summer Bay – the newest high school teacher and the head chef at Salt were drug addicts, the sweet lady who works in the Diner was an alcoholic, so it was inevitable that one day (once again), someone in Summer Bay would become a gambling addict—and it seems that day has arrived.
Viewers are currently seeing Justin (James Stewart) and Willow's relationship tested by Dean's attempts to win her back, and Ava's (Grace Thomas) kidnapping. Both of these issues will lead to Willow and Justin splitting, allowing Dean to swoop in, forming somewhat of a love triangle. But never fear, Willow will eventually get back with Justin.
But, viewers will remember she initially arrived in Summer Bay looking after the money of a biker, Boyd Easton (Steve Le Marquand), and it seems that situations involving Willow's finances aren't over just yet.
In the coming months, Willow will get herself caught up in yet another dire money problem, when she is revealed to be a gambling addict. How this will impact on her rocky relationship with Justin remains to be seen…
---
Arrivals
Ty (Darius Williams)
Arriving in Summer Bay around May, the character of Ty (played by Darius Williams) will come under the care of John & Marilyn, and strikes up what looks to be a close friendship with Raffy.
With much speculation over the past few months, we can confirm that Ty is in fact the upcoming gay character that we previously reported on.
However, with many fans having such high hopes for the long-awaited introduction of an LGBTQI character to Summer Bay, it will come as a disappointment to learn that Ty will only be around, in a guest capacity, for approximately six weeks or so.
---
Chelsea Campbell (Ashleigh Brewer)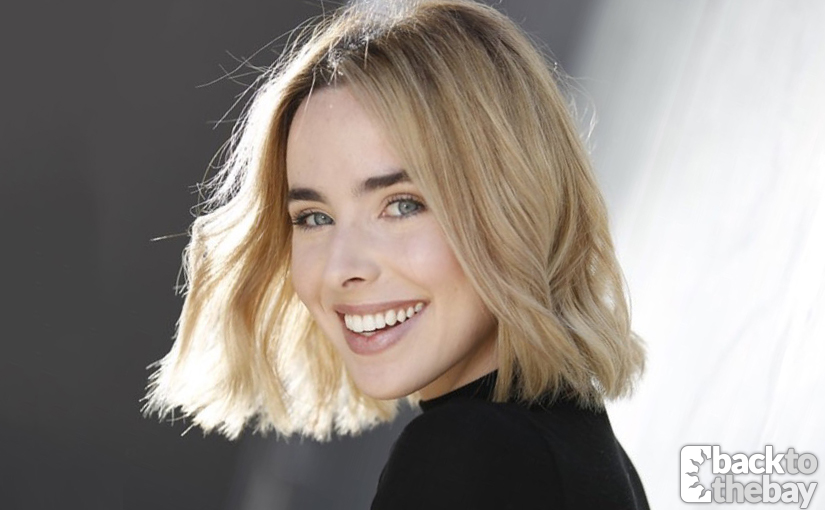 As recently reported, former Neighbours and The Bold and the Beautiful actress Ashleigh Brewer has recently joined Home and Away on a six-month guest contract as policewoman Chelsea Campbell.
With inaccurate rumours about the character already circulating, we exclusively revealed Chelsea's surname and that she was in fact the ex-girlfriend of fellow cop Colby Thorne—and whilst the pair have been spotted filming together, whether they rekindle their romance is yet to be seen…
We expect Chelsea's first episodes to air around early September.
---
Departures
Martin Ashford (George Mason)
As with every season, we inevitably have to lose a few regulars, and we can confirm that the first of these upcoming departures will be Ash (George Mason). After losing guardianship of his niece Luc, when he chose to give her up to allow VJ to take her to Cyprus and protect her from biological father Mick Jennings, Ash's place in the bay has somewhat divided viewers.
With the last couple of months consisting of watching an unsettled Ash throwing his weight around whilst chasing after Robbo for revenge, the news of his impending departure for a fresh start away from Summer Bay may come as a relief to both those who love and hate the character. Will he be able to fully put the past to rest and forgive Robbo before he leaves though?
We anticipate Ash's departure to air sometime around May/June.
---
Olivia Fraser-Richards (Raechelle Banno)

Next to depart Summer Bay, we can confirm, will be Olivia Fraser-Richards (Raechelle Banno). With her recent break-up from Hunter and having quit her job with The Find, Olivia will soon be looking to take a new direction in her life and career.
Olivia's impending departure was all but confirmed to the public back in February, when paparazzi pictures were published showing Irene (Lynne McGranger) and Mason seemingly bidding farewell to Olivia as she boarded the seaplane.
Olivia's final scenes will air in approximately late July/early August.
---
Hunter King (Scott Lee)
The news of Hunter King's departure will come as no surprise to anyone who's followed our articles over the past year or so, with actor Scott Lee talking of his intentions to depart at the end of his contract. Whilst Scott stayed on a little longer than originally anticipated, we can confirm that he has now filmed his final scenes, with Hunter look set to leave Summer Bay around a month after Olivia.
With Hunter's links to the bay slowly being severed over the past year—what with learning Zac wasn't his biological father, splitting up from Olivia, and his long-held secret over the Diner break-in finally coming out (in a blink and miss it moment)—it's understandable that Hunter would be looking to move on.
But there's still room for a little more drama before he departs, with paparazzi pictures from November showing scenes being filmed where Hunter is taken away from the Diner in an ambulance, after copping a nasty head injury. We estimate these scenes will air in late April/early May.
Further down the line, and not long before his departure, Hunter looks set to have a potential new love interest, with flirty scenes filmed with a new character played by Jessica Clarke.
Whether she will play a part in his departure remains to be seen…
---
Visit Summer Bay!
If you're already suffering from Home and Away withdrawals and are in Sydney anytime soon, why not take the time to visit the beautiful Palm Beach (Summer Bay) yourself – you may even be lucky enough to spot some filming and take some snaps with cast members!
The Official Home and Away Tour departs from central Sydney four days a week, and costs just $99 per person. For more information, and to book tickets directly through the official tour provider, click here or on the button below.