Oz Spoilers – Arrivals & Departures
With many new faces popping up in Home and Away over the next few months, as well as the departure of some familiar ones, here's a quick rundown on Summer Bay's impending comings and goings.
Please note that stated dates are dependent on episode scheduling, which has been irregular in recent months and caused the show to be running ahead of planned airdates.
Arrivals
Scarlett Snow (Tania Nolan)
We first reported on the upcoming character of Scarlett Snow back in November, after we came across some audition pieces for the character, which appeared to show that Brody was in rehab after taking $10,000 off her. We now know that the character is being portrayed by Kiwi actress Tania Nolan, and with Brody's drug storyline now in its early stages we can expect to see Scarlett's debut in early-May.
The Astoni Family
As we first reported back in January, we'll soon be welcoming the Astoni family into Summer Bay, the first nuclear family to be introduced as main characters since the Sutherland family back in 2000.
Ben Astoni will be played by Rohan Nichol, his wife Maggie by Kestie Morassi, and their two daughters Ziggy and Coco by Sophie Dillman and Anna Cocquerel  respectively.
We understand that the family will be moving into the farmhouse and will make their debut on-screen in mid-June.
Peggy (Caroline Gillmer)
Former Prisoner & Neighbours actress Caroline Gillmer, known for her roles as Helen Smart & Cheryl Stark respectively, will also be making a guest appearance as a character named Peggy.
No details are known about the character, or how long her tenure lasts, but we've heard some unconfirmed whispers that she could be connected to both a past and a present character…
Wally Burns (Julian Garner)
Actor Julian Garner will be making his debut as a guest character named Wally Burns in coming months. Again, no details have yet been released about the character of Wally, but we have heard from our sources that the storyline leading up to his arrival will have some big repercussions for one Summer Bay family…
Long-term fans of the show may remember that Julian previously played Simon Broadhurst in the show in 1996, who went on to marry Angel Parrish following their departure together—Simon will coincidentally be making his debut on the Early Years repeats next month.
"Robbo" (Jake Ryan)
The mysterious "Robbo", played by former Wentworth Prison and Wolf Creek actor Jake Ryan, is expected to rock up in the bay in late-July, and looks set to become romantically involved with Kat Chapman.
Jennifer Dutton (Brittany Santariga)
The guest character of Jennifer, played by WAAPA graduate Brittany Santariga, is expected to arrive around July/August, and has so far been seen filming with Coco and VJ. It seems the two girls may not get along…
TBA (Anneliese Apps)
Perth based actress Anneliese Apps has recently been spotted filming at Palm Beach, with paparazzi snaps showing her character kissing Mason Morgan (Orpheus Pledger). The name of her character or the length of her tenure has not yet been confirmed.
TBA (Blair McDonough)
It's been confirmed this week that actor Blair McDonough has started filming a guest stint on the show. Perhaps best known for his role as Stuart Parker on Neighbours from 2001-2006, he has more recently been seen in the Seven drama Winners and Losers. Blair initially announced the news on his Instagram page by posting a picture of a Home and Away script, which was later deleted, however the Seven Network later confirmed the news in a short statement.
His character's name is currently unknown, but we expect Blair's debut to air around September.
---
Departures
Phoebe Nicholson (Isabella Giovinazzo)
As we've previously reported Phoebe Nicholson will be departing the show in mid-May, after Isabella Giovinazzo wrapped up filming in November. After returning from a week in the US, Phoebe looks set to make her career move long-term as she's offered a year-long tour contract over there. But what will it mean for her engagement to Justin…?
Zac MacGuire (Charlie Clausen)
Next to bid farewell to Summer Bay will be Zac MacGuire, following the complete breakdown of his marriage to Leah Patterson. Despite some last ditch attempts to win back Leah, and what looks to be a tumble off the roof of Summer Bay House, Zac will finally be forced to face the fact that his marriage is over—though will there be another development that acts as a further catalyst for his departure? Zac's final episode is expected to air in late May.
Nate Cooper (Kyle Pryor)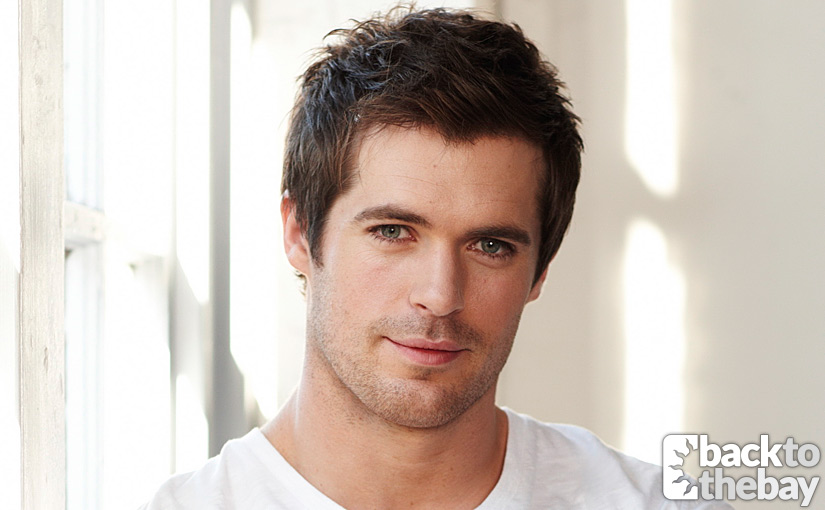 A week or so later, Dr Nate Cooper will also make his exit from Summer Bay, with Kyle Pryor having finished filming in December.
Paparazzi shots showing Nate and Leah embracing, which press and H&A fan pages on social media took to mean there was to be a relationship between the duo, were in fact filmed as part of Nate's farewell scenes. Episodes shown in Australia in recent weeks are already beginning to pave the way for Nate's departure, with the character having resigned from his job at the hospital after learning that Tori had been asked to fire him to cut costs.
Kyle & Charlie had a joint farewell party in Sydney after filming wrapped for the year later in December.
Hunter King (Scott Lee)
Whilst not an imminent departure, Scott Lee revealed in December that he would be leaving the show towards the end of this year and looking to head to LA, which means that Hunter is likely to be on our screens well into the 2018 season.
"I'm excited" Scott told TV Week, "The time I've had has gone so quickly and I've learnt a lot as an actor. Halfway through the year I'm going to head over to America and suss it out. It'll prepare me for what's to come. With the rise of Netflix, work is becoming more obtainable, so it's a good move for me to go over there"
---
…and a Return
Jett Palmer (Will McDonald)
We of course cannot forget that a familiar face will be popping up in the bay soon, as Jett Palmer makes a return visit. Will McDonald was spotted filming a scene with Emily Symons (Marilyn) by those on the Official Home and Away Tour. Jett's return is expected to air in May, though will his adopted father John still be in prison?
---
For a full rundown of what's to come in the next couple of weeks, as synopses become available, visit our Australian Spoilers page.
---
Visit Summer Bay!
If you're in Sydney, why not take the time to visit the beautiful Palm Beach (Summer Bay) yourself – you may even be lucky enough to spot some filming and take some snaps with cast members!
The Official Home and Away Tour departs from central Sydney four days a week, and costs just $99 per person. For more information, and to book tickets directly through the official tour provider, click here or on the button below.