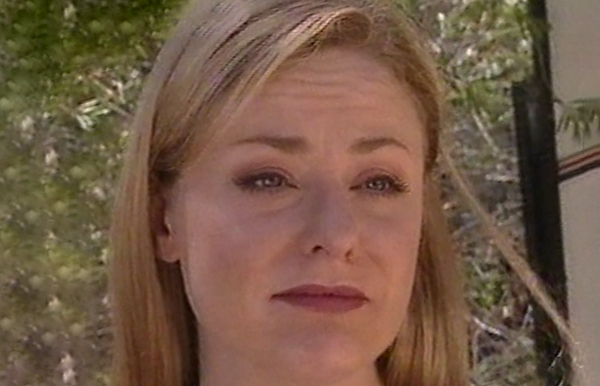 Debra Smart (née Langford) (2000; 2001; 2003)
Kelly Butler
Episodes: 2768–2770; 3160–3163; 3461–3462
Spouse: Lance Smart
Child: Maggie Smart
---
Debbie is Lance Smart's wife, who he married at some point prior to 2000 during his service in the army. She and Colleen were never particularly fond of each other and Colleen blamed Debbie for Lance getting into trouble when he ran over the car of an officer who had made a play for her with a tank. Debbie followed Lance to Summer Bay when he sought refuge there but Colleen tried to put her off by claiming Lance had been exposed to typhoid and was in quarantine in hospital. Edward and Peta told her the truth, that Lance was staying with Colleen in the mobile home, and he and Debbie were reunited, with him choosing her over Colleen. Colleen was furious to the point of collapsing but softened when she learned Debbie was pregnant. Soon after, the military police arrived to arrest Lance and Debbie went with him.
A few months later, it was reported Lance and Debbie had had a daughter although Debbie rejected Colleen's attempt to get her named after her, calling her Margaret or Maggie. Lance brought Maggie to Summer Bay to visit Colleen but lied to Debbie about where he was. Debbie followed him in a fury and tried to get him to choose between Colleen and her. After talking it over with Sally, Lance refused to give in to the ultimatum. Debbie backed down and she and Lance left on good terms with Colleen.
Lance, Debbie and Maggie came to Summer Bay again in 2003, after hearing reports that Colleen was now a famous novelist. Colleen dreamed of going to live with them but Leah overheard comments from Debbie which made it clear she was more interested in the money than Colleen. Colleen admitted that she was merely acting as a front for Max Sutherland, infuriating Debbie. After clearing the air, they admitted they wouldn't be happy living with each other and parted company again.
In 2012, Colleen received the news that Lance and Debbie were selling their home on the Gold Coast and moving to Las Vegas. Around the same time, she had a win on the lottery and so arranged to move into a trailer park near to their new home.