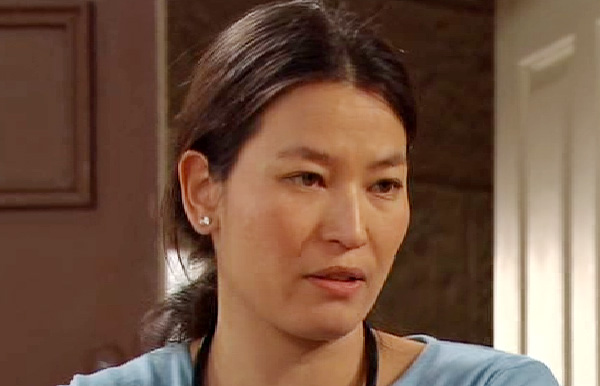 Dr Alison Free (2005)
Larisa Chen
Episodes: 3926–4050
Occupation: Doctor
---
Doctor Alison Free was a staff member at the Northern Districts Hospital. She was first seen looking after VJ when he burned his hands on a fire started by Ryan to burn Leah and Dan's wedding invitations. She was later the one to give Scott, Hayley and Kim the paternity results that indicated Kim was the father of Hayley's unborn baby, unaware they had been forged.
A few months later, Alison looked after several Summer Bay residents when they were involved in a car accident. She examined Martha, telling Alf and Ric she had spinal damage and helping resuscitate her, and later told Alf about Chloe's death from a pulmonary embolism, after he had seen Irene distraught in the corridor. She later treated Flynn after he fell off a cliff and, as he was taken into surgery, told Sally he had probably ruptured his spleen. She refused to discharge Flynn when he started having nightmares about Sally visiting his grave, so Flynn discharged himself. When he was brought back in shortly after having collapsed, she told him it was simply down to stress.
Alison, along with Flynn, treated Leah after she collapsed with stomach pains, where they learned a post-operative infection had left her fallopian tubes so damaged she was unable to conceive naturally. Alison later checked the computer records and discovered the paternity test results had been altered. Going to Scott's flat, she met his girlfriend Amanda and told her she needed to see Scott about the results. However, later that night, before she could tell anyone else what she'd found, Scott reported that Alison had been killed in a car accident.