Neighbours Spoilers – Krista Sinclair is still alive! What happens next?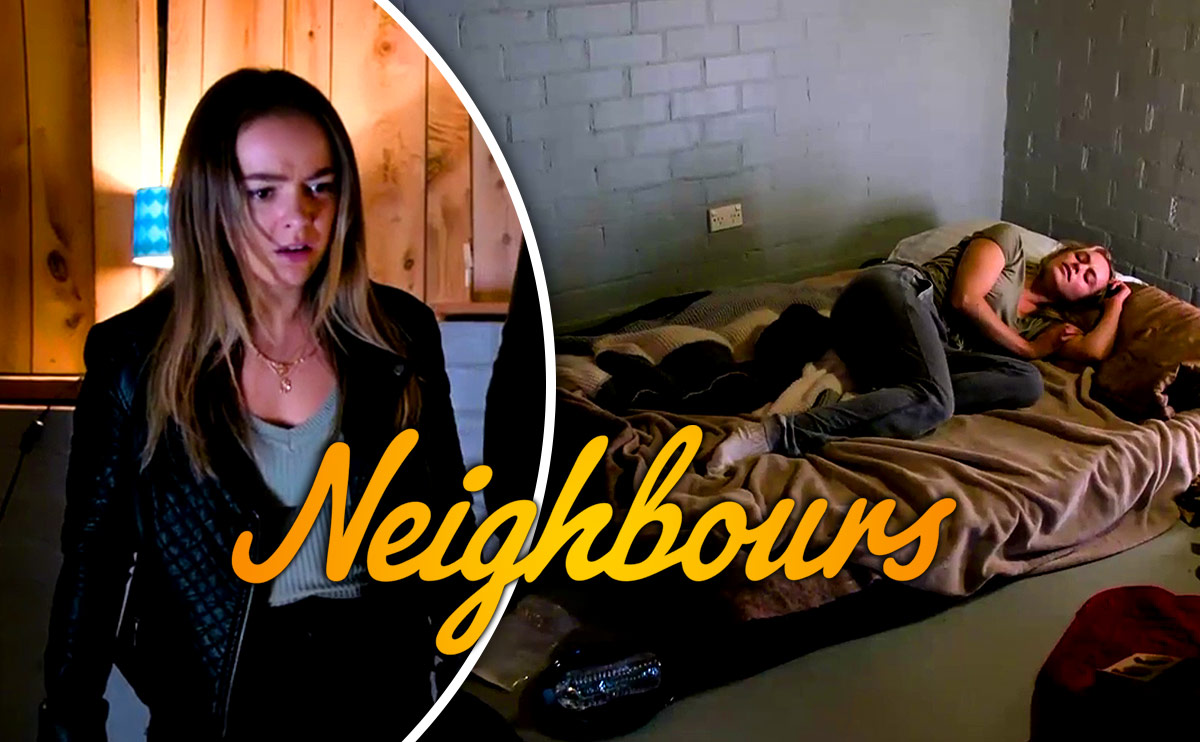 Today's Neighbours saw the revelation that Krista Sinclair is alive, having been kept hidden by Eden for over a year. What next for the residents of Ramsay Street?
Flashback Week brought Melanie Pearson (Lucinda Cowden) back to Erinsborough to explain the real reason behind her skipping town a year ago.
While she originally claimed she had left Toadie (Ryan Moloney) because she wasn't ready to be a stepmother to his kids Nell (Ayisha Salem-Towner) and Hugo (Tanner Ellis-Anderson), the real reason was much darker.
When Melanie was working as a nanny in London many years ago, Krista Sinclair (Majella Davis), a girl she was looking after, had fallen in with the wrong crowd and become addicted to drugs.
One time, Melanie stepped in to help during a deal, wanting to do the right thing by Krista, but it was she who was caught on CCTV holding the drugs.
In a convoluted story revealed over four special episodes last week, we learnt how Melanie – now wanted on drug charges – fled the UK for Australia, before reconnecting with her old friends in Erinsborough and meeting future husband Toadie.
She was keen to forget her time in the UK, but everything changed when Krista turned up on her doorstep looking for money on the morning of her wedding. Melanie gave her the cash, which Krista then used to fund a trip around Australia with Eden (Costa D'Angelo) and Holly (Lucinda Armstrong Hall), who had no idea of her connection to Melanie.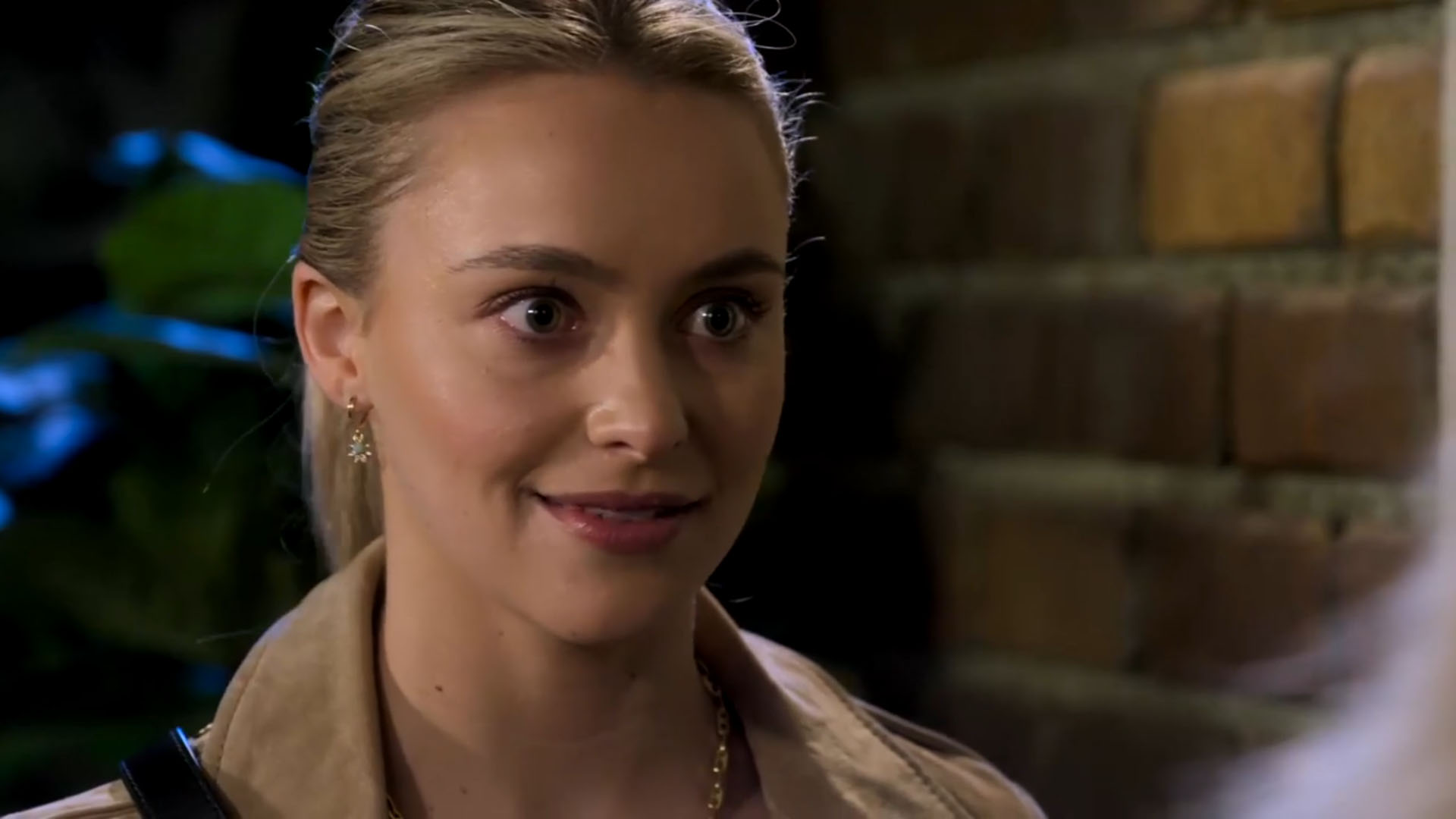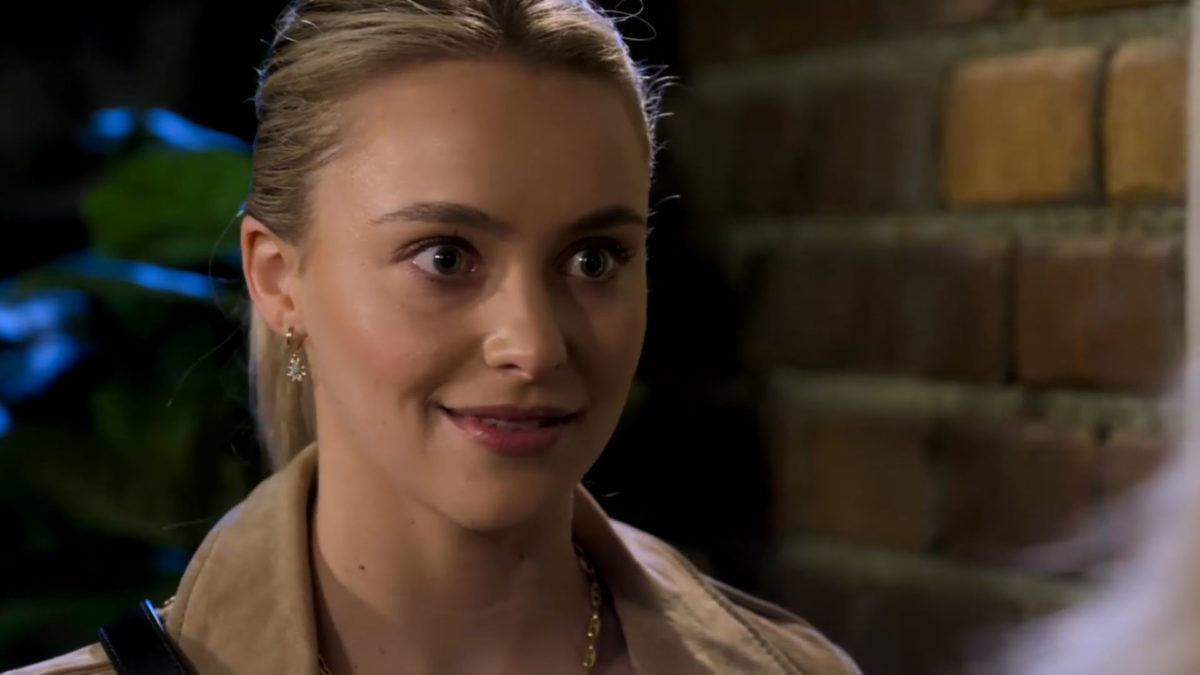 When Krista returned to Erinsborough a year later, a scuffle on the rooftop of Lassiters saw Melanie push her into the pool. Krista hit her head as she fell, knocking her unconscious.
Melanie believed she had killed her, and her old friend Paul (Stefan Dennis) planned to hide the body.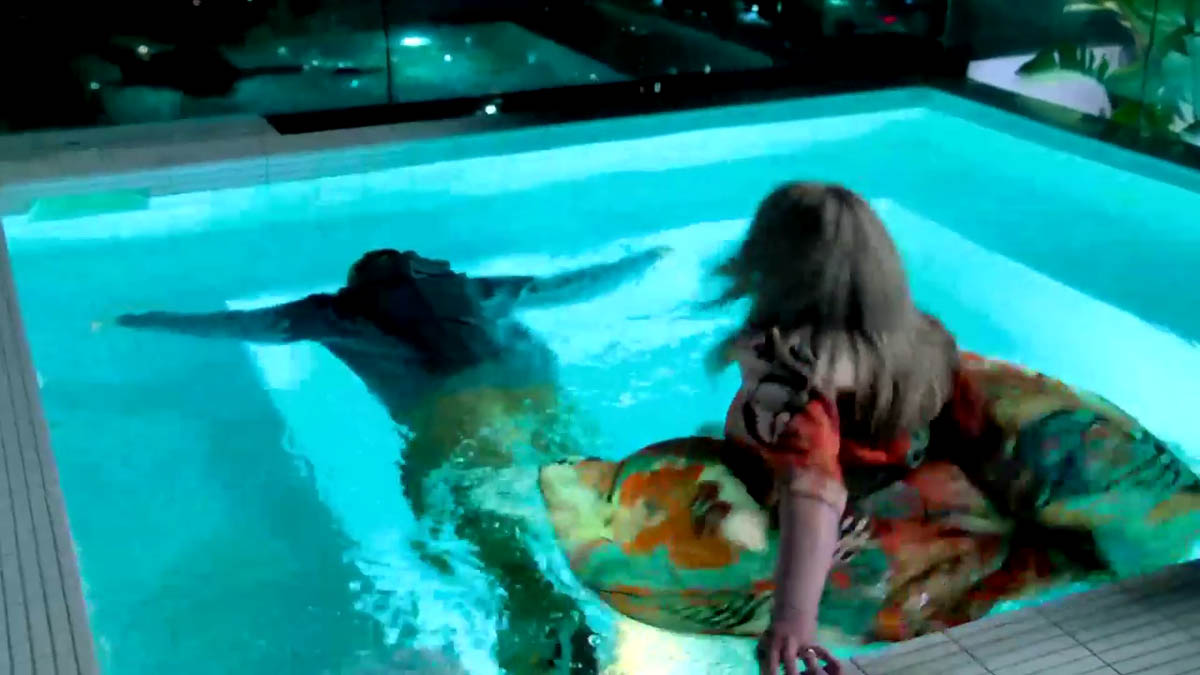 However, by the time Paul got to the roof, Krista's body was gone, with Eden there instead, claiming he'd disposed of it.
Eden blackmailed Paul into paying him a substantial sum to keep the event hidden, knowing that a death at Lassiters would be a disaster for the hotel's reputation.
Yet in Tuesday's episode, the residents of Ramsay Street discovered that Krista is very much still alive, having been kept hidden by Eden for the past year.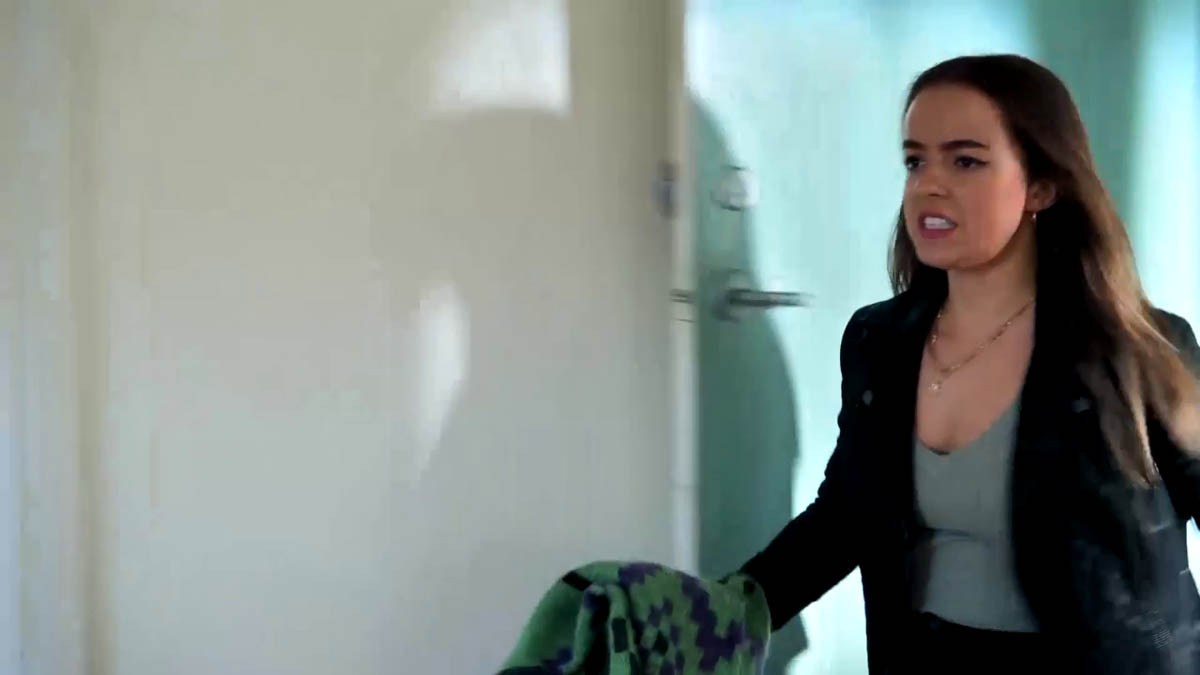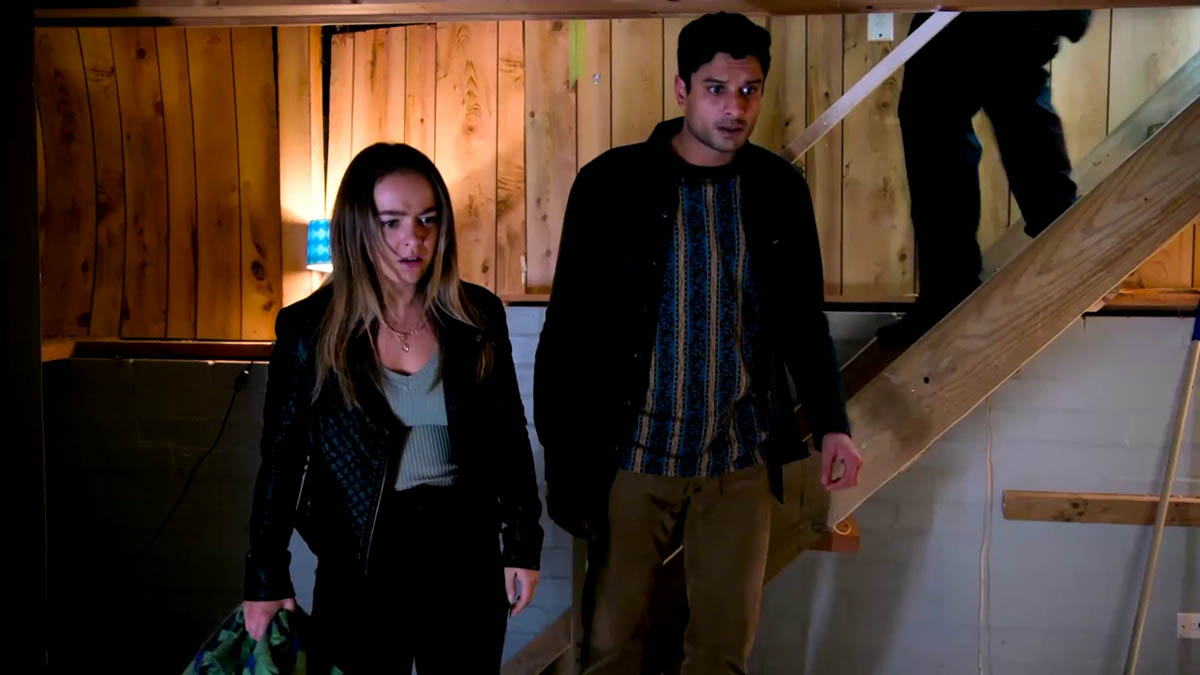 Holly and Haz (Shiv Palekar) set out in search of Eden after Holly remembered that he used to hide out in empty houses which were going through probate, and they soon tracked him down, where he was arrested by Andrew (Lloyd Will).
Holly recognised a shirt that Eden had in his van during his arrest, and realised that he wouldn't still have it unless Krista was still around.
Rushing into the empty house in which Eden had been staying, Holly and Haz discovered Krista lying on a mattress in the basement, barely conscious.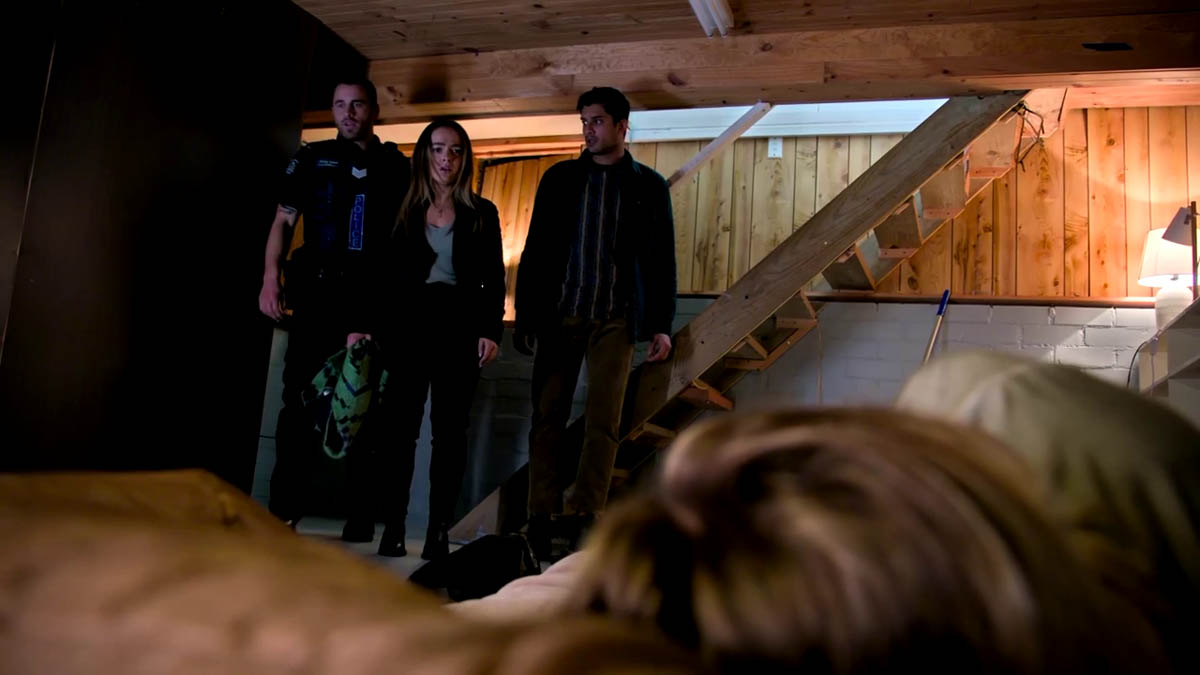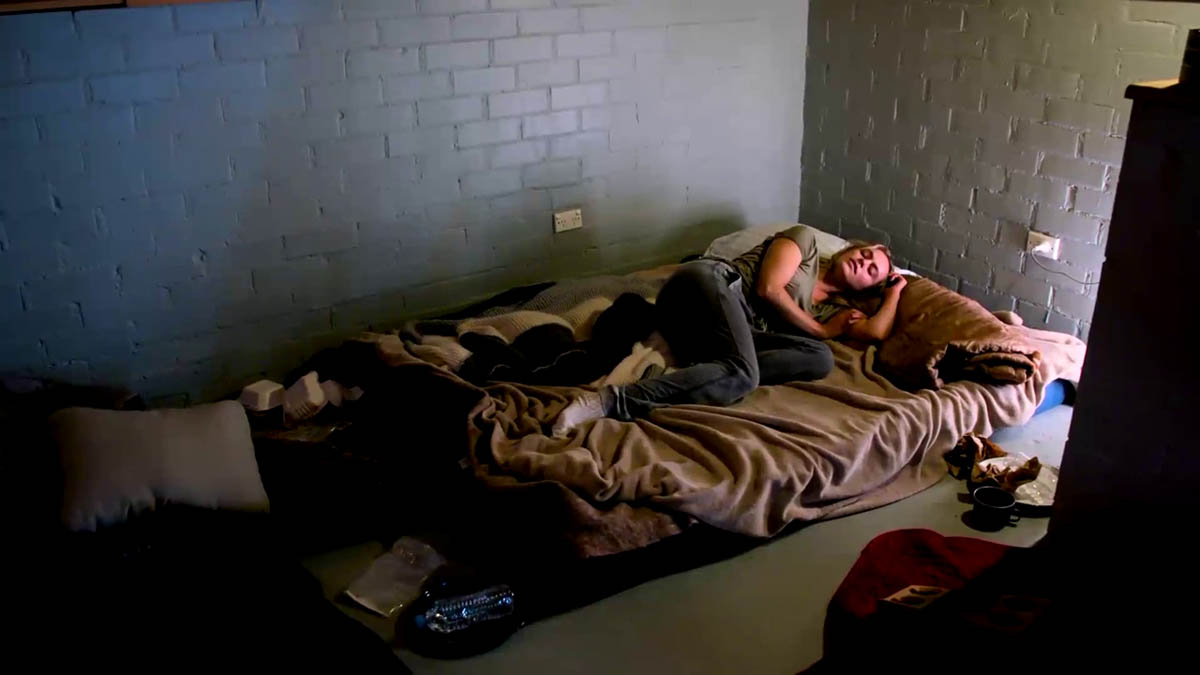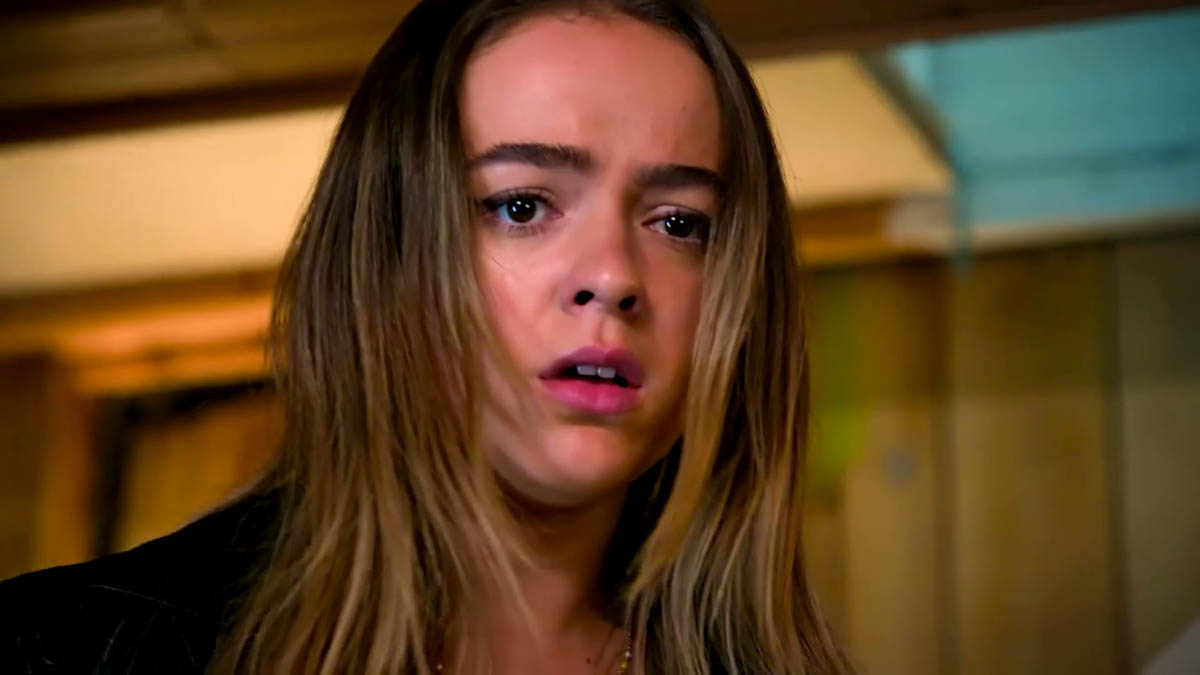 Melanie ended her marriage to Toadie after believing that she had accidentally killed Krista, and Paul left Terese (Rebekah Elmaloglou) believing he'd covered up her death. With Mel now revealed as innocent, and Paul and David likely to be freed of any potential charges, the dramatic events of the past two years appear to have all been for nothing.
What will it mean for the two broken marriages?
The discovery also spells an end to Reece's search for her missing sister.
It was just yesterday that Holly had to let her know that her sister was dead, and now she's about to discover that Krista has been right under her nose the whole time.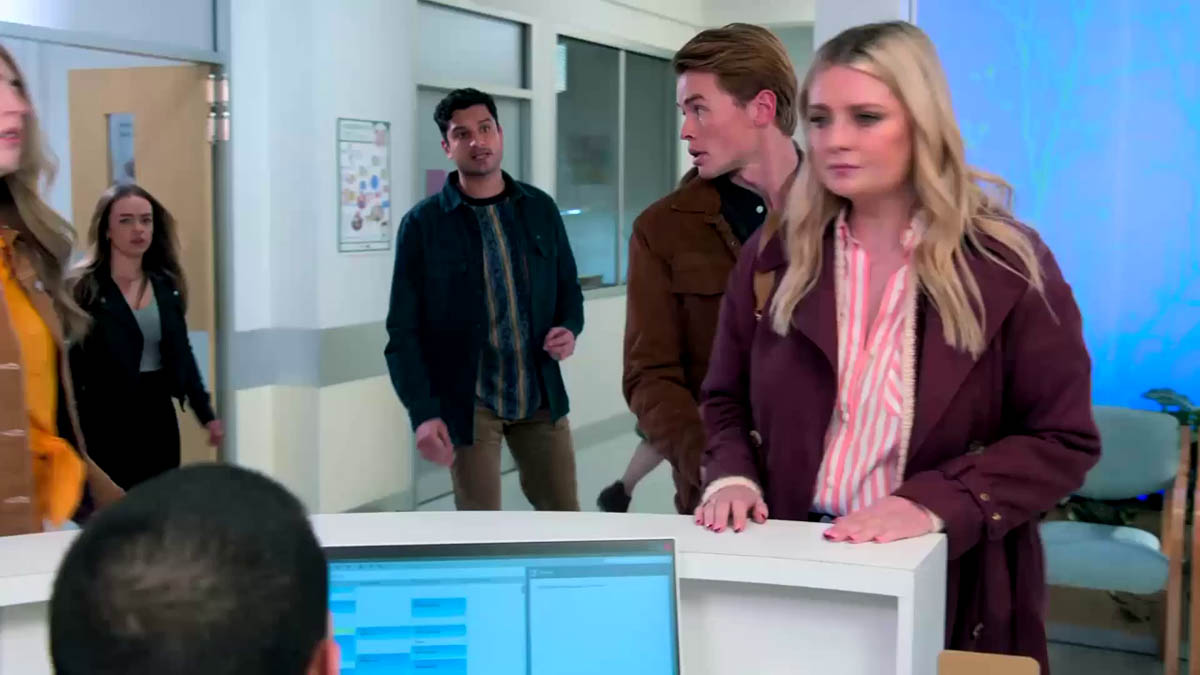 In tomorrow's episode, Reece rushes to Erinsborough Hospital hoping to finally reunite with her sister, but it's once again on Holly to break some bad news – Krista is refusing to see her.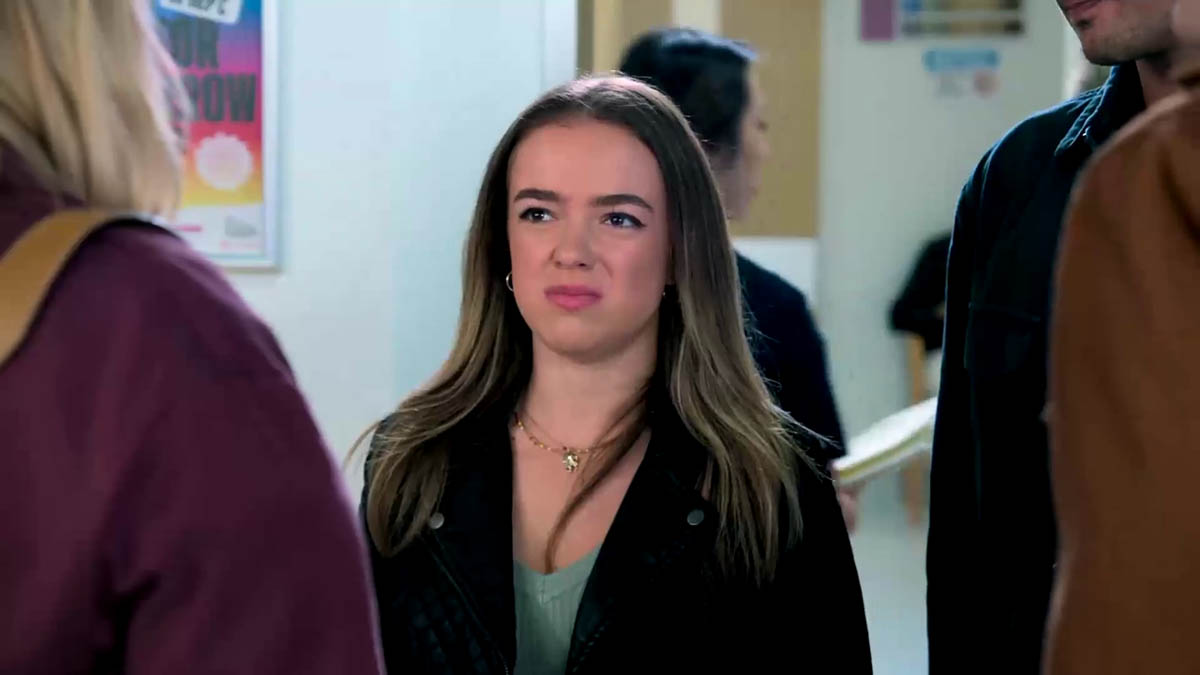 Holly tries explaining to Krista that Reece has been in Australia for a number of months trying to find her, but Krista thinks that her sister will only want to tell her what a "stuff-up" she's been, and she's got no desire to reunite with her.
Krista reveals to Holly that she has no recollection of meeting Melanie on that fateful night on the roof of Lassiters. She only remembers the aftermath, her and Eden driving up the coast away from Erinsborough.
She never knew about the money from Paul either, with Eden making excuses for why he was suddenly cashed up..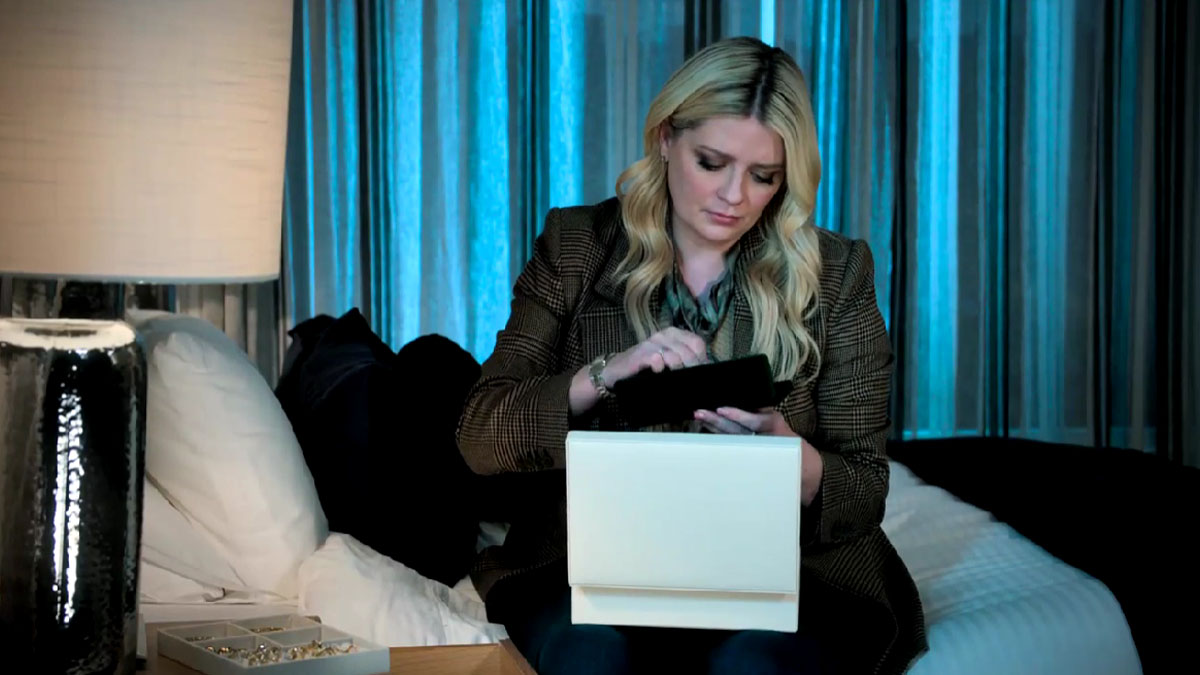 Despite Byron's best efforts, Reece wants to stay in the hospital until Krista is feeling better and is ready to see her.
Her perseverance pays off, and the two sisters are eventually reunited. Krista confirms that Eden never hurt her physically, but that he kept plying her with drugs – funded by the money he stole from Paul and his later petty theft. The pair were staying at the best hotels, living a luxurious lifestyle, until the money ran out.
Back on Ramsay Street, Nell is over the moon to discover that Krista is still alive, as it means that Melanie may be off the hook.
While Toadie explains that it's on Melanie's lawyer to tell her the news, Nell wants them to do it themselves, and right away – after all, Melanie is sitting alone in a prison cell thinking that she's killed someone.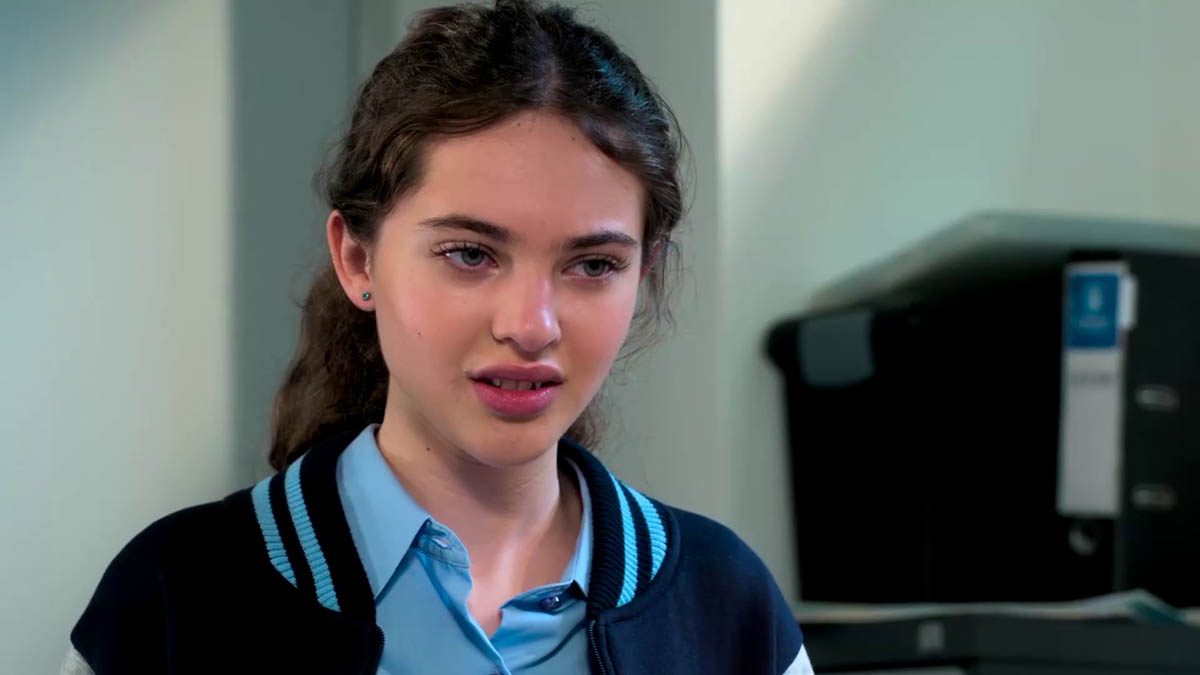 Susan and Jane head to the hospital to give Melanie the update, including the news that Eden is now locked up with no chance of bail. Her nightmare is almost over.
Later, Nell herself gets the chance to visit Melanie in prison, after Susan reminds Toadie that the circumstances have changed pretty dramatically, and offers to take her herself.
Spoiler photos for next week show Melanie out of prison and reconnecting with Nell on a bench at Lassiters. It looks like it's going to be more and more difficult for Toadie to avoid his ex-wife now she's back in town and spending time with his daughter, her former step-daughter.
What will Melanie and Nell reconnecting mean for Toadie's relationship with Terese?
New episodes of Neighbours air Monday–Thursday on Network 10 and 10 Peach in Australia, and on Amazon Freevee in the UK.
---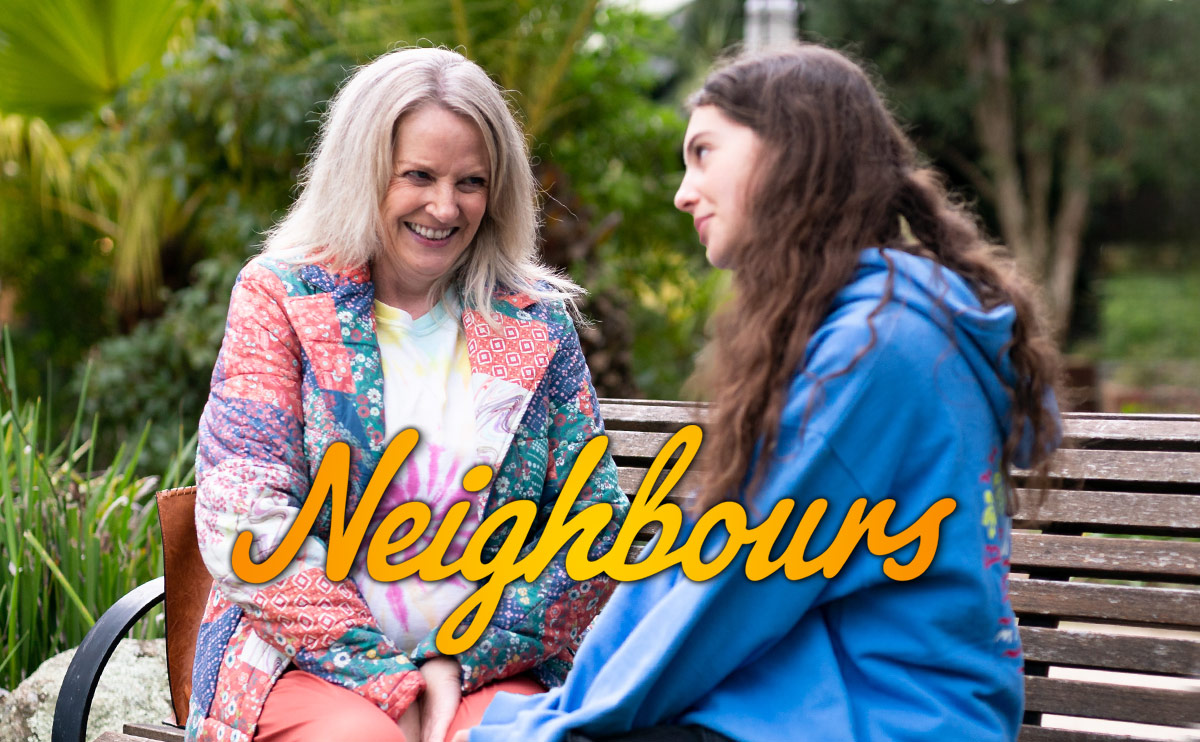 Neighbours has released the next set of spoilers and photos for late November and early December, covering the aftermath of Flashback Week and its massive repercussions.
---
Monday 20th November (Episode 37 / 8940)
The residents of Erinsborough navigate their new reality.
Jane's attention turns to an issue very close to home.
Reece makes a devastating discovery.
Tuesday 21st November (Episode 38 / 8941)
Desperate for justice, the residents of the Sharehouse lead a manhunt.
Nell battles with complex emotions.
Toadie fights to keep his family together.
Wednesday 22nd November (Episode 39 / 8942)
Reece makes a surprising discovery.
Toadie grapples with his feelings.
High tensions cause sparks to fly.
Thursday 23rd November (Episode 40 / 8943)
Reece is faced with a heartbreaking decision.
Mackenzie makes a difficult sacrifice for her friends.
David finds himself between a rock and a hard place.
Monday 27th November (Episode 41 / 8944)
Byron struggles with a loss.
Nicolette prepares to disrupt the status quo.
Nell tests Toadie's kindness.
Tuesday 28th November (Episode 42 / 8945)
Aaron and David have a clash of values.
Toadie makes a personal call.
Cara tries her hand at interior decorating.
Wednesday 29th November (Episode 43 / 8946)
Byron rallies help to deal with a sensitive issue.
Dex and JJ work together to rekindle the romance between their mums.
Haz struggles with setting boundaries.
Thursday 30th November (Episode 44 / 8947)
David gets an intriguing new job offer.
Haz reaches the end of his tether.
Susan must pick a side.
Spoilers in your inbox every weekend!