Neighbours' David and Aaron actors talk Ramsay Street return
As David and Aaron return to Neighbours next week, actors Takaya Honda and Matt Wilson talk to us about the events that bring them back to Erinsborough.
Yesterday saw the announcement that David Tanaka and Aaron Brennan are about to return to Ramsay Street, along with Nicolette Stone (Hannah Monson) and their daughter Isla (Hana Abe-Tucker).
Nicolette looks a bit different, with Hannah Monson taking over the role from Charlotte Chimes, and their daughter Isla has also been re-cast and aged up a few years, now played by Hana Abe-Tucker.
As their return was officially revealed, Back to the Bay spoke to Takaya and Matt about what's in store for their characters.
The exact reason for David, Aaron and Nicolette's departure a year ago is under wraps until Flashback Week itself, but it comes as no surprise that Paul Robinson (Stefan Dennis) is heavily involved.
However, Takaya reveals that it's more than just Paul's recent actions which caused him to leave with Aaron and Nic – it's a culmination of everything that's happened since it was first revealed that Paul was his father way back in 2017.
Takaya explains: "For David, he made a decision that he was going to leave Erinsborough to escape the whirlwind that is Paul Robinson and everything that comes with it."
In fact, so strong are his feelings that David is reluctant to return to Erinsborough:
"He's very much not on board with the idea of getting swept back up into that, and especially having Isla be caught in that as well," Takaya continues. "So he's very much not on board with the idea of really having anything to do with Erinsborough at this point."
Matt Wilson tells us that his character Aaron feels the same: "Obviously we're in a similar situation. There's some pretty explosive scenes, that's probably as much as I can give you about that, about coming back to Ramsay Street.
"And yeah, it really kicks off with a bang for our characters."
While we can't reveal exactly what caused the trio and daughter Isla to skip town, they're escaping the repercussions of what went down a year ago – a complex web of events which involves several previously unconnected characters.
With David still on probation, any mistake he made risked breaking up their family – so escaping Erinsborough was the easiest way to avoid that.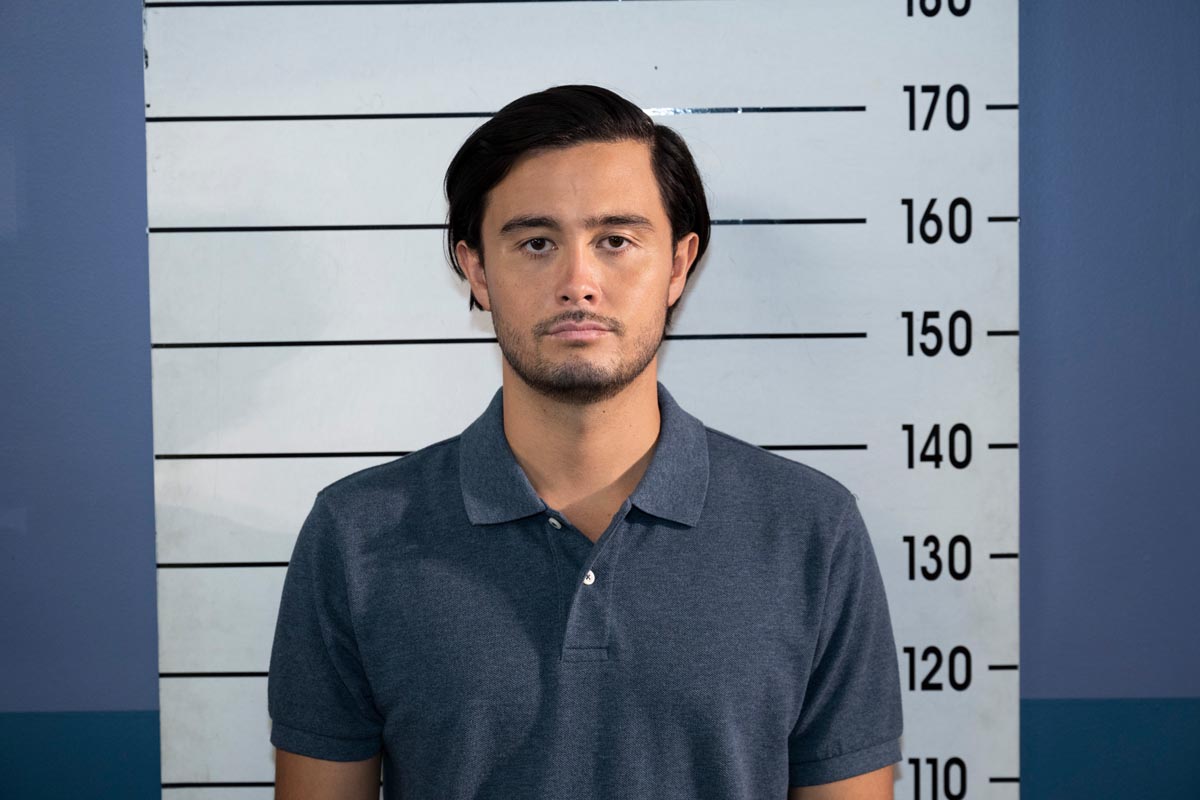 "He's still on parole at this point, and so had it come out that he knew about [the] situation and then not told the police or whatever, then I guess he could be in more trouble than anyone in a way," Takaya reveals.
"So there's a part of it that's definitely protecting his family to essentially run away, but ultimately it comes down to that thing of not wanting to be in the hurricane that is Paul Robinson, and the continual thing where Paul Robinson always does the wrong things for the right reasons.
"David [is] the one to always be there to always point out, 'No, no, no, don't do that, do the right thing! We have to deal with the consequences, yes, but do the right thing, because ultimately it's going to be better.'
"And inevitably Paul (or Leo) do the wrong thing, and then David often pays for it and has to deal with the consequences.
"So he was sick of that for sure, so he thought 'let's just remove ourselves from our situation and let's start afresh somewhere else, not have to deal with that and just do the right thing, be good people, out bush where we were.'"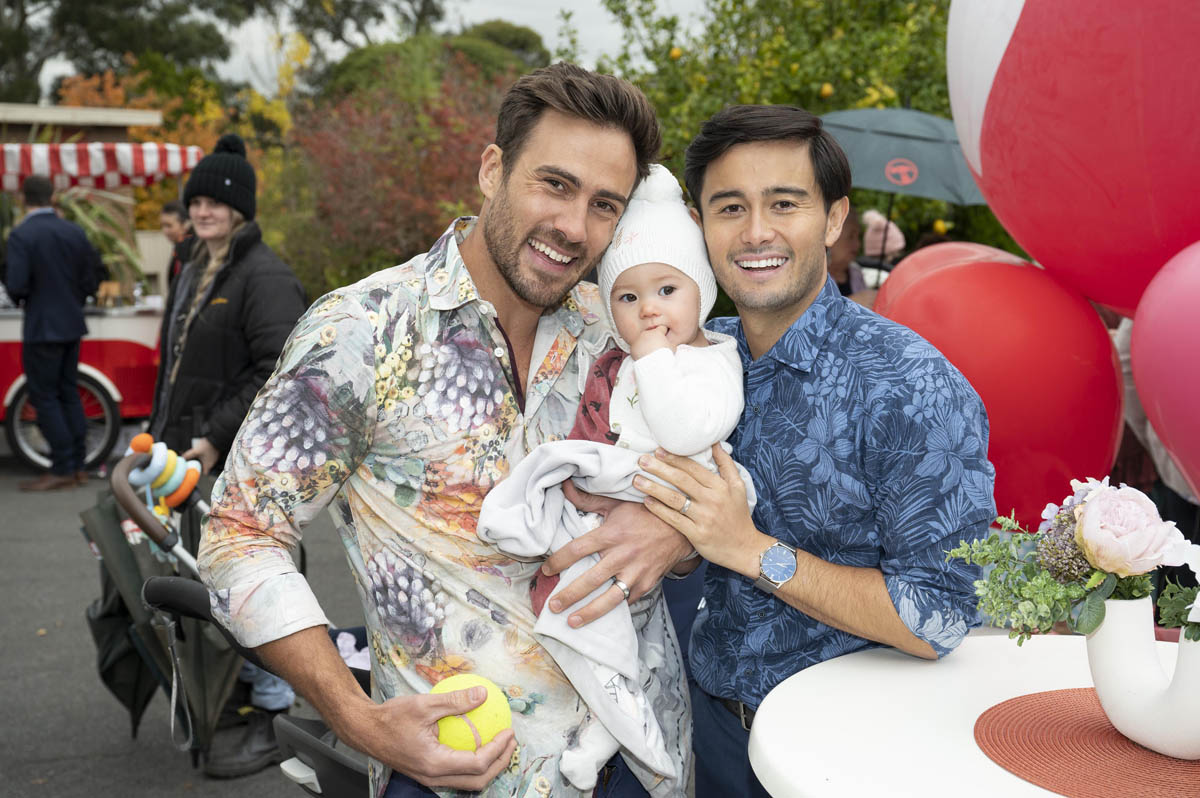 The pair also reveal that the strength of the Flashback Week storylines, and future scripts, are what convinced them to come back to the reboot.
"I think it was one of the reasons that we came back really," Takaya tells us. "We were pitched the storyline, beyond this week, and we felt that it gave us a really fun thing to come back and play with.
"You know, Matt moved all the way back from the Gold Coast down to [Melbourne], having just moved there, so we needed some good incentives to come back.
"And we don't want to come back and have the characters not be… we didn't want to be background… we wanted to have something important to do and I think this story really kicks it off with a bang."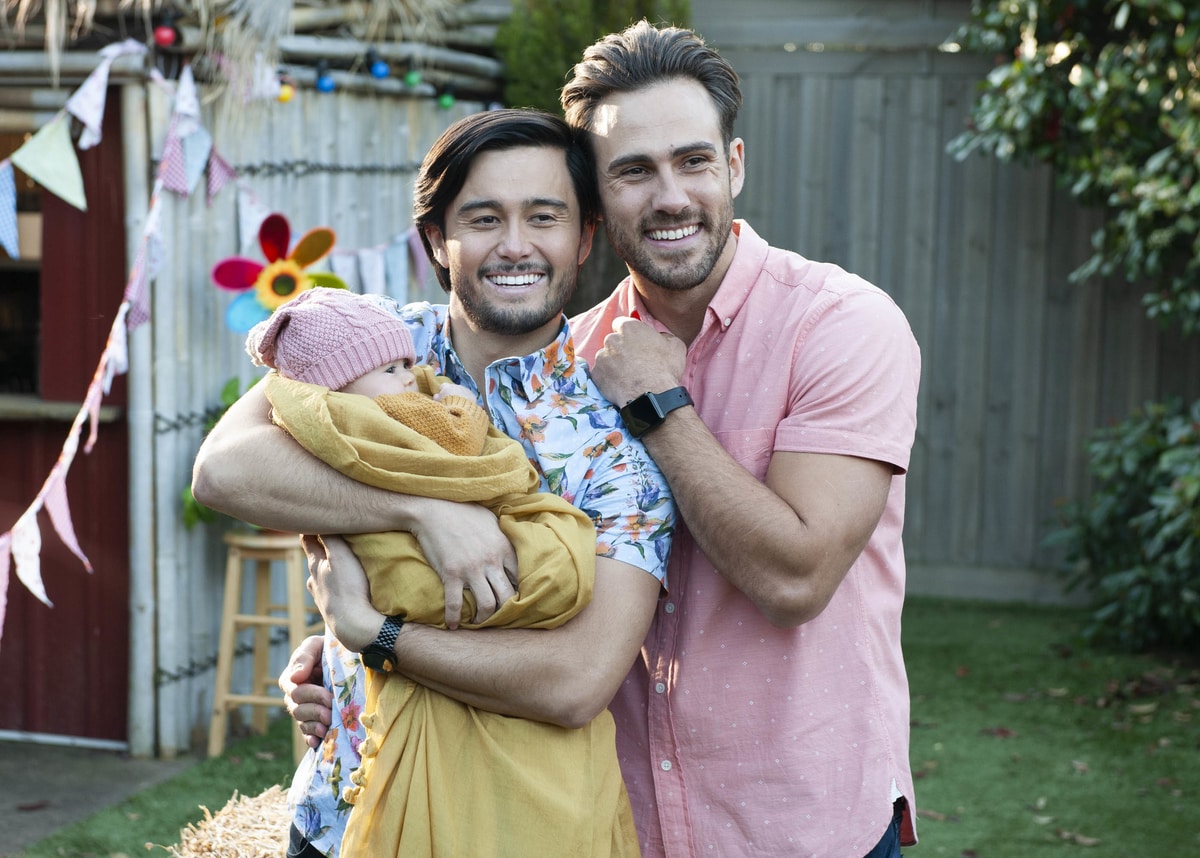 "Yeah, it does," adds Matt. "Jason Herbison is the master puppeteer, he's always got such an incredible mind for story, and he pitched us this storyline which goes for a long time, and we're all really excited about that.
"So the moment you get the scripts and you open them up, it's like your opening up Jason's mind to see what he's got in store."
"And I mean that, his brain is incredible when he starts talking about story."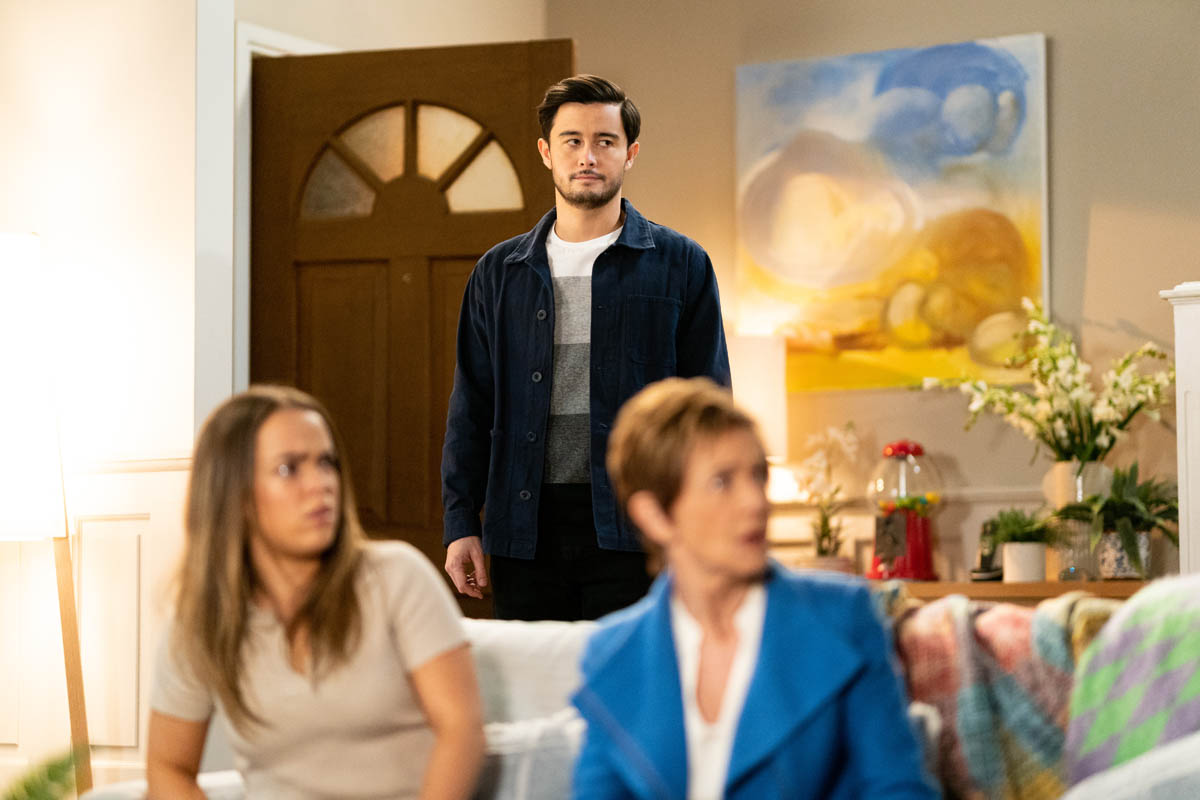 Paul losing his son and granddaughter was a huge blow, and he expressed his remorse to Leo early into the new series, stating: "I will always regret the way that I behaved this time last year, and I'm sad that it cost me the support of Aaron and David as well."
However, as for whether Paul will have learnt his lesson from David's departure, and the events of flashback week, both Takaya and Matt are doubtful:
"I feel like if Paul Robinson hasn't learnt a lesson in the 38 years that he's been on the show, I'm not sure if he's gonna start!" laughs Takaya. "But maybe, we'll see, we'll see."
Grinning, Matt adds: "We call him Redemption Robinson, because he's the character that always gets redeemed but never learns a lesson. Not once."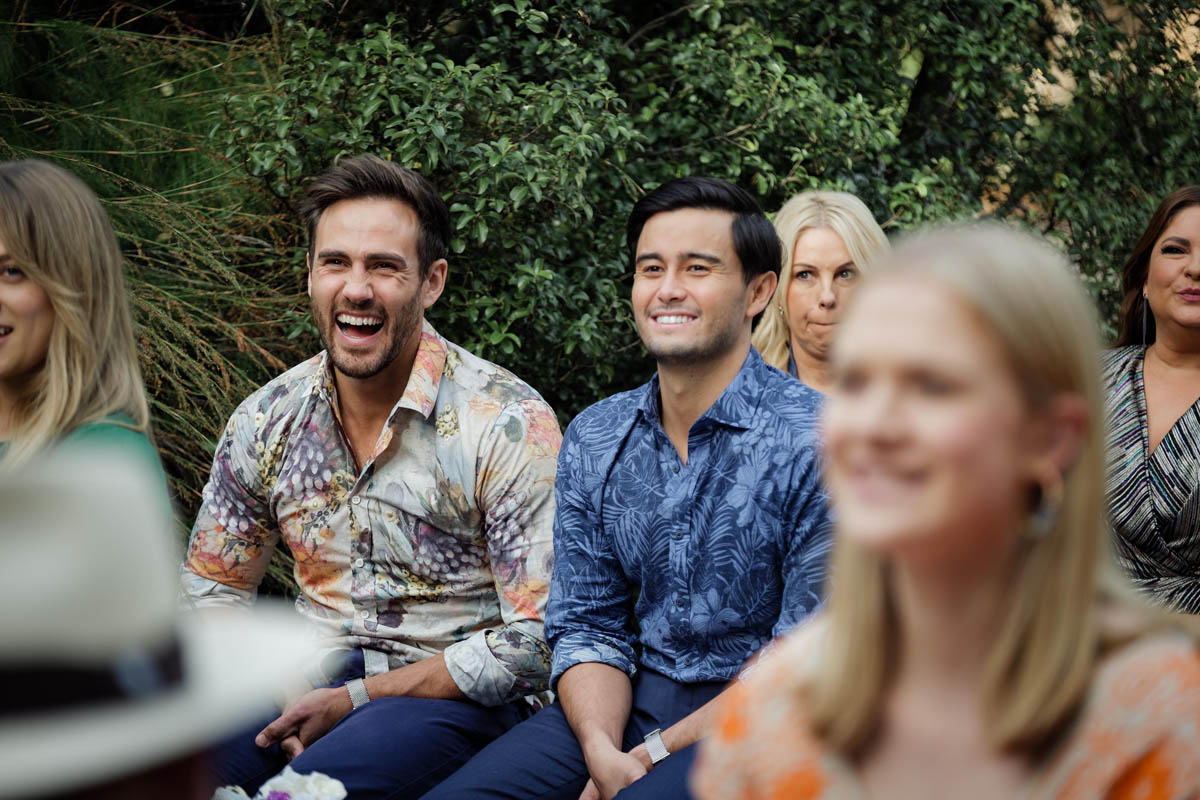 David, Aaron and Nicolette make an explosive return in the second episode of Flashback Week (Tuesday 14th November), but Takaya reveals that things won't slow down any time soon:
"It hits the ground running at a really fast pace, and it really hasn't slowed down," he explains. "So the audience is going to go on a really fun ride, and they're not gonna quite get how big the snowball's going to continue to get."
As well as David, Aaron and Nicolette, the show is bringing back a whole host of familiar faces as it heads back in time next week.
As well as Callum (Morgan Baker) and Yashvi Rebecchi (Olivia Junker), we'll see the return of Amy Greenwood (Jacinta Stapleton), who was revealed to be pregnant in last July's finale. The father's identity was kept secret at the time, so will we finally find out who it is?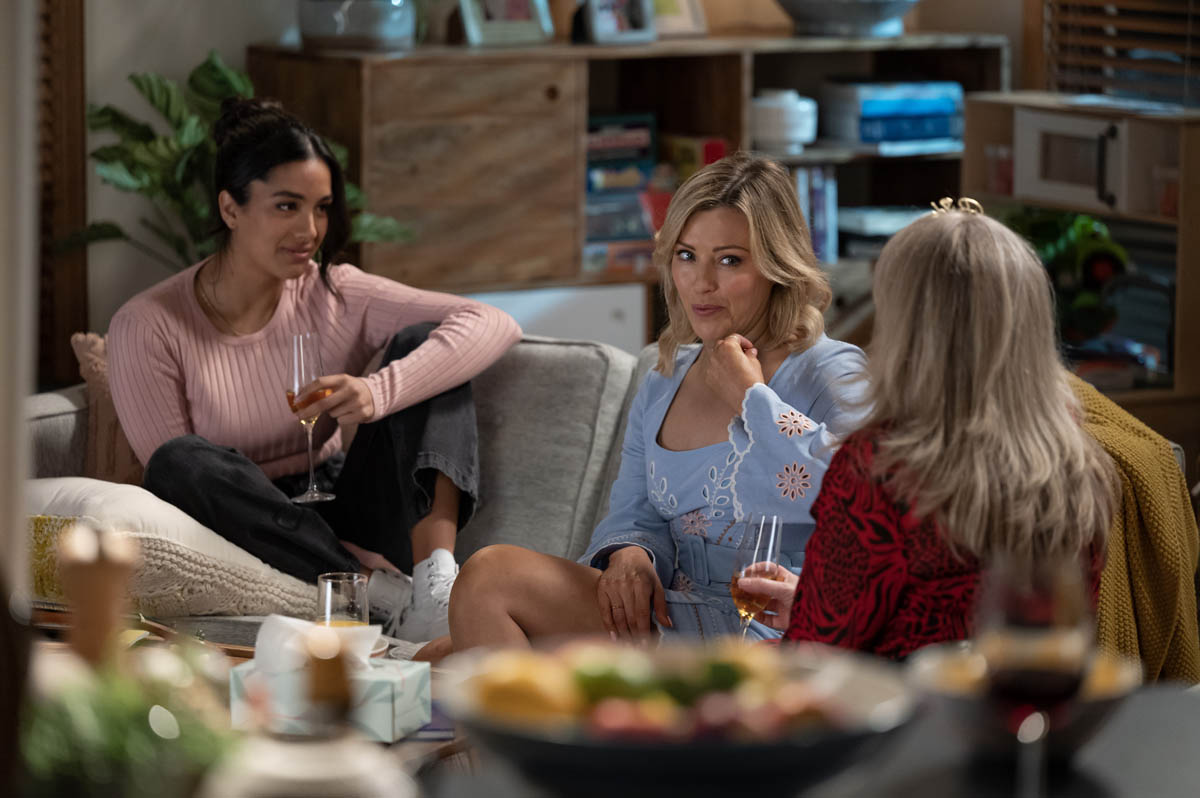 Also back are Chloe Brennan (April Rose Pengilly) and Elly Conway (Jodi Gordon), the will-they-won't-they couple who reunited in the show's then-final episodes in July 2022.
While for now the pair are only back as part of the flashback scenes, they're expected to return to present-day Erinsborough in the coming weeks.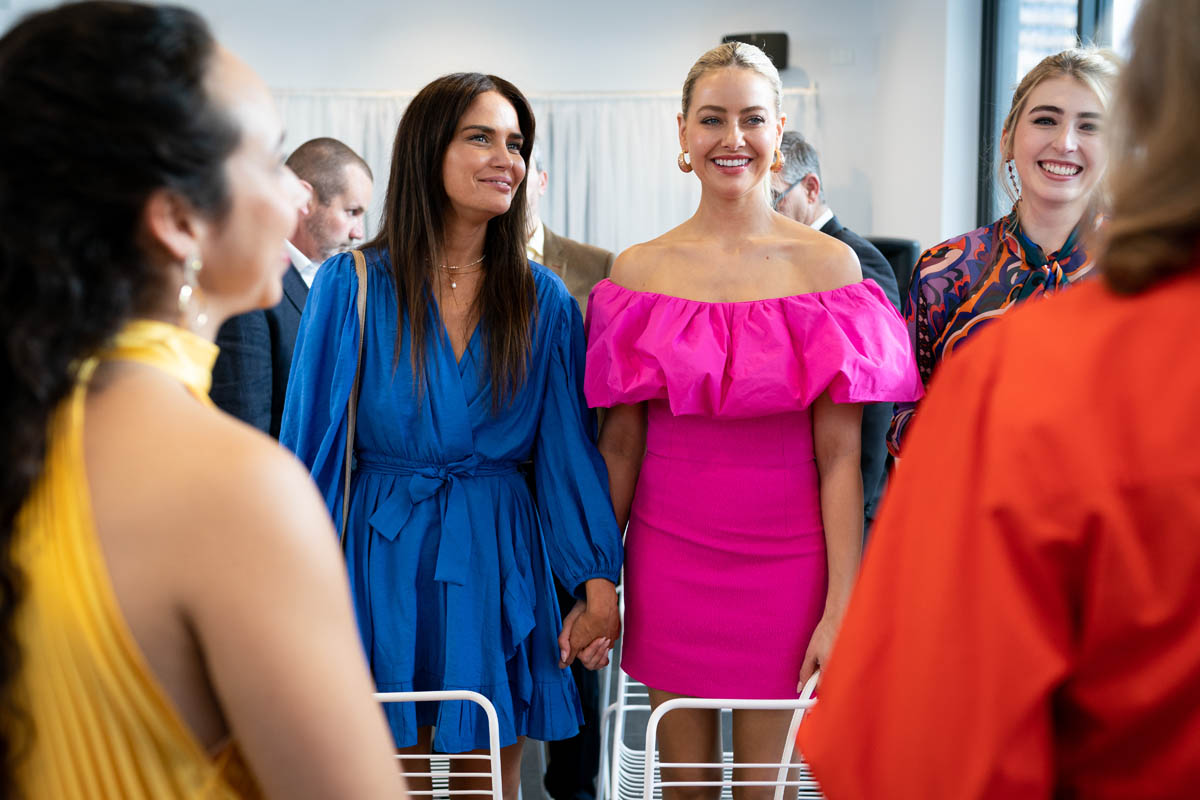 Imogen Willis (Ariel Kaplan) also makes another return, as well as Malcolm Kennedy (Benji McNair).
Also returning are Bea Nilsson (Bonnie Anderson) and Phil Martin (Ian Rawlings), plus one final name being kept under wraps for now.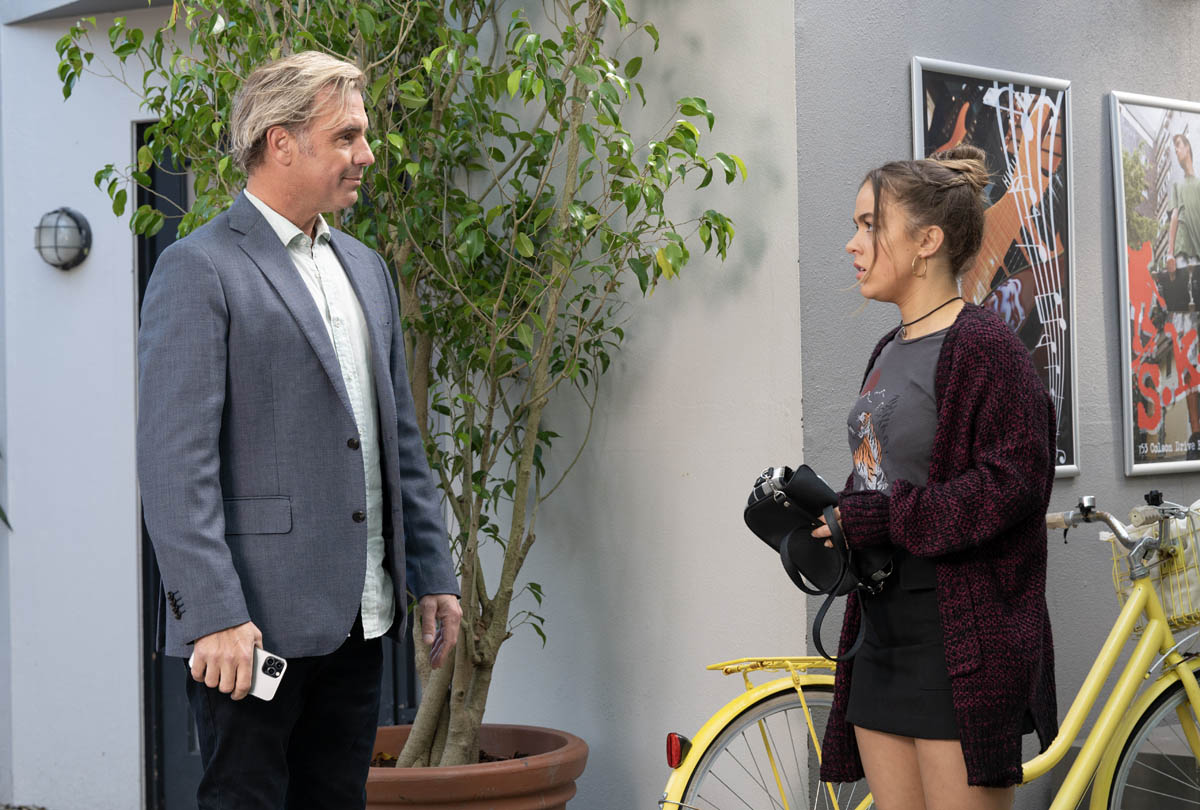 Neighbours' Tell-All: Flashback Week begins Monday 13th November.
New episodes of Neighbours air Monday–Thursday on Network 10 and 10 Peach in Australia, and on Amazon Freevee in the UK.
---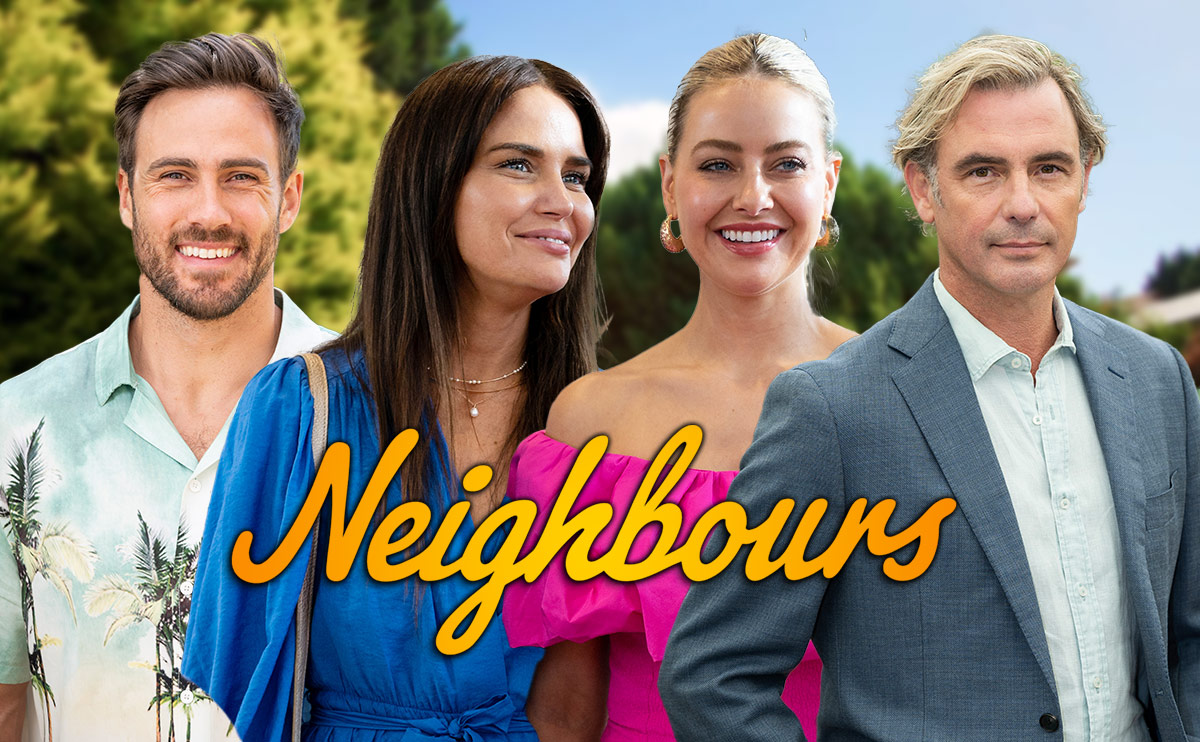 Neighbours has released new photos of the returnees who'll be heading back to Erinsborough as part of the show's Tell-All Flashback Week.
Spoilers in your inbox every weekend!