Neighbours Spoilers – Trevor the Dog to join new series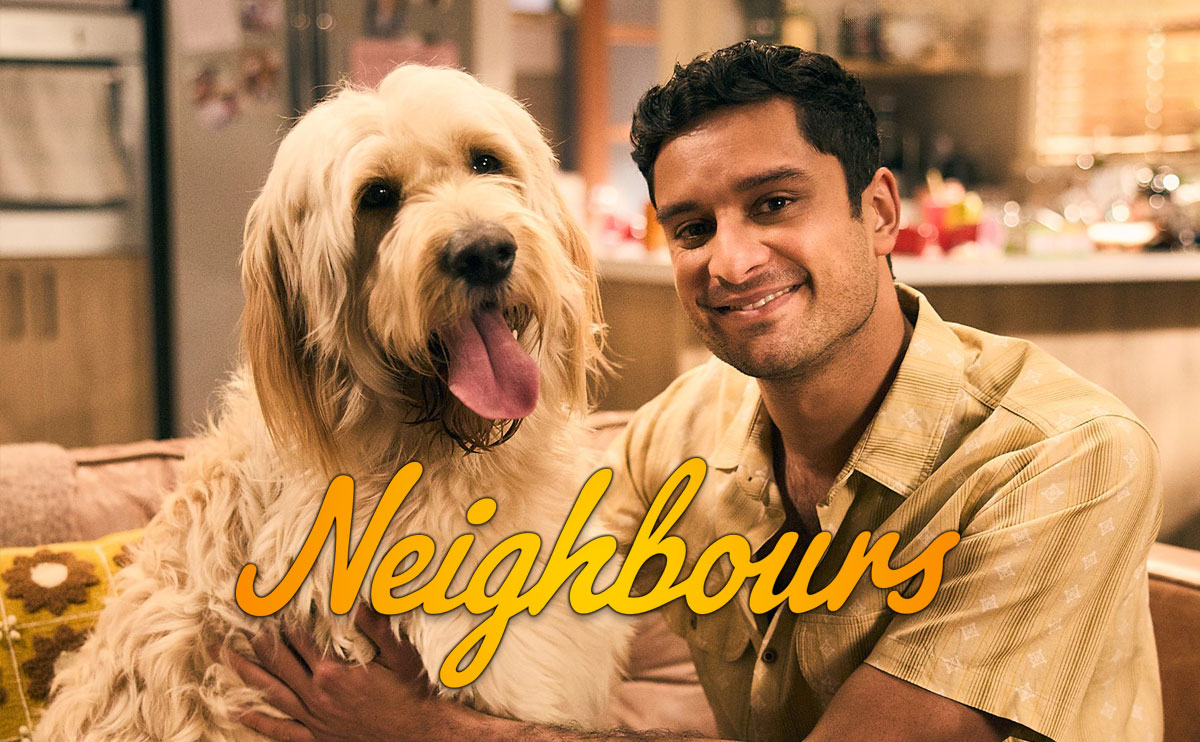 Neighbours has announced that a dog named Trevor will make his debut in the new series when it returns to screens on Monday 18th September.
Neighbours has made a number of casting announcements in recent months as it gears up for the launch of its new series, which premiers on Amazon Freevee in the UK, and Channel 10 in Australia, on Monday 18th September.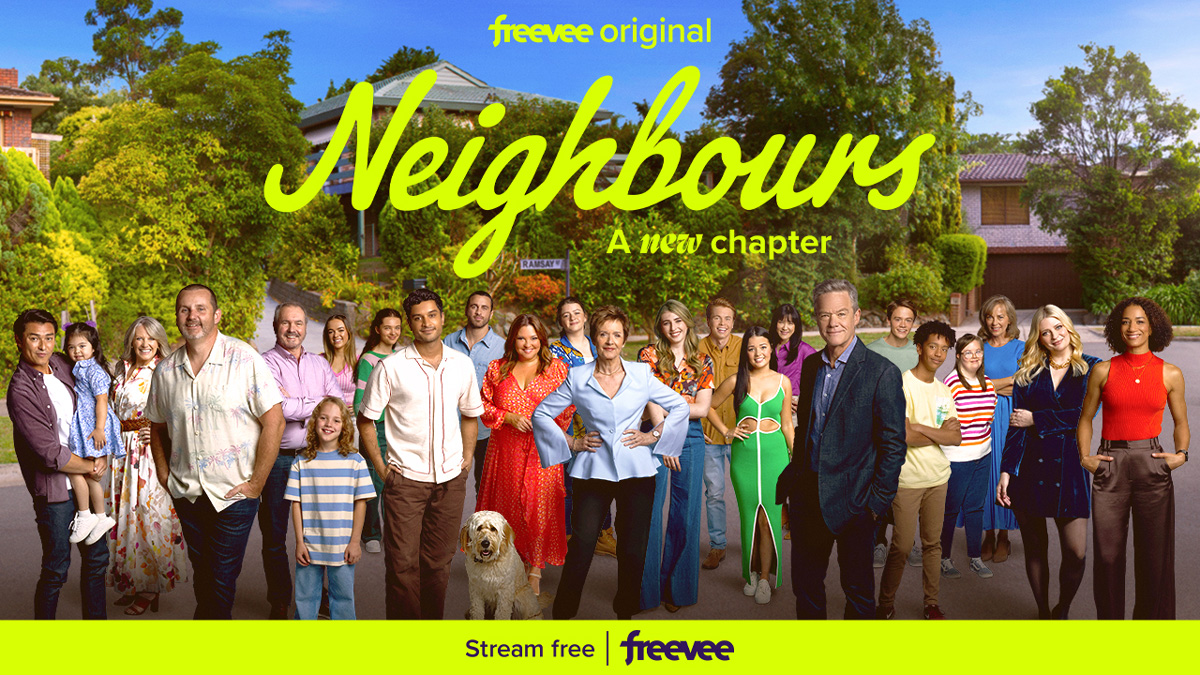 Earlier this week, it released a promotional image of the new cast – and as well as showing off new characters Haz (Shiv Palekar), Remi (Naomi Rukavina), Cara (Sara West), JJ (Riley Bryant) and Dex (Marley Williams), alongside a host of familiar faces, the artwork also featured another new face – that of a dog!
Now, Neighbours has confirmed the dog's name to be Trevor, and it's released a promotional photo of him alongside Haz Devkar, who joins the show as the new manager of Harold's.
It looks like Trevor will belong to Haz, and from the looks of the image, they'll be moving into Number 32.
As of the final episode, No. 32 was inhabited by Jane (Annie Jones), Nicolette (Charlotte Chimes), David (Takaya Honda) and Aaron (Matt Wilson).
The show made the big announcement on its social channels earlier today:
"When good neighbours become good FUR-IENDS 🐾
Trevor the dog will make his screen debut when Neighbours returns on September 18th ❤️"
Fans are reacting positively to the new announcement, with the Instagram post already gaining thousands of likes.
April Rose Pengilly, who plays Chloe Brennan and who will be returning to the show in a guest capacity, commented: "😍😍😍"
One fan wrote "Trevor! What a fabulous name 😅," another commented, "We all know Trevor the dog is going to be the real star of the show," while another added "Oh my goodness….praying for a "Trevor's Dream" episode 😍🙏🏻".
Trevor will be Ramsay Street's first dog since Clancy, the Rebecchi family dog who arrived alongside Shane, Dipi, Yashvi and Kirsha Rebecchi back in 2017.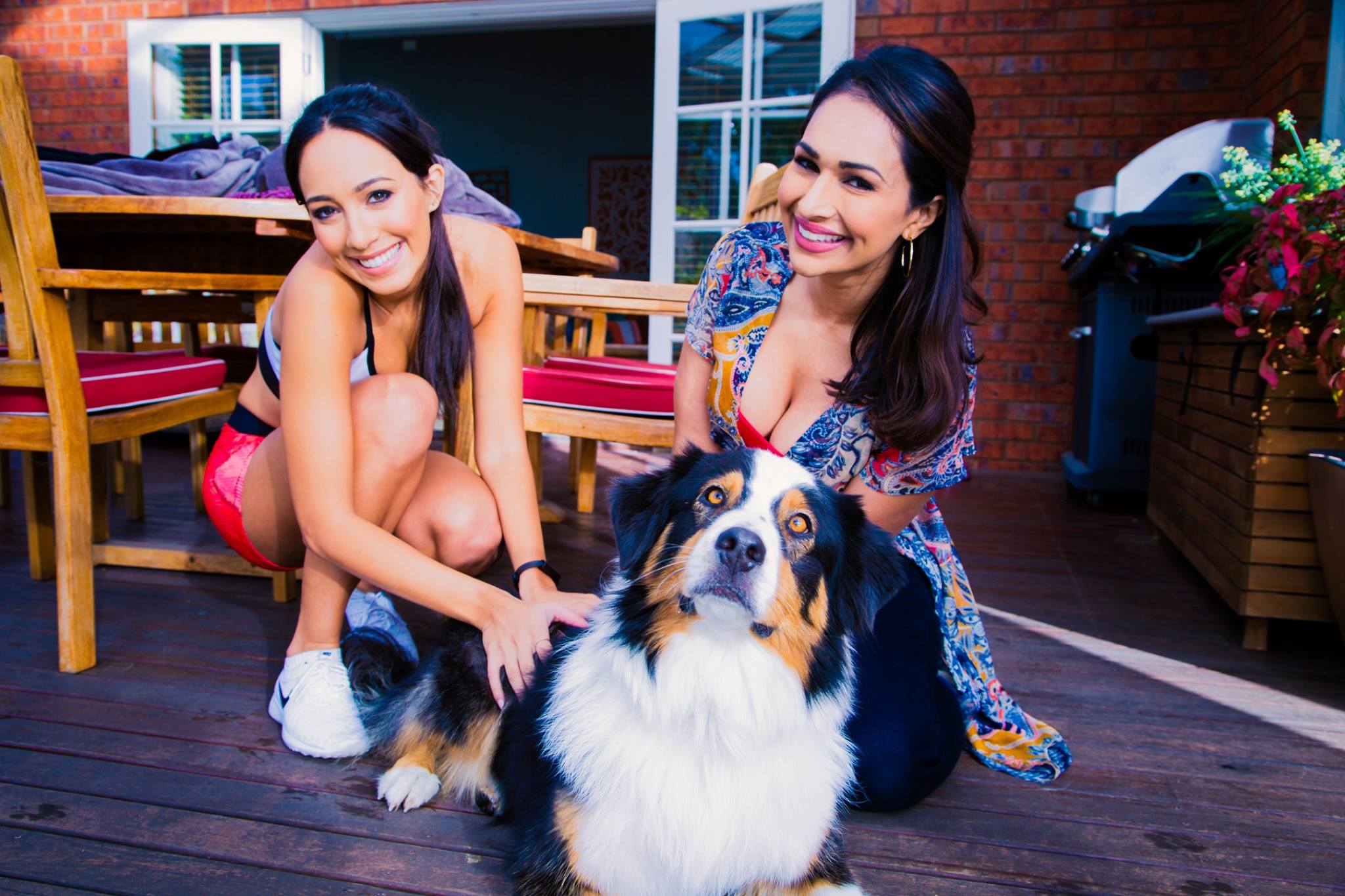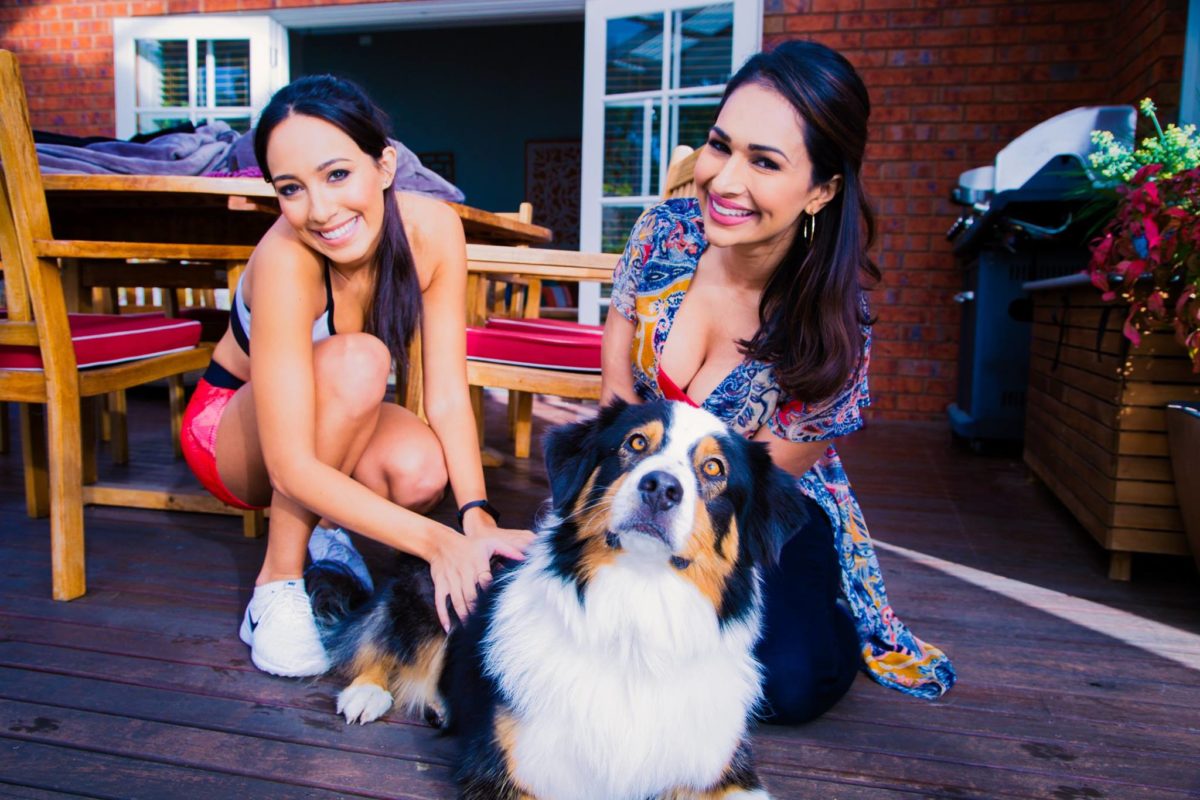 Other famous Neighbours dogs from over the years include Audrey, Basil, Blanche, Bonnie, Bob (and Bib), Bossy, Harvey, Jake, and most famously of all (but possibly not for the right reasons), Bouncer.
Neighbours' "final episodes" aired in July 2022, bringing the show to an end after 37 years. The series went out with a bang, bringing back a wealth of old faces from across the show's nearly four decades. It was watched by 2.5 million people in the UK, with 1.2 million Australian viewers tuning in.
As a result of the success of the final episode, and fans' strong reaction to the cancellation, it was revived by Amazon, and production resumed in April this year. New episodes are set to air from September.
Neighbours returns to Channel 10 and Amazon Freevee on Monday 18th September 2023.
Spoilers in your inbox every weekend!