Home and Away Spoilers – Panic for Dean as Ziggy goes missing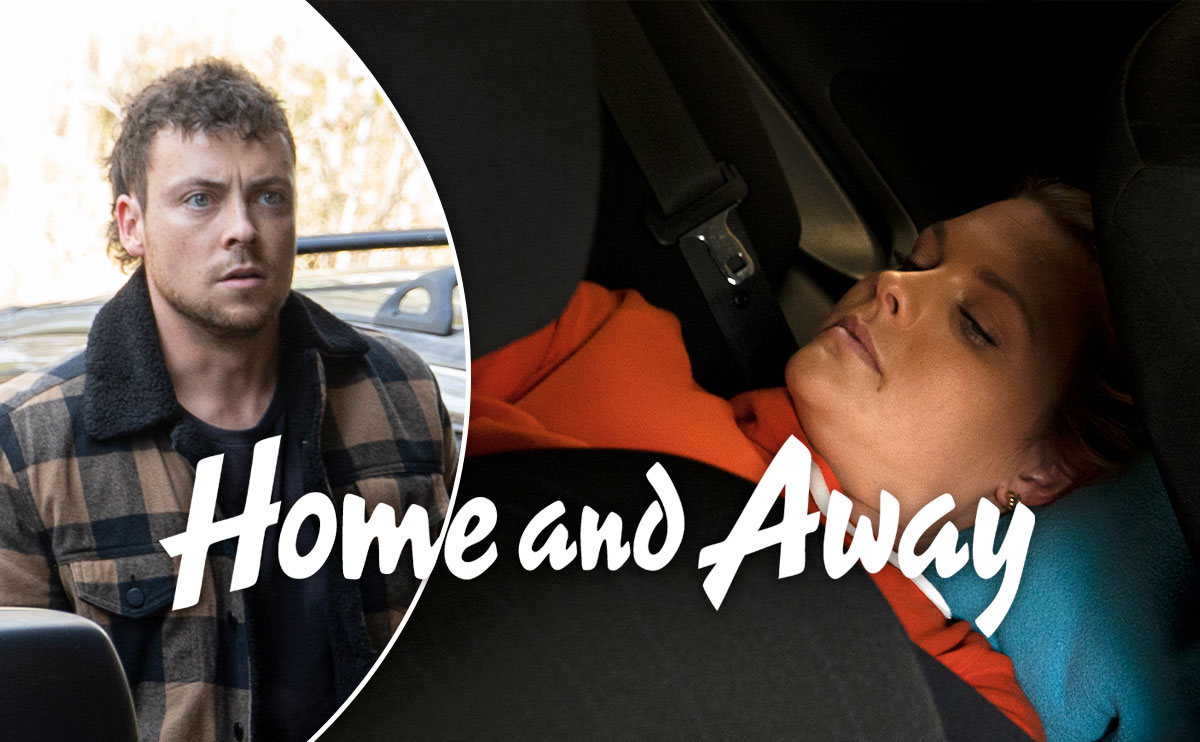 Next week on Home and Away in the UK, Dean launches a desperate search when Ziggy goes missing, as an unexpected arrival takes Justin by surprise.
Since giving birth to her and Dean's (Patrick O'Connor) daughter two weeks ago, Ziggy (Sophie Dillman) has battled to find that maternal confidence that she hoped would come naturally.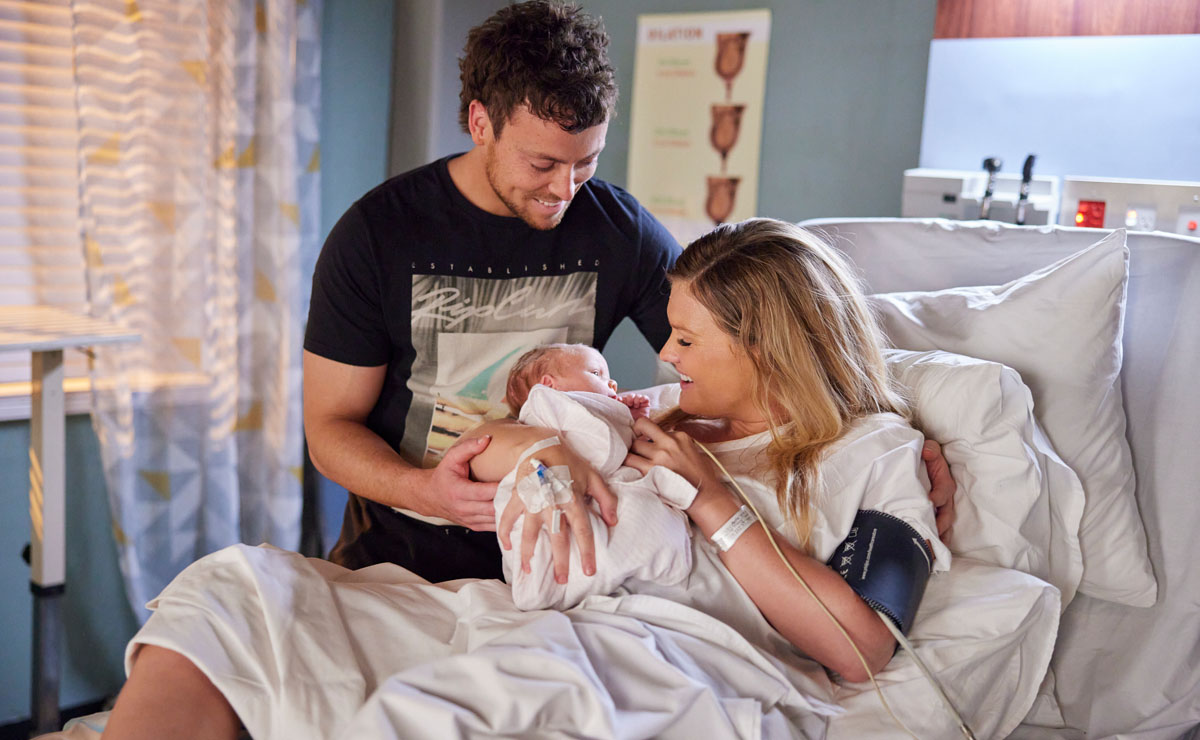 Whilst Dean's mum Karen (Georgia Adamson) had been a huge help in the days following the birth, Karen could see that Ziggy was struggling to bond with her daughter, and warned Dean that he needed to look out for her.
After Karen made the decision to head home, in order to force Ziggy to find her feet, Ziggy's continued inability to get the baby to settle caused her to become convinced her daughter hated her.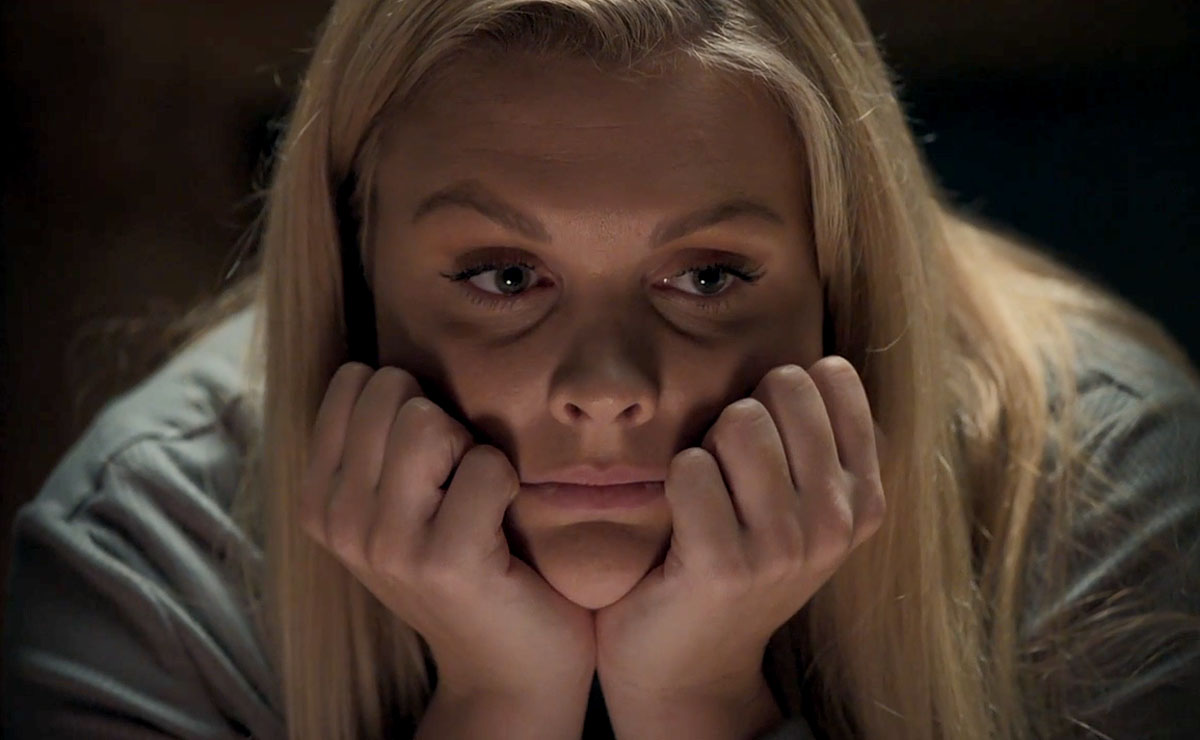 As we return to the action next week, Dean does his best to convince Ziggy that this isn't the case, but she feels that she's useless as a mother. Dean takes over whilst an exhausted Ziggy has a hot bath, before asking her if she'll be okay for a short while whilst he nips into Yabbie Creek.
As soon as Dean is out of the door, right on cue, the baby starts crying again, which only strengthens Ziggy's theory that the baby only wants Dean. A despondent Ziggy stares at the baby monitor, begging for the crying to stop.
In the meantime, Dean has spoken to the midwife who's suggested buying a breast pump, so that Dean can feed the baby during the night whilst Ziggy rests. Unsure of which one is best, he's bought a selection and goes to Mackenzie (Emily Weir) to ask which one she thinks would be best. Mac points out that she wouldn't have the foggiest, and that perhaps he should have taken Ziggy with him?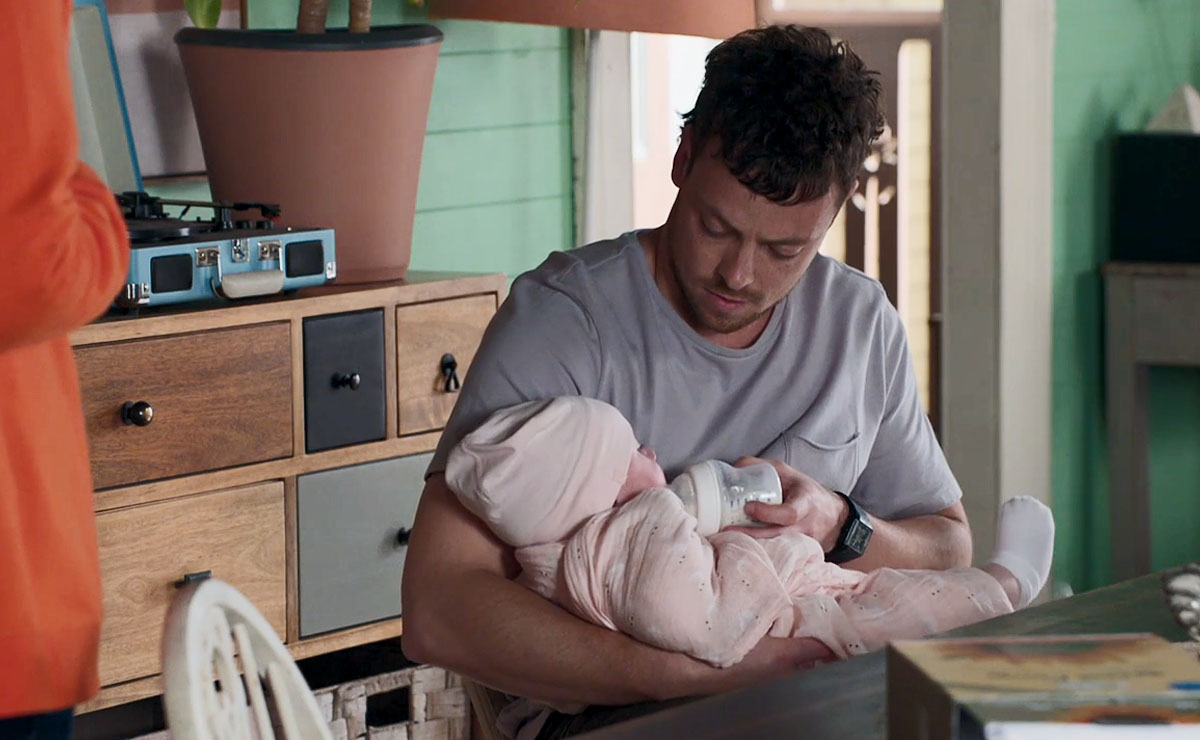 Ziggy's pleased with the effort Dean has gone to, though still finds that after expressing half a bottle, she can't get the baby to feed—Dean on the other hand, manages it right away, much to Ziggy's disappointment.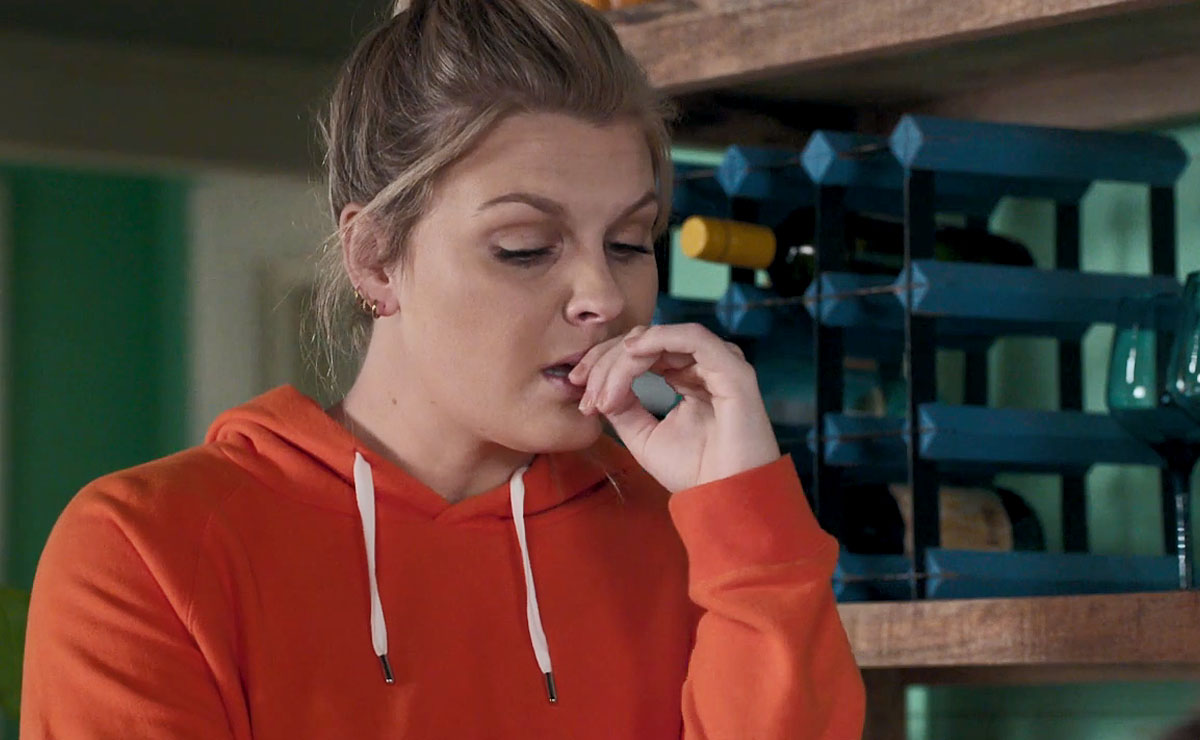 Later that day, Dean comes out of the shower to find Ziggy has left the baby and disappeared!
He frantically tries to get hold of her but she isn't answering her phone. Driving into town, he asks Justin (James Stewart) whether he's seen her, but Justin points out that Ziggy presumably hadn't driven anywhere considering Dean has the car!
Dean states that he's been up and down the road several times and has spoken to the neighbours, but no-one's seen her.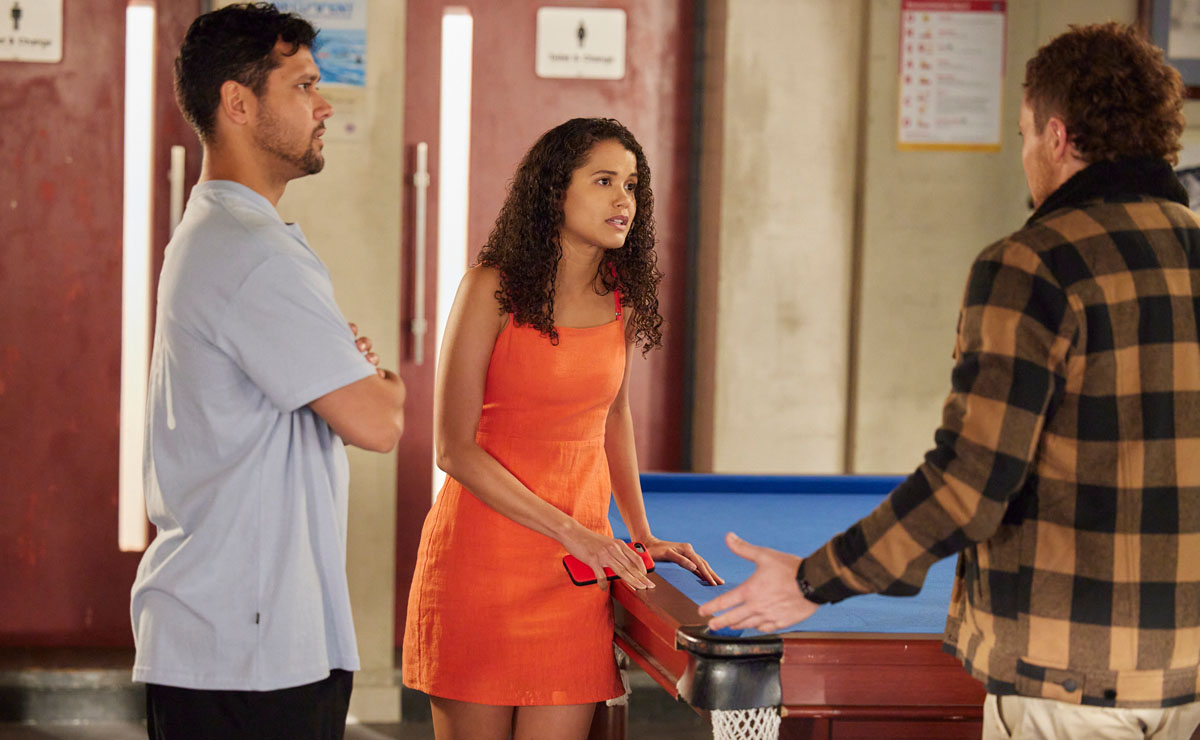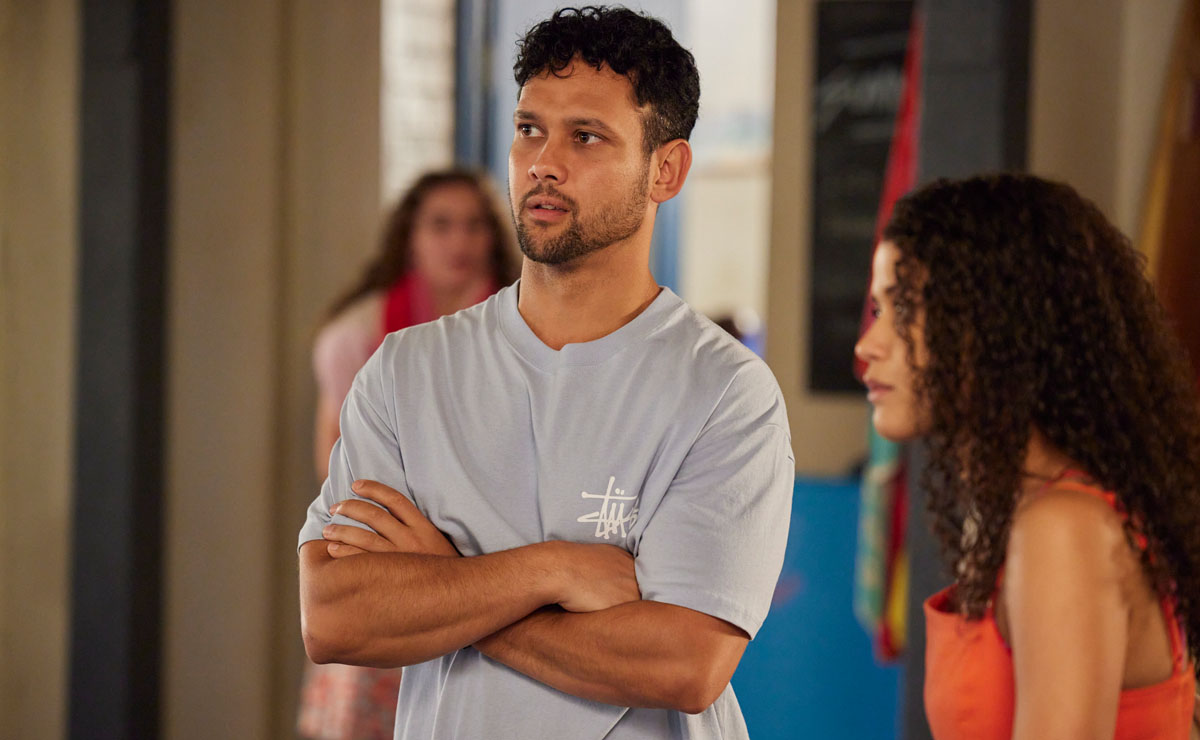 He soon recruits Mali (Kyle Shilling), Rose (Kirsty Marillier) and Alf (Ray Meagher) into the search, and Irene (Lynne McGranger), Roo (Georgie Parker) and Marilyn (Emily Symons) offer to take care of the baby at the diner whilst Dean continues looking.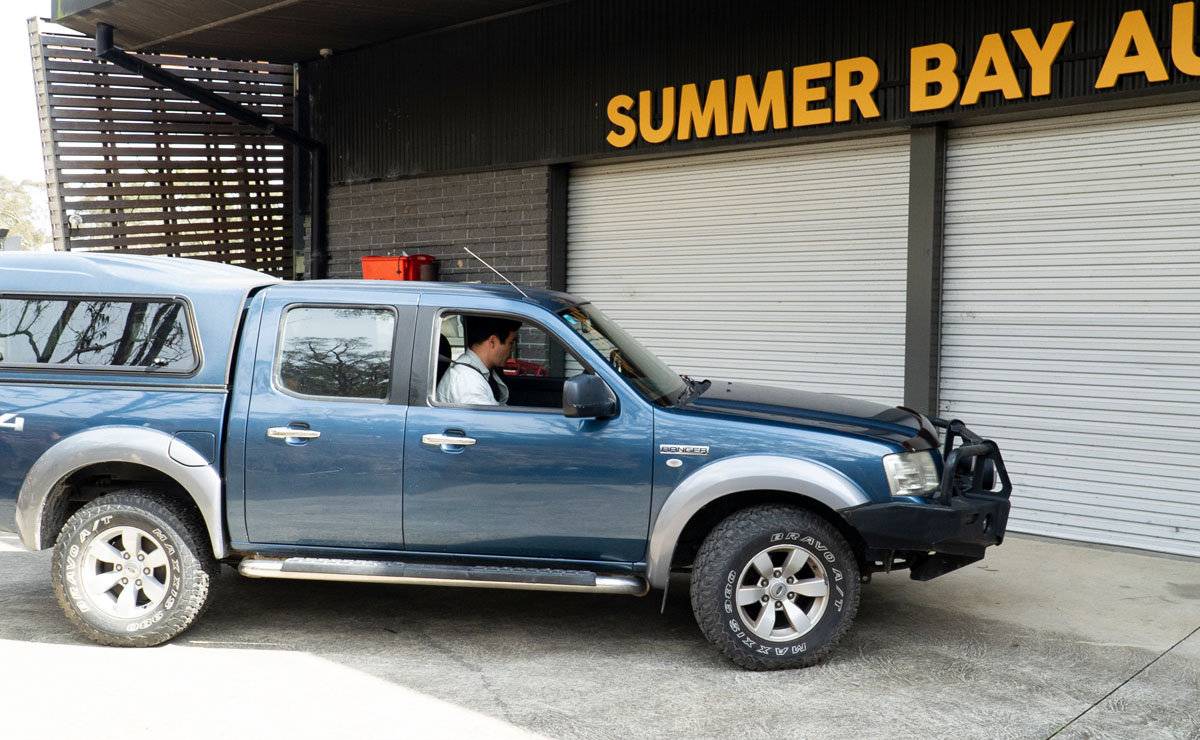 Eventually, Justin heads to the garage to open up… only to find Ziggy asleep in one of the cars!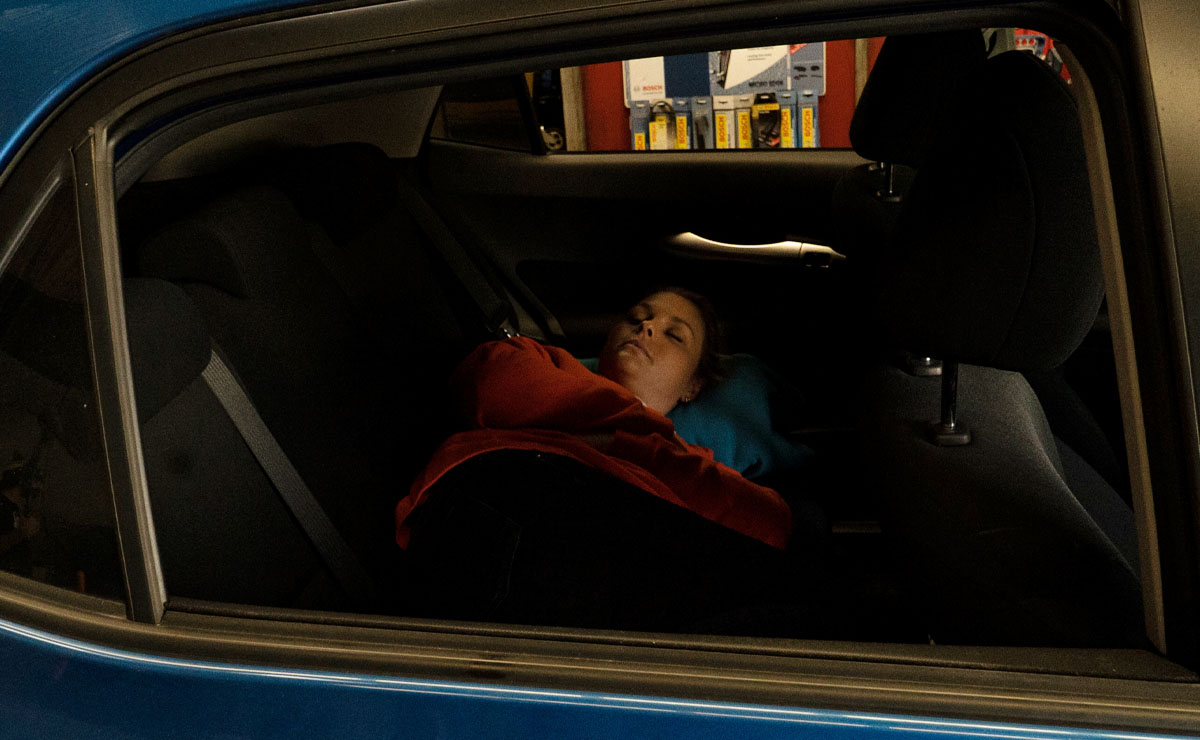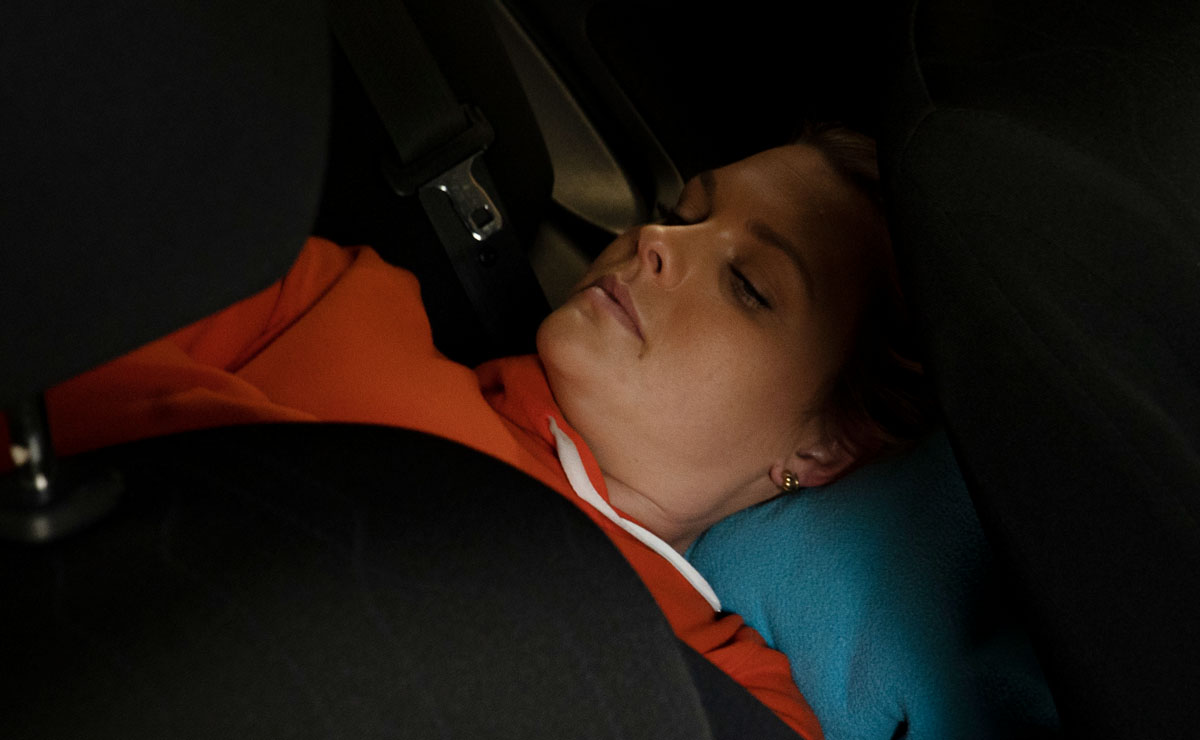 Justin lets Ziggy rest as he calls Dean to update him.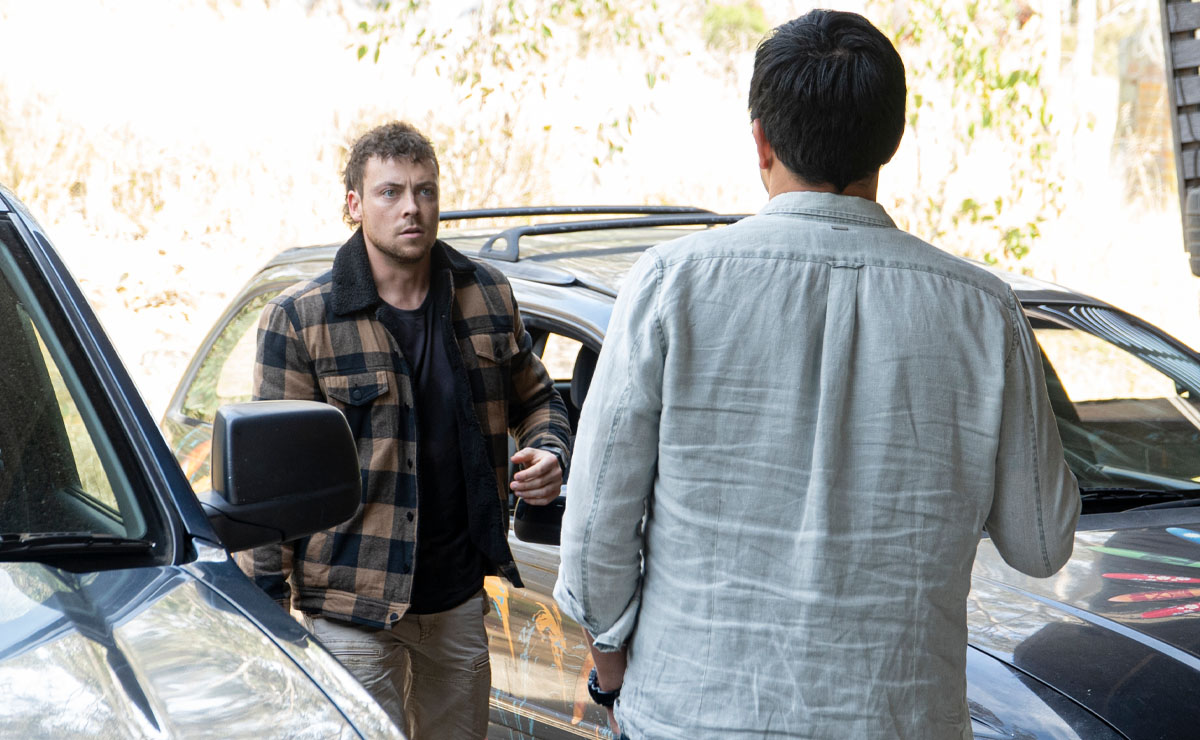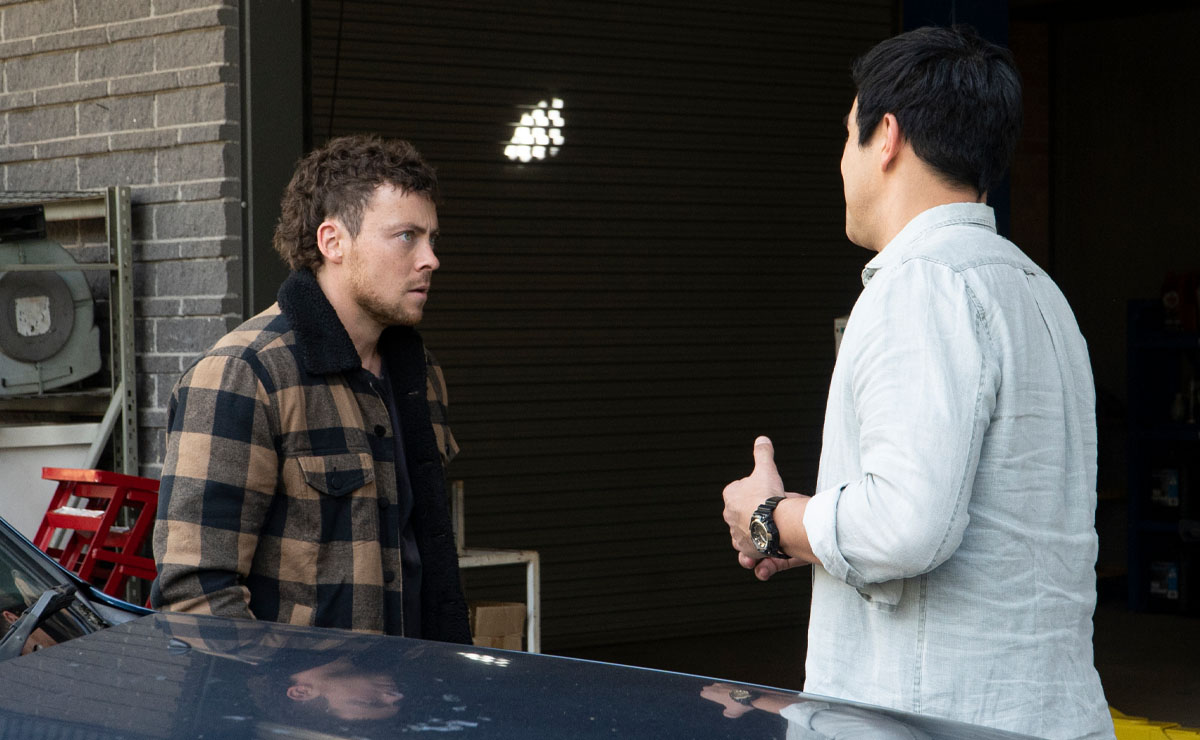 As Dean rouses Ziggy from her slumber, she's surprised to learn that she's been out for a few hours; she's so exhausted that it only felt like ten minutes.
She apologises for scaring him, as she explains that she just needed a break.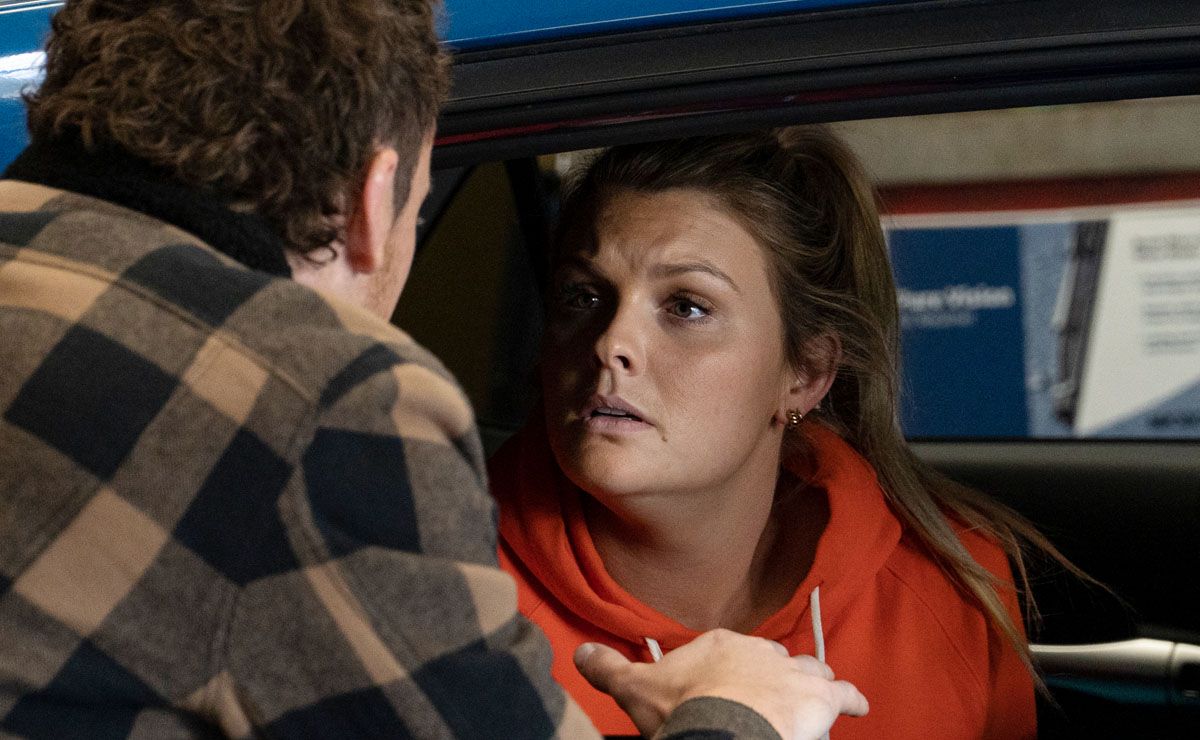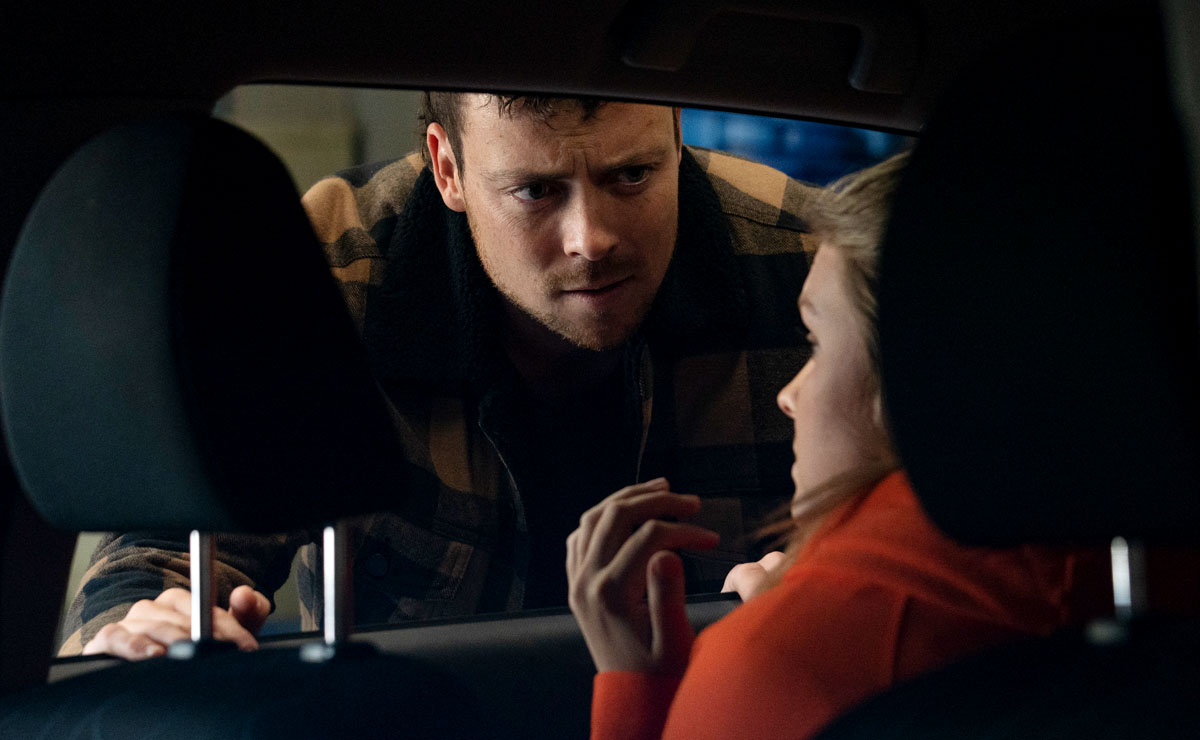 When the pair return to the diner to pick up the baby, Irene takes Ziggy for a walk to offer some words of wisdom. As Ziggy worries about failing at being a mum, Irene reassures her that she just needs to trust her instincts and everything will begin to fall into place.
Their chat, while brief, seems to be exactly what Ziggy needed, as she realises that what she's feeling is perfectly normal.
With Ziggy now in a better place, she and Dean return home where Ziggy announces that she's finally come up with the perfect name for their daughter…
Isabella Astoni-Thompson—Izzy for short.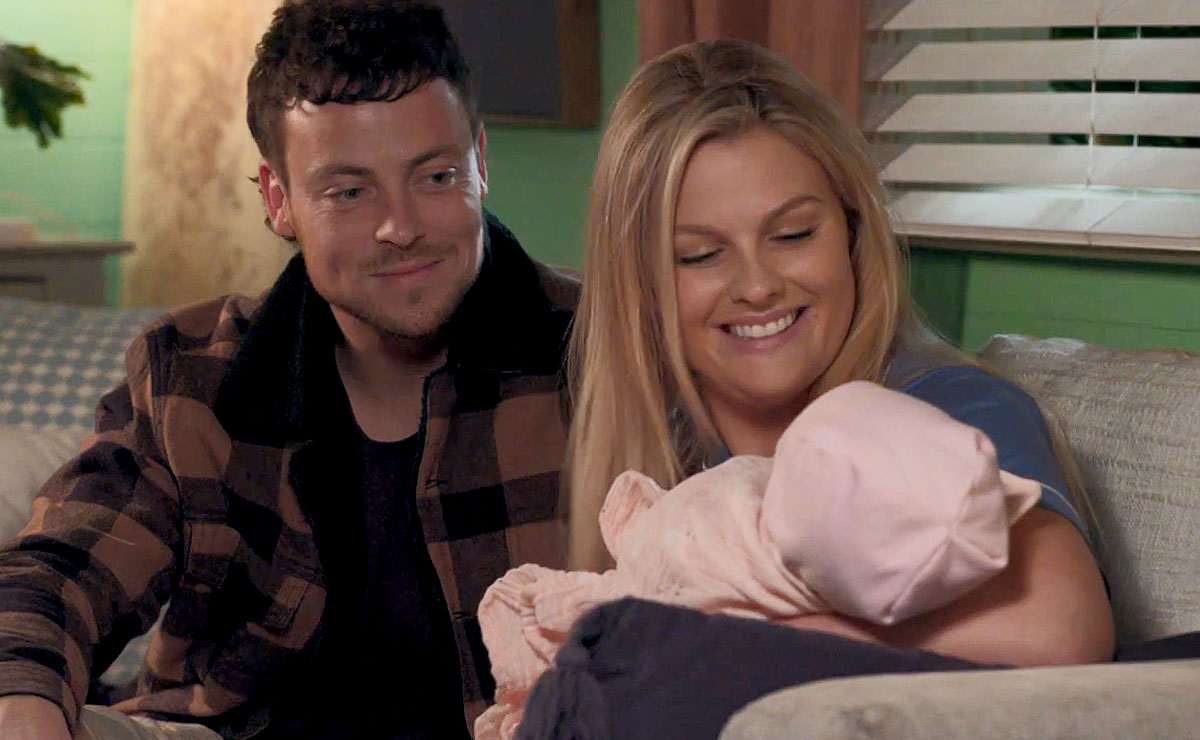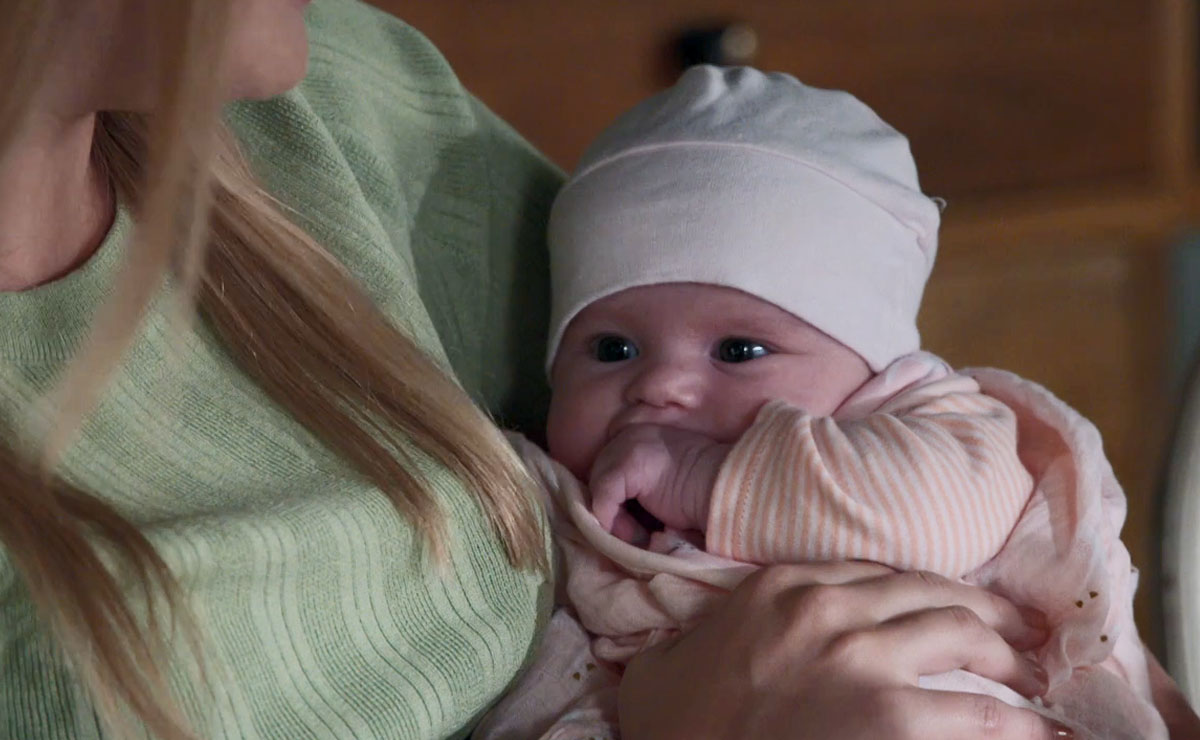 ---
Meanwhile, following her recent surgery, Leah (Ada Nicodemou) is pleased to hear that she's medically fit to fly to Cyprus, to visit son VJ (Matt Little) and granddaughter Luc.
Leah has recently heard from VJ, who wanted some tips for Luc's upcoming birthday, and both Leah and fellow grandmother Irene can't believe that little Luc is about to turn five-years-old.
(We couldn't believe it either… considering Luc was born on-screen six years ago in 2017)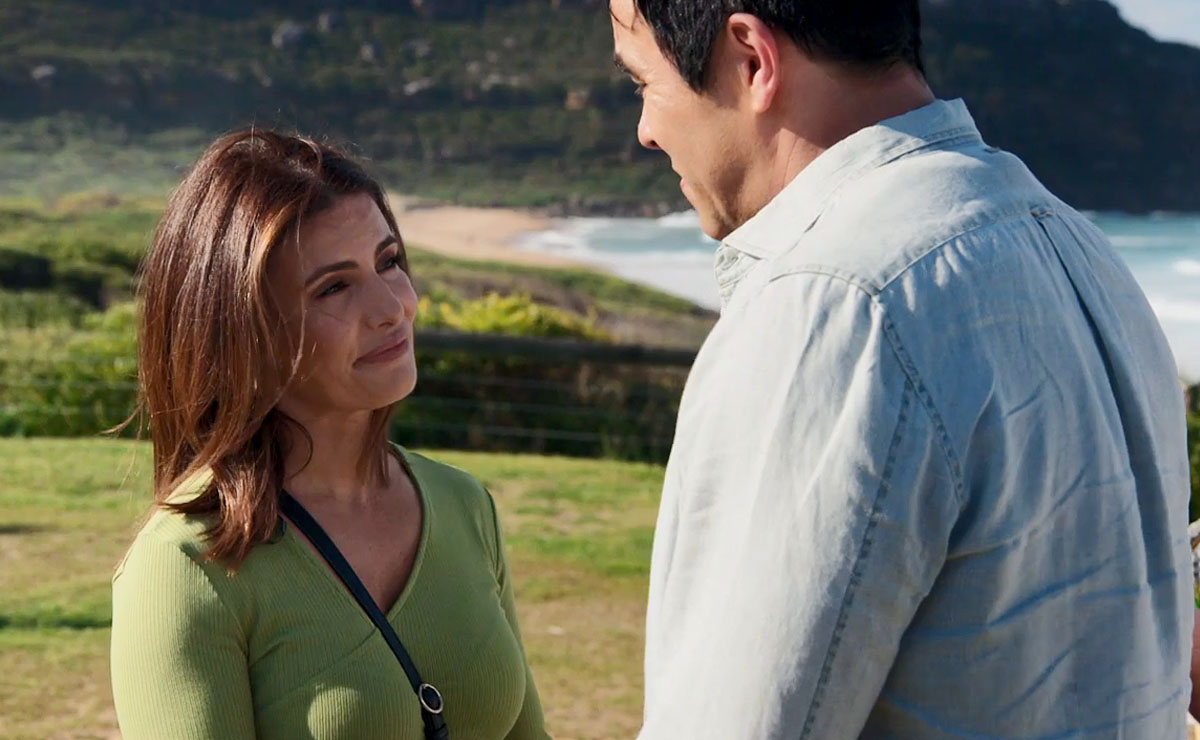 Justin unfortunately can't join Leah in Cyprus, what with Ziggy being on maternity leave and with band business to take care of, but Leah is sure to stock up the fridge to ensure he and Theo (Matt Evans) won't need to rely on takeaways (we'll see about that one!).
Justin and Leah make the most of their last night together—we'll spare you the details—before he takes her to the airport. But little does Justin know that there's a surprise arrival on the way to add to his workload…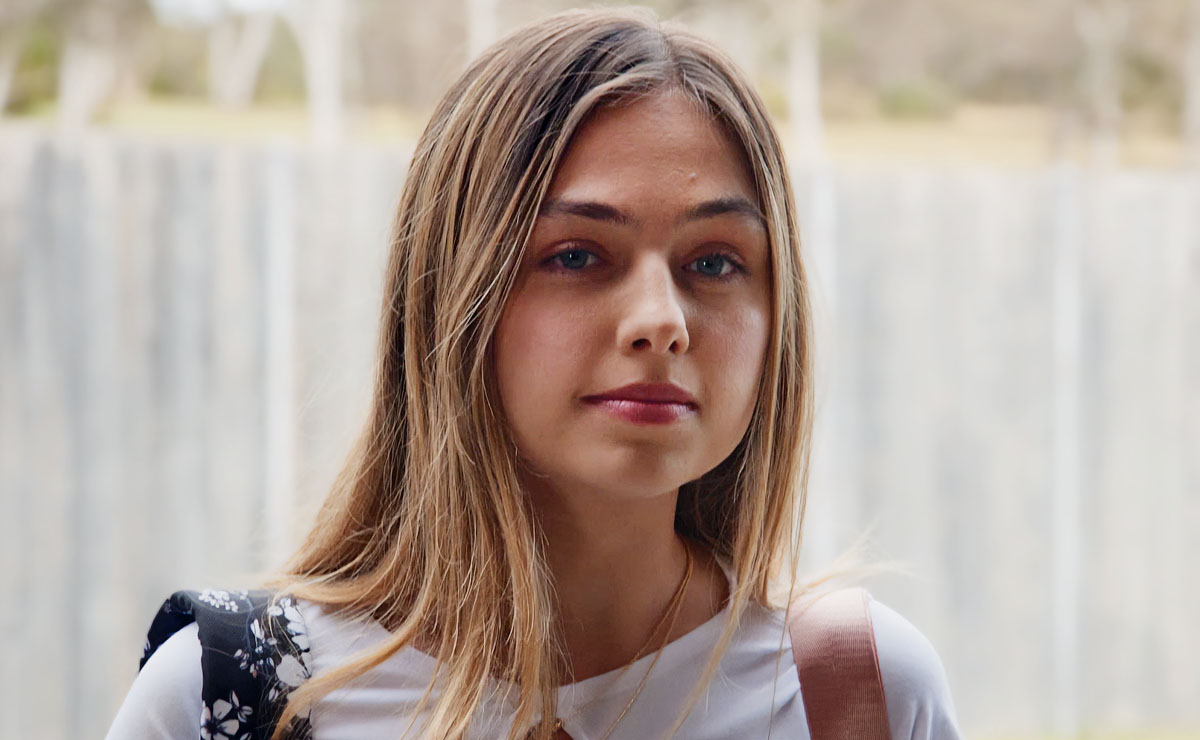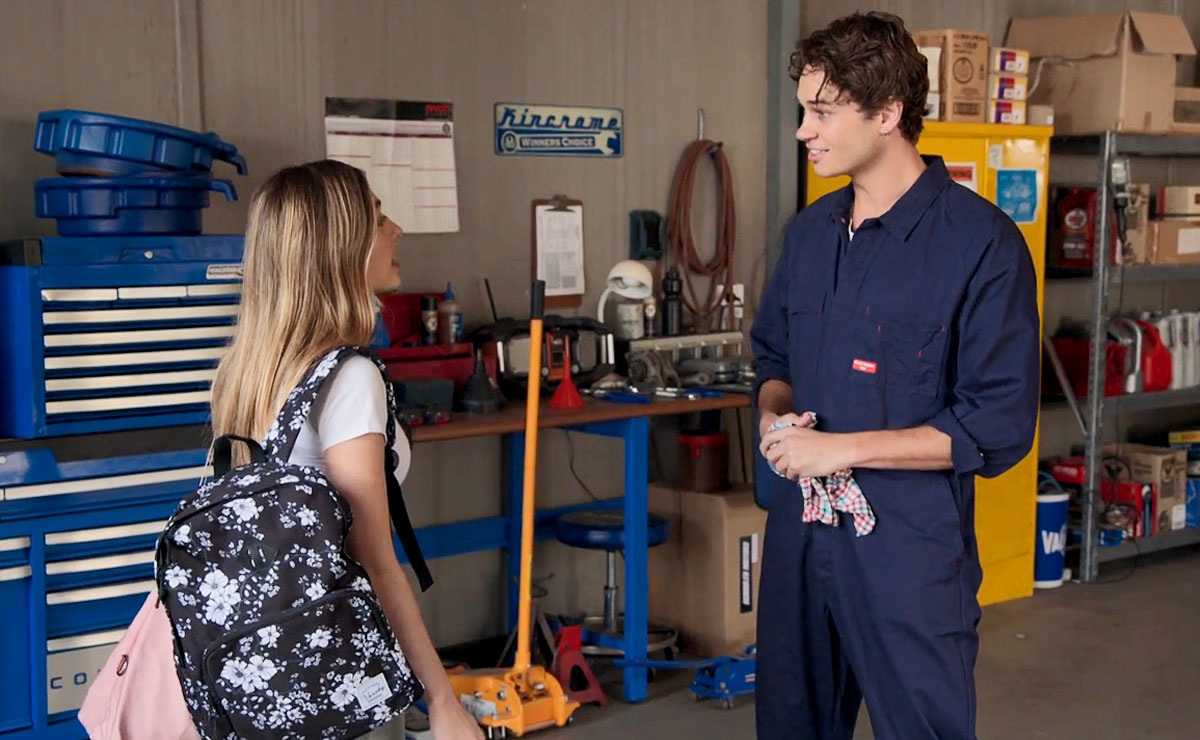 Later in the week, a young girl (Annabel Wolfe) arrives at the garage to be greeted by Theo. Theo's not met this girl before, but it doesn't take long for Justin to spot her and run over; it's his daughter, Ava!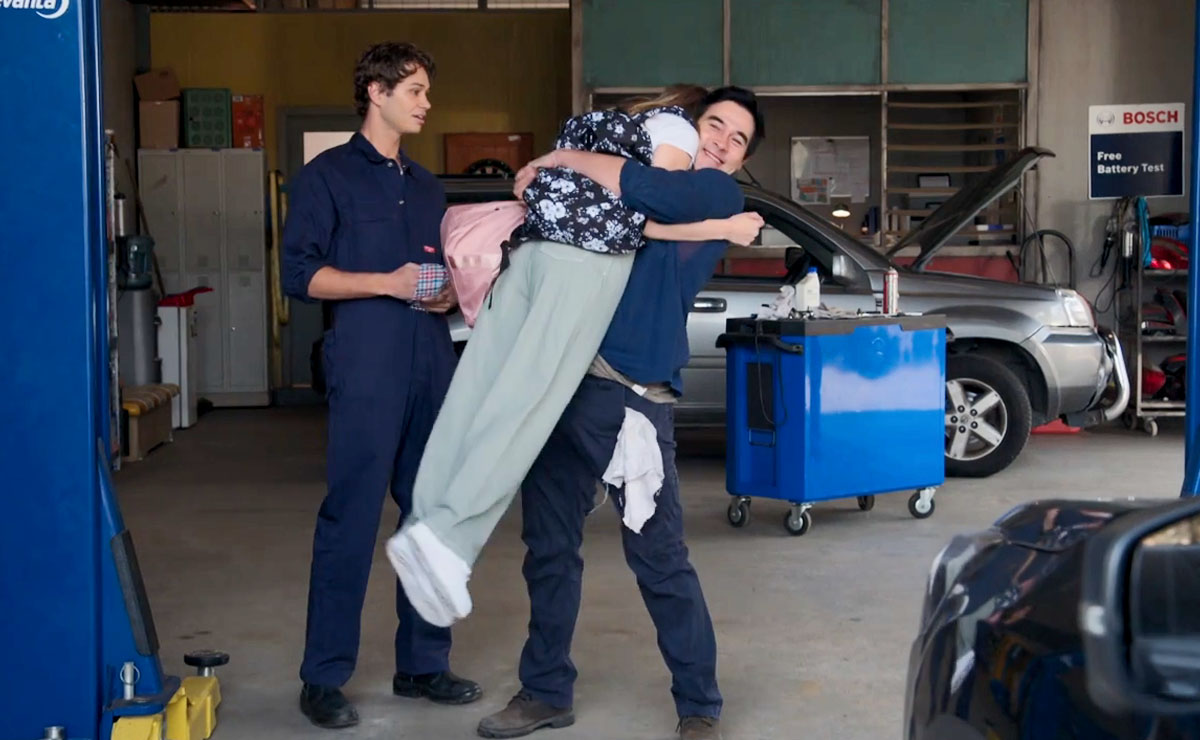 Ava lives with her mum Nina (Zoe Naylor) in the city, and spent most of her childhood growing up with now ex-stepfather Brian (Tom O'Sullivan) as a father figure, after Justin and his siblings were forced into witness protection.
Justin only came back into Ava's life in 2016, and her visits to Summer Bay in the years since can only be described as chaotic. Between Justin having to repeatedly introduce his latest girlfriend to her (Leah is the fourth), Ava has found herself hit by a car and kidnapped on separate occasions, and was last seen visiting Justin in a ruse by Tori (Penny McNamee) to convince him to undergo spinal surgery to remove a tumour.
As Justin introduces Ava to Theo, who she seems to take a shine to, Ava explains that she's had a huge fight with Nina and asks if she can stay for a while.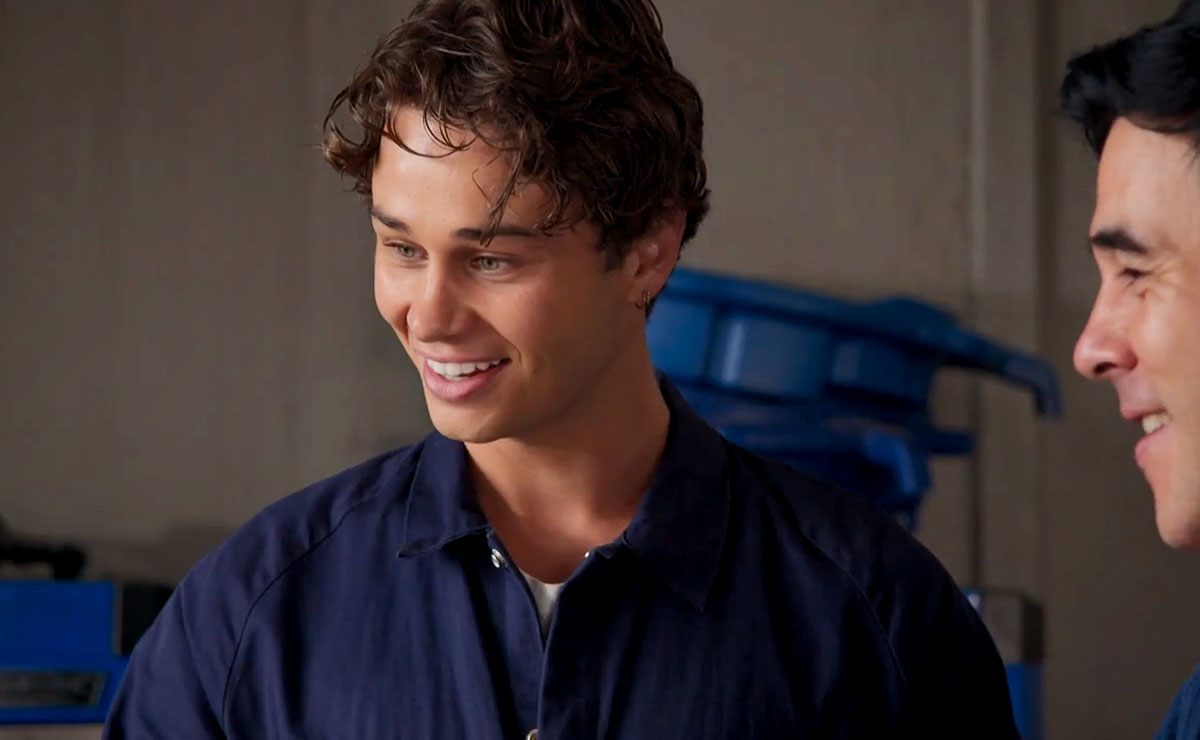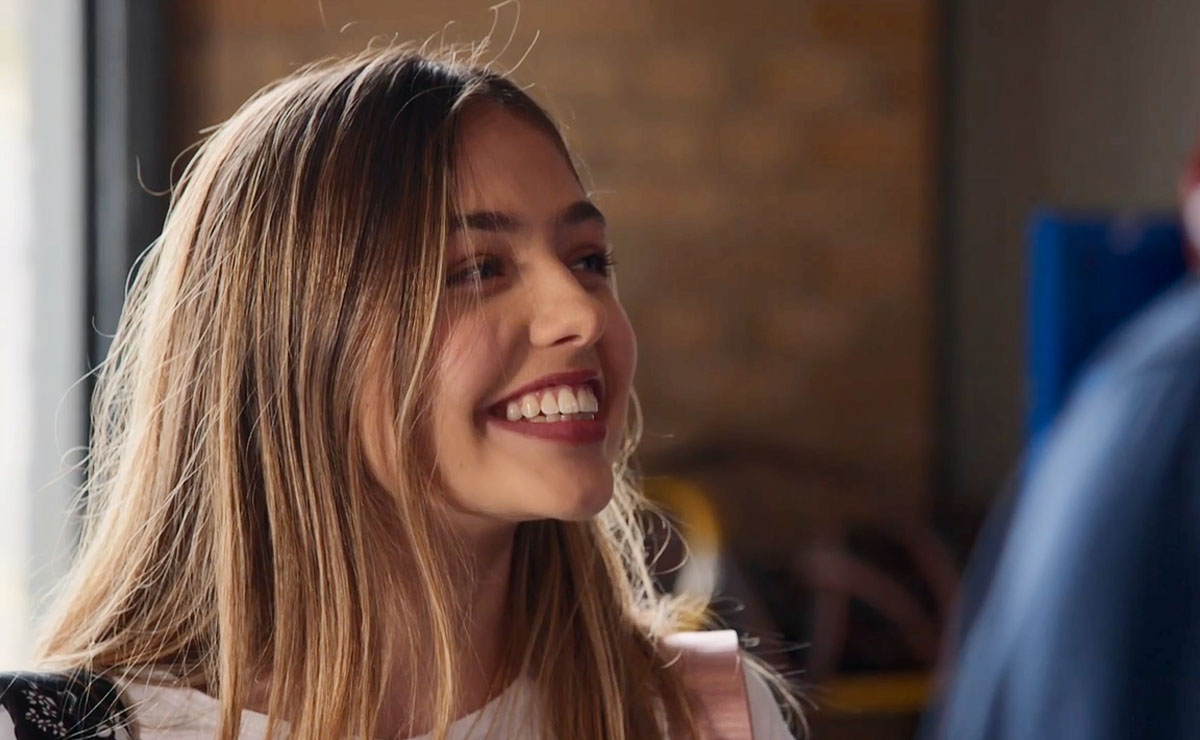 Justin later gets the whole story from Nina—she'd tried to take Ava's phone away from her after she'd apparently been talking to a boy online. Justin tells Ava that she shouldn't have run away, but agrees to let her stay.
With Lyrik, who are now temporarily a duo without Remi (Adam Rowland) and Eden (Stephanie Panozzo), playing a gig tonight, everyone piles into Salt to help set up.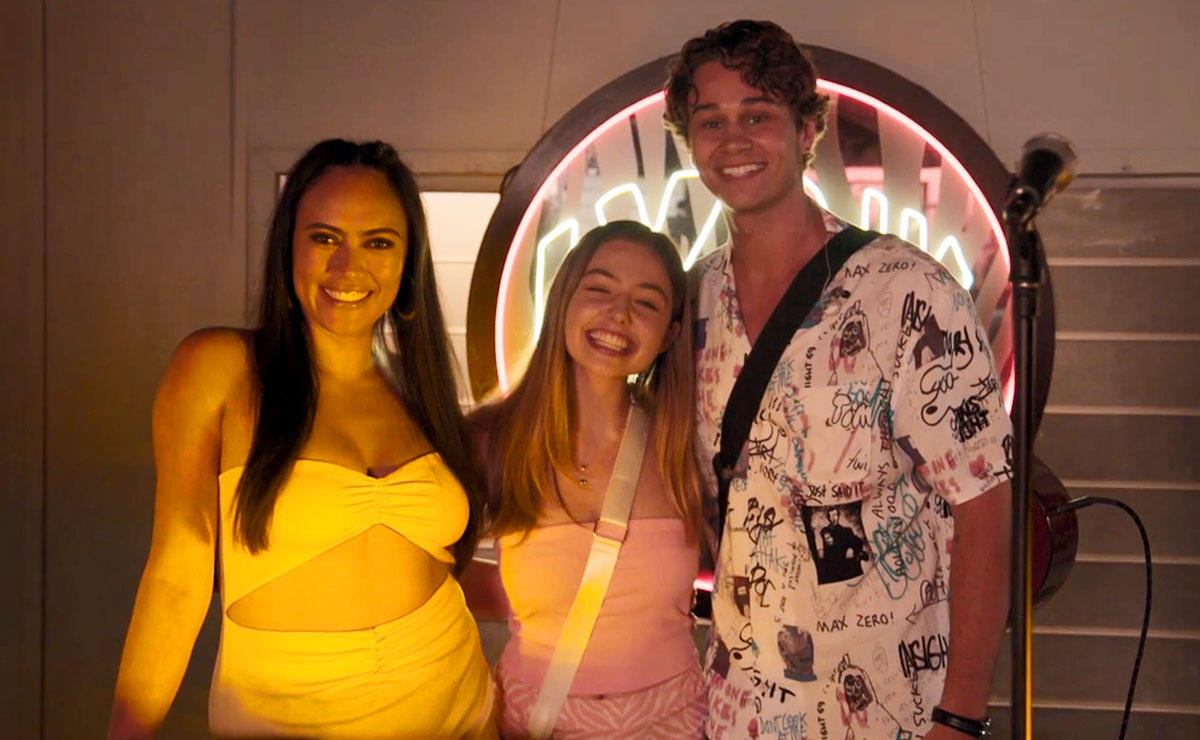 Already a fan, Ava is excited to see the band in the flesh, and before they start playing, she gets Justin to take a photo of her with Theo and Kirby (Angelina Thomson).
Ava films the entire performance, paying particular attention to Theo… and we're left wondering whether Ava may have an ulterior motive in visiting her dad…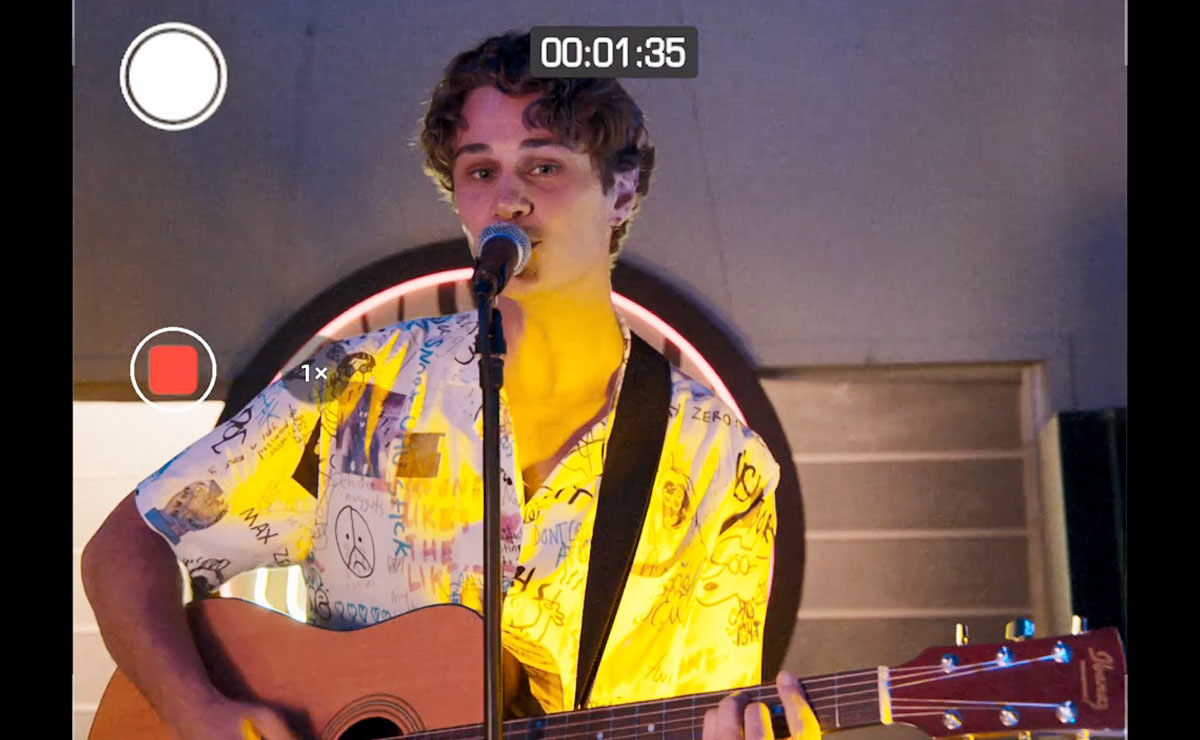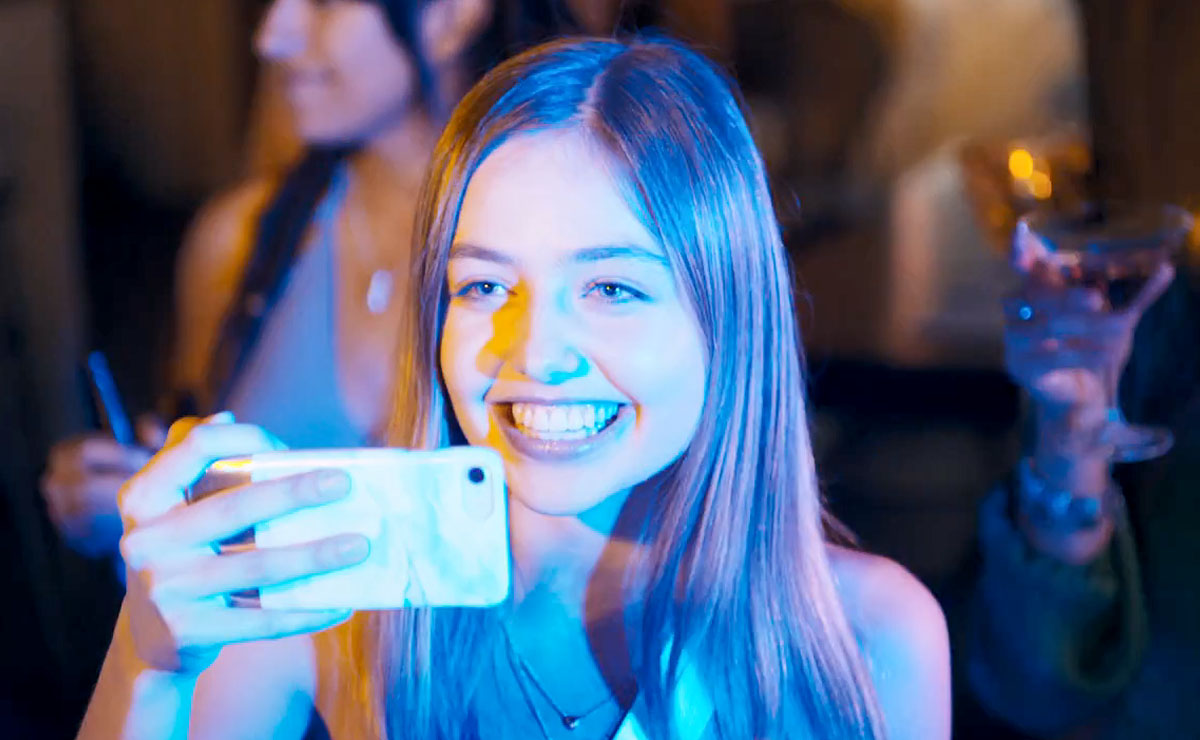 ---
Monday 3rd April (Episode 7966)
Can Remi give his nightmare his blessing. Ziggy struggles to connect with her baby.
Tuesday 4th April (Episode 7967)
Summer Bay is concerned for Ziggy. Dean has a proposal for Mali. Leah leaves for Cyprus.
Wednesday 5th April (Episode 7968)
Tane gets some advice from an unlikely source. John fails to convince Alf to dive into the tech world. Mali must decide between friend and family.
Thursday 6th April (Episode 7969)
Eden is confused with her memories. John continues putting Alf offside. Bree decides it's time to talk to Remi. Will Nikau disclose Felicity's problem?
Friday 7th April (Episde 7970)
Justin gets a surprise visitor. Can Remi handle watching Lyrik perform without him?
Spoilers in your inbox every weekend!