Home and Away promo sees Ava leave Summer Bay with a stranger
A new Home and Away promo shows Ava leave town with a complete stranger after Theo turns against her – will she be okay?
Justin Morgan's (James Stewart) daughter Ava Gilbert (Annabel Wolfe) arrived back in Summer Bay in February looking slightly different to last time we saw her – having been re-cast for the second time.
She'd grown up, and, like many teenage girls, was now more interested in boys than bonding with her dad.
It was one boy in particular – Theo (Matt Evans) – who caught Ava's eye. She was soon revealed to be Theo's stalker or crazed fan, who had been sending him gifts in the post for a number of weeks, and freaking both Theo and Kirby (Angelina Thomson) out with the fact that she seemingly knew where Theo worked and lived.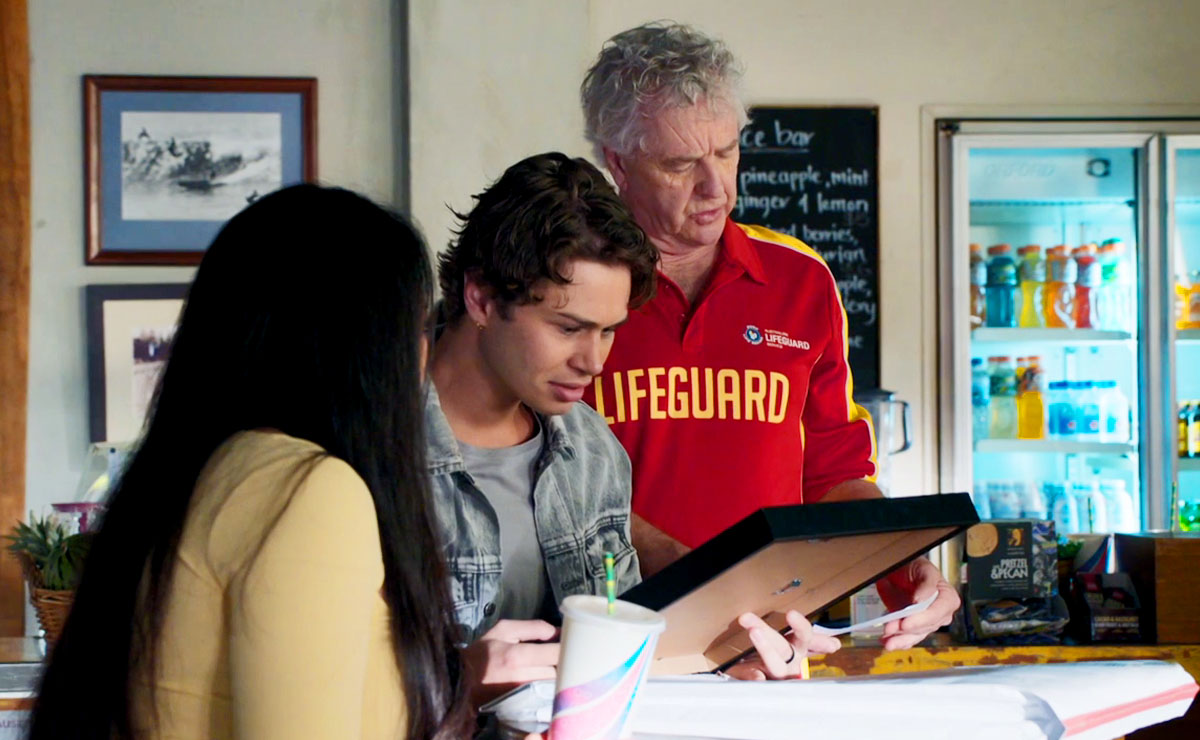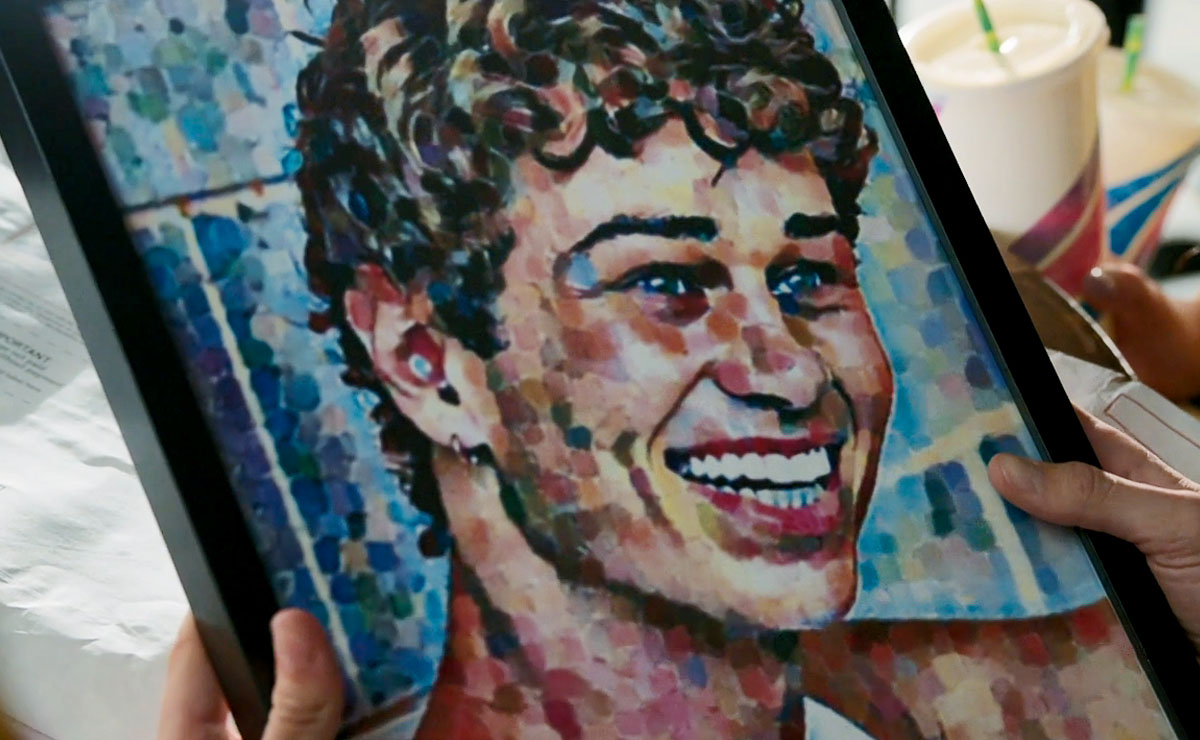 The revelation came when Kirby discovered Ava's scrapbook, which was filled with photos and drawings of Theo, including a photo of Theo, Ava and Kirby, with Kirby's face covered with black tape.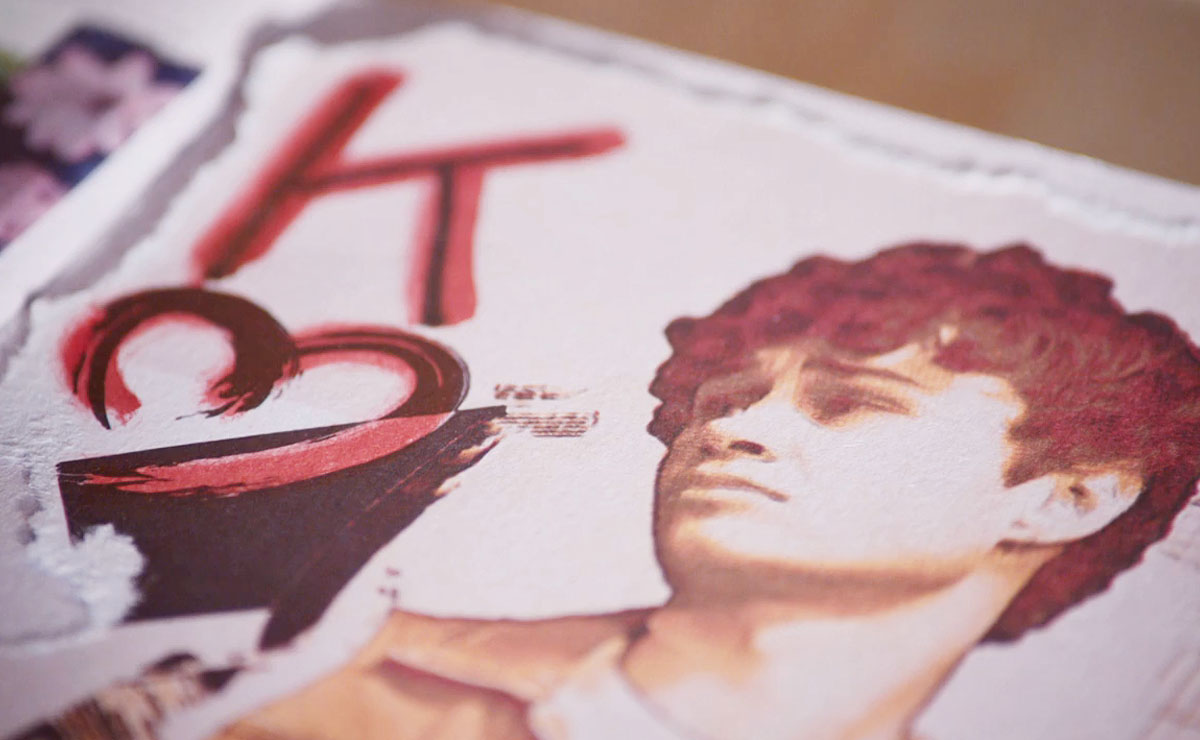 It was clear Ava had developed an obsession with Theo, and the only person who couldn't see it was Justin.
Theo was forced to move out to put some distance between himself and Ava, and Justin simply couldn't understand why, believing his daughter when she told him that she was over her "little crush".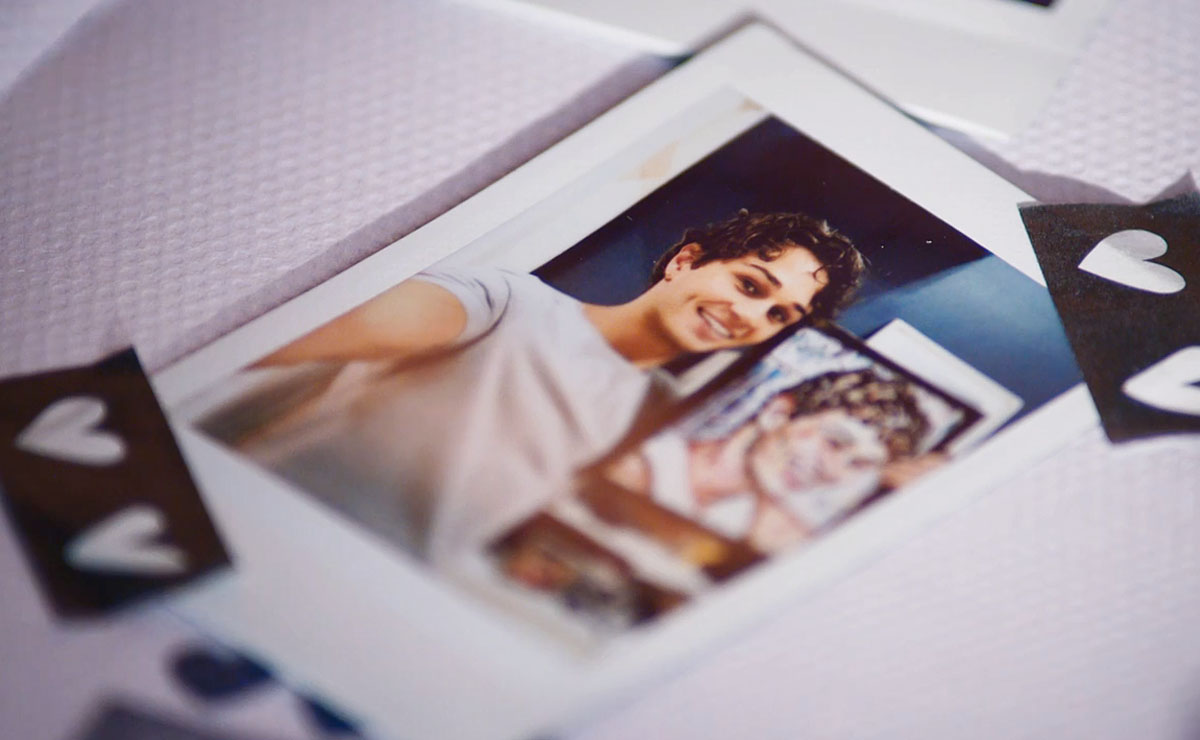 Leah (Ada Nicodemou) also did her best to distract Ava by hiring Roo (Georgie Parker) as her tutor, to ensure she kept on top of her schoolwork while she remained in the bay.
However, Ava had no interest in her schoolwork, and it was all Roo could do to stop her from staring at her phone.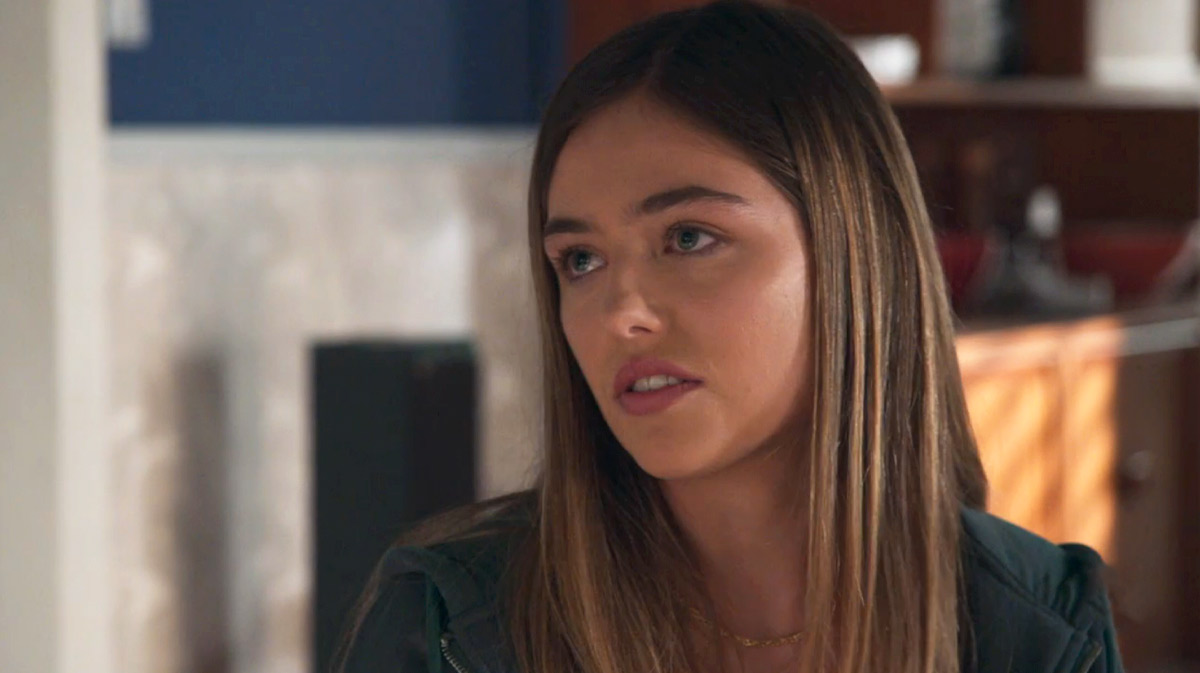 Yet when Roo tried to warn Justin that Ava clearly still had a crush on Theo, he went off at her, asking her whether he was paying her to tutor his daughter or spy on her.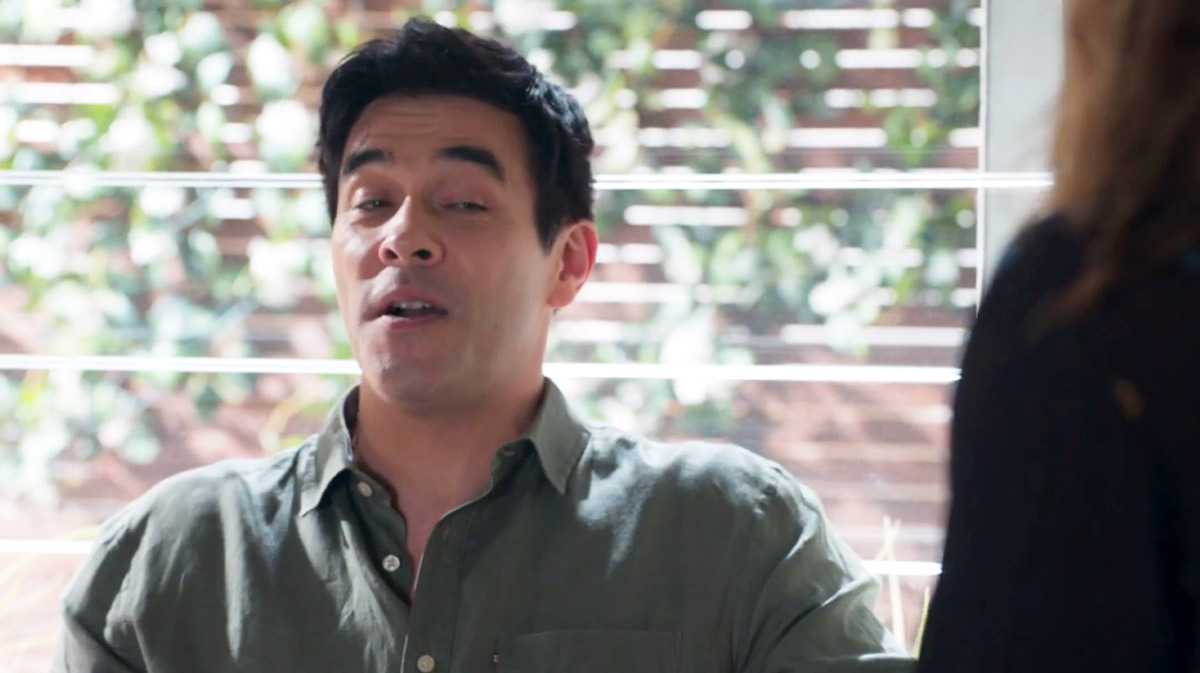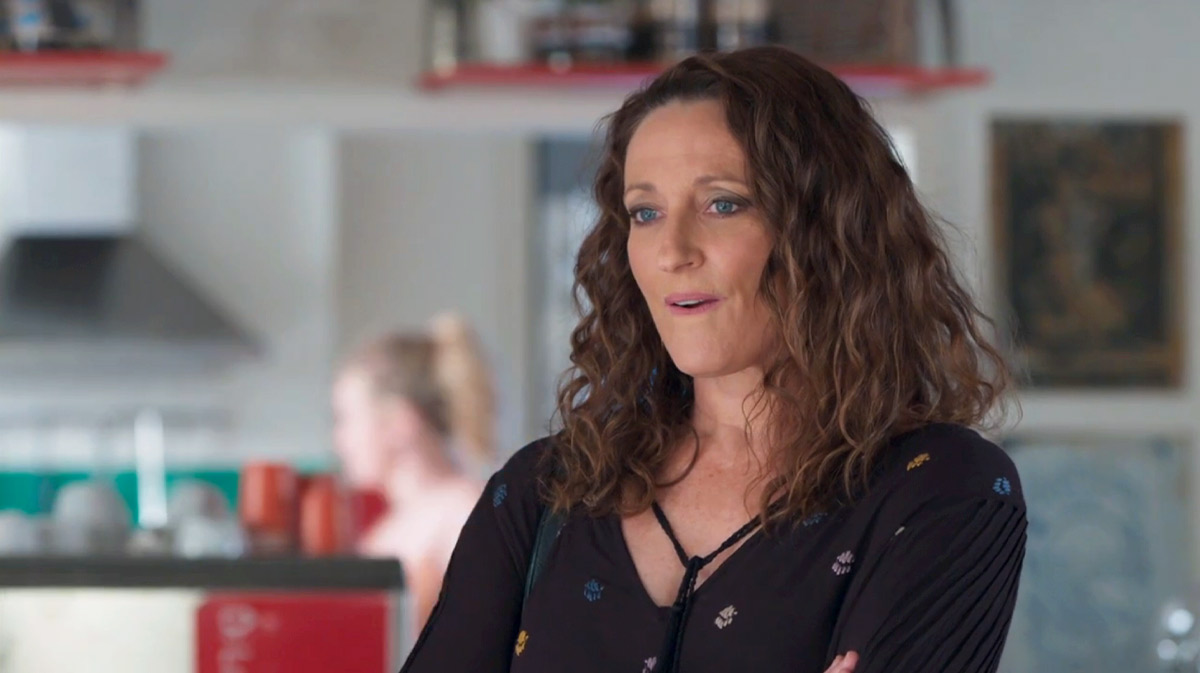 However, Ava's crush / obsession continued, and in today's Australian episode, Roo discovered photos on Ava's phone of Ava seductively wearing one of Theo's shirts, with the caption "when your boyfriend wants you to wear his t-shirt."
Tomorrow, Kirby makes one more attempt to get Ava to stay away from her boyfriend.
"I'm going to need you to get this through that childish, deluded head of yours," Kirby tells Ava. "You and Theo will never happen."
Yet Ava isn't having any of it: "You know it's tragic that you can't even see what's right under your nose," she responds.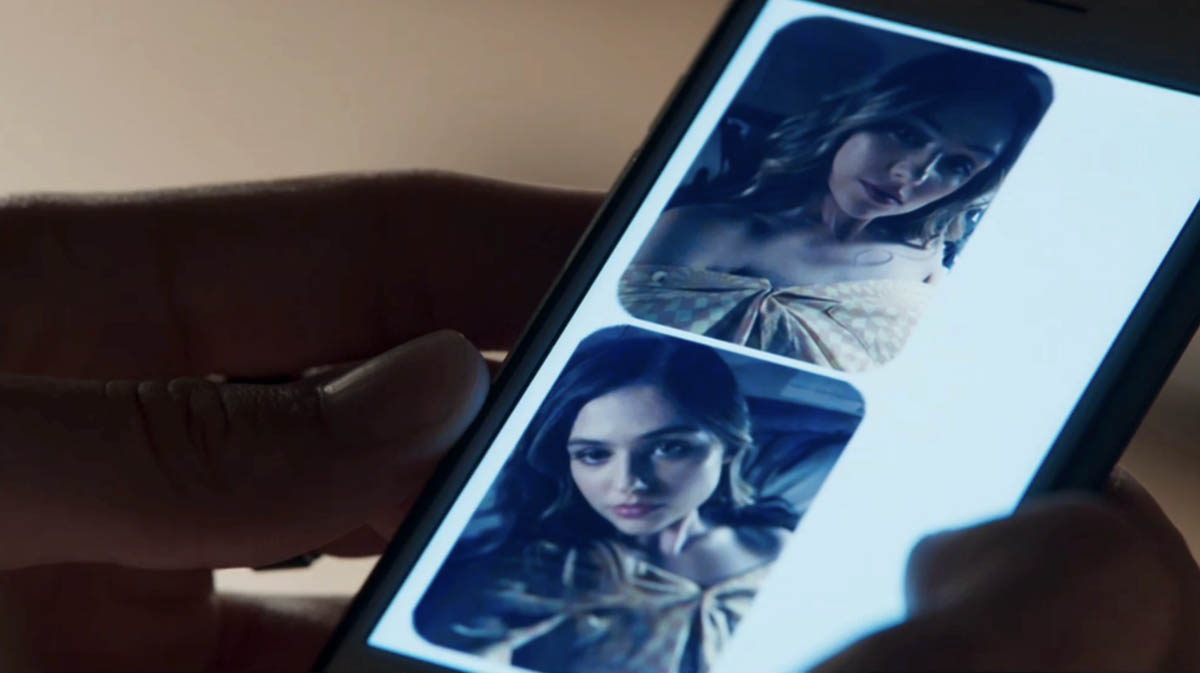 Then, it's Kirby and Theo's turn to discover the seductive photos Ava posted on her I <3 THEO account, and they're shocked.
"That's my shirt," says Theo.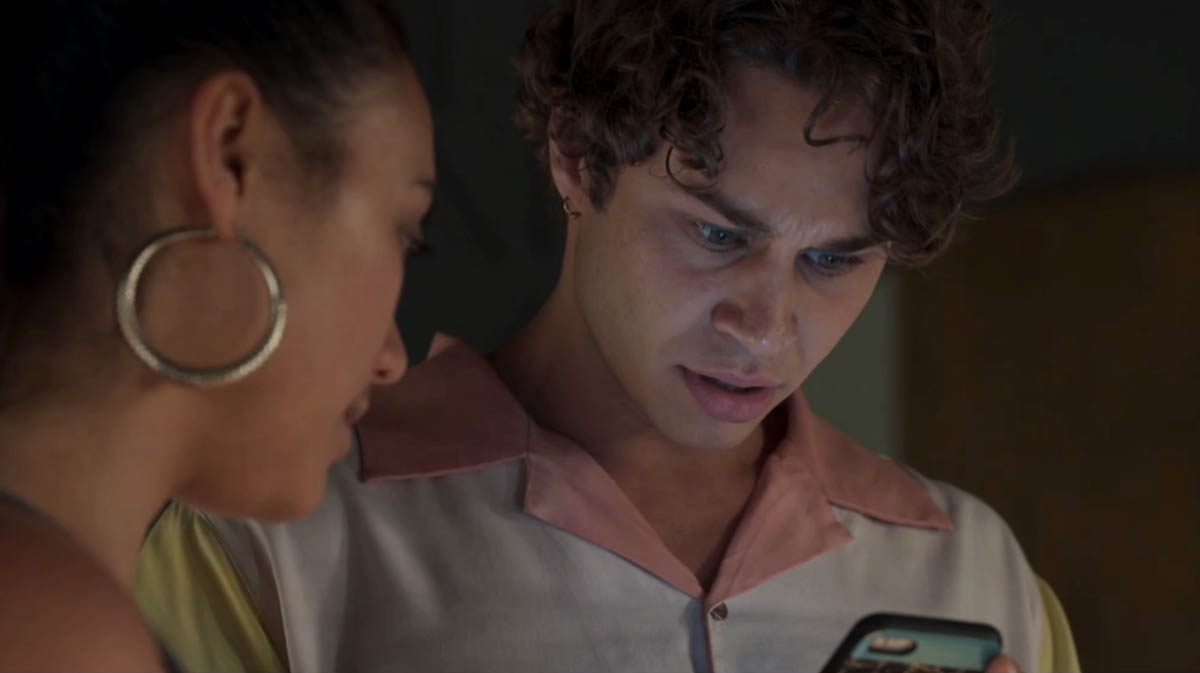 "And that's in your room!" adds Kirby.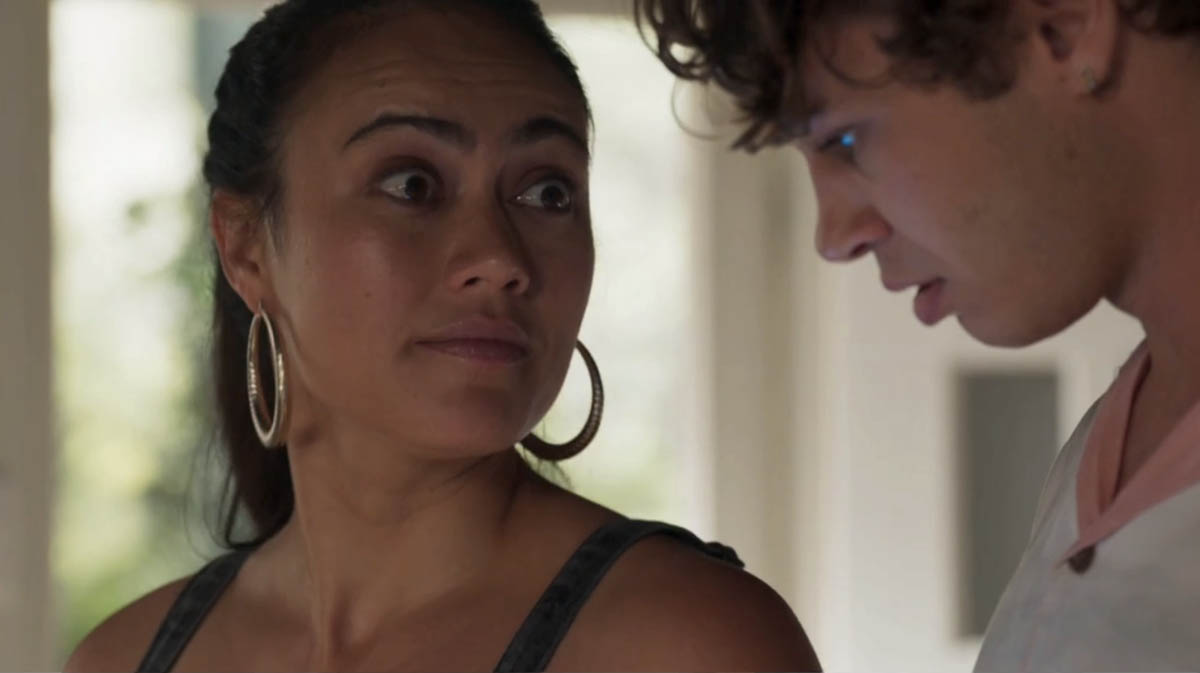 Theo's first concern is that Justin's going to believe the posts, and he tells Kirby that Justin needs to know that he "hasn't done anything messed up with Ava."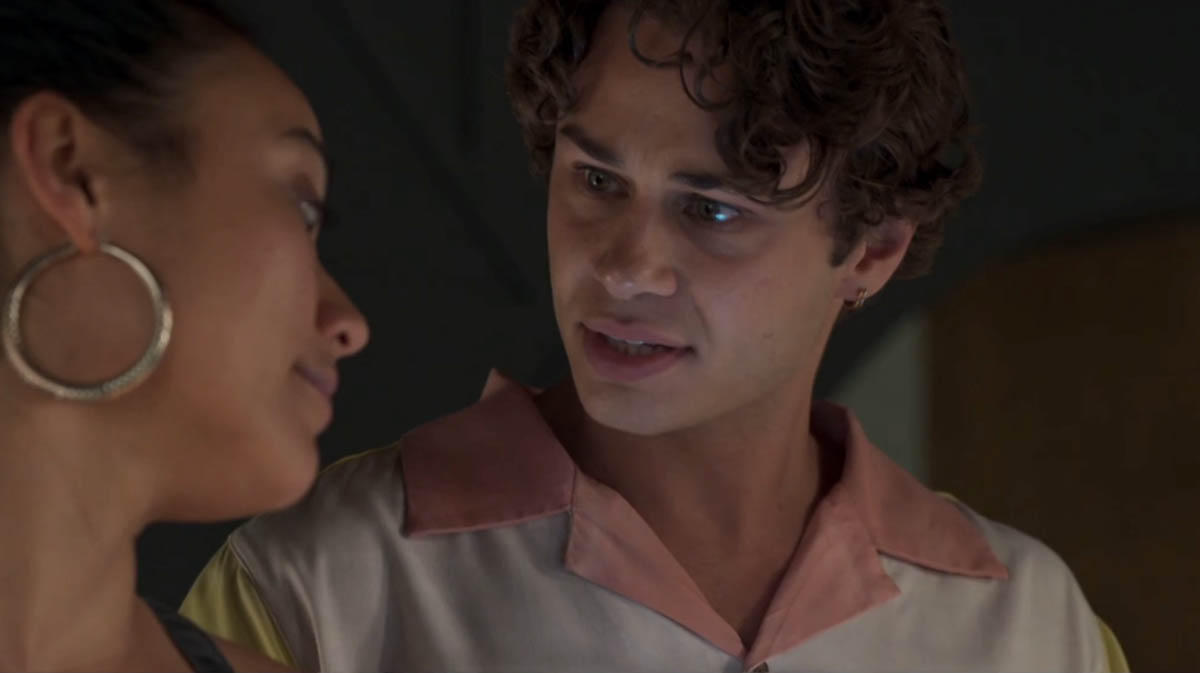 "Ok, but this is what she wants," says Kirby, as the two begin to argue. "Everybody rushing around after her, giving her attention."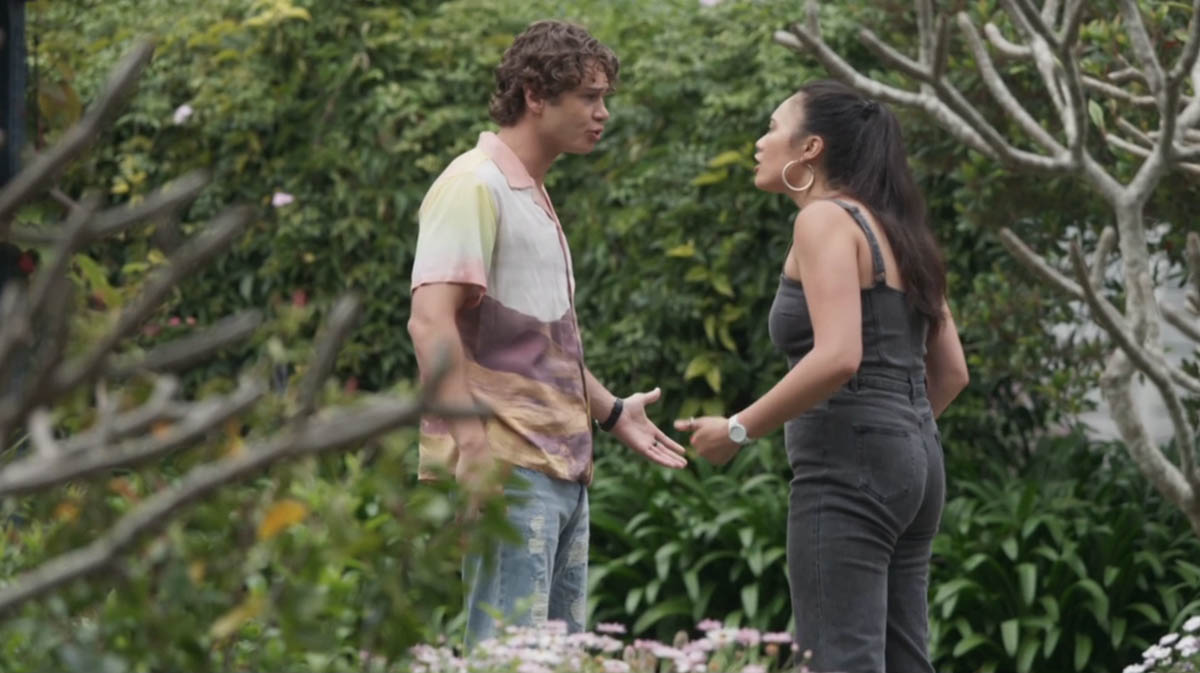 "Then what else do you want me to do?" asks Theo, as the pair get increasingly irate with each other.
Ava has a delighted smile on her face as she watches them from afar as their argument spills out on the street, and she's delighted that her actions have caused the pair to fall out.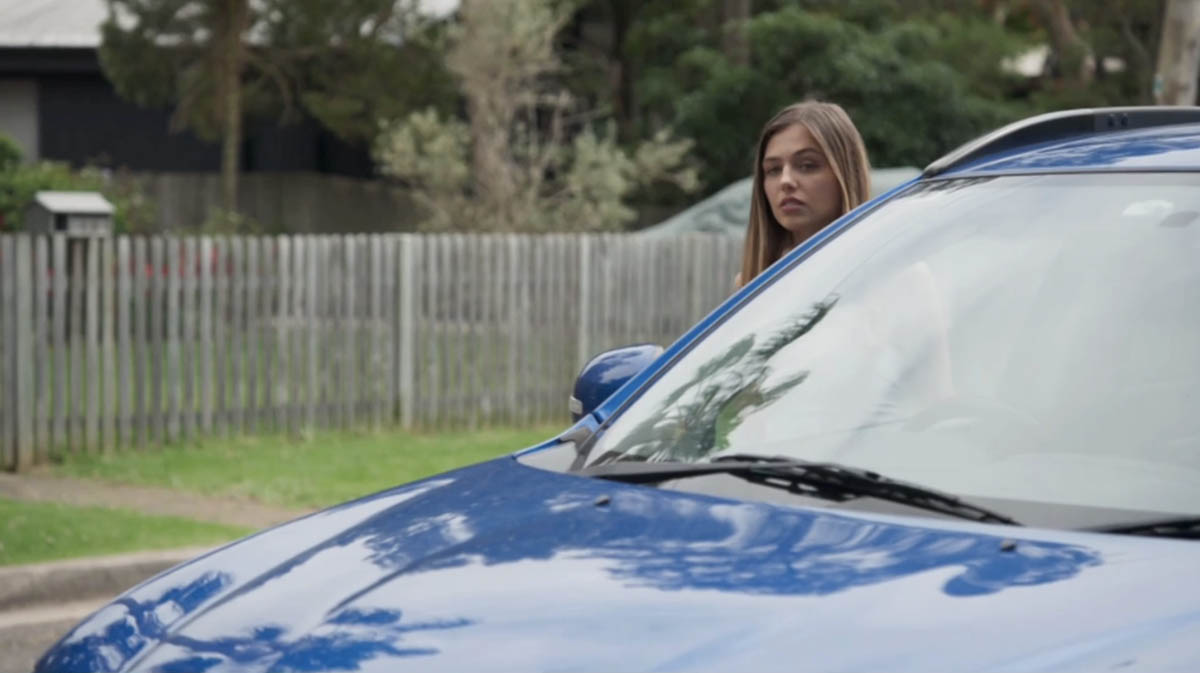 "I don't know, I'm just trying to help you," says Kirby.
"Yeah, but you're not!" Theo responds in frustration.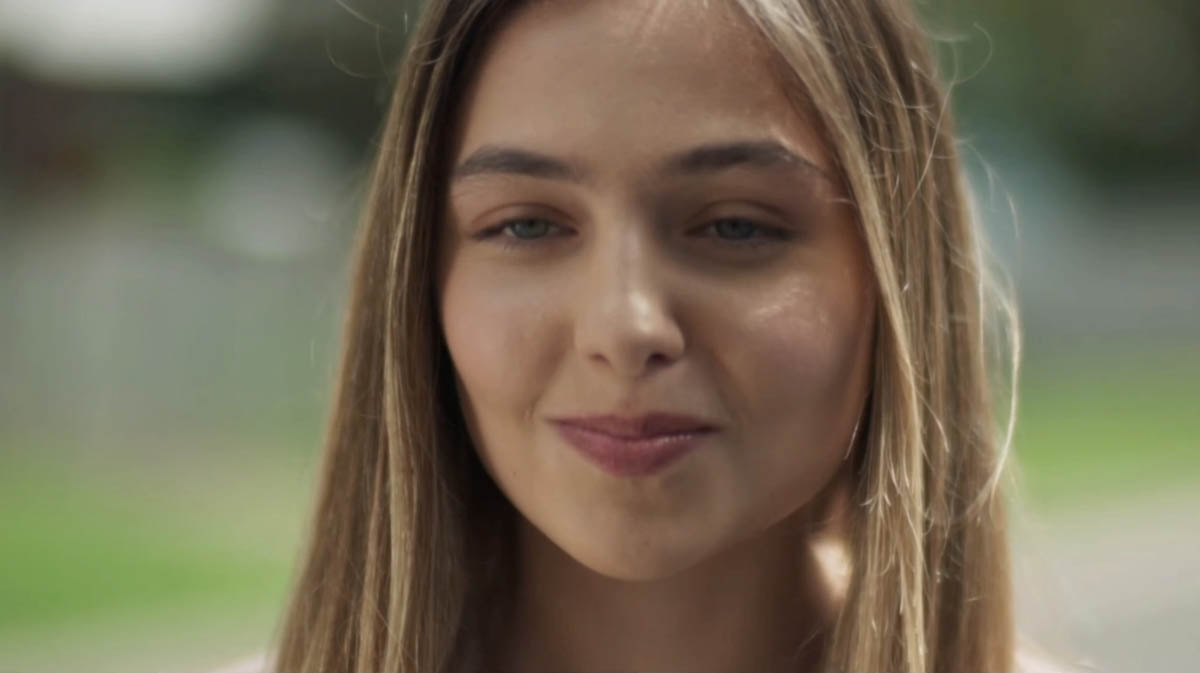 Is Ava getting one step closer to breaking Theo and Kirby up?
A promo which aired after Tuesday's episode shows the dramatic next step in the storyline.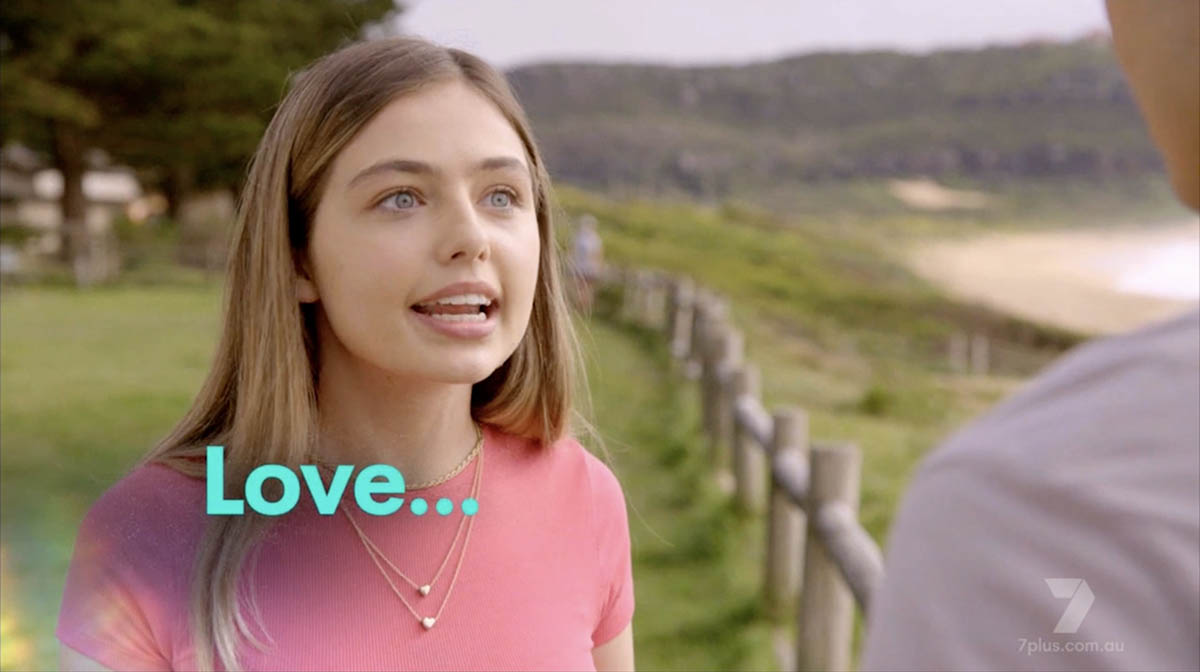 We see Ava and Theo talking on the beach, as Ava tells him, "you don't need to pretend, we've always had a connection."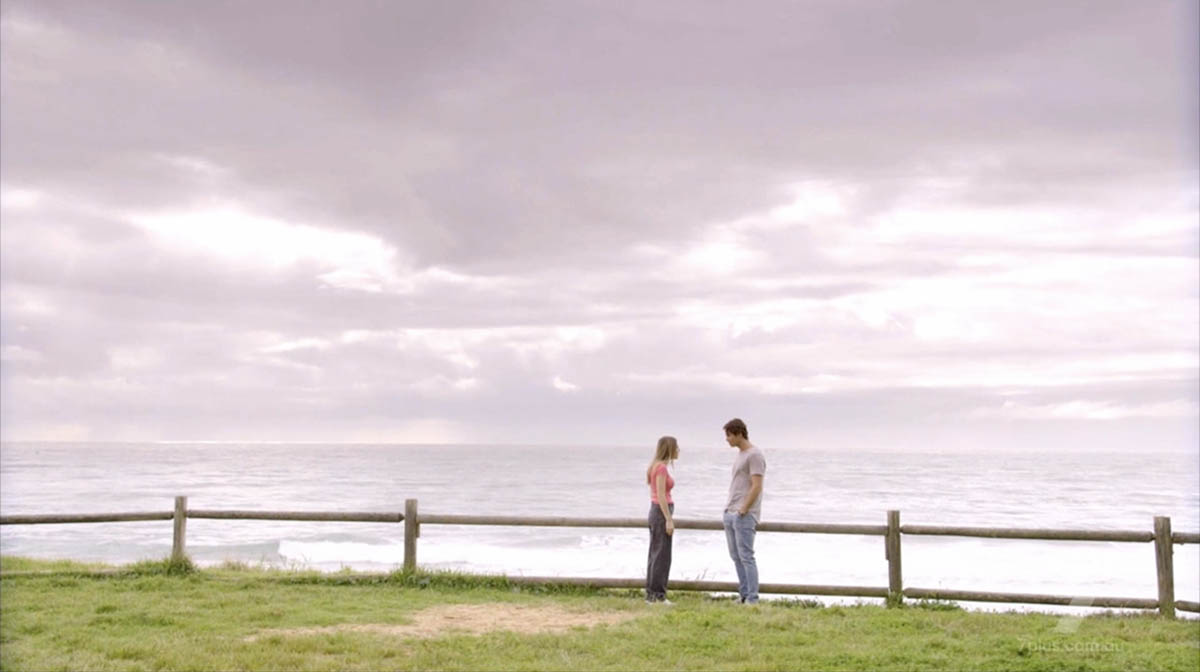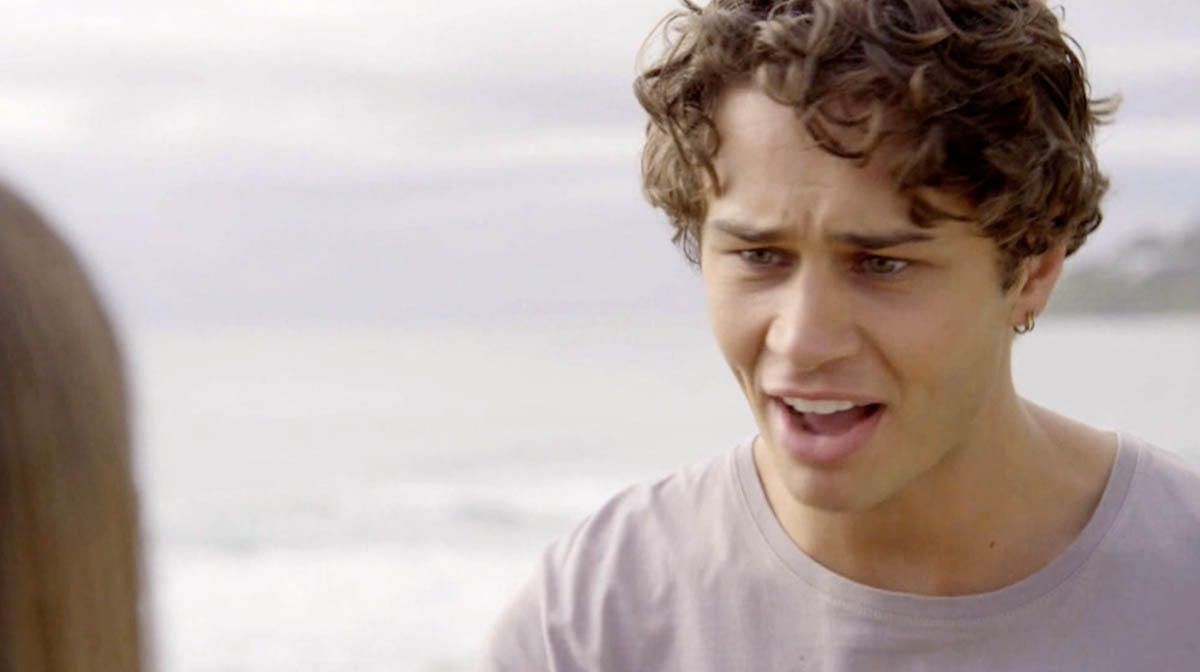 Bluntly, Theo tells her he isn't into her: "I never have been, and I never will be."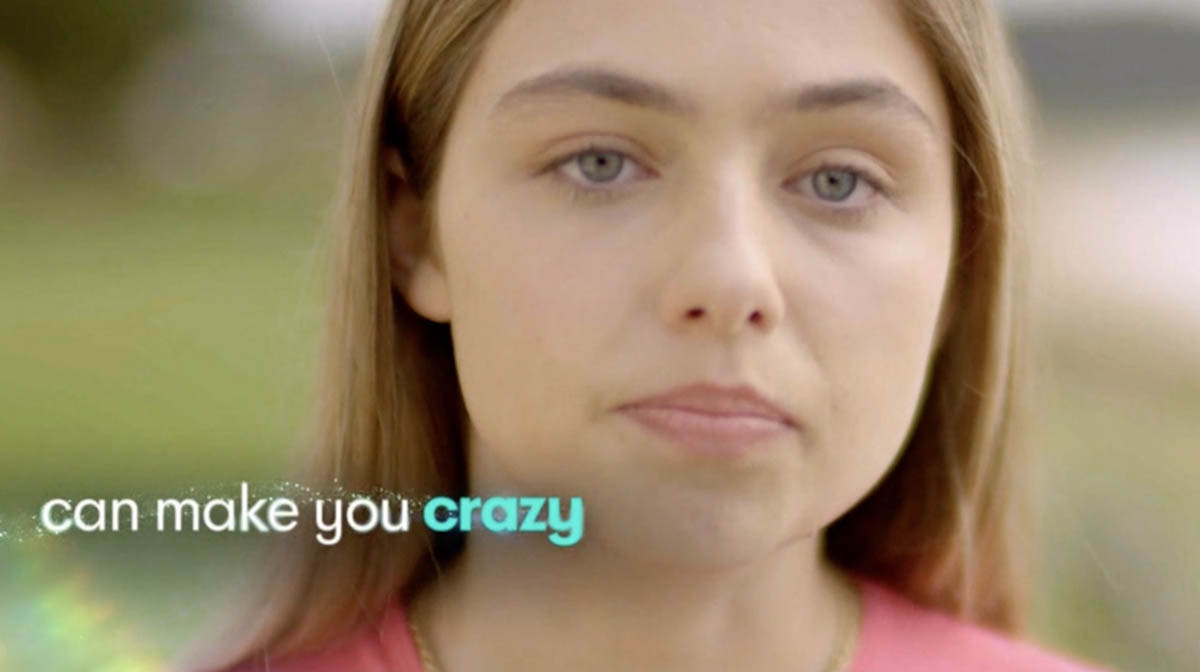 We then see Ava storming away, with Theo walking quickly behind her.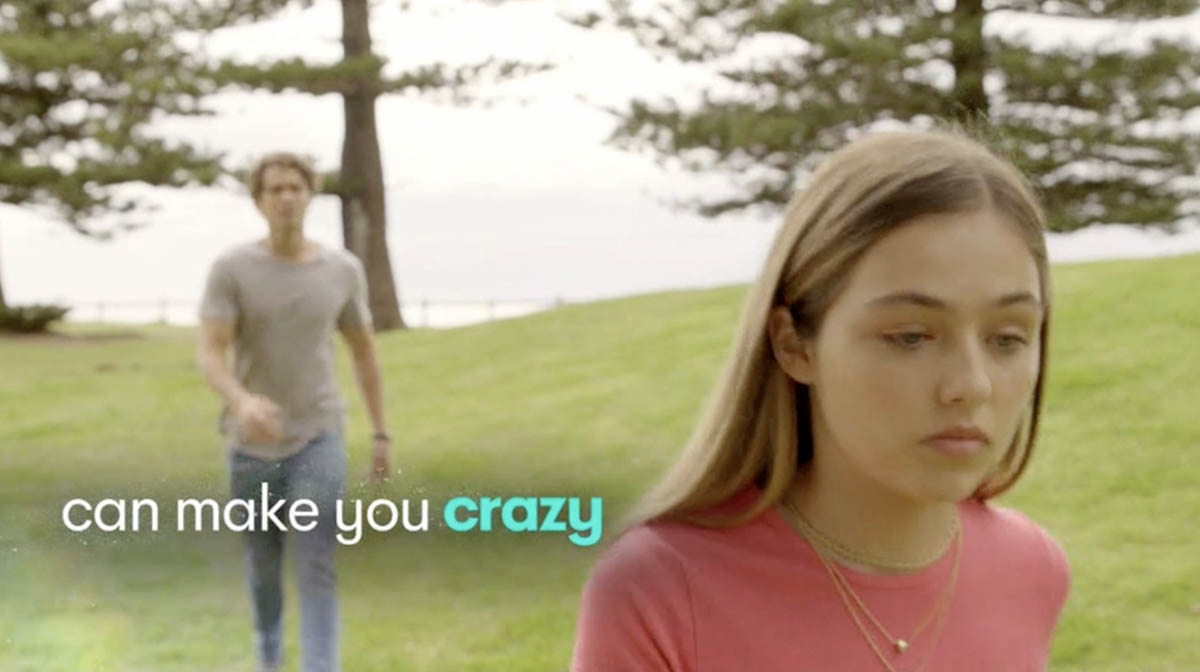 As he chases behind her, a man in a light blue campervan asks Ava if the man she's with is hassling her.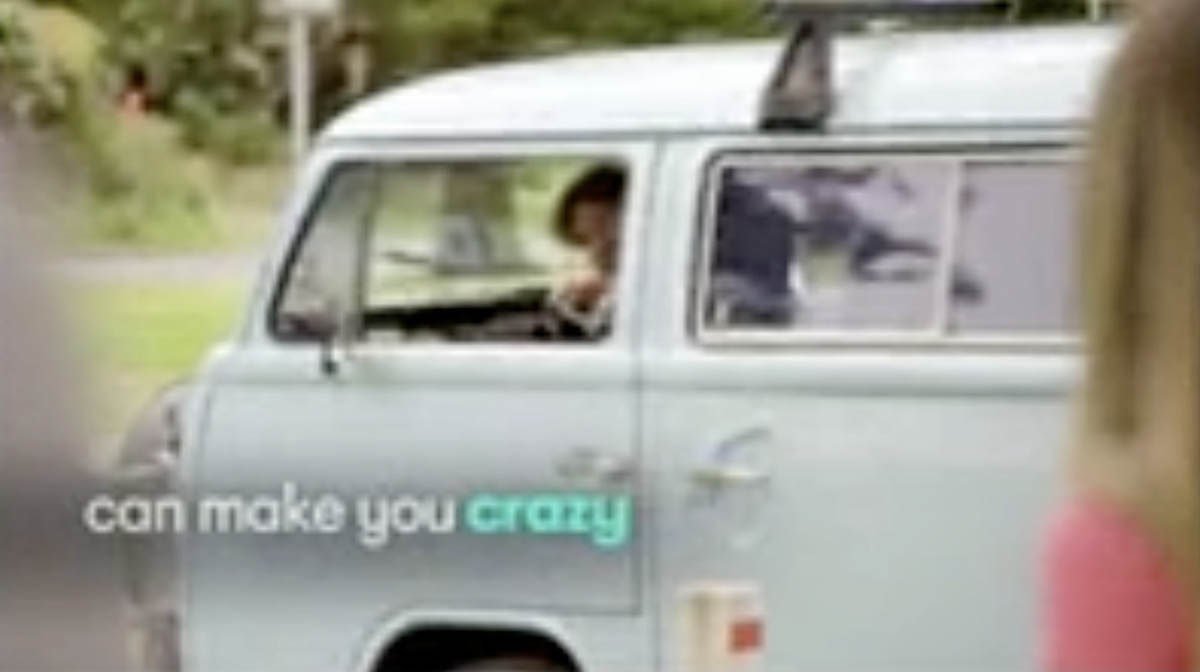 Ava says "yeah, can you give me a lift?", and, despite Theo's pleas, she gets in the van with the total stranger, who drives off.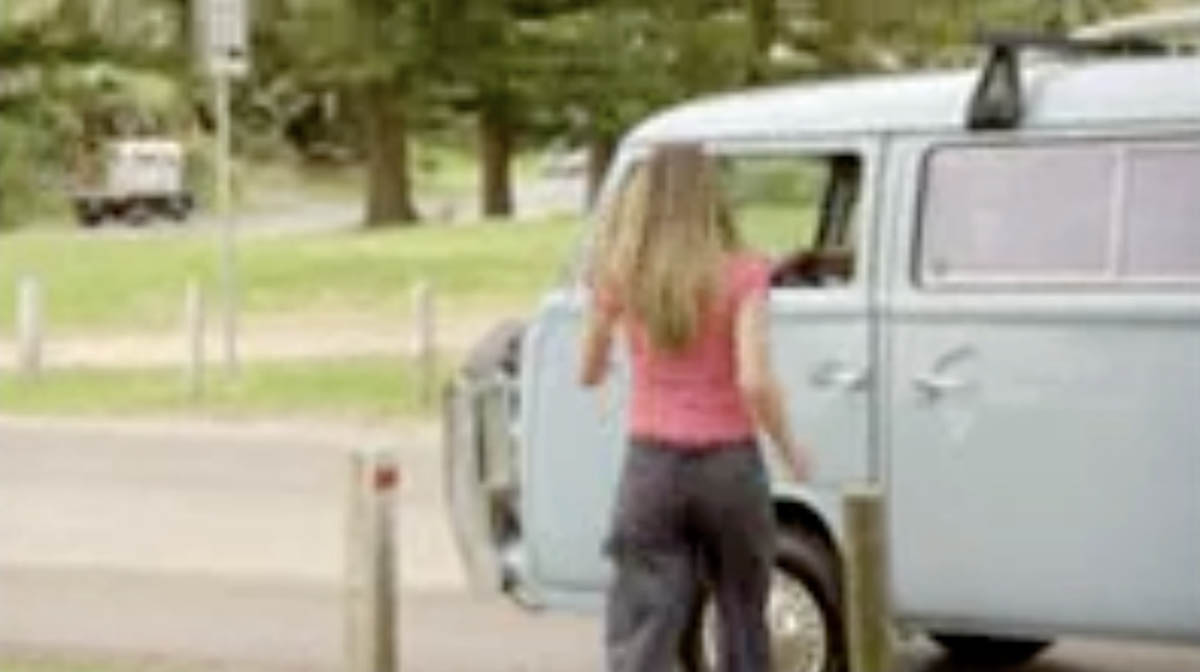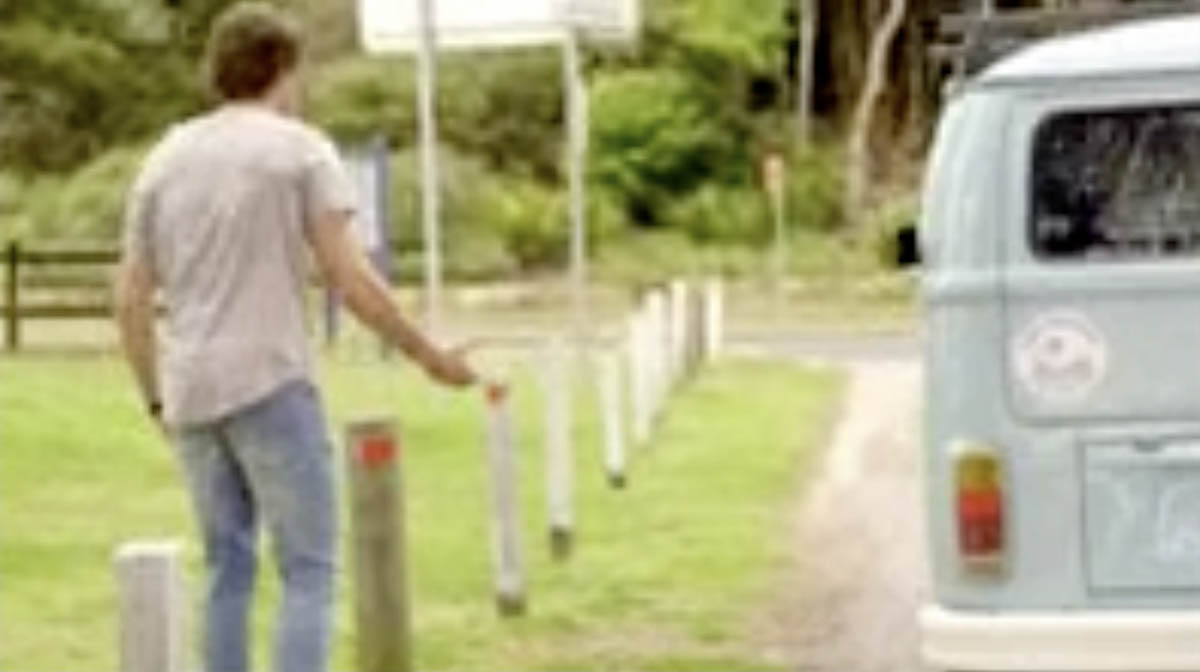 We then see Theo forced to tell Justin that his daughter has run off with a stranger, and, understandably, Justin isn't happy.
"I couldn't stop her," Theo explains. "She took off."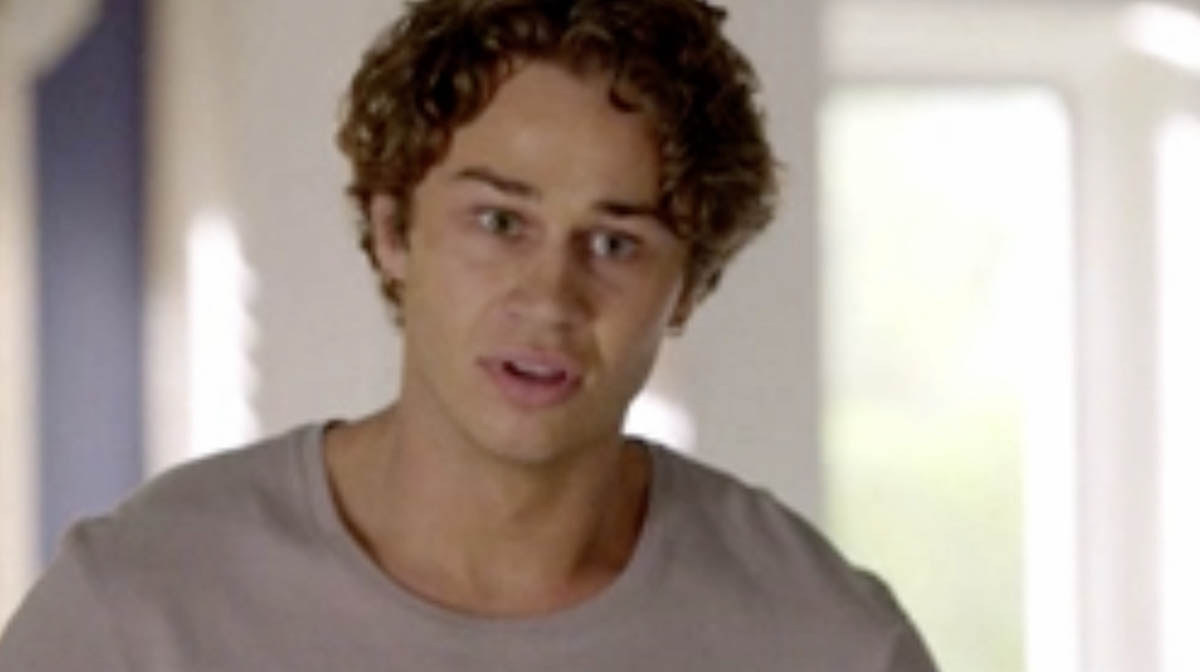 "You drove her away," Justin remarks angrily.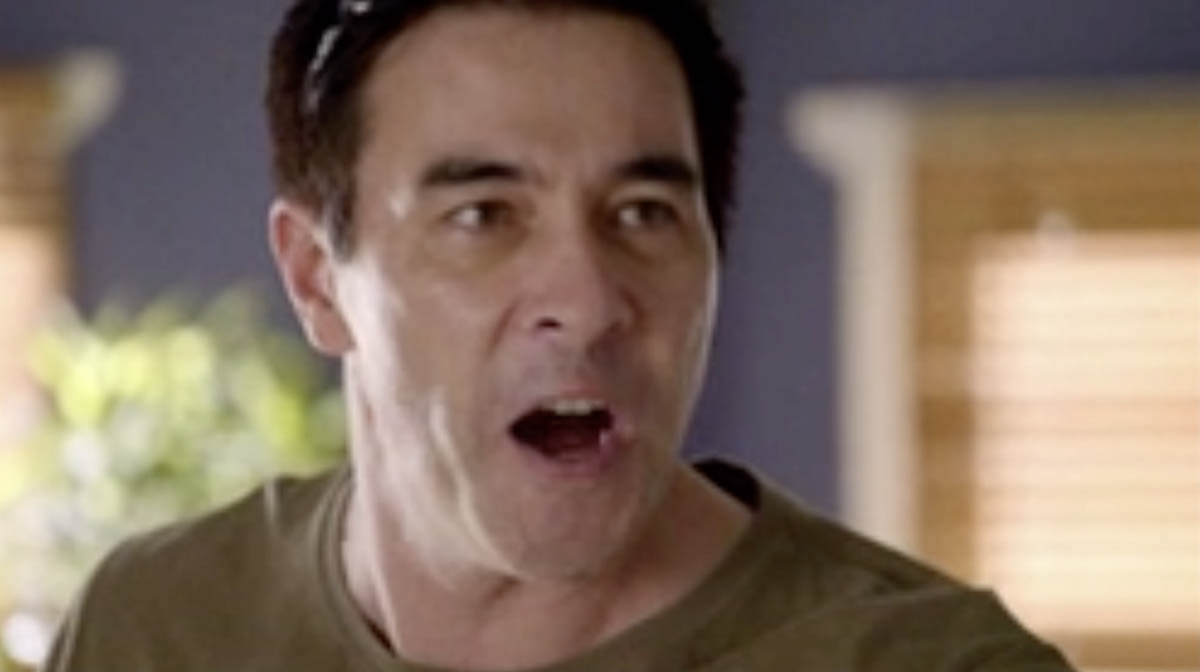 Later, Justin heads to the police station, filing a report with Rose, telling her: "my underage daughter has gotten into a random stranger's van. That man could be dangerous."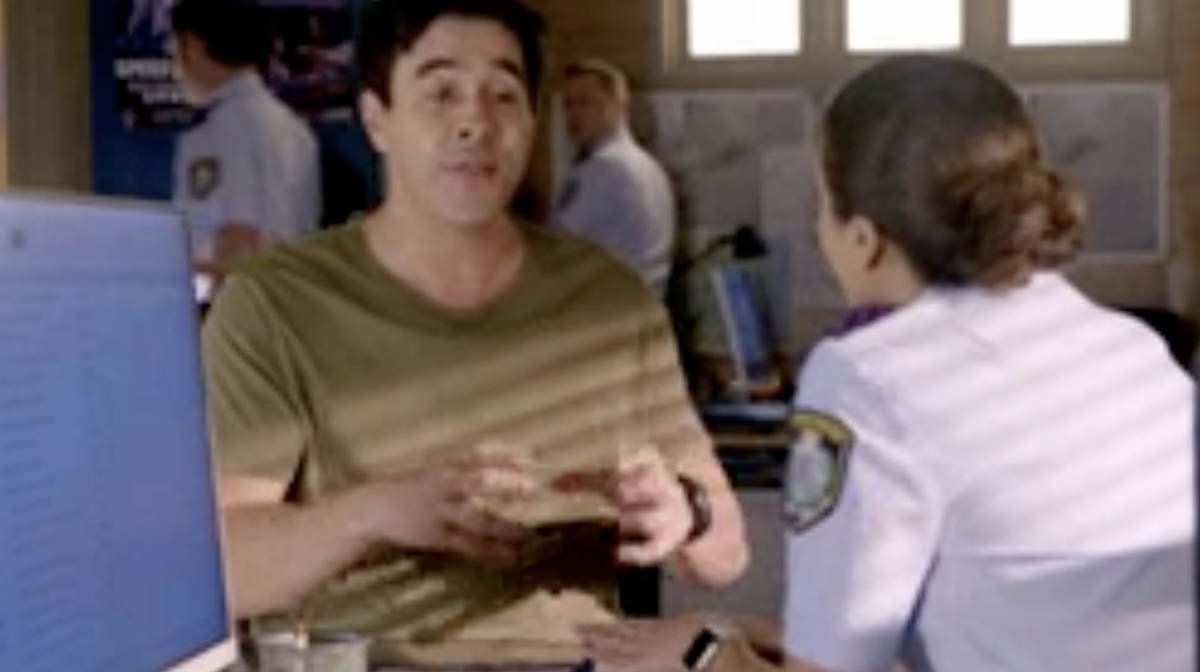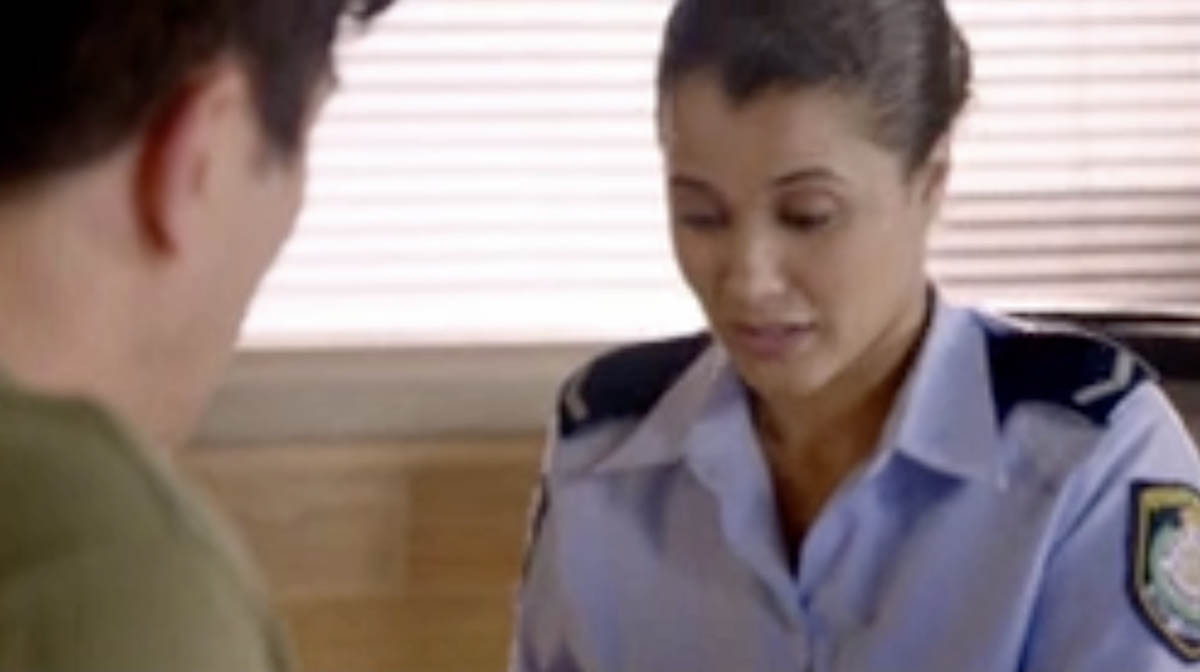 We then see the mystery man back in the bay, where he takes a bag from his van and places it in the bin before washing his hands.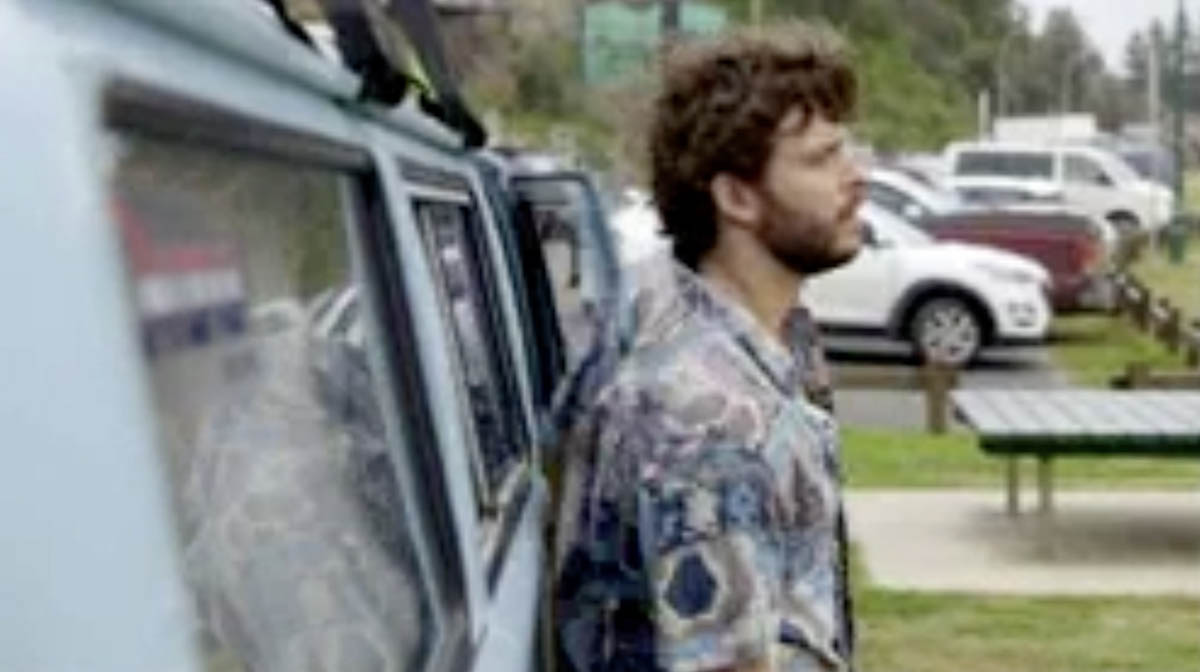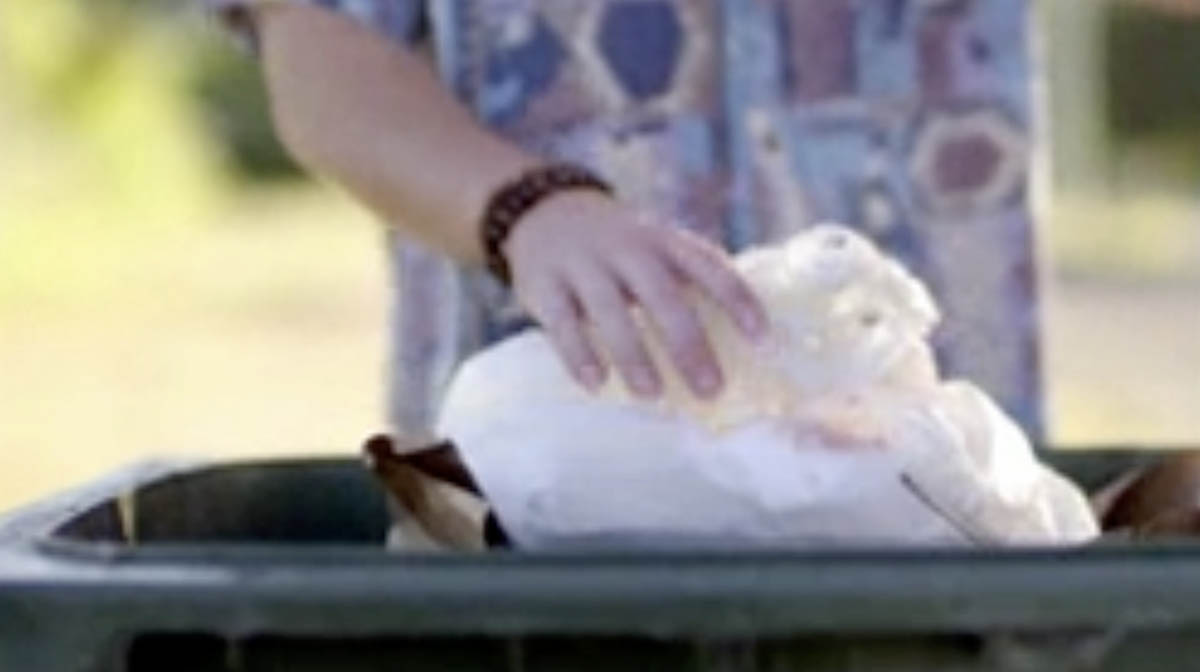 The promo then cuts to Ava writing a text message to Justin, reading: "HELP! I'm scared! I can't get away."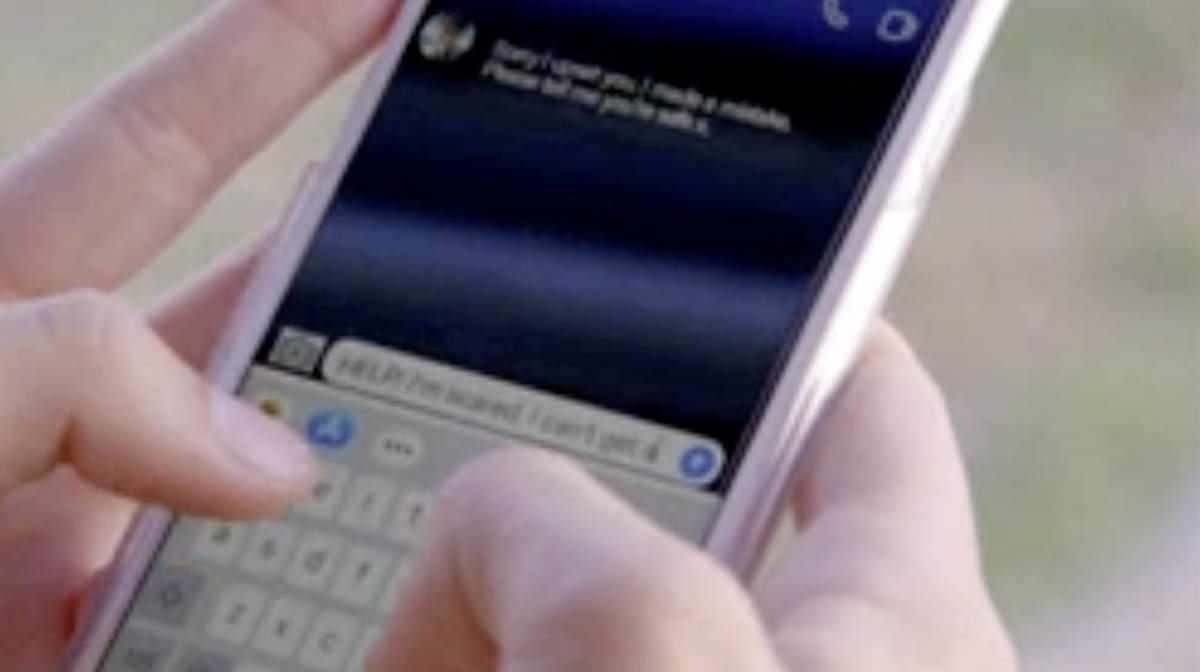 We hear Justin say "if that man's done something to her, he's a dead man."
However, is Ava really in trouble, or just seeing attention?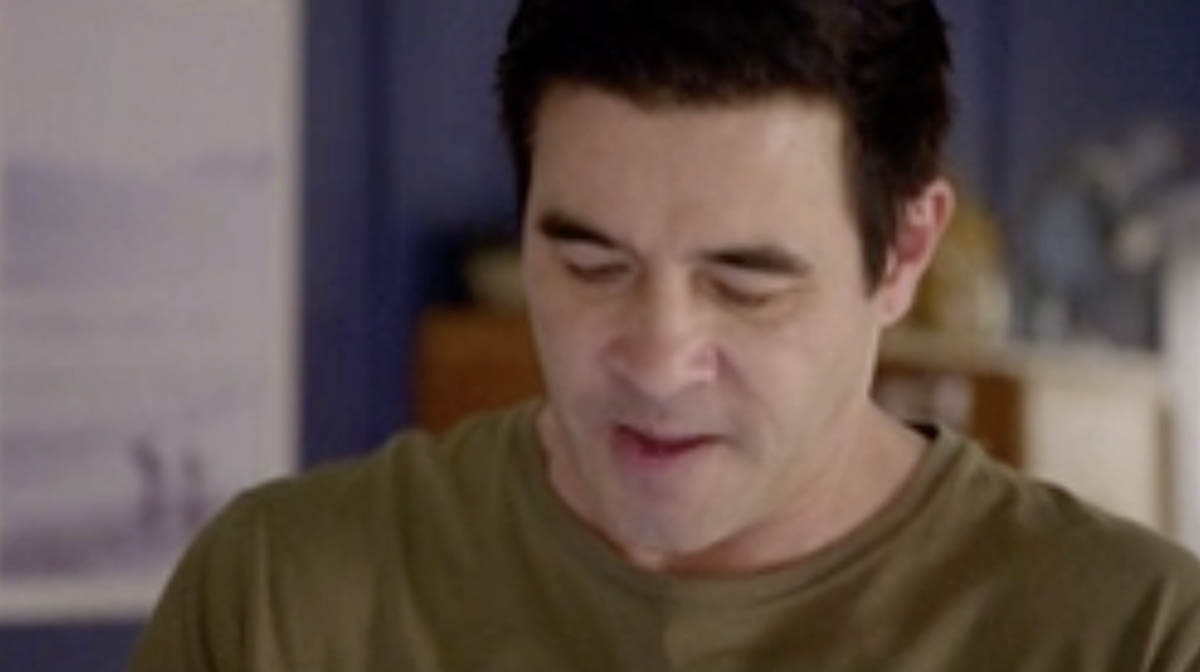 Following that are shots of Ava's phone left abandoned on a rock, Rose seemingly finding something, and Cash rushing from his police car, which is parked up next to the man's blue campervan.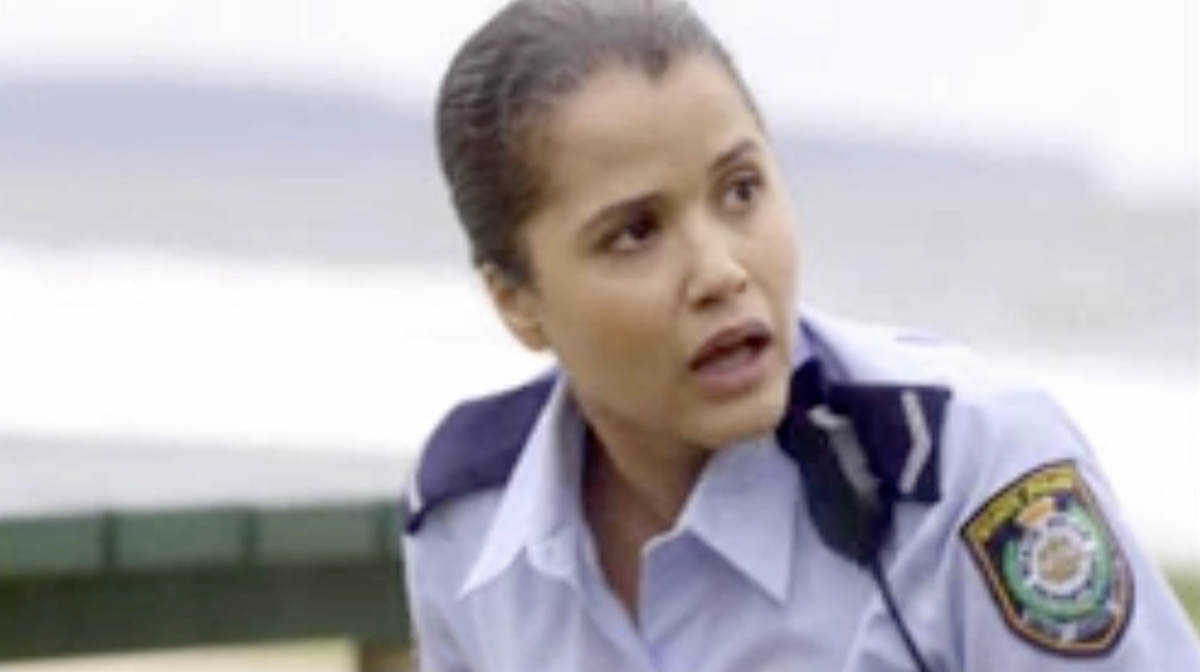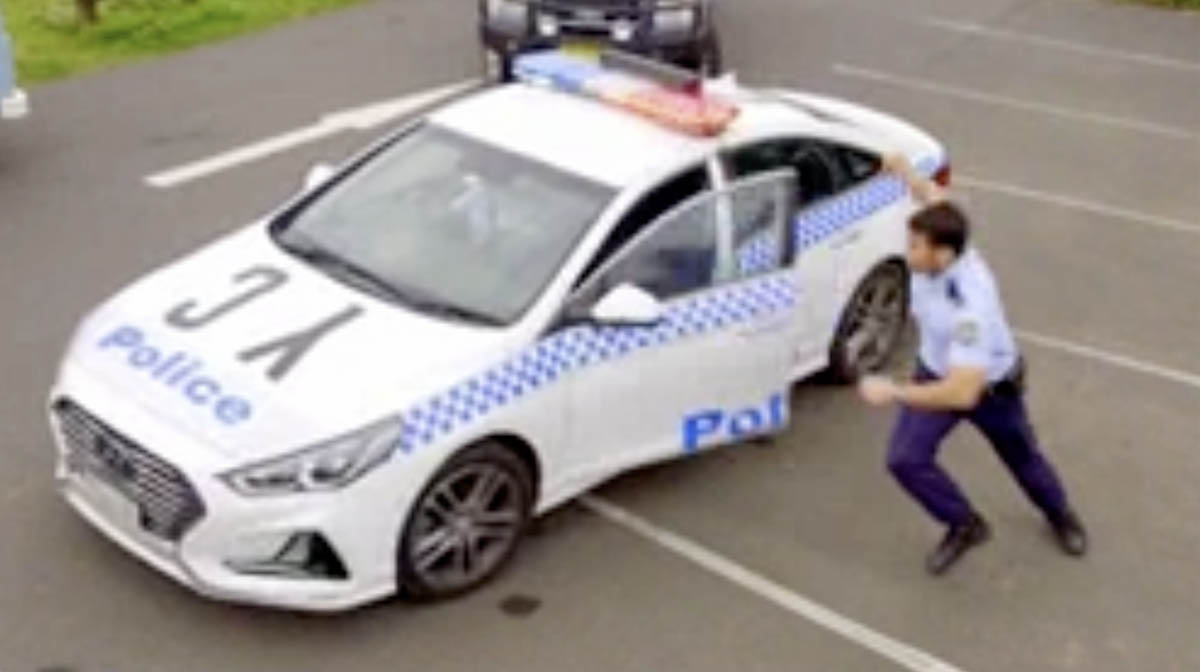 We see the man and his campervan parked up in a car park alongside the beach, and he doesn't look particularly on edge.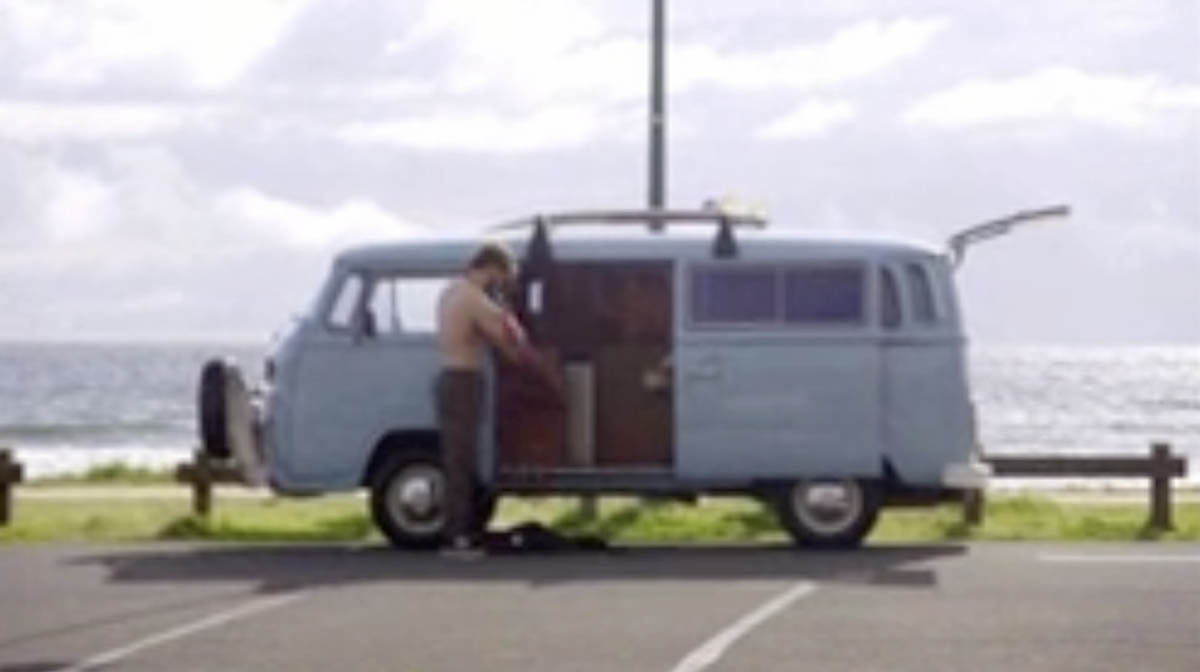 Then, Justin jumps out of his ute and punches what appears to be the same man in the face.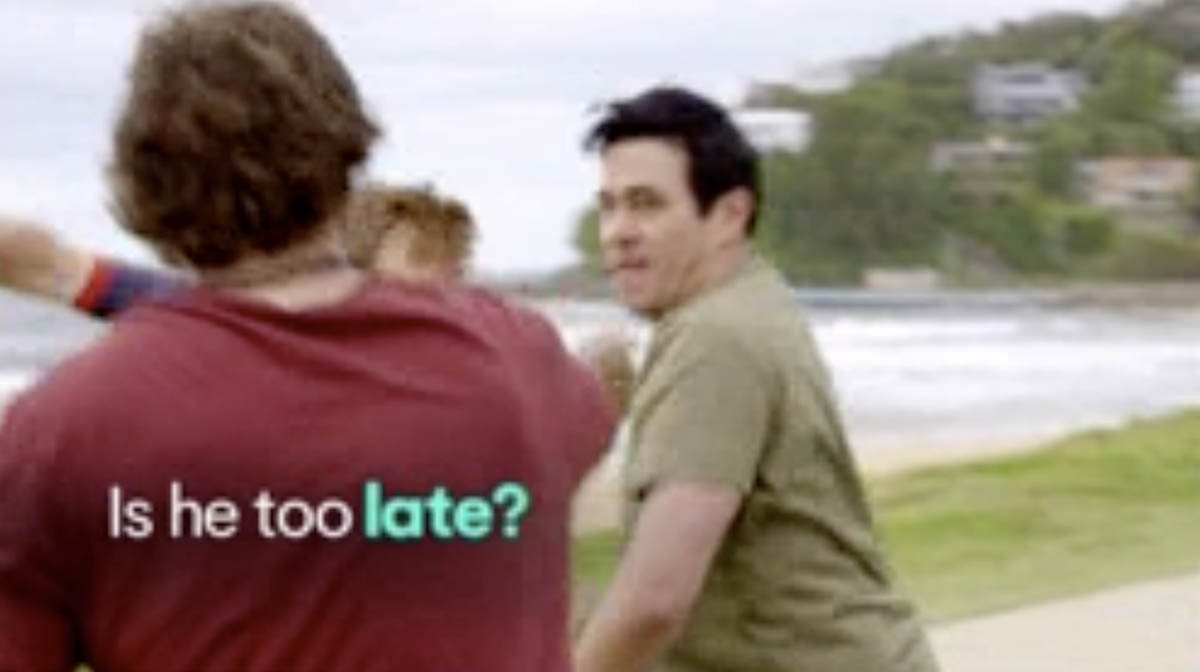 But has the man really done something to Ava?
It looks like Ava and the stranger will grow close in upcoming episodes, and that he'll play a bigger part than just giving her a lift out of town.
Participants on the Home and Away Tour saw filming last year in which the stranger left the beach with his surfboard and walked to his campervan, where Ava was lying down in the back waiting for him.
Could he be a new love interest for Ava, and will he help her get over her crush on Theo, or is there much more trouble to come?
---
Wednesday 15th March (Episode 7994)
Ava's seductive photos rattle Justin. Kirby puts Ava in her place. Is history repeating for Mackenzie?
Thursday 16th March (Episode 7995)
Mali is Mackenzie's shoulder to cry on. Theo shatters Ava's dreams. Justin goes into protective overdrive.
Monday 20th March (Episode 7996)
Justin goes into protective father mode. Theo makes a desperate play to get a hold of Ava. John turns his ire on Mali.
Tuesday 21st March (Episode 7997)
Justin faces the consequences of his actions. Leah returns to the Bay. Can Mali bring John around?
---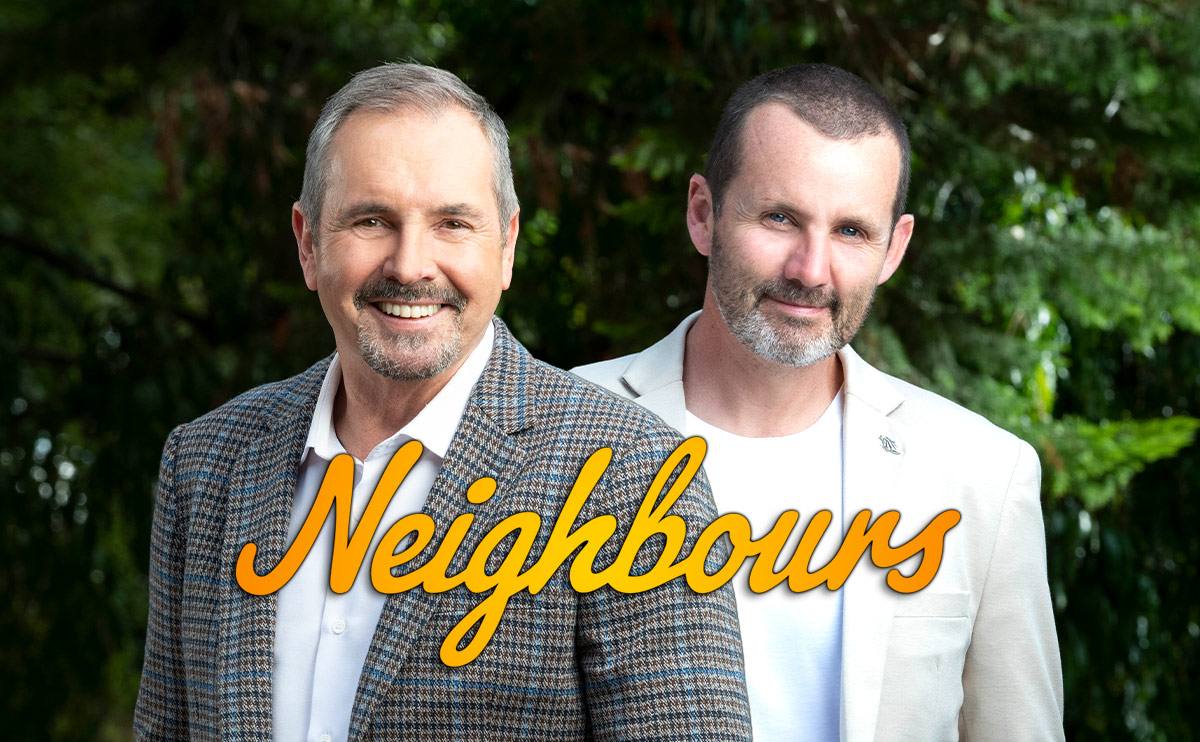 In an interview with Neighbours' Ryan Moloney and Alan Fletcher, we discuss the show's shock return, how they see it evolving now it's on a streaming service, and when they'll first meet the new cast members.
Spoilers in your inbox every weekend!