Neighbours Spoilers – Nicolette uncovers a hidden camera in No. 32
On next week's Neighbours in Australia, after agreeing to be amicable with baby daddies David and Aaron, Nicolette is shocked to find a video camera, watching her every move, hidden inside of Isla's teddy bear.
These episodes will air in the UK in mid November.
It's no secret to anyone in Erinsborough that the last few months have been tough for the trio that is Nicolette (Charlotte Chimes), Aaron (Matt Wilson), and David (Takaya Honda).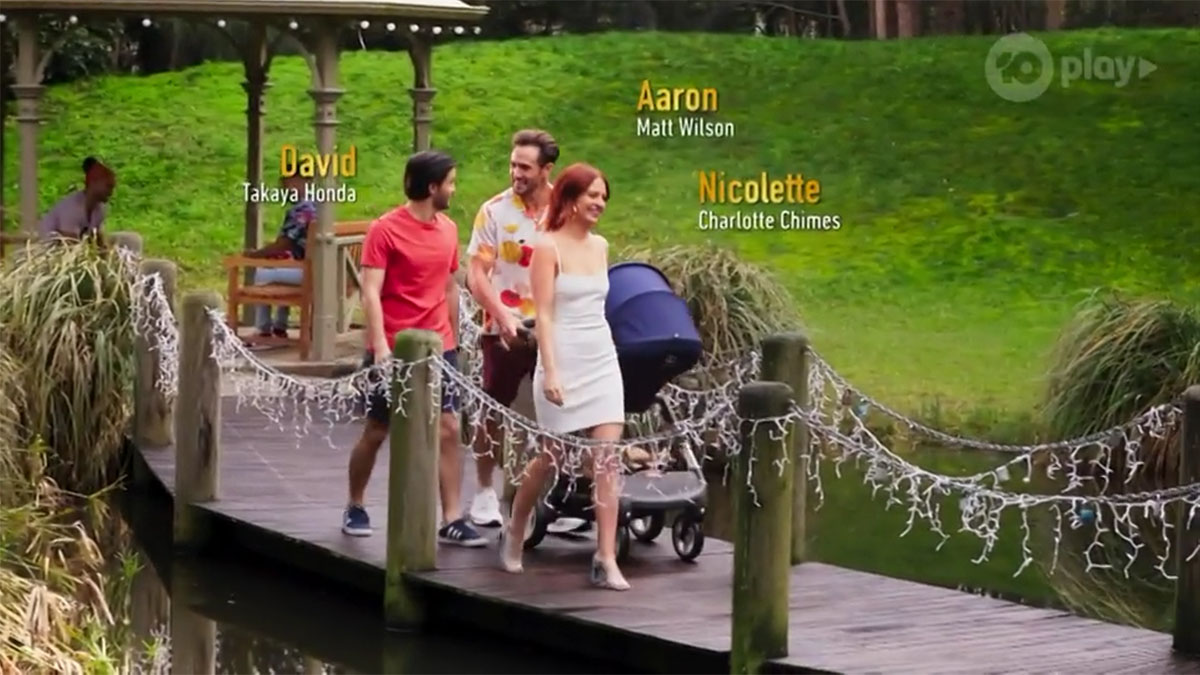 Ever since Nicolette returned with baby Isla (Axelle Austin) and revealed that she had actually given them David's niece Abigail (Mary Finn), it's been a bit of a rollercoaster.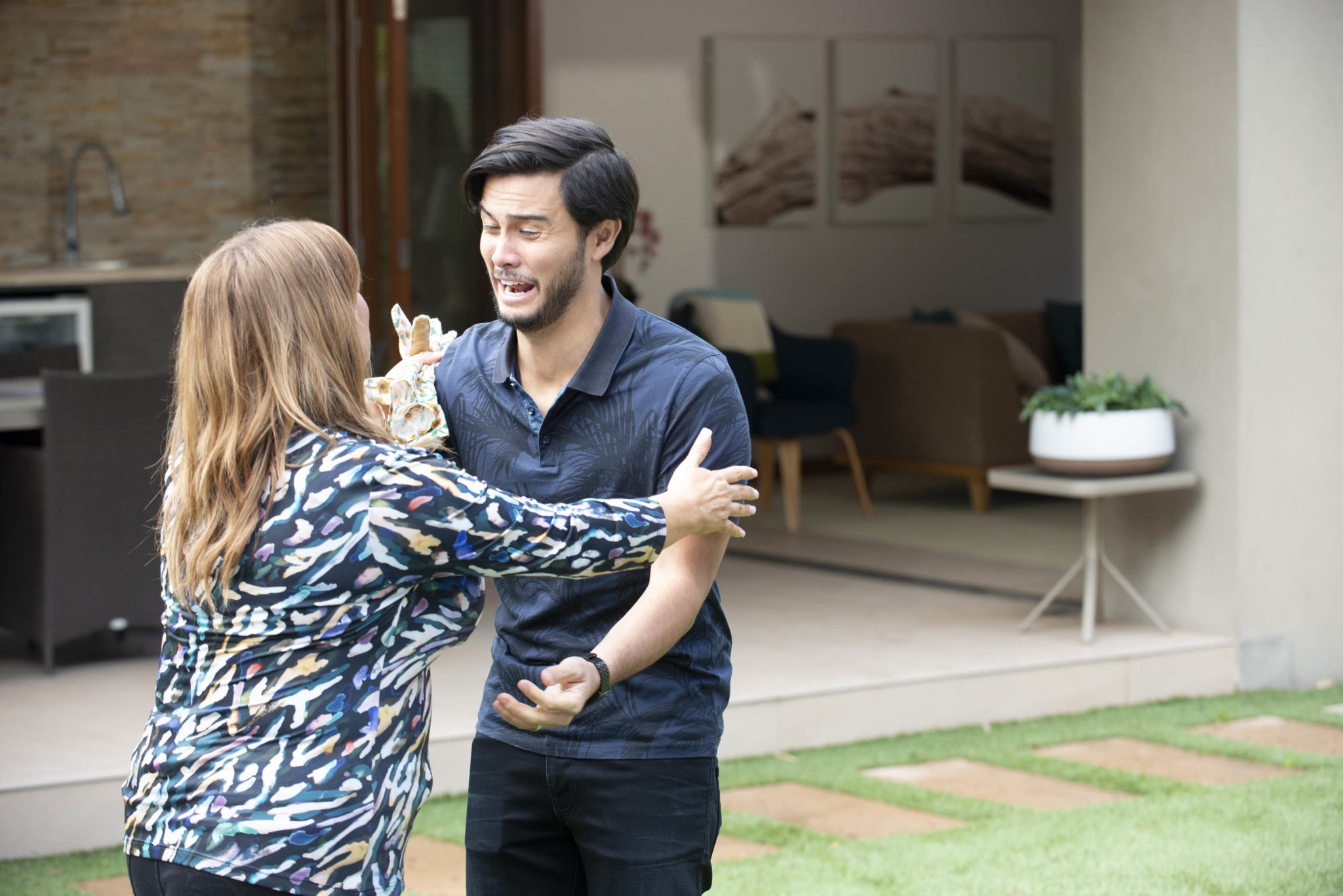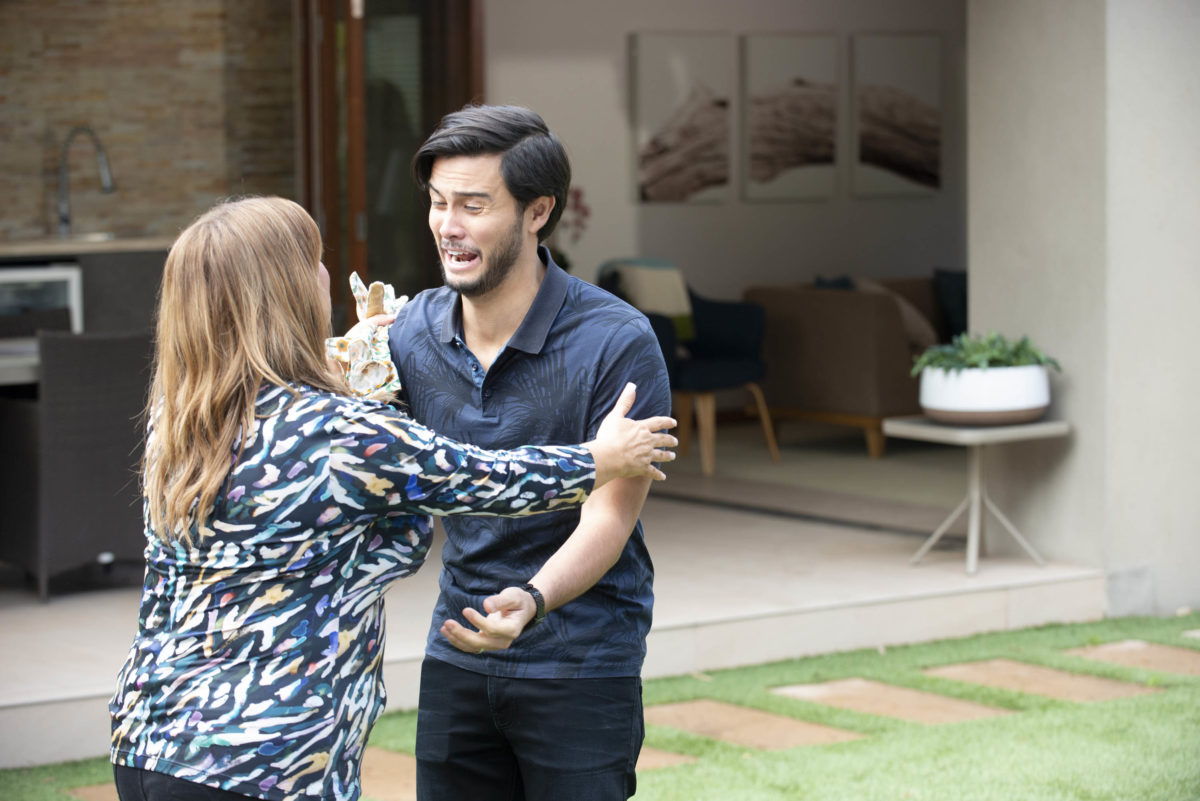 It left David on the brink of an emotional breakdown, and in recent weeks he threatened to take Nicolette to court to secure the agreement that they had originally planned, rather than the 50/50 partnership that she was now proposing.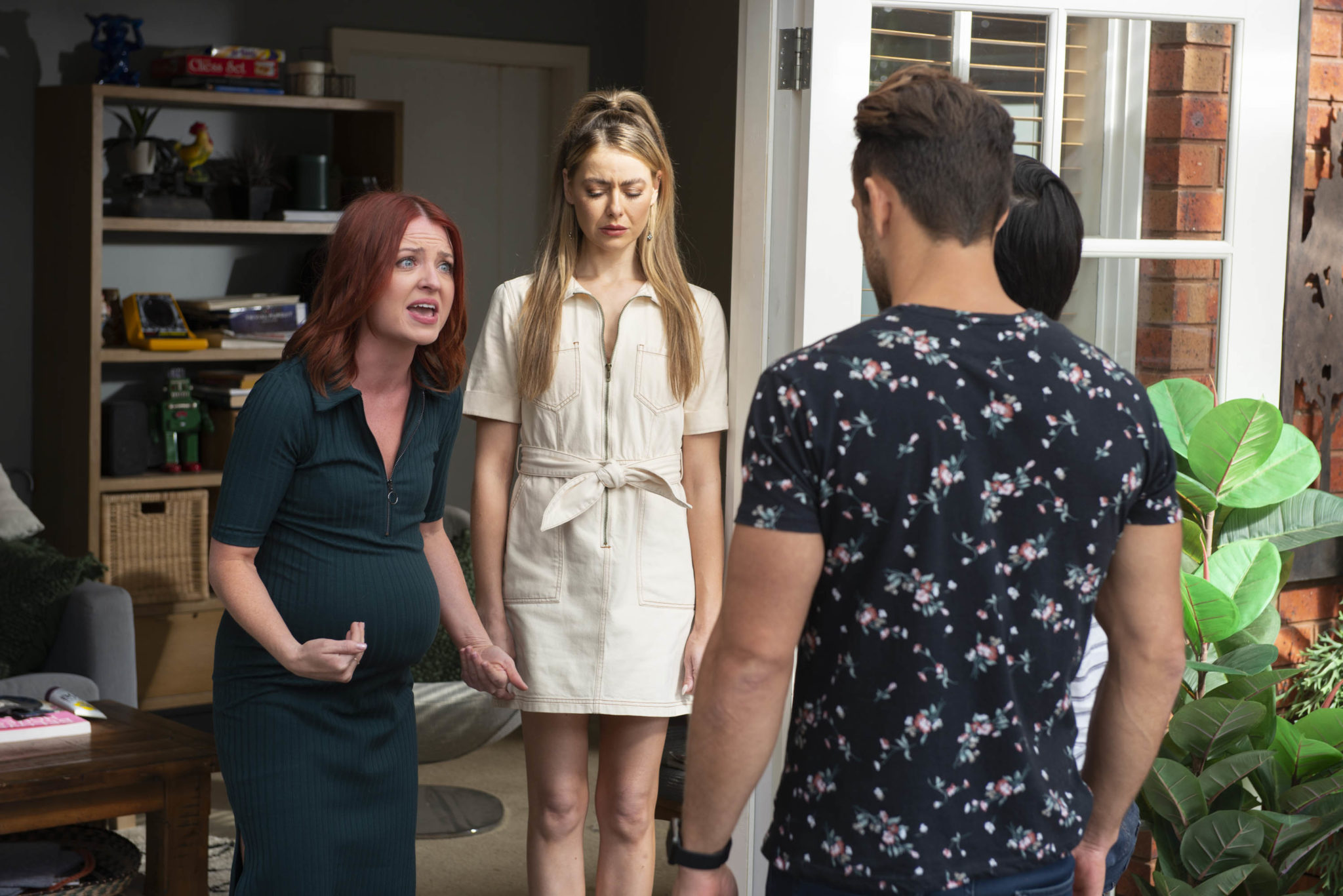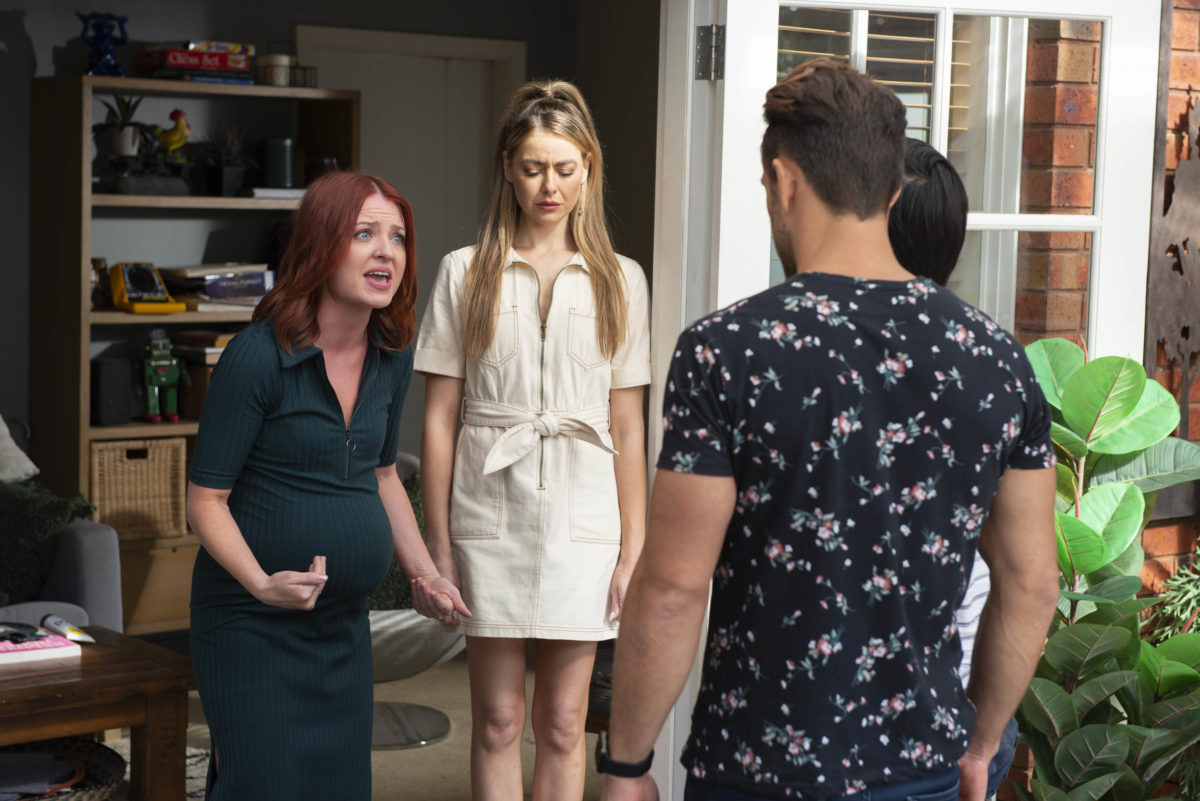 However, after a lengthy "will they? won't they?" regarding a custody battle, the trio has finally decided to move forward and co-parent Isla.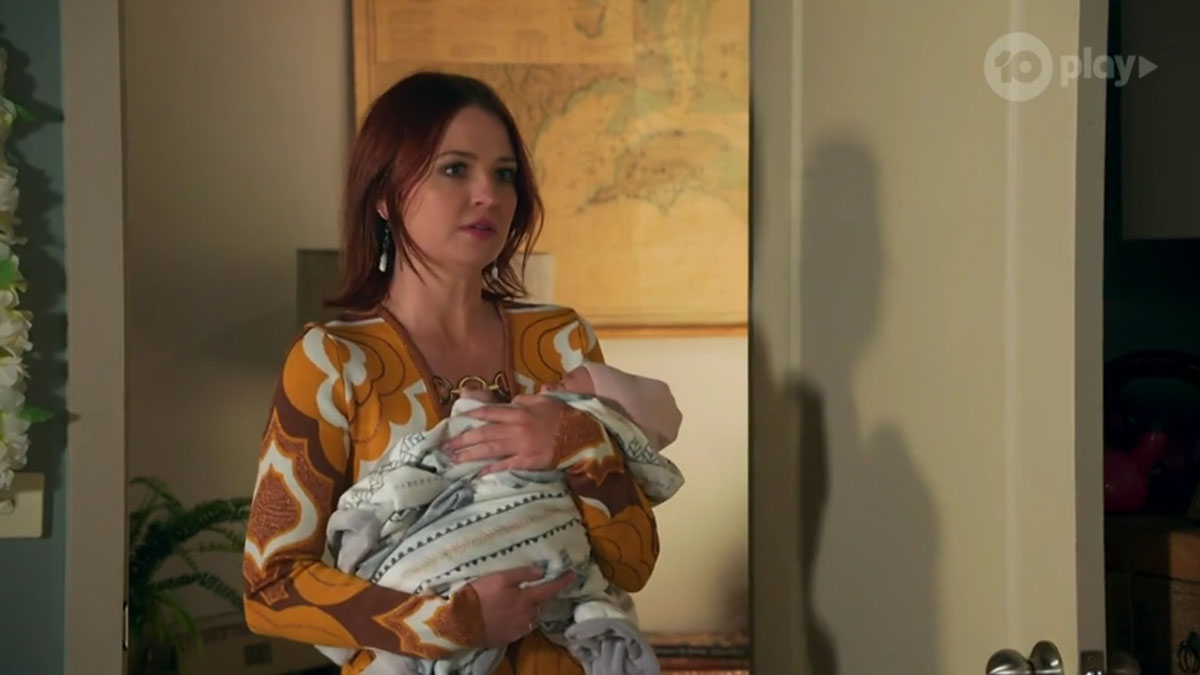 It's not what the boys wanted – after all, the deal was that once the baby was born, Nicolette would hand it over. However, it's better than nothing, and they're willing to compromise.
However, this week threatens to derail their new found harmony, when Nicolette makes a shocking discovery in Isla's teddy bear!
While examining it, the fiery redhead finds that someone has planted a video camera inside the teddy. In her mind, it is to spy on her and she knows exactly who planted it.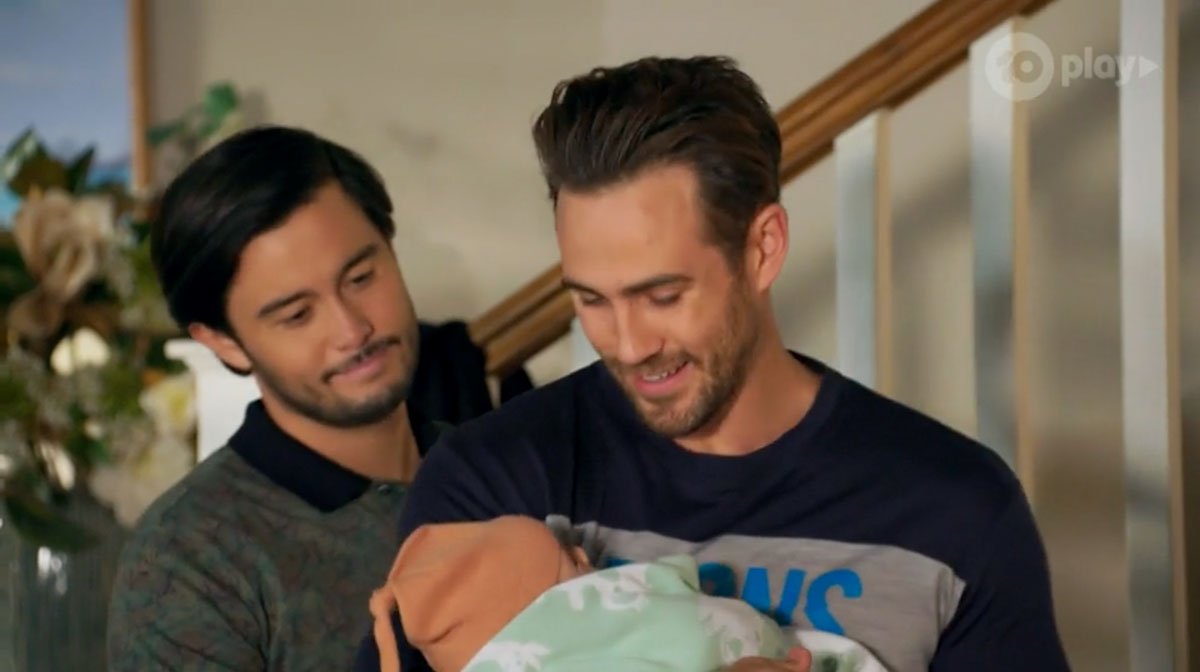 She confronts David and Aaron, livid at what they've done. Are they really that scared that she'll up and leave Erinsborough a second time, that they've resorted to spying on her?!
The only issue is that they don't know anything about it.
Although she doesn't believe them at first, it seems that they are telling the truth. Just as determined as she is to find the culprit, Aaron suggests that the trio team up to bring down the person that's obviously been stalking them.
Nicolette isn't sure what to say. Deep down, she doesn't really believe that the boys had nothing to do with it. And, if it wasn't them, then it has to be David's father Paul's (Stefan Dennis) handy work.
"Nic feels her privacy has been violated," Charlotte told TV WEEK in relation to the find.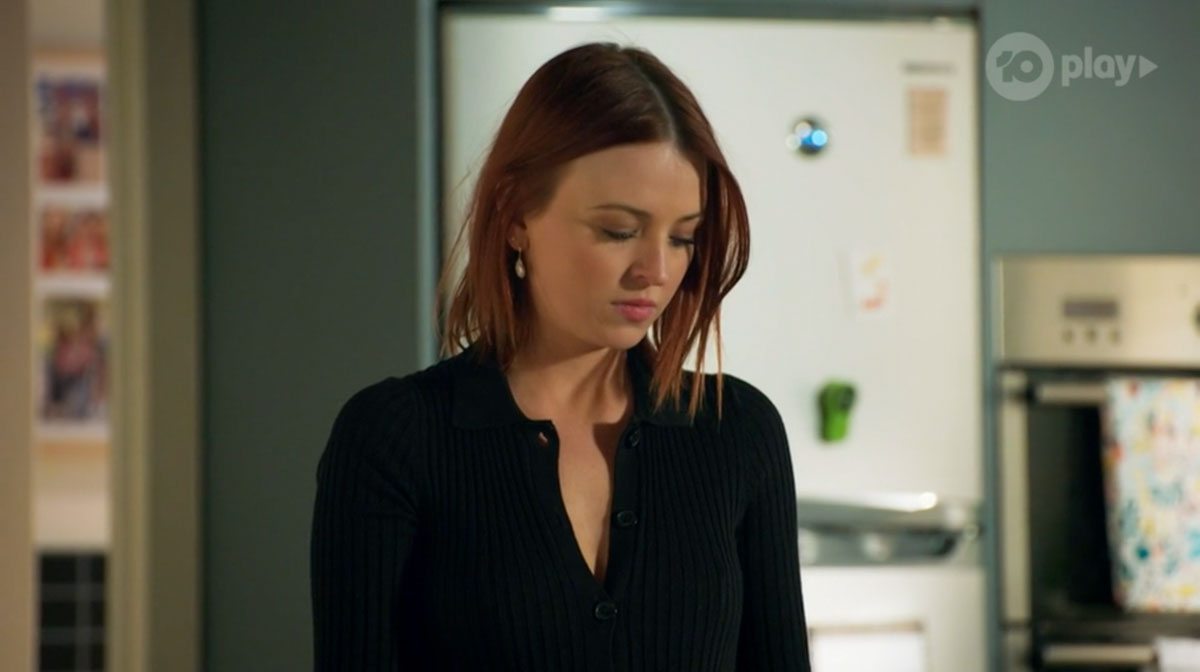 As the search for the stalker begins, Charlotte poses the question on everyone's lips: "who else would want to keep an eye on her 24/7?"
---
Meanwhile, Kyle's battle with testicular cancer ramps up this week when the lovable larrikin not only has to cop sex advice from his grandmother, but also hears some devastating news.
With surgery just around the corner to remove one of Kyle's testicles, it's no surprise that he wants to deposit some sperm should he want to have children later on and find himself infertile.
Roxy (Zima Anderson) being Roxy comes up with an idea of how they can spice up the process. Unfortunately, when it all goes belly up, the pair find themselves stuck getting boudoir tips and tricks from Kyle's grandmother Sheila (Colette Mann). They're left with mental images that could take some time to forget.
Still out of the loop about the diagnosis, Sheila has no idea that Kyle is sick.
However, after his surgery, Kyle learns some truly heart-breaking news. Although Roxy only wants to comfort him, Kyle takes his anger out on his girlfriend.
In that moment, it becomes apparent that she too is struggling to keep his illness a secret.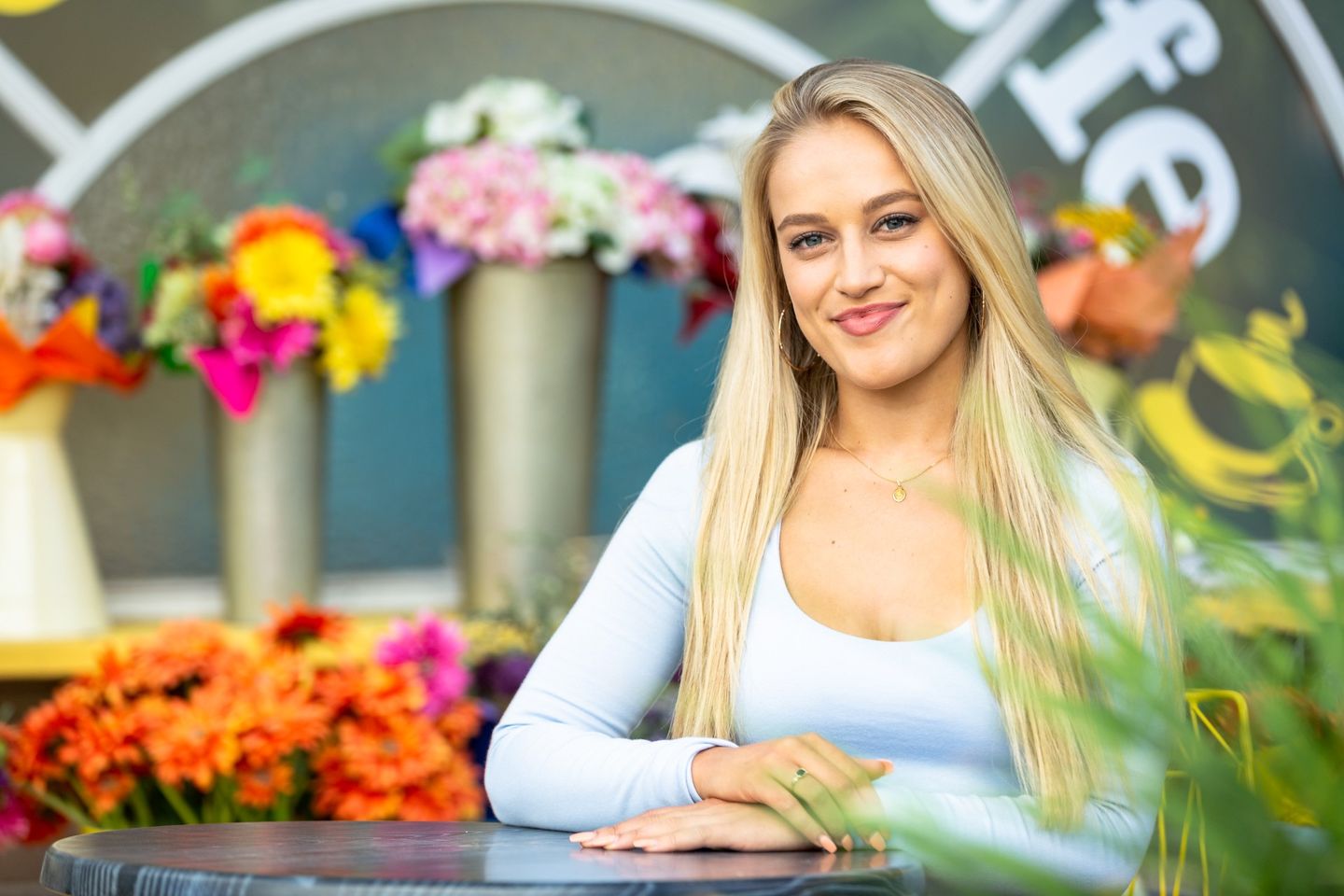 Under pressure and distraught, will she break and confide in someone?
---
Here's the full Neighbours spoilers for next two weeks in Australia:
Monday 1st November (8728)
Ned wants Amy all to himself, but his plan to get her to approach Felicity might just backfire.
Jane convinces Nicolette, Aaron and David to go ahead with Chloe's idea for a family photoshoot in an attempt to promote harmony.
Tuesday 2nd November (8729)
When Nicolette reveals she's still not prepared to honour her original promise to give them primary custody of Isla, David makes a suggestion they can all agree on.
Hendrix sets up the house for a perfect evening with Mackenzie.
When Paul offers Terese a lift home, she begins to break down under the emotional weight of being around him
Wednesday 3rd November (8730)
When Mick shows up to his first day at Lassiters, Chloe realises there's been a huge mistake and Harlow is delighted with her ploy.
Roxy hatches a plan to bring some excitement to Kyle's experience of depositing sperm, but it backfires badly.
As the Lassiter's Summit in Queensland draws closer, Terese is barely holding it together while trying to avoid Paul.
Thursday 4th November (8731)
Terese arrives at the conference, turning to her flask when she learns she has to work with Paul on some last-minute adjustments to their presentation.
Chloe confronts Harlow about her hiring Mick, but she brazenly denies, leading Leo to offer a stressed Chloe her job back at the vineyard.
Paul decides to stay in Queensland for the night, but Lucy is less than thrilled.
Monday 8th November (8732)
Before Kyle & Roxy know what's hit them, they're getting intimacy coaching from Sheila.
Hendrix & Mackenzie are left mortified when Karl & Susan assure them they're comfortable with them exploring their new relationship freely at No. 28.
Feeling overwhelmed, Terese loses her way drunk and distraught on the beach, when a stranger walks up to her and helps.
Tuesday 9th November (8733)
Felicity continues to work with Ned to drive a wedge between Levi & Amy.
Glen is shocked when Paul is overjoyed to see him.
Wednesday 10th November (8734)
With Kyle's surgery fast approaching, Roxy's efforts to help keep missing the mark.
Both Levi & Amy are furious about the games Ned and Felicity have been playing.
Domestic bliss is finally on the cards for Aaron, David and Nicolette until Nicolette makes a discovery that could uproot them all over again.
Thursday 11th November (8735)
After waking up to discover some terrible news, Kyle takes his frustration out on Roxy, who doesn't think she'll be able to keep things secret much longer.
Aaron insists that the parenting trio work together to figure out who planted the camera in the teddy bear.
Some spicy news from Levi stands to make Amy's plans to get back to that sweet spot a whole lot trickier.
Spoilers in your inbox every weekend!