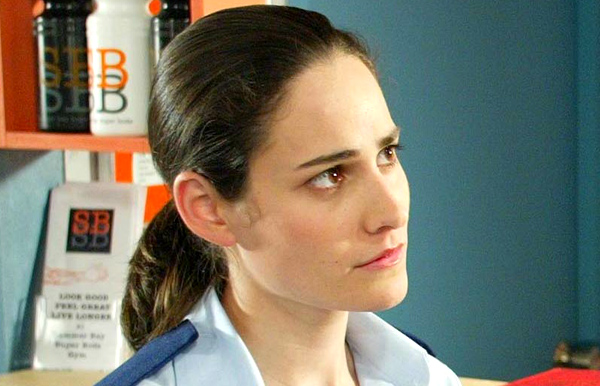 Constable Pia Corelli (2003)
Bianca Biasi
Episodes: 3542–3646
Occupation: Police officer
---
A new officer at Yabbie Creek Police Station, Pia made an impact in Summer Bay when Alf crashed his car into hers whilst teaching Seb how to reverse park. Though there was little damage, Pia noticed Alf's licence had expired the day before, and had no choice but to charge him. Despite this, she quickly earned Scott's trust and when he and Alf realised that their latest customers on the Blaxland were drug runners, they contacted Pia who managed to surprise the smugglers and arrest them.
She later arrested Jesse for car theft when she found him sitting in a stolen car. She quickly realised he was covering for the real thief but he refused to say anything until Nick turned himself in. She later had to arrest Kit when she also started going off the rails. After Tasha was found living rough, Pia was the one who informed Irene that they'd found evidence Tasha's adoptive parents had been killed in a fire.
Pia questioned Kane when Nick and Seb reported that Tasha had seen him robbing a service station. She later questioned Dani when she unknowingly injured Kane in a hit and run accident and walked her through the accident scene.
After Baz Fulsome, a small-time drug dealer, was arrested, Pia informed Jesse that Baz had named him as one of his customers and found some steroids in the gym drawer, which actually belonged to Alex. After Alex had confessed and Baz had withdrawn his statement against Jesse, Pia told him all charges against him had been dropped but Alex's fate was up to the courts to decide. In her last appearance, she told Tasha the police had received a number of complaints about a girl running around naked and warned her to put a stop to it.