Home and Away Spoilers – Marilyn's products leave Roo hospitalised
Next week on Home and Away in the UK, Marilyn faces Alf's wrath when Roo winds up in hospital after testing one of her skincare products.
Marilyn's (Emily Symons) new side hustle as a brand ambassador for skincare company Stunning Organics begins to turn sour next week, when her sales drive puts one of her oldest friends offside, and another one in hospital.
Marilyn responded to the company's advert online in order to raise some funds towards son Jett's (Will McDonald) wedding, but soon found herself in a pickle when she was forced to take delivery of three times the amount of products than she'd expected.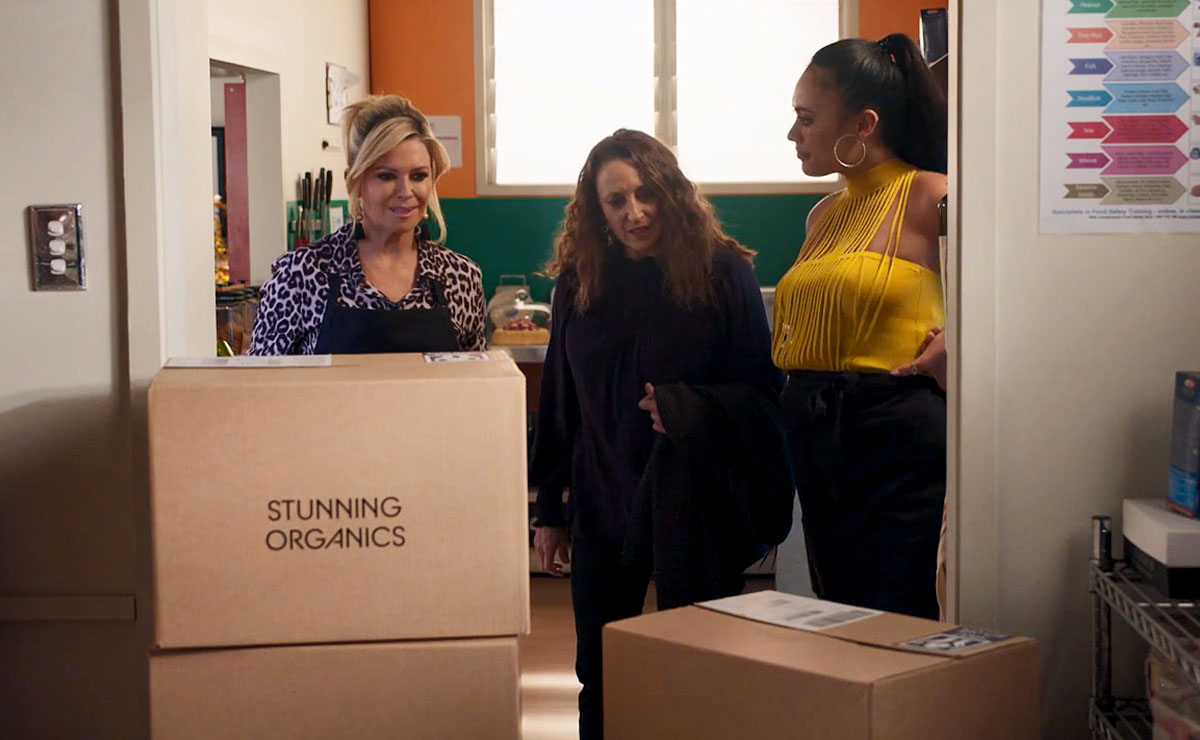 With the company claiming that it was the contract she originally signed up for, Marilyn turned to diner co-worker and social media guru Kirby (Angelina Thomson) to help her drum up enough business to make a profit.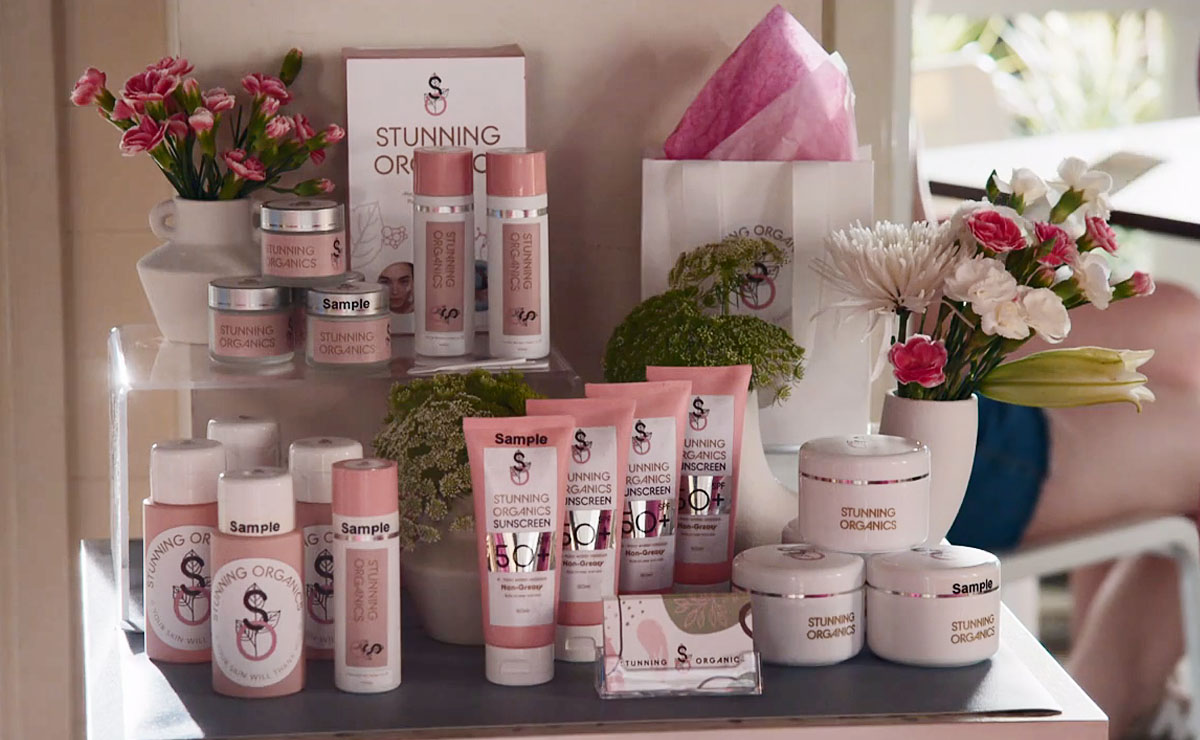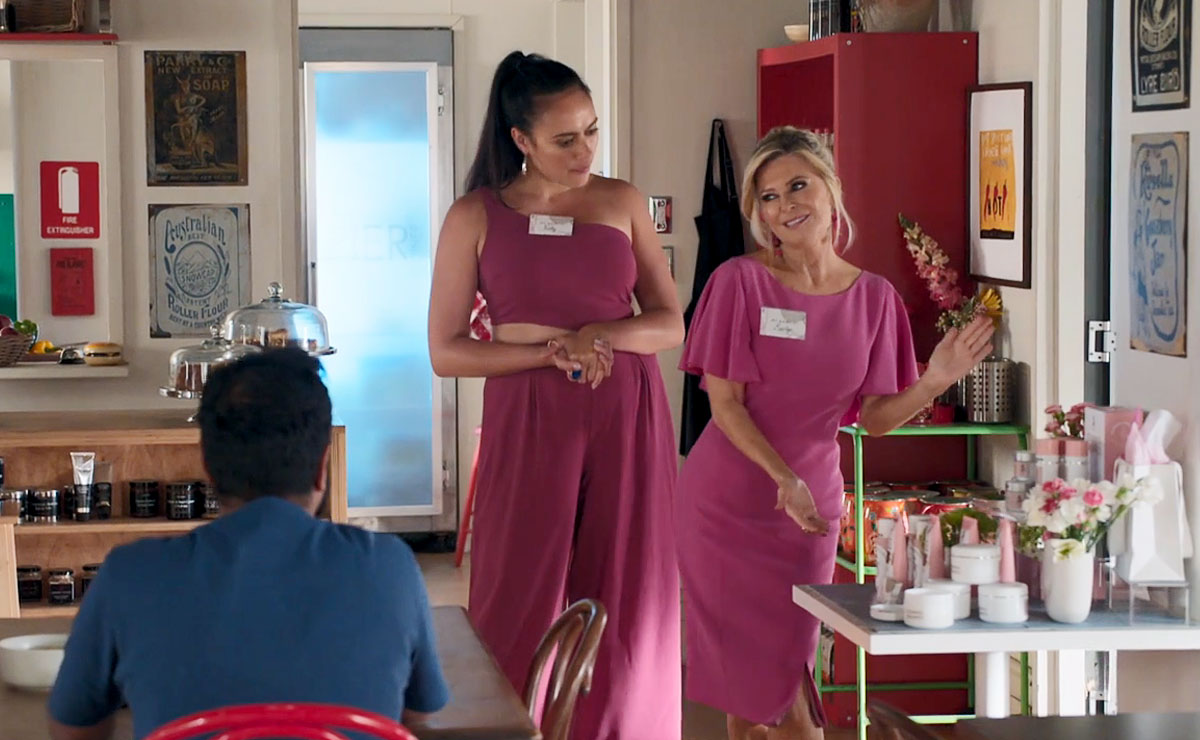 When a shopping-channel-worthy demonstration of the products in the middle of the diner failed to take anyone's interest, a desperate Marilyn took things up a notch by advertising a free coffee from the diner with every moisturiser or toner purchase.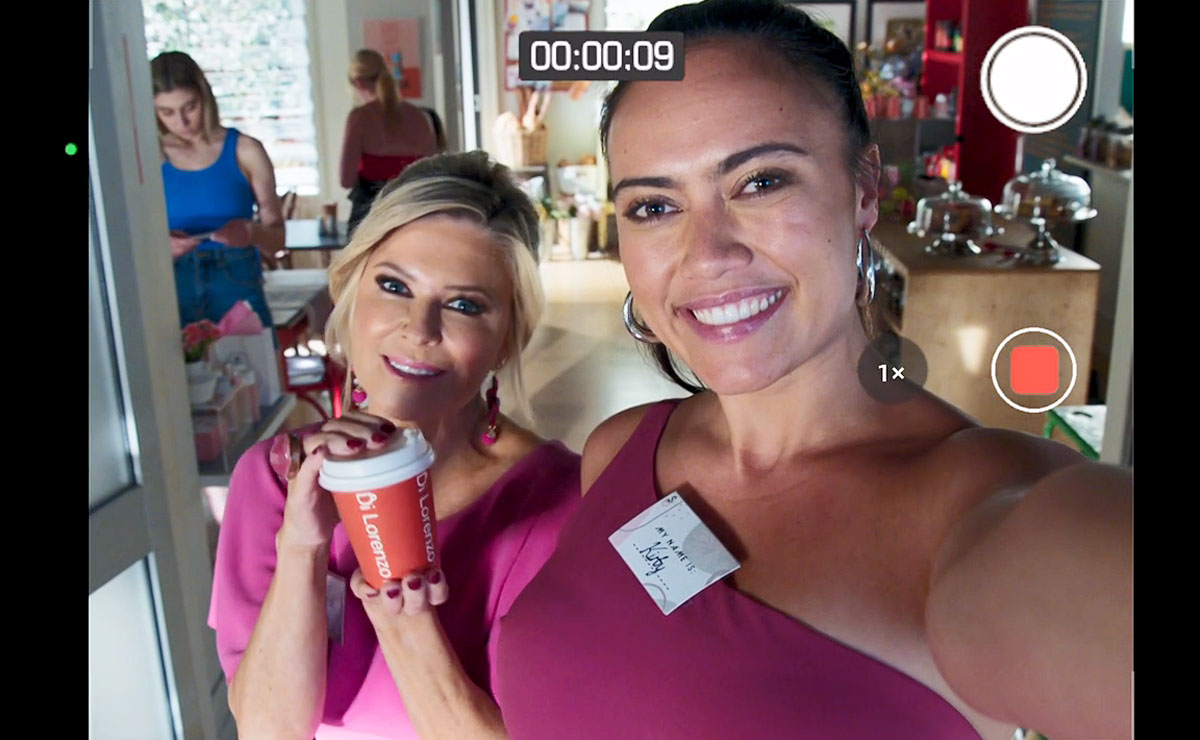 Kirby was a little uneasy about whether diner owner Irene (Lynne McGranger) would be okay with the idea, but Marilyn reassured her it would be fine, as the sales finally started to come in.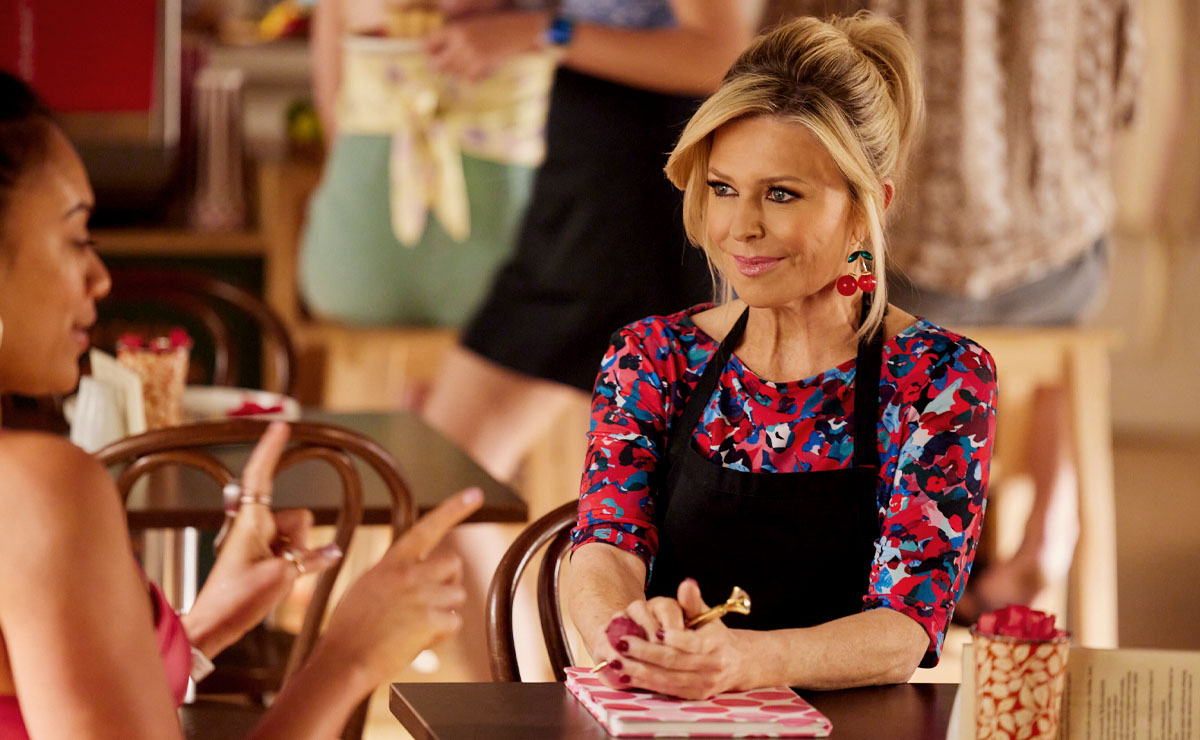 Next week, Marilyn reveals to Kirby that the product sales have been going through the roof since their video advertising the deal went online. Marilyn is keen to enrol Kirby as a brand ambassador also, given that she gets a commission for doing so, but Kirby politely declines.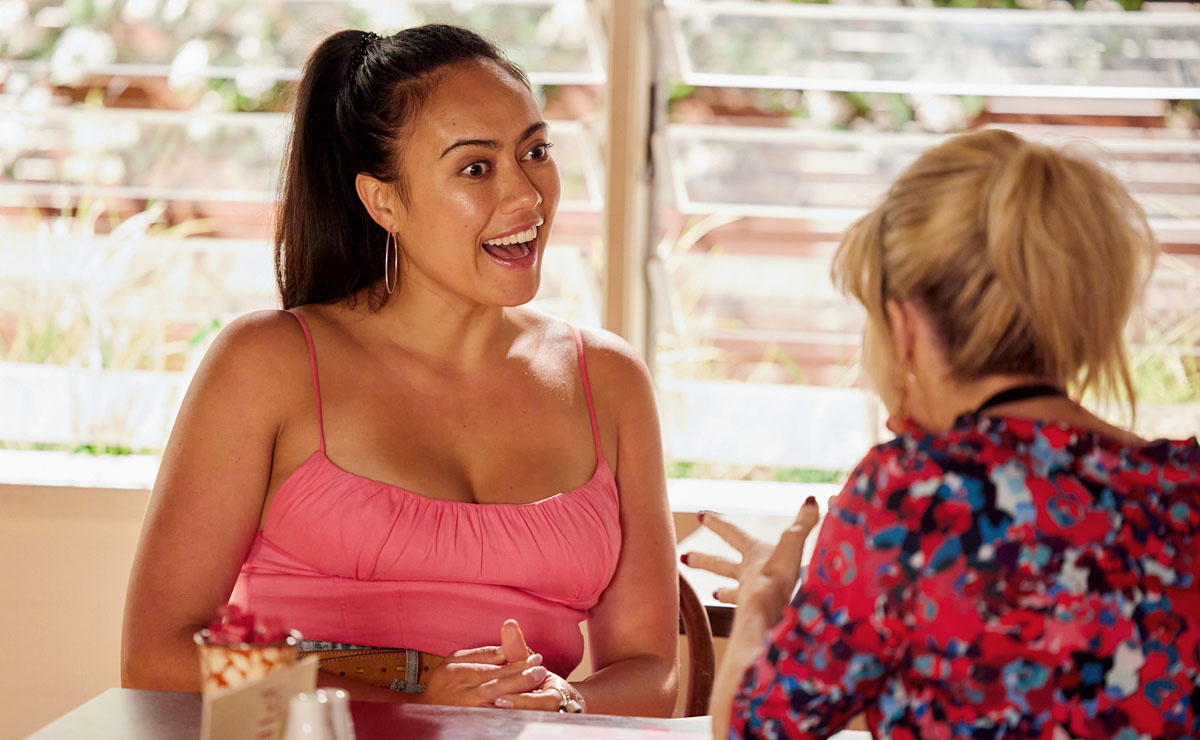 As the pair start to discuss their next move on the socials, Irene is confused when a customer asks for her free coffee—it's frustrating enough when John (Shane Withington) is taking full advantage of his 'Free Coffee for a year' prize, without randoms trying to cadge one too!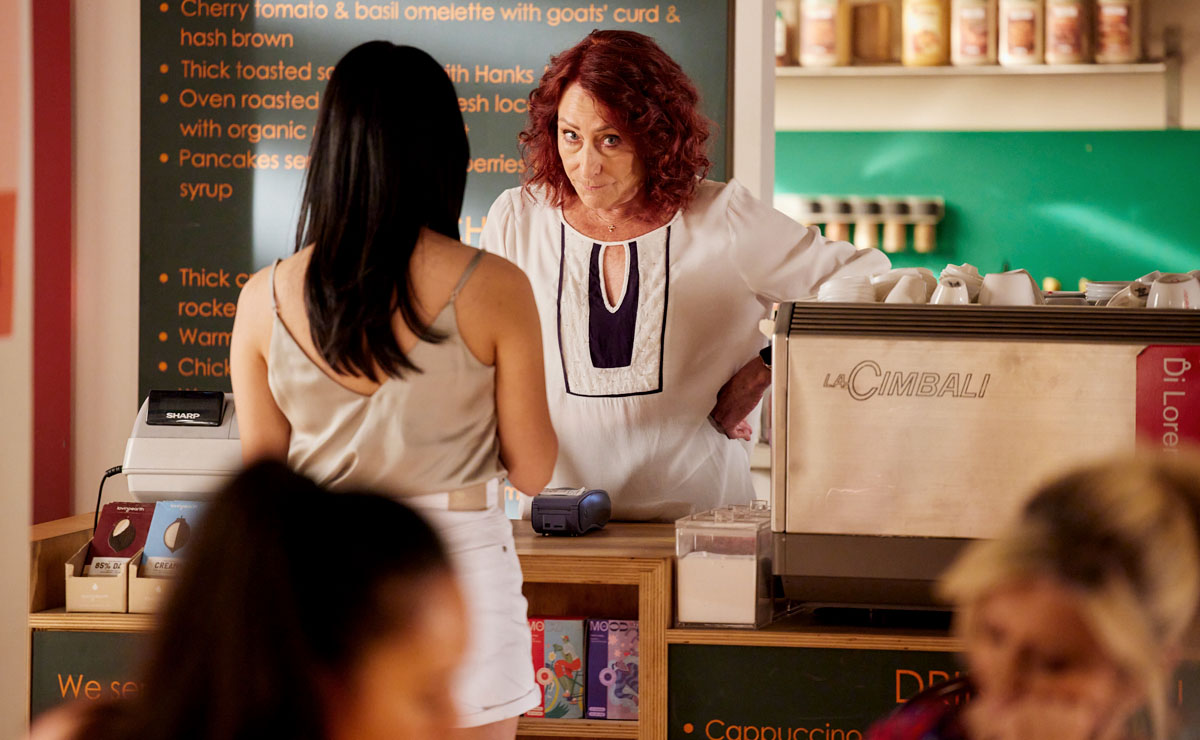 Irene is far from impressed when the customer then shows her the products she's bought and explains the offer, pointing out Kirby and Marilyn sat at the nearby table.
Marilyn laughs nervously as Irene asks to have a word with them in the kitchen…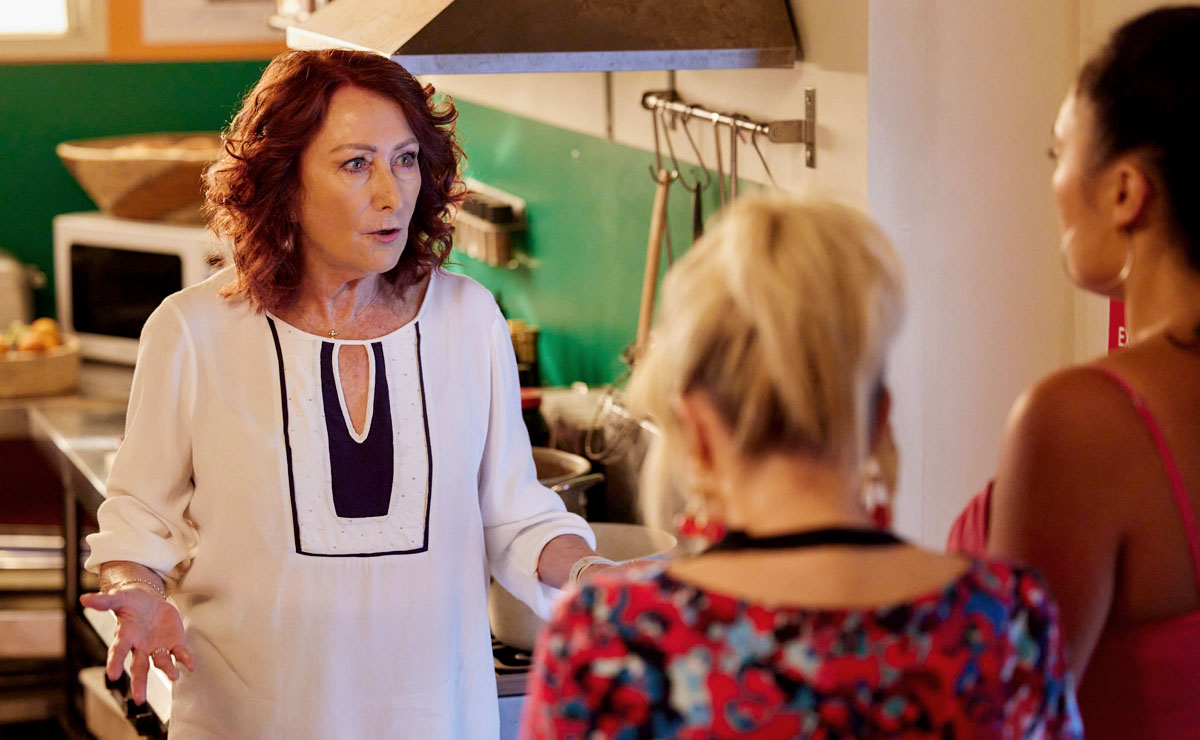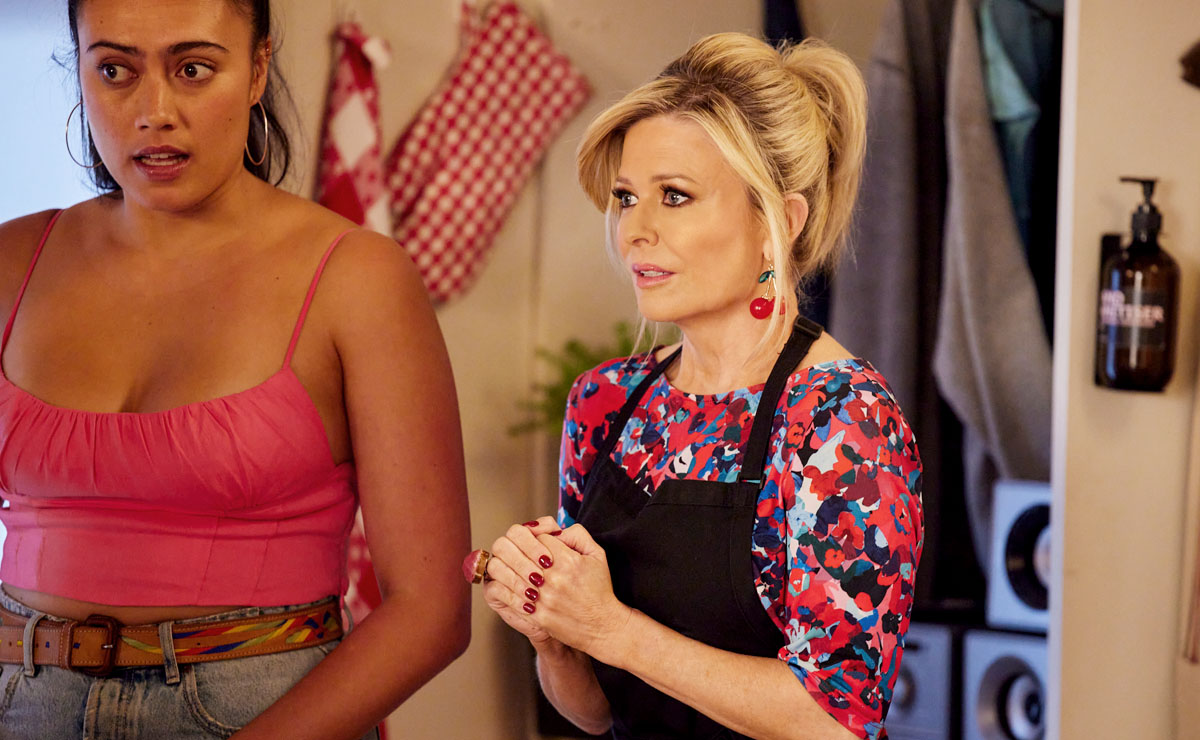 Marilyn has some explaining to do as Irene blasts her for giving away free coffee, she has no authority to give anything away! The situation doesn't get any better when Marilyn then offers to give Irene some free product samples as an apology, before attempting to recruit her as a brand ambassasor also!
Irene is at her wits end and simply tells the pair to get back to work. It's then Kirby's turn to be annoyed as she asks Marilyn why she didn't seek permission from Irene first—she repeatedly asked her whether Irene would be okay with it, and was told that she would be. Kirby's now fearful that her relatively new job could be on the line.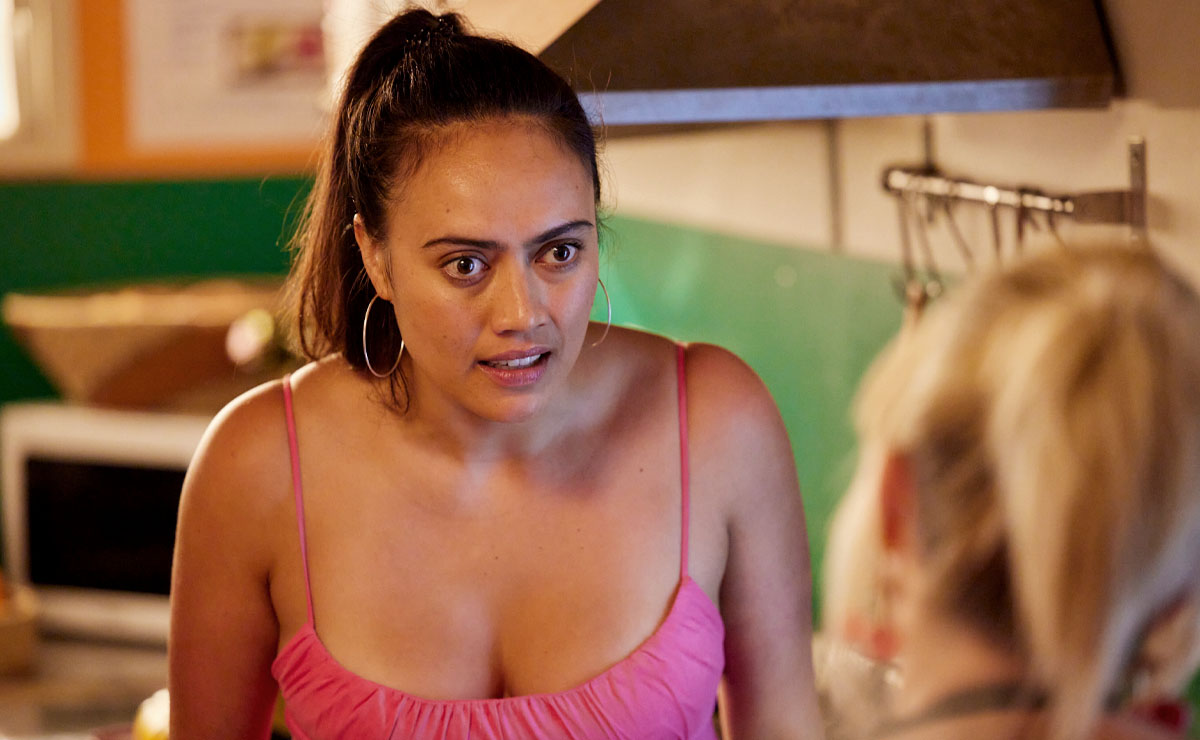 Marilyn later apologises to Irene, who points out that she took advantage of their friendship. Marilyn explains that she's stressed out about trying to get rid of the products before the next delivery comes in, with Irene asking her to do it on her own time in future.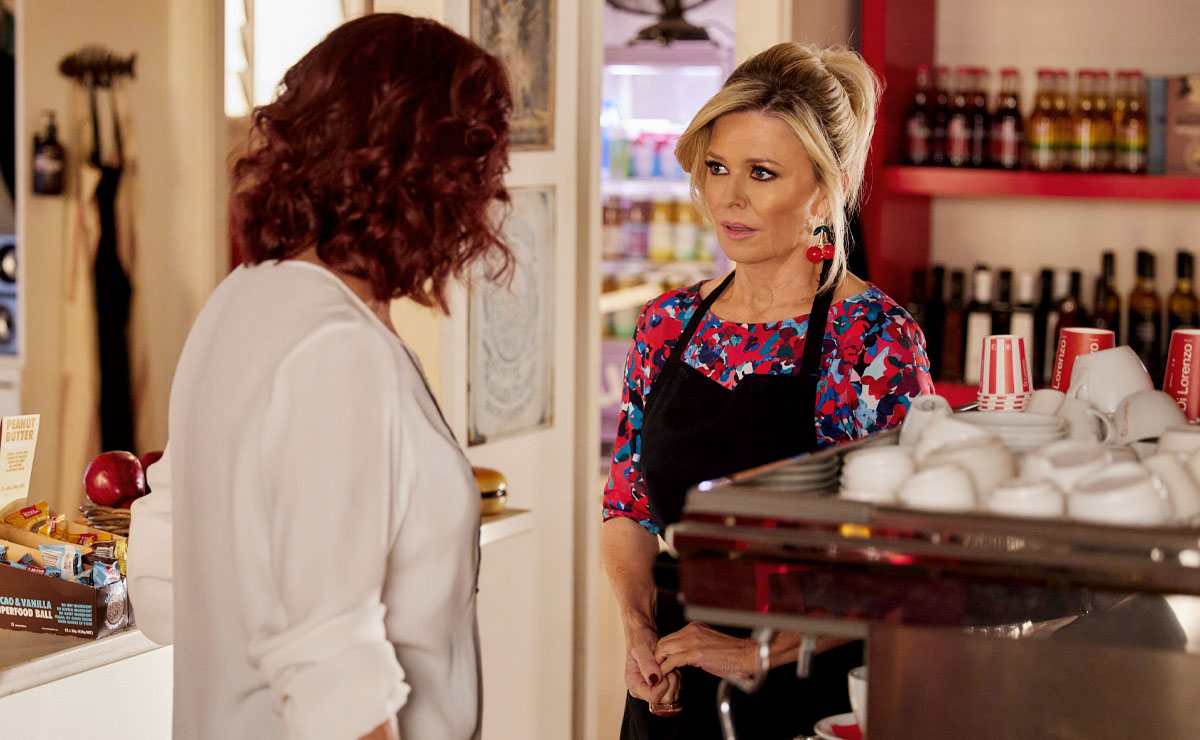 John is sat at the counter listening with interest, and when a large order for a whole box of sunscreen later comes in, Marilyn is delighted…. until she sees it's for the surf club. Marilyn drops the box at John's feet the next morning, whilst berating him for patronising her with his 'pity purchase'.
John pleads ignorance, but Marilyn continues to chastise him until Alf later mentions that he placed the order. Whilst Marilyn is forced to eat humble pie and apologise to John, she thanks Alf for his very kind gesture (double standards much?).
The next day, Roo (Georgie Parker) offers to help out by buying some products too. Marilyn again has no objection, and so gives her a demonstration of a face mask in the diner.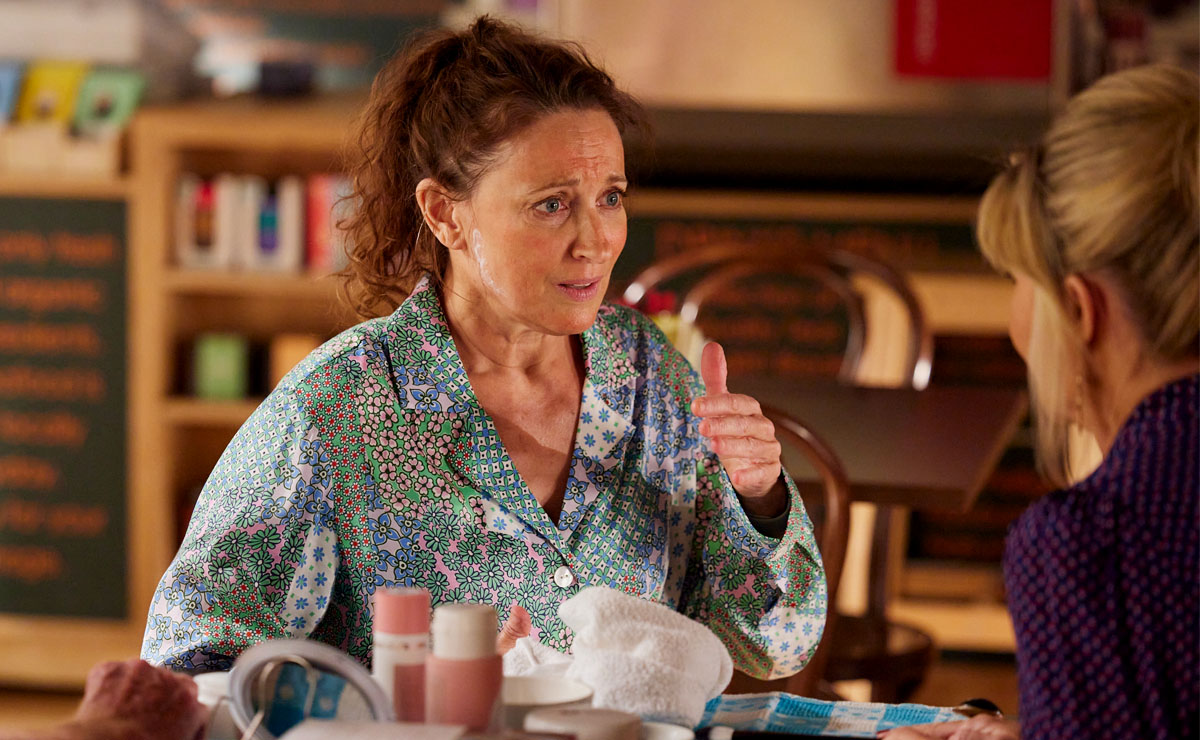 Things soon go awry though when Roo feels like her face is burning. Admitting that she hasn't tried the product herself yet, Marilyn is sure that it's just a slight tingle as the dead skin cells melt away.
But Roo is certain that this is not normal, it's clear that something else is going on. Luckily, Dr Bree (Juliet Godwin) is on hand in the apartment upstairs, who confirms that it looks like Roo is having an allergic reaction.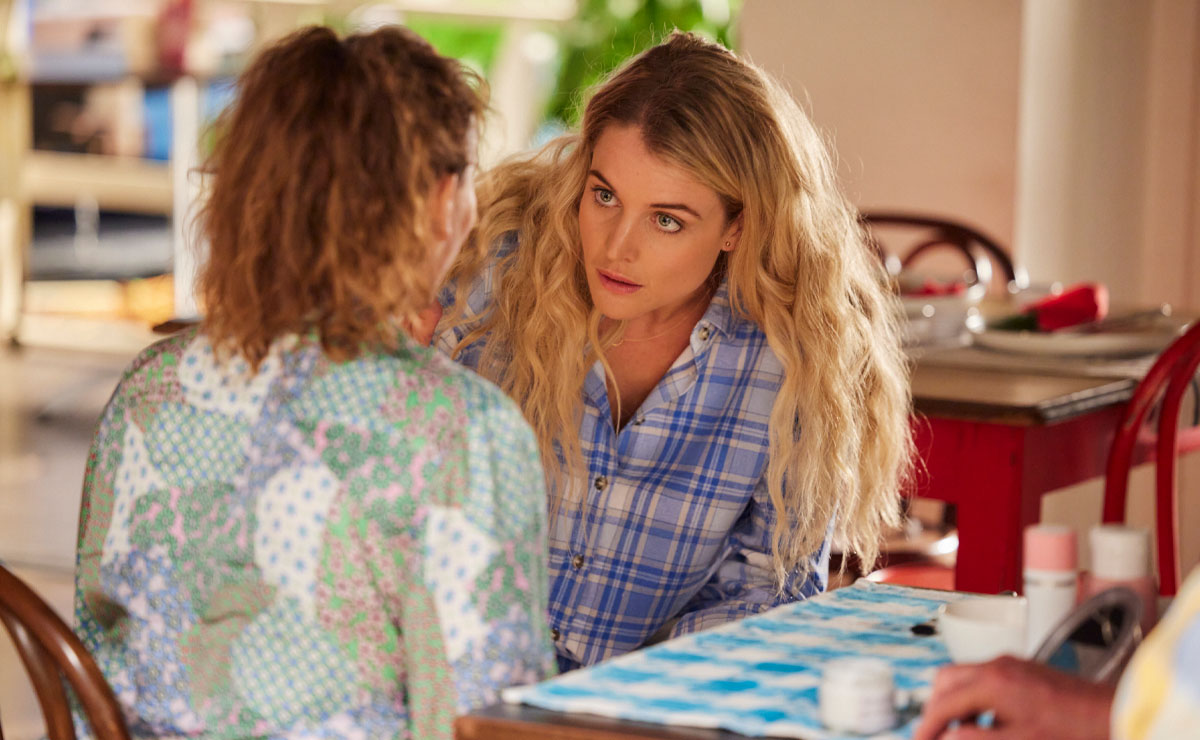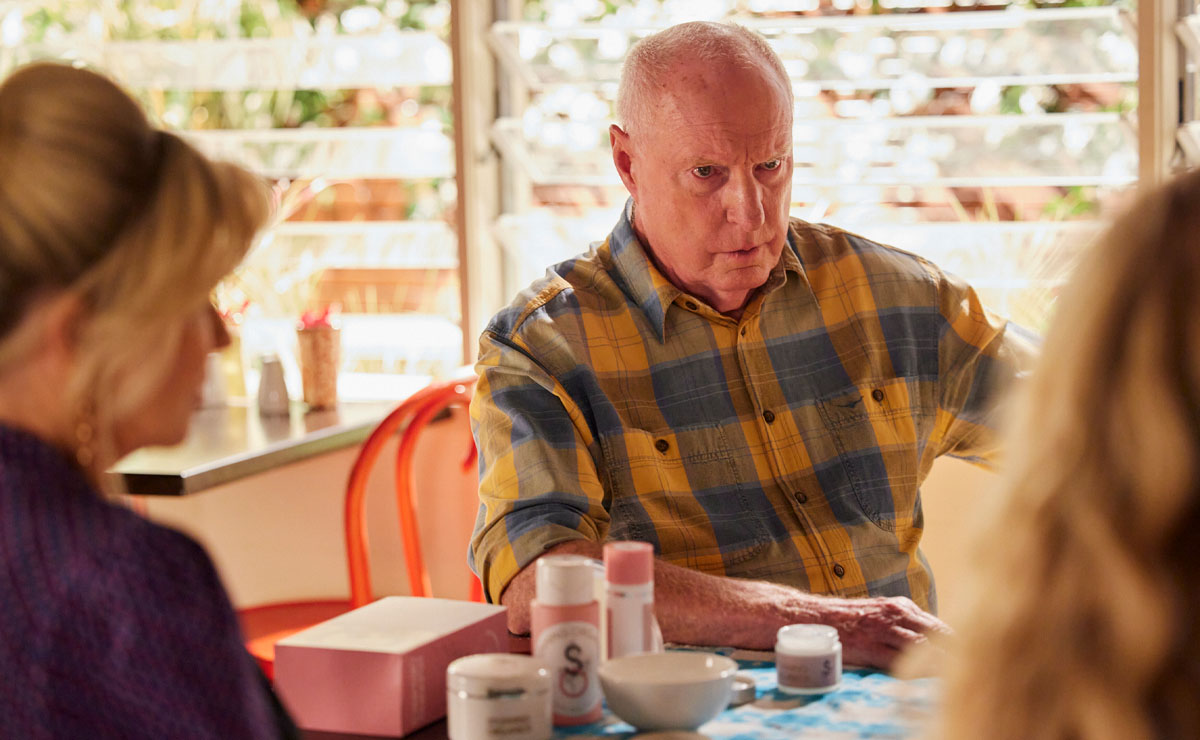 Marilyn finds that unlikely given that the product is supposed to contain all-natural ingredients, but as Alf reels off the list on the packaging he's dubious (even though they are indeed perfectly normal ingredients for such a product!).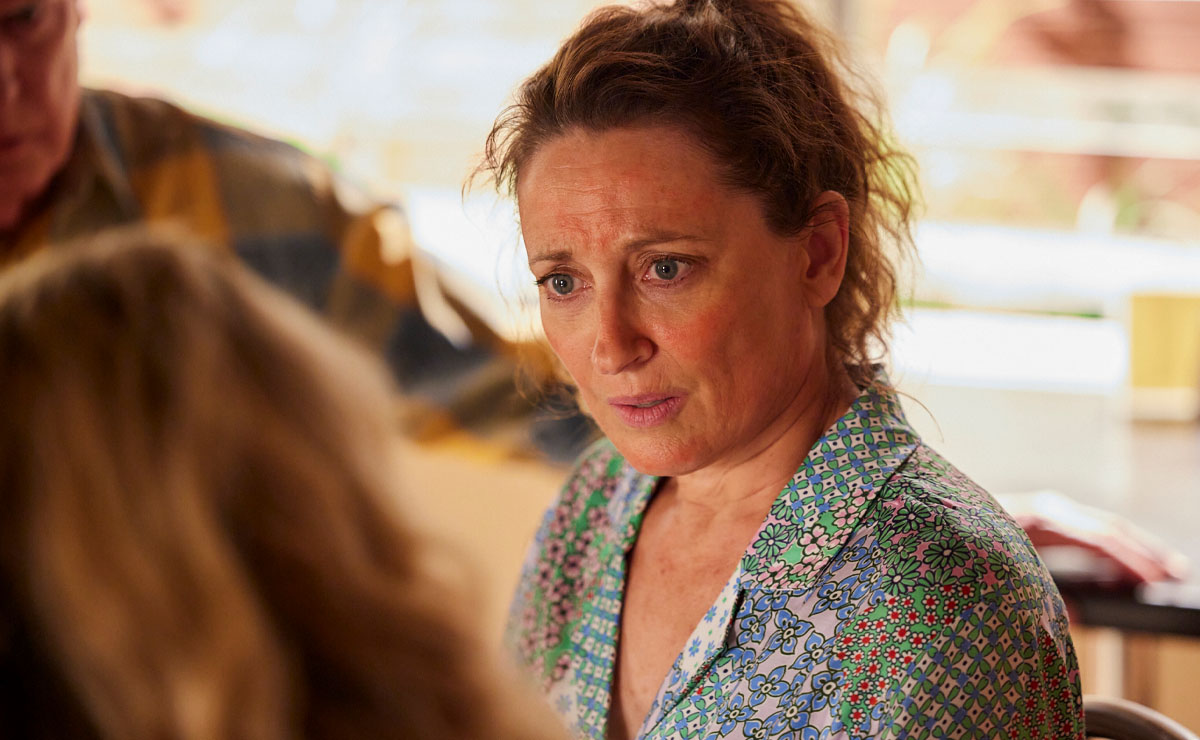 Whilst Bree tells Roo that there's no anaphylaxis occuring, she'd still like to take Roo to the hospital for further tests.
Marilyn is mortified, and finds herself unable to get in touch with anyone at Stunning Organics to find out anything further.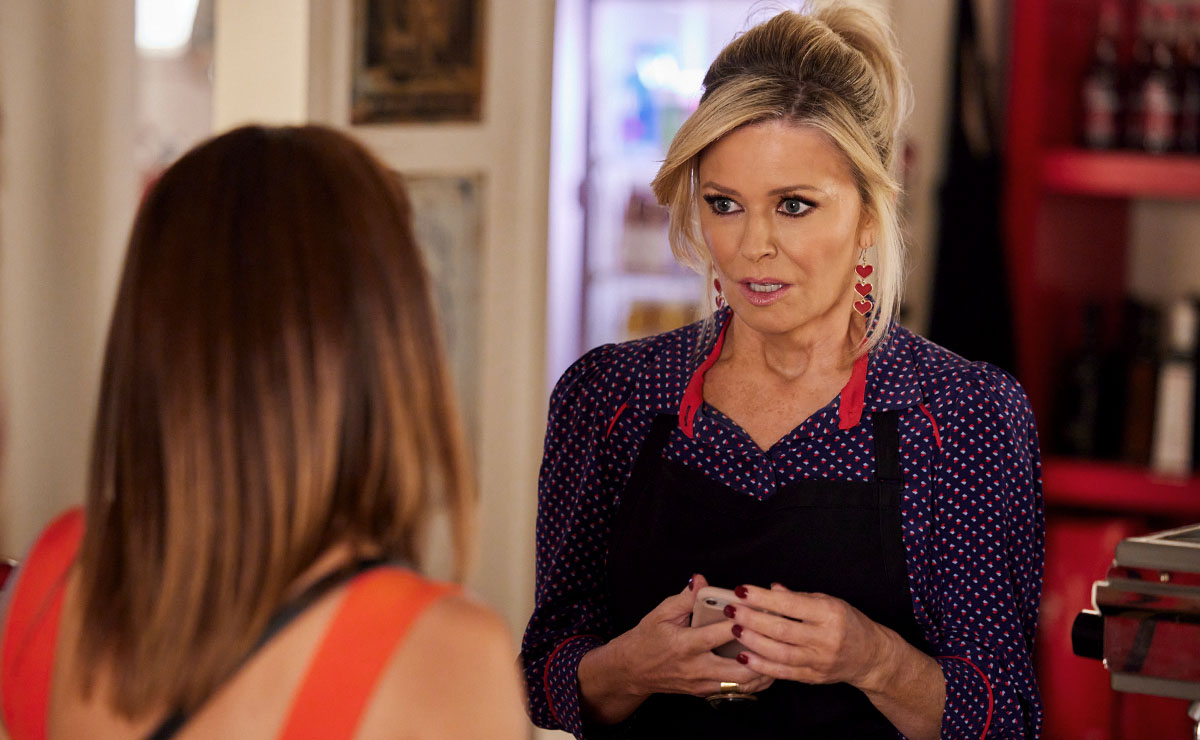 Alf's still stewing when he returns, as he explains that Roo is being kept in a while so they can keep an eye on her. Marilyn tries to apologise but he tells her that it's Roo that she should be apologising to, as he asks her exactly what sort of rubbish she's peddling…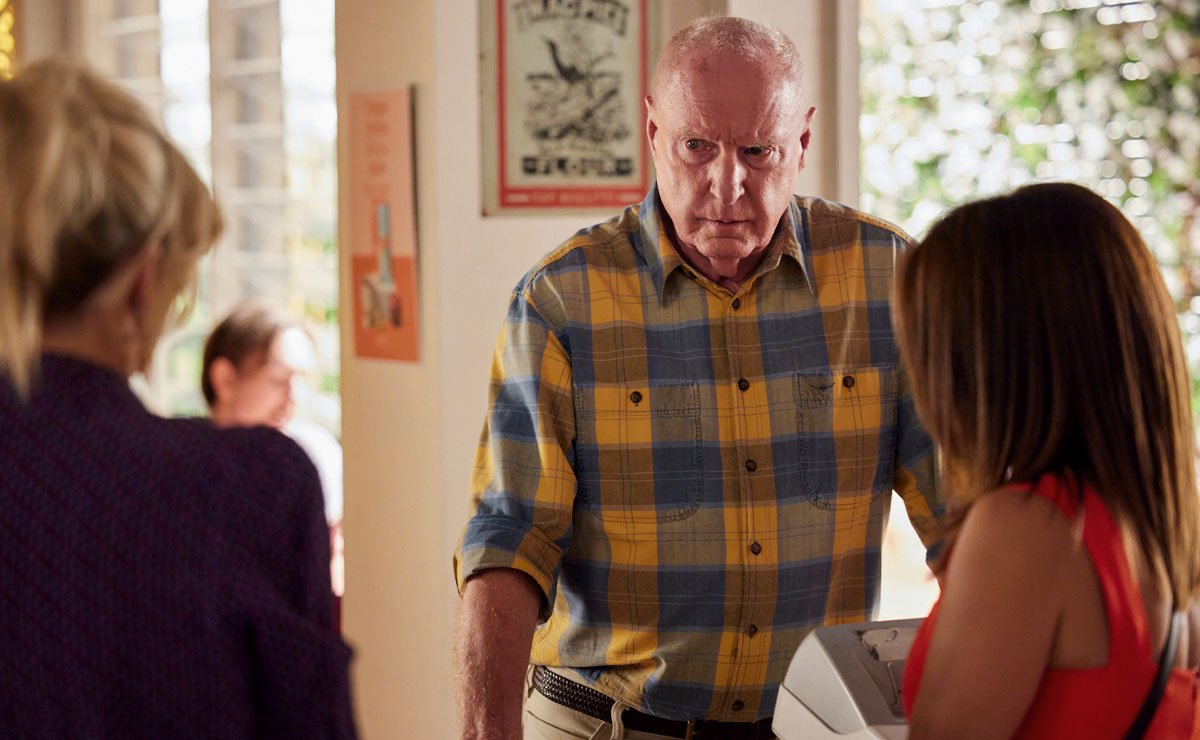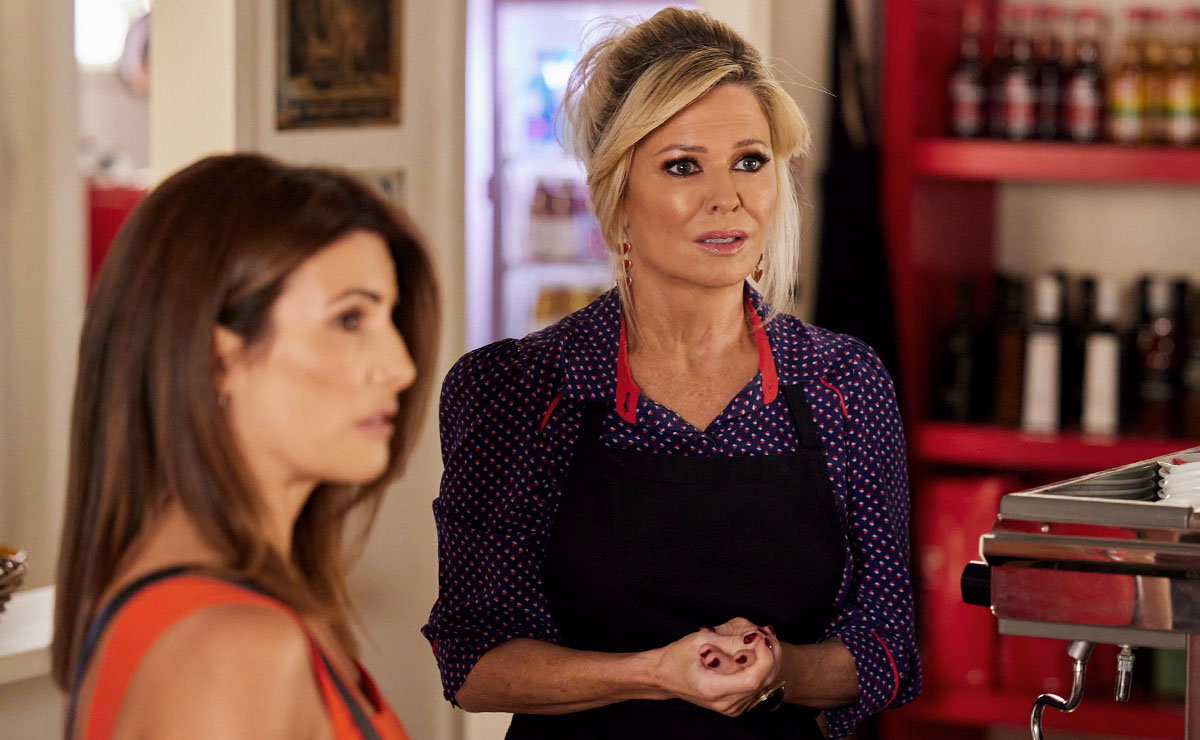 Was it simply a case of Roo having an unfortunate reaction to a perfectly natural ingredient… or is there something more shady going on with Stunning Organics?
---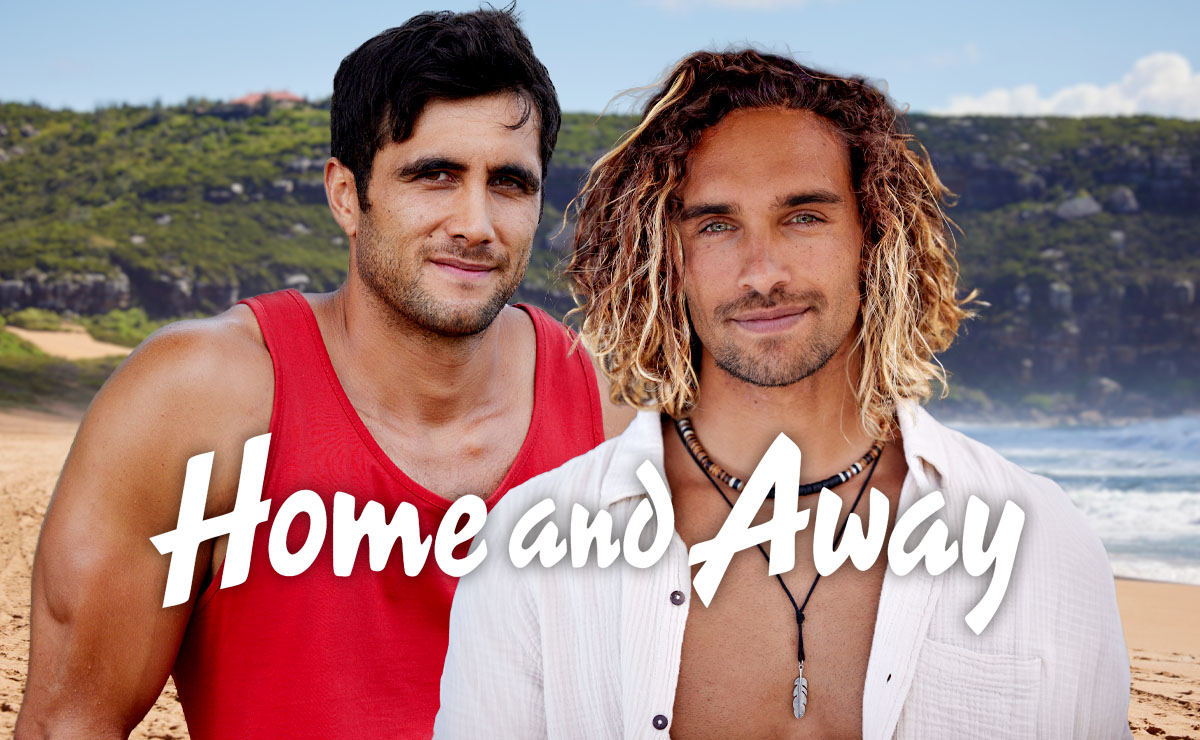 Tane and Felicity's world is rocked by the arrival of a new Parata – as Kahu arrives in Summer Bay.
---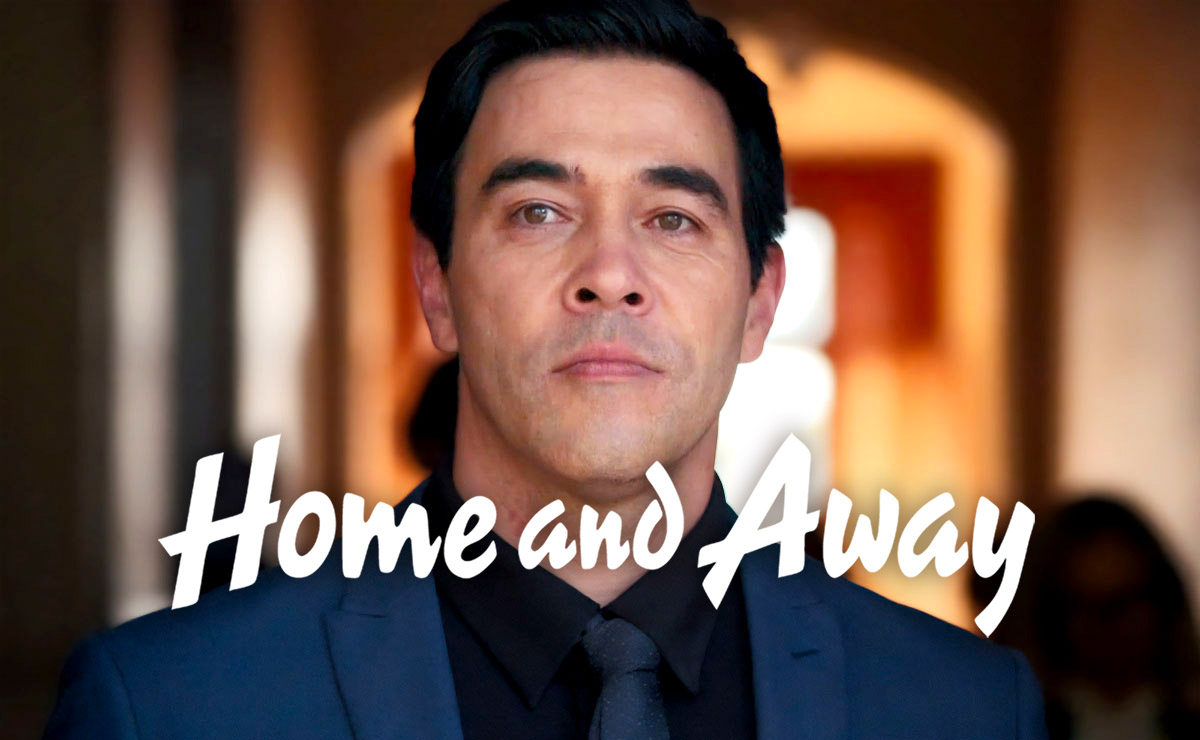 As Justin waits to hear if he'll be sent to prison, he says what could be his final farewells to his life in Summer Bay.
---
Monday 5th June (Episode 8011)
Justin learns his fate. Bree and Remi navigate intimacy. Tane has a surprise visitor.
Tuesday 6th June (Episode 8012)
Tane mixes family and business. Felicity adjusts to Hurricane Kahu. Lyrik plans their next move.
Wednesday 7th June (Episode 8013)
Eden seeks advice from Kirby. Mali offers his support to Mackenzie. Marilyn's in hot water with Irene.
Thursday 8th June (Episode 8014)
Xander and Rose clash. Marilyn falsely accuses John. Justin's counselling is off to a fiery start.
Friday 9th June (Episode 8015)
Xander considers a career change. Marilyn's makeover ends in disaster. Justin makes a breakthrough.
Spoilers in your inbox every weekend!