Home and Away Spoilers – A new Parata arrives in Summer Bay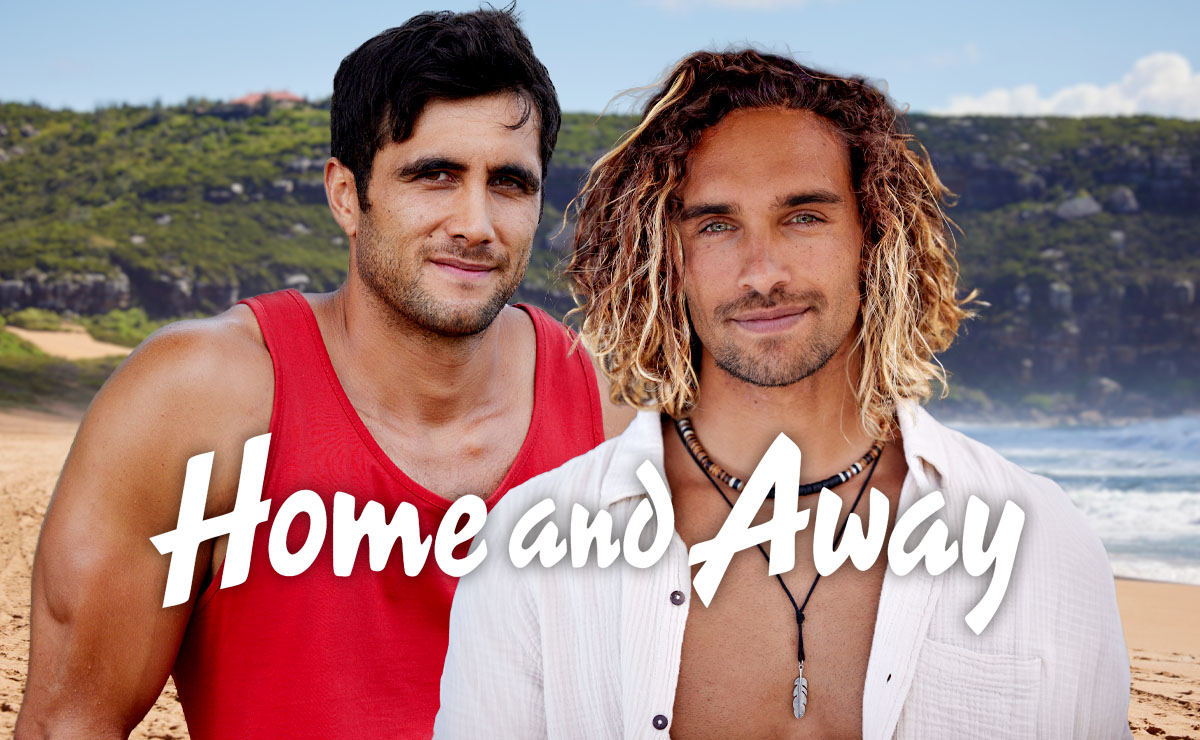 Next week on Home and Away in the UK, Tane and Felicity's world is rocked by the arrival of a new Parata – as Kahu arrives in Summer Bay.
Tane's (Ethan Browne) had his fair share of family goodbyes over his three years on the show. But just as life seems to be settling down for the newlywed—who is now the last Parata standing in Summer Bay—a surprise arrival is set to shake things up.
After their low-key wedding, to which only Cash (Nicholas Cartwright) and Eden (Stephanie Panozzo) were invited to act as witnesses, Tane and Felicity (Jacqui Purvis) spent a short honeymoon in New Zealand spending time with the extended Parata whānau.
What they weren't expecting was for one of those family members to follow them straight back to Summer Bay!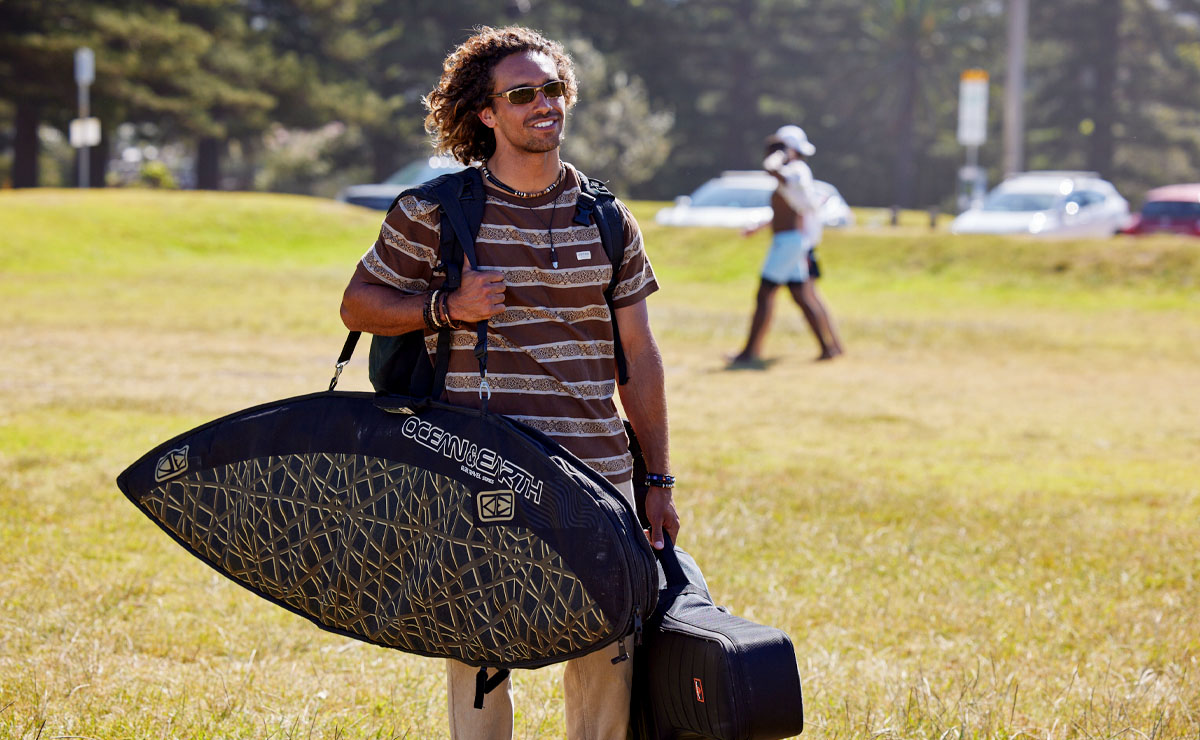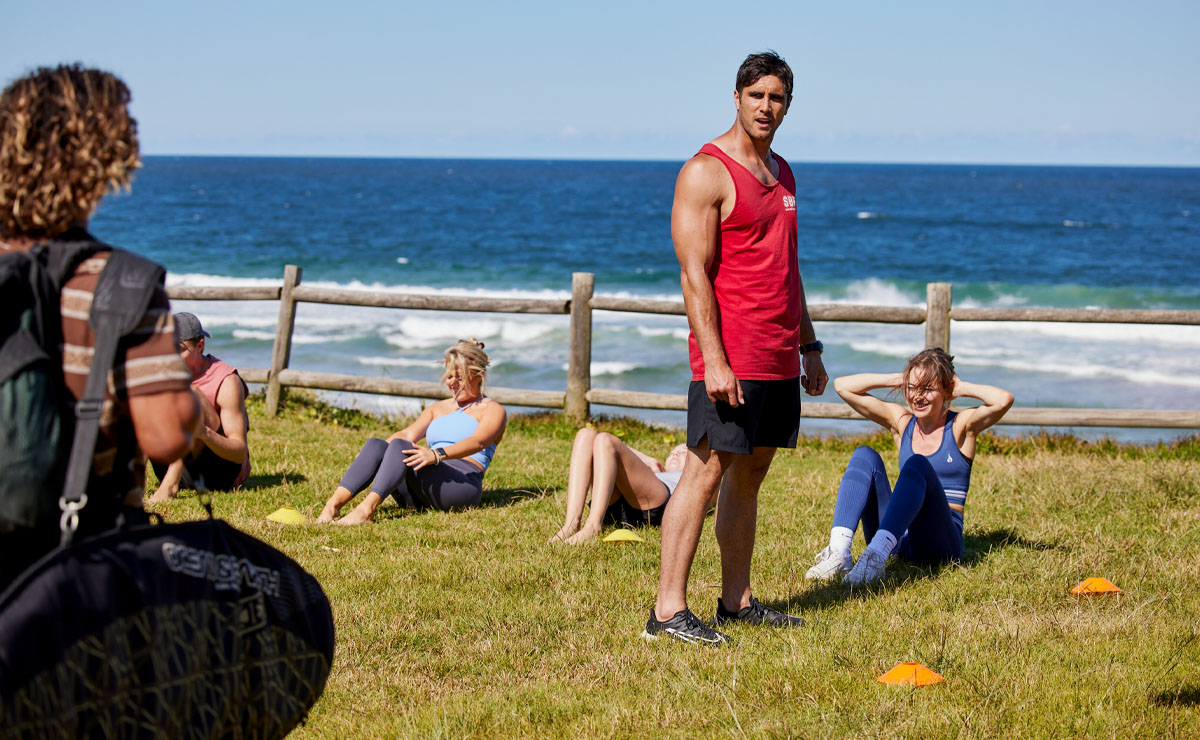 Tane is taking a gym class near the beach when his cousin Kahu (Jordi Webber) springs up unannounced. Tane is ecstatic to see him, as Kahu reminds him of his invitation to visit 'any time'.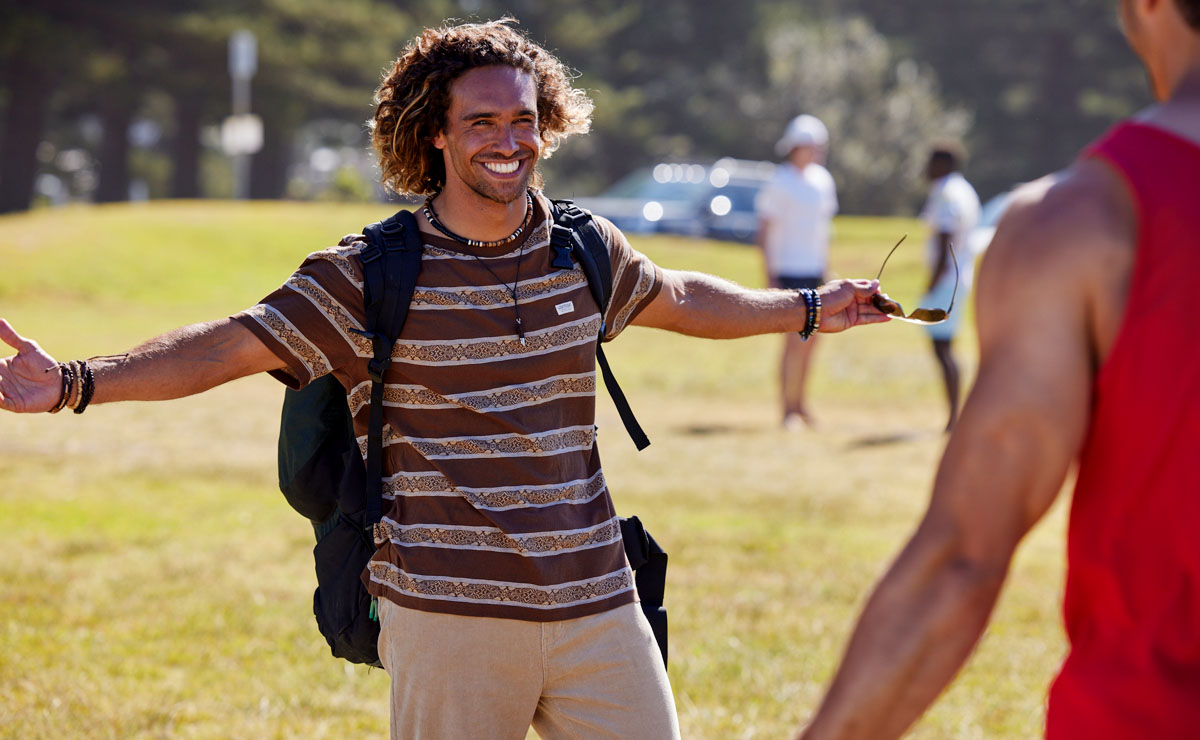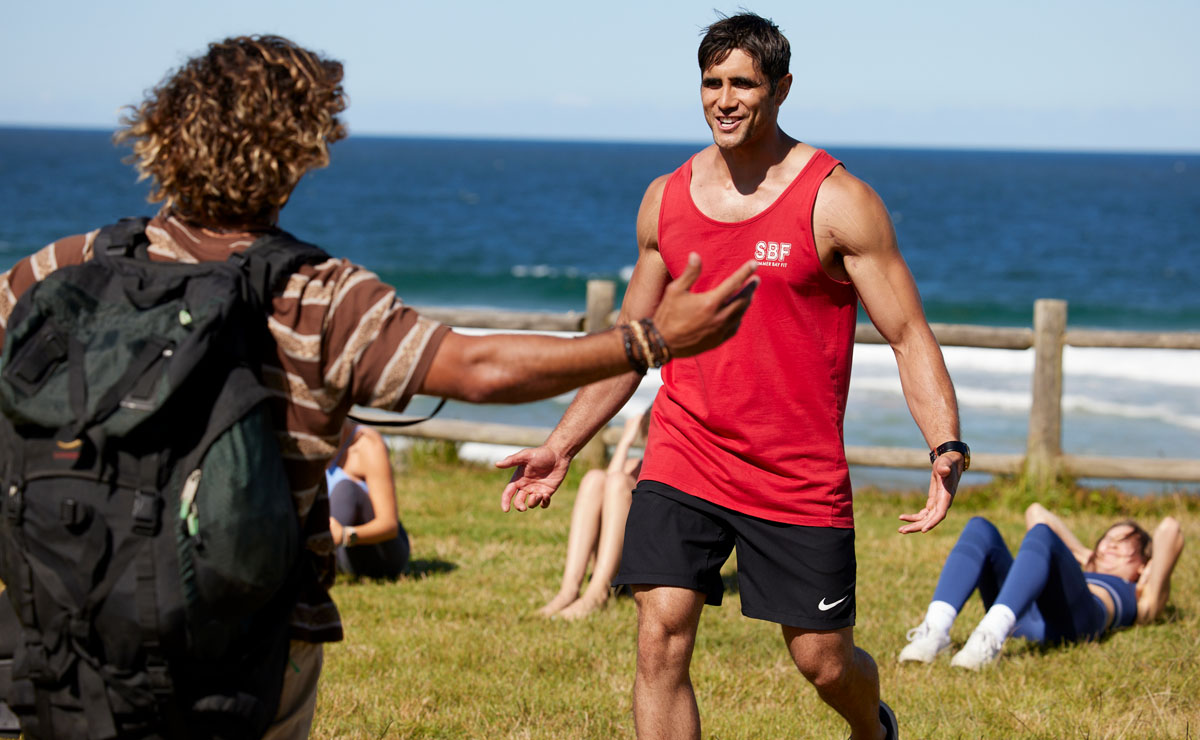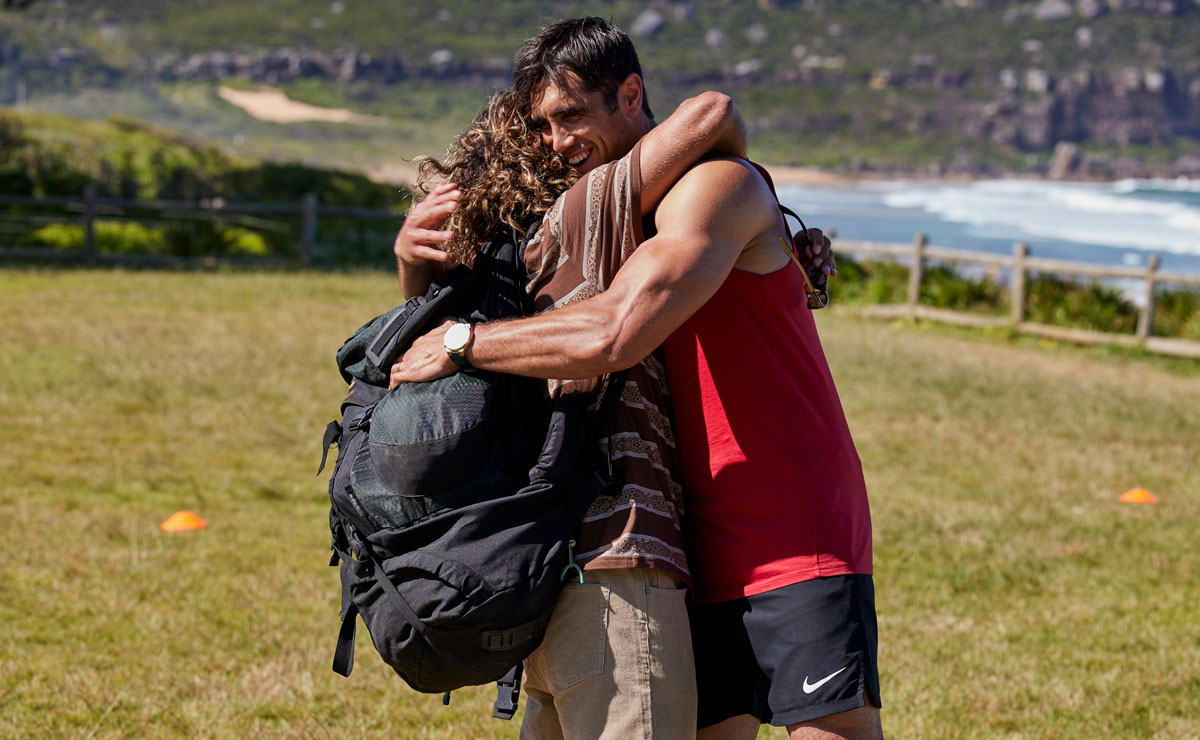 Flick is also happy to see Kahu when Tane takes him up to Salt… or at least she is until Kahu asks if he can crash at their place, whilst admitting that he's got no firm idea of how long he plans to stay. Tane is all too happy to put his cousin up, pointing out that they have tons of room, as Flick puts on a brave face and reluctantly agrees.
"Flick likes Kahu but wonders why he's here and how long he's staying," Jacqui told Aussie magazine TV Week. "She's still in the honeymoon phase and doesn't want anyone to steal her love away."
That evening, as the three share pizzas, Tane explains that Kahu spent so much time at their place growing up that he was practically a fourth brother (albeit one that hasn't been mentioned in the past three years).
When Tane and Kahu start jamming a cheeky little Māori song, He Puru Taitama, on their guitars, Flick can't help but smile. It's clear how pleased Tane is to have some of his whānau around him again.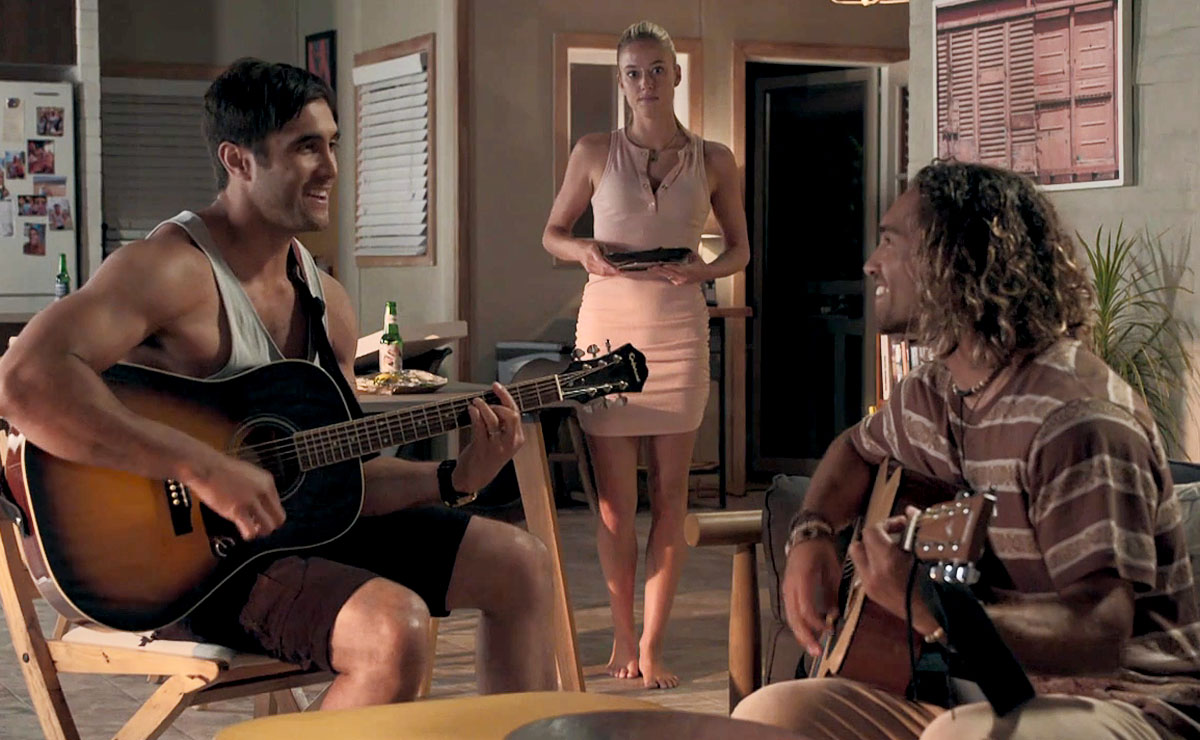 "I haven't seen you smile like this since Nik left" Flick later comments to Tane, but their conversation is soon interrupted by Kahu blaring some loud music out of Nik's room… music which isn't quite to Flick's taste. As Tane heads to bed, it's clear that Flick is already tired of the new arrangement.
The next morning, Tane can see that Flick is subdued, and assures her that Kahu won't be around for long. Flick admits that she was getting used to having Tane all to herself.
When Tane says that he's going to be spending the day looking for a new personal trainer for the gym, both Tane and Flick are thrown when Kahu puts himself forward for the job… it's certainly the last thing that Flick wants to hear!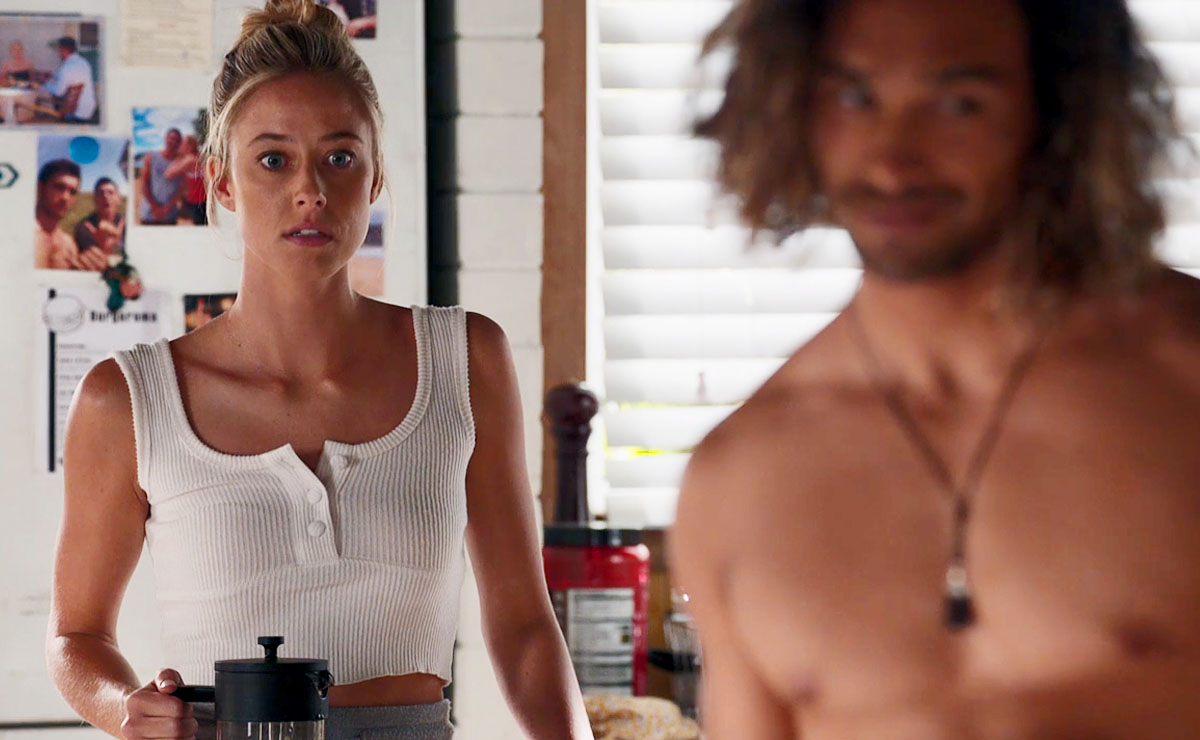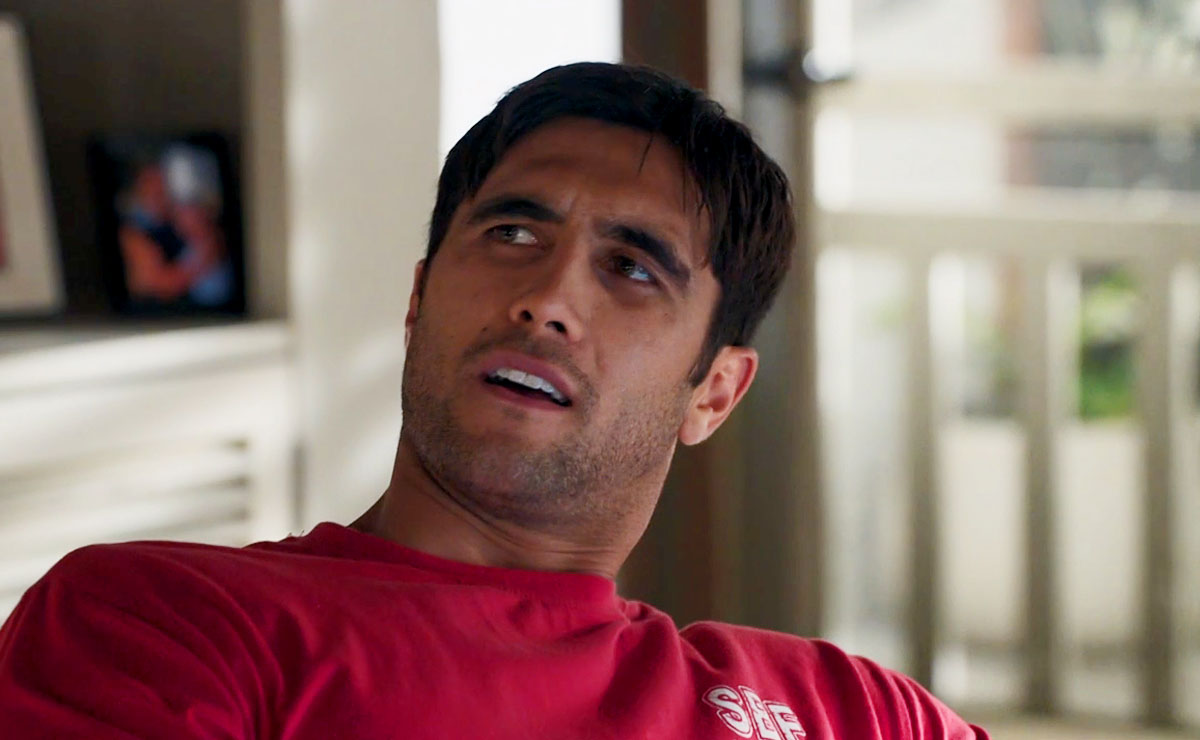 Pleased to have some family on board, Tane is taking Kahu to the surf club when he then drops the bombshell that he doesn't actually have a PT qualification, but just figures he can wing it as he knows his way around a gym.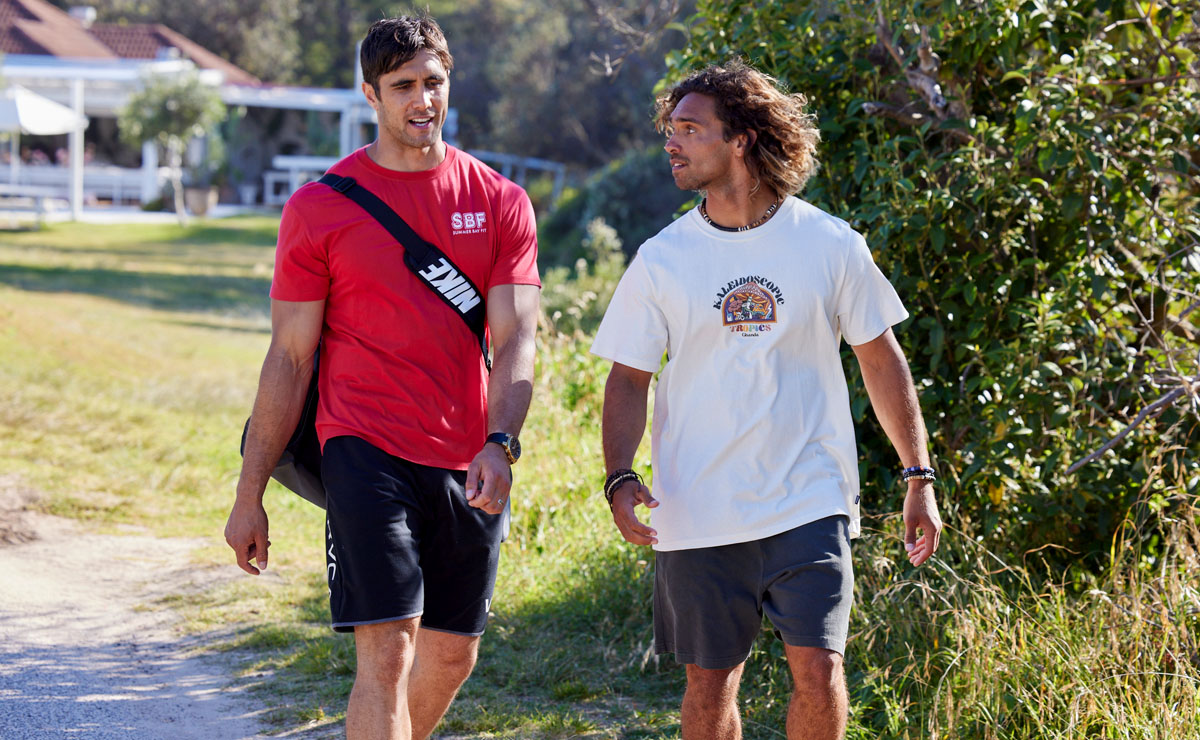 As Tane begins to explain that Kahu won't legally be allowed to train anyone, they bump into Alf (Ray Meagher).
As Tane introduces them, Kahu is quick to say that he's scored a job at the gym, something Alf is pleased to hear as he promises to sort out the necessary paperwork.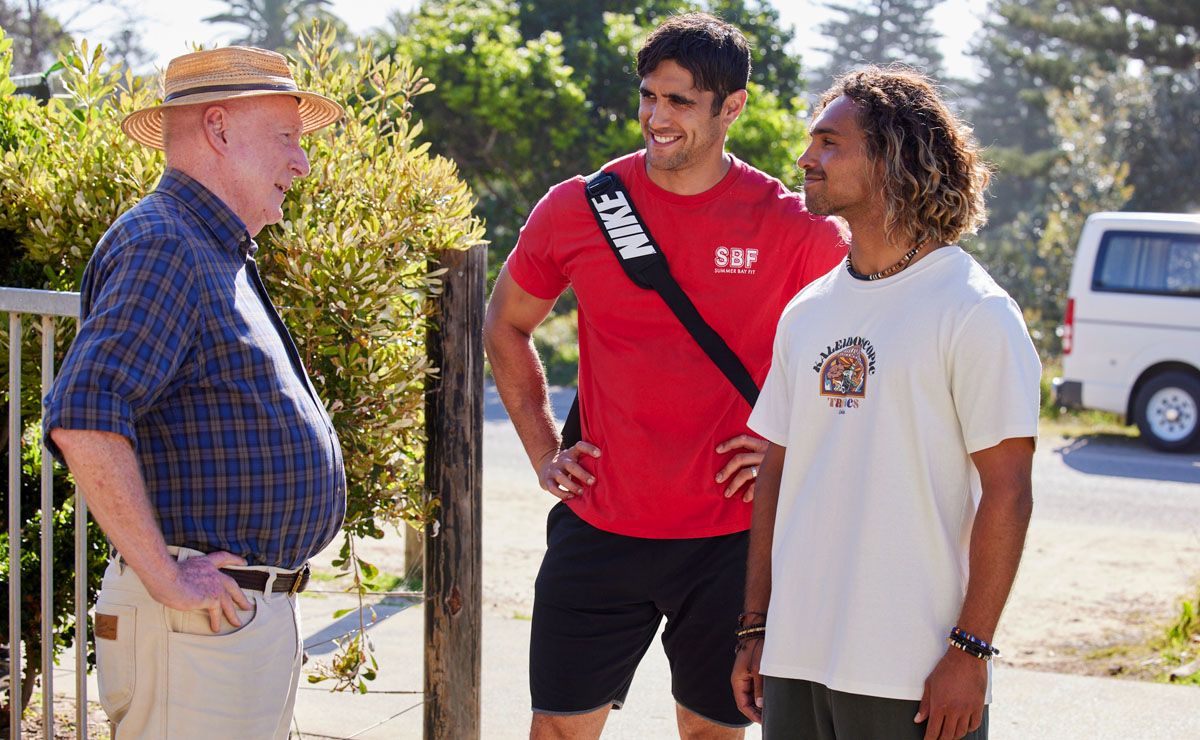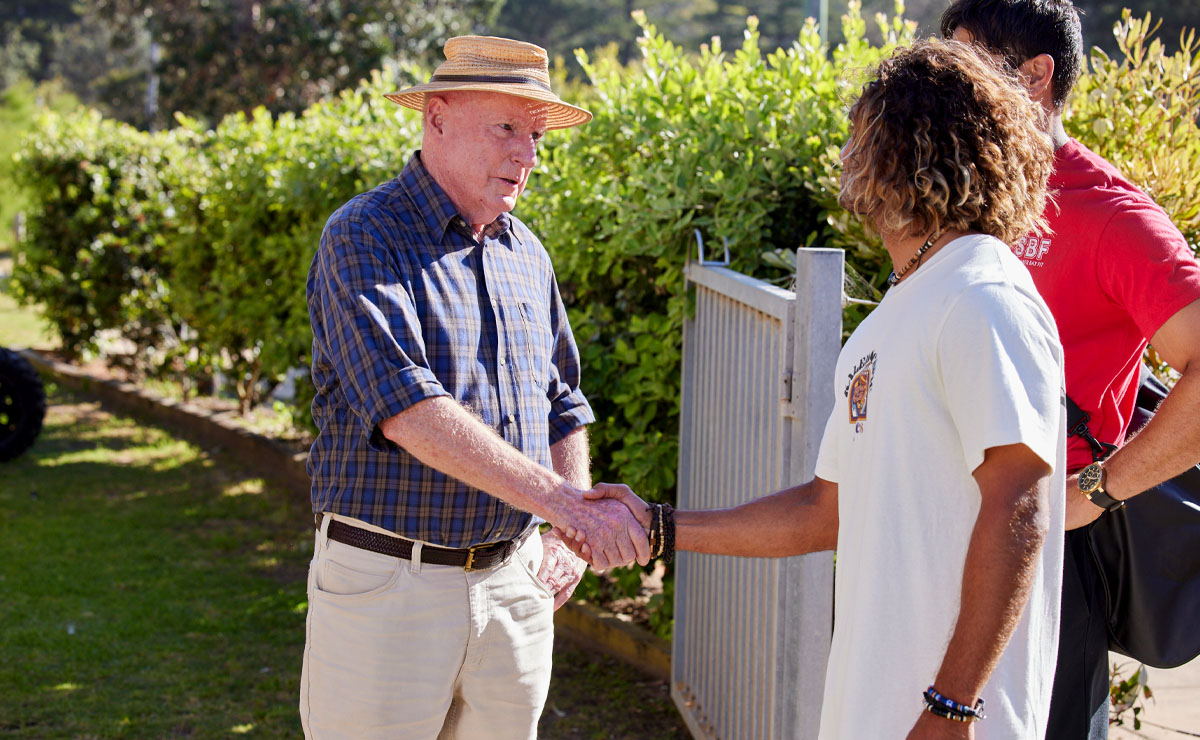 It seems Tane now has no choice in the matter, but rather than give in to temptation, he reiterates that Kahu won't be going anywhere near clients—he'll be strictly on admin duties.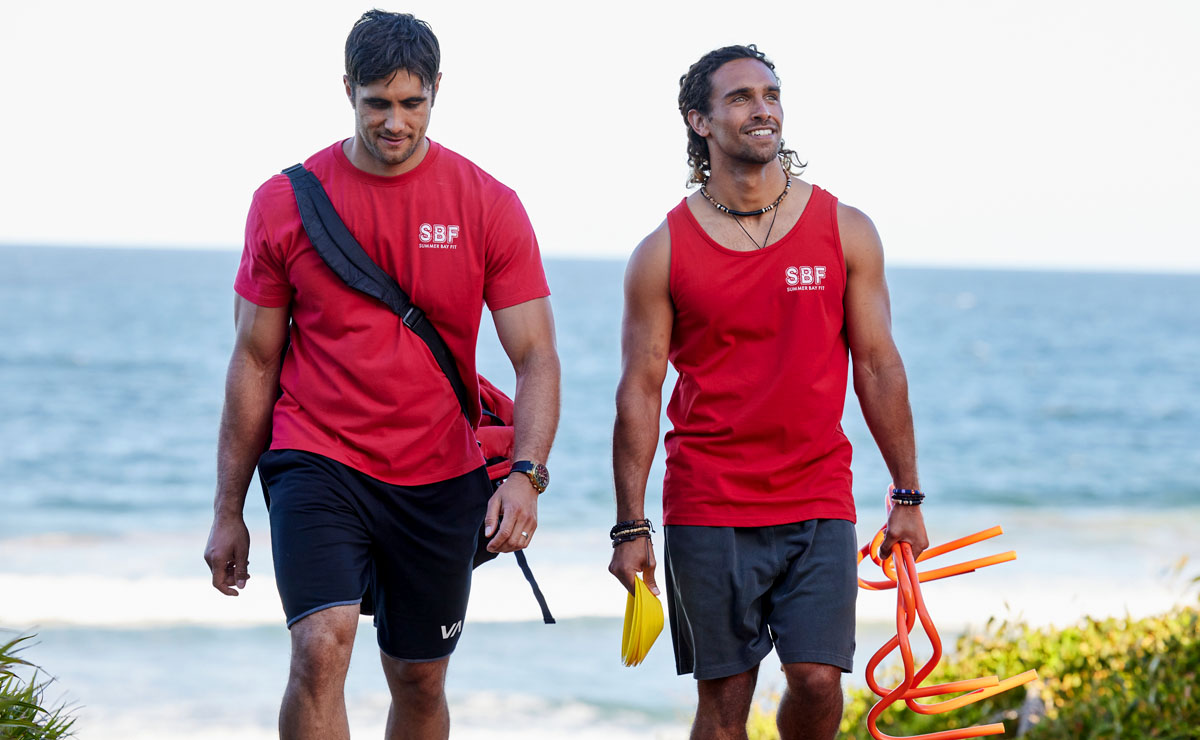 Despite Tane's assurances, Flick doesn't agree that hiring Kahu is going to be productive. Now that Tane's got to train up Kahu, it's only created even more work as he continues his search for a personal trainer.
In the meantime, after being introduced to Cash, Kahu is quick to try and sign him up for a gym membership.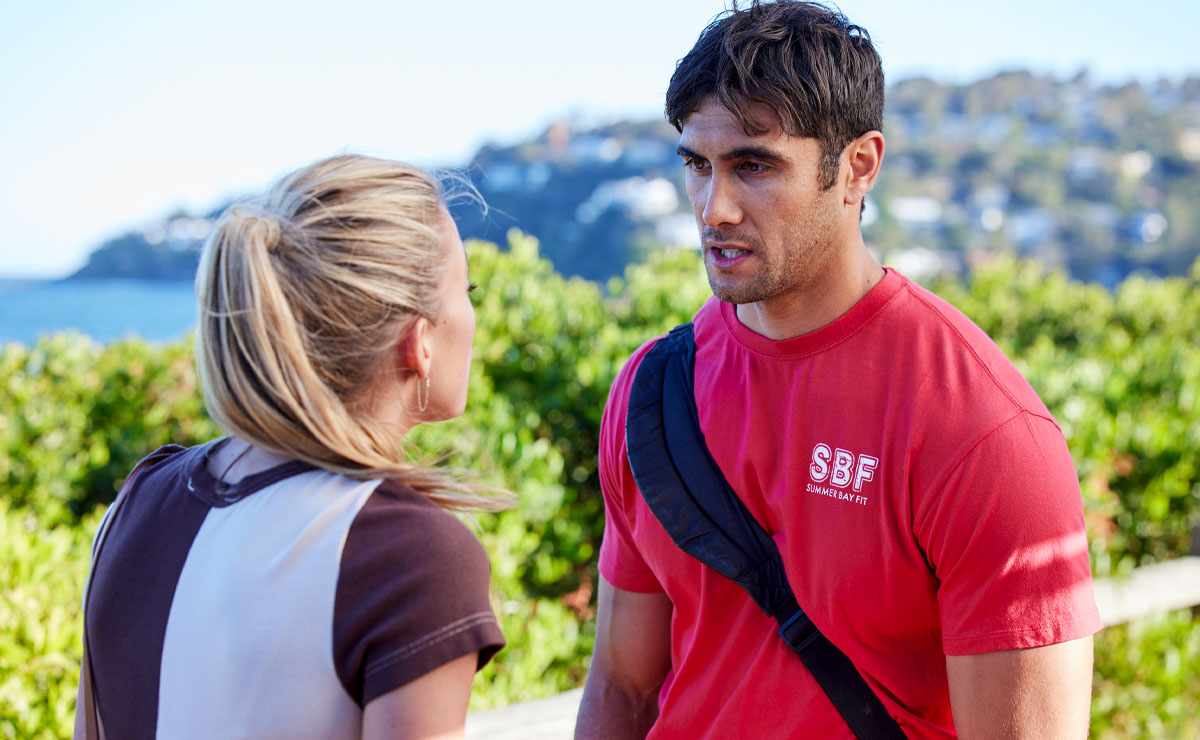 As Flick later offloads to Cash, she's forced to admit that she may be blowing things out of proportion by being angry at Kahu for disrupting her time with Tane.
Cash tells her that Kahu seems okay to him, and that she'll need to find some compromise if she's to have a happily married life with Tane—he is missing Nik after all.
Flick tries her best to put her misgivings behind her as she later makes a grand gesture to Kahu, but could she and Tane actually have a real cause for concern…?
---
First finding fame as part of Kiwi boyband Titanium back in 2012, actor Jordi Webber almost felt like the part was made for him.
"(The producers) wanted Kahu to be super free, super surfy and Māori and, at the time, I was travelling the east coast of Australia, living in a van," Jordi told NZ publication Stuff.
"I fit the bill perfectly in terms of the energy and the person they wanted. That's how I ended up there."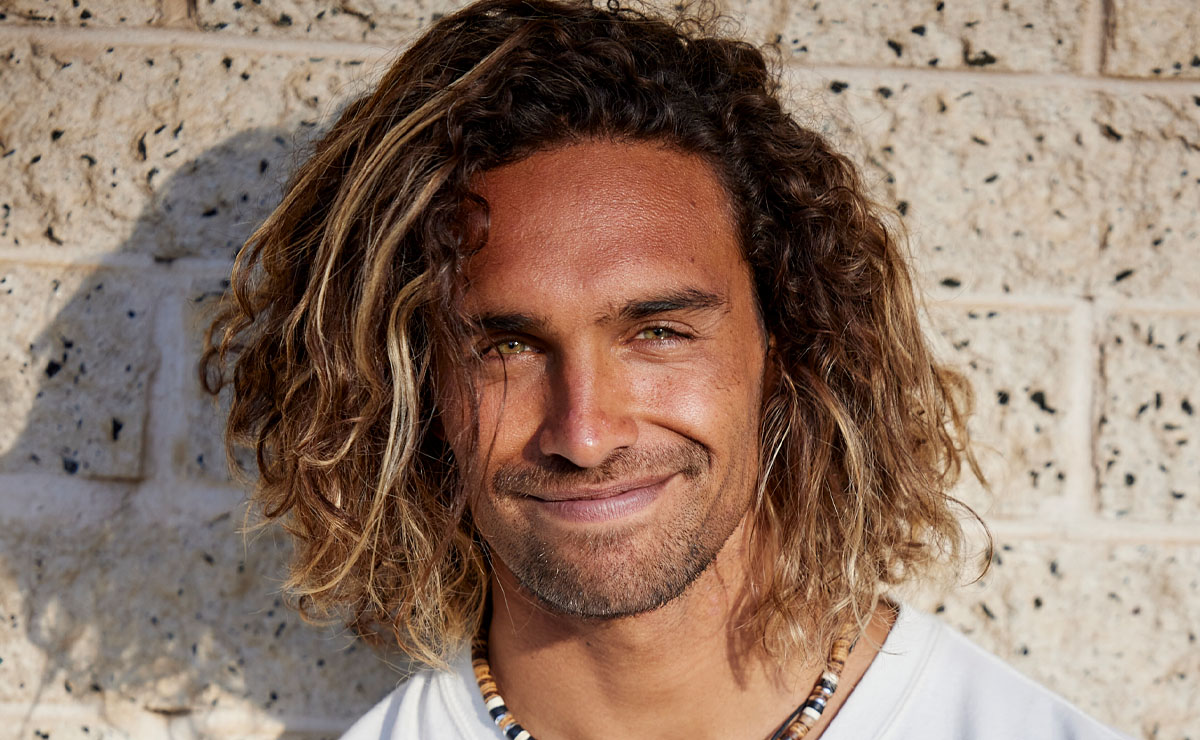 "I just had to turn up the charm, turn up the cheek," he added. "I've got plenty of cousins – as do most people from back home – like Kahu. It was quite easy to kind of channel that and I also definitely sprinkled some of my own my free, playful cheer in there."
As luck would have it, the former Power Rangers Ninja Steel and Shortland Street star didn't have too many worries about whether he'd be able to slot in to the Parata family.
"I actually already knew Ethan. I am really good friends with Rob Kipa-Williams (Ari) and Kawakawa Fox-Reo (Nikau), so I'd met Ethan whilst catching up with the boys in Oz," Jordi stated. "We got along, but I didn't know him super well. And then when him and I got to filming we became close which is really cool."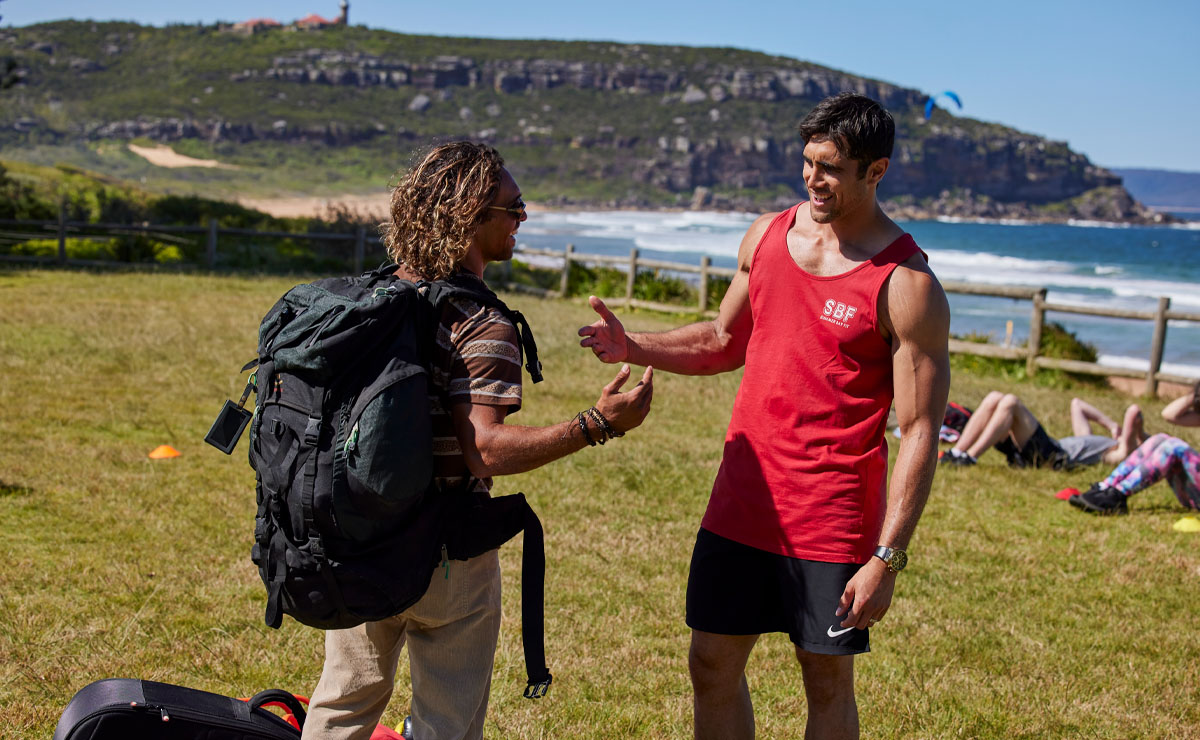 Jordi also noted that Kahu's stay at the Parata house, in Nikau's old room, also happened to bring about a strange parallel…
"When Kawa came back from Europe, he crashed out with me for a couple of days and it's really funny that while I was using his room on the show, he was using my bed in real life," he laughed.
---
Monday 5th June (Episode 8011)
Justin learns his fate. Bree and Remi navigate intimacy. Tane has a surprise visitor.
Tuesday 6th June (Episode 8012)
Tane mixes family and business. Felicity adjusts to Hurricane Kahu. Lyrik plans their next move.
Wednesday 7th June (Episode 8013)
Eden seeks advice from Kirby. Mali offers his support to Mackenzie. Marilyn's in hot water with Irene.
Thursday 8th June (Episode 8014)
Xander and Rose clash. Marilyn falsely accuses John. Justin's counselling is off to a fiery start.
Friday 9th June (Episode 8015)
Xander considers a career change. Marilyn's makeover ends in disaster. Justin makes a breakthrough.
Spoilers in your inbox every weekend!