Home and Away Spoilers – Justin shot in botched Andrew rescue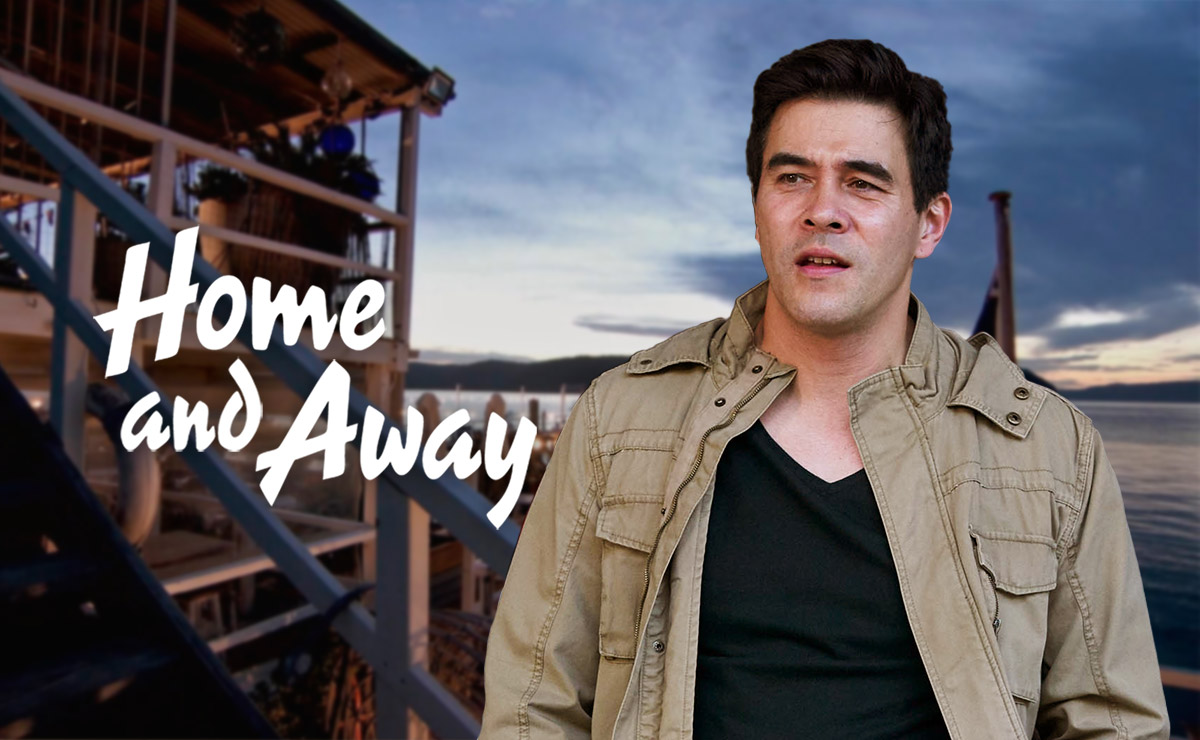 This week on Home and Away in Australia, as Justin and Cash make another attempt to rescue Andrew, Justin's desperation ends with him getting shot.
The case of Andrew (Joshua Hewson) has stepped up a gear in recent weeks. Andrew first arrived in Summer Bay in April, when he left a note in Justin's bag pleading for help. Justin found him collapsed and malnourished in a nearby house, and when his condition improved, he was very unwilling to discuss what had happened or where he'd come from.
Cash (Nicholas Cartwright) thought he'd made a breakthrough when a woman arrived at Yabbie Creek Police Station claiming to be Andrew's long-lost mother Esther, who hadn't seen him since he was taken by his father at just 4 years old.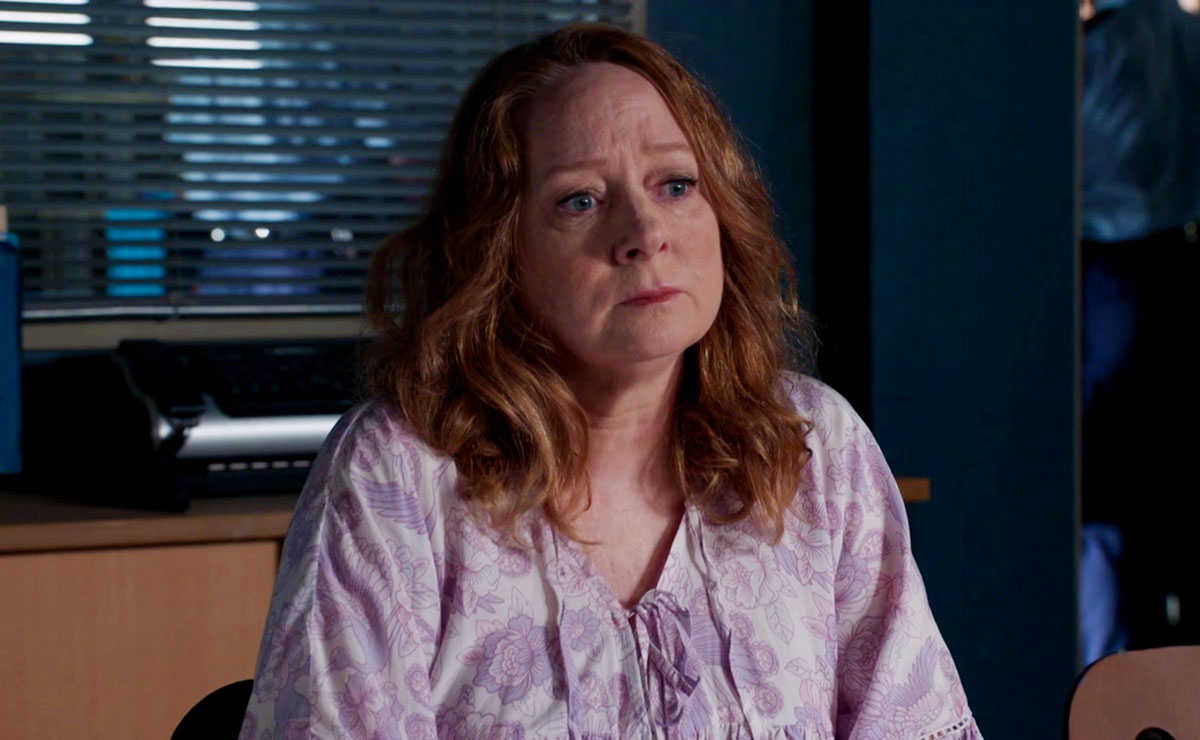 In reality, the woman who had arrived in Summer Bay was actually Margot (Mandy McElhinney), the leader of Vita Nova, the mysterious doomsday cult of which Andrew's father had been a member.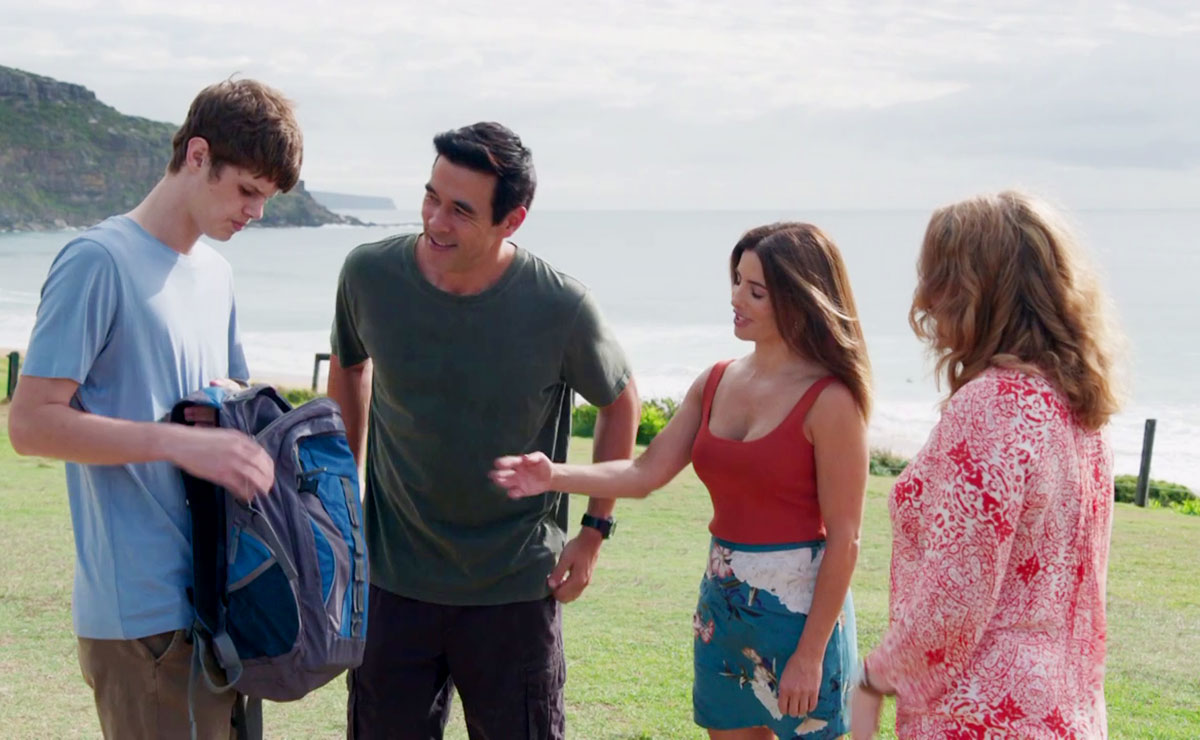 Playing the part of a desperate mother who was delighted to have found her son, 'Esther' quickly won over Cash, Justin (James Stewart) and Leah (Ada Nicodemou). Andrew eventually decided to leave Summer Bay with the woman, leaving Justin and Leah sad to see him go, but delighted to have reunited Andrew with his mother.
Or so they thought.
Once back at Vita Nova's headquarters, Andrew found himself being punished by Margot as she repeated the group's mantra that "we are only as strong as our weakest link."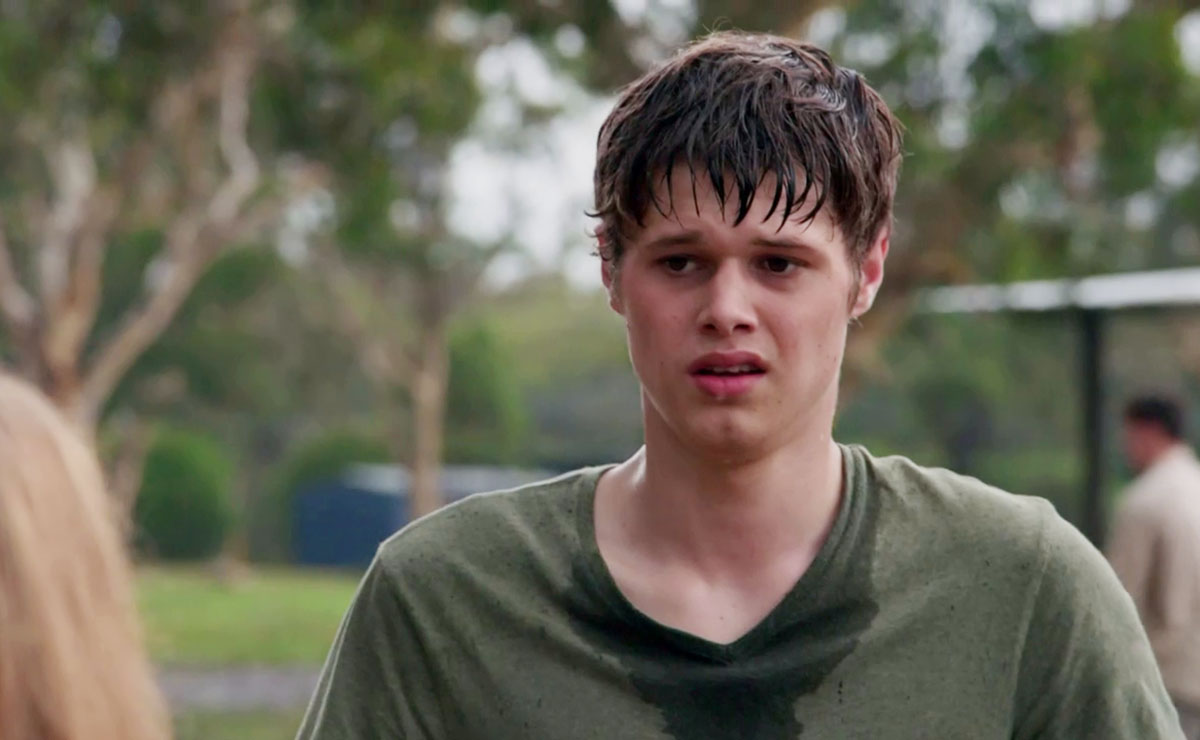 "You gave those people information, you let them into our lives," Margot explained.
"You understand, don't you, why we can't discuss our way of life with strangers? We need to be strong, and if we don't prepare, we don't survive."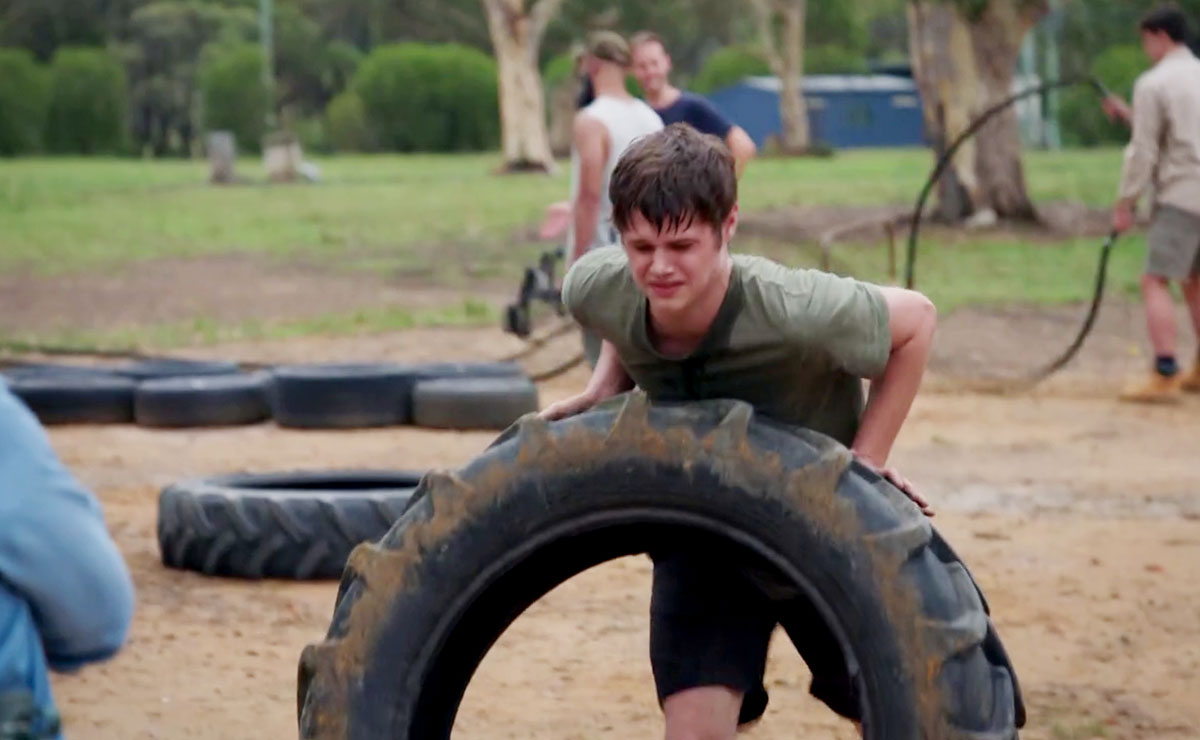 When the task force discovered Margot's true identity, Cash was thrown off Andrew's case for failing to carry out a proper ID check, and Justin was furious.
However, with the task force not seeing Andrew's case as a priority as he's 17 years old and left willing, Cash and Justin decided to take matters into their own hands.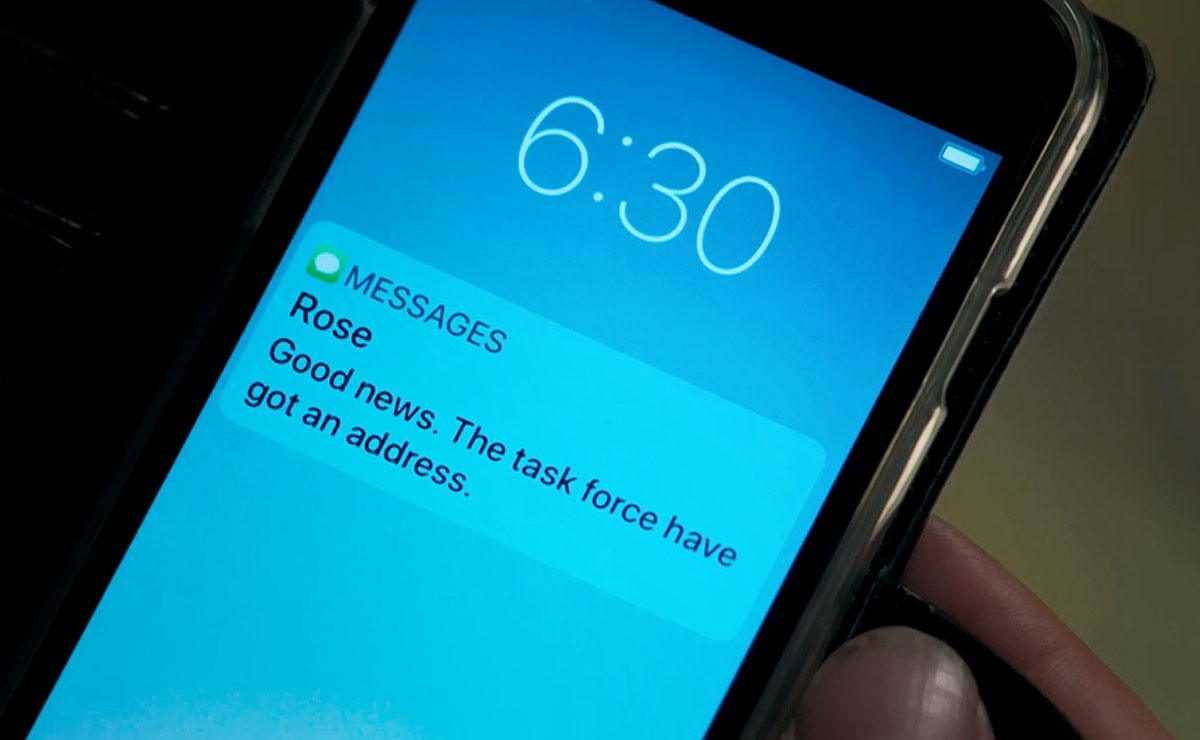 When Rose (Kirsty Marillier) let Cash know that the task force had located Vita Nova's headquarters, she refused to hand over the details, knowing it would be a terrible idea for him to go rogue. Yet a secret trip to the police station later, and Cash put his career on the line by getting the address from the case files.
Soon after, Justin and Cash made their first visit to the Vita Nova compound to try and rescue Andrew. They drive up to the doomsday cult's headquarters in broad daylight, with Cash in civilian clothes, and simply demanded to see Andrew.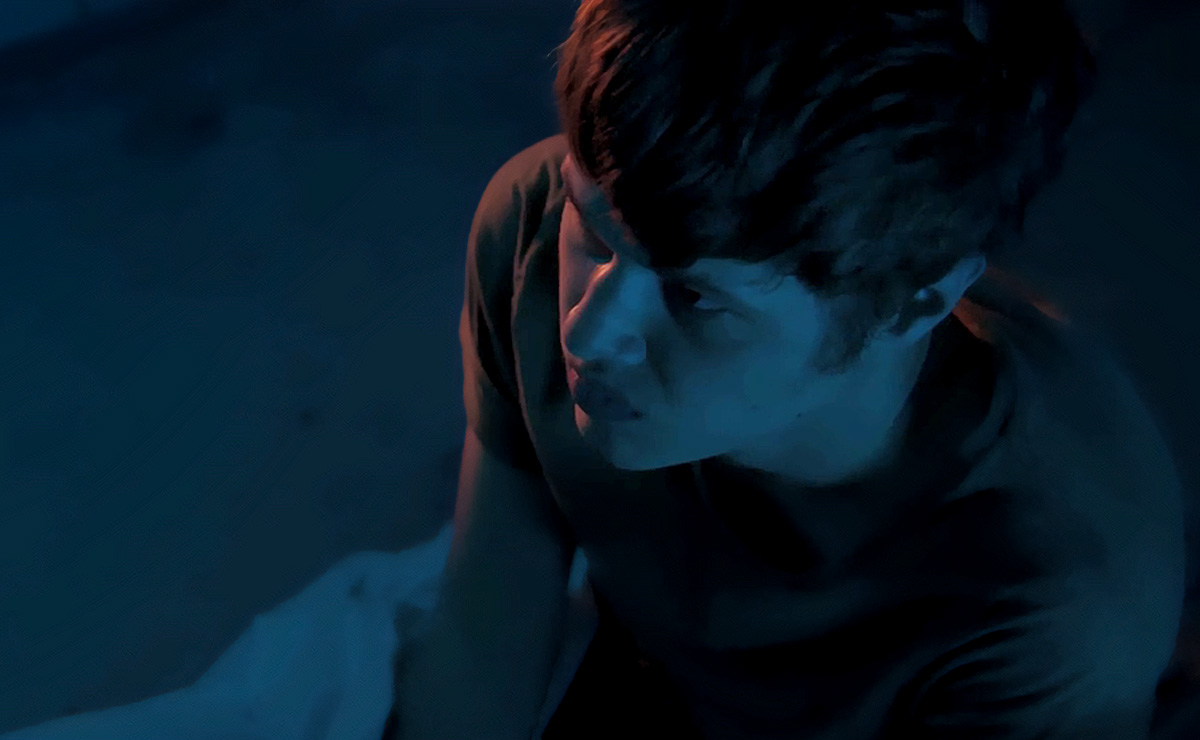 Margot was more than happy to oblige, knowing that by that point Andrew had already been brainwashed. He refused to leave with Justin and Cash, claiming he was happy to remain with the cult.
At the end of last week, the task force gave Rose a major update, which she instantly passed on to Cash. They'd discovered the remains of Andrew's mum, the real Esther, in a suitcase in a storage facility. DNA testing confirmed that she's been deceased for at least ten years.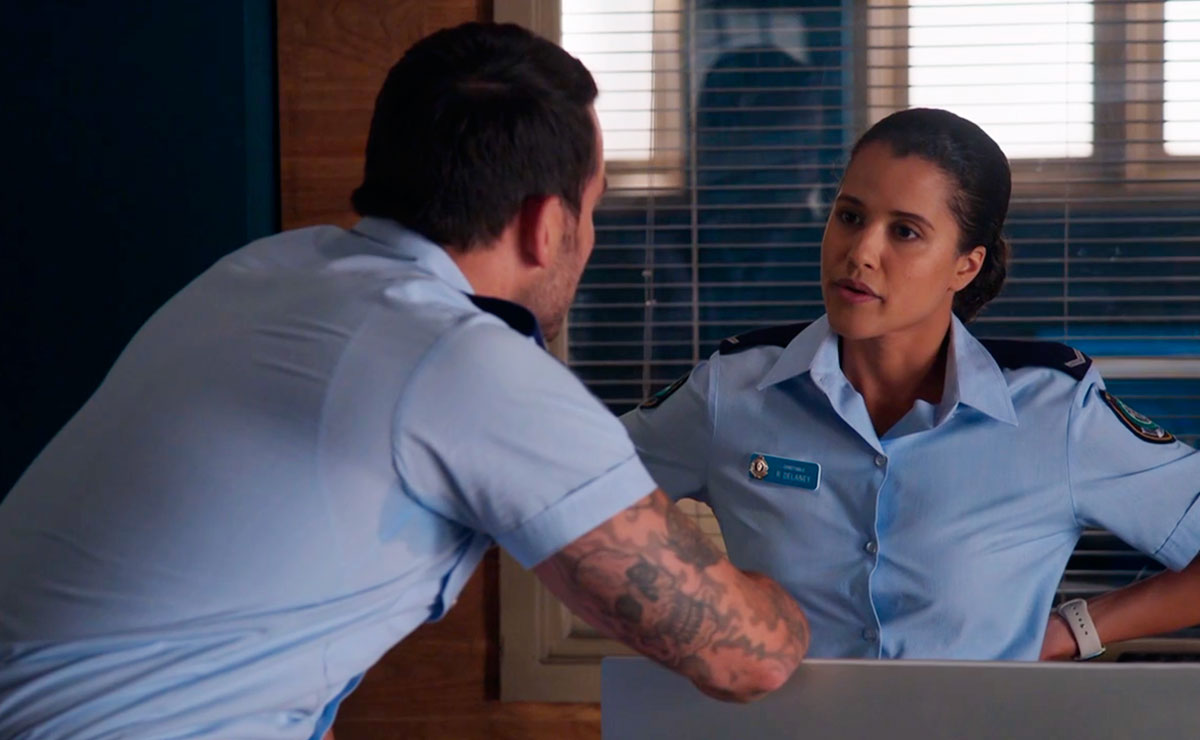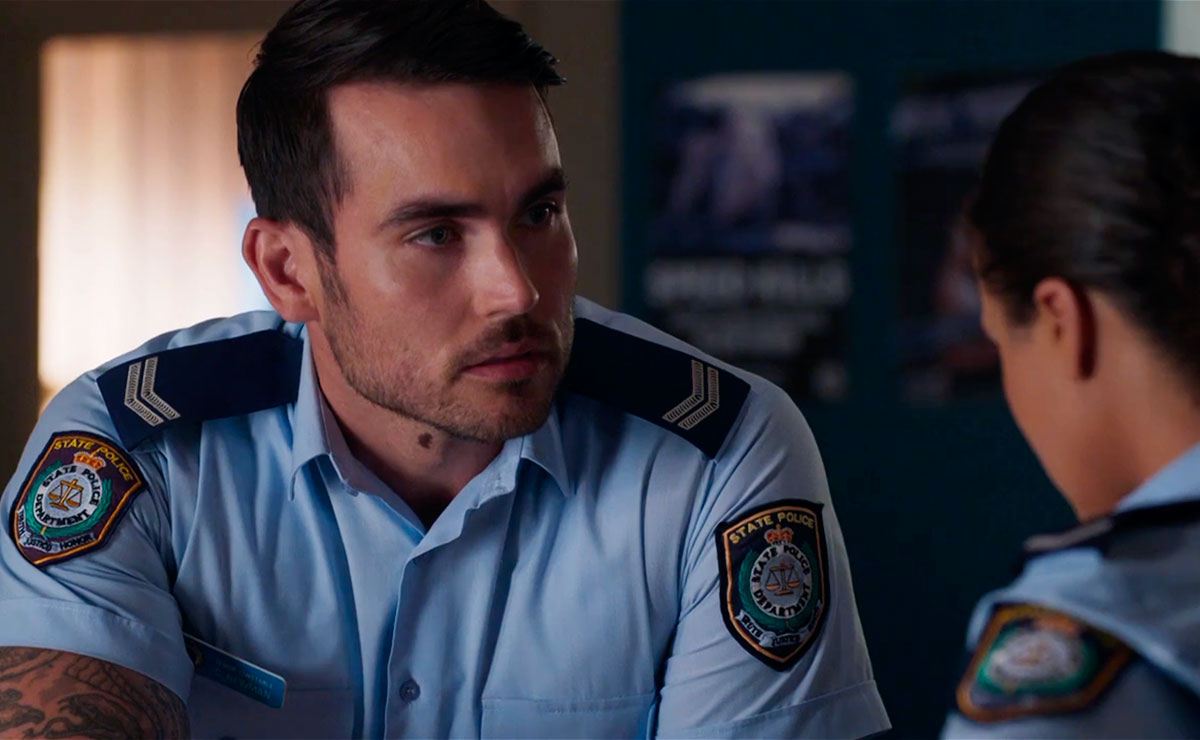 While the cause of death hasn't yet been determined, Cash pointed out that "you don't die of natural causes and end up in a suitcase."
This week, now knowing exactly what the group are capable of, Cash and Justin become even more desperate to get Andrew back.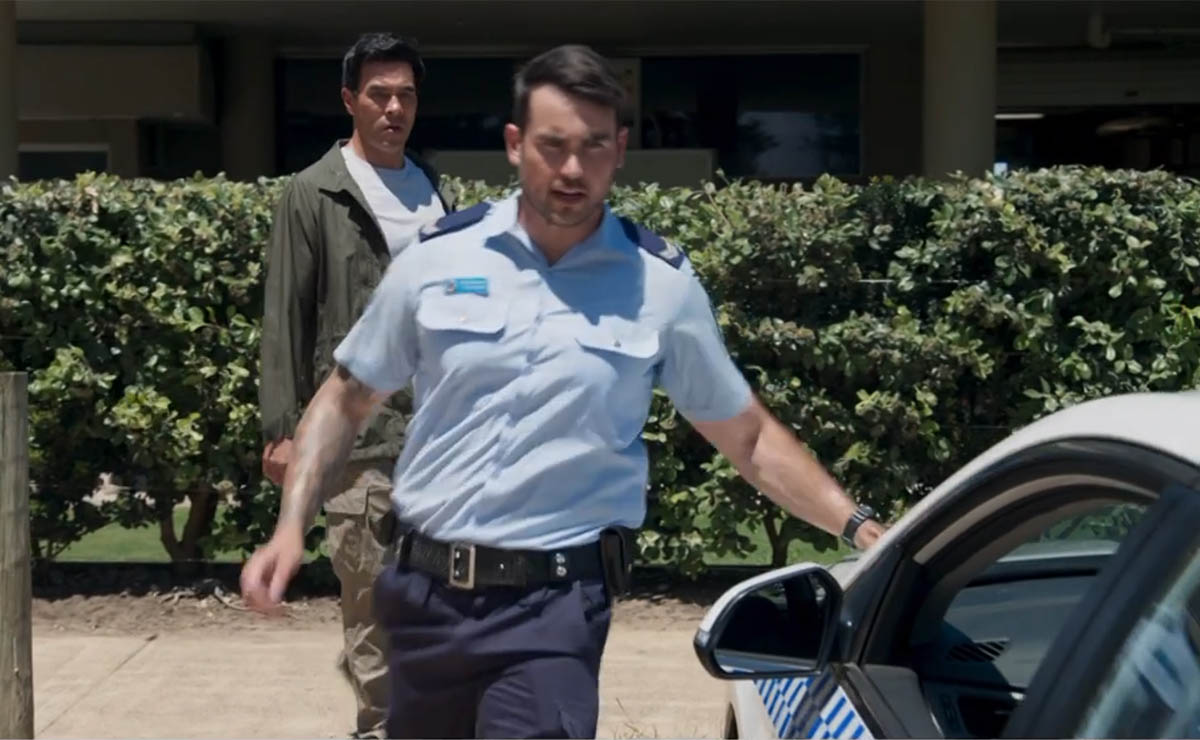 "Alright, get in," Cash says to Justin in Monday's episode, after filling him in on the shocking new development. "Let's go get Andrew!"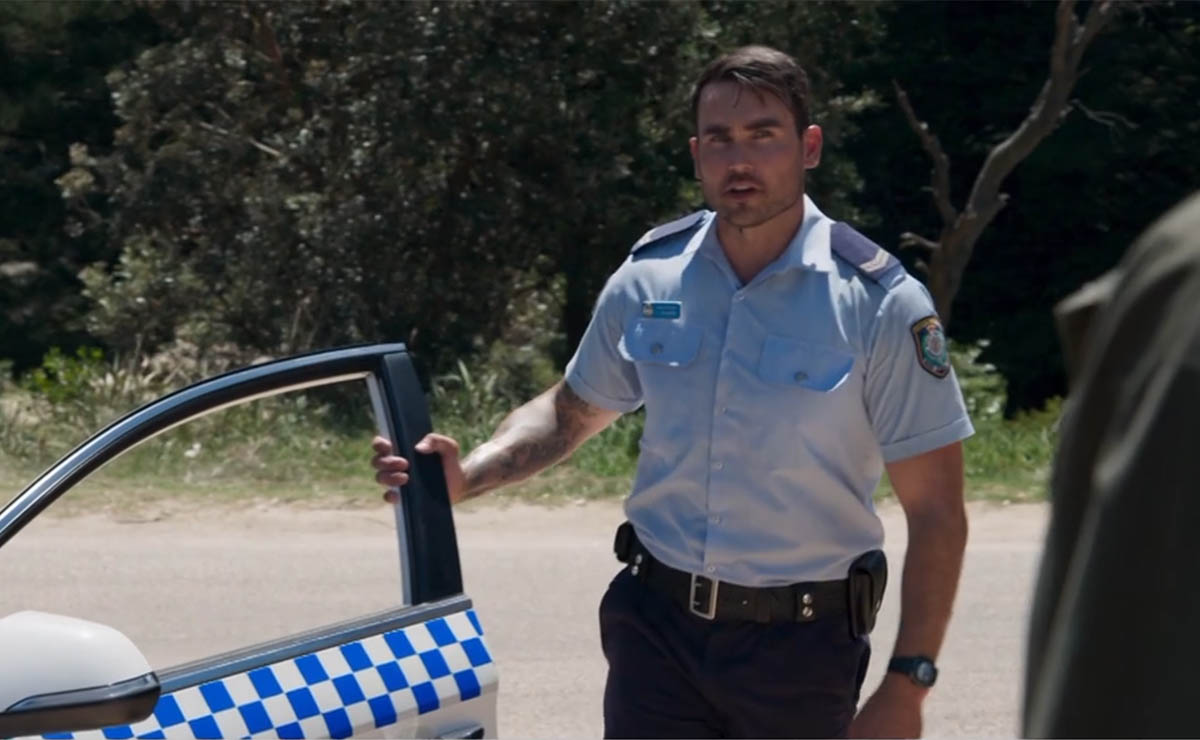 The plan is simple. Cash is going to head to the compound through the front gate, and keep as many of the cult's members occupied as he can. Meanwhile, Justin will sneak in through a hole in the fence and locate Andrew, getting him out before anyone notices.
"I'm gonna go to the gate, create a diversion," Cash explains. "Give you as much time as I can. See you both back here."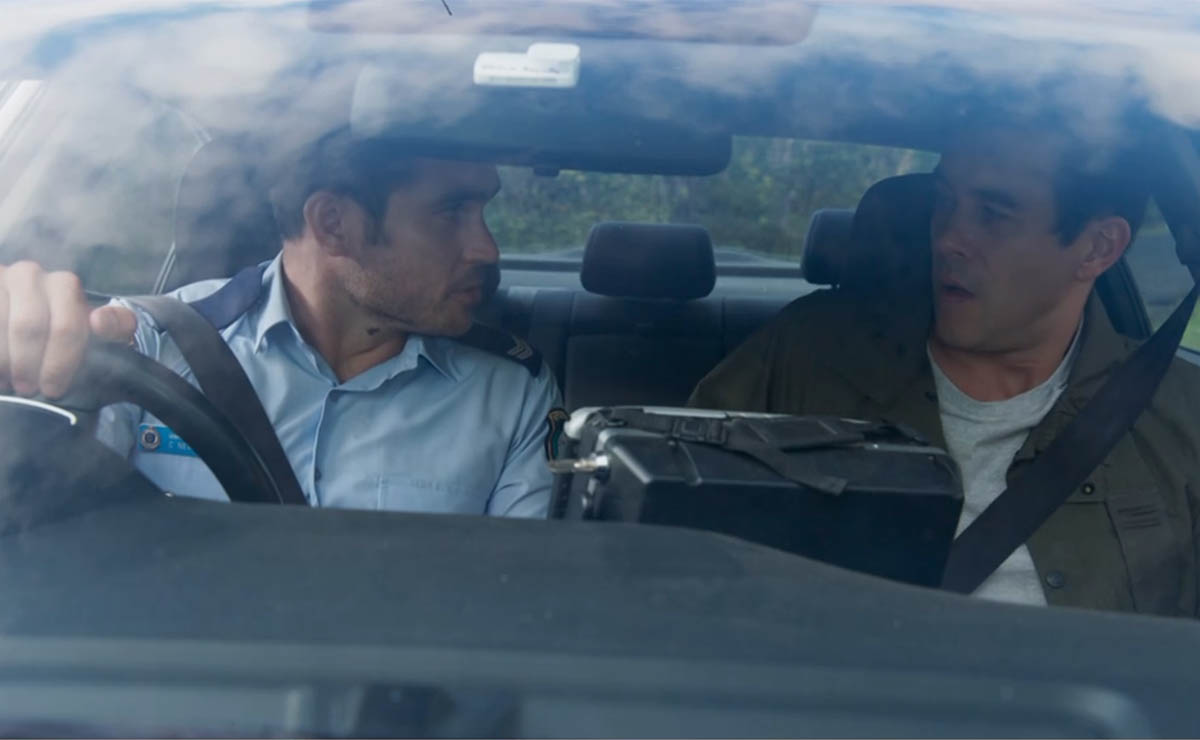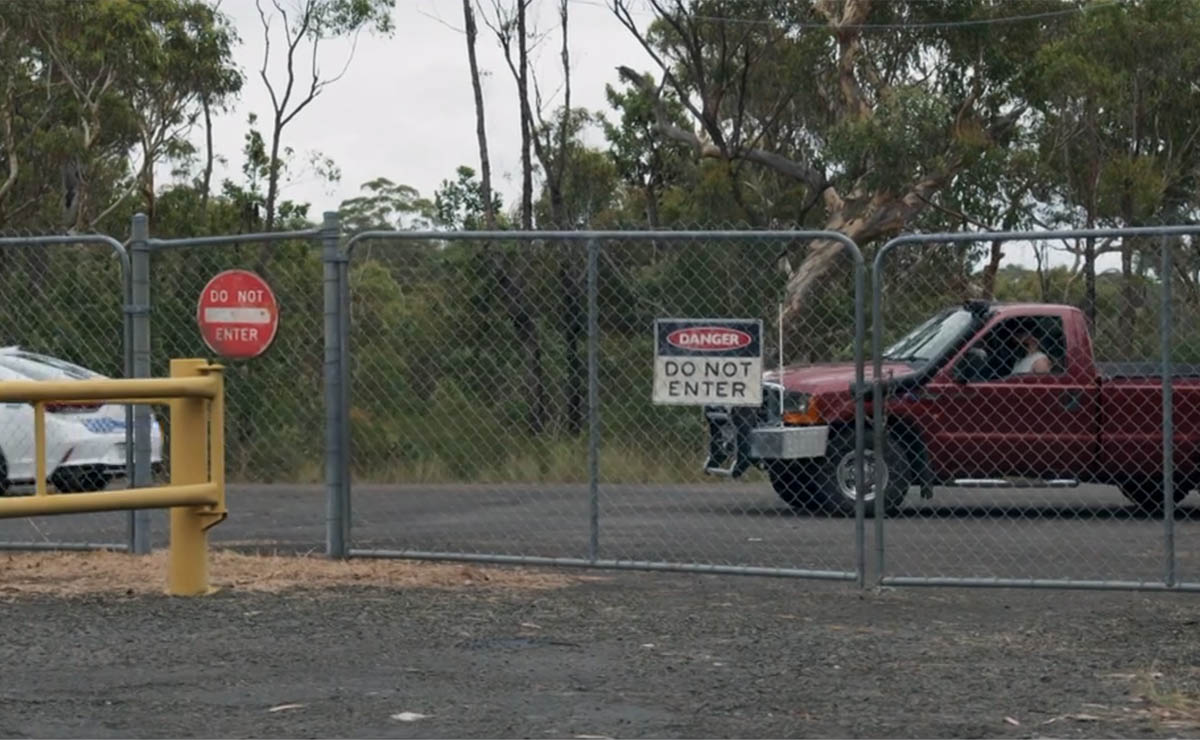 As Cash drives towards the gate, this time in his police car and full uniform, Justin heads to the fence with a pair of wire cutters.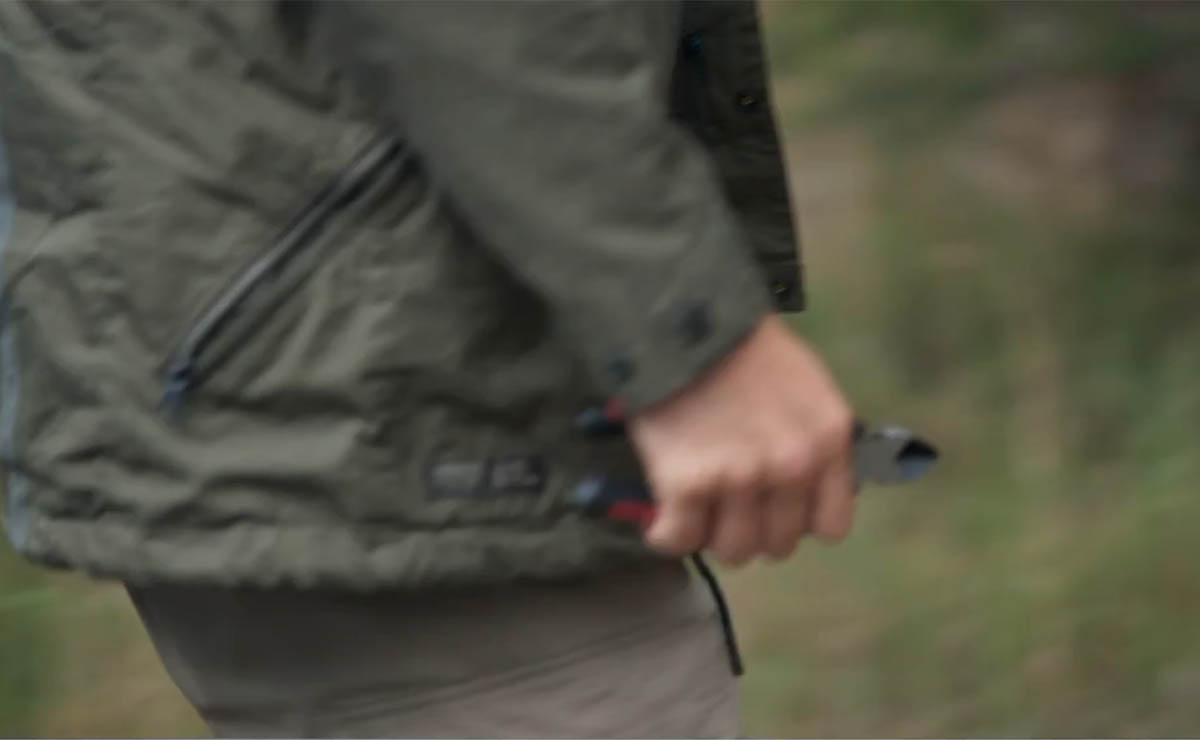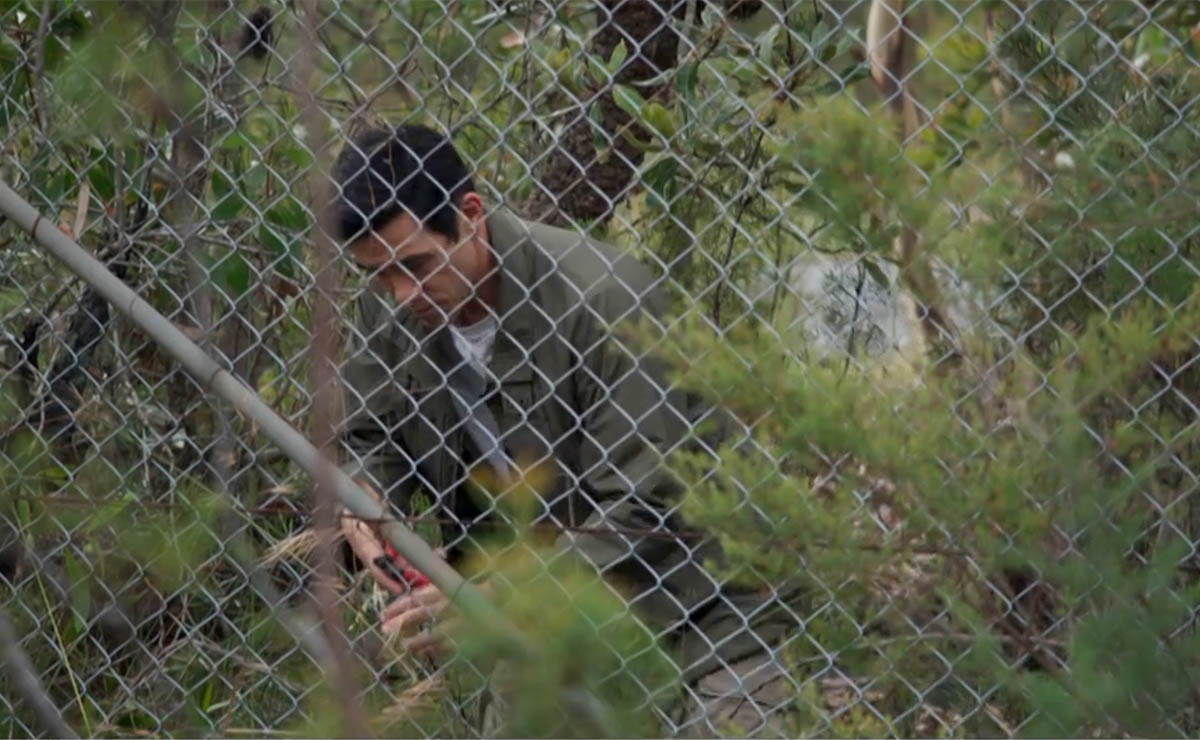 Justin cuts a hole and climbs in unnoticed, while Cash faces an intimidating situation as two cult members open the main gate, one holding a menacing bow and arrow.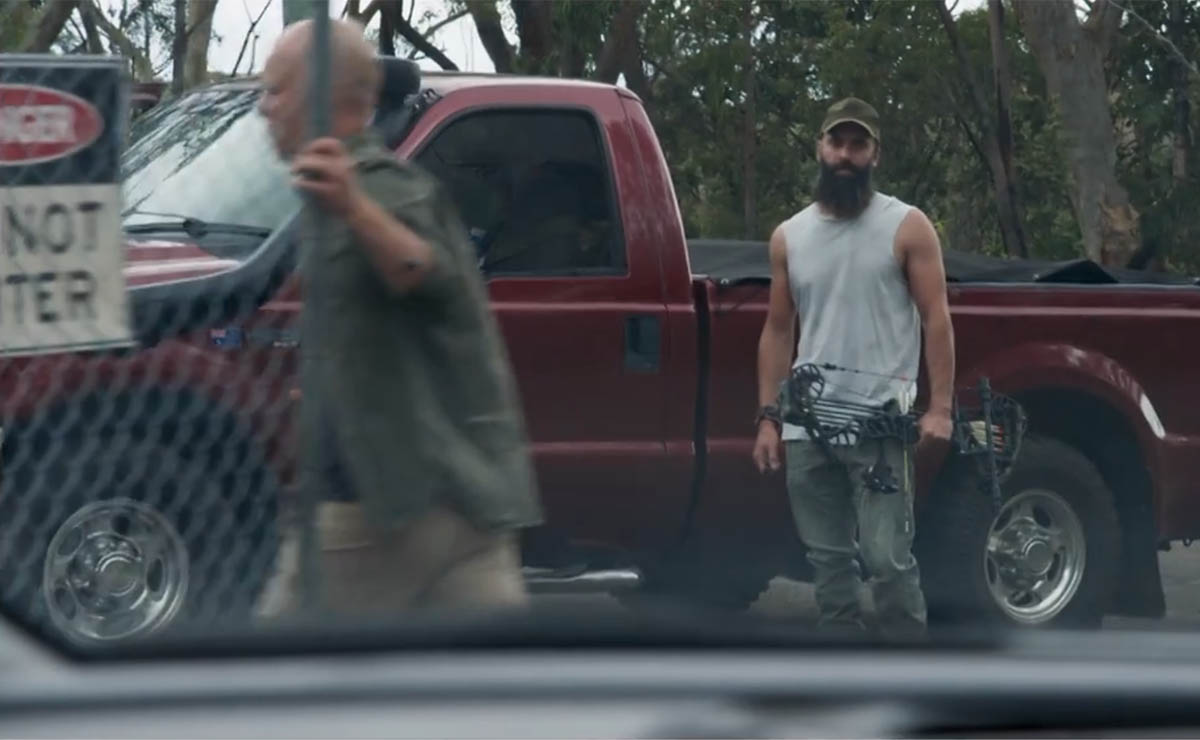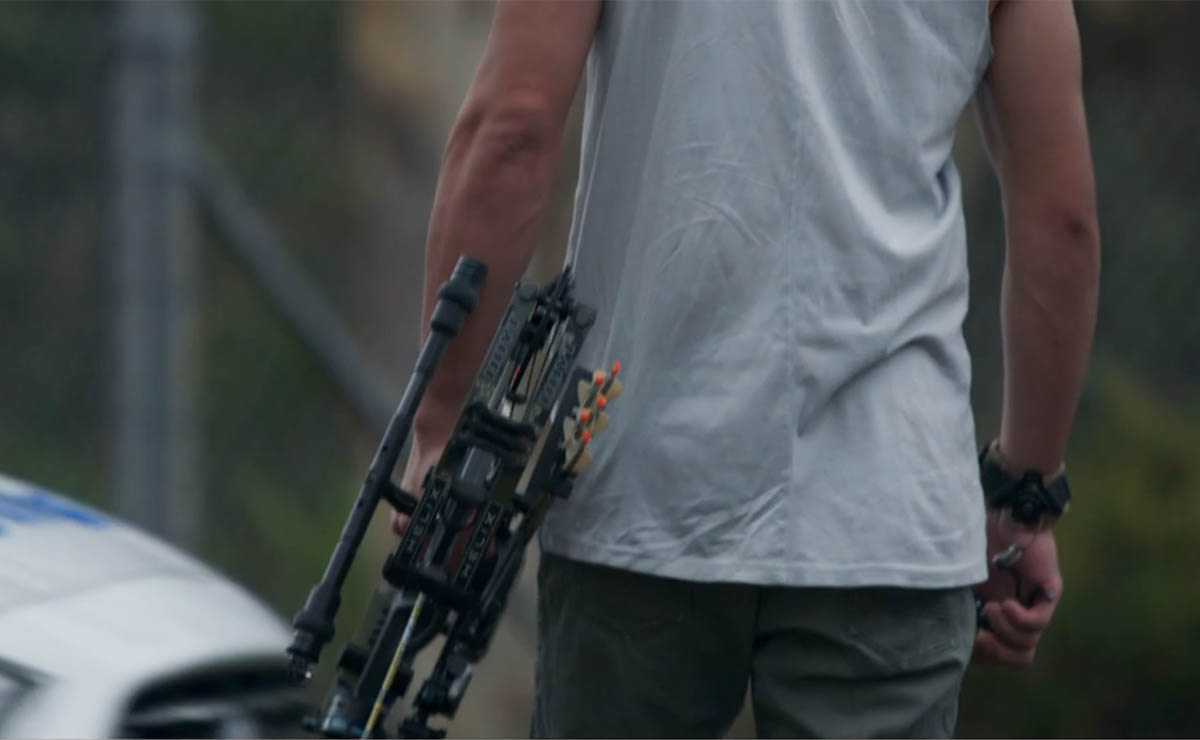 With most of the cult distracted, Justin soon finds Andrew in an outbuilding, organising supplies. He pleads with him to come with him, but Andrew still insists that he's staying put.
As a number of the cult's members walk past the building, Andrew shouts for Justin to go, which attracts the attention of the burly men outside.
They quickly swoop in and grab Justin, before taking him to Margot, who's busy conversing with Cash.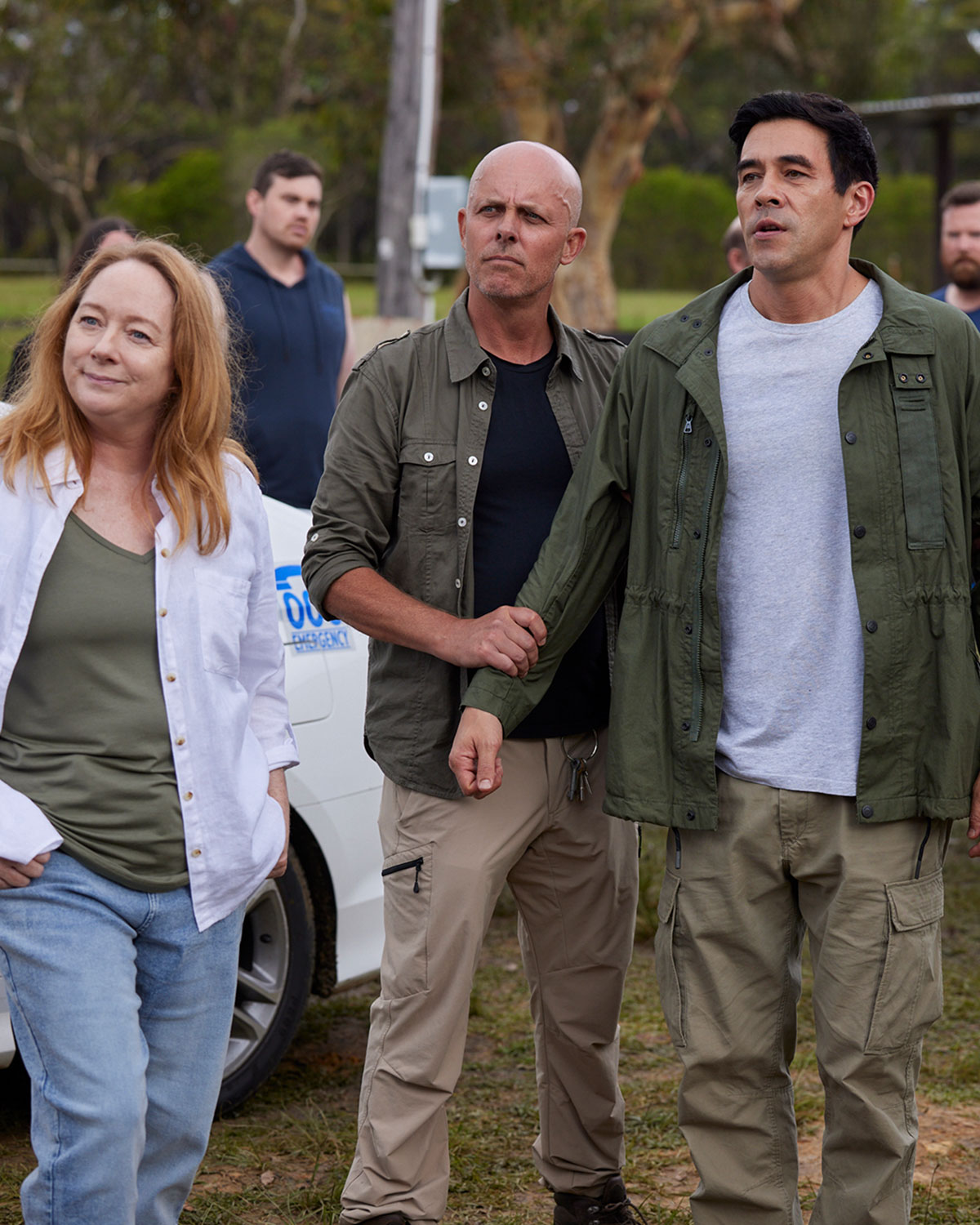 Their game is up and they're sent away empty-handed.
While the experience would be enough to put many people off, Justin isn't ready to give up without a figut. According to TV Week, he finds another note from Andrew in his belongings, and although it tells him to stay away, it just makes him all the more determined.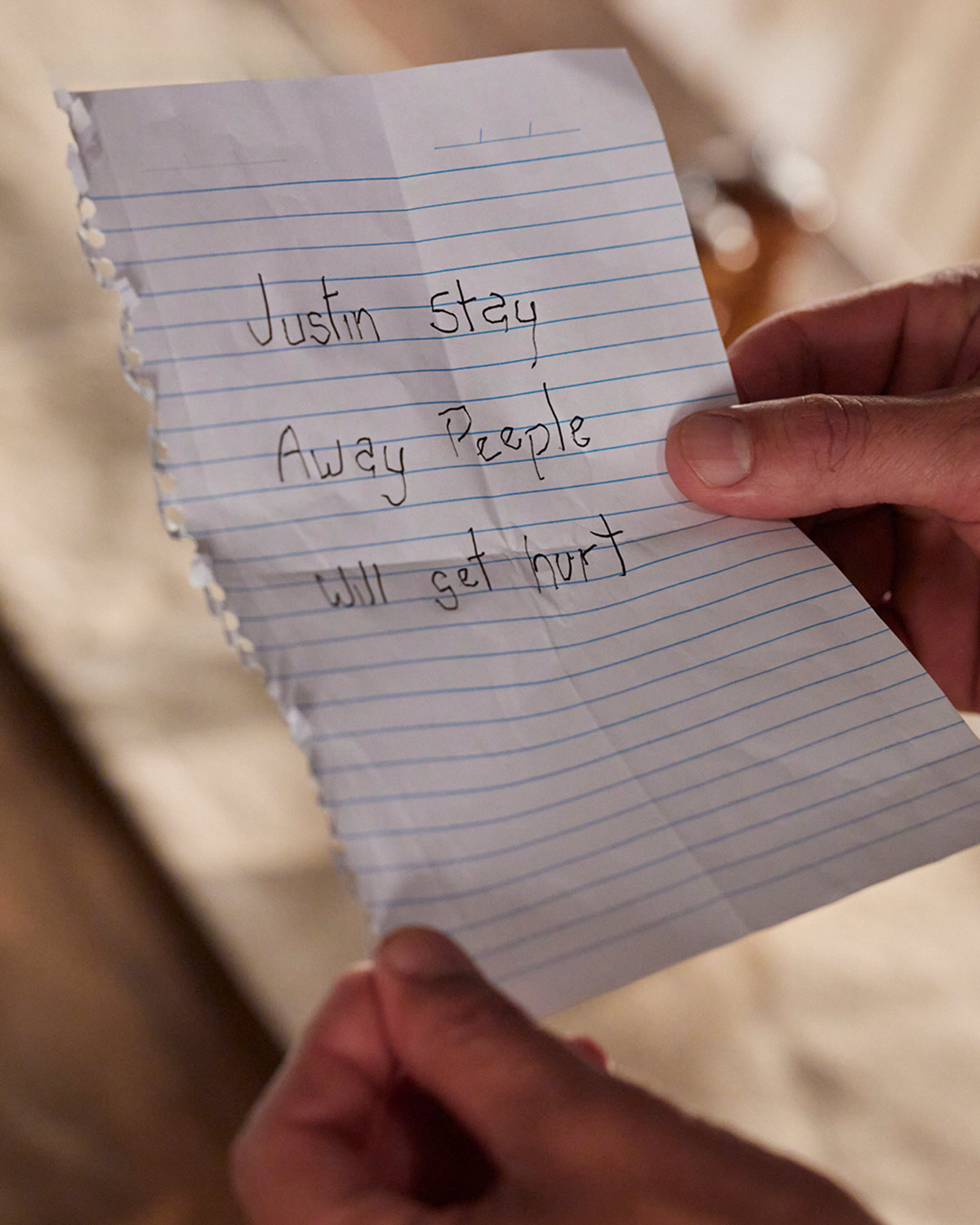 "Andrew is brainwashed… but it's also a case of Stockholm Syndrome – he doesn't know any better," James told TV Week. "Justin sees the note as proof Andrew is still thinking for himself, having independent thoughts that Vita Nova and Margot aren't controlling."
When Justin shows Leah the note and explains that he has to make another rescue attempt, she tries to stop him, telling him: "we know these people are capable of murder."
Of course, he takes no notice, and the next morning when Leah wakes up, Justin is nowhere to be found. He heads straight back to the compound where he's quickly captured.
This time, Margot isn't as willing to let him go. She takes away his phone and locks him up.
Later, Andrew comes to visit him – despite not wanting to leave, he still clearly feels an attachment to the man who took care of him for a number of weeks.
"These people are never gonna let me go, you know that," Justin tells Andrew, as he pleads with him to help.
Eventually, Andrew agrees to create a distraction, giving him a chance to escape. Justin makes a break for it, running across the compound in search of an exit route.
However, as he gets close, he's hit in the thigh by an arrow.
"Who knows what their intentions are, but they're not good," James tells TV Week.
As Leah anxiously waits at home, she tells Cash, "he could be dead for all we know."
With Home and Away promising that one character won't come home after this week's dramatic episodes, will Justin meet his maker at the hands of Vita Nova?
Also this week, an explosion rips through Summer Bay, and Felicity is in serious trouble after someone spikes her drink. Read more…
---
Monday 29th May (Episode 8048)
Justin is determined to rescue Andrew. Will Cash defy the law to risk a rescue mission? Marilyn is being watched.
Tuesday 30th May (Episode 8049)
Cash and Justin come face to face with Vita Nova. Xander consoles Kate. Who is sending Marilyn threats?
Wednesday 31st May (Episode 8050)
Kirby and Theo get on the same level. Marilyn digs her heels in. Justin's rescue mission is back on.
Thursday 1st June (Episodes 8051-8053)
Justin will do anything to save Andrew. Xander is determined to support Kate.
Cash storms Vita Nova to save Justin. Leah defends Andrew. Marilyn has no idea of the danger she's in.
Can Lyrik triumph at Battle of the Bands? Felicity is in grave danger. John's on the road to disaster.
---
A massive couple of weeks of Home and Away will see a car bomb, Justin held hostage by Vita Nova, and Felicity in grave danger.
Spoilers in your inbox every weekend!