Neighbours Spoilers – Elly Conway to return to Erinsborough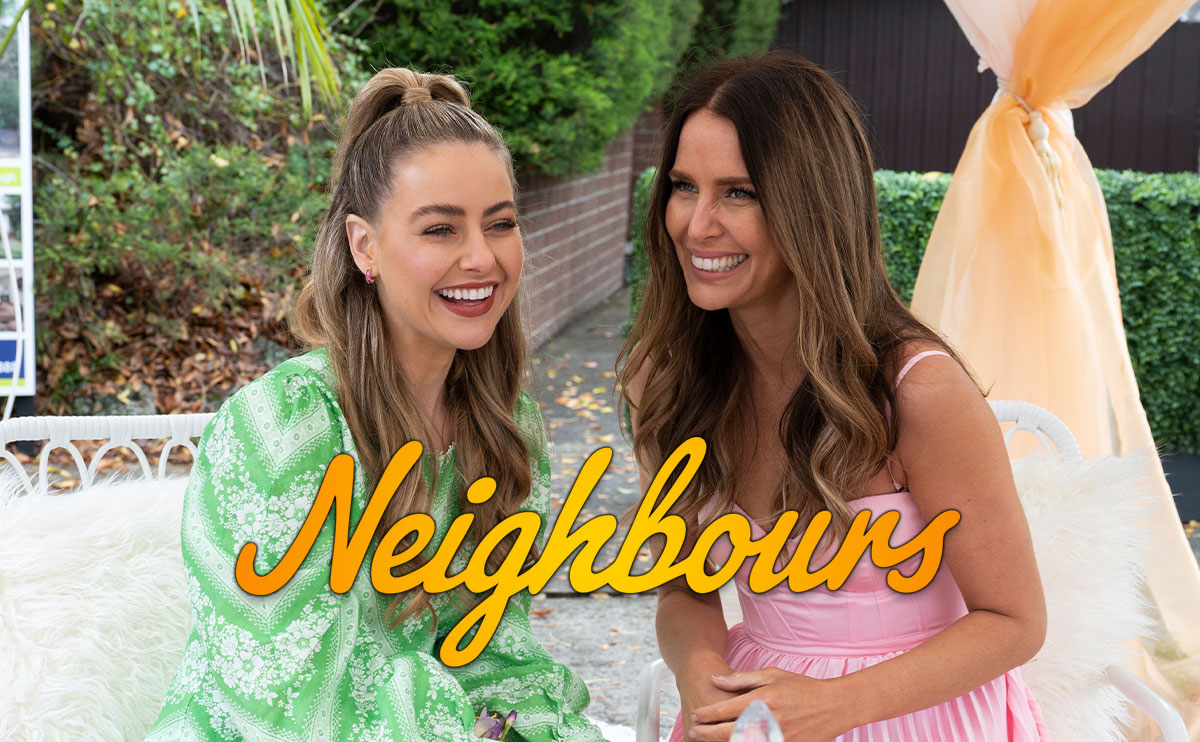 The rumours are true – Elly Conway and Chloe Brennan are to be reunited when Neighbours returns later this year, as Jodi Gordon returns to the show.
The pair, known as 'Chelly' to fans, were brought back together in the show's final weeks, when it was revealed that Chloe (April Rose Pengilly) had made a secret trip to visit her old flame Elly (Jodi Gorgan) in Sydney.
Elly Conway left Ramsay Street in 2020, when she headed to Switzerland to co-parent daughter Aster (Isla Goulas & Scout Bowman) with father Shaun Watkins (Brad Moller).
However, it was later revealed that she and Shaun had broken up and she had returned to Australia with Aster – and, apparently, she'd never stopped thinking about what could have been with Chloe.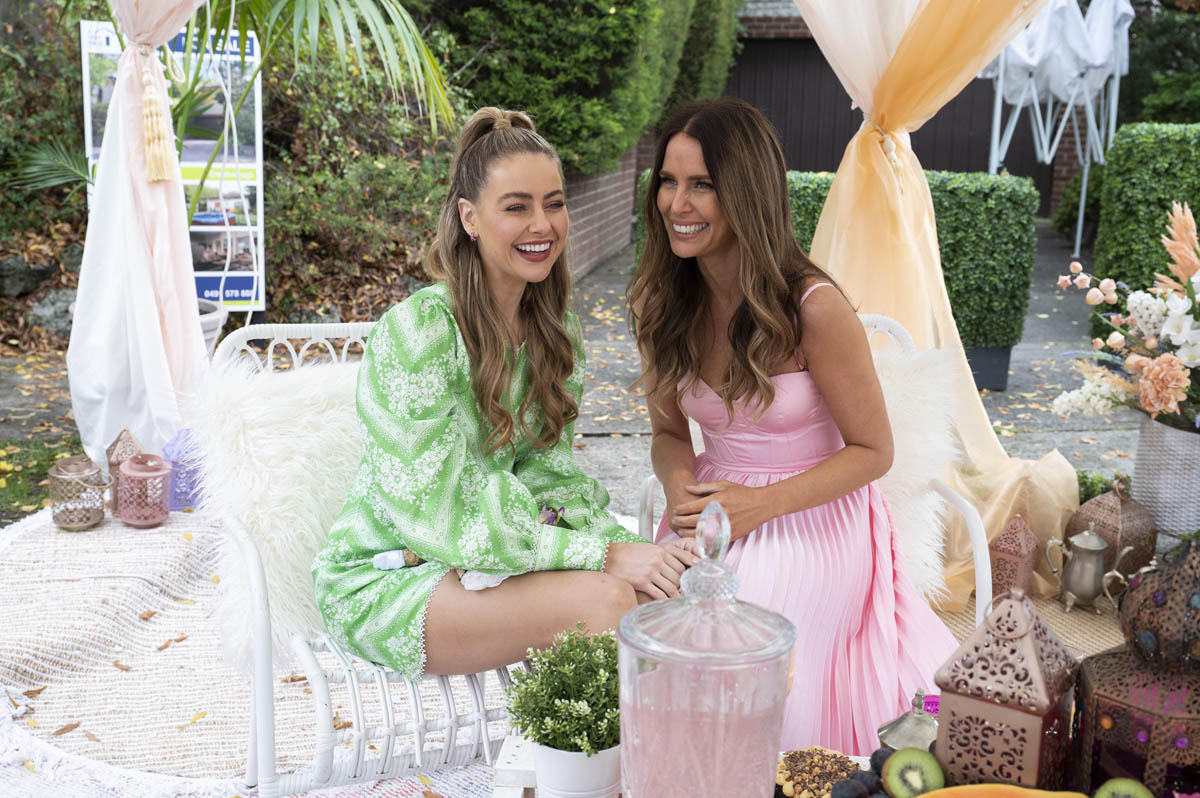 In Neighbours' final episodes last July, Elly returned to Ramsay Street and asked Chloe to come live with her and give their relationship another go. Chloe said yes and put No. 26 Ramsay Street up for sale, with the house eventually bought by none other than returnee Mike Young (Guy Pearce), who lived there in the 1980s.
It's now been confirmed that Guy Pearce is set to reprise the role of Mike Young in the show.
Jodi Gorgon's return as Elly has long been rumoured. Back in February, Jodi spoke to Studio 10's Angela Bishop about whether she'd be back in Erinsborough when the show returned, and said: "There are conversations happening, and I say that with a big smile on my face."
However, when a large batch of returnees was announced less than a week later, Jodi's name was nowhere to be seen.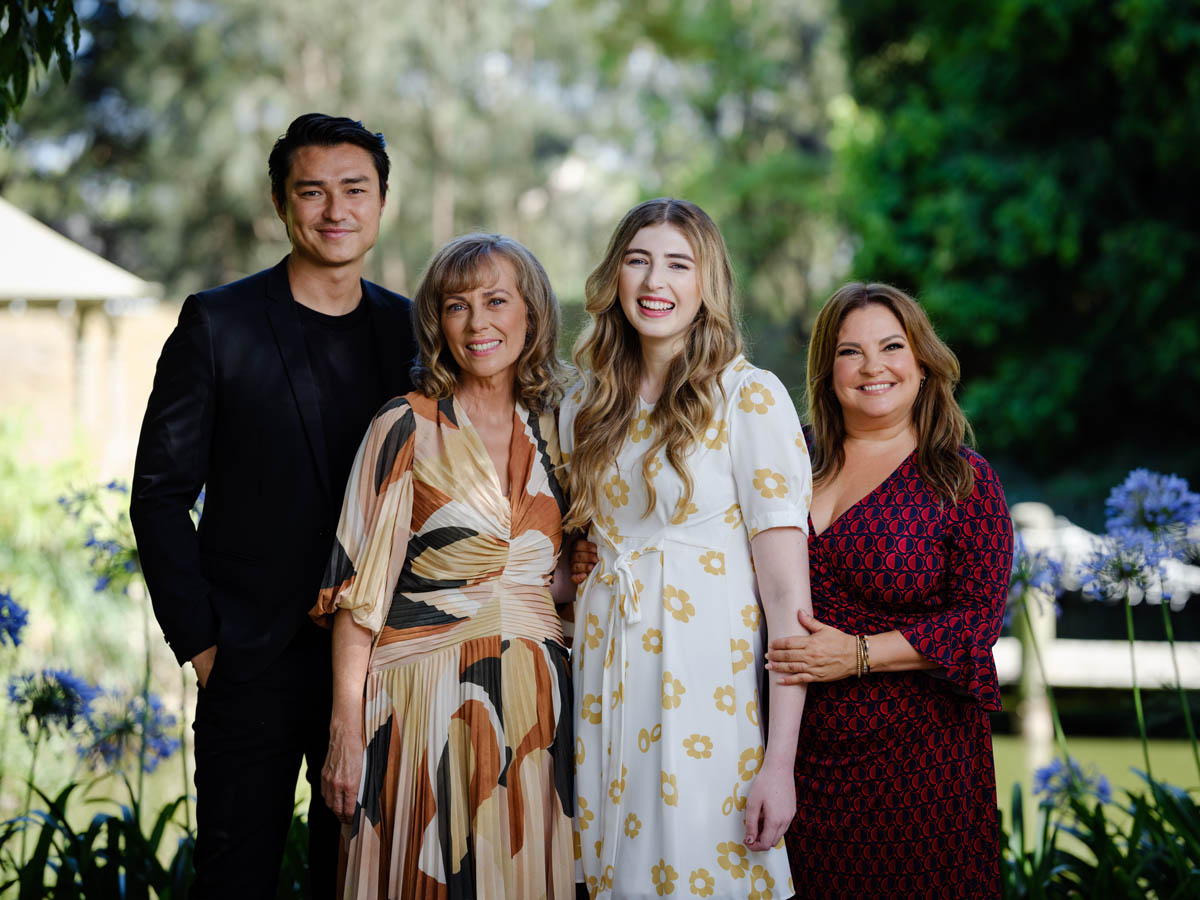 At that point, Georgie Stone (Mackenzie Hargreaves), Rebekah Elmaloglou (Terese Willis), Annie Jones (Jane Harris) and Tim Kano (Leo Tanaka) were announced as re-joining the regular cast, with Ian Smith (Harold Bishop), April Rose Pengilly (Chloe Brennan) and Melissa Bell (Lucy Robinson) reprising their roles in a guest capacity.
Now, many months later, it has been confirmed that Jodi will also be returning to the show in what Australian magazine TV Week has called an "extended guest cast role."
April and Jodi announced the news in a joint Instagram post on Thursday morning in Australia, captioned:
We are excited to announce that CHELLY ARE BACK! We will both be appearing in the new @neighbours, and will be back on set very soon.
Thank you all so much for your support. We can't wait to share Chloe and Elly's next chapter with you! 🤍
Shortly after, the Neighbours official social media channels made a post of their own, adding that they were "absolutely thrilled that Jodi Gordon will soon be back on set to reprise her role as Elly Conway.
"This officially means that #Chelly will be reunited on screen in all new episodes of #Neighbours later this year… get excited!"
To which April replied:
😭❤️‍🔥🥹
Jodi said of her return (via TV Tonight): "I am thrilled to see the return of Elly on Ramsay Street where we'll all get to see where the Chelly storyline is taken. In the lead up to the final episode, I think it became clear how much this show meant to so many people, so to see it return to our screens and now be part of it again is truly a joy and a celebration.
The ensemble cast and production make this show what it is today, and I'm happy to see it has a place on our Australian and UK screens again."
TV Week quotes April Rose Pengilly as saying: "I am so happy that Chloe and Elly get to continue their love story, and we can't wait to see how Chloe's been handling step-mum life with little Aster."We continue to be blown away and grateful for the support from the #chelly fandom, and hope they enjoy this next chapter."
While their relationship on the show was short-lived, Chloe and Elly soon developed a cult following on social media, and many fans have long wished for a #Chelly reunion.Their relationship began as an affair when Elly was dating Chloe's brother Mark (Scott McGregor) – and it was a surprise kiss with Chloe that prompted Elly to propose to Mark.
When Mark discovered the truth – on his wedding day, no less – it came close to destroying his relationship with his sister.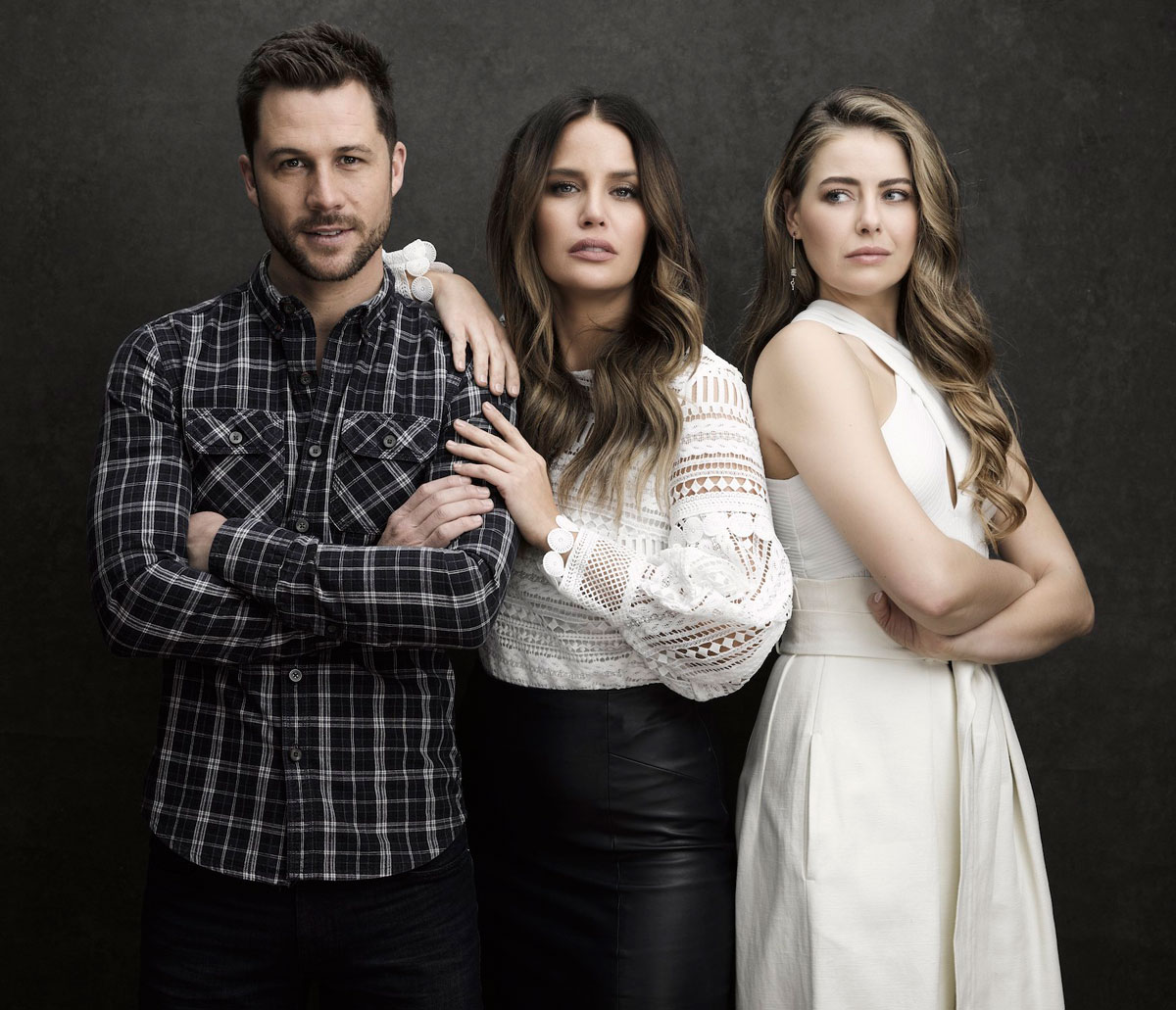 Mark eventually gave his blessing for Chloe to explore her feelings for Elly, and the pair took tentative first steps towards a relationship.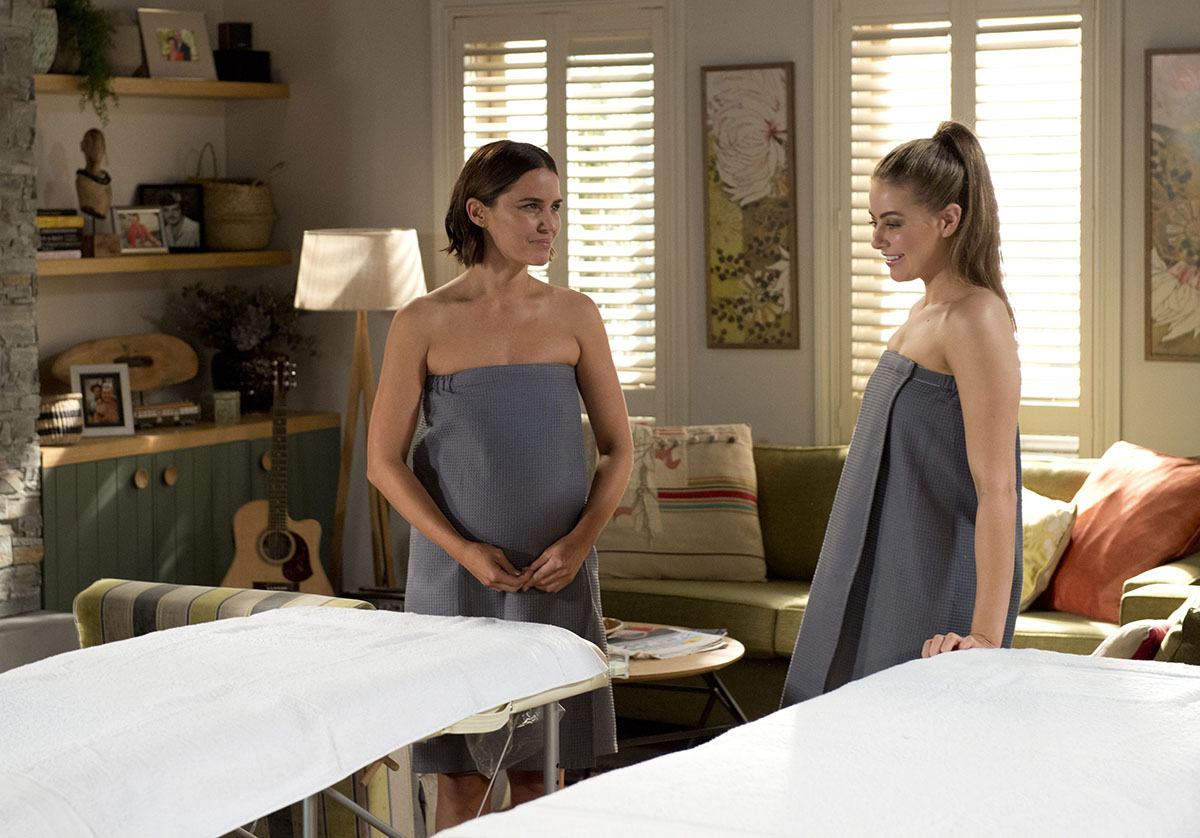 However, they soon realised that they weren't compatible and were better off as friends.
Now that they've reuntied and had a year away from Erinsborough, will they have finally found happiness together?
---
Who's returning to Neighbours in 2023?
The following characters have been officially confirmed as returning to Neighbours:
Karl Kennedy (Alan Fletcher)
Susan Kennedy (Jackie Woodburne)
Toadie Rebecchi (Ryan Moloney)
Paul Robinson (Stefan Dennis)
Jane Harris (Annie Jones)
Terese Willis (Rebekah Elmaloglou)
Leo Tanaka (Tim Kano)
Mackenzie Hargreaves (Georgie Stone)
Melanie Pearson / Rebecchi (Lucinda Cowden)
Holly Hoyland (Lucinda Armstrong Hall)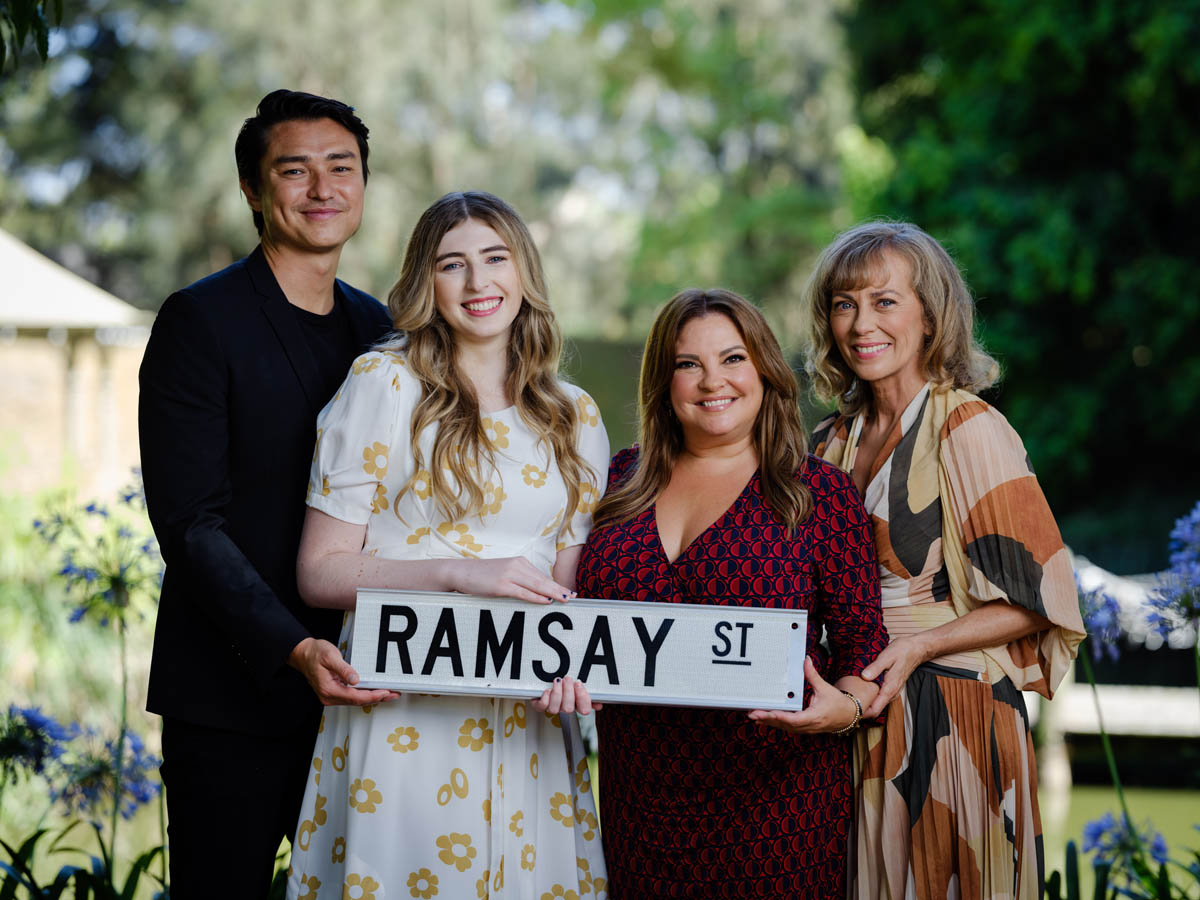 Returning in guest capacity are:
Chloe Brennan (April Rose Pengilly)
Harold Bishop (Ian Smith)
Lucy Robinson (Melissa Bell)
Mischa Barton is also joining the show as Reece Sinclair – with the possibility that she's connected to villain Finn Kelly. Read more…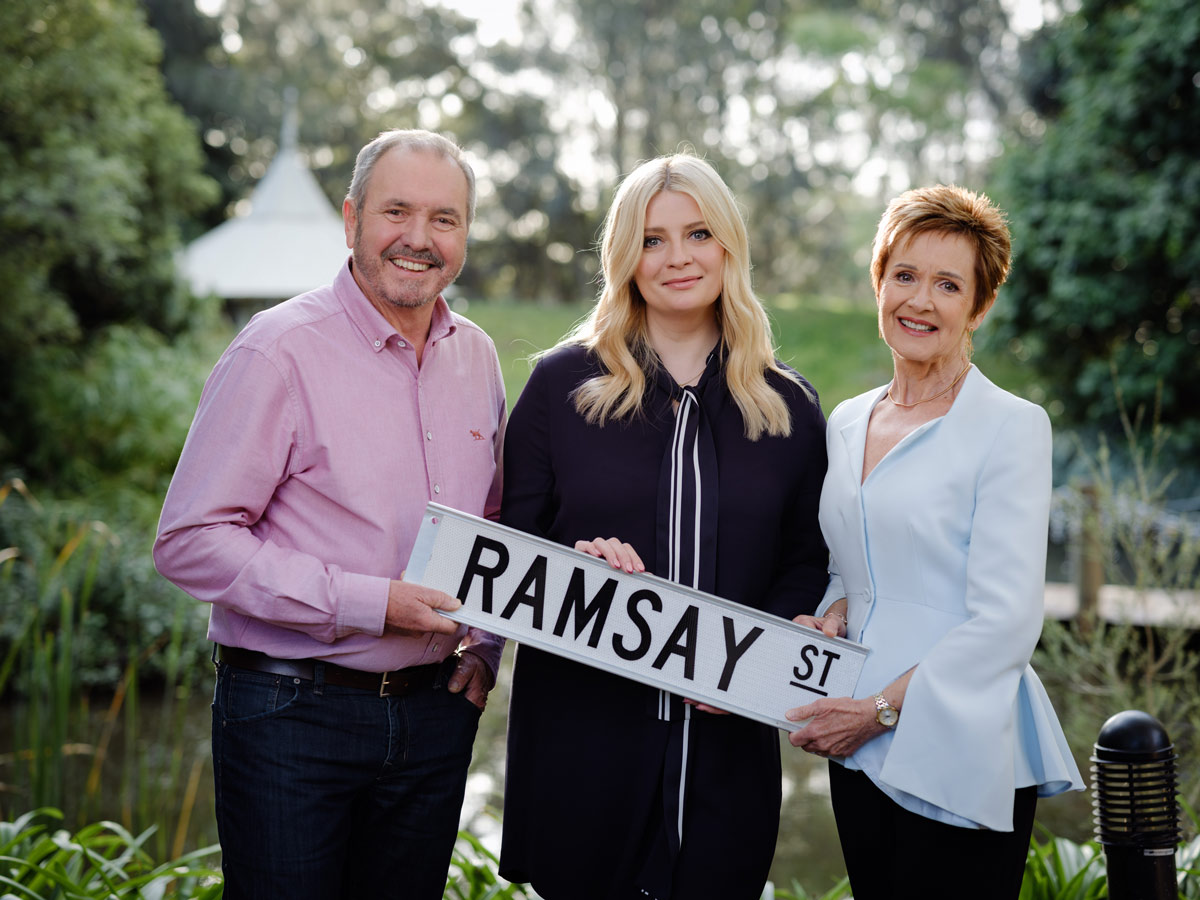 Neighbours returns in the UK autumn / Australian spring.
The new series will premiere for free on Amazon Freevee in the UK and US. In Australia it will get its first airing on Network 10, before airing seven days later on Prime Video.
The series will also stream on Prime Video in Canada, Ireland, South Africa, Australia and New Zealand.
Spoilers in your inbox every weekend!