Home and Away Spoilers – Cash catches Felicity drink driving!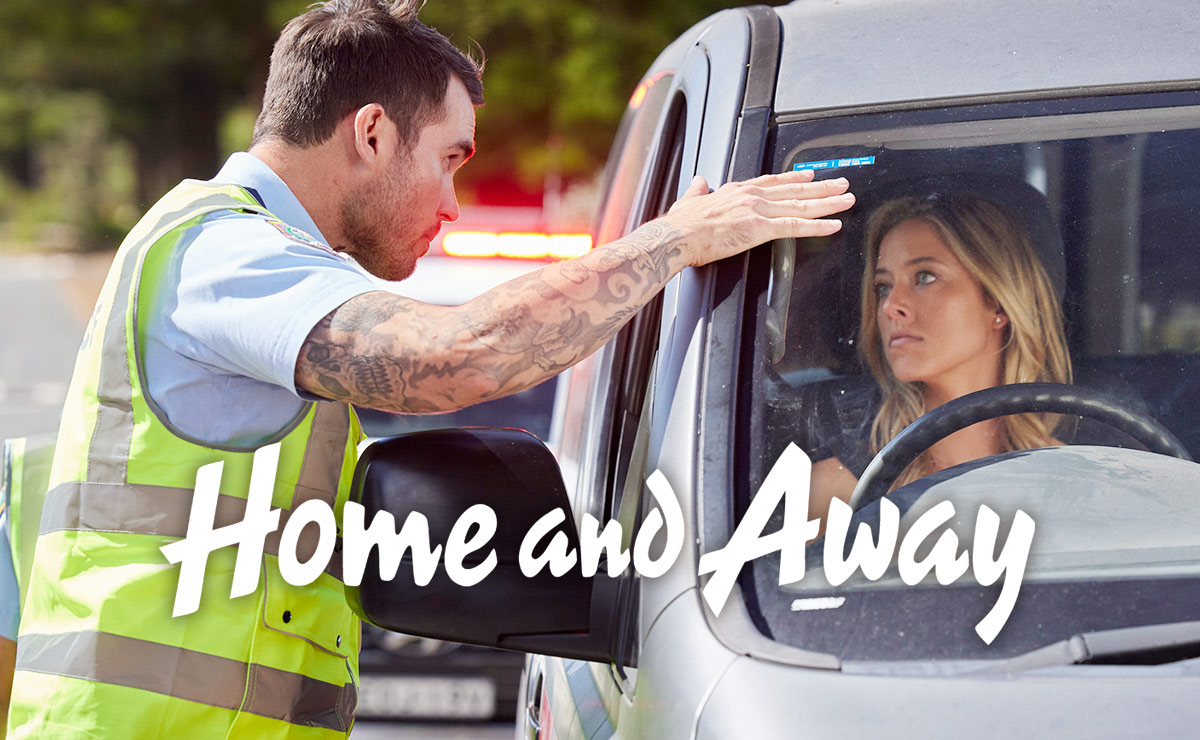 Next week on Home and Away in the UK, Felicity finds herself on the wrong side of the law, while Ava's crush on Theo creates a rift between her and Justin.
Felicity (Jacqui Purvis) hits rock bottom next week, as the extent of her alcohol dependency is brought to light in a shameful manner.
The past week has seen Flick dump fiancé Tane (Ethan Browne) after she moved out to a caravan following the discovery of her booze stash at the Parata household.
Explaining that she was dealing with the trauma from the car crash in whatever way she saw fit, Flick threw her engagement ring at Tane in the middle of the caravan park, announcing they were done.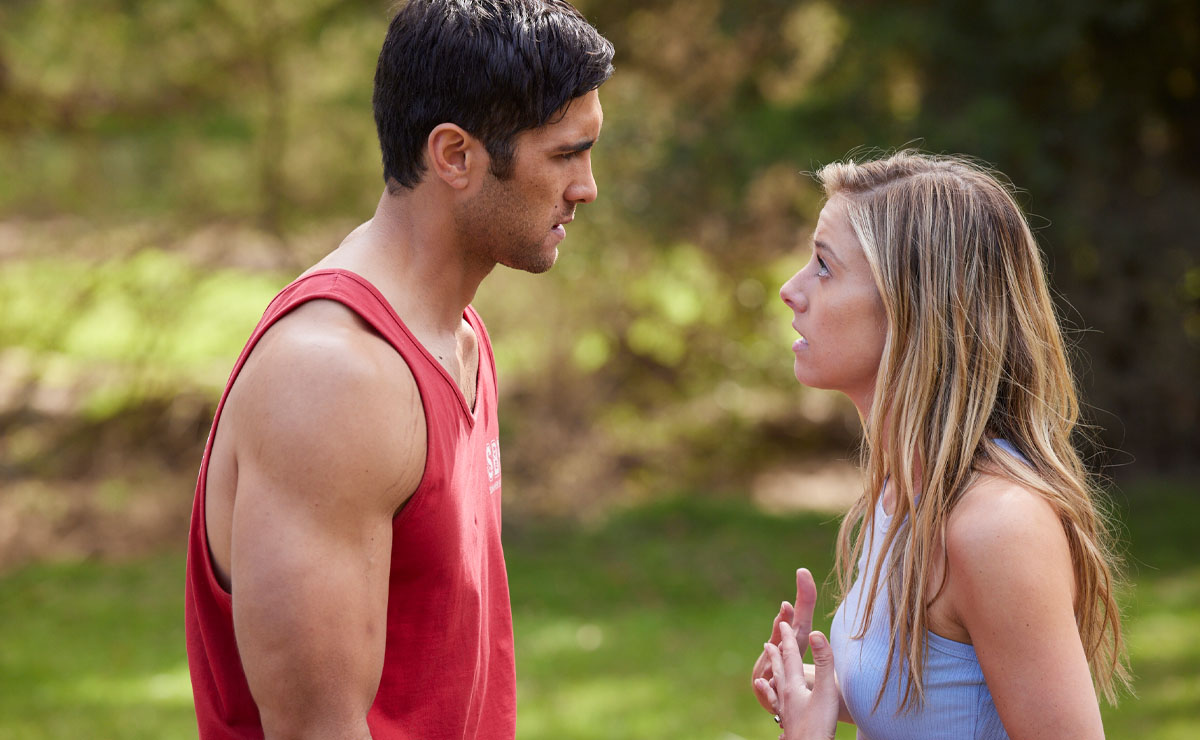 Next week, Flick is already in tears over at the caravan park when she receives a text from a fed-up Tane, telling her to come and collect her belongings.
This only adds to her stress levels, and when Cash (Nicholas Cartwright) then shows up, she's quick to assume that he's been sent to check up on her.
Angrily asking if he'd like to check her van for alcohol, Flick retreats inside and slams the door in her brother's face, telling Cash to stay out of her life.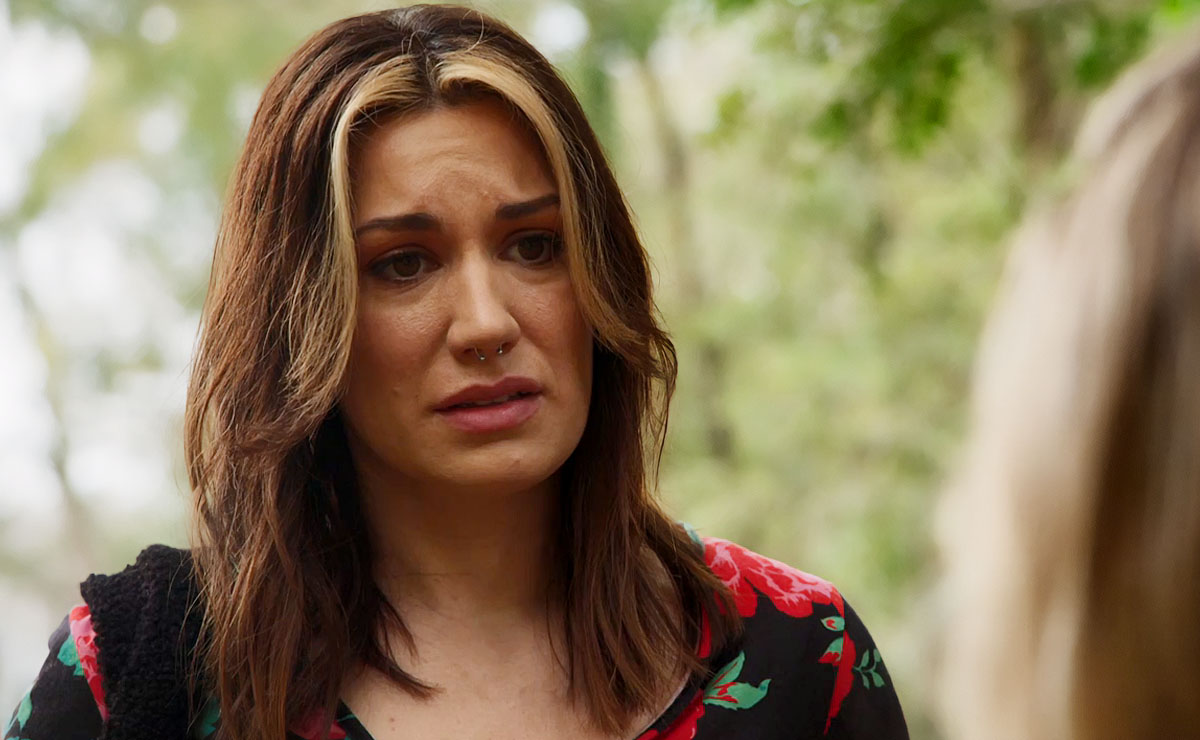 Offloading to bestie Eden (Stephanie Panozzo), Flick is angry that Tane expects her to come running after snapping his fingers. After some probing, Flick admits to Eden that she's not ready for her relationship to be over, but she can't find a way to tell Tane.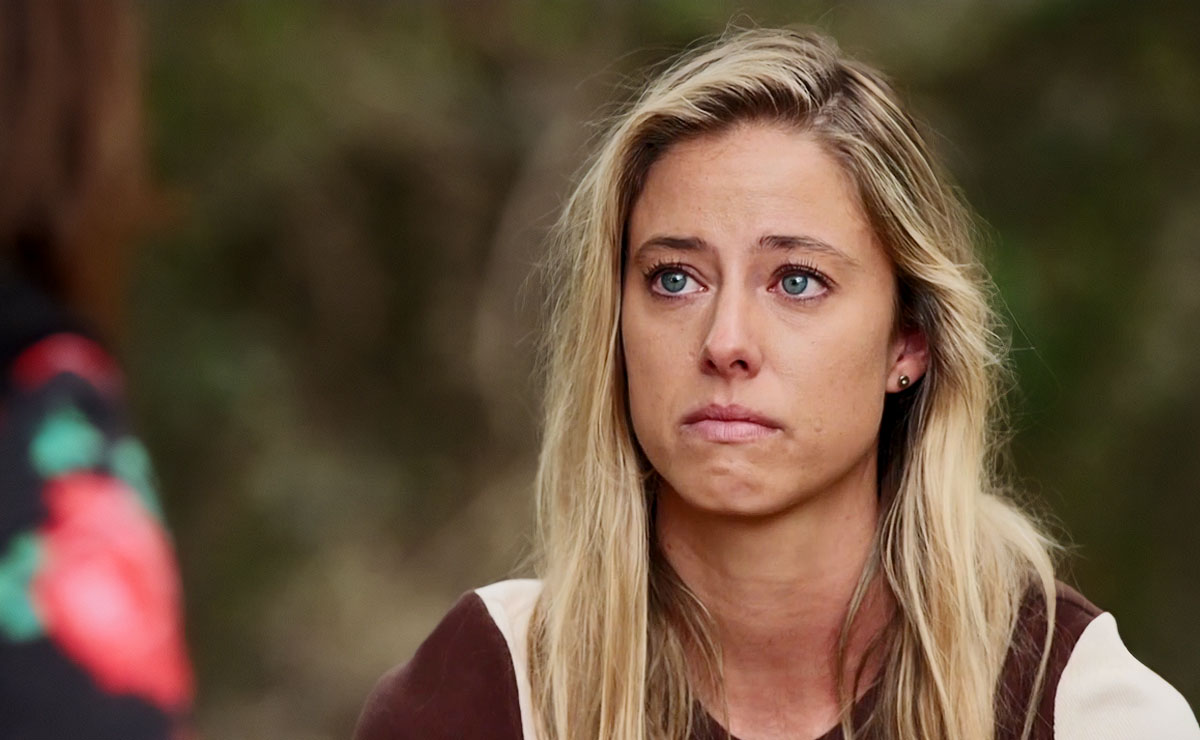 When Tane later comes into Salt, Flick informs him that she will pick up her stuff when she's ready, before announcing that he's no longer welcome in her establishment.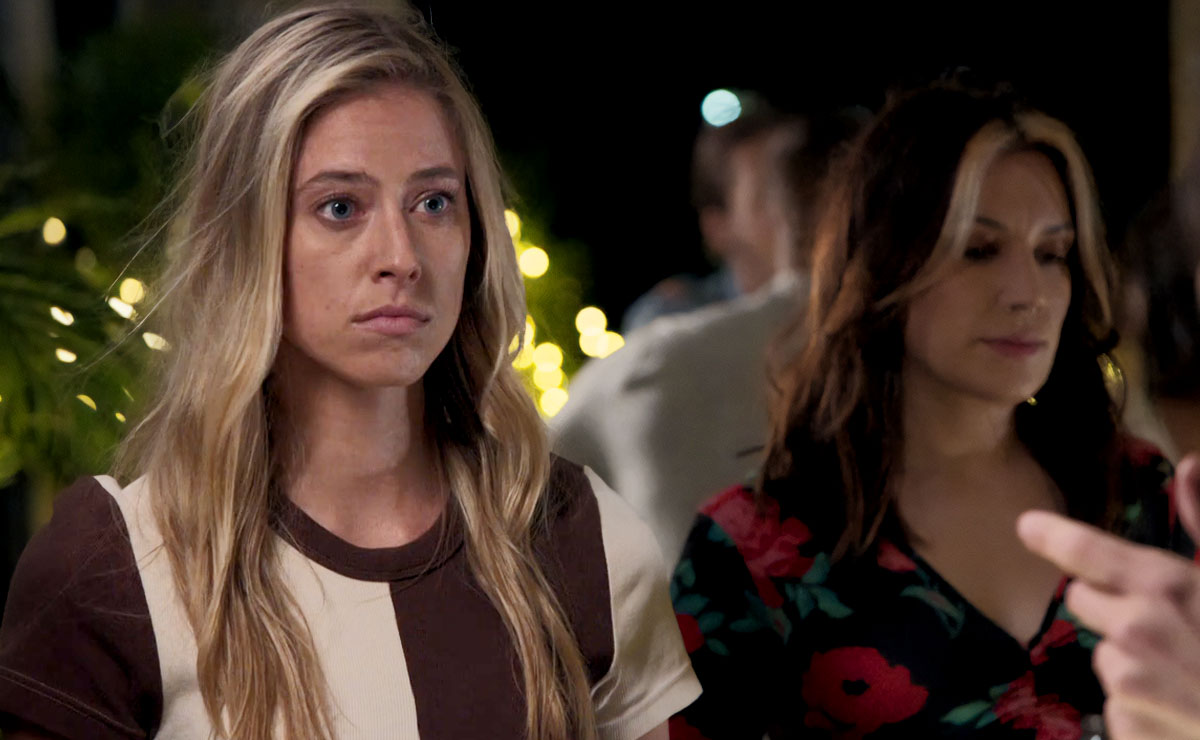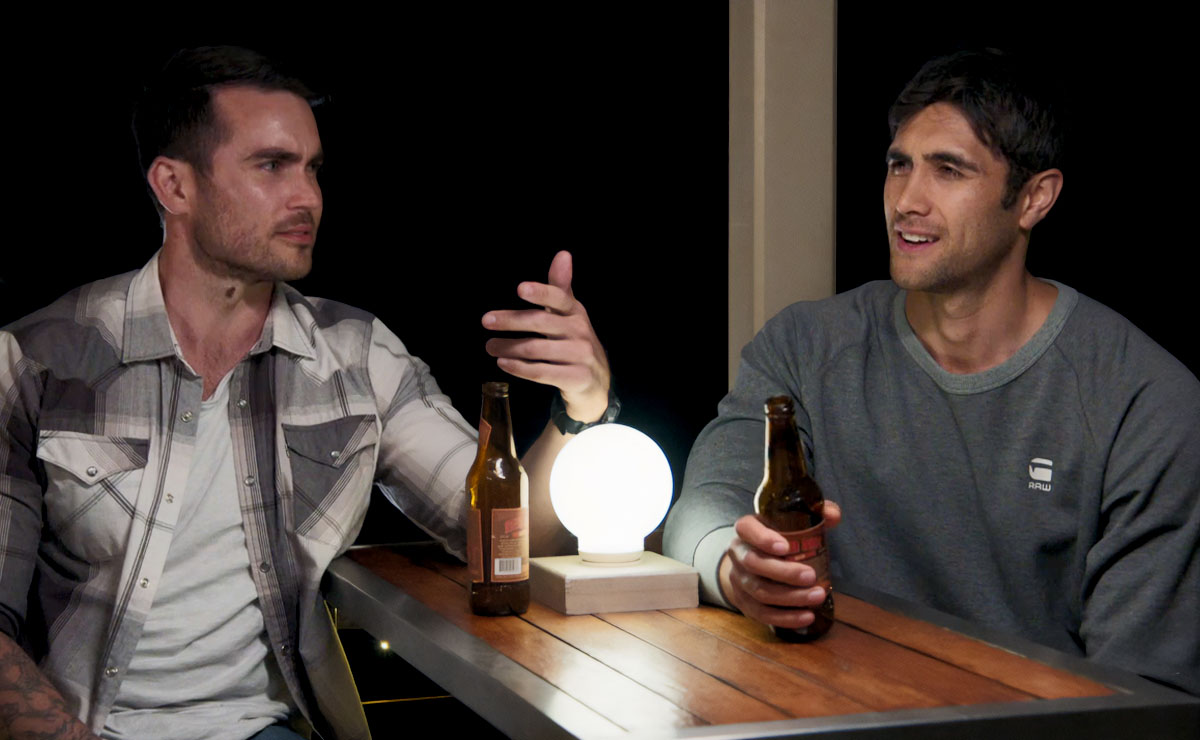 Tane leaves, but makes it clear that he wants her stuff out of his house first thing. Eden offers Flick the use of Lyrik's van.
The next morning, as Flick prepares to collect her stuff, she fills up a hip flask with vodka, before taking a swig straight from the bottle.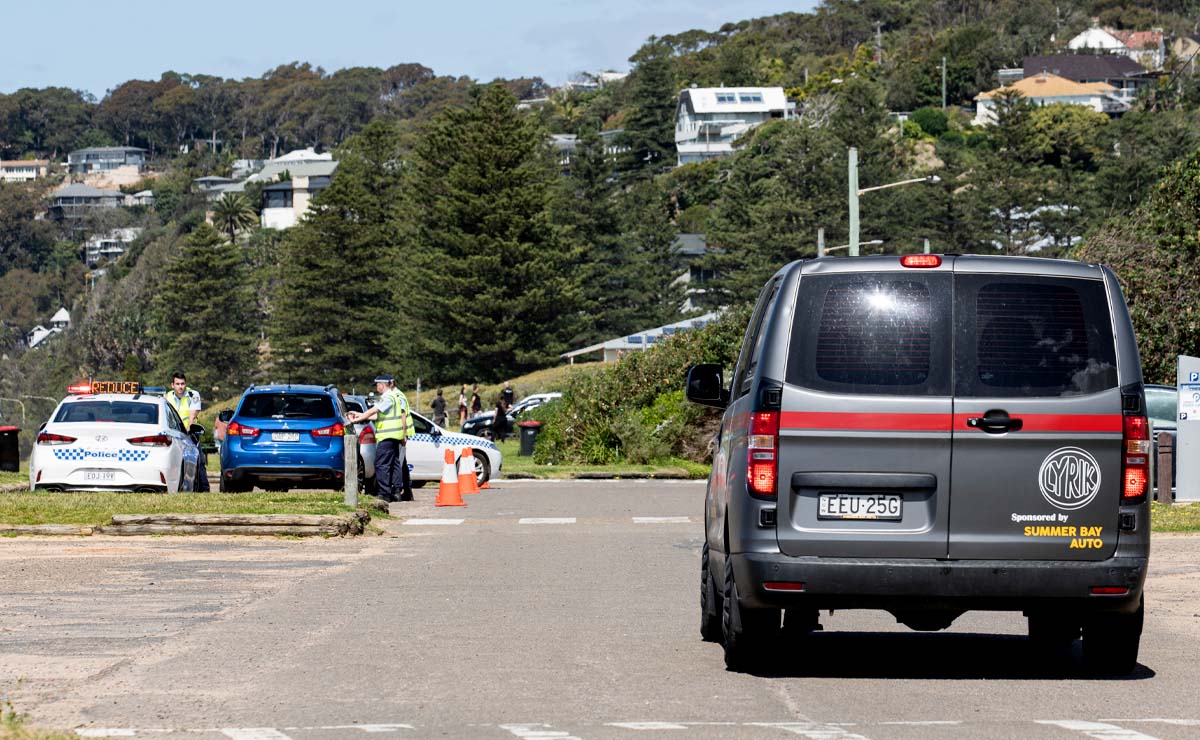 As Flick drives the van back from the Parata house, having picked up her belongings without issue, she and Eden turn onto the top road along the beach where they spot Cash and Rose (Kirsty Marillier) up ahead, performing roadside breath tests.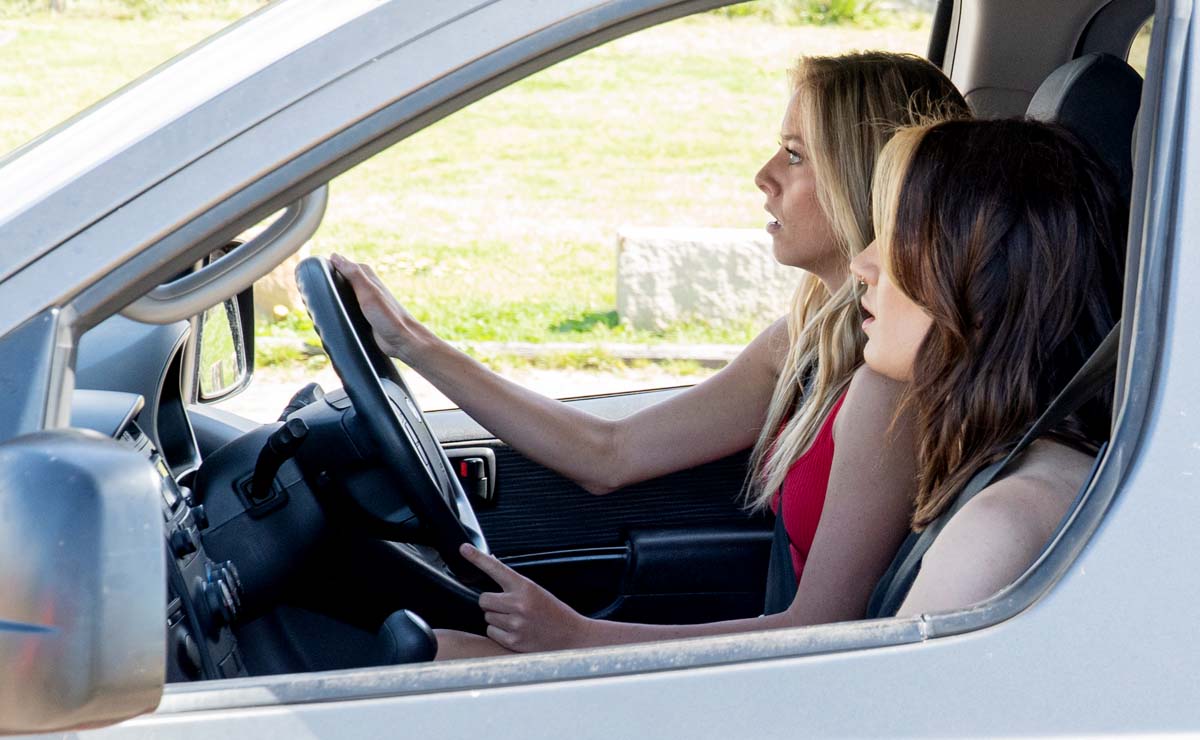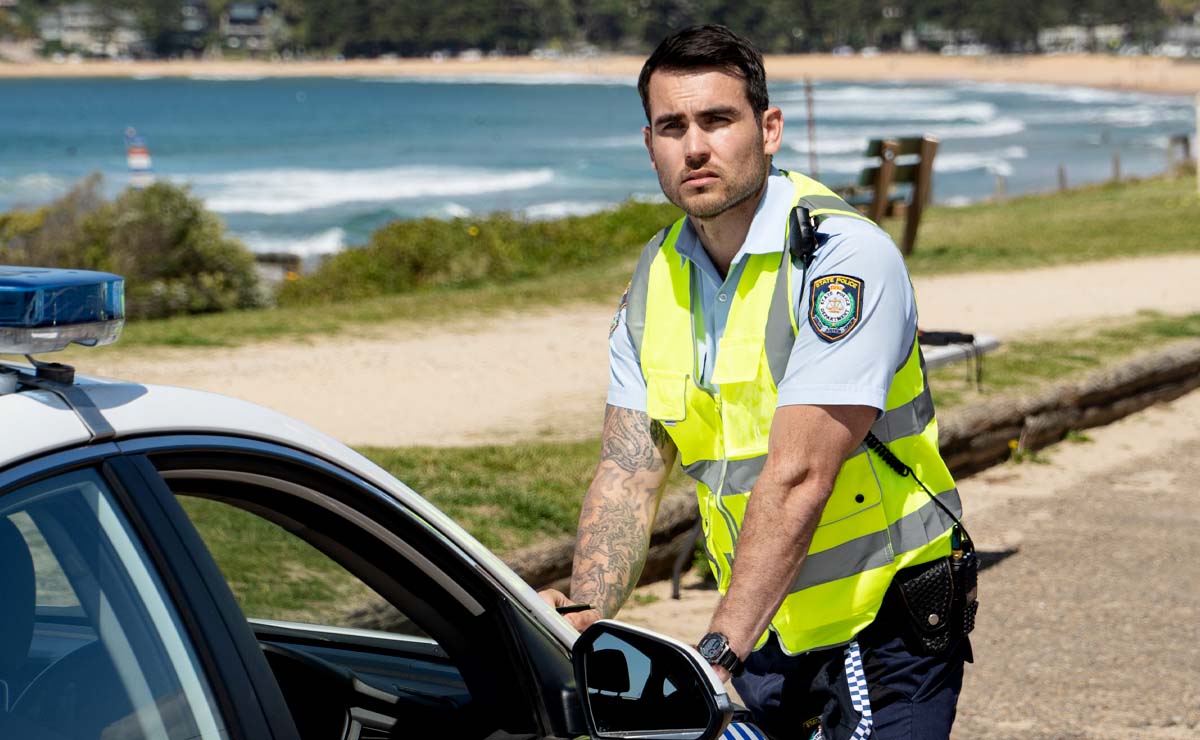 Knowing that she has alcohol in her system, Flick panics and stops the van.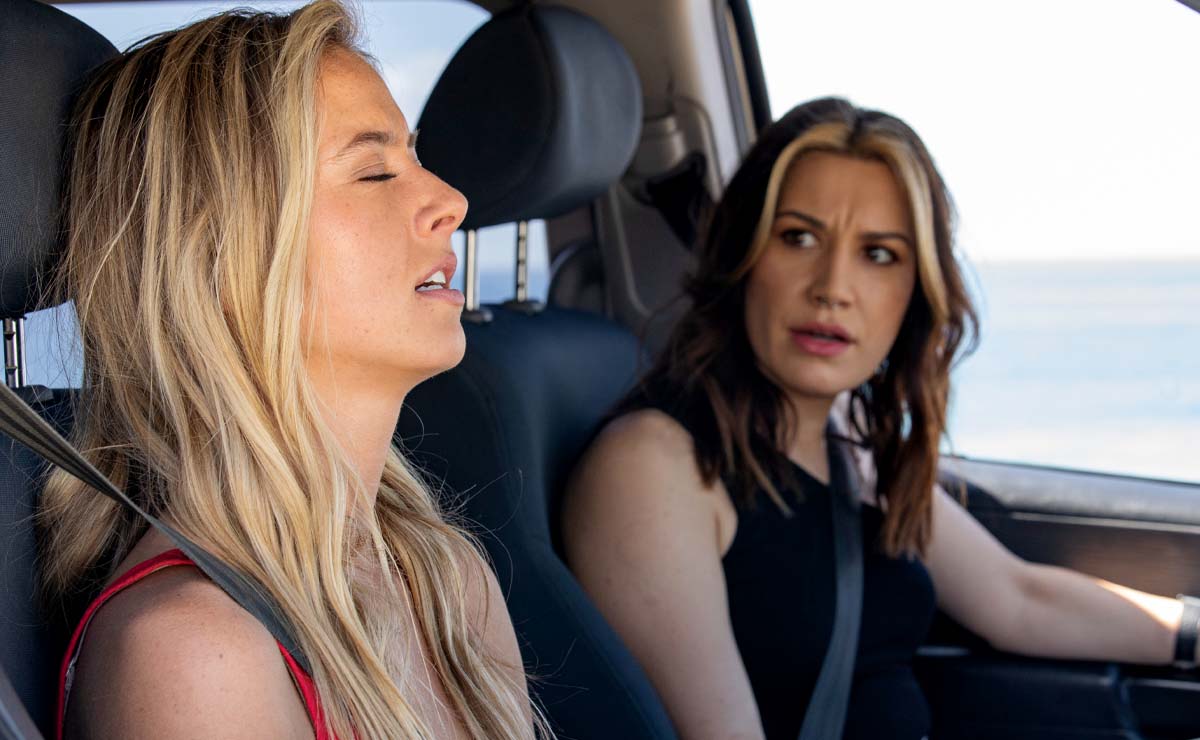 "Is that a problem…?" a confused Eden asks, pointing towards the police stop up ahead.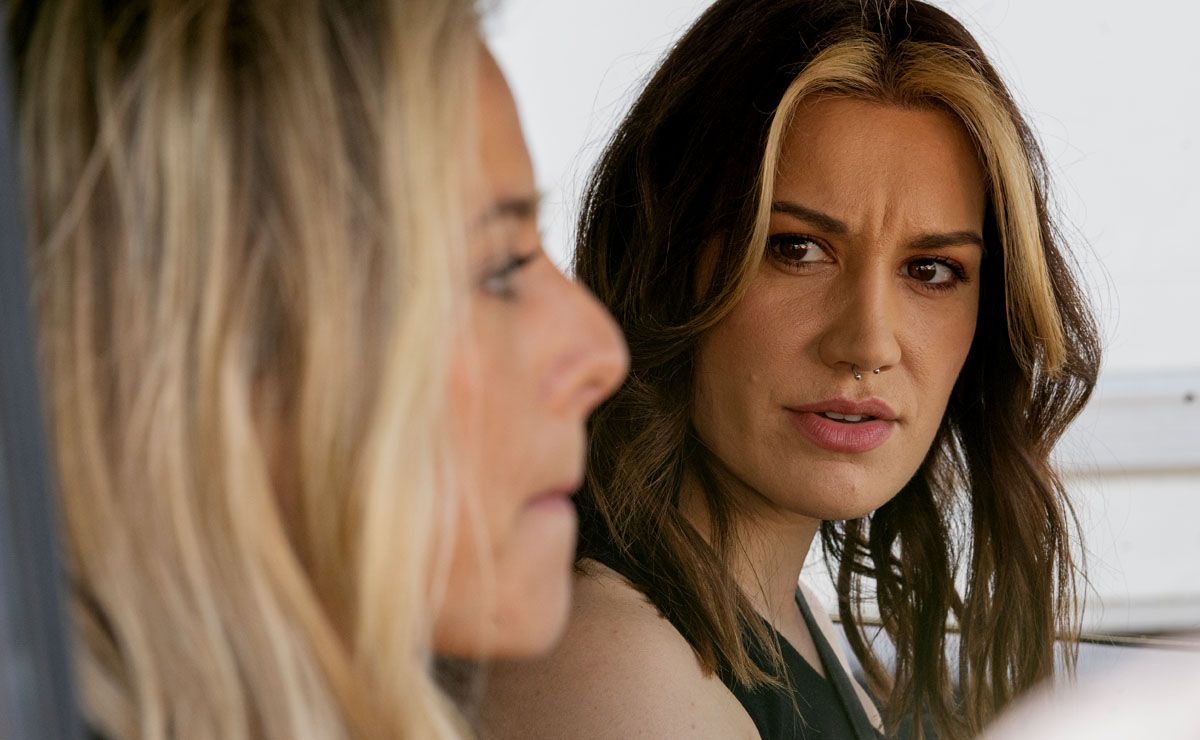 Flick quickly turns the van around and speeds off, but a disappointed Cash has already seen everything and has a pretty good idea of what's going on.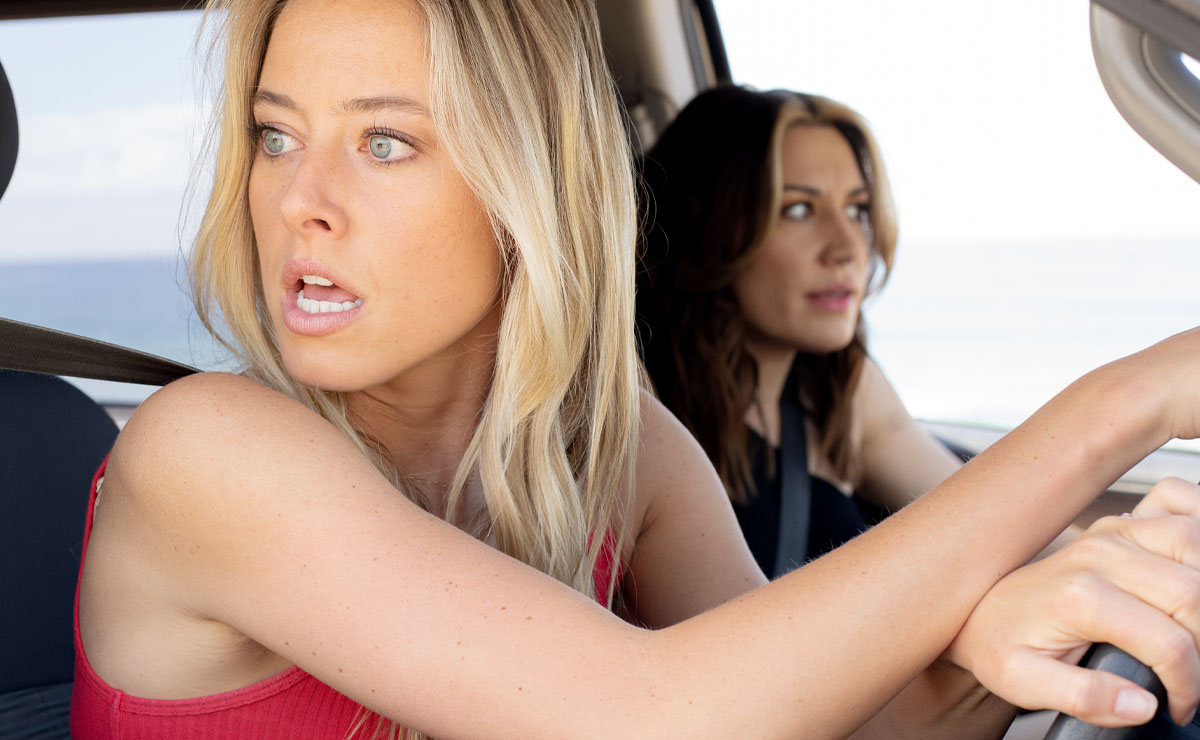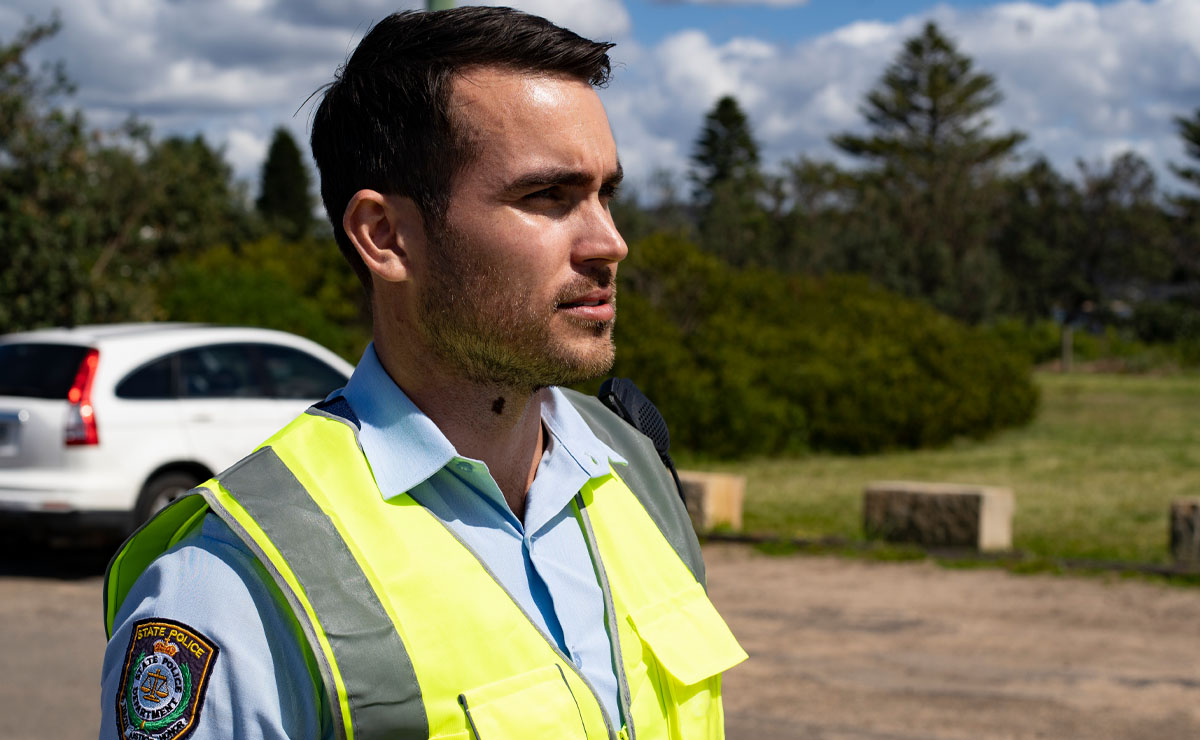 Cash has no option but to hop into the cop car with Rose to give chase, and a nervous Flick is forced to pull over.
As Eden asks Flick whether she's been drinking this morning, Flick can only shrug in response.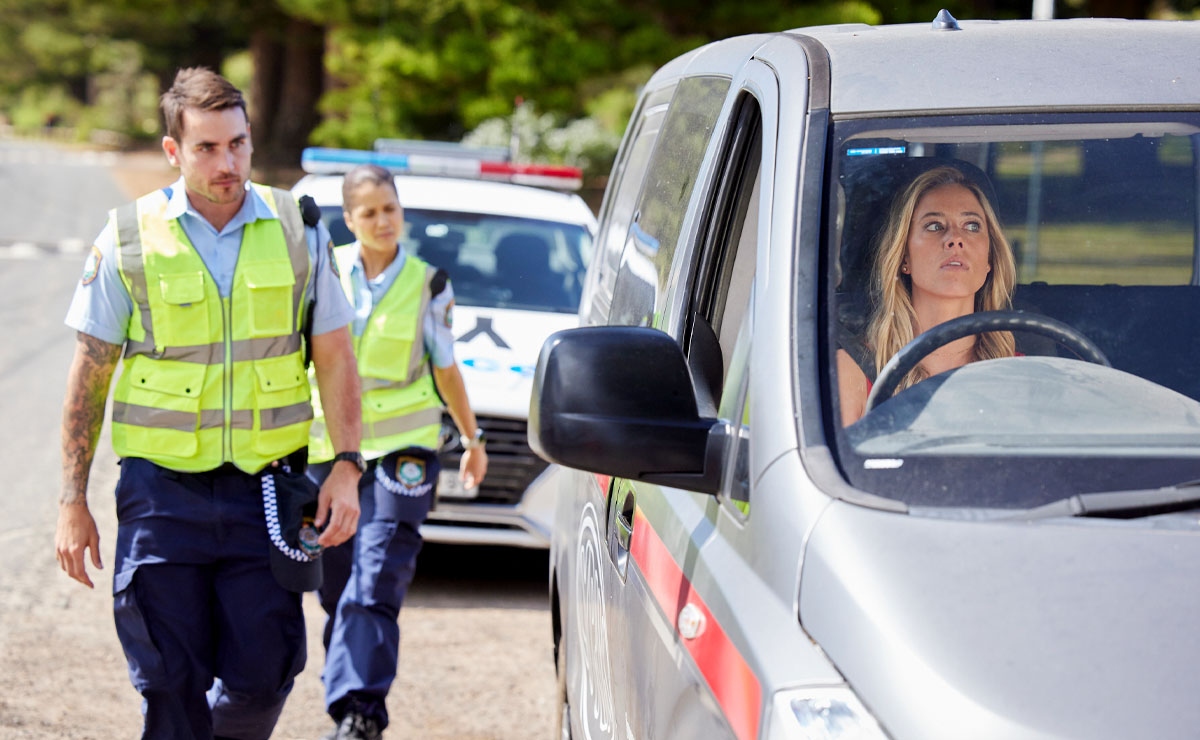 Flick plays it cool as Cash asks why she avoided them, with Eden attempting to cover for her friend by saying she's left her wallet at home.
Cash isn't buying it though, and as Rose explains that Flick will have to do a breathalyser test, he adds that there's no special treatment.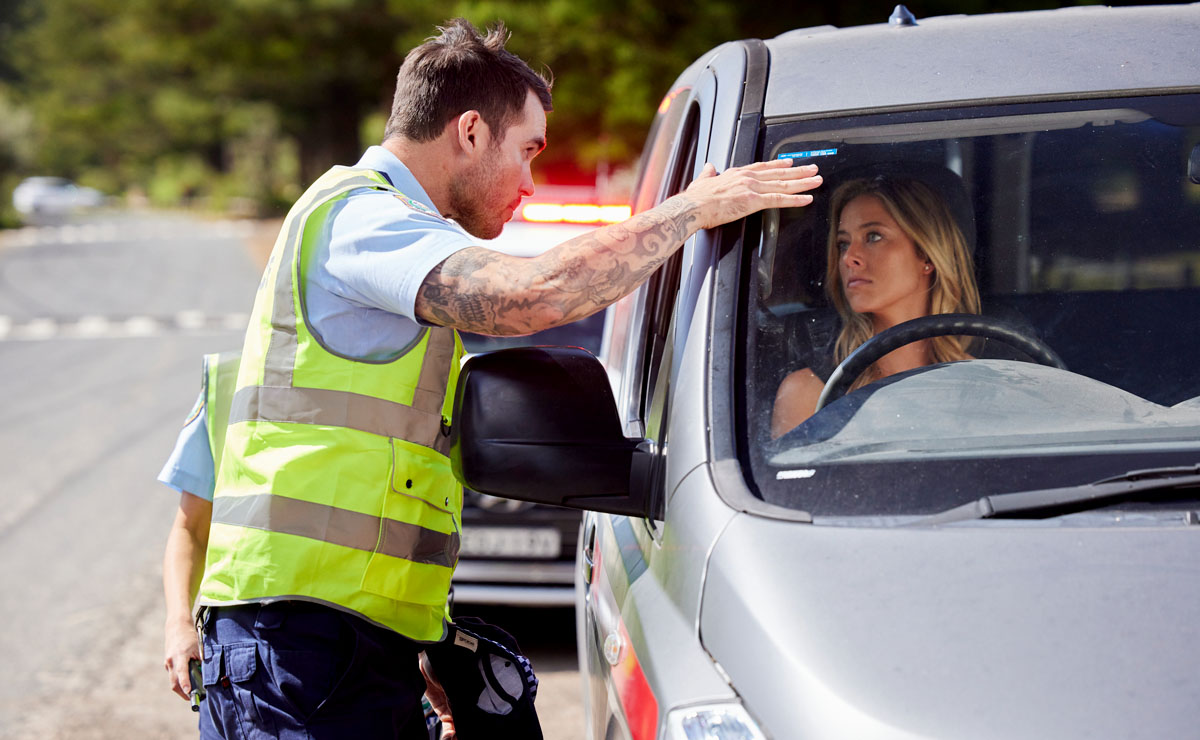 Flick protests but eventually concedes to provide the sample, which comes back positive.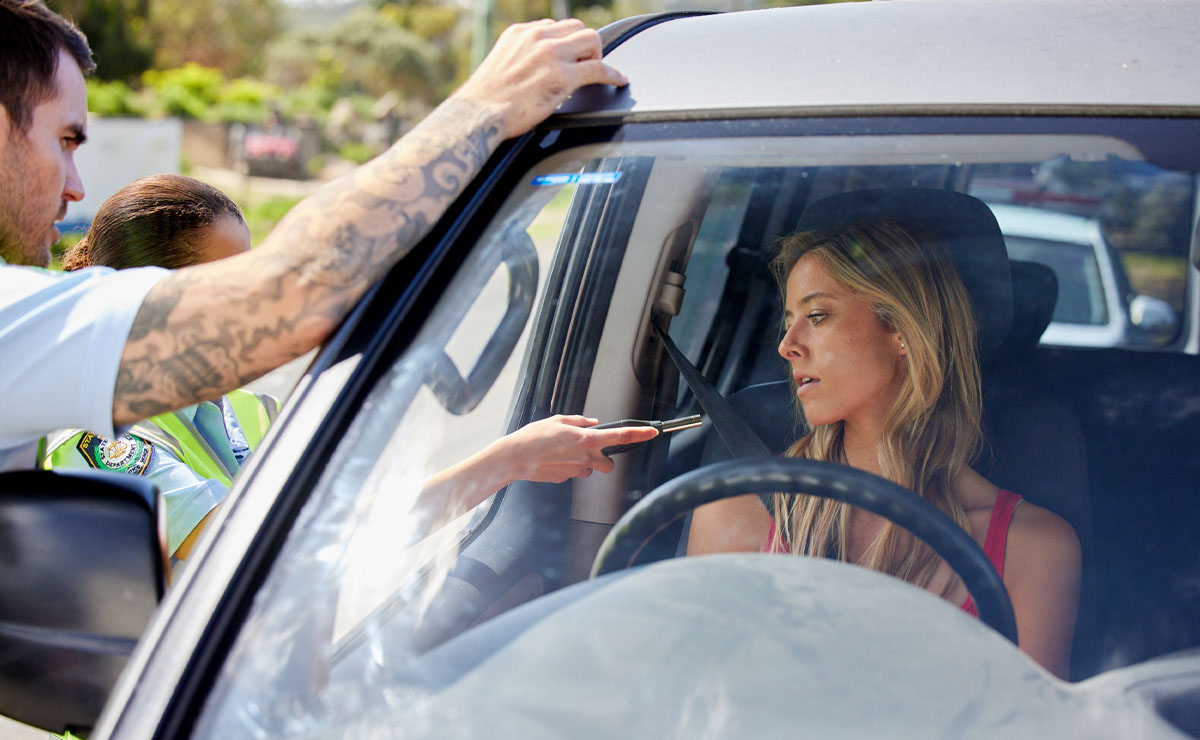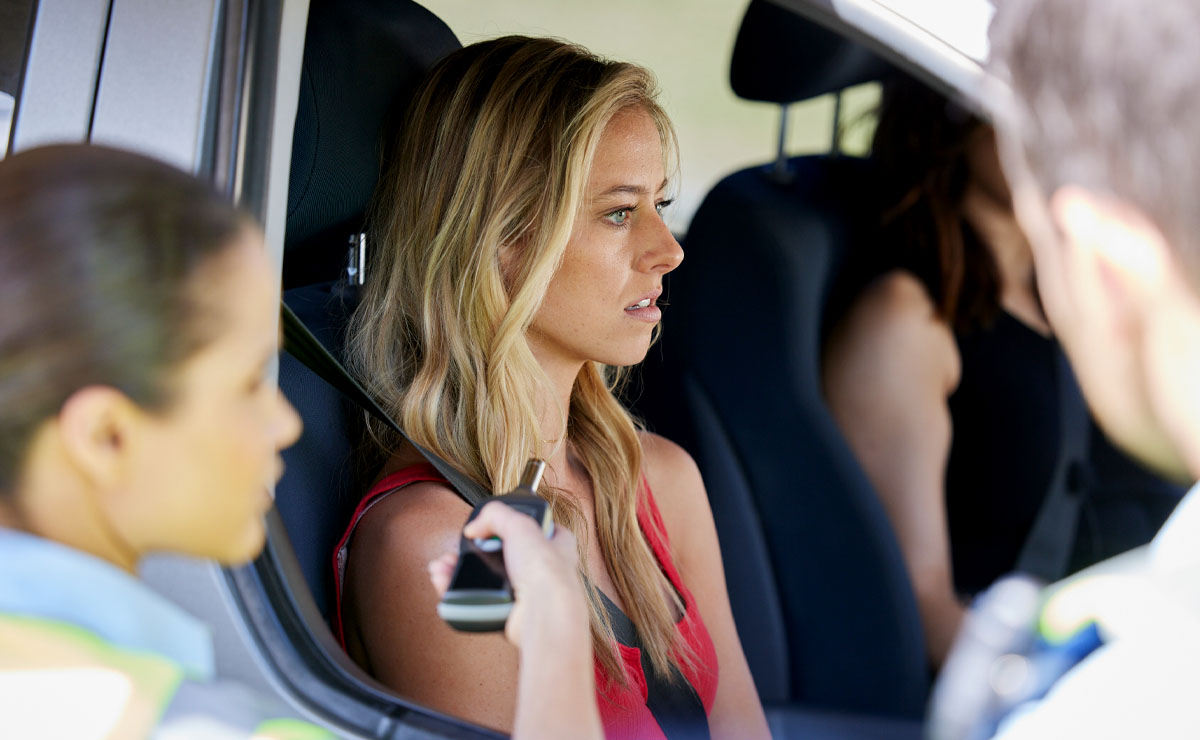 Though Rose points out to Cash that it's only just over the limit, they both know that it doesn't matter. They have no option but to suspend Flick's driving licence for three months and issue her with a fine.
Fuming at the danger his sister has put herself and others in, Cash orders Flick to get into the back of the police car so he can drive her back to the caravan park.
It's clear to Cash that whilst Flick may not have been drunk, the fact that she had been drinking so early in the morning means that she seriously needs help.
As Flick curls up into a ball and breaks down, alone in her caravan, will this incident finally be the wake-up call she desperately needs?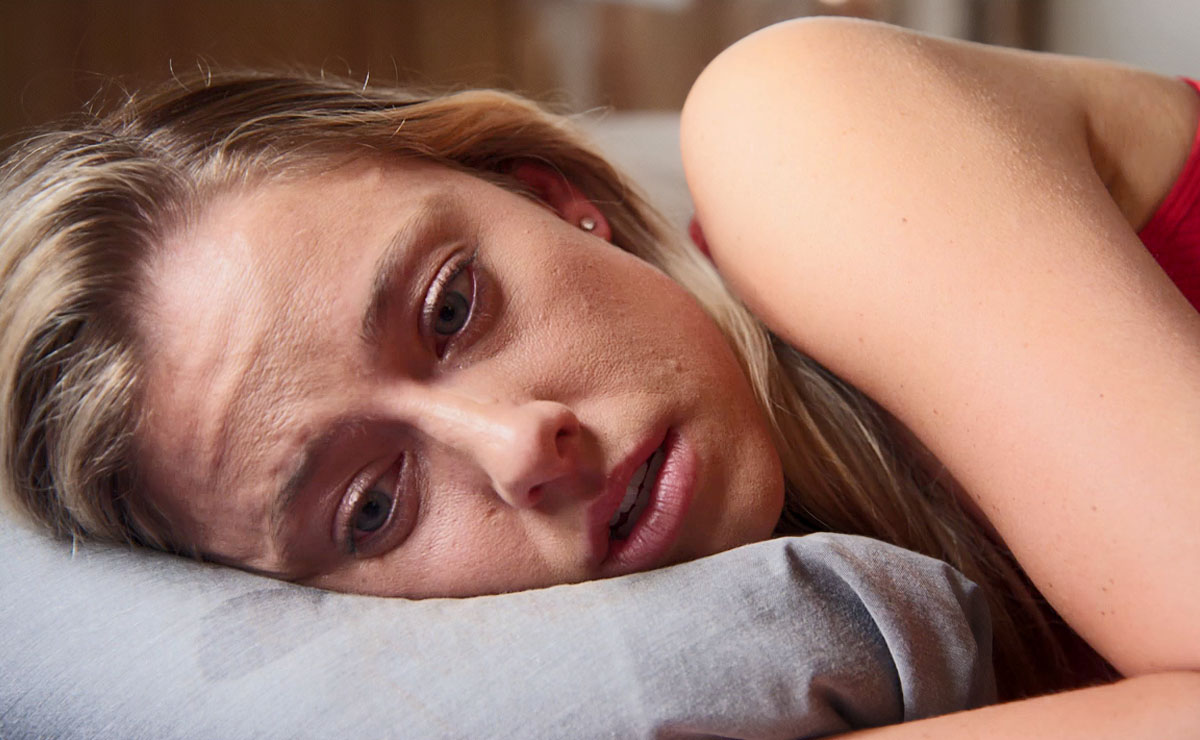 ---
Elsewhere in Summer Bay, Ava's (Annabel Wolfe) secret crush on Theo (Matt Evans) is becoming increasingly obvious to those around her.
Viewers have just learned that 16-year-old Ava is in fact Theo's obsessive online fan that goes under the name I<3Theo, and she clearly has an ulterior motive in coming to the bay to see dad Justin (James Stewart).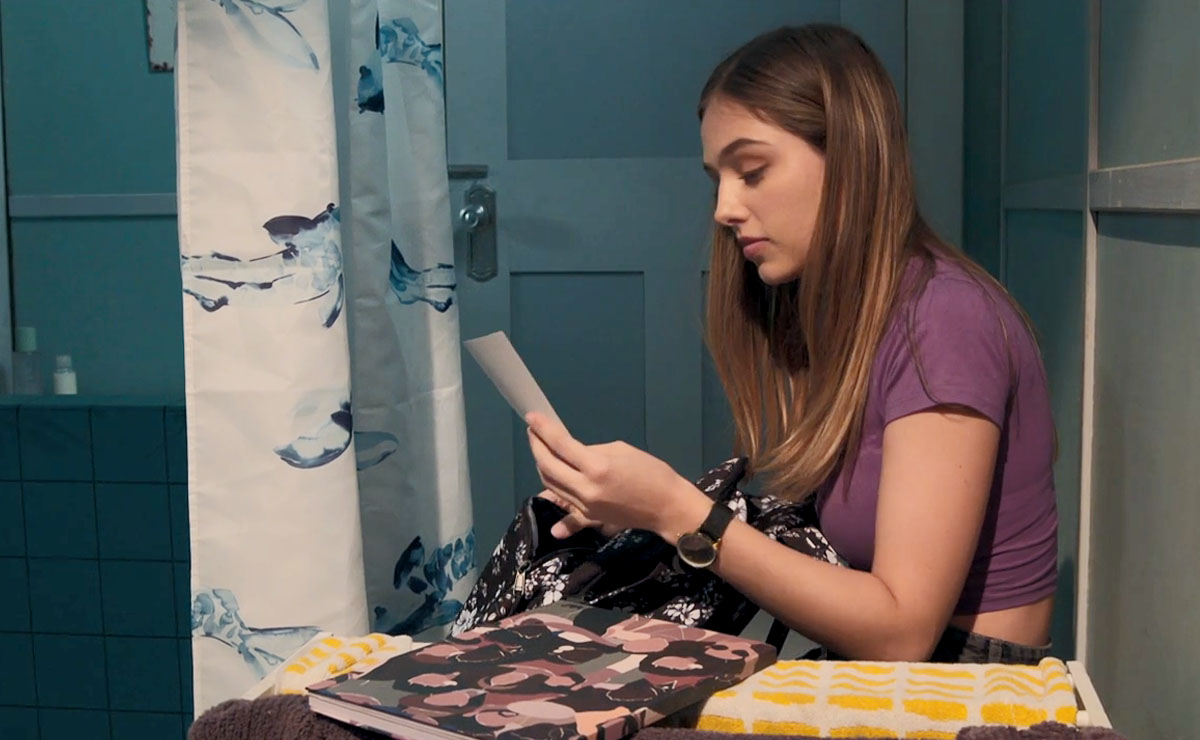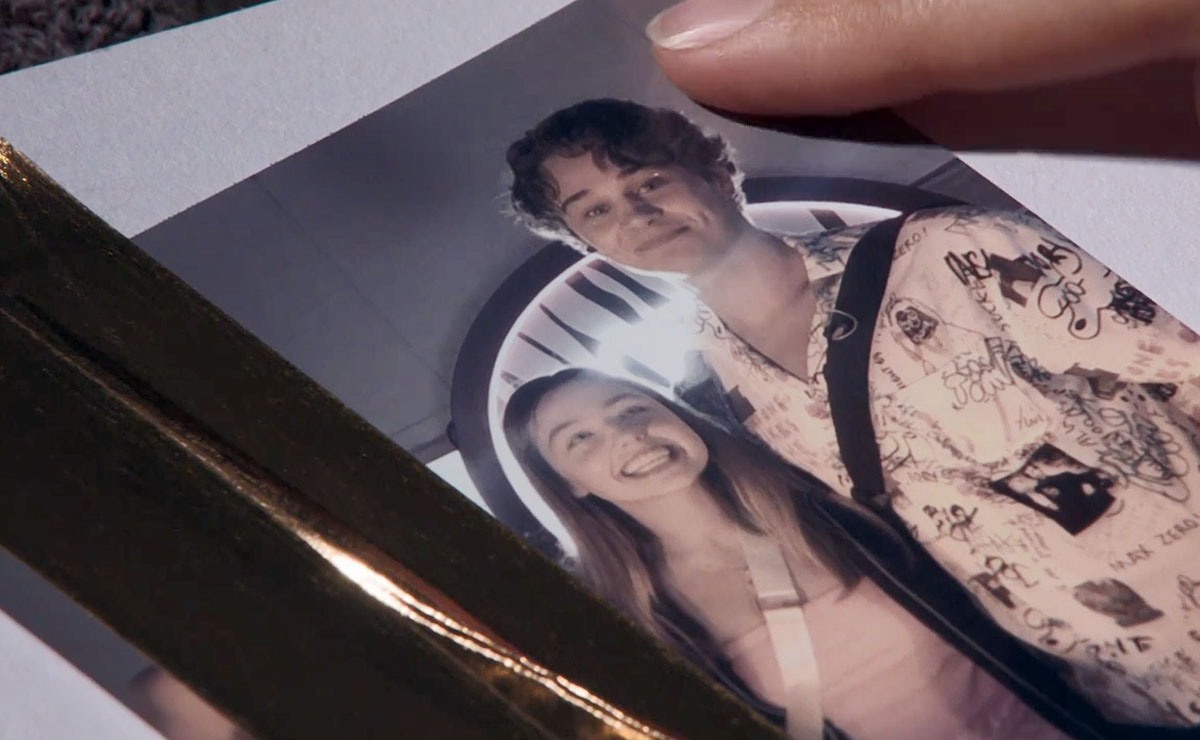 Justin is frustrated this week when he comes home to find the house empty. He had hoped Ava would be getting on with her assignment as promised, which he can see is open on the laptop, unstarted.
Ava has much more interesting things in mind, as she hangs out with Theo at the diner. Marilyn (Emily Symons) and Irene (Lynne McGranger) can't get over how grown-up Ava looks now (Soap Opera Rapid Aging Syndrome will do that to a girl), as Irene comments that Ava clearly has something of a thing for Theo.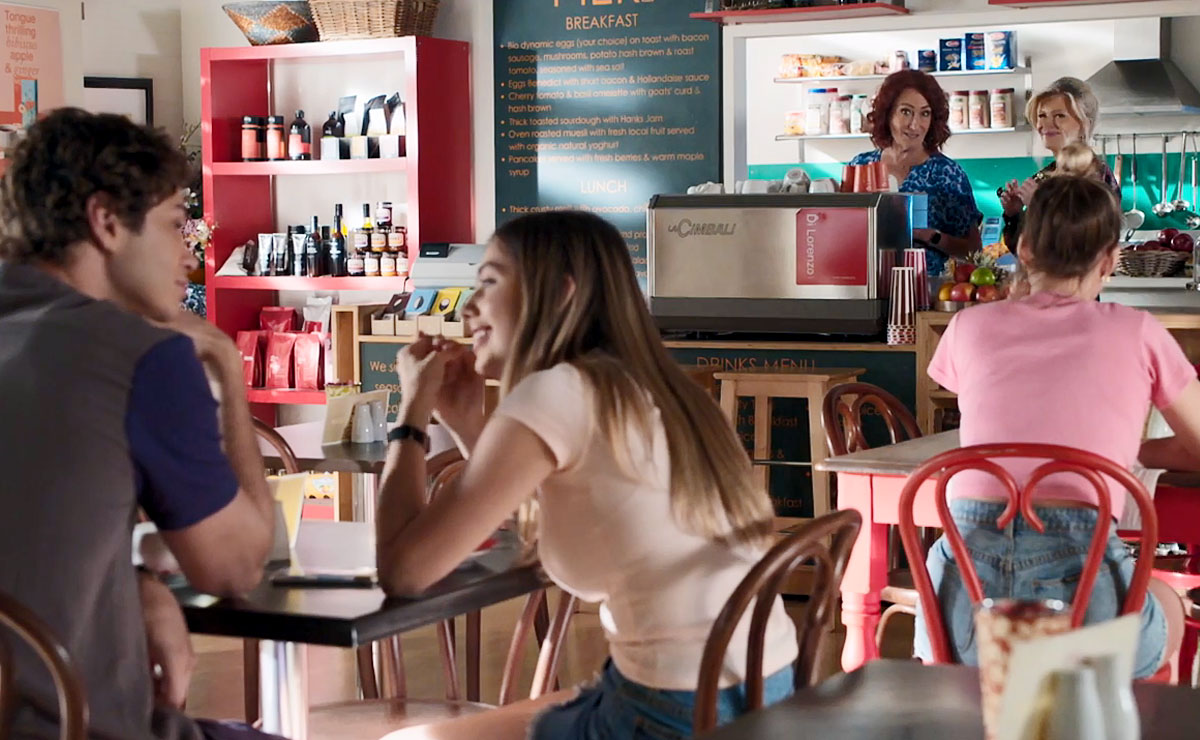 Kirby (Angelina Thomson) overhears their conversation and can't help but agree. She's seen it right from the off, but hopes it's just an innocent schoolgirl crush.
When Justin texts Ava to come home, she convinces Theo to go with her in the hope that Justin will go easy on her, much to Kirby's annoyance who was about to go on a break.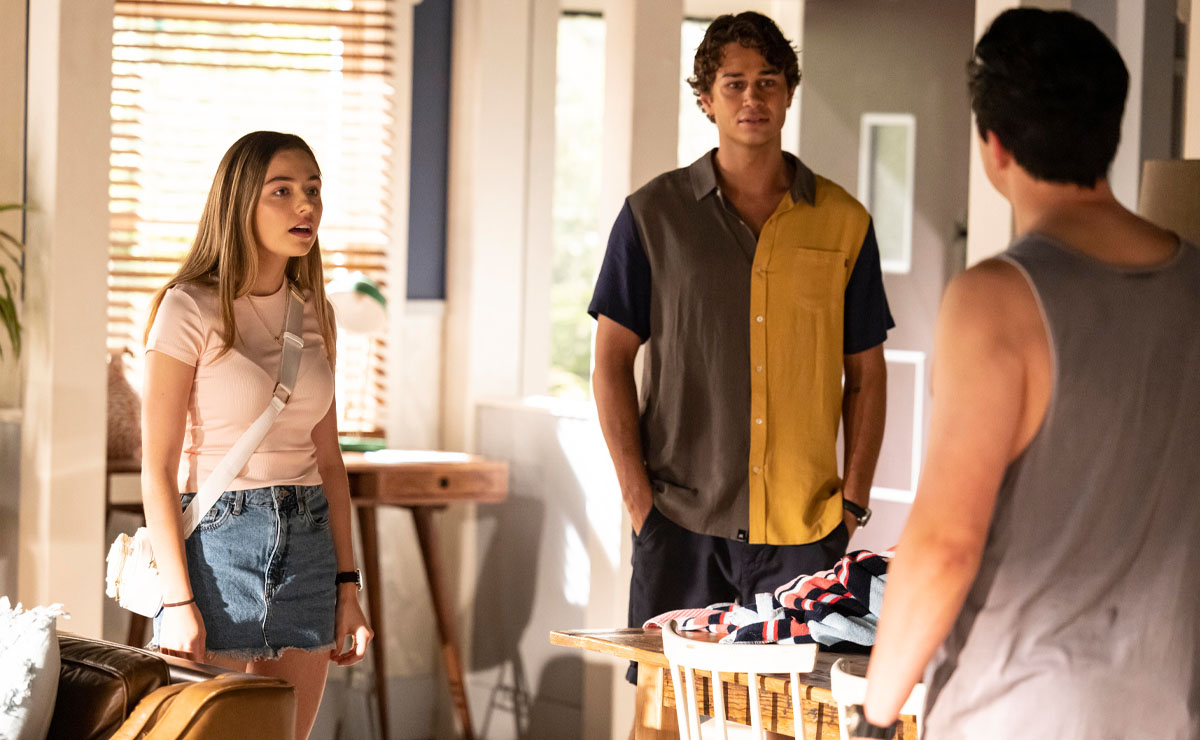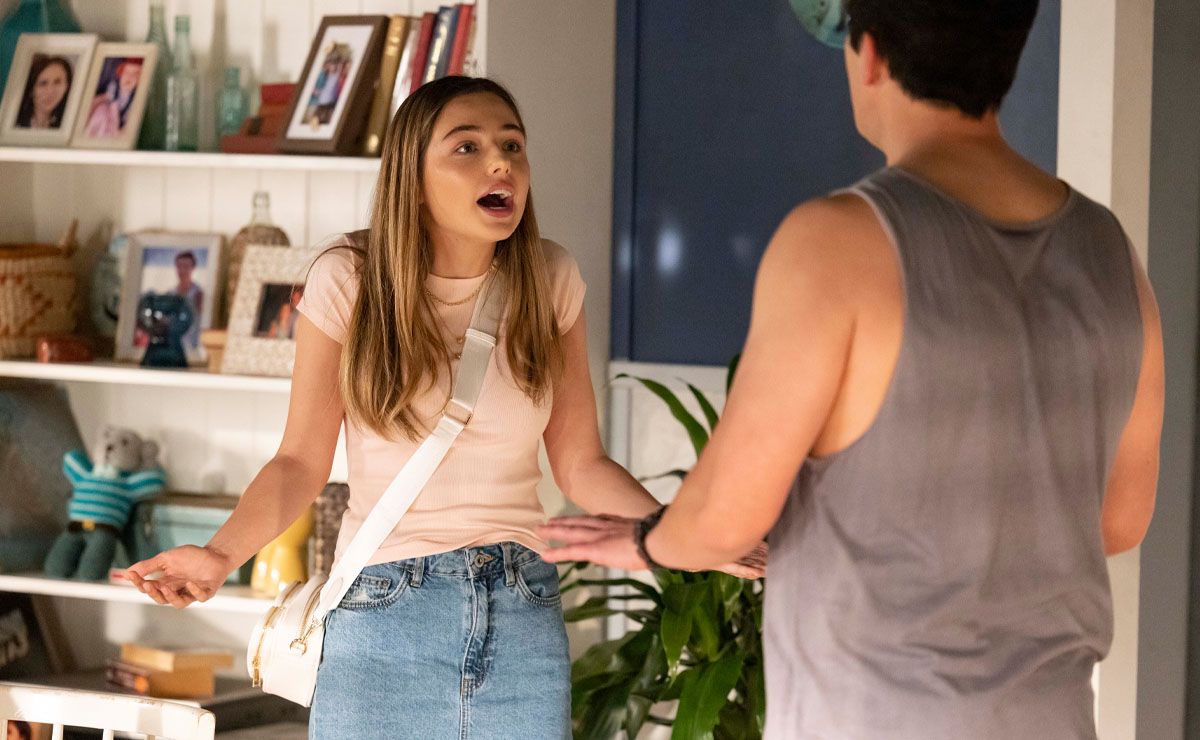 Back at the house, Justin berates Ava for ignoring his messages and not doing her work as promised, until Ava points out that he's looking at the wrong assignment… the one she had been working on has already been printed off!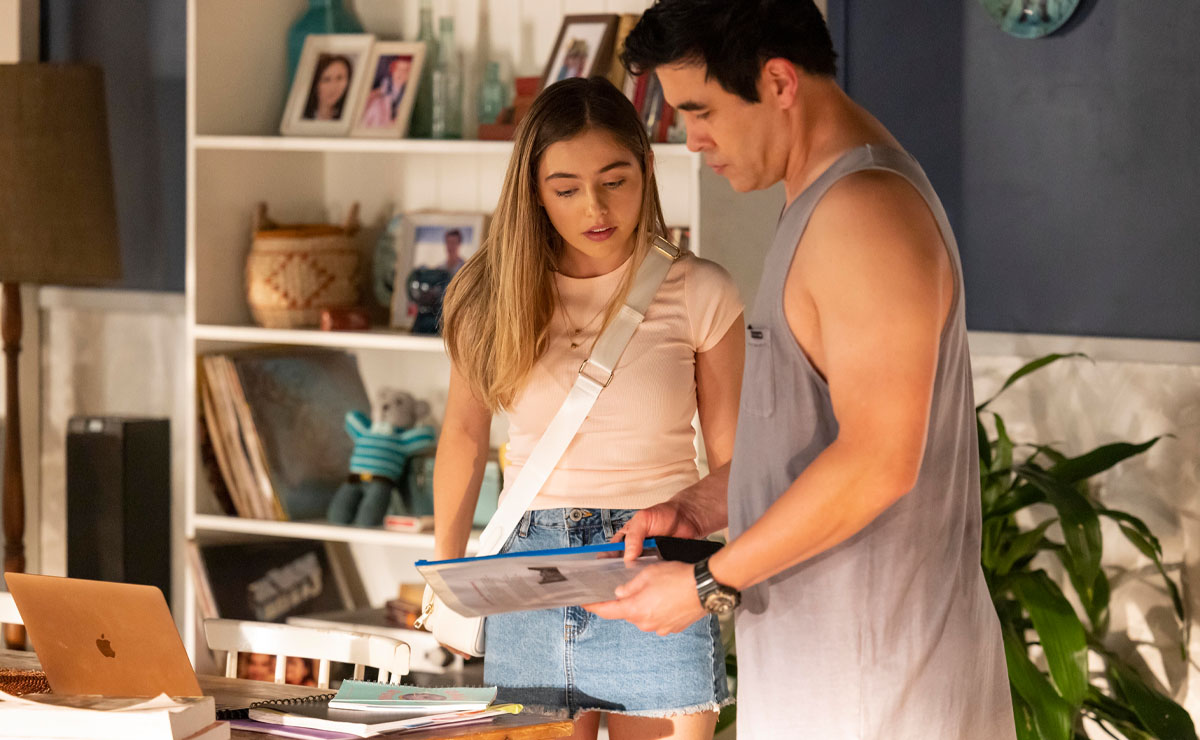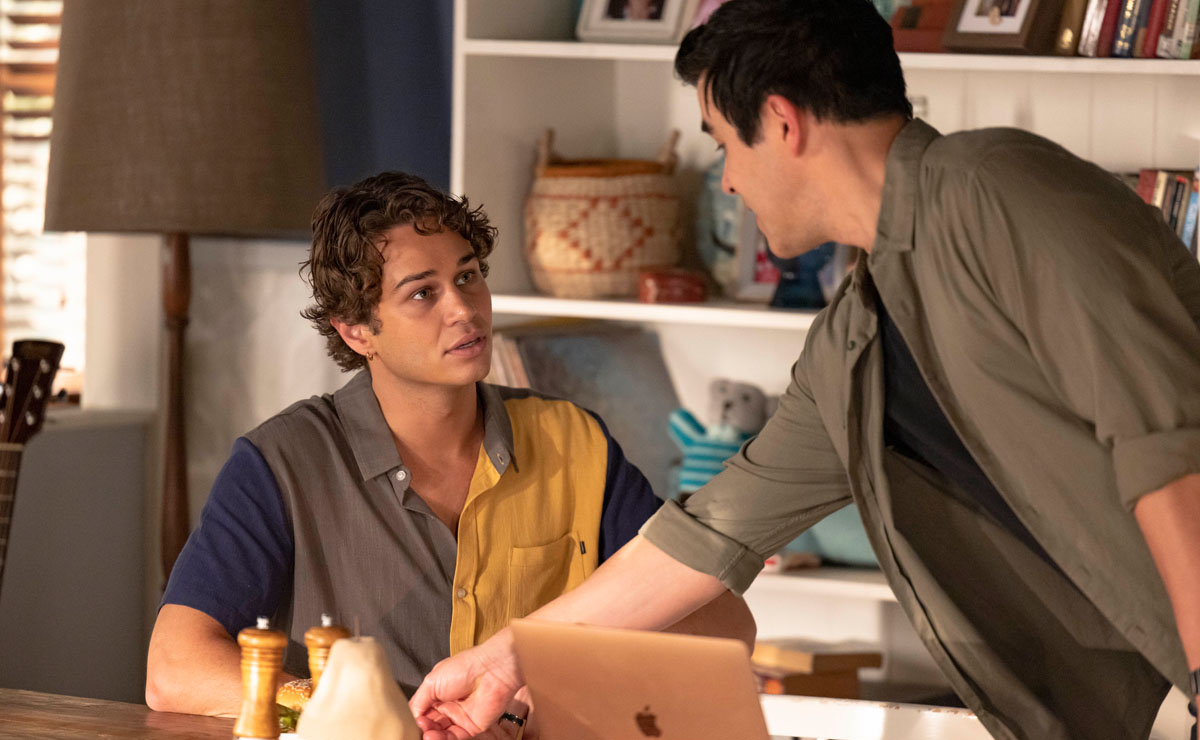 As Justin explains that it's beside the point and she should have stayed at home anyway, Ava storms into her room. Justin looks to Theo for support, but he can see Ava's point of view… telling Justin that he doesn't need to be so hard on her.
Later on, Ava keeps her eye on Theo and Kirby as she works, and as soon as Justin heads out she joins the two of them.
As they talk about the band's socials, Ava tells Theo that the fans love him. Kirby takes the opportunity to not-too-subtly point out that the lines can sometimes get blurred—some fans are just living in a fantasy land with their crushes. Things take a bit of a turn when Ava then retorts that no-one asked Kirby for her opinion.
As Kirby excuses herself, Ava quickly moves over to sit next to Theo, and she's thrilled when he asks her to help him pick out a photo for the socials.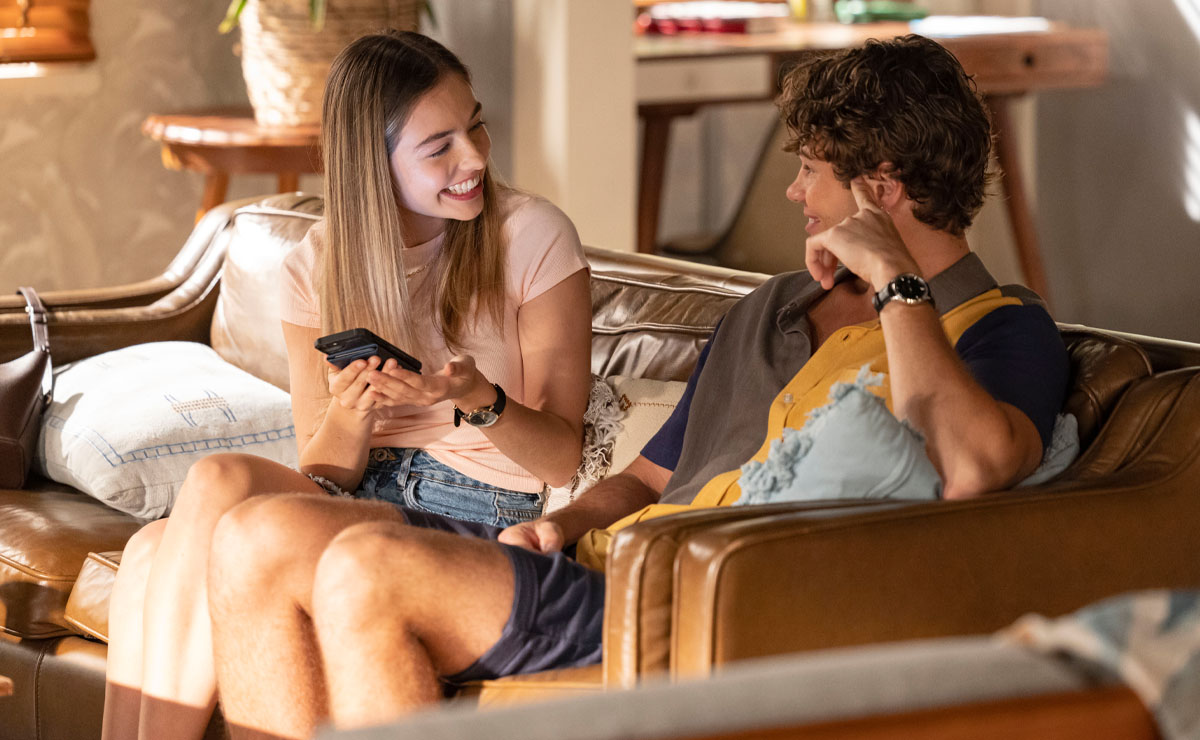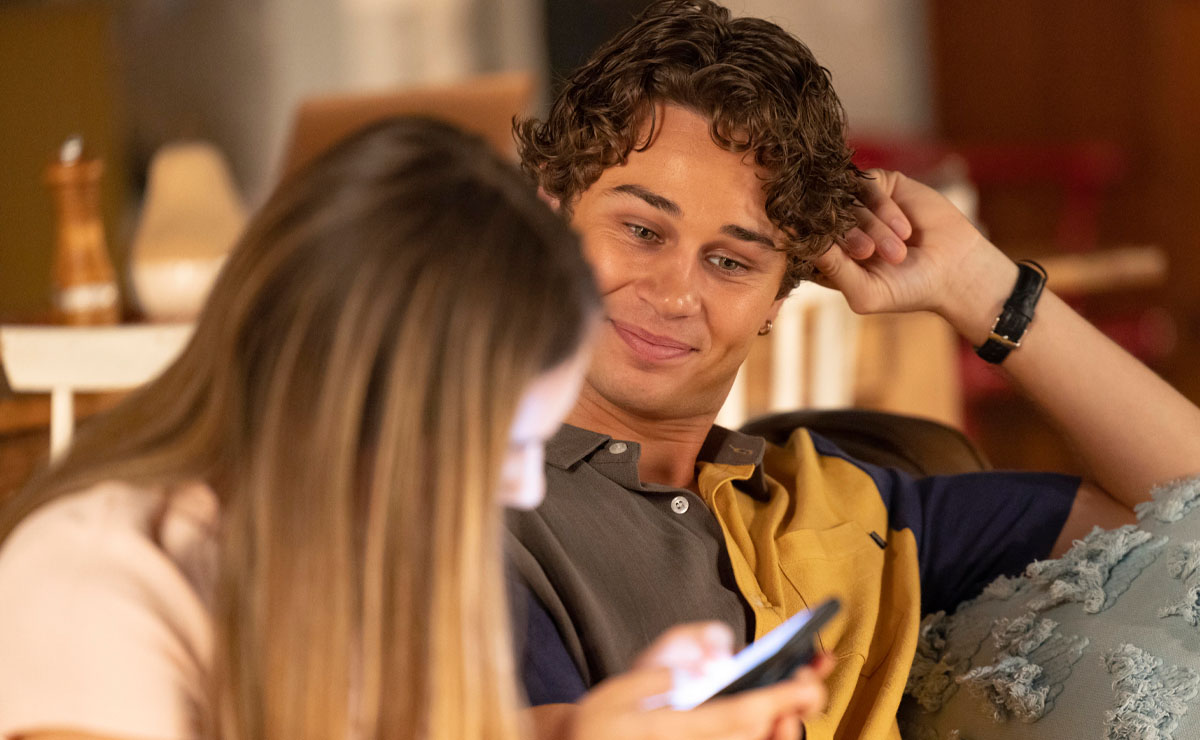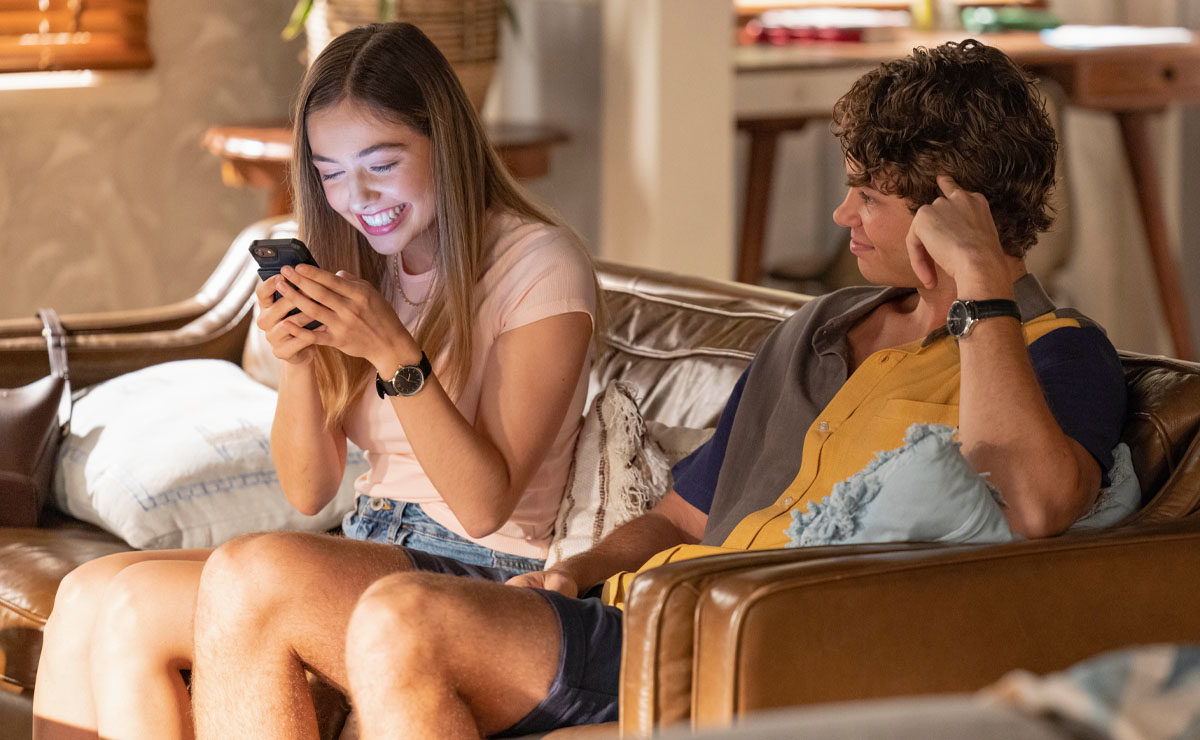 When Kirby later suggests to Theo that they put Ava straight, Theo worries that it would embarrass her… after all, Ava is "just a kid".
Little do they realise however that Ava is listening to every word, and is determined to prove Theo wrong…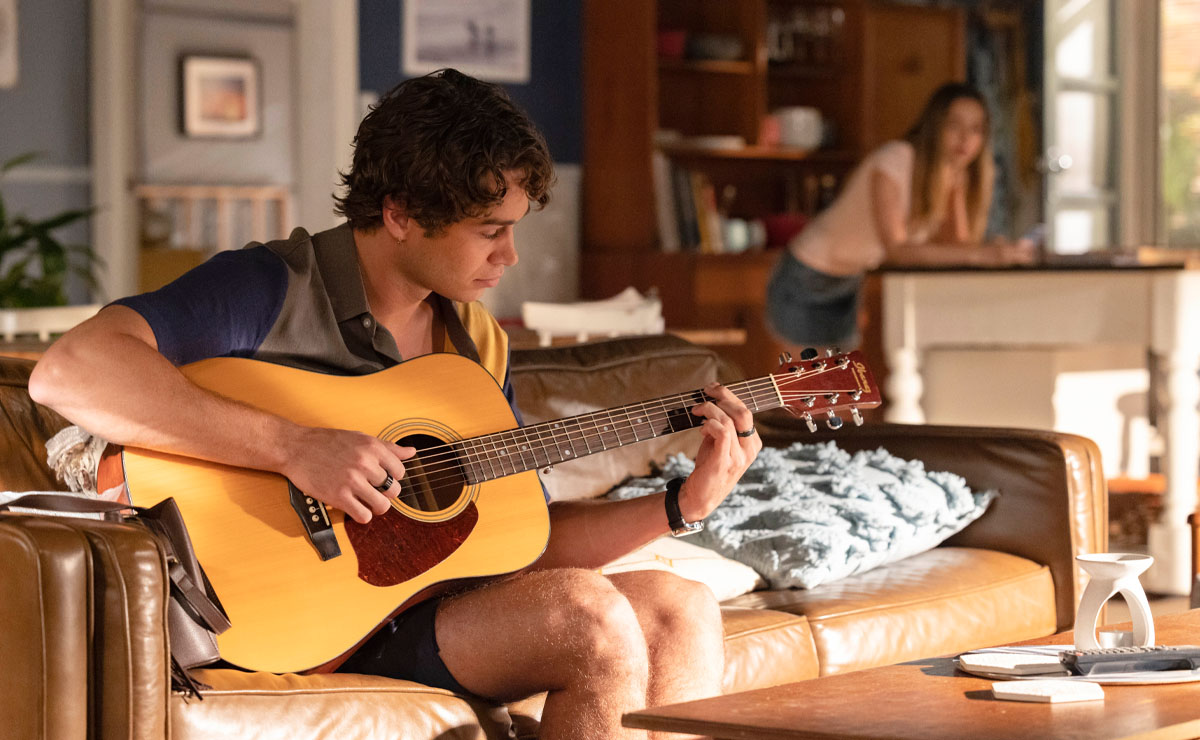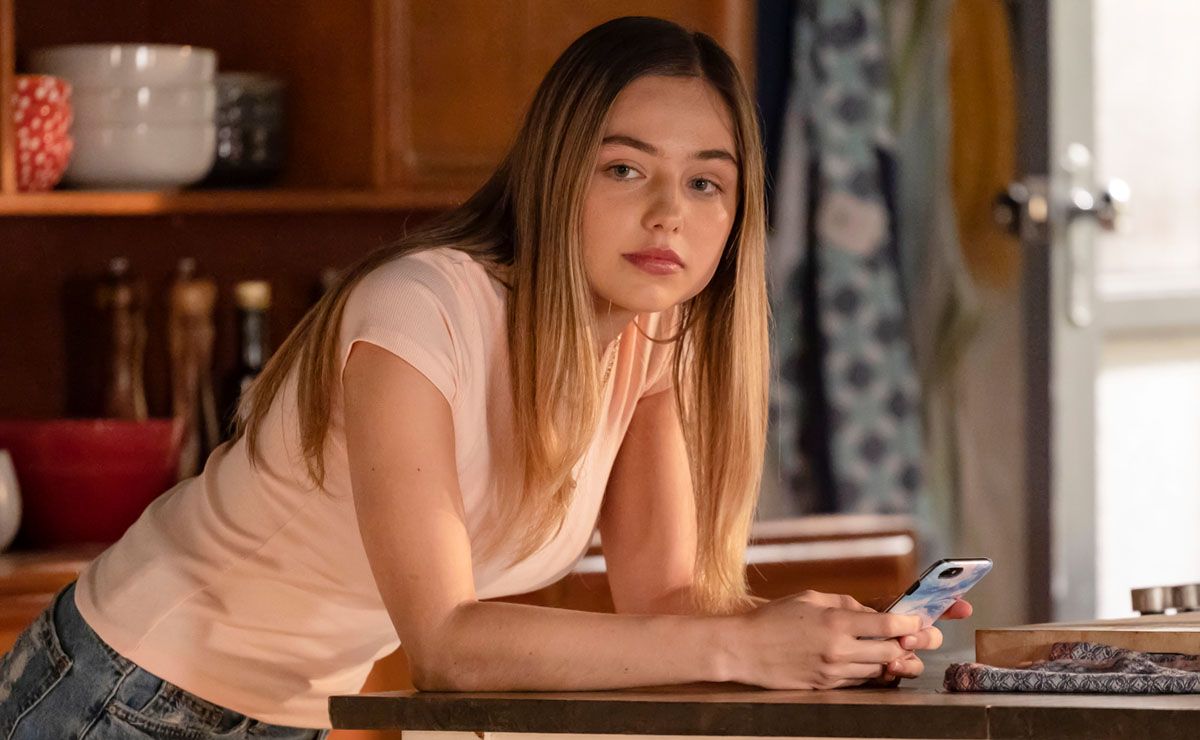 ---
Monday 17th April (Episode 7976)
Gabe struggles to deliver bad news to Mackenzie. Bree gets the push she needs to seek help. Ziggy enlists Marilyn to help protect Izzy.
Tuesday 18th April (Episode 7977)
Can Mackenzie get through to Gabe? Alf and John clash. Dean and Ziggy welcome a surprise visitor.
Wednesday 19th April (Episode 7978)
Felicity's drinking reaches new lows. Can Nikau and Bella get past their differences? Alf and John's feud goes to extraordinary lengths.
Thursday 20th April (Episode 7979)
Has Felicity hit rock bottom? Mali surprises Rose on the beach. Theo defends Ava.
Friday 21st April (Episode 7980)
Remi supports Bree through her counselling. Mali has a mysterious caller. Ava's pushing the boundaries.
Spoilers in your inbox every weekend!