Home and Away Spoilers – Bree discovers she's pregnant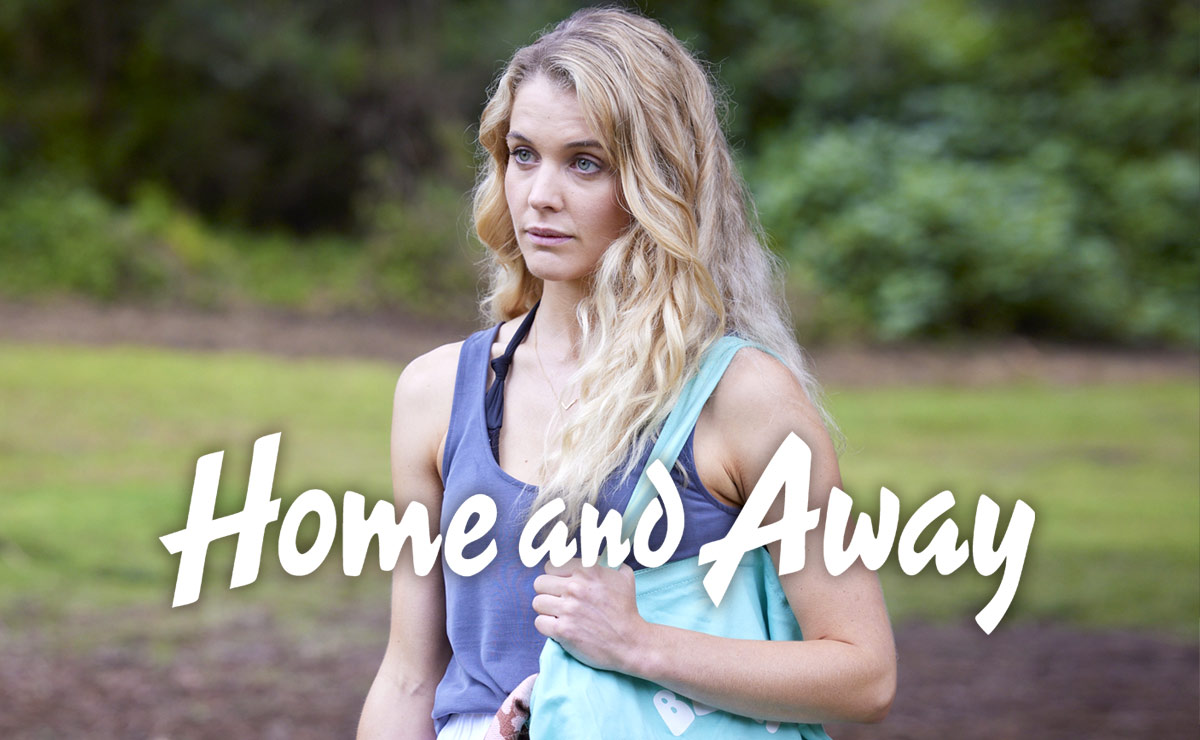 This week on Home and Away in Australia, Bree pushes Remi away after she makes a shocking discovery – she's pregnant!
When Home and Away returned for 2023, Bree (Juliet Godwin) was being held against her will by her abusive husband Jacob (Alex Williams), who had returned to Summer Bay to find his wife and Remi (Adam Rowland) enjoying a date together at Salt.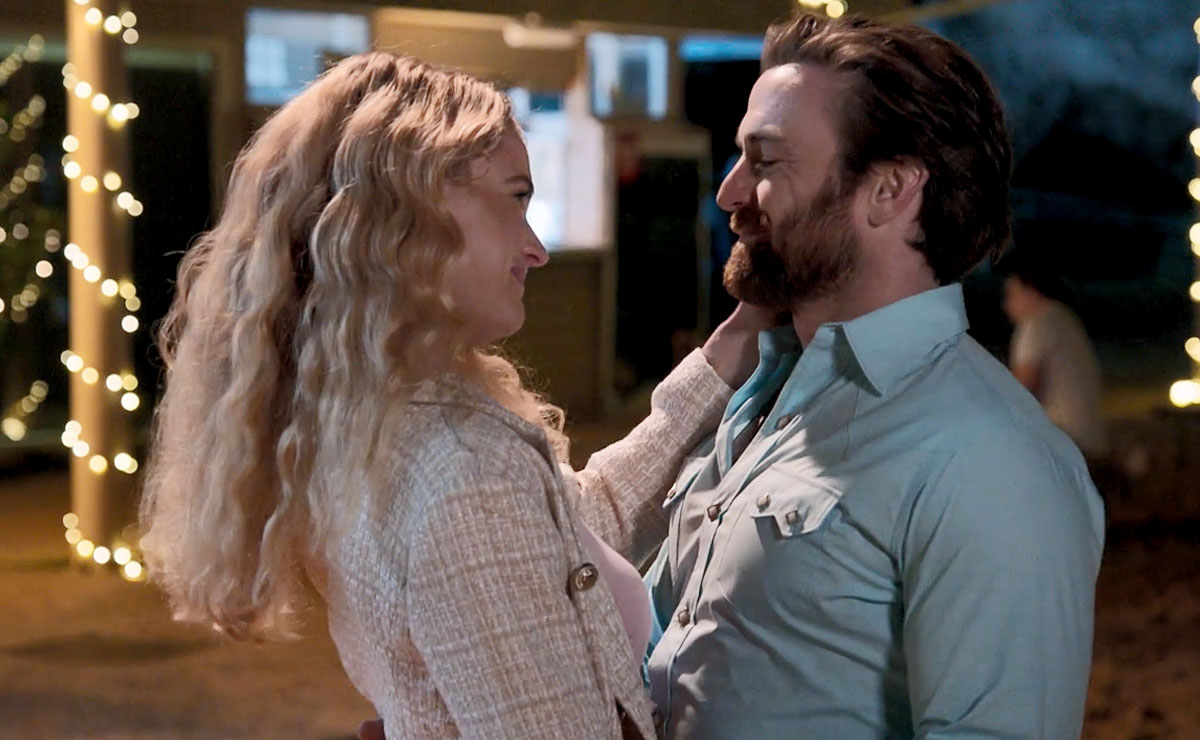 Bree had already decided she was going to leave Jacob, and with Jacob supposedly working away in Western Australia for a number of months, she had some time to figure out how to break the news to him.
However, his unexpected return scuppered her plans. Jacob soon turned up at her motel room and demanded that she leave with him, but not before he smashed Remi's hand with a hammer, leaving him unable to play the guitar.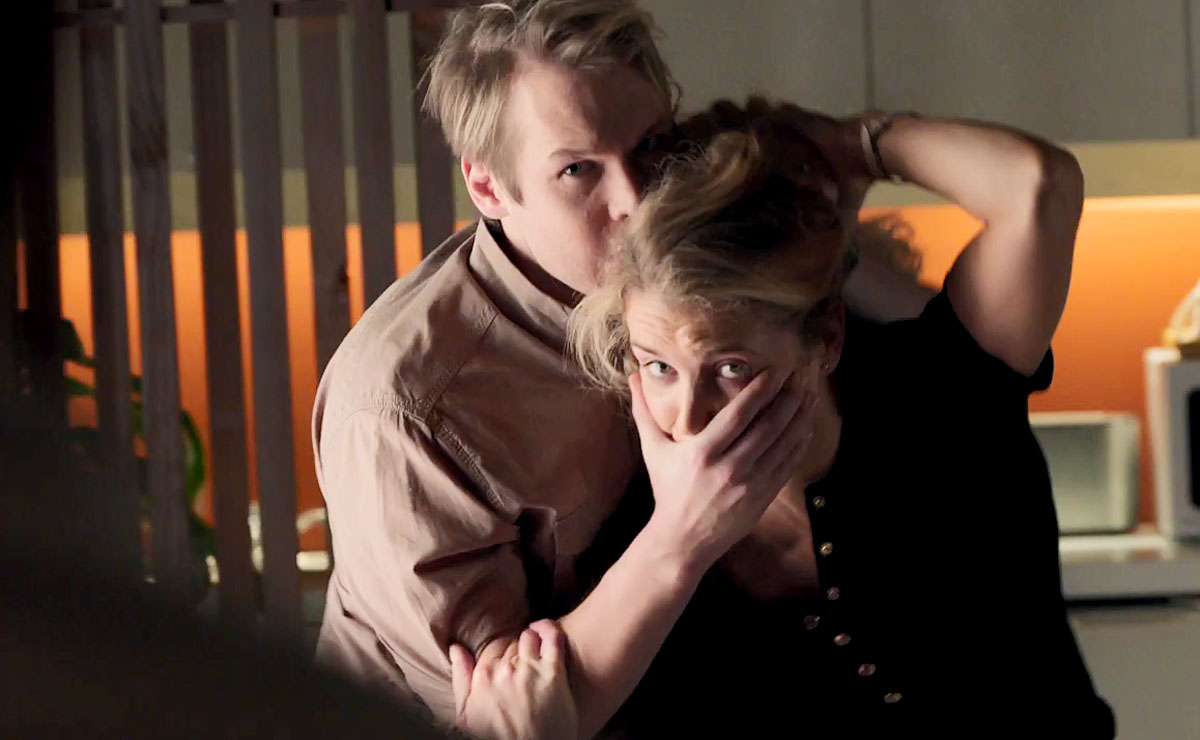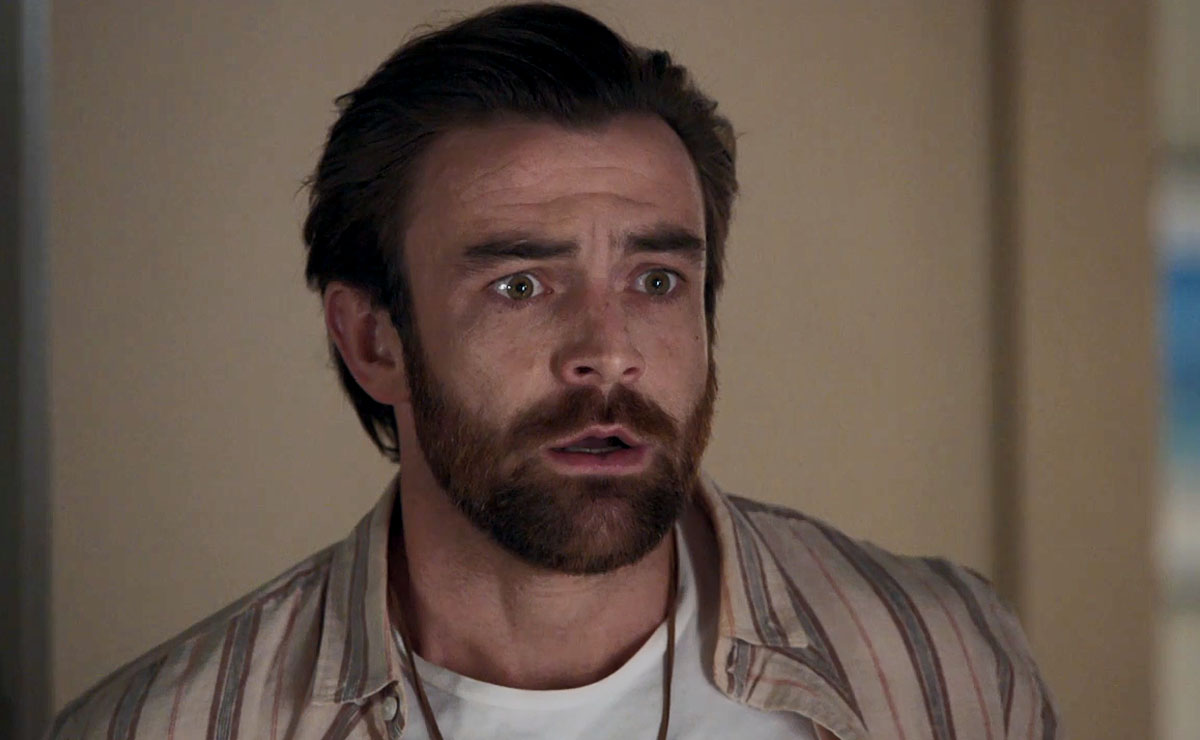 When Home and Away returned to Australian screens in late January, Bree and Jacob were living out of a tent in a remote campsite, with Bree pretending to be happy to be there for her own safety.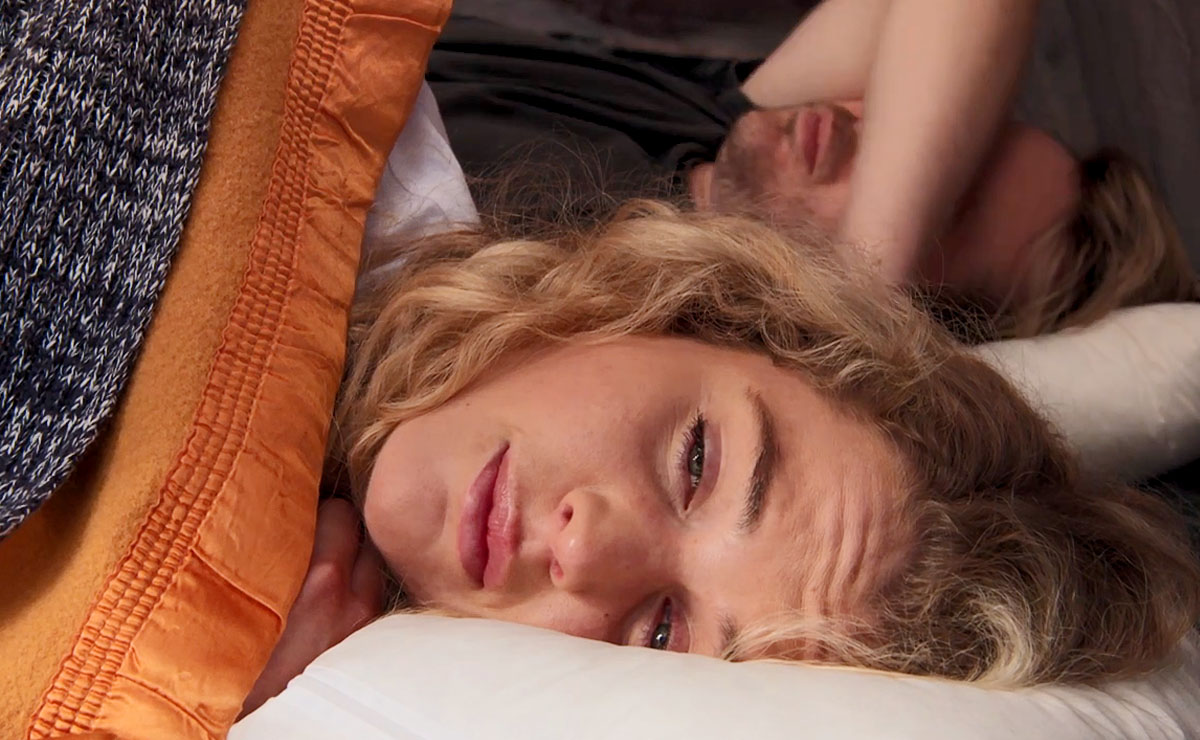 When Jacob revealed that his plan was to get them both new identities and start a new life together far away from Summer Bay, Bree desperately tried to write a letter to Remi, confessing her love for him.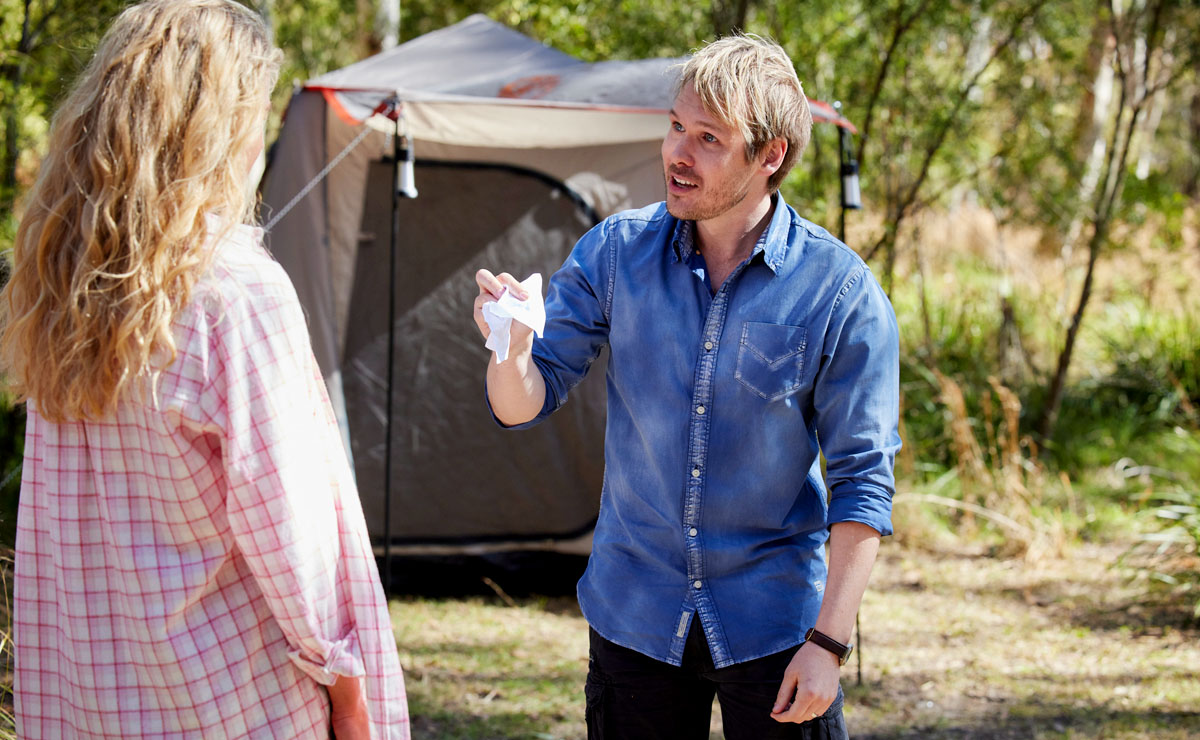 Unfortunately, Jacob caught her in the act. Bree knew she has no way out as she admitted the truth – she'd in love with Remi.
Jacob then subjected her to another beating, which left her unconscious.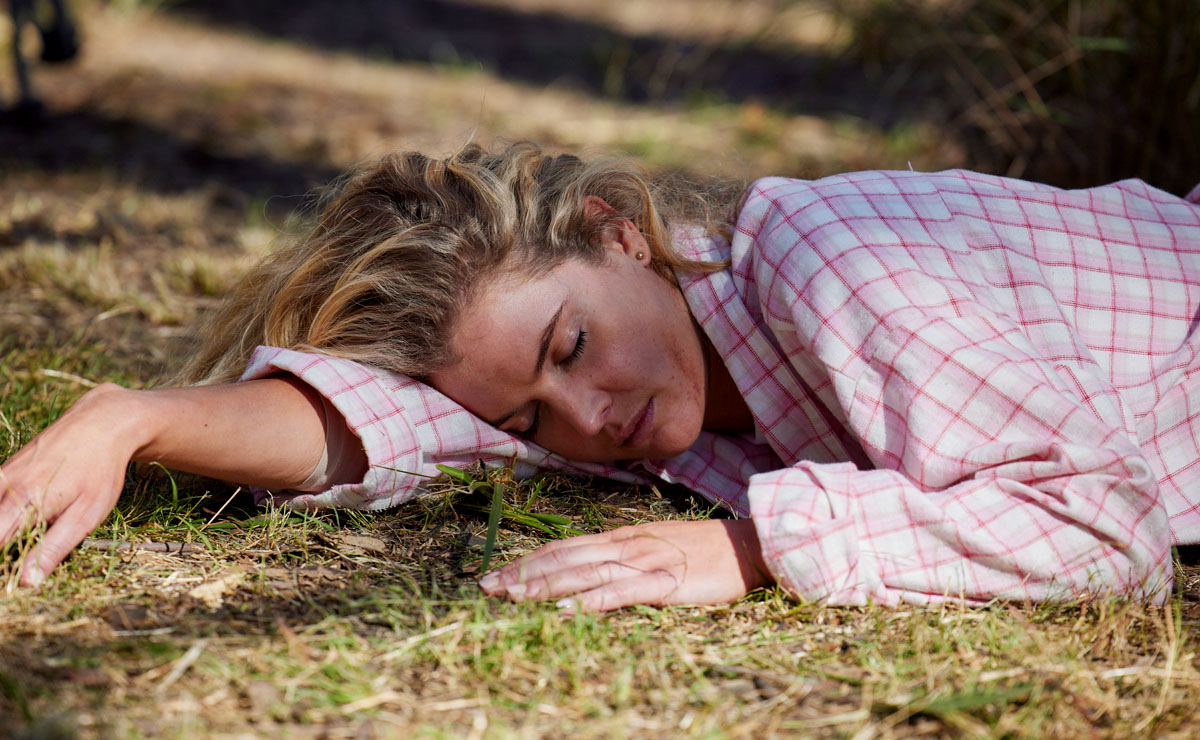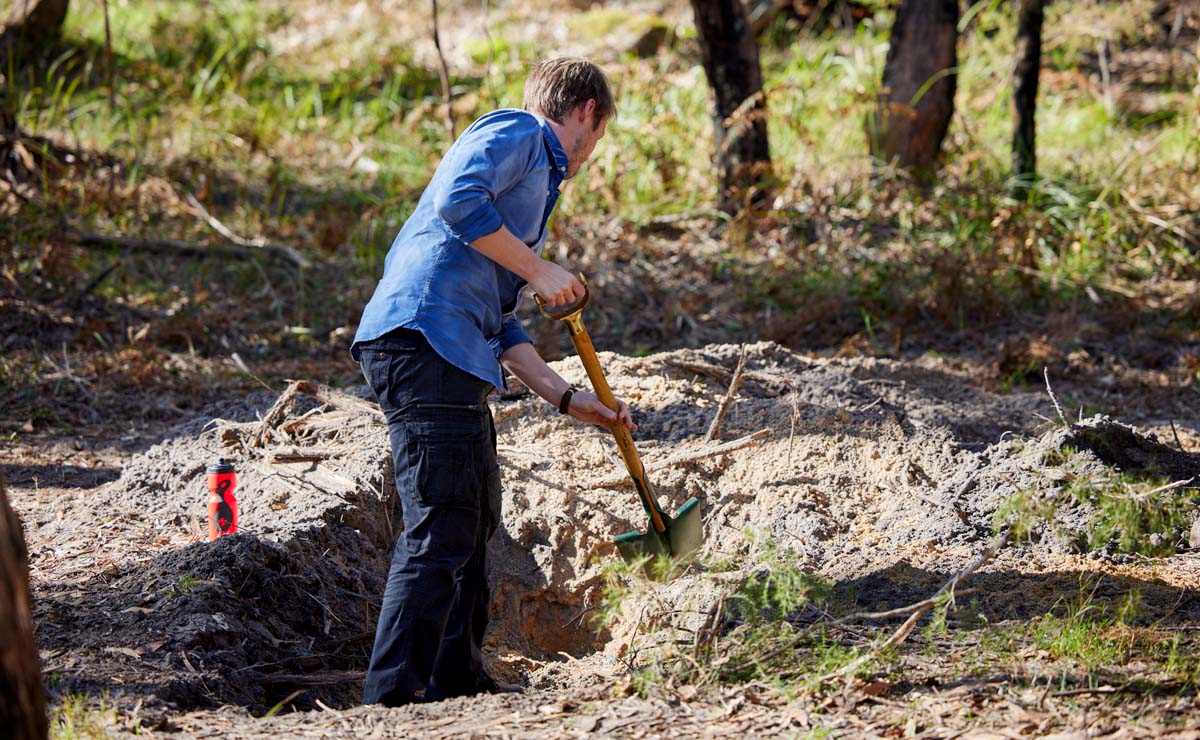 When Bree came to, she found Jacob digging a hole, presumably in which to bury her. When Jacob briefly put down the spade, Bree took the opportunity to knock him over the head with it.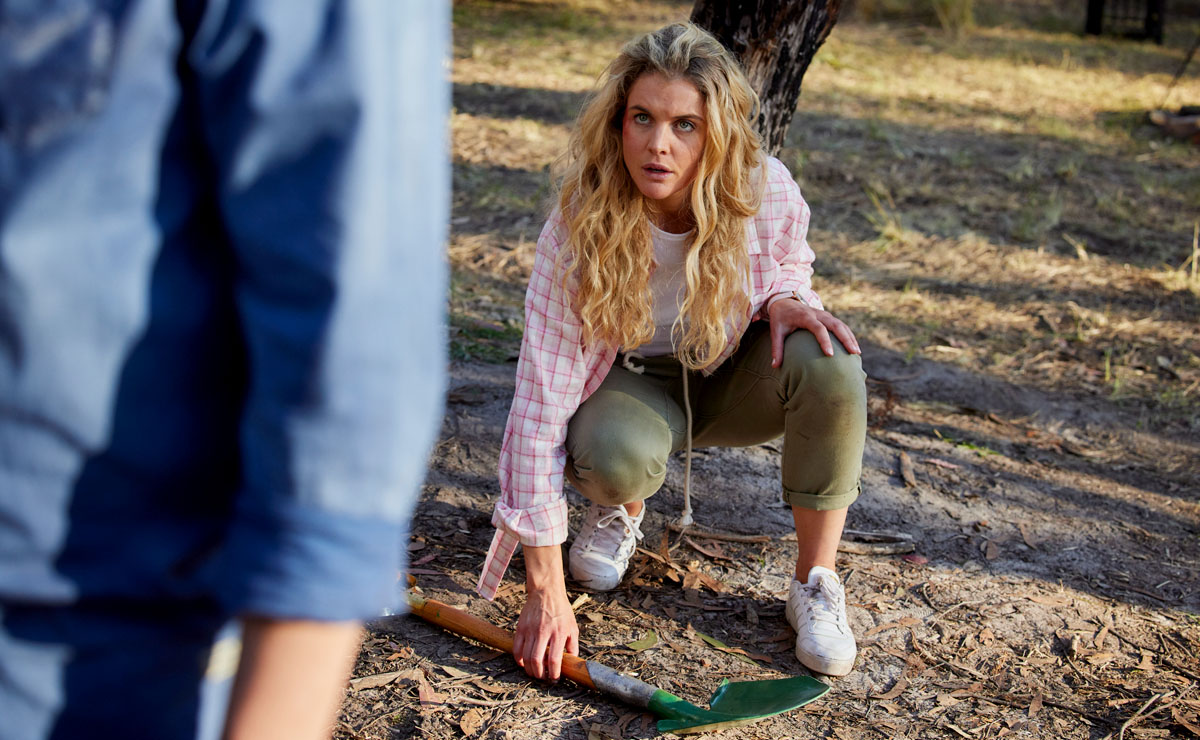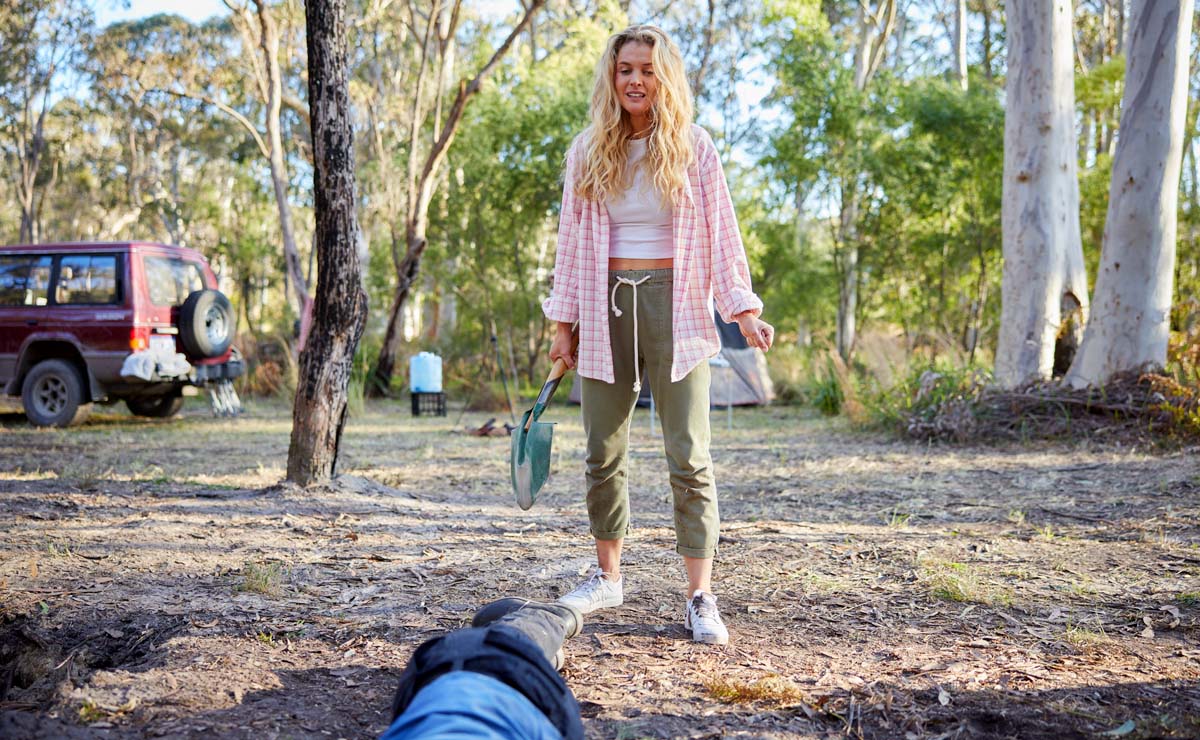 While she'd intended to knock him unconscious and escape, she was horrified when she realised the force of the impact had killed him!
Bree was taken to Northern Districts Hospital, and Remi was delighted that she was safely back, expecting that they'd pick up where they left off.
However, for weeks she pushed Remi away, and eventually revealed to Rose (Kirsty Marillier) that she was ashamed to have slept with Jacob while they were on the run, feeling like she had no choice as she tried to protect herself from further abuse.
After being reassured that she had done nothing wrong, Bree eventually began to let Remi back into her life – and assured him that she just needed some time before things would be back to normal.
Yet this week, she begins to push him away again. Out of the blue, she tells him that things are over between them.
"We have to move on from each other," she tells him, despite his confused pleas. "You need to hear this. I'm sorry, but we're over."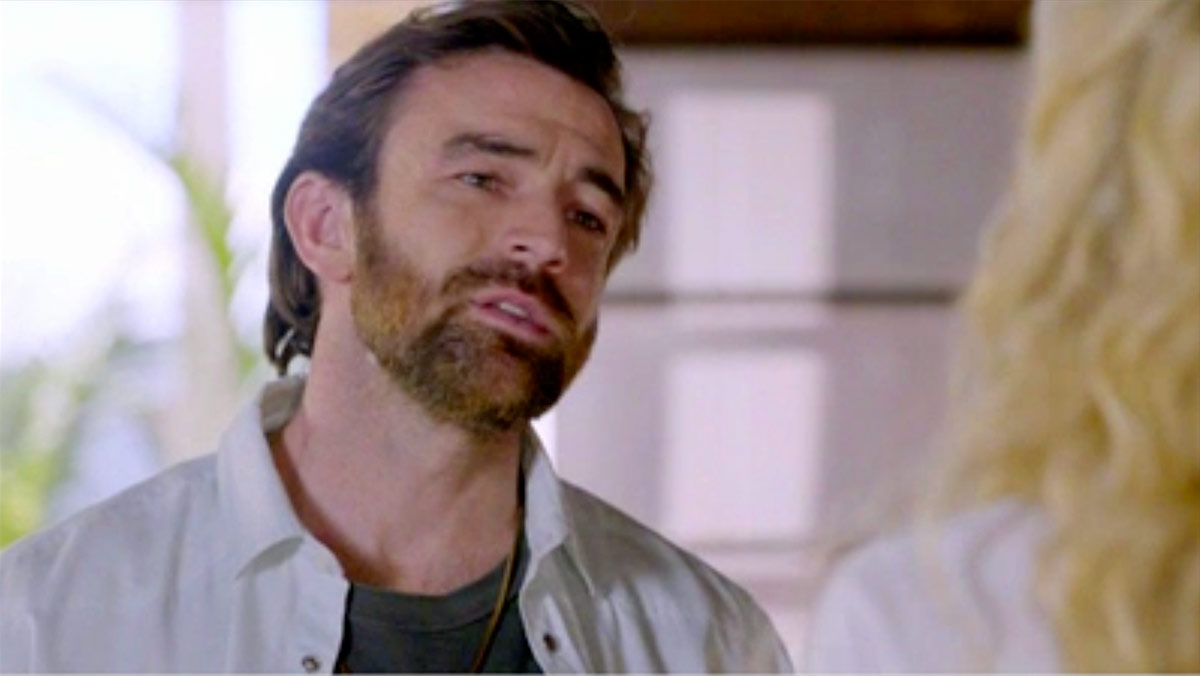 Remi is stunned – none of it makes any sense, especially as Bree seemed happy in recent days.
While she keeps Remi in the dark, she eventually reveals her reasoning to Rose – she's pregnant!
She was happy when she first found out, but then realised that, due to the timing, she can't be sure whether Remi or Jacob is the father.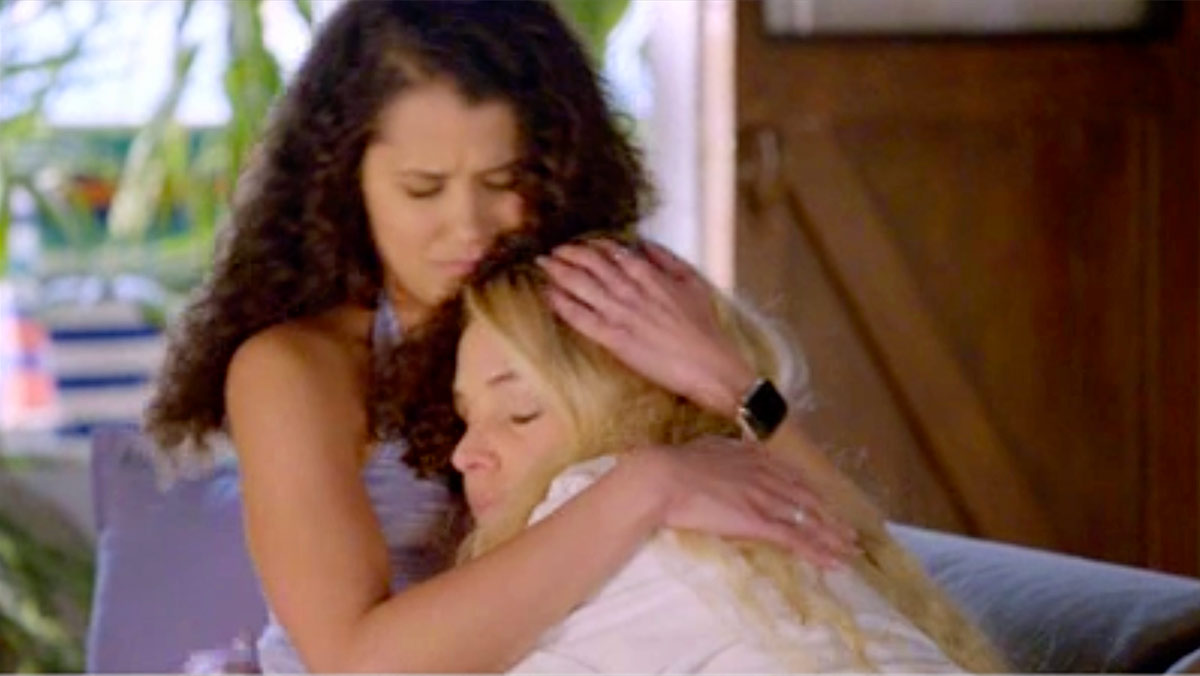 When Rose asks if she's going to tell Remi, Bree insists that he can't know.
"If he finds out then it'll all unravel."
However, Rose encourages her to tell him, saying: "Remi loves you, Bree, you've got to tell him."
"Bree doesn't have the emotional capacity to engage romantically with anyone," Juliet explains to TV Week. "She's riddled with guilt."
Eventually, Bree decides that Remi deserves to know the truth, and heads to the Lyrik house on Saxon Avenue.
As she approaches, she comes to a stop as she sees Remi leaving the house with another woman! They share a kiss goodbye, and it looks like they spent the night together.
Is it too late?
---
Monday 6th March (Episode 7986)
Cash and Eden are wrapped in a love bubble. Guilt-stricken Felicity flees. Ziggy puts family first for Dean.
Tuesday 7th March (Episode 7987)
Felicity faces her demons. Roo steps in to wrangle Ava. Theo has no choice but to move out.
Wednesday 8th March (Episode 7988)
When Felicity calls, Tane comes running. Bree gives Remi mixed signals. Theo's move divides the family.
Thursday 9th March (Episodes 7989-7991)
Bree's secret sidelines Remi. Dean can't abandon Mackenzie. Mali puts down roots in Summer Bay.
Can Mackenzie let her brother go? Mali steps up for Dean.
Mackenzie braces to be Gabe's carer. Remi falls into another woman's arms.
---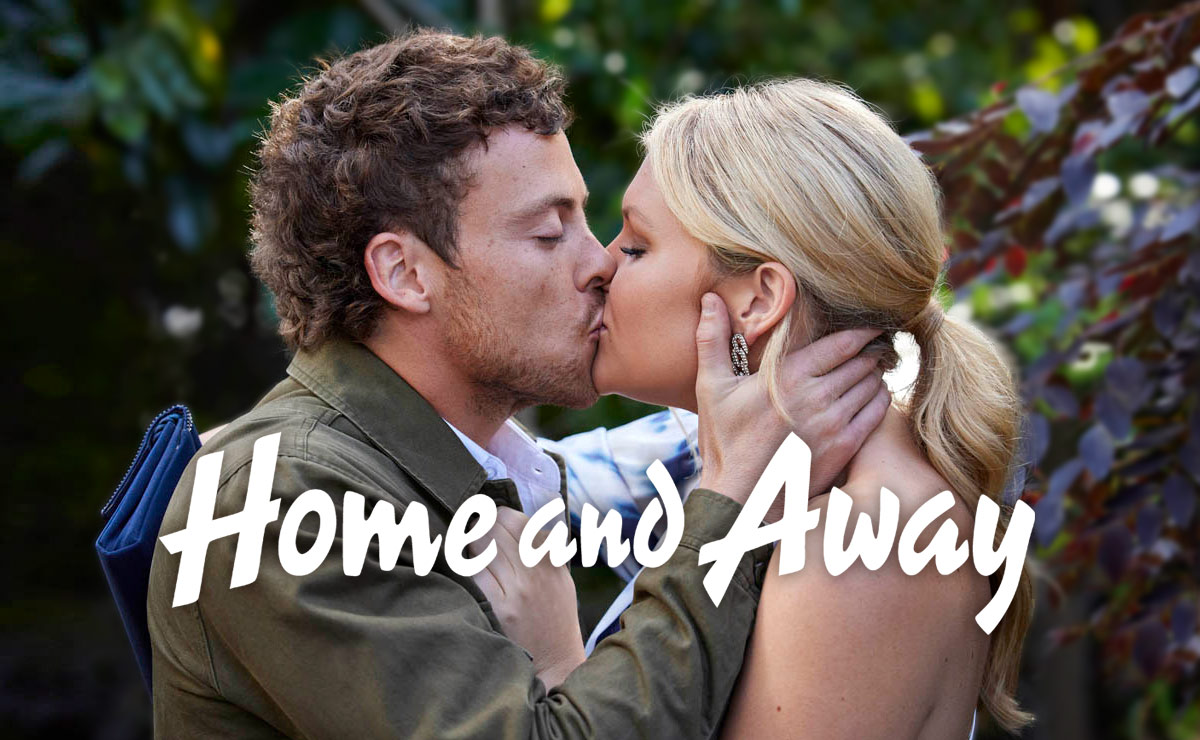 Dean and Ziggy's time in Summer Bay comes to an end as they move to Queensland to be closer to Jai and Amber.
---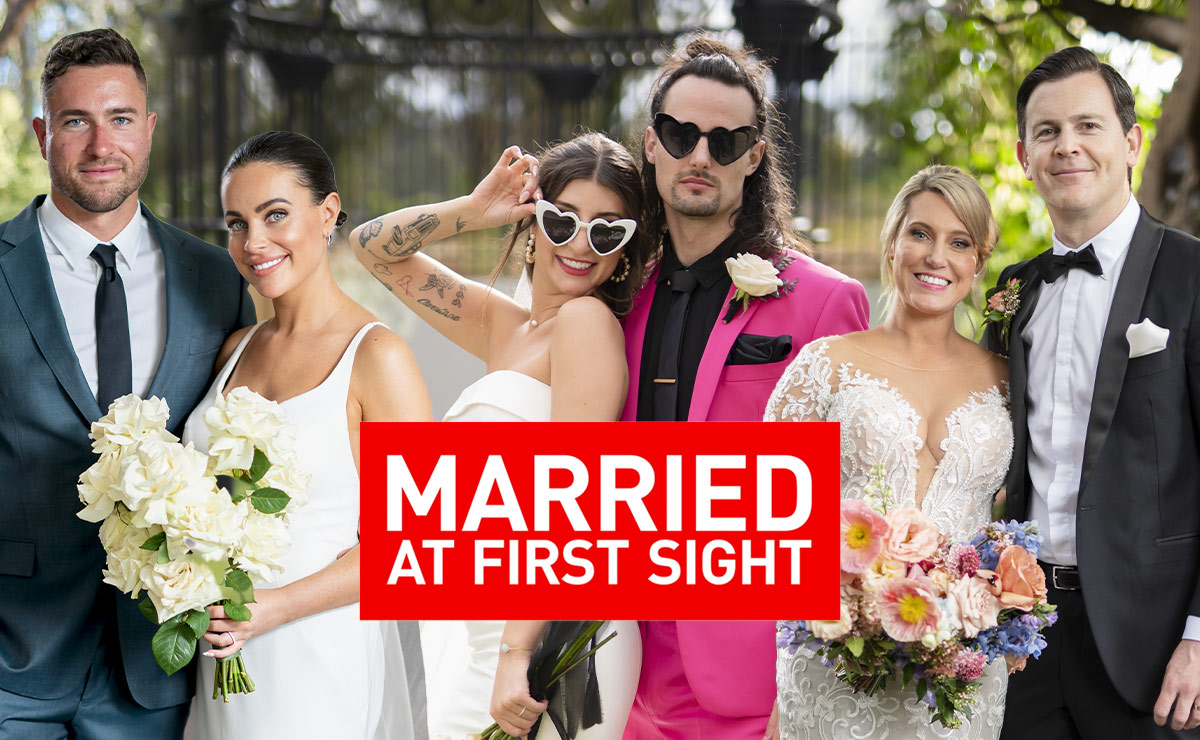 Tonight (Mon 6th March) sees Married at First Sight Australia return to UK screens as it starts on E4. Meet the 10 couples hoping to find love.
Spoilers in your inbox every weekend!