Home and Away Spoilers – Rose catches Stacey on a dating app
Next week on Home and Away in the UK, Rose catches the newly monogamous Stacey on a dating app, Theo freaks out when Kirby mentions marriage, and Bree and Remi are being watched…
Theo (Matt Evans) worries for his relationship with Kirby (Angelina Thomson) next week, when an off-the-cuff remark during Felicity (Jacqui Purvis) and Tane's (Ethan Browne) joint hen/buck's night leads him to think they may want different things out of life.
The pair have only been official for a matter of weeks, but have already faced hurdles with their worry of how bandmates Eden (Stephanie Panozzo) and Remi (Adam Rowland) would react to their relationship, together with the recent flying visit of Kirby's ex-boyfriend Bob (Rob Mallett) who was on a mission to win her back.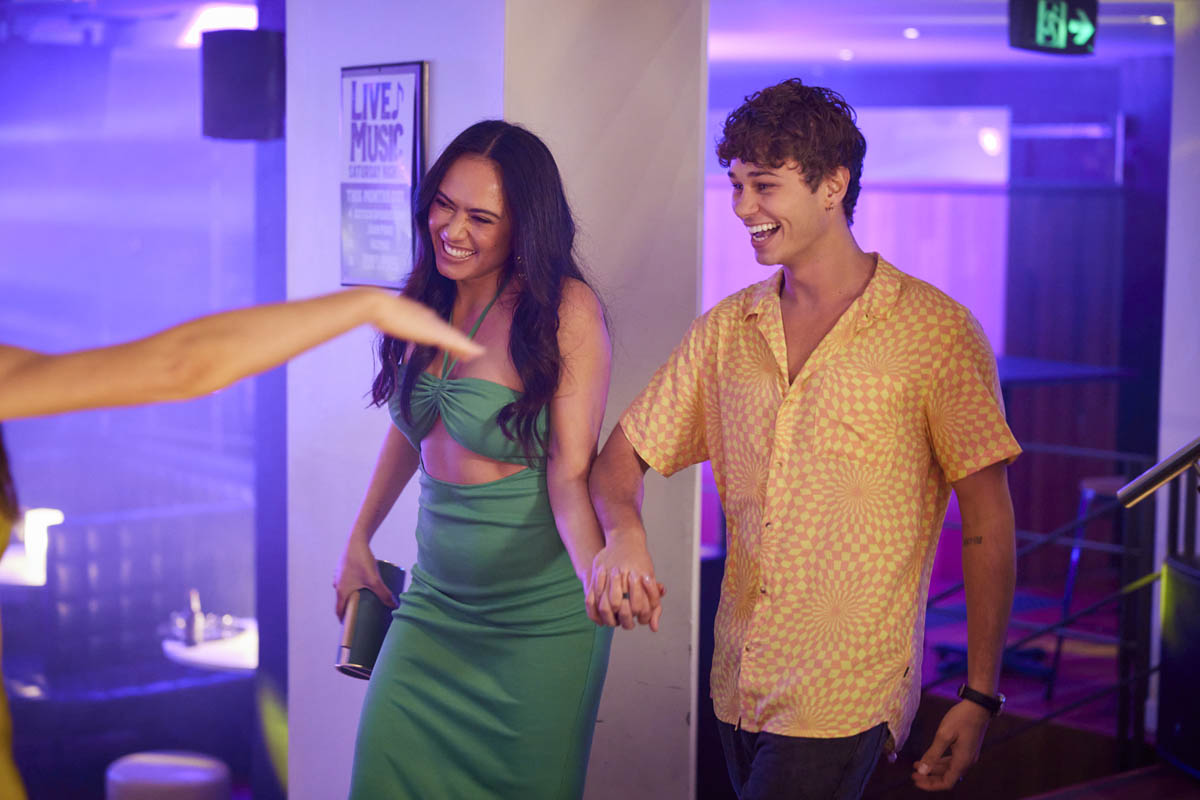 The pair join Tane and Felicity's celebrations at the club in time to hear best man Nikau (Kawakawa Fox-Reo) give a heartfelt speech, explaining how proud Tane's deceased brothers Mikaere and Ari (Rob Kipa-Williams) would be right now.
Theo can't help but notice that Kirby is in tears as everyone raises their glasses to the happy couple. Kirby assures Theo that she's okay and was simply caught up in the moment.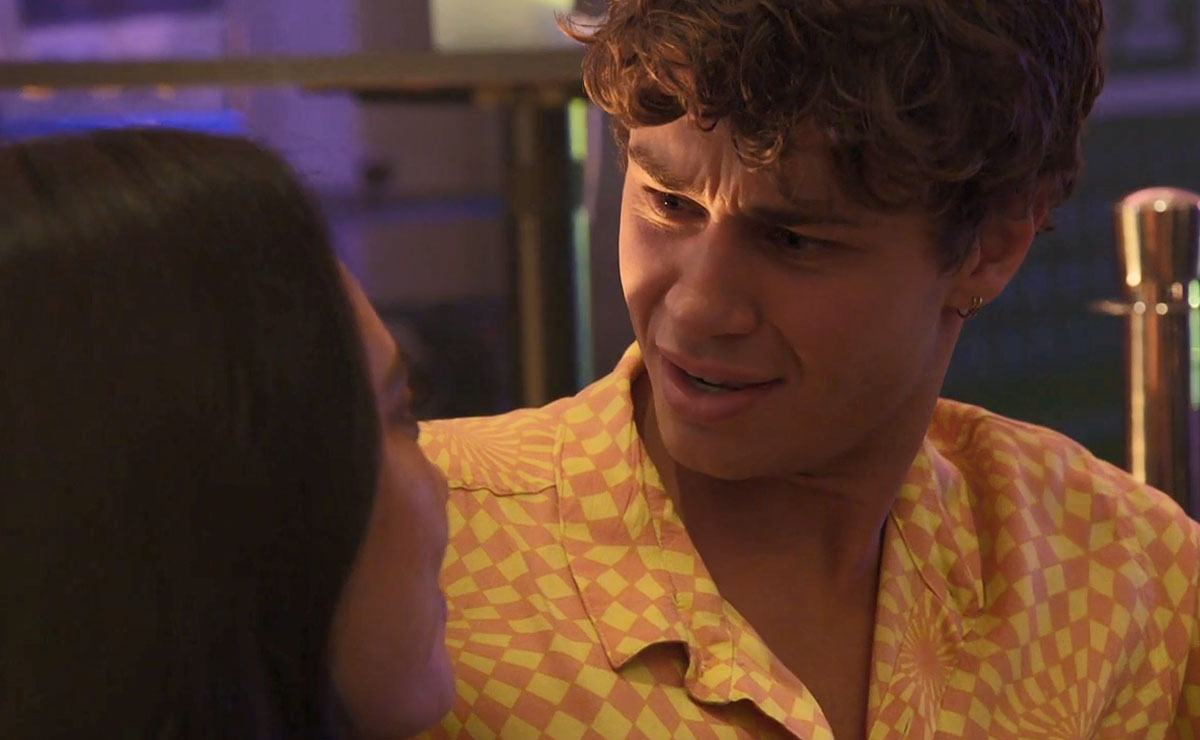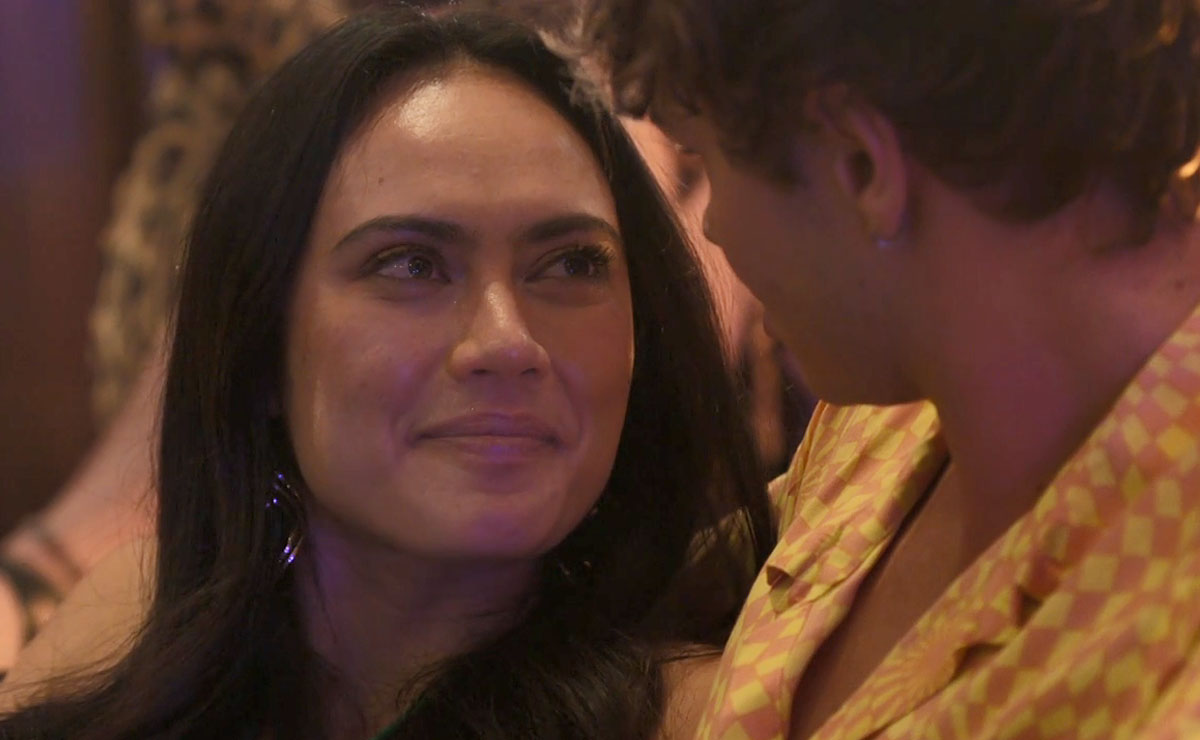 When the pair head back to Salt with Tane, Flick and Nik later that evening, Kirby compliments Nik on his beautiful speech. She goes on to agree that family is everything, as she explains that she has a huge family herself.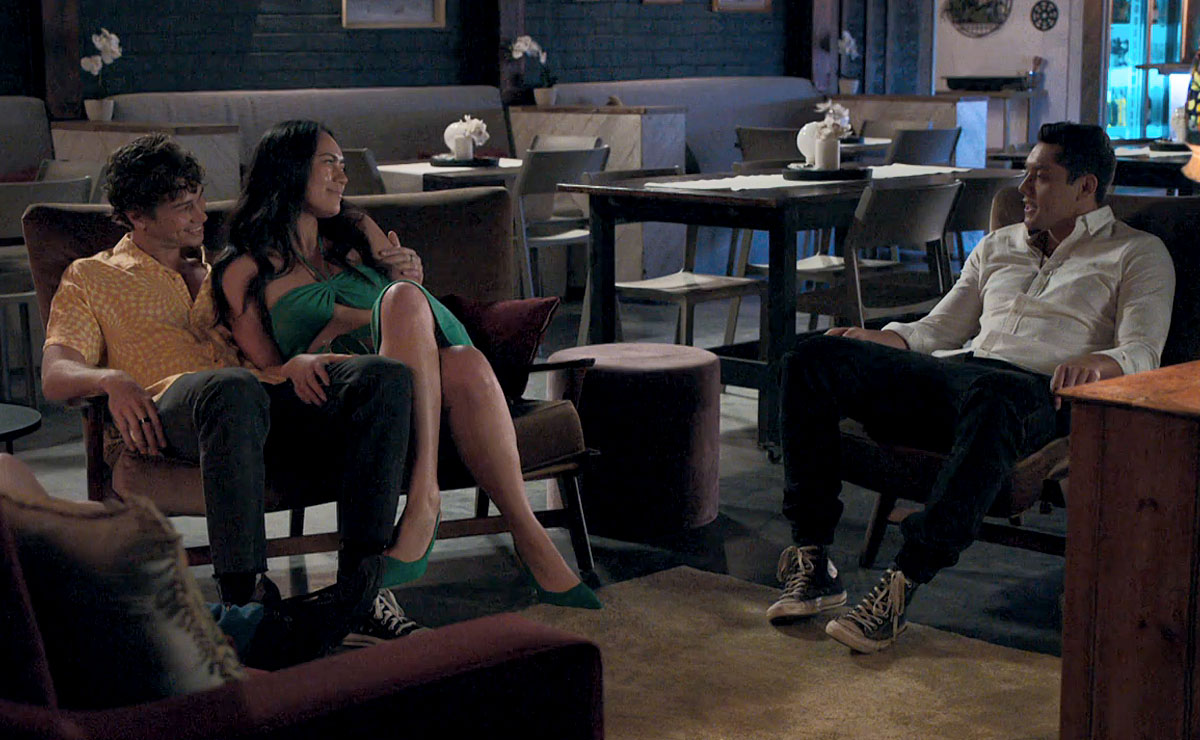 This is news to Theo, and he looks more than a little uneasy when Kirby then ponders how she'll feel at her own wedding, particularly when her dad makes his speech.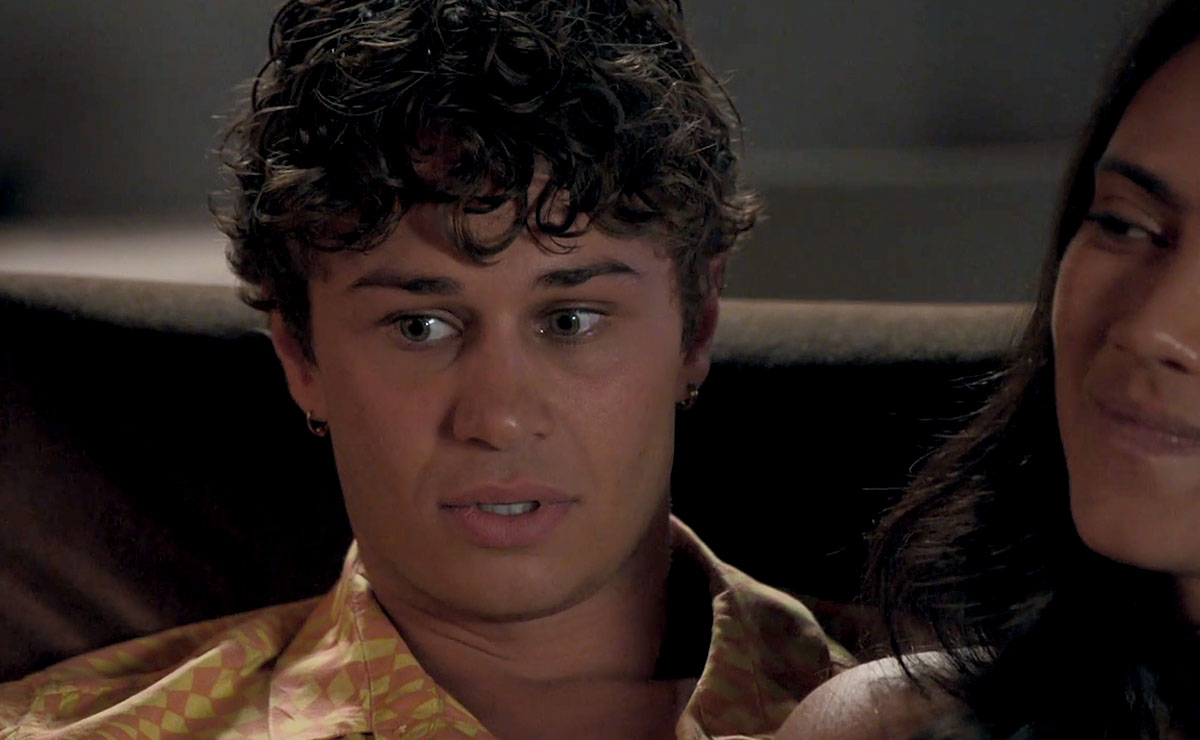 Kirby notices that Theo is subdued when they eventually head back to her place, as he makes his excuses and heads straight to bed.
When Theo rushes off to work the next morning, Kirby wonders whether she's done something to upset him, and Leah (Ada Nicodemou) is later surprised to find her nephew working at the garage when it was supposed to be his day off.
After Theo quizzes Leah about her not wanting to get married again, Leah and Justin (James Stewart) wonder about his reason for asking—could he be thinking of proposing to Kirby?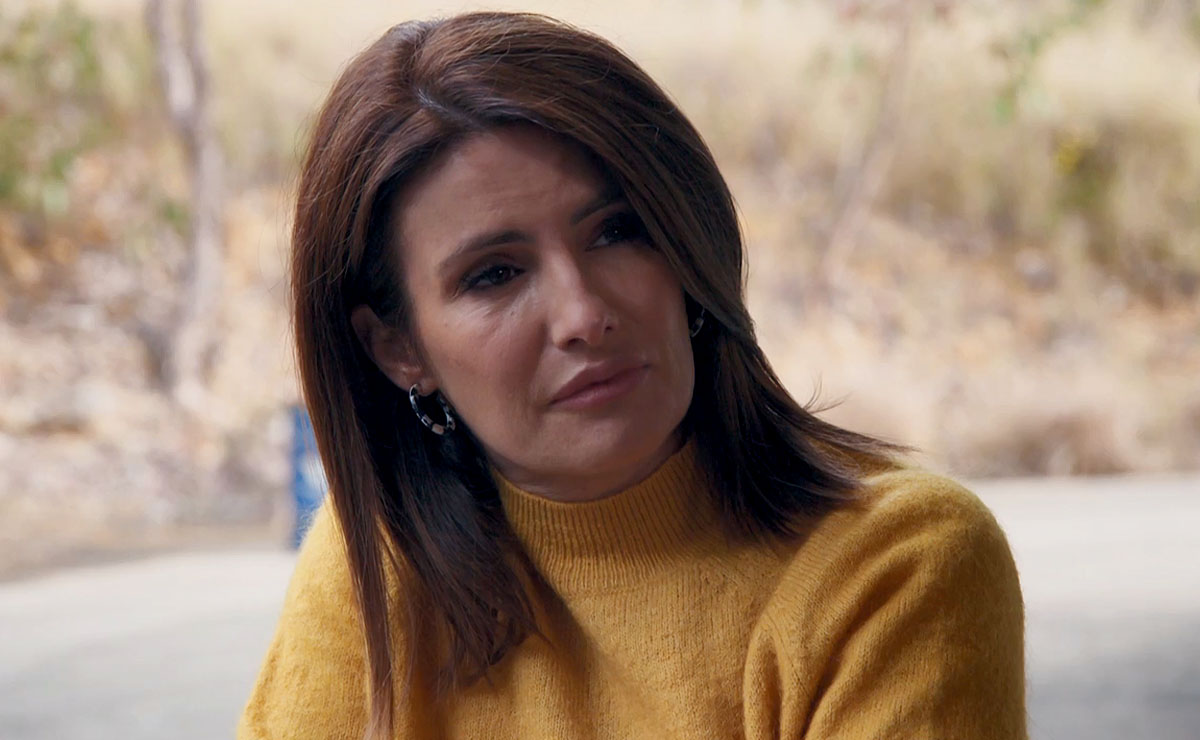 It seems that they couldn't be further from the truth.
When Theo reveals what Kirby had said, he explains that cannot see himself getting married in the future… in fact, it's a hard no.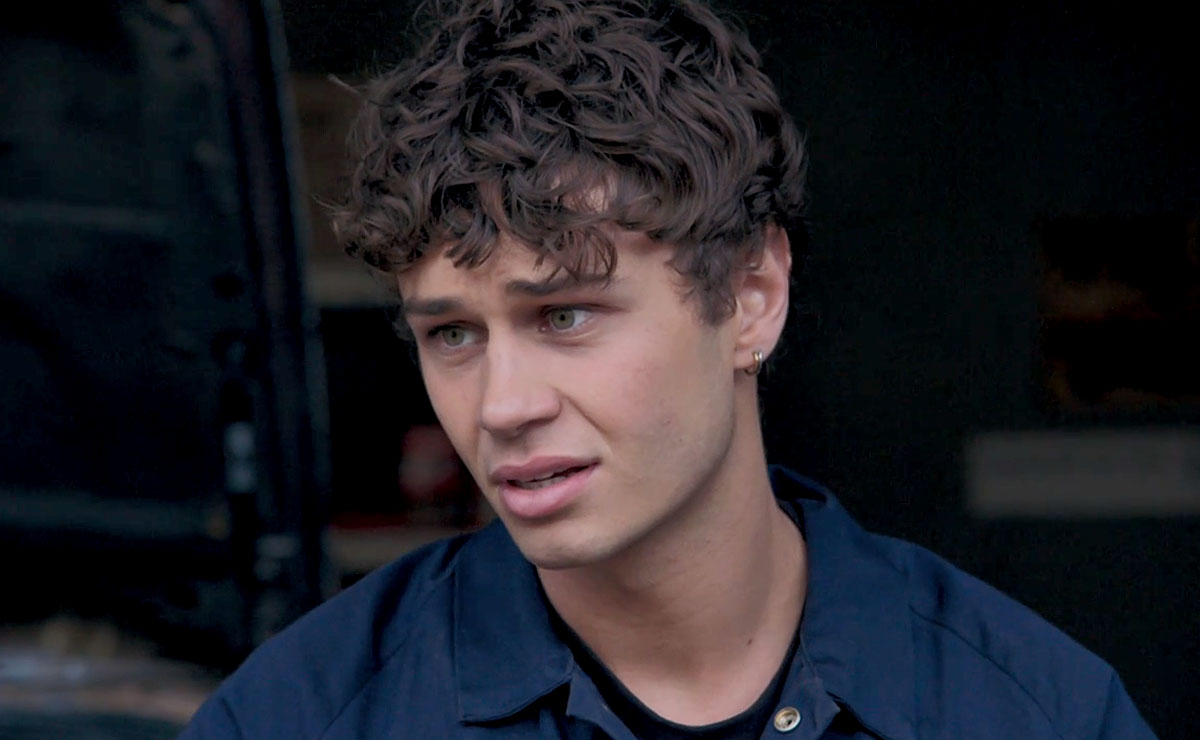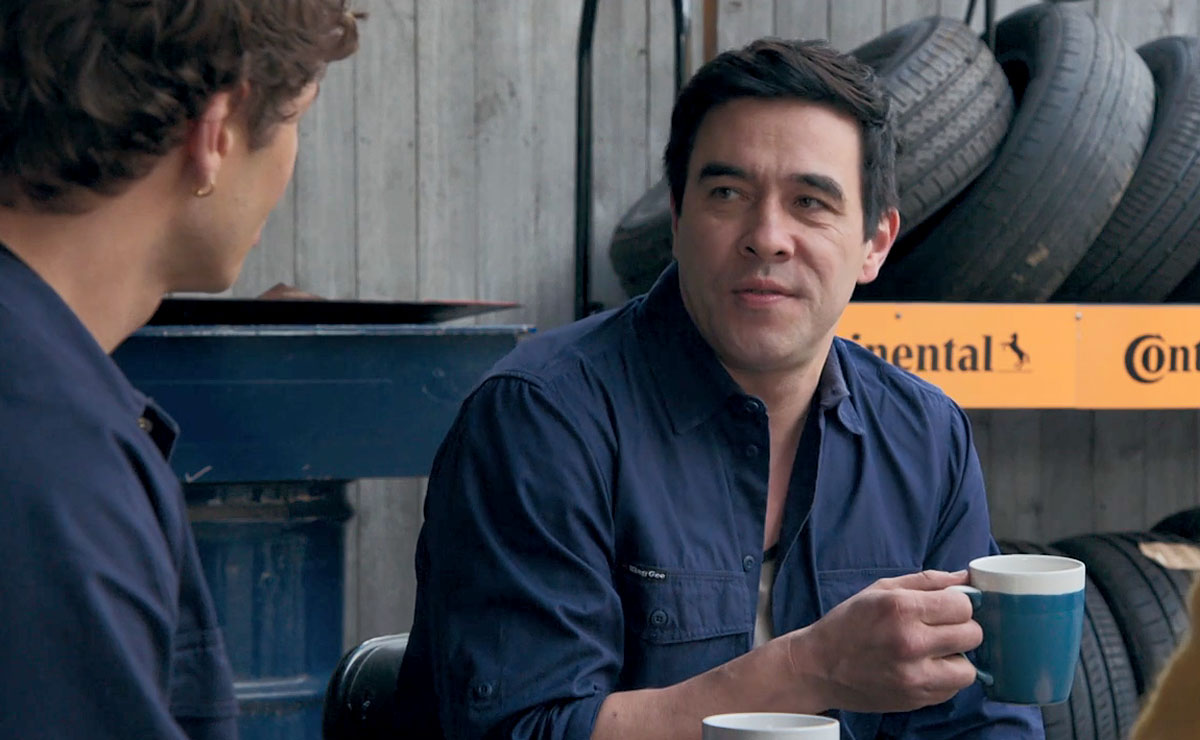 When Leah suggests that it could be the result of what he saw his parents go through, Theo agrees that she could be right.
Leah recommends that Theo should have the conversation with Kirby, though Justin worries whether it's too soon in the romance to be bringing up the subject of marriage…
In the end, Theo figures that it would be better to bring it up with Kirby now, in case his stance is a dealbreaker for her.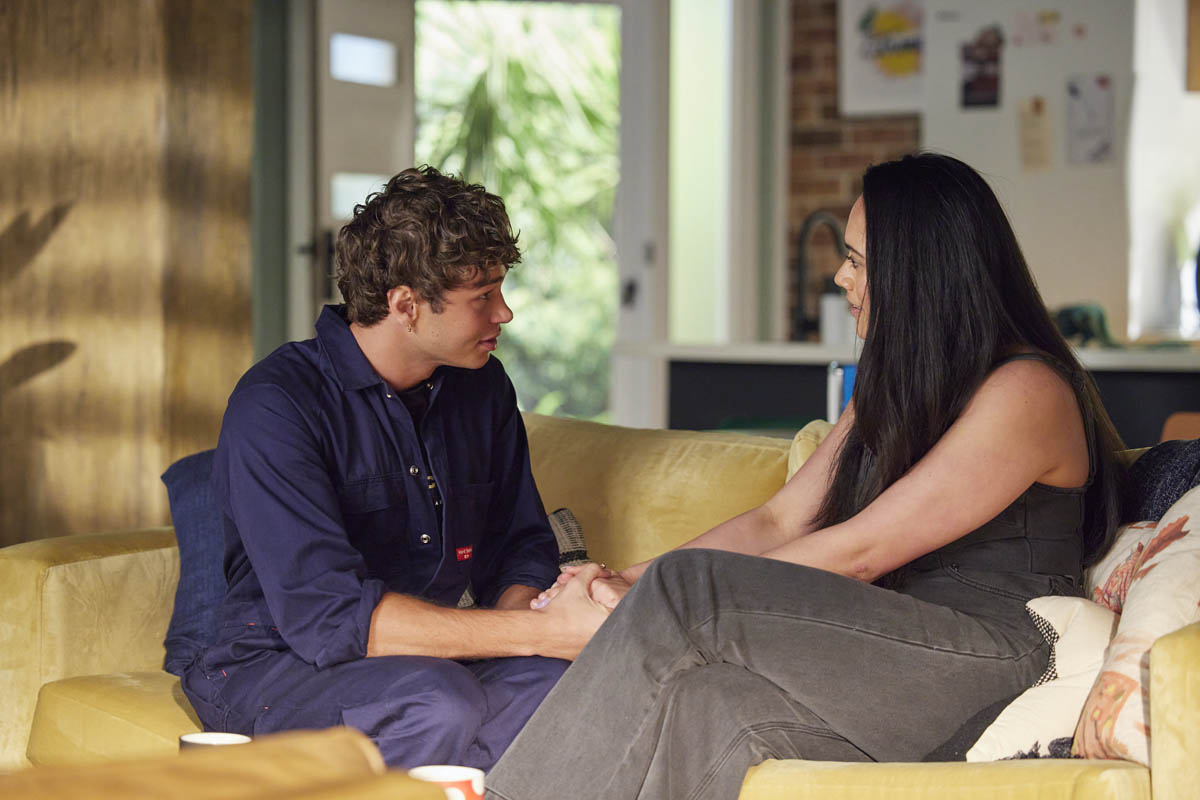 It's clear that Theo has nothing to worry about as Kirby tells him that marriage isn't anywhere on her radar at the moment, though she admits that it would at least get her father off her back, who wants her to be just as happy as he is with Kirby's mum.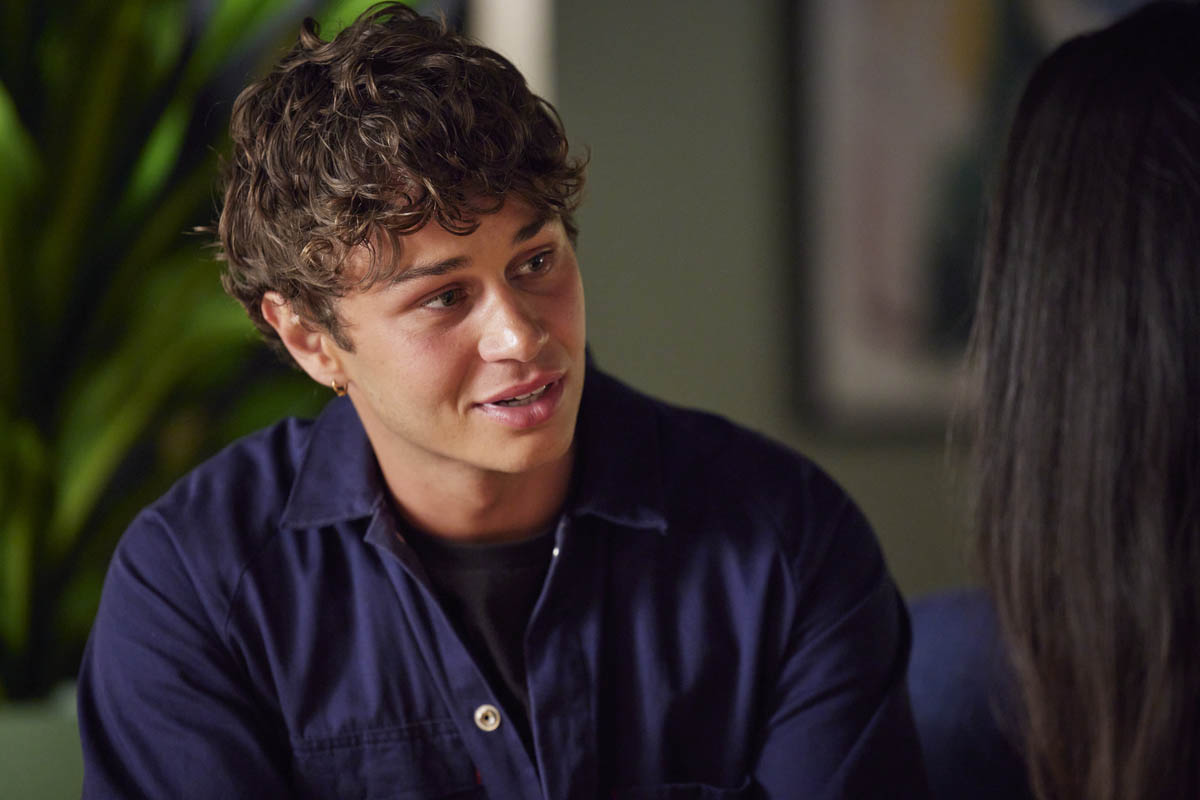 As Theo explains how his own parents' marriage wasn't the same, it opens up the conversation about Theo's relationship with his father, Leah's eldest brother Dimitri (Salvatore Coco).
Whilst Kirby knows that the pair don't get on, she doesn't know the full extent of what went down between them.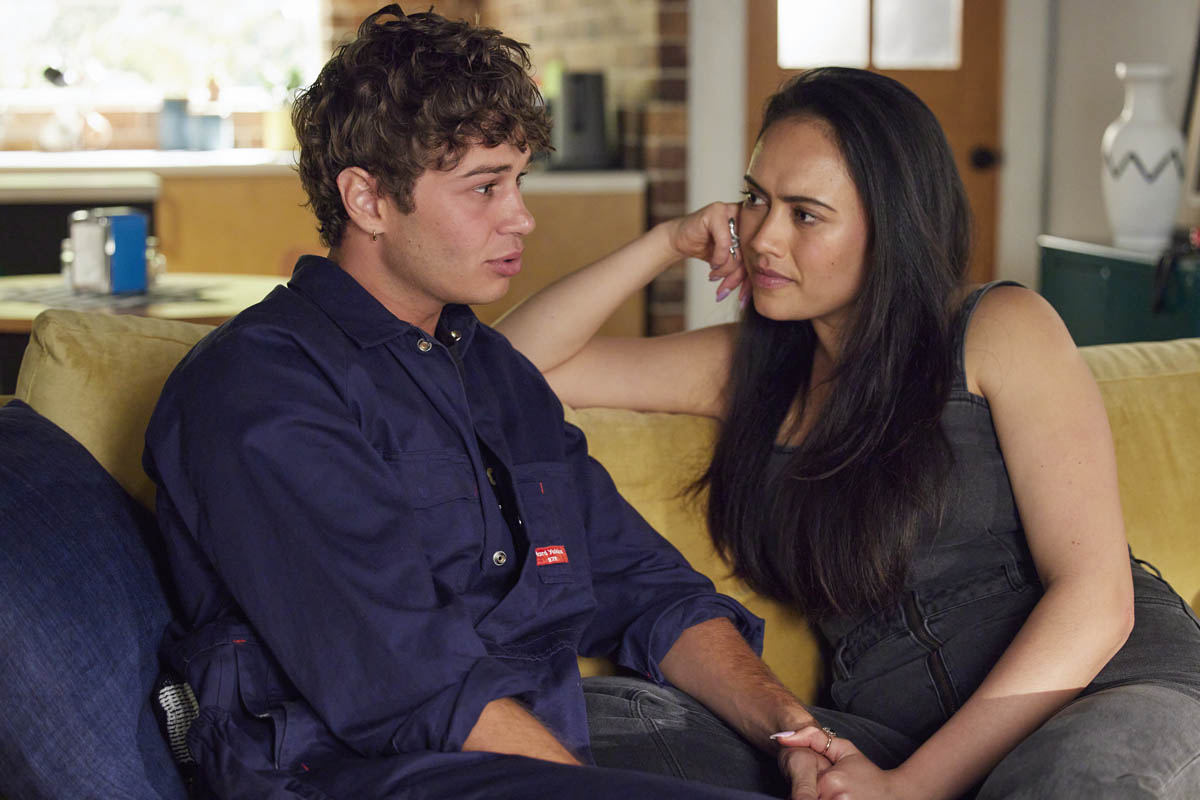 It was only last year that Theo finally plucked up the courage to report his father to the police, for the physical abuse he was subjected to throughout his teens.
As Theo opens up to Kirby about his painful past, and apologises for shutting down last night, she thanks him for trusting her, and it seems their relationship is now stronger than ever.
---
Theo and Kirby are soon interrupted by Rose (Kirsty Marillier), who has come to give Kirby the latest lowdown on Stacey (Maleeka Gasbarri).
Since the usually polyamorous Stacey decided to give an exclusive relationship a try with Rose's brother Xander (Luke Van Os), Rose has been dubious about whether a leopard can really change its spots that easily.
Watching Stacey give a training session on the beach, Rose can't help but be suspicious as she watches Stacey help a guy with his leg stretches.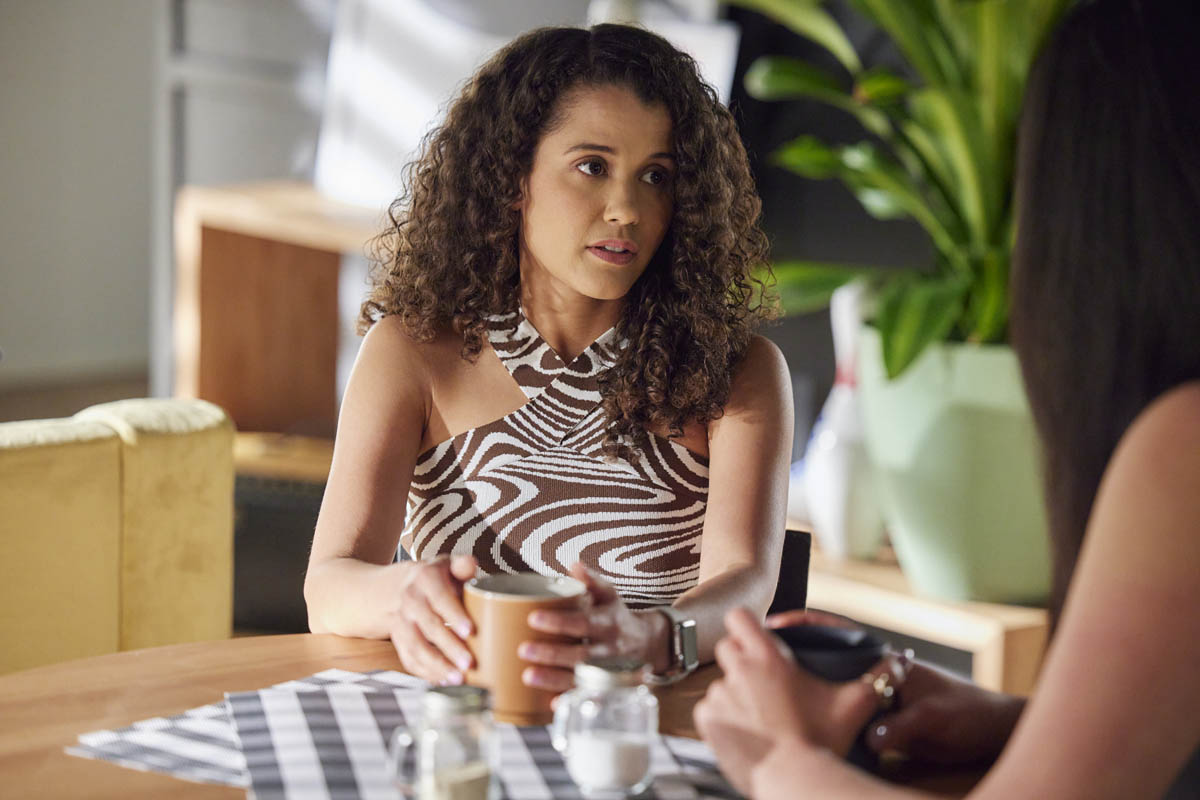 Relaying what she saw to Kirby, Kirby can't help but laugh—that sort of thing is indeed in Stacey's job description, and Rose wonders whether she's being over-paranoid.
Yet Rose is still worried. She knows she can't mention anything to Xander as he'll just shut her down, but Kirby tells her she needs to go with her instincts.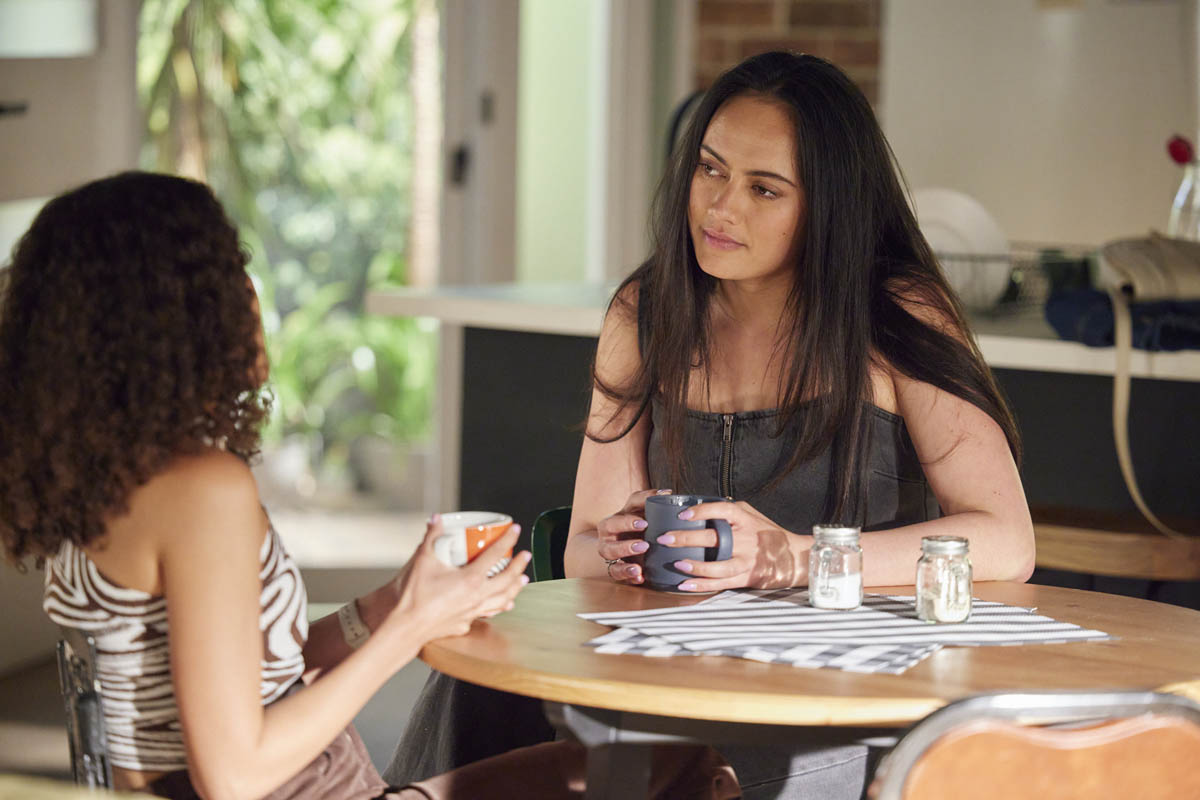 Back at the apartment, Rose watches Stacey receive several notifications on her phone, which gives her an idea.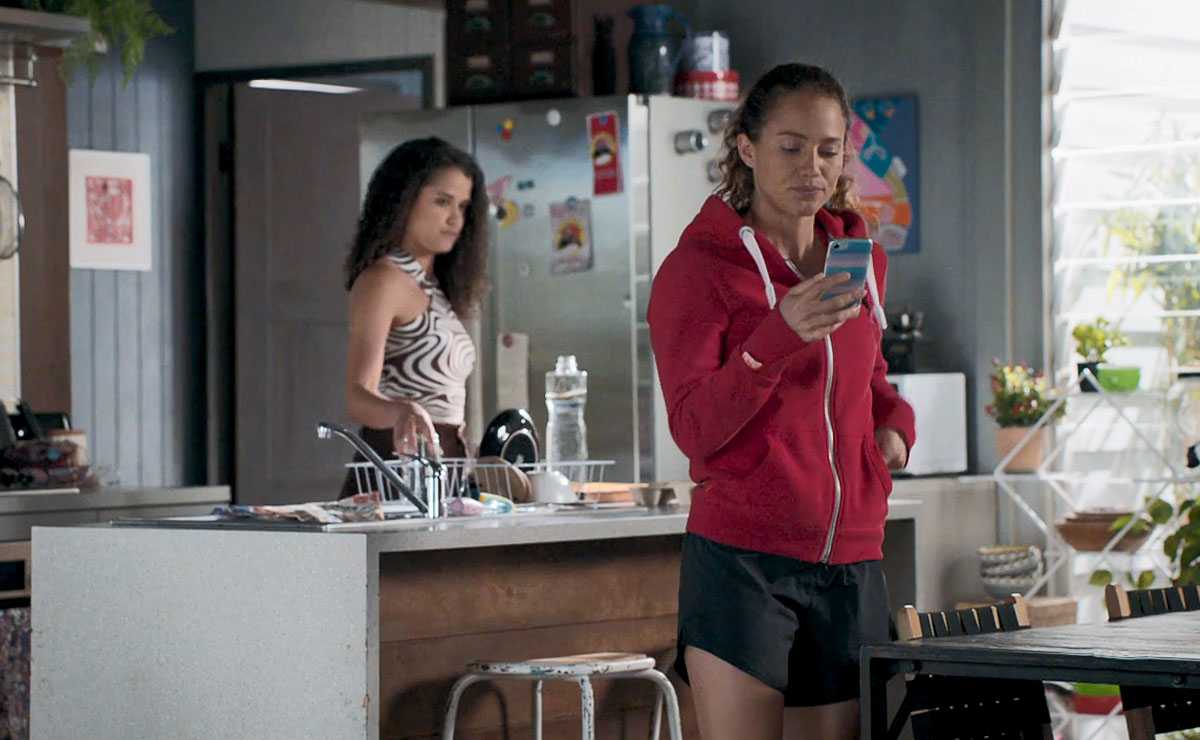 Using her own phone to check the Smouldr dating app, Rose changes her preferences to show available women in the area… and Stacey's active profile quickly pops up.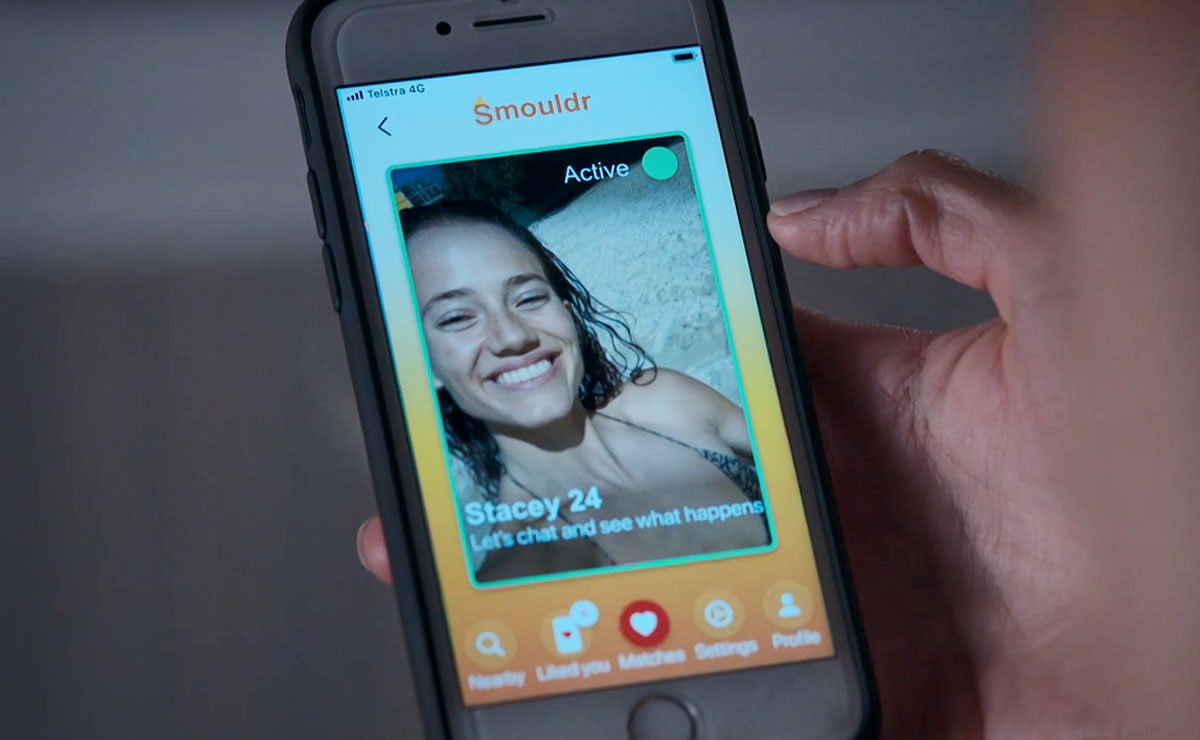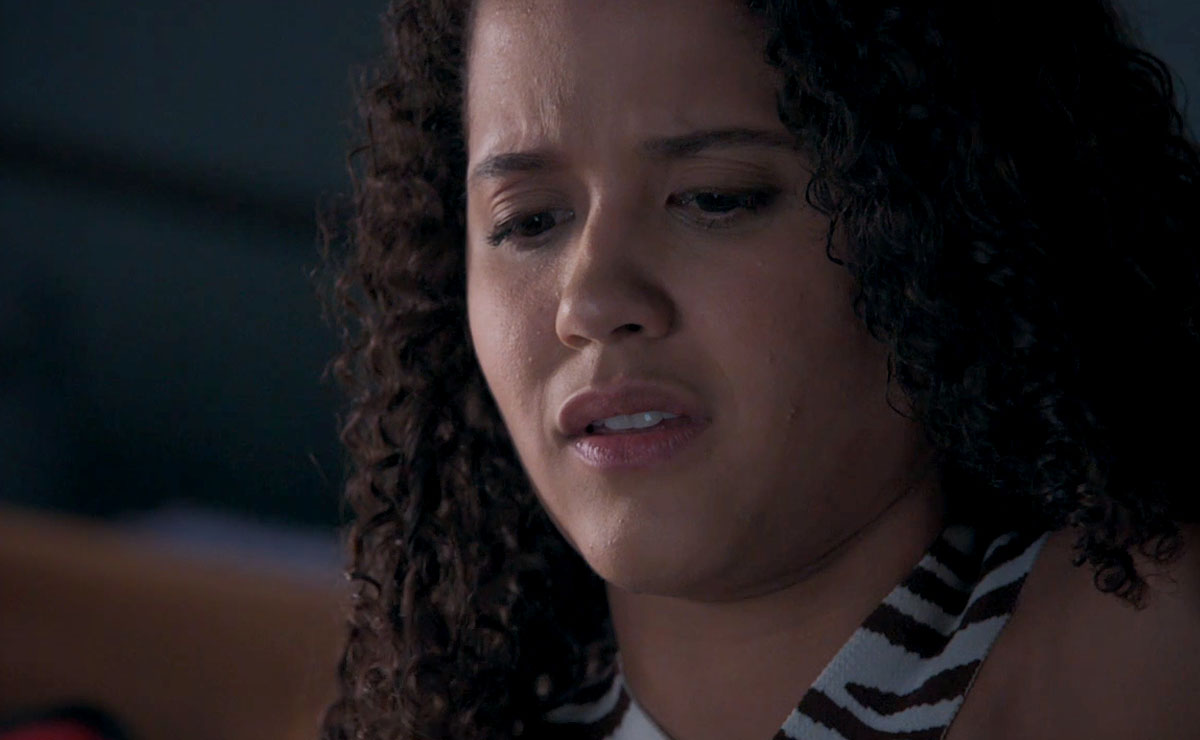 Is Stacey still putting herself out there for other potential partners?
---
Also next week in Summer Bay, Bree (Juliet Godwin) is living in fear after learning that abusive husband Jacob (Alex Williams) has not turned up for work in Western Australia. Having just reported him to the police for domestic violence, Bree is convinced that Jacob is on his way back to Summer Bay to confront her, despite an AVO being in place.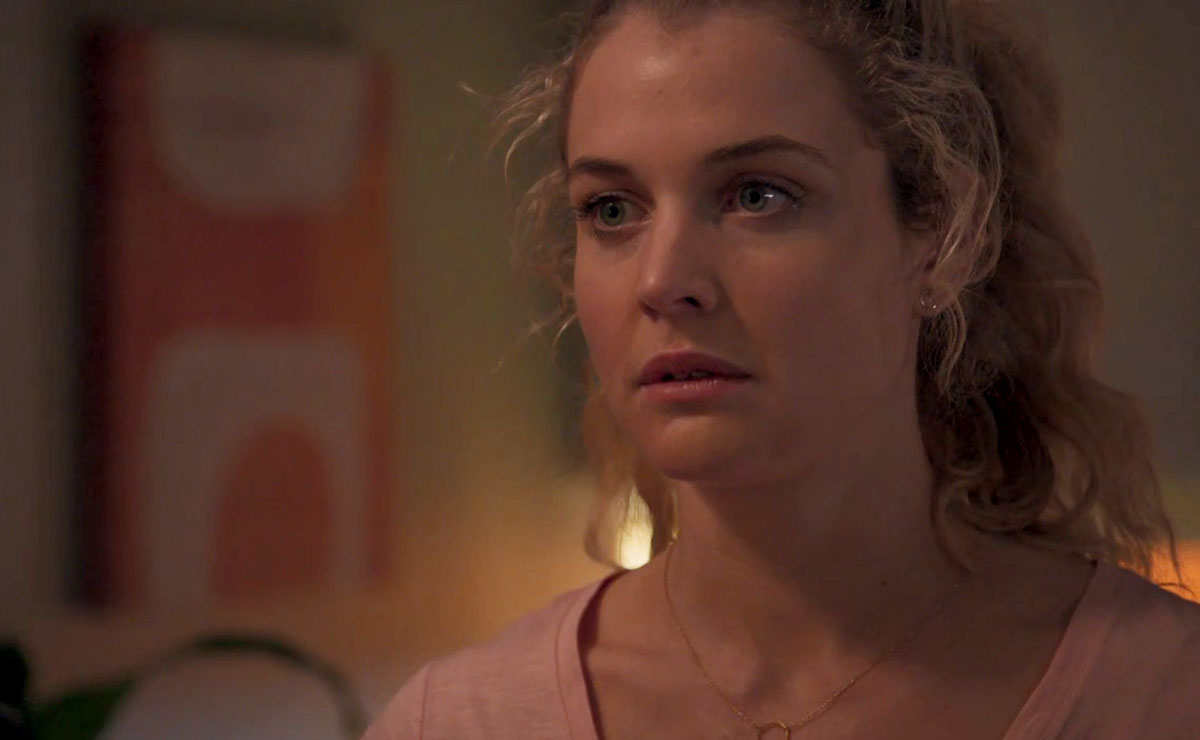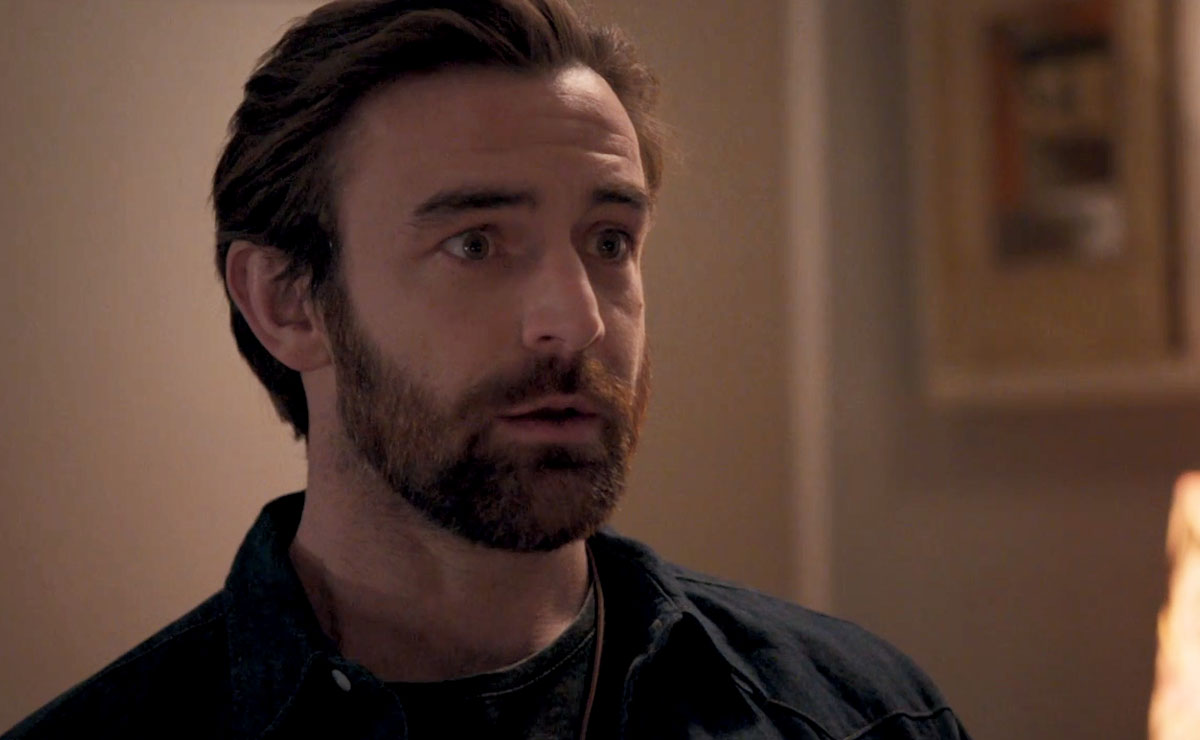 After realising that Jacob has also cleared out their joint bank account, Bree refuses to leave her motel room until he's caught, and Remi (Adam Rowland) insists on staying with her.
Later in the week, Bree finally decides that she can't stop living her life, otherwise it means Jacob has won. After going for a surf, Bree announces that she intends to file for divorce from Jacob, and wants to go one step further by finally going out publicly with Remi.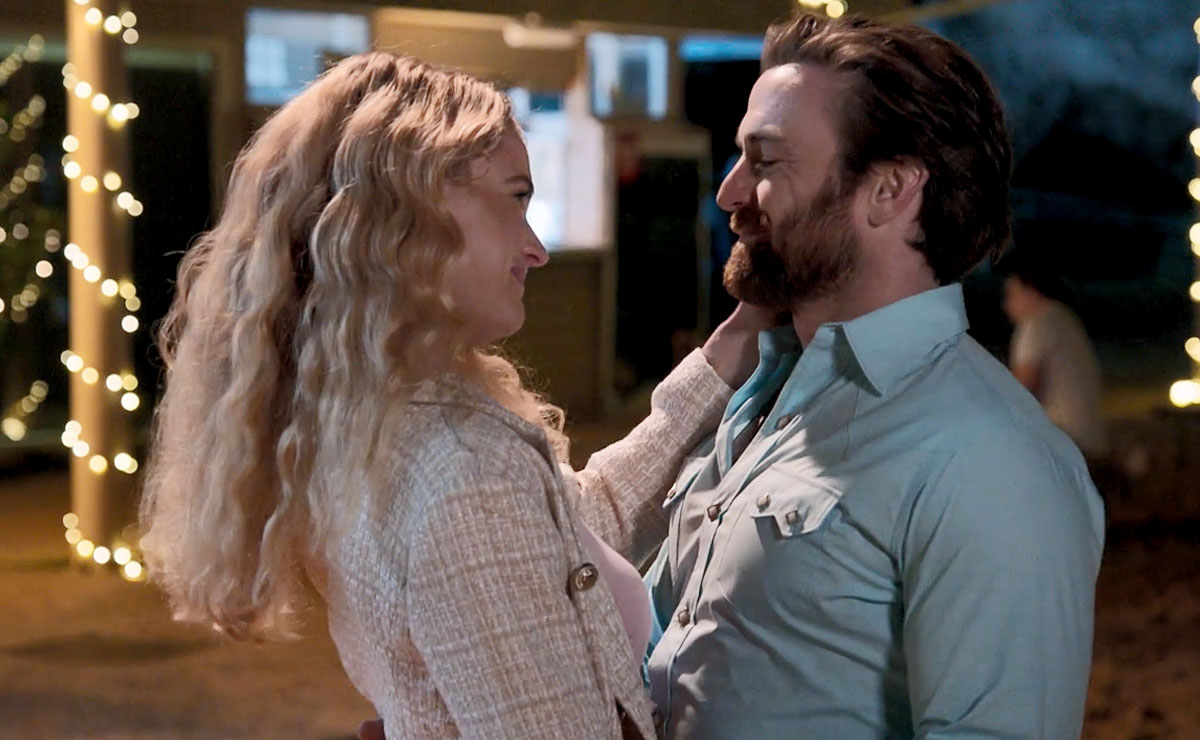 After a romantic date at Salt, the two kiss as they leave the surf club… blissfully unaware that, lurking nearby, Jacob is watching their every move…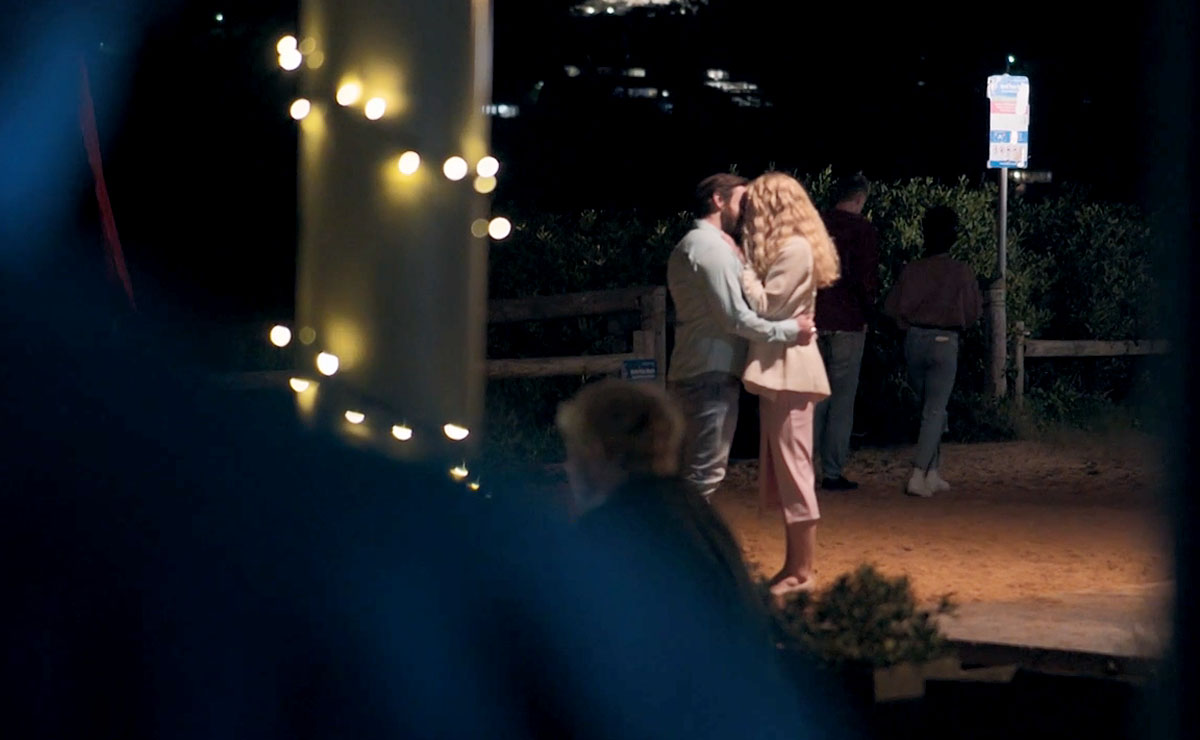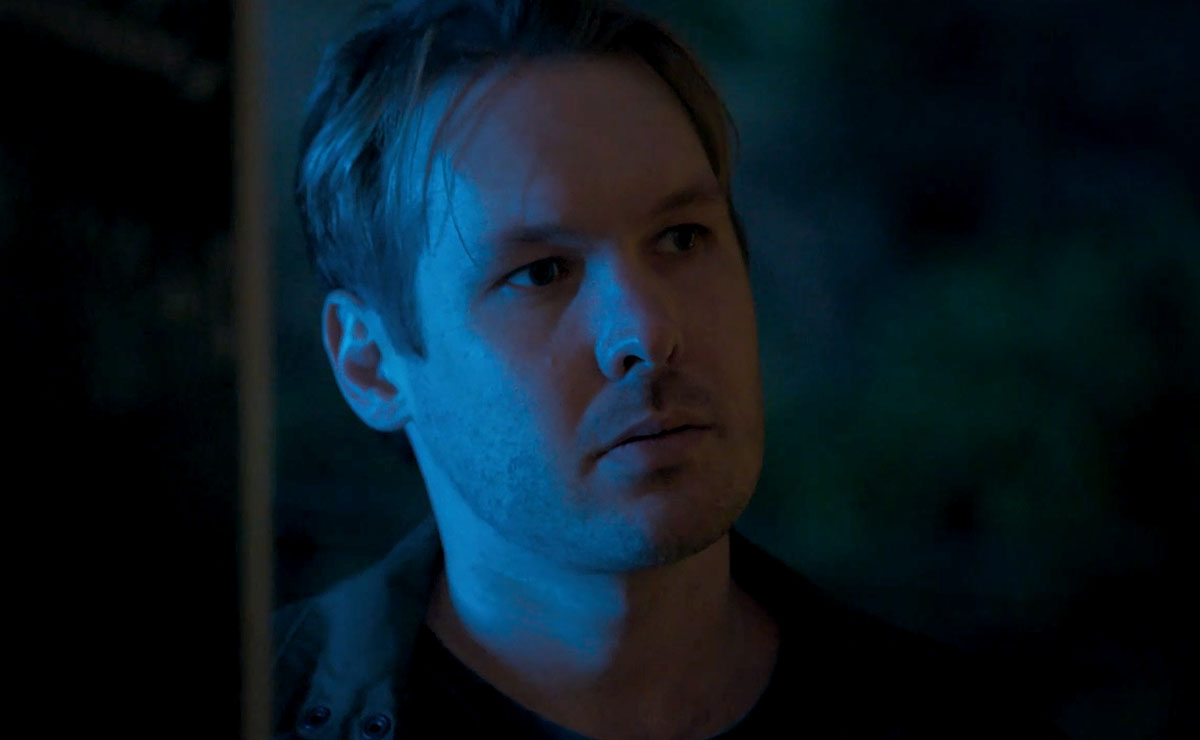 Are Bree and Remi in danger?
---
Monday 20th February (Episode 7936)
Not everyone is excited for Ziggy and Dean's baby. John tests Irene's patience.
Tuesday 21st February (Episode 7937)
Can Dean and Ziggy resolve their issues? Are two parties better than one? Felicity is playing with fire.
Wednesday 22nd February (Episode 7938)
Felicity's plan comes to fruition. Theo contemplates his future with Kirby. Marilyn is unhappy with the results from the golf tournament.
Thursday 23rd February (Episode 7939)
Theo opens up to Kirby about his past. Can Rose accept Xander and Stacey's relationship? Roo and Marilyn receive an anonymous donation.
Friday 24th February (Episode 7940)
Bree has a new lease on life. Rose plants the seeds of doubt. Roo sends good news from the city.
Spoilers in your inbox every weekend!