Romance for Mali and Rose in new Home and Away promo
A new Home and Away promo shows that romance is on the cards for Mali and Rose, as Summer Bay's newest arrival makes a move on the town's newest cop.
Mali Hudson (Kyle Shilling) arrived in Summer Bay in the first week of 2023, when Mackenzie (Emily Weir) enlisted him to help transform one of the rooms of the farmhouse into a nursery before the birth of Dean (Patrick O'Connor) and Ziggy's (Sophie Dillman) baby.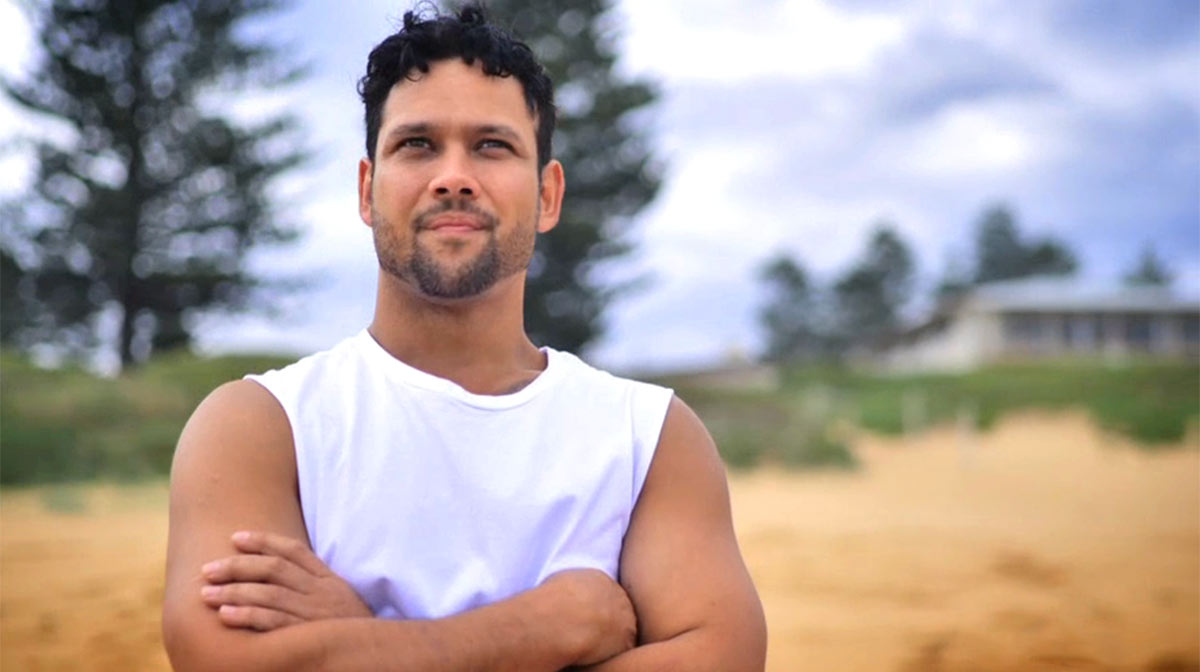 Mali was revealed to be the board shaper who Dean employs to build the surfboards for Ben's Boards, and Dean made the most of the opportunity to catch up with his friend on his brief visit to the bay.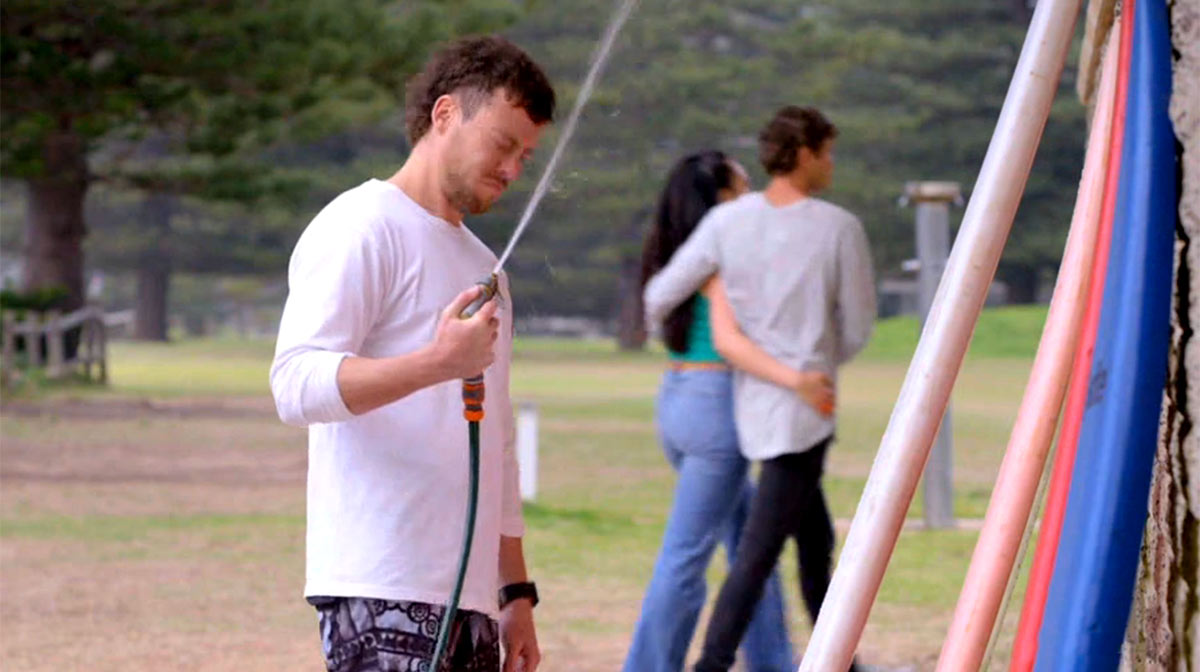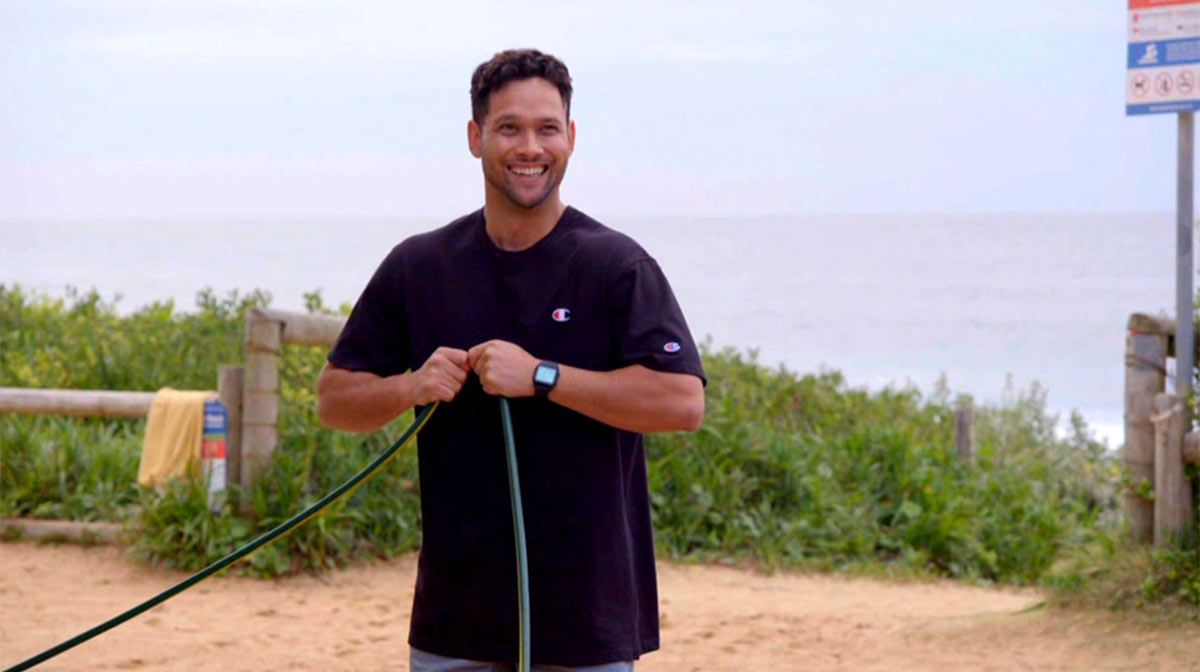 With Dean and Ziggy's baby due any day, Dean had a proposal. He asked Mali if he'd be willing to take over running both the board shop and his surfing classes so that Dean could devote more time and attention to Ziggy and the baby.
Mali was happy to help, but was unsure whether he could commit the time, living some two hours up the coast at Mantaray Point. It's clear he's very close to the rest of his family, as he's made numerous references to his sisters and granddad, and has been seen messaging his family's group chat with the latest updates.
His trip to Summer Bay was clearly only meant to be fleeting, but with Dean needing so much support, it looks like he may be sticking around!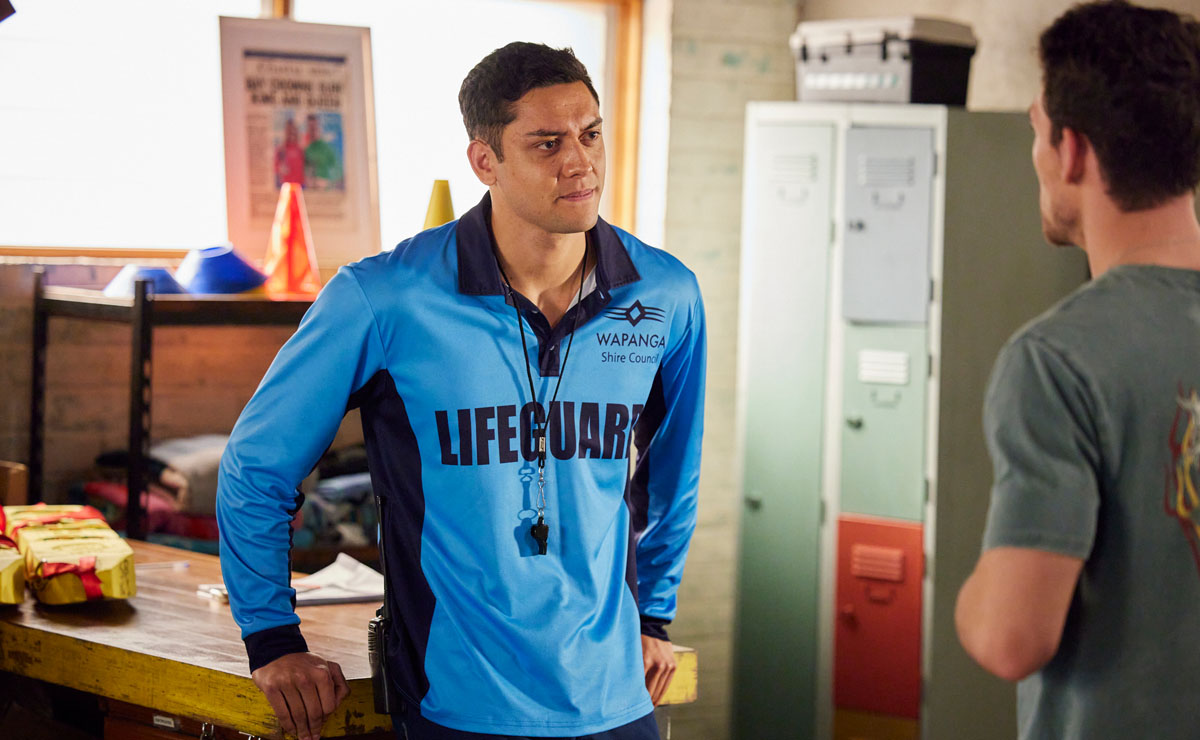 He's also quickly made friends, with John Palmer (Shane Withington) taking an instant shine to him, and Nikau (Kawakawa Fox-Reo) taking some time out from lifeguard duties to chat to him on the beach.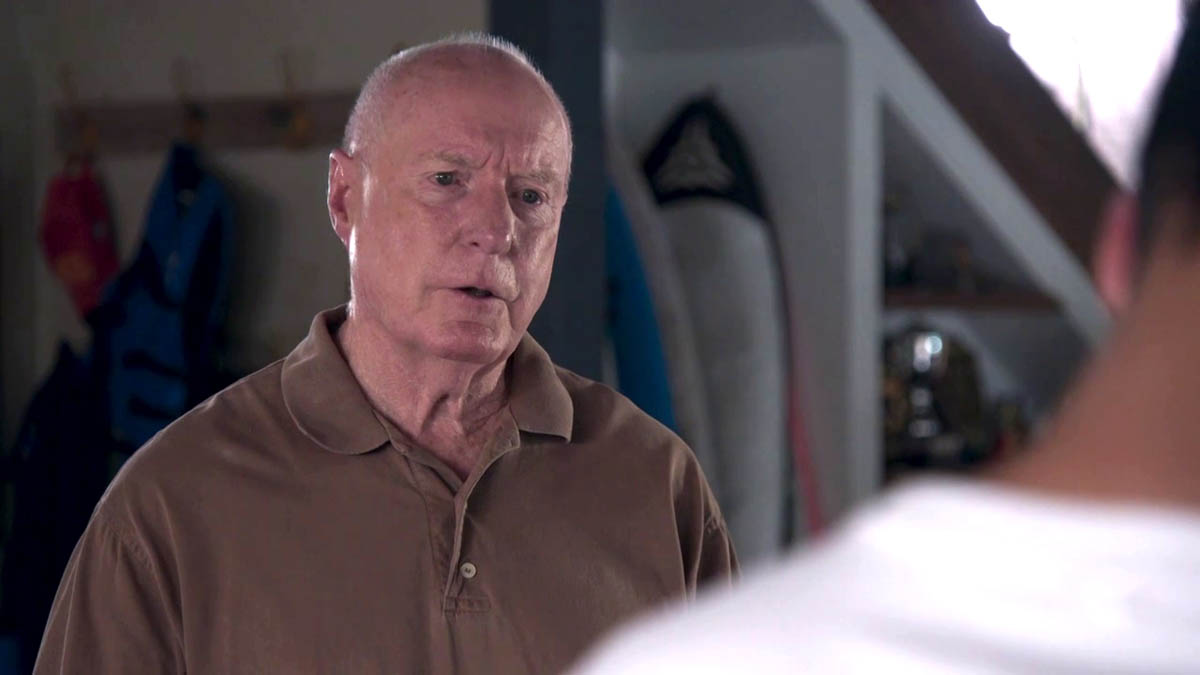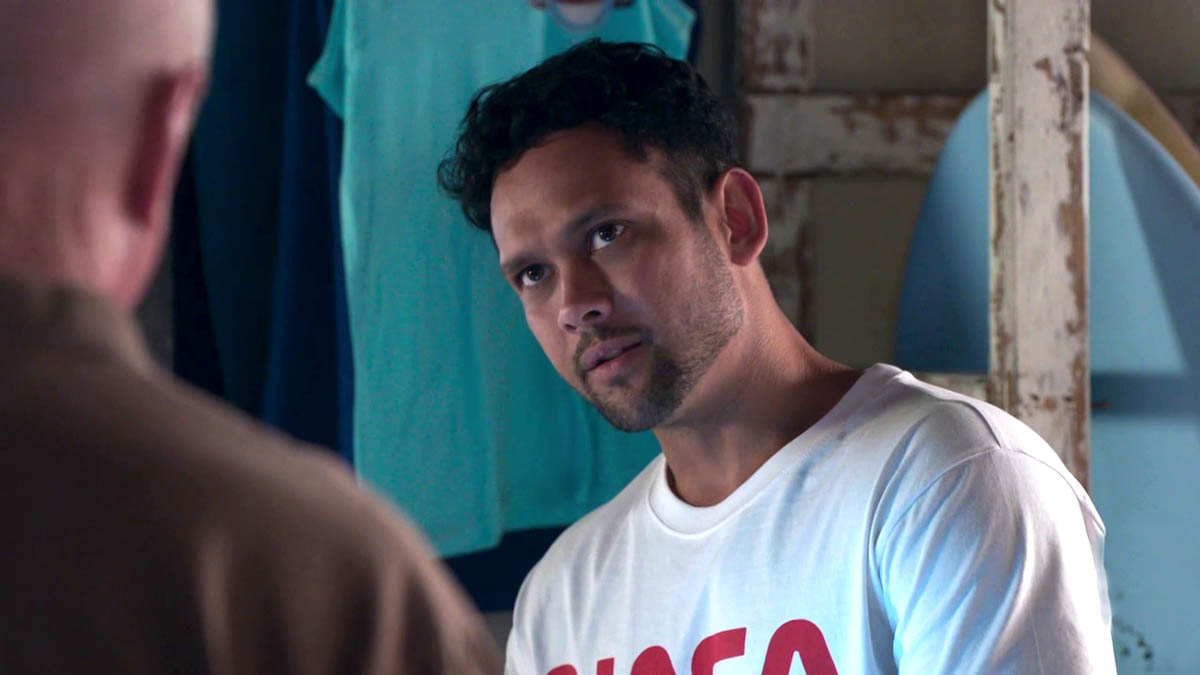 Not everyone instantly warmed to Mali, however. He had a run-in with Alf Stewart (Ray Meagher) earlier this week, after Alf spotted his tattoos and grew suspicious that the newcomer was a member of the infamous River Boys.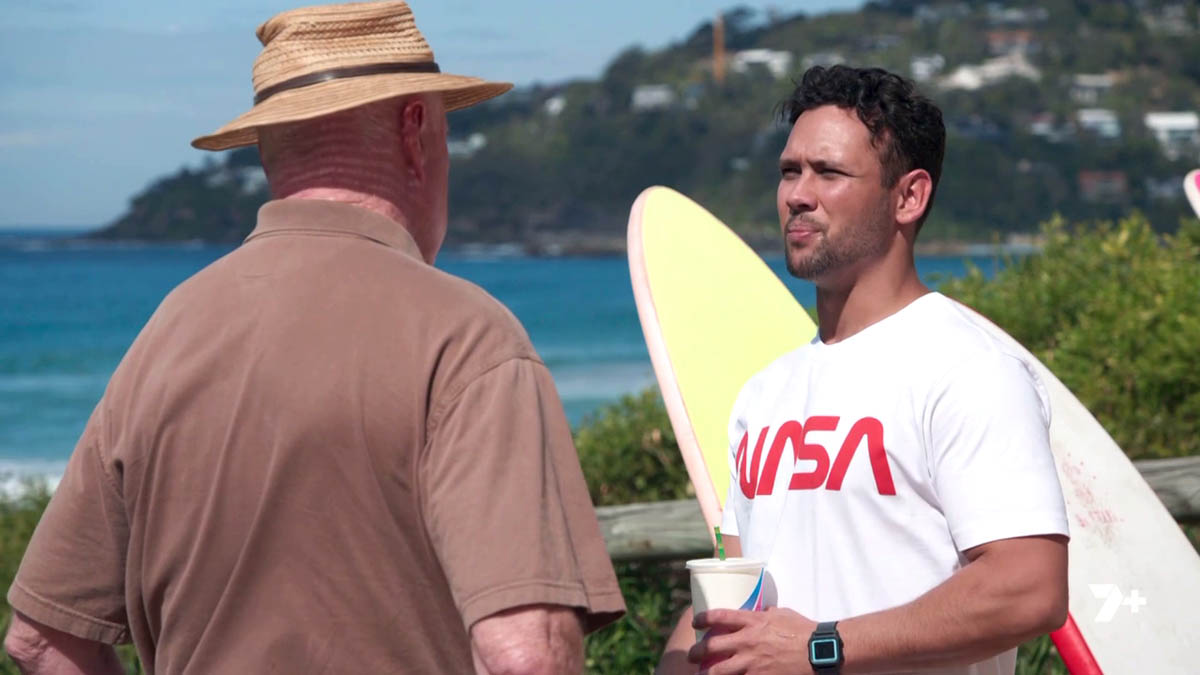 Mali eventually won Alf over when he revealed he didn't even know what a River Boy was, and the pair soon bonded over fishing – Mantaray Point being a top fishing spot – with Mali telling Alf that his granddad was a keen fisherman.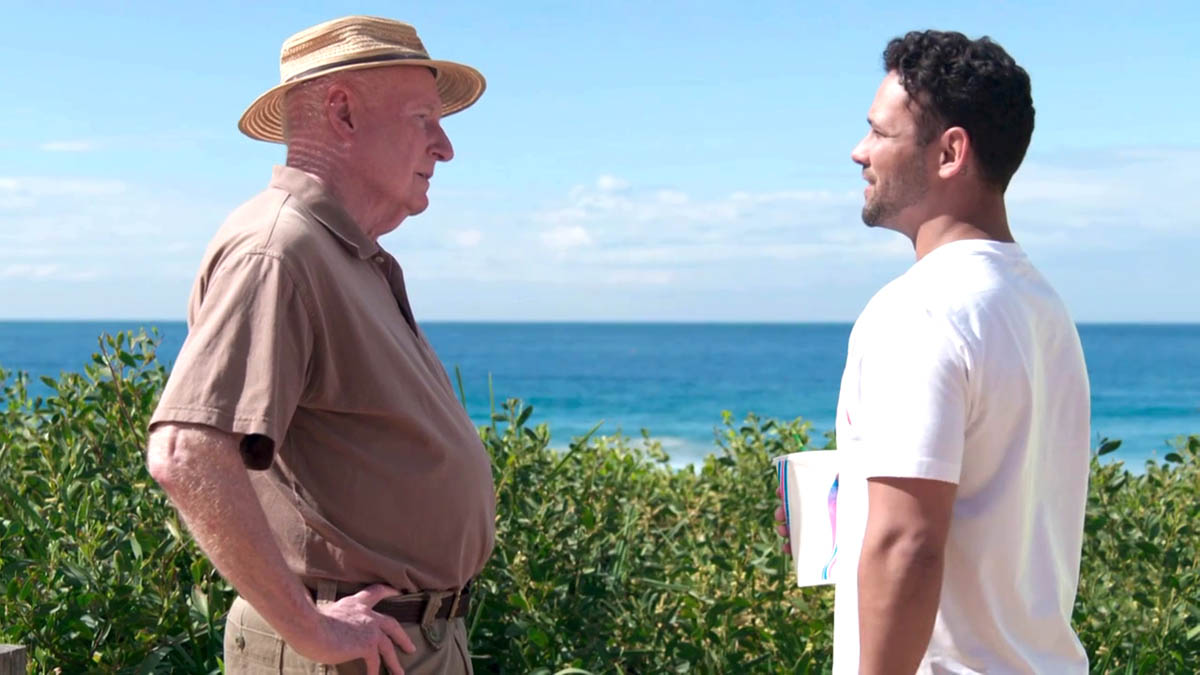 Alf even offered Mali free use of a Caravan Park van if he ever needed it, sparing Mali the two-hour drive home and setting him up to spend more time in the bay.
With Mali slowly putting down roots, it was only a matter of time before he started looking for romance. Fans had spotted actors Kyle Shilling and Kirsty Marillier filming together on a number of occasions, and a new promo airing in Australia confirms that sparks are set to fly between Mali and Rose Delaney.
The new promo shows Xander (Luke Van Os) and Mali drying off after a surf, with Rose standing nearby.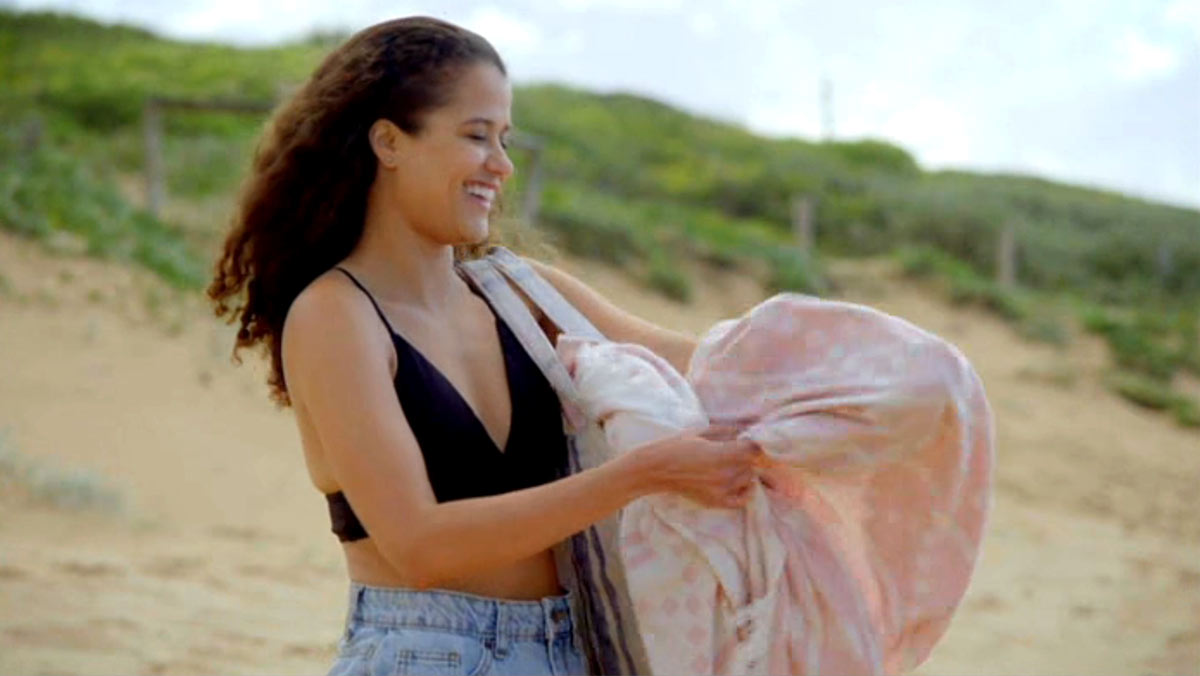 Intrigued by the friendly interaction between the half-siblings, Mali asks Xander whether Rose is a friend of his, to which Xander clarifies that she's his sister.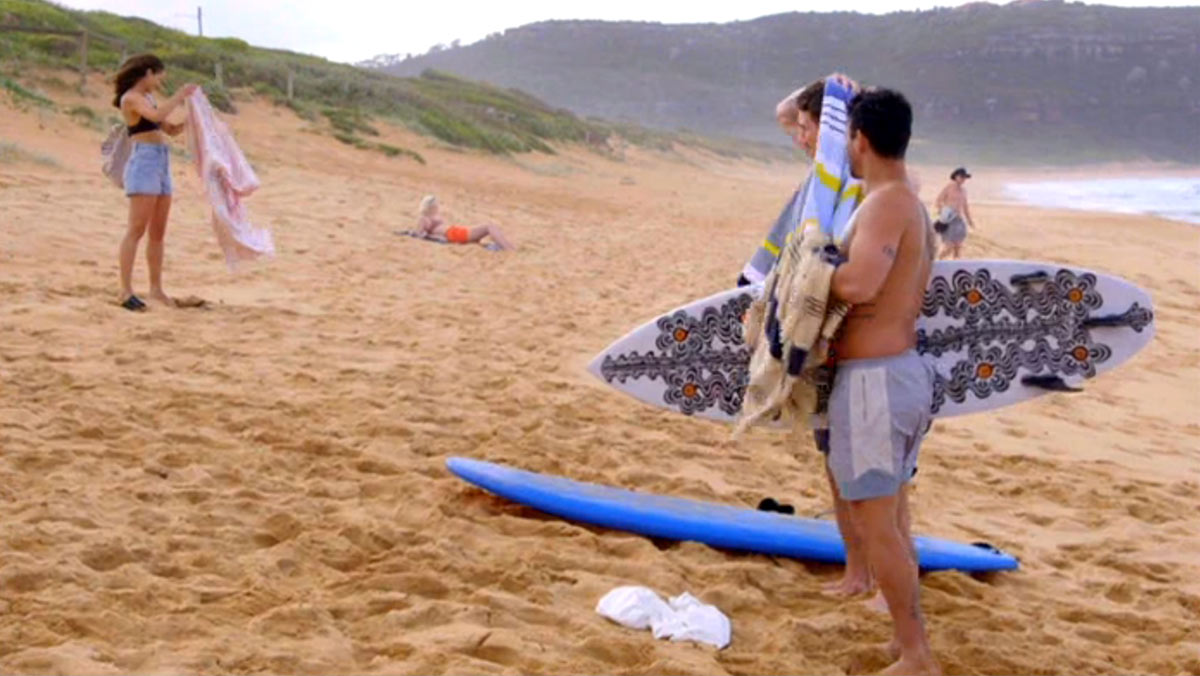 "Is she single?" Mali asks, to an inquisitive look from Xander.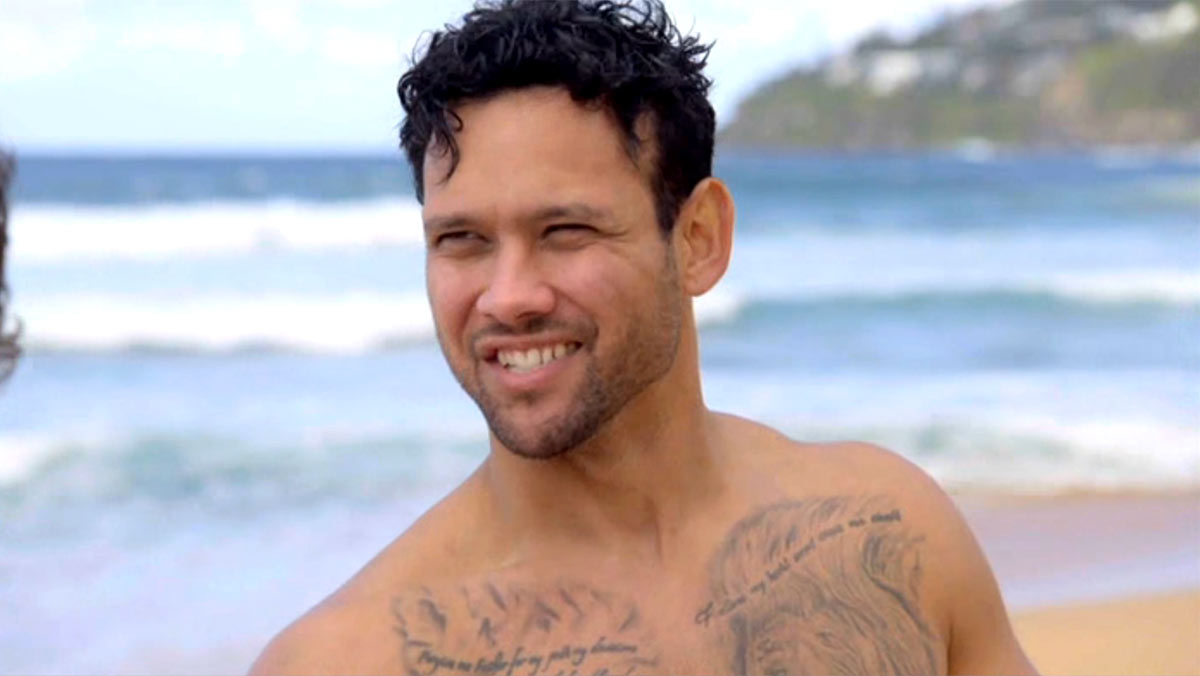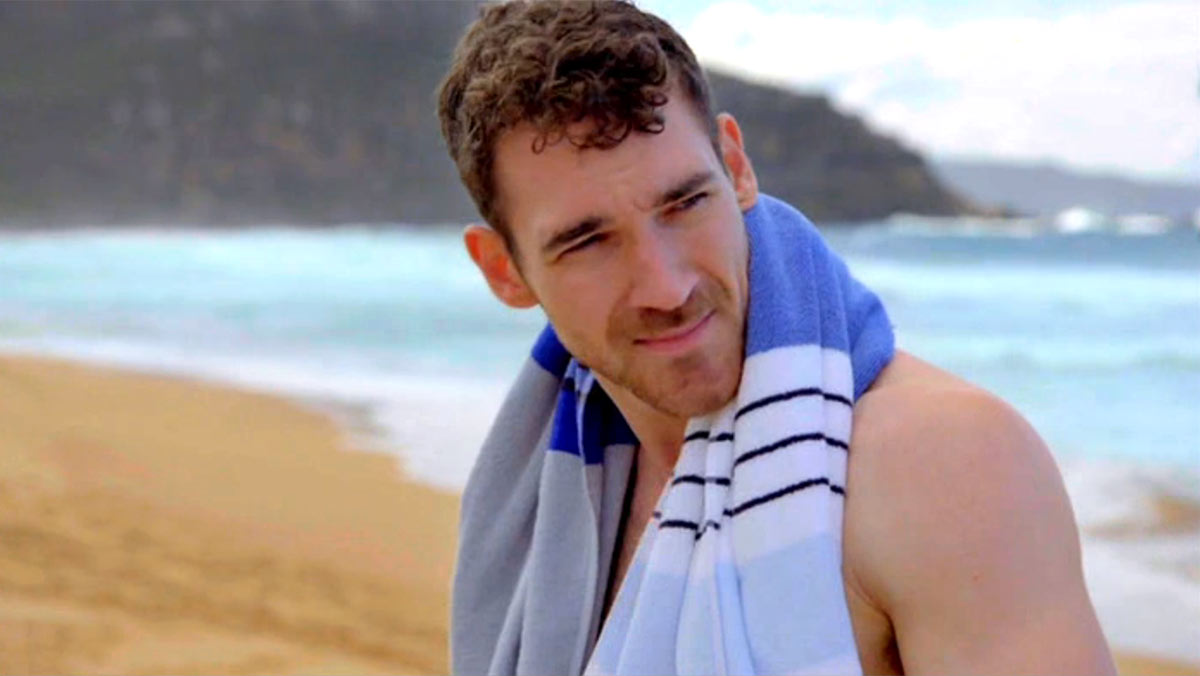 The next shot is in the Surf Club not long after. With Xander standing watch (obviously!), Mali approaches Rose at the juice bar.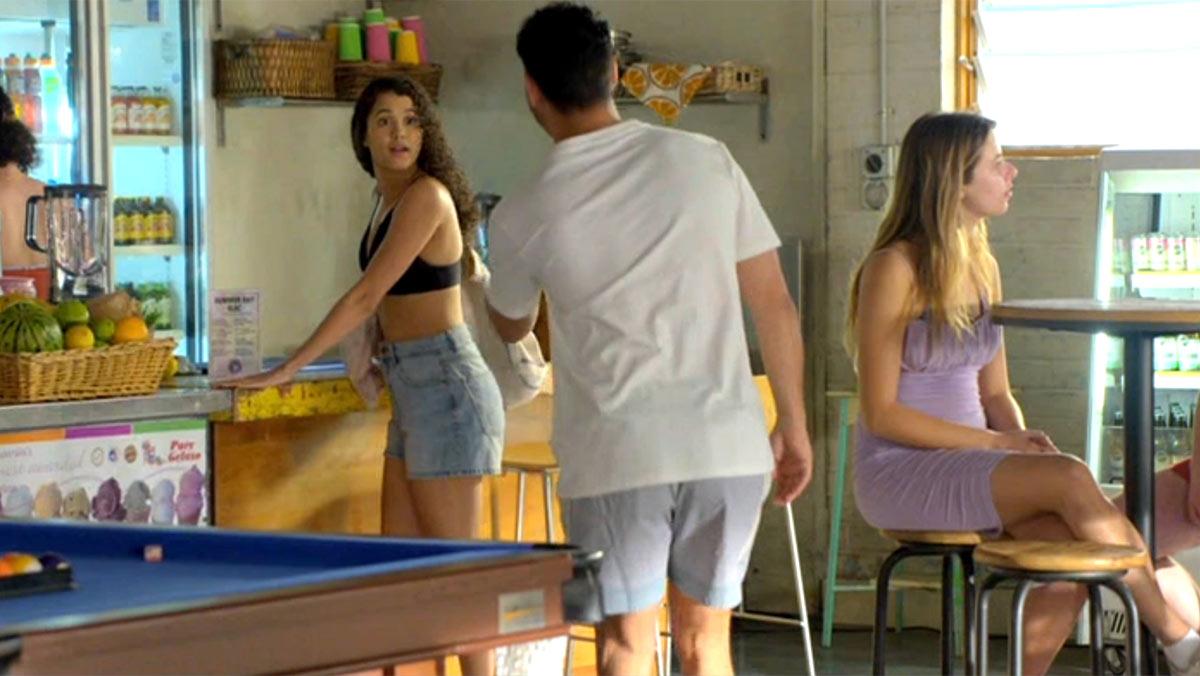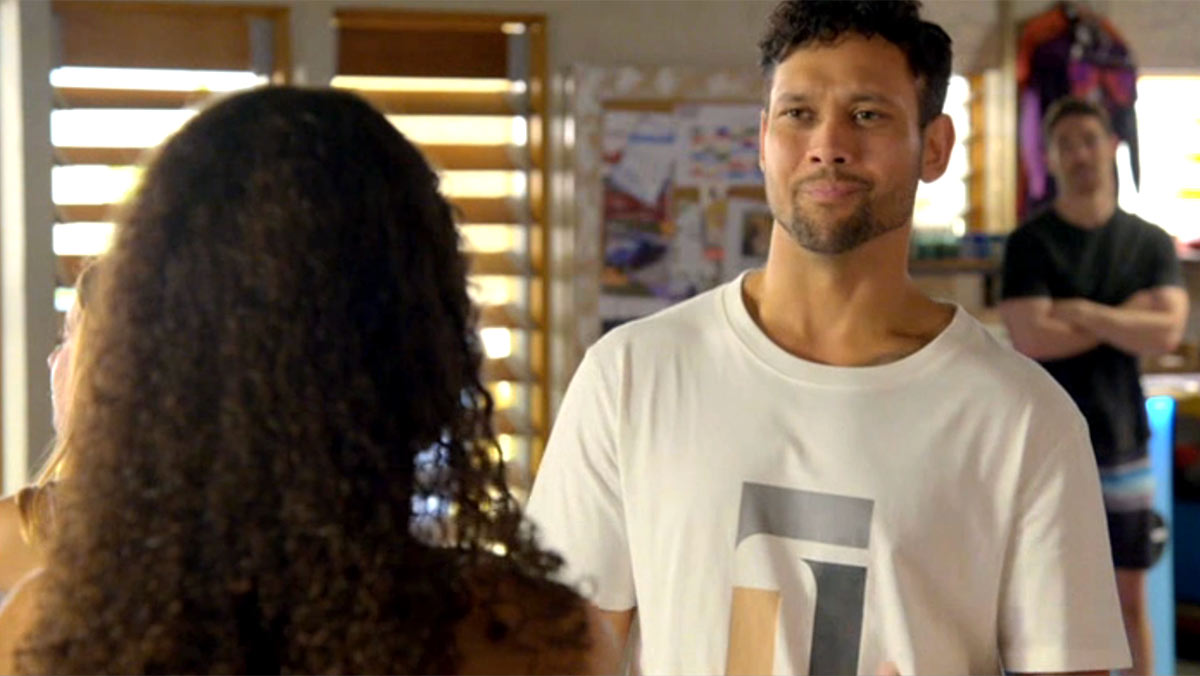 "Hey, can I ask you a question?" he asks, confidently. "You, me, dinner tonight?"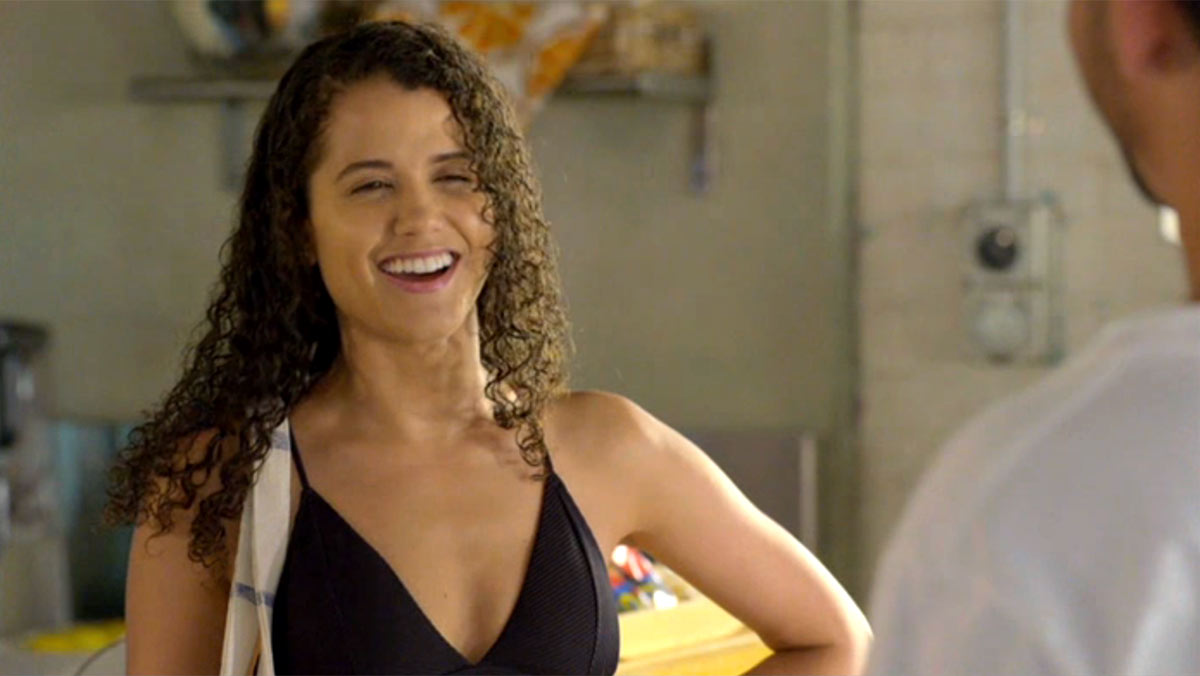 Rose smiles, slightly taken aback, but agrees!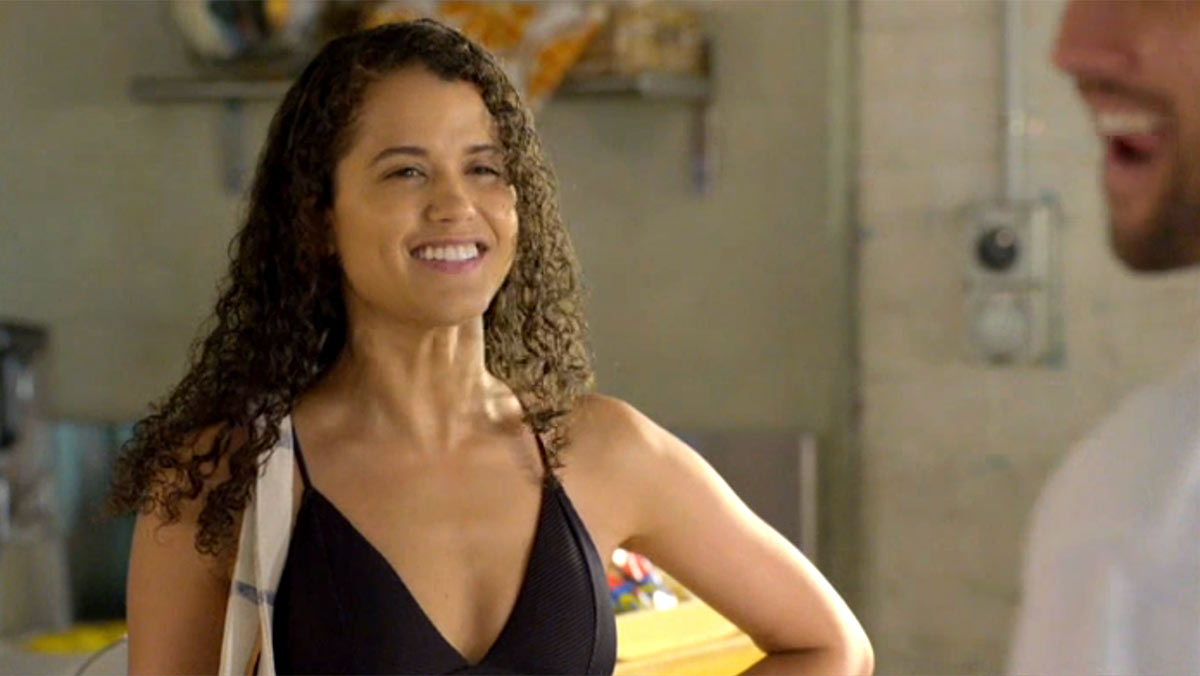 It looks like there's a Parata party on the way, as we see the pair dancing in the backyard. At the same party, Rose tells Cash that she's met someone, and, with his recent Eden debacle fresh in his mind, Cash advises her to go for it.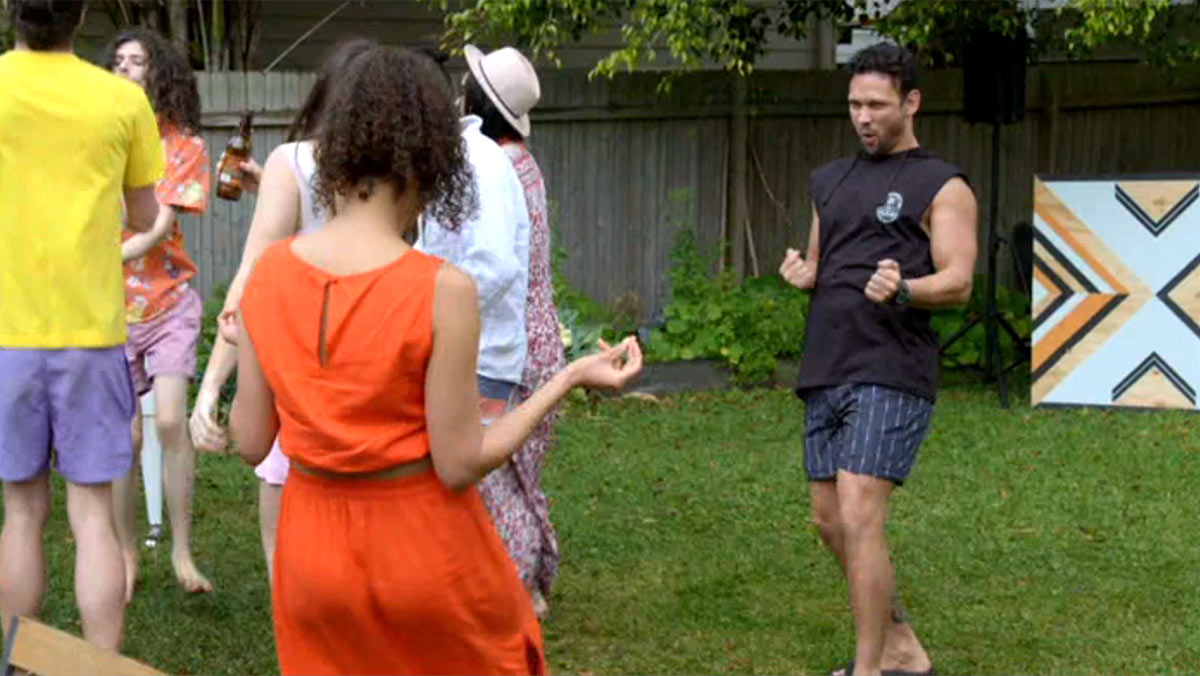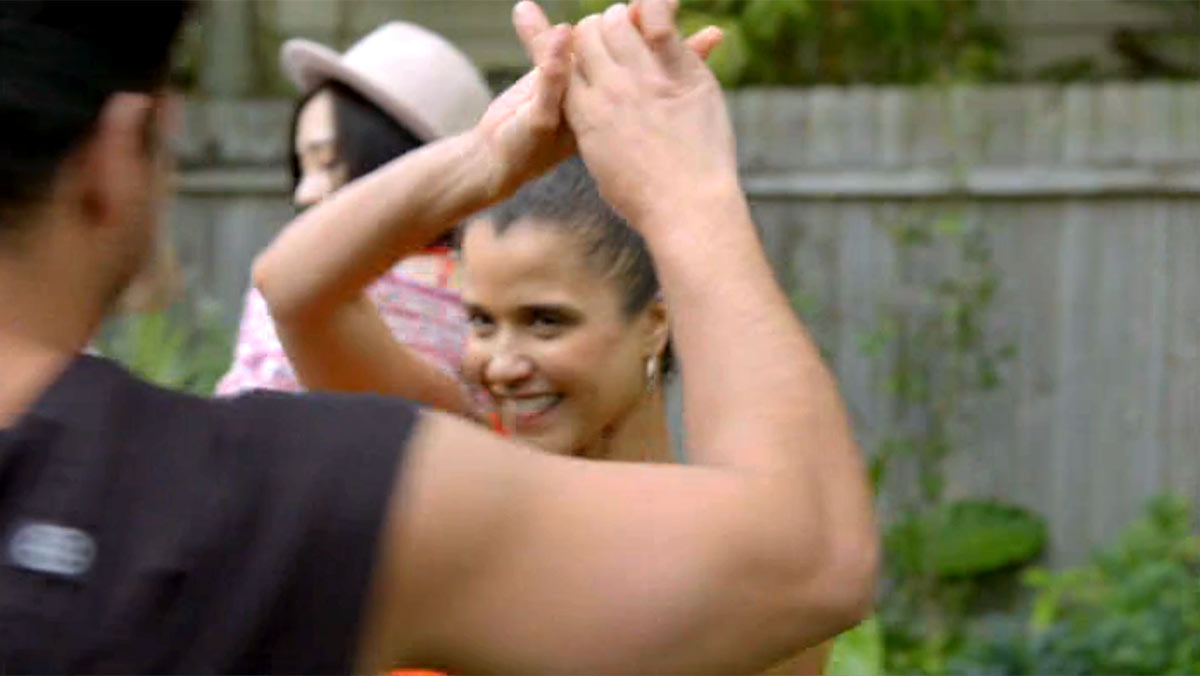 "Take it from this idiot, you don't wanna let a great thing pass you by."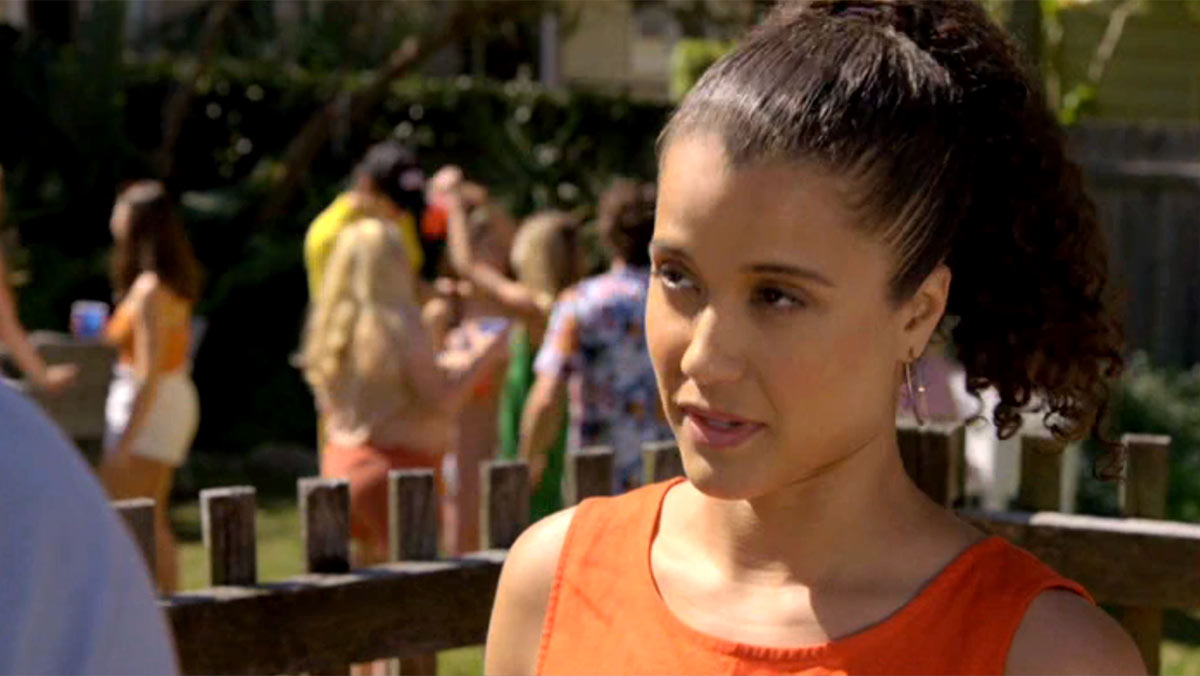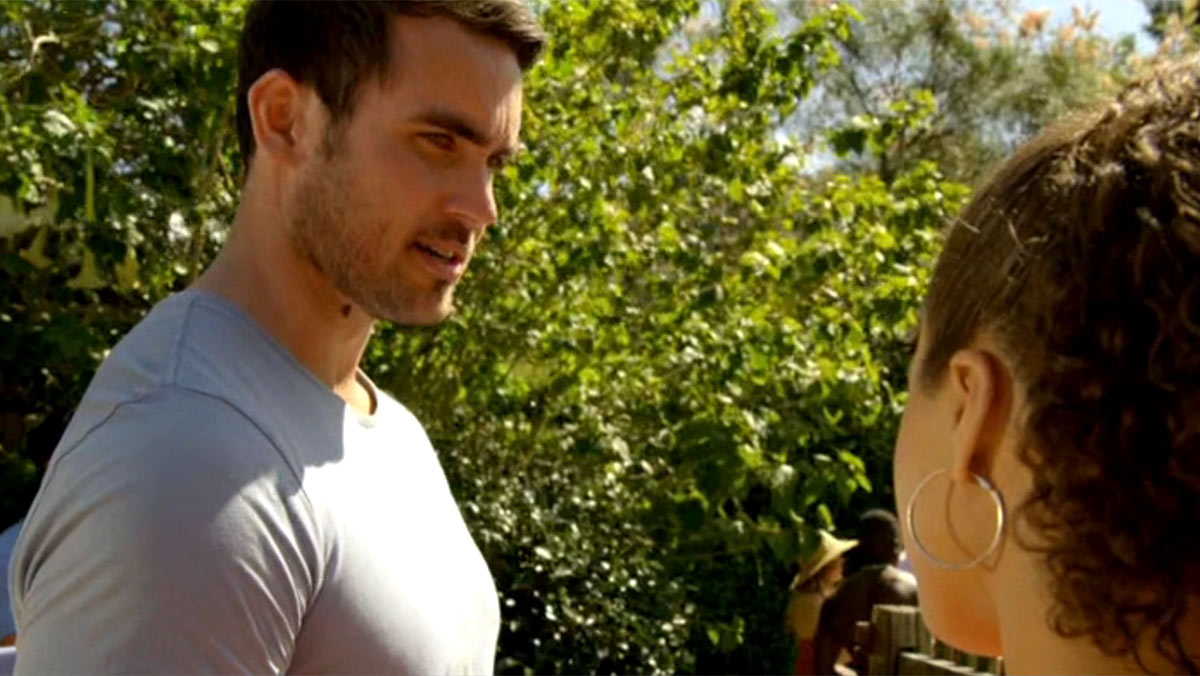 We then see the pair enjoying dinner at Salt, Mali with a huge smile on his face.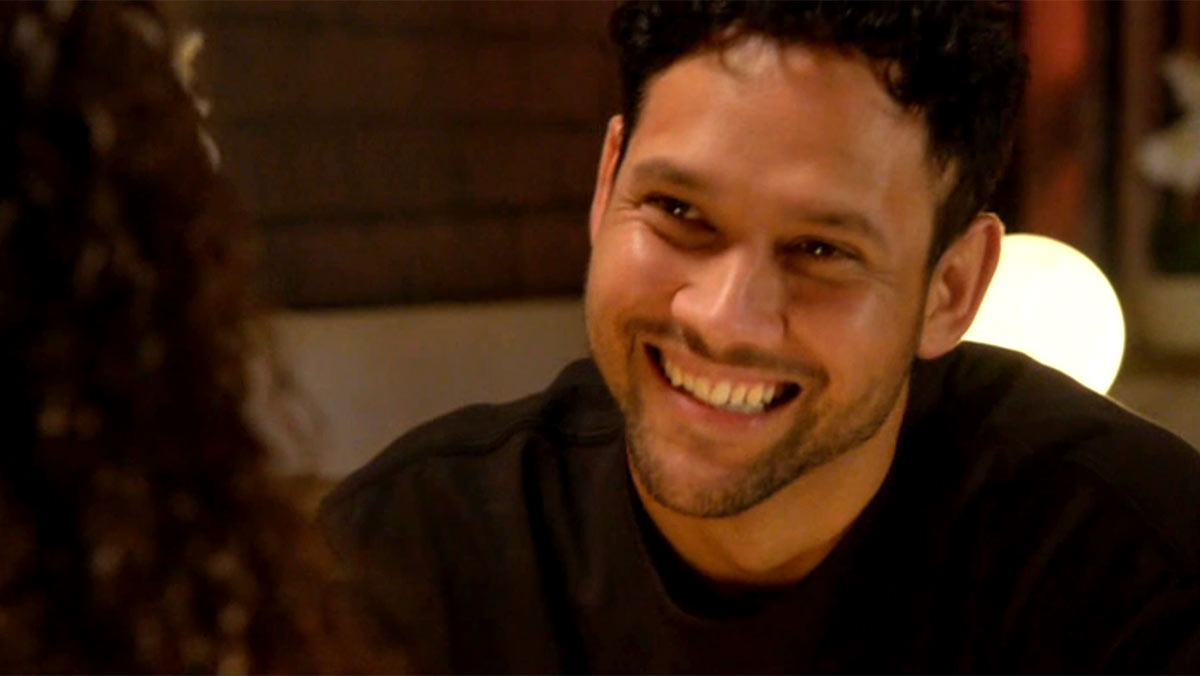 The only problem is, Mali doesn't live in Summer Bay!
With the two-hour drive back and forth to his Mantaray Bay home already tiring him out, just how long can he keep coming back to the bay?
Will Rose be what convinces him to stay?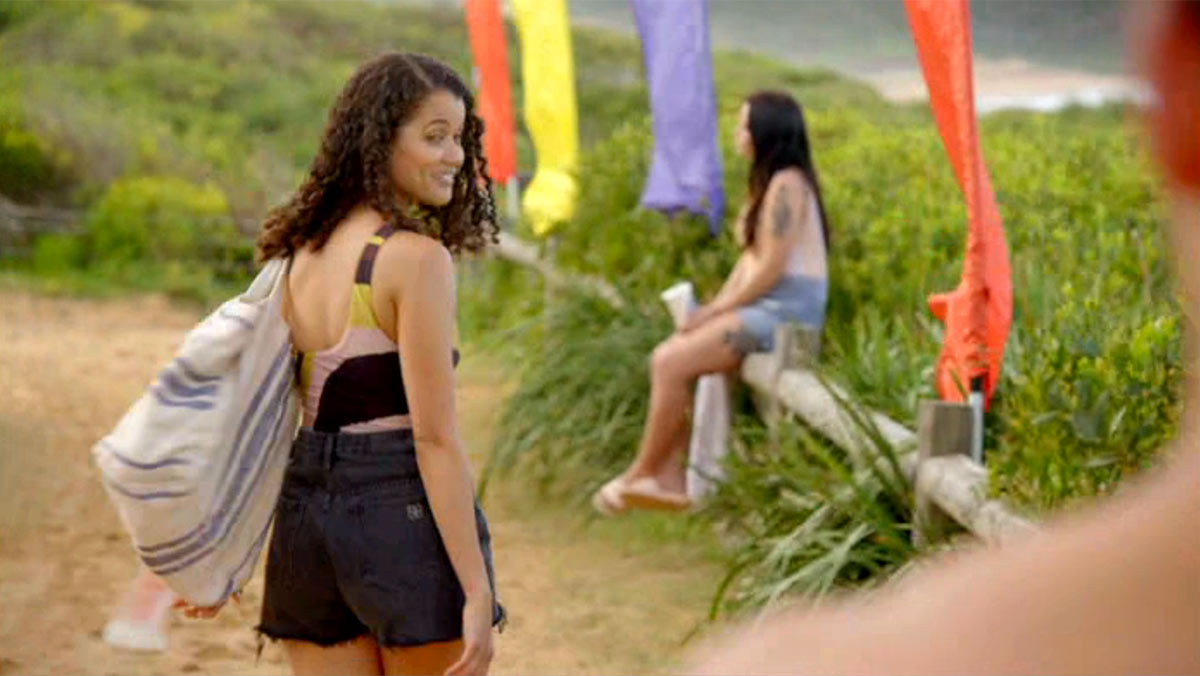 Clearly Rose is still trying to figure out how serious he is, as we see her tell him: "I still can't tell if you're a player, or a sweet guy under this whole show."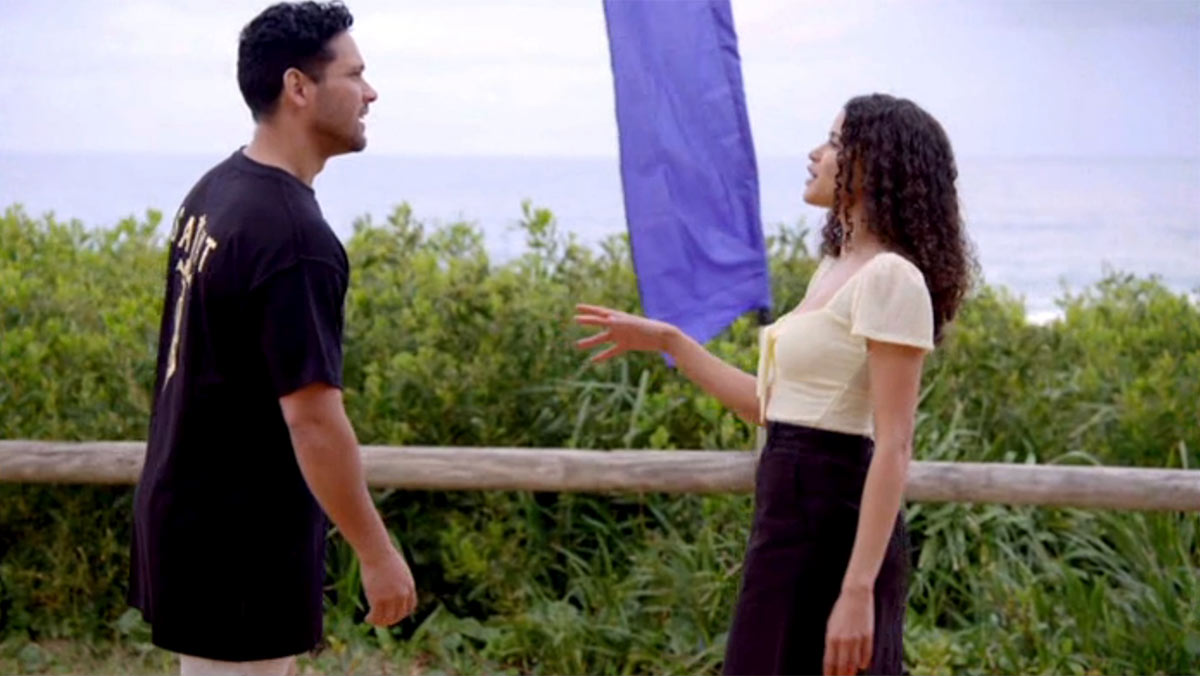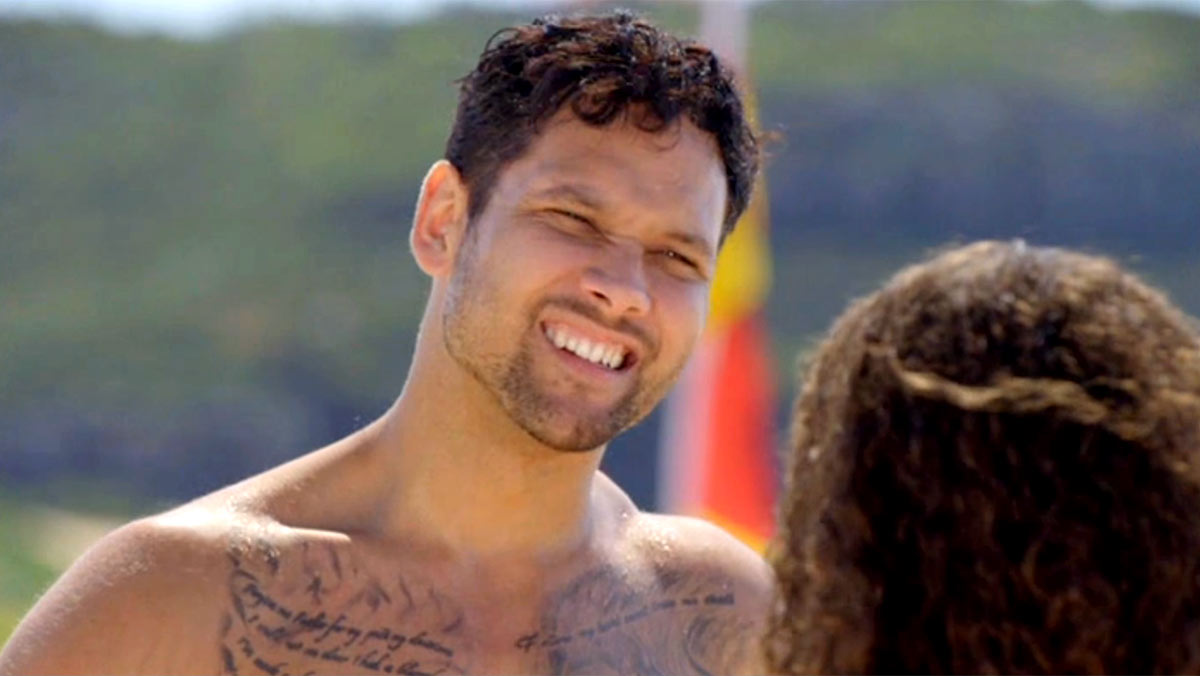 In a separate scene showing Mali outside a caravan, seemingly having taken Alf up on his offer of free accommodation, Mali tells Rose: "Guess you'll have to stick around and find out."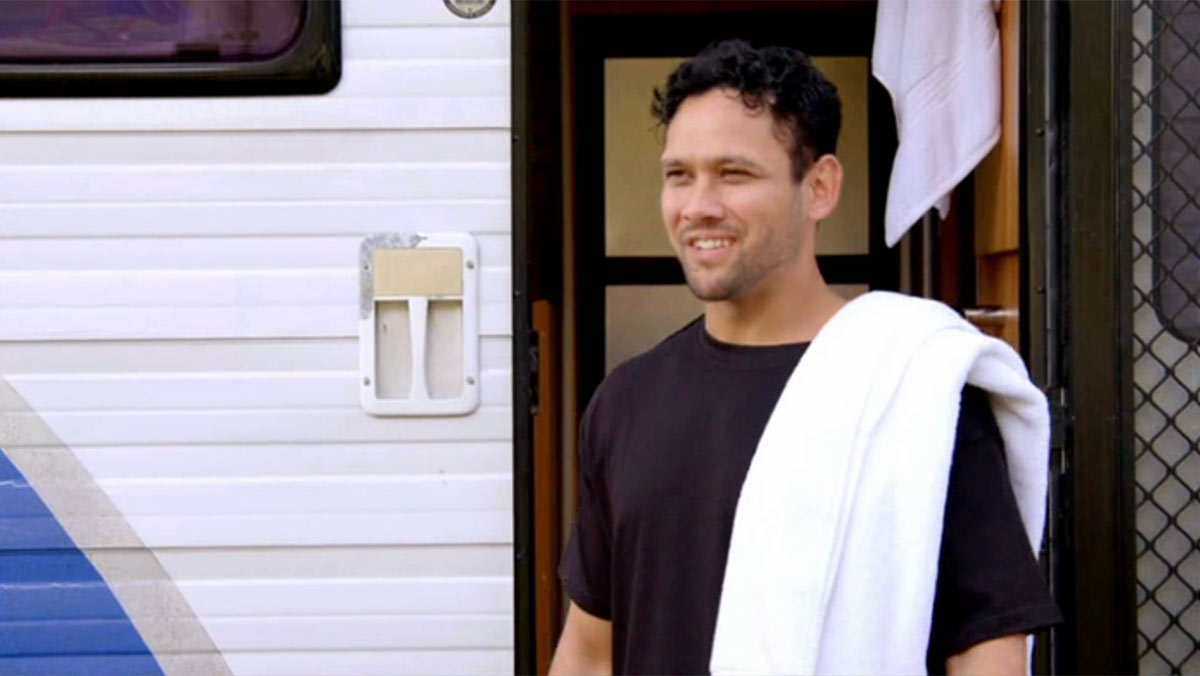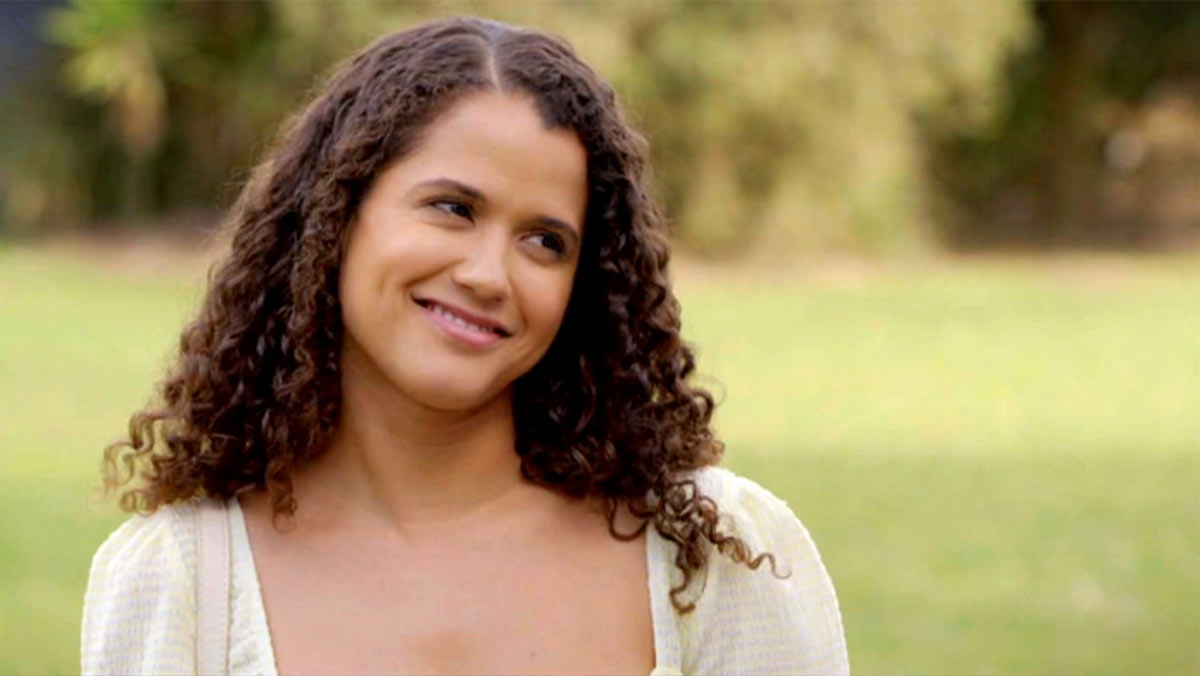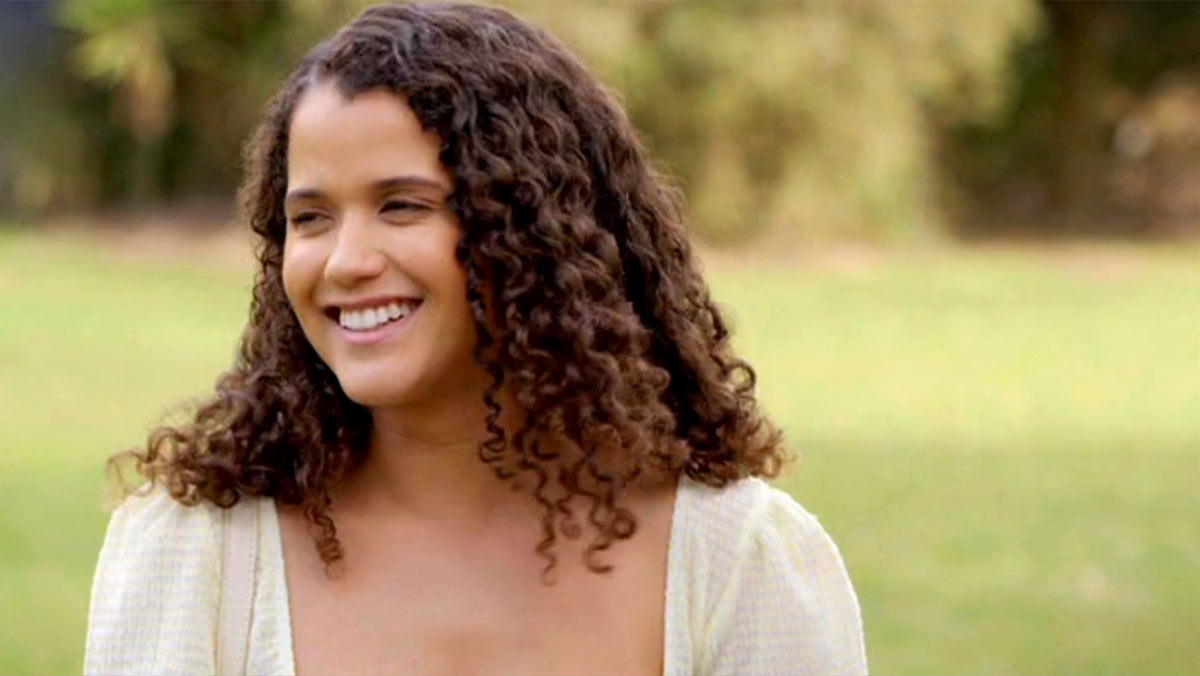 Another promo which aired after Tuesday's episode included a brief shot of the pair kissing, confirming that Mali does indeed win Rose over.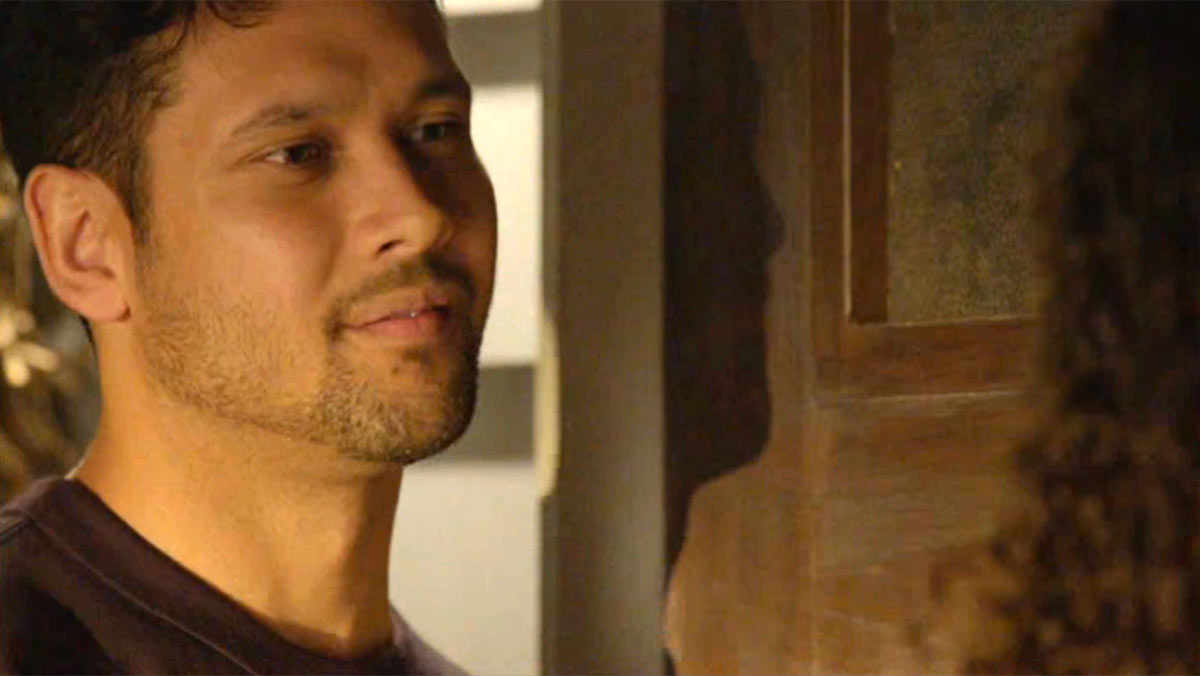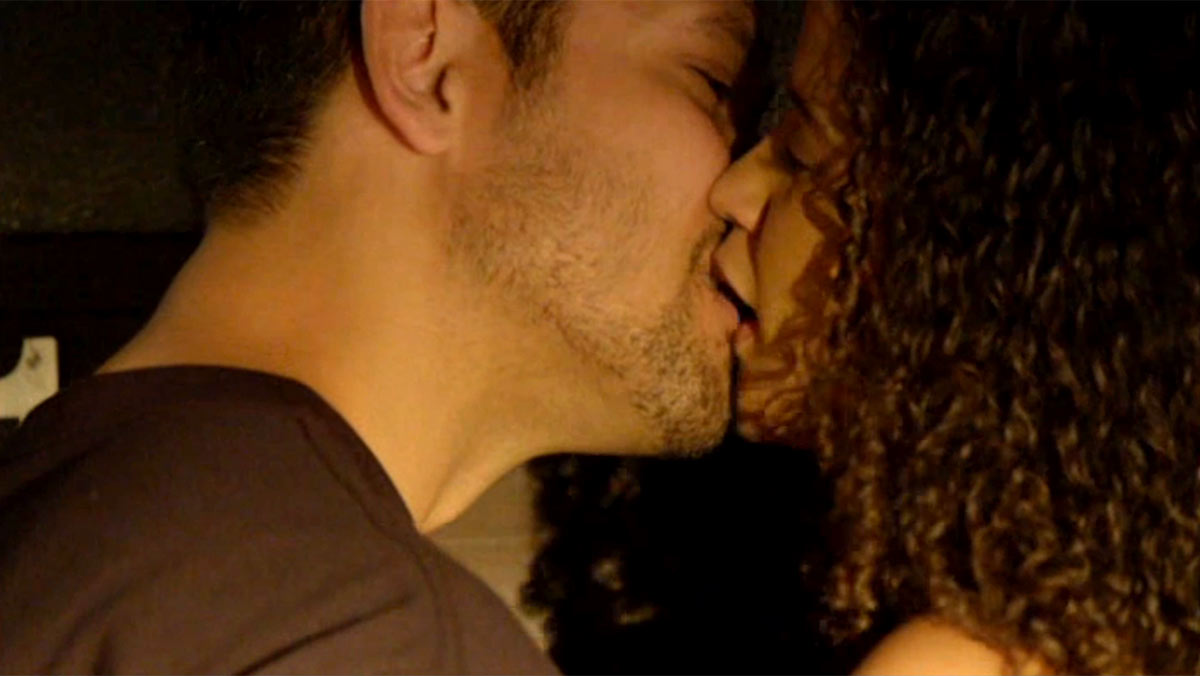 With actor Kyle Shilling having joined Home and Away as a permanent cast member, Mali isn't going anywhere any time soon.
After a disastrous run of bad luck, first falling for her step-sister's boyfriend, then being deceived by Tex (Lucas Linehan), will Mali finally be the right guy for Rose?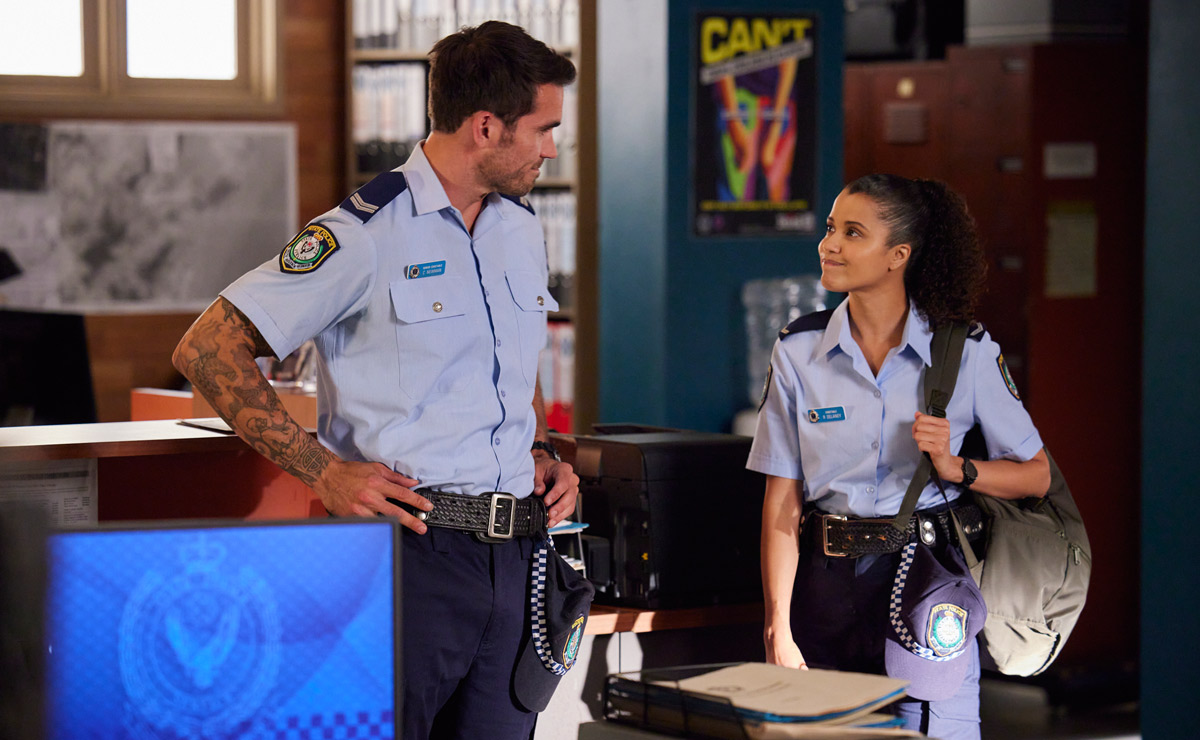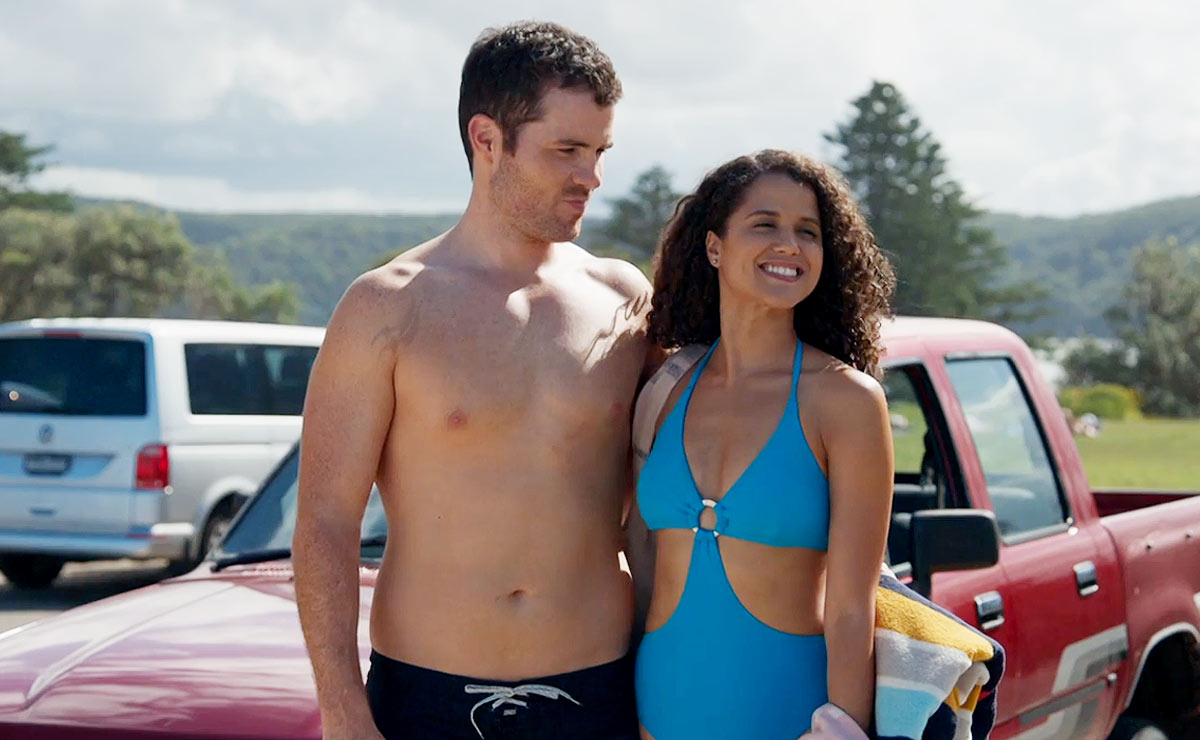 UK viewers will see Mali's arrival on Wednesday 8th March, while his flirtation with Rose will begin Wednesday 29th March.
---
Thursday 2nd February (Episode 7961)
Remi ignores his worsening injury. Is Xander ready to move on? Kirby refuses to be a charity case.
Monday 6th February (Episode 7962)
Ziggy struggles with new motherhood. Can Bree get through to a broken Remi? Eden fears Cash is waiting for the impossible.
Tuesday 7th February (Episode 7963)
Felicity's drinking becomes a secret habit. Cash hits a dead end with Eden. Rose catches Mali's eye. Bree gets a verdict from the police.
Wednesday 8th February (Episode 7964)
Mali has a change of heart. Party girl Felicity causes a scene. Gabe oversteps in Mackenzie's business.
Thursday 9th February (Episode 7965-67)
Summer Bay goes gaga over Baby Thompson. Ziggy fears she's a terrible mother. Can Lyrik survive as a duet?
Can Remi give his nightmare his blessing. Ziggy struggles to connect with her baby.
Spoilers in your inbox every weekend!