Most Popular Character 2018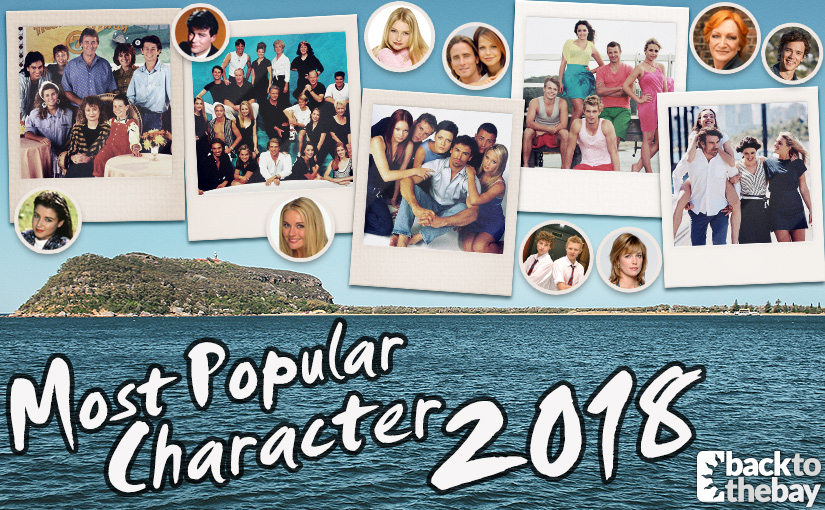 Today Back to the Bay launches its 8th biennial poll to find Home and Away's Most Popular Character, as voted for by members of the BTTB Forum.
We ran the very first poll 14 years ago on 15th October 2004, and since then it has been a feature that numerous fans have anticipated every two years.
Whilst Irene Roberts was crowned number one in that first poll, Sally Fletcher took the crown in 2006 and has remained there ever since.
With new and old fans alike joining the voting process each year, the polls never fail to surprise in the wide range of characters included from the show's history—from firm favourites such as Alf Stewart & Darryl Braxton, to lesser known guests including Narelle Smart & Scruffy the Dog.
With over 30 years of characters to choose from, we have listened to feedback and have increased the number of characters per vote, now inviting fans to list their top seven Home and Away characters of all time.
Voting is open to members of the BTTB Forum and closes at 12:00 GMT / 23:00 AEDT on Friday 16th November 2018.
**VOTING IS NOW CLOSED**
For further information and guidelines on how to vote, please visit this thread on the forum.
Previous polls:
Most Popular Character 2016
Most Popular Character 2014
Most Popular Character 2012
Most Popular Character 2010
Most Popular Character 2008
Most Popular Character 2006
Most Popular Character 2004
Spoilers in your inbox every weekend!