New Arrivals set to shake up Summer Bay
Four new faces are set to shake things up in Summer Bay. We take a look at the new characters joining Home and Away over the next six months.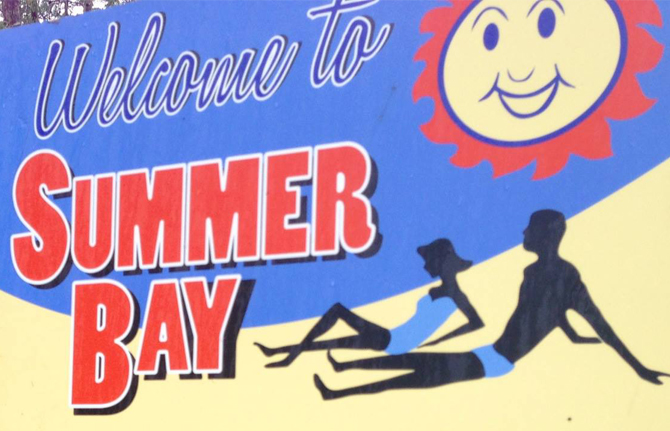 Reece Milne, a 23-year old rugby-player and arts-lover, will arrive in Summer Bay this week as new bad boy Wayne "Tank" Snelgrove.

Of his character Tank, Reece said to News.com.au "He's every bad boy cliche rolled into one really. He's cunning. Nobody knows where he comes from, he's full of secrets."
Reece went on to reveal that Tank is first introduced to Evelyn when they run into each other on the beach, "he's full of secrets and Evie quite likes how mysterious he is."
Reece's first scenes will go to air this Wednesday, 9th September in Australia, and on 4th November in the UK.
Ben Mingay has also revealed that he will make an appear on the Channel 7 soap as bad boy, Trystan, a violent figure set to shake up Summer Bay.

Of his character, and his job on the show, Ben stated, "It's awesome news, I'm thrilled to be working on a show that has great value, a strong storyline and is well shot. He [Trystan] is a dark and shady character who hits Summer Bay and turns things upside down."
Ben will make his first appearance in Summer Bay later in 2015.
Jeremy Lindsay Taylor is also set to make a splash in Summer Bay as complex city cop, Detective Dylan Carter.

Of his job on Home and Away, Jeremy told The Daily Telegraph, "I've been doing this nearly 20 years now, so it has been a long time coming. I have always wanted to be a part of this. Home and Away is an institution, it is iconic Australian TV. It is great to finally be a part of the family." He continued, "I play a great role, my character is very complex and very interesting so that is really what drew me to it. They are the roles you wish for as an actor."
Jeremy revealed that his character has come to Summer Bay with a mysterious connection to the town, "Detective Dylan Carter has come from the city, he has a connection to the town and a lot goes on in this little town which we all know. He is going to be kept pretty busy."
Jeremy's first scenes will air in late 2015, and he will mostly feature alongside fellow police officer, Kat Chapman.
Elsewhere, following in the footsteps of her X Factor predecessor Johnny Ruffo, who plays Chris, singer and actress Samantha Jade has revealed that she has scored a permanent role on Home and Away as bad girl, Isla.

Speaking of her new role to The Daily Mail, Samantha said "It is really exciting. I've wanted to do more acting and I wanted to do something unexpected and different and this is very very different to Kylie [Minogue]."
While she remained tight-lipped on the details of her character Isla, Samantha revealed that her character would romance one of the favourite guys, "I can't say too much but I can say she comes to the Bay with bad intentions. She has a bit of a past and she falls for one of the favourite boys on the show". She did add that it was nerve-wracking for her to be filmed in a bikini, "It is always a bit nerve-wracking for a girl (being filmed in swimwear) but if they shoot it right, I'd like them to make me look a bit taller."
Samantha will make her first appearance as Isla in early 2016.