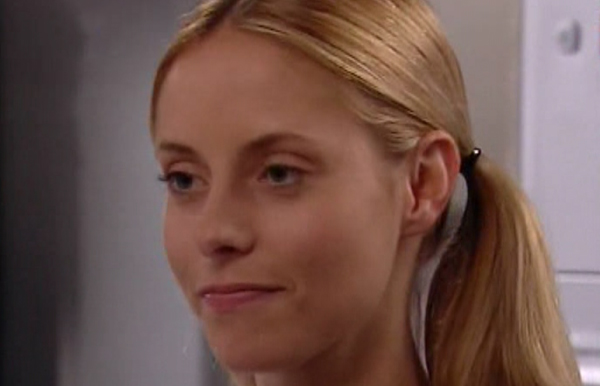 Tasha Mills (2000)
Georgie Shew
Episodes: 2869-2885
Parent: Gerry Mills
Occupation: Student
---
A keen runner and student at Summer Bay High, Tasha was first seen with Dani, observing Will and Mitch putting up a sign advertising a talent show to raise money for the drop-in centre. Tasha clearly had a crush on Will and was jealous of the amount of attention he was giving Dani. When Will tried to help Dani with her singing, Tasha stole a tape recording of Dani's appalling singing and played it to the class, causing Dani and Will to fall out. The pair's respective siblings, Kirsty and Nick, got revenge by stealing Tasha's clothes while she was getting changed, leaving her wandering the corridors in a towel.
Tasha quickly made up with Will and Dani, although the pair had a harder time making things up with each other. Will was concerned to see Tasha had injured her ankle during training for the regionals and even more so when she continued training with the injury. Tasha visited him at home to thank him for his concern, although she admitted she hadn't seen a doctor, with her father Gerry pushing her to keep going. She kissed Will on the cheek and told Dani that they'd kissed.
Having noticed she was still limping, Will got Rhys to look at Tasha's ankle; he advised physio but Tasha continued to follow Gerry's instructions and had a gruelling training session in the surf. She was upset further when Will told her he'd heard a "funny" story that they were dating and was found by Dani in tears, leading Dani to believe Will had led her on and dumped her. As Tasha continued to suffer with the injury and Will and Gerry continued to clash, Tasha eventually told her father she didn't even like running and had only been doing it for him. Afterwards, she accepted Will only cared for her as a friend and they made their peace in front of Dani.