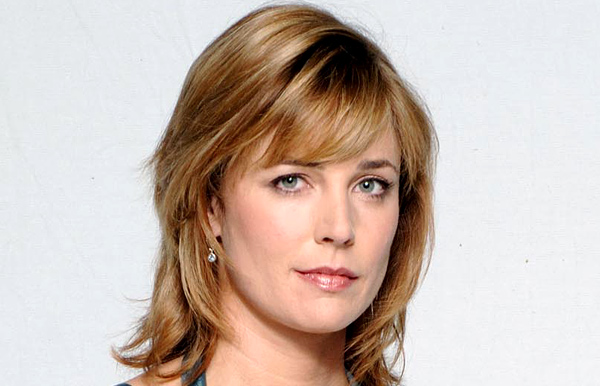 Jacinta Russell (2004-2005)
Laurie Foell
Episodes: 3801–3993
Marital Status: Jesse McGregor (engaged, 2005)
Occupation: Brothel Owner; Bar Owner
---
When Tasha ran away after Irene had betrayed over the envelopes containing Tasha's secrets, Irene went out to the Andrew's old place, before it burnt down. Tasha however hadn't gone there, but whilst Irene was out looking for her in the bush, her purse and mobile phone were stolen from the car. When Tasha returned from the city she took Irene to an old family friend that lived somewhere near the Andrews and, Pam, Tasha's old neighbour, mentioned to Irene that Angie had an identical cousin, Josie.
When she mentioned this to Dylan, Dylan was unaware of this, but said his gran, Monica, might know. However, suffering from Alzheimer's, he was unsure of whether or not she could remember. Luckily she did, and Dylan contacted Irene.
When Irene went down to meet Josie, she was a bit surprised and disturbed to see that Josie owned a brothel. When Dylan came Irene was against the idea of going in, but Dylan insisted and whilst inside talking to Josie, he accidentally let it slip that Irene was waiting outside in the car. So, Irene went into to meet Josie, who instantly interested in finding out about Tasha. Whilst Irene wanted to keep Tasha's whereabouts, Josie had other ideas, and using Irene's registration number, managed to track her down to quaint old Summer Bay. The next day, Josie arrived on the Beach House doorstep.
Unsurprisingly, Tasha was over the moon to see her and Irene wasn't. Tasha got Josie to walk her to school, causing panic among some kids who thought Angie had returned!